Thanks to the incredible team at Notion and the equally incredible community of Notion users and creators, there are so many resources for the app to help you improve your productivity and become a pro with the platform.
There's a resource for every type of learner, and there's no shortage of content to surf through – from videos, to online courses, blog posts, social media accounts, online communities, and more! By following the right channels and pages, you can learn something new about Notion every single day.
To simplify your search, we've gone through and curated the best Notion resources to enhance your Notion experience and improve your everyday workflow on the app! We'll also share all of the Notion resources we've created, so you can find them all in one place.
Table of Contents
Want more Notion templates and resources? Join our mailing list, and check out our several other Notion template round-ups!
Notion Tutorials & Guides for Beginners
With these tutorials geared for beginners, learn the early ins and outs of Notion and how to use it to the fullest!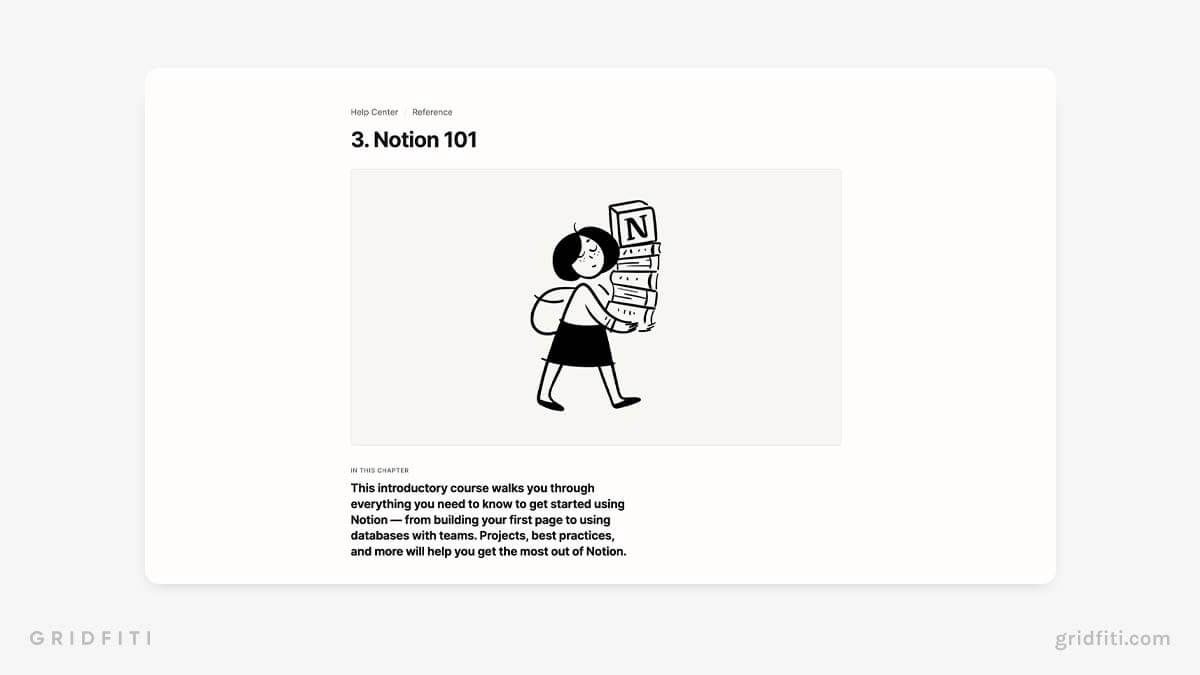 Notion Tools, Add-Ons & Integrations
Truly the all-in-one app with their recent API addition in 2021, you can now integrate many of your favorite tools with Notion, such as Google Calendar, Slack, Typeform, and more – opening up a whole new world for the platform.
With the power of automation platforms like Zapier and Make (formerly Integromat), you can take integrations one step further and push your Notion workspace to its limits, seamlessly integrating even more of your favorite tools. Use Notion integrations to build Notion forms, charts, websites, and so much more – the possibilities are endless!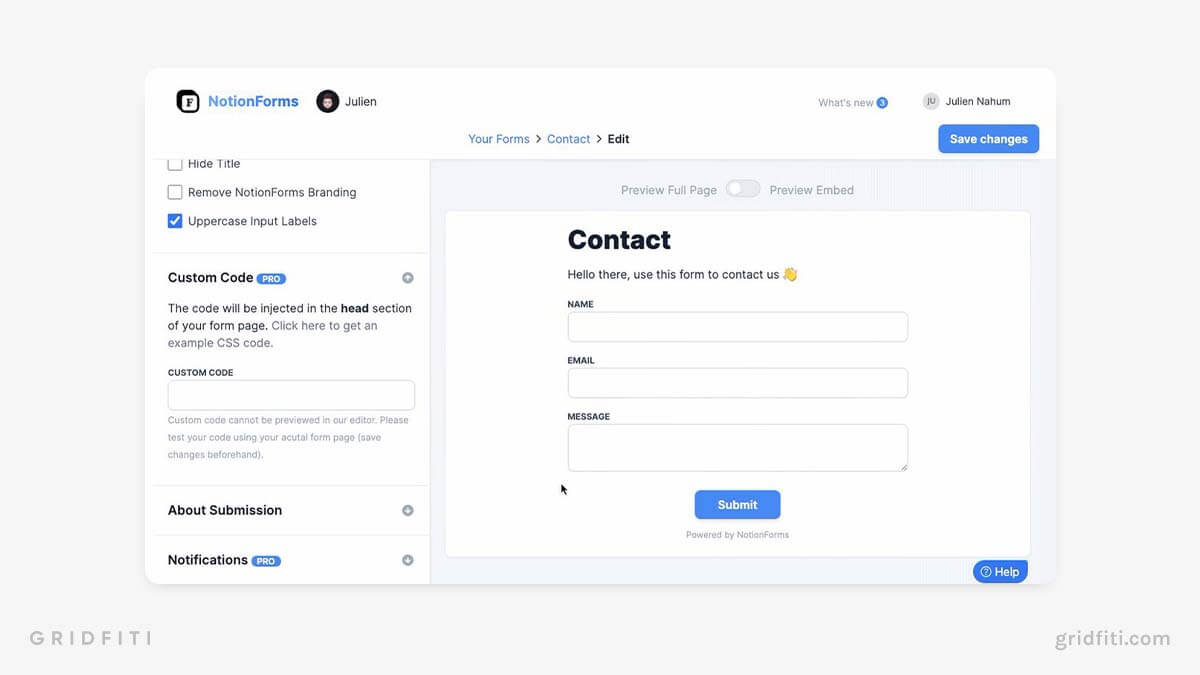 Notion Chrome Extensions to Use
Choose from these well-known Notion Chrome extensions to easily save articles, pages, social posts, and more to your Notion workspace – straight from your browser!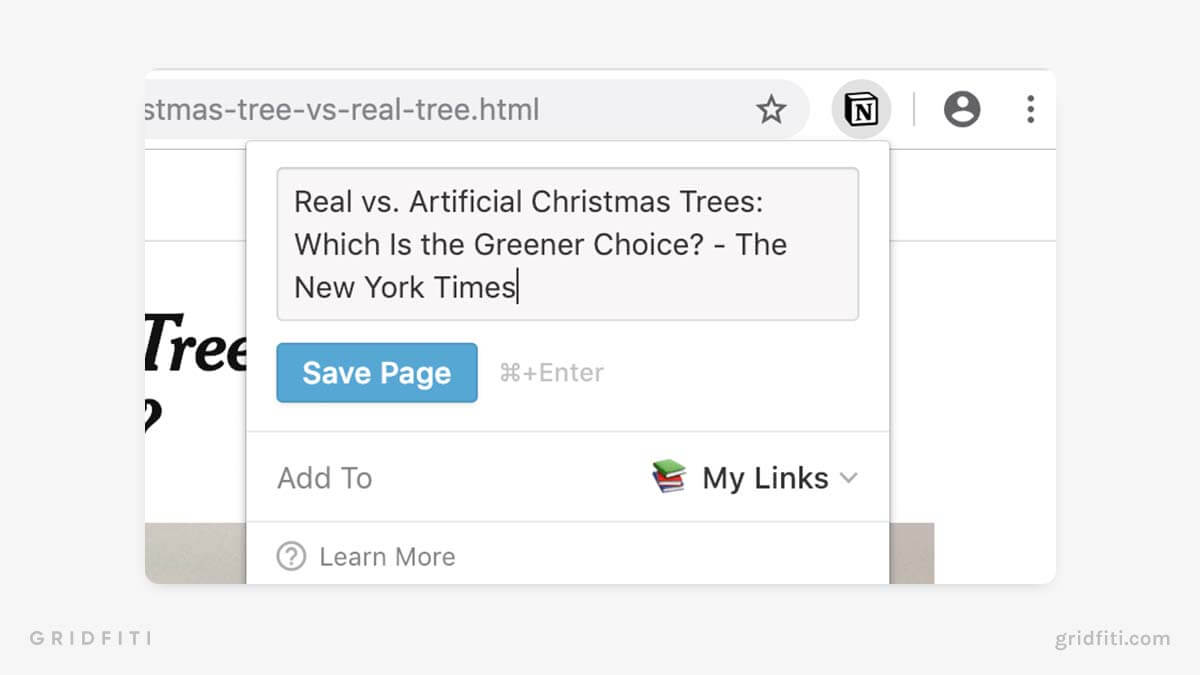 Notion Template Round-Ups & Inspiration
With Notion's exponential growth over the last few years, the marketplace for new templates is also growing, but also making it harder to find great templates to use.
To narrow down your search, we've rounded-up some of the best templates you can find when it comes to aesthetic templates, free templates, and valuable templates for both your personal and business lives!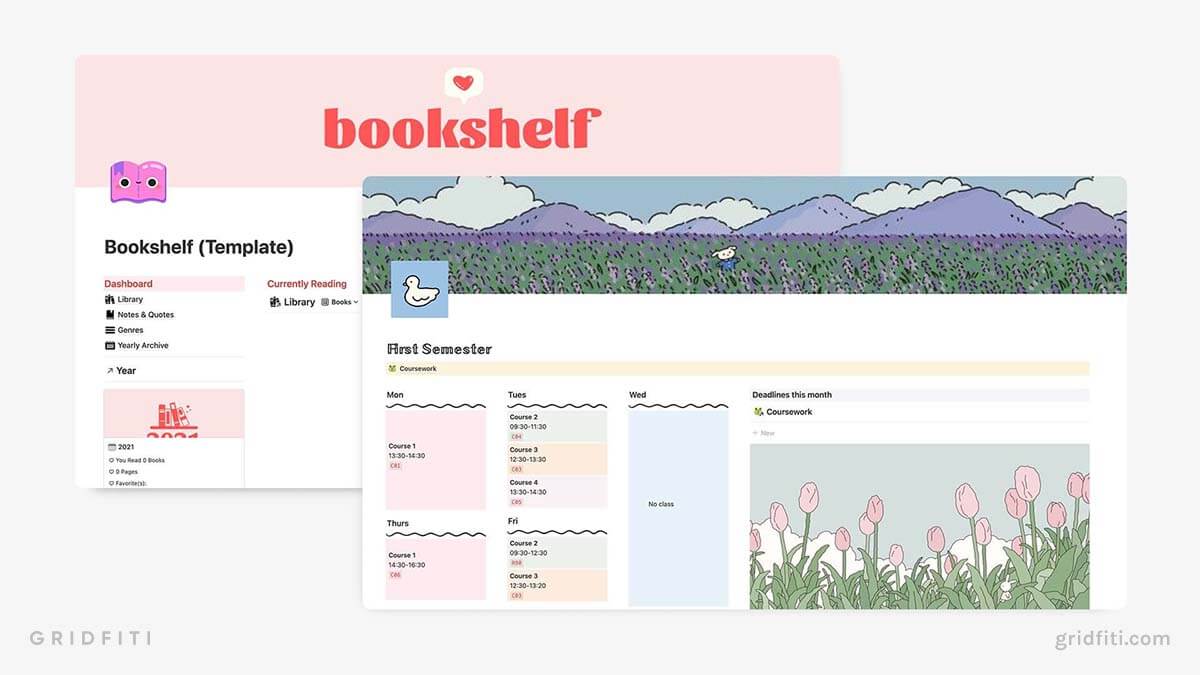 Gridfiti Notion Templates
Beyond rounding up lists of the best Notion templates, we create templates too! Check out our premium Notion templates for a variety of uses. Our templates put utility, ease of use, and visuals at the forefront.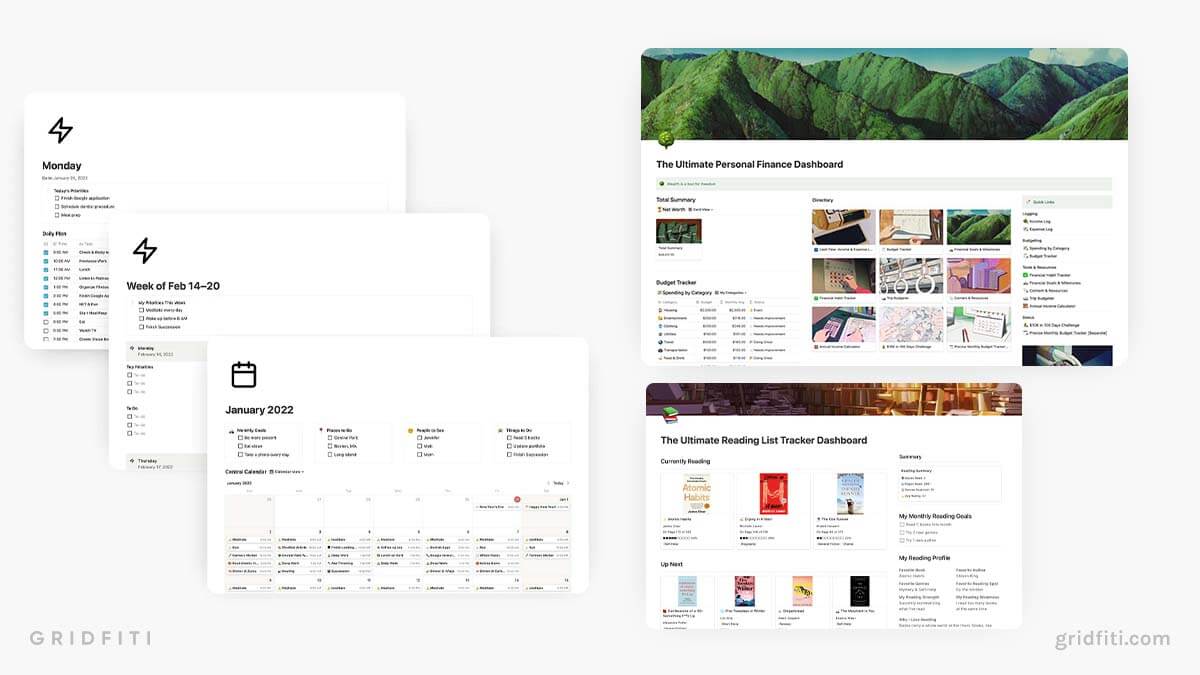 Notion Template Round-Ups by Category
Creating a Notion template from scratch can be a daunting task – especially when you're just starting out. Thankfully, the way Notion empowers creators to build and share templates has helped the app build a strong, growing community Notion lovers, regardless of experience level.
From the end user's perspective, custom Notion templates provide pre-built solutions for so many aspects of life – from planners, to full life dashboards, reading trackers, small business templates, and everything in between; even for ultra niche uses, like hobbies!
Notion templates are especially valuable for new users who have recently been put onto the app, but are unsure of where to start and how to build out their workspace. Starting with a template helps fast track your Notion journey, and does the heavy lifting for you!
We've created several round-up posts to not only help you find the best template for your use cases, but to also open up your world to all the different Notion use cases out there – some that you may have otherwise never thought of!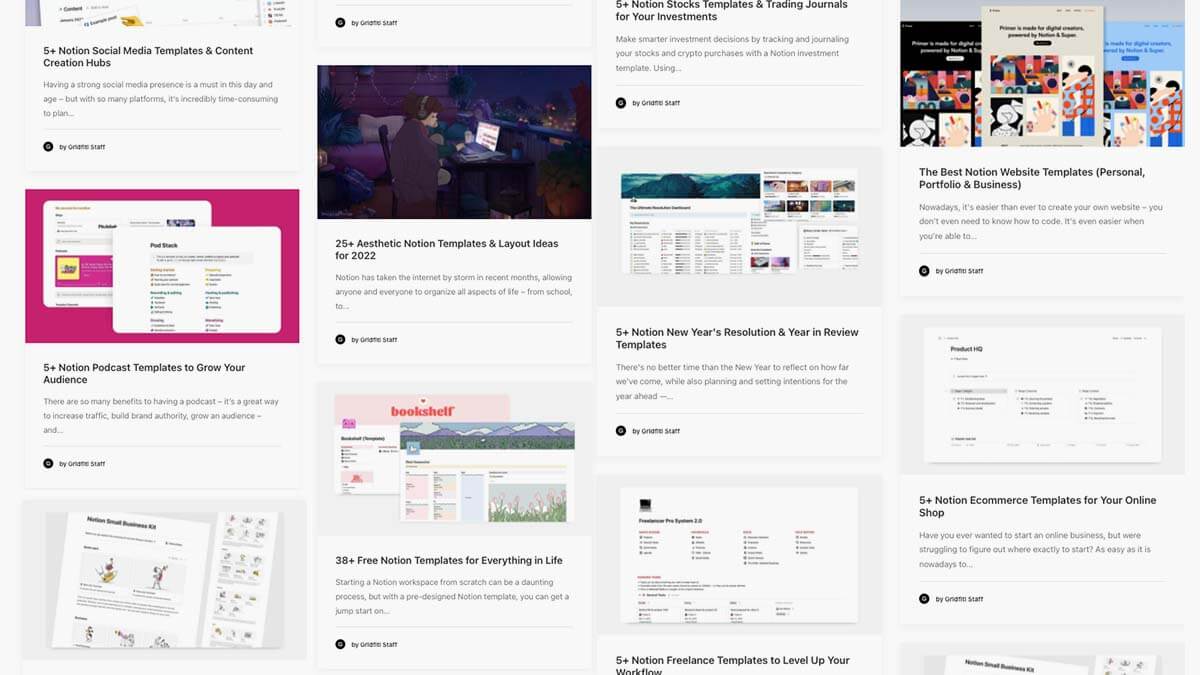 Notion Productivity Templates
Notion Templates for Personal Life
Notion Journal Templates
Notion Templates for Students
Notion Food Templates
Notion Finance Trackers & Investment Templates
Notion Social Media & Content Creation Templates
Notion Templates for Work & Career
Notion Business Templates
Notion Freelance Templates
Notion Themed Templates
Notion Customization Resources
Being able to personalize your workspace to any look and feel is arguably one of its best qualities. From icons, cover images, widgets, and more – you can personalize almost everything about your pages and add visuals to help make them stand out! Here are some of our curated round-ups of where to start: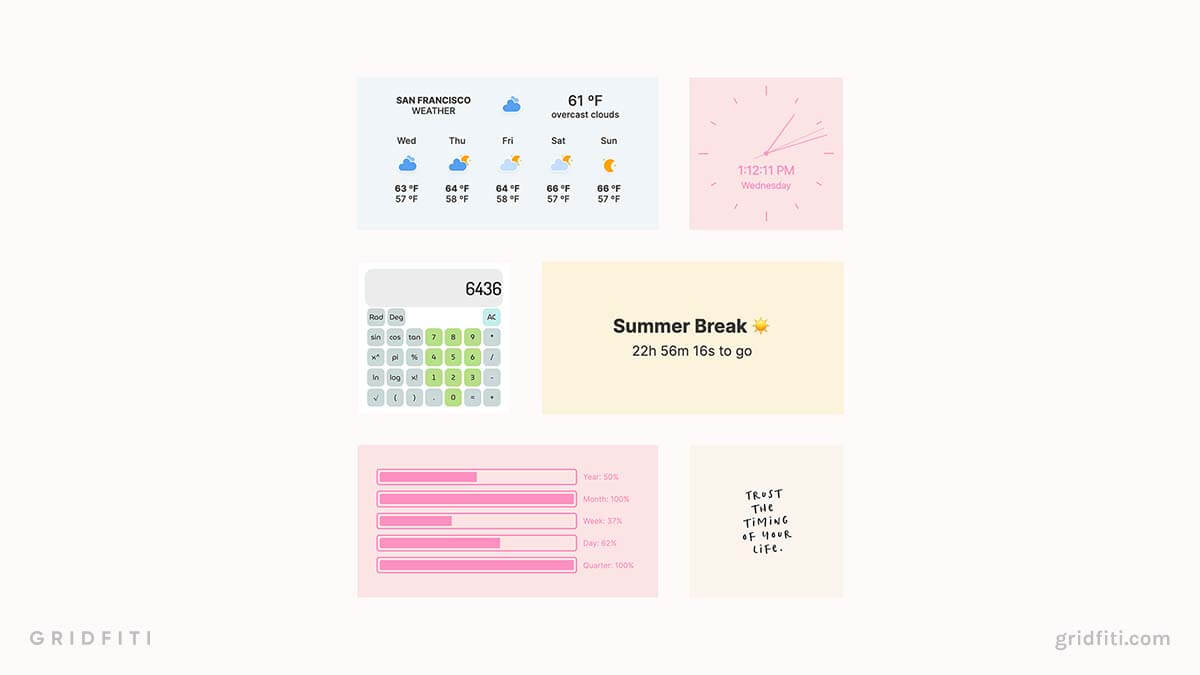 Notion Video Resources
If you're a visual learner, then Notion video tutorials are your best friend. There are several insightful and helpful Notion Youtube videos and full blown channels dedicated to helping you learn the app from top to bottom. Beyond tutorials, you'll be surprised how much you can learn from touring someone else's Notion workspace.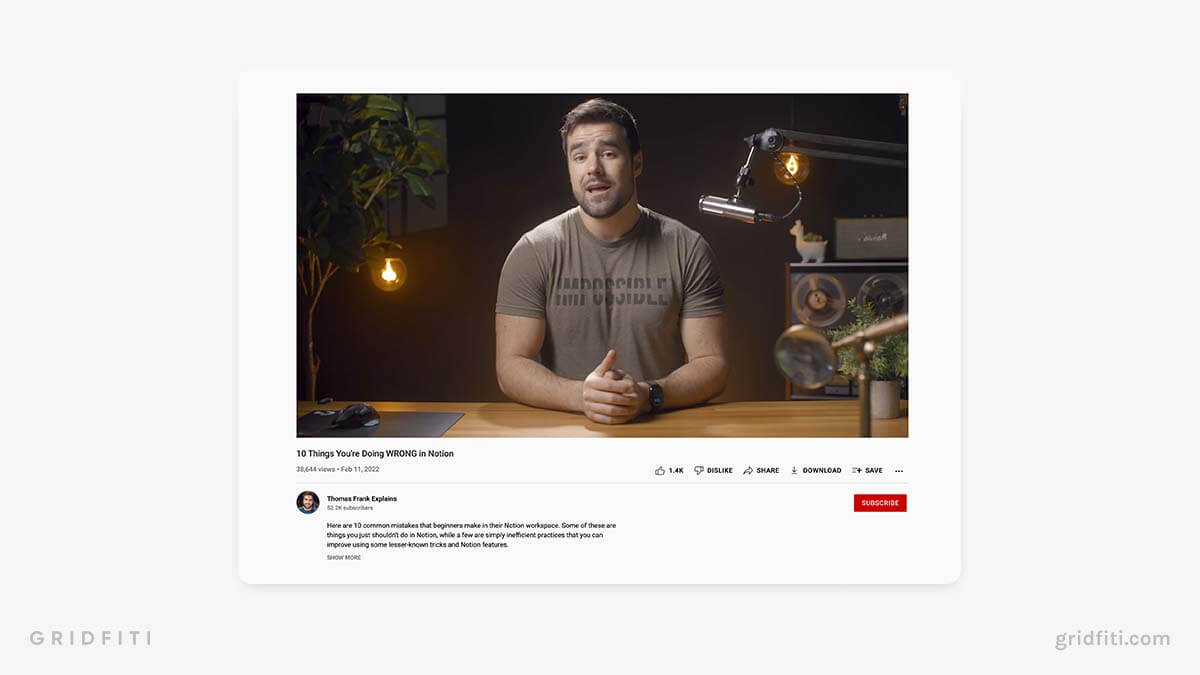 Notion YouTube Channels to Subscribe To
Notion YouTube Videos to Watch
Notion Courses
Notion is such a versatile app. Depending on your needs, you can use it for anything from simple tasks to advanced, database-driven workspaces, for both personal or business needs.
If you're looking to truly master Notion to improve your workflow, or even get to a point of monetizing and selling Notion templates, here are the best courses for you to check out!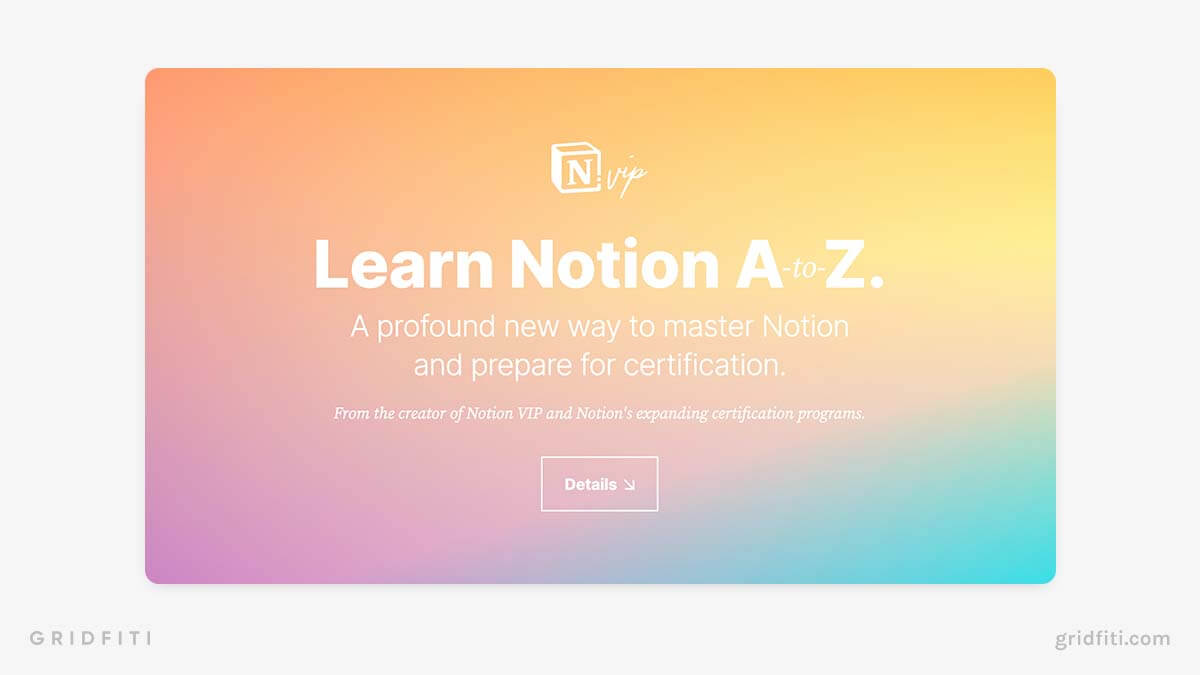 Notion Social Media Accounts to Follow
If you're always on social media and you're looking to consume more Notion related content, here are some of the best accounts to follow on Twitter and TikTok.
Learn about Notion hacks, how to customize your Notion setup, how to make money with Notion, and so much more!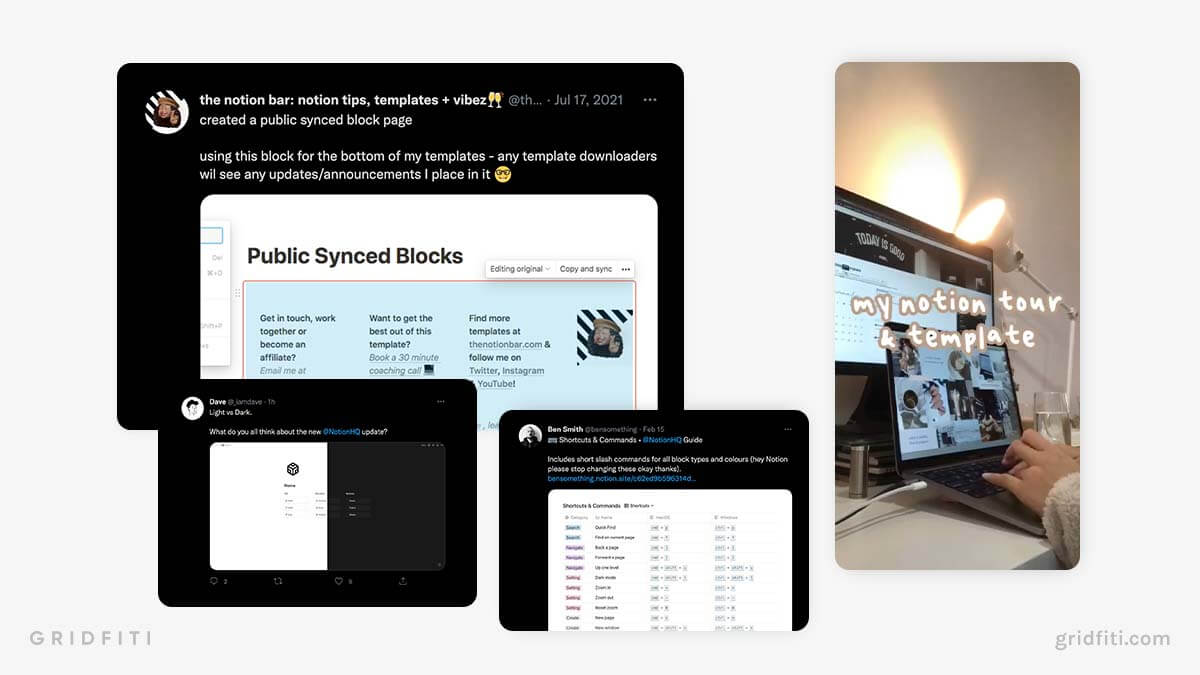 Twitter
Check out and follow our curated Notion Twitter list here to keep up with all of the below Notion creators.
TikTok
Notion Communities
Share your love of Notion with other Notioneers by joining an online Notion community! Share Notion tips, tricks, templates and resources, learn about the app's updates, and even make new friends within these highly-engaged Notion communities!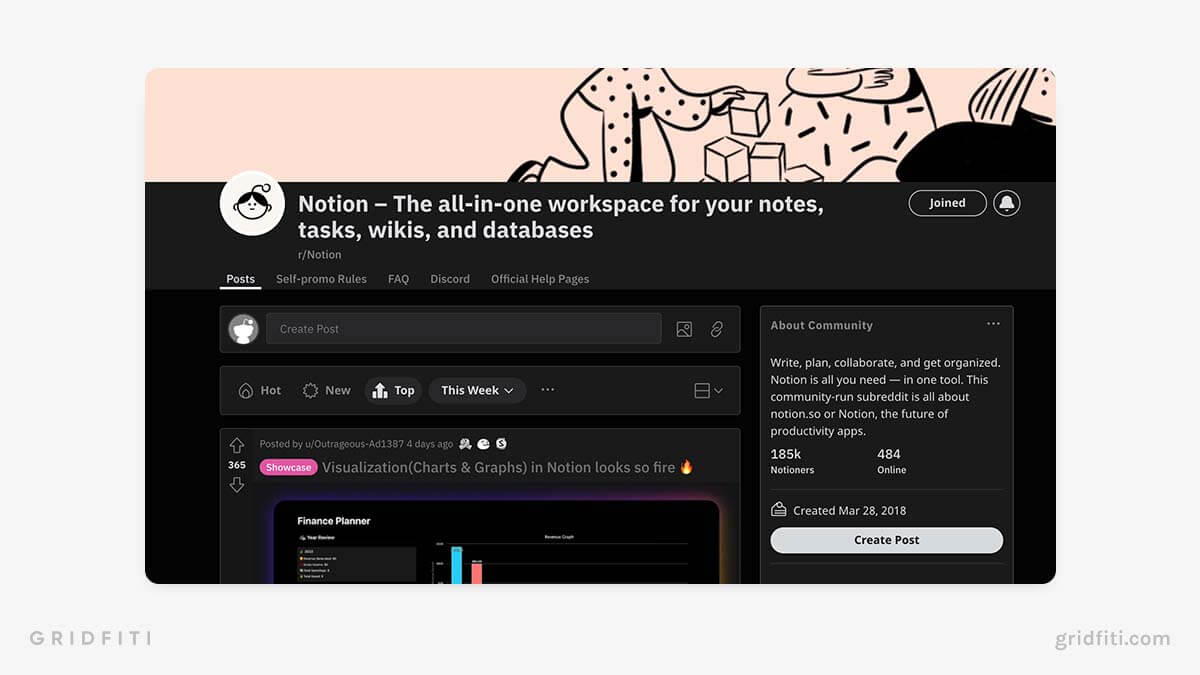 Reddit
Discord Servers
Slack Channels
Facebook Groups
Notion Marketplaces
Which Notion resources do you use the most? Do you have any other resources for Notion to recommend? Let us know in the comments below!
Gridfiti is supported by its audience – when you buy something using the retail links in our posts, we may earn a small commission at no additional cost to you. We only recommend products we would use ourselves and recommend to our friends and family. Read more about our affiliate disclaimer.