Whether you're tracking video games you've played, want to play and are even playing right now, are wanting a gaming-themed life dashboard, are looking to budget your gaming time, or anything in between, there's a Notion games or gaming template for it! We've rounded up some of the best to get started with.
Looking for RPG templates? Check out our round-up post where we curate the best Notion RPG templates!
Want more Notion tips, tricks, and templates? Join our Notion mailing list below and check out our several other Notion guides and round-ups!
All-in-One Notion Video Game Tracker Template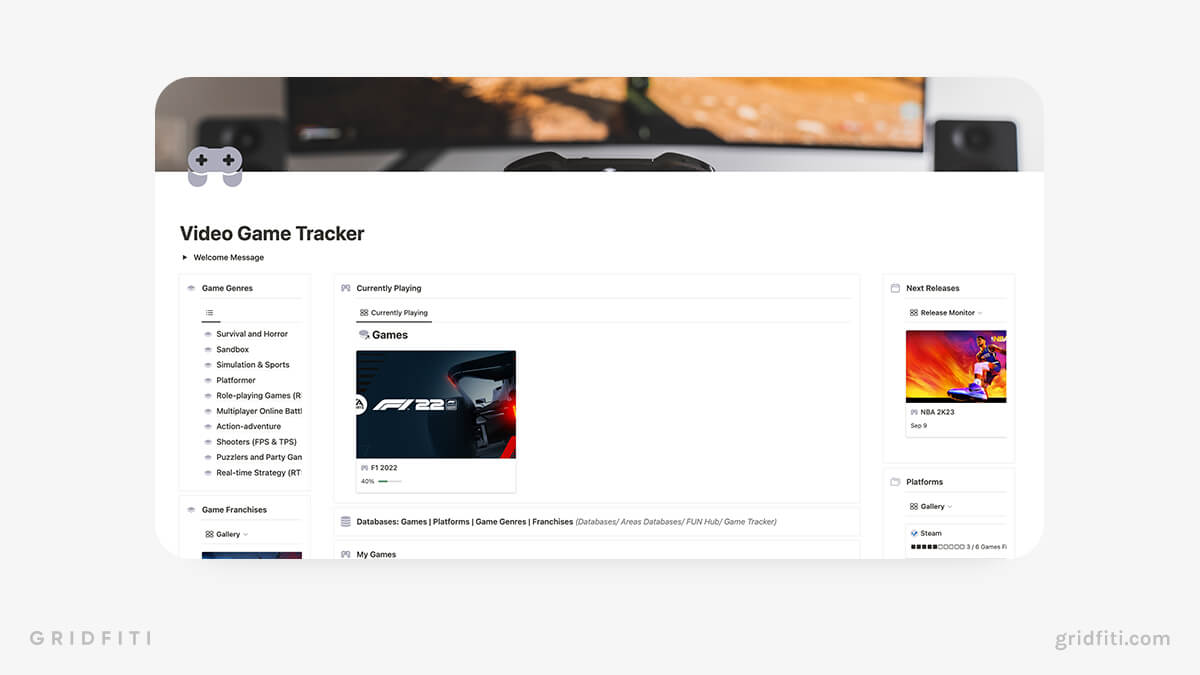 Arcade OS Gaming Template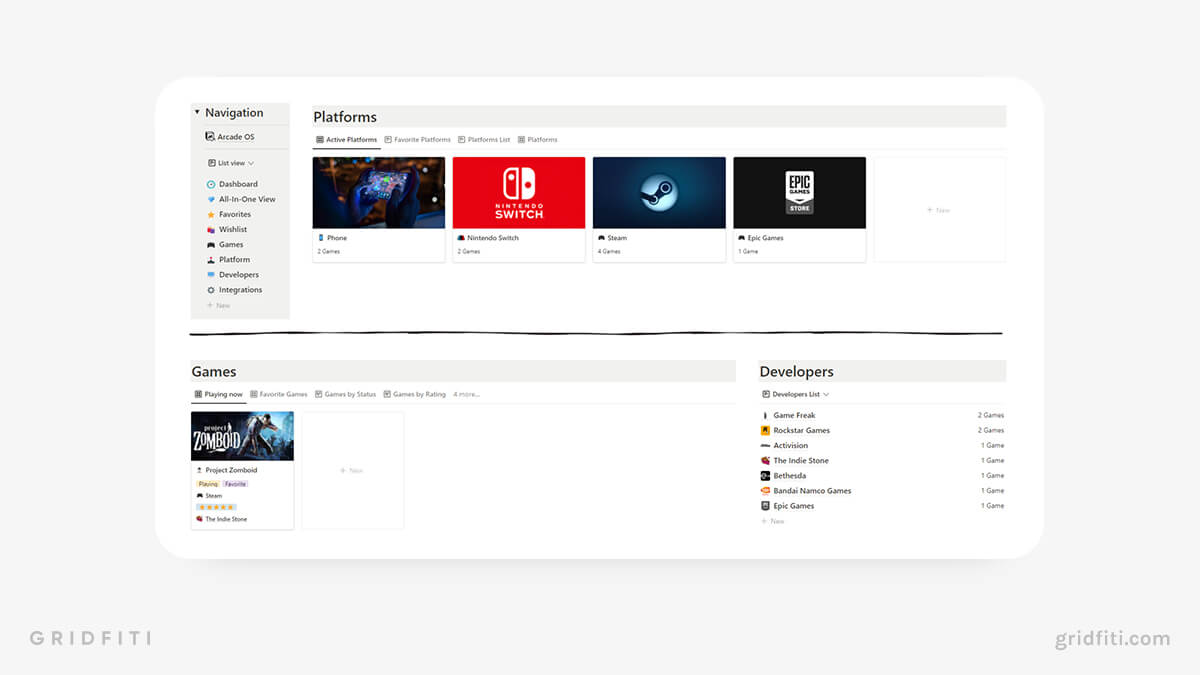 Game Log Notion Template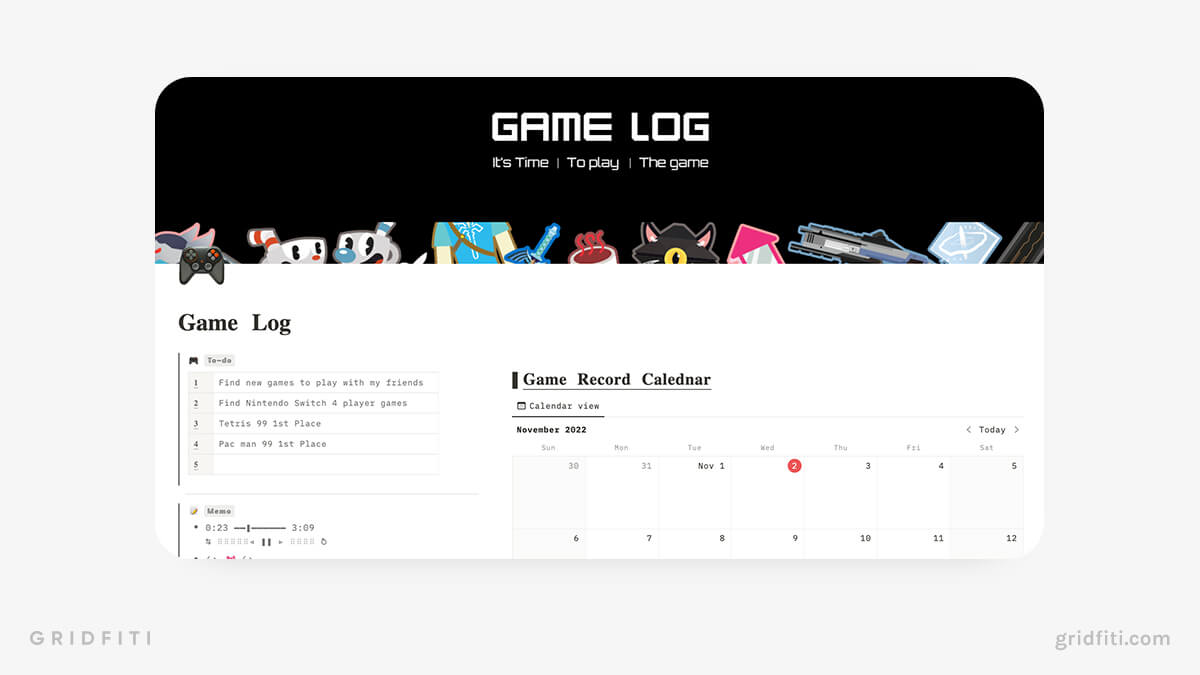 Overwatch-Themed Dashboard Template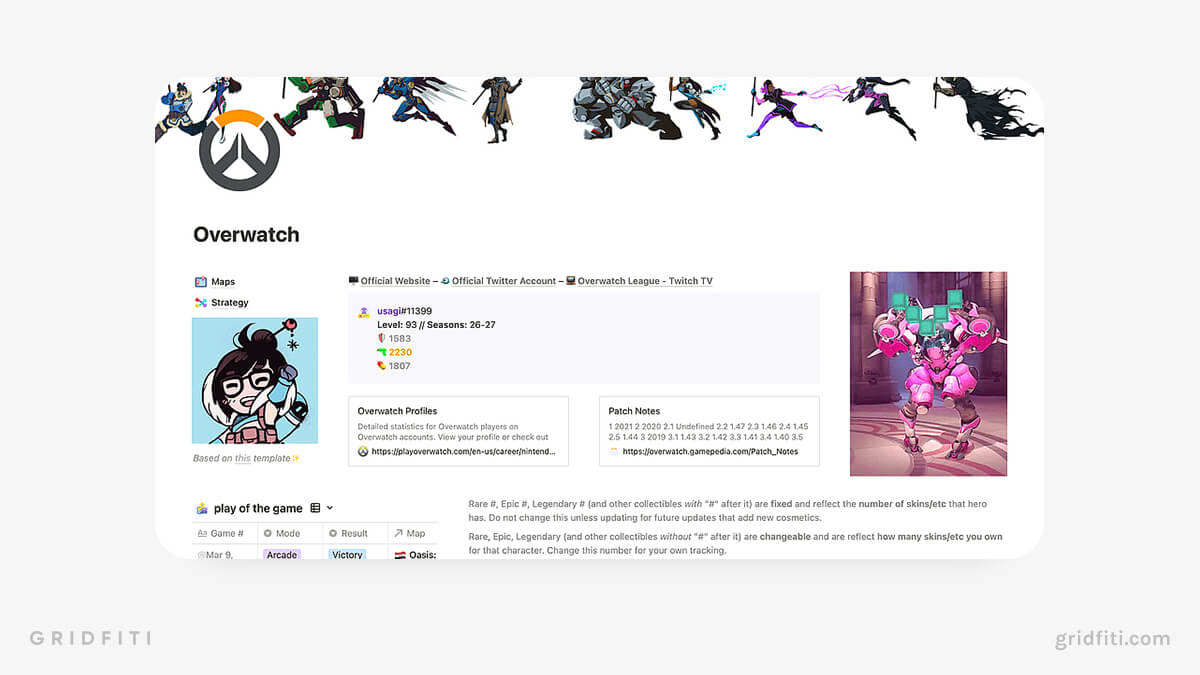 Simple Games Library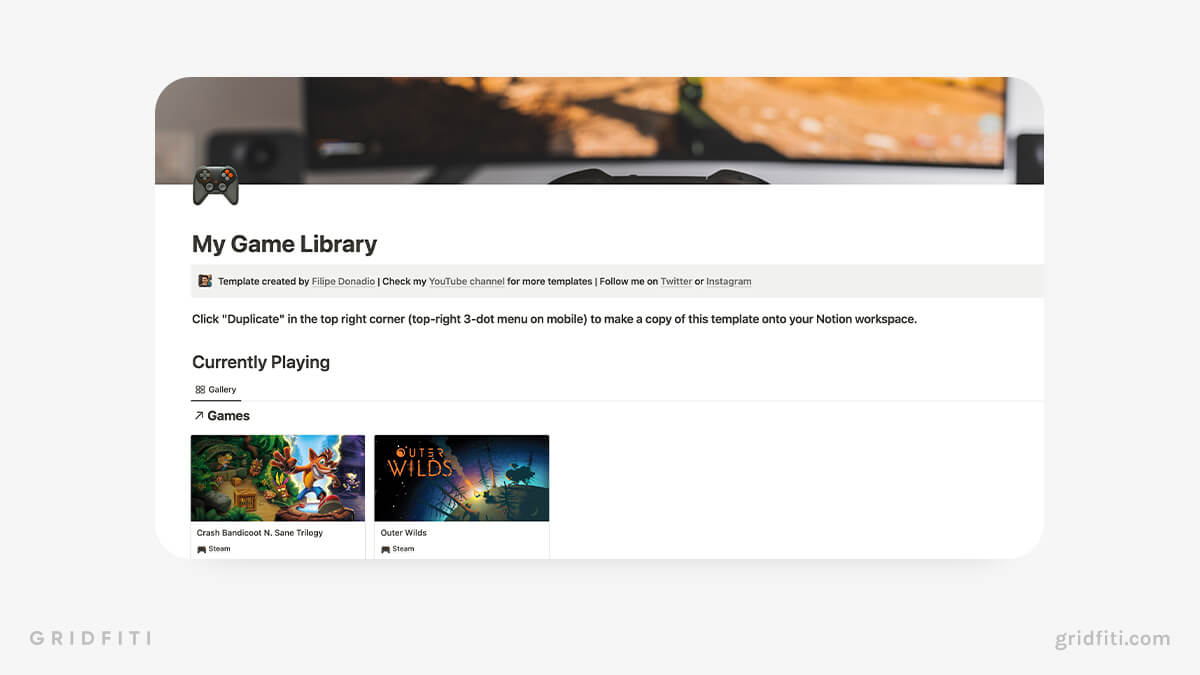 Simple Minecraft-Themed Homepage Template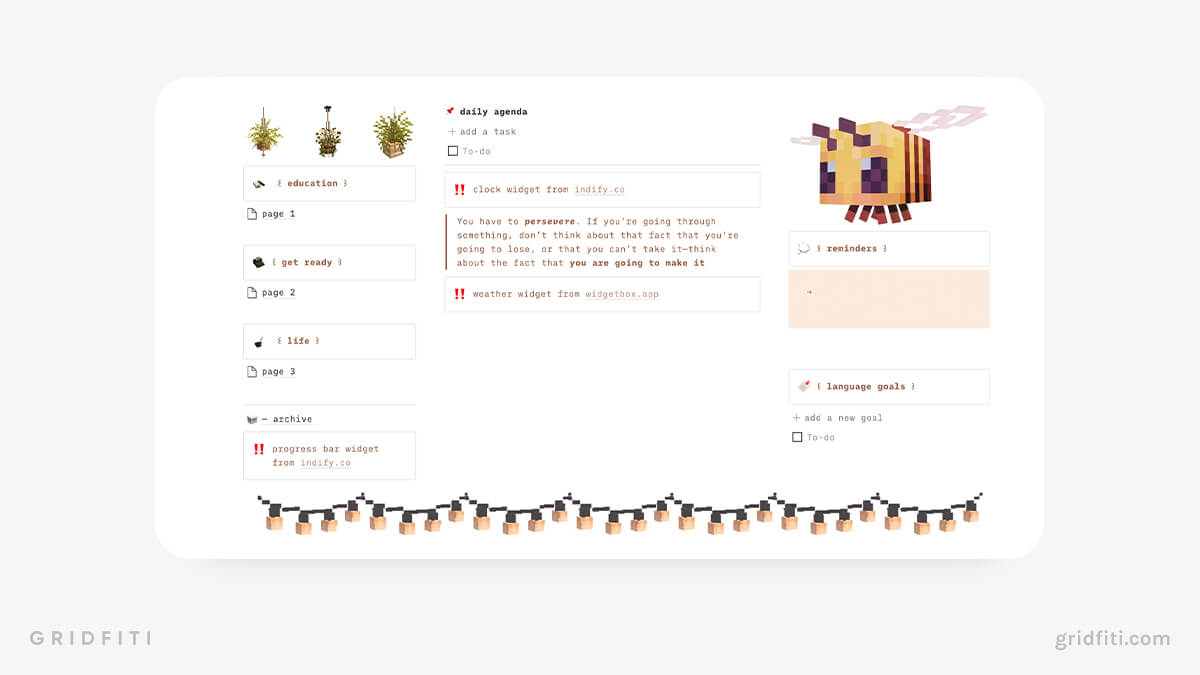 Notion Pokémon Pokedex Template
Which Notion gaming template do you see yourself using? What are you using them for? Let us know in the comments below!
Gridfiti is supported by its audience – when you buy something using the retail links in our posts, we may earn a small commission at no additional cost to you. Read more about our affiliate disclaimer.