Nothing completes an Apple setup like a functional and aesthetic screensaver for your desk monitor. Adding a well-designed Mac clock screensaver will instantly level up your workspace, while providing the time in a unique way – whether on your MacBook, iMac, external monitor, and beyond. With the ability to now customize iOS home screens and app icons on your iPhone and iPad, it's time to level up your Mac setup!
There are hundreds of Mac screensavers to choose from for your home office setup, but we're here to help you pick your next go-to with this list of top 10 Mac clock screensavers!
If this is your first time installing a clock screensaver on macOS, learn how here. Some screensavers have unique installation instructions, which are included in the download links.
Looking for more ways to customize your Mac setup? Here's a full guide we wrote on how you can make your Mac aesthetic!
Want more digital decor, setup, and productivity tips? Join our newsletter below and check out our several other iOS and Mac blog posts!
Aura Collection – Gradient Clock Screensaver
Bring color, energy, and serenity to your setup with the vibrant and functional Aura Clock Screensaver! Aura displays the live time against a pleasing and calming gradient backdrop, in 12-hour, 12-hour (with AM/PM), and 24-hour clock options. The most exciting part? Aura Plus pack features 6 unique color themes, suited for any mood or setup.
→ Get Aura Free
→ Get Aura Plus (6 Color Themes)
→ Get Aura Hearts (7 Color Themes)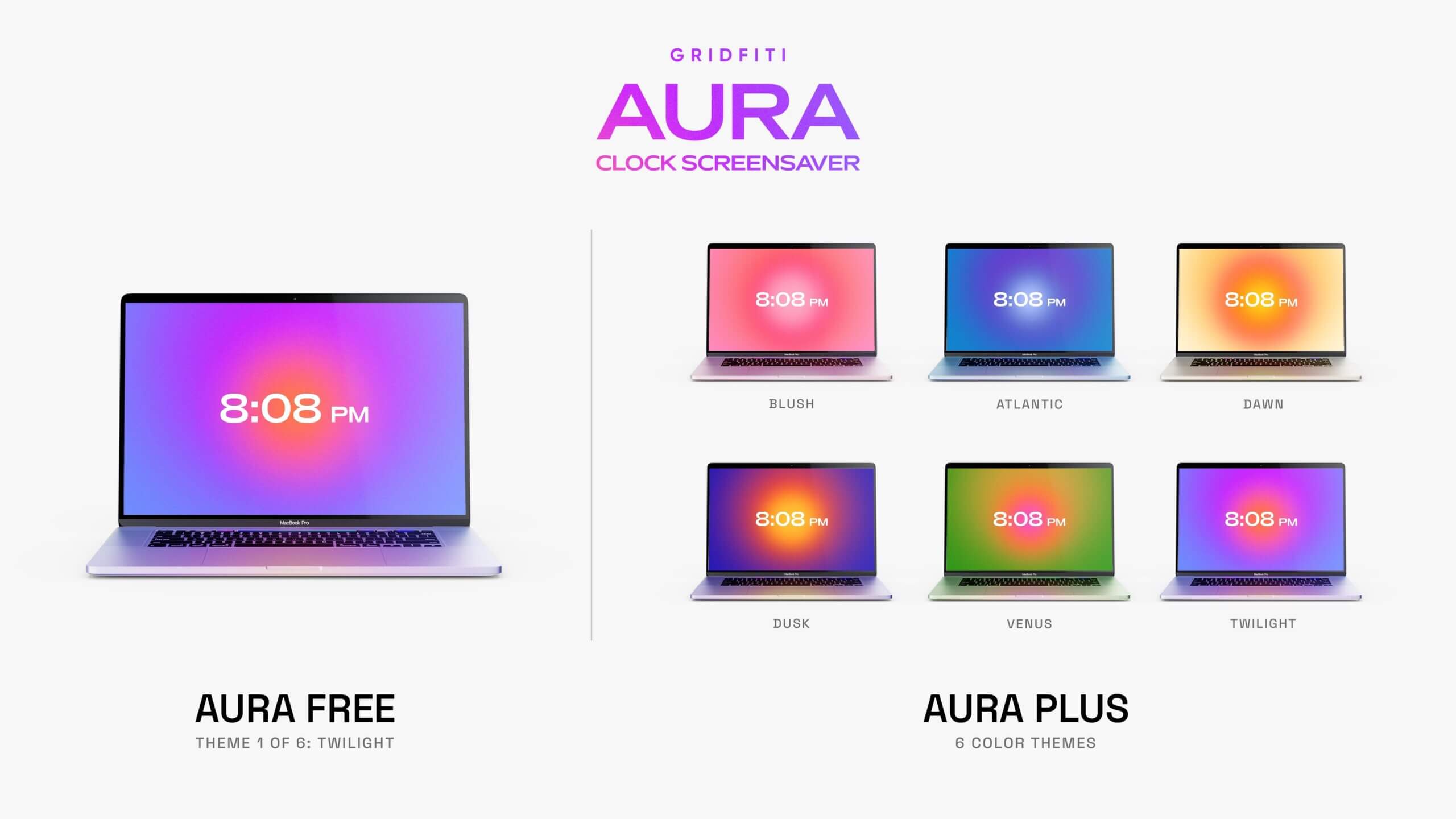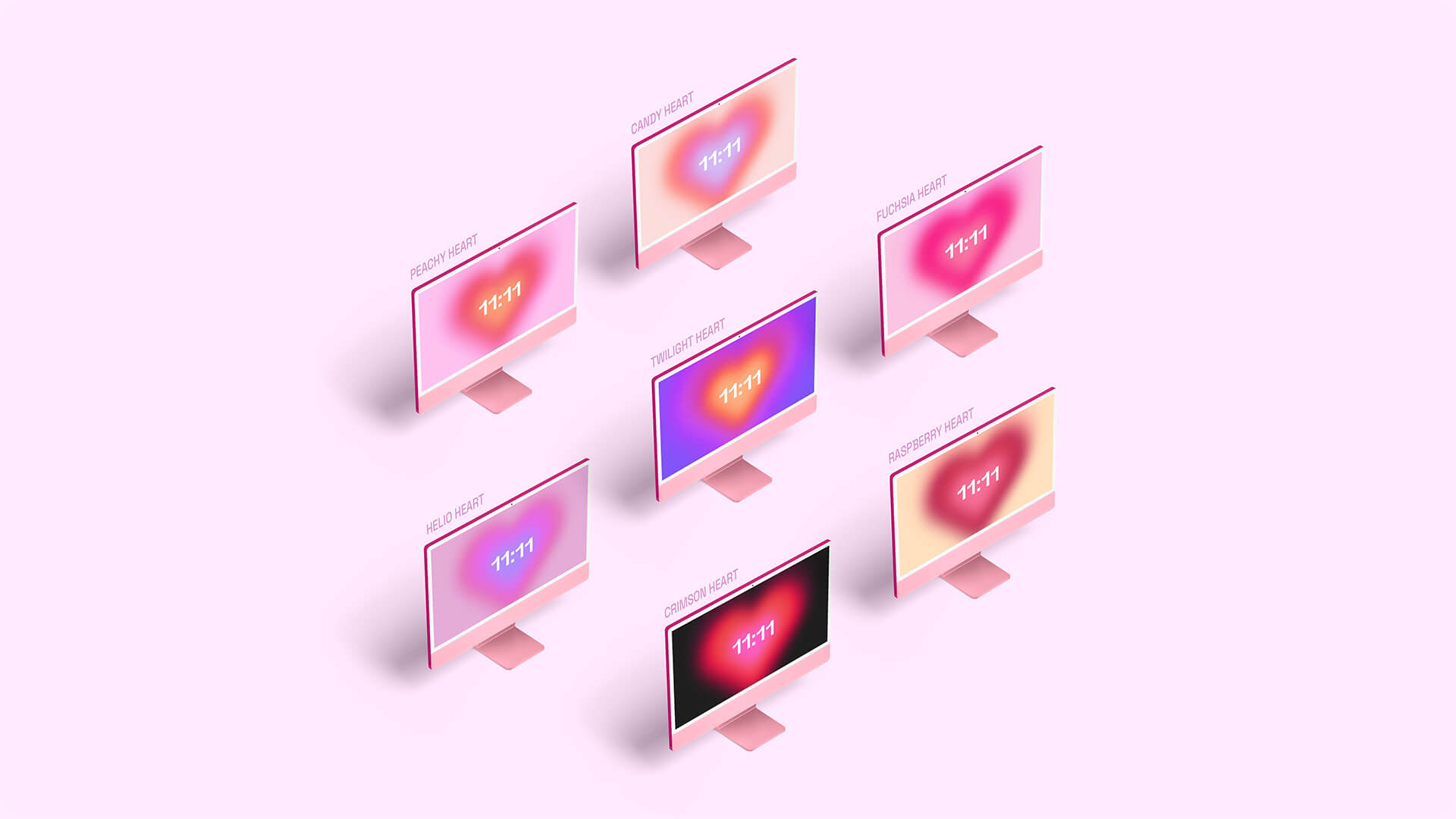 Fliqlo – Retro Flip Clock Screensaver
If you've been on setup pages, you're no stranger to Fliqlo – a classic Mac screensaver. The simple clock design acts like a traditional calendar and creates a flip animation as minutes and hours go by. The minimal black and white screensaver design isn't too distracting, and provides a clean look for every desk setup.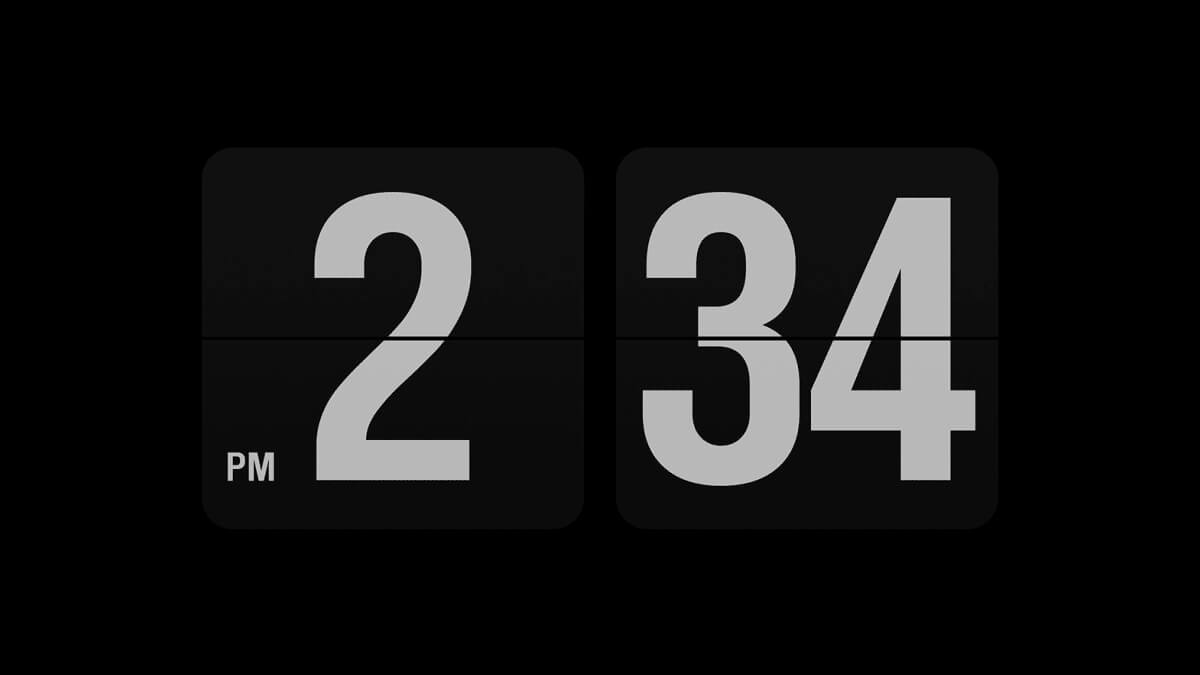 Flocus – Personalized Web Clock Dashboard
Flocus is a web-based dash that features a prominent 12 or 24-hour clock with dynamic greetings, inspirational quotes, and a Spotify widget with laid-back lofi, jazzhop, and relaxing piano playlists.
Transport yourself somewhere serene with several aesthetic Flocus world backgrounds. Go fullscreen to tune out distractions and enjoy everything your dash has to offer.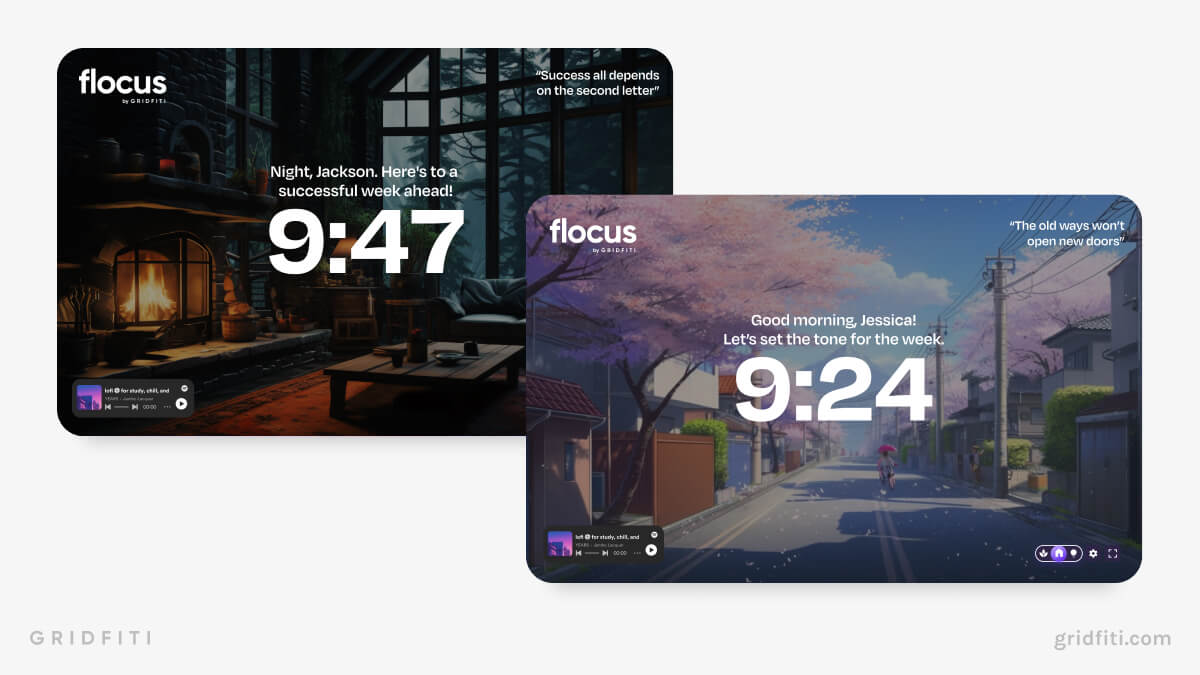 Simple Analog Watch Clock Screensaver
If you're a watch enthusiast or have an appreciation for watch design, you'll love these two Mac screensavers. Both of these backgrounds are inspired by the simple layout of an analog watch clock and provide a minimal, yet classy look to your Mac screen.
Minimal Analog Wall Clock Screensaver
A simple analog wall clock design, but for your Mac! This screensaver includes several variations of an analog clock aesthetic – from minimal to sophisticated. 
Simple Braun BN003 Analog Watch Screensaver
Inspired by the Braun BN003 analog watch, software engineer Sam Soffes developed this clock screensaver to act as a digital Braun watch face.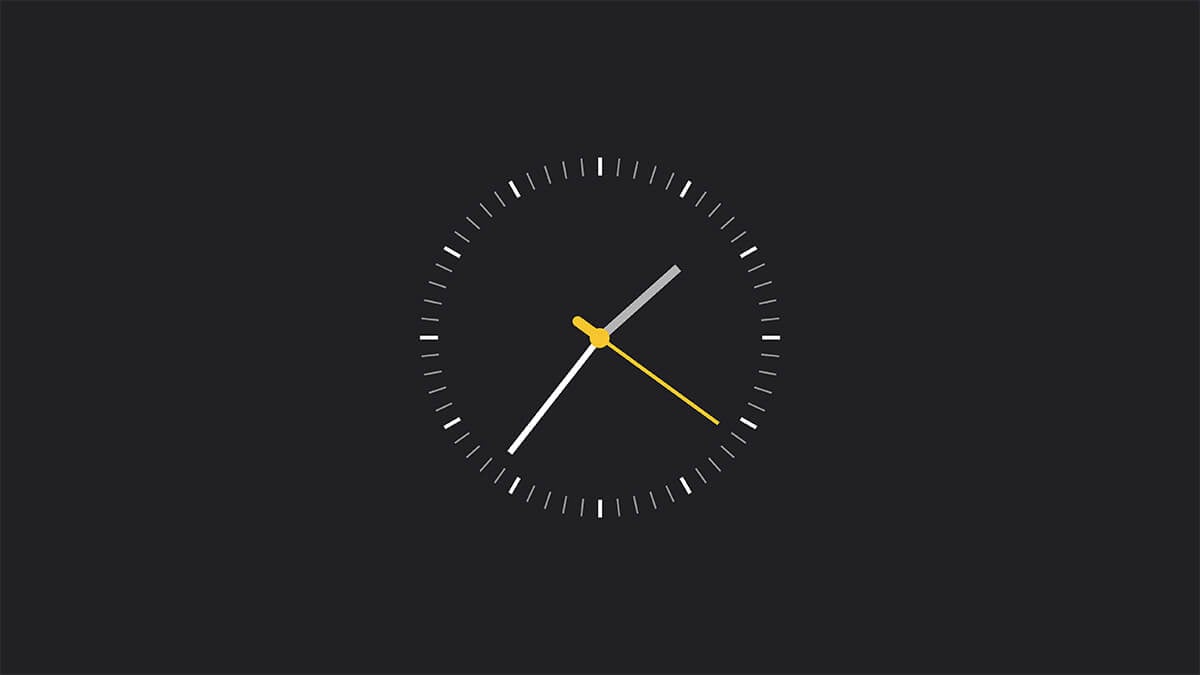 Flix – Modern & Colorful Flip Clock Screensaver
A modern take on the retro flip clock design, Flix by yours truly instantly adds style to any Mac setup. Flix Free includes a slick black color theme, and Flix Plus packs a punch with 9 color themes – including ivory, matcha, cream, peach, and more! Flix offers a smooth flip clock animation that adds dynamism to your setup without being distracting, as well as customized clock options – whether you want 12-hour, 12-hour with AM and PM, or 24-hour clocks.
Both versatile and widely adaptable, Flix will add personality and a sophisticated touch to any setup.
Get Flix Clock Free (Black Only) | Get Flix Clock Plus (9 Colors)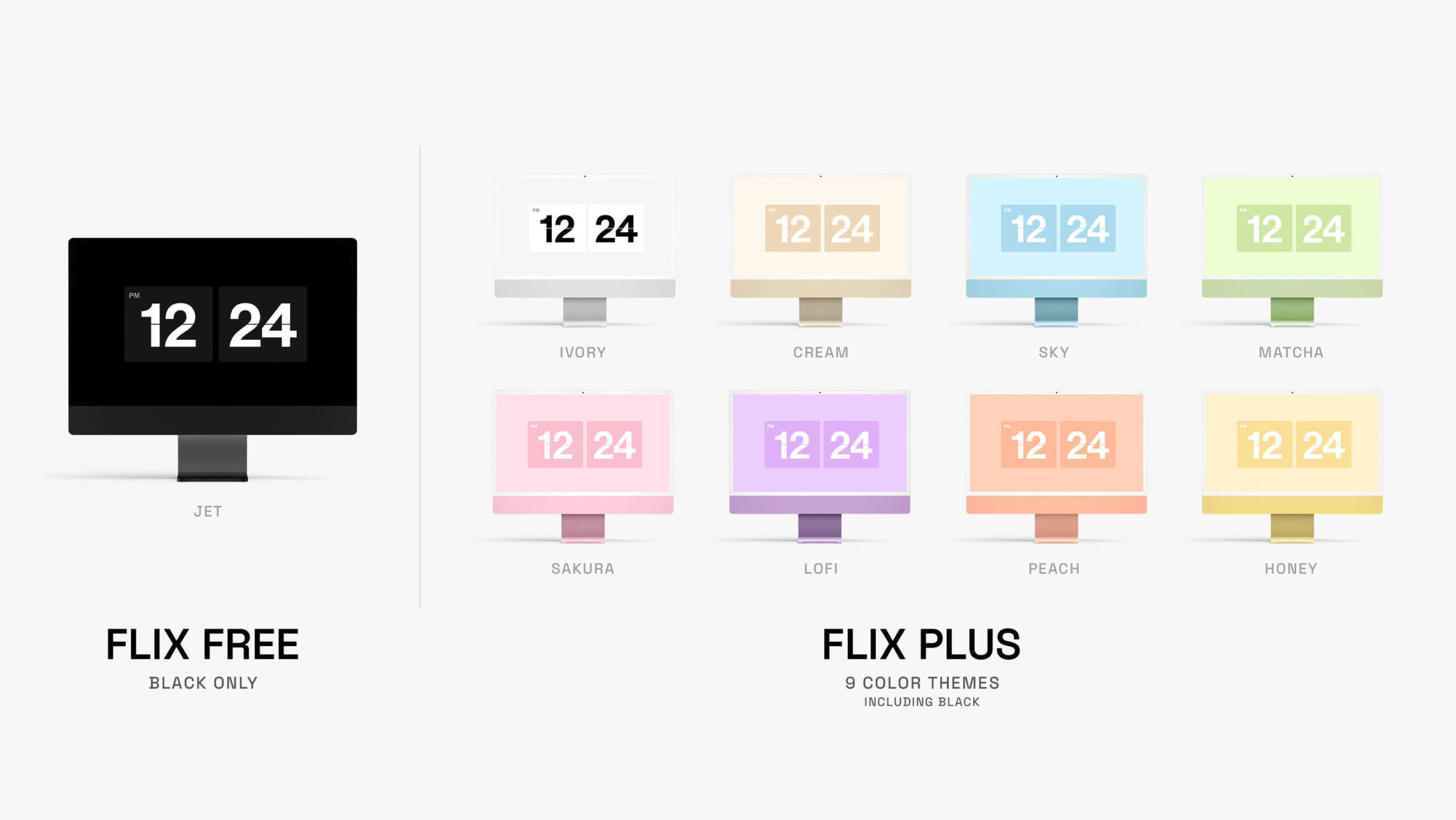 Black & White Minimalist Clock Screensaver
Looking for the best clock screensaver to go along with your minimalist desk setup? Check out these sleek Mac screensavers that tell you the time without taking up all of your screen real estate.
Alternative Minimal Clock Screensavers
Download Minimal Clock 2
Download Minimal Clock 3 Anime Clock Screensaver
Whether you're an anime fanatic or simply appreciate the visuals, the Retro Anime Clock Screensaver by yours truly stands out from the crowd, and will give any setup an aesthetic boost.
Get the Retro Anime Clock Screensaver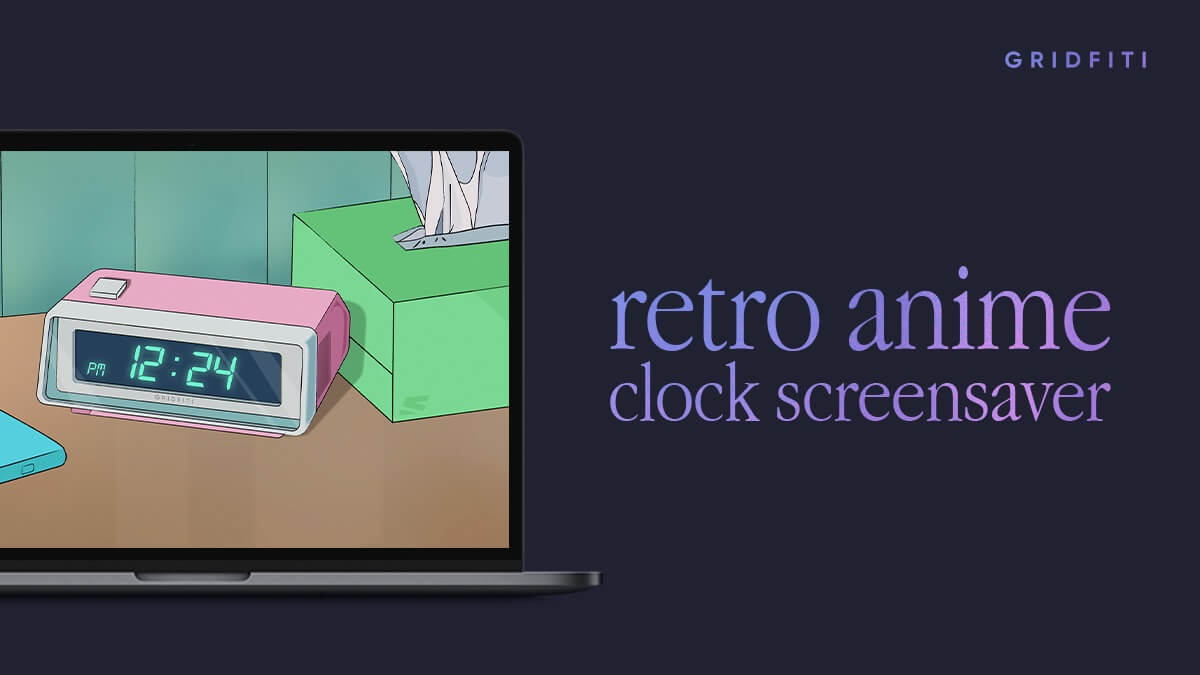 Heart Tunnel Clock Screensaver
The Heart Tunnel Clock Screensaver Pack for Mac is the perfect way to add a touch of love and positivity to your setup. With 7 vibrant Y2K-inspired heart tunnel screensavers, you can choose the color that best fits your style and mood. Whether you prefer the playful charm of Bubblegum, the laid-back vibe of Lofi, the cool calm of Aqua, the fresh feel of Mint, the warm glow of Honey, the romantic touch of Blush, or the fiery passion of Cinnamon, there's a Heart Tunnel for everyone!
Get Heart Tunnel Clock Screensaver (7 Colors)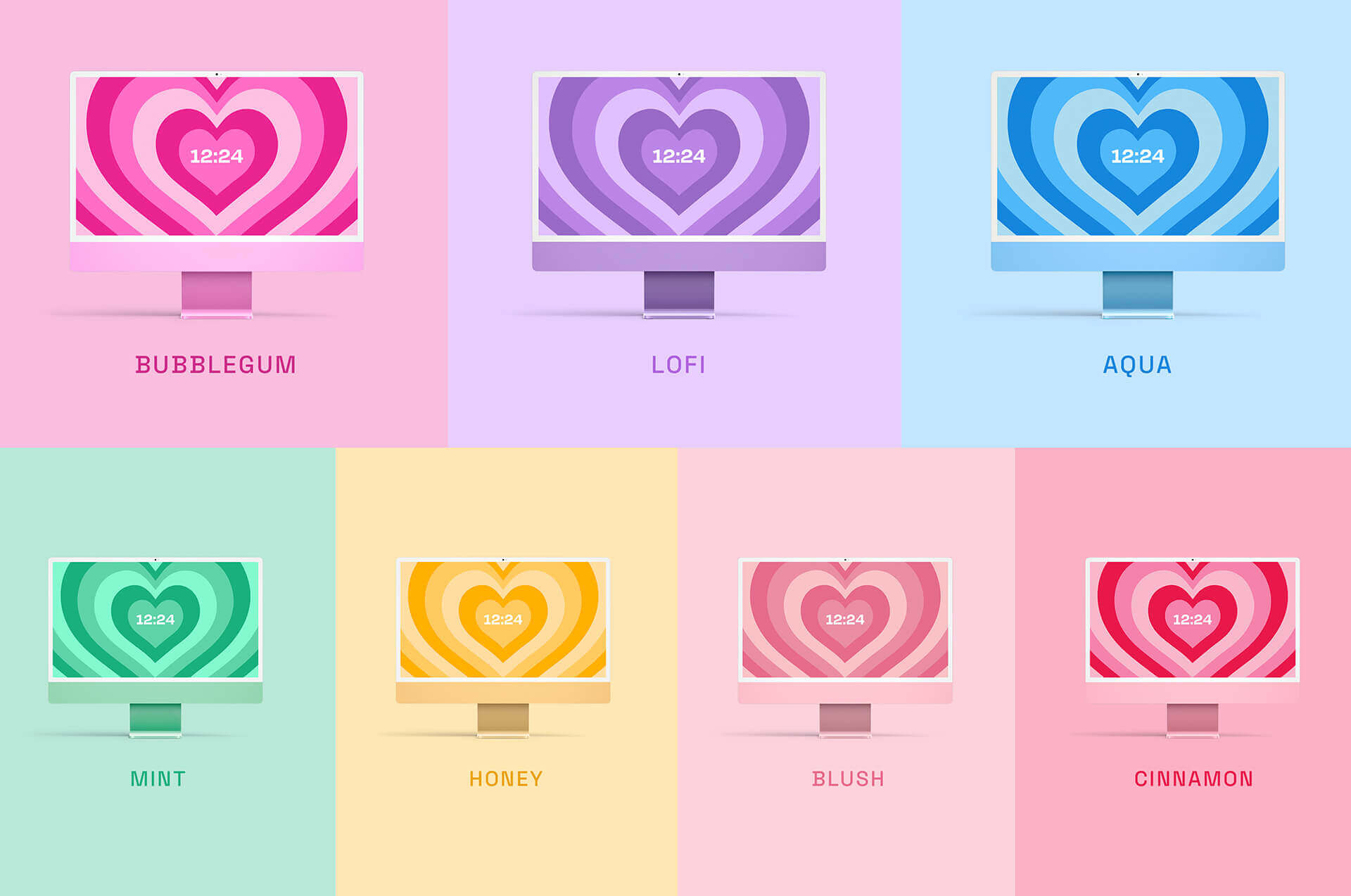 Minimalist Aesthetic Clock Screensaver
If you're looking for something a little more punchy and colorful, this screensaver pack is accepting signups for an upcoming release!

Color Clock Screensaver
For any designers or hue lovers looking to add a pop of color to their desk setup, The Color Clock is the screensaver for you! This background shows a different color every second, starting with black at midnight, shifting towards white throughout the day.
Unfortunately these aren't native macOS screensavers, but both options below run on browser:
Go to Color Clock
Go to Hex Clock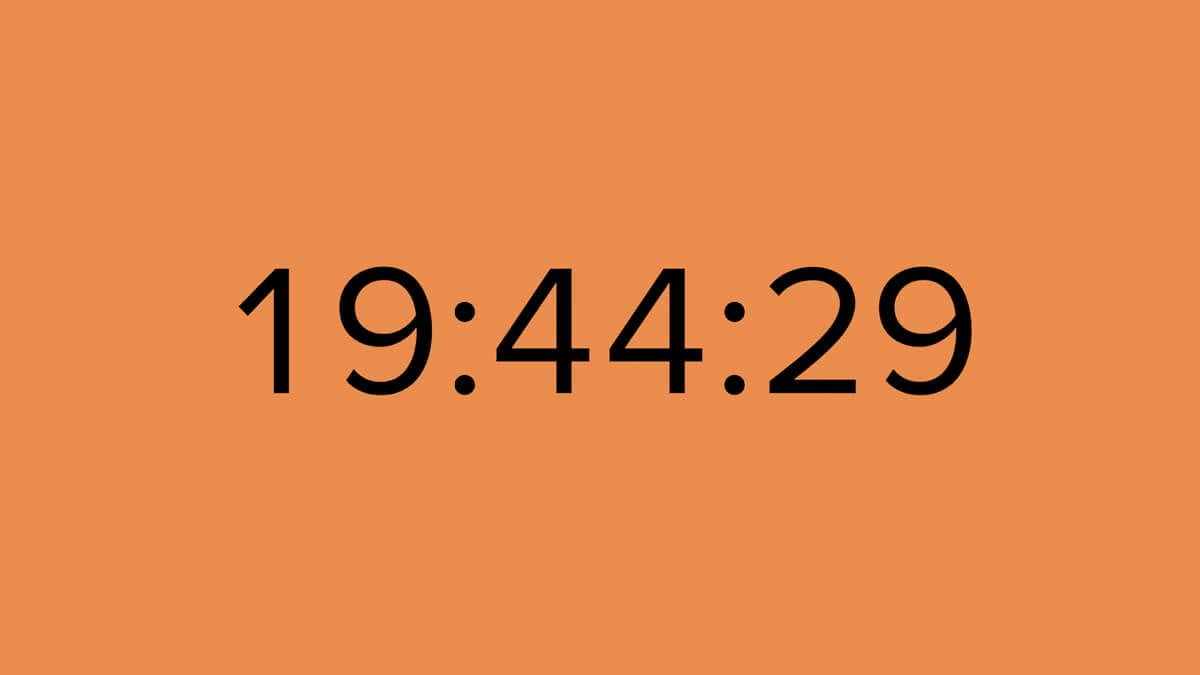 Literature Clock Screensaver
Sometimes it's just better in words. Inspired by the e-reader literary clock by Jaap Meeijers, these literature-inspired screensavers display quotes that include the time, by the minute, from famous written pieces – a unique alternative to the classic numeric clock display.
Download Literature Clock (Light Theme)
Download Literature Clock (Dark Theme)
Padbury Clock Mac Screensaver
Designed by Robert Padbury, the Padbury Clock is a fan favorite, featuring a simple digital clock layout centered on a black backdrop. Reminiscent of the iOS 7 lockscreen display, the Padbury digital clock screensaver uses a thin numeric design for a sleeker look suitable for any Mac screen.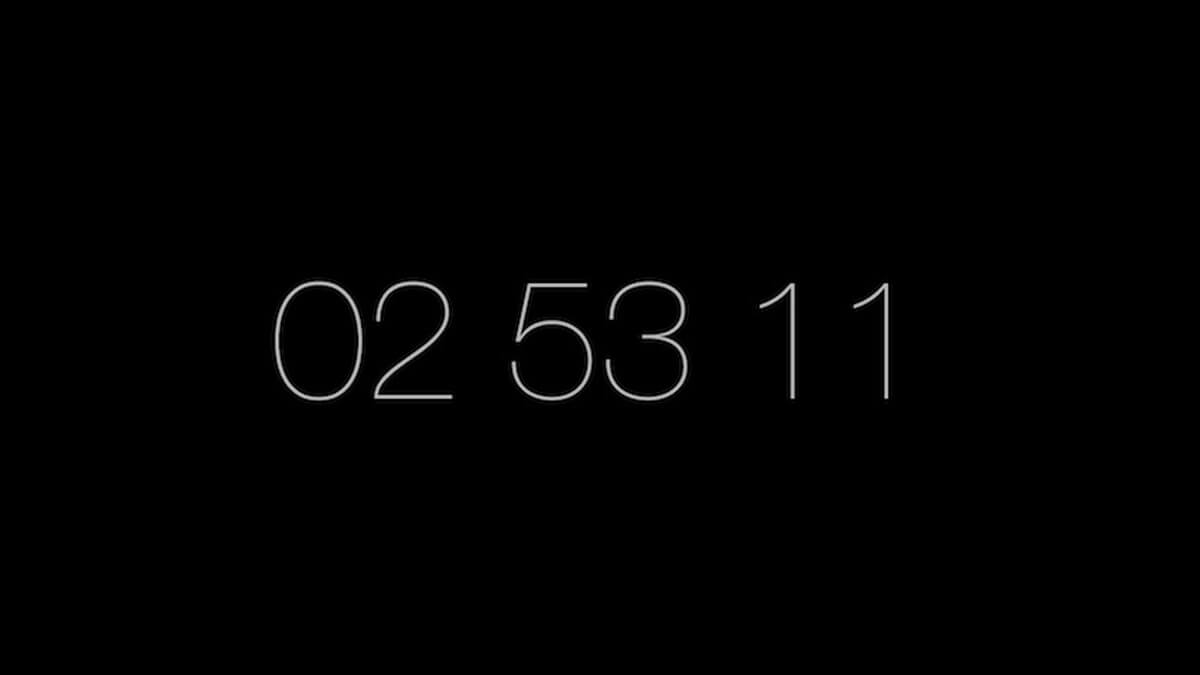 Momentum Chrome Extension
Looking for some morning motivation? Momentum Dash is the perfect browser extension to have as your personal dashboard. Available on Google Chrome, Firefox, and Edge browsers, Momentum provides the time, a daily quote, a beautiful background visual, and even your to-do list every time you open up a new tab. 
For more browser add-ons, check out our round-up post featuring the most aesthetic Chrome extensions!
Install Momentum to your browser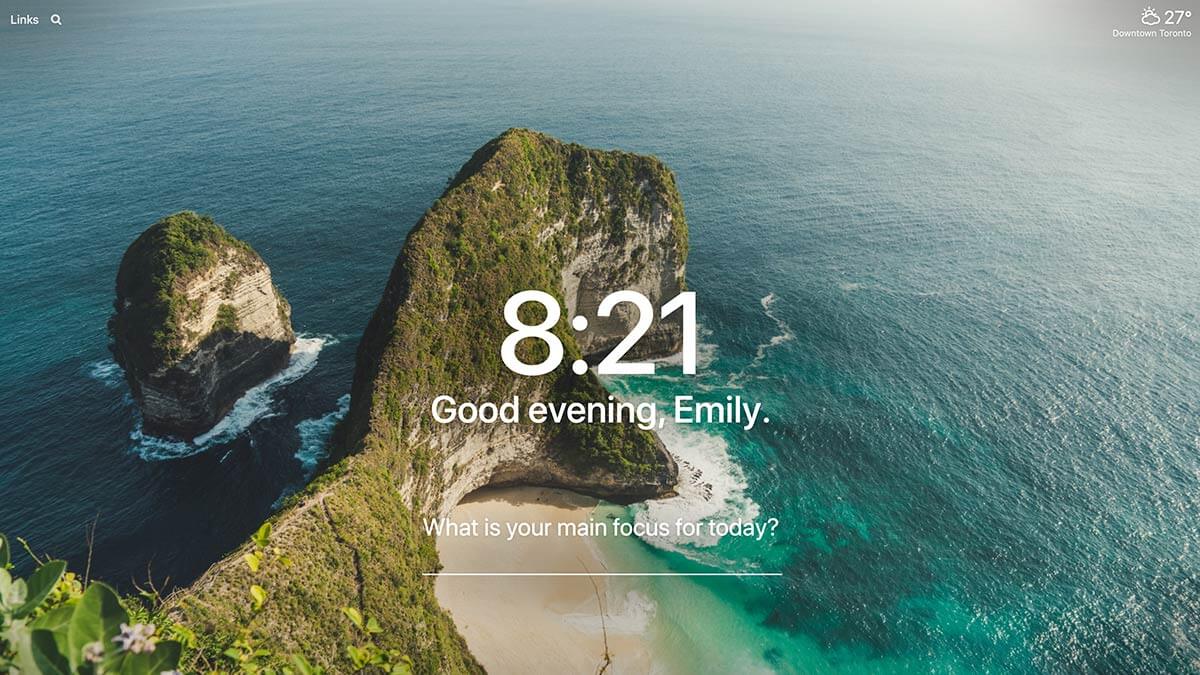 Grid Clock Screensaver
Grid Clock is another one for the word lovers. This screensaver's crossword-style design is an elegant, yet simple take on timetelling.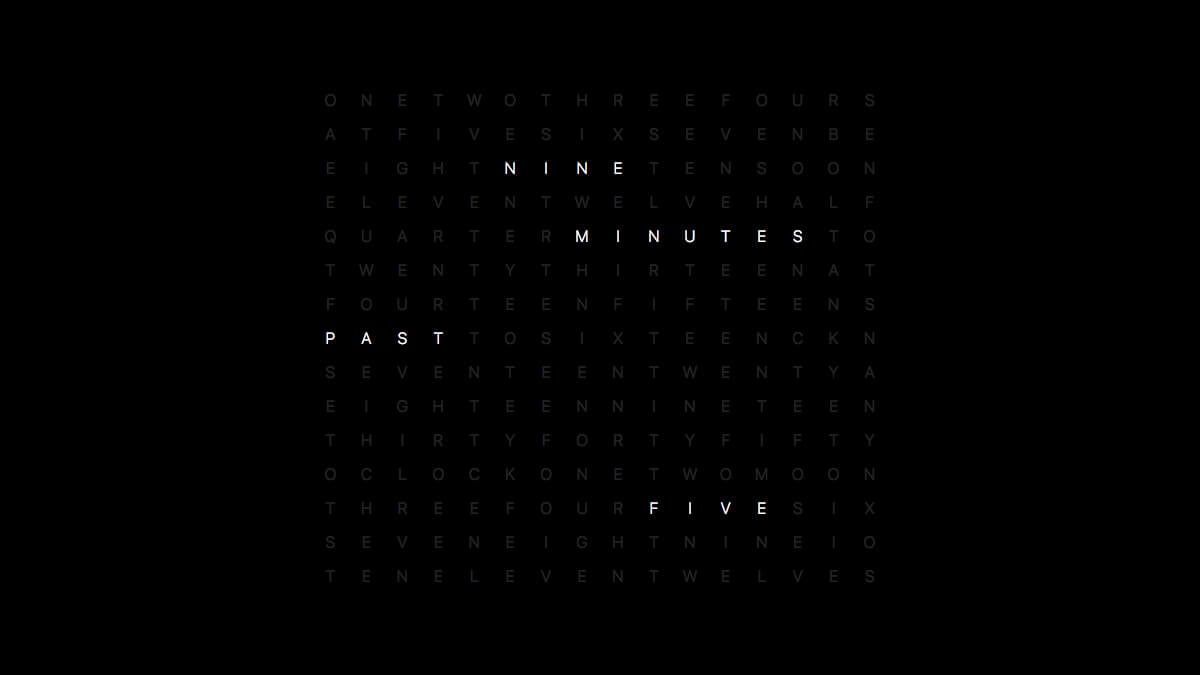 Neon Genesis Evangelion Digital Clock Screensaver
Inspired from the anime series Neon Genesis Evangelion, this neon digital clock screensaver gives a colorful look that is perfect for any gaming setup or any playful home office.
Download Evangelion Neon Digital Clock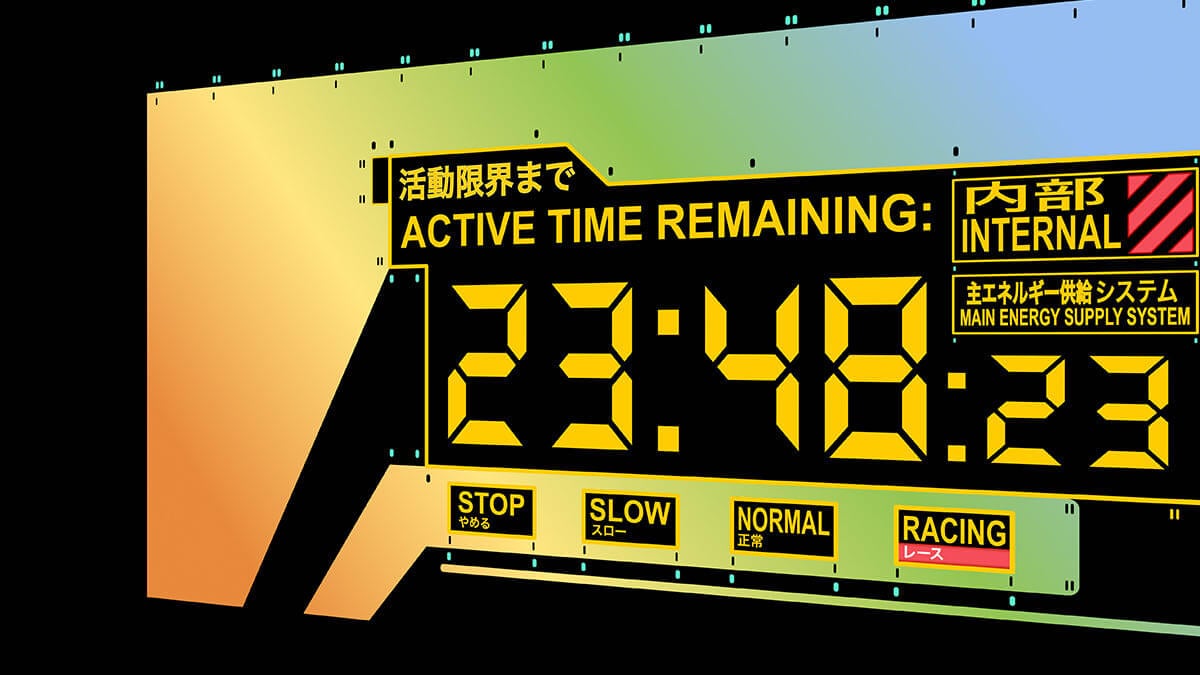 Cute Pastel Clock Screensaver
Keep it light and colorful with this pastel screensaver pack! Early sign-ups are open for future release.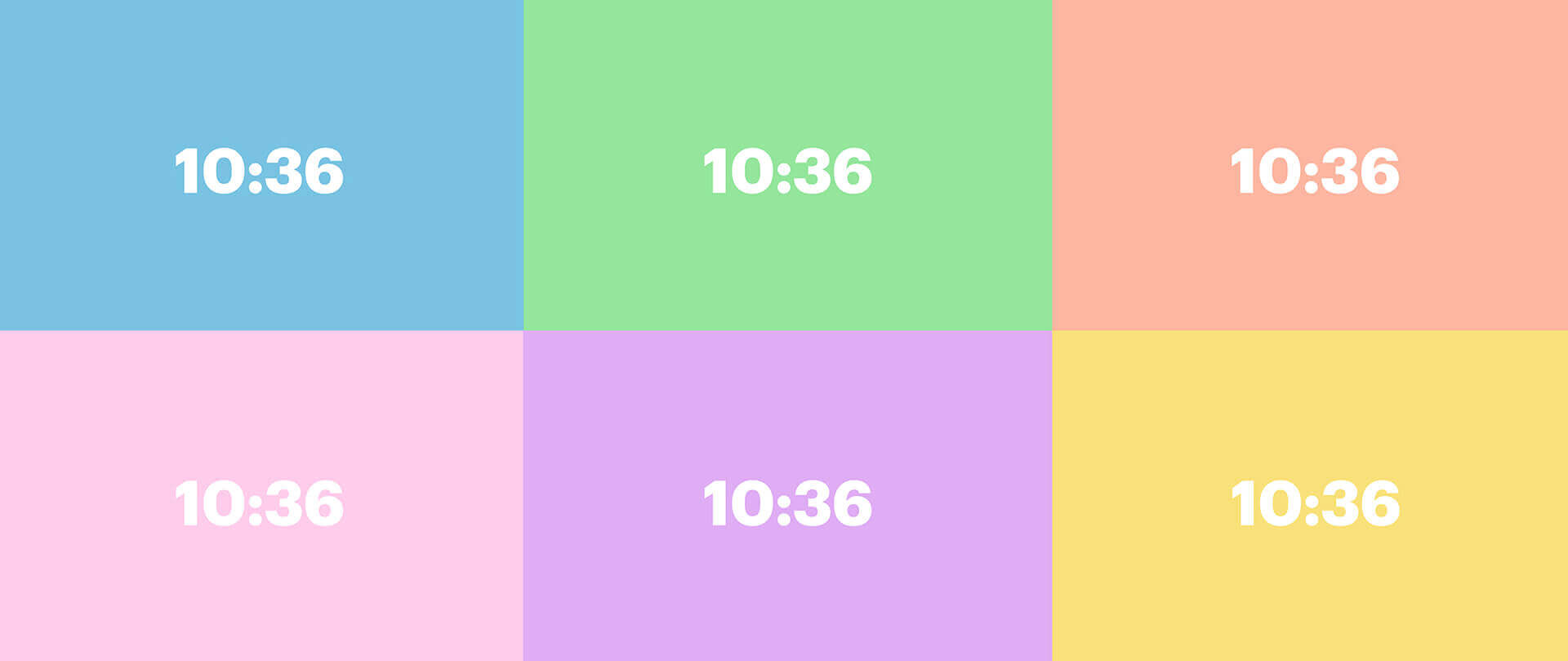 Word Clock Screensaver
Tired of looking at numbers? This Word Clock Screensaver pack is on the way as well!

Polar Clock Screensaver
If you can tell time on a polar clock and you're on the hunt for a minimal Mac screensaver, you're in luck. Besides displaying the time in an unconventional way, this clock has a flat design, which features bright neon colors, to help your setup stand out.
Download Polar Clock Screensaver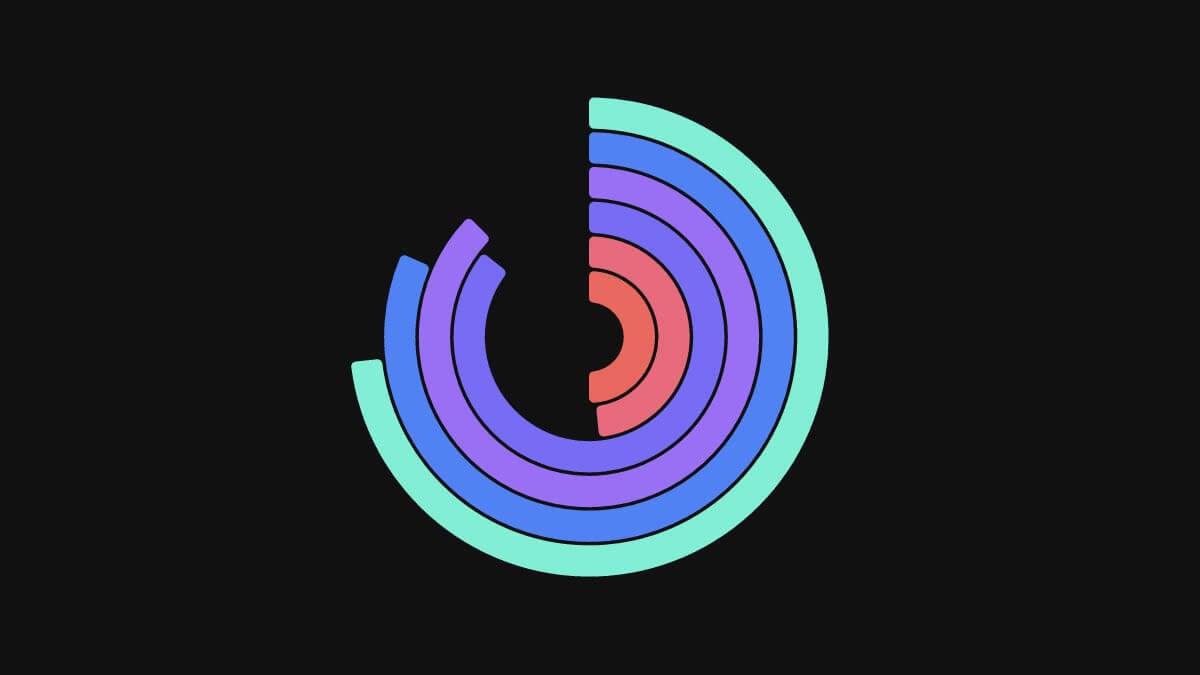 Serif Clock Screensaver
Keep it classic and timeless with these serif clock screensavers – available in black, white, and a variety of colors. This screensaver is coming soon, but make sure to sign up in the link below to be notified as soon as it releases!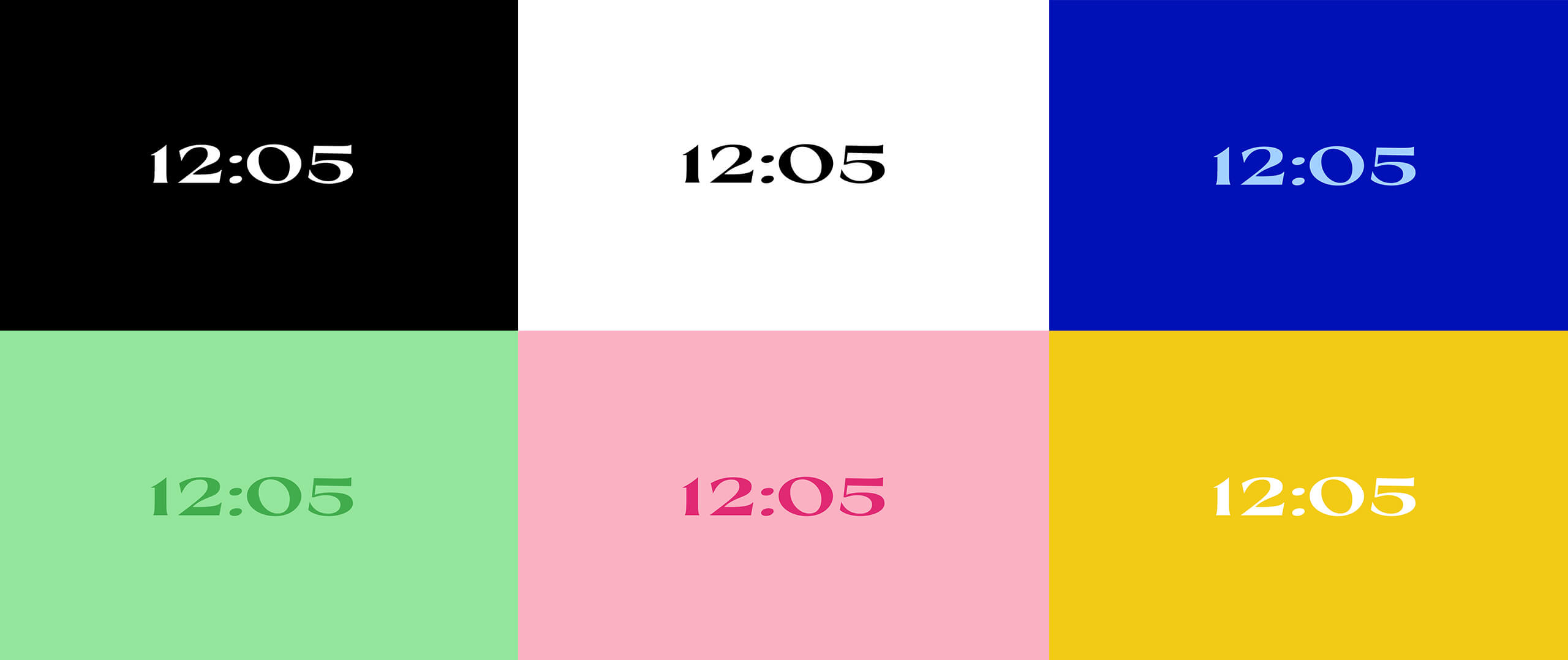 What's your favorite Mac screensaver? Are there any other backgrounds we should add to the list? Let us know in the comments below!