Personalizing your Notion dashboard is nothing short of satisfying, and a great way to make sure your workspace is as functional and aesthetically pleasing as you'd like.
Since Notion's infrastructure is web-based, it's incredibly fluid to embed custom widgets – opening a whole new world of functionality and aesthetics for your workspace.
You can add daily quotes, your city's weekly weather, your favorite Spotify playlist, and so much more. There are a ton of options out there, so we've curated the best Notion widgets to incorporate into your setup!
If you're looking for more ways to customize your Notion workspace, make sure to check out our other Notion guides, covering aesthetic templates, dividers, functional templates, Notion covers, and Notion icons!
Want more Notion tips and resources? Join our Notion mailing list! 📮
Get the all-in-one Life OS template, the only Notion template you'll ever need — with over 25 integrated templates built in.
Aesthetic Clock Widget
Keep track of time straight from your Notion dashboard with an embeddable aesthetic clock widget!
Aura Aesthetic Gradient Clock Widget

Analog & Digital Customizable Clock
Get the Widget (note: must be logged into Indify)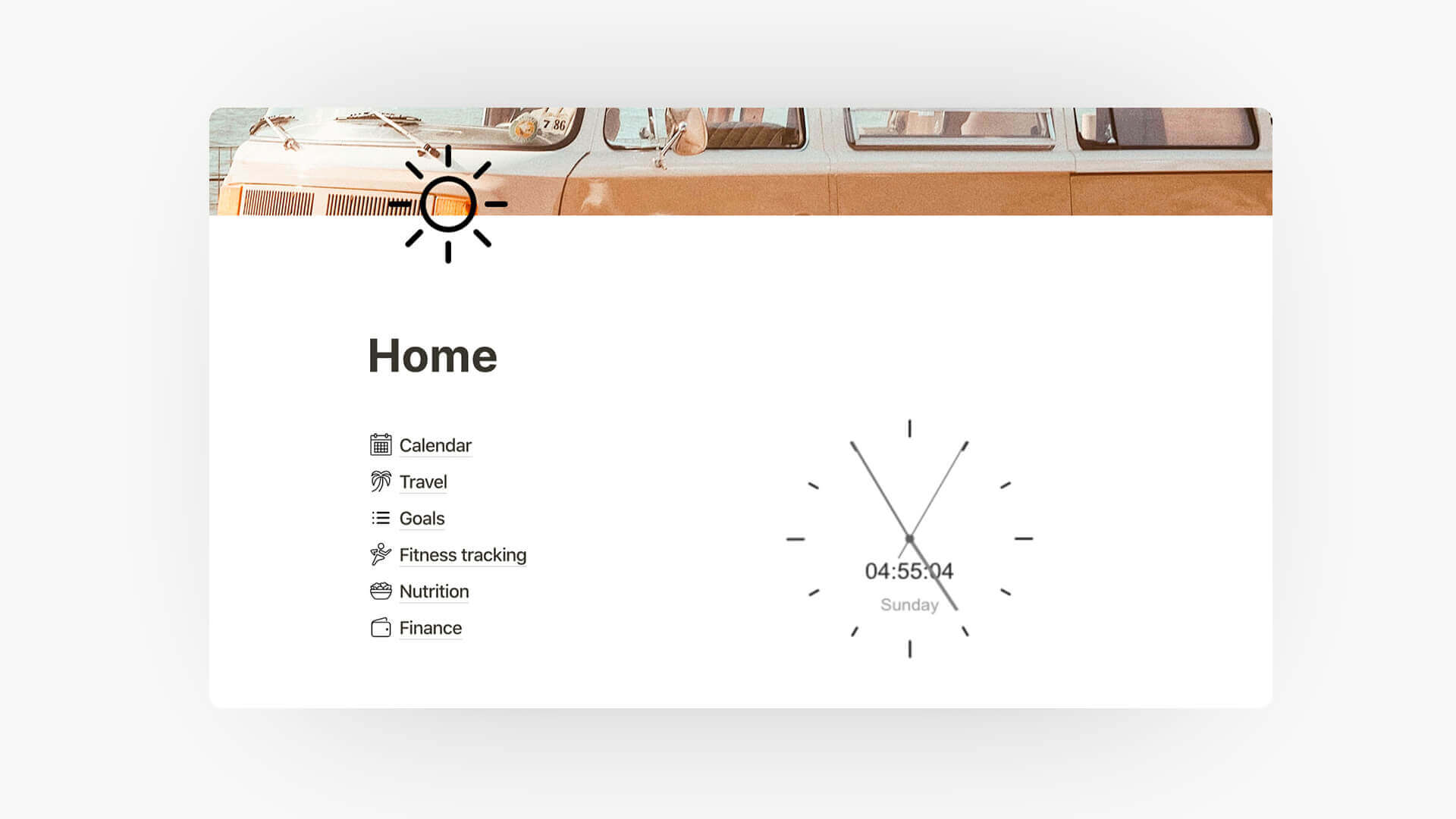 Flix – Aesthetic Flip Clock Widget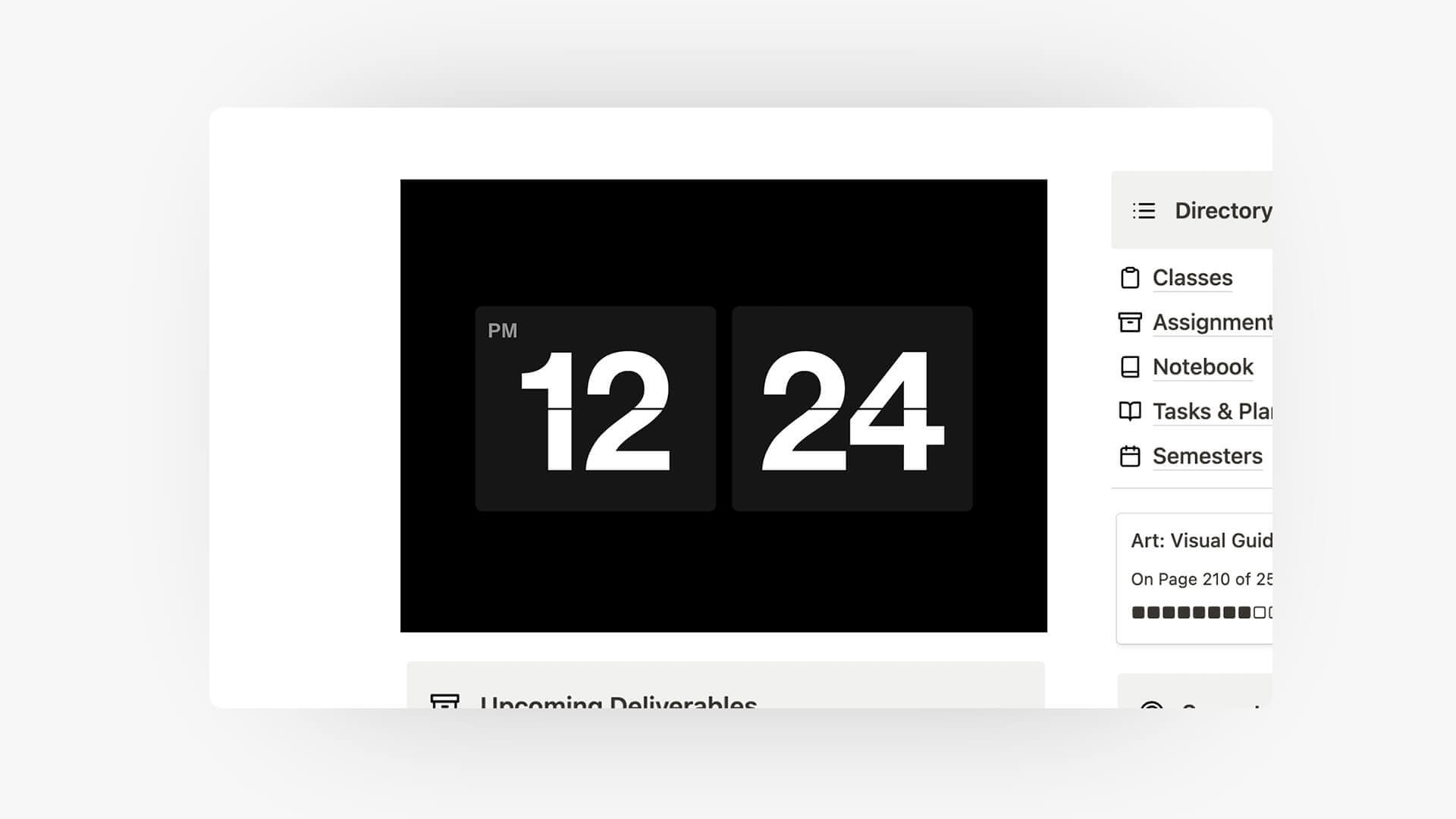 Aesthetic Pomodoro Widget
Looking for a Pomodoro timer widget to make your setup both functional and beautiful? Check out the free Aesthetic Pomodoro Timer Notion Widget by our platform StudyWithMe!
Get the Aesthetic Pomodoro Timer Widget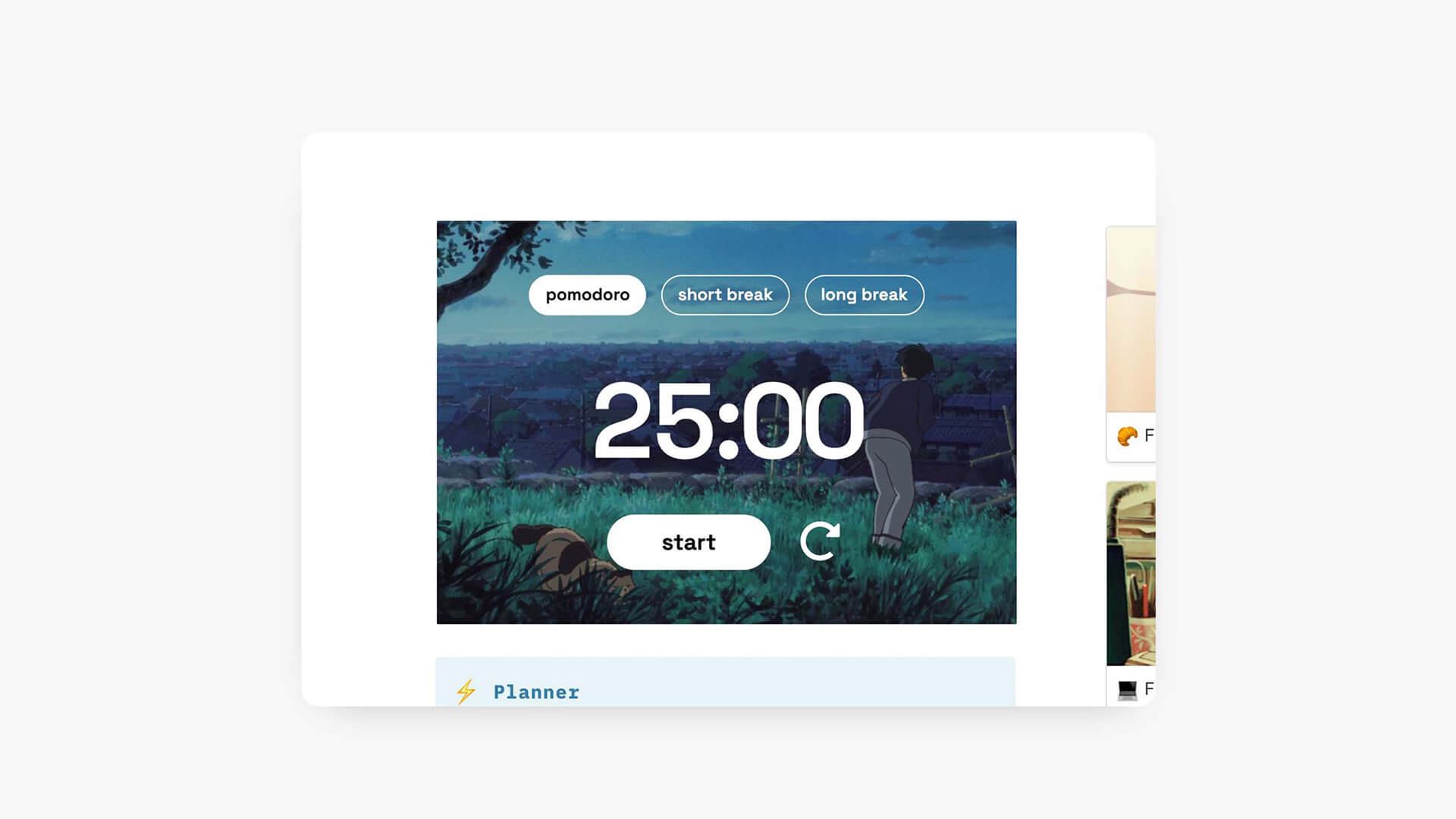 Flocus – Minimalist Pomodoro Widget
Find your flow and stay focused with the Flocus minimalist Pomodoro widget! Featuring several minimalist theme options, fullscreen capabilities right from Notion, and custom timer preferences – get more done with this Notion widget.
Looking for more timer widgets? Check out our full round-up post featuring the best Notion Pomodoro widgets!
Get the Minimalist Pomodoro Timer Widget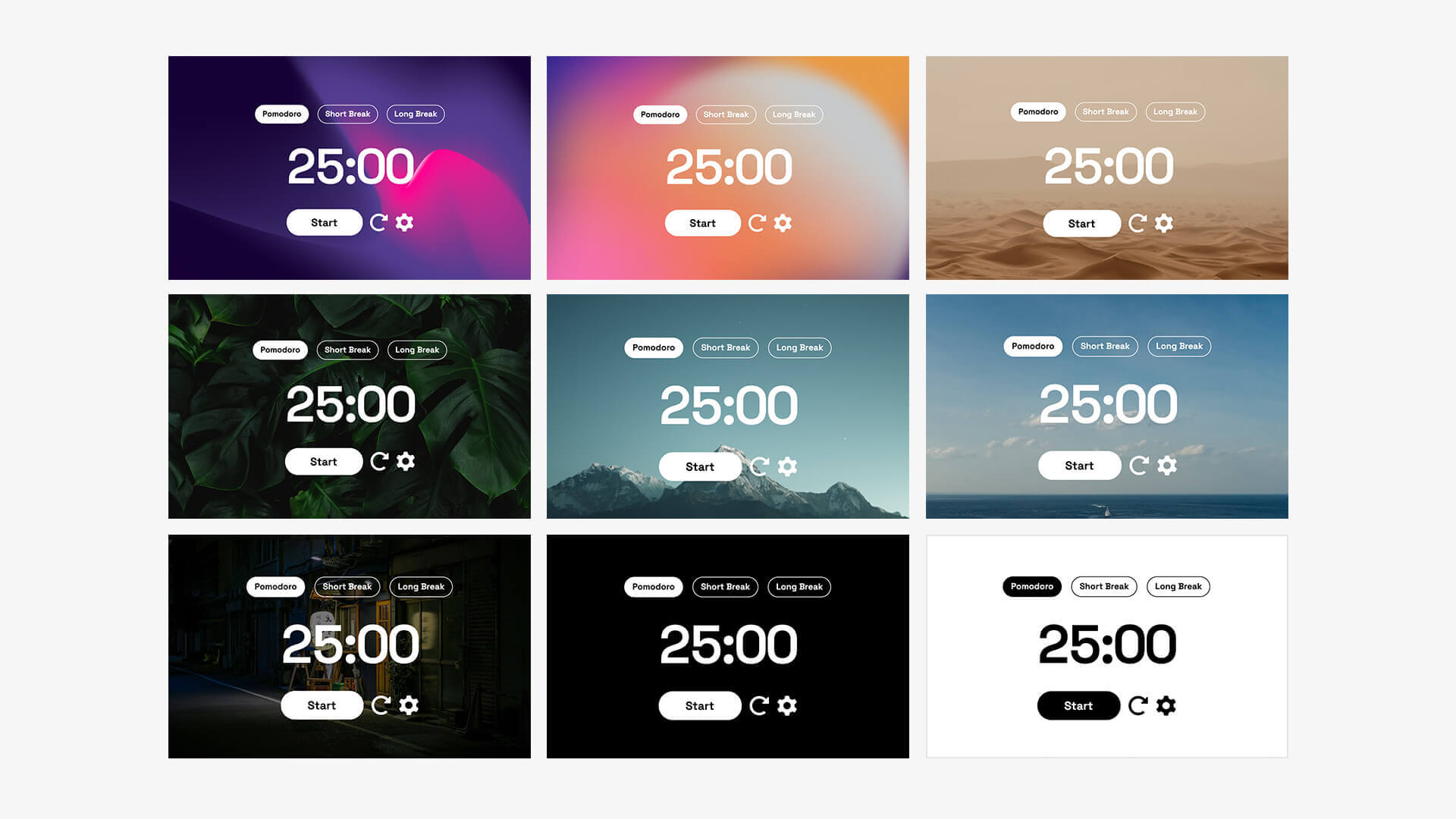 Calendar Widget for Notion
Keep hitting those deadlines thanks to a built-in calendar widget for Notion. If you want to integrate your schedule on Google Calendar, there's even a widget for that too!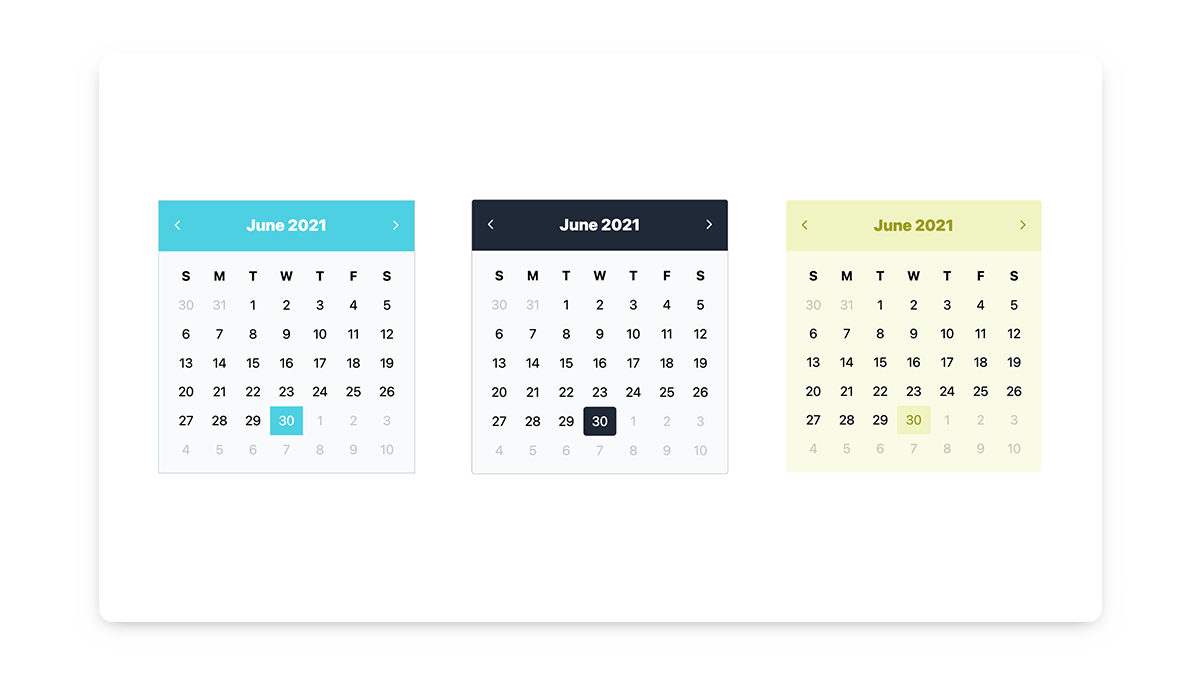 Weather Widget
Who knew your Notion setup can be your meteorologist too? Set up an aesthetically pleasing weather widget to display on your dashboard, helping you dress and plan for the day.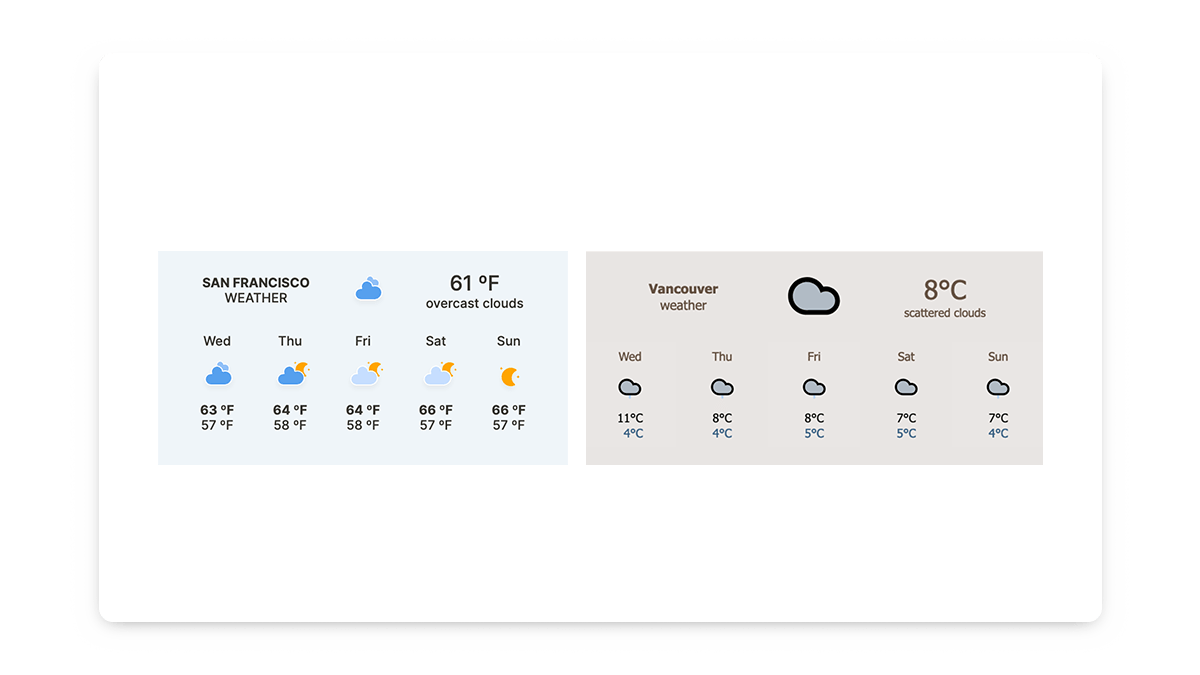 Countdown Widget
Can't wait for your next trip? Or that concert in a few months? Give yourself something to look forward to with a countdown widget right in your Notion dashboard.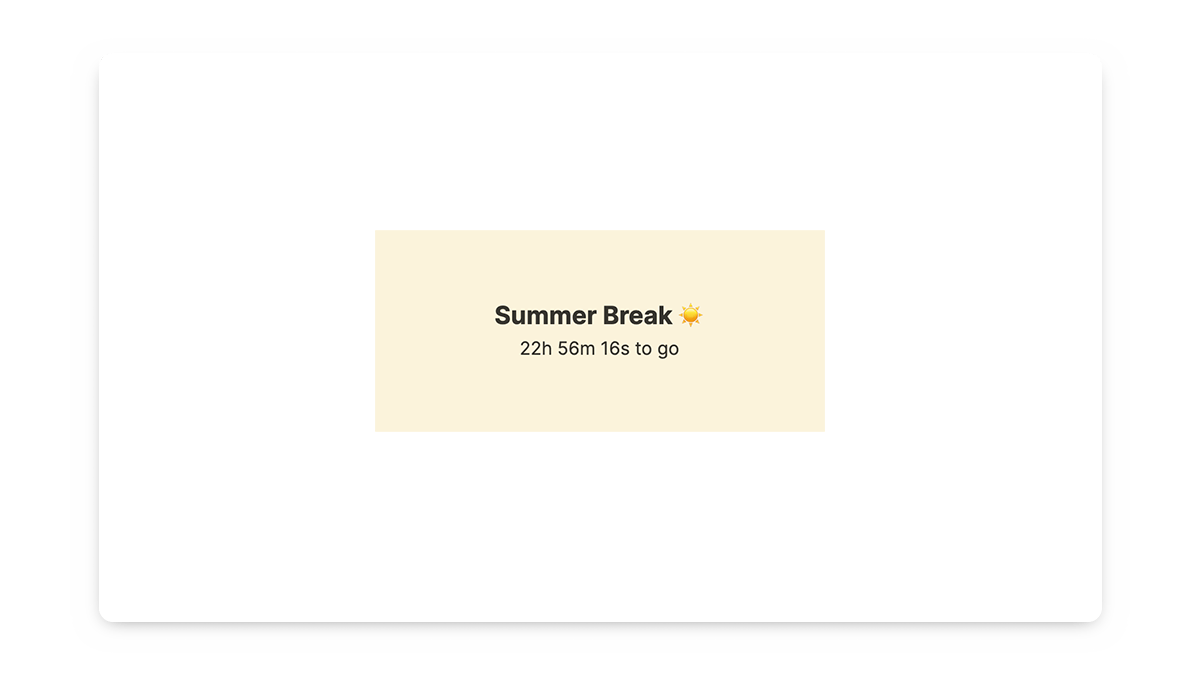 Notion Widgets for Students
Looking for the perfect study tools for your Notion workspace? Thanks to these handy widgets, you can add some fun to your study routine – from having an embeddable whiteboard to draw on, to setting a built-in Pomodoro timer for your heads-down study session.
Check out our guide on the best Notion templates for students for more!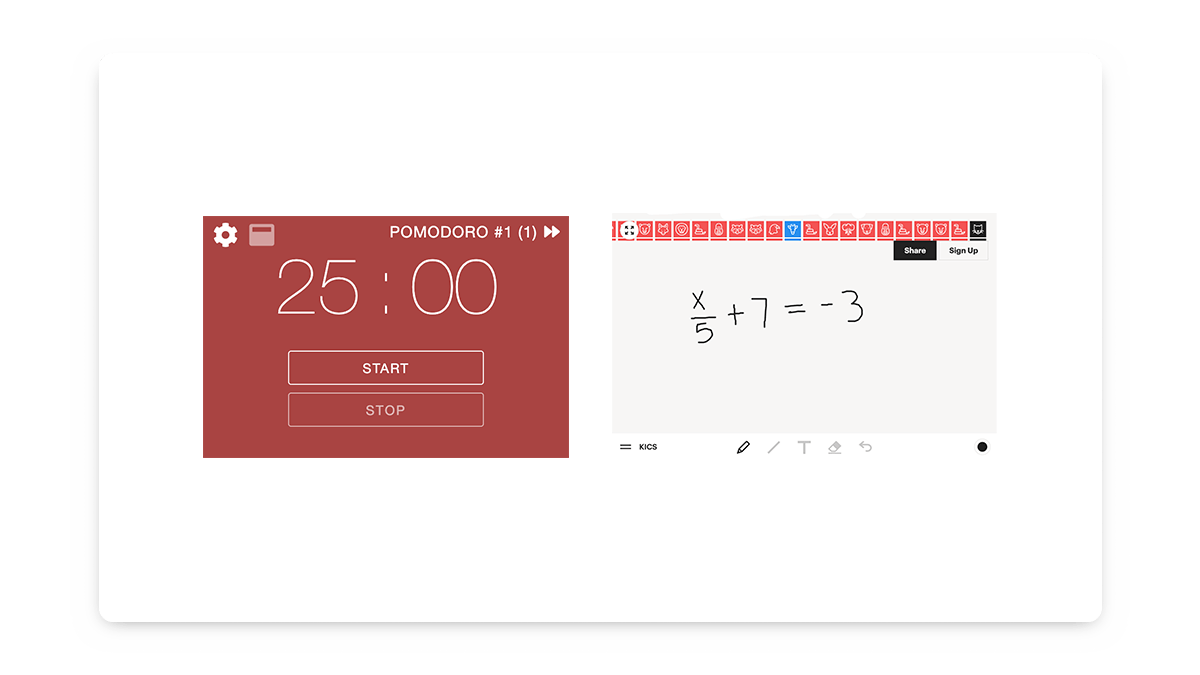 Calculator Widget
Add some quick maths to your workspace with an aesthetic calculator widget. Now you'll never have to leave Notion to crunch the numbers.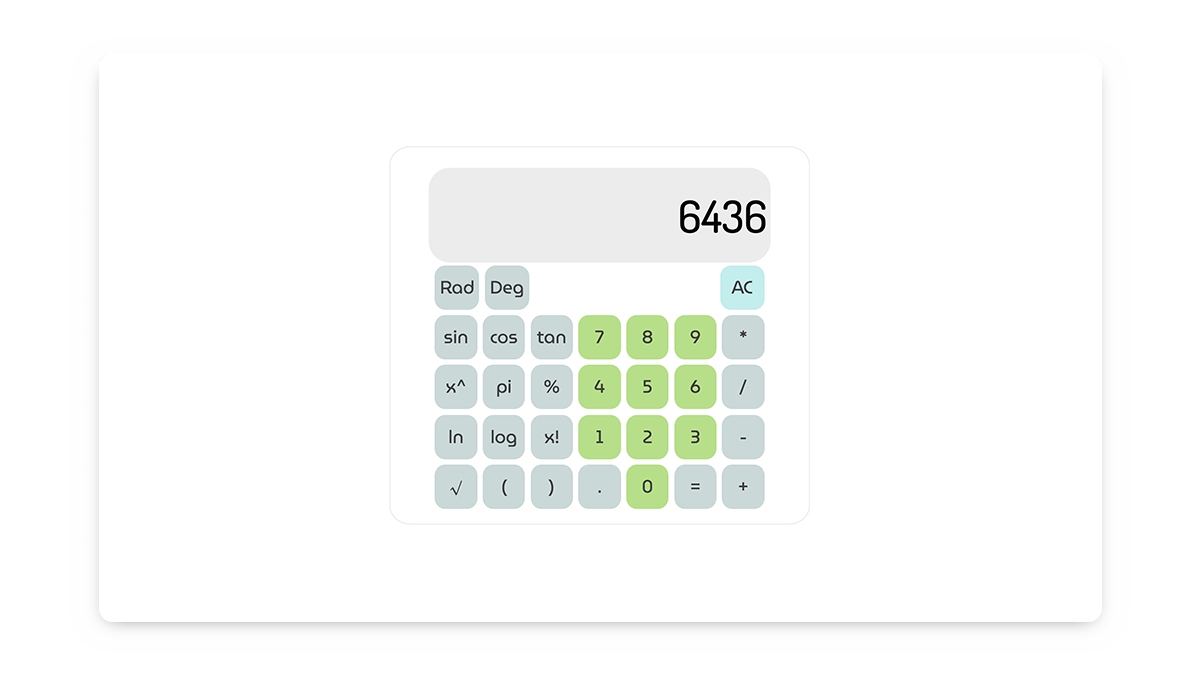 Progress Bar Widget
Keep track of your progress and make sure you're hitting those daily, weekly, monthly, and even yearly quotas with the progress bar widget. This widget will help put time in perspective, and motivate you to keep your foot on the gas.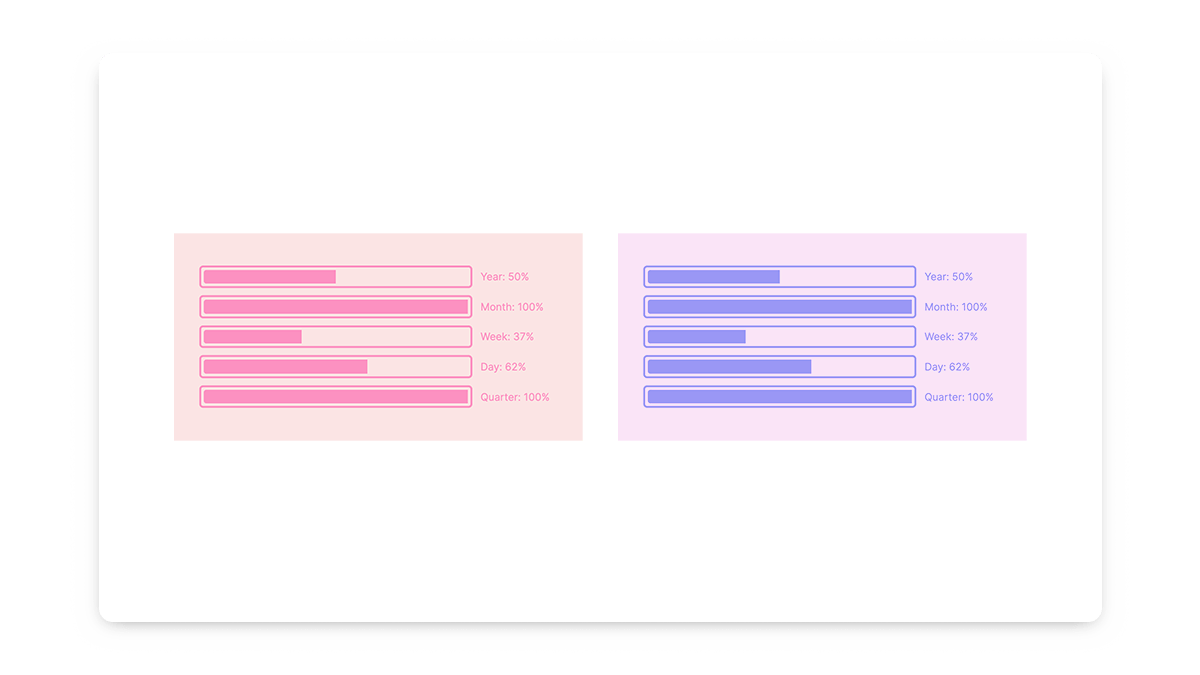 Quotes Widget
Get that extra boost of motivation with a Notion quotes widget on your dashboard. Pick from your favorite aesthetic themes and quote categories to truly customize your Notion workspace with some daily inspiration!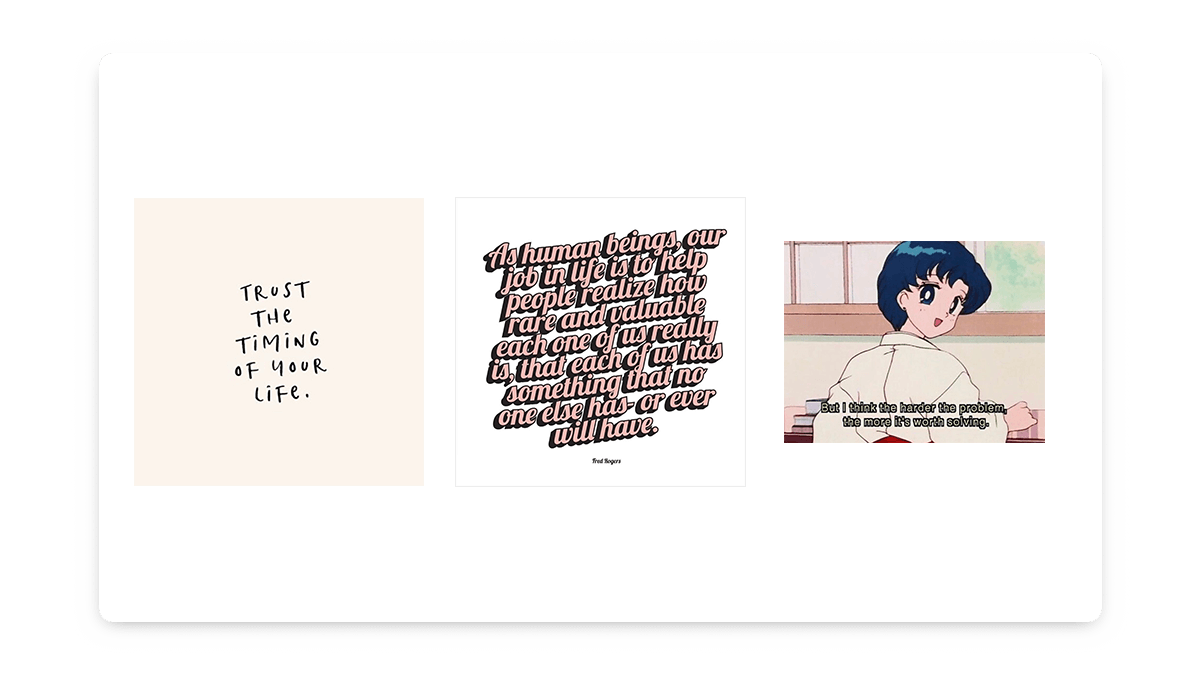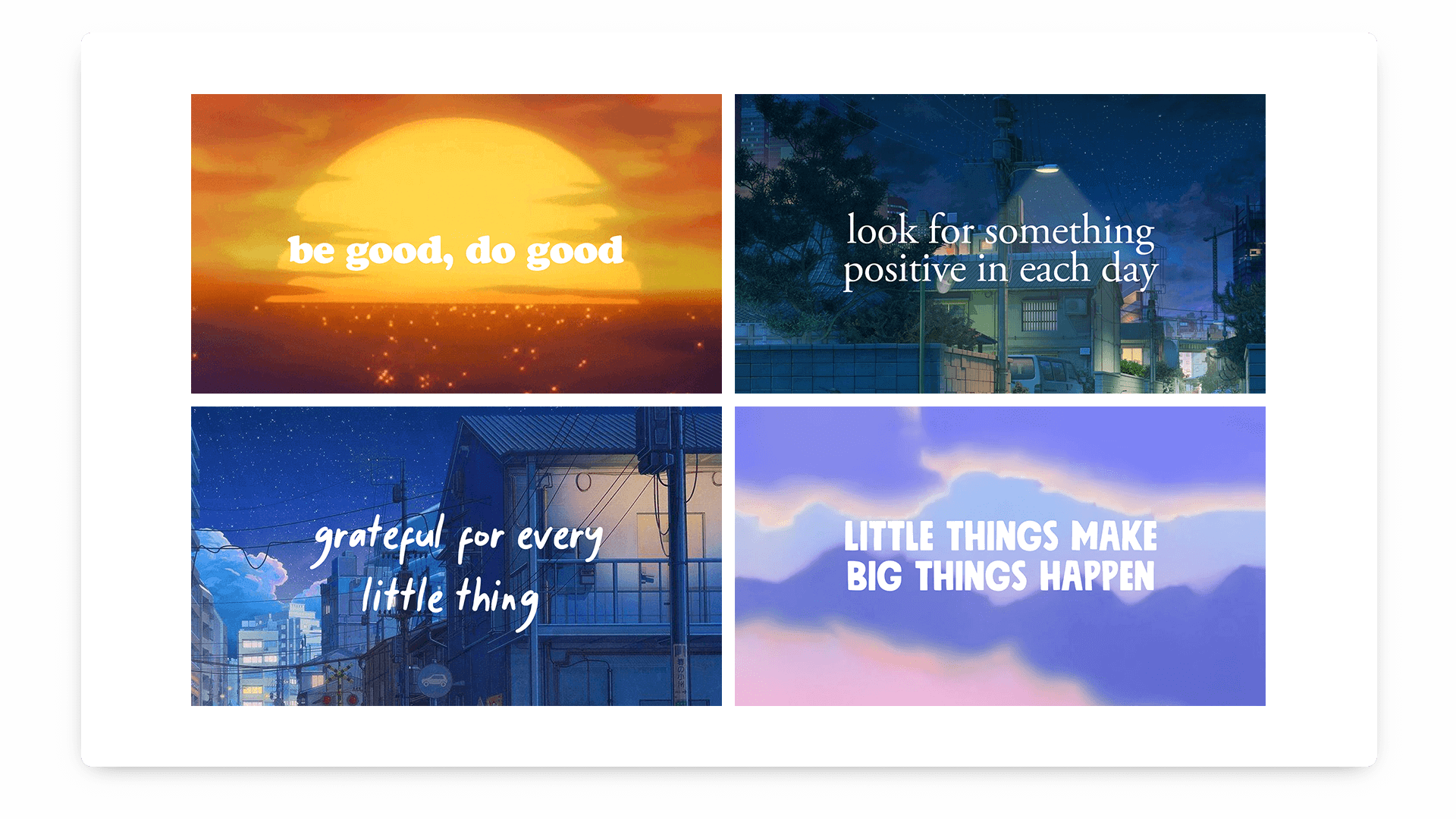 Media Player & Social Media Embed – Spotify, YouTube & More
If you're looking to embed your favorite study playlist, YouTube video, or even Twitter thread – conveniently, you can simply paste any media link directly in Notion, and select "Create Embed" to create your mini media widgets! No dedicated widget required. This works for Spotify, Apple Music, Pinterest, Twitter, YouTube, and a ton more of your favorite platforms.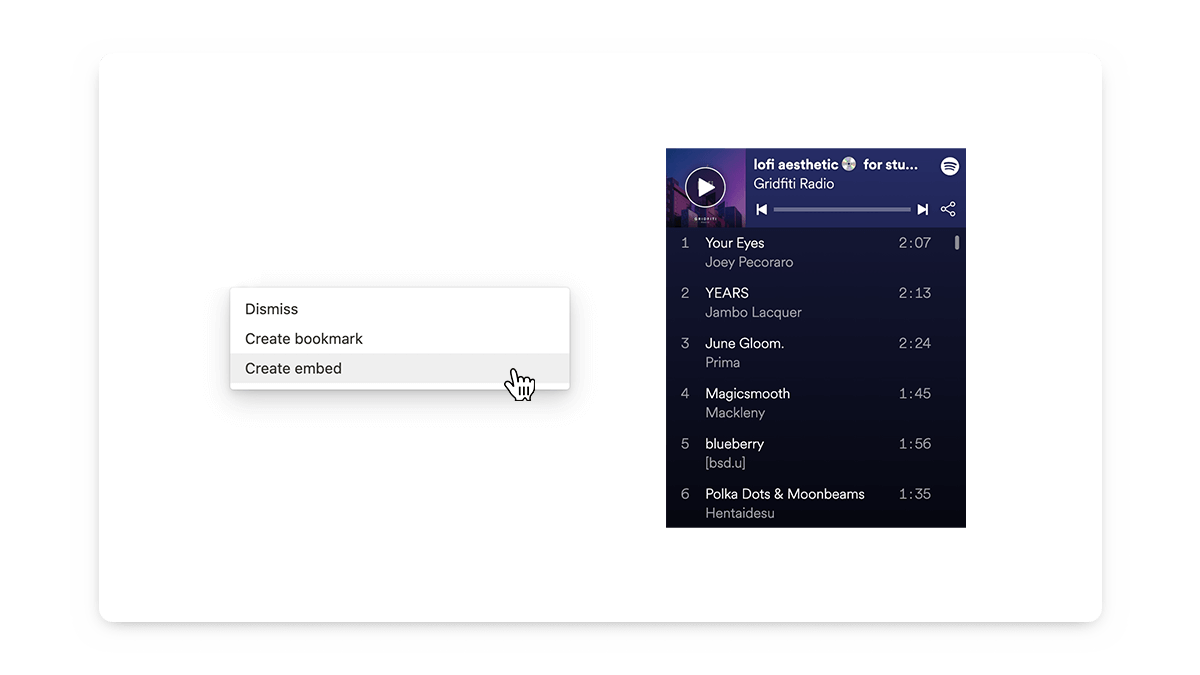 Any new Notion widgets that you're loving? Leave a comment down below with any other recommendations!