Being able to quickly adjust your database's view in a single click is one of Notion's best features – you can switch a list, gallery, and Kanban board to a calendar view in seconds. Beyond this, there are a ton of calendar-centric Notion templates and widgets out there for any one who loves seeing their weeks, months, or years at a quick glance.
Whether you're tracking habits, mapping out your days, time-blocking, planning content, or even creating a travel itinerary – we've highlighted the best Notion calendar templates for you to pick from for your workspace!
Want more Notion templates and updates? Join our mailing list, and check out our several other Notion template round-ups!
All-in-One Life OS Template with Calendar Views
Featuring calendar views for your tasks, moods, journal entries, as well as a place to plan everything else in your life, with over 25 integrated templates, Life OS is the only Notion template you'll need to power your life and stay on schedule!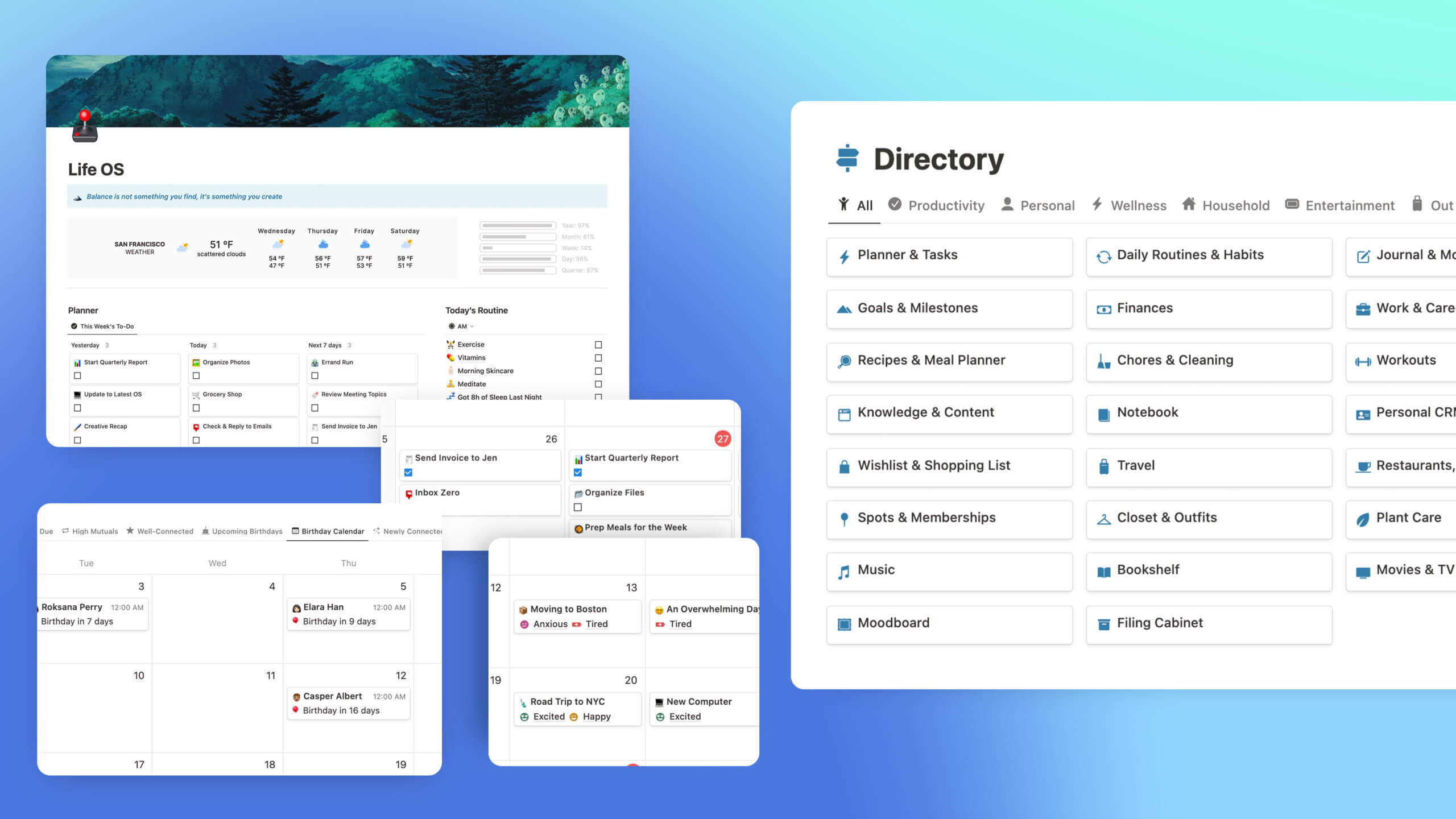 Ultimate Planner Dashboard – Weekly & Monthly Task Calendar
The Ultimate Planner Dashboard is a robust task planning dashboard designed to help you get more done! With the pre-built daily, weekly, and monthly board and calendar views, get an overview of how you're doing, both productivity and mood-wise, map out your tasks by time and priority, stay motived with automatic productivity ratings, monitor your efficiency with automatic task progress bars, track your daily mood and habits, set daily affirmations, and so much more.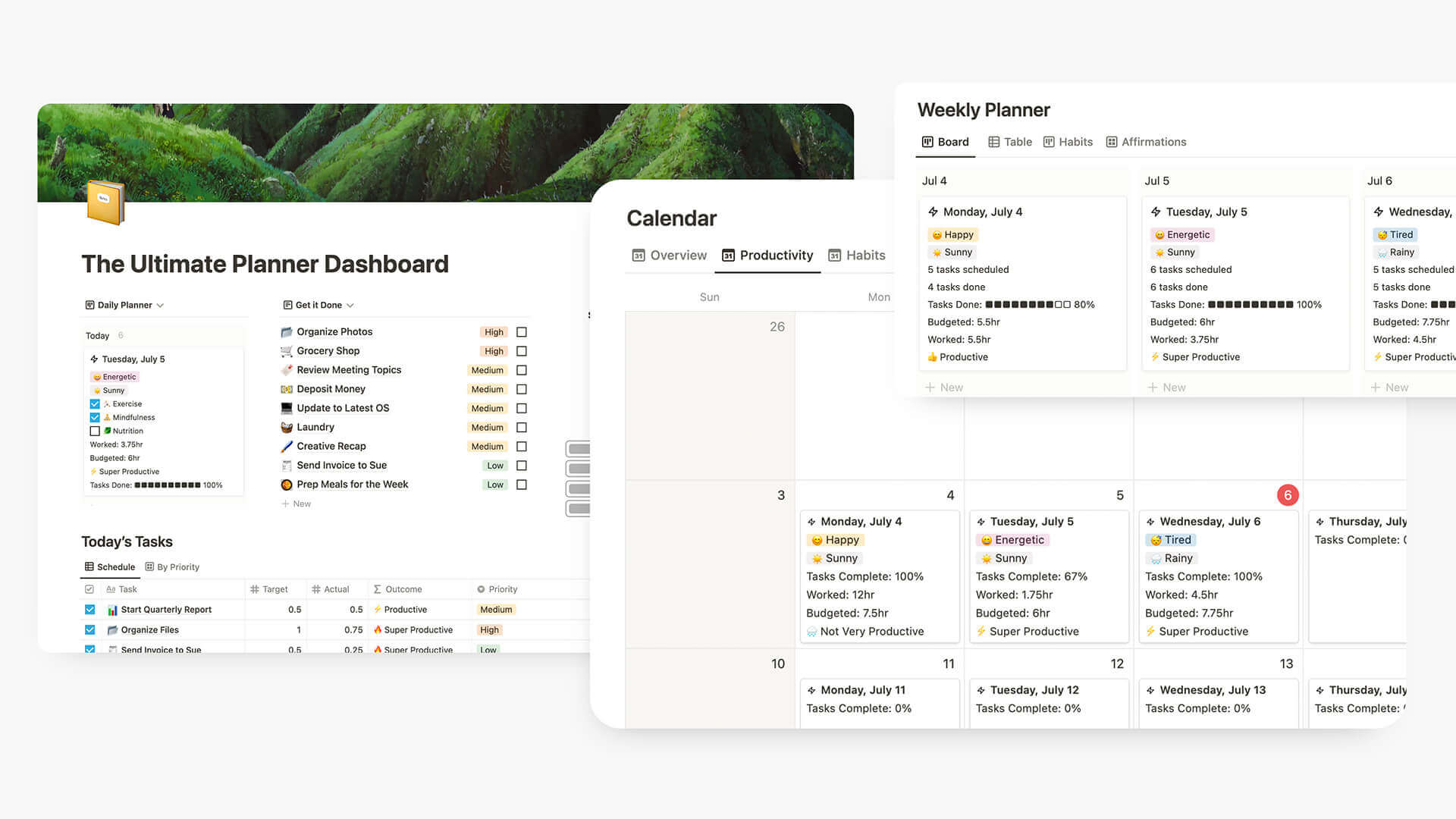 Notion Monthly & Weekly Calendar Template
Plan your weeks and organize your month in this simple Notion calendar template – allowing you to see your schedule at a glance!
Templates Available: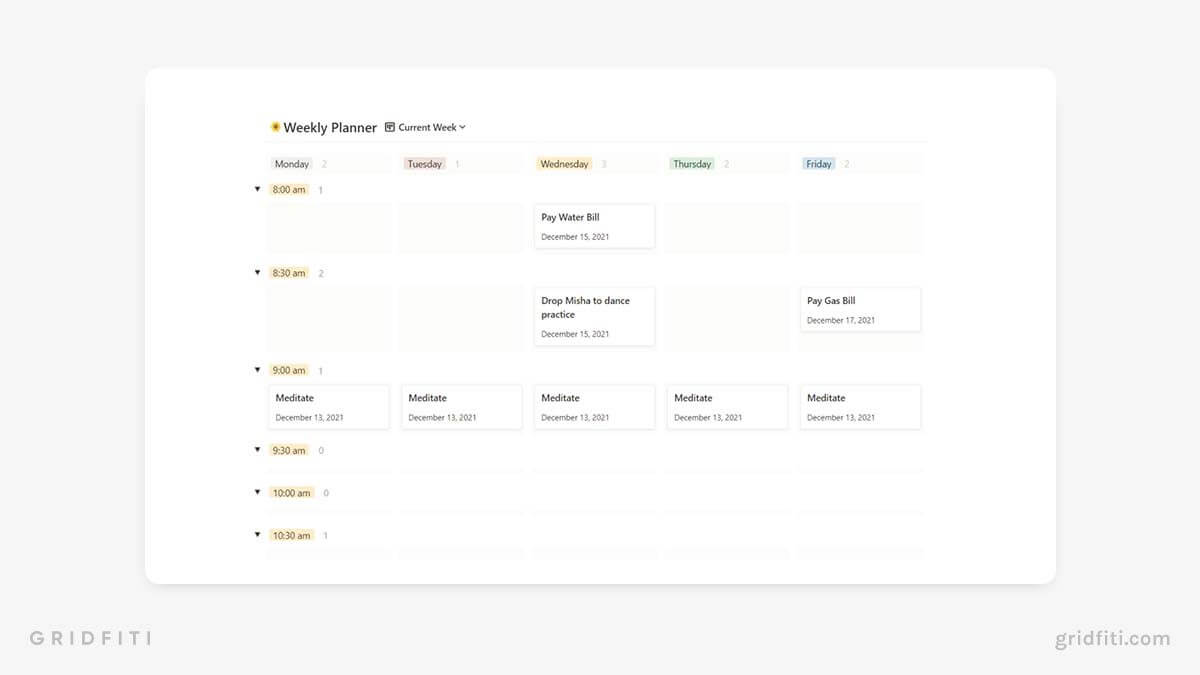 Notion Calendar Dashboard – Daily Journal
A daily dashboard that allows you to track your mood, plan your days, and journal your thoughts with an aesthetic monthly calendar view!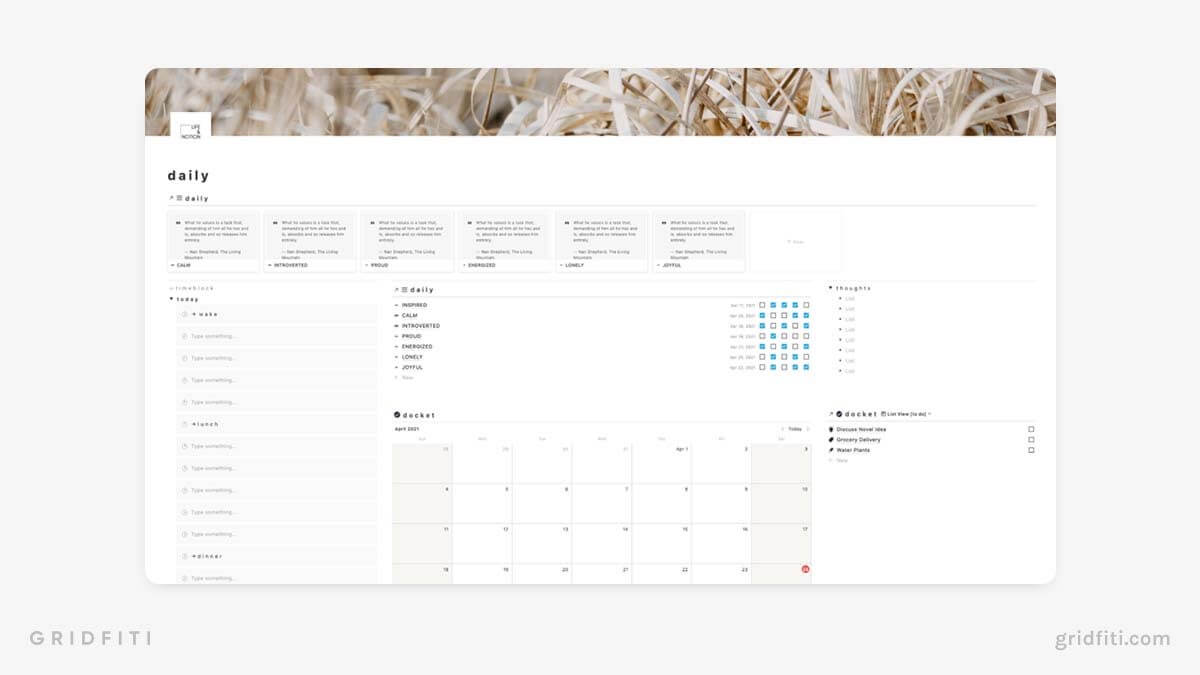 Notion Study Calendar Template for Students
Set a study schedule and plan your semester properly with the right Notion student template! You can use built-in calendar views for all of your academic to-dos and deliverables.
Templates Available: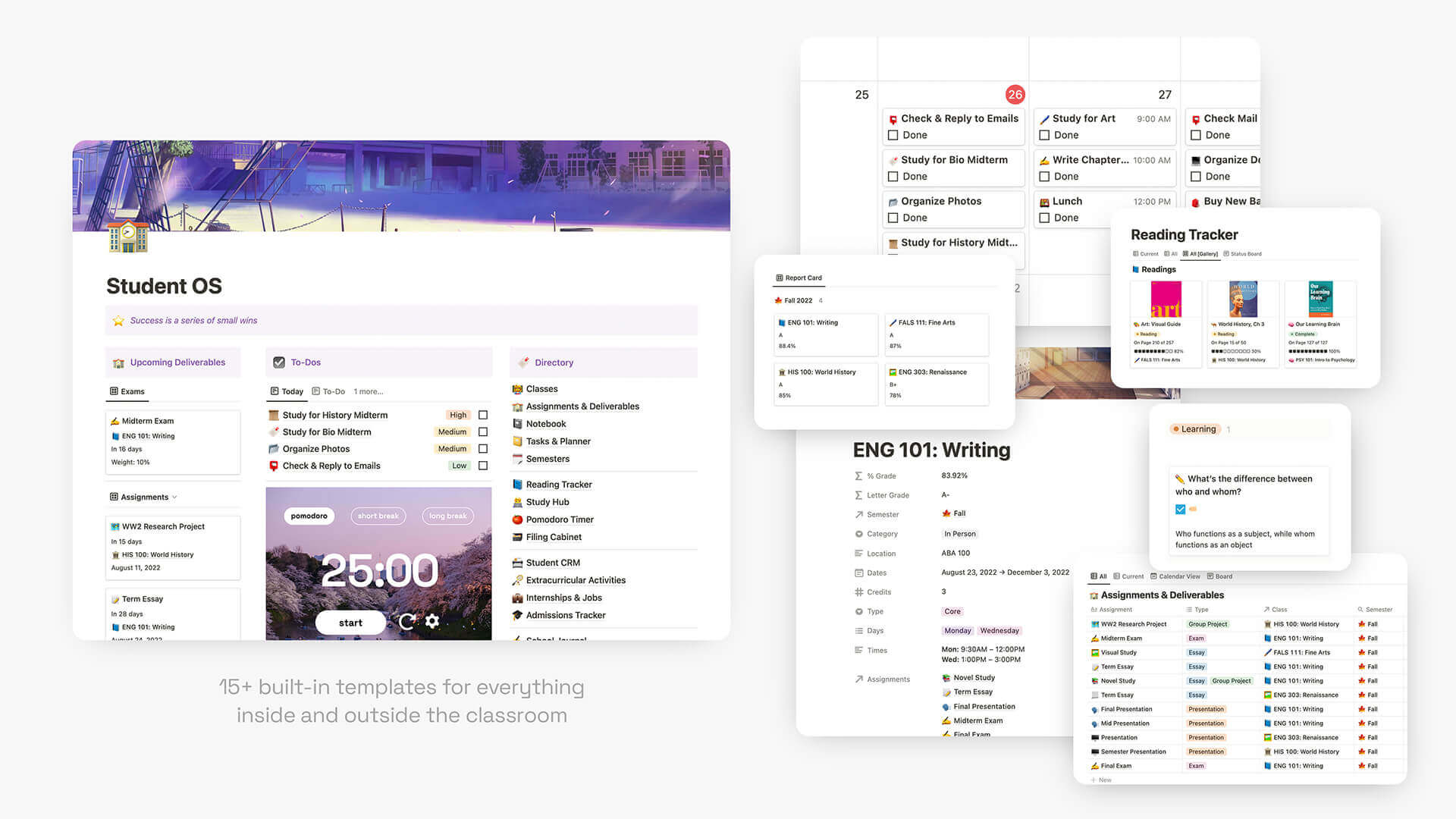 The Ultimate Notion Travel Planner Template
Planning a trip can be stressful, but a Notion travel planner calendar it easy when you can map out your travels days and organize your trip itinerary all in one place!
If you're looking for more travel templates, visit our post curating the best Notion travel templates!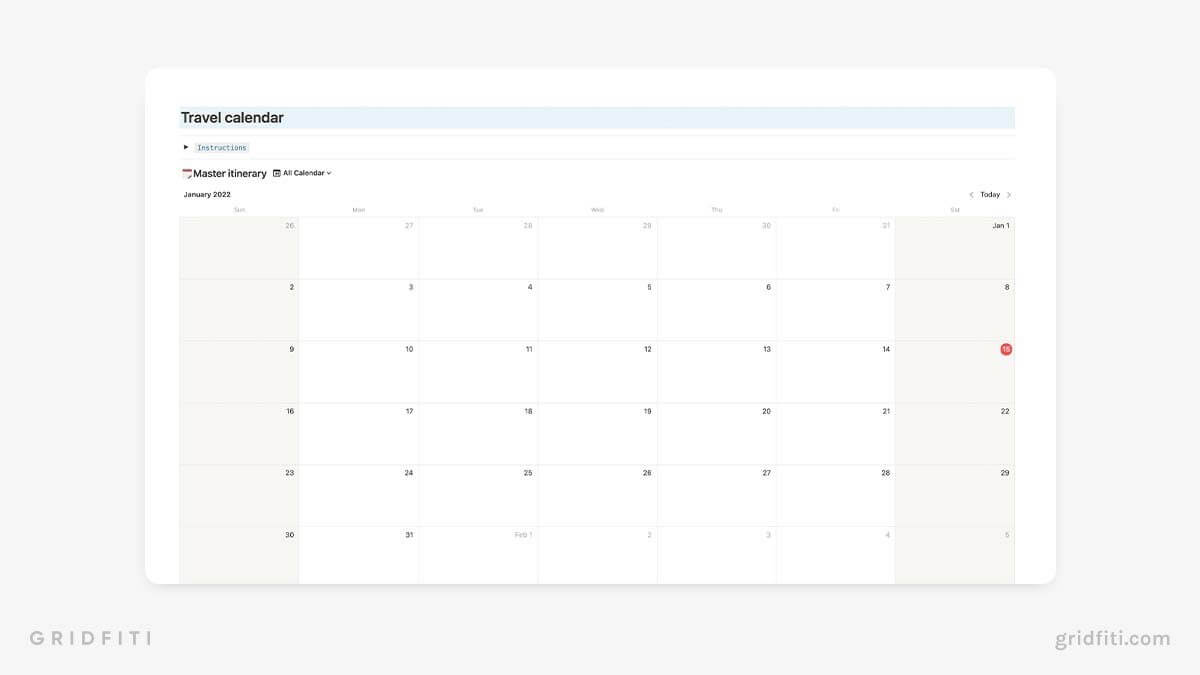 Notion Finance Tracker Calendar
Keep track of your finances in a calendar view with this simple Notion template. Monitor your expenses in this aesthetic finance journal template to make sure you're spending within your means!
For more templates, check out our full round up post of the best Notion finance trackers!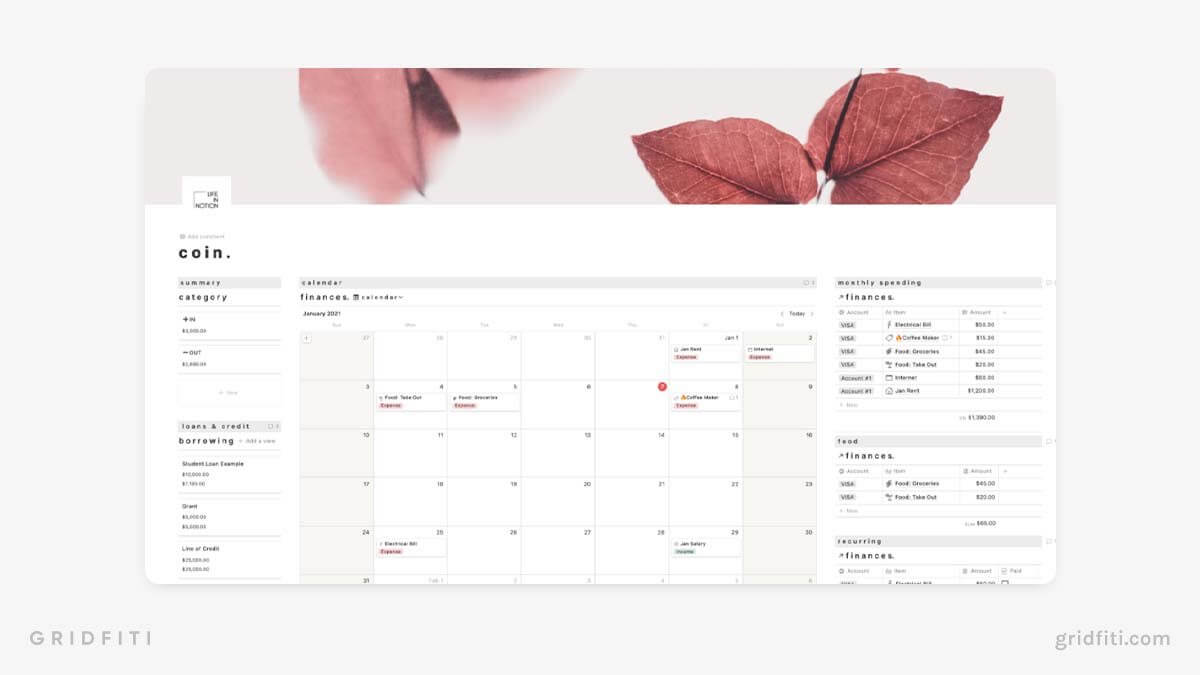 Notion Productivity Calendar Template
Get things done and get more accomplished with this Notion productivity calendar template! This Notion GTD template helps you focus on what needs to be done and gives you a calendar view so you know exactly what needs to be finished on any given date!
For more templates, have a look at our blog post curating the best Notion productivity templates!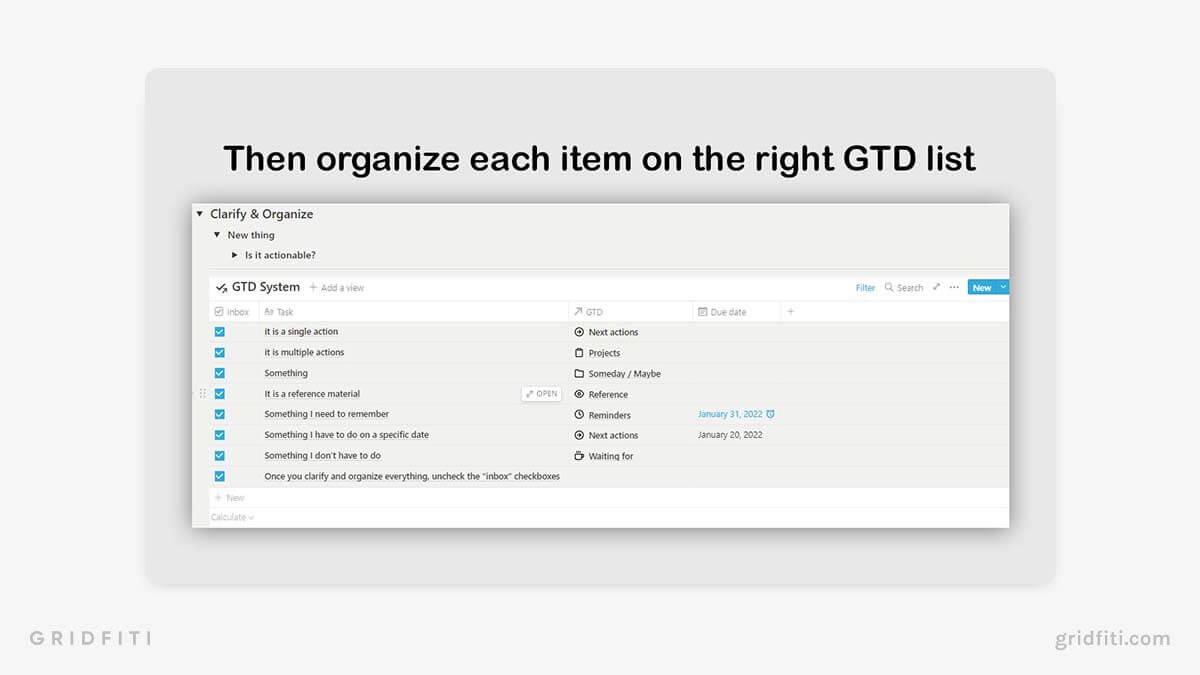 Notion Social Media Content Calendar
Managing your social media can be overwhelming at times, but this Notion social media calendar planner will help you streamline your content so that you can prepare posts ahead of time! Use the calendar view to map out your social media content for each platform and stay consistent with your profiles!
Templates Available Here: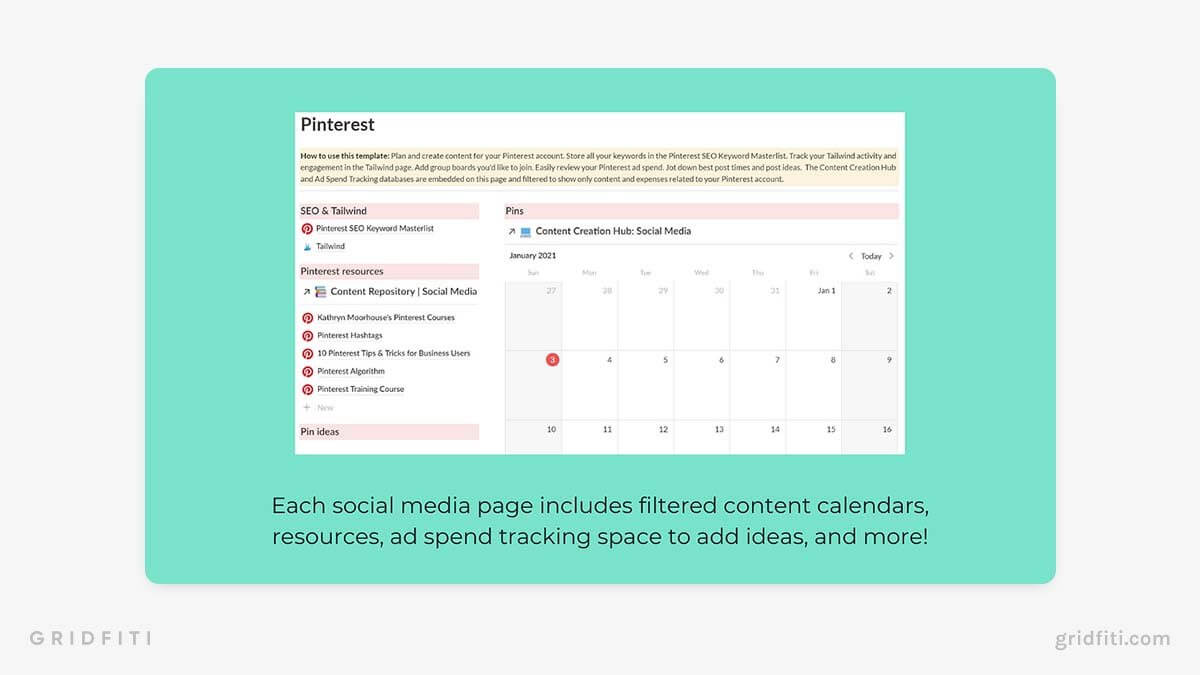 Habit Tracker – Notion Calendar View
It takes consistency and discipline to build a new habit and using a Notion habit tracker allows you to track your habits so that you are able to stay consistent and implement your new habits into your daily routine! Create a habit check list each day and mark them off as you complete each one and you can monitor your progress at the end of each month in a full calendar view!
For more templates, check out our full post outlining the best Notion habit trackers!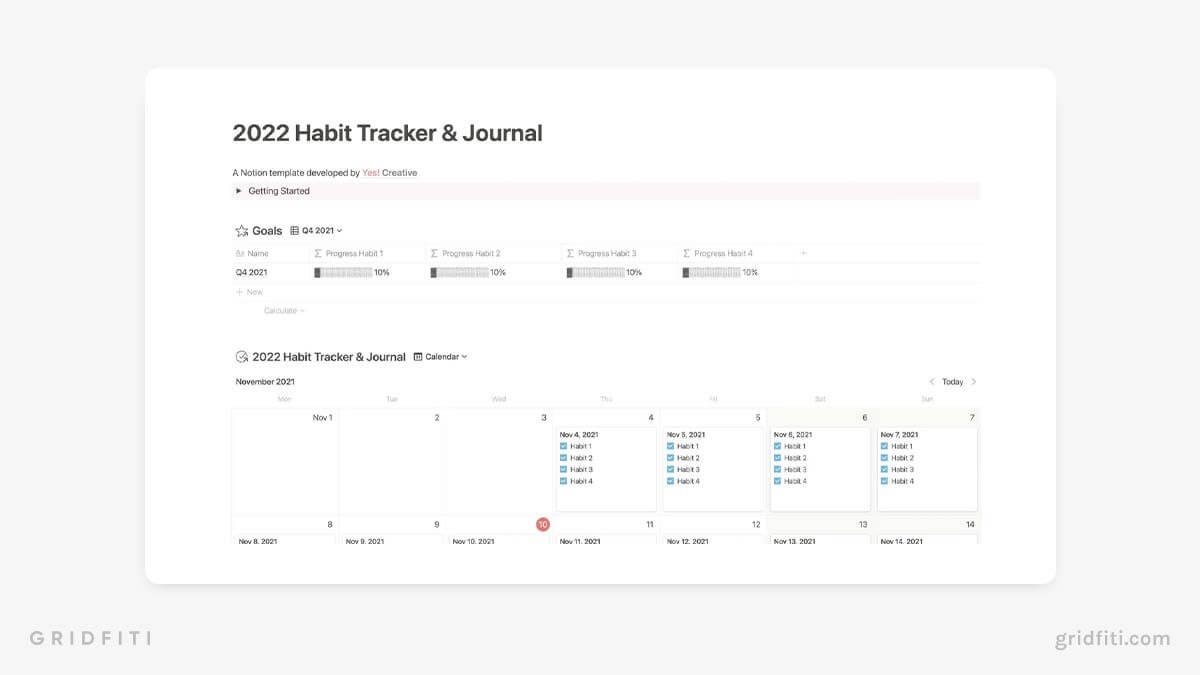 Notion Calendar Widgets
If you're looking to keep your Notion homepage simple and minimal, use a Notion calendar widget so that you're able to see the month at a glance without having a calendar take up the majority of your Notion workspace. Choose from an aesthetic Notion widget from Indify or embed your Google Calendar!
Check out our full round-up on the best Notion widgets for more functional and aesthetic widgets.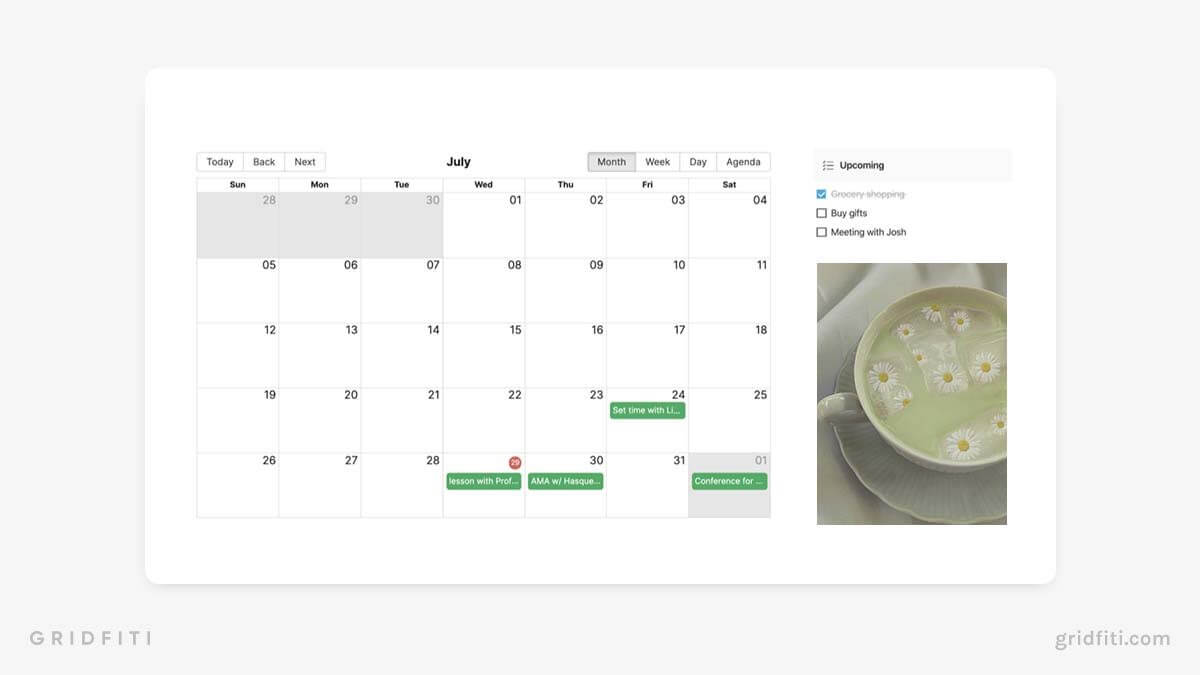 Have any other suggestions for great Notion calendar templates to use? Do you have any other calendar widgets for Notion to recommend? Let us know down in the comments below!
Gridfiti is supported by its audience – when you buy something using the retail links in our posts, we may earn a small commission at no additional cost to you. We only recommend products we would use ourselves and recommend to our friends and family. Read more about our affiliate disclaimer.