GTD, also known as "Getting Things Done", is a productivity system created by David Allen designed to help you, well, get things done! Now you can bring your favorite productivity system directly into Notion with a Notion GTD template!
To help you pick the right template for you, we've outlined the best Notion GTD templates to help you capture, clarify, organize, review, and engage your brain to tackle your to-do's!
Want more Notion templates and updates? Join our mailing list, and check out our several other Notion template round-ups!

Sign up for Notion here! Free for personal use, students, and educators.
Getting Things Done – Minimal Notion GTD Dashboard Template
A minimal, yet comprehensive, Notion GTD template that helps you save time and get more things done! With this Notion GTD dashboard, you're able to easily capture your thoughts, organize your time and projects, and customize your template layout to suit your preferences.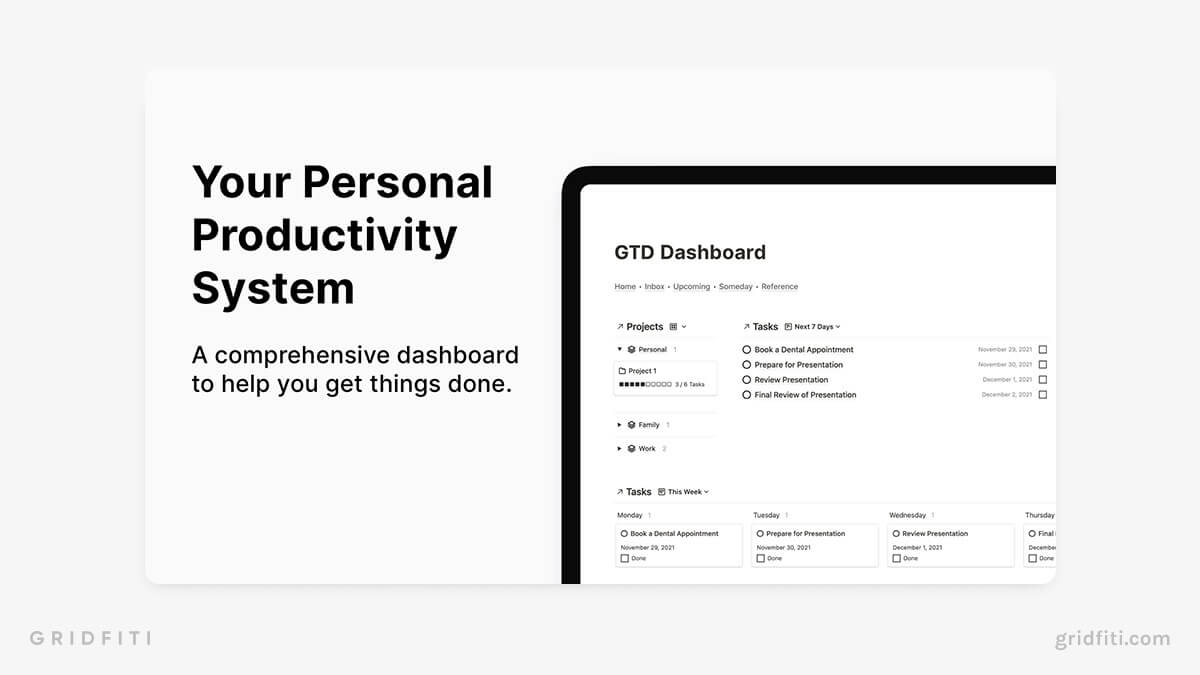 Balance OS – Integrated GTD Template
The advanced life management system that integrates GTD, PARA, and Notion goal-setting templates all in one Notion dashboard! Choose from a minimal or aesthetic template, and review your priorities through the Eisenhower Matrix – all linked from your GTD template!
Related Post: Notion Eisenhower Matrix Templates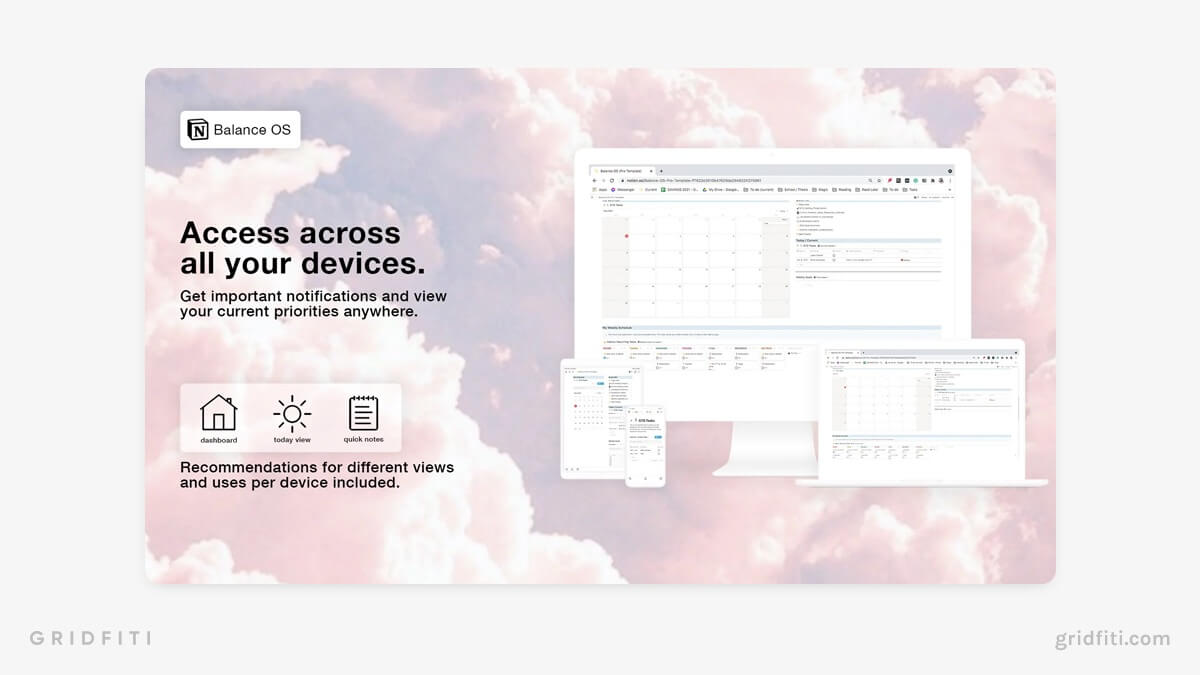 The Focus Hub: Daily GTD Management Notion Template
Having started with the GTD system, Ev eventually created this advanced Focus Hub template which encompasses a more evolved productivity system – and includes a Notion workspace designed to get projects done and move forward!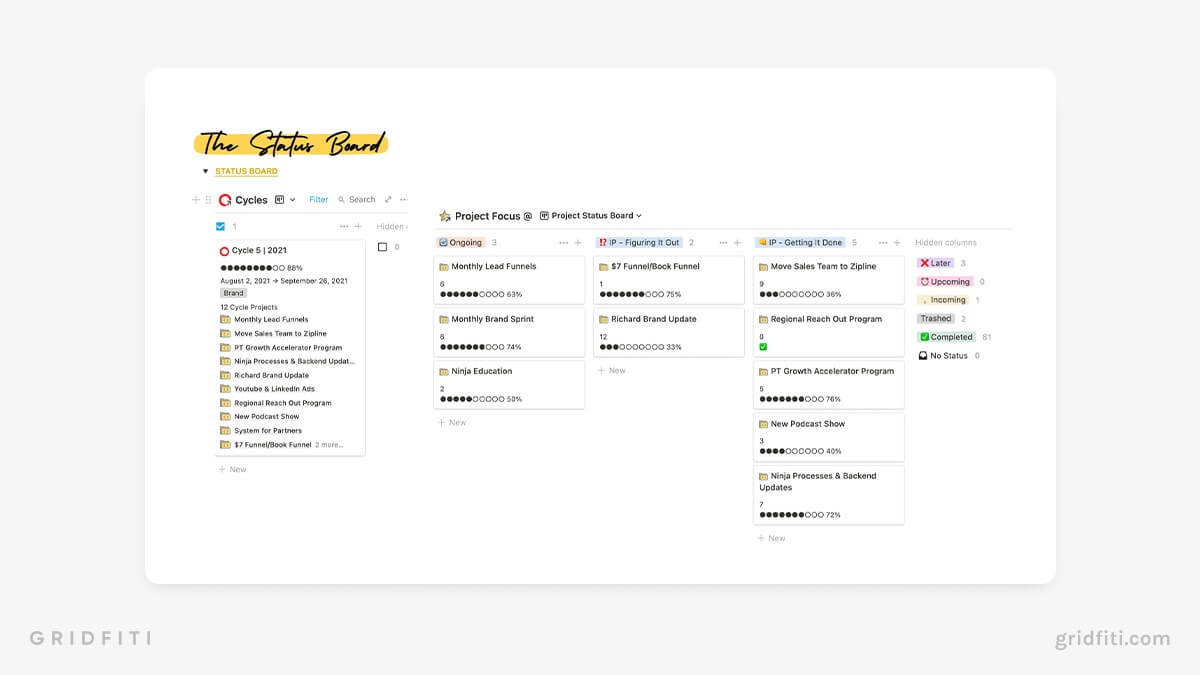 Ultimate GTD Notion Template
If you're looking to accomplish a goal, but you're struggling to figure out how, the Ultimate GTD Notion command center template will help track your project progress and keep you on track – it includes an all-in-one habit builder Notion template, too!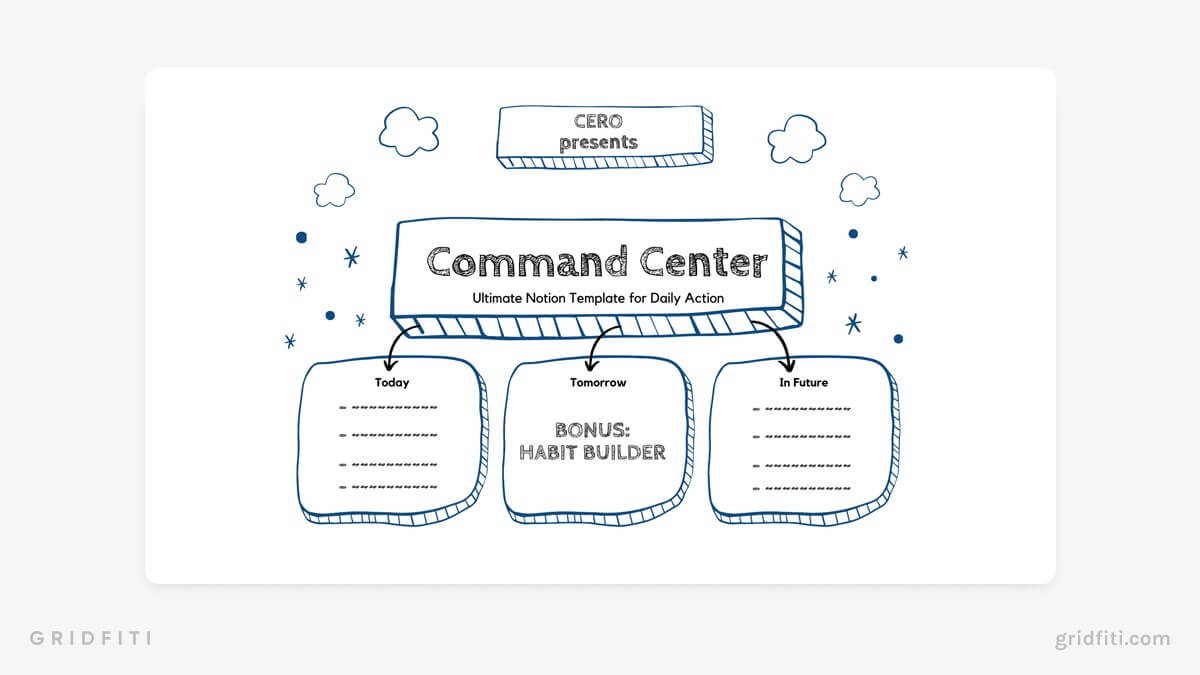 Notion GTD Task Management System Template
A GTD task management system that allows you to organize your tasks, ideas, and projects daily – proven to be more effective than a traditional to-do list template!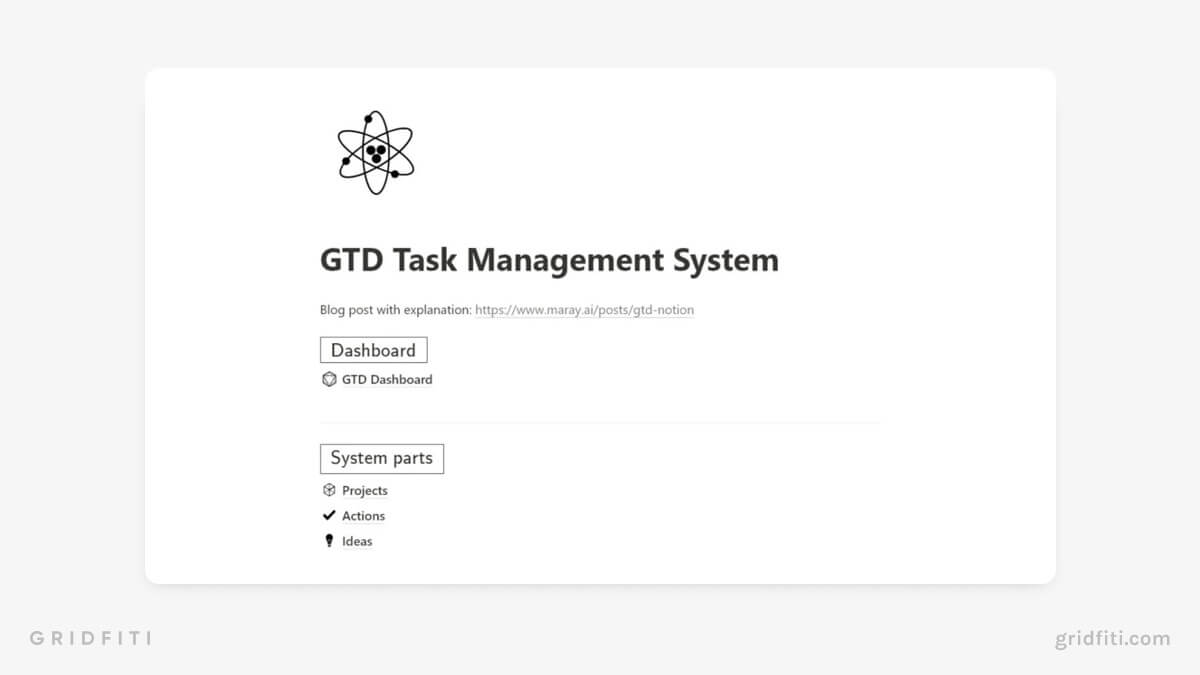 Which Notion GTD templates are you using? Do you have any other recommendations for more "Getting Things Done" Notion templates to use? Let us know in the comments below!
Gridfiti is supported by its audience – when you buy something using the retail links in our posts, we may earn a small commission at no additional cost to you. We only recommend products we would use ourselves and recommend to our friends and family. Read more about our affiliate disclaimer.