In an age of information overload, anything to compartmentalize and organize our thoughts is welcomed. With new ideas born, knowledge accumulated, memories had, and everything in between – a "second brain" is your best friend: a space that allows you to capture, organize, and share your knowledge digitally within Notion!
To help you get started, we've curated the best Notion second brain templates for you to document and streamline your thoughts in a reliable, always-accessible database.
Looking for knowledge templates? We've published a blog post highlighting the best Notion knowledge management templates!
Want more Notion templates and updates? Join our mailing list, and check out our several other Notion template round-ups!

Sign up for Notion here! Free for personal use, students, and educators.
A Complete Notion Life OS – Second Brain Template
Add value to your work and life and get more done with the Second Brain Life Operating System – built entirely using Notion! Use this complete dashboard to visualize your goals, collect inspo and knowledge, make your tasks actionable, and maintain your system.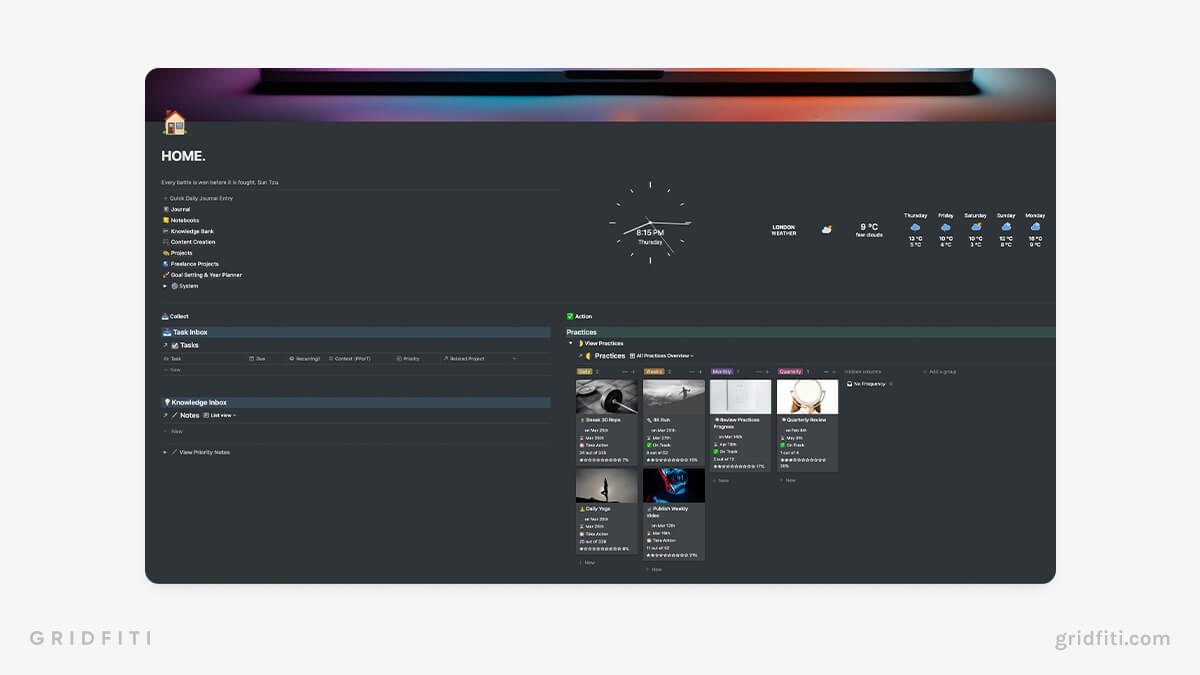 Second Brain 2.0 – Brain Dump Template
Programmed to create and categorize your projects, and add resources to help develop them – this template is divided into five categories following the PARA system (Projects, Areas of Responsibility, Resources, and Archives). A perfect way to store, capture, and organize your ideas for later use!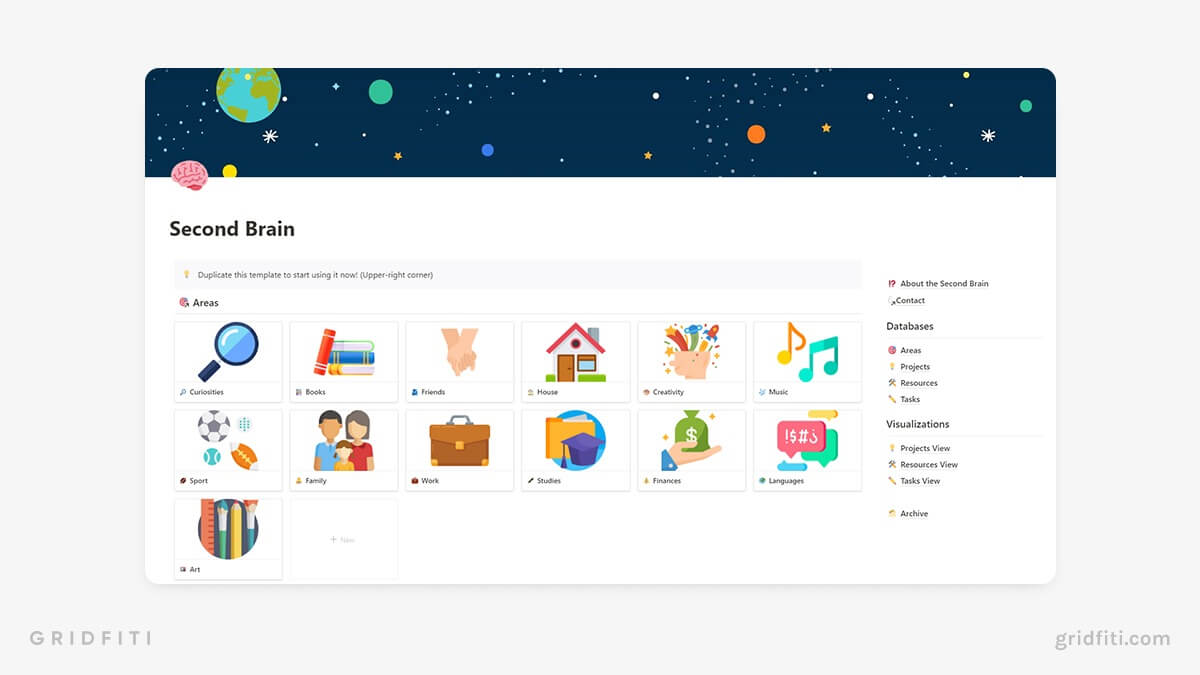 Minimal Notion Second Brain by Easlo
A digital system to capture and organize everything – built for entrepreneurs, creatives, and students! With this template, you'll have access to an in-depth second brain workspace and a Pocket Brain template (optimized for mobile/tablet) so you can stay organized whether you're at home or on the go.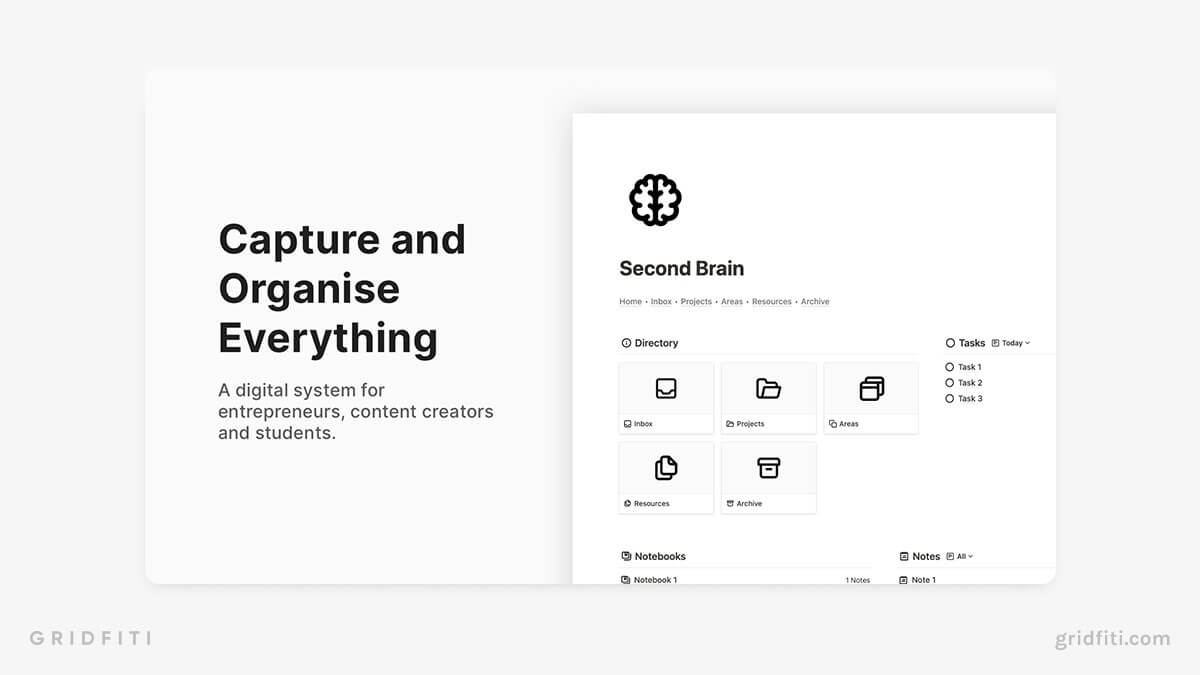 Notion As Your Second Brain
A second brain template that makes it easy for you to retrieve info from previously encountered topics. Add information in easily, classify the resource – and have everything organized and easily accessible for the future!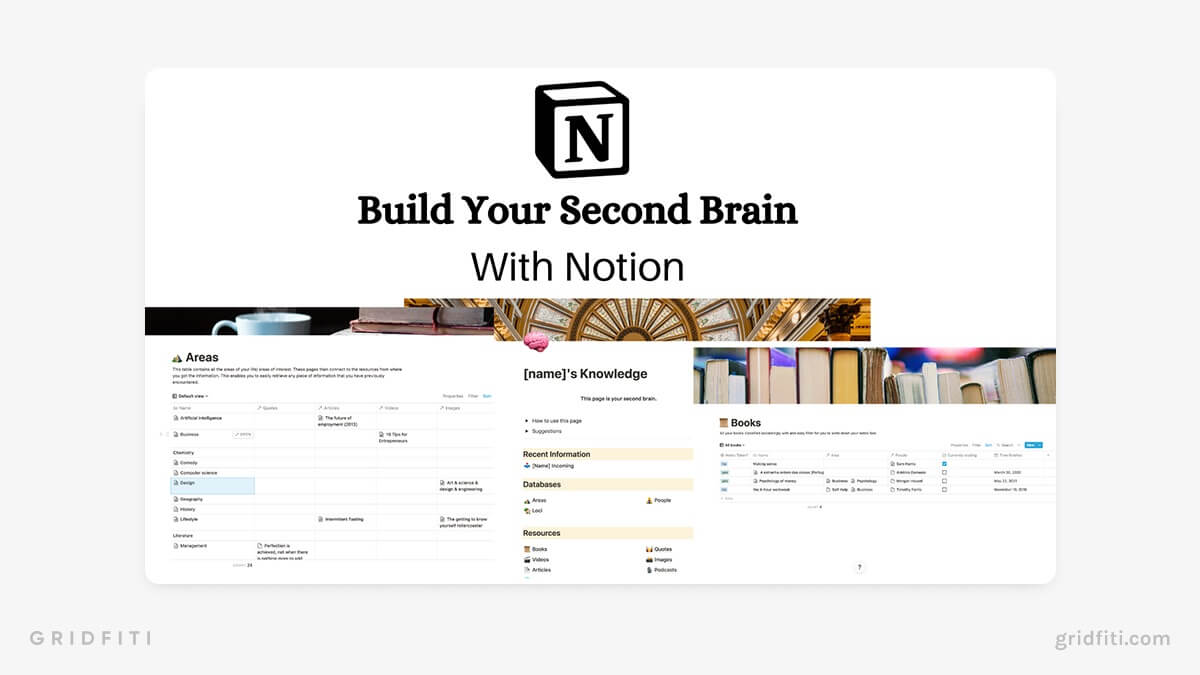 Second Brain in Notion (Alternative to PARA)
This second brain template consists of three main areas that include the knowledge database, projects, and tasks (Notion GTD template). Fully designed to help you learn, discover, and easily access information!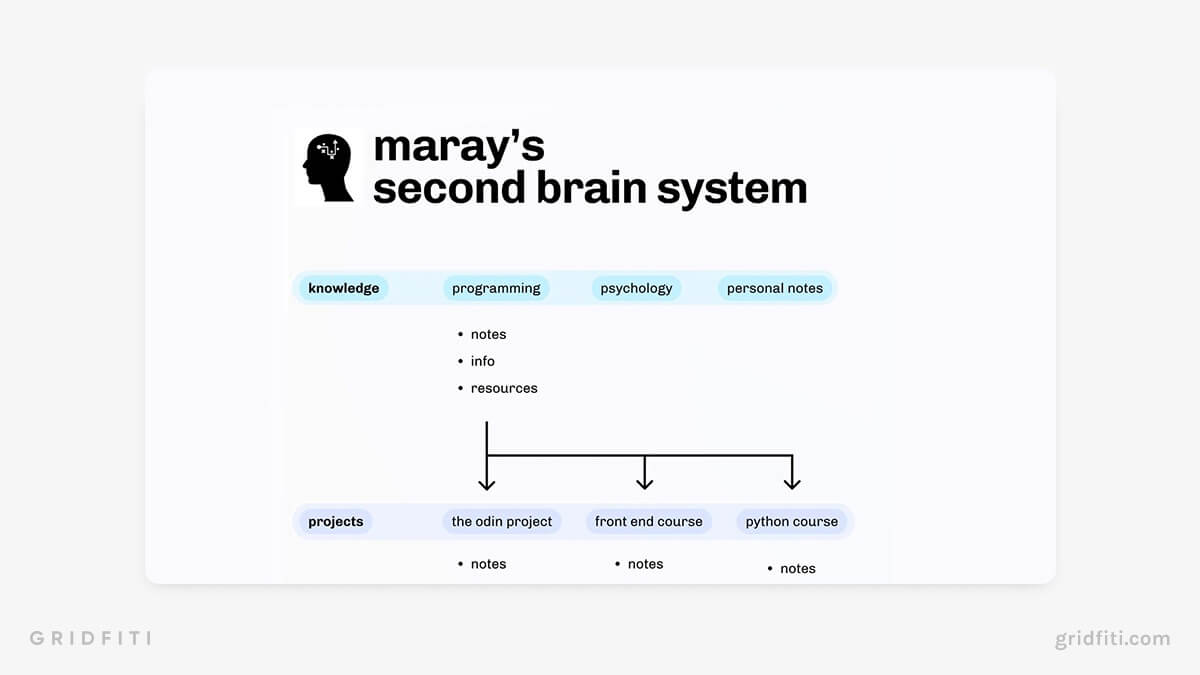 Obsidian Life OS – Second Brain Notion Dashboard
The Obsidian Life OS is designed to help you apply the best proven systems so you can focus on what truly adds value to your life. The Obsidian workflow Notion system is divided into five key areas: plan, work, review, track, and extra – organized to function as the perfect second brain for your busy life!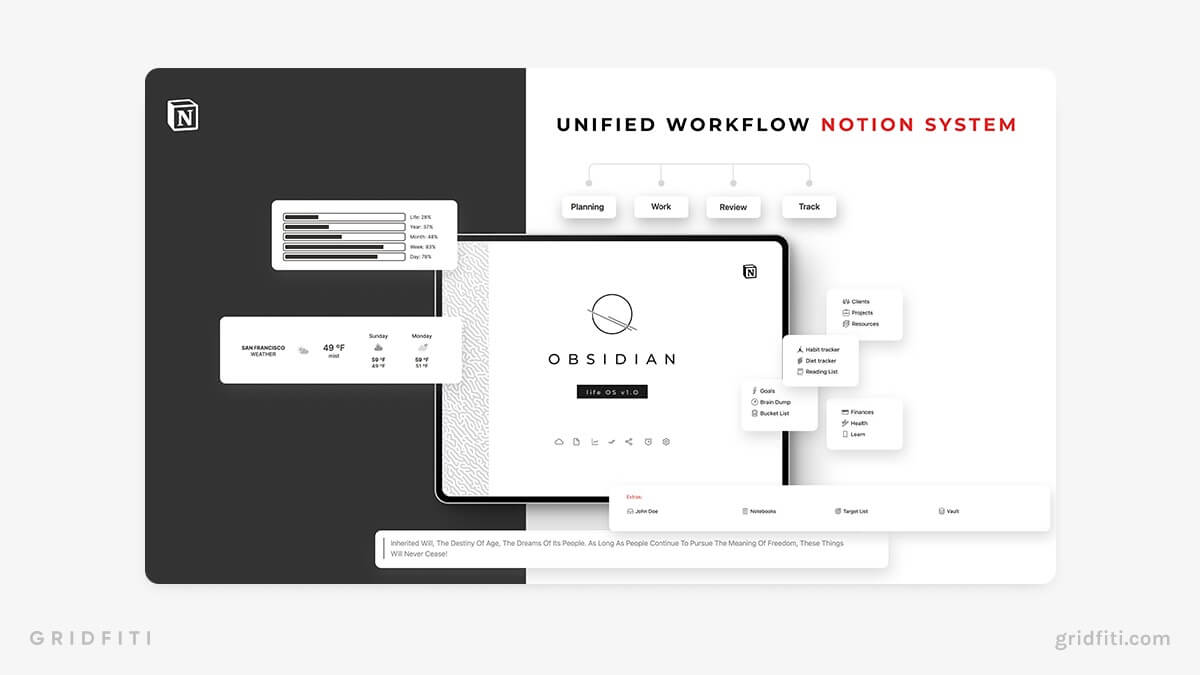 Which Notion second brain template are you using? Do you have any other recommendations for Notion brain dump templates to use? Let us know in the comments below!
Gridfiti is supported by its audience – when you buy something using the retail links in our posts, we may earn a small commission at no additional cost to you. We only recommend products we would use ourselves and recommend to our friends and family. Read more about our affiliate disclaimer.