Ever wish you were mentally elsewhere? Or could travel anywhere with the tap of a button? You've come to the right place.
Whether you're looking for some study ambience, or just want to create a relaxing vibe, we've curated the best virtual spaces of all kinds to run off your computer – or even incorporate in your aesthetic iPad setup.
From "study with me" websites, fake window videos to virtual cafes, dive in and mentally transport yourself anywhere you want to be with these virtual spaces and aesthetic study websites.
Want more study updates and motivation? Join our mailing list!
Don't miss our round-ups on the best study with me videos and Discord servers and aesthetic desk decor and accessories, too!
Flocus.io – Minimalist Focus Timer Website
With Flocus.io, get in your flow state and stay focused up with a slick timer in an ambient workspace. Pick from highly curated minimalist themes to keep your focus sessions productive, all while adding style to your setup. Spend less time searching for beautiful backgrounds and timers, and more time getting things done. Make sure to bookmark the page to never miss an update! Bonus: you can even embed it as a Notion widget (more on that below).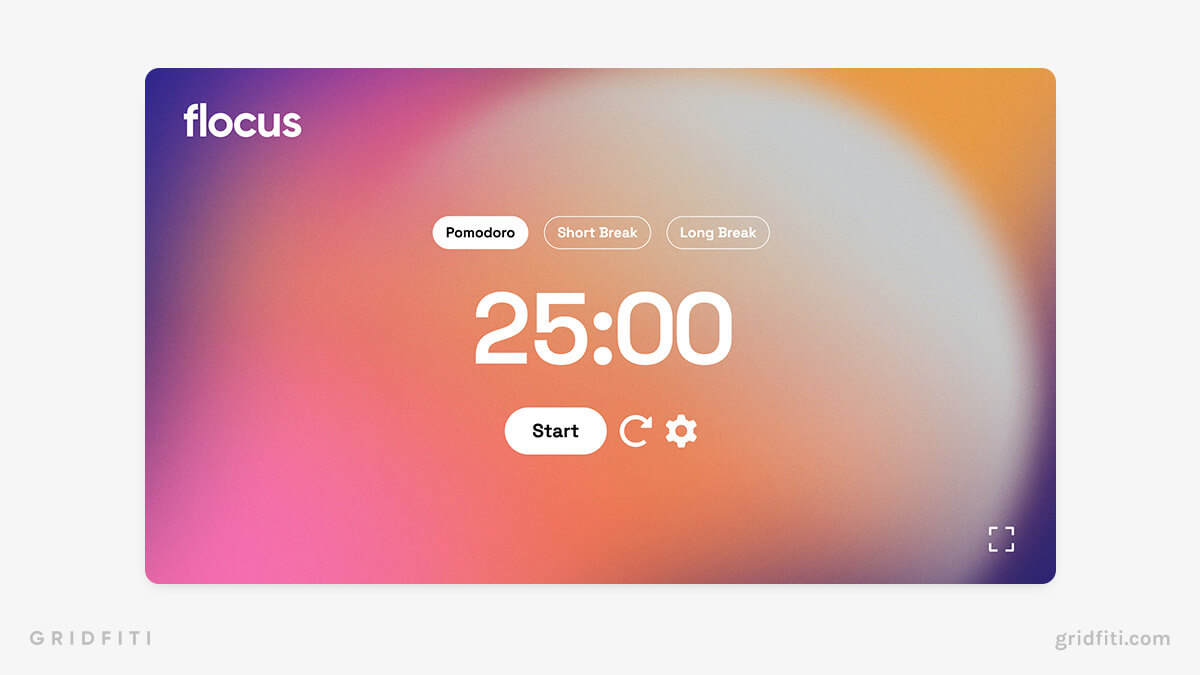 StudyWithMe.io – Study With Me Website
Spark your motivation, productivity, and focus with StudyWithMe.io, a virtual study space! Complete with aesthetic background visuals, a Pomodoro timer to keep your study sessions focused, and built-in Spotify playlists, StudyWithMe.io will be by your side for every review and cram session – and is also embeddable with Notion!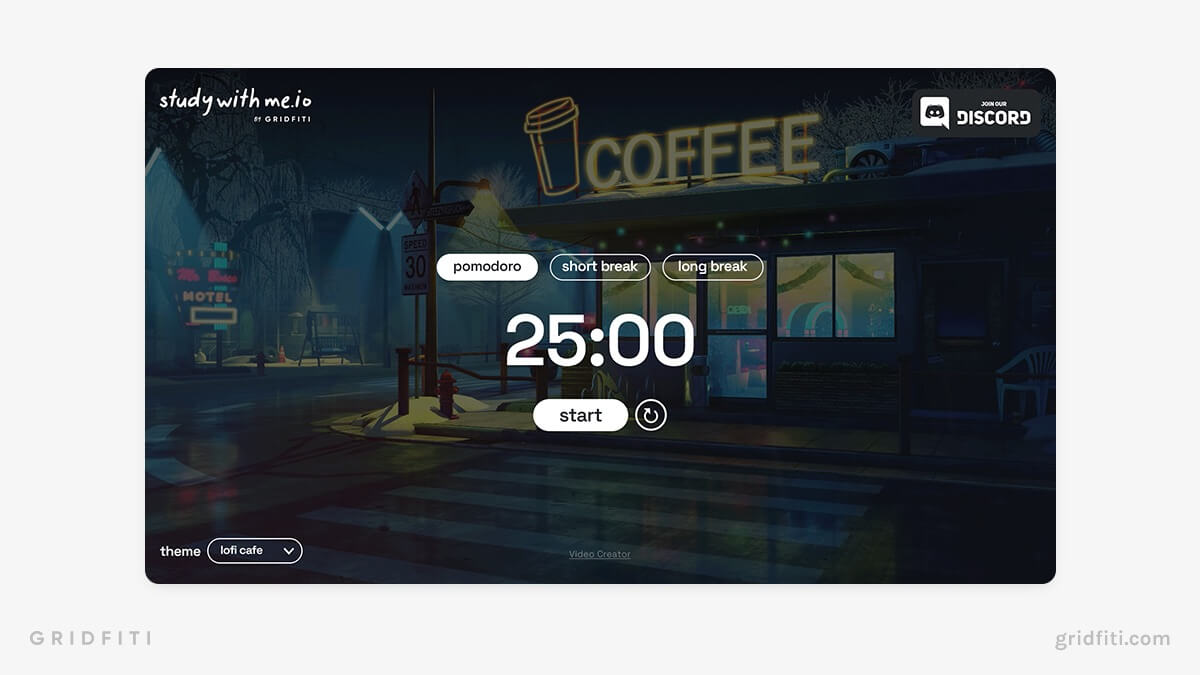 LifeAt – General Virtual Space
From Naruto and Studio Ghibli scenery, to background celebrity hangouts with BTS, Olivia Rodrigo and more, with 12 categories, LifeAt lets you shuffle your virtual space to your liking to create just the right vibe for any occasion.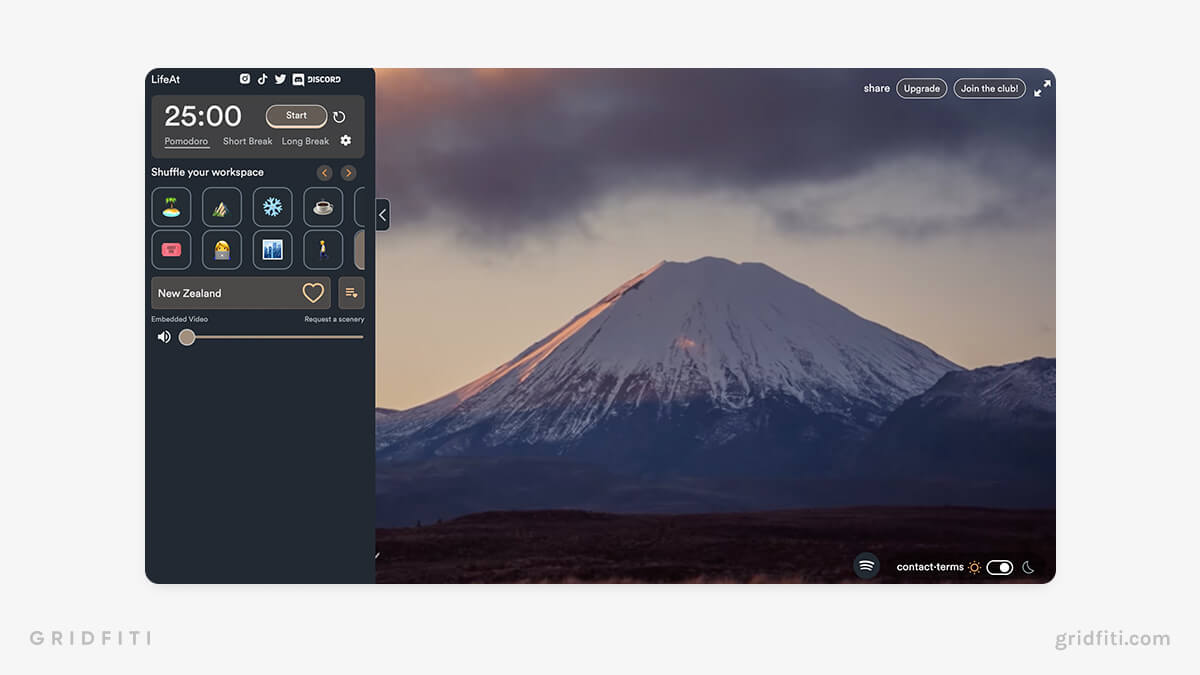 Notion – All-in-One Productivity Website & App
Notion is a free all-in-one productivity platform – operating both as a website and app to run on your computer, tablet, or phone! Take notes, plan your semesters, study for your exams, track your assignments, and do so much more, all in one workspace.
The bonus? You can even personalize your workspace to fit your theme and embed timer widgets. There are several aesthetic, student, and free Notion templates to help you get started.
Get started with Notion for free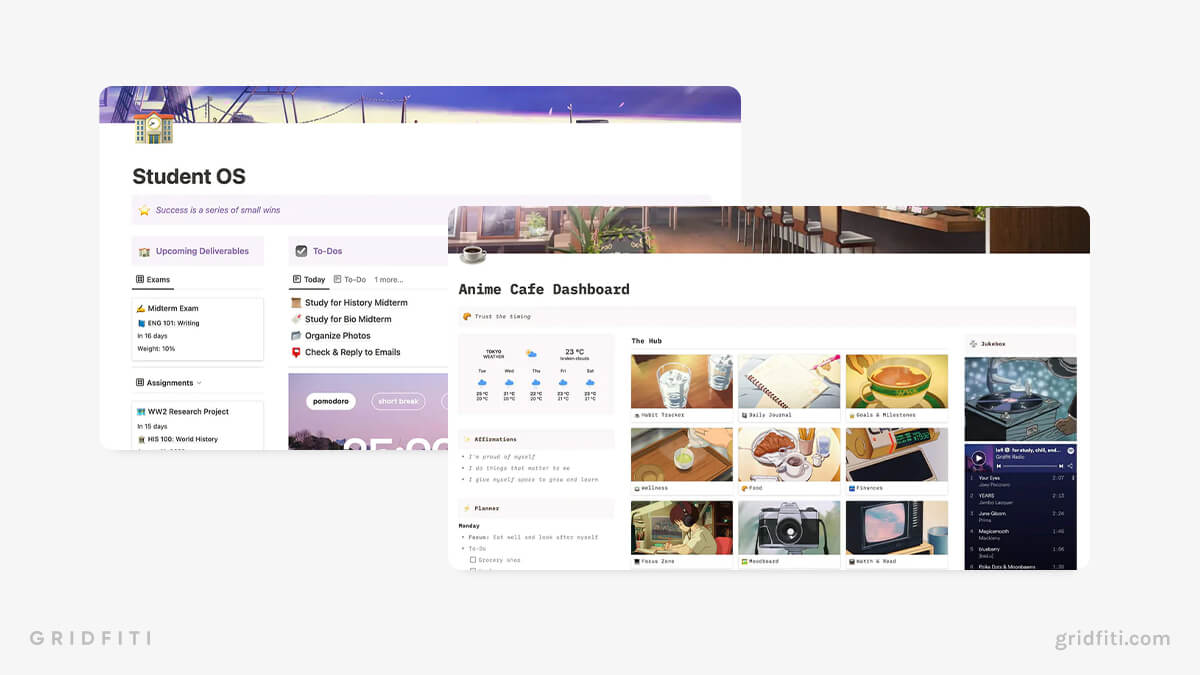 I Miss My Cafe – Cafe Ambience Website
Nothing beats that coffee shop atmosphere. Something about it just sets the vibes right and boosts your productivity to the next level – from the music, the smell of coffee brewing, to the hustle and bustle. If you can't make it out to your local cafe, you can now access one straight from your browser.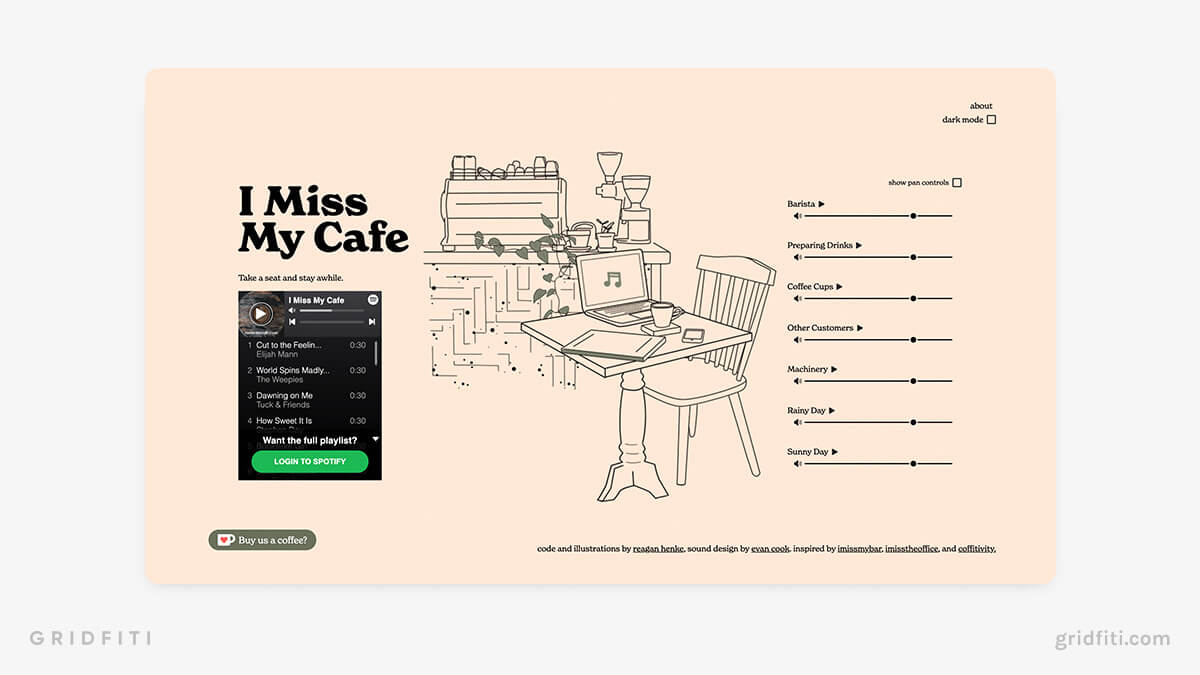 Drive & Listen – Driving Footage & Radio Website
What is it about driving that's so therapeutic? Whether you want to take a break from your work session, or just have some relaxing footage running in the background, Drive & Listen lets you pick from dozens of major cities around the world and virtually drive around. The best part? It also lets you shuffle through local radio stations for the true immersive experience. Buckle in and virtually travel the world by car with Drive & Listen.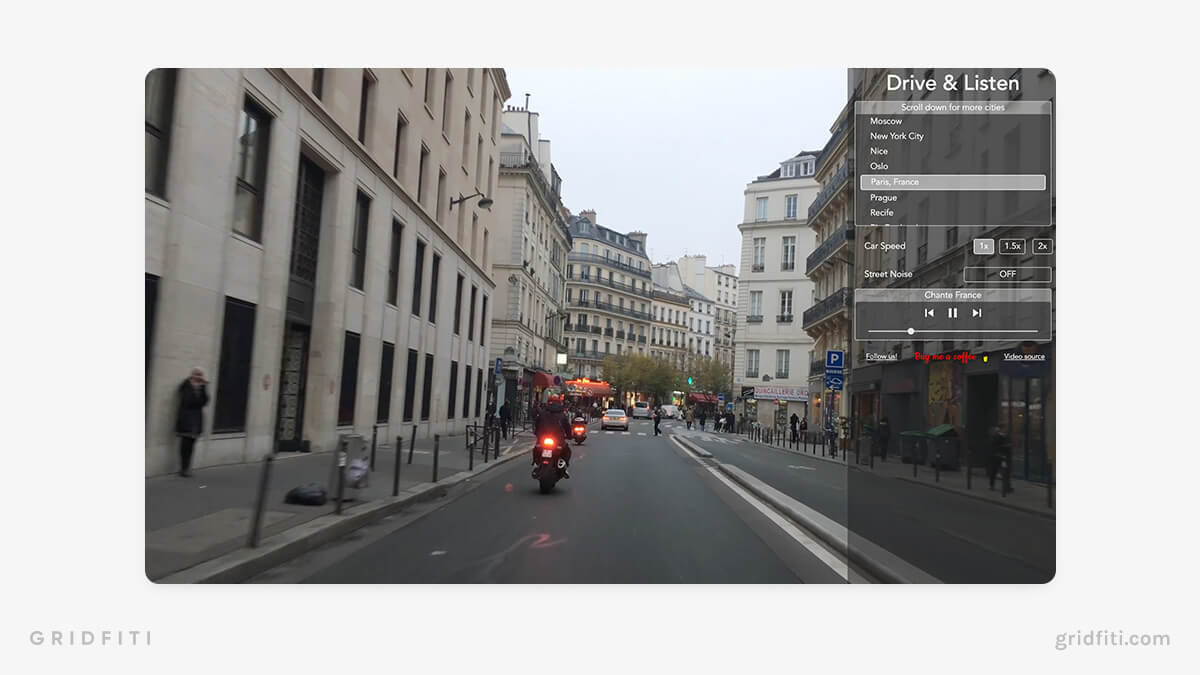 I Miss My Bar – Bar Ambience Website
Enjoy the bar without the overpriced drinks and obscenely loud music. I Miss My Bar lets you create your own custom environment, with weekly playlists and sliders for bartender noise, street noise, rain noise, and more!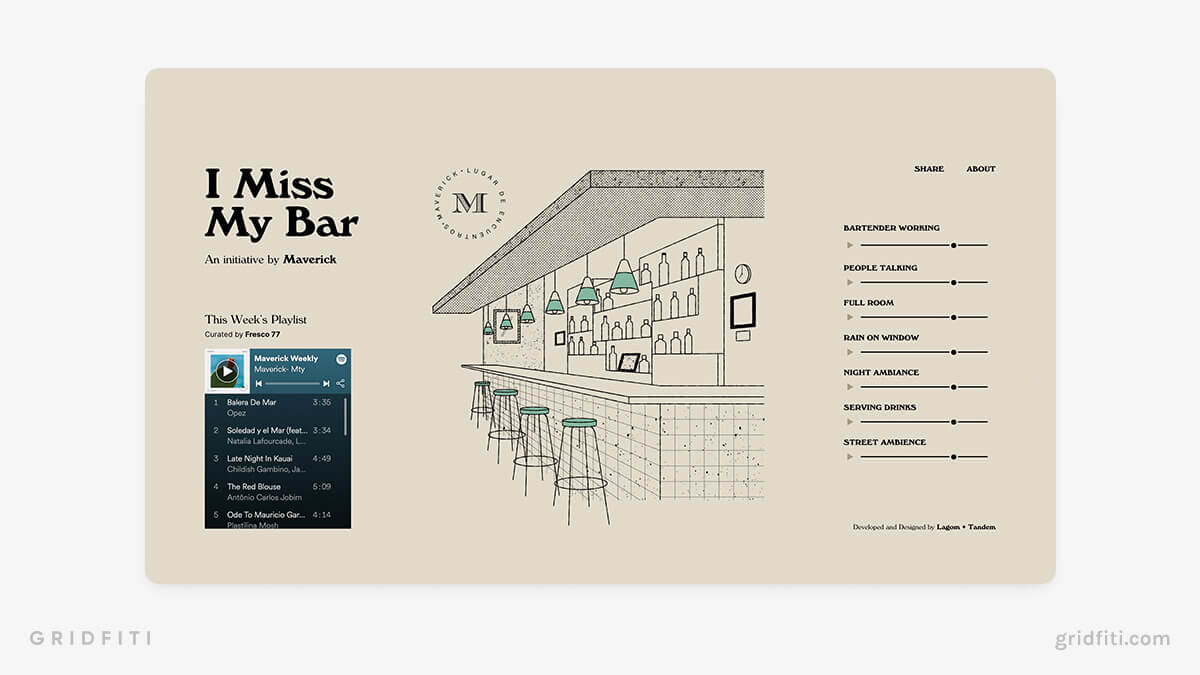 I Miss My Library – Library Ambience Website
Miss your library too? Host your own library with your own rules. Pick from weather noises, to even ambient sounds like a fireplace and keyboard typing to create the vibe just right for you.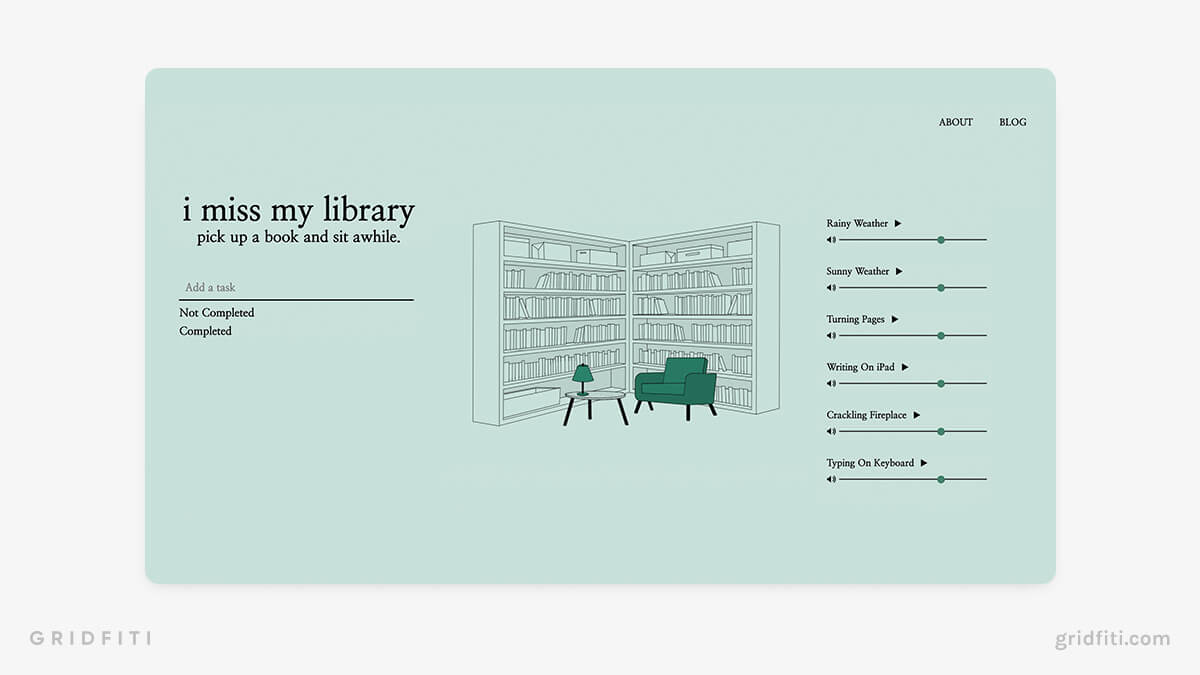 Lofi Cafe – Anime Loops & Lofi Hip-Hop Radio
Bring the cafe atmosphere right to your bedroom or desk setup with Lofi Cafe. Plug in to some beats that you can relax and study to with the ongoing lofi hip-hop radio playing. Easily change the visual loops with the press of a button and transform your page to fit your aesthetic – anime, vaporwave, 8-bit, and more!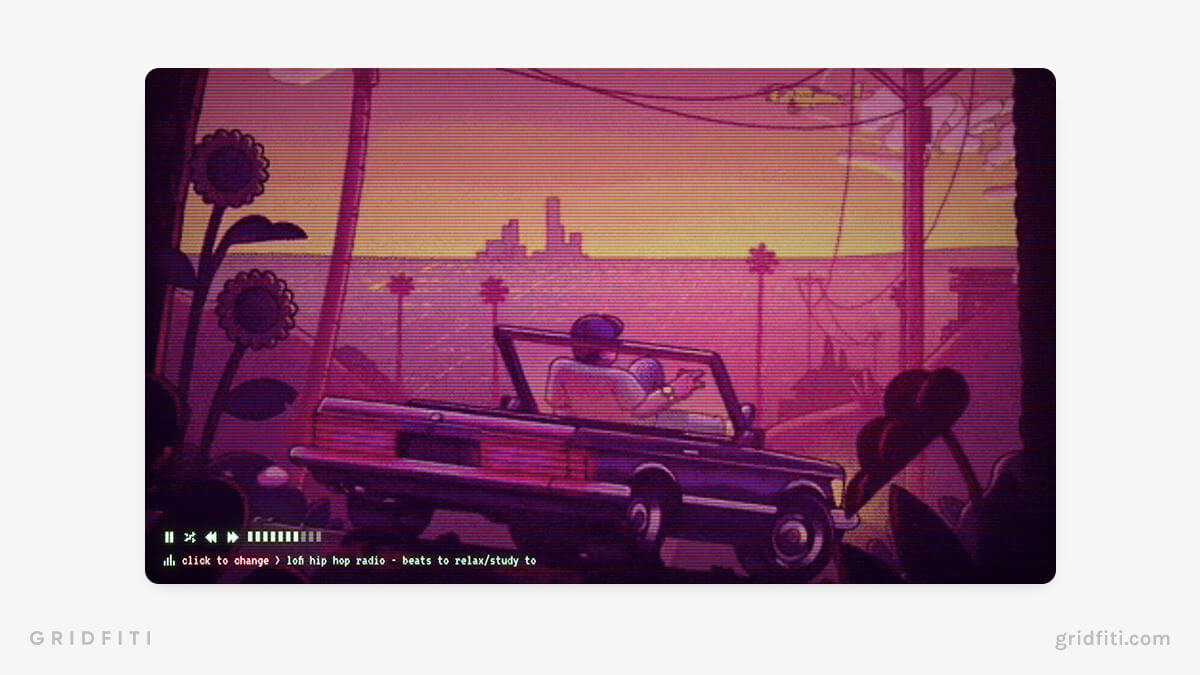 Virtual Cottage – Cottage Virtual Space
Fulfill all your cottagecore fantasies right from the comfort of your own home with Virtual Cottage! While not a website, this honorable mention is a free desktop app for Mac and PC that'll serve as the perfect background companion while you're working away at your to-do list. With a built-in pomodoro timer, ambient sound and music toggles, and realtime dynamic lighting depending on the time of day, Virtual Cottage has it all.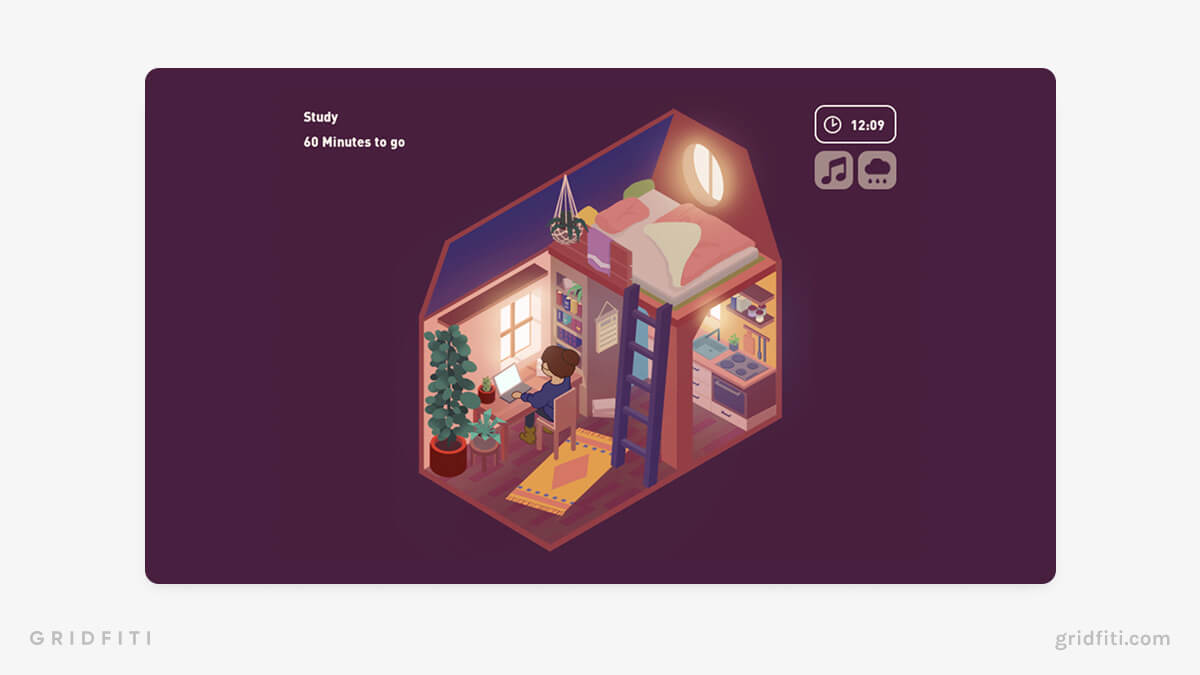 Noisli – Relaxing Background Noise
Increase your focus and boost productivity with Noisli background audio features. Use the app to relax and work with the ability to control background noises and reduce distraction with ambient sounds and playlists.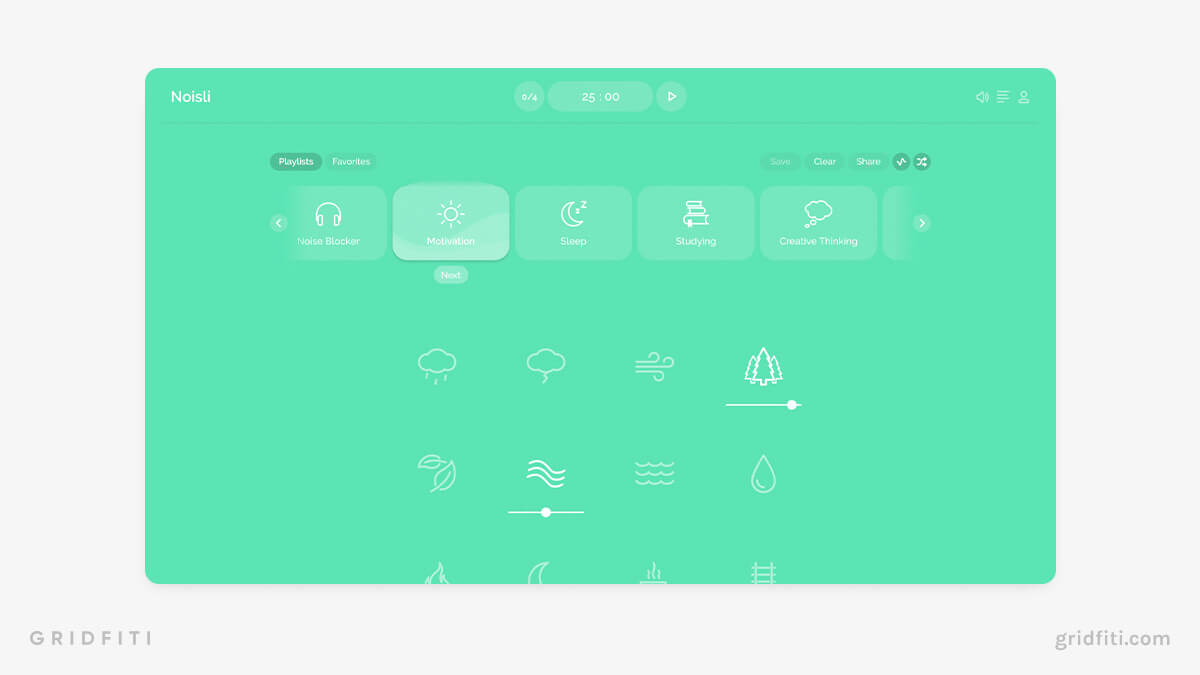 Rainyscope – Seasonal Virtual Space
What season are you most productive in? Whether it's summer, winter, spring, or fall – you can control the forecast of your study environment with the click of a button.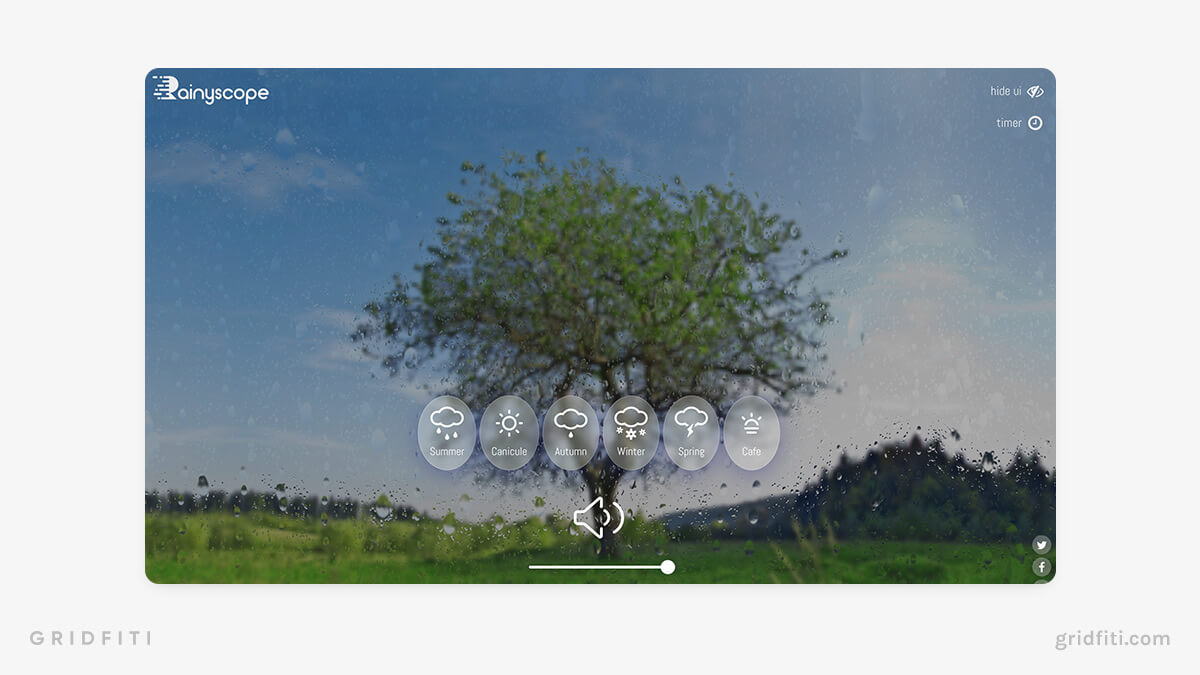 Are we missing any aesthetic study websites? Do you have any other virtual spaces to recommend? Let us know in the comments down below!
Gridfiti is supported by its audience – when you buy something using the retail links in our posts, we may earn a small commission at no additional cost to you. We only recommend products we would use ourselves and recommend to our friends and family. Read more about our affiliate disclaimer.