Deep work is only doable for a short time, so taking breaks is key to a productive workflow. A practical method for staying focused is using the right timer, especially the Pomodoro technique, which splits work into short, intensive sessions followed by quick breaks to reset.
Whether you're new to Pomodoro or looking to add some style to your deep work sessions, you'll find dozens of aesthetic study timers, extensions, and videos where you can track your focus sessions. Let's dive in!
Want more student productivity tips? Join our newsletter!
Table of Contents
Aesthetic Study Timers Online
Check out these top aesthetic study timers below to beautify your next study session! Looking for more online timer tools? Don't miss our other round-ups:
Flocus — Aesthetic Study Timer & All-in-One Focus Dashboard
Flow between productivity and tranquility with Flocus! Get in the zone on your Home dashboard with a dynamic greeting, pick your favorite theme and focus playlist, then jump into your custom Pomodoro timer in Focus Mode.
Once you need a break, transport yourself to one of over 10 serene Flocus worlds in Ambient Mode.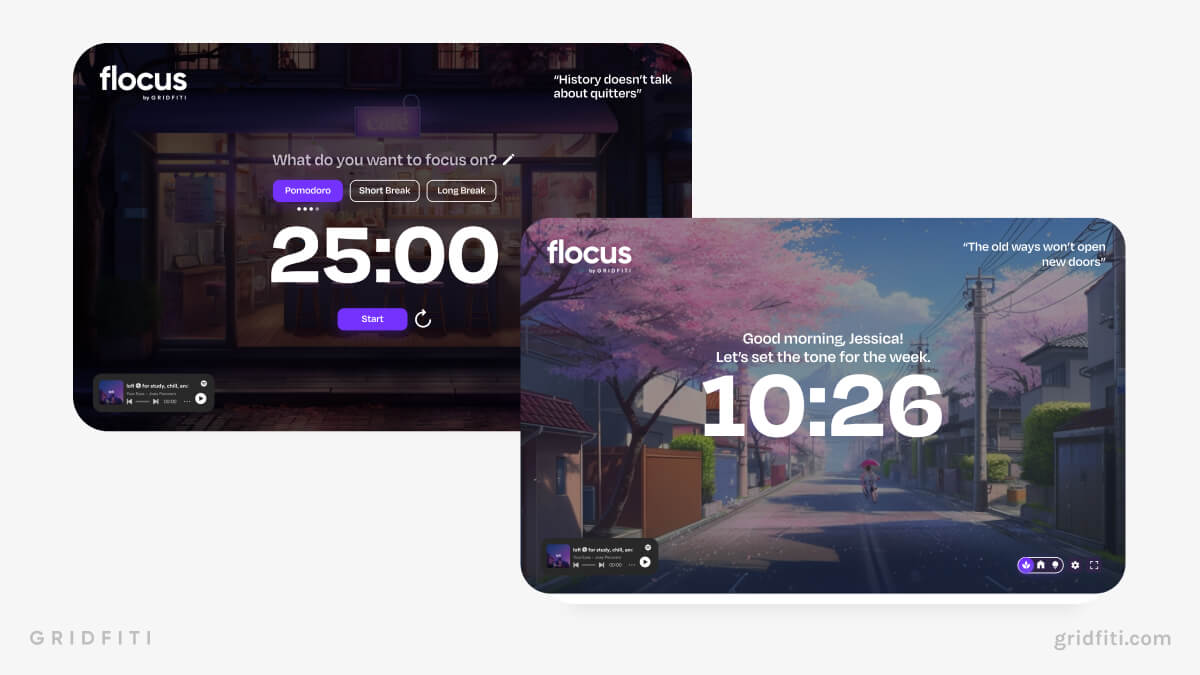 StudyWithMe.io
Find an aesthetic to match your workflow with StudyWithMe! Select one of several themes, including Cozy Fireplace, Tokyo Sakura, and Seoul Sunrise. Tune into the built-in Flocus Radio lo-fi playlist to stay relaxed yet focused during stressful study sessions.
Adjust your Pomodoro intervals and breaks by the minute, and set up Pomodoro sequences to track your completed cycles. Make a free account to sync your settings across all your devices.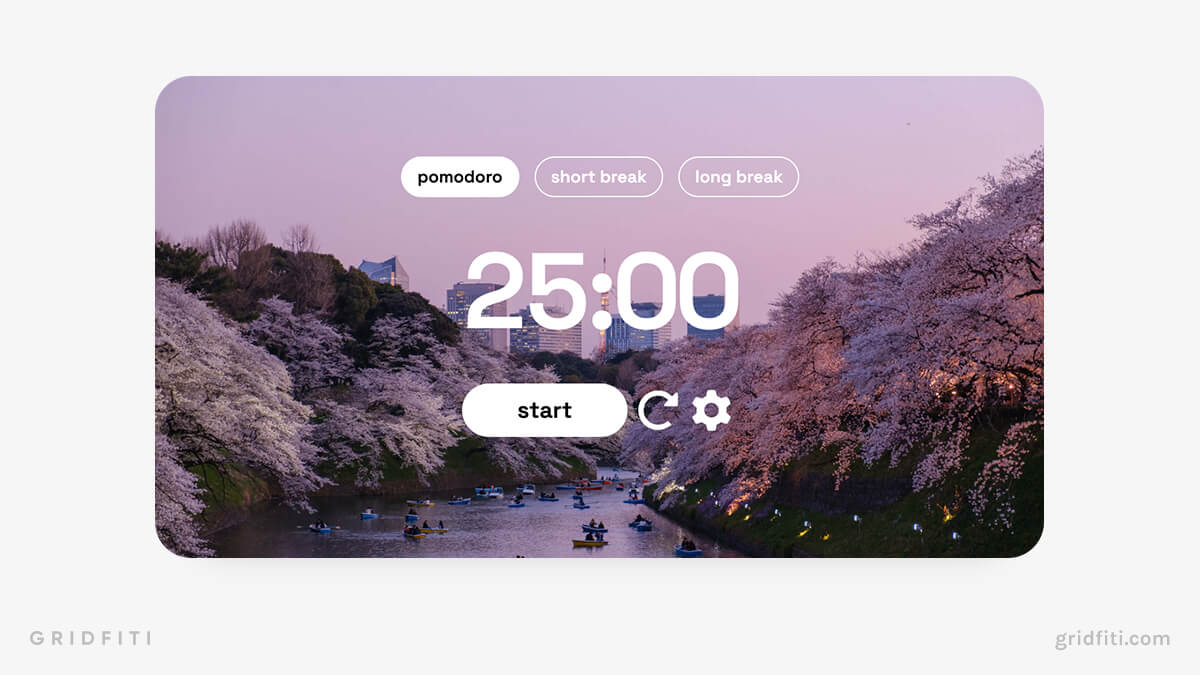 Pomodor App
Stay in the zone and monitor your progress with the Pomodor App. This study timer's slick, simple design makes setting up your next study session a breeze. Modify your break and work timers by the minute with sliders, and select the number of Pomodoro sequences you want to complete during your work session.
Switch up your alerts with eight alarm chimes, and get browser notifications when an interval finishes. Sign in to the Pomodor App to get weekly workflow stats.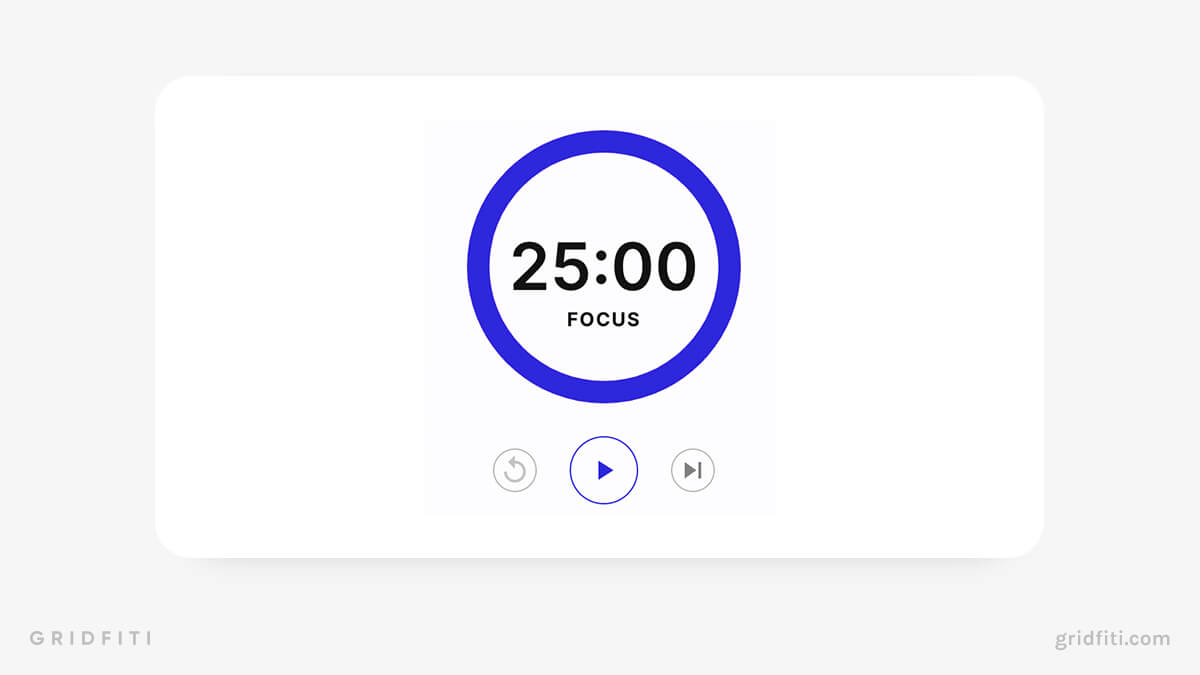 Tomato Timers
"Ketchup" on your to-do list with kawaii Tomato Timers! Customize your breaks and Pomodoro intervals with an adorable busy tomato to keep you company. One of the best features of Tomato Timers is the built-in to-do list, which lets you cross off your tasks and monitor your Pomodoros all in one place.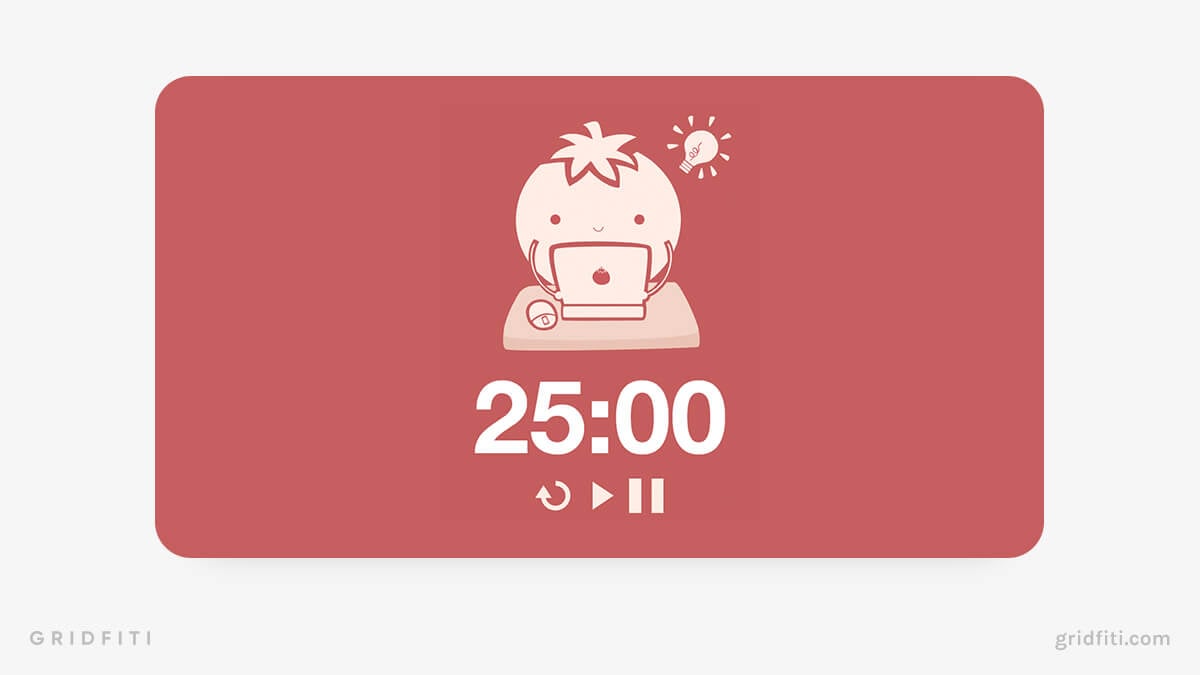 Animedoro Timer
Fill your breaks with your favorite anime episodes using the Animedoro Timer by Gridfiti. Motivate yourself for your next break by picking one of eight anime-inspired themes. Animedoro Timer's anime chill music Spotify playlist is the perfect soundtrack for this study method. Set custom timers and toggle browser notifications when your timer finishes.
Never heard of the Animedoro? Check out our Guide to the Anime Pomodoro Technique!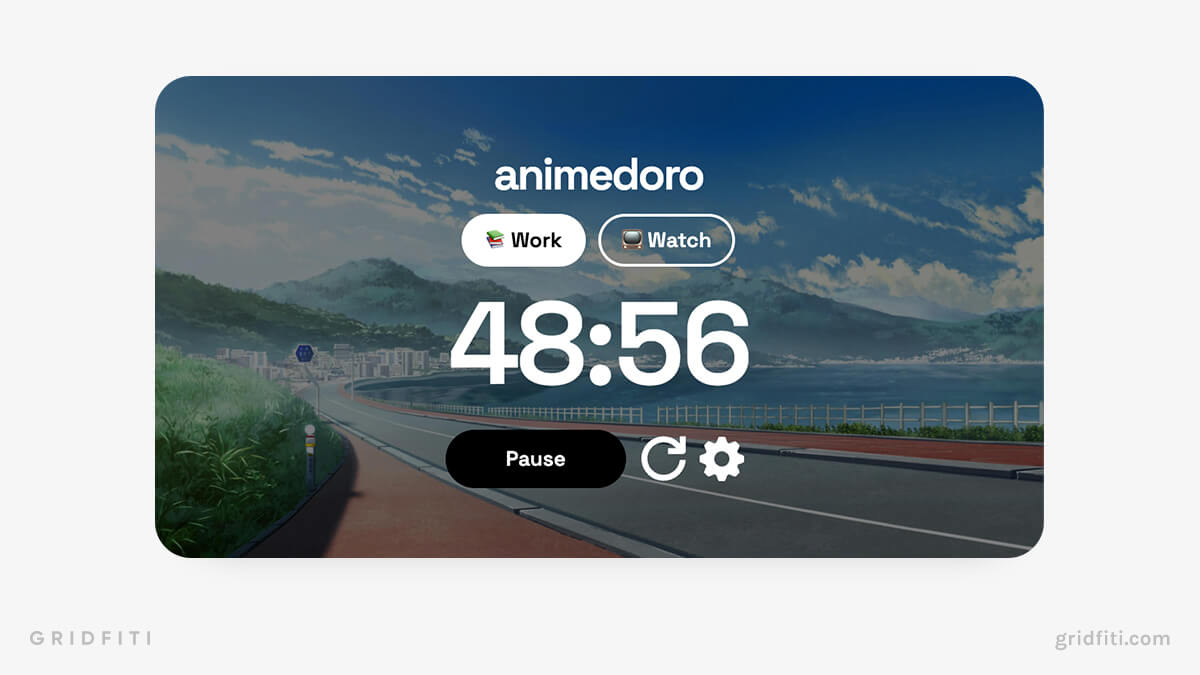 Pomodoro Kitty
Crazy about cats? Pomodoro Kitty lets you track your Pomodoro sessions blinking feline for company! Select one of over 20 kitty color combinations and over 30 background colors. Manually adjust your timer and receive browser notifications. Gain insights into your workflow with lifetime stats.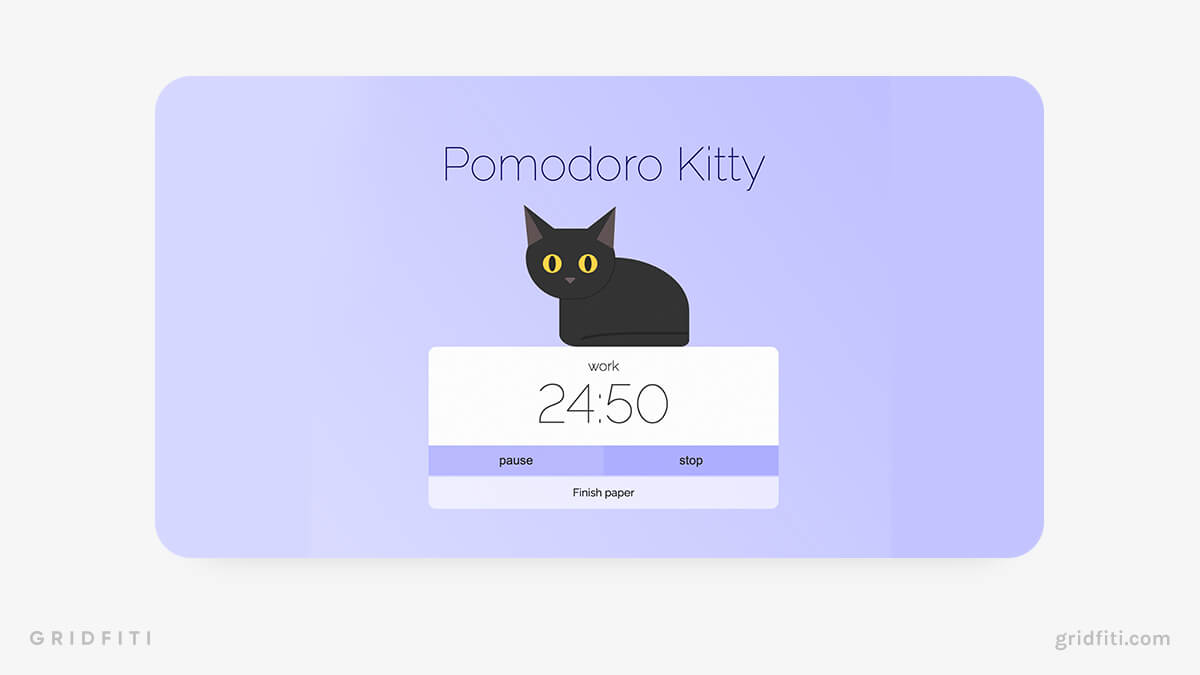 Pomotodo
Pomotodo is a streamlined study timer that combines Pomodoro sessions, to-do lists, and stats on one clear screen. Sign up for a free account and start adding tasks to your list.
Pin tasks to automatically add them to your next Pomodoro interval. View your start and stop times, what you've been working on, and your daily goals. Upgrade to Pro for work reports, reminders, Google Calendar integration, and more. Download the Pomotodo app to sync your account across devices.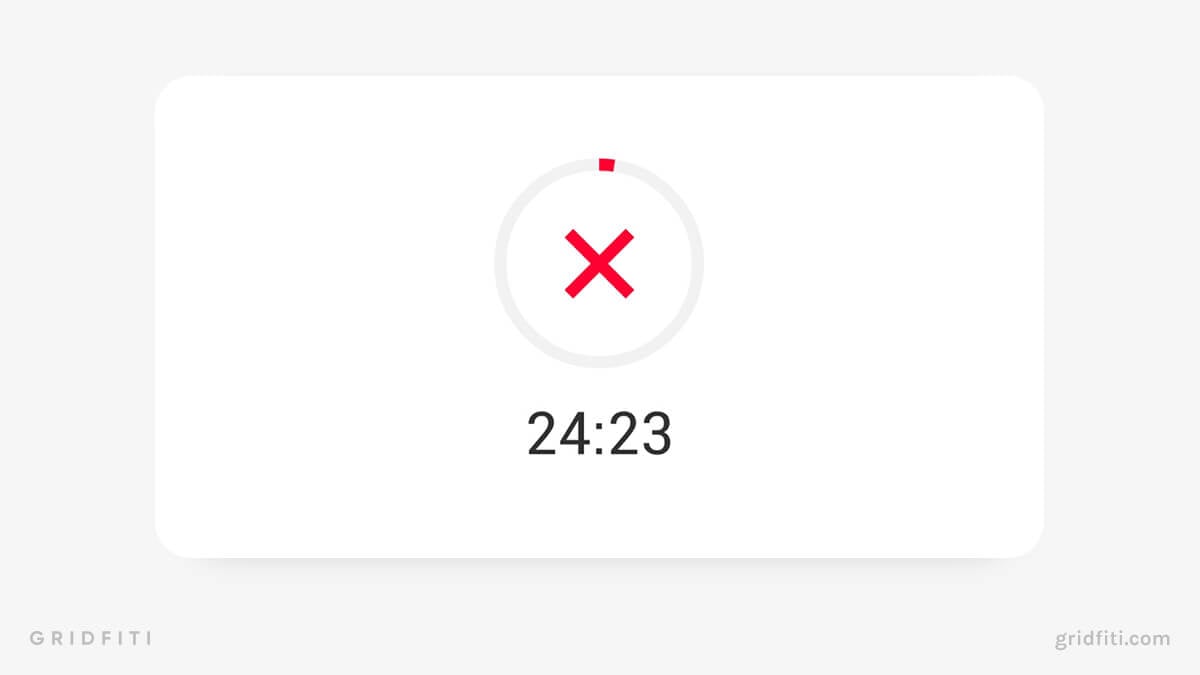 Pomodoro-timer.io
Pomodoro-timer.io is a straightforward study timer with customizable intervals. Listen to five background soundscapes, like Campfire, Forest, and Rain. An integrated to-do list lets you cross off your tasks as you complete Pomodoro intervals. View daily stats to see how you manage your workflow.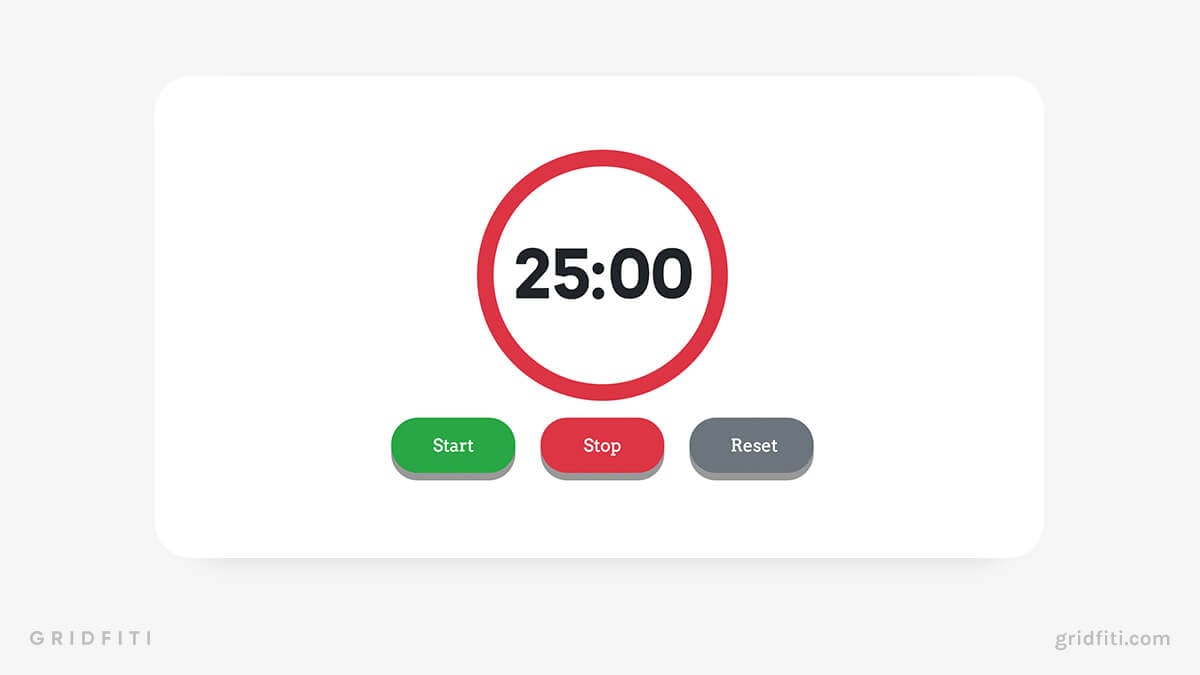 PomoNow
Sign up for a free PomoNow account and keep up with your daily, weekly, and monthly Pomodoro sessions. Keep your study session minimalistic with a plain white background, or cycle through several scenic landscape themes.
Listen to a metronome to stay focused, or de-stress with some classical piano or smooth jazz. Use PomoNow's to-do list to keep up with your upcoming workload.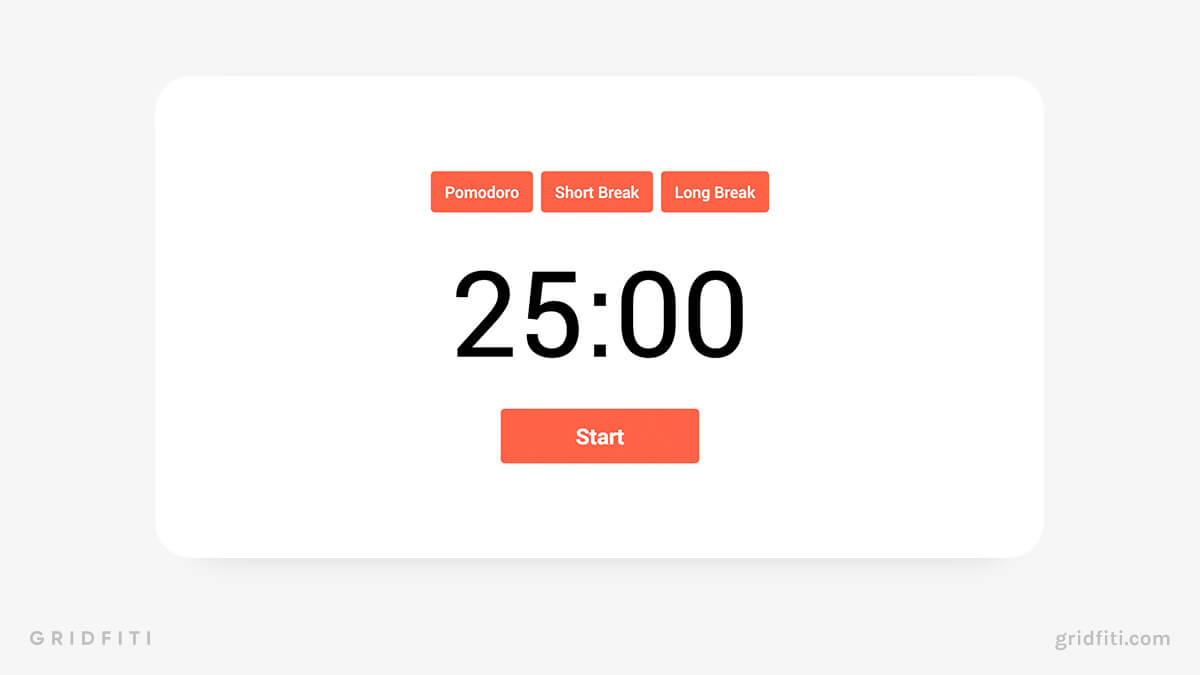 Nesto
Nesto is a nature-themed Pomodoro platform that's packed with useful features. Add tasks to Nesto's to-do list and choose from seven playlists for focus, including Nature Sounds and Classical Music. Swap between several dynamic backgrounds, and manually change your Pomodoro timers.
Sign up for a free account to save your tasks and settings. With Nesto Premium, you can add your own YouTube playlists to the app and listen to them ad-free and uninterrupted.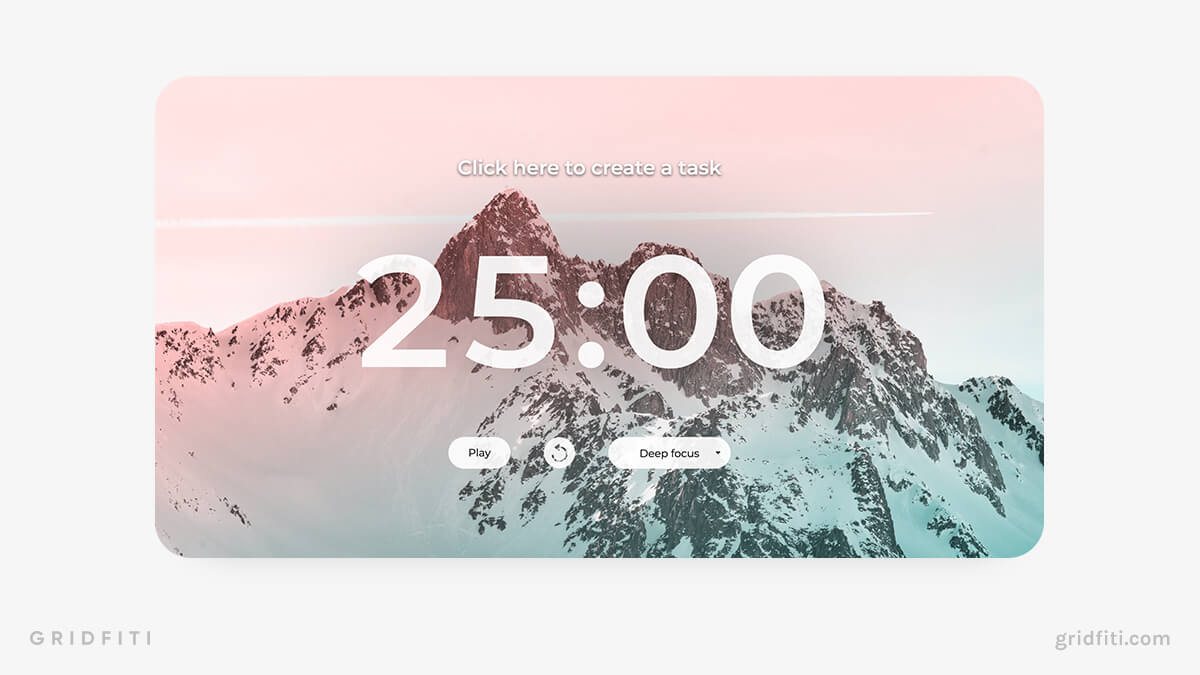 Aesthetic Chrome Pomodoro Timer Extensions
From unique motivational timers to all-in-one focus hubs, we've rounded up the best aesthetic Chrome Pomodoro timer extensions for you to download!
Otto
Gamify your Pomodoro intervals with Otto by your side! Otto is a goofy blue avatar that you keep alive by completing Pomodoros and avoiding blocked sites — fail, and his life bar slowly depletes! Otto works out while you study and takes a much-needed nap during breaks. Featuring an auto-block list, stats, and a point-based reward system, Otto is sure to keep you motivated.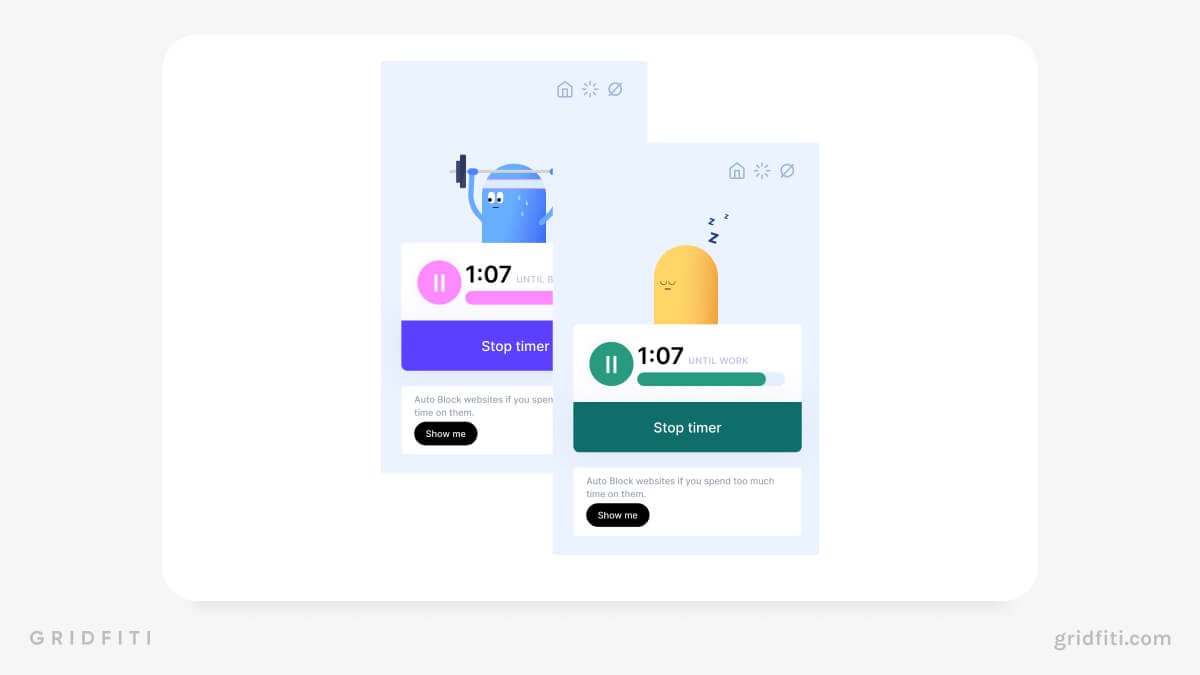 Forest
Download Forest and grow into a productivity powerhouse! When you start a Pomodoro interval with Forest, a virtual tree is planted. Each time you complete a Pomodoro, the tree grows fully. Cancel your timer or access blocked sites, and the tree wilts and dies. View your Pomodoro stats as a forest of all the trees you've planted over time. Collab with friends and grow a virtual forest as a community!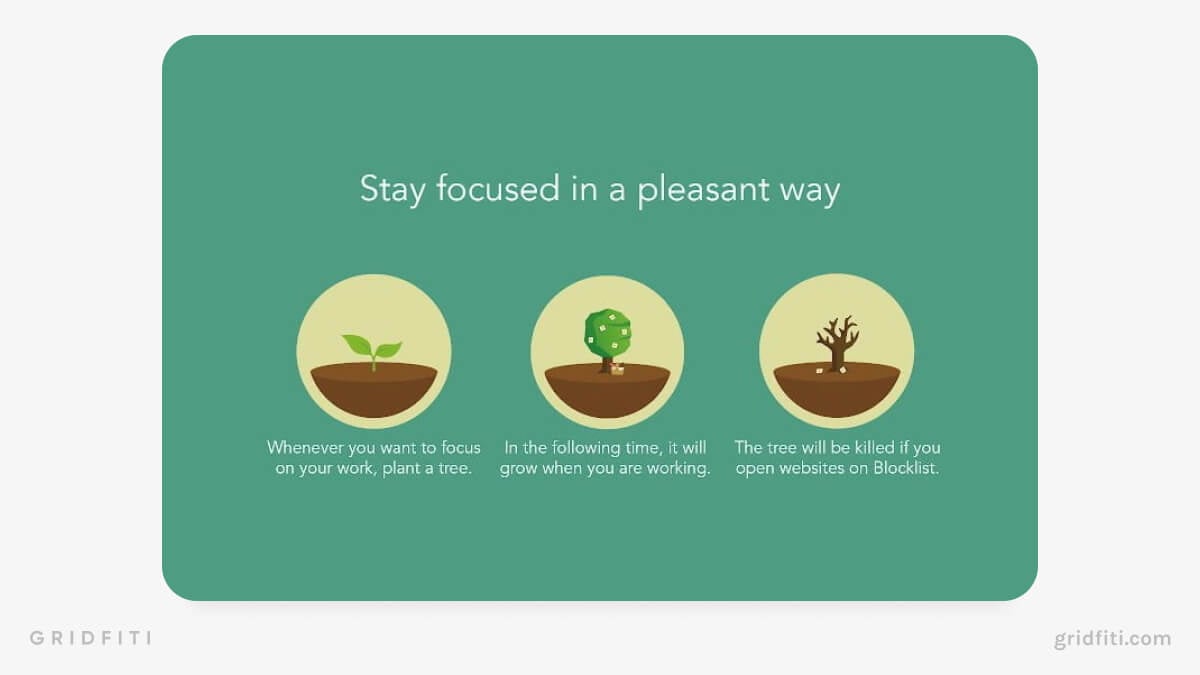 Focus To-Do
Focus To-Do is an all-in-one timer, to-do list, scheduler, and reminder extension. Hone in on your next big project and never miss an important task by combining your to-do list, Pomodoro timer, and reminders. Super simple to navigate and with detailed statistics, Focus To-Do is one of the most robust aesthetic Chrome timer extensions around.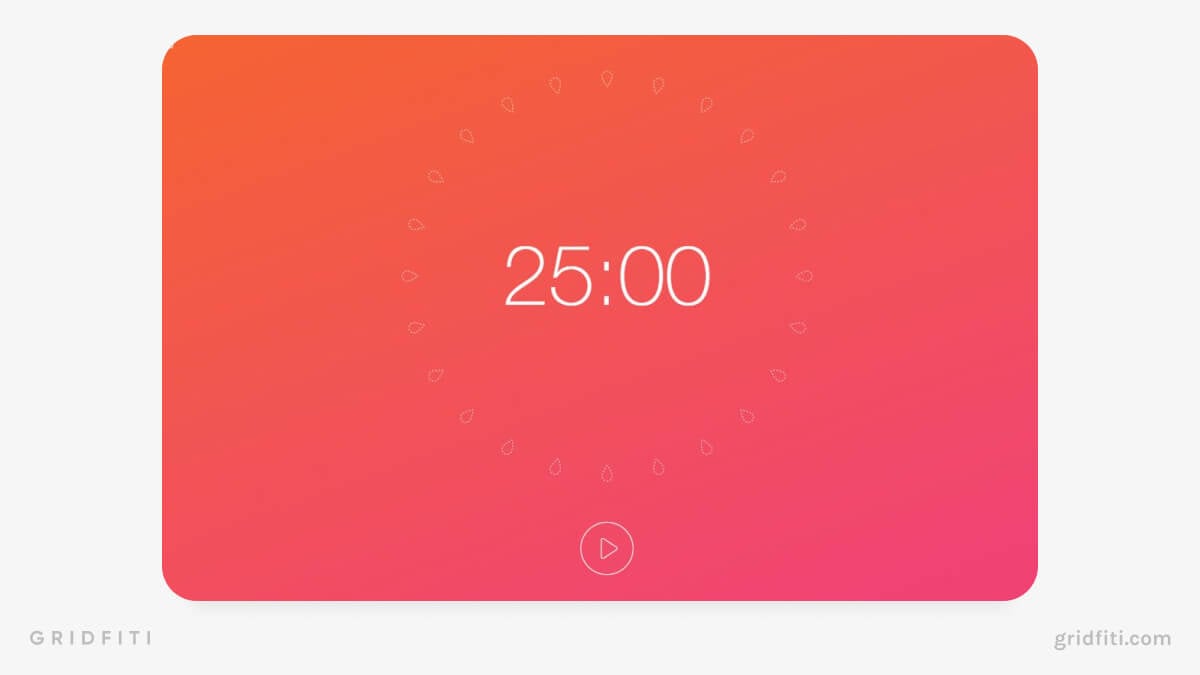 Tide
Soothing background sounds can be crucial to drowning out distractions during lengthy study sessions. Tide features over a dozen aesthetic timers, each with its own soundtrack, from nature noises like rain to atmospheric library soundscapes. Track your focus statistics and toggle Immersive Mode to block unnecessary websites.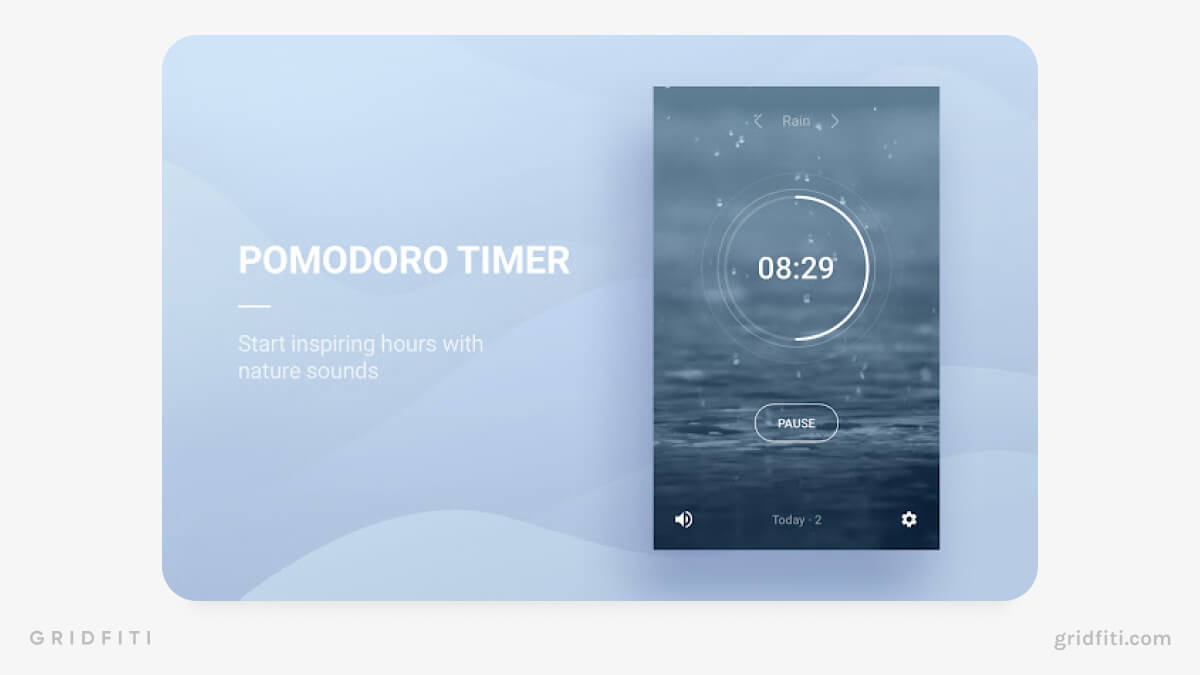 Marinara
Keep it simple with Marinara! Click the extension icon to start and stop an interval. In settings, you can adjust your break and focus timers and choose from one of 20 chimes to alert you when time's up. Schedule auto timers and receive desktop notifications so you don't accidentally mess up your flow.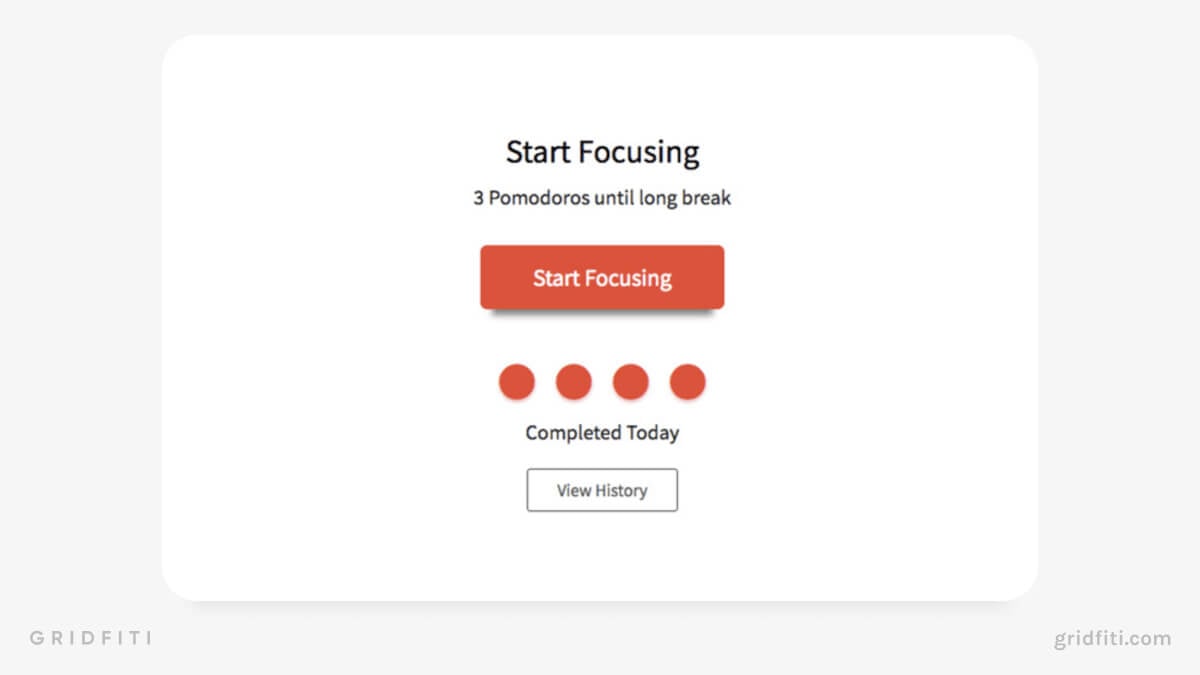 Noisli
Nosli combines customizable soundscapes and Pomodoros to help you curate the ultimate distraction-free workspace. Create your ideal soundscape by mixing dozens of high-quality sounds while you complete custom Pomodoros. Sign up for a Pro account for unlimited access to sounds, advanced timers, and a built-in minimalist text editor!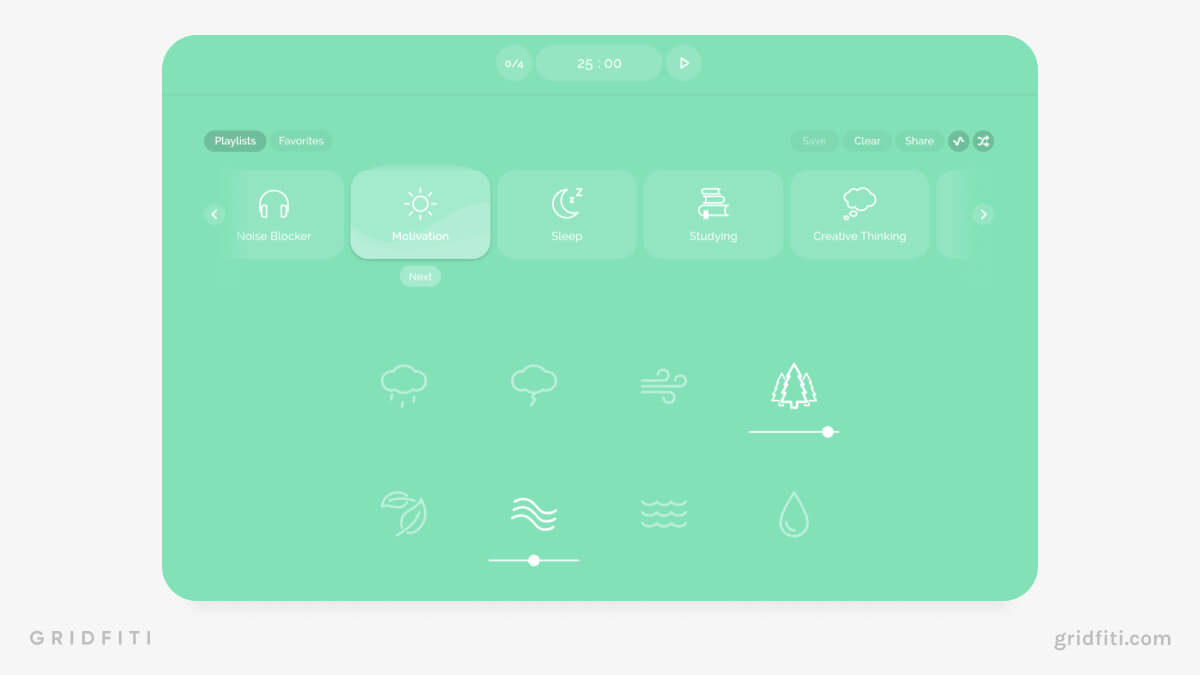 Momentum Dashboard
Momentum is a productivity dash with motivation quotes, link banks, to-do lists, weather reports, and everything in between. Upgrade to a paid Momentum Plus subscription to access countdown timers, soundscapes, and more. Momentum Plus also lets you sync your dash with several major management systems, like Asana, Todoist, and Google Tasks.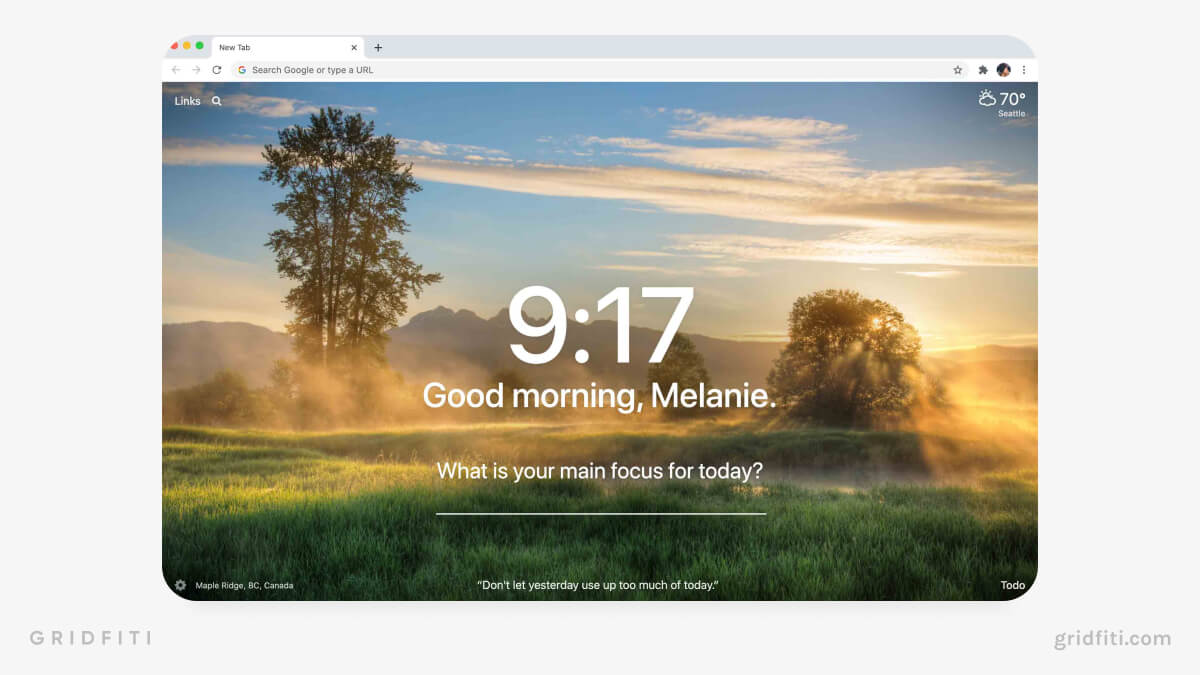 Aesthetic Study Timer Videos
Study timer videos are great if you want to combine study background music and Pomodoro, or just have a simple timer running on a second screen. Scroll down for some of the best study timer videos available on YouTube. (And check out our Pomodoro alternatives blog post if you're searching for similar study techniques!)
Lofi Pomodoro Timer Video
The Lofi Pomodoro Timer features two 50-minute sessions with a ten-minute break between. A pixelated nature background adds some extra charm to the timer. Enjoy a lo-fi playlist while you work and relaxing nature sounds during your short break.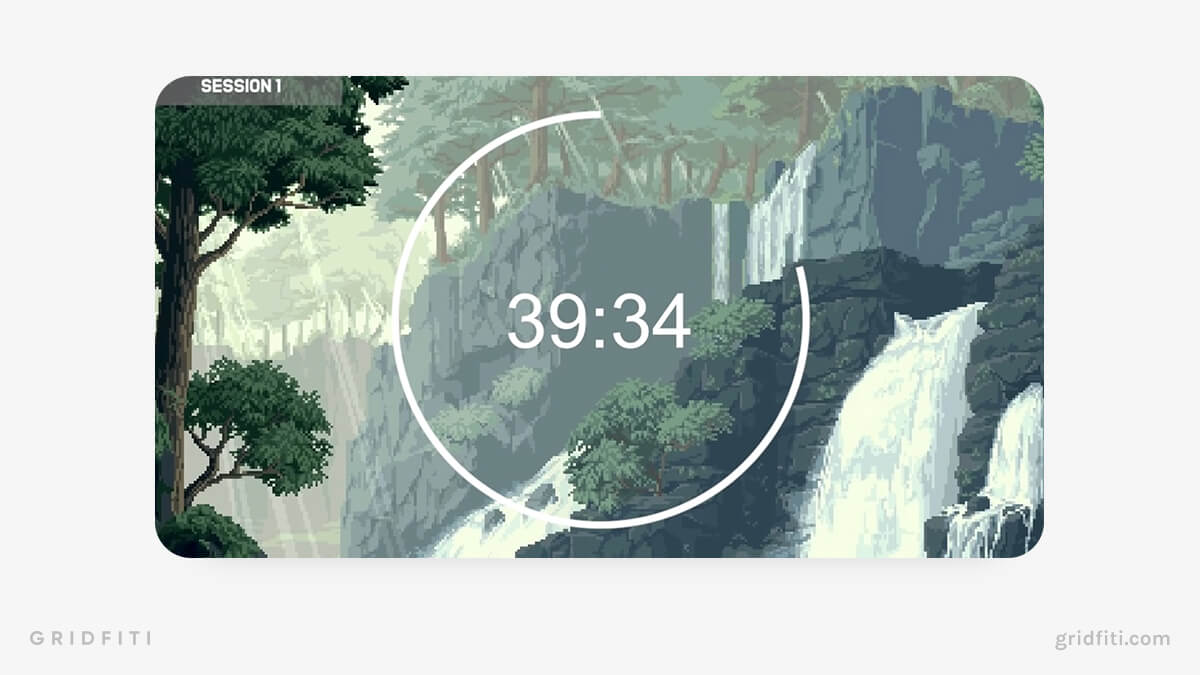 Pastel Pomodoro Timer Video
Looking for a long study timer video with short intervals? The Pastel Pomodoro Timer features 30-minute Pomodoro sessions and ten-minute breaks with ten intervals totaling 6 hours and 30 minutes. The pastel background color changes regularly throughout each session.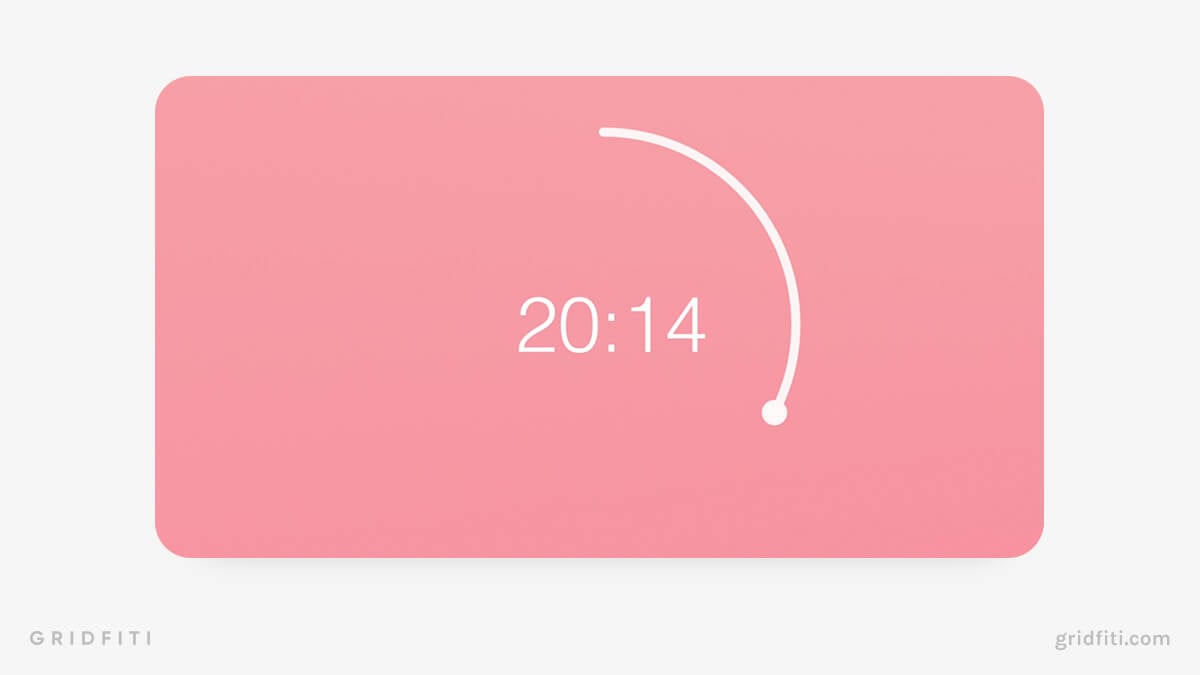 Piano Pomodoro Timer Video
Piano music improves cognitive function, so there are few better study session soundtracks. The Piano Pomodoro Timer consists of four 25-minute intervals with five-minute breaks in between. Check out the description box to discover the name of featured songs you loved.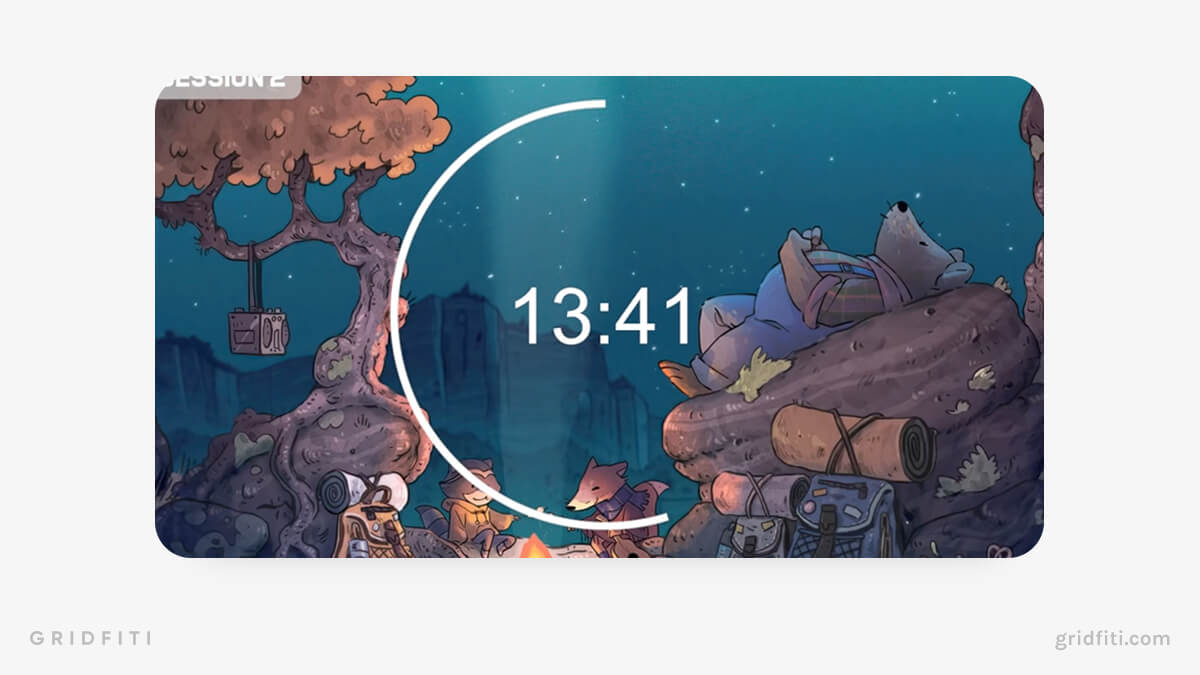 Calm Sunset Study With Me Video
Watch the sun set slowly over a city with Calm Sunset Study With Me. An original lo-fi playlist by StudyMD plays during the 45 work sessions and nature sounds during the 10-minute breaks.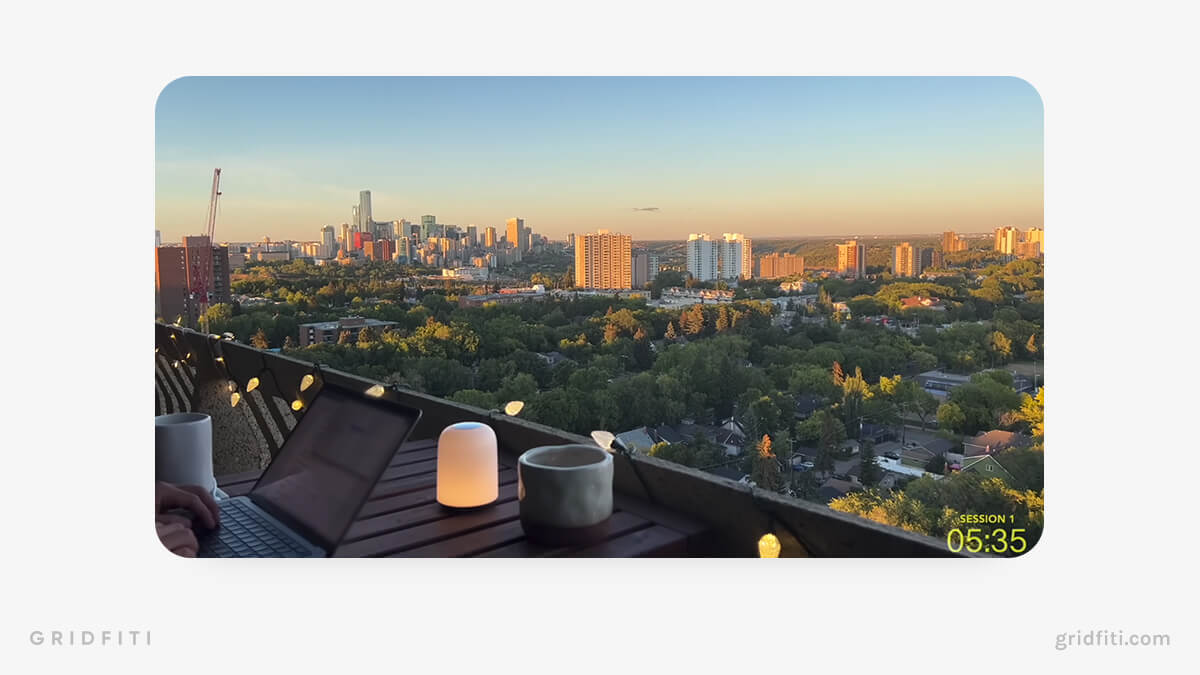 Study with Cats Pomodoro Timer Video
If you love the Pomodoro Cats online timer, you'll love the Study with Cats Pomodoro Timer video. Listen to chill lo-fi while pixelated cats run amuck, knocking over houseplants and sleeping on laptops. This Pomodoro timer is split into 25-minute work sessions and 5-minute breaks.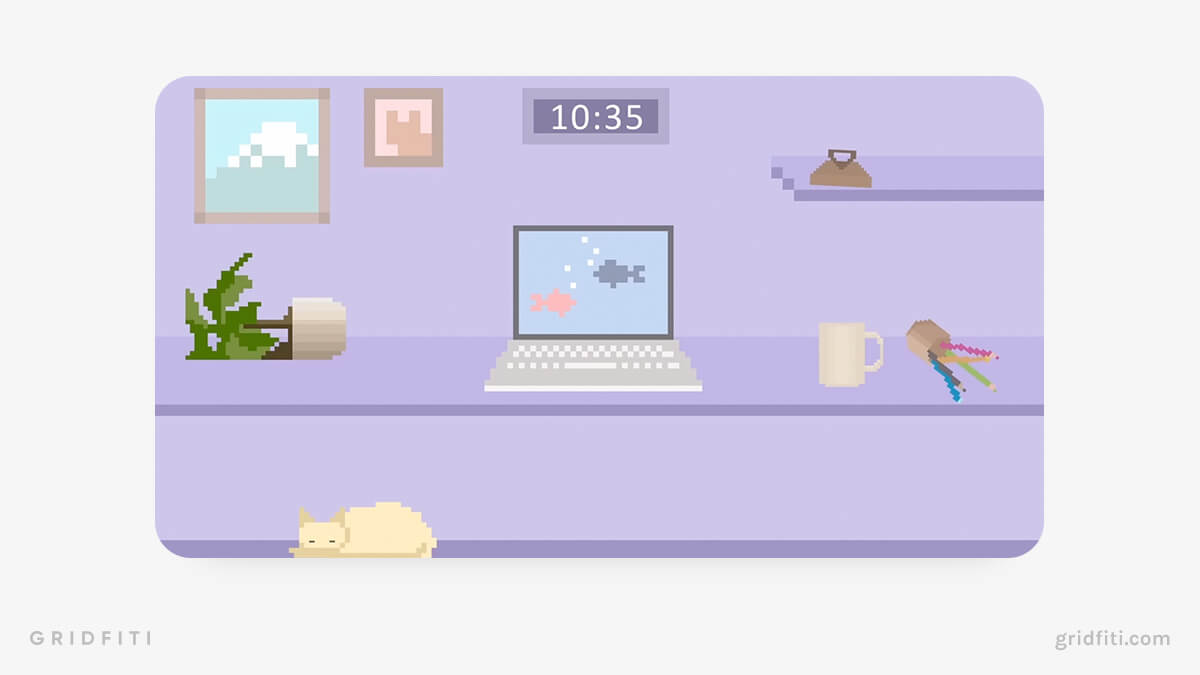 What's your favorite aesthetic study timer for staying focused? Let us know in the comments below!
Gridfiti is supported by its audience – when you buy something using the retail links in our posts, we may earn a small commission at no additional cost to you. Read more about our affiliate disclaimer.