Whether you're cooking, writing an exam, attending an event, or blocking out time to focus – a timer is essential to keep you on track when you need it the most. Physical timers aren't as easily accessible as digital timers, and it's way easier to use an online timer on your phone, tablet, or laptop.
There are so many online timer apps and websites out there, but only a handful of aesthetic countdown timers that you'll actually want to keep on your screen. Add some color and life to your daily timer with any of these aesthetic online countdown timers!
Interested in exploring more timer options? Don't miss our collection of top picks in our featured round-up posts:
Want more digital decor ideas and aesthetic tools for productivity? Join our mailing list!
Aesthetic Countdown Timer Websites
There are so many different types of use cases and online timers to pick from. If you're looking to get things done, use an online Pomodoro timer. For more everyday countdown timers, pick from any other aesthetic digital countdown timers to fulfill your needs!
Flocus – Aesthetic Countdown Timer
Flocus provides the perfect personalized environment for you to run a countdown for focus, or anything else! Head over to the dashboard's Focus Mode via the toggle bottom right and jump right into the timer. You can adjust your focus, short break, and long break times in the settings — up to 4 hours per block.
Block your study or work time in style with several different aesthetic worlds and theme options — and even get personalized greetings with your name every time you open up the dashboard!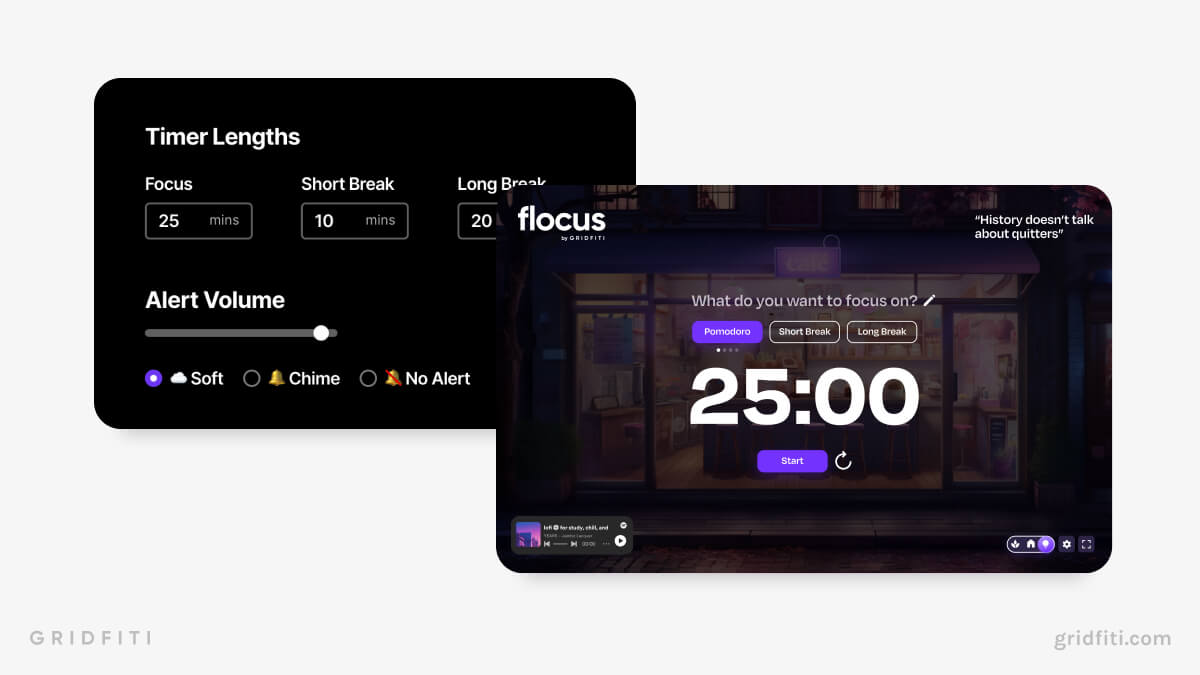 Egg Timer
With pre-set timer options and themes, the Egg Timer is great if you're looking for an aesthetic, yet simple, countdown timer with versatility. Use the timer for the Pomodoro, Tabata, your morning routine, and more!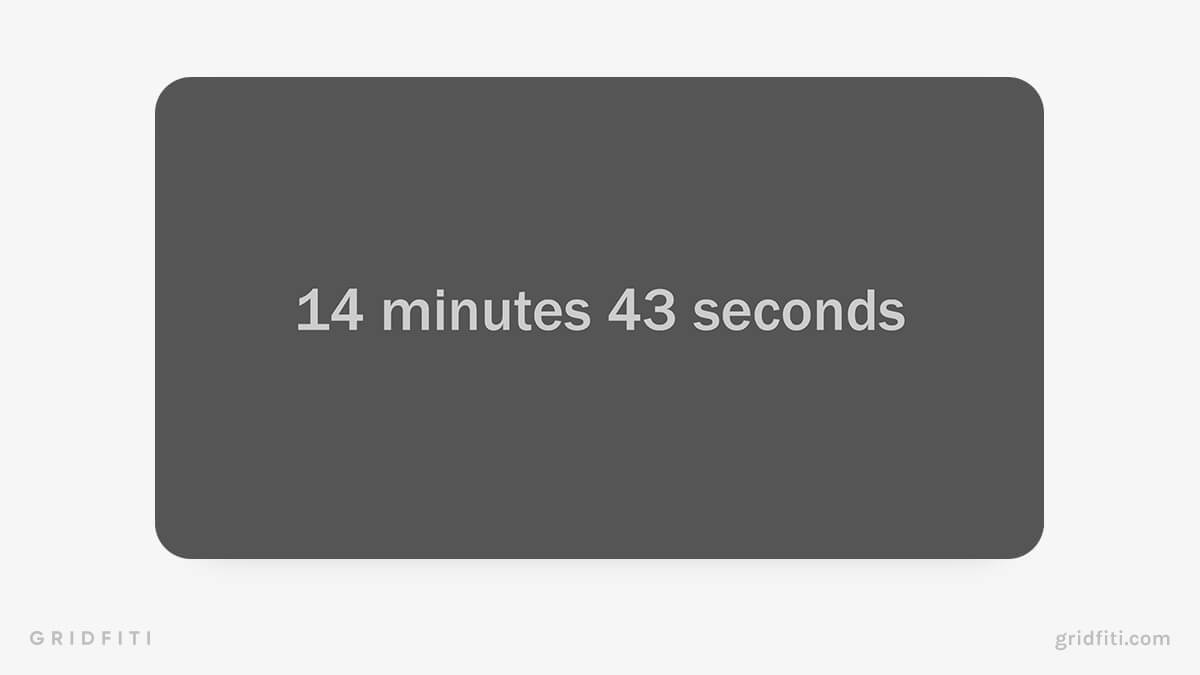 Big Timer
If you're looking for a large black and white timer to keep on your screen for a larger group to see, this is the one you'll want to use.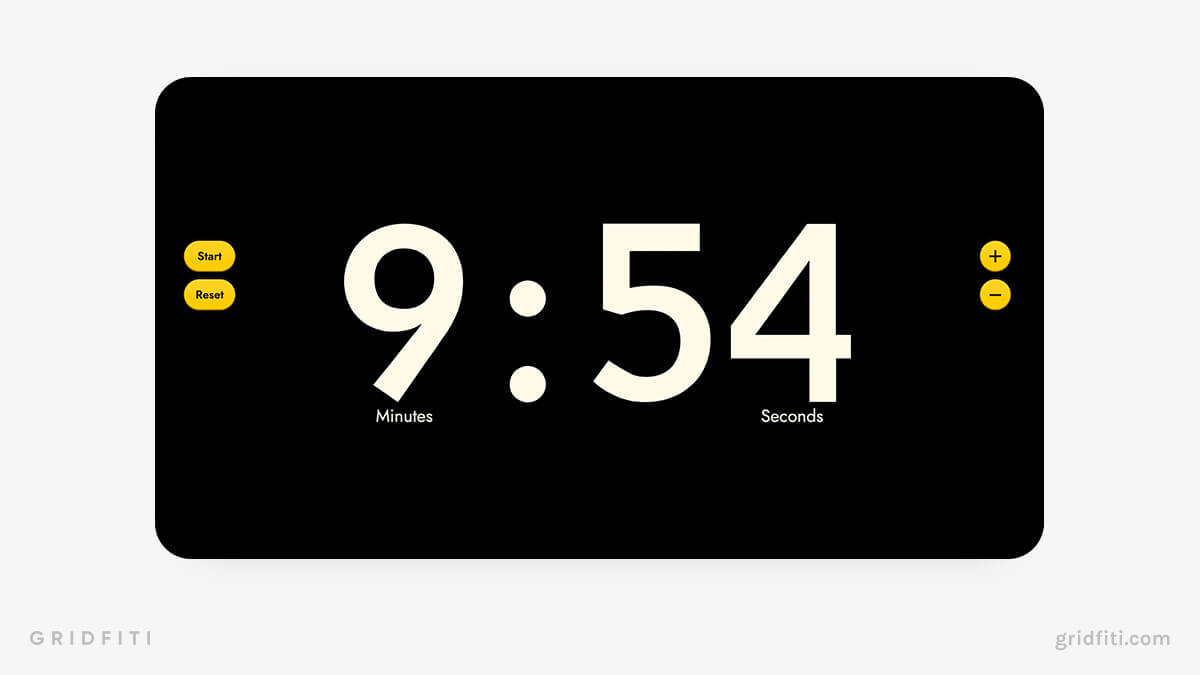 StudyWithMe.io — Aesthetic Pomodoro Timer
StudyWithMe is an aesthetic study timer that'll help you stay focused using the Pomodoro method. Choose from aesthetic themes that range from anime-inspired, aura gradients, seasonal, and more!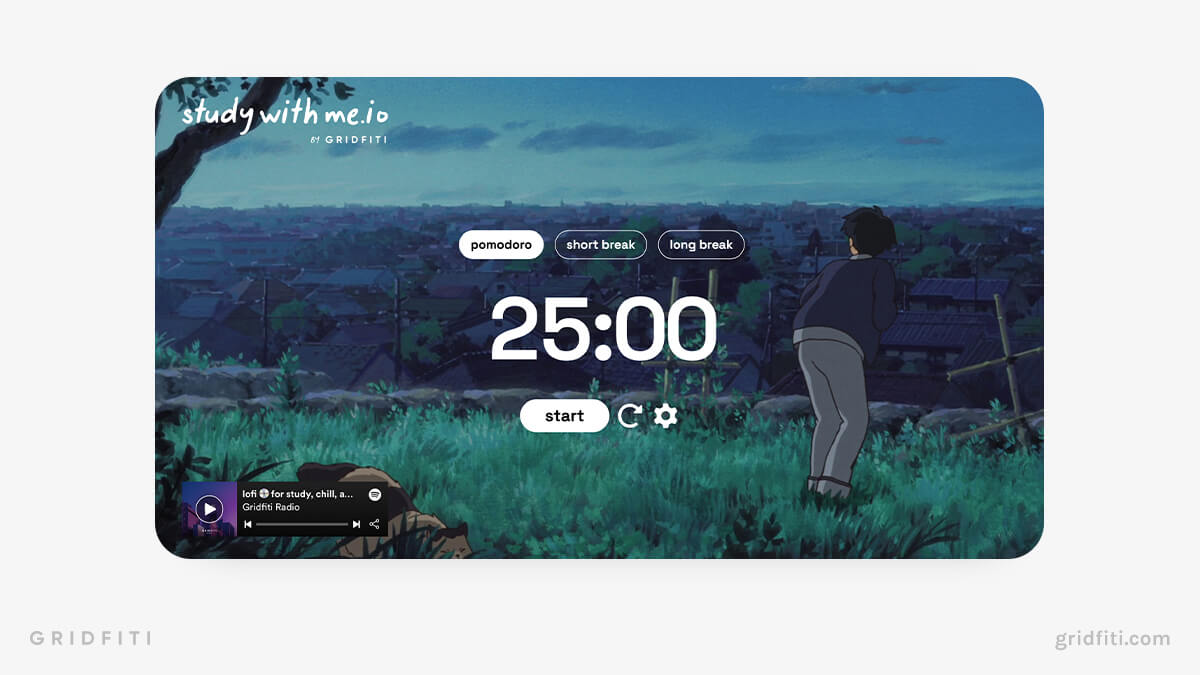 Workshop Timer
Perfect for work sprints, Workshop Timer throws it back to a classic analog clock design. The one downside of the analog design is the inability to see seconds in your countdown, and if you add a time longer than 60 minutes, you won't be able to track the time until it's less than an hour. However, for longer sprints where you don't need to monitor the precise seconds, it does the trick.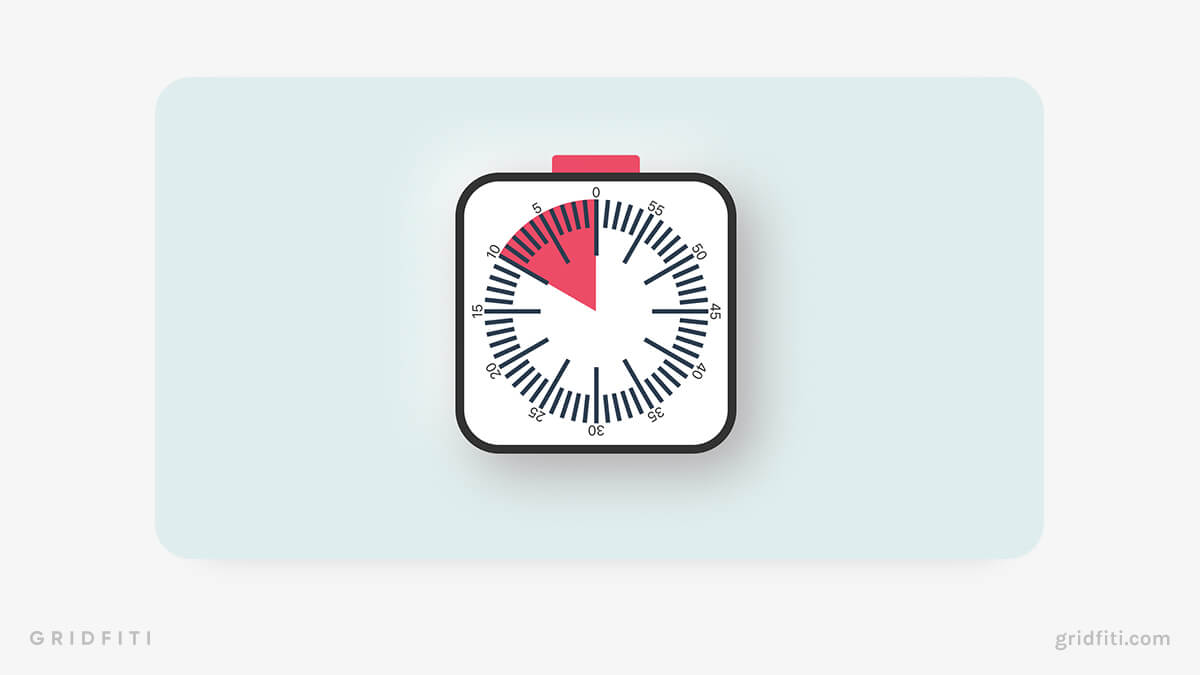 Simple Online Timer
If you're looking for a simple timer with a splash of color, this is the one for you. Add your custom time, or pick from any of the pre-set times, and start whenever you're ready!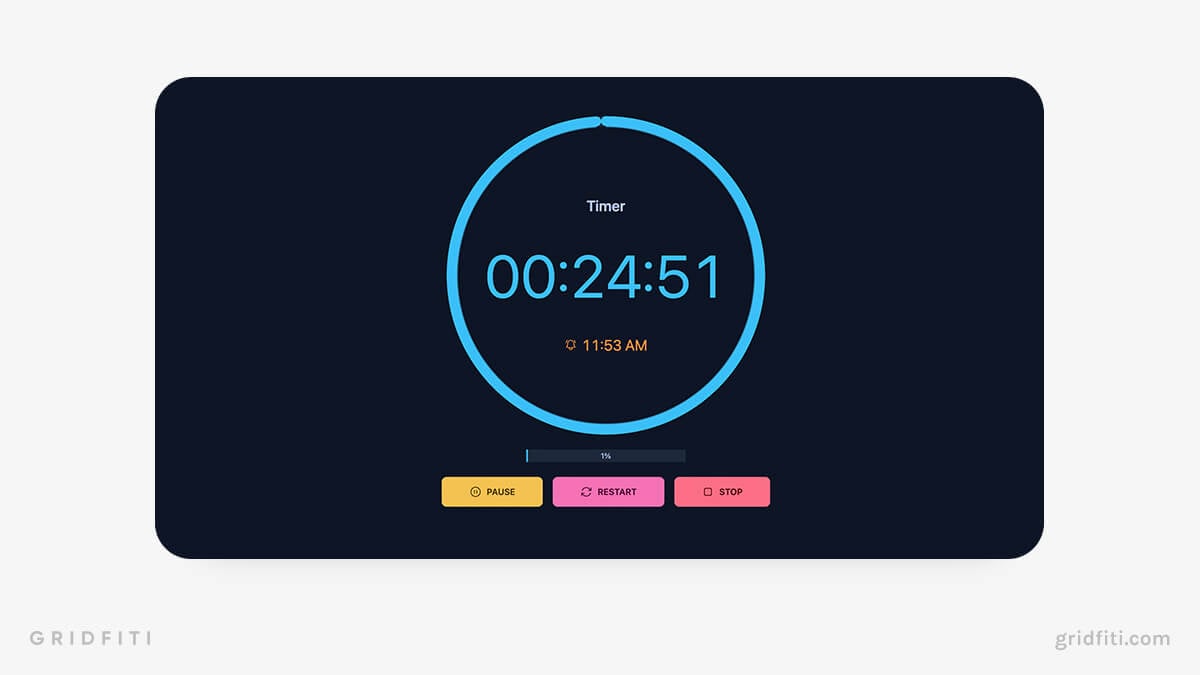 Amazing Countdown Timer
This timer rotates through dreamy scenic landscape photos with a simple countdown timer overlay in white.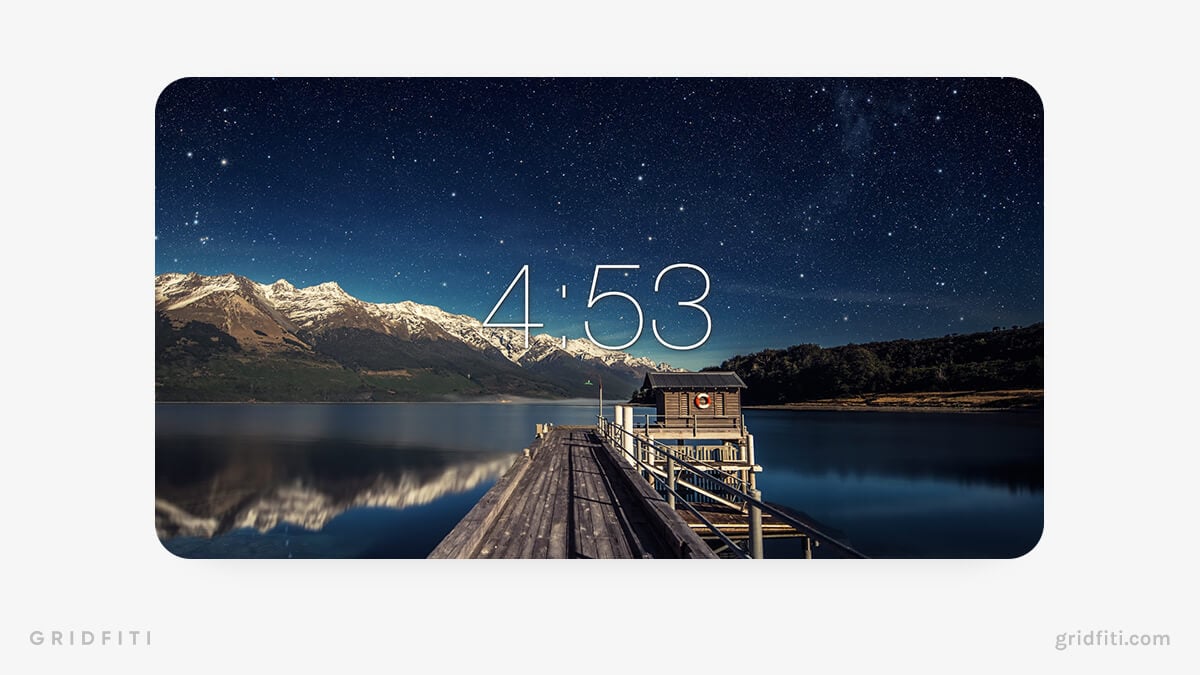 Aesthetic Countdown Timer Videos
If you have access to a smart TV, or if you're on your phone, you can choose from several aesthetic countdown timer videos on YouTube. Pre-recorded at specific time intervals, you can pick from a variety of different aesthetically pleasing themes.
30 Minutes Flip Clock Countdown Timer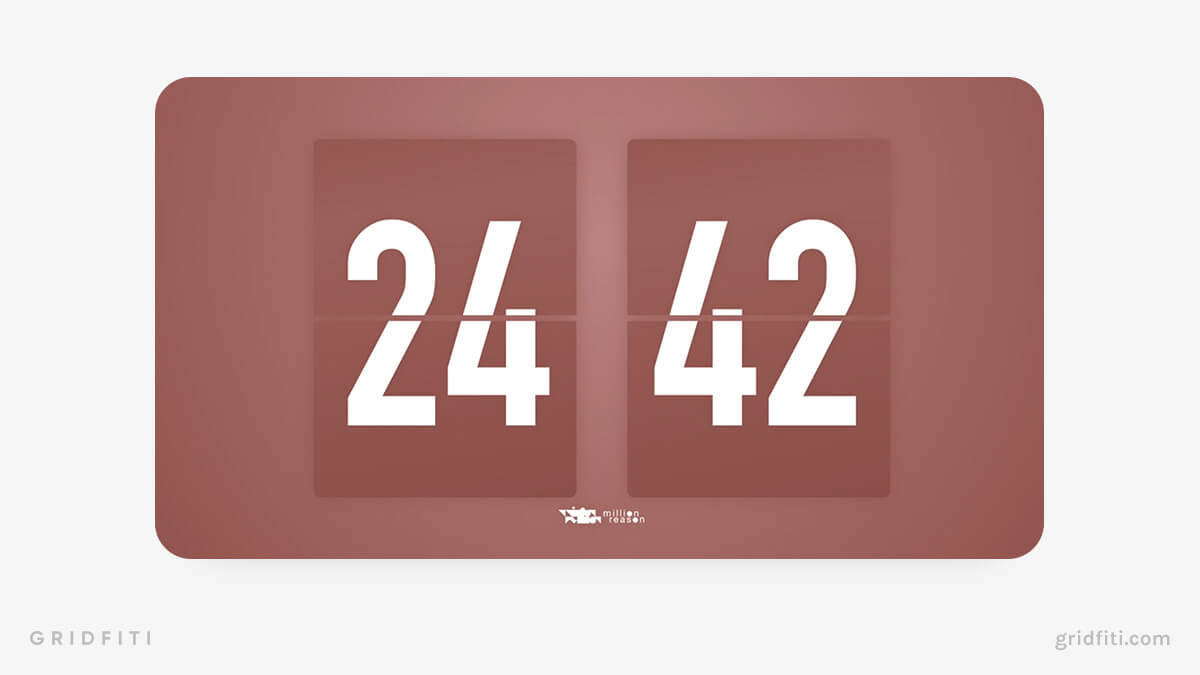 40 Minutes Purple Flip Clock Countdown Timer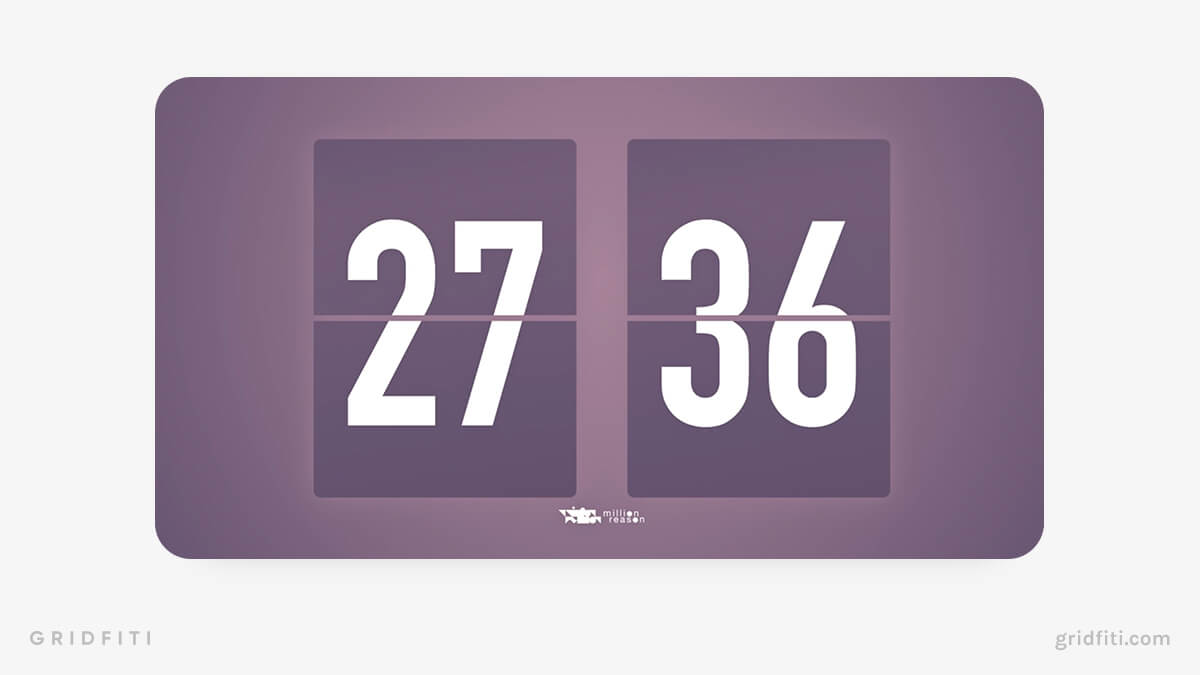 45 Minutes Neutral Digital Timer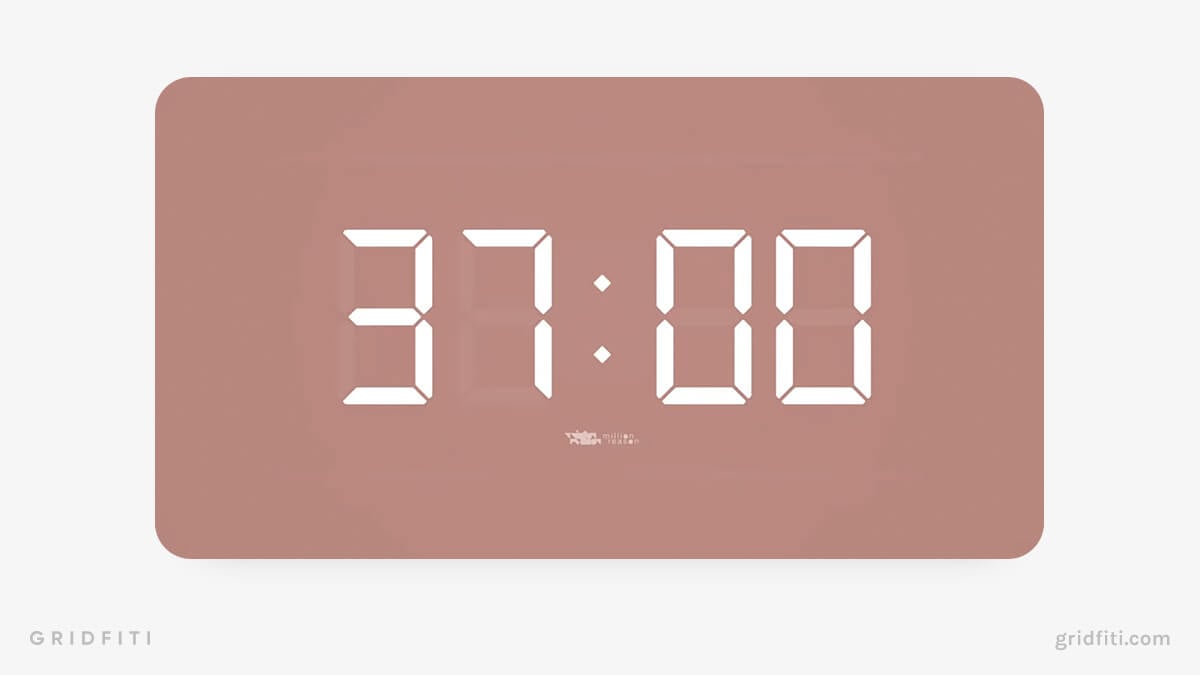 60 Minutes Gradient Flip Clock Countdown Timer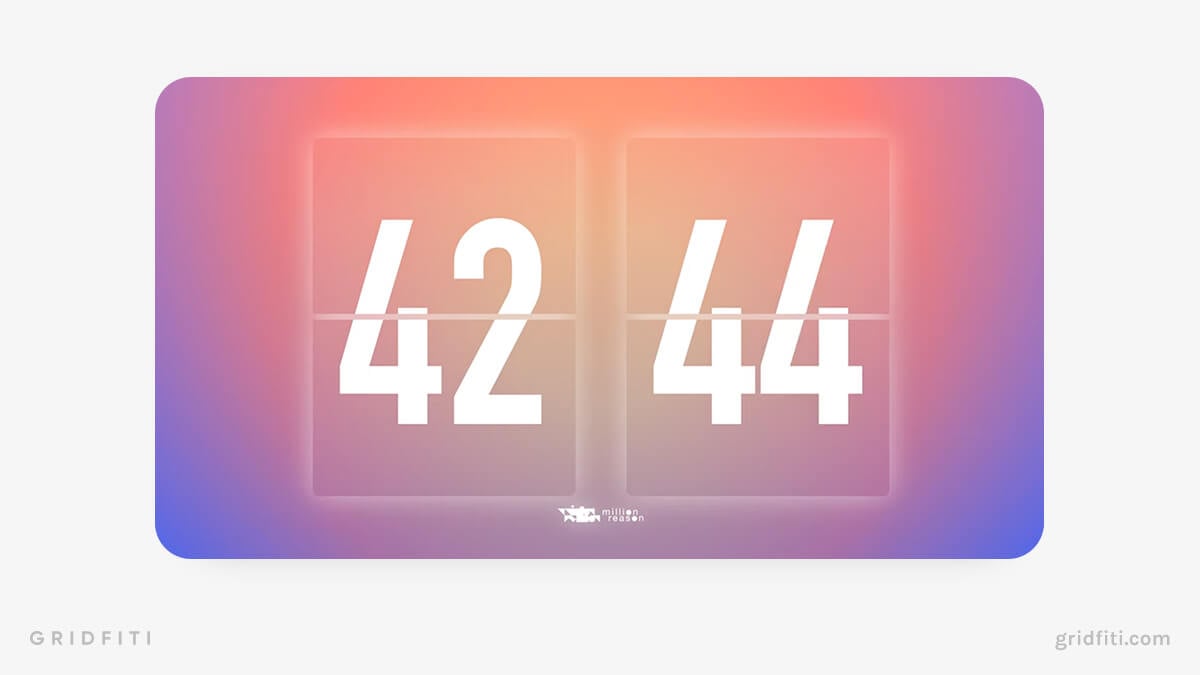 Which online countdown timer is your favorite to use? Let us know in the comments below!
Gridfiti is supported by its audience – when you buy something using the retail links in our posts, we may earn a small commission at no additional cost to you. Read more about our affiliate disclaimer.