With a clock in the corner of any computer's screen, some may wonder why you would need an online clock. The answer? Customizability.
Most operating systems and devices don't allow to you to fully change the clock's appearance, but with an online clock, pick from different designs and styles to match your aesthetic.
To help you visualize the different clock options to pick from, here are some of the most aesthetic online clocks to get started!
Looking for more timers? Check out our round-up posts where we curate the best online timers and videos to use:
Want more digital decor ideas and aesthetic tools for productivity? Join our mailing list!
Aesthetic Online Clock Websites
When it comes to picking an online clock, there are so many styles you can choose from. For a more lively clock design, pick a colorful gradient. For a more distraction-free and simplistic look, pick a minimal clock. Here are some to get started!
Flocus – Your Personal Dashboard for Focus & Ambience
Wake up to a bold clock every morning, complete with a personalized dynamic greeting that changes throughout the day with Flocus' customizable dashboard. Pick from various aesthetic and ambient backgrounds for your clock, from vibrant color gradients to anime-inspired landscapes.
Flocus has other handy features, too — flip to Focus Mode to get in the groove with a Pomodoro timer and your custom focus priority, or put your feet up with calming spaces in Ambient Mode.
Aesthetic Web Clocks
Choose from the TikTok-famous Aura clock design, a minimal black white design, or the modern take on the flip clock (Flix), to make your setup aesthetically pleasing.
Aura Gradient Online Clock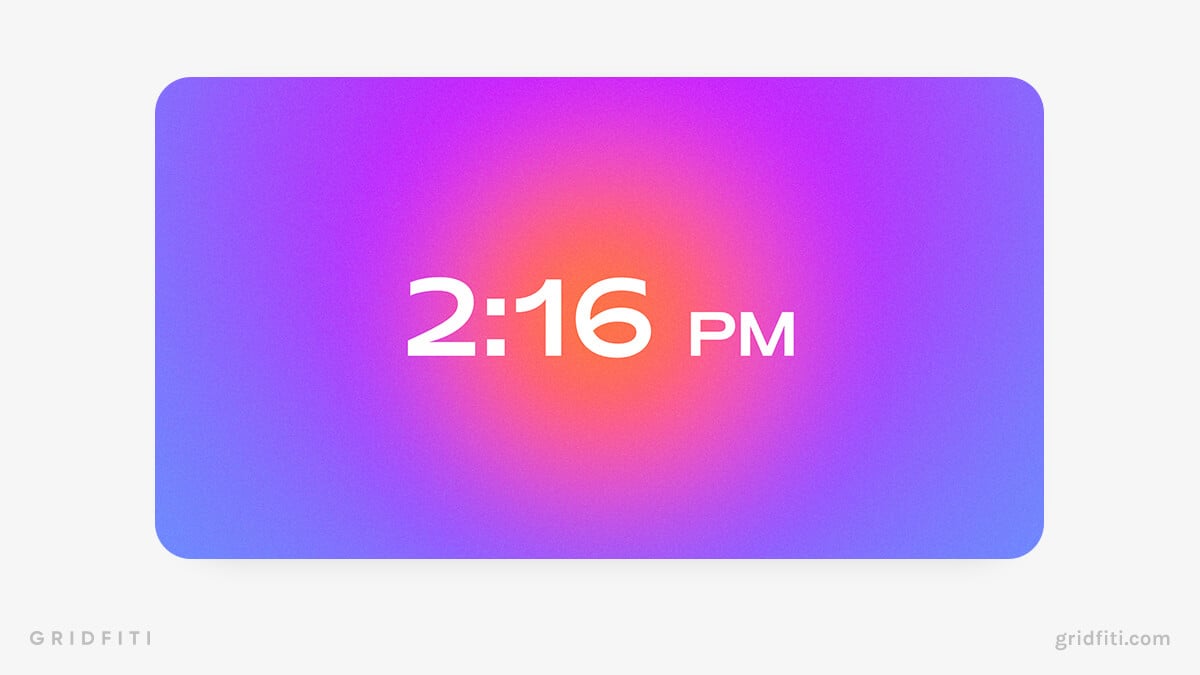 Online Flip Clock – Light & Dark Mode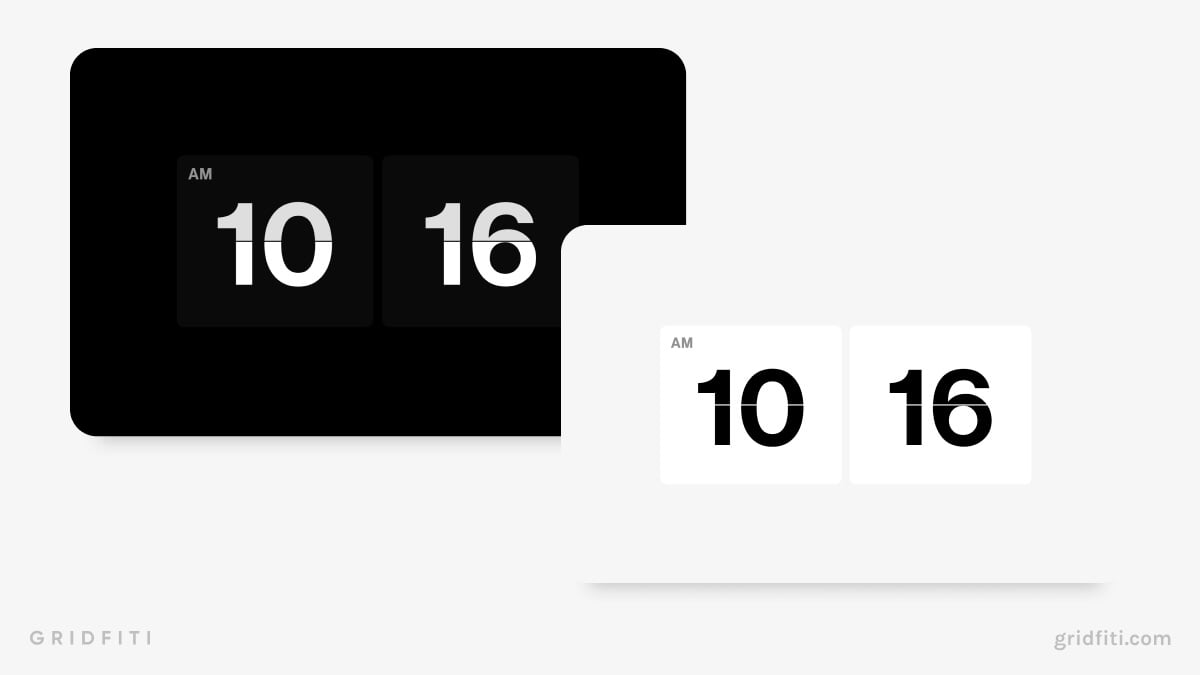 Minimalist Online Clock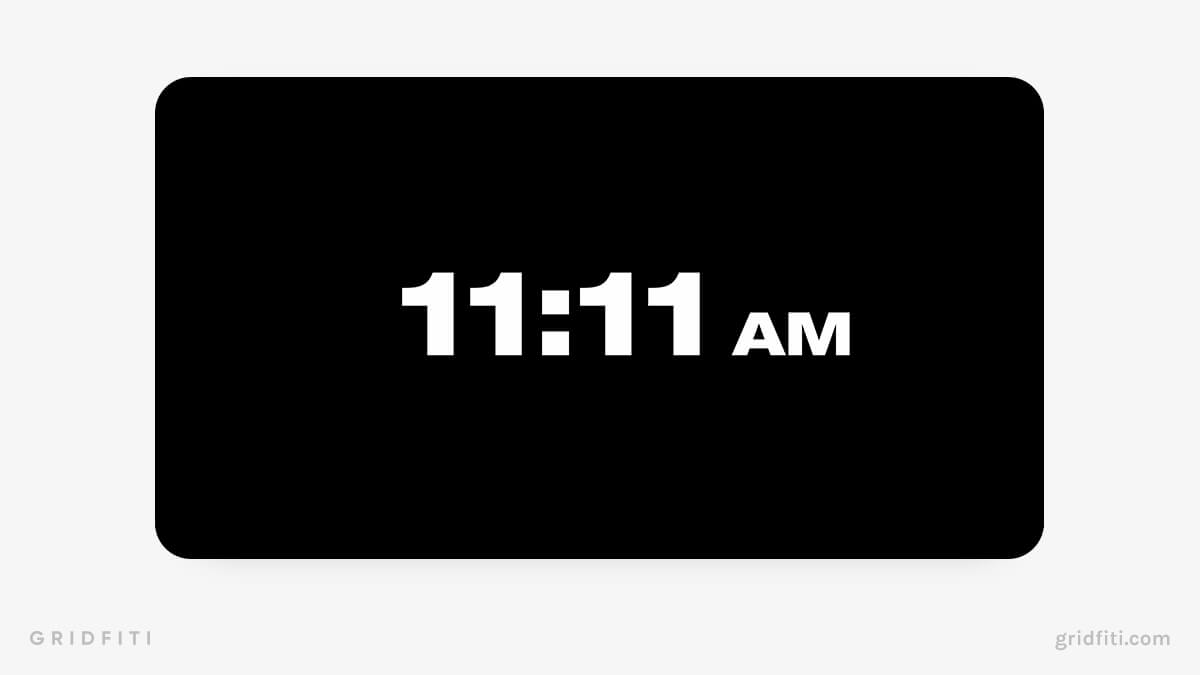 Relaxing Clock – Minimal Aesthetic Online Clock
Adjust the clock style, change the accent color, add a weather widget, and so much more with the Relaxing Clock website.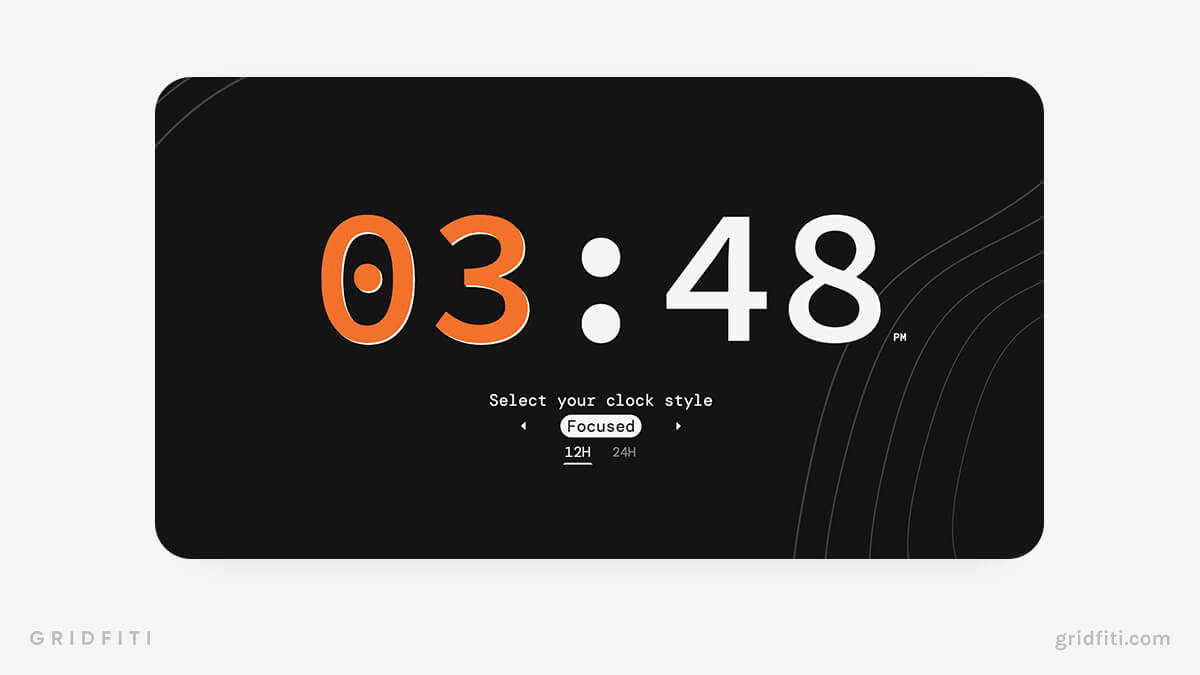 Clockface Online
With Clockface, choose from a large collection of online clocks! From vintage-inspired to modern styles, you'll find the perfect aesthetic online clock to suit your setup.
Text Grid Clock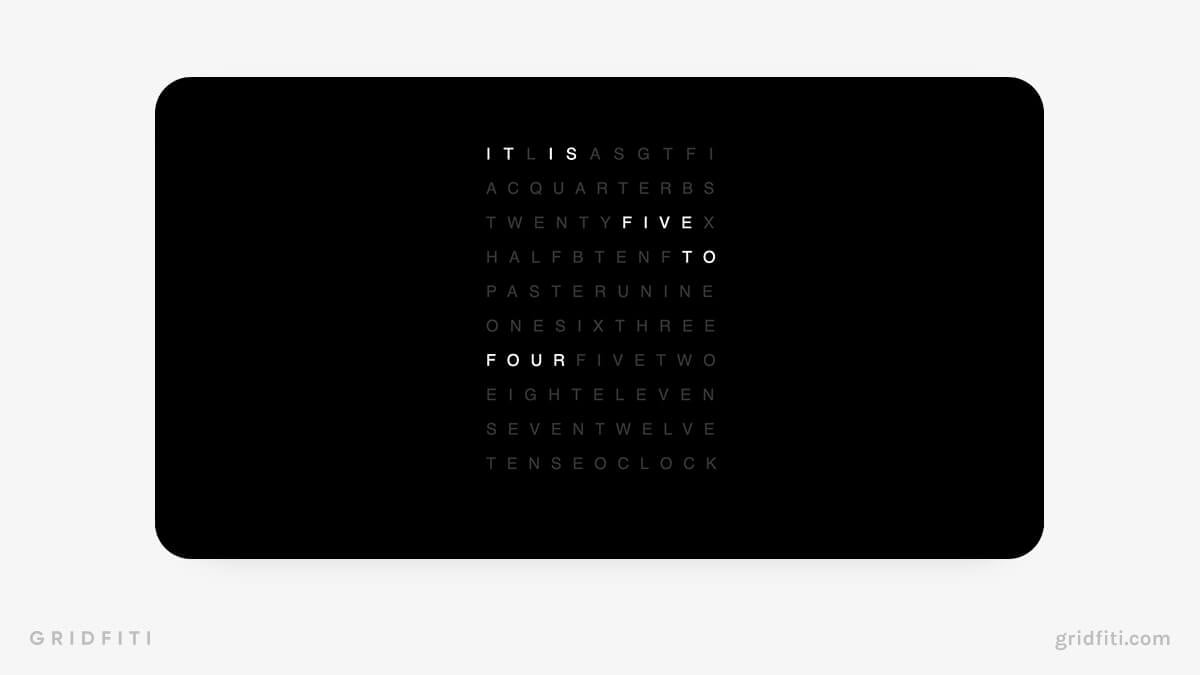 Vintage Online Clock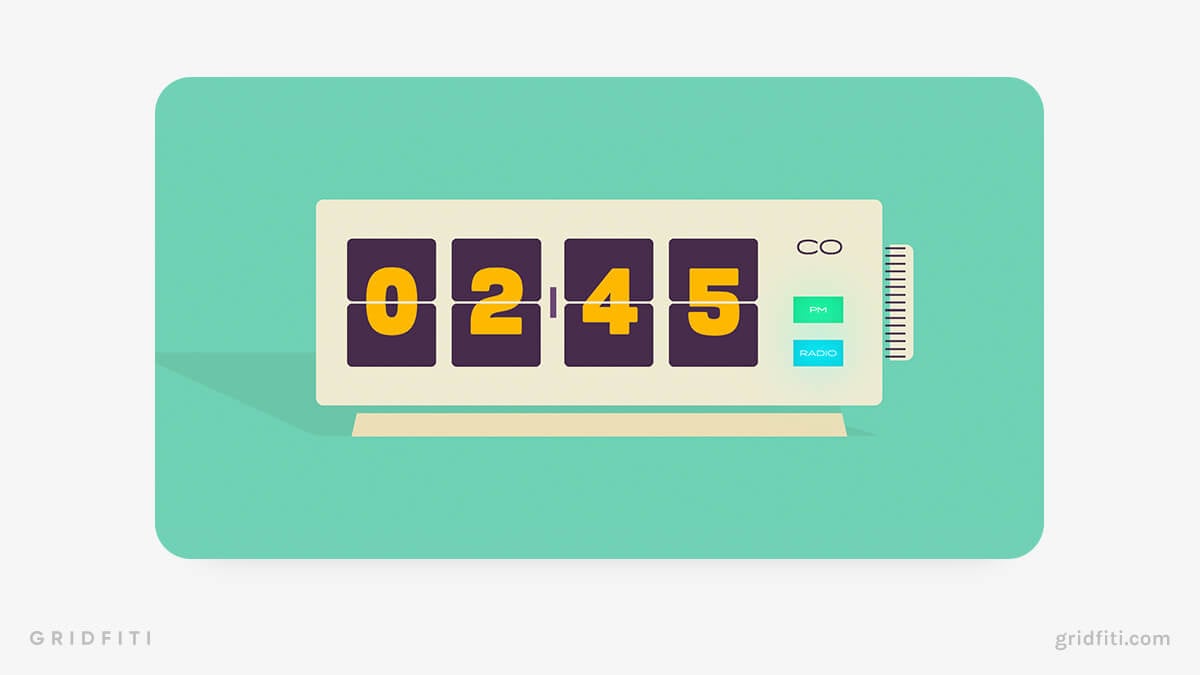 HEX Online Color Clock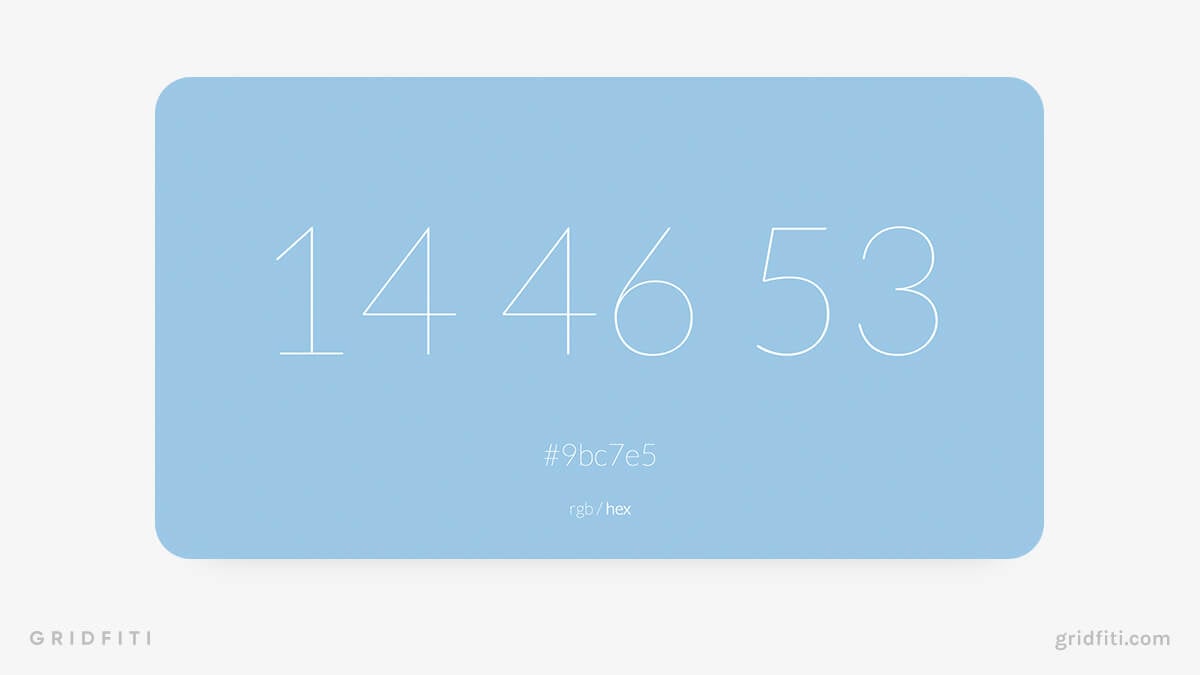 Digital Clock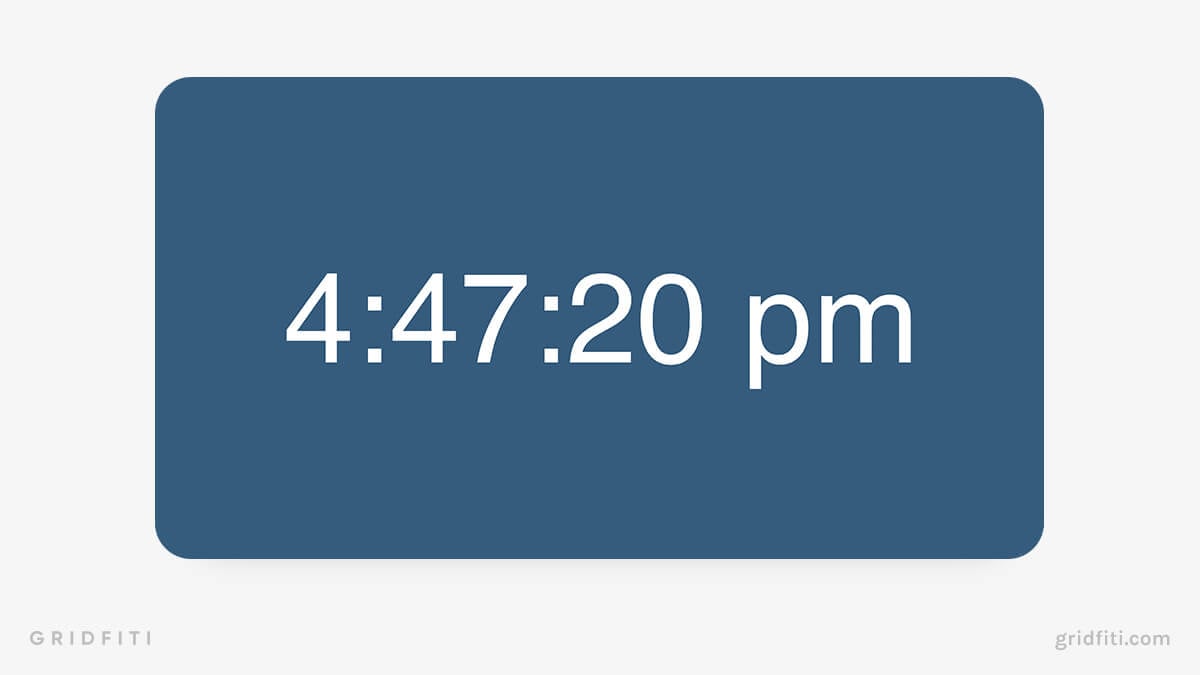 Simple Flip Clock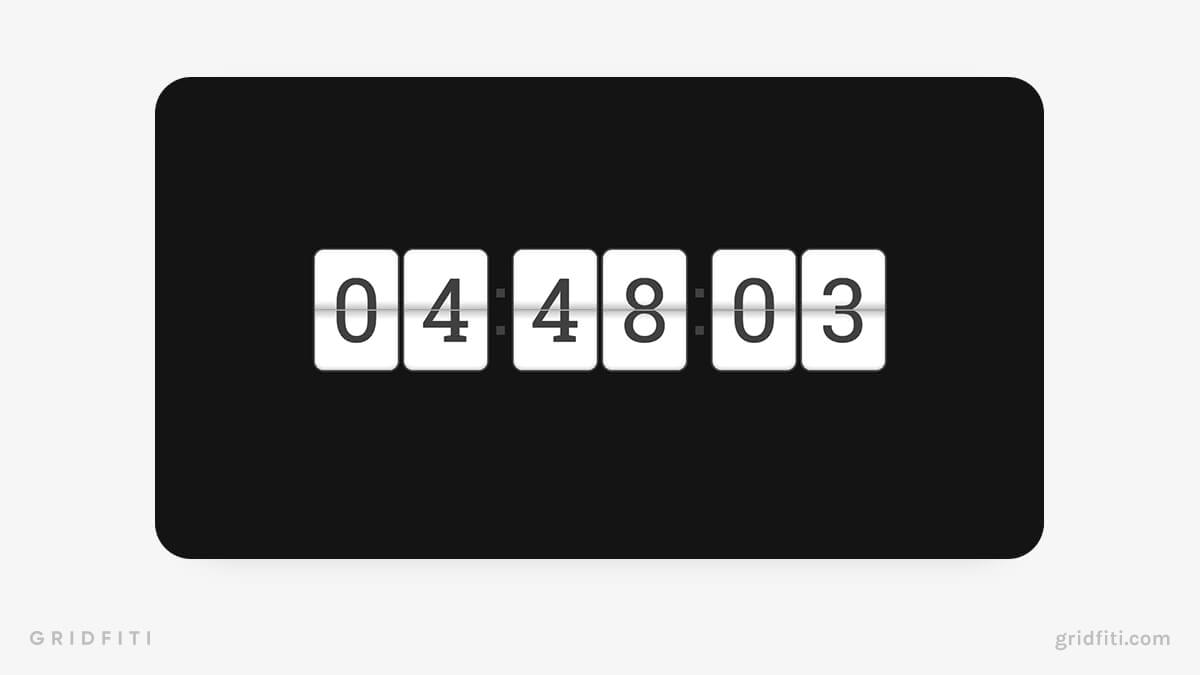 Minimalist Wall Clock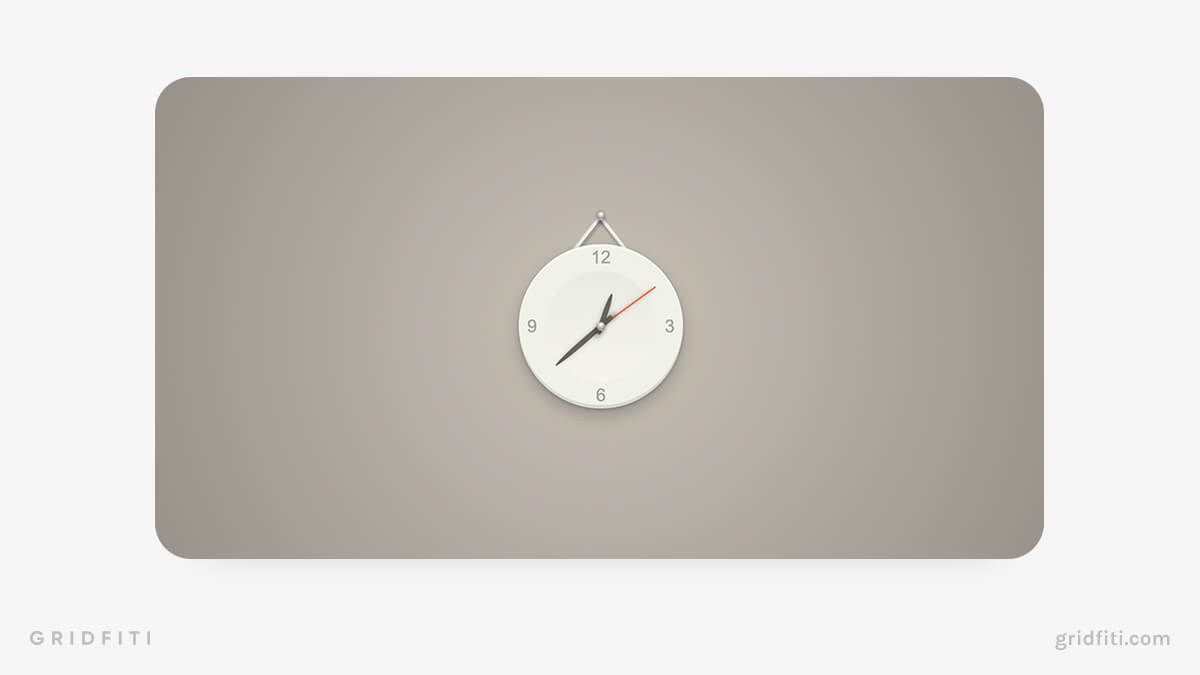 FlipClock Web
You've probably seen the popular flip clock screensaver, but now you can get it as an online clock. Bring the iconic retro flip clock design straight to your browser!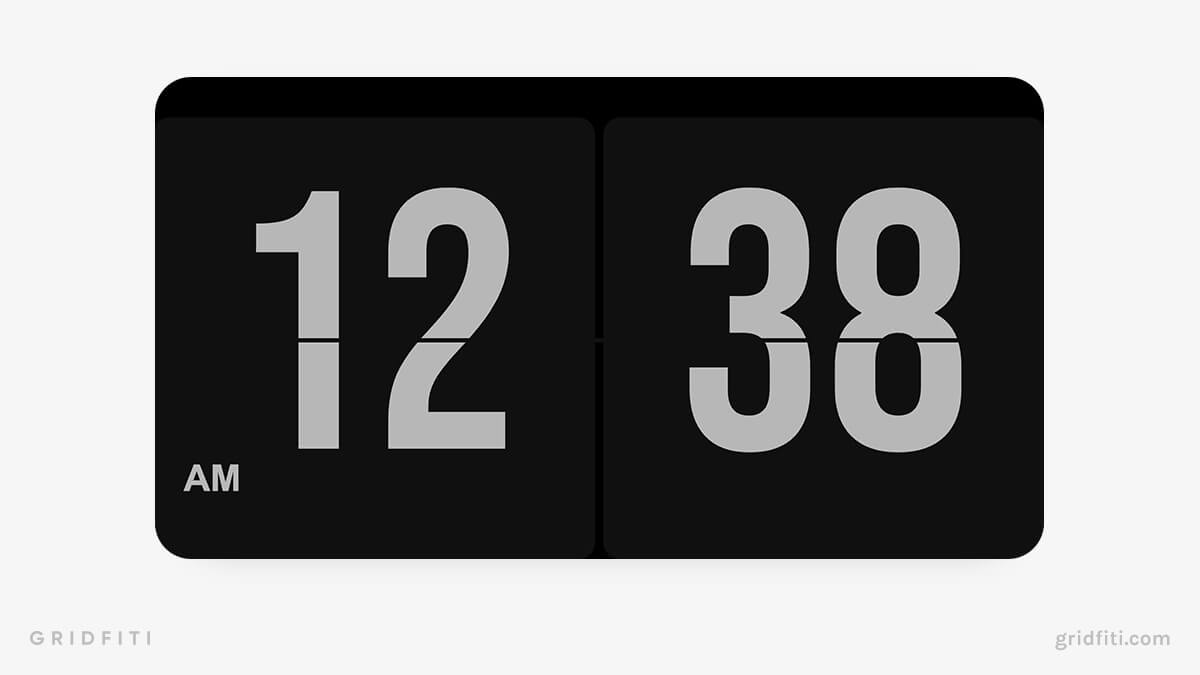 Aesthetic Clock Chrome Extensions
Don't want to search for a website every time you need an aesthetic clock? If you're using Google Chrome, you can add an aesthetic Chrome extension to display the time whenever you open your browser or even just a new tab.
For more extensions, check out our post with some of the most aesthetic Chrome extensions.
Kluk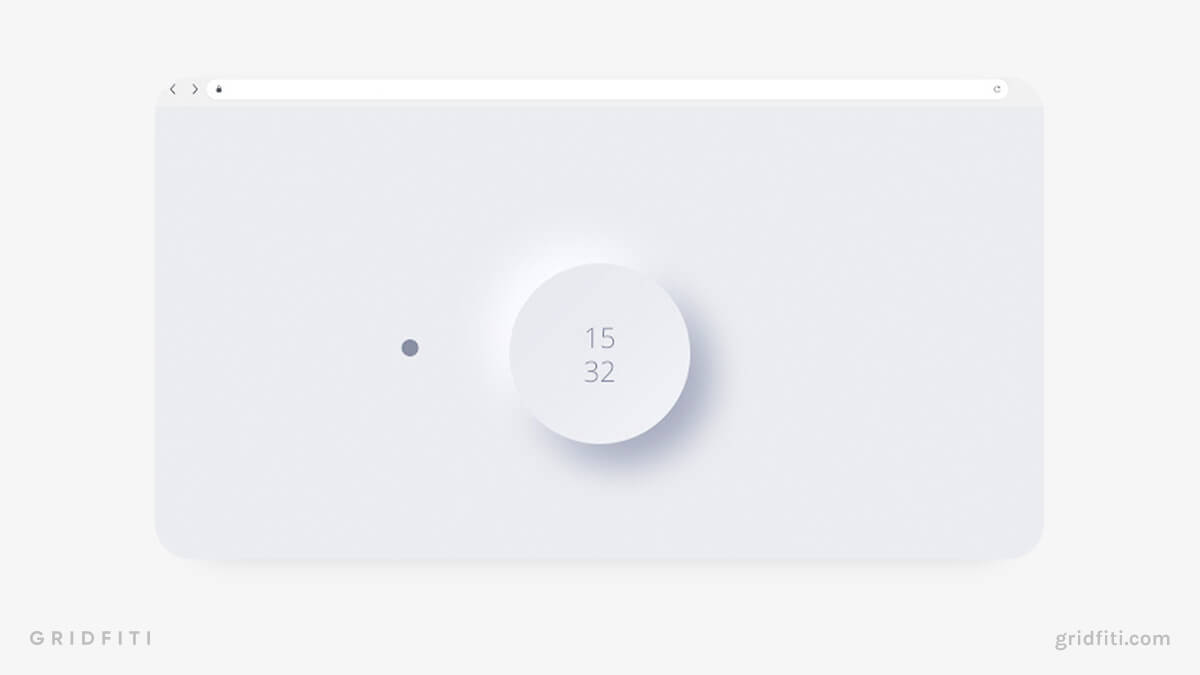 Momentum
Looking for more clock extensions like Momentum? We've published a blog post featuring the best Momentum alternatives for you to pick from!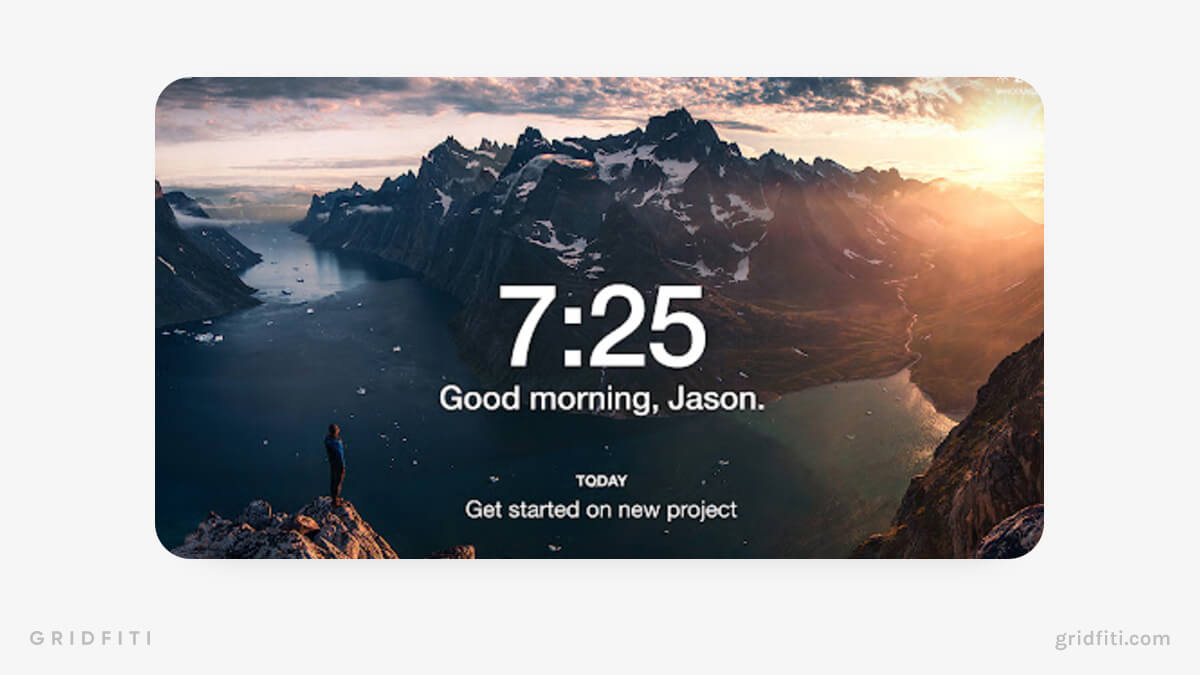 Pastel New Tab Clock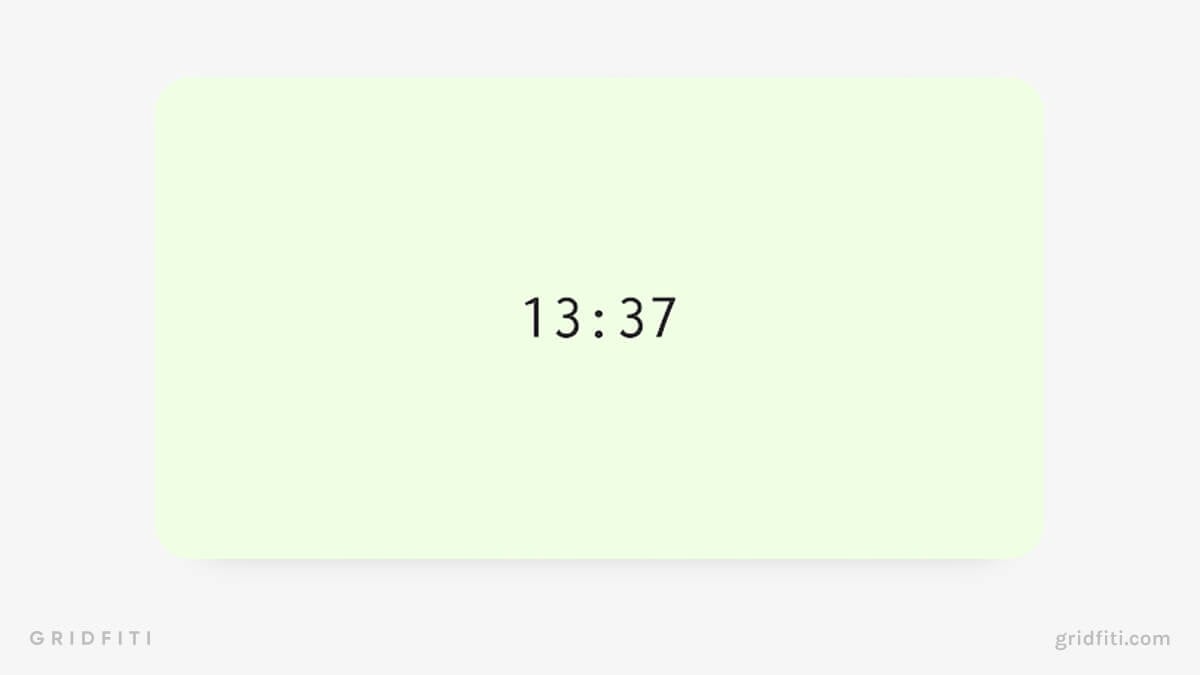 Gratitutab – Aesthetic New Tab Extension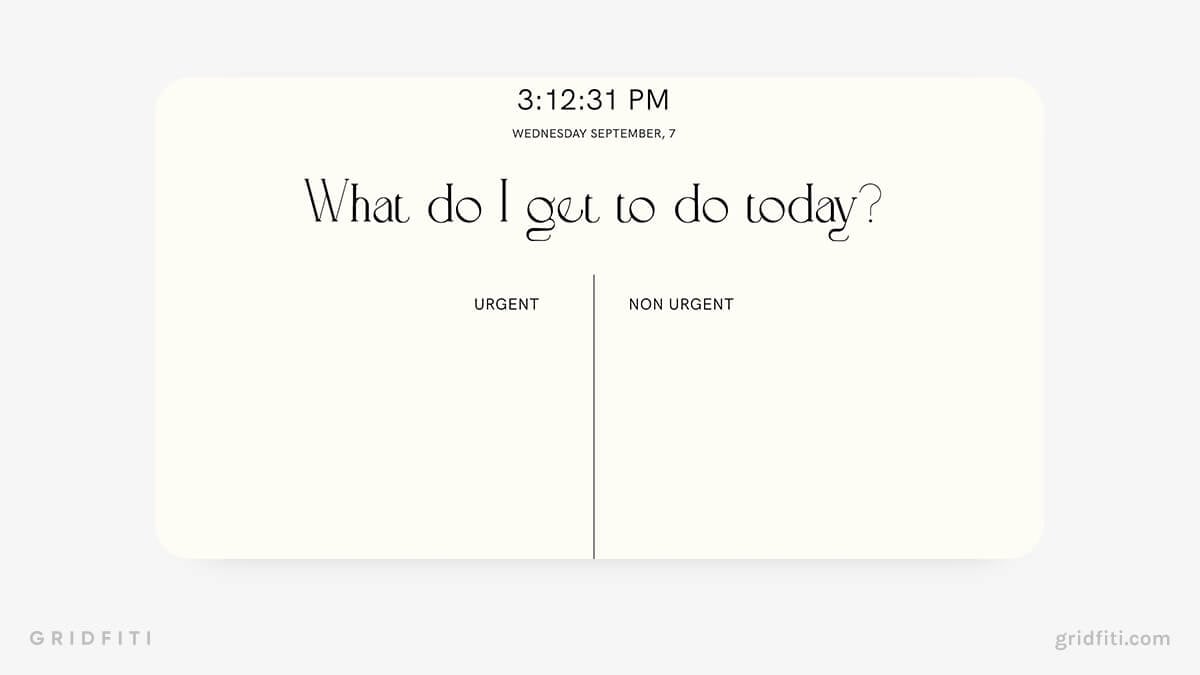 Bonus: Aesthetic Clock Screensavers for Mac
If you want to take your digital clock offline, these clock screensavers will serve up the time in style whenever your computer goes idle.
For more, check out our round-up of aesthetic Mac clock screensavers.
Aura Gradient Screensavers
Get the Clock Here: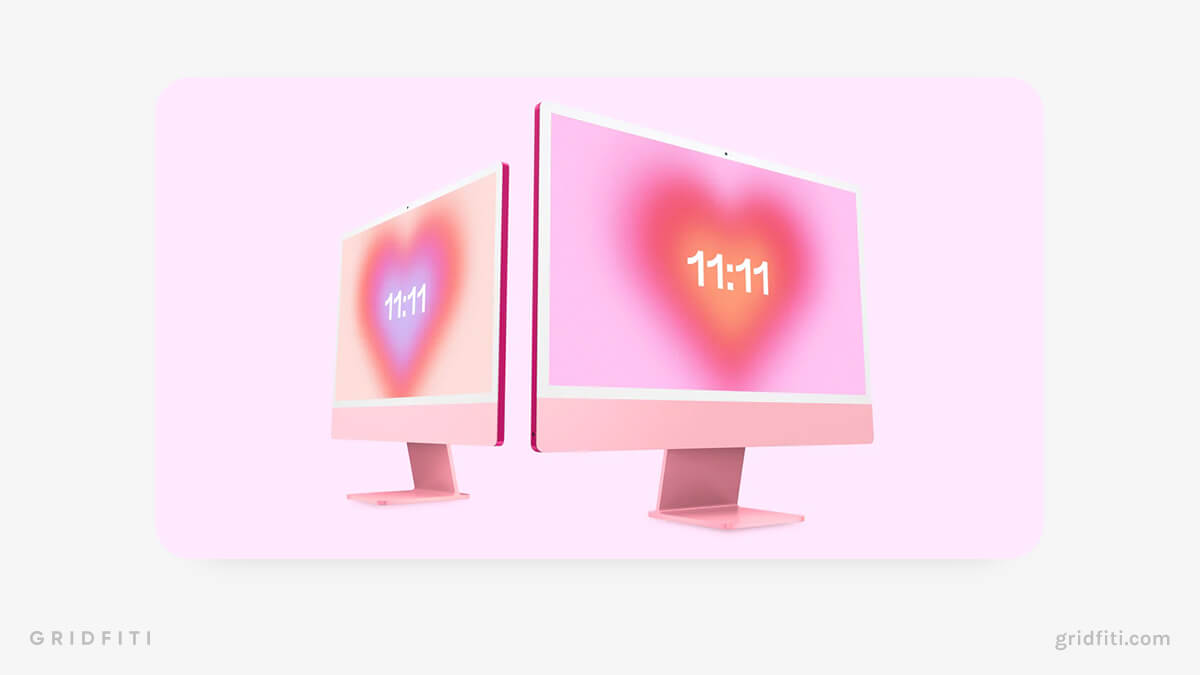 Retro Anime Clock Screensaver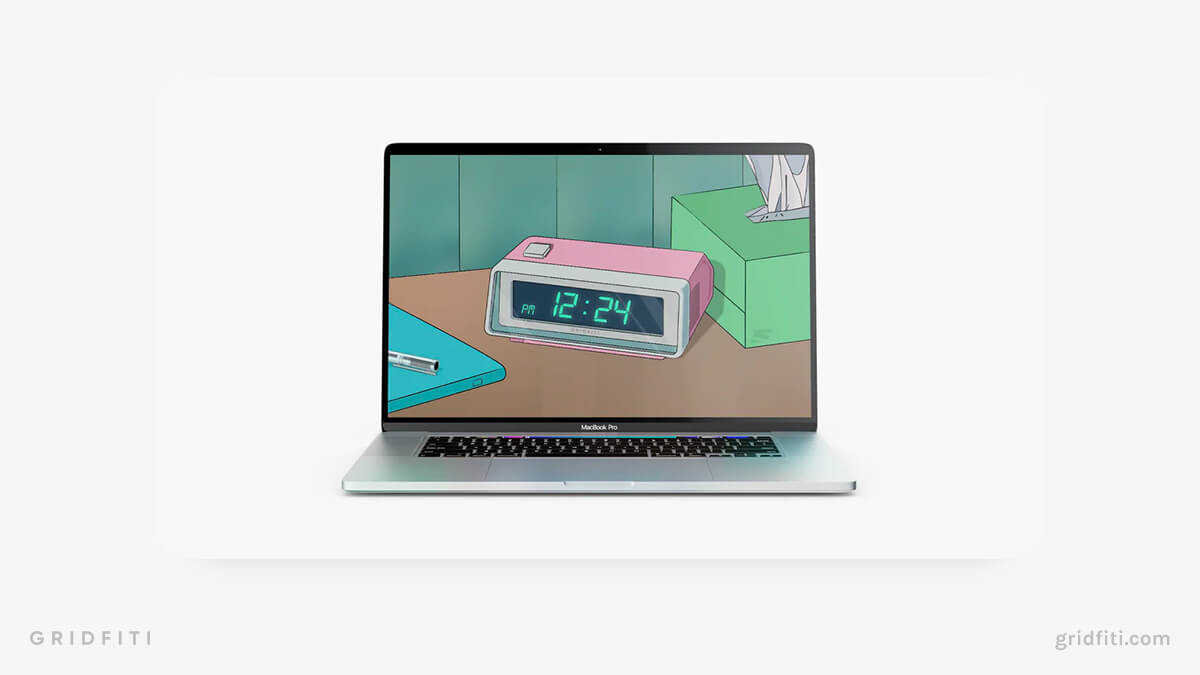 Colorful Flip Clock Screensaver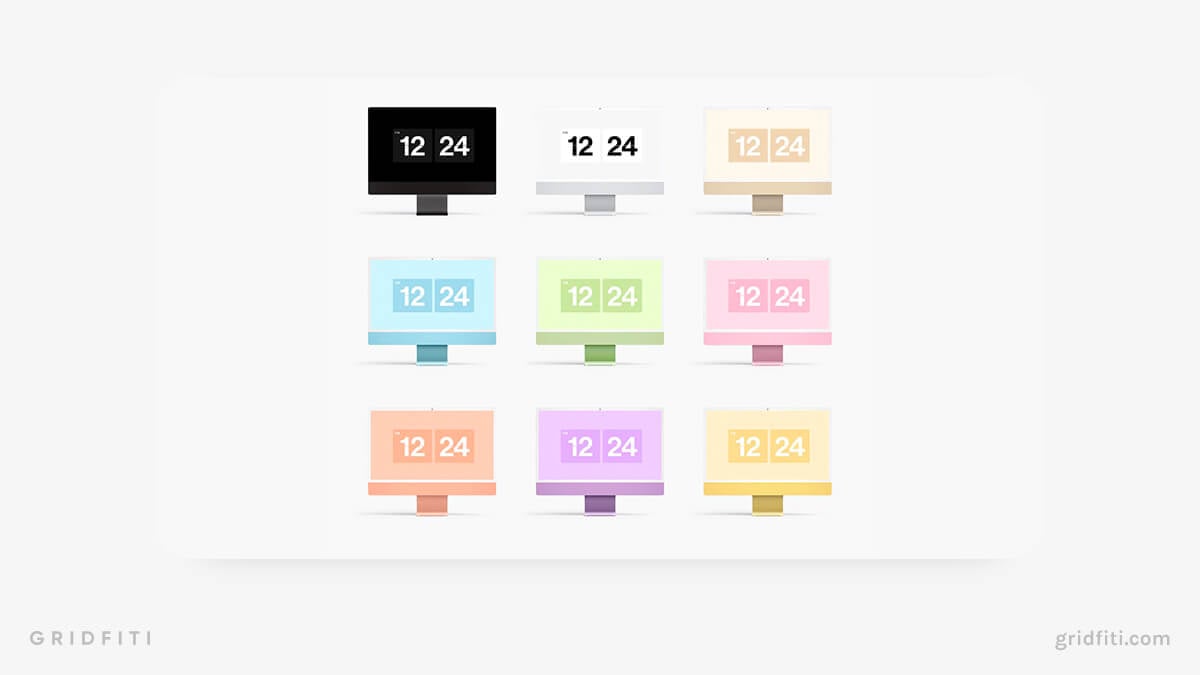 Fliqlo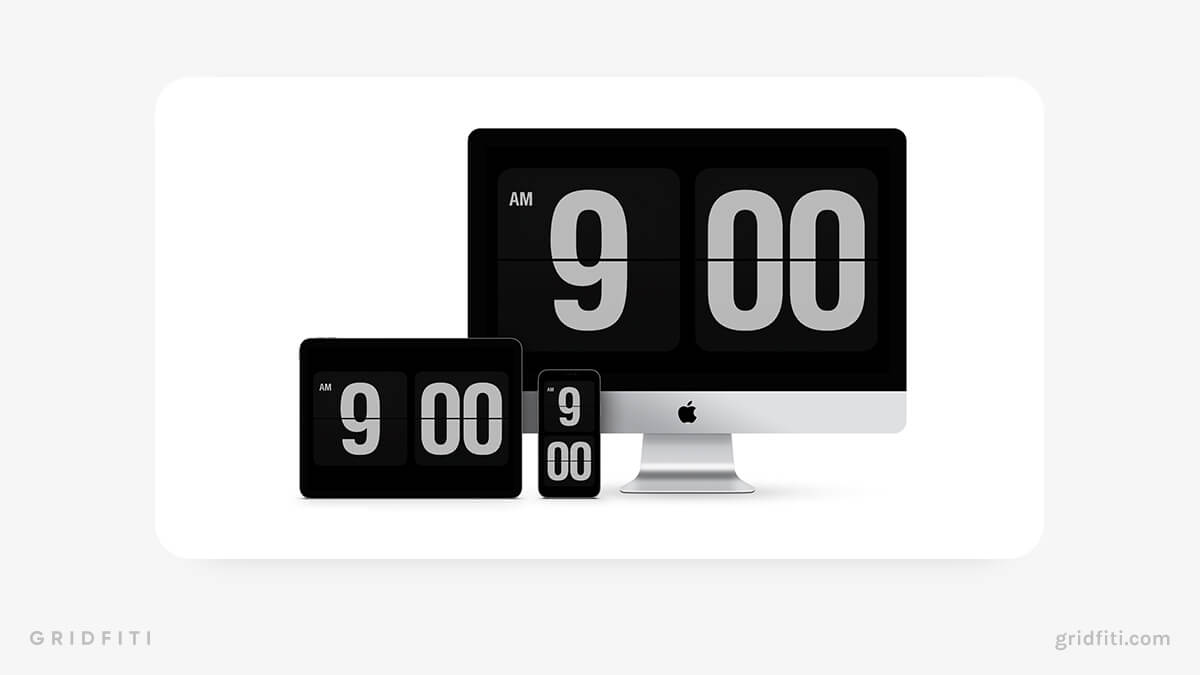 Bonus: Aesthetic Clock Apps & Widgets
To get an aesthetic clock on your phone, tablet, or as a widget on your Mac – here are the best aesthetic clock apps and widgets for you to pick from!
For more clock apps, check out our blog post rounding-up aesthetic iOS widget ideas.
FlipClock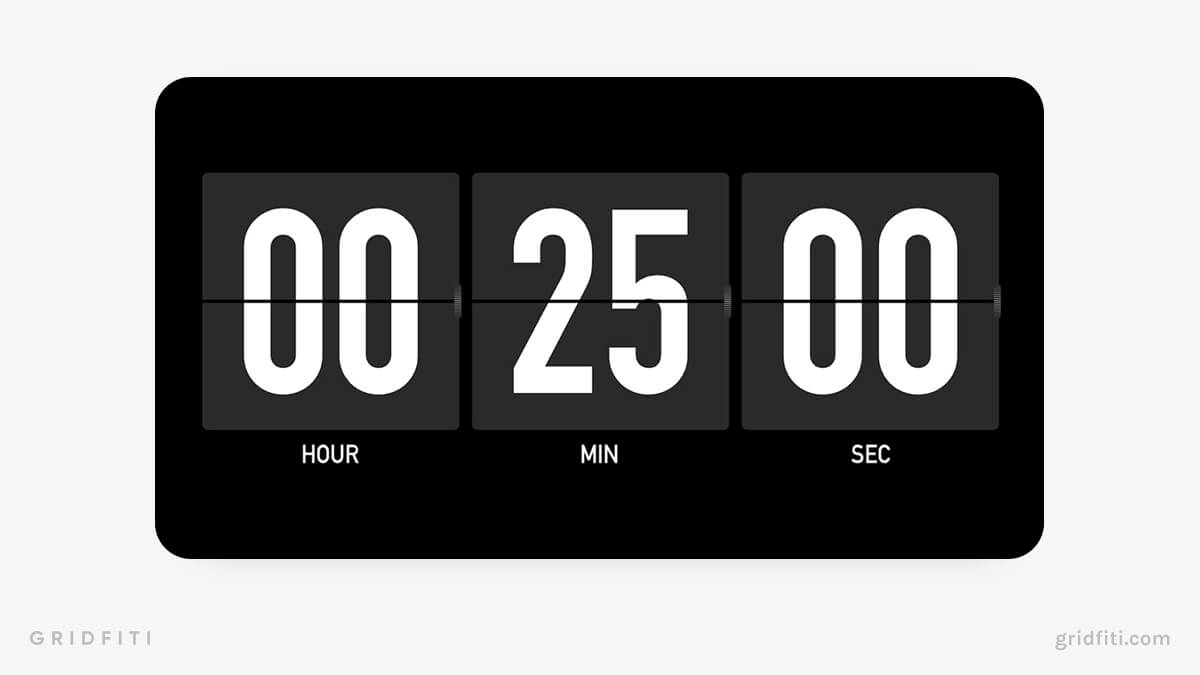 Zen Flip Clock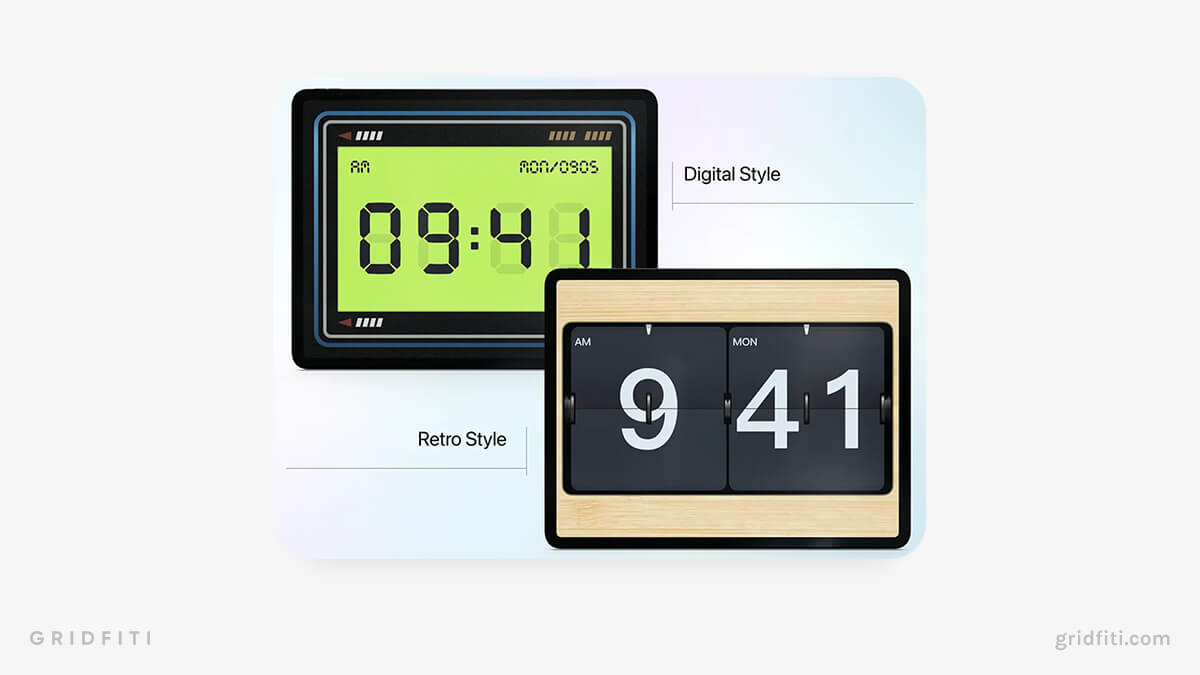 MD Clock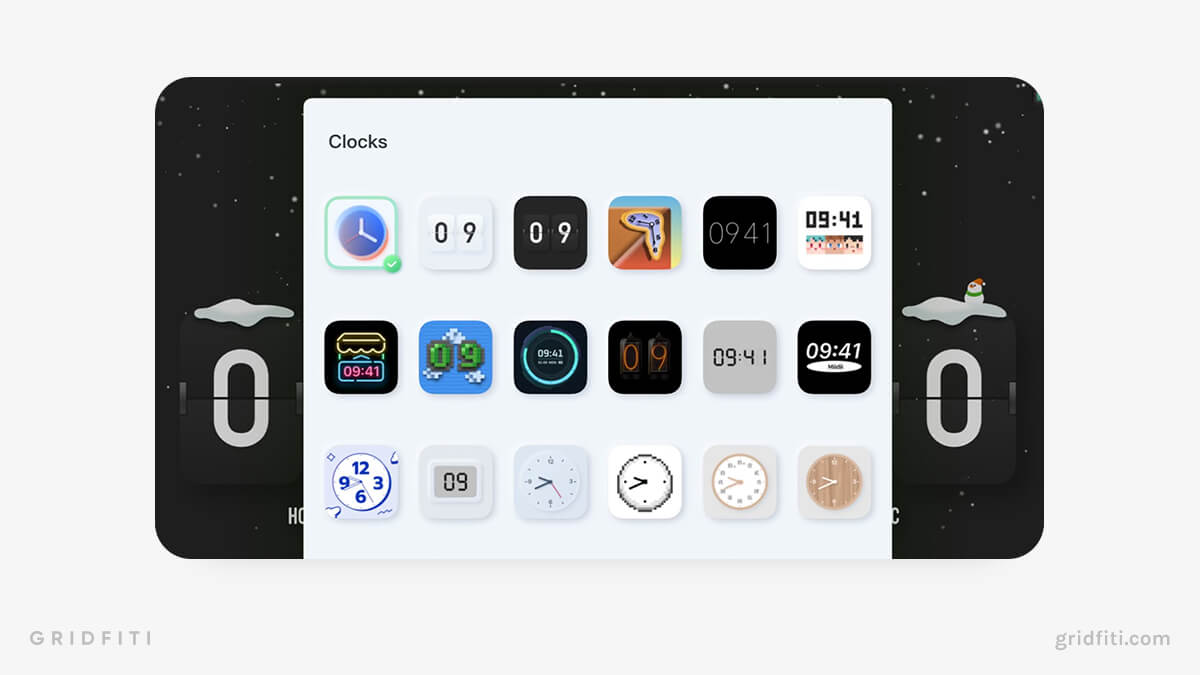 Which online clock is your favorite? Any that should be added to the round-up? Let us know in the comments below!
Gridfiti is supported by its audience – when you buy something using the retail links in our posts, we may earn a small commission at no additional cost to you. Read more about our affiliate disclaimer.