Browsers are the gateway to the internet, allowing us to access a wealth of information and entertainment. However, not all browsers are created equal, and some simply offer a more aesthetically pleasing experience than others.
We've curated some of the best browsers that were designed with a great visual experience in mind, making browsing more immersive and enjoyable – not to mention, matching your digital decor theme! Keep scrolling and check out our round-up of some of the most aesthetic browsers to get started.
Want more digital decor tips and tricks? Join our mailing list!
SigmaOS
Feature Highlights
Group tabs into different workspaces to avoid clutter
Lazy Search to quickly find anything in your browser with ease
Master multitasking with Sigma's simple split screen
Sync SigmaOS with other devices and access your workspaces anywhere
Boost productivity through seamless navigation with Cheat Sheet shortcuts
SigmaOS lets you customize your browser perfectly to your needs. During setup, you'll be matched with a usage template; from there, you can curate a personalized browsing experience!
SigmaOS' interface is very aesthetically pleasing. One standout feature is the use of emoji icons for workspaces, which adds a fun and unique touch to the browsing experience. The bright theme and pops of pastel colors is a real refreshing change from the typical dark or neutral color schemes often found in browsers. The minimalist design of the address bar and top icons helps to declutter the screen and create a more organized feel. All of these design elements contribute to a browser that is not only functional, but also visually appealing.
SigmaOS is designed with students and researchers in mind. You can group research papers, create a hub for upcoming projects, and separate work from play with SigmaOS' group tabs.
One of the best features of SigmaOS is its tab grouping. Keep tabs in separate folders for work, entertainment, writing — or create your own bespoke tab group. You can even rename tabs to make them personalized and easier to recognize (tip: use emojis in your tab names to make your browser setup extra aesthetic!).
Lazy Search makes finding anything on SigmaOS a breeze. Simply press '/' and search through your workspaces, commands, tabs, tags, or just search the web.
Researching for your next article and need to make notes? Split screen has never been easier with SigmaOS. Set tabs as "Side" and open them in split screen. You can quickly switch between split screen tabs, and they'll remain in place when you toggle split screen on and off.
Sync SigmaOS between your desktop and laptop so you don't miss out when inspiration hits. All of your workspaces and pages will sync across both devices so you can dive straight back into work wherever you are.
Cheat Sheet shortcuts are a game-changer on SigmaOS. Close tabs by simply pressing "D", create a reminder by pressing "R", tag a page with "T", and much more. Navigating your browser has never been easier.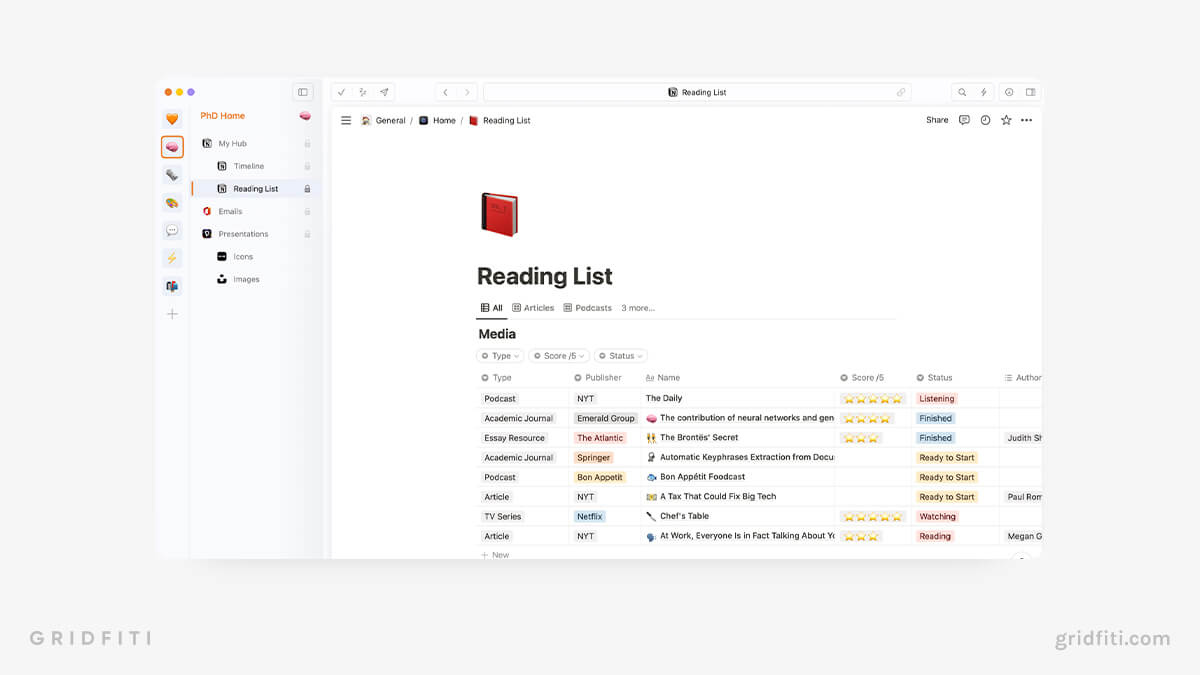 Google Chrome Browser
Feature Highlights
Simple and familiar interface
The fastest browser for loading
Highly customizable aesthetic
Offers the best selection of extensions
Google Chrome Browser is the world's leading browser, and for a good reason. With its user-friendly interface, high levels of customization, and lightning-fast loading speeds, it's easy to see why people never stray from their old faithful browser.
Google Chrome's simple and familiar interface means you always know where your tabs are, how to access your history, or where your downloads went. It's also optimized for use with popular Google apps like Gmail and Google Calendar.
When it comes to aesthetic customization, Google Chrome ranks highly. Themes let you choose aesthetic desktop backgrounds ranging from minimalistic, to dark academia, to tie-dye themes. Or, create your own theme for a personal touch! Check out some of our top aesthetic Google Chrome themes & backgrounds if you need help finding the right theme for your aesthetic.
Extensions and apps are another top aesthetic customization feature for Google Chrome. Extensions and apps mean you can add games, productivity tools, and grammar checkers to your browser. You can even customize your cursor and YouTube progress bars.
Searching for new extensions to take your Chrome customization to the next level? Take a scroll through some of our favorite aesthetic extensions.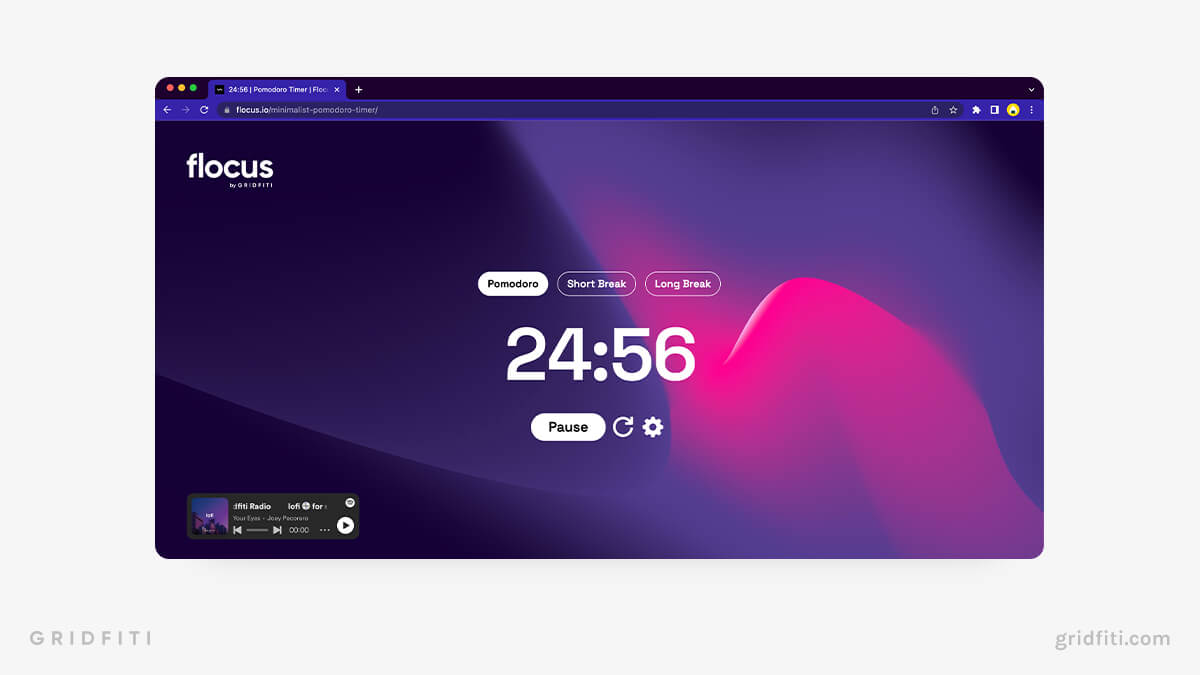 Arc from The Browser Company
Feature Highlights
Split tabs and documents into different spaces and profiles, including personal, social, and work
Library collects downloaded images and files and connects them to the web, perfect for collaborating
Easel is a collaborative whiteboard where you can write, screenshot, and share
Support for Chrome extensions adds an extra layer to customization
Arc from The Browser Company is a browser focusing on organization, collaboration, and flexibility. Rather than being a passive tool, the Arc browser attempts to define user experience through its interface. It's similar in appearance to SigmaOS with its lefthand sidebar but with some notable differences.
Having different profiles and spaces in Arc means you can focus on a single project at a time by grouping files and tabs in one place. You can even change the color of each workspace to fit your aesthetic! The workspace theme picker (pictured below) lets you really customize the look – allowing you to pick a solid or gradient color theme, as well as even transparency level and textures for the sidebar.
The Library feature displays your downloads and files, with links to their source. It's a valuable resource for dragging files into websites or sharing them with others.
Slipview eliminates the need for multiple browser windows when in split screen. With keyboard shortcuts, you can create another window next to your tab or drag and drop an existing one with ease.
One of Arc's stand-out features is Easel. Easel is a collaborative whiteboard where you can collect websites, notes, and images together on one page without using messy folders. The capture button takes screenshots for Easel and automatically links back to the source webpage.
For example, with Easel you can collect ideas on where to stay on your next vacation and share them with your family. You can all view of your ideas in one clear space, complete with images, links, and notes. You can even create an aesthetically pleasing vision board!
Arc uses Chromium, the same codebase as Chrome. As a result, Arc has access to the Chrome extensions, so you don't need to worry about missing out on your favorite aesthetic add-ons.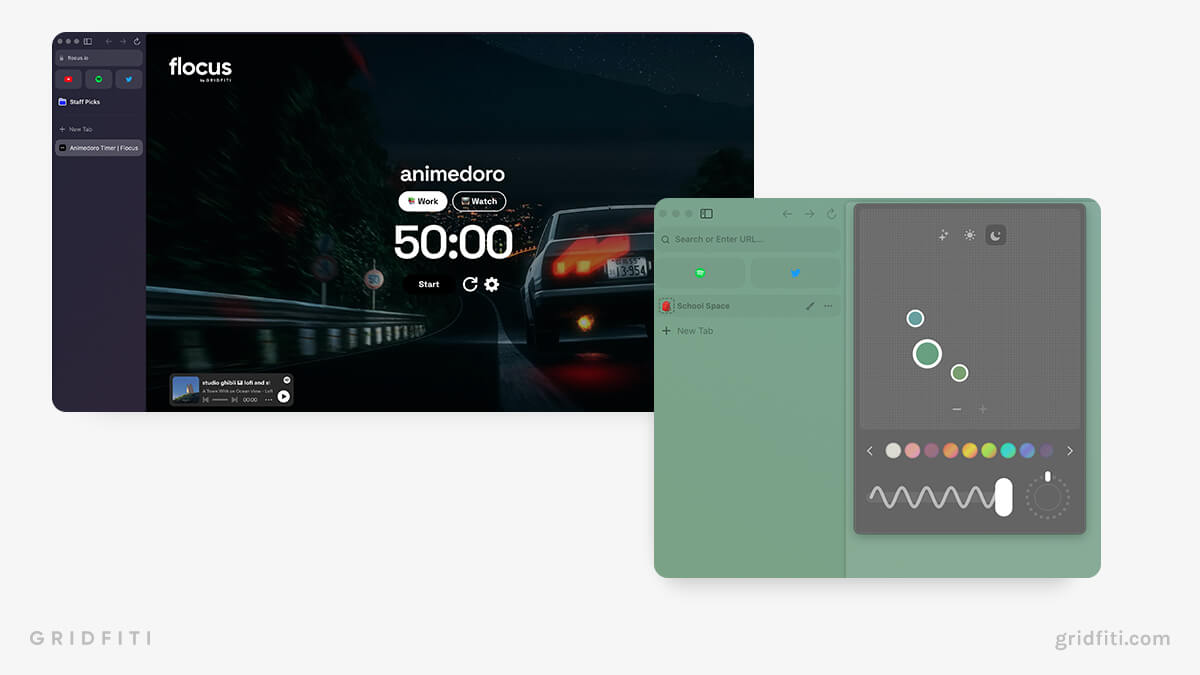 Min Browser
Feature Highlights
Reader Mode removes additional images and screen clutter
Min prevents ads and trackers as default and can block scripts and images to boost internet speeds
Keyboard shortcuts are configurable, letting you use your preferred setup
Pages you haven't looked at fade out over time and Focus Mode hides all other tabs
The Min Browser is perfect for a minimalist aesthetic. Address bars and tabs take up as little space as possible in Min to give you more room on your screen, removing distractions, improving focus, and giving you a more immersive experience!
Reader Mode is one of the best features of Min. It removes advertisements, comment sections, and trackers to remove distractions and improve loading speeds.
Min blocks third-party ads and trackers, giving you more privacy while you browse. While blocking ads and trackers is a feature on most browsers, Min does this by default.
Tab groups, called tasks on Min, let you open new tabs next to your current one so you don't lose track of an important page. Keyboard shortcuts are configurable so you can swap from tab to tab and task to task in a way that suits you.
Enable Focus Mode to hide other tabs to keep you from getting distracted from what you're supposed to be reading or watching. Min might not be the most complicated browser — but sometimes less is more.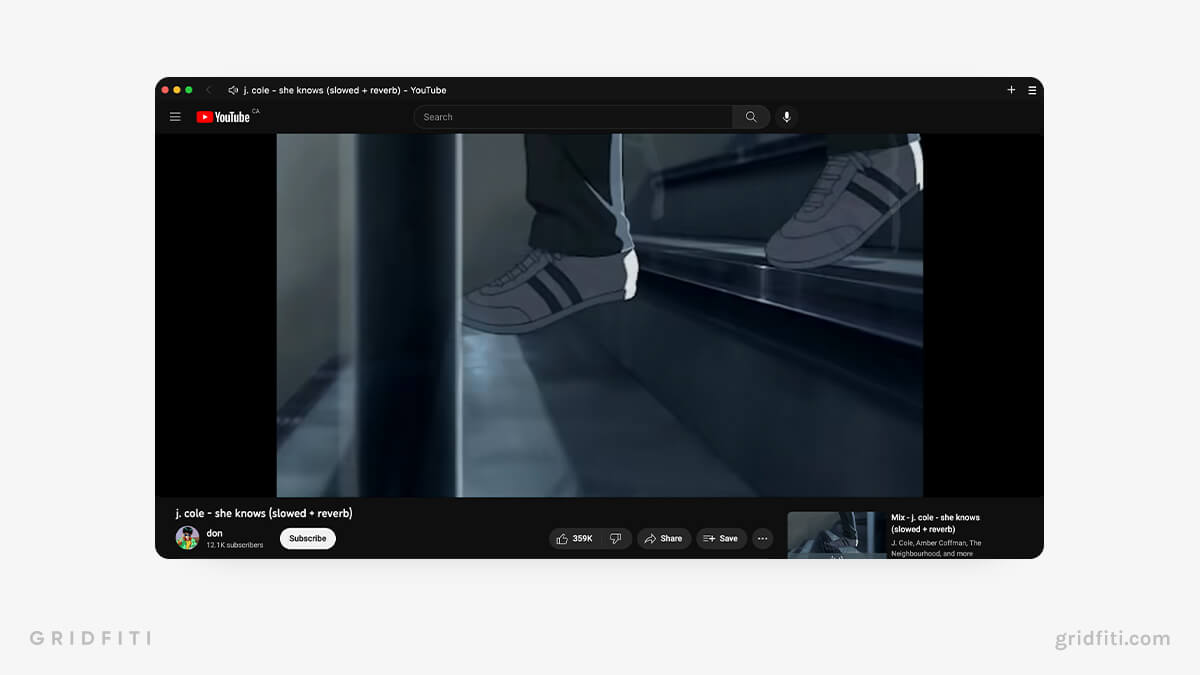 Did we miss your favorite aesthetic browser from our list? Let us know in the comments below!
Gridfiti is supported by its audience – when you buy something using the retail links in our posts, we may earn a small commission at no additional cost to you. Read more about our affiliate disclaimer.