It's easy to customize your physical tech with personalized phone cases, keycaps, laptop sleeves, stickers, and now you can do the same with your digital products too with wallpapers, screensavers, app icons — and even your Chrome background.
Chrome is one of the most popular browsers in the world, and it allows for quite a bit of customization with extensions and backgrounds. We've curated our favorite aesthetic Chrome extensions – and now we're bringing you a shortlist of some of the most aesthetic Google Chrome themes and backgrounds to choose from!
Looking for more ways to turn your Chrome browser aesthetic? Check out our full guide showing you how to customize your Google Chrome!
Want more productivity and setup inspiration? Join our mailing list!
Minimalist Chrome Themes
Often times, less is just more. Keep your Chrome setup simple, sleek, and clutter-free with one of these minimalist themes!
Morpheon Dark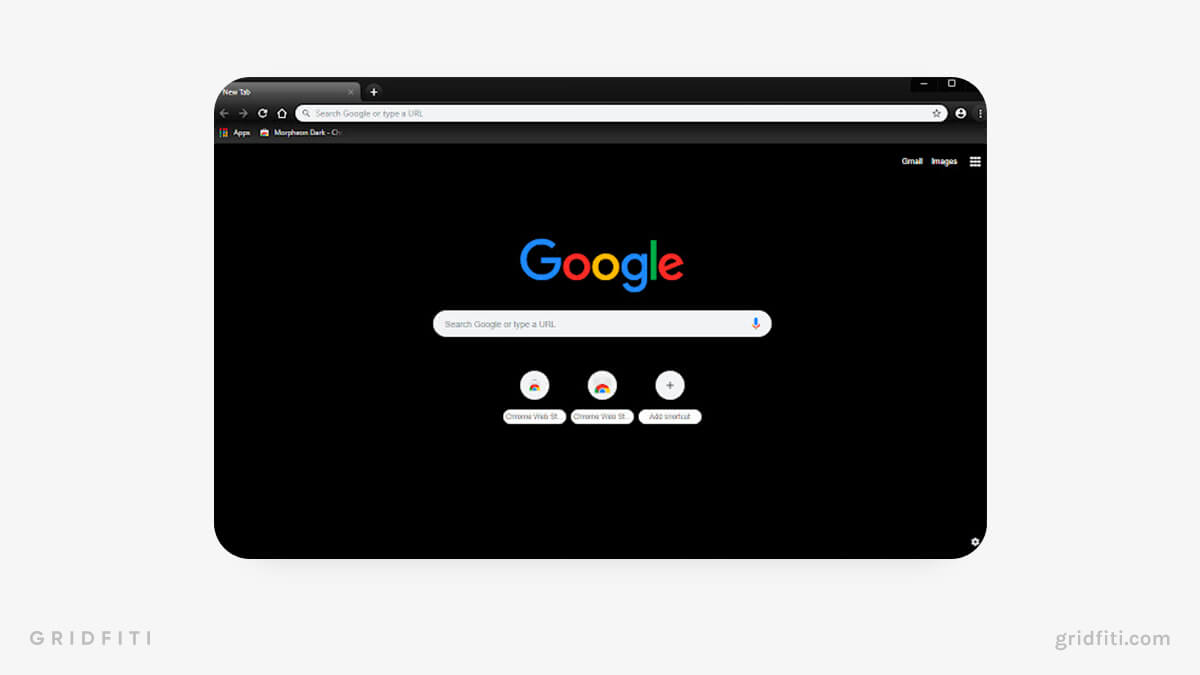 White Minimalist White Desert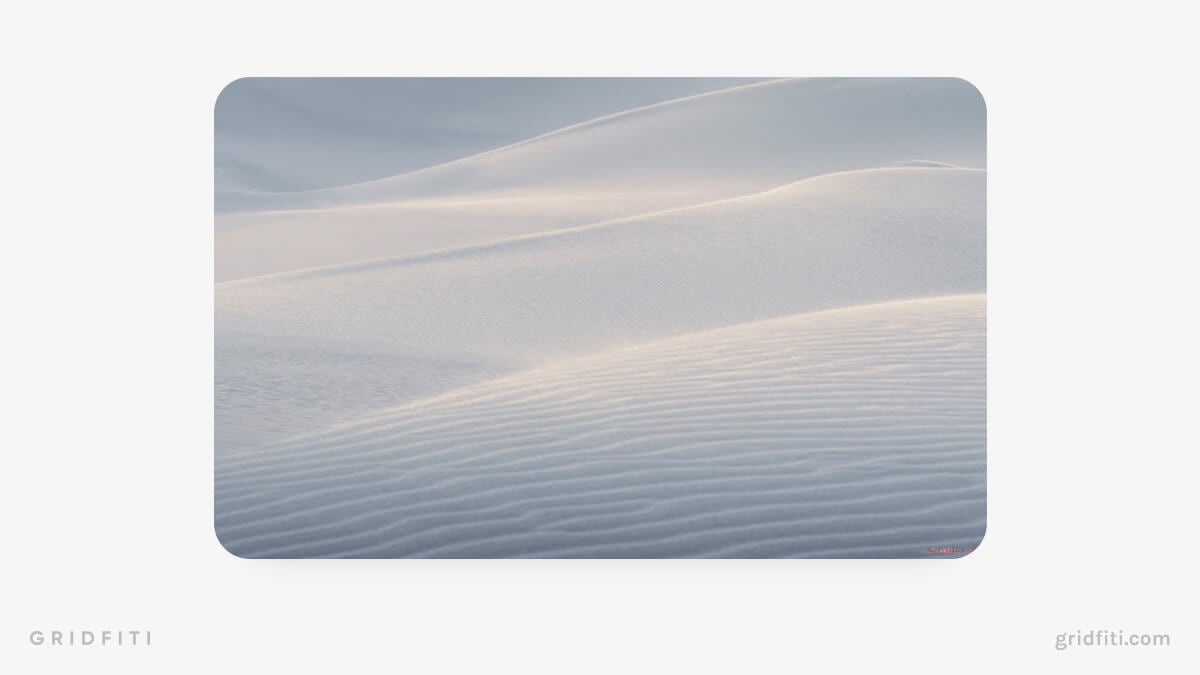 Slate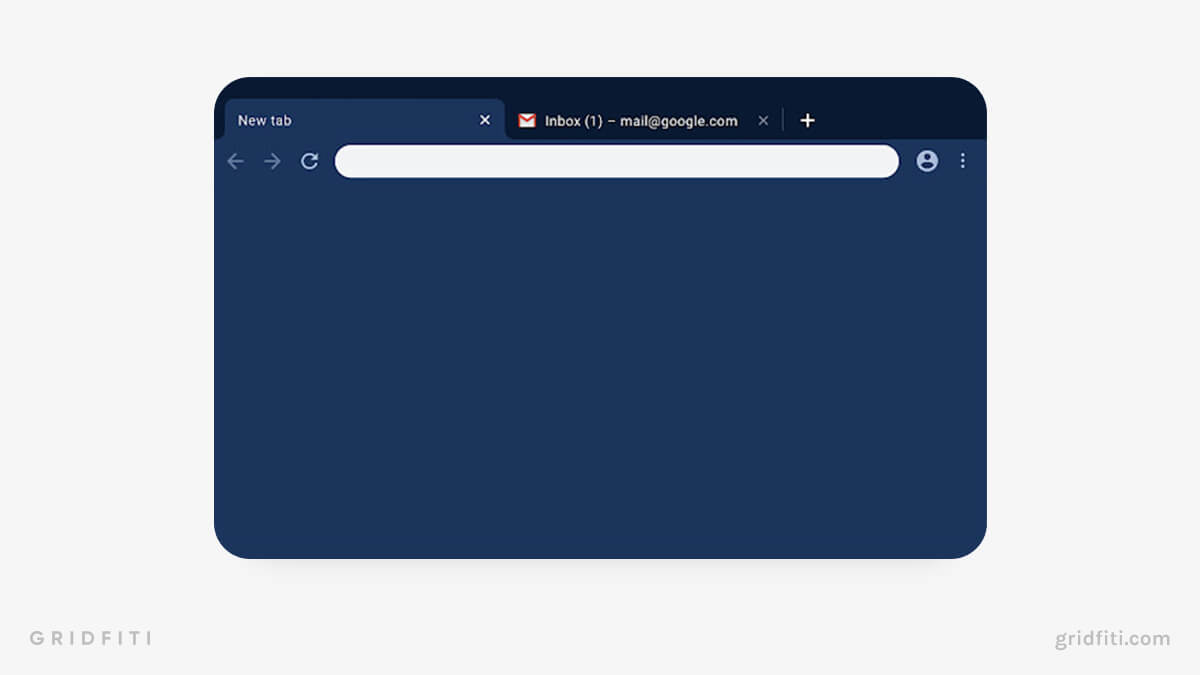 Marsala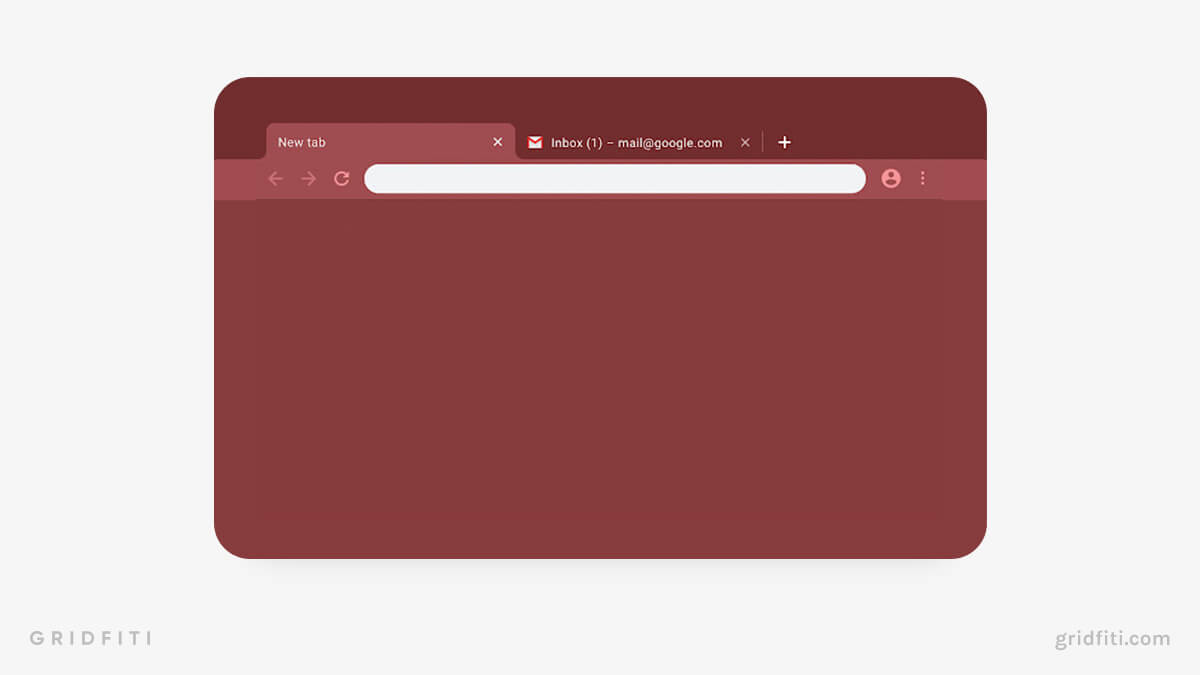 Pastel Chrome Themes
Pick from a few of these select pastel color combos to transform your Chrome theme!
Pastel Rainbows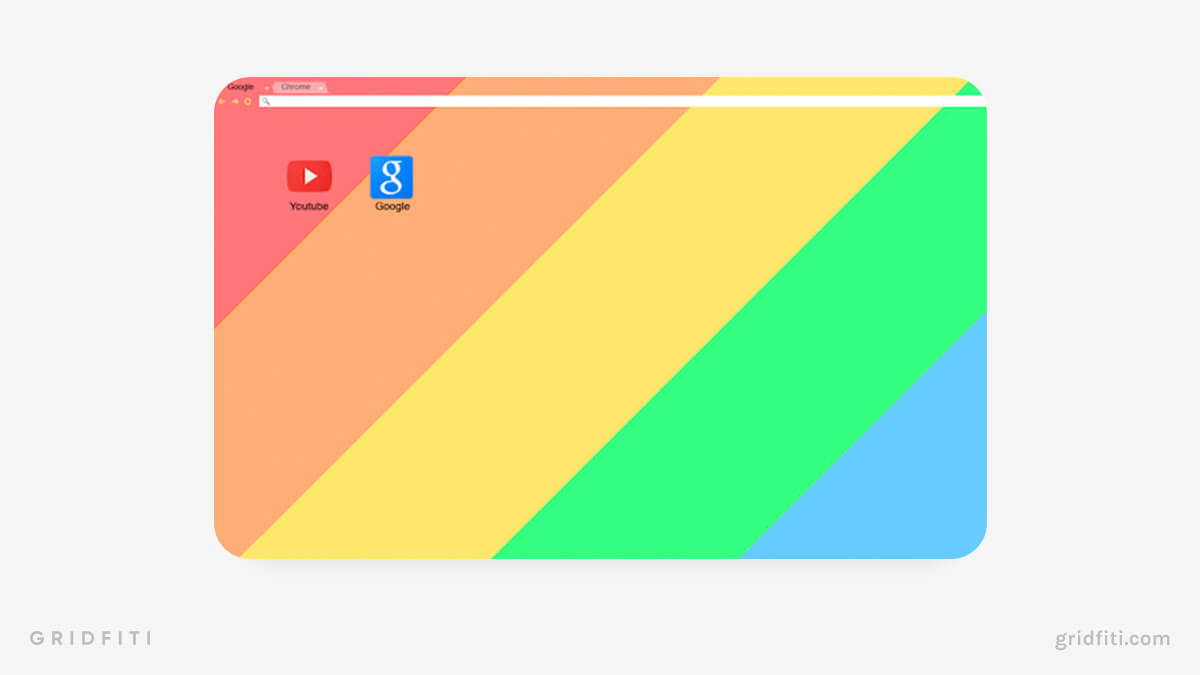 Magical Pastel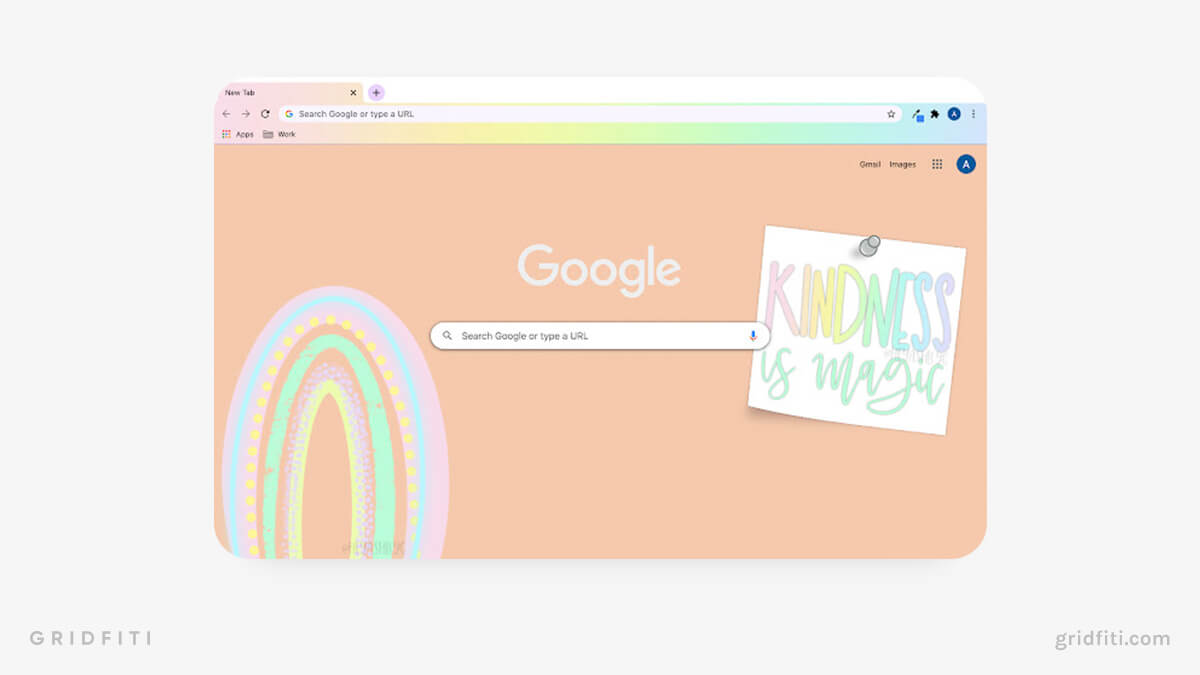 Calm Pastel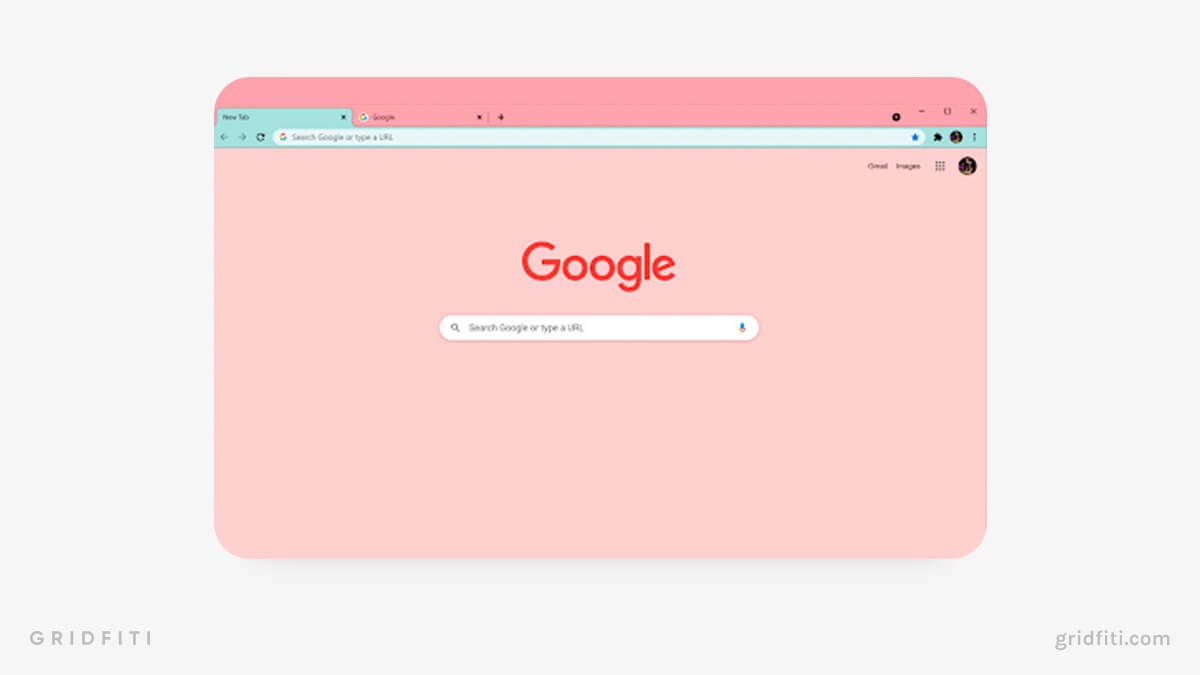 Collage Chrome Themes
Why choose one image when you can have a collection of themed images to complete your aesthetic Chrome setup? Pick from one of these collage backgrounds to get just the look you want.
Aesthetic Sage Green Collage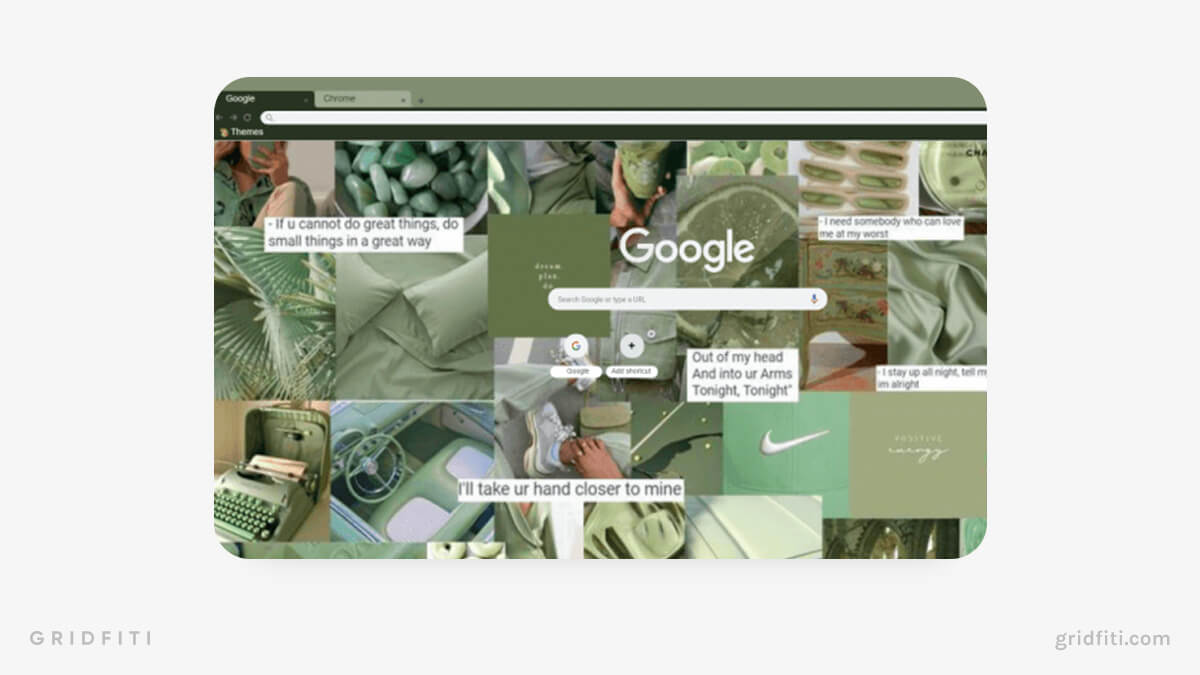 Summer Aesthetic Collage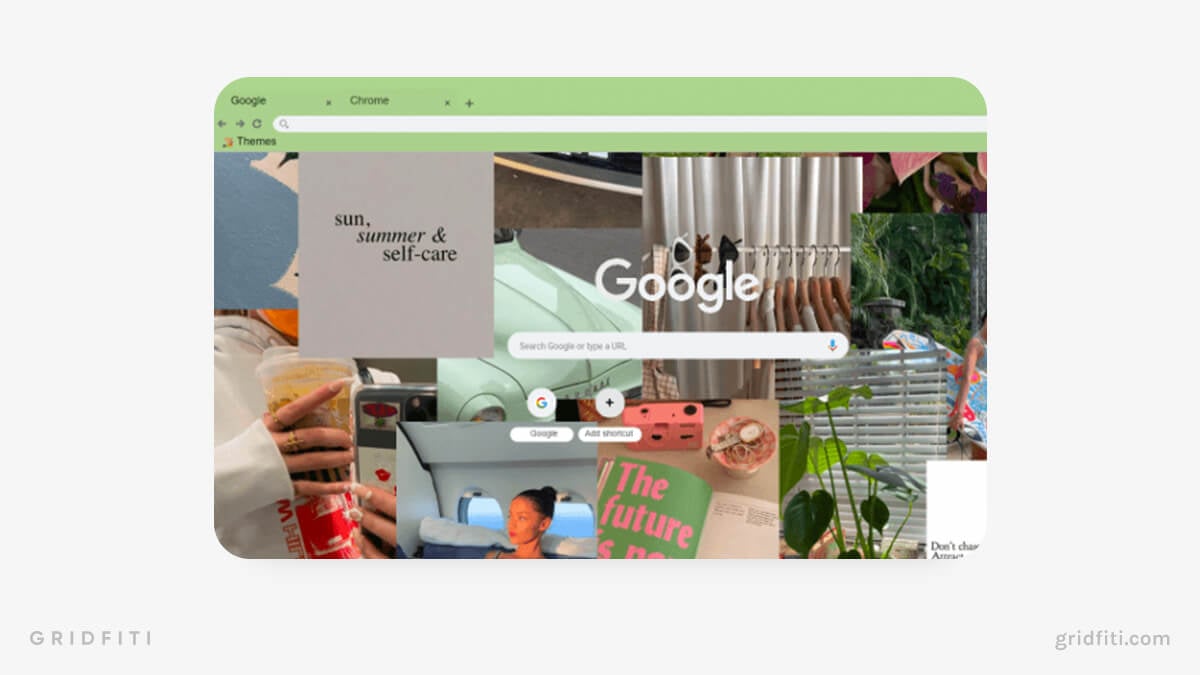 Dark Academia Collage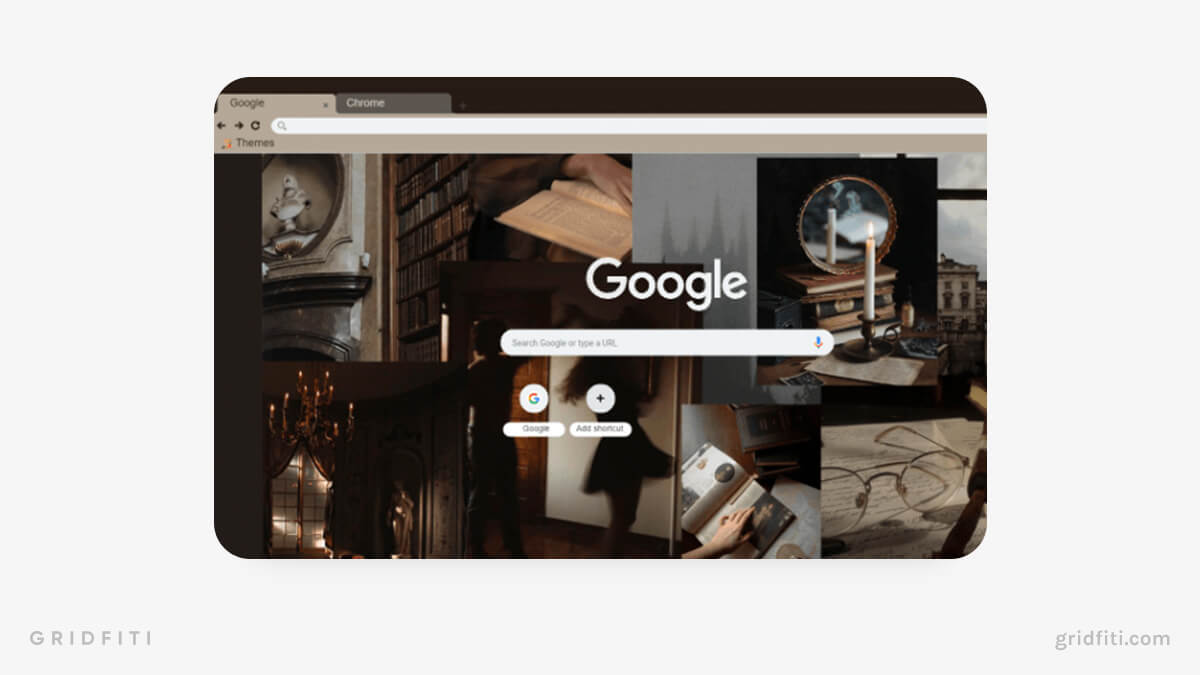 Black & White Collage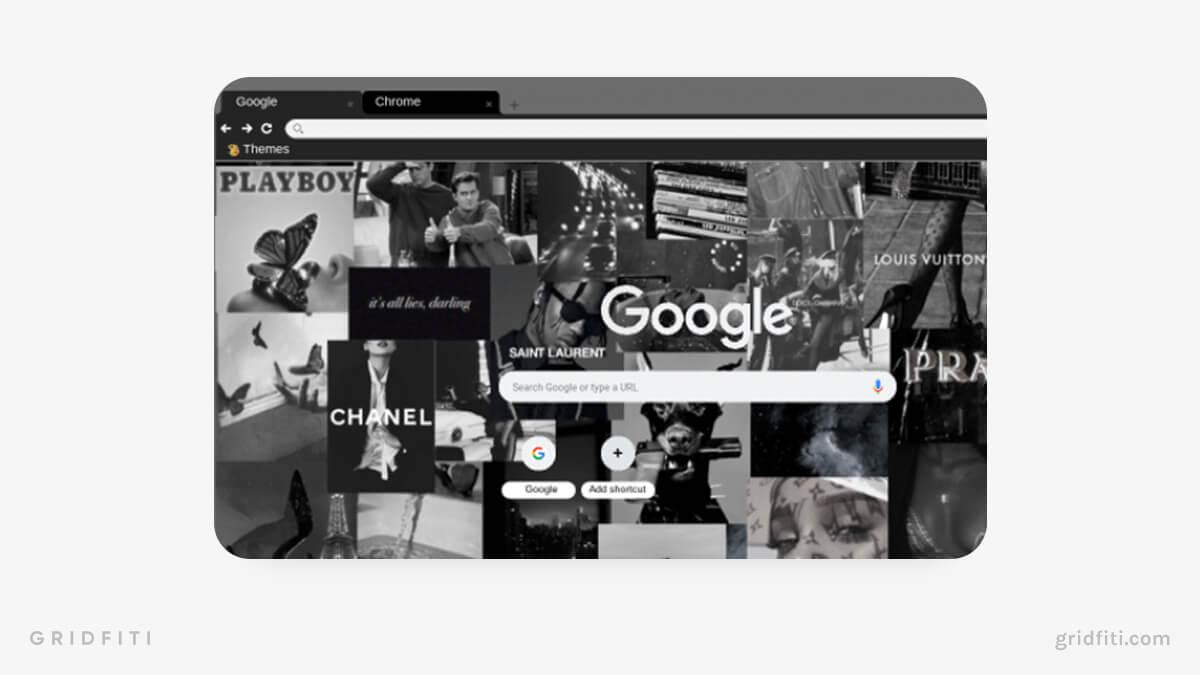 Purple Collage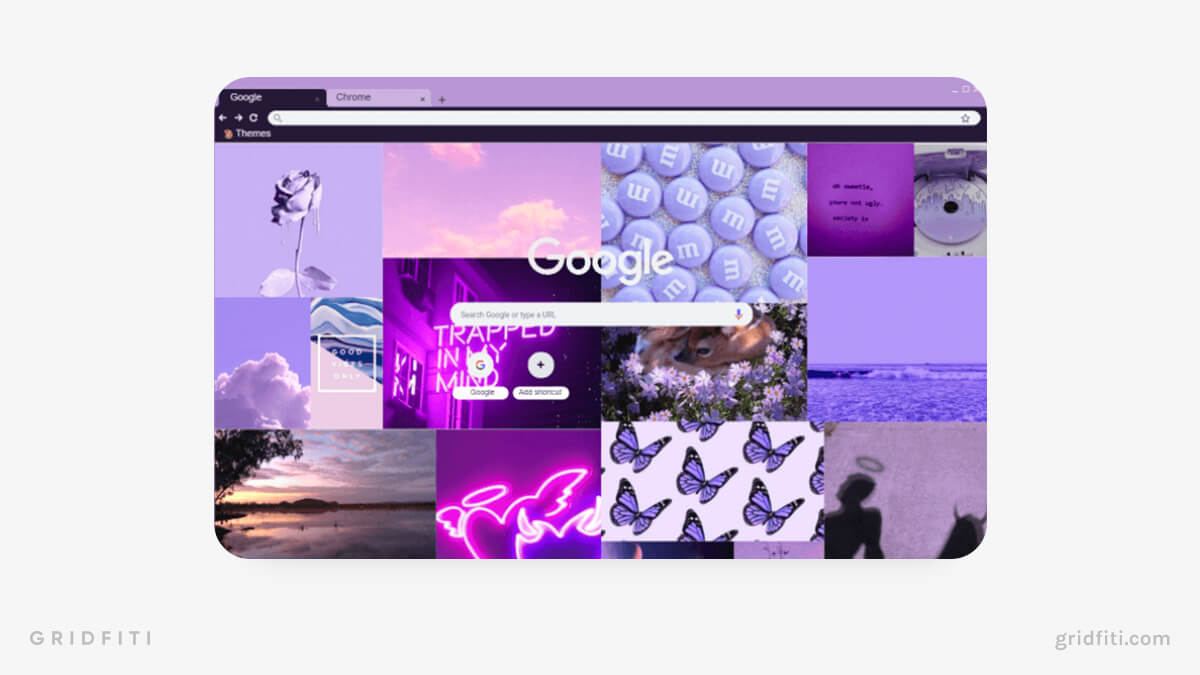 Aesthetic Cloud Chrome Themes
Keep your head in the clouds as you browse the web with these aesthetically pleasing Chrome-ready cloud backgrounds! From sunset clouds to pastel pink clouds, you'll find the perfect theme for your new tab windows!
Sky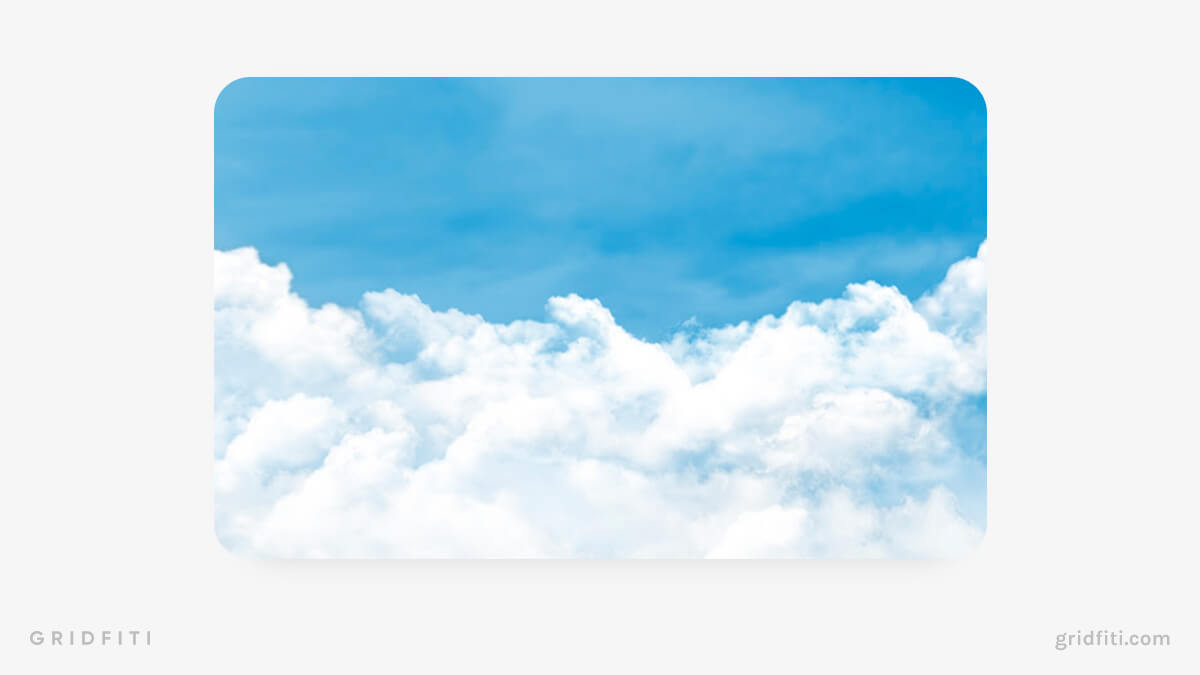 Above the Clouds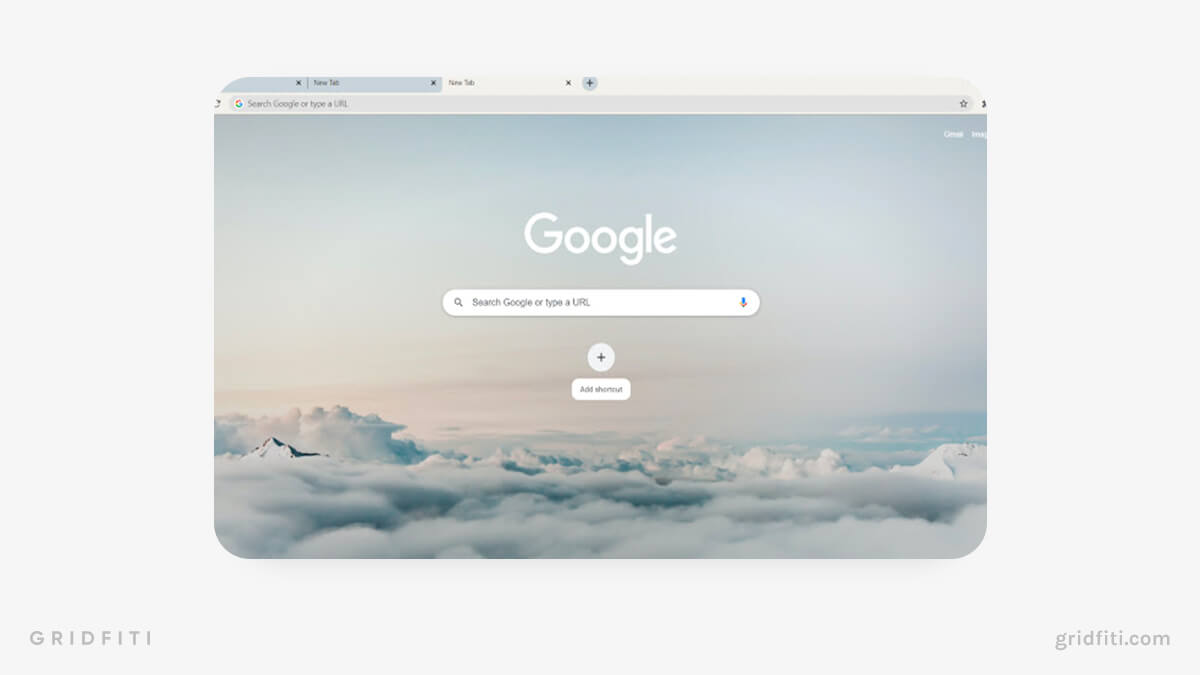 White Clouds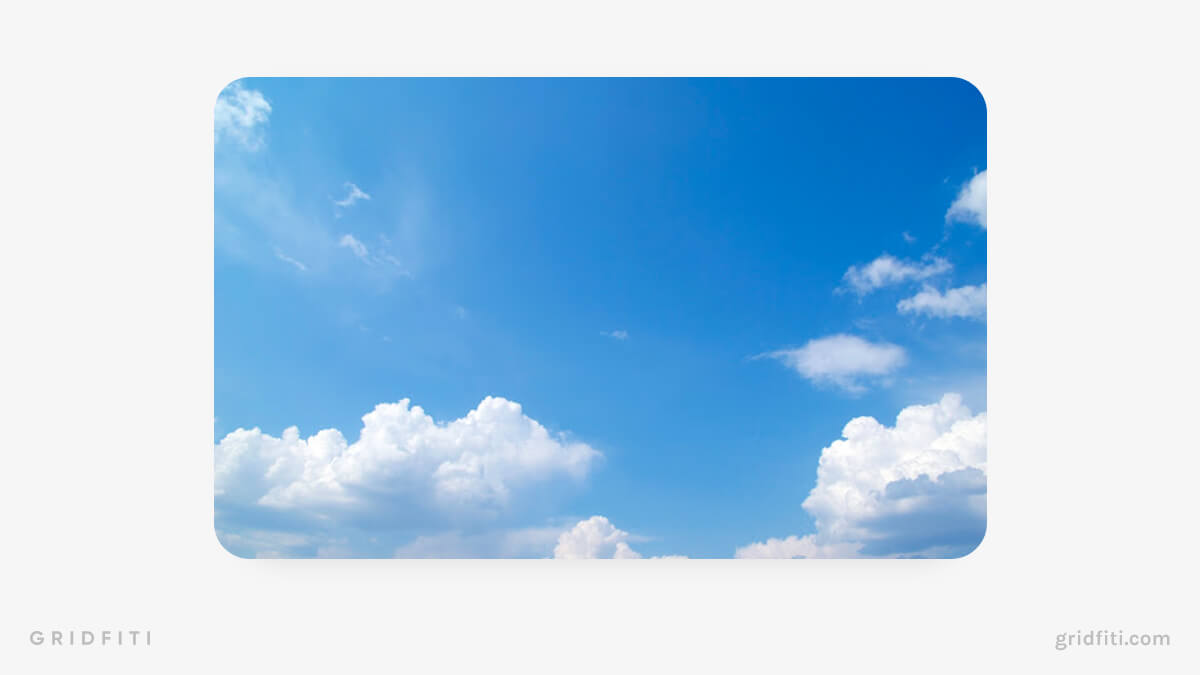 Retro Clouds Theme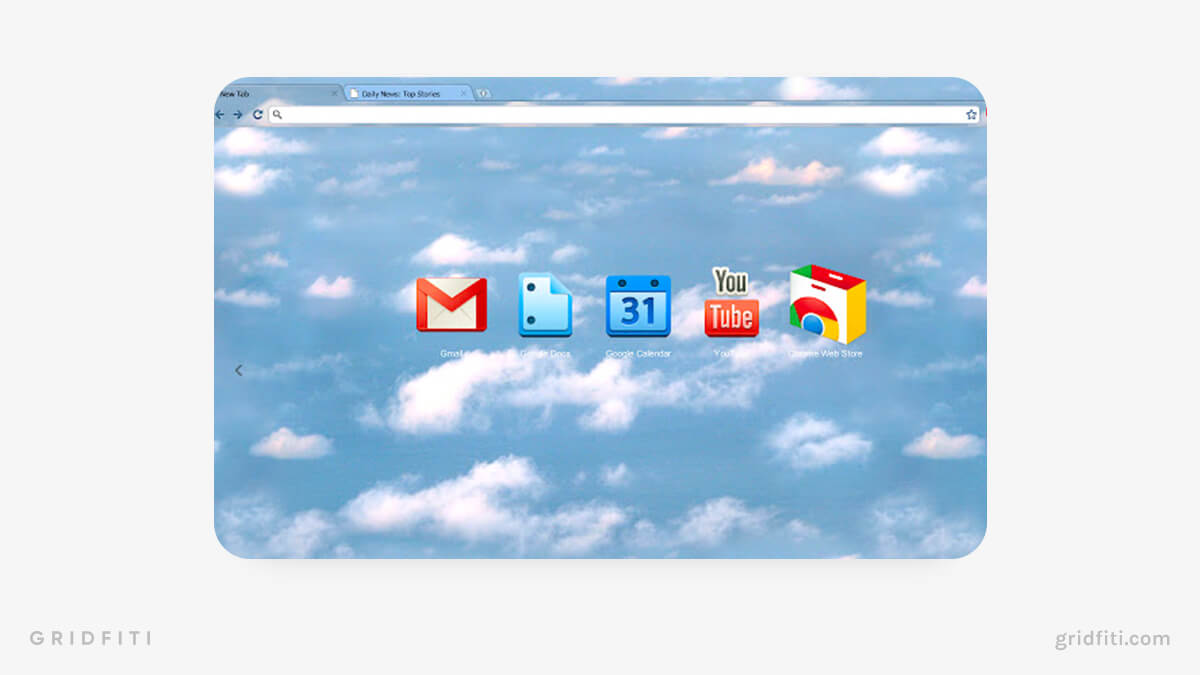 Pink Lake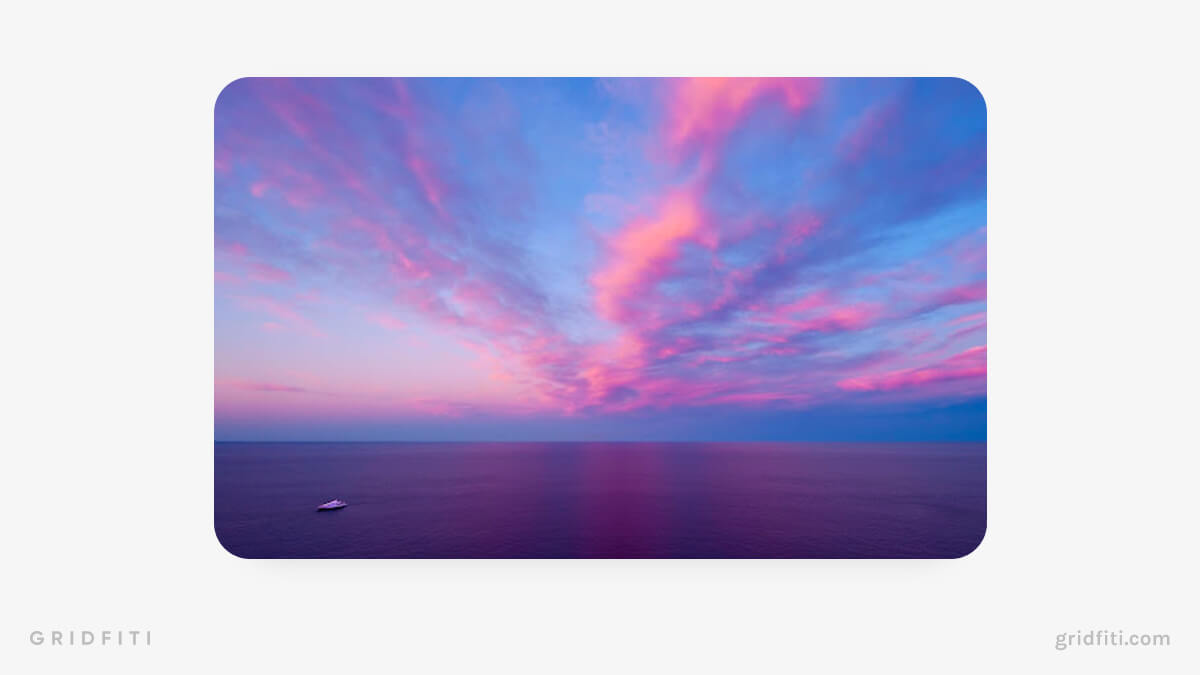 Pink Glitter Clouds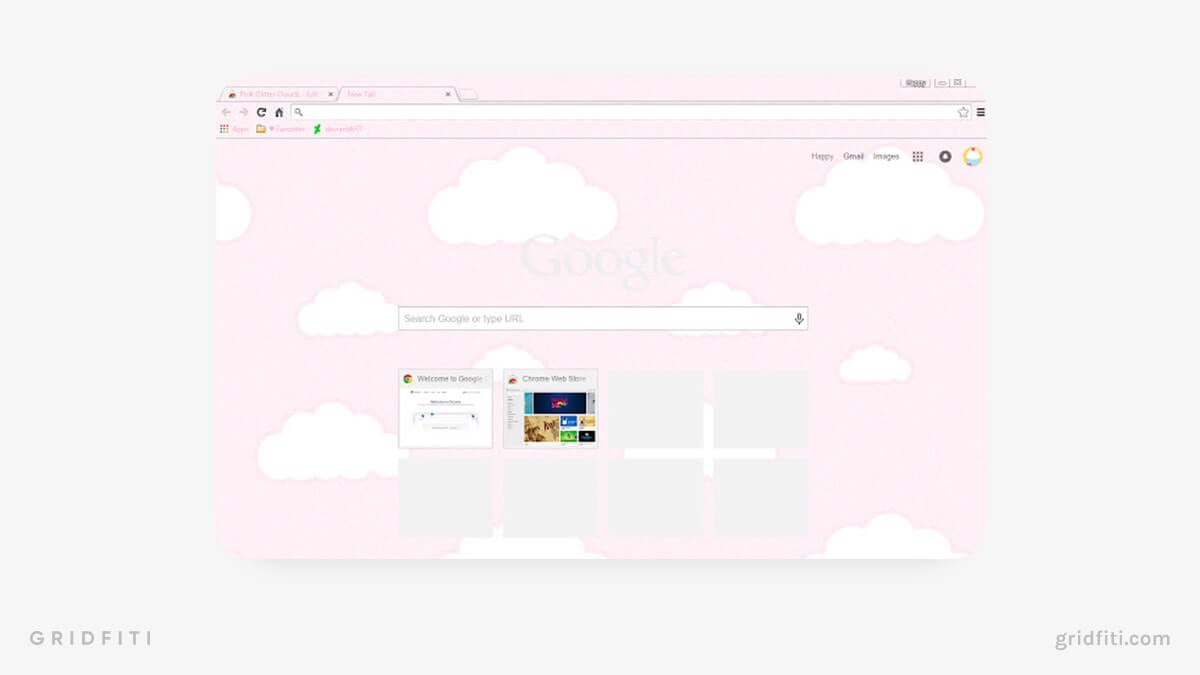 Color Chrome Themes
If you have a favorite color, these are the Chrome backgrounds to complete your setup theme! With several palette options, pick from these colorful Chrome themes to instantly make your browser aesthetic.
Pink Chrome Backgrounds
Rose – Muted Pink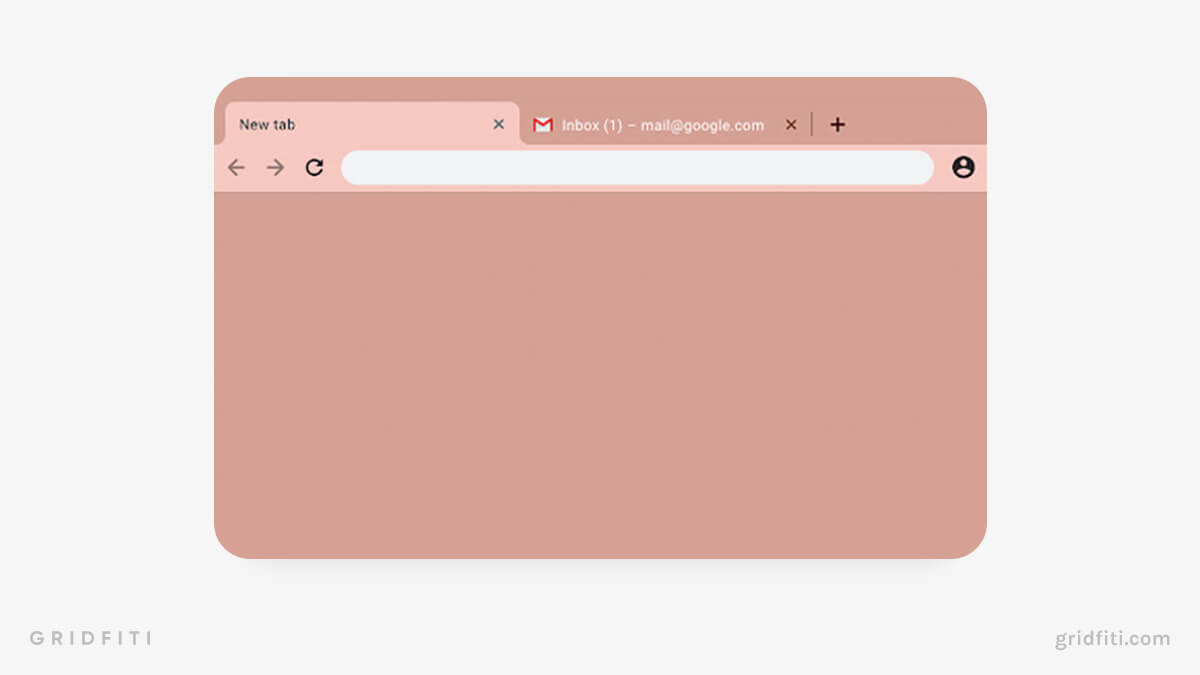 Honeysuckle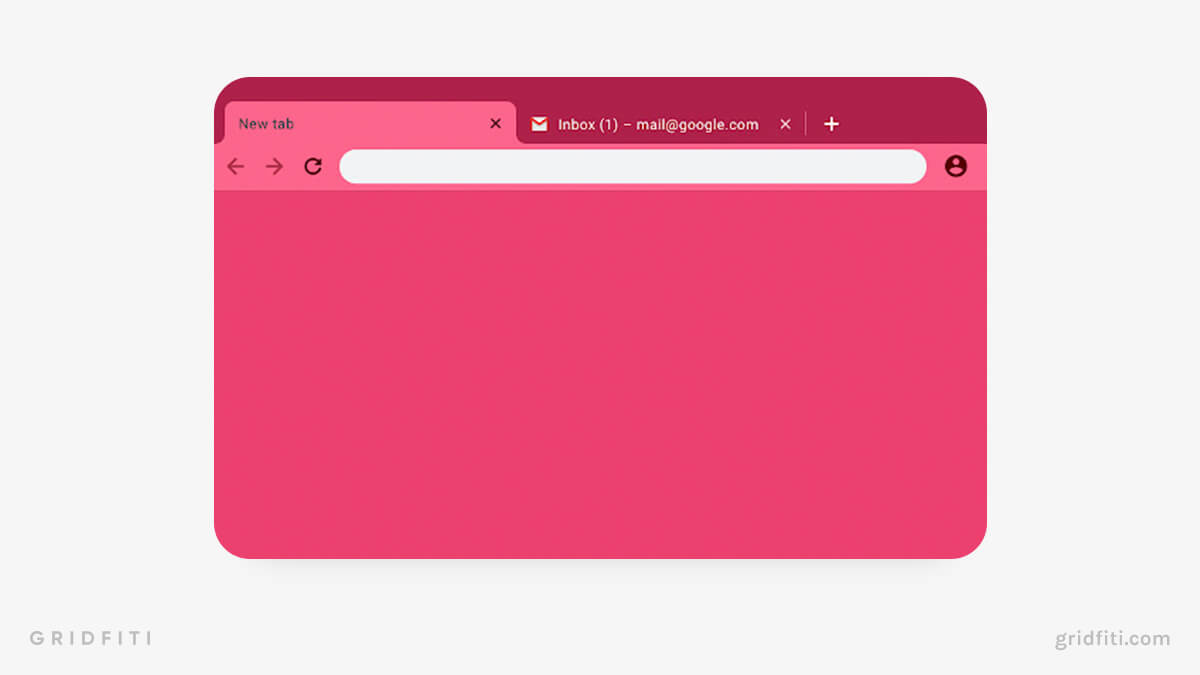 Nkyinkyim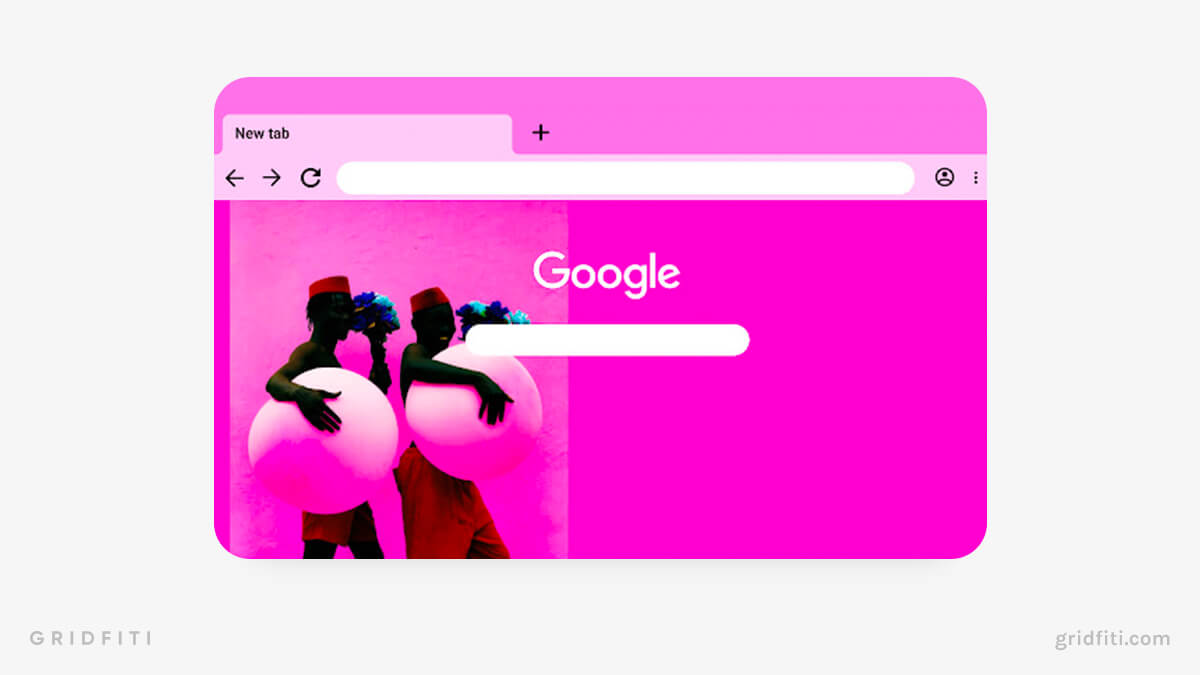 Pink Triangles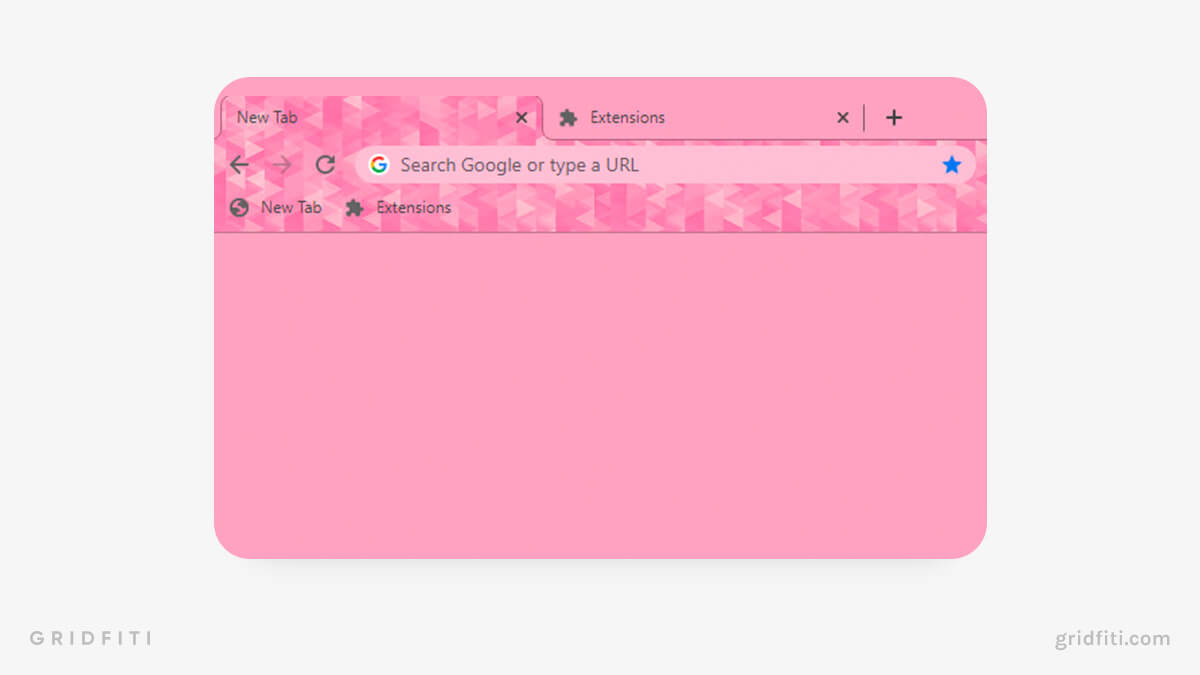 Lenses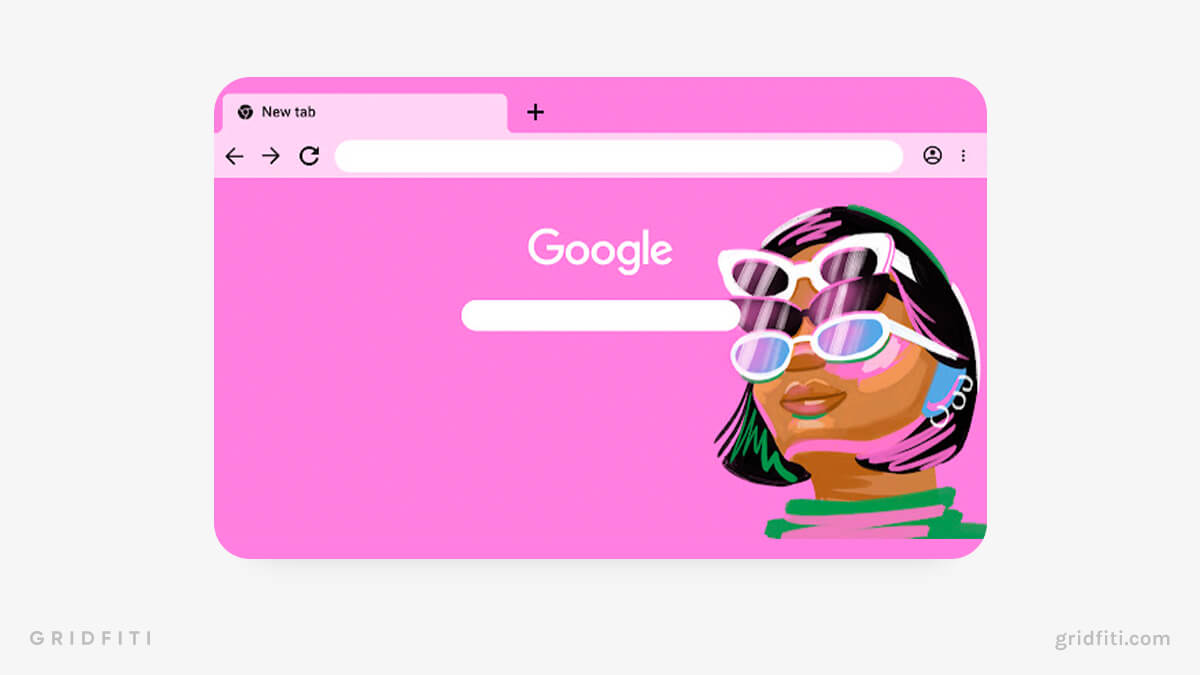 Retro Candy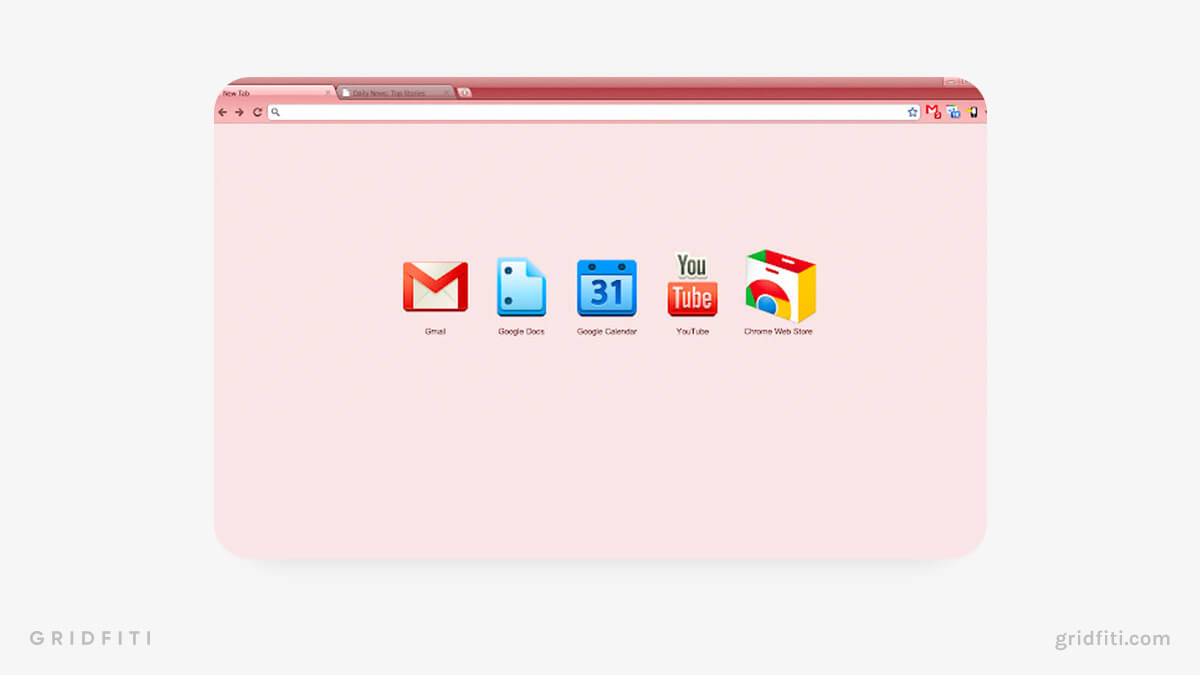 Blue Chrome Backgrounds
Sea Foam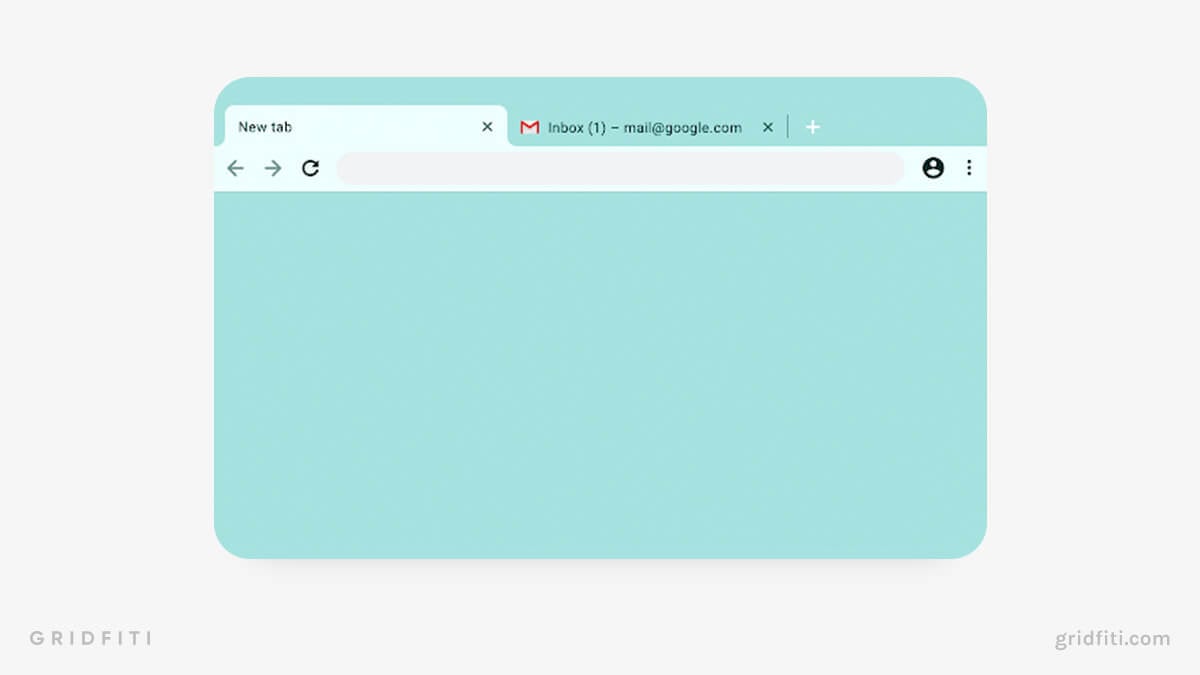 Blue Triangles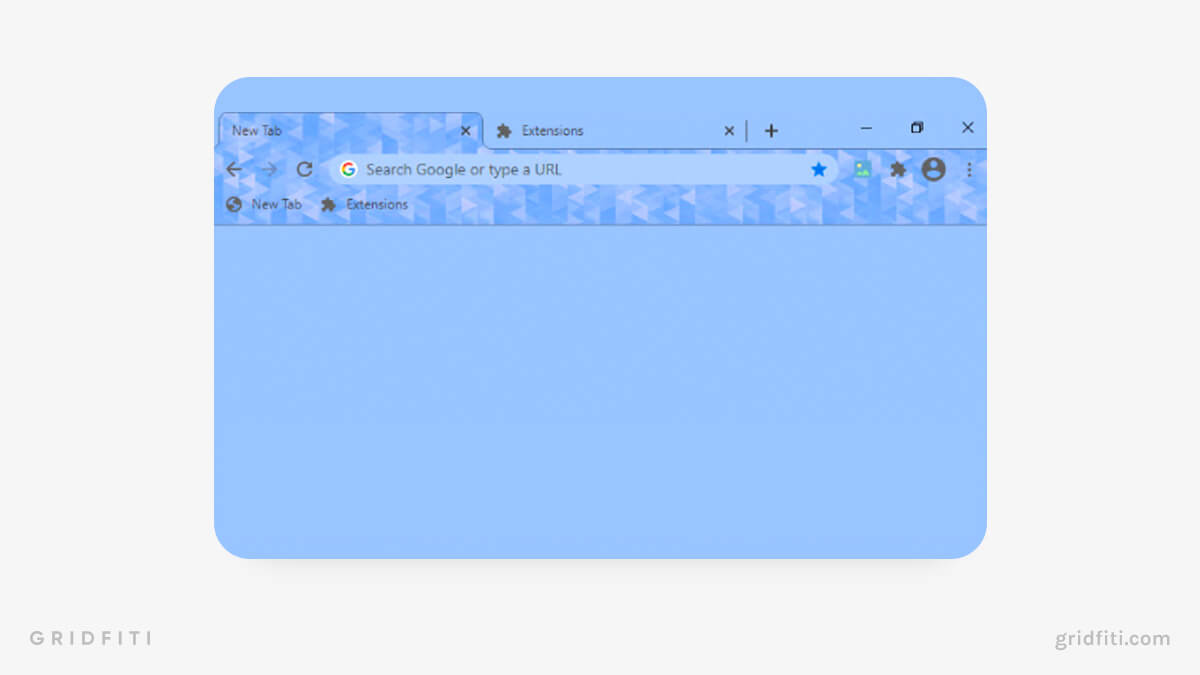 Classic Blue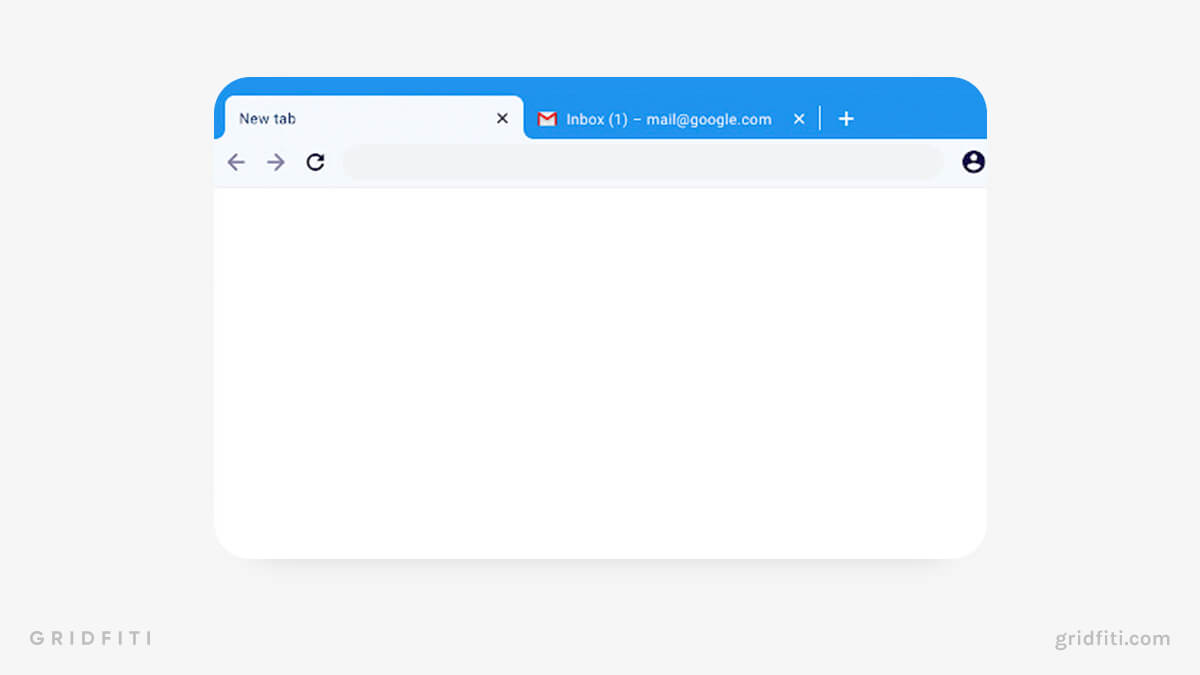 Serenity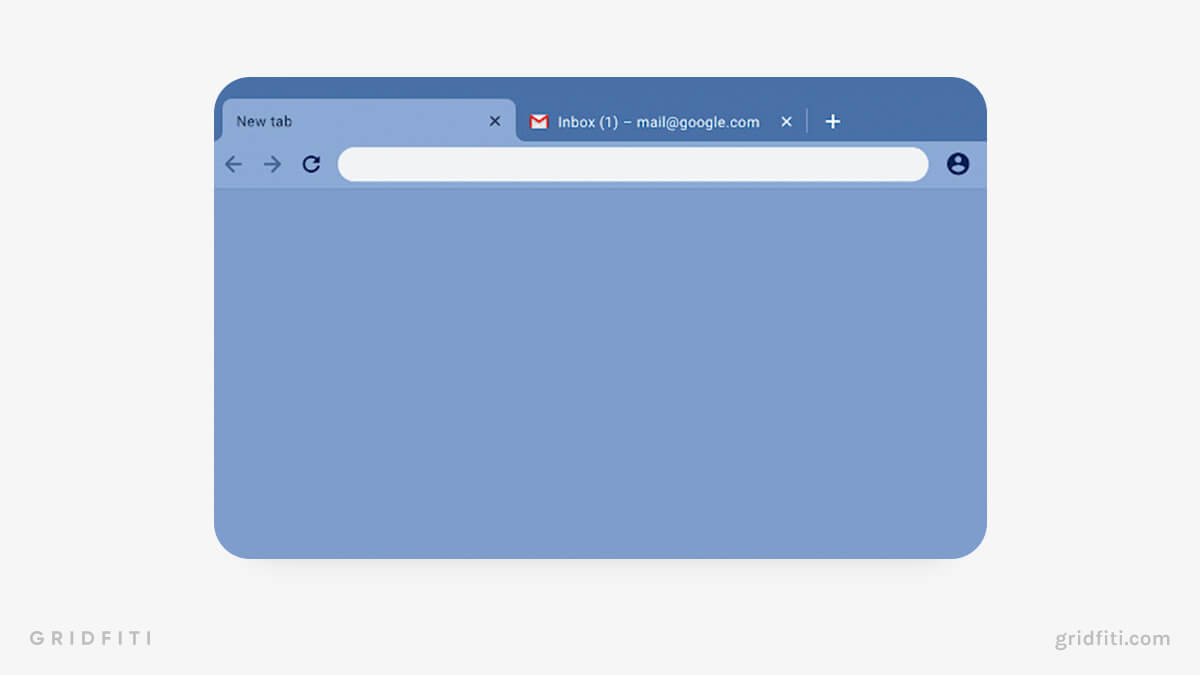 Through the Lily Pad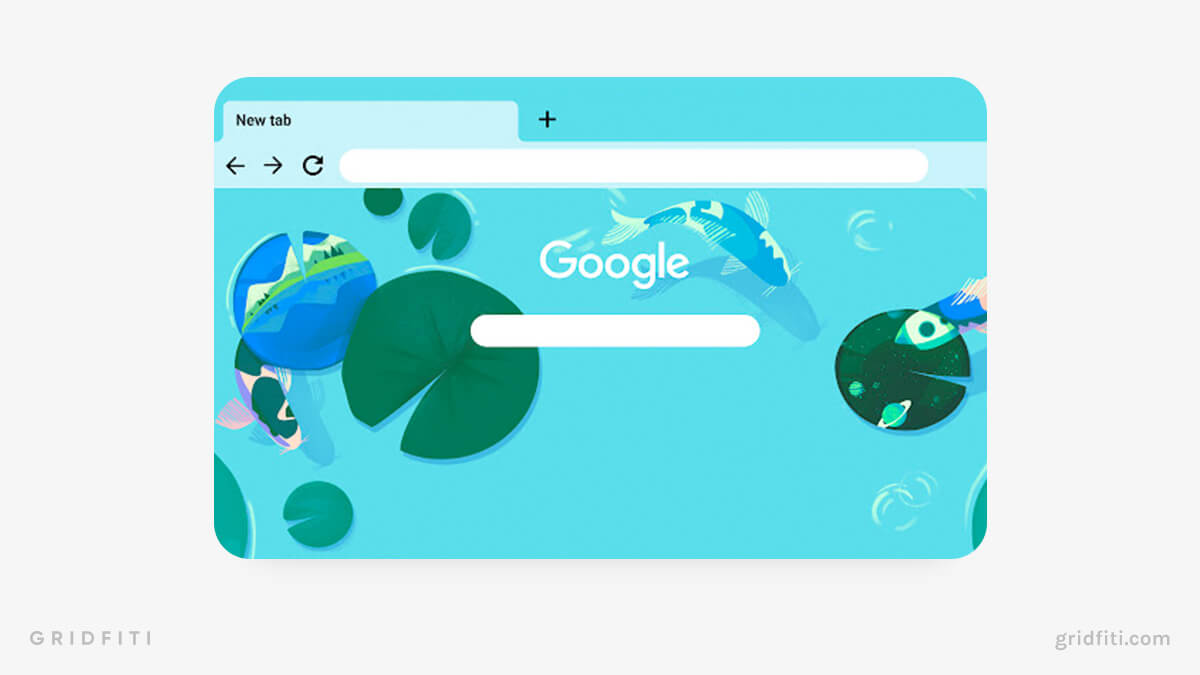 Butterflies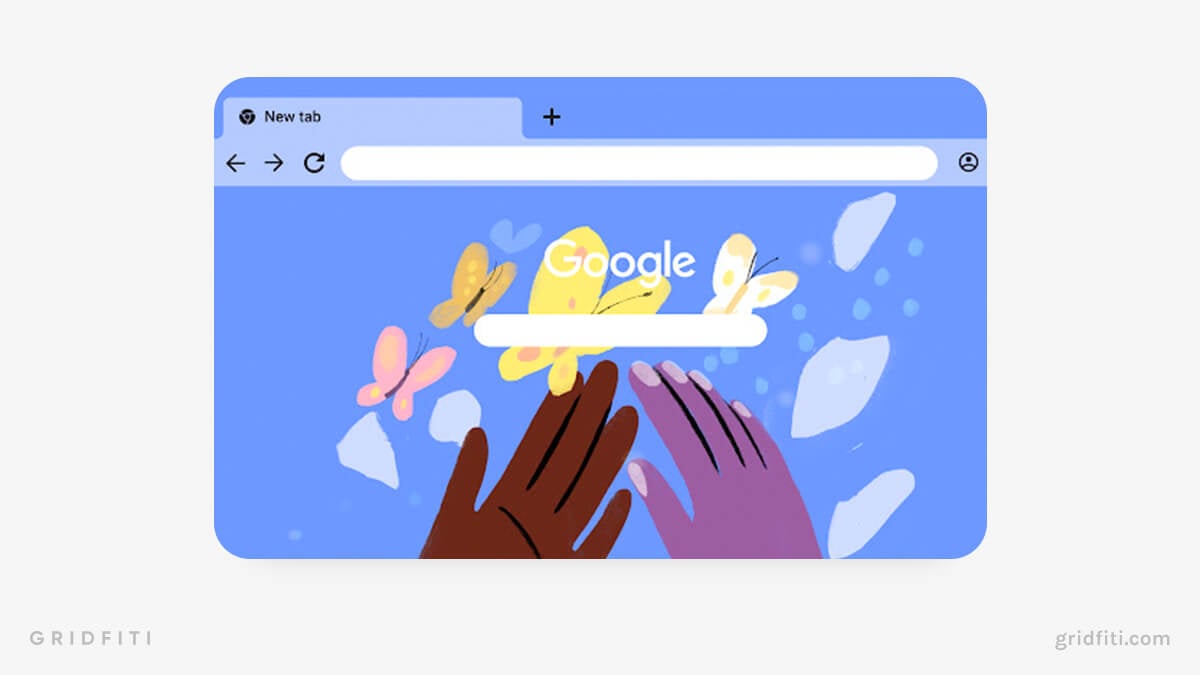 Purple Chrome Backgrounds
Ultra Violet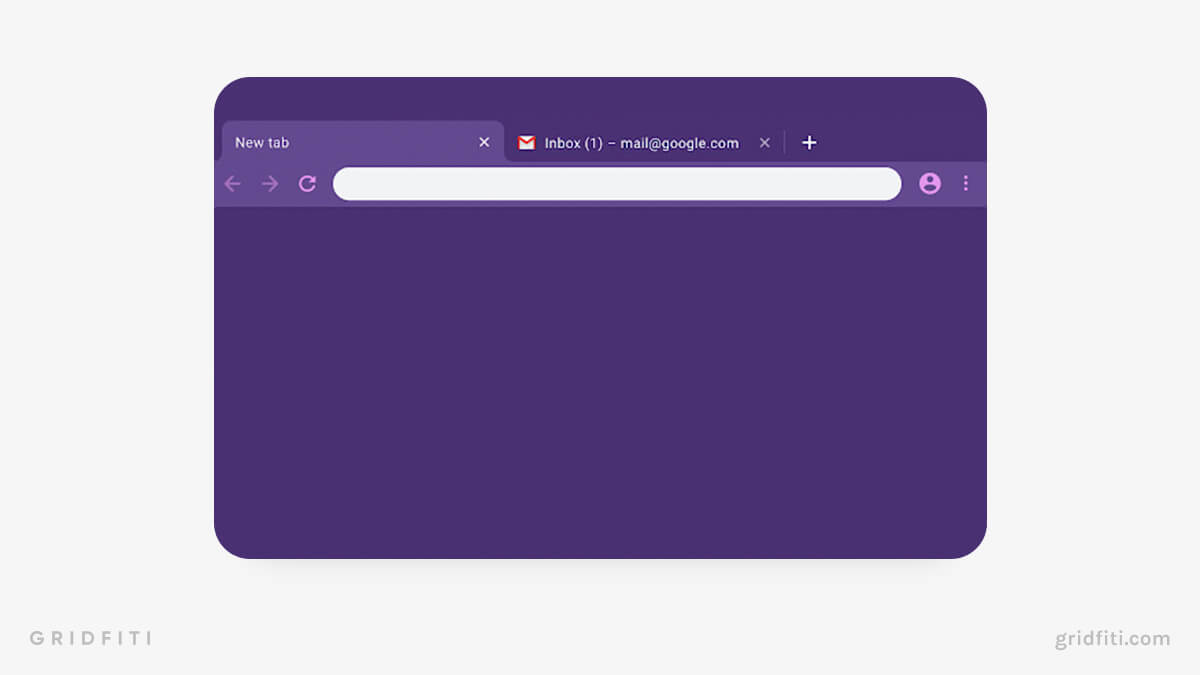 Bubbly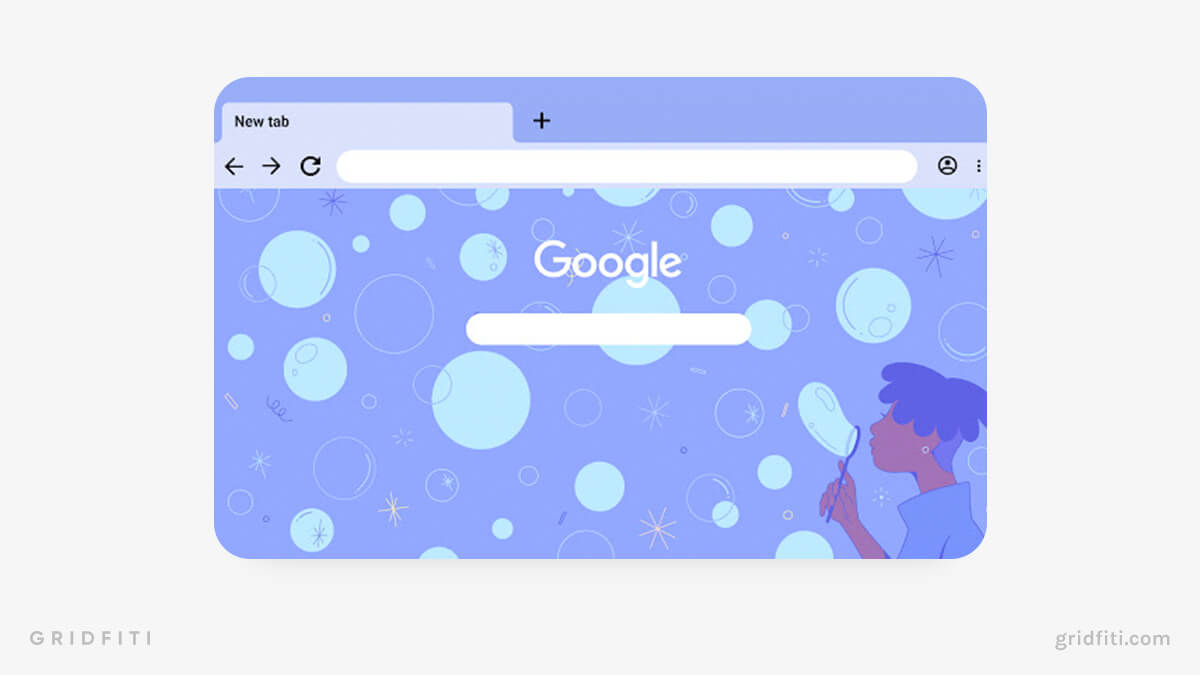 Night Light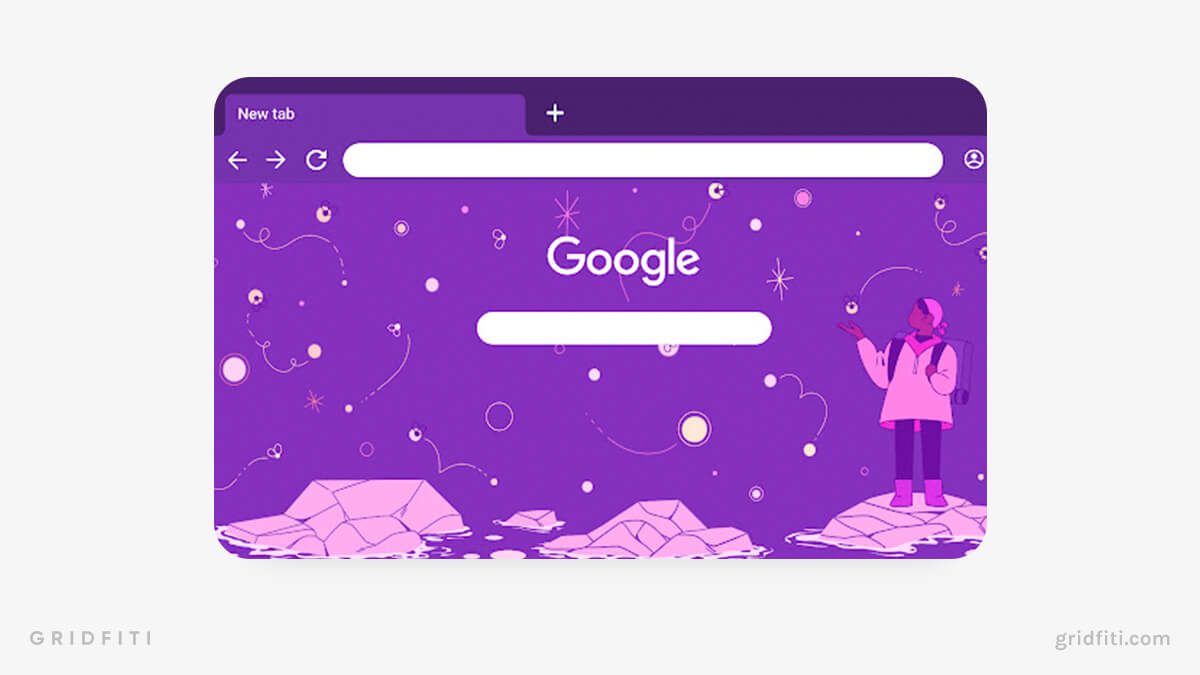 Caribbean Muse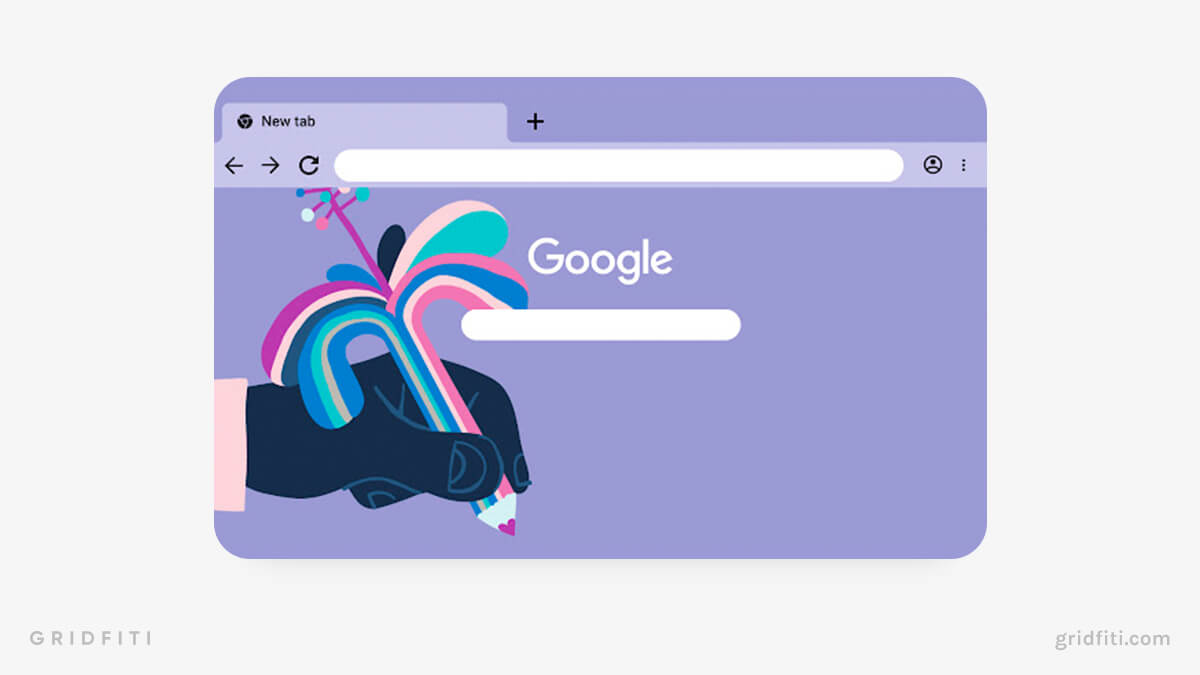 Purple Pink Dye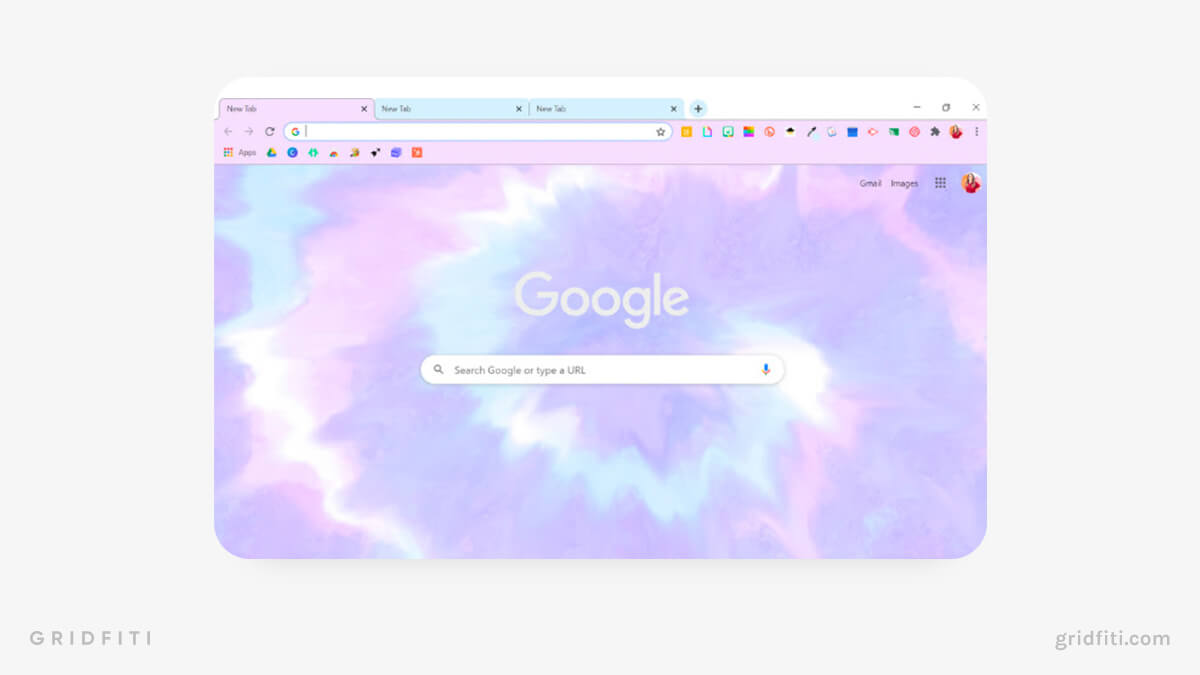 Violet Triangles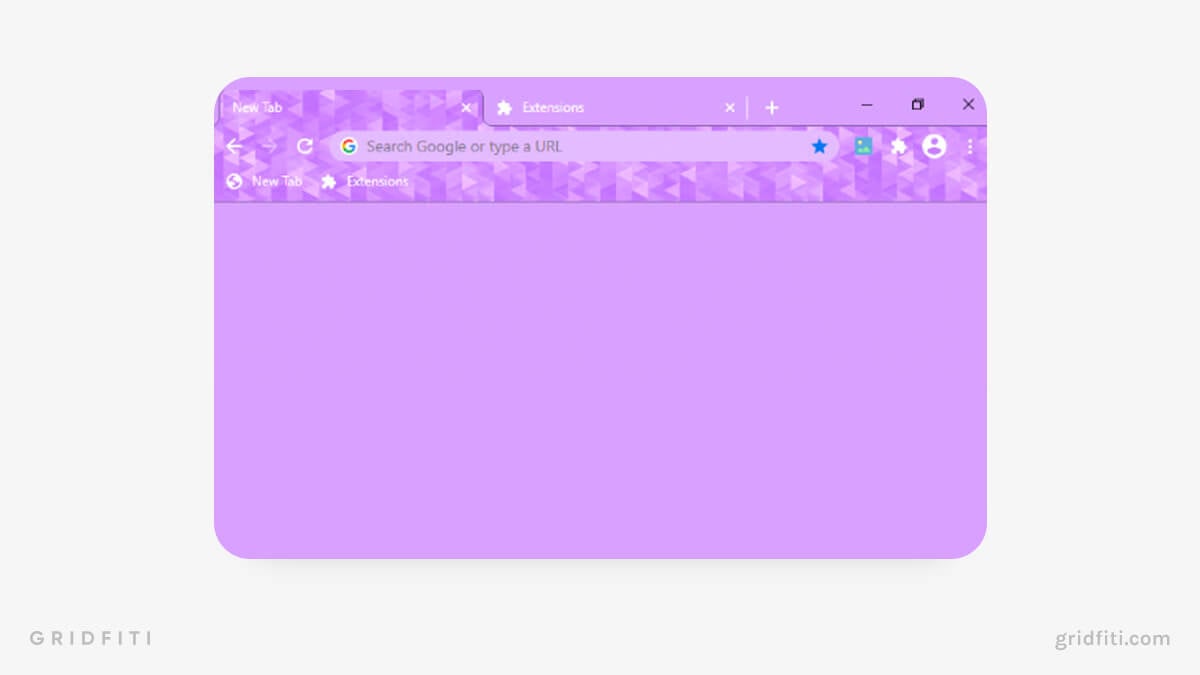 Green Chrome Backgrounds
Undergrowth
Dark Green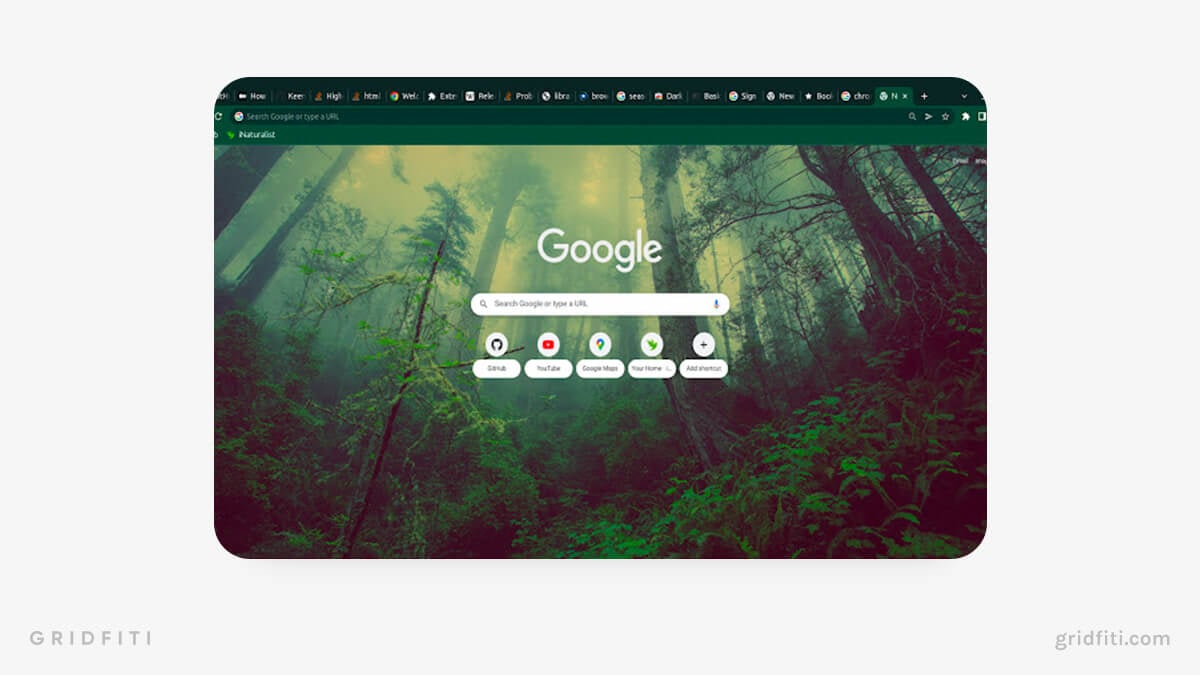 Fall & Halloween Chrome Themes
Get into the seasonal spirit and enter spooky season in style by decking out your Chrome browser with autumn and Halloween-themed backgrounds!
Amber Autumn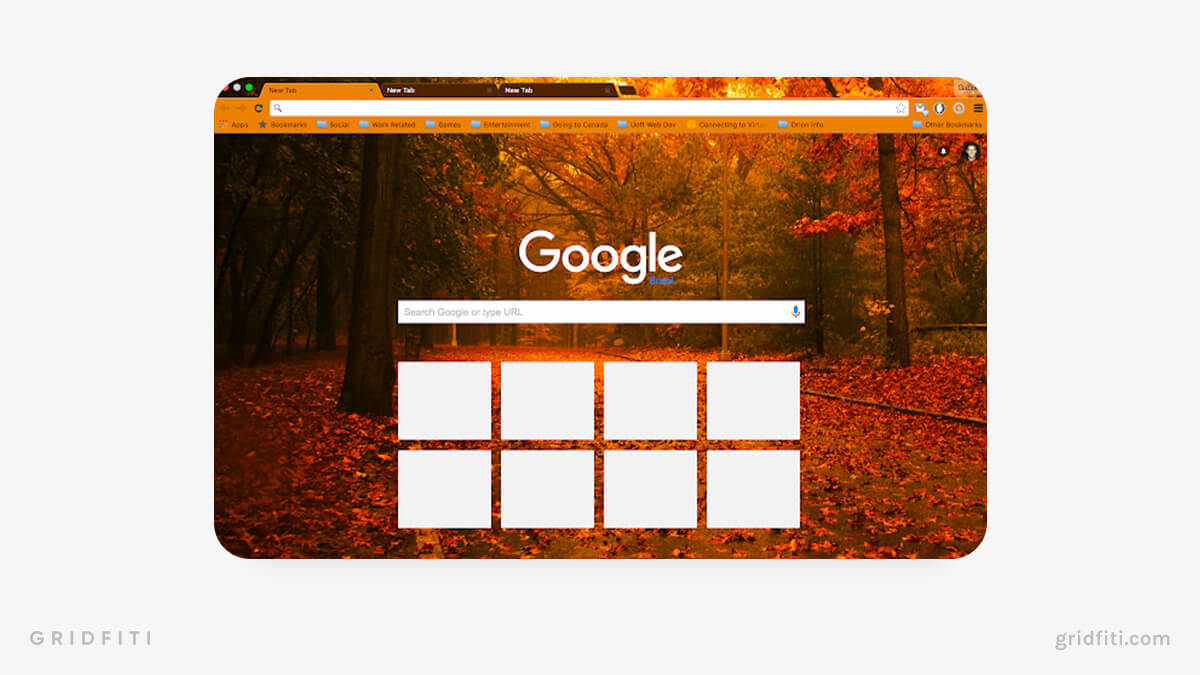 Black Cat Eyes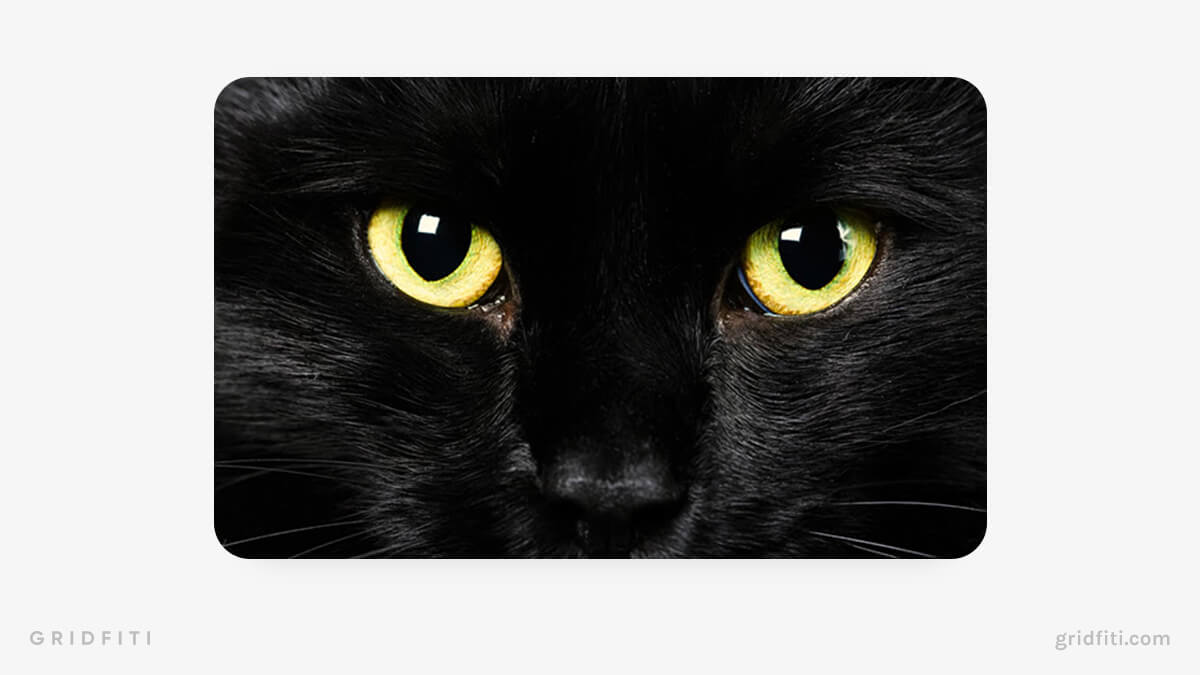 Cute Halloween Pixel Pumpkins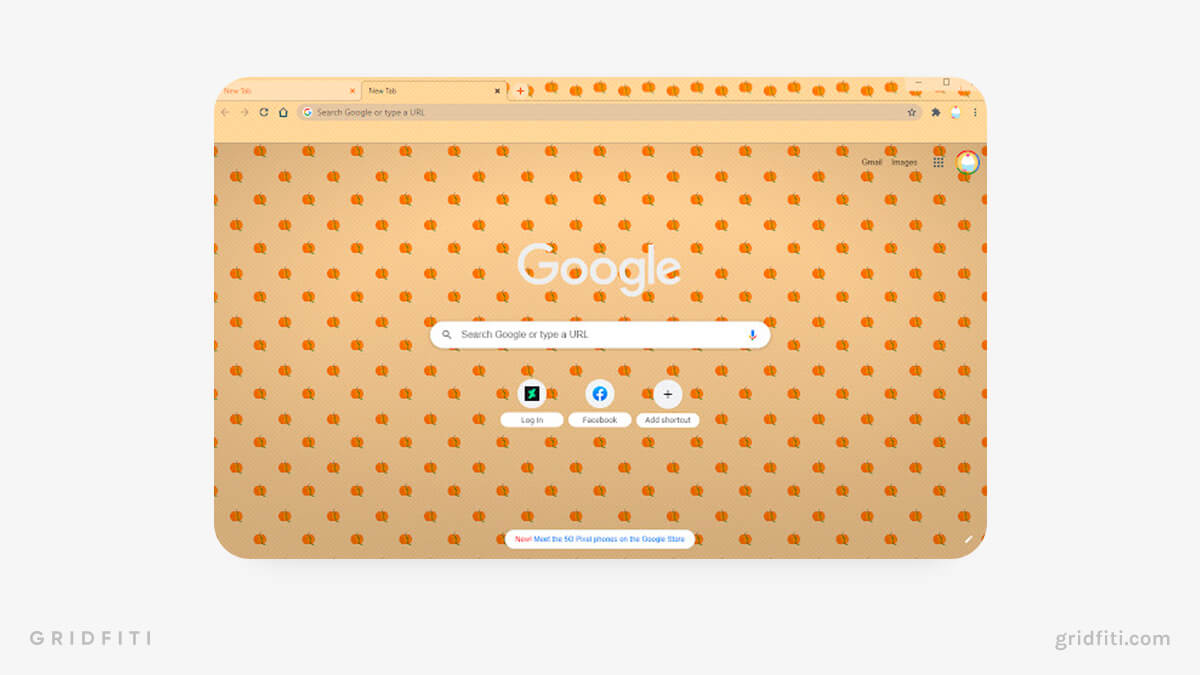 Halloween Pixel Ghosts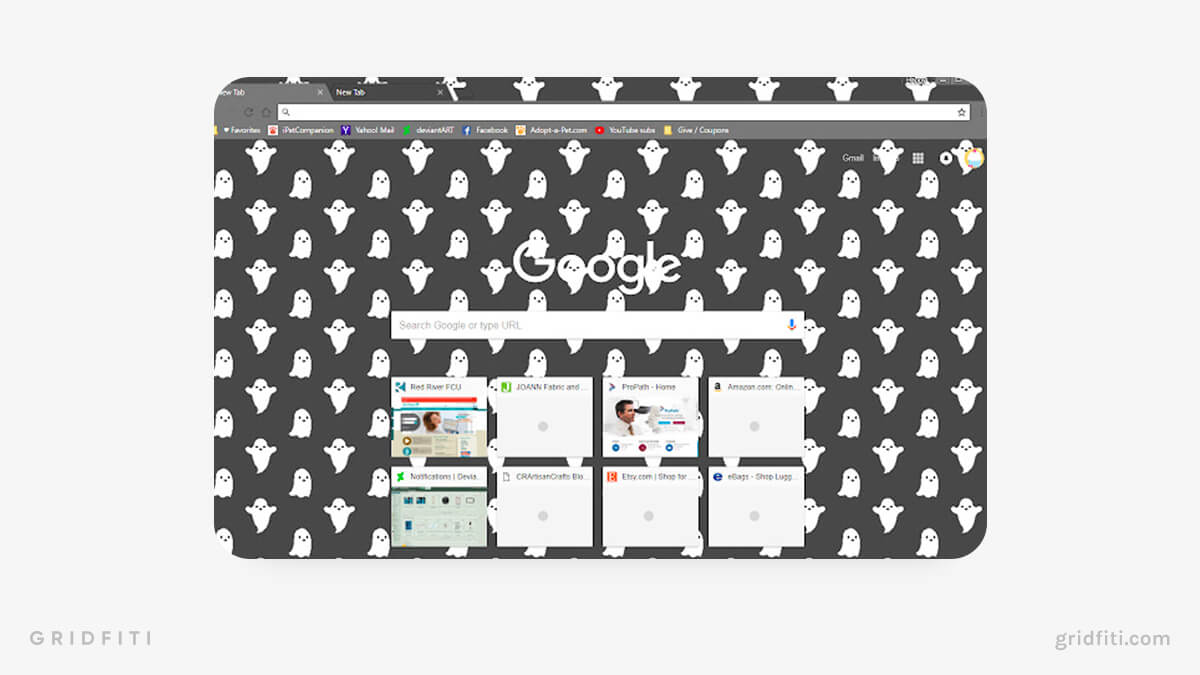 Pumpkin Spice Book Love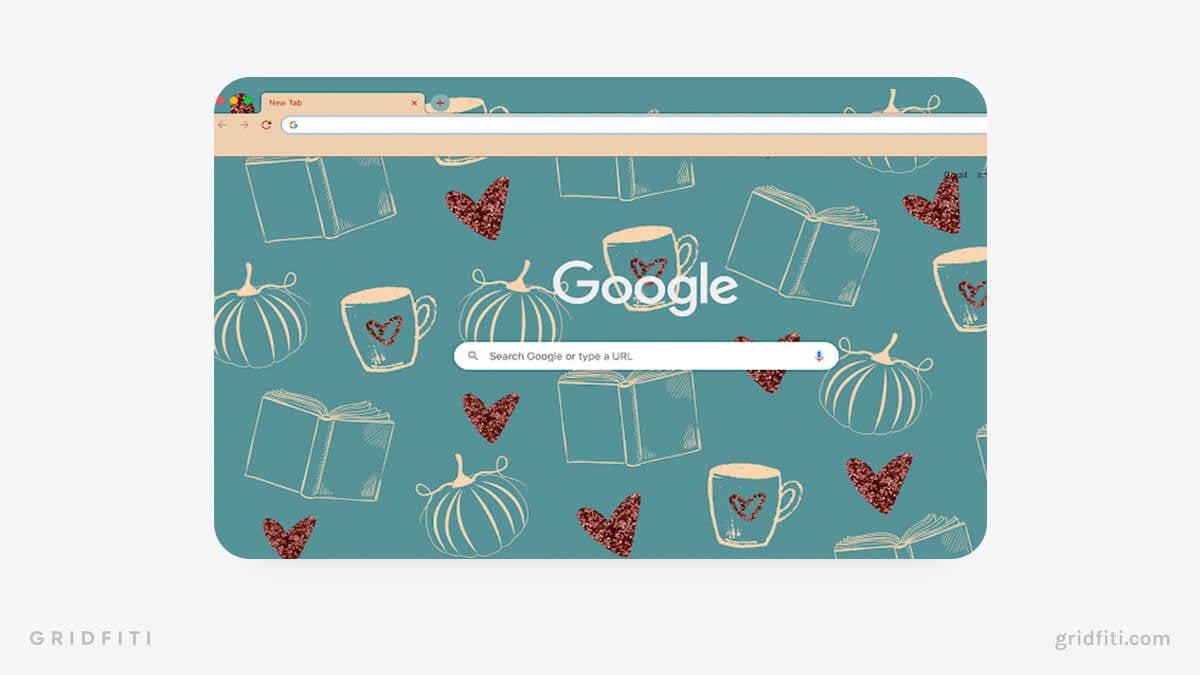 Neutral Chrome Themes
Versatile, yet aesthetically pleasing, a neutral background will make any device beautiful – and that doesn't stop at your Chrome tabs. Choose from some of these Chrome-ready neutral backgrounds!
Muted Rainbows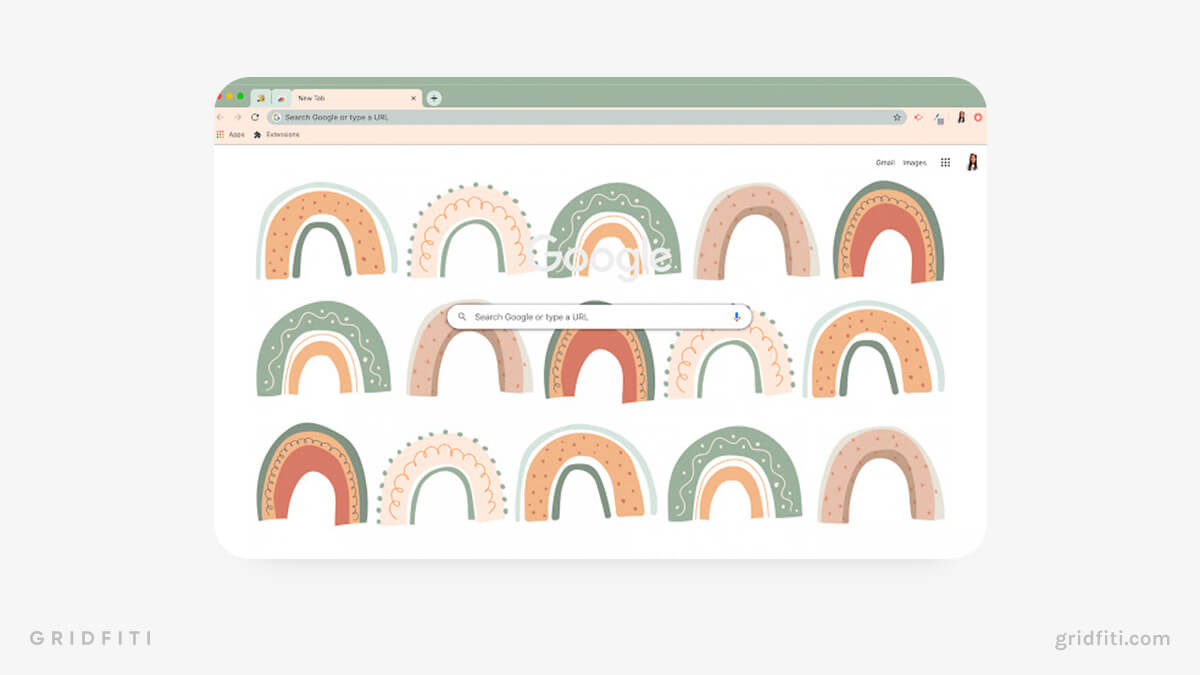 Isaiah 40:8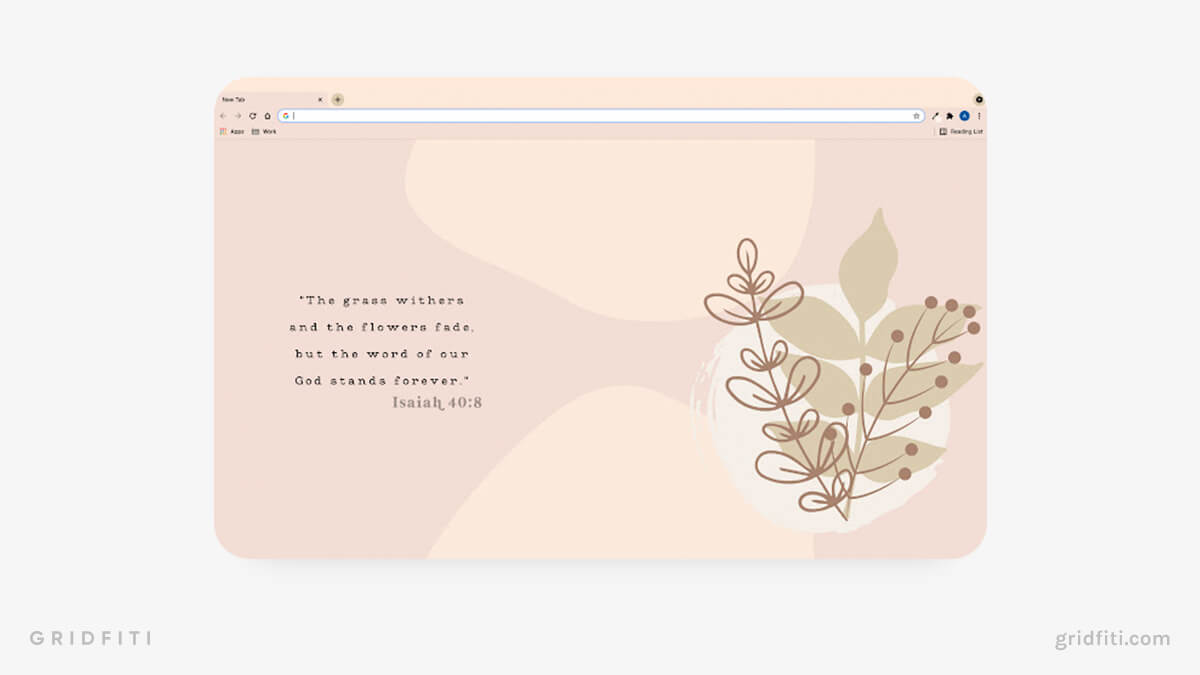 Folders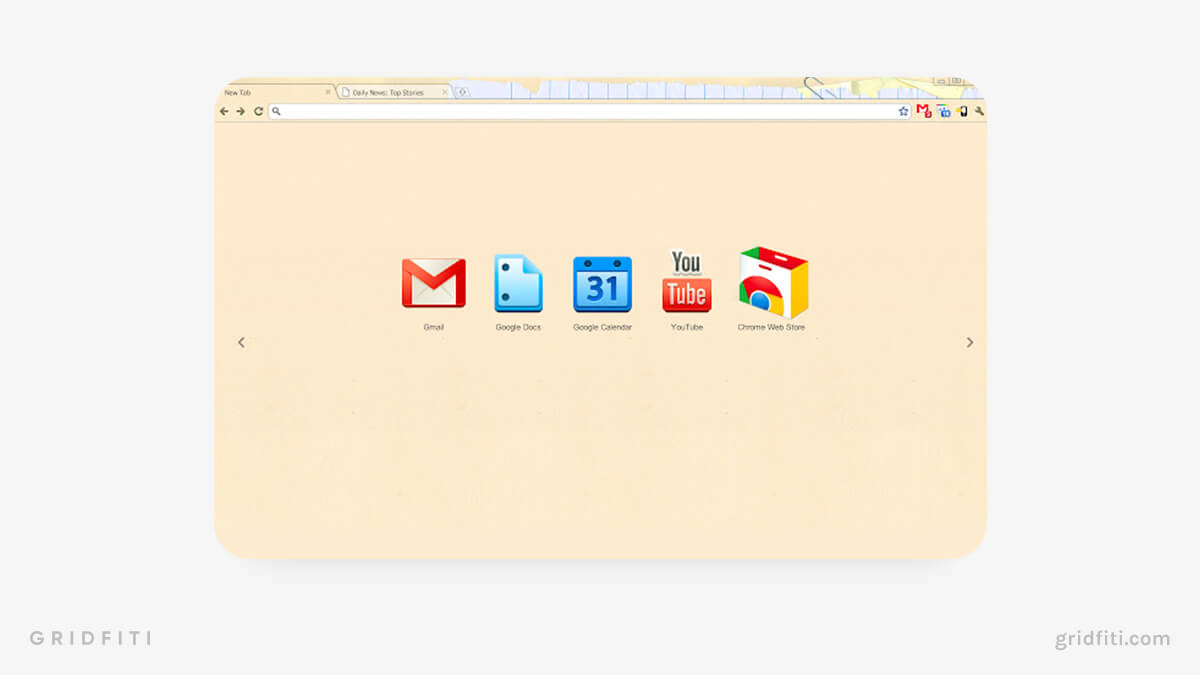 Doink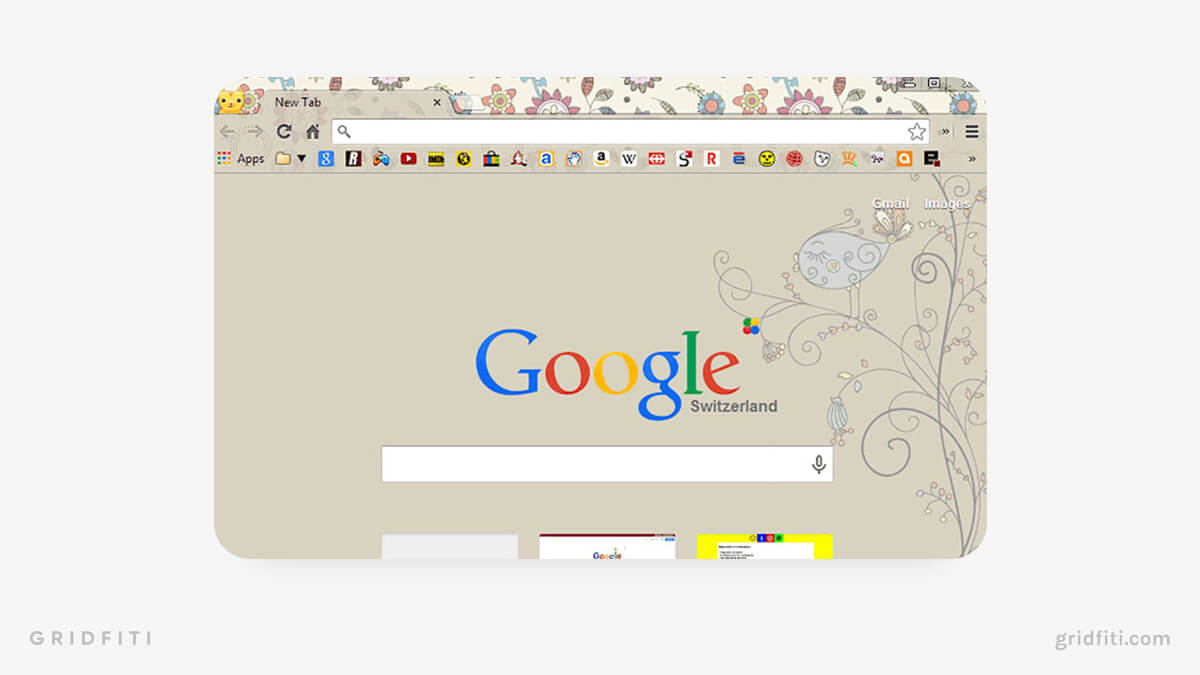 Earthy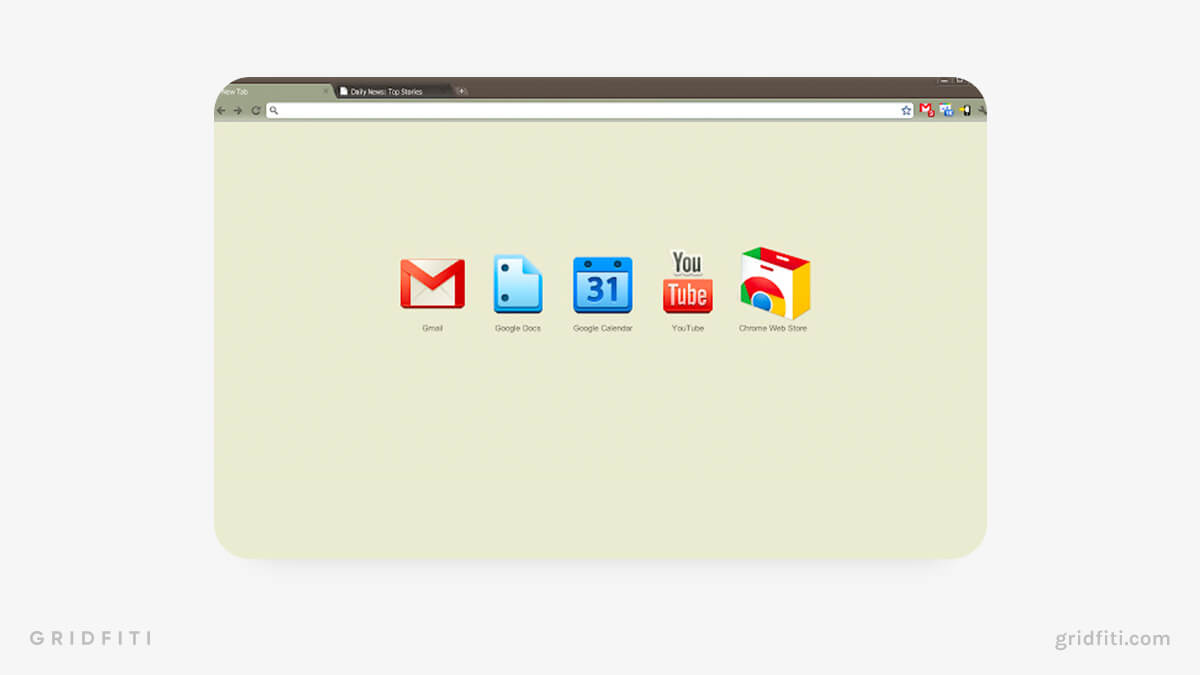 Outrun & Synthwave Chrome Themes
The outrun and synthwave aesthetic creates instant 80s nostalgia. Choose from any of these visuals to give your Chrome background a retrofuturistic look.
Pink Sunset Outrun Theme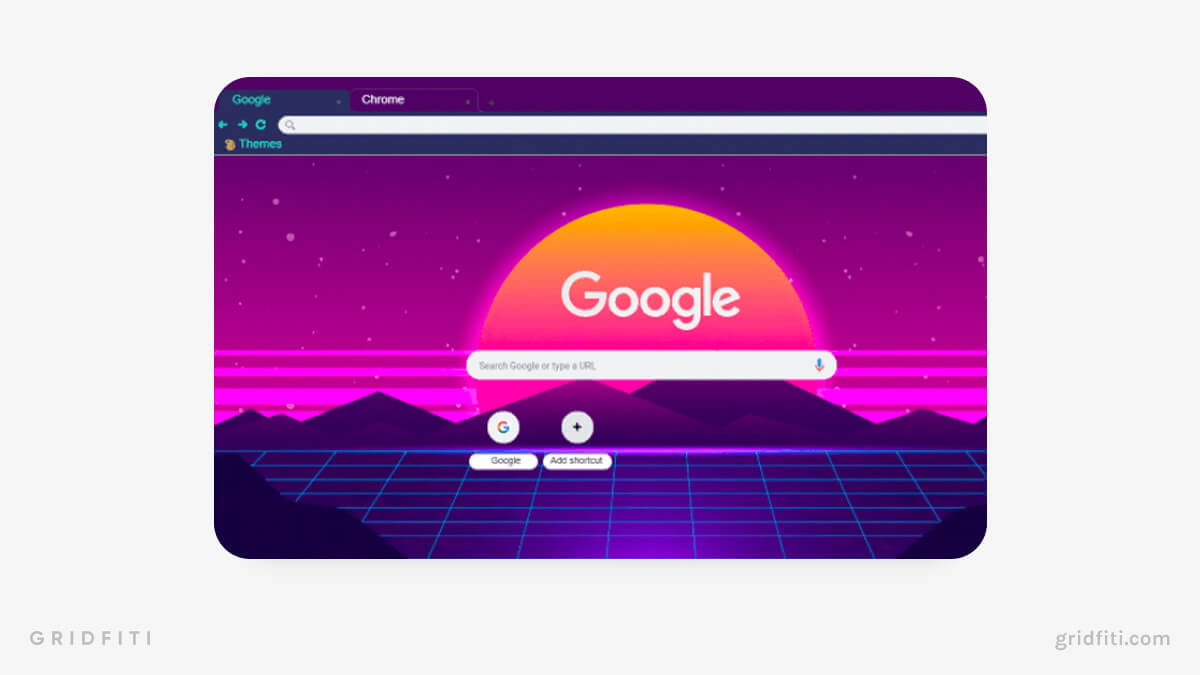 Retro Delorean Theme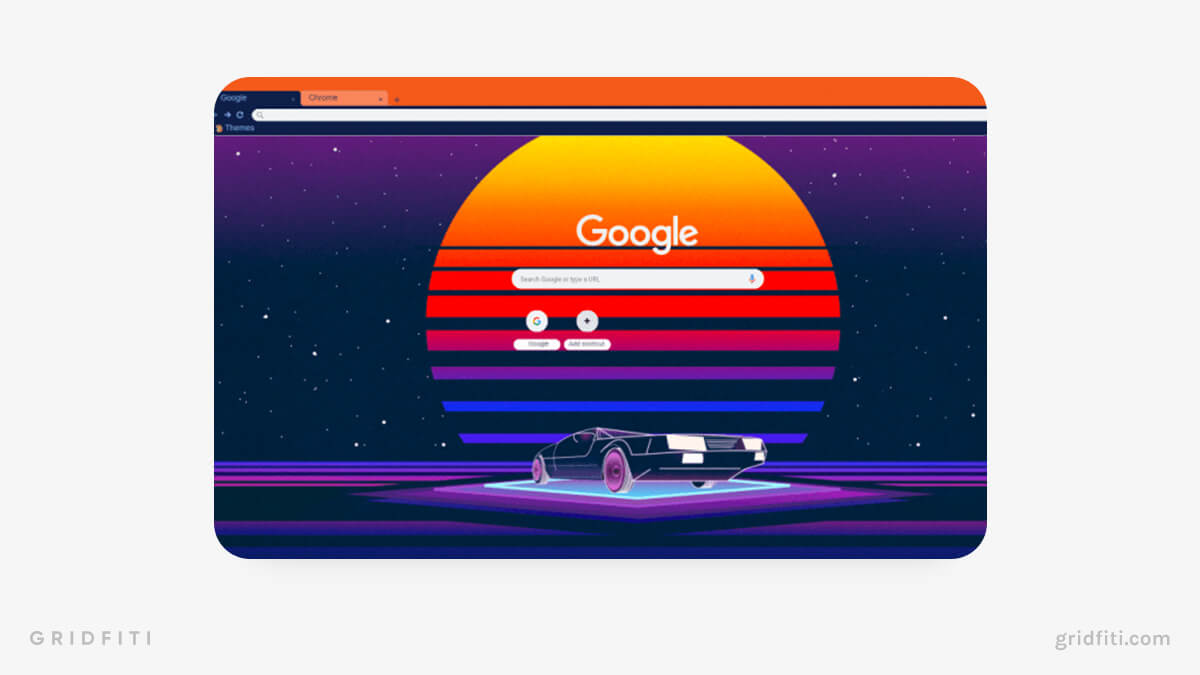 Galaxy & Space Chrome Themes
These out of world visuals can level up your Chrome setup. Choose from a variety of galaxy and space backgrounds to complete your browser theme!
Stargazers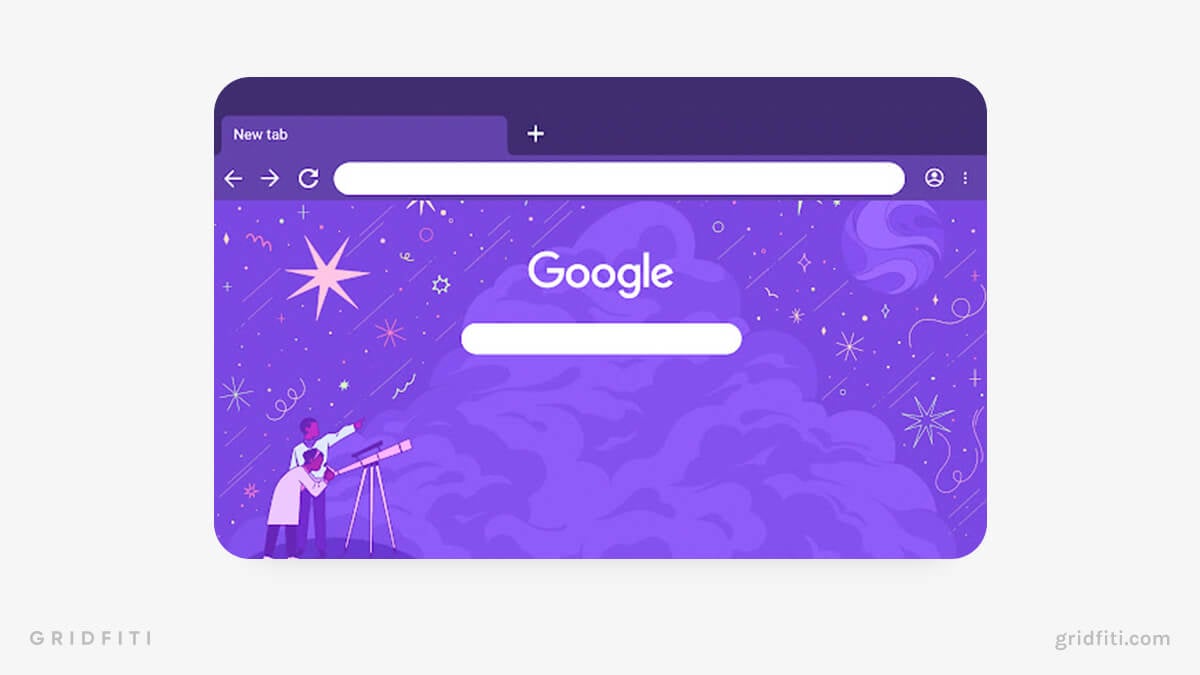 Galaxy Star Views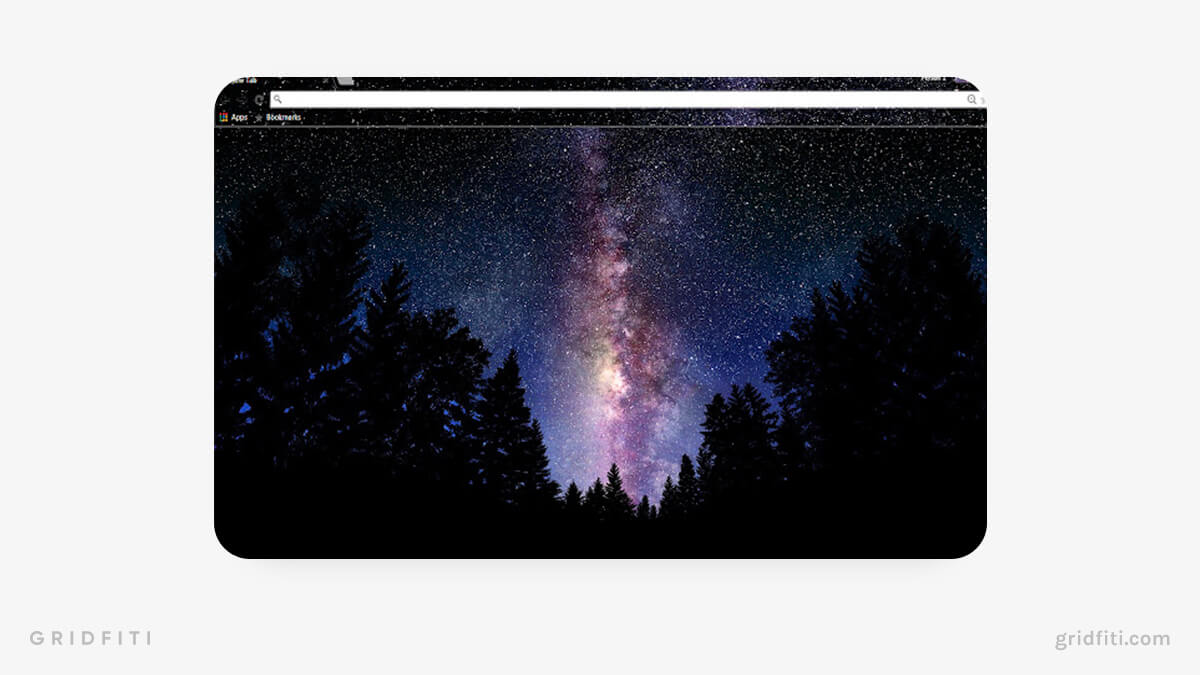 Millennium Falcon Sunset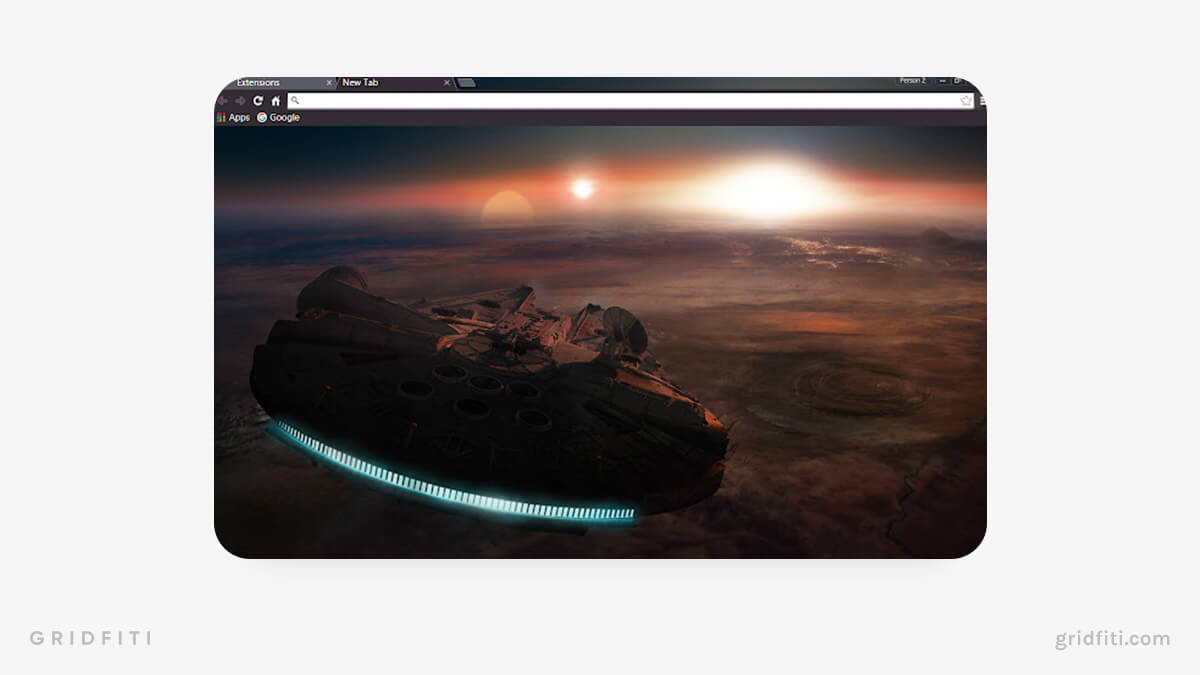 Patterned Chrome Themes
Not sure what to set for your Chrome theme? A simple patterned background is an easy way to make your browser aesthetically pleasing. Here are a few hand-picked patterned backgrounds to get started!
Dog Bone Patterned Theme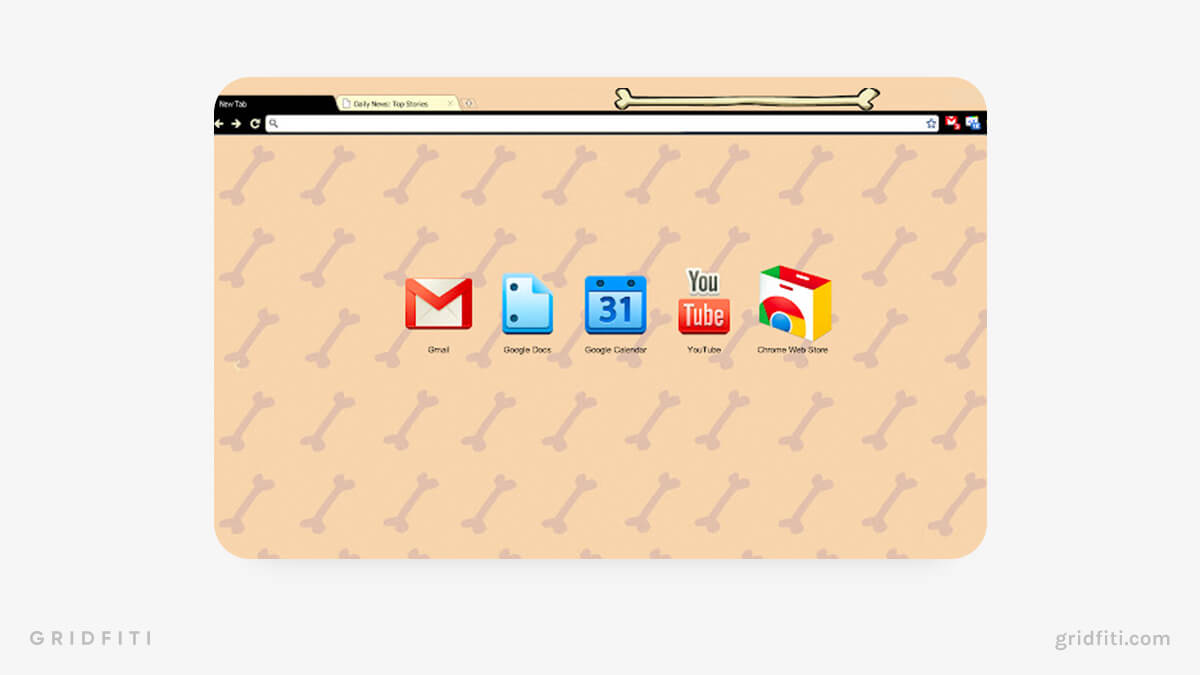 Y2K Cherry Patterned Theme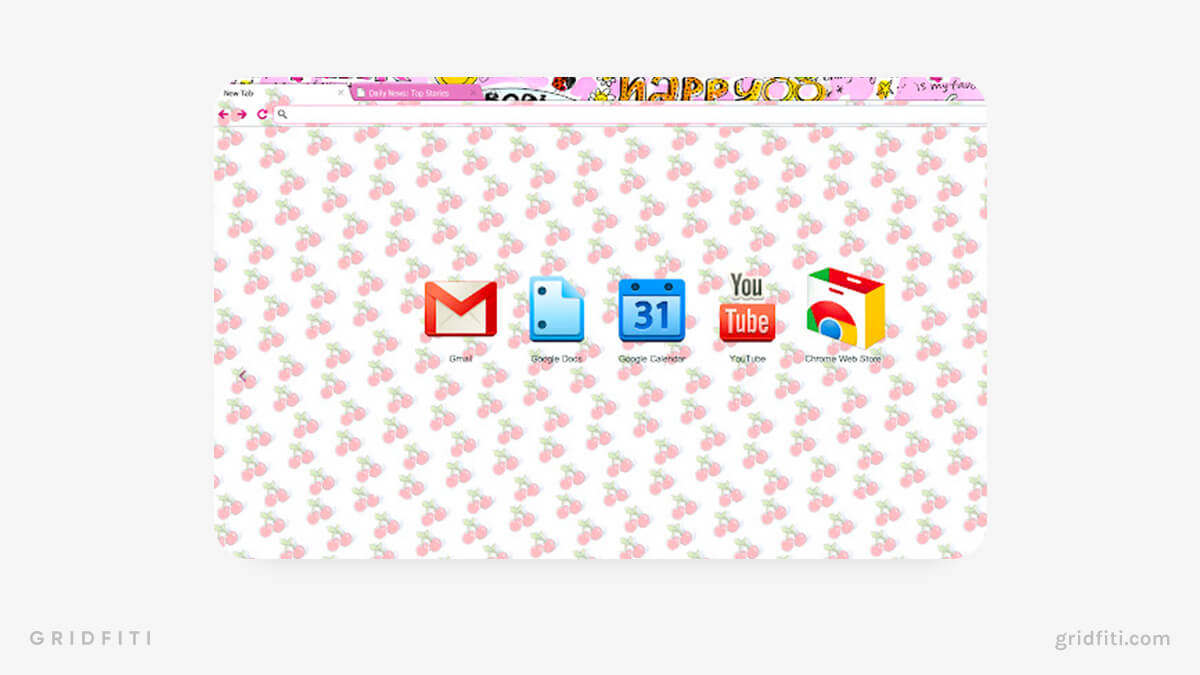 Summer Flowers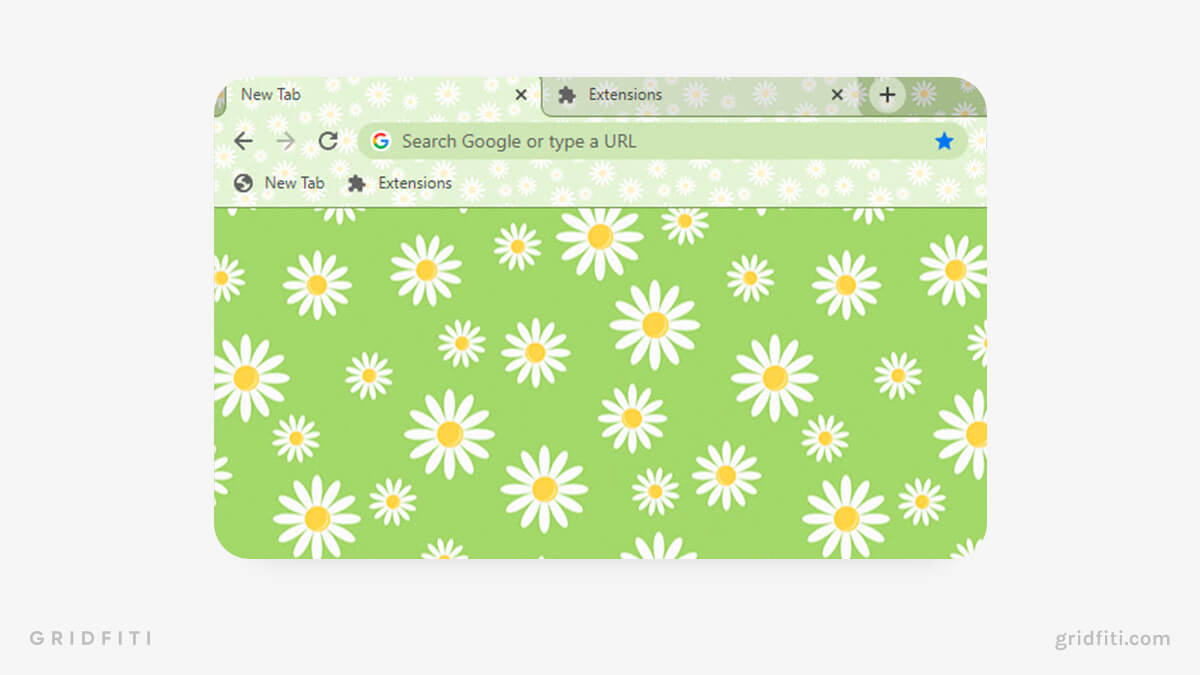 Cute Pink Pixel Dog, Cat, Animal Paw Prints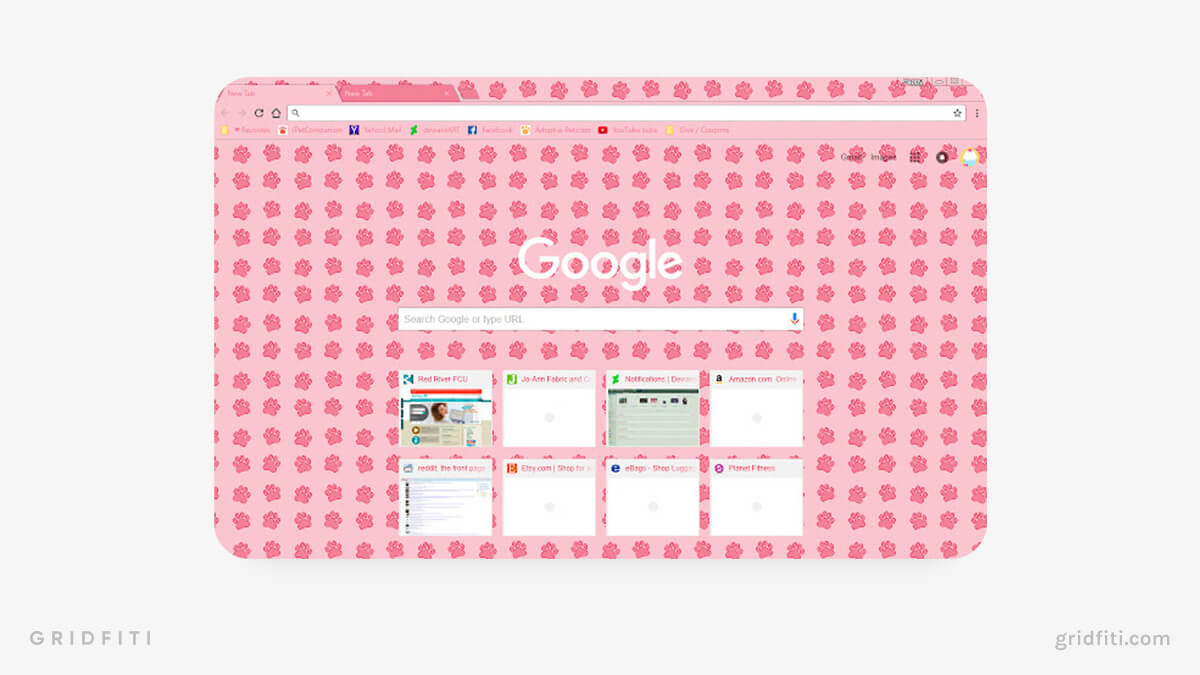 Vaporwave Chrome Themes
This simple, tranquil vaporwave background featuring muted pink hues might even have your friends asking where you got your Chrome theme from!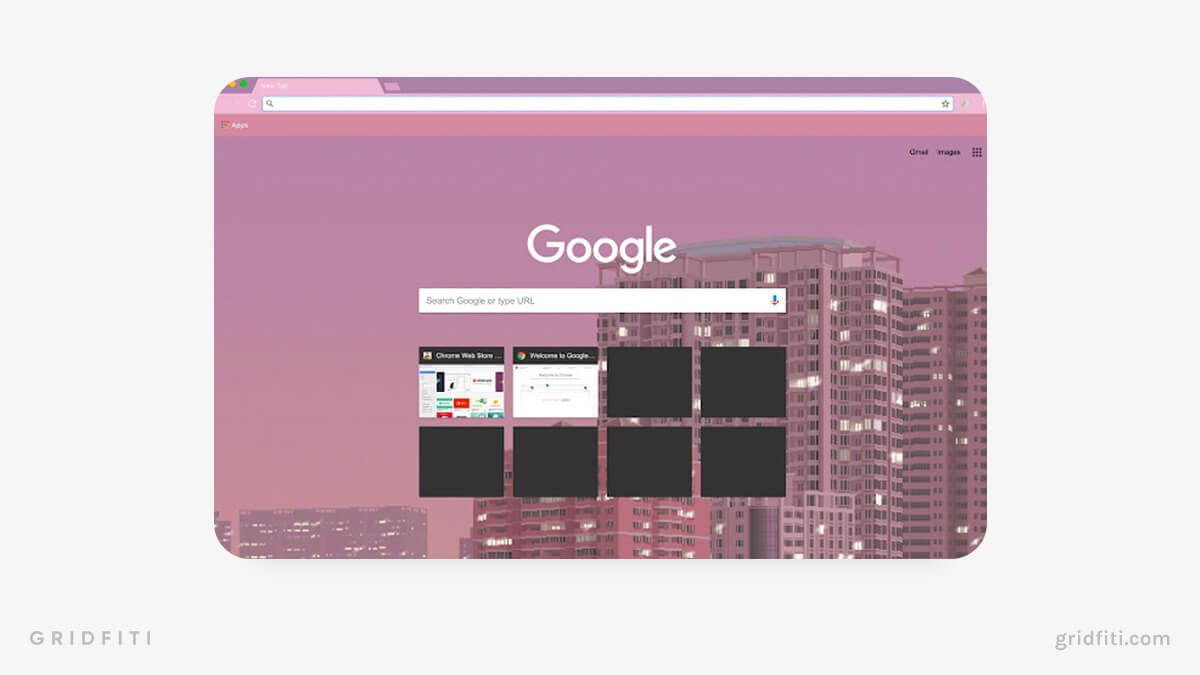 Cute & Kawaii Chrome Themes
Make your heart flutter every time you open up Chrome with any of these cute and kawaii-themed backgrounds. Pick from fruit-themed visuals, or cute animals to really make Chrome aesthetic!
Cute Pixel Strawberry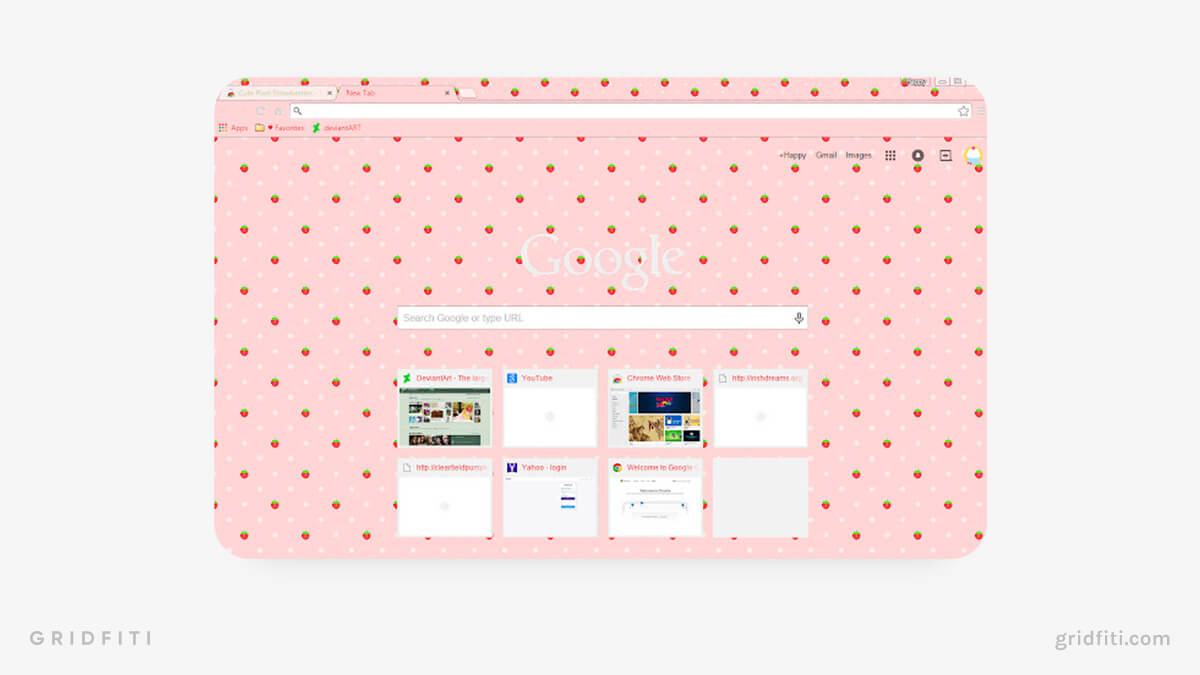 Soft Moon Glow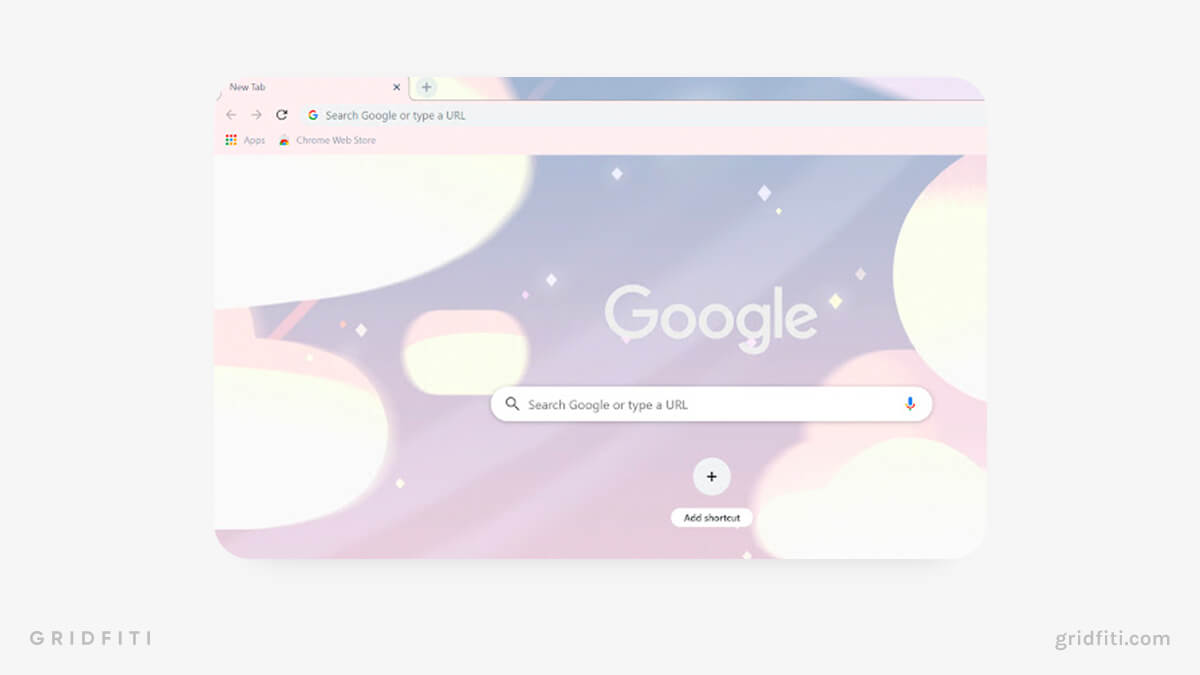 Cute Pixel Pink Panda Bears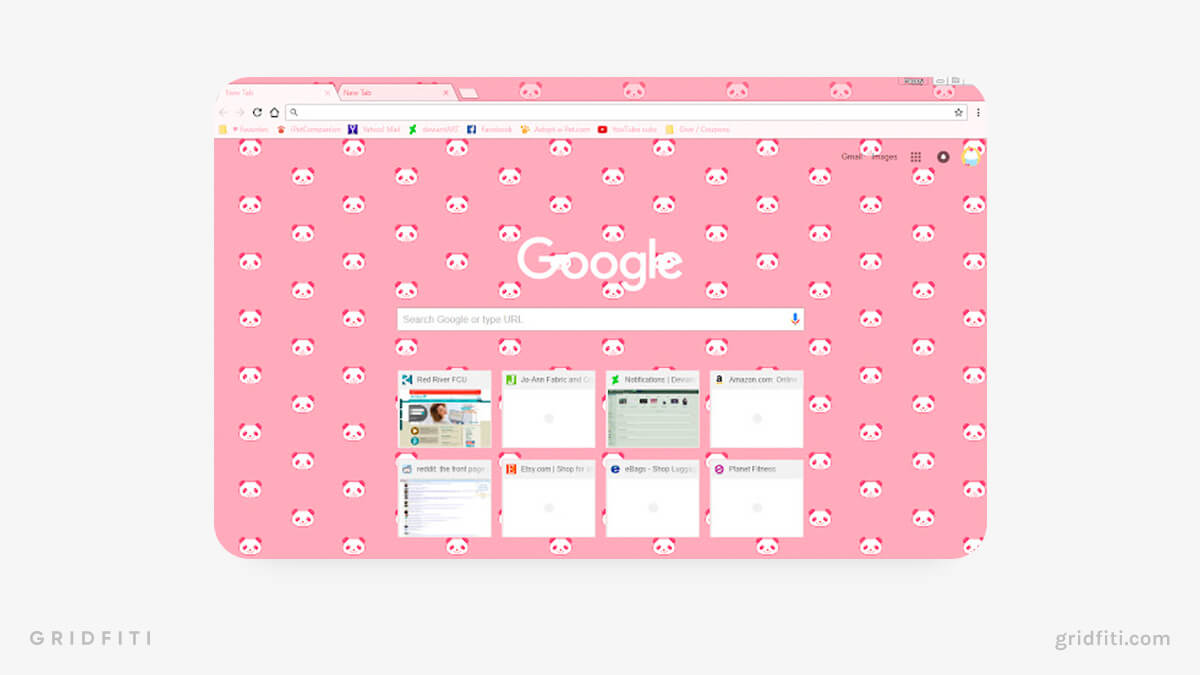 Cute Cactus Theme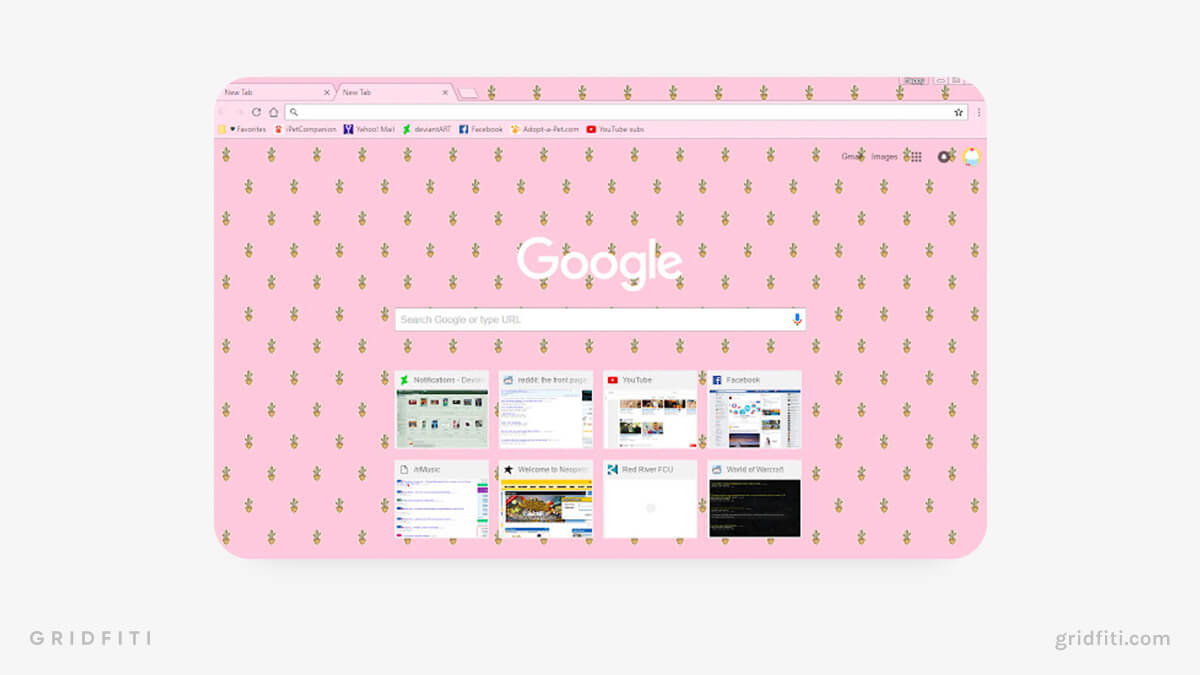 Daydreamer – Pixel Cutie Clouds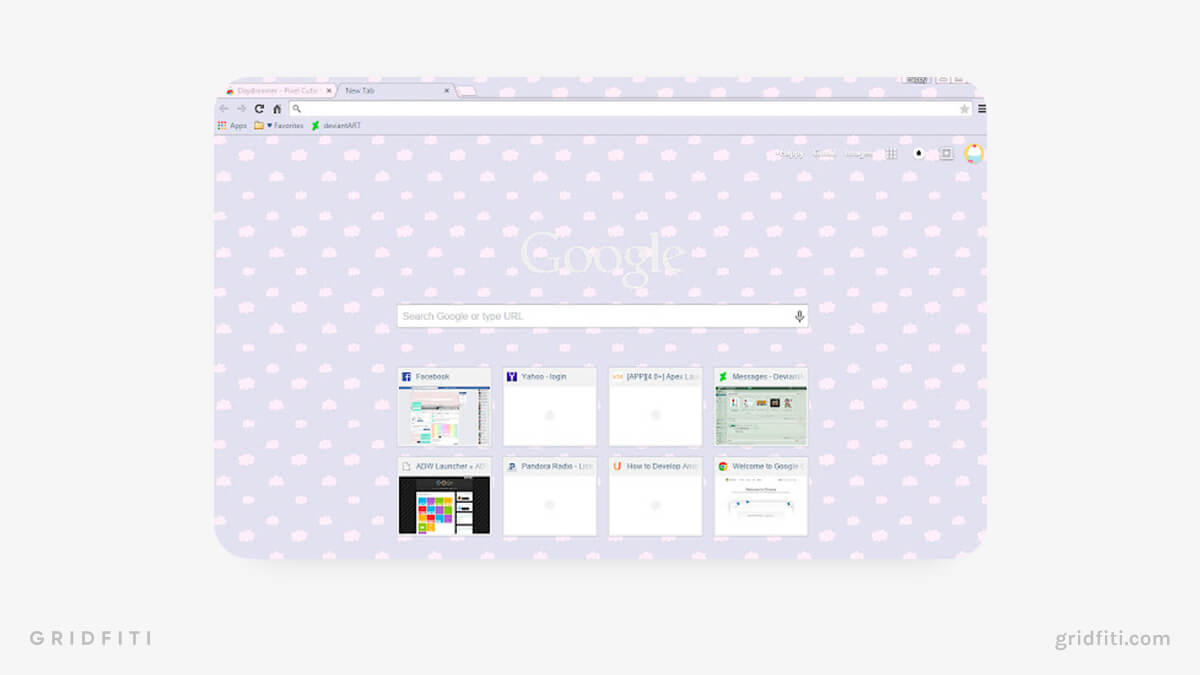 Anime Chrome Themes
Show your love for your favorite anime movies and shows with any of these hand-picked Chrome themes. Whether you're looking for a Studio Ghibli visual, or an anime-inspired scenic view, we've gathered some options for you to pick from!
Totoro Night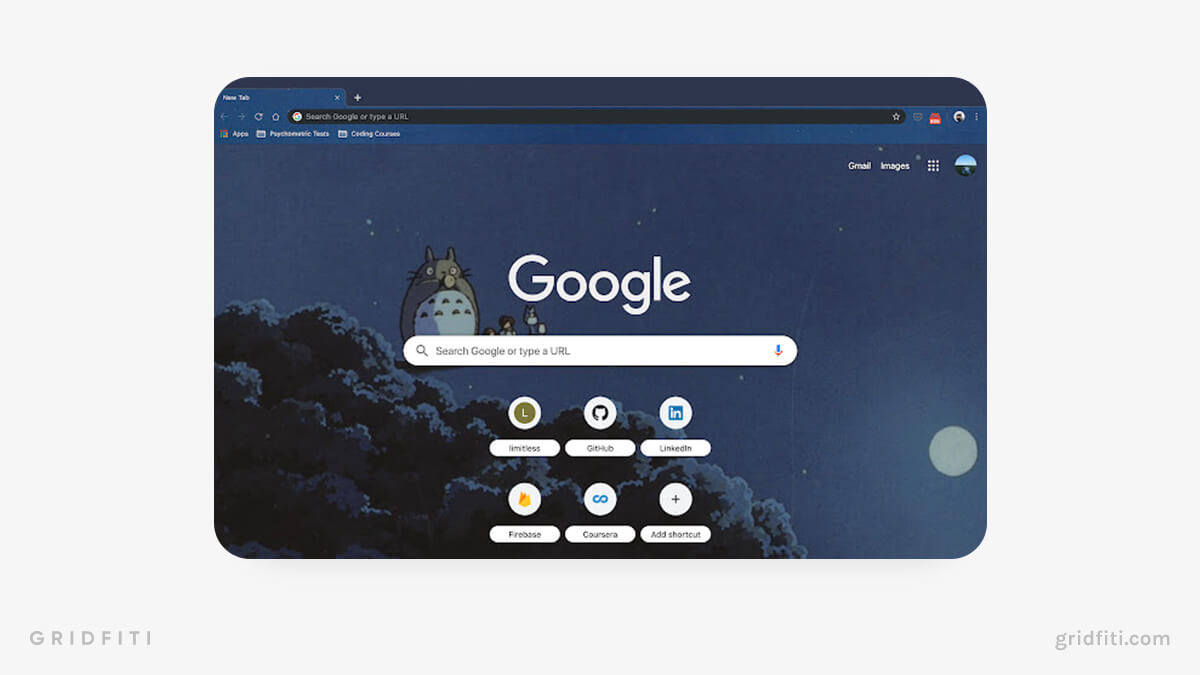 Anime Dusk Scenery Theme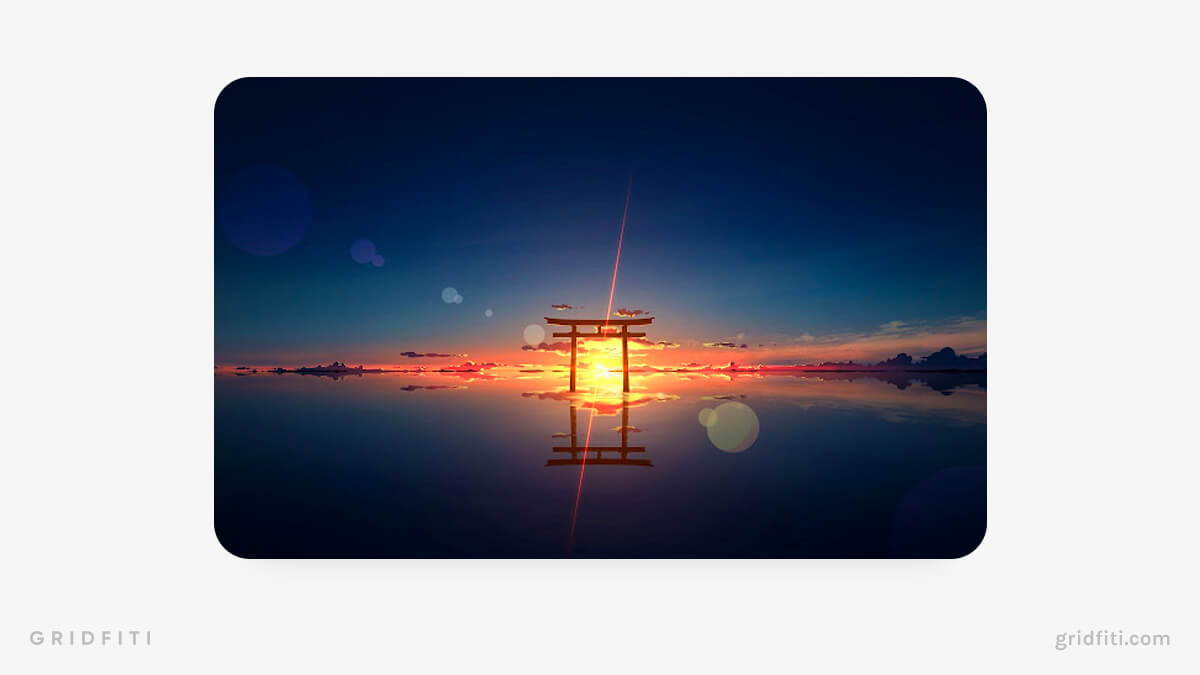 Blue Anime Theme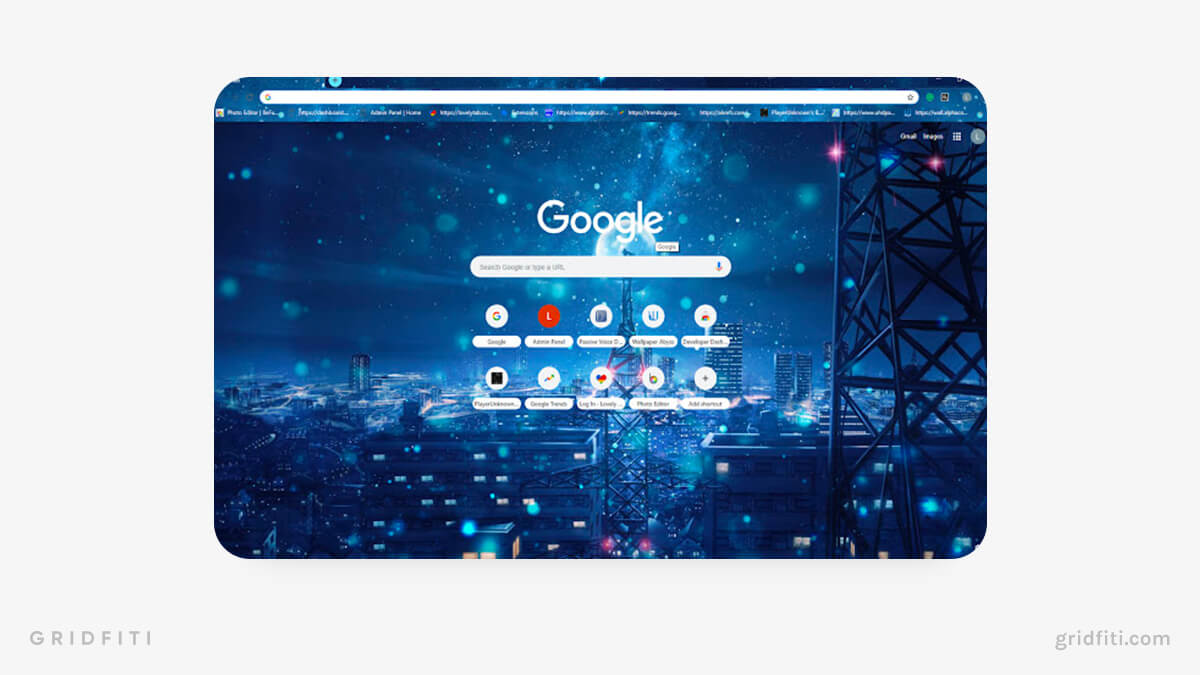 Purple Anime Scenery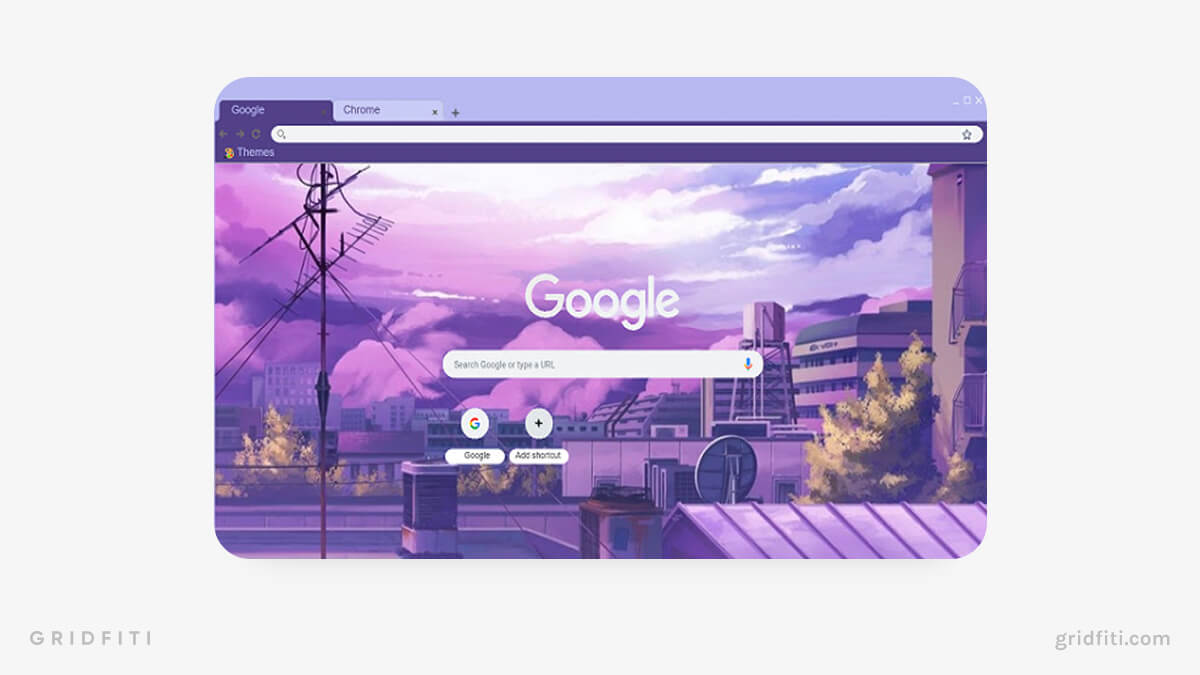 Minimalist Totoro Theme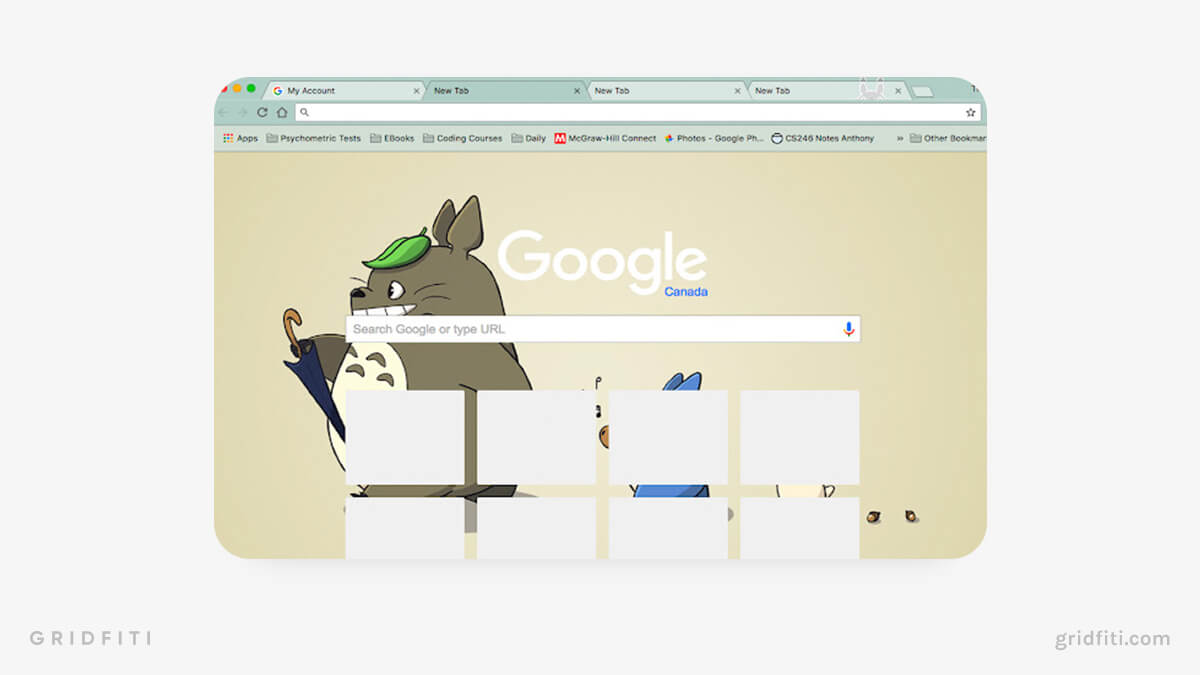 One Piece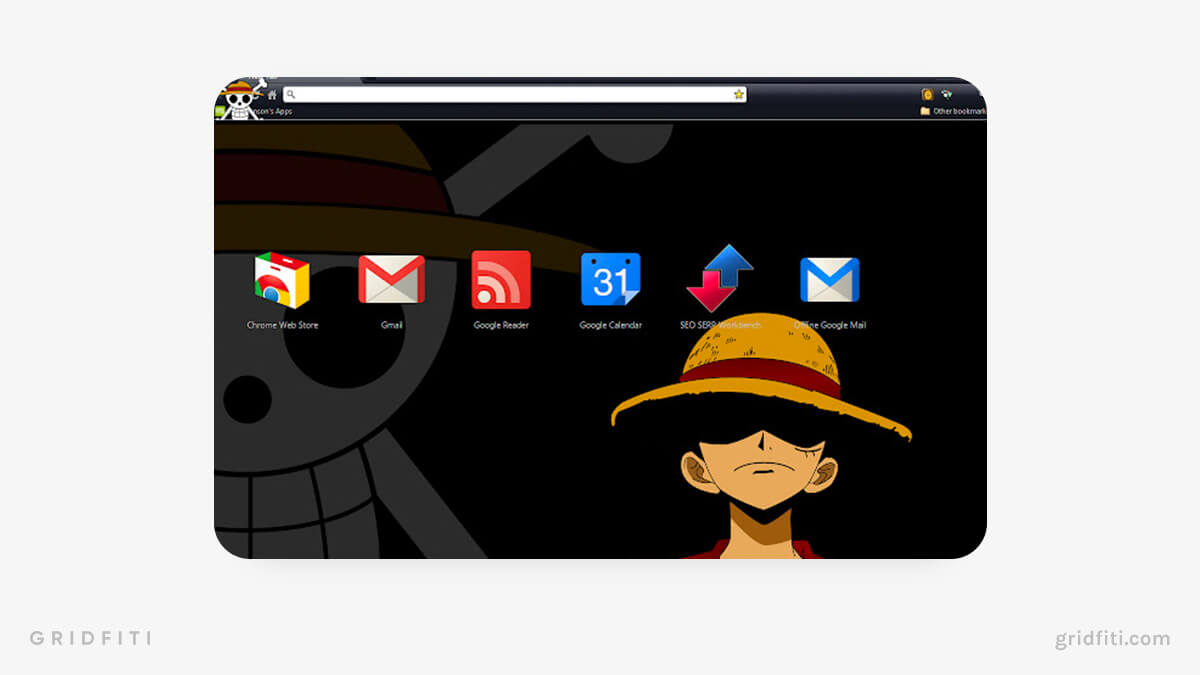 Anime Scenery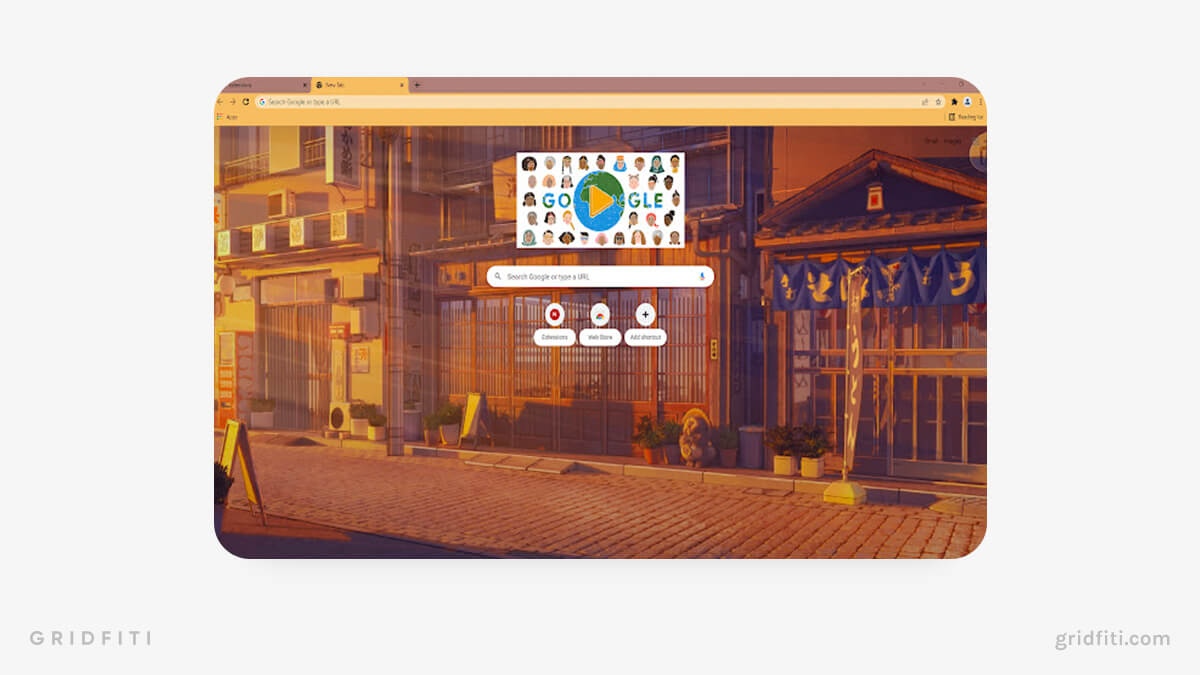 Totoro Rainy Day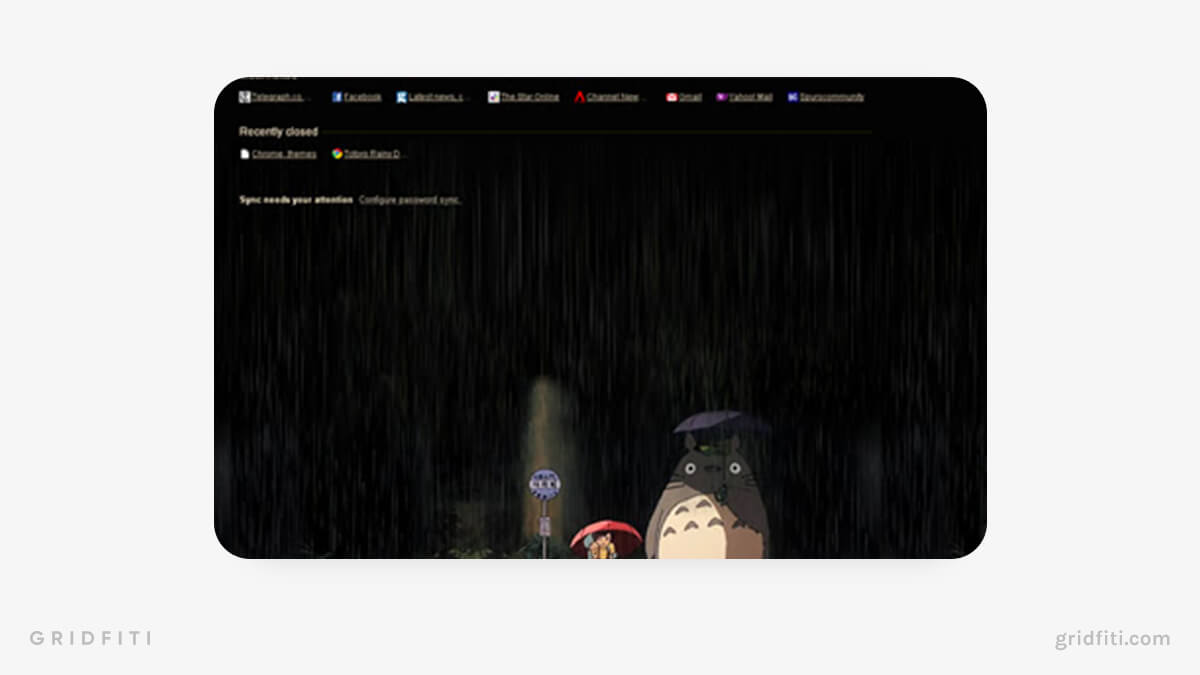 Lazy Days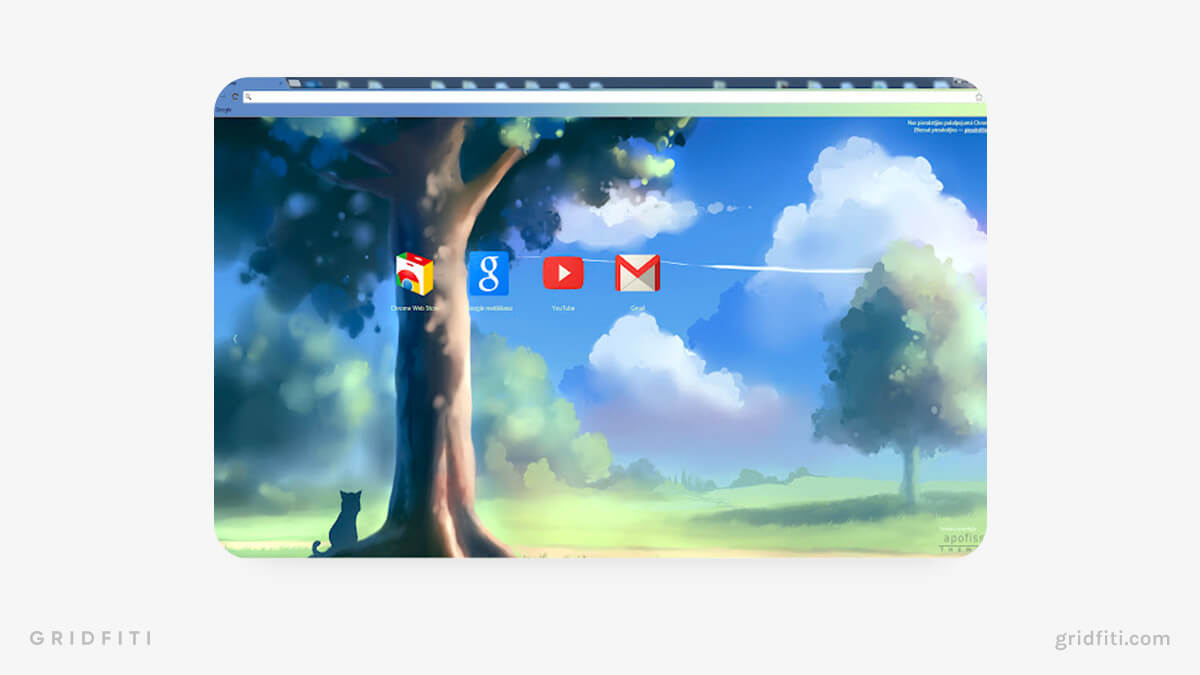 Sakura & Cherry Blossom Chrome Themes
If you've been fortunate enough to experience sakura season in person, you know that cherry blossom season is one of the most magical times of the year. Bring this scenery to your desk setup year-round by going with any of these sakura-themed backgrounds in Chrome!
Pink Sakura Theme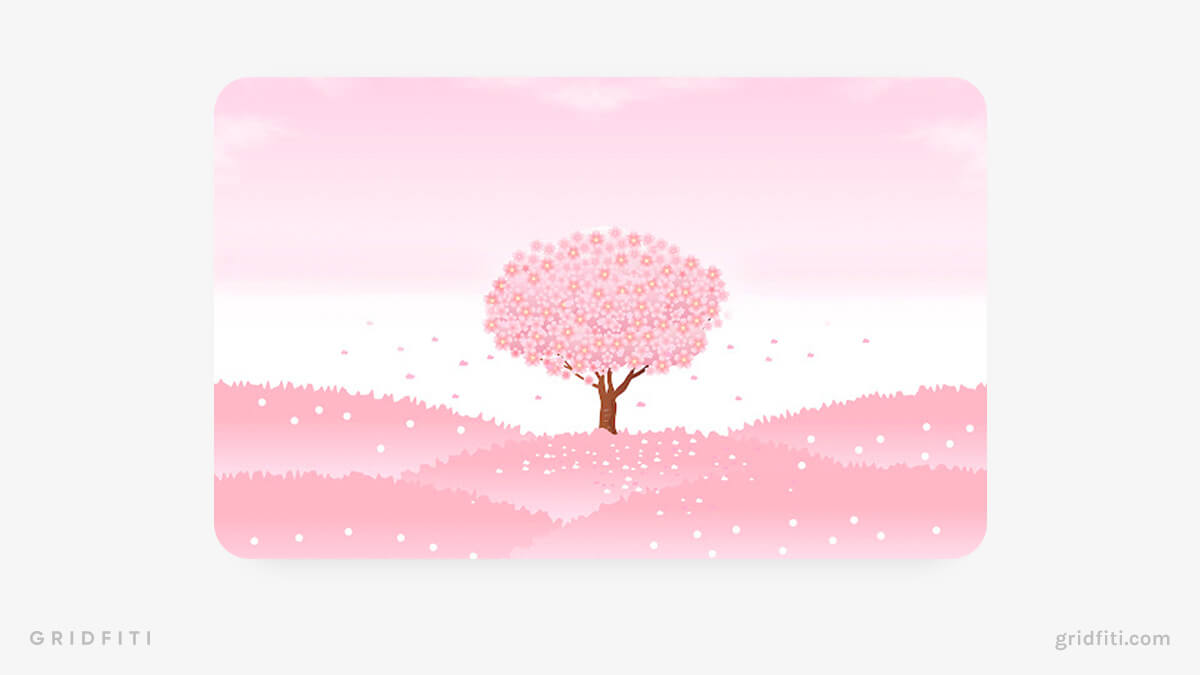 Japanese Cherry Blossom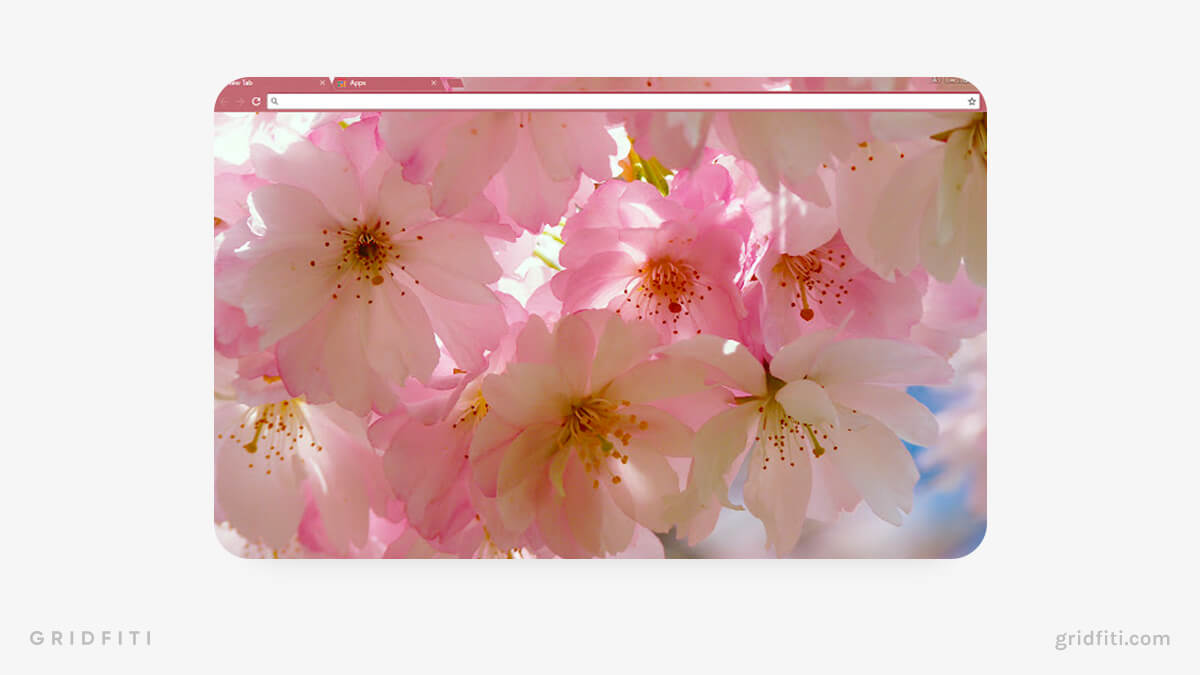 Branches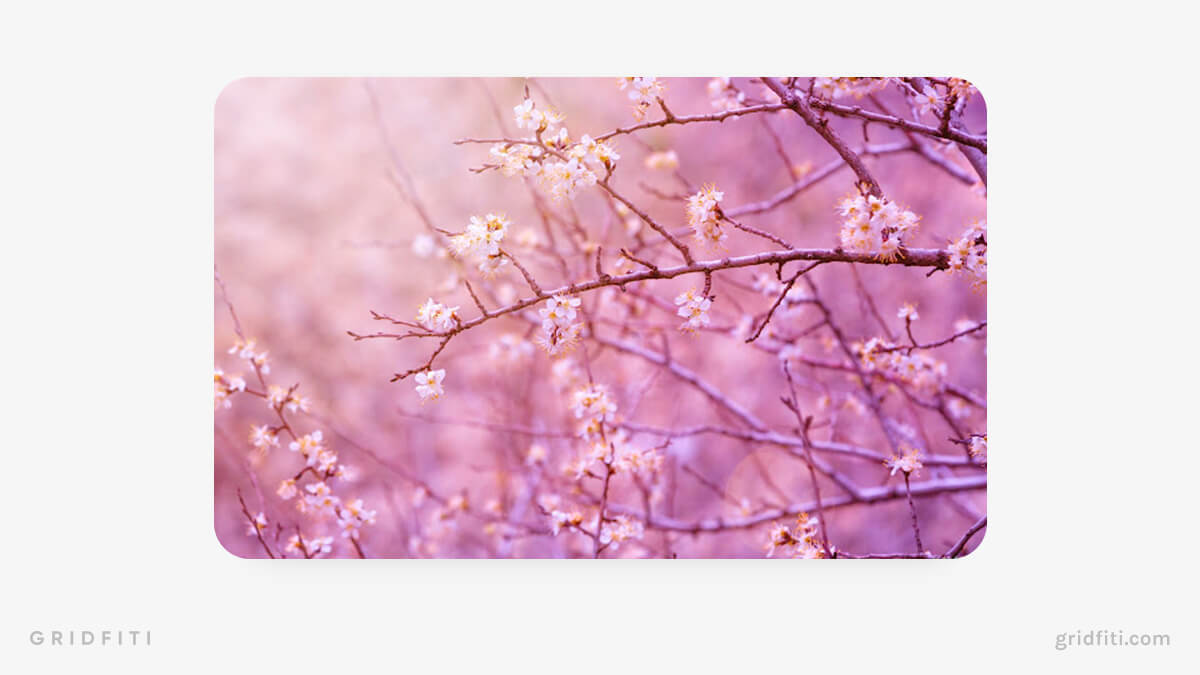 K-Pop Chrome Themes
Support your K-Pop idols and rep your fandom straight from your browser. Choose from these different K-Pop backgrounds to set as your visual every time you open up Chrome!
BLACKPINK Theme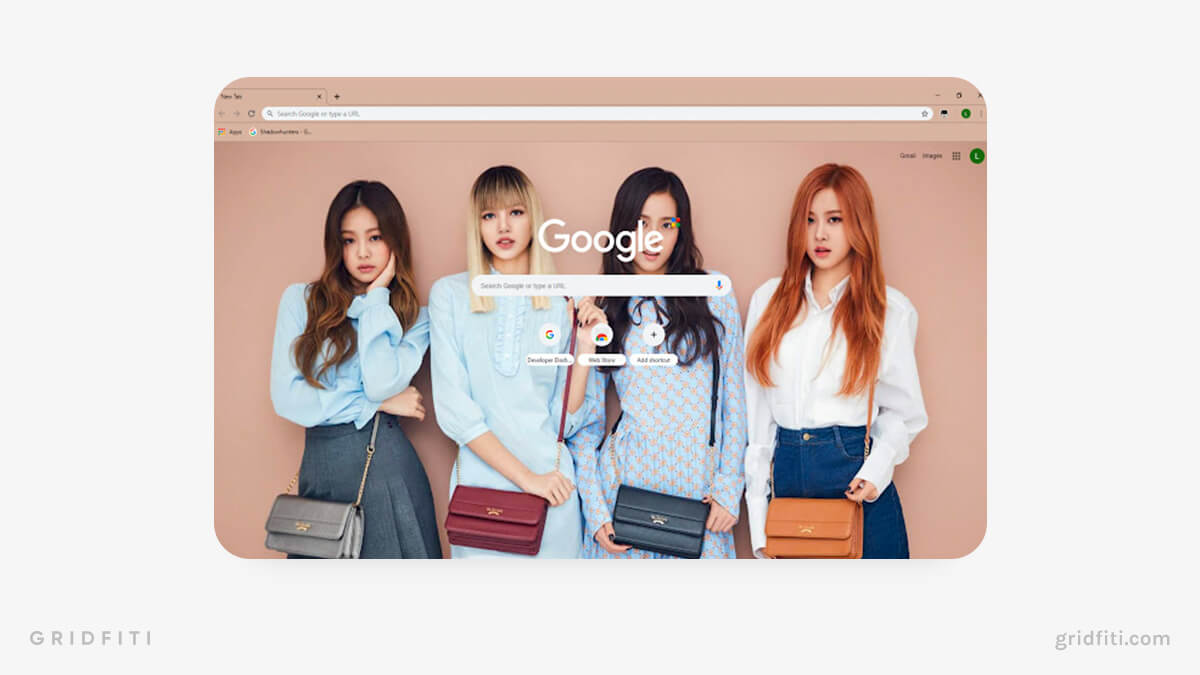 BTS Bangtan Boys Theme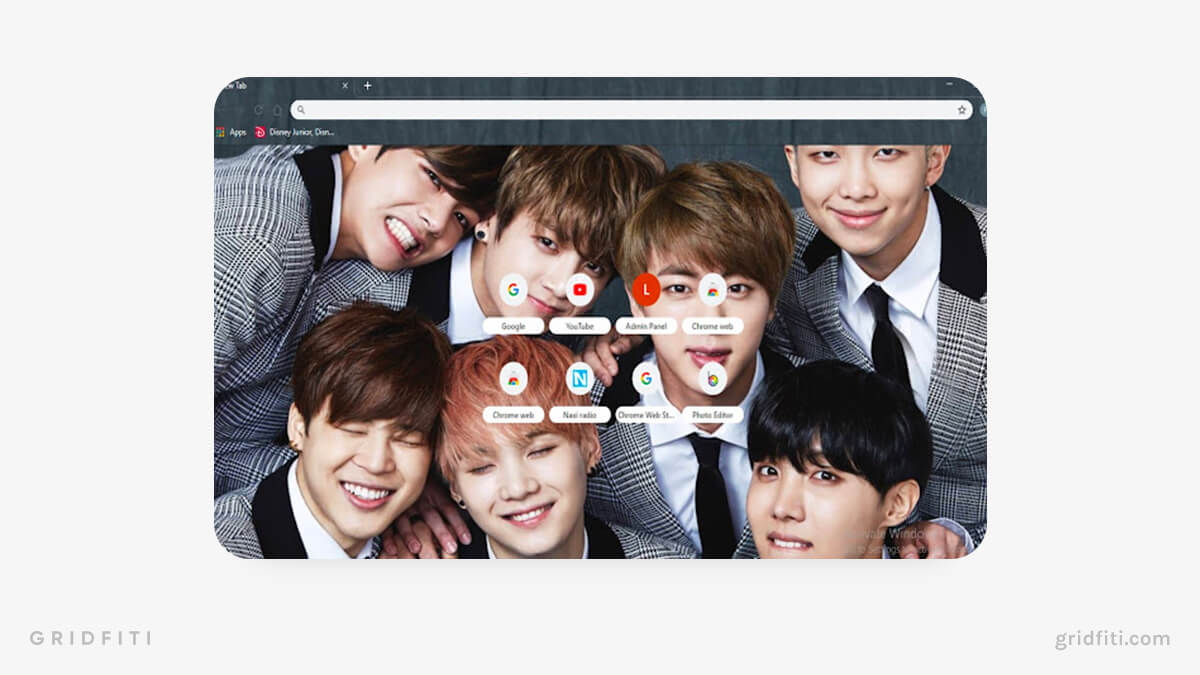 Bangtan Boys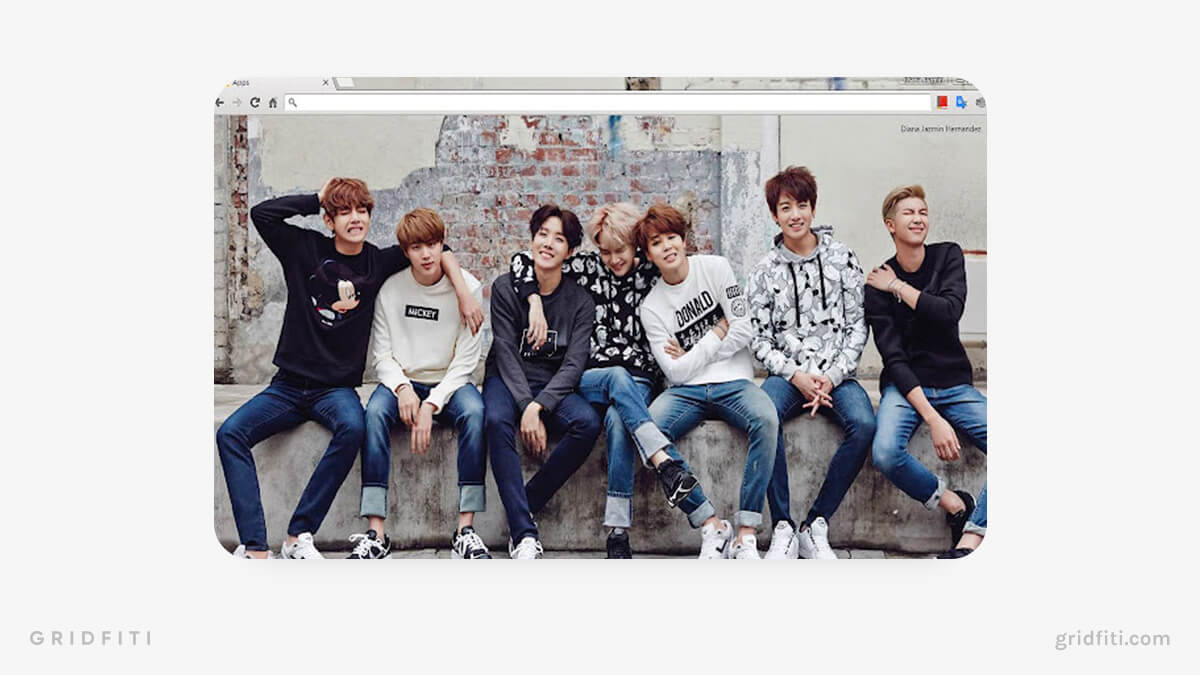 Purple Butter BTS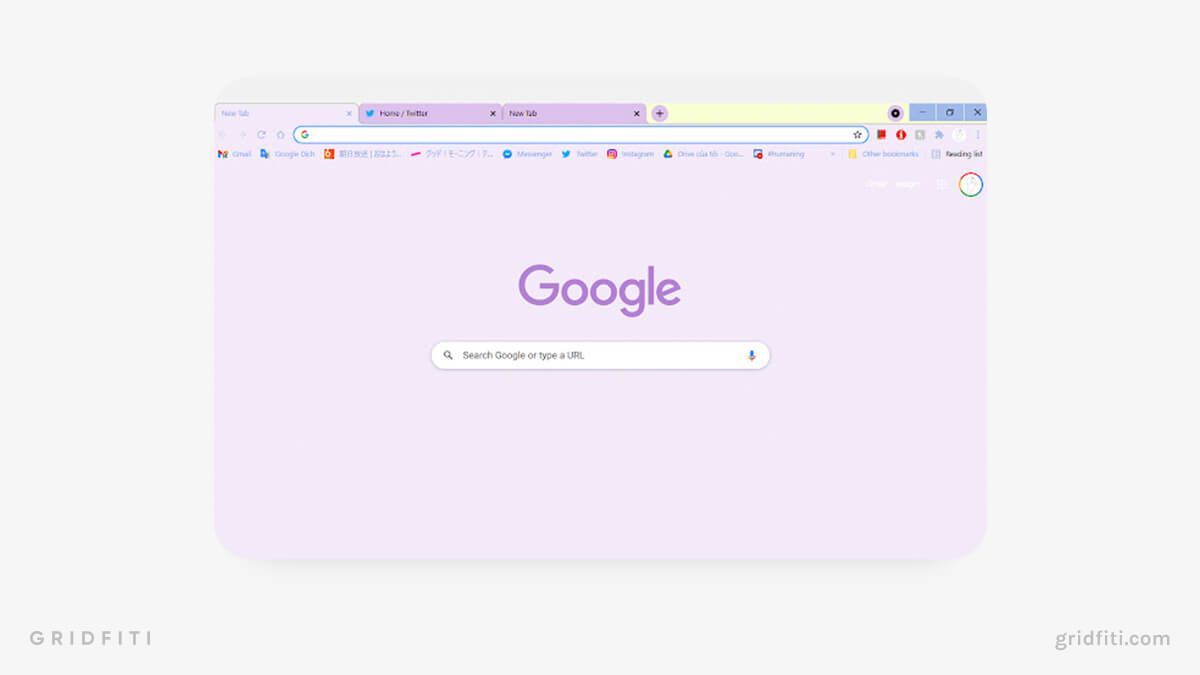 Gradient Chrome Themes
Versatile and visually stunning – gradient backgrounds are popular when it comes to background designs, and it's no different for a Chrome background. Turn your complete setup into gradient galore by picking an aura-themed Chrome background, our Aura Clock Screensaver, and our Aura wallpapers!
Color Fusion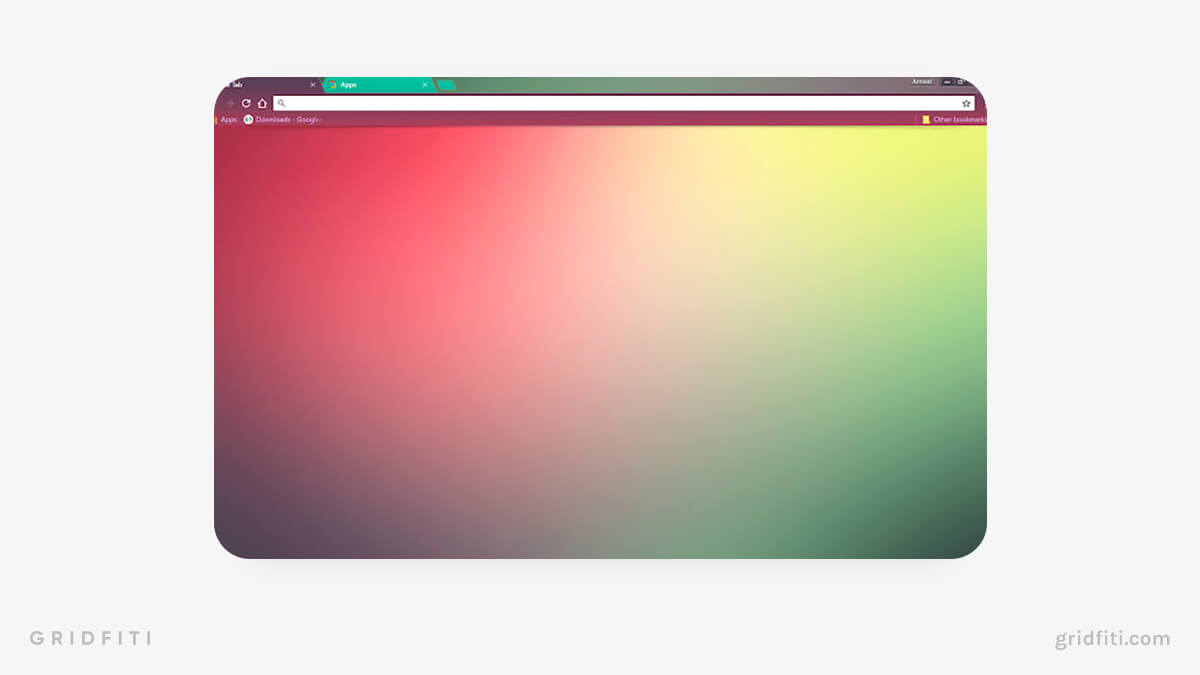 Sooth Gradient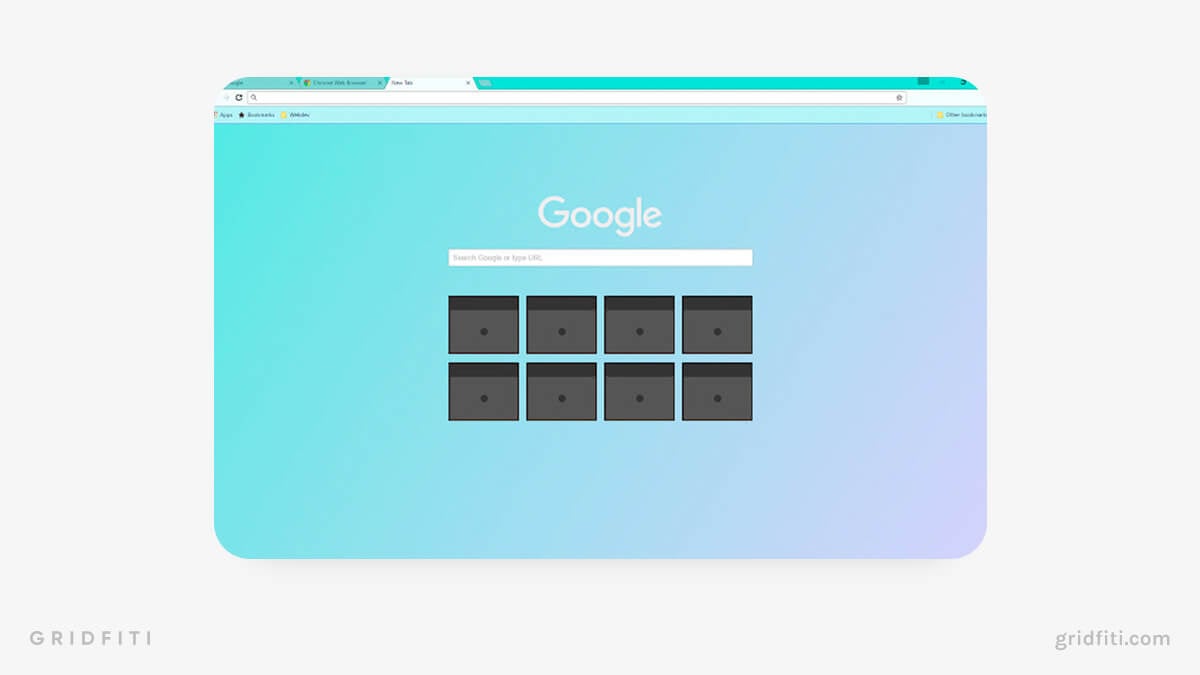 Pastel Rainbow Gradient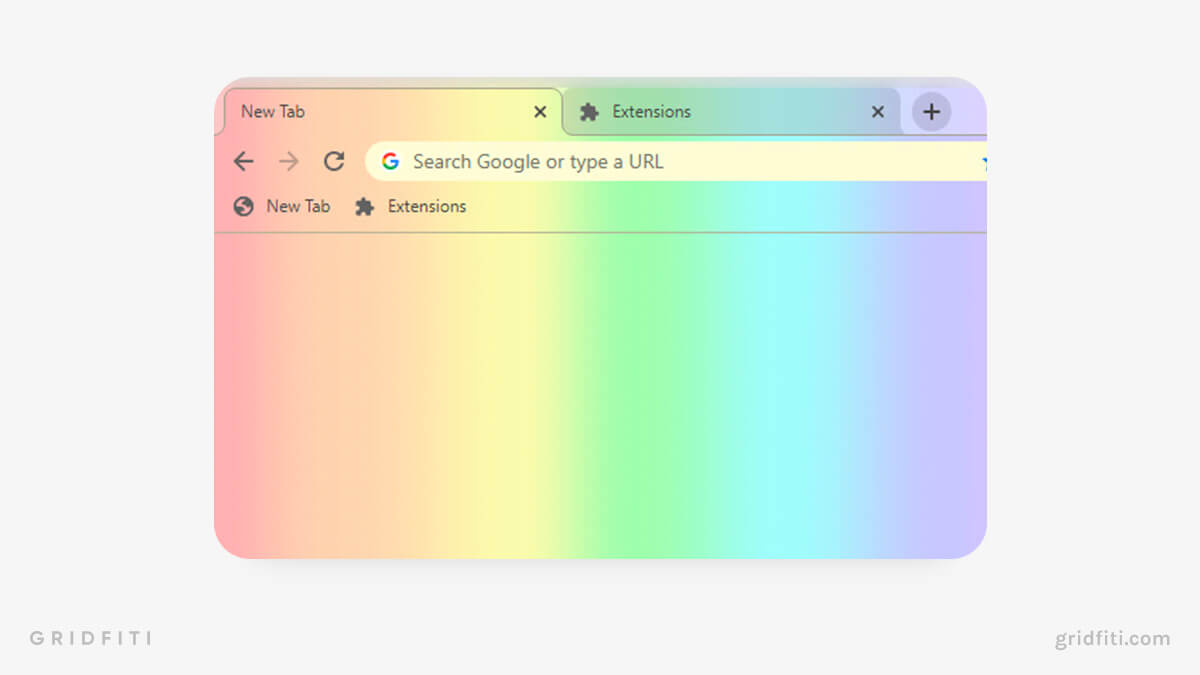 Purple Aura Theme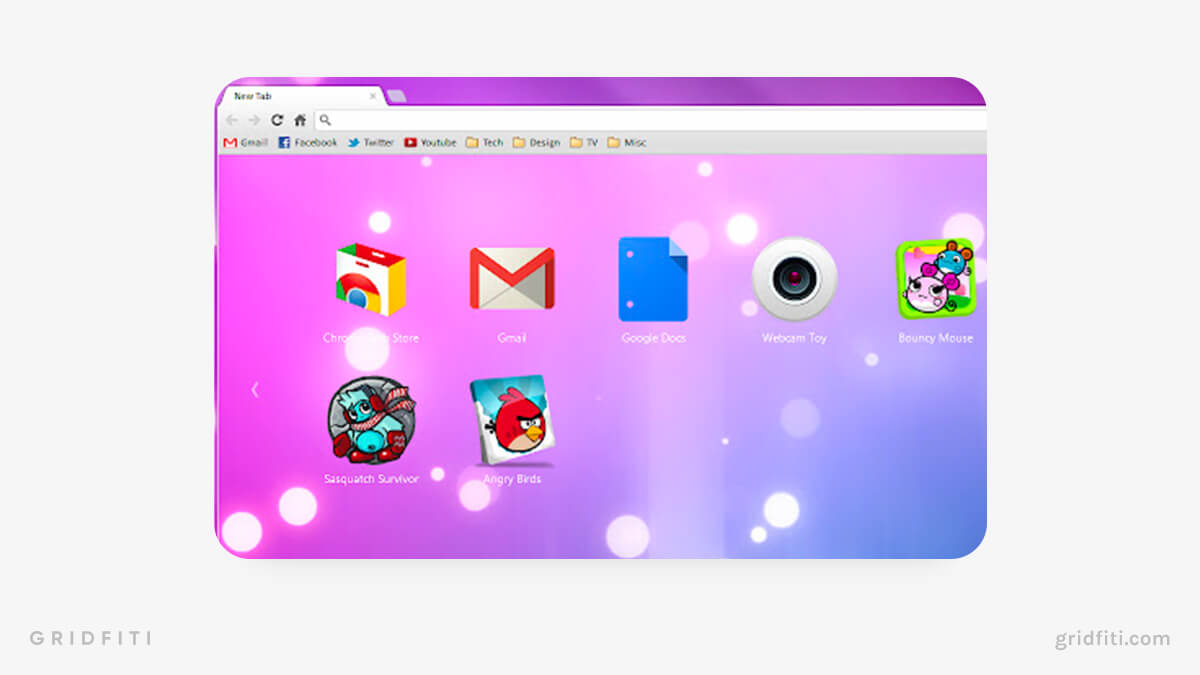 Gradient Love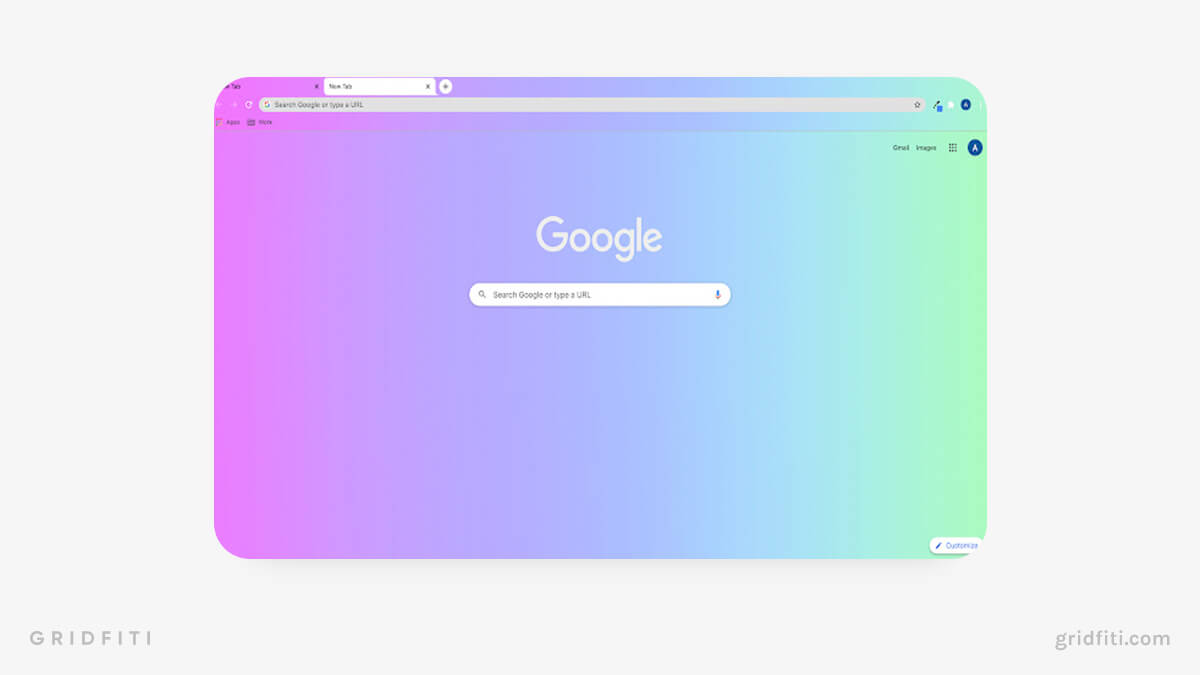 Colorful Gradient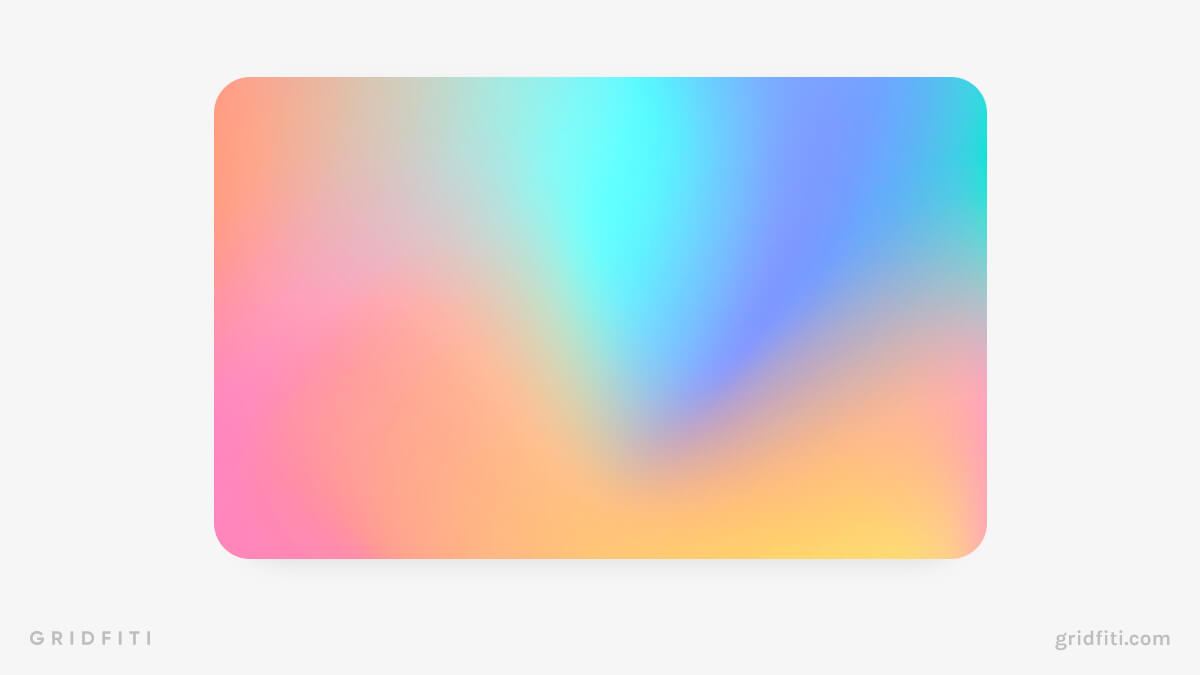 Are we missing any aesthetically pleasing Google Chrome backgrounds? Which Chrome theme is your favorite? Let us know in the comments down below!
Gridfiti is supported by its audience – when you buy something using the retail links in our posts, we may earn a small commission at no additional cost to you. Read more about our affiliate disclaimer.