Google Calendar's default interface can feel a little drab, boring, and basic. To help you personalize your calendar, we've curated 21 of our favorite custom Google Calendar palettes — complete with accompanying emojis to really take your cal to the next level. Scroll on to discover your new favorite calendar color combo!
Looking for more ways to customize your calendar? Read our full guide on how you can make your Google Calendar aesthetic!
Want more digital decor and productivity tips? Join our newsletter!
Peach Color Scheme
A staple of boho chic aesthetics, a peach color scheme is delicate and feminine. Featuring one bold tone alongside softer oranges and beiges, this Google Calendar palette is easy on the eyes.
Peach Emoji Combo
Want to make your cal stand out even more? Add these food-inspired peach toned emojis to your events and calendar names: 🍑 🍍 🥐 🍢 🍨 🥞 🥠 🧋 🍯
Hex Color Codes
#E3826F
#E4A9A4
#EFBA97
#F1CCBB
#E7D5C7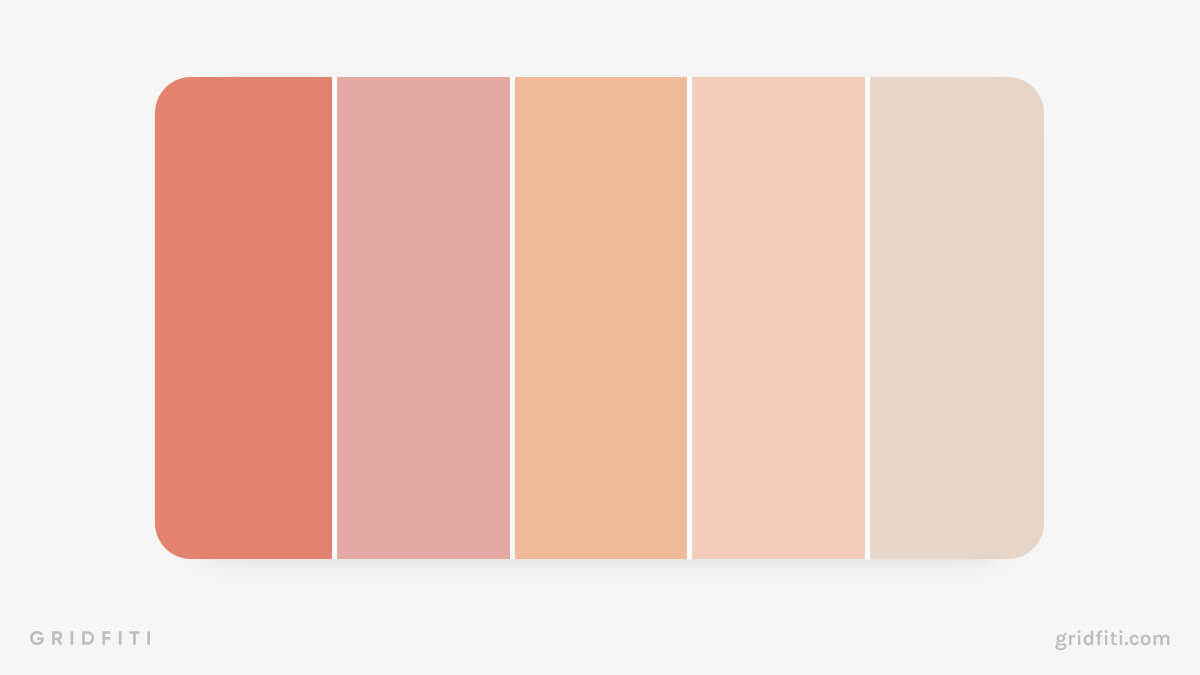 Ocean Color Scheme
Deep and evocative, the ocean palette combines rich, dark blues with clean, light hues. Perfect for lovers of a minimalist or monotone aesthetic.
Ocean Emoji Combo
Add a splash of salt spray to your events with these ocean emojis:🌊 🐳 🐬 💙 🩱 🔵 🐟 💦 🏄‍♂️ 🧊 🐋 🌌
Hex Color Codes
#18363E
#5F97AA
#2D5F6E
#3E88A5
#93C4D1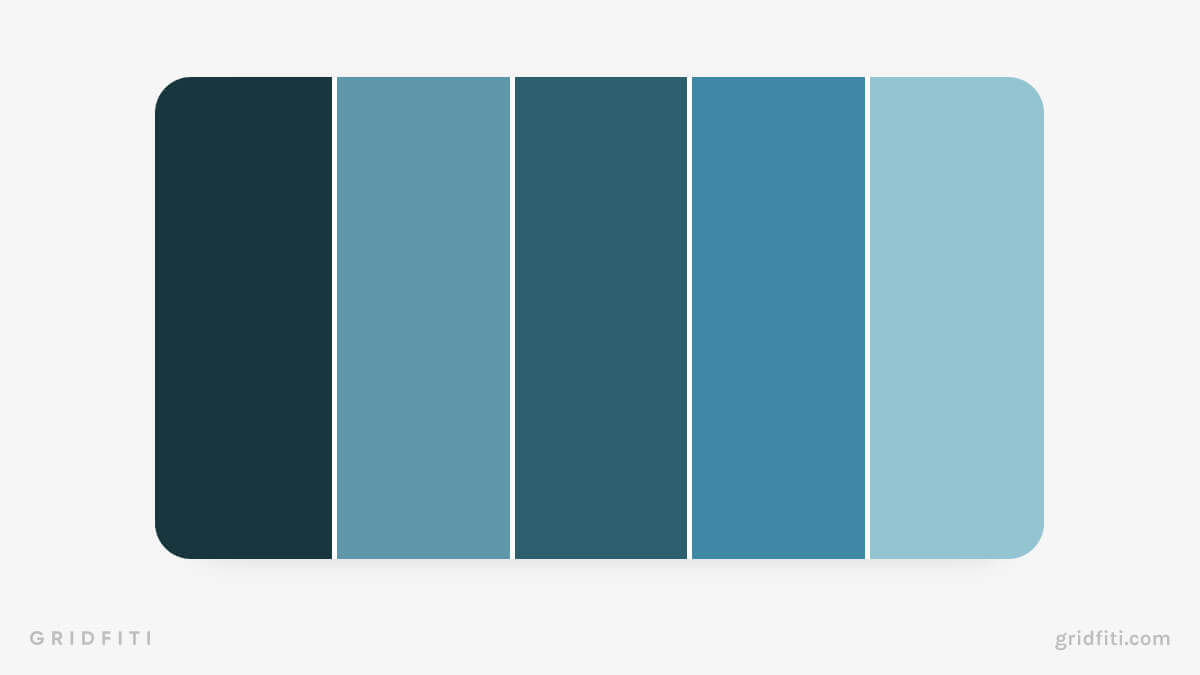 Kawaii Pastel Color Scheme
Add a pop of color to your calendar with this bright pastel color scheme. With 3 variations of blue alongside baby pink and light lavender, this is one playful palette that's sure to make your calendar events feel more fun.
Kawaii Emoji Combo
Kawaiify your calendar with these super cute emojis! 🎀 🍬 💗 🦄 👚 🍰 🍓 🥛 💟 ✨
Hex Color Codes
#BEFCFF
#DEFFFA
#FFDAF5
#B0E1FF
#E6C6FF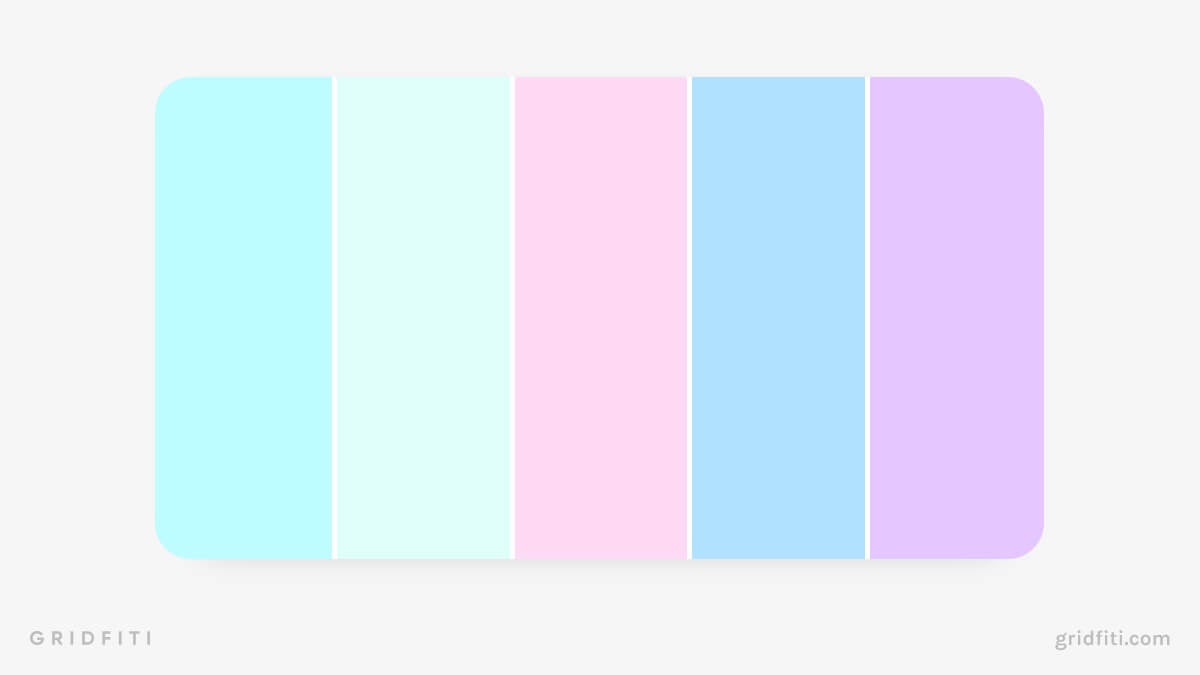 Sunset Cloud Color Scheme
No color palette could ever quite capture the awe of a sunset, but this one comes pretty close. The dusty orange, orchid, and periwinkle colors are super soothing to look at — perfect for adding a bit of tranquility to a hectic calendar.
Sunset Cloud Emoji Combo
Complete the look with these complementary emojis: 🌅 🪁  🌆 🧡 🌄 ⛅️ 🕶️ 🍹
Hex Color Codes
#F08D7E
#EFA18A
#E2BAB1
#DDA6B9
#ACAEC5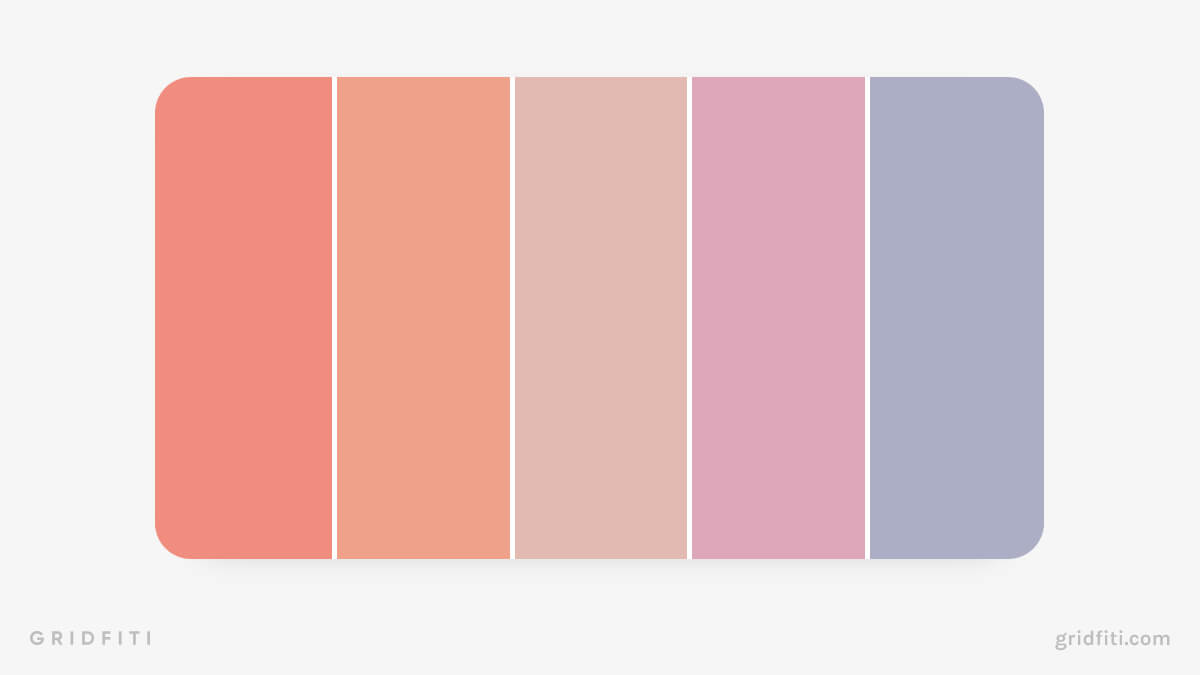 Cottagecore Color Scheme
Nature lovers will absolutely adore this cottagecore Google Calendar color scheme. Its earthy tones will have you feeling like a character out of your favorite Studio Ghibli film every time you open your cal.
Cottagecore Emoji Combo
Make your calendar extra cozy with these cute cottagecore emojis:🏡 🧙🏻‍♀️ 🧹 🌲 🐸 💚 🍃 🌿 🌞 👒 👩‍🌾 🌾 🛤️ 🦋 🌎 🌳 🏕️
Hex Color Codes
#596854
#7F803E
#CC9A52
#AD794B
#FCE4B4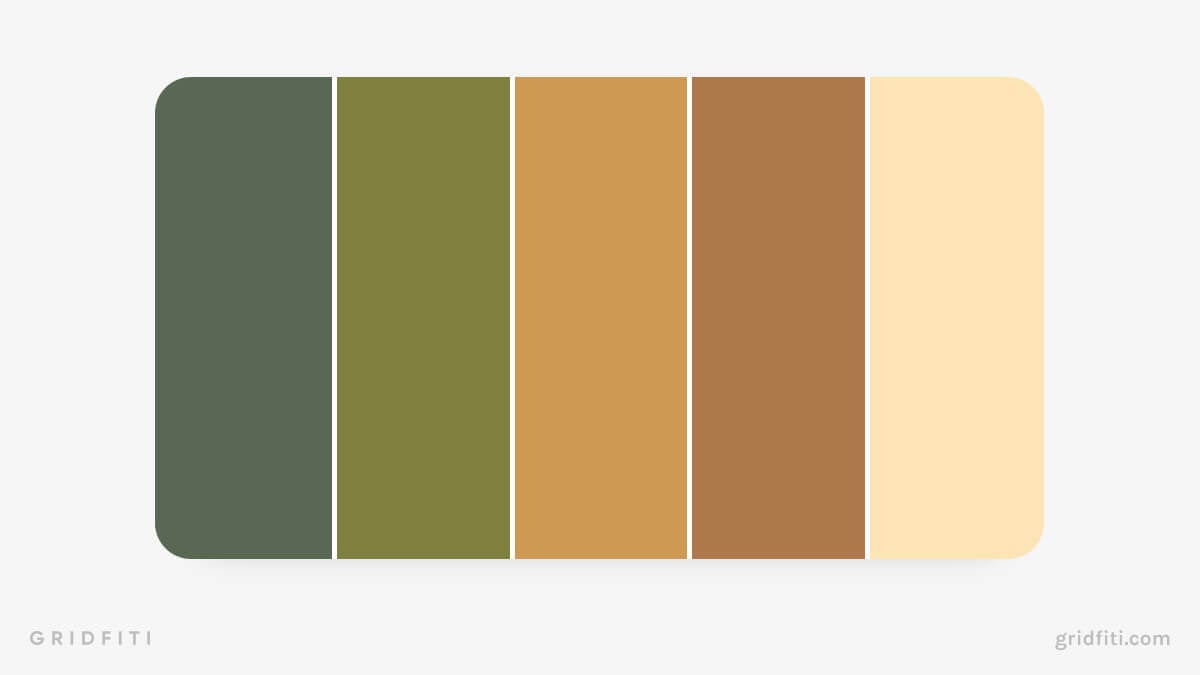 80s Color Scheme
The bright, bold tones of an '80s Google Calendar color scheme will invoke nostalgia for all things synthpop and girl power. This one's sure to liven up your schedule!
'80s Emoji Combo
Get your '80s-themed calendar "Into the Groove" with these emojis: 🛼 🏋🏻‍♀️ 🎹 🦹‍♀️ 🟣 💓 🌟 🧑‍🎤 🌸 🪩 🕺
Hex Color Codes
#FF68A8
#64CFF7
#F7E752
#CA7CD8
#3968CB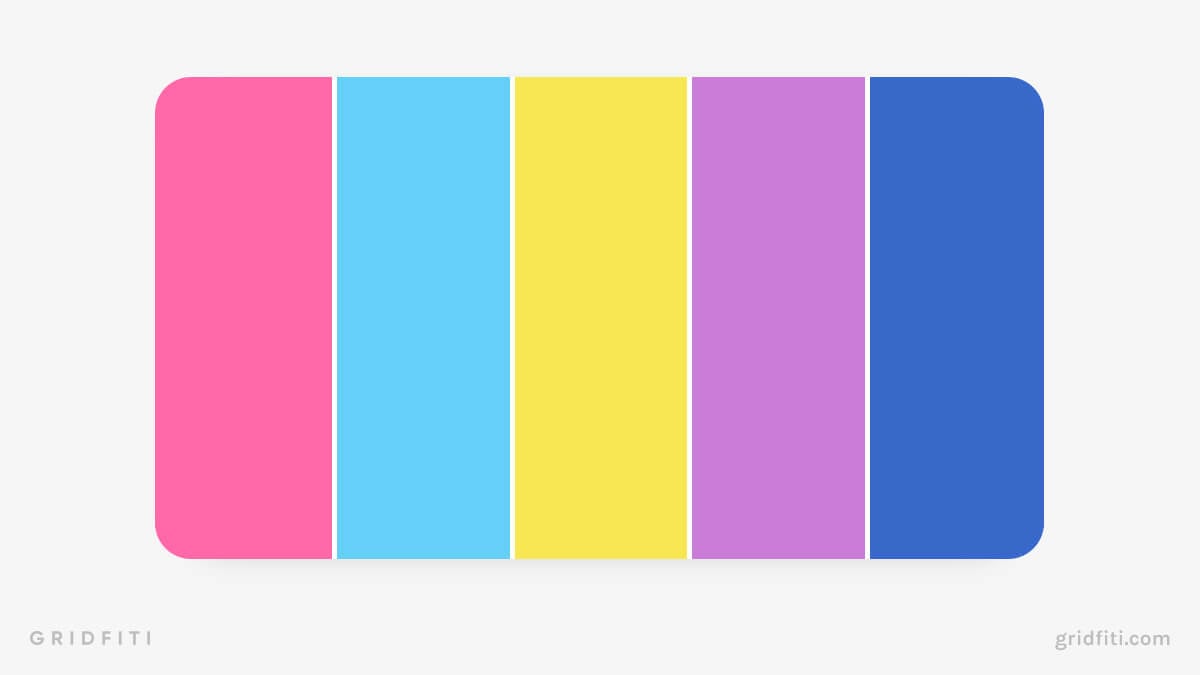 90s Color Scheme
This color palette gives off big '90s skating rink vibes. Remember those busy carpet designs with triangles and waves galore? With this Google Calendar theme, you'll think of them every time you check your cal.
'90s Emoji Combo
Complete your '90s aesthetic with these delightfully retro emojis:👩🏻‍🎤 👖 🕹️ 💾 📻 📼 📺 🌐 🌀 〰️ 📟 📸 📹
Hex Color Codes:
#842D78
#174DB1
#297EA1
#E5A836
#B2336C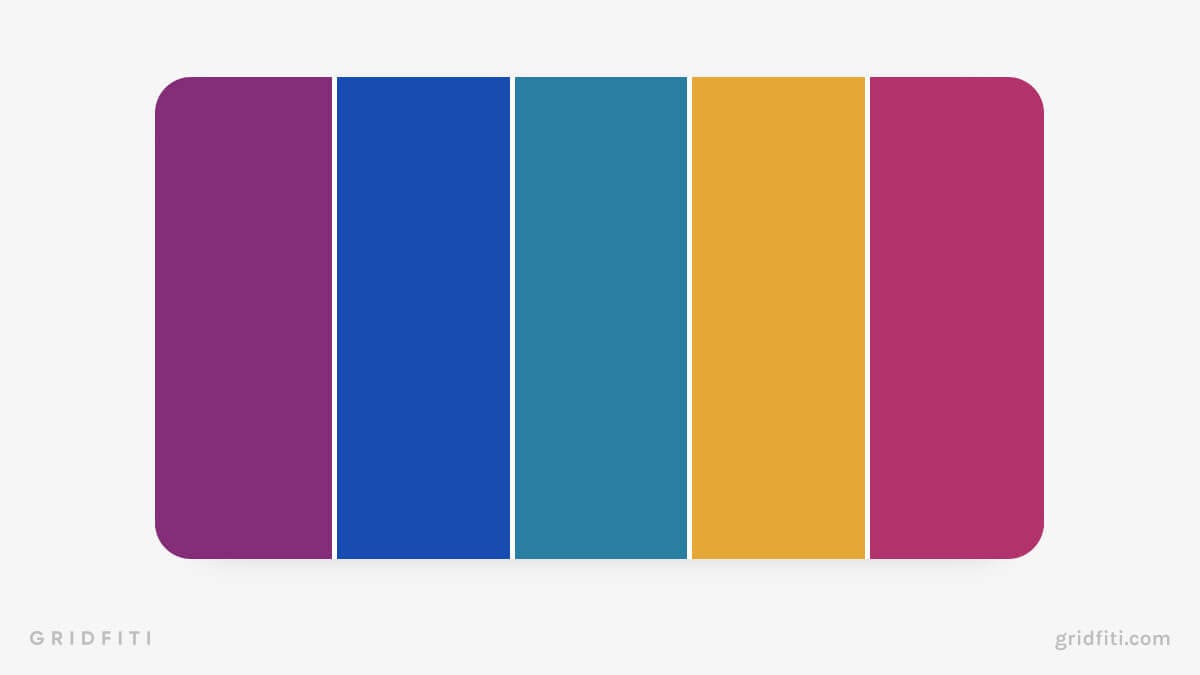 Lofi Color Scheme
Add a dose of calm to your busy schedule with the lofi color scheme. There's just something about those subdued purples that help us feel more relaxed and cozy.
Lofi Emoji Combo
Personalize your lofi-themed Google Calendar with these purple emojis:💜 🎆 🔮 👾 ☂️ 🟣 🟪 💟 ☯️ 💆🏻‍♀️ 🪁
Hex Color Codes:
#674AB3
#A348A6
#9F63C4
#9075D8
#CEA2D7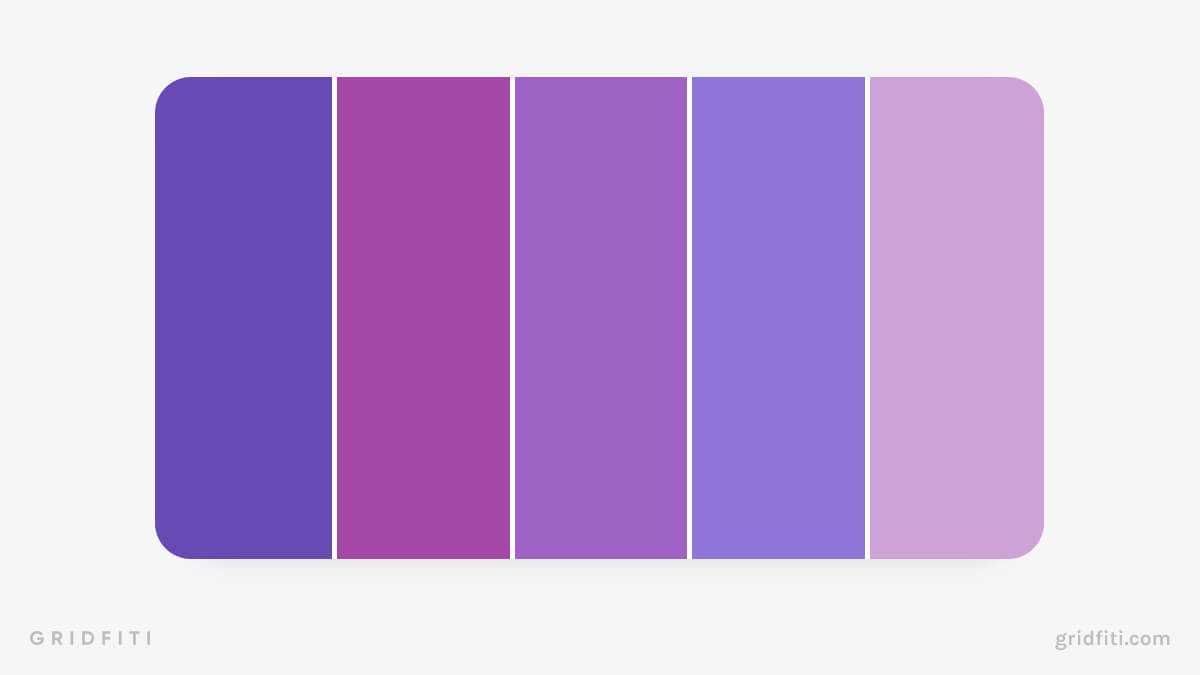 Summer Color Scheme
With this vibrant color scheme, it's always summer. Take one look at your cal with this theme applied, and you can't help but remember all those lazy beach days spent lounging, wading, and napping. We can practically smell the sunscreen and chlorine!
Summer Emoji Combo
Get your schedule in the summer spirit with this beachy emoji combo:☀️ 🌻 🍦 🌊 👙 🏖️ 🏝️ 🏊‍♀️ 🤿 🐚 🩳 🩴
Hex Color Codes:
#C6808C
#6D5B87
#44364B
#EC745C
#F5AD8C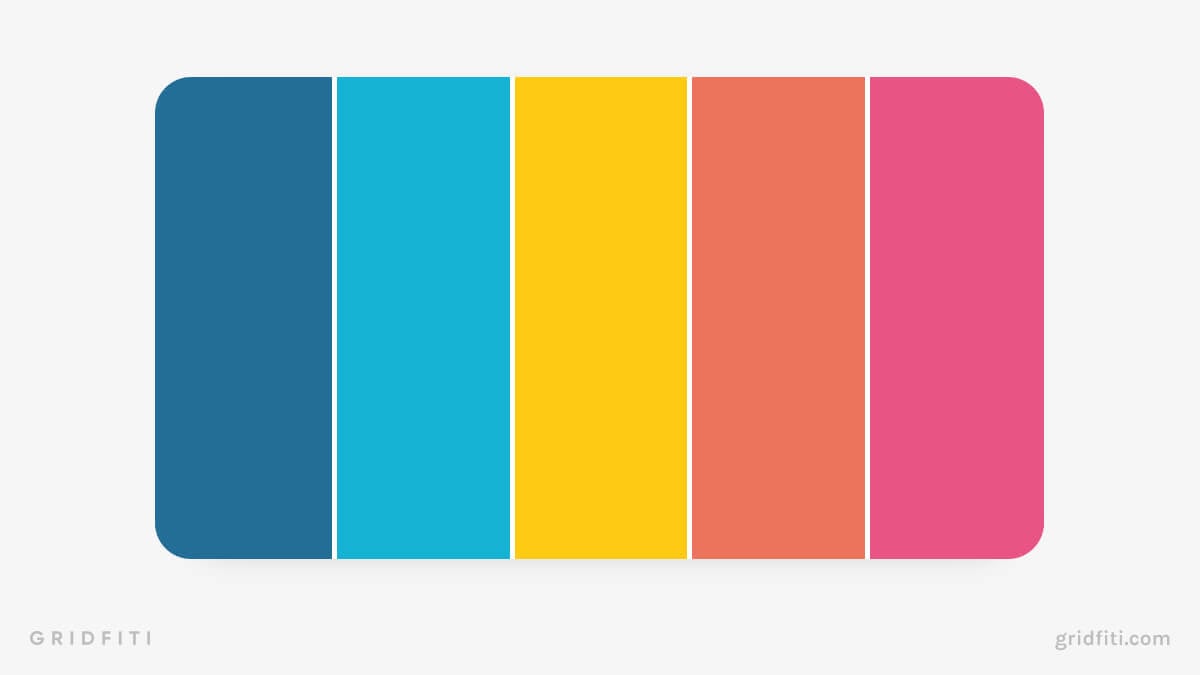 Fall Color Scheme
Like to switch things up every season? Get spooky and pumpkin spicy with this fall color palette. Don't forget to block off some time on your cal for going on hayrides, sipping apple cider, and getting lost in a corn maze!
Fall Emoji Combo
Make your calendar events feel extra fall-y with these autumnal emojis: 🍂 🍁 🎃 🕷️ 🕸️ ☕️ 🧡 🧸 🌅 🐈 🟠 🧟‍♀️ 🧝‍♂️
Hex Color Codes:
#98261E
#E8720B
#E45932
#F3A93E
#895739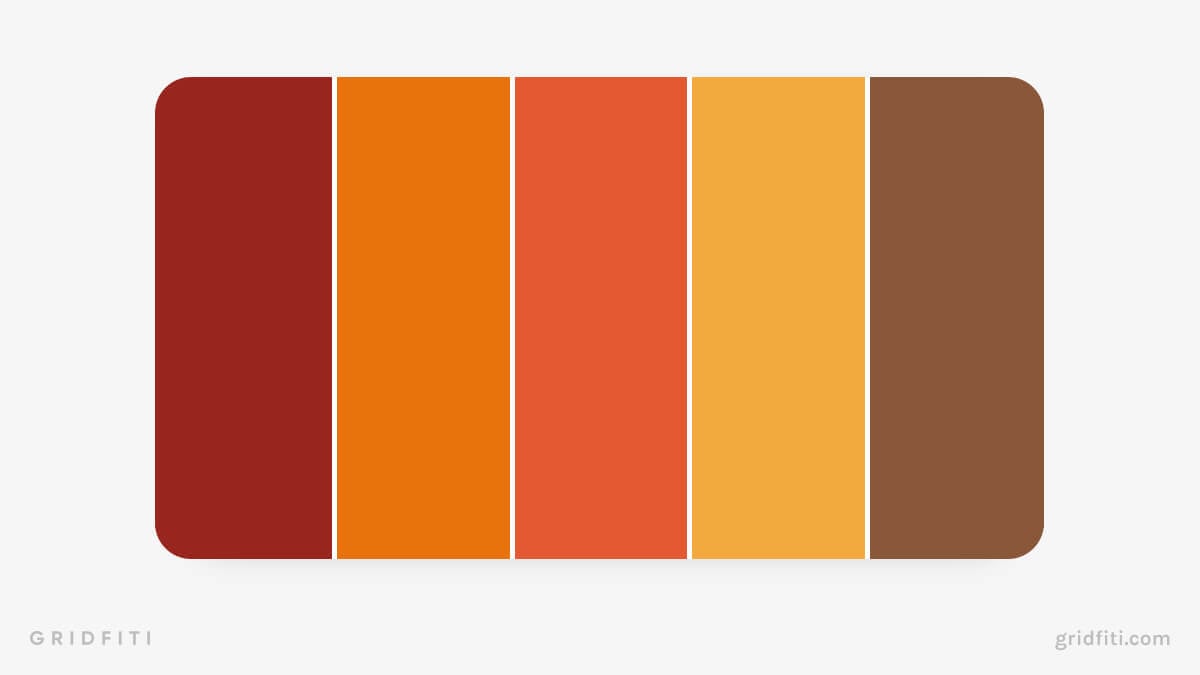 Beige & Neutral Color Scheme
Looking for a monotone theme but searching for something slightly different than the usual black and white shades? Try this warm beige-gray palette on for size. These hues feel warmer and cozier than the clinical vibes of stark white or slate gray.
Beige & Neutral Emoji Combo
Use these beige and brown emojis to add serenity and coziness to your schedule! 🧺 🧋 🥥 🥖 🥟 👡 🐌 🦥 🍞 🦔 🐕 🕰 🤎 🪵 🧸 🍂 🏷
Hex Color Codes:
#AA9D94
#BBADA1
#D2C1B3
#E7D7CB
#F7EDE2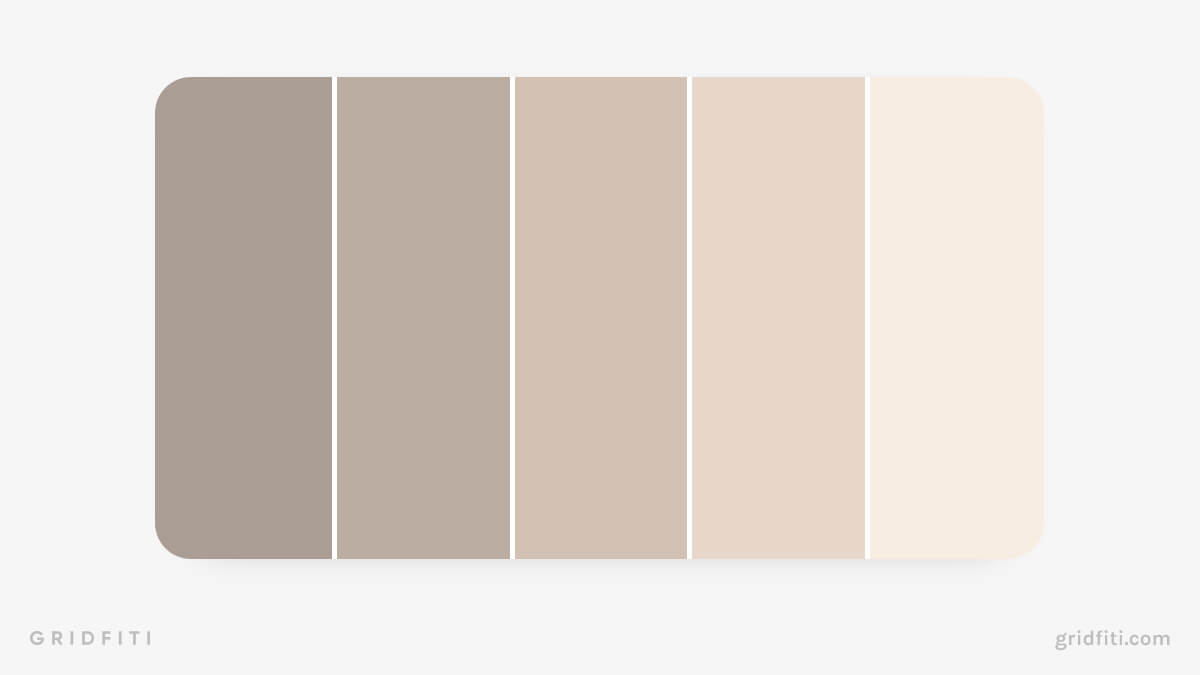 Pastel Color Scheme
Many pastel schemes incorporate pale pinks and yellows, but not this one. The powdery blue and purple are deep and soft, while the stand-out light orange offers something a little different than most pastel combinations.
Pastel Emoji Combo
Complete the look with these pastel emojis: 🍬  🌸 🍡 🧚🏻‍♀️ 🫧 🩰 🍧 🪷 🎐 🍰 💗
Hex Color Codes:
#BEDAE3
#C4E9DA
#FED5CF
#F1B598
#D3C7E6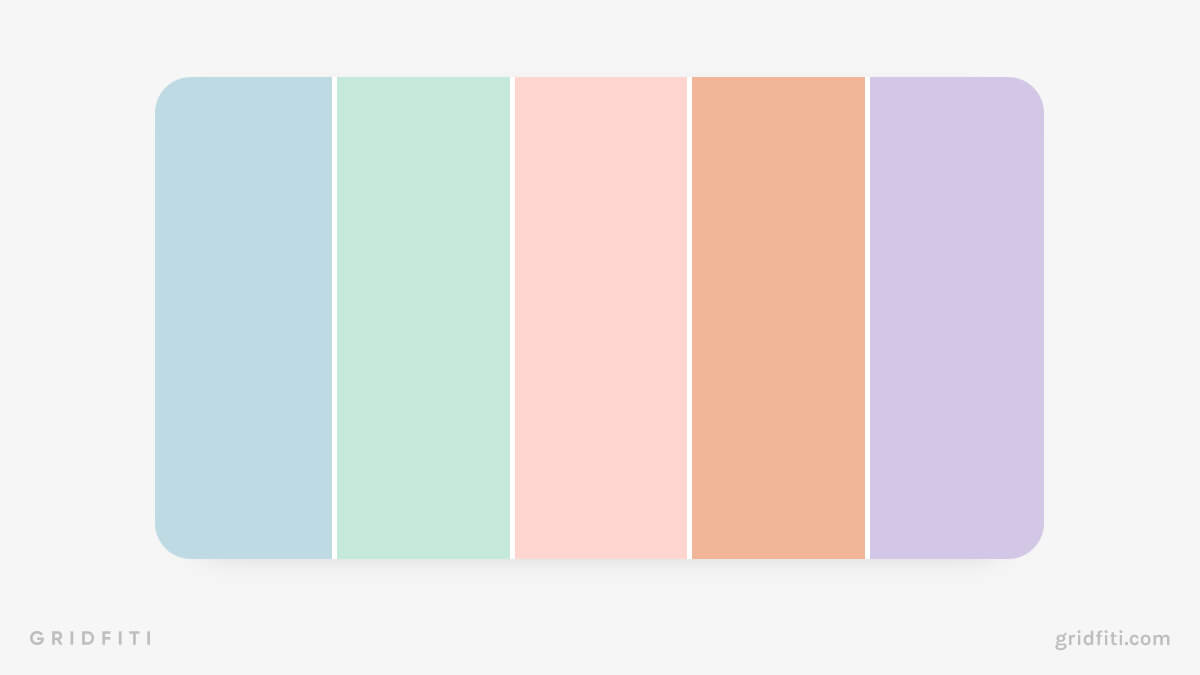 White Color Scheme
Looking for something a little more subdued and light? This color scheme feels like clean cotton billowing in the breeze on a spring day — ideal for purifying the energy of a packed schedule!
White Emoji Combo
Complete the look with these white and gray emojis🤍 ☁️ 🕊️ 🥡 🏳 🌧️ 🤍 📃 ⚪ ❔ ❕ 🎧 🐘 🦾 🌪 🪙 📃 ⚓ 🎧 🐻‍❄️ 🌫 🦏 🪨 🐀 🕯 🎙️ 💿
Hex Color Codes:
#D1D1D1
#E1DBD6
#E2E2E2
#F9F6F2
#FFFFFF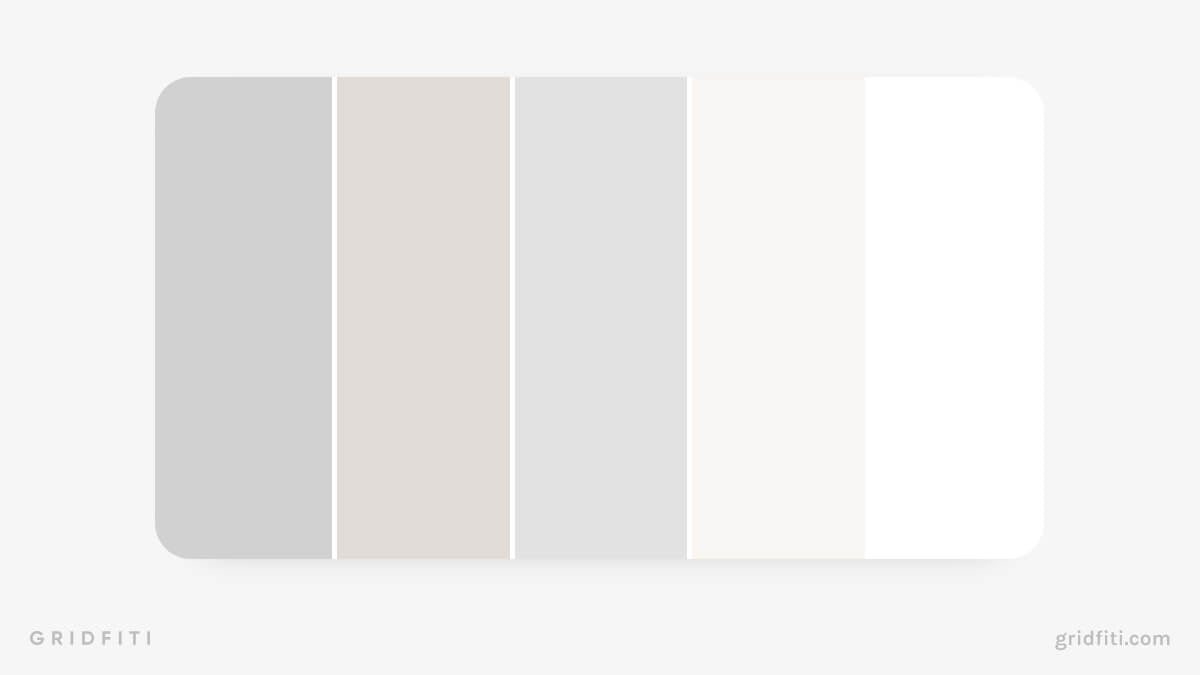 Black Color Scheme
Bold and sophisticated, this monotone black and dark gray color scheme will add quite the edge to your calendar events. Perfect for night owls who do their best work under the cover of darkness by the light of the moon.
Black Emoji Combo
To complete this suave aesthetic, try using these emojis in your events and calendar names: 🖤 🕷 🐈‍⬛ ♠️ ♣️ 🏴 ⚫ ✒️ ♟️ 💣 🐃 🦨 ⌚ 🕋 🎱 🐧
Hex Color Codes:
#0F0E11
#23252D
#2B2D35
#3A3C44
#46484F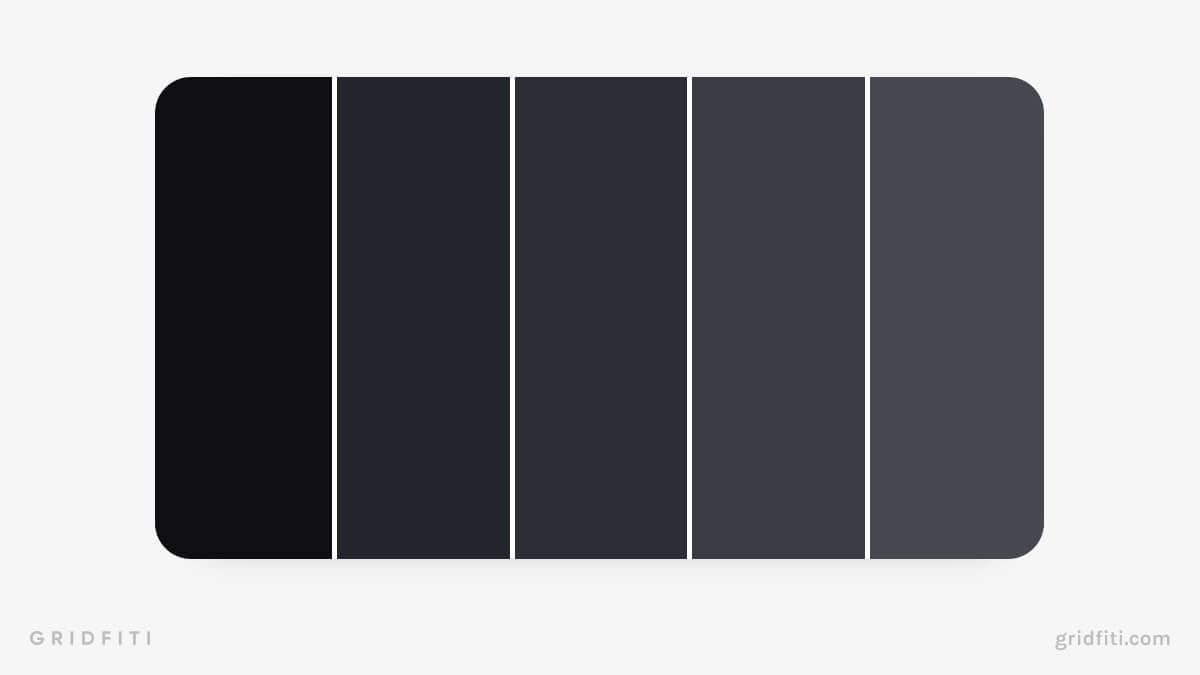 Green Color Scheme
Incorporating rich, deep tones alongside vivid, softer greens, this Google Calendar color scheme is as verdant as they come. A great choice for nature lovers or anyone who likes a lush aesthetic.
Green Emoji Combo
Drop these emojis into your calendar events to complete the look!🌿 💚 🌱 🍀 🐸 🐢 🍏 🍃 🥑 🌳 🟢 🌵 🥝 🍵 🐉 ☘️ 📗 🍐
Hex Color Codes:
#28662B
#2A8636
#43AA47
#81C953
#97E589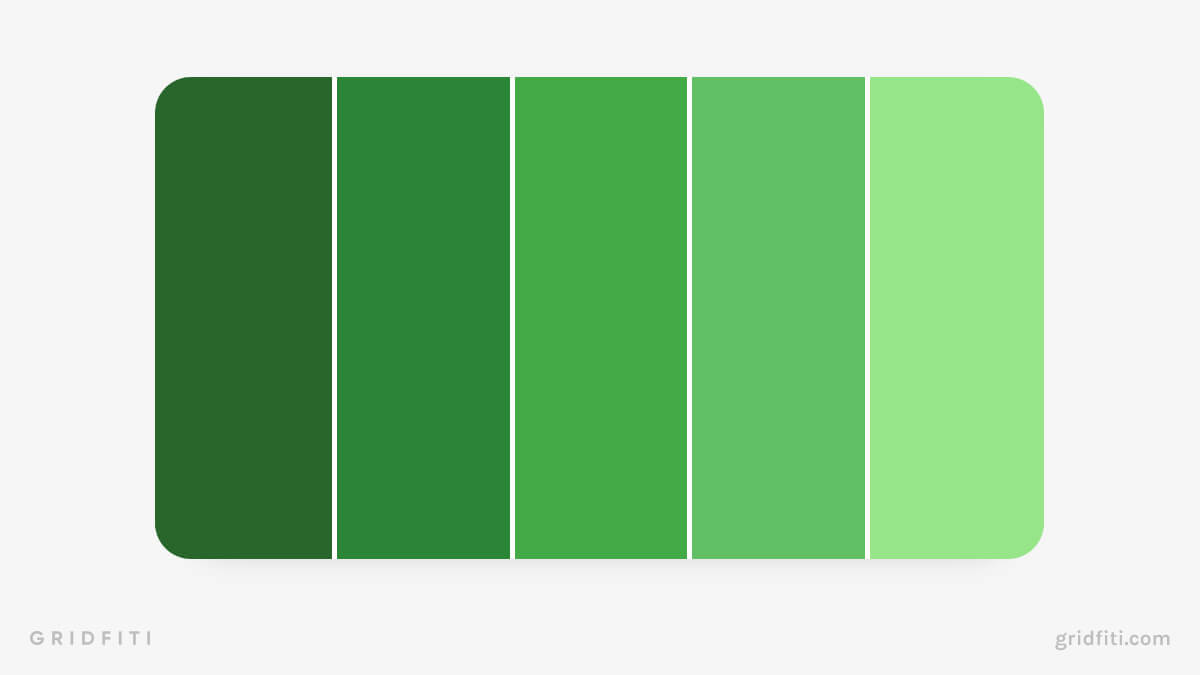 Pink Color Scheme
Bright, bouncy, and bubbly, this pink color scheme is bound to make your calendar feel a bit more playful. This sweet and warm palette is fantastically feminine.
Pink Emoji Combo
Make your calendar events extra cute with these pink emojis: 💕 🧠 🌸 🩰 🎀 💓 🐷 🦩 💗 🌷 👛 🎟️
Hex Color Codes:
#D84F74
#EA79A3
#EE8EA5
#F7BAD3
#F7DAE8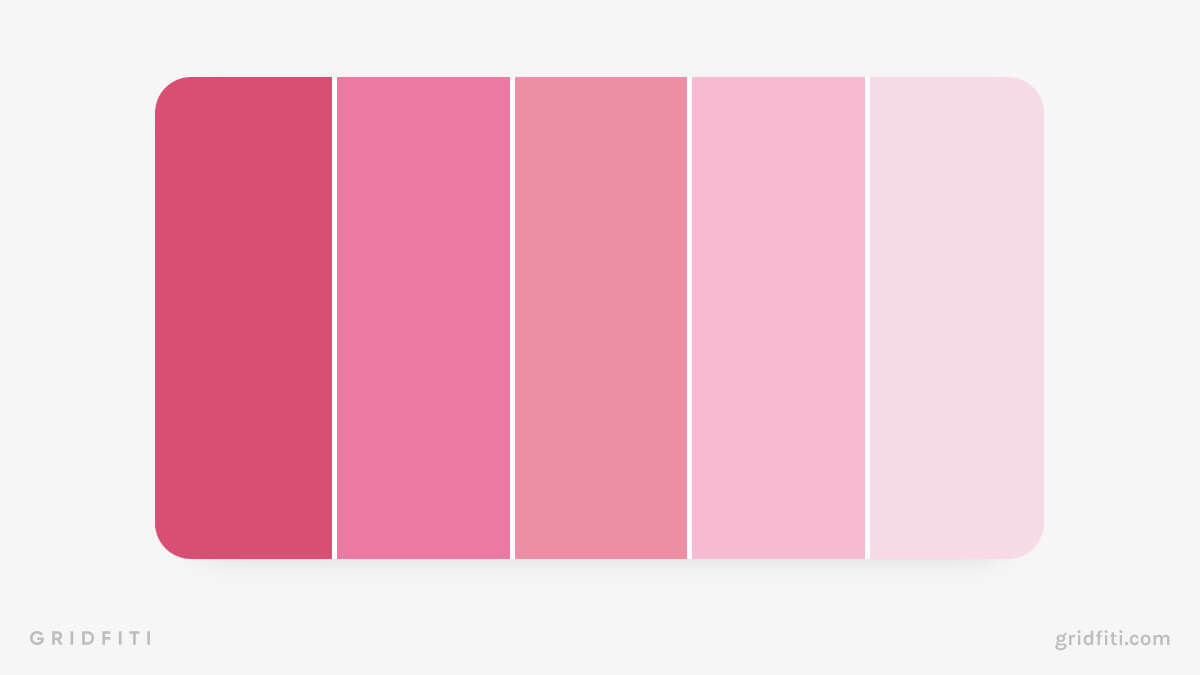 Purple Color Scheme
Make your calendar feel more mystical and magical with a purple theme. With tones ranging from luxurious plum to vivid lavender, this theme is stylish and elegant.
Purple Emoji Combo
These grapetastic emojis are the perfect complement to a purple-themed Google Calendar:💜 🧞‍♀️ 🎆 🔮 🍇 👾 ☂️ 🟣 🟪 💟🦄
Hex Color Codes:
#5A2555
#5D2A7B
#7948A2
#A063C8
#BE8CE5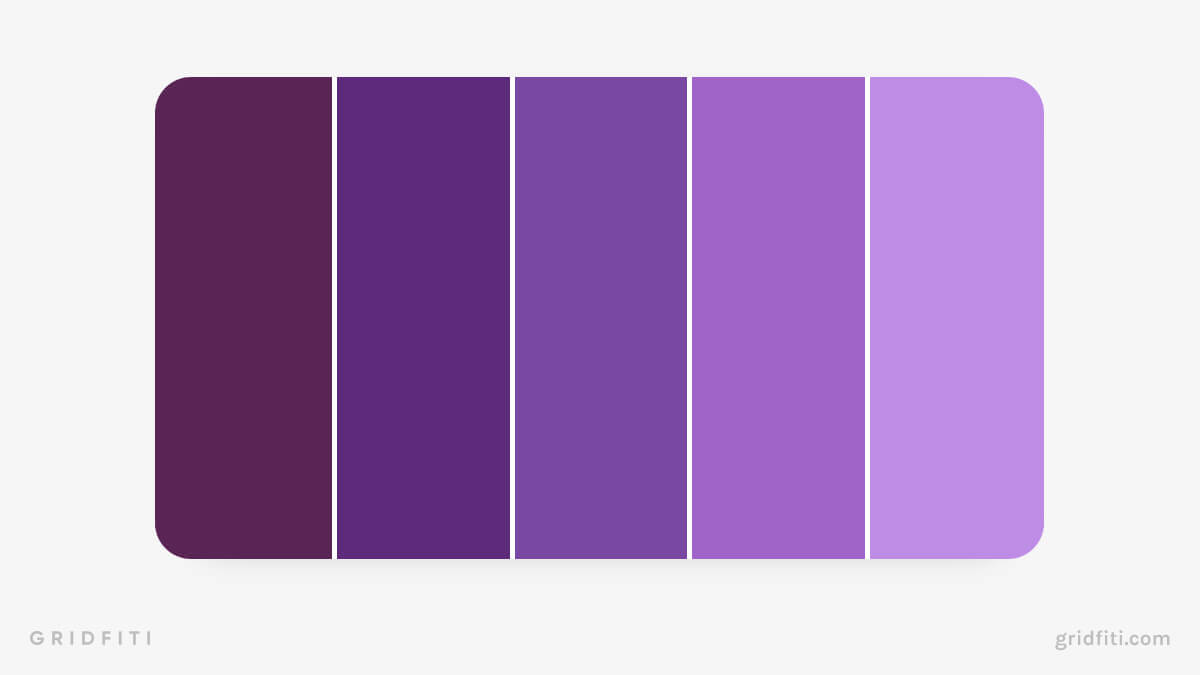 Red Color Scheme
Invigorating and exciting, a red palette is the perfect way to liven up your calendar. From velvety crimson to pinkish terracotta, this color scheme is perfect for anyone who wants their events to stand out and make a statement.
Red Emoji Combo
These red emojis will make your calendar events extra bold and bright:🎈 🍓 🍒 🍄 🌹 ❤️ 🏓 📌 💄 💋 🧲 🍷 🔴 🏮 ❤️‍🔥
Hex Color Codes:
#4B1517
#7C1715
#9E1C29
#AB2838
#B84656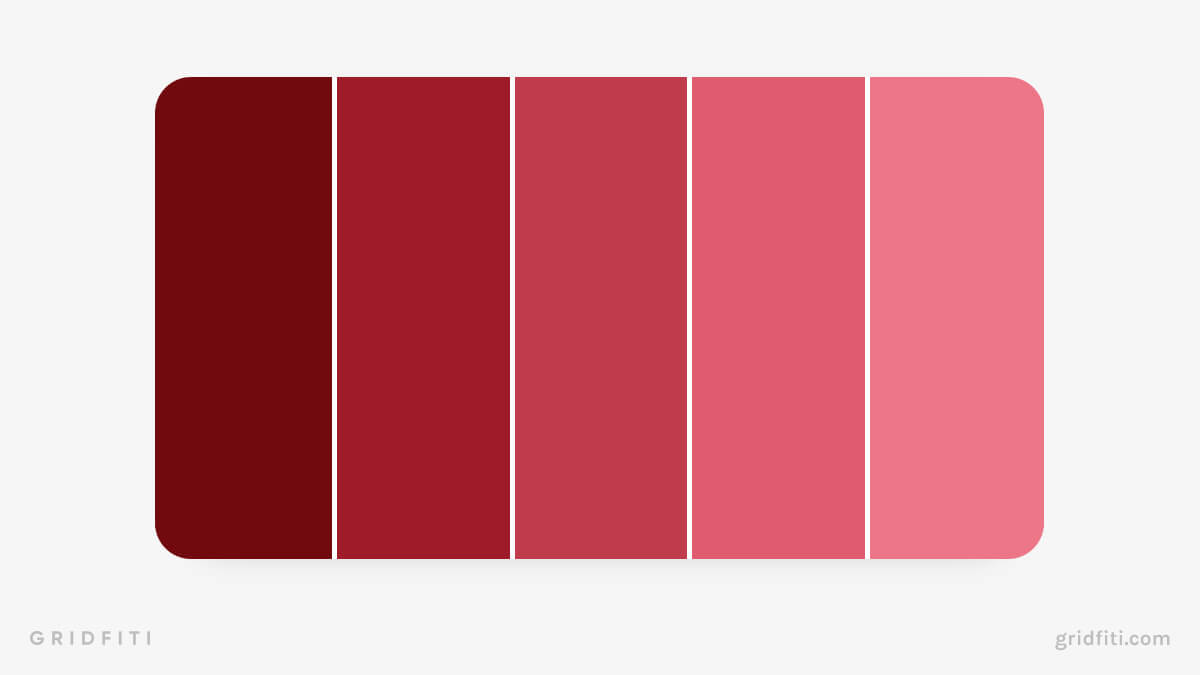 Blue Color Scheme
Blue hues are neutral and refreshing, making them a great choice for a custom Google Calendar color palette. Take one look at your calendar with these HEX codes applied, and you can't help but feel a little calmer!
Blue Emoji Combo
Try out some of these emojis in your calendar events to complete the look!🦋 🐳 🌊 🏙️ 🐬 🧊 🫐 💙 🌀 📘 💎🚰 💠
Hex Color Codes:
#20498A
#3D6FAD
#4A88C5
#88AEDB
#BBDAF2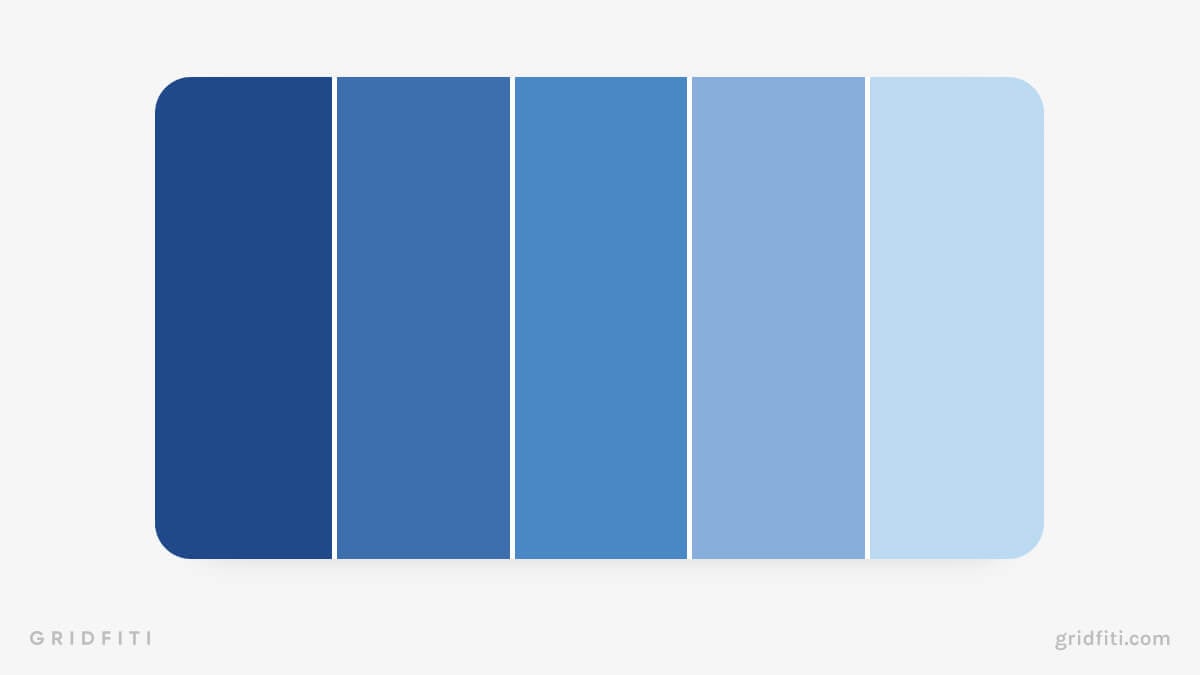 Yellow Color Scheme
The bold and effervescent hues of this yellow color scheme will make your calendar feel much more inviting and exciting. With colors ranging from sunflower to lemonade, this theme will add a touch of much-needed brightness to those otherwise drab Zoom invites.
Yellow Emoji Combo
Add these emojis to your events to complete your bubbly aesthetic! 💛 🌻 🍋 ⭐ 🟡 ✨ ☀️ 🐤 📒 🌙 🍌 🐥 🧀 🔆 🌟 🐱 💫 🧈 🧽
Hex Color Codes:
#C56A1D
#D18623
#D3982F
#E8C539
#F4D44E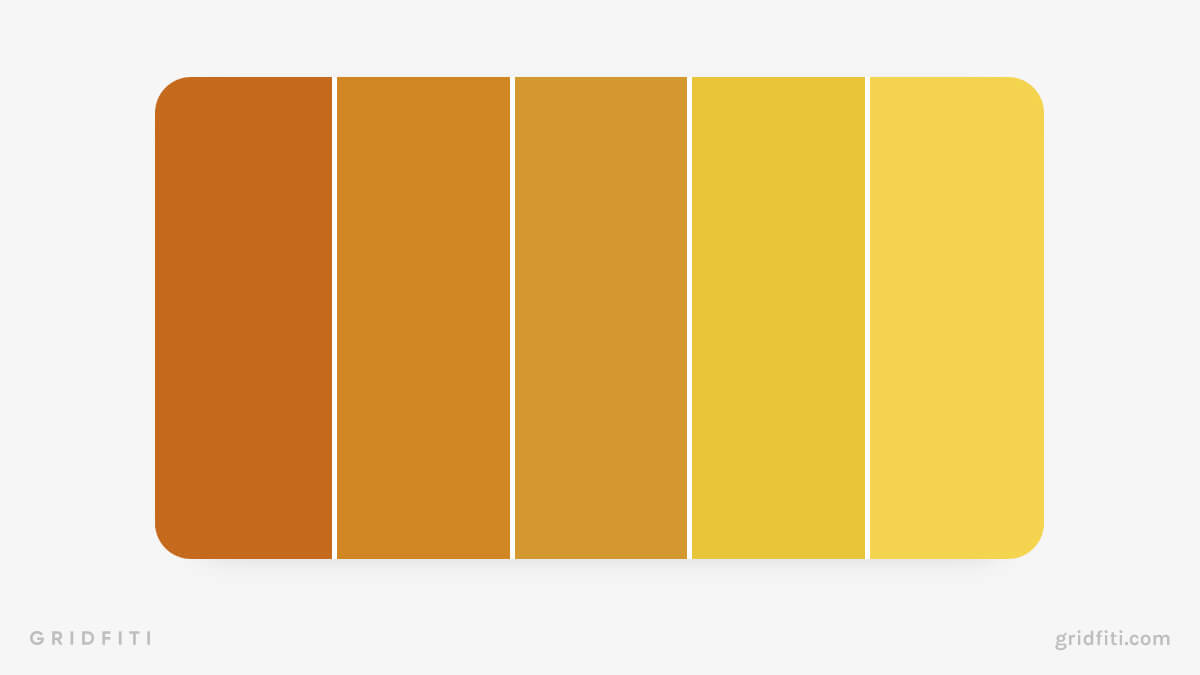 Brown Color Scheme
Does your calendar have you feeling overwhelmed or stressed? Bring yourself back down to earth with this homely brown color palette. With colors ranging in saturation from mocha to chai latte, this coffee-inspired theme is sure to wake up your calendar!
Brown & Neutral Emoji Combo
Try dropping some of these emojis into your calendar names and events to make your cal feel even cozier: 🤎 🚪 🧸 🍂 🍪 ⏳ 🏹 🙈 🦇 🟤 🍗 🪵 🐿 🥔 🥜 🍞
Hex Color Codes:
#66422D
#966045
#B26E4B
#C7976F
#EBD2BC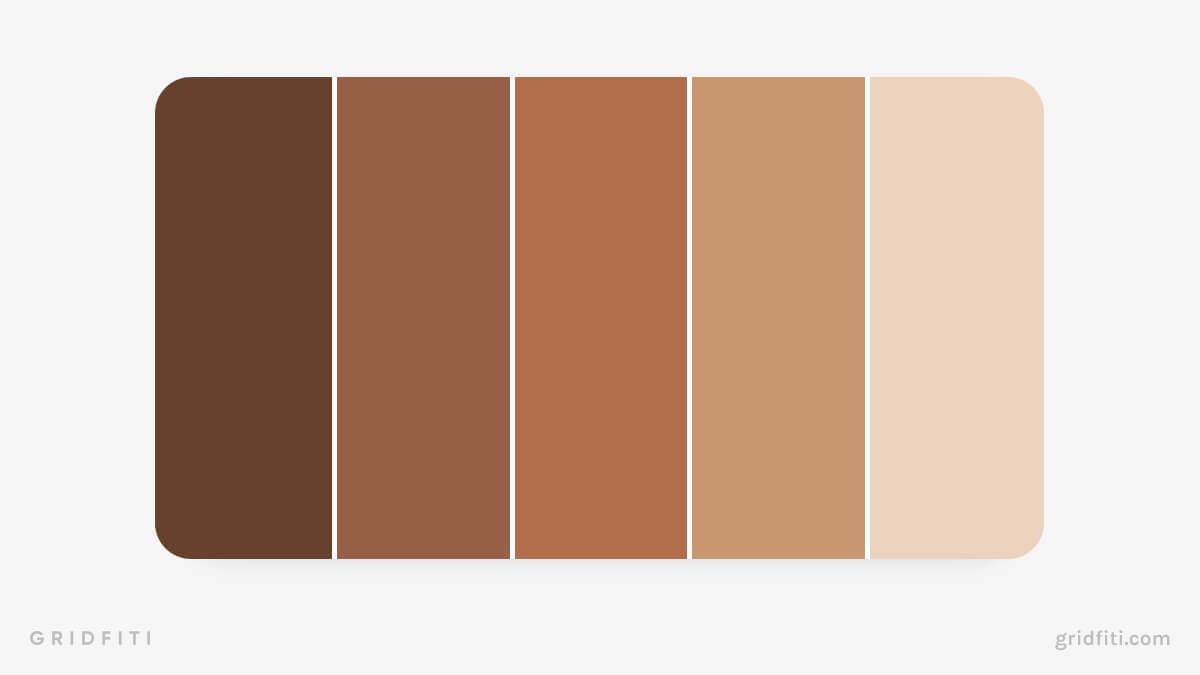 What's your favorite color scheme for your Google Calendar? Got an aesthetic Google Cal you'd like to show off? Share your ideas with us in the comments below!
Gridfiti is supported by its audience – when you buy something using the retail links in our posts, we may earn a small commission at no additional cost to you. Read more about our affiliate disclaimer.