Breathing exercises can improve your mental and physical well-being by reducing stress and anxiety, lowering your blood pressure, and relaxing your muscles. Stay mindful, meditate, and practice yoga poses with the help of breathing exercise websites, videos, audio, and GIFs.
Stay present and improve your overall health with these nine breathing exercises to keep you grounded!
Want more online tools and productivity tips? Join our newsletter!
Breathing Websites & Apps
Breathing exercise websites and apps can help you meditate, calm your anxiety, and keep you mindful, whether at home or in public. Here are five of our favorite breathing exercise websites and apps!
Calm Breathing Bubble
Dive straight into calming breathing exercises with the Calm Breathing Bubble. Consciously focus on deeply breathing in and out while listening to the soothing sounds of a Tibetan singing bowl. Let the undulating bubble guide you through this meditative breathing exercise.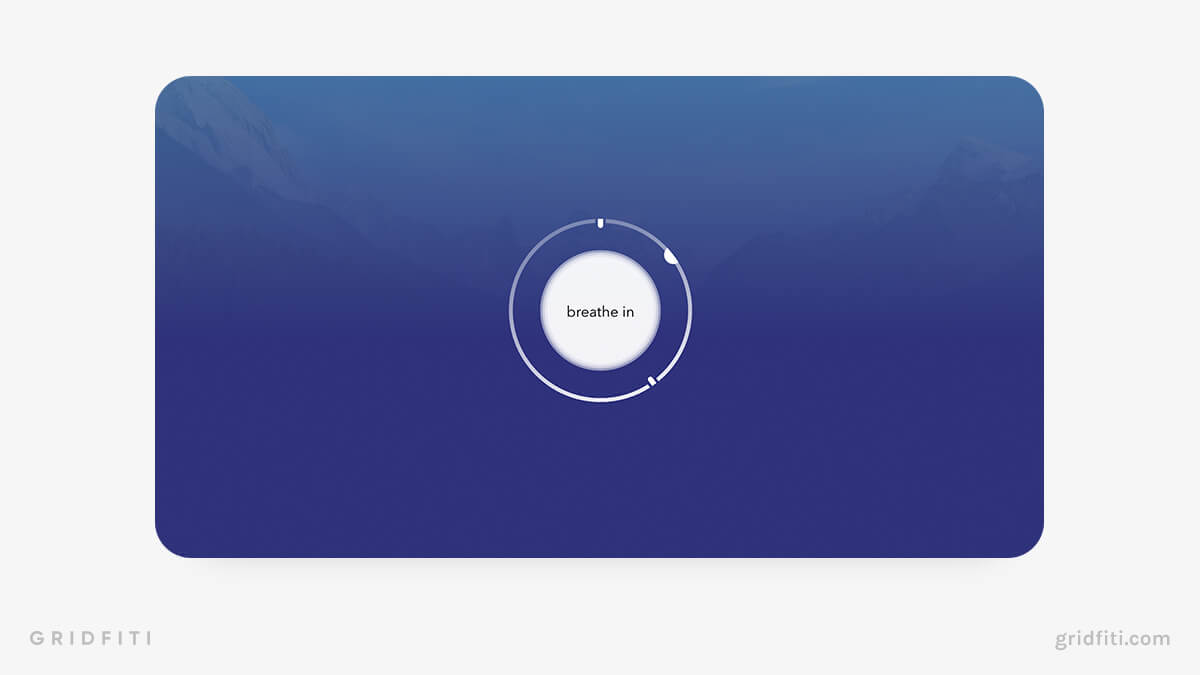 eXHALeR Web App
The eXHALeR Web App guides you through three popular slow-breathing exercises: square (box), pranayama, and ujjayi. Or, manually adjust the breathing timers to suit your needs, whether you're meditating, practicing yoga, or just taking a moment to be mindful. Toggle on the strum of a harp to guide your breaths, or turn on night mode or fullscreen mode to minimize distractions.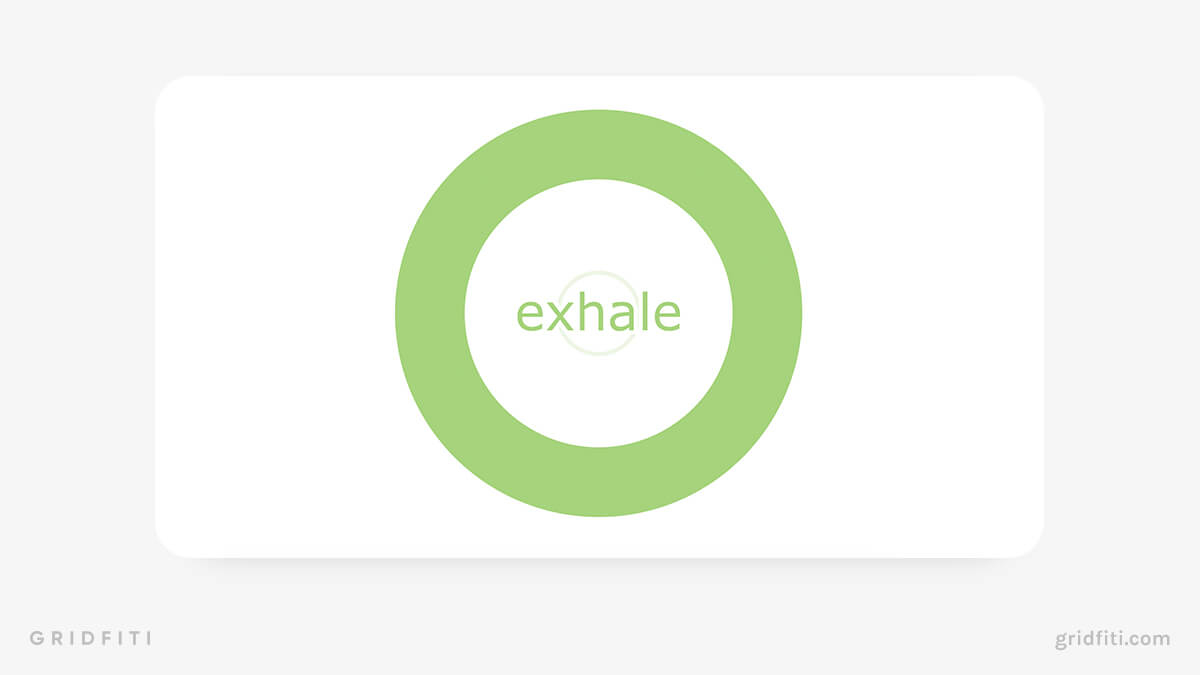 MindfulDevMag Breathing Timer
MindfulDevMag Breathing Timer features four breathing exercises for relaxation, meditation, and mindfulness. Choose between 4-7-8, 4-2-4, box, and HRV breathing exercises. Toggle on the sound to track your breathing while meditating with your eyes closed. Download the MindfulDevMag Breathing Timer as a GIF for use when offline or on the go.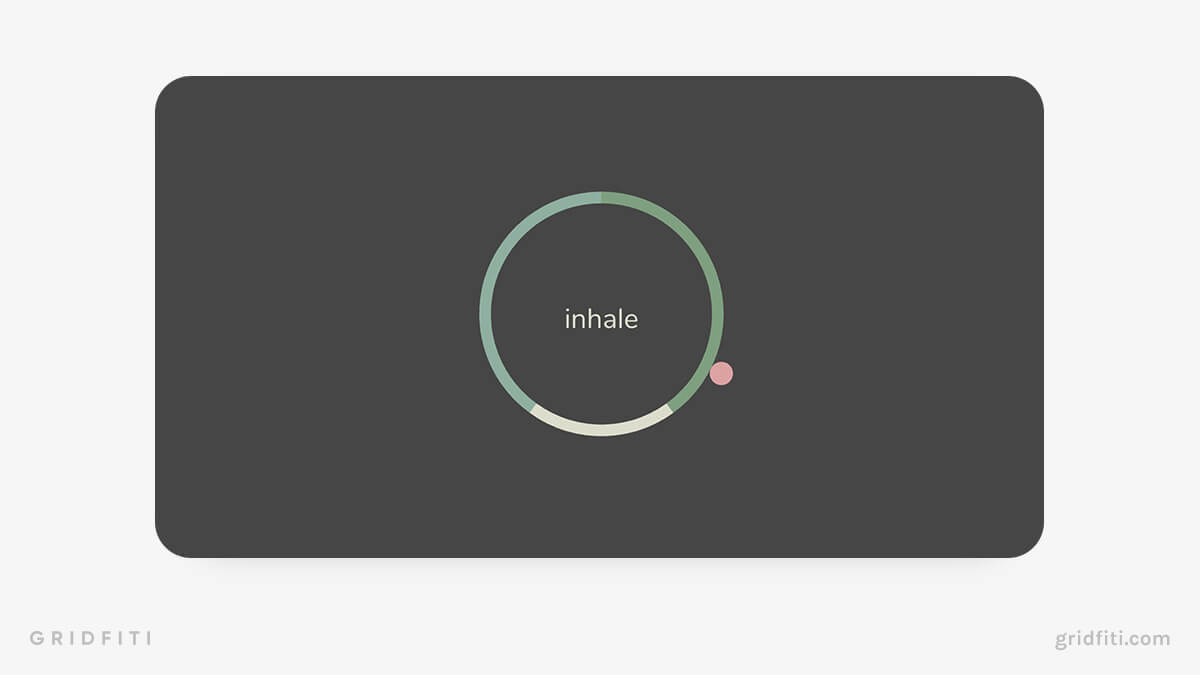 Breathwrk Mobile App
The Breathwrk Mobile App is one of the best and most popular breathing apps of all time. Take daily classes depending on the time of day or your current activity.
Schedule regular breathing exercises and receive push notifications to keep you on track. View your stats and global ranking to stay motivated to complete your breathing exercise goals. With Breathwrk Pro, you'll unlock hundreds of personalized breathing exercises, immersive classes, new music, and more.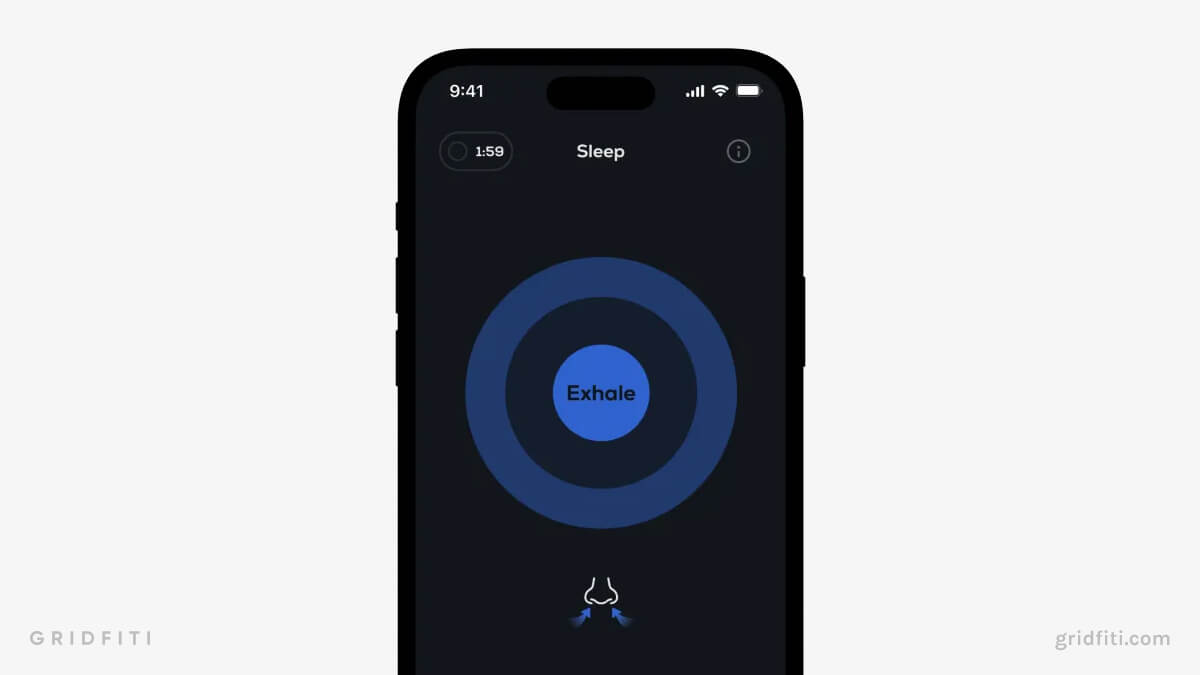 Breath Ball Mobile App
Lower your stress levels and improve your overall well-being with the Breath Ball Mobile App. This breathing exercise app features five breathing exercises, including health-specific options like cardiac coherence and COPD breathing. Enable Bluetooth to monitor your heart rate along with your breathing exercises. Use the built-in exercise diary to track your daily progress.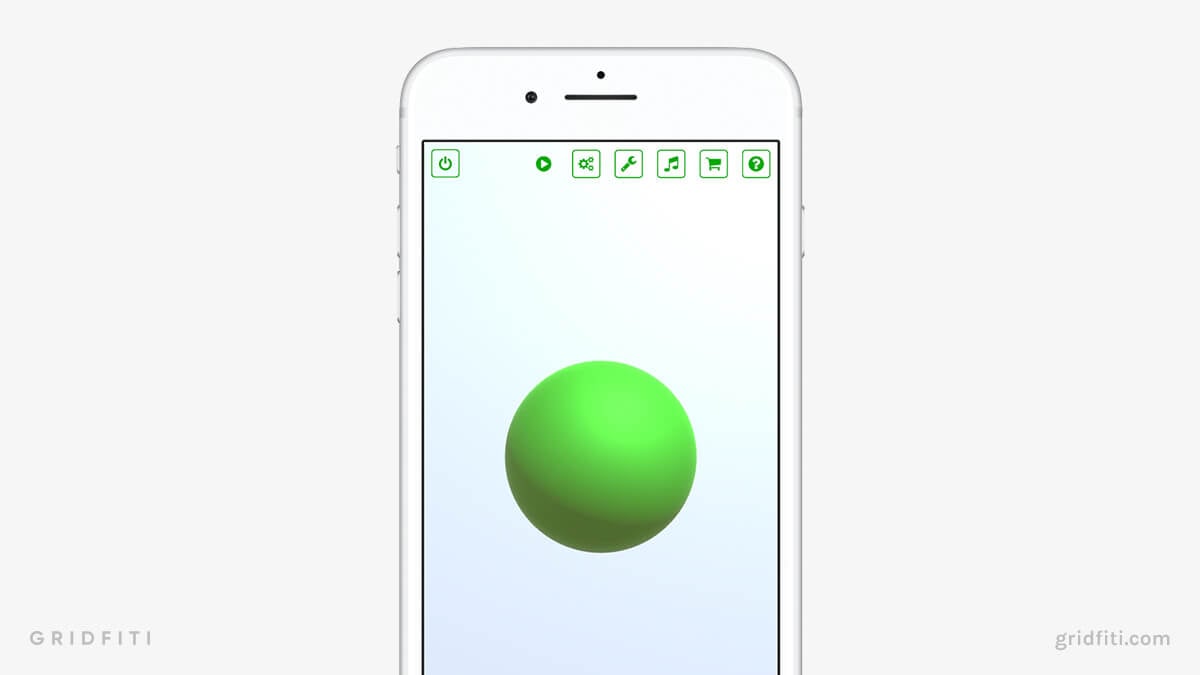 Breathing Videos, Audio & GIFs
Breathing videos and GIFs are brief, accessible breathing exercises that can help you stay grounded in any situation. Here are four of our favorite breathing videos, audios, and GIFs to get you started!
Headspace Mini Meditation
Watch your worries melt away in seconds with Headspace Mini Meditation. This minute-long YouTube meditation by Headspace walks you through a short breathing exercise with a calming voice telling you to be present in the moment and be aware of the movements of your body as you breathe.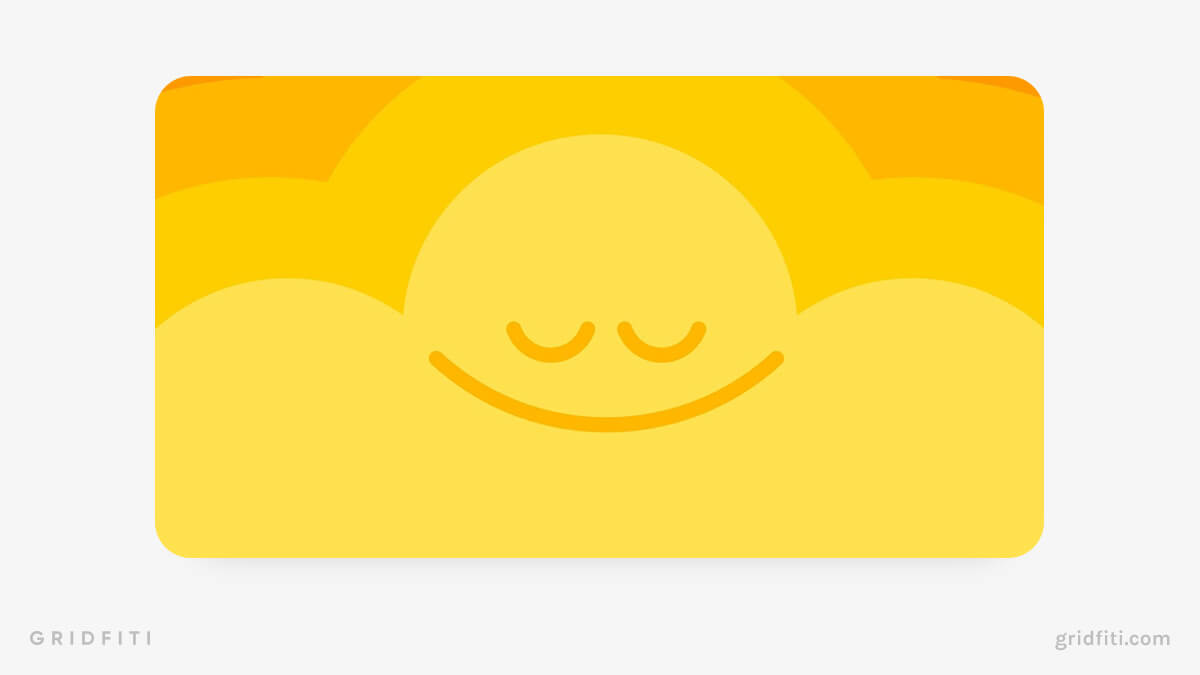 Mindful Breathing Exercise Video
The Mindful Breathing Exercise by Every Mind Matters aims to make you more aware of yourself, your surroundings, and the present moment to improve your physical and mental well-being. This breathing video teaches you a quick mindfulness breathing exercise you can use in any stressful or overwhelming situation.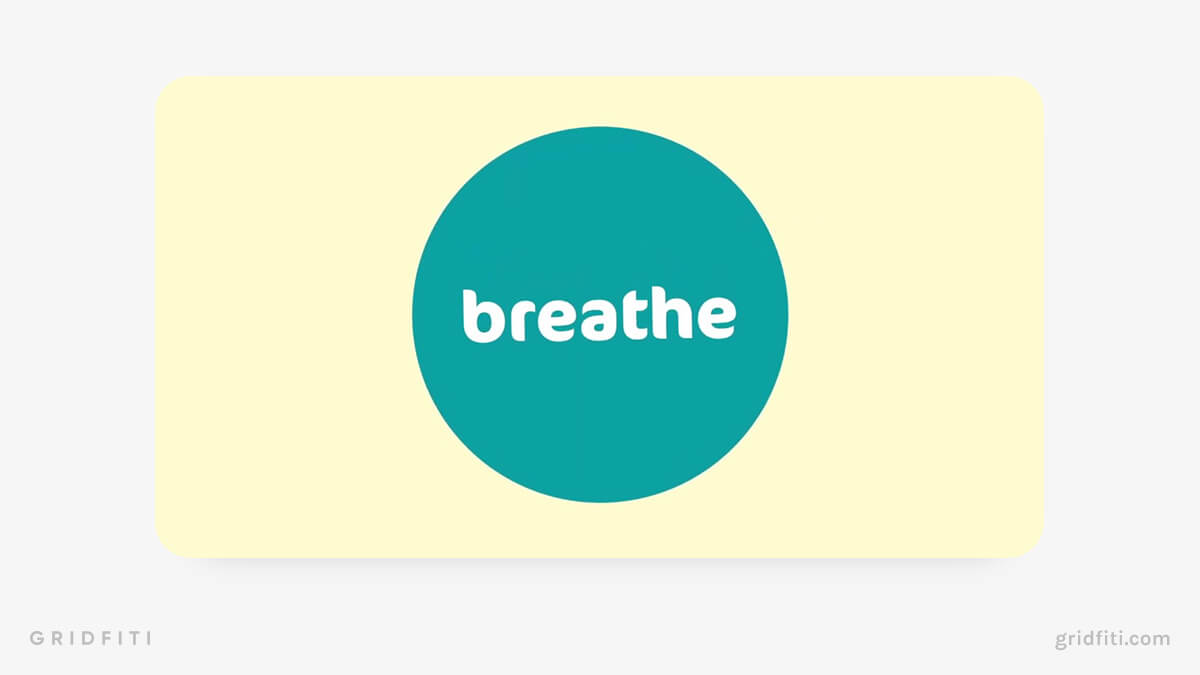 LifeAt Breathing GIF
The LifeAt Breathing GIF is a simple deep breathing exercise you save to your phone, computer, or tablet for guided breathing during meditation, yoga, and mindfulness exercises.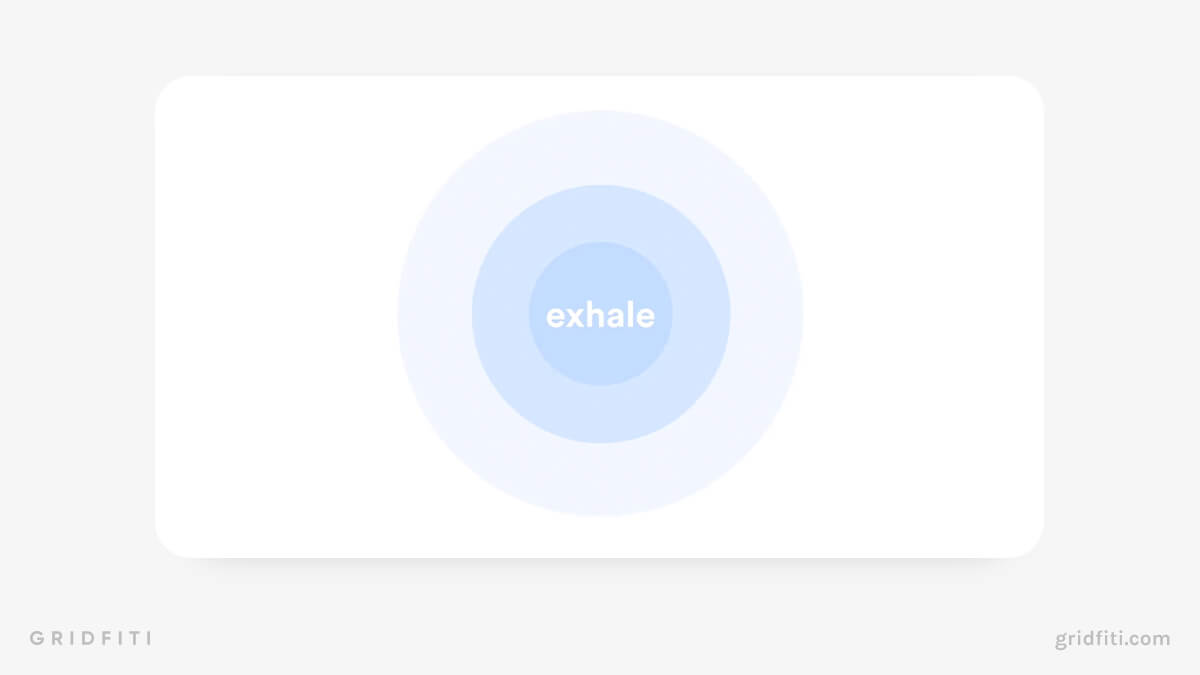 Calm Breathing Audio
Check out these Calm Breathing audios — perfect for soothing your anxiety and settling into a deep meditation. Long and short versions of this exercise are available with two comforting voice options.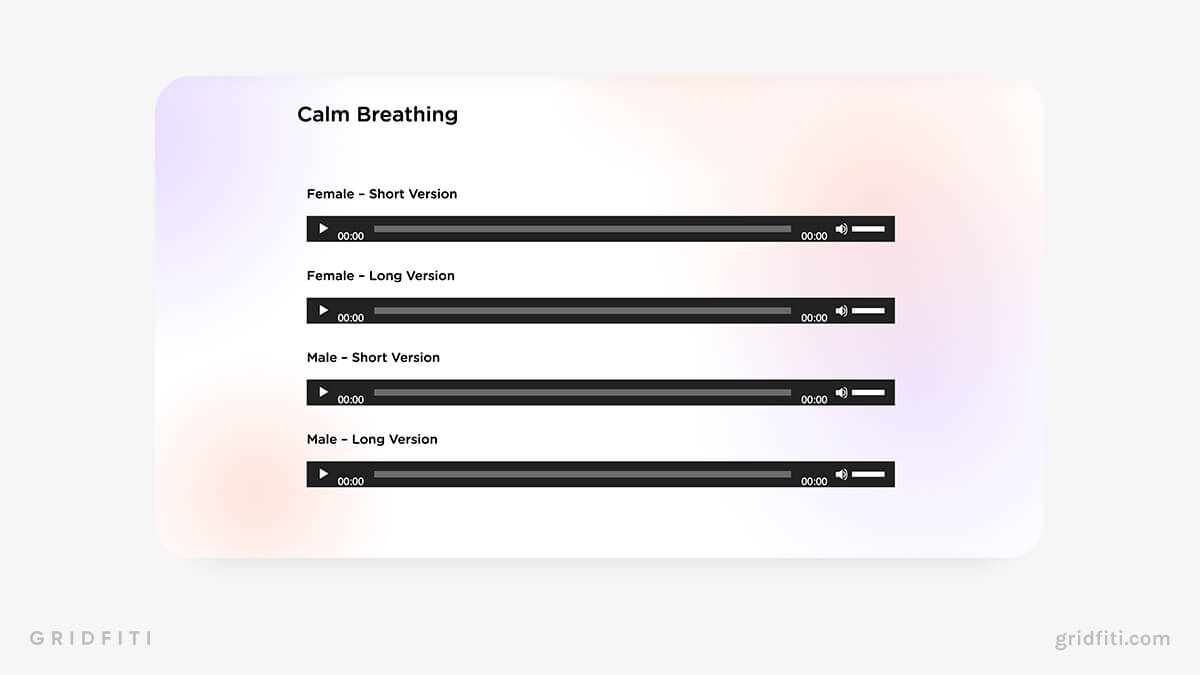 How do breathing exercises help you stay grounded in your daily life? Let us know in the comments!
Gridfiti is supported by its audience – when you buy something using the retail links in our posts, we may earn a small commission at no additional cost to you. Read more about our affiliate disclaimer.