Distractions are everywhere at home, so what's the best way to stay focused and motivated while working? Study Discord servers let you to chat with others, share useful tips, and stay motivated through mutual accountability. Plus, if you're like some students, the buzz of others working and chatting in the voice channels will help you focus.
Scouring the web for the best study Discord servers? Scroll down to check out our top picks!
---
Looking for more study and focus tips? Subscribe to The Flow — our free quick, snappy, value-packed focus and recharge newsletter:
---
Study Together
Join round-the-clock deep work sessions on Study Together! With over 500,000 members, Study Together is one of the world's biggest Discord study communities. Find study buddies and rooms for specific classes and topics, whether you're in high school or getting your Ph.D. Or, join rooms with shared Pomodoro study timers!
Chat with students around the world and share your study tips, or get some much-needed motivation. Set long-term and short-term goals with bot-generated reminders to make your work extra rewarding. Study Together is fully customizable — hide certain channels, set your own pings, offer community suggestions, and more.
Features and highlights
Find study buddies and join study groups
Set long-term and short-term study goals
Share study timers and discover subject-specific groups
Vent about your work, share study tips, and motivate others
Customize your channels and pings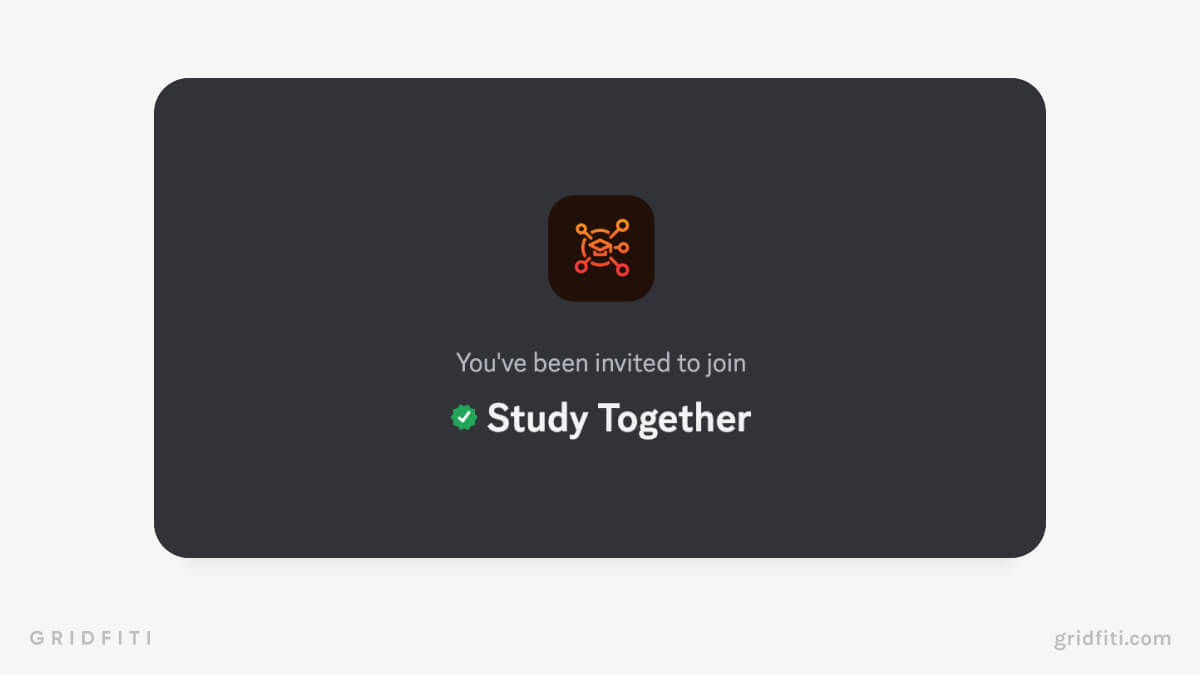 Flocus by Gridfiti
Flocus by Gridfiti is an aesthetic study Discord server for productivity and recharge. Choose your role to find like-minded members.
Share your daily to-dos for accountability, your wins, vent frustrations, match up with study buddies, get inspired by others' setups, and share your favorite study hacks. Help build the community and make new friends on channels like #party-room, #birthdays, and #pictures-and-videos. Engage with the Flocus community and team, share feedback, or even suggest upcoming themes!
Features and highlights
Discuss productivity, work, creativity, digital decor, and much more
Take part in audio and text-based study sessions
Share your wins, vent frustrations, meet study buddies, and get inspired
Build your Flocus community with party, birthday, and general chat channels
Share feedback, engage with the community, vote in polls, and suggest new themes.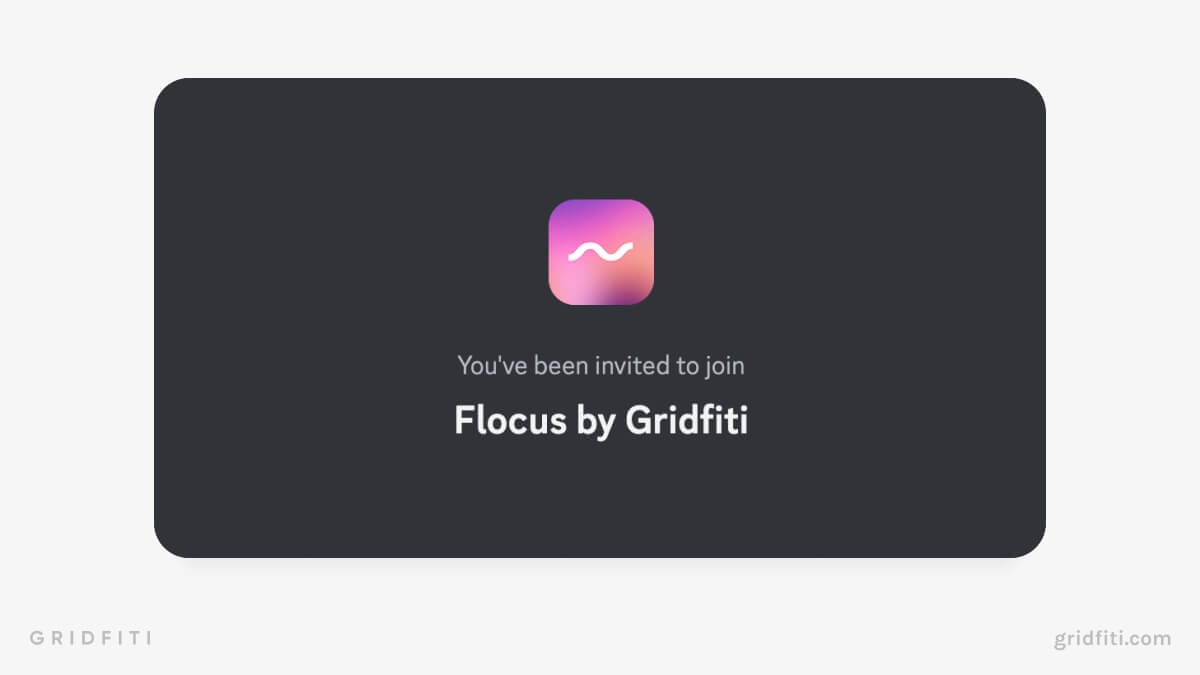 The Study Lions
The Study Lions from YouTuber Ali Horesh is a growing study Discord server with over 16,000 members and counting. General study, Pomodoro, and cam-only rooms mean there's something for everyone on The Study Lions server.
Create to-do lists and use commands to check tasks off your list with The Study Lions bot. Plus, you can configure The Study Lions bot to work on your own study server, helping you keep track of your daily tasks. Chat with others in #my-health, share your #kind-deeds each day and see kind deeds from others, and find a new study buddy.
Features and highlights
Join general study, cam-only, and Pomodoro study sessions
Create to-do lists with the Discord bot (and add the bot to your own study server)
Chat with others about your work and find study buddies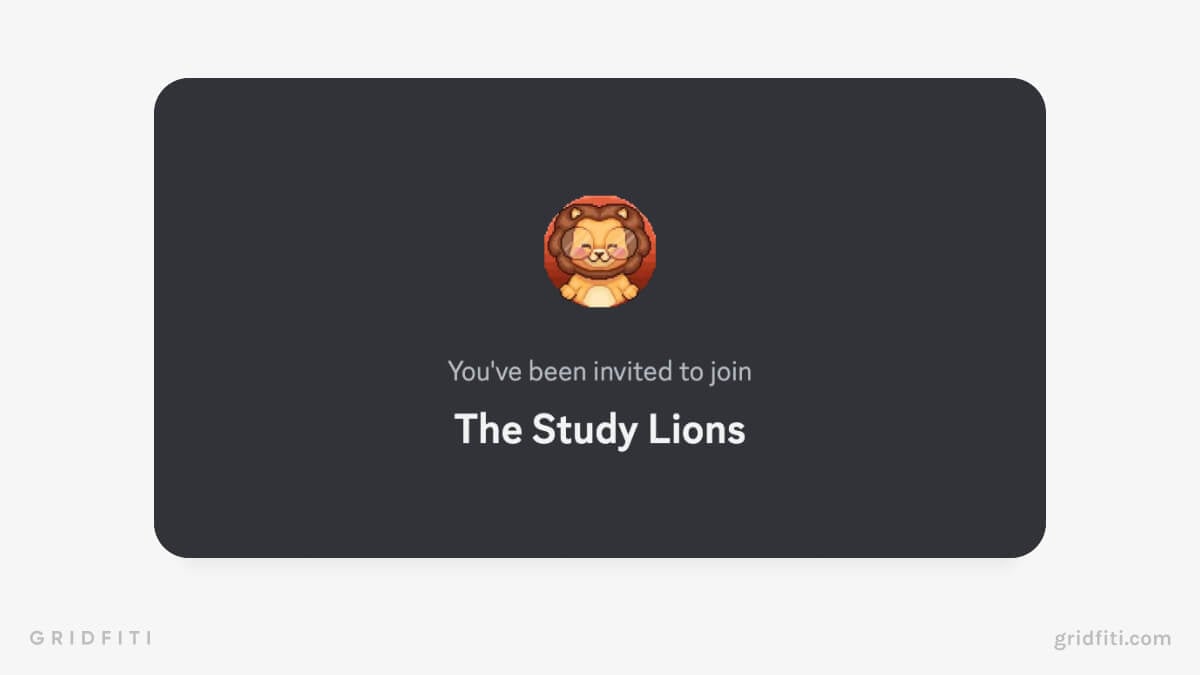 Study Live Stream Fam
Study Live Stream Fam is an up-and-coming Discord study community. Group study rooms for audio and silent study sessions are available, and there's even a channel for bopping along to lofi jams. You'll love Study Live Stream Fam if you're looking for a no-frills Discord study community for making new friends and motivating yourself.
Features and highlights
Straightforward study Discord with limited channels
Channels for silent and group study
Listen to lofi beats while you work in the Lo-Fi Study Library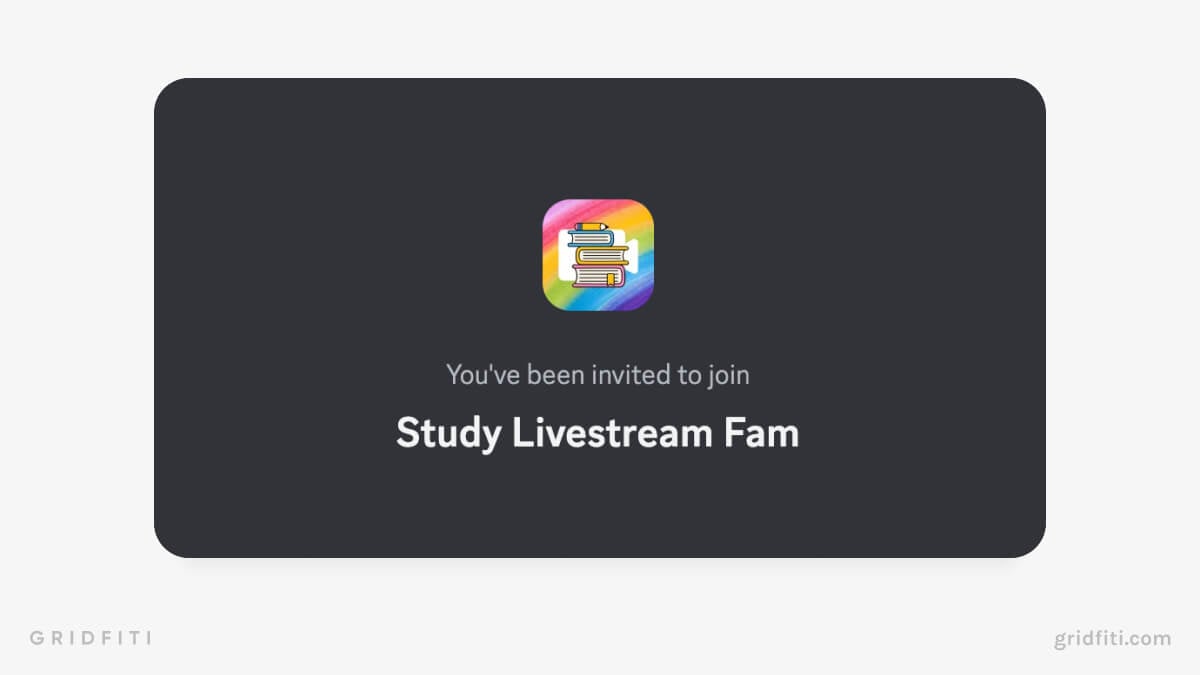 Study With Me
Discover dozens of useful work, play, and productivity channels on Study With Me. Explore hundreds of resources, including practice exam questions, books, videos, and even study playlists. Get notifications for joining Fiveable, Forest, and Pomodoro groups.
Partake in group meditation, practice your English skills with others, or help your fellow students overcome their struggles. When you're not working, play games like Hangman and Truth or Dare, create custom voice channels, and share your favorite memes, music, movies, and more!
Features and highlights
Access resources, including practice exam questions, books, and videos
Receive a notification for Fiveable, Forest, and Pomodoro groups
Join meditation, self-doubt, and English practice groups
Play games, share your favorite media, and vibe to lofi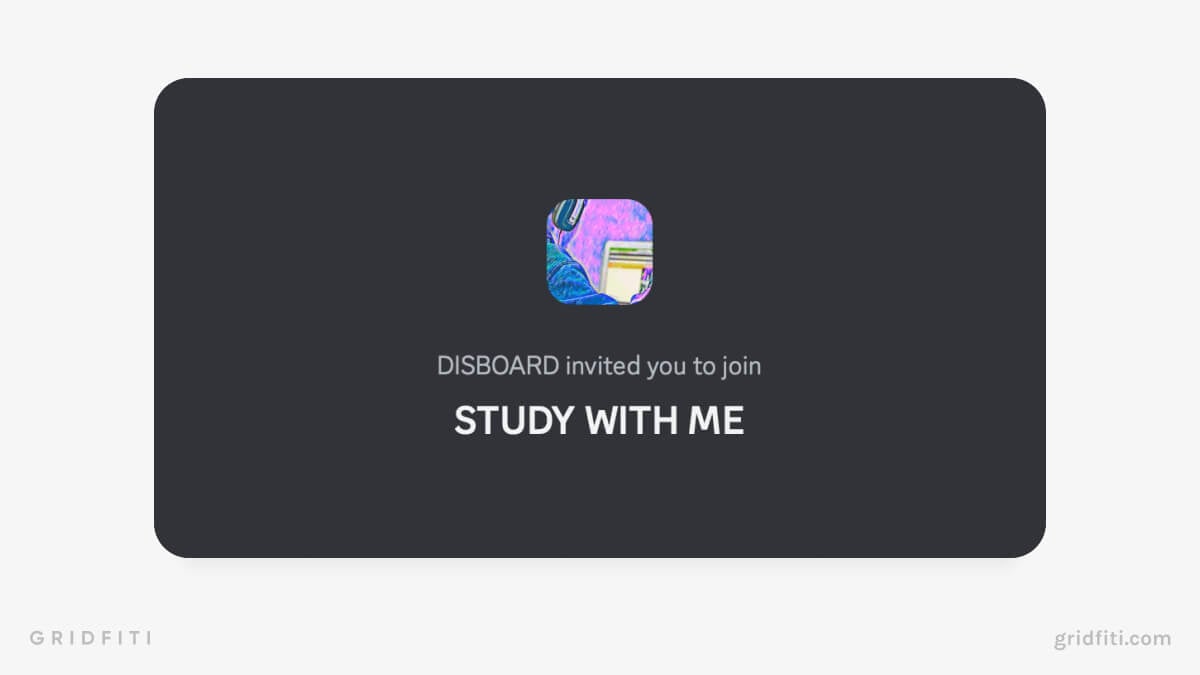 Lofi Girl
Lofi Girl is one of Discord's best aesthetic and lofi study servers. Help others with work, discuss your struggles, play mini-games, take part in giveaways — all accompanied by the iconic Lofi Girl radio! Tune into lofi hip-hop and synthwave radio while receiving work help from your fellow middle school, high school, or university students.
Gab with others in over 15 chat channels on various topics, including anime, literature, and photography. Increase your Lofi Girl rank to stay motivated to engage with the community.
Features and highlights
Work with others at middle school, high school, and university level
Play mini-games and enter giveaways
Make new friends in 15+ topical groups
Tune into lofi and synthwave Spotify radio stations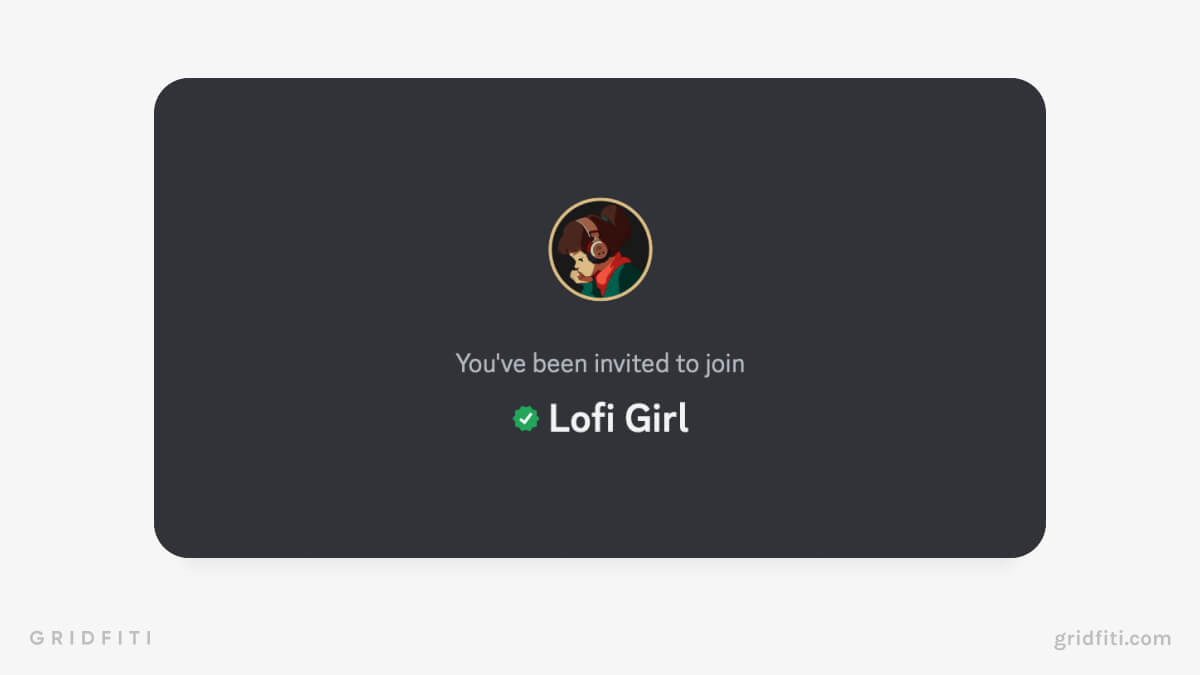 Estudia Conmigo
Estudia Conmigo is a Spanish-language study Discord server ideal for native speakers or those learning the language. Take part in Pomodoros and get pinged for Forest and Cuckoo sessions. Chat through webcam, text, or audio — whatever helps you feel motivated to study! Once you've finished your study sesh, hang out with other students in the campus channels.
Features and highlights
Spanish-language Discord server
Join cam, audio, and text channels
Partake in Pomodoro sessions and get pinged for Forest and Cuckoo
Share your thoughts and feelings on the campus channels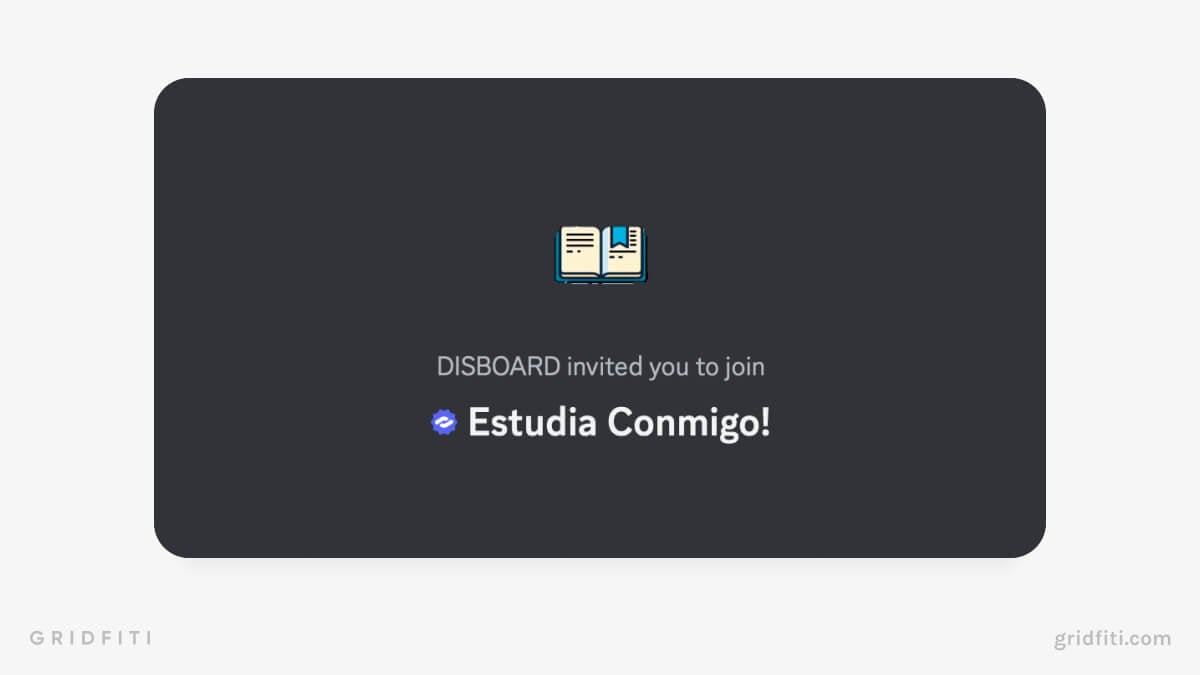 Study Beasts
Study Beasts is a community established to organize Pomodoro sessions via Forest and Cuckoo. Now it's a several thousand-strong community to boost productivity. Choose from several study and break rooms with optional cam and audio usage. Share good vibes, bad vibes and track your fitness to help you stay in peak condition while studying.
Features and highlights
Organize Pomodoro sessions on Cuckoo and Forest
Share study tips, your struggles, and inspire others on social channels
Choose whether to study with your cam or audio on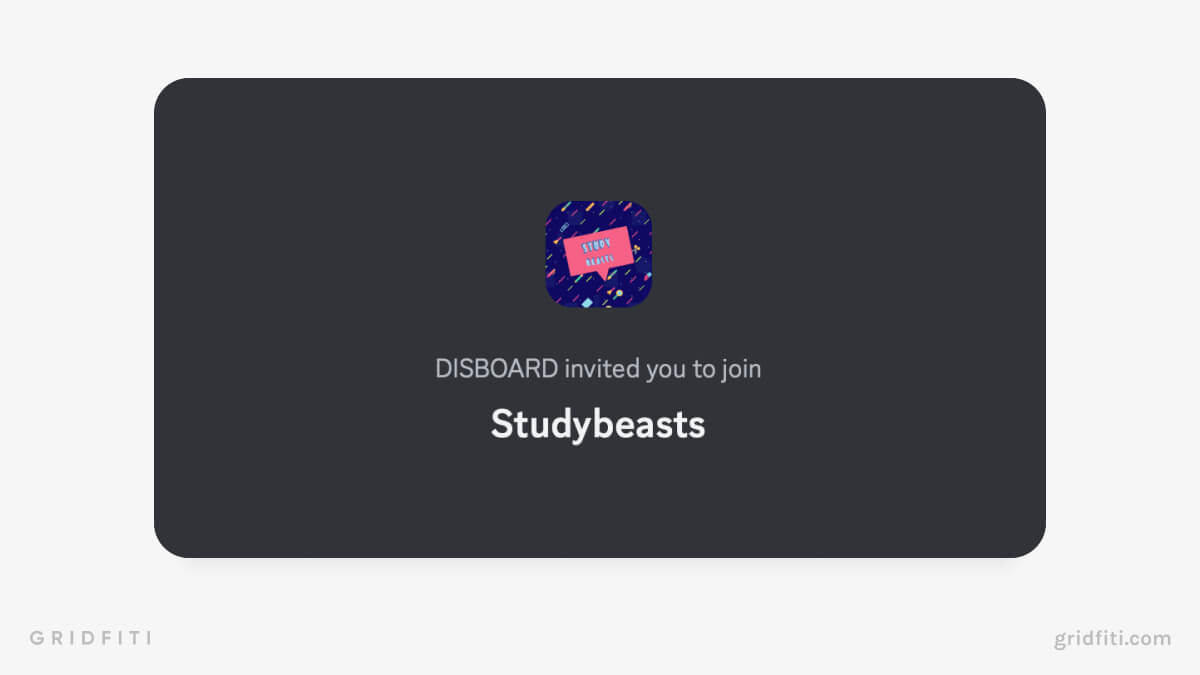 Forest Study Chat
Let your productive side grow and flourish with Forest Study Chat. This Discord study community revolves around hosts setting up Forest sessions and planting trees. Hosts have their voice chat active and often play music to bop along to. You'll be pinged when it's break time and when the host is planting another tree. Gain in-server experience points and currency for completed Pomodoros and spend them on profile cosmetics!
Aside from Forest, you'll find chat channels that include tips, lifestyle discussions, and server feedback. Plus, voice channels and study groups are available if you don't fancy completing a Pomodoro.
Features and highlights
Grow trees in Forest, with hosts playing music and pinging you to start new intervals
Gain currency and XP to spend on profile cosmetics
Receive study tips and provide feedback on the Main Chat channels
Take a break from Forest with standard voice channels and study groups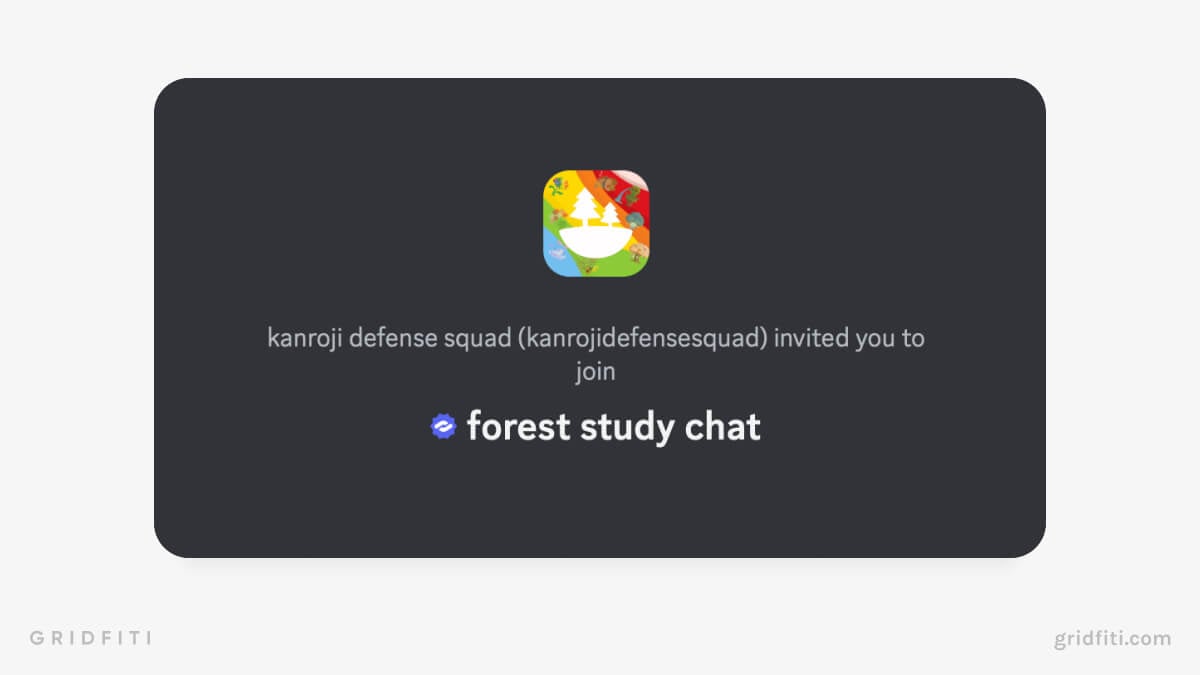 Dark Academia
Make your study sessions moody with the Dark Academia Discord server. Gothic fonts and themes mean this Discord will fit perfectly into your aesthetic. The Discord itself is simple, with voice chat study sessions in the Great Hall and meme-sharing and cat-posting aplenty in the Study Hall!
Features and highlights
Dark Academia-themed study Discord to fit your favorite aesthetic
Voice chat in the Great Hall or enjoy casual convos in the Study Hall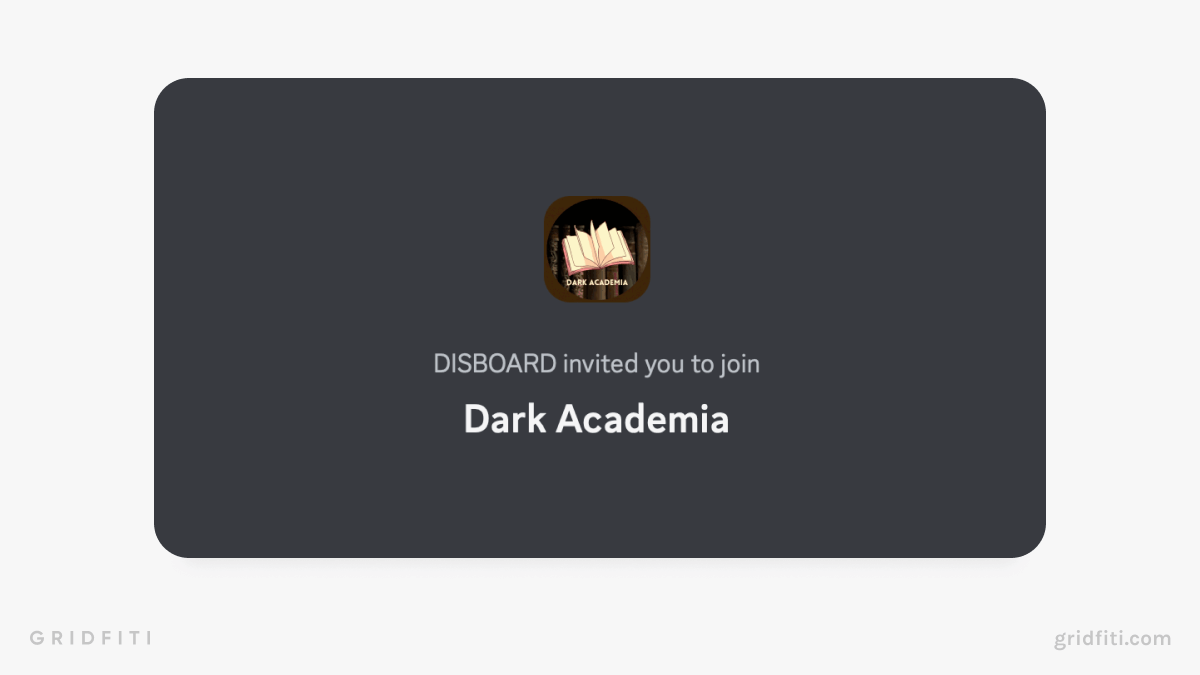 Study Bunny
Chat, collab, and unwind with other students through the Study Bunny Discord channel. Meet new study buddies from middle school through grad school — there are even channels for independent studies and workers!
When you're not working together on homework assignments, you can chat about your specific interests, share your quote of the day, and voice chat in the "Lounge" channel. This Discord server has its own set of adorable emojis so you can react and show support in true Study Bunny style! Pair the server with the Study Bunny app to supercharge your study sessions!
Features and Highlights
Study Discord with channels for middle school through grad school
Chat about your interests in text or voice chat
Gamify studying by gaining experience points and leveling up
Tune in to lofi radio stations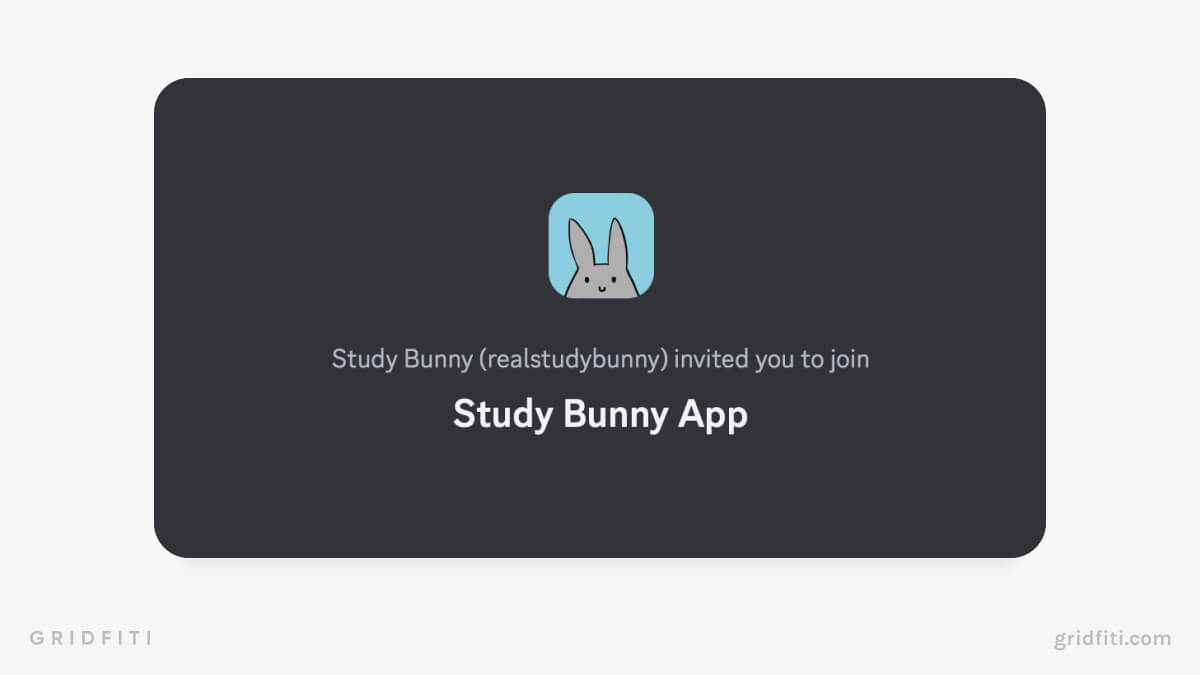 Korean Study
Korean Study is an excellent study Discord if you want to brush up on your Korean. Practice basic writing, ask questions about the language, and share your progress. Attend the Classroom channel to learn from native speakers.
When you're not perfecting your Korean, flex your abilities in the Korean-only chat channel, share your favorite music and movies, or join general discussions.
Features and highlights
Learn and practice speaking and writing in Korean
Attend classes and learn from native speakers
Perfect your studies in Korean-only and basic writing channels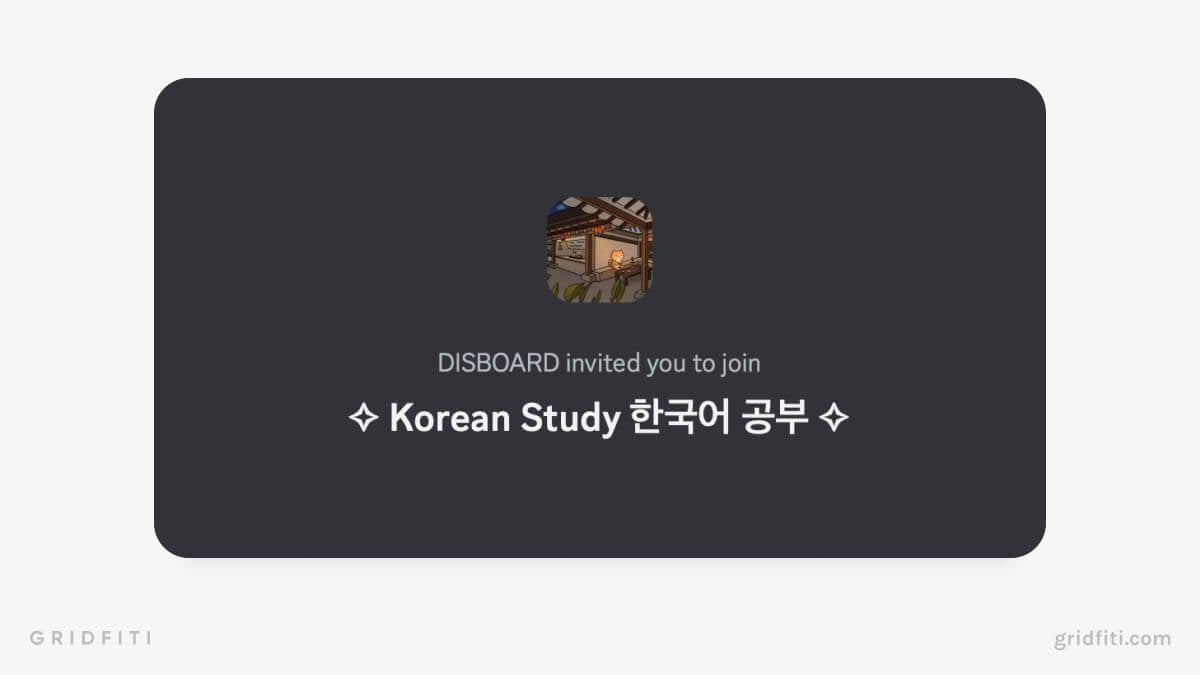 Which of these do you think is the best study Discord community? Let us know in the comments below!
Gridfiti is supported by its audience – when you buy something using the retail links in our posts, we may earn a small commission at no additional cost to you. Read more about our affiliate disclaimer.