Rethink how you complete deep work with a Pomodoro Chrome extension. Whether you're trying to stay organized, gamify your day-to-day, or simply find a new way to track your Pomodoro sessions, Google Chrome extensions are unmissable tools for improving focus!
Keep scrolling to check out 6 of the best Pomodoro Google Chrome extensions for focus, so you can stay on top of your workload.
Looking for more extensions to use? Check out our blog post rounding-up the best & most aesthetic Chrome extensions!
Looking for ways to refresh between focus sessions? Read our blog post where we outline our favorite Pomodoro break ideas!
Want more student resources and tips? Join our mailing list!
Forest: Visual Timer
As you work with Forest, a virtual tree grows. Once you complete a Pomodoro interval, you'll have a fully-grown virtual tree! Stop a session midway through, and the tree dies.
You can track your productivity through your planting record, which shows your workday as a forest. Growing your own virtual forest is a fun way of seeing your daily progress.
Plus, Forest works with the charity Trees for the Future to help the environment. Whenever users spend virtual coins, Forest donates to Trees for the Future to plant real trees.
Features and highlights
Track when you're working and what you're working on
Add websites to your block and allow lists
Gamify your workday with leaderboards, coins, and virtual trees to keep you motivated
Sync ongoing sessions on different devices
Customize your timer and the type of tree you grow
Drawbacks and limitations
You're unable to stop timer unless you access a blocked website
You can't view detailed statistics, sync your data, or earn coins unless you log in to the paid app
Pricing
Forest Google Chrome extension: Free
Forest App: $3.99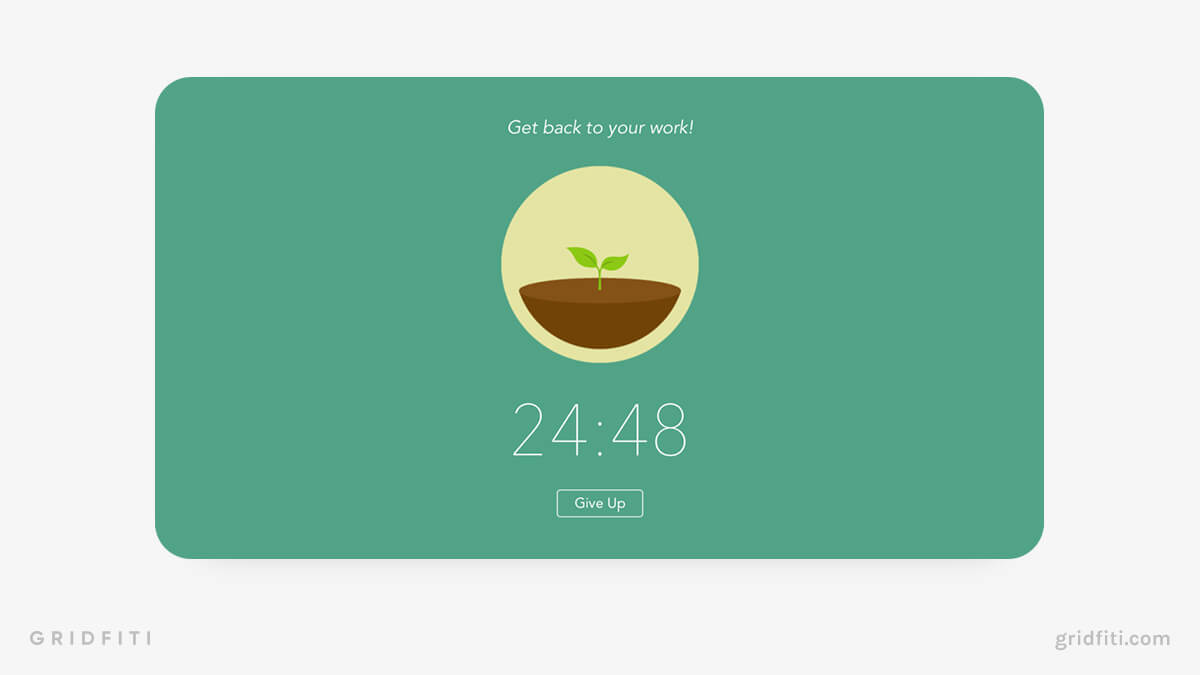 Noisli: Ambient Sounds
Noisli is a Pomodoro Google Chrome extension that curates playlists of background noise to increase productivity and relieve stress!
On the Noisli website, customize your playlists with different sounds, from people talking to thunderstorms to ambient noise. Set your own custom timers and breaks to suit your Pomodoro flow.
Features and highlights
Customize the number of sessions before a long break, add break notifications, and more
Playlists can be edited to suit you and can be shared with friends
Noisli's website has a built-in text editor to help minimize distractions and tab clutter
Track your work statistics through the Noisli website
Change the extensions' background color and shuffle your playlists
Drawback and limitations
Many of the features, including additional playlists, sharing playlists, and work sessions are only available to Pro users
Pricing
Noisli Basic: Free
Noisli Pro Individual: $12/month or $10/month if paid yearly
Noisli Pro Business: $14/month or $12/month if paid yearly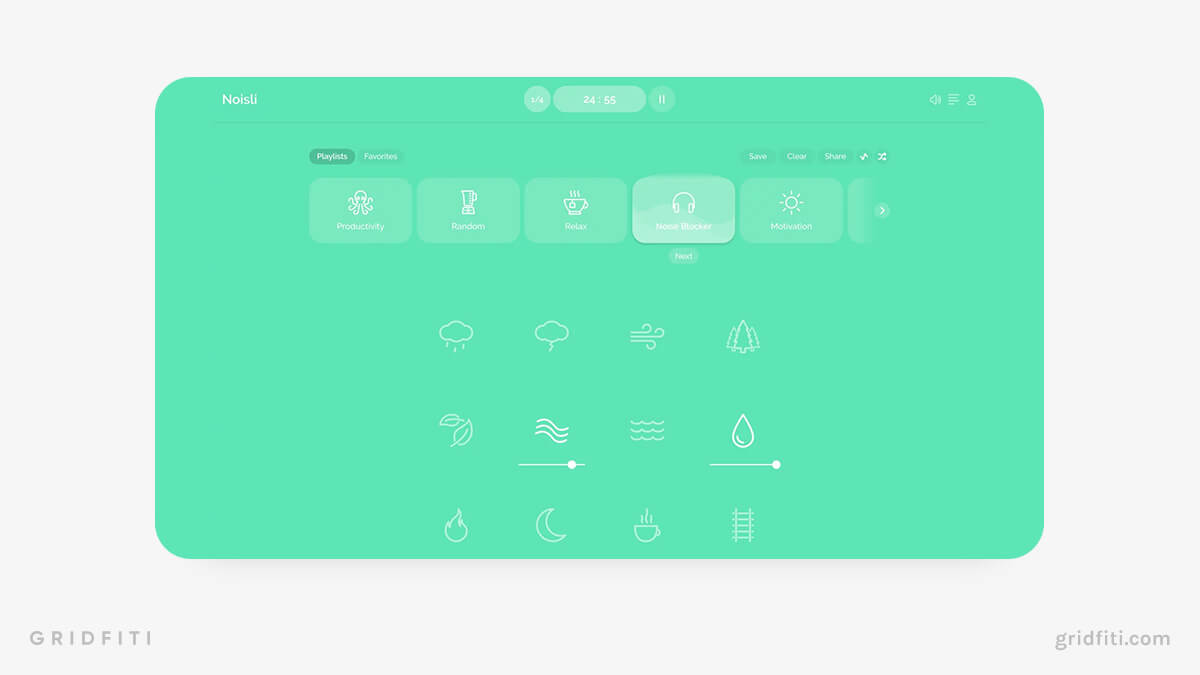 Focus To-Do: Pomodoro Timer & To Do List
Focus To-Do combines your Pomodoro timer and to-do list into one easy-to-use extension. This task management tool lets you track your work and breaks, set reminders, organize your tasks, and analyze statistics. It's a simple extension that's perfect for organizing your hectic schedule and getting the most out of your workday.
Features and limitations
Sync Focus To-Do on your computer and phone to access your lists anywhere
Customize your Pomodoro timers, sessions, and alarm sounds
Set reminders, organize your tasks, and schedule your week
Play white noise to help you concentrate
In-depth statistics on tasks completed and Pomodoros completed
Drawbacks and limitations
Lack of aesthetic customization, i.e. backgrounds
Some features are only available in Premium, like unlimited quantity of projects, repeating tasks, and detailed statistics
Pricing
Focus To-Do Basic: Free
Focus To-Do Premium: $3.99 for 3 months or $11.99 for lifetime access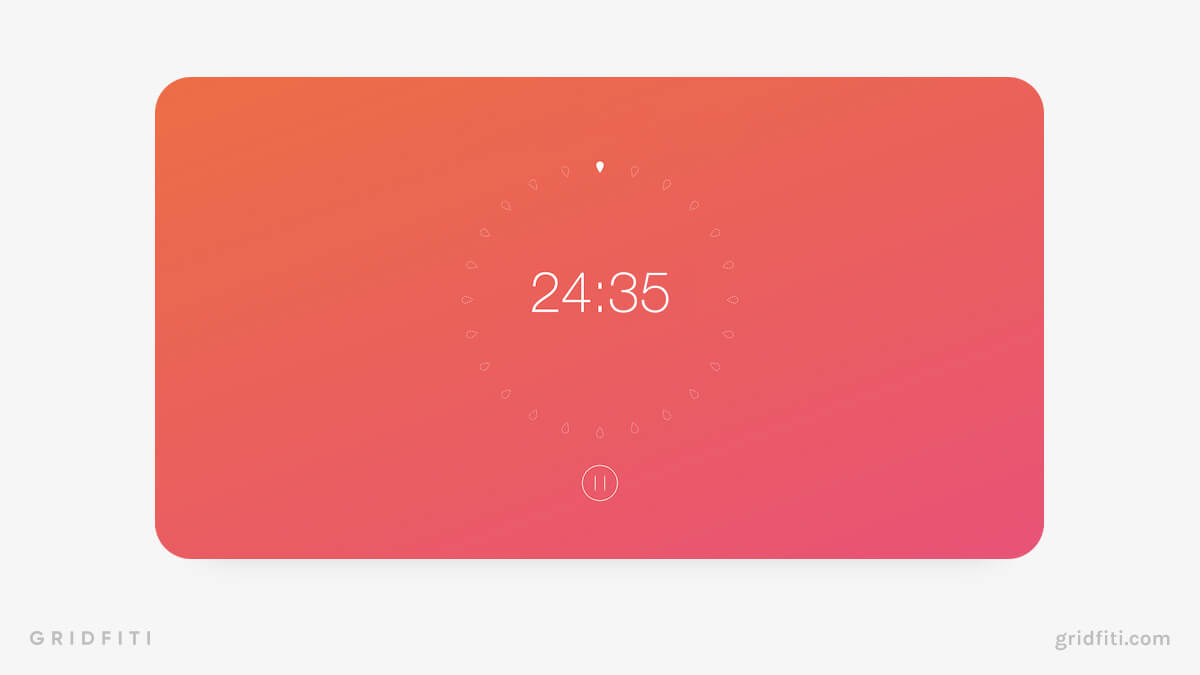 Marinara Pomodoro Chrome Extension
Marinara Pomodoro is a straightforward way of tracking your Pomodoro intervals. Simply click the extension icon to stop and start your Pomodoro timer.
In settings, you can adjust the length of your focus, short breaks, and long breaks. Set how often you take long breaks and see statistics for your daily and weekly Pomodoro distribution.
Features and highlights
An easy, unintrusive way of tracking your Pomodoro sessions
Choose from over 20 alarm sounds
Download and import your statistics to spreadsheet softwares like Excel and Google Sheets
Drawbacks and limitations
Limited features compared to other Pomodoro Google Chrome extensions
Much less aesthetically pleasing
Pricing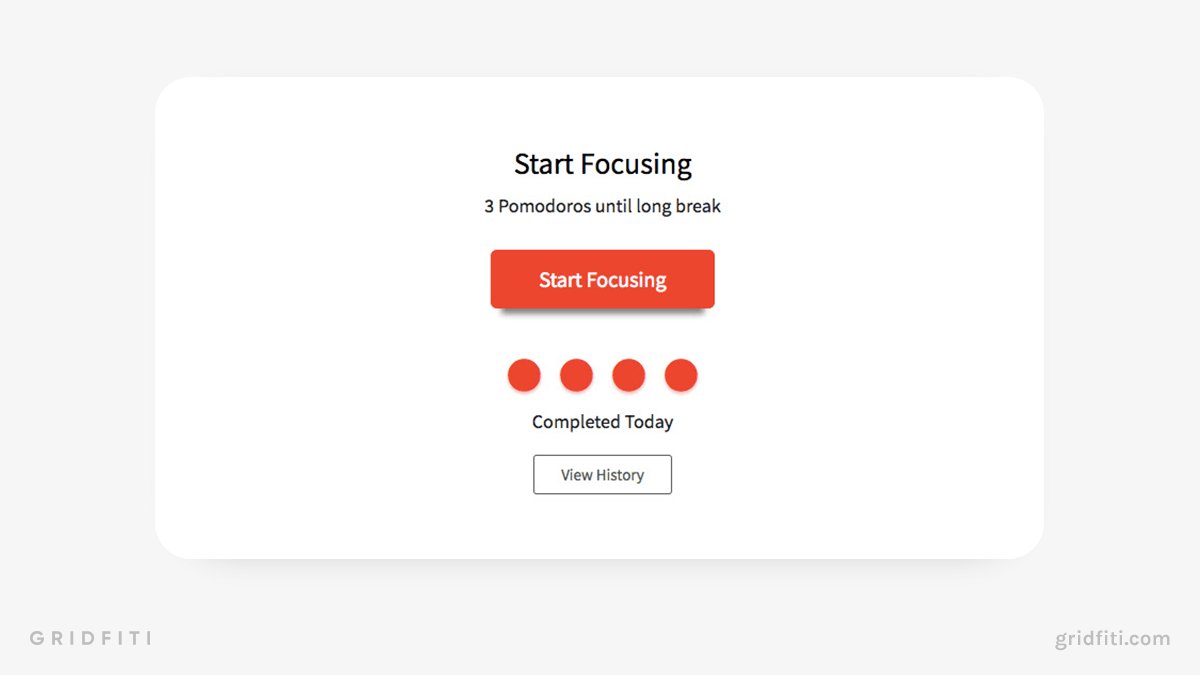 Otto
Otto gamifies your Pomodoro sessions with a Tamagotchi-inspired avatar for you to care for. Otto has a health bar that goes down when you access a blocked website and goes up when you complete Pomodoro sessions.
Otto lets you customize your timers and view statistics on your gameplay and your distractions. Add websites to your block list and toggle Break Mode to unblock websites while on a break.
Features and highlights
Tamagotchi-inspired avatar is a unique way of gamifying Pomodoro
Points-based reward system to improve motivation
Block sites with the built-in website blocker
Track site usage and daily distractions
Drawbacks and limitations
No way to track what you're working on or manage your tasks
A limited number of automatic website blocks and no daily/weekly website usage without upgrading to Pro
Pricing
Otto Basic: Free
Otto Pro: $10/year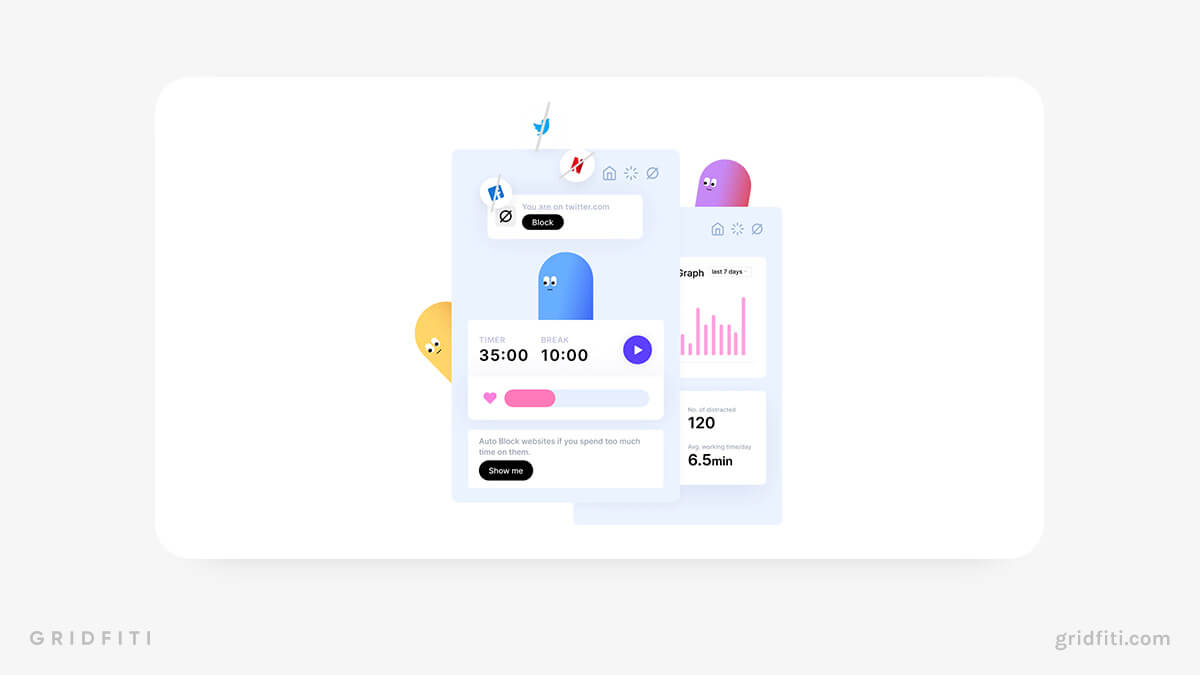 Momentum Dash
Turn every new tab into a hub for deep work with Momentum Dash. Momentum Dash changes your new tabs into a dashboard with a calming background and an inspirational quote.
Momentum Dash comes complete with a to-do list, shortcuts to your favorite websites, and a search bar. With Momentum Plus, you can set metrics, countdowns to important events, and world clocks.
Unsure if Momentum Dash is right for you? Take a look at these 10 Momentum Dash alternatives!
Features and highlights
Turns your boring new tabs into a dashboard for deep work
Lets you manage your to-do list
Search bars for Google, Bing, DuckDuckGo, and Ecosia
Inspirational quotes and background images change daily
Customize your background with your favorite images
Add mantras to improve positivity and mental wellbeing
Drawbacks and limitations
No way to track your Pomodoro sessions
Limited statistics on productivity outside Plus version
Pricing
Momentum Dash Basic: Free
Momentum Dash Plus: $4.95/month or $3.33/month when billed yearly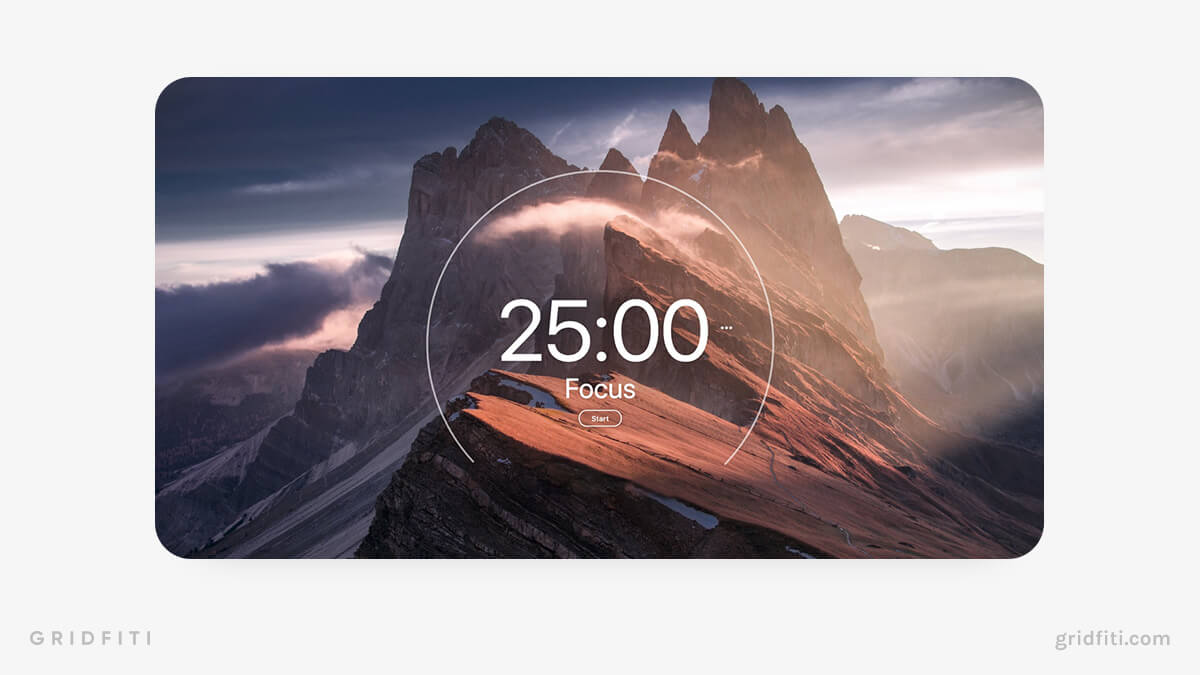 Did we miss your favorite Pomodoro Google Chrome extension for focus? Let us know in the comments below!
Gridfiti is supported by its audience – when you buy something using the retail links in our posts, we may earn a small commission at no additional cost to you. Read more about our affiliate disclaimer.