Creating a healthy and productive routine is one of the best things that you can do for yourself – and a healthy routine starts with healthy habits.
Picking up new habits takes time, but a habit tracker to track, review, and adjust your goals makes it so much easier to stay consistent and implement these behaviours into your day-to-day. One of the best places to do this? In Notion.
We've curated a list of the best Notion habit tracker templates that will help you manage your habits and track them to improve your overall routine!
Want more Notion templates and updates? Join our Notion mailing list, and check out our library of several Notion template roundups!

Sign up for Notion here! Free for personal use, students, and educators.
The Ultimate Habit Tracker Dashboard
Set your habits and stick with them with The Ultimate Habit Tracker Dashboard for Notion! Create and track your habits every week by several pre-built categories – with an easy-to-use checkbox system. Set your intentions per habit, get an overview of your progress by habit and by category with progress bars, see how many days of a year you've stuck to your habit, set integrated daily AM/PM routines, and more with this robust habit tracker by yours truly!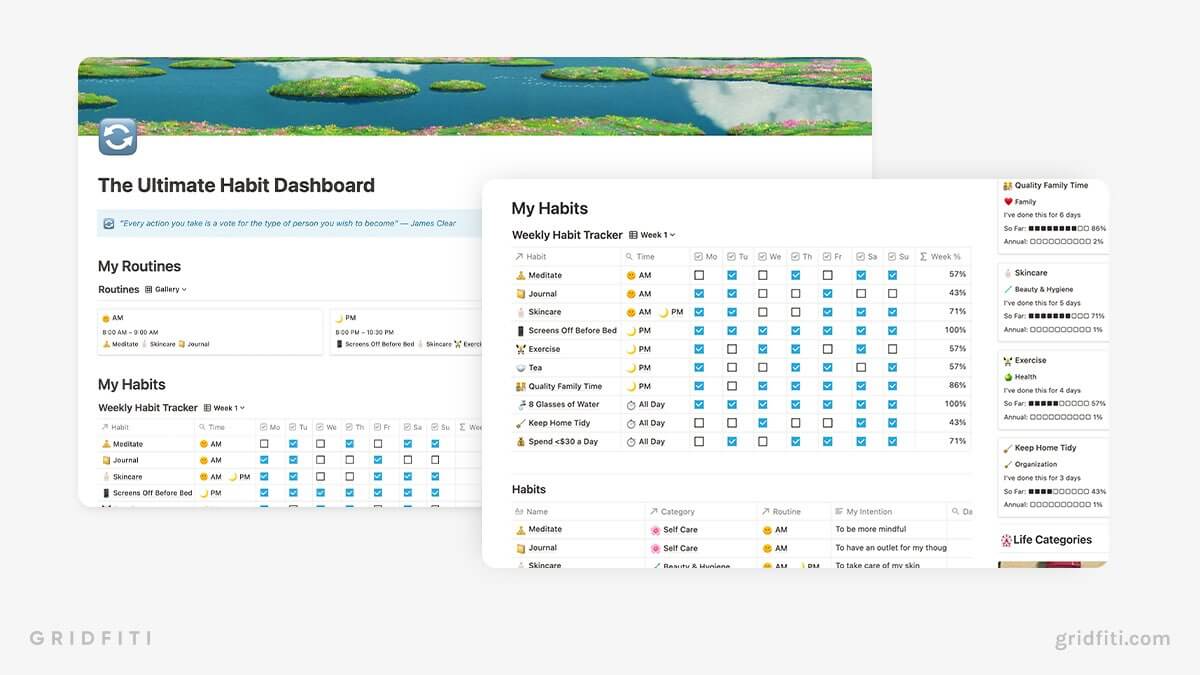 Notion Habit Tracker & Goal Setting Template
Simple, yet sophisticated, and easily customizable – this Notion habit tracker template gives you the flexibility to customize your template with a proper onboarding process. No need for fancy formulas to add or remove habits. You can choose to track up to 10 habits at a time and view your habit goals in an aggregated, visually appealing table.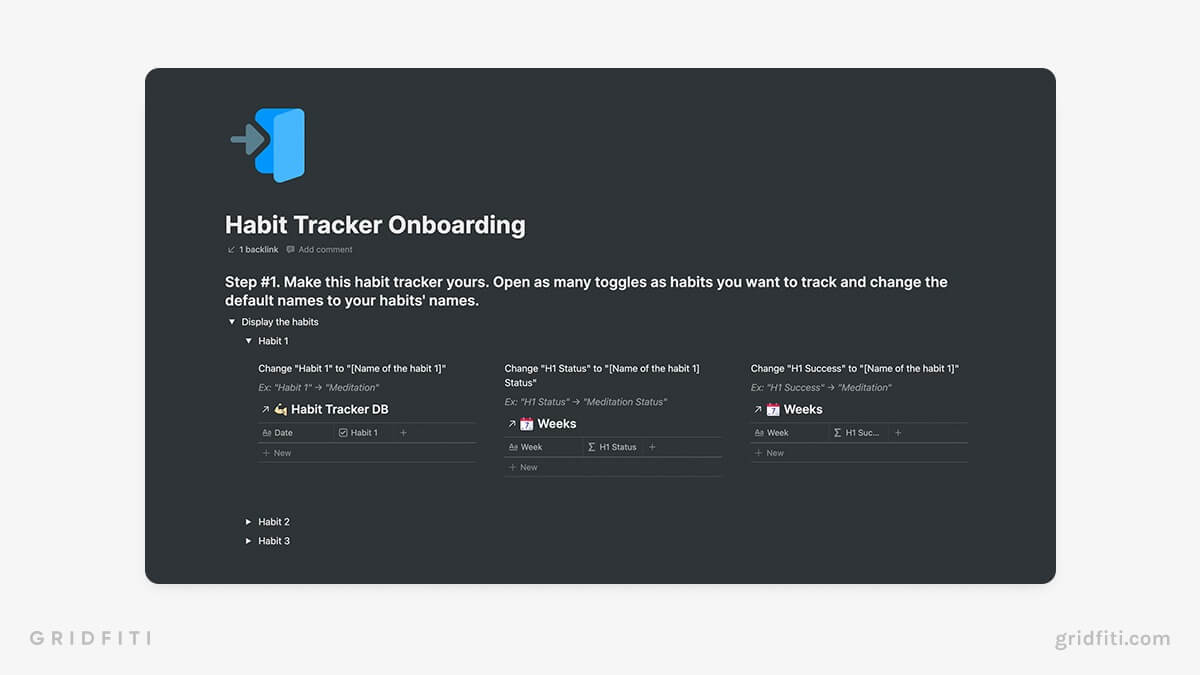 Habit Compass – Notion Habit Tracker
Track your habit-forming process with this Notion Habit Compass template, allowing you to link your habits to your life visions and goals, track your weekly, monthly, and yearly performance, and so much more. Using the weekly overview, you can visualize your habit progress and make sure that you're staying on track!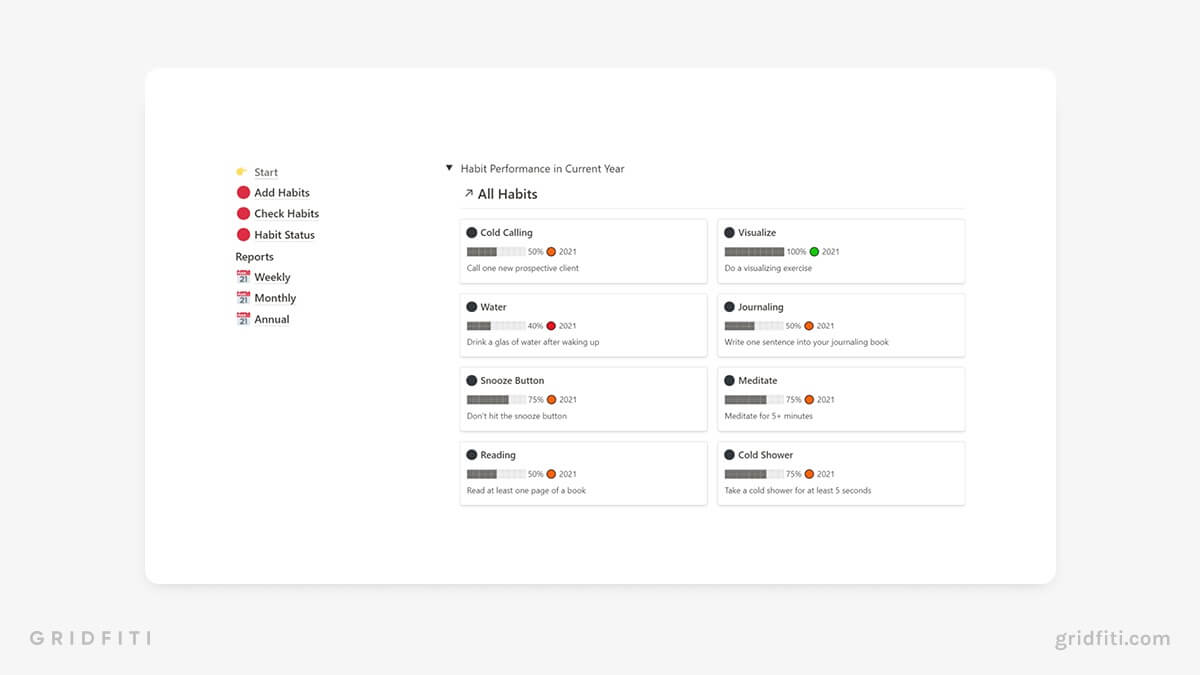 Balance OS – Habit Tracker & Scheduling Notion Template
Balance OS is a Notion-based organization system that helps you take control of your life with templates that help you stay on track with your goals, projects, tasks, and habits! In both a minimal or aesthetic theme, you can use the built-in habit tracker and scheduling template to review your habit progress at a glance!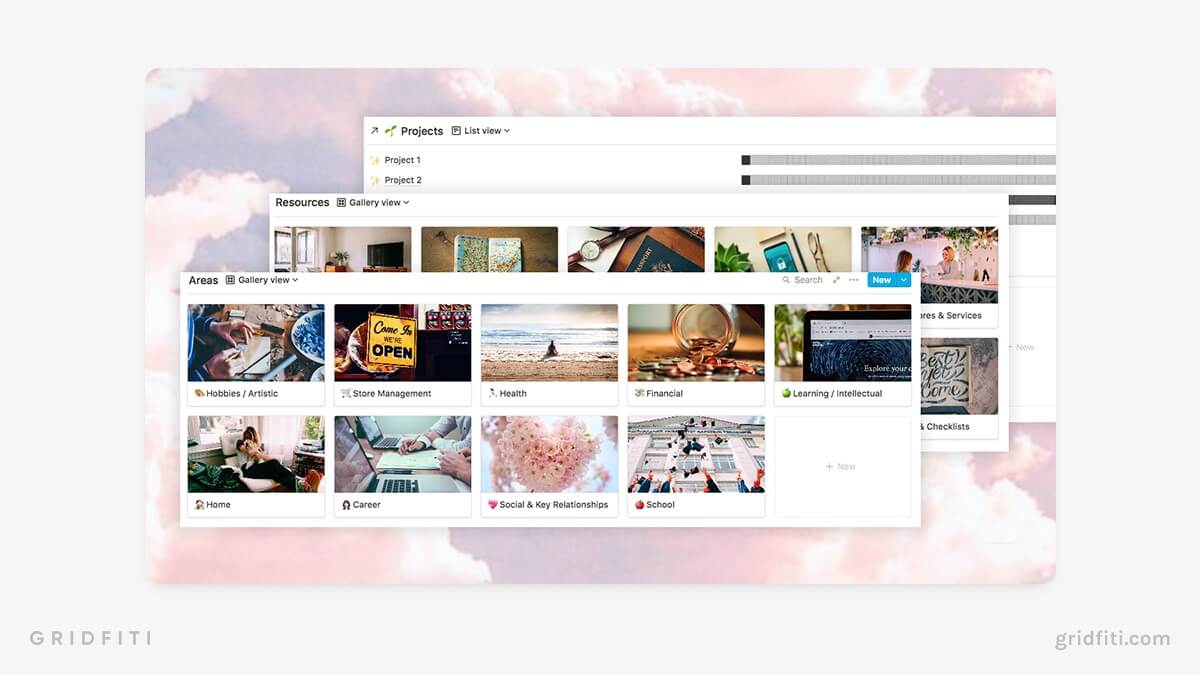 Habit Tracker With Weekly Summary
Compare your habit performance with this weekly Notion habit tracker, designed to help you monitor your daily habit completion rate, and see where you match up to other weeks. You can easily add or remove habits each week and place a rating based on your habit completion rate!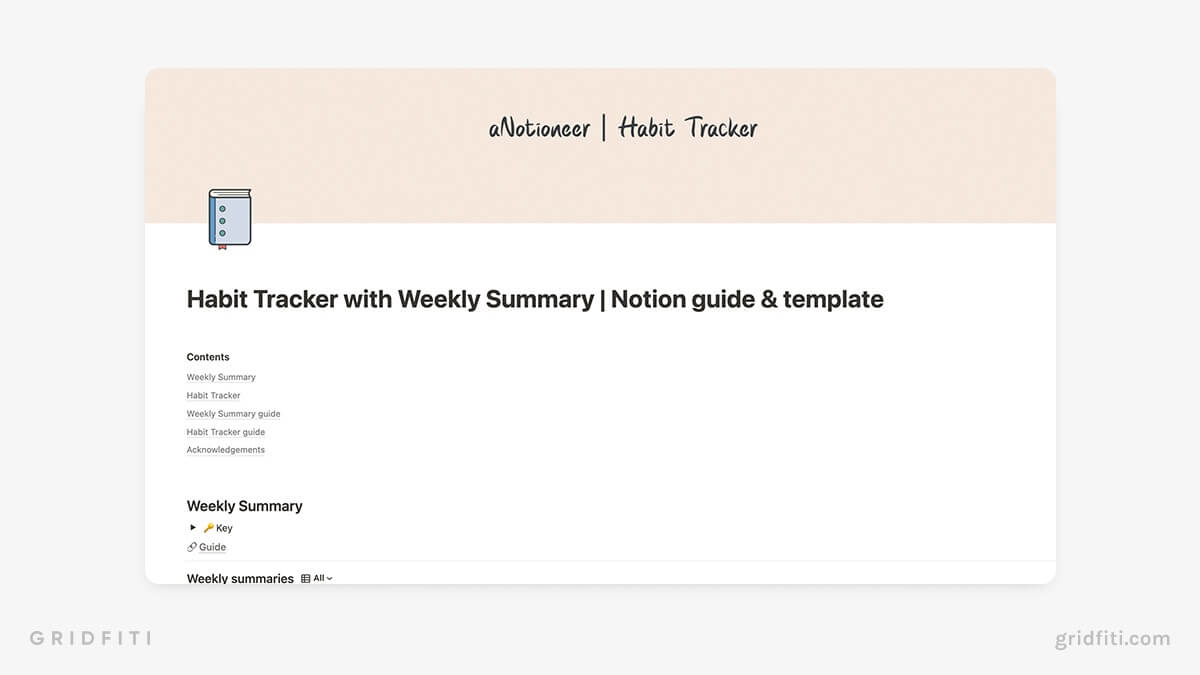 Simple Notion Daily Habit Tracker
Keep track of your habits in the most simple and minimalist way with this daily Notion habit tracker. Create a simple routine, check off your habits daily, and view your progress for the week. The key to starting a good habit is to make it easy – and this Notion habit tracker makes it the easiest!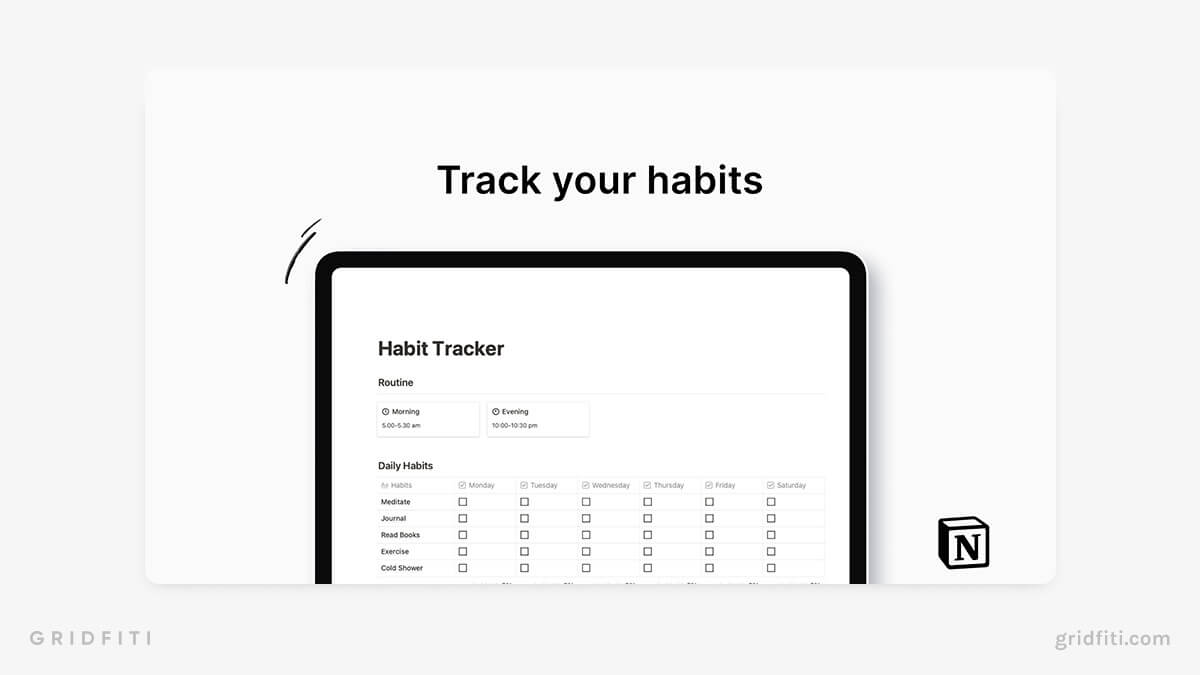 What Notion habit tracker template are you using? Do you have any other recommendations for Notion habit trackers to use? Let us know in the comments below.
Gridfiti is supported by its audience – when you buy something using the retail links in our posts, we may earn a small commission at no additional cost to you. We only recommend products we would use ourselves and recommend to our friends and family. Read more about our affiliate disclaimer.