Get aligned with what exactly you want to achieve in the short-term, mid-term, and long-term with a Notion goals template. With a digital goals template, you can track your goals, build your vision, reflect on your actions, and adjust your game plan to get what you want to get done, done.
To help you get started, we've selected the best Notion goals templates for you to pick from based on your objectives!
Looking for a template to track your OKRs? Check out our blog post showcasing the best Notion OKR templates!
Want more Notion templates and updates? Join our mailing list, and check out our several other Notion template round-ups!

Sign up for Notion here! Free for personal use, students, and educators.
The All-in-One Goals Dashboard Template for Notion
The Ultimate Goals Dashboard for Notion is designed by yours truly to help you map out and actually make your goals happen, by breaking them up into an actionable 3-tiered system! Set your high level goals, then easily break them up into macro and micro action items right in the template – set specific metrics, deadlines, and to-dos per key results item, and watch yourself crush them.
The dashboard houses everything you need to keep an eye on your progress, with upcoming action items and goals due, progress bars, and more. The template also features a pre- and post-goal assessment with the SMART system to be intentional, an integrated vision board, 10 life categories, helpful onboarding tooltips, priority customer support, and so much more – designed to keep you accountable and help you take the small steps to accomplish big things.
Template Available Here | Get the Template Integrated with Life OS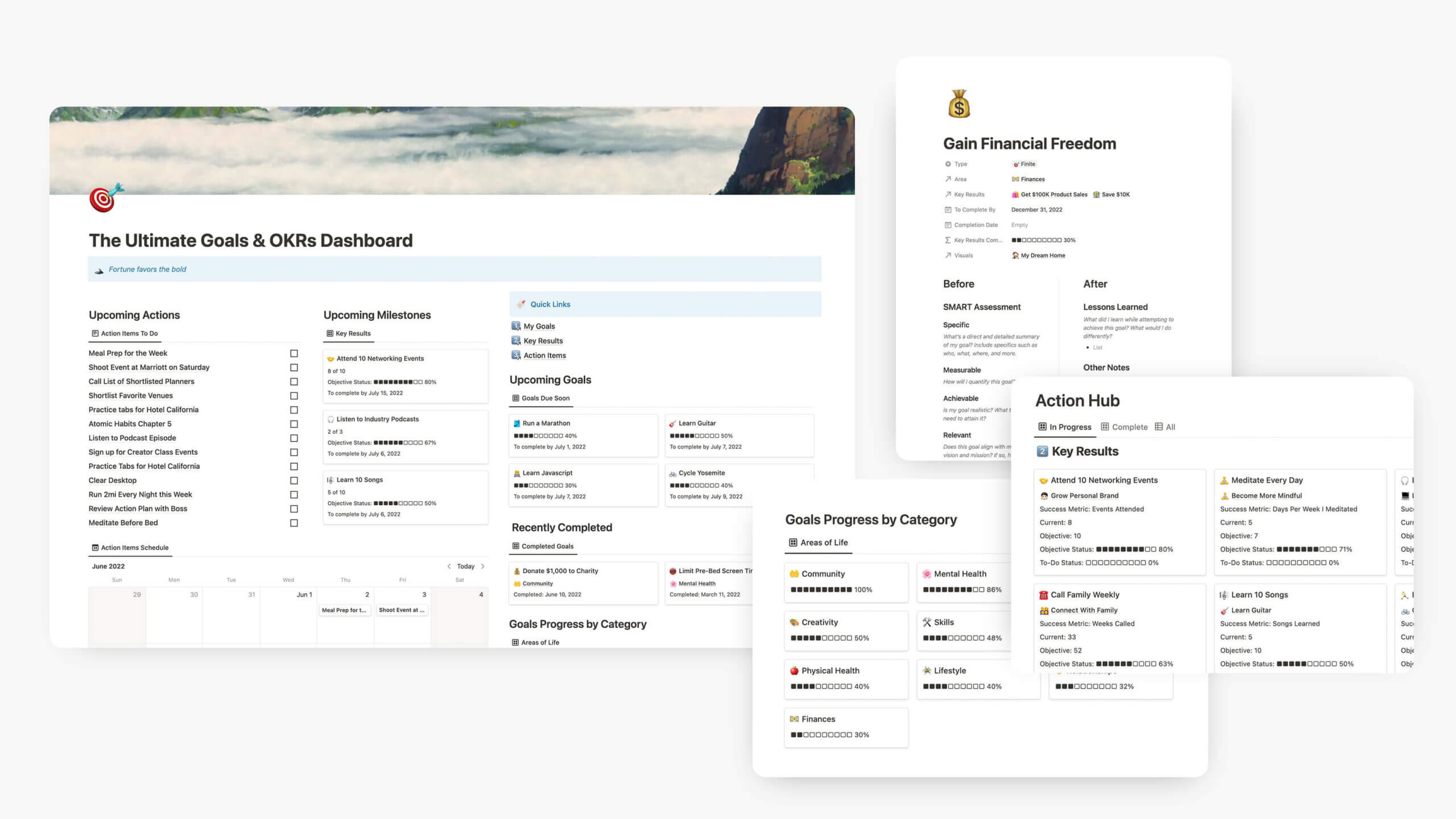 Notion Goals Template – Goals Dashboard
The ultimate productivity system to set, track, and achieve your goals. With this all-in-one goals dashboard, you have templates to track your actions, overview your goals, set specific goal metrics, and much more!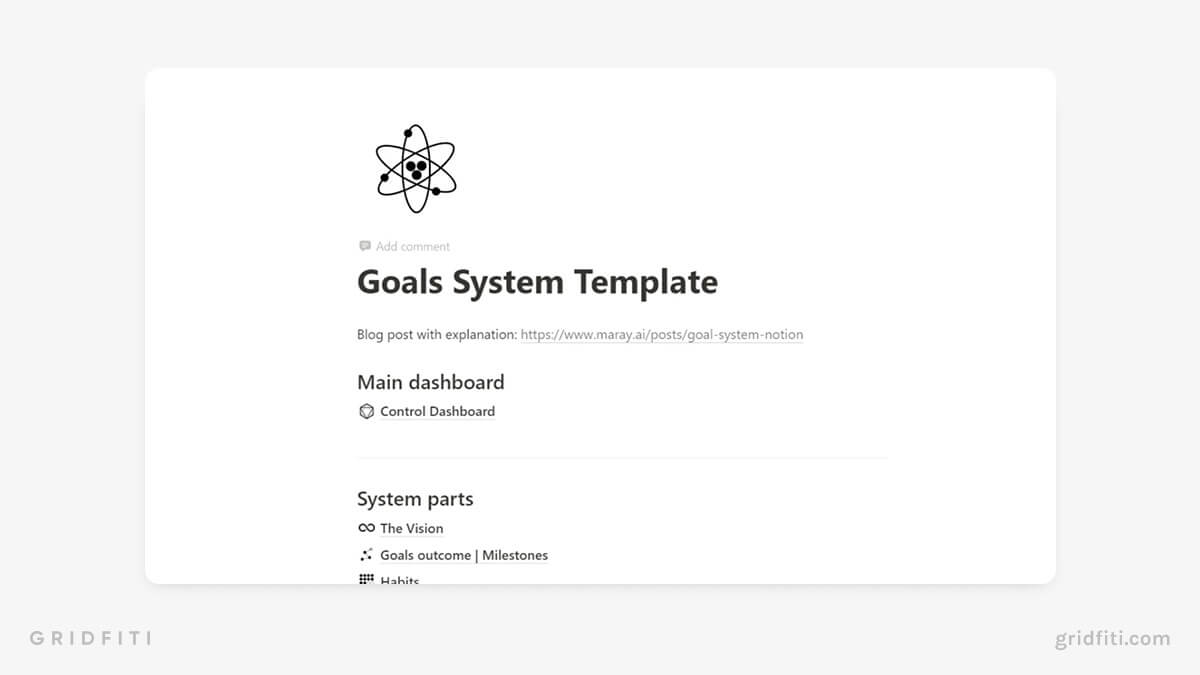 Notion Advanced Goal Tracker Template
Visualize your efforts, break down your goals into actions, and build habits aligned with your goals with the Advanced Notion Goal Tracker template! With an organized dashboard and minimal progress bars, you can easily visualize your progress and take the necessary steps to accomplish your goals.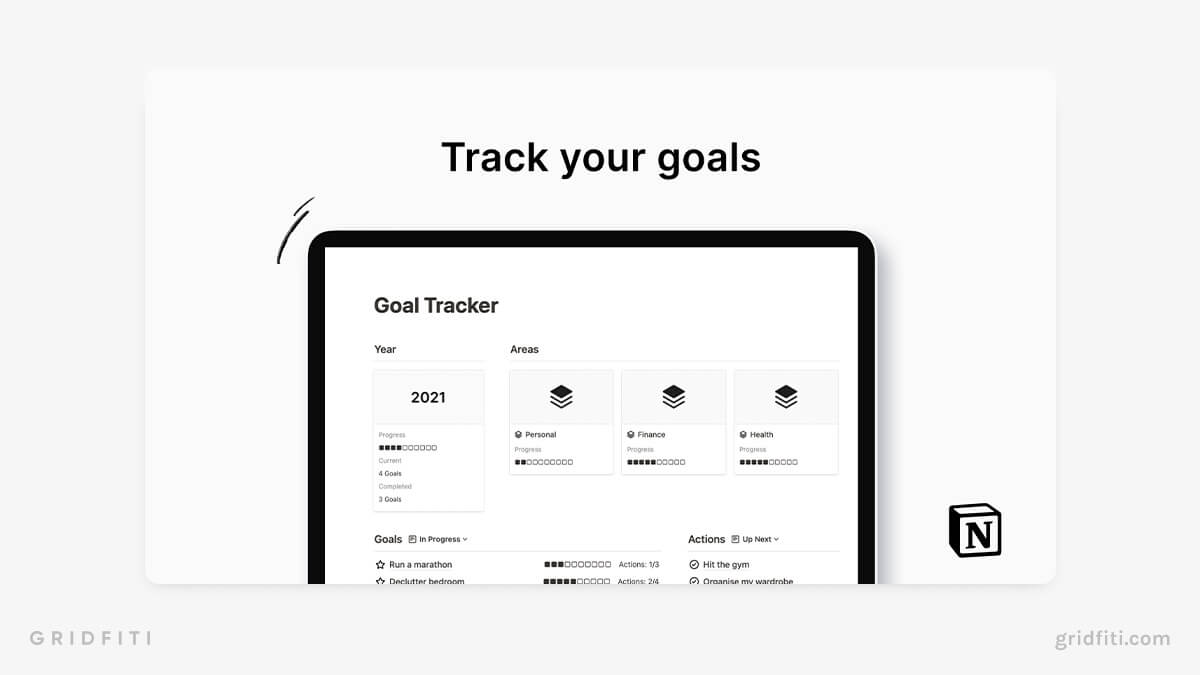 Goals Overview – Notion Goal-Setting Template
A Notion productivity template that integrates GTD, PARA, and goal-setting templates in a packaged management system to help you organize and align your life. Within this all-in-one template, you have an in-depth overview of your goals that can be broken down by the month, week, and quarter.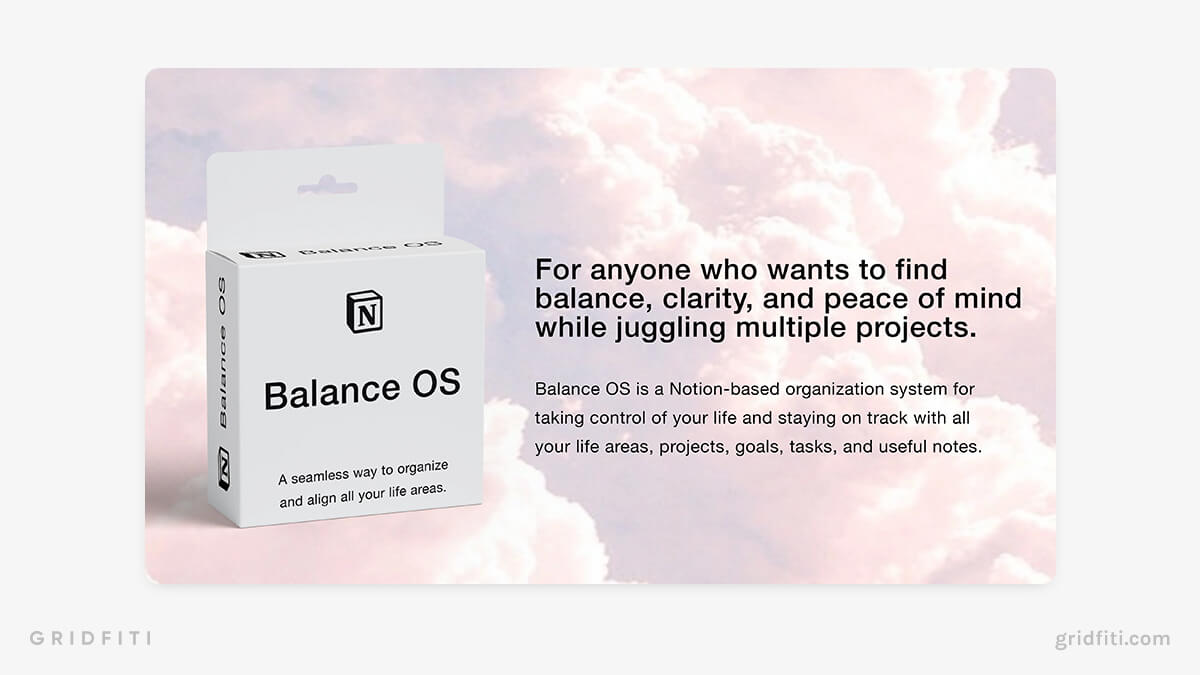 Life Compass – Notion Goal-Setting & Habit Tracker Template
Organize your day-to-day tasks and big picture goals with this full Life Compass Notion template. The template includes four main databases (pillars, goals, outcomes, and tasks) to help you keep your life in place.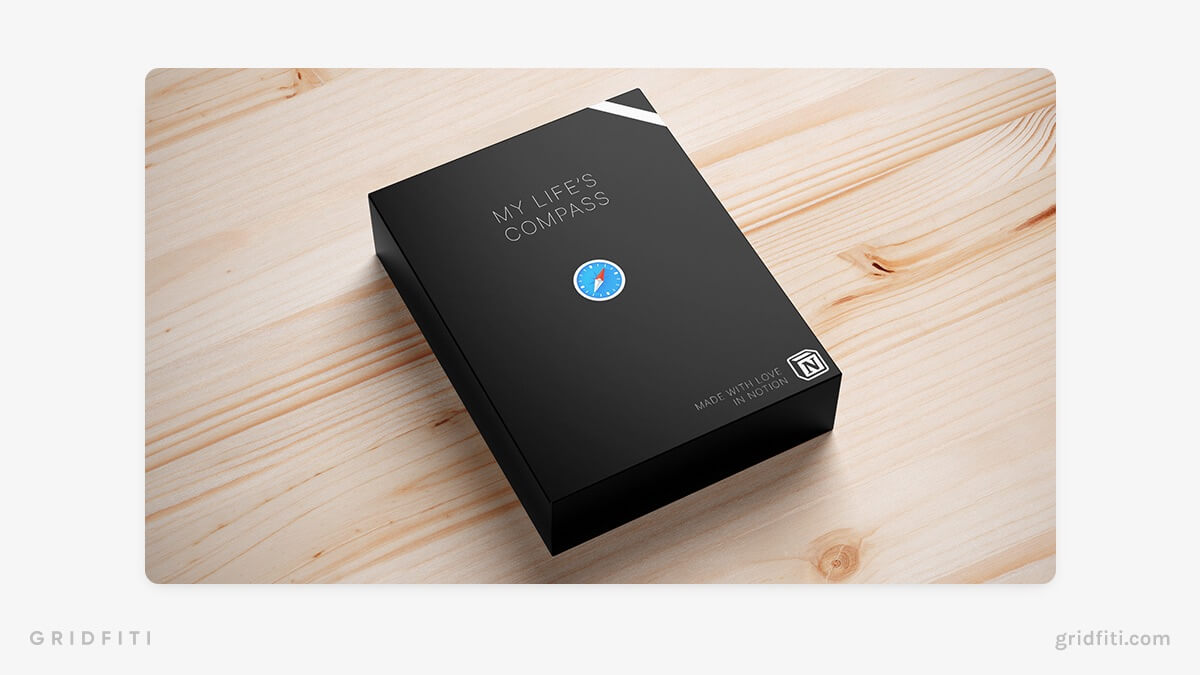 Notion Quarterly Goals Template
Create a comprehensive quarterly plan to manifest your visions with this Notion Quarterly Goals template. Using concepts from the 12 Week Year, the template helps you build your vision, connect with your why, outline your plan, execute, and measure!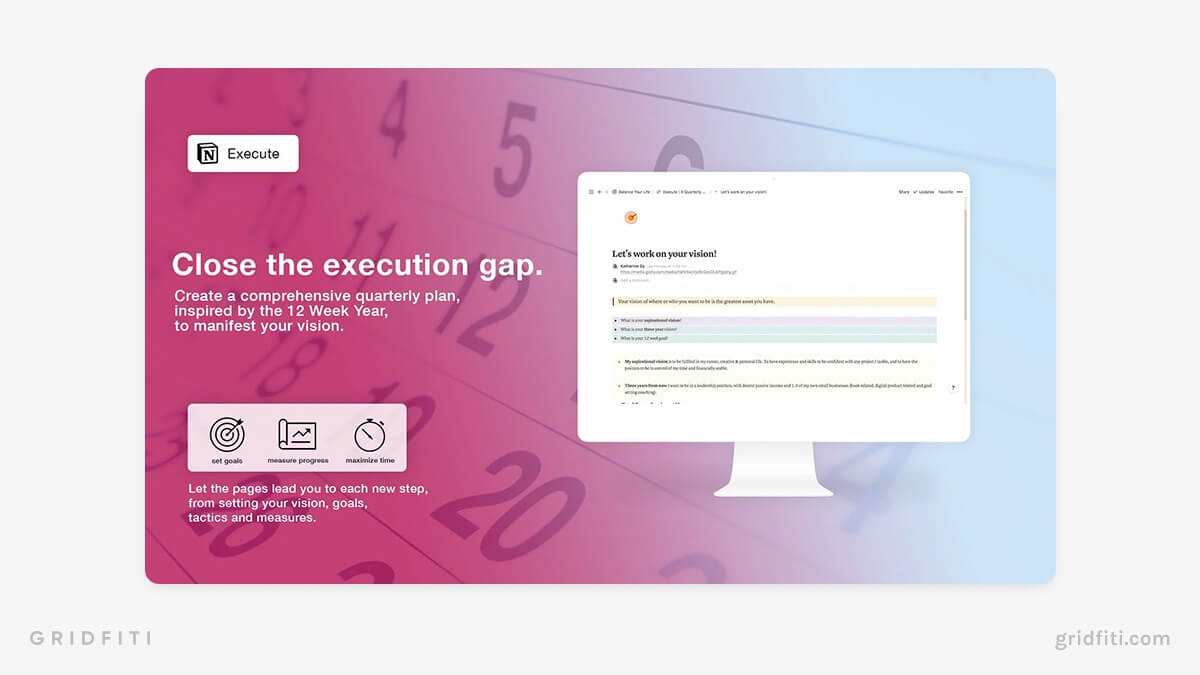 Notion Goals Journal Template
A habit tracker and goals journal template that will help you build a productive routine to bring you one step closer to your desired results. Use the linked goals database to monitor your progression for each quarter at a glance!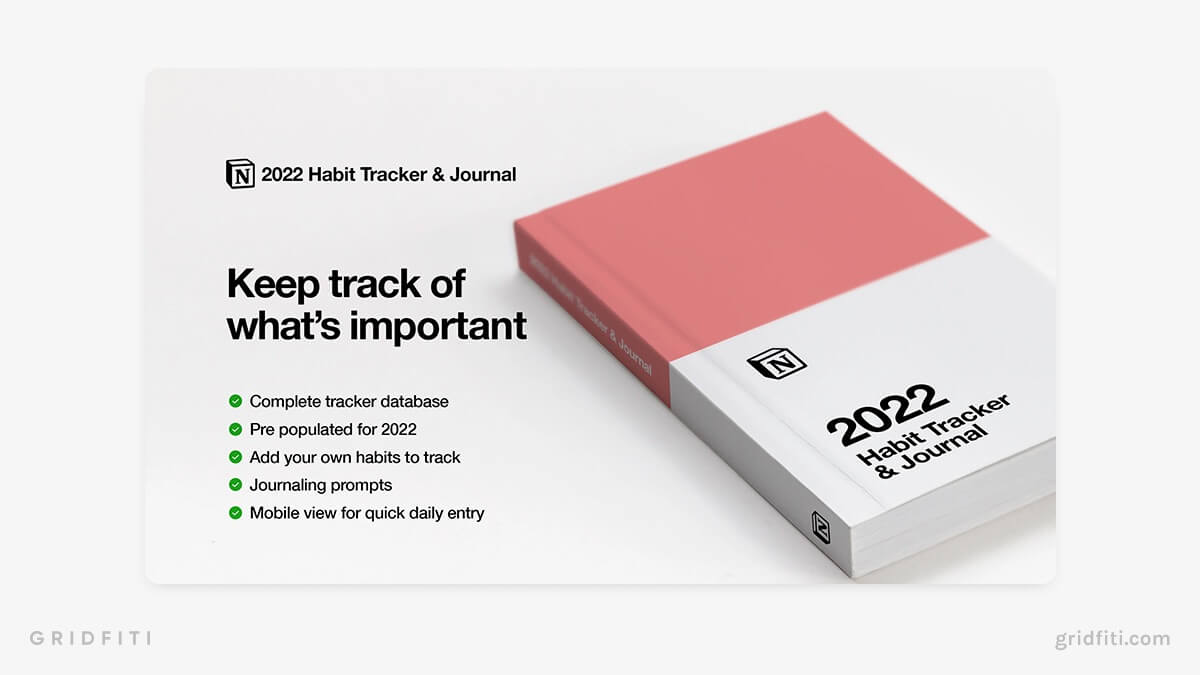 Goal-Setting Template for Notion (Monthly Goals & Daily Actions)
A Notion system to set, track, and act on your most important objectives and goals in life. Break down your goals into areas, lean into yearly goals, set-up monthly targets, and break the process down into milestones!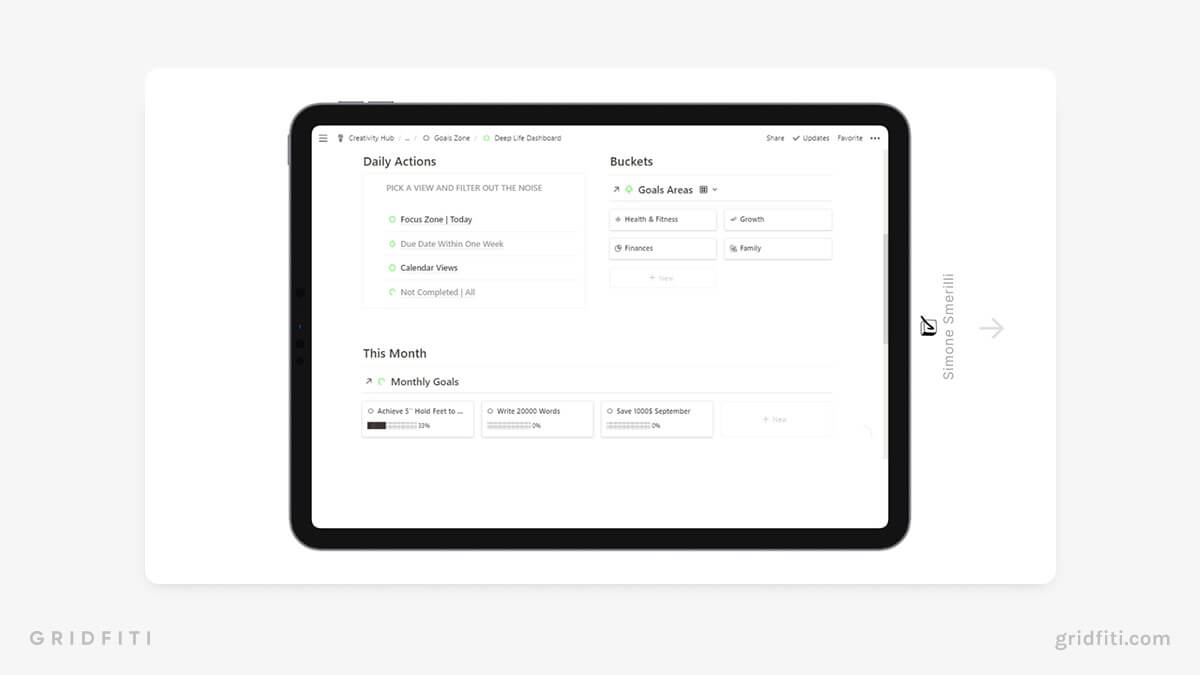 Notion SMART Goals Tracker Template
S.M.A.R.T goals stands for: specific, measurable, actionable, realistic, and time-bound goals – now you can bring this concept to your personal Notion dashboard. Achieve your goals smartly and use this template to set goals, evaluate them, and track the habits to achieve them.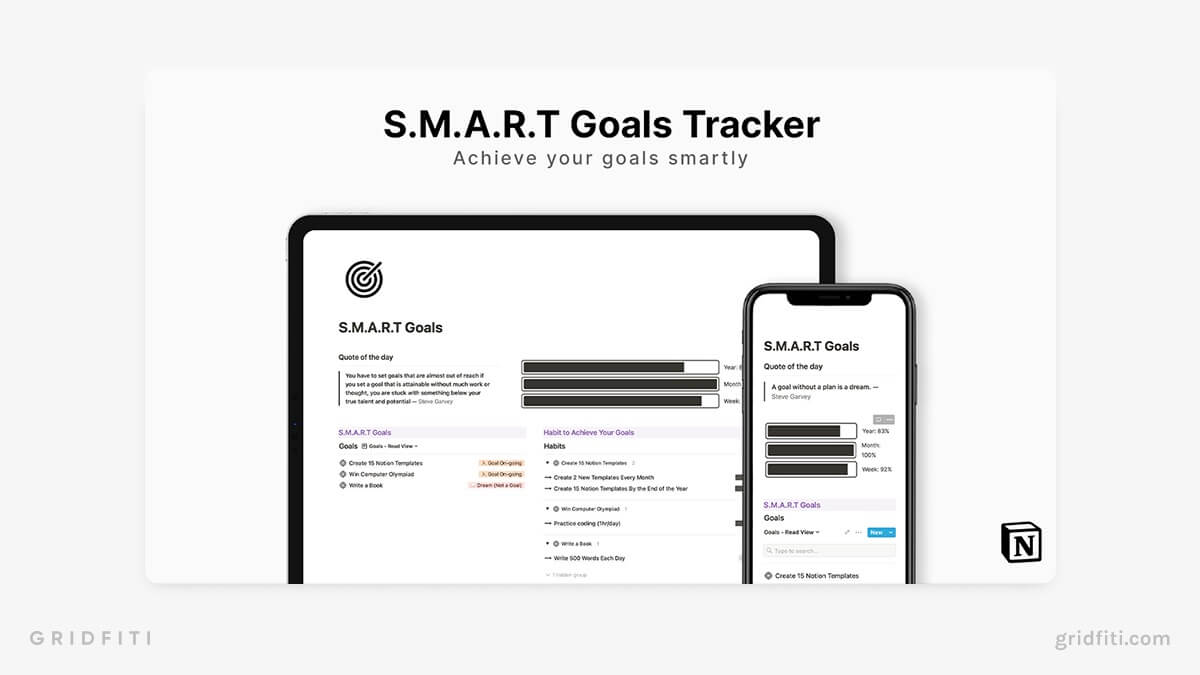 Notion Half-Yearly Review Workbook & Goal-Setting Template
Use the Half-Yearly Review Notion template to reflect on your year in more manageable chunks, and monitor the direction that you're progressing towards. Make the necessary adjustments to make sure you end the year strong by reflecting and planning with this life audit.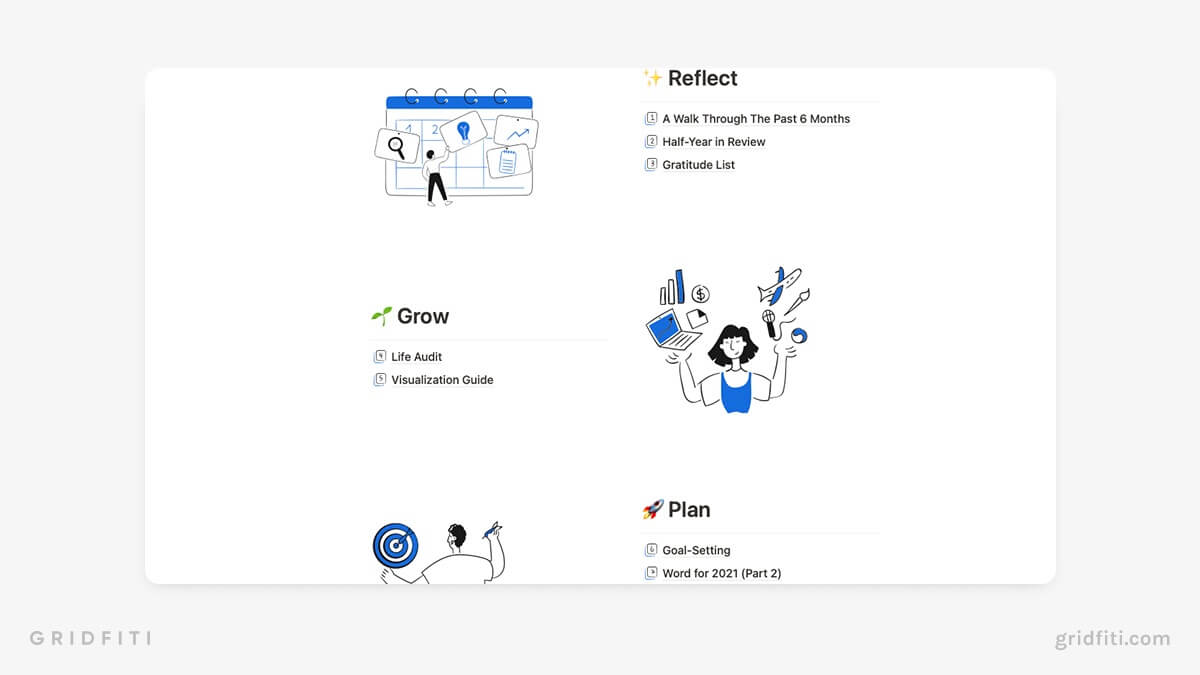 What Notion goals template are you using? Do you have any other recommendations for goal-setting templates for Notion to use? Let us know in the comment section below.
Gridfiti is supported by its audience – when you buy something using the retail links in our posts, we may earn a small commission at no additional cost to you. We only recommend products we would use ourselves and recommend to our friends and family. Read more about our affiliate disclaimer.