If you find it difficult to stay focused and accomplish your everyday tasks, you're not alone! Thankfully, with productivity-focused Notion templates, you can improve your focus and create a more efficient routine by tracking your habits, planning your days, and creating to-do lists.
If you're serious about making the most of your time, we've curated the best Notion productivity templates for you to choose from to match your lifestyle and goals!
---
Looking for more productivity tips and tools? Subscribe to The Flow — our quick, snappy, value-packed focus and recharge newsletter. Also, don't miss our several other Notion template round-ups and guides!
---
Best All-in-One Notion Productivity Templates
Notion is the perfect productivity tool because of its ability to create everything you need to get it done: databases, dashboards, boards, calendar views, checklists, and more – all on a single platform. The best part? There are so many templates out there that have these all-in-one setups already made for you. Here are our picks:
Notion Second Brain – Brain Dump Template
Looking for more? Don't miss our round-up on the best Notion second brain templates!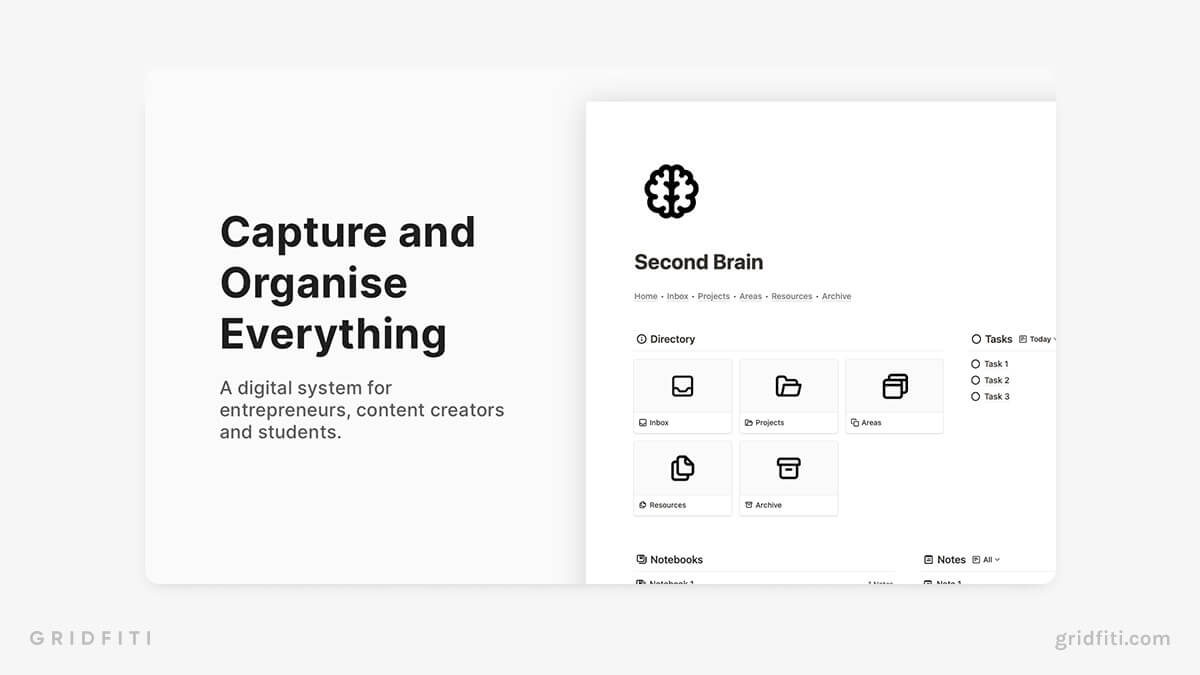 The Deep Work Chamber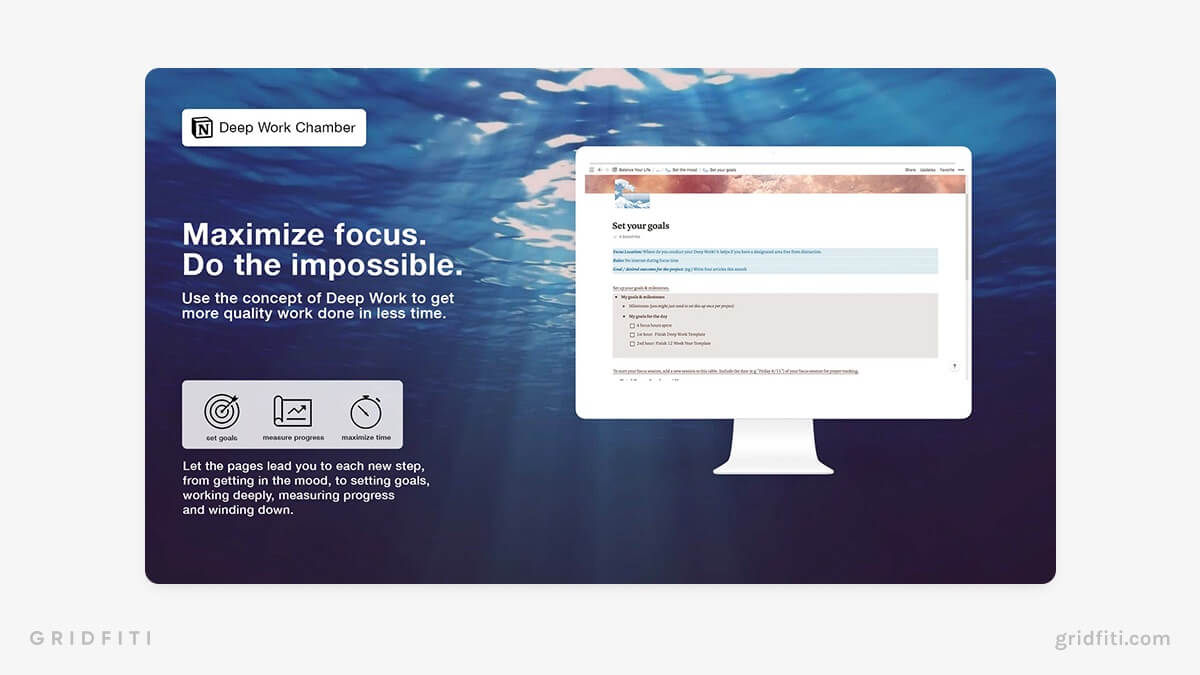 A Complete Life OS
For more life dashboards, check out our full round-up blog post featuring the best Notion life operating system templates!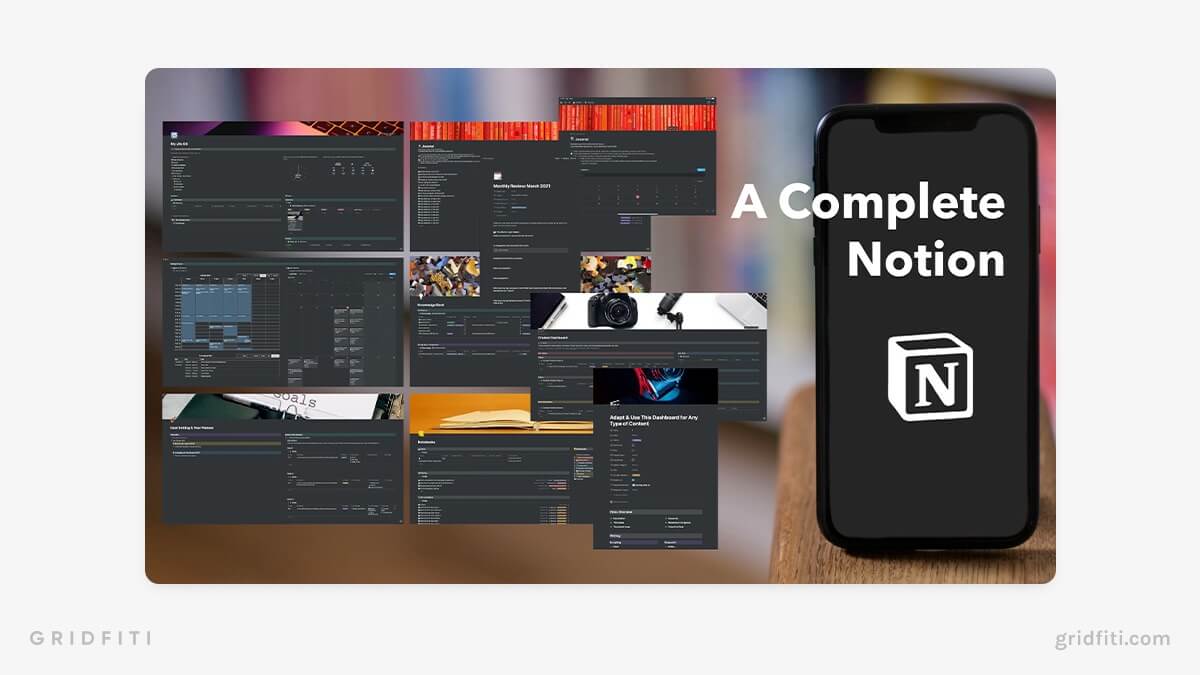 Notion GTD Templates
What better to help you GTD ("get things done") than a dedicated GTD Notion template? Check out our picks here and in our full round-up on the best Notion GTD templates, too.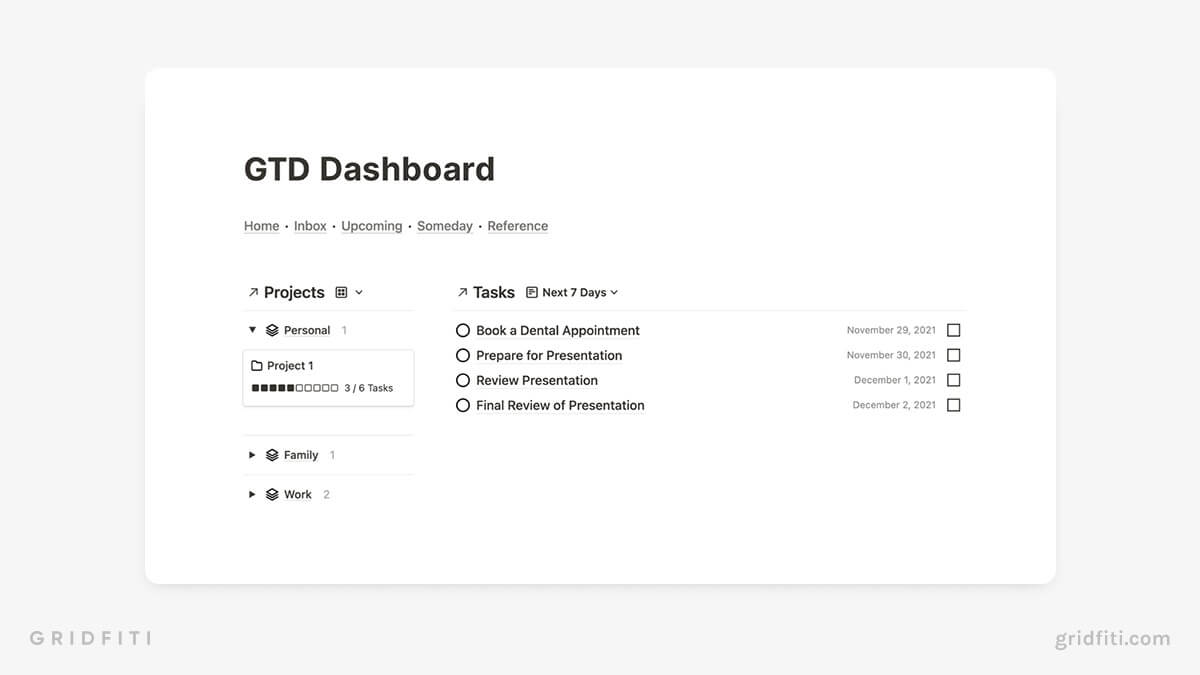 Notion Goal-Setting Templates
Be intentional with your weekly, monthly, and yearly goals by mapping them out and creating a concrete plan to accomplish them! There are a ton of goal-setting templates out there, so don't forget to check out our round-up with more options.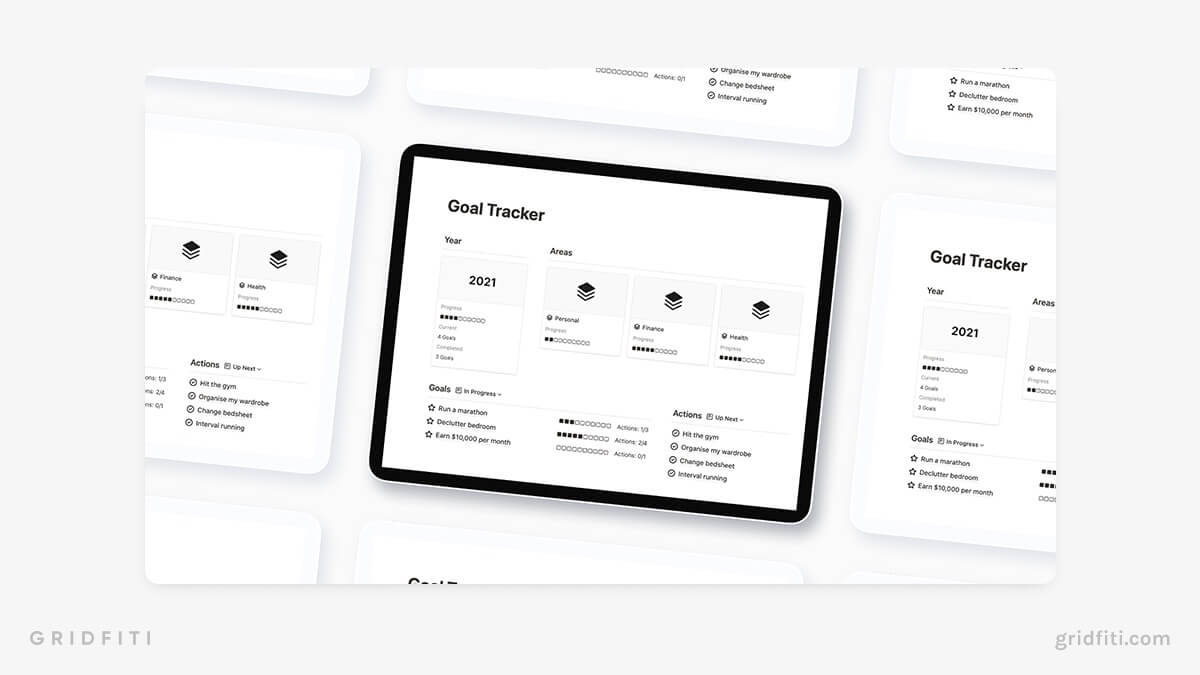 Notion Habit Tracker
Creating better habits and staying consistent with them is essential to living a more productive life. Use a habit tracker to make sure your habits are aligned with your personal goals and that you work towards improving yourself every day.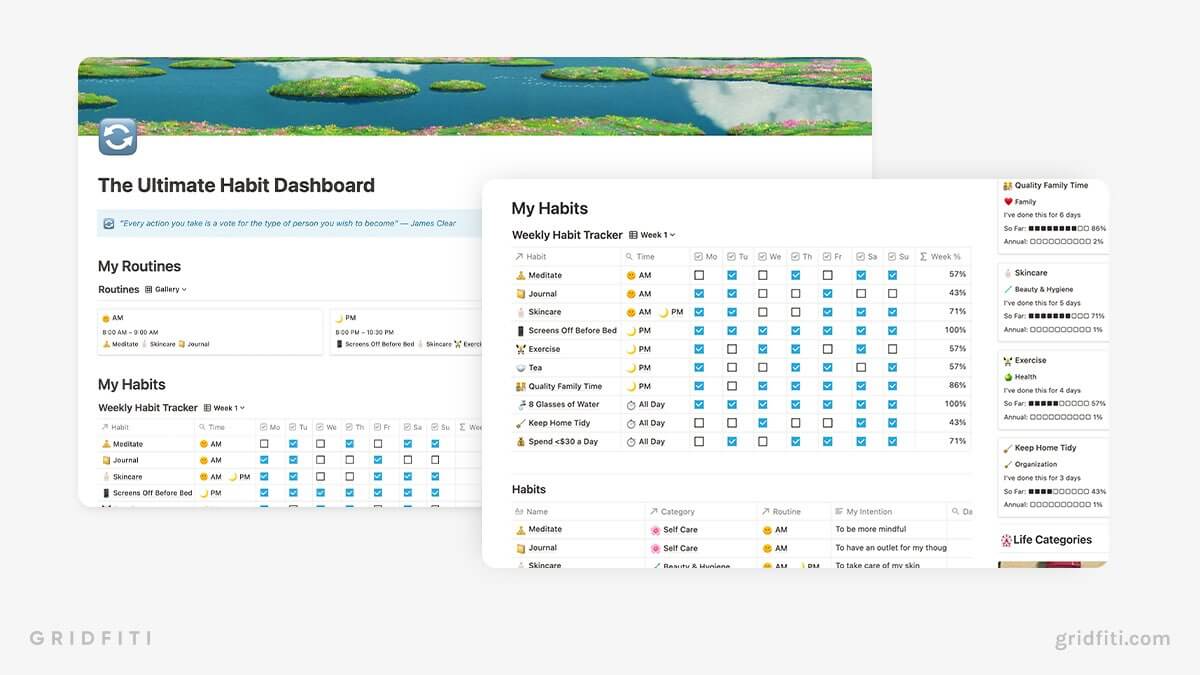 Notion To-Do List & Tasks List
Creating a proper to-do list by the day, week, and month will not only help you remember what tasks you have to get done, but also prioritize and stay focused.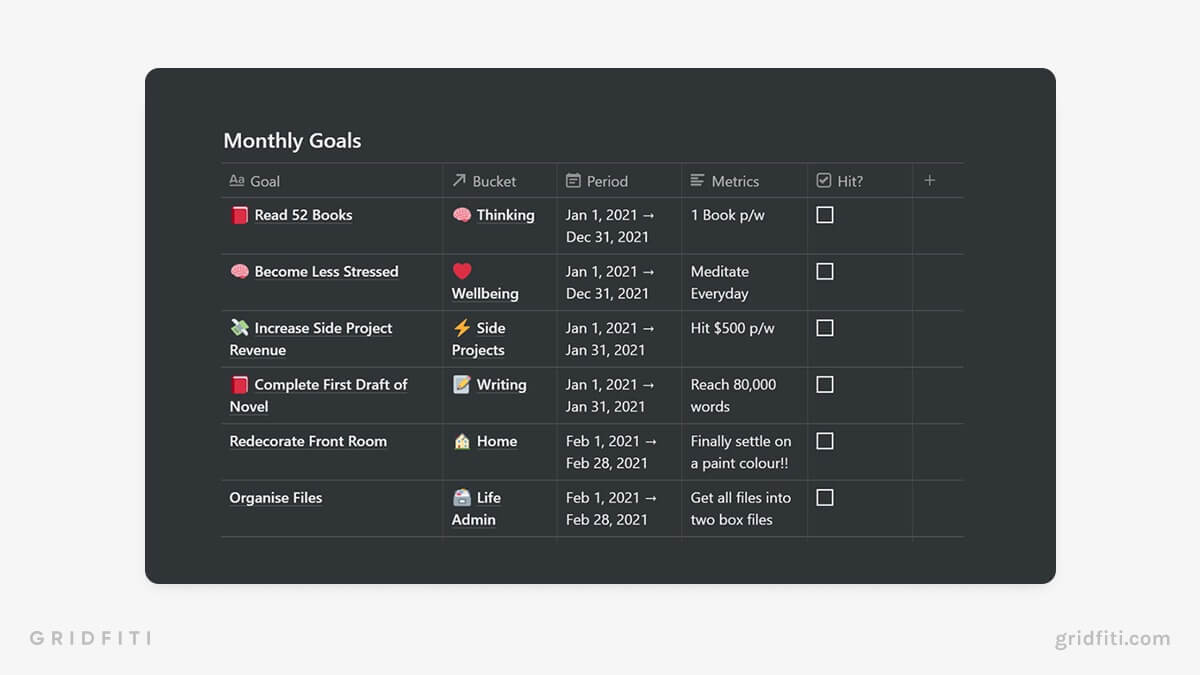 Notion Planners
Use a planner to help you keep track of events and activities in your life – whether it's school, work, or personal activities. See your schedule at a glance, and make sure that you're never double booked or overwhelmed again!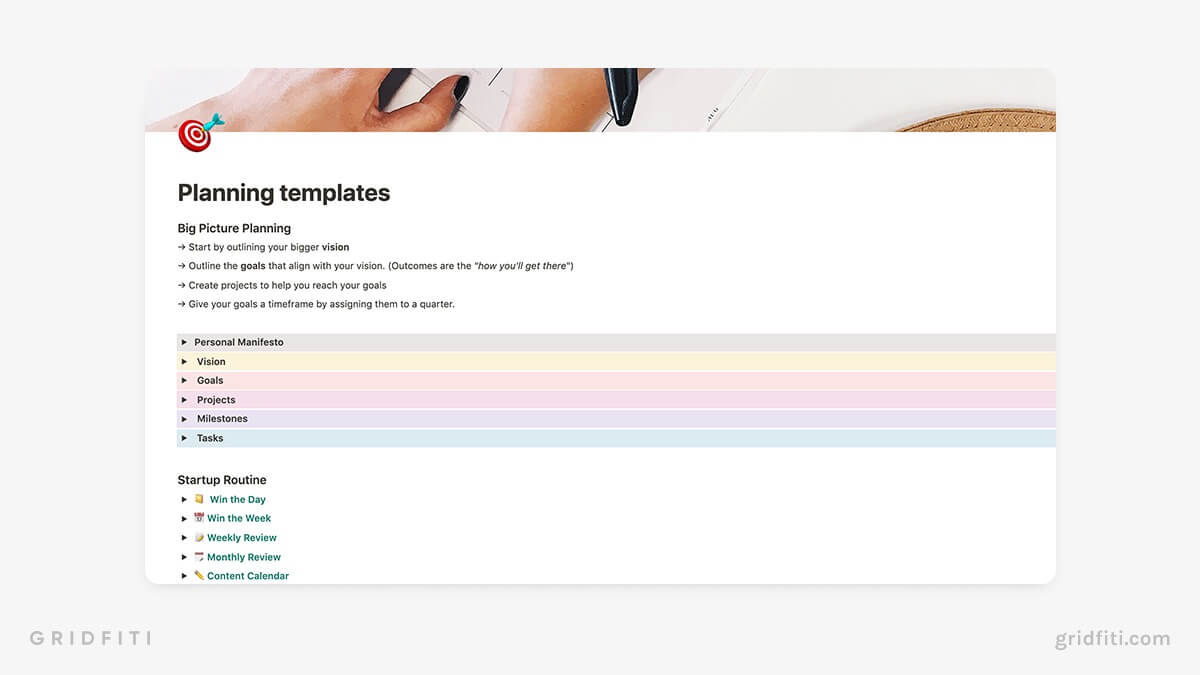 Notion All-in-One Life Dashboards
Productivity comes in all shapes and sizes, and with a Notion dashboard, you can put together one for each aspect of your life! There are all-in-one dashboards that cover different aspects of life all i none growth, dashboards for personal growth and development, and even dashboards to get your finances right.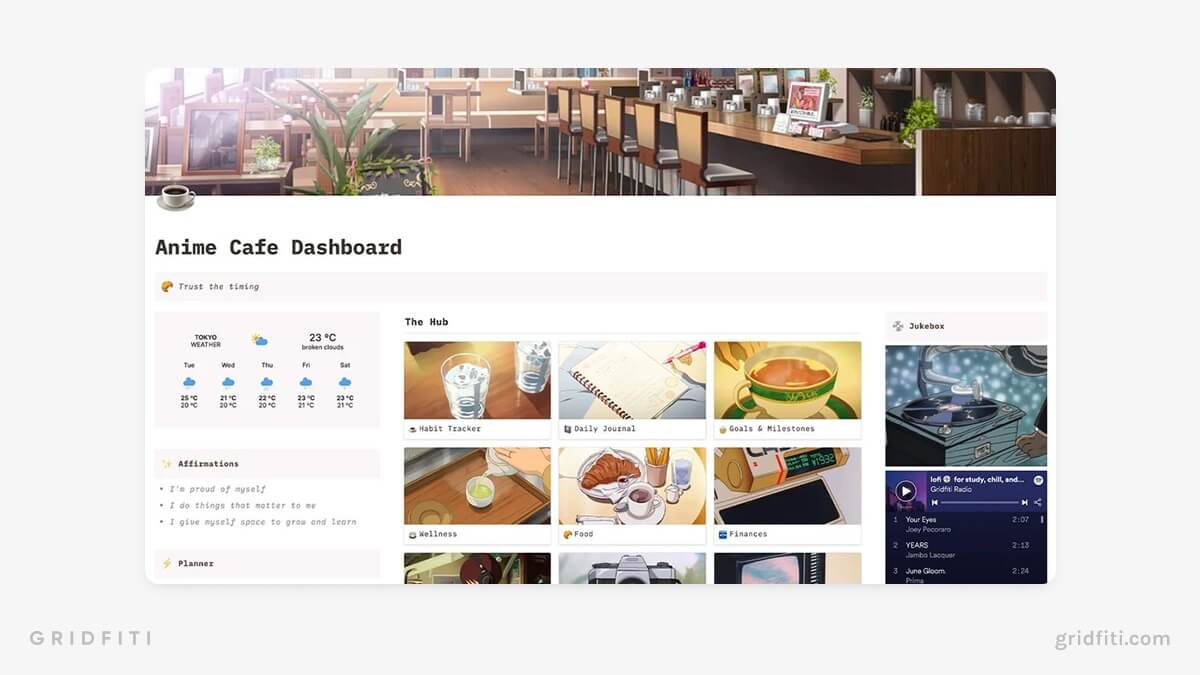 Notion Project Management
Whether you're a designer, developer, creator, or an individual juggling many projects on the go –a Notion project management template can help you visualize timelines, prioritize projects, and organize your focus so you can meet your deliverables on time!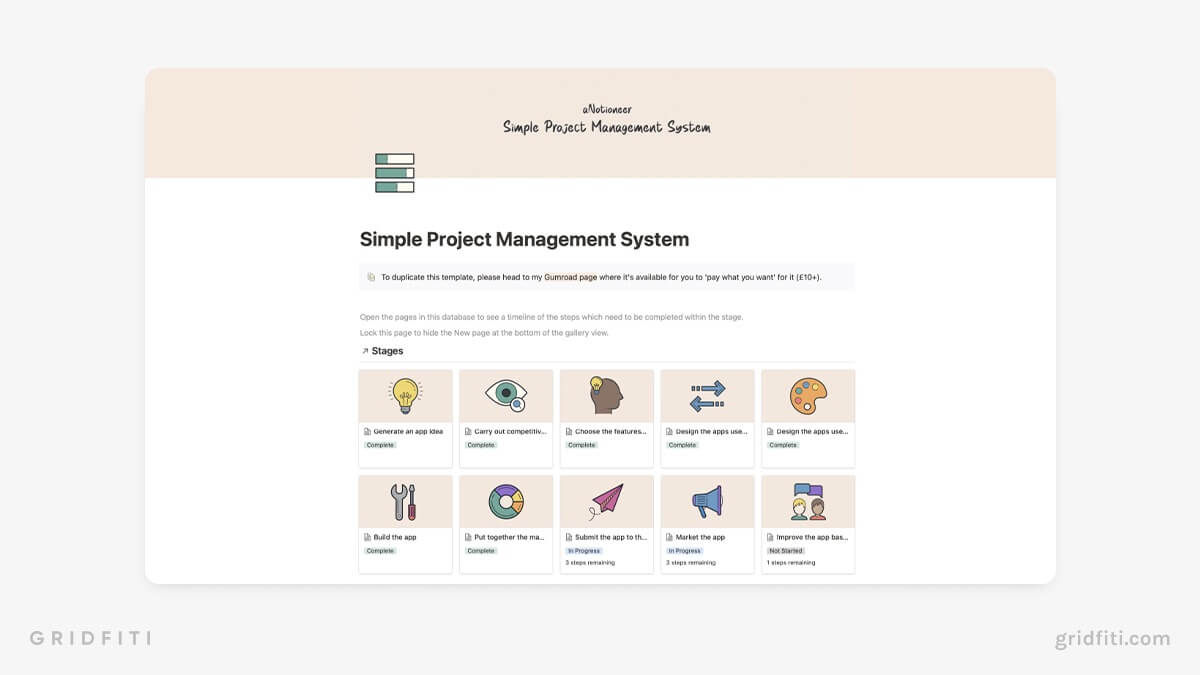 What Notion productivity templates are you using? Any ones we've missed? Let us know in the comments below!
Gridfiti is supported by its audience – when you buy something using the retail links in our posts, we may earn a small commission at no additional cost to you. We only recommend products we would use ourselves and recommend to our friends and family. Read more about our affiliate disclaimer.