Building habits and creating a well-rounded routine is so important to achieve your goals and get the results that you want.
What's equally important is planning out your days, weeks, and month to assure that your time is being maximized for your mental and physical well-being – the last thing you want to do is burn yourself out and be overwhelmed with things to do.
Using a Notion planner template, you can easily plan out your days, months, and even years. Map out what events, tasks, and goals you'd like to accomplish – and come back to them whenever you need a reminder.
We've curated a list of the best Notion planner templates that will help you map out your days and improve your overall lifestyle!
Want more Notion templates and updates? Join our Notion mailing list, and check out our library of several Notion template roundups!

Notion Planning Template – Big Picture Planning
Big picture planning is really the goal of this Notion planner template – a planner where you start by outlining your vision, outline goals that align with your vision, and create projects and timeframes to achieve these goals. You'll also be able to create a startup routine to track your daily and weekly wins, along with weekly and monthly reviews!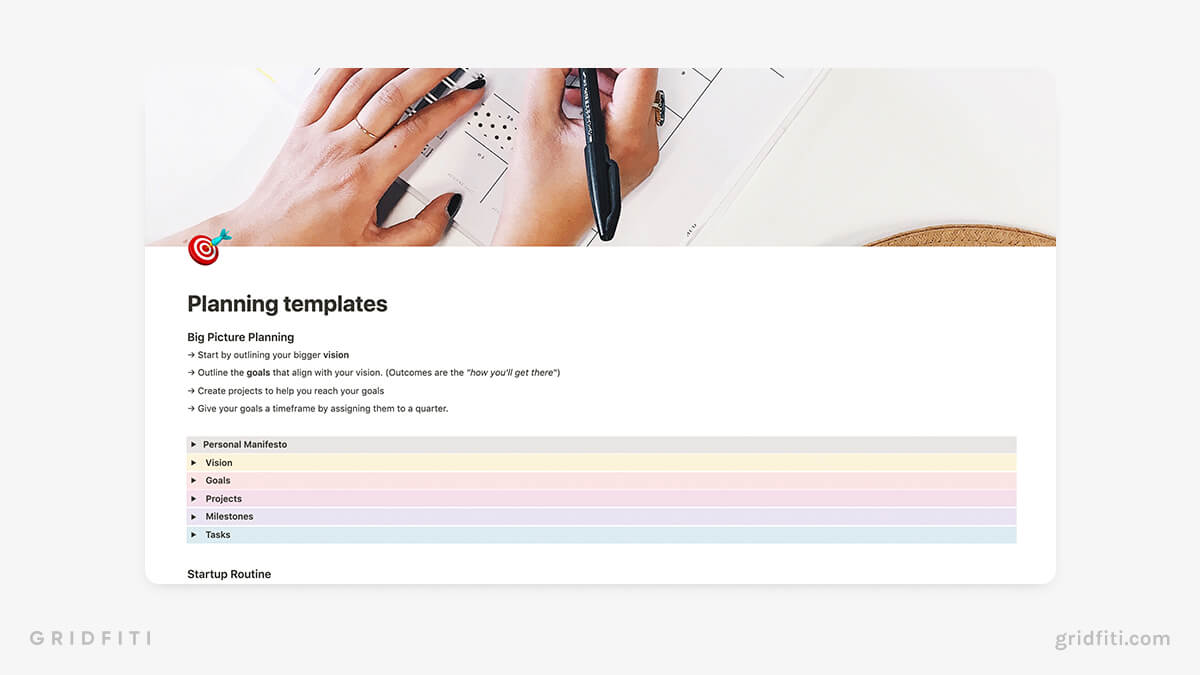 Aesthetic Student Dashboard – Semester Planner
If you're a student looking to get better grades by staying organized and planning out your semester, check out this student dashboard from The Notion Bar. It includes an aesthetic semester planner and tracker, so you'll never be caught off guard with an upcoming assignment or exam!
For more visually appealing template ideas, check out our roundup of the most aesthetic Notion templates, along with our curated list of Notion templates for students!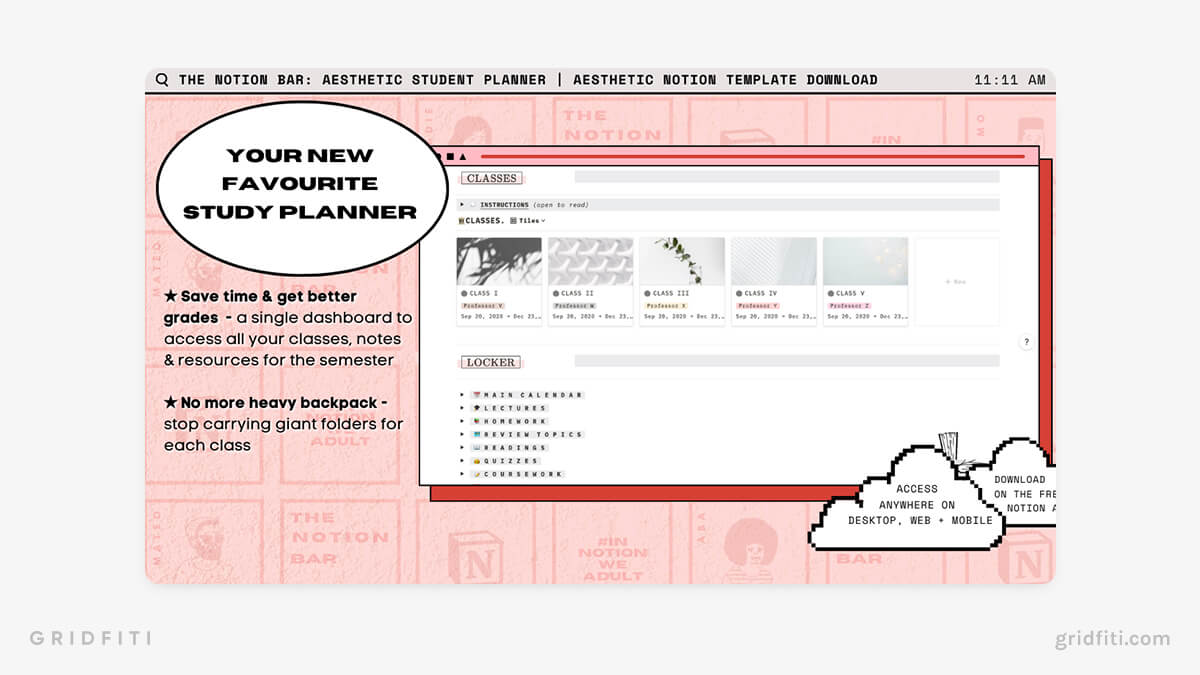 Minimalist Notion Daily, Monthly & Weekly Planner Template
A super simple Notion planner template that allows you to map out your days, weeks, and months. With a minimalist design, the Notion planner template is perfect for anyone looking for an easy way to keep track of their days and prioritize their events and activities.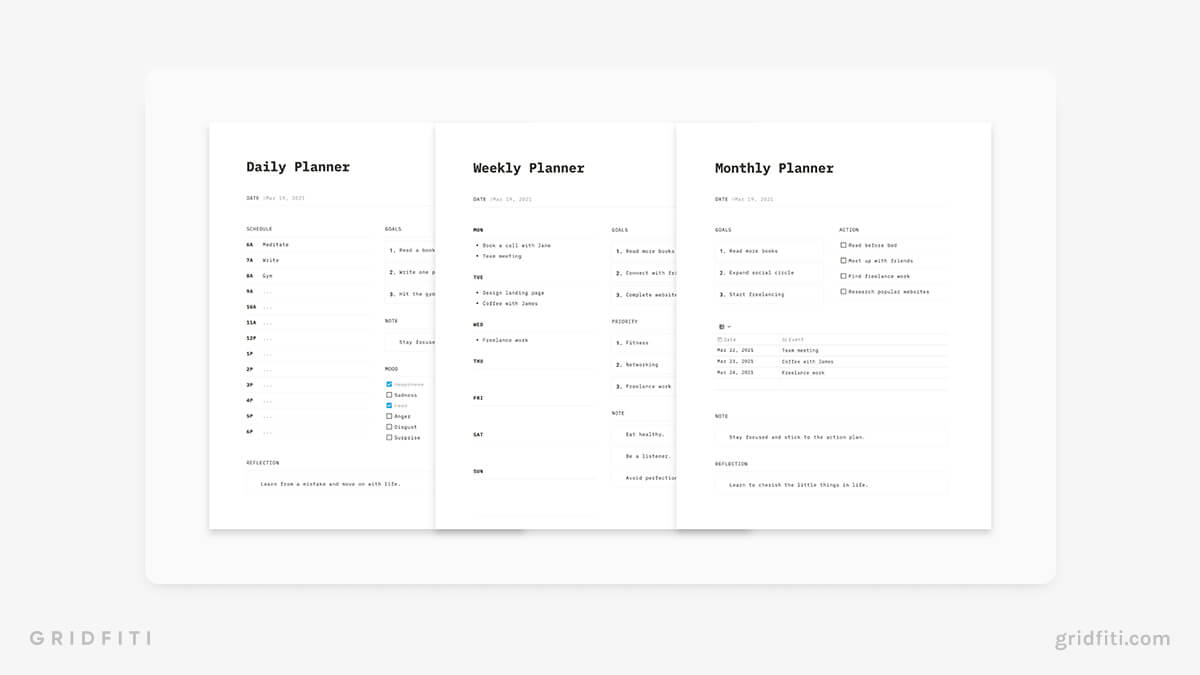 Get Productive Notion Planner Template
Step up your productivity with this Notion planner template that places different focus strategies in a Notion template to help you stay on task and get things done. In this template, you'll find a Pomodoro template, a time-blocking template, a Rule of Three template, and an "Eat That Frog" template – which are all productive strategies that will help you make better use of your time!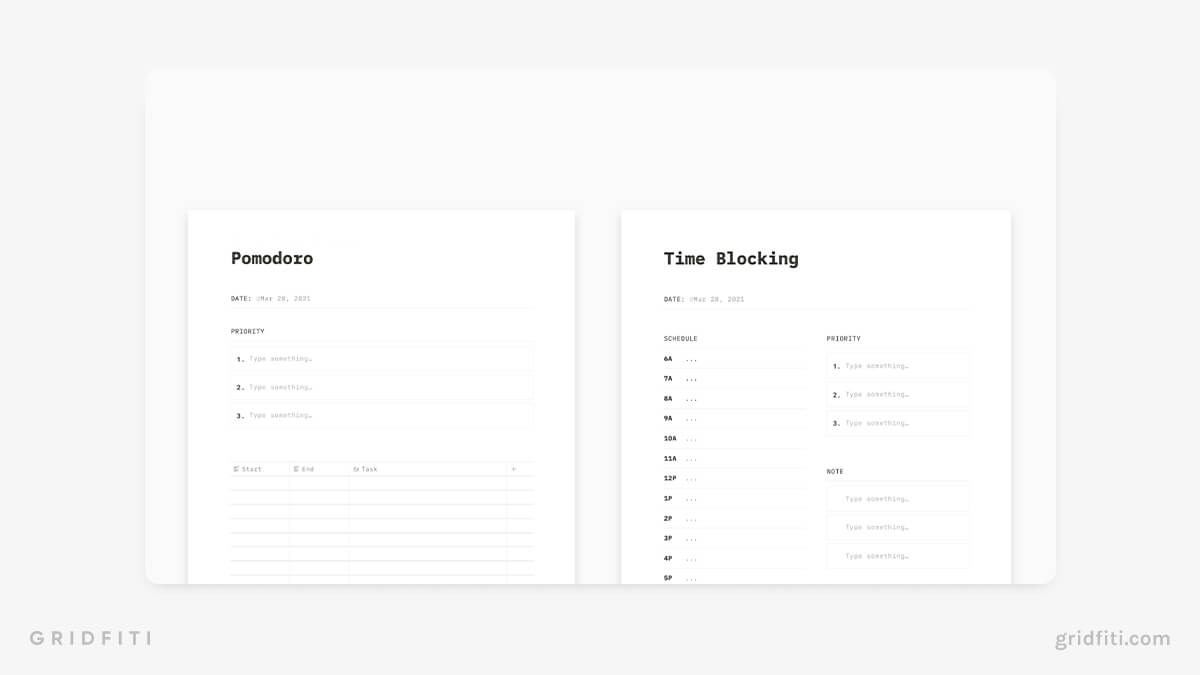 Notion Planners 2.0
Schedule your days and create daily, weekly, and monthly Notion to-do lists with this template by Easlo. Another beautifully simple Notion template to plan, create, and track routines to enhance your life. For more templates like this, check out our roundup of the best Notion habit tracker templates!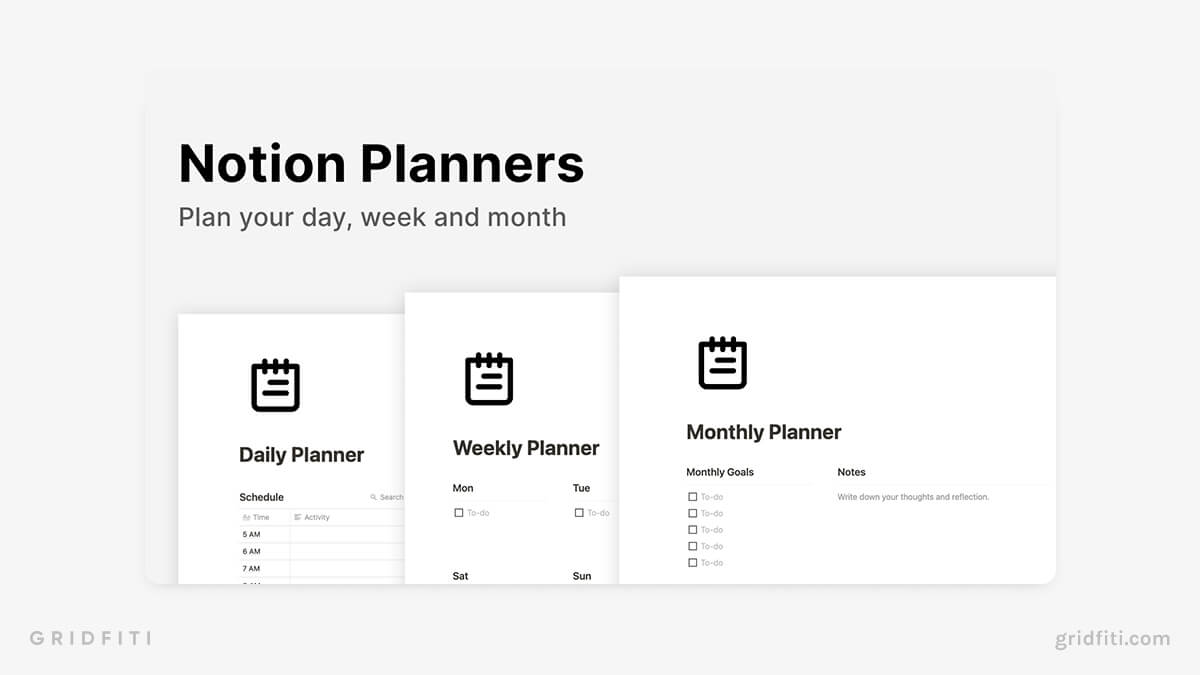 Which Notion daily planner template are you using? Do you have any other recommendations for Notion planners or agenda templates to use? Let us know in the comment section below.
Gridfiti is supported by its audience – when you buy something using the retail links in our posts, we may earn a small commission at no additional cost to you. We only recommend products we would use ourselves and recommend to our friends and family. Read more about our affiliate disclaimer.