Timers can be very beneficial if you have ADHD. An external cue can help you stay on task, improve focus, and increase motivation. If you ever struggle to study, complete chores, or relax, Pomodoro timers, countdowns, stopwatches, and more are here to help!
We've rounded up the best ADHD timer types to help you make meaningful changes to your day-to-day life.
Want more digital decor and productivity tips? Join our newsletter!
Pomodoro Timer
Be at your productive best with these Pomodoro timers! Break your workload into chunks with breaks and work intervals that suit you, with timers customizable to the minute.
Between the Flocus and StudyWithMe Pomodoro timers, you'll find 25 minimalist and aesthetic backgrounds to match your mood. Each timer comes with a built-in Gridfiti Radio Spotify widget, churning out soothing lo-fi tunes. Or, study silently and let a browser notification tell you when an interval is over.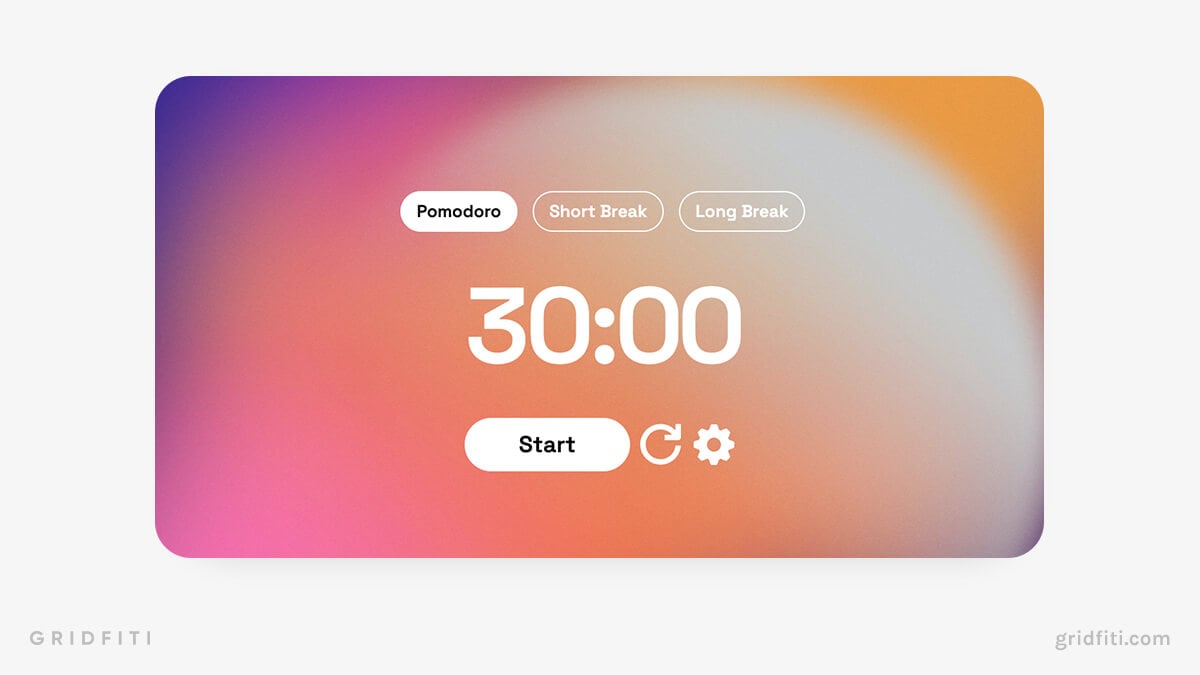 Countdown Timer
Countdown timers help you stay focused, track time, and organize your day. A quick search and you'll find dozens of aesthetic countdown timers that can help with ADHD, from straightforward egg timers to colorful countdowns with landscape backgrounds. The best countdown timers let you switch up the color schemes, fonts, and alarm sounds to suit your workflow.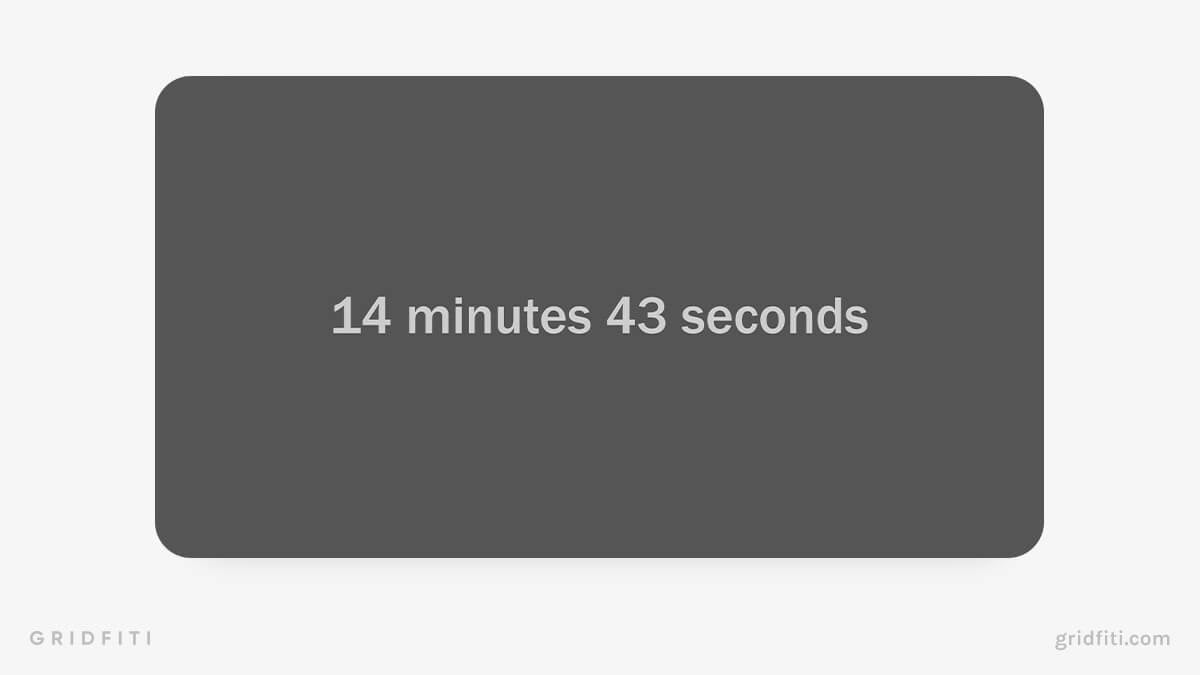 Stopwatch Timer
Stopwatch timers are one of the easiest ways to manage your schedule and are excellent for ADHD. Online stopwatches can also be super in-depth, letting you collab with colleagues, track and color-code your time stamps, and embed timers onto other sites.
Personalize your stopwatch with dozens of alarm chimes, themes, fonts, and timer styles. Or, just pick a no-frills stopwatch to track your next project — the choice is yours!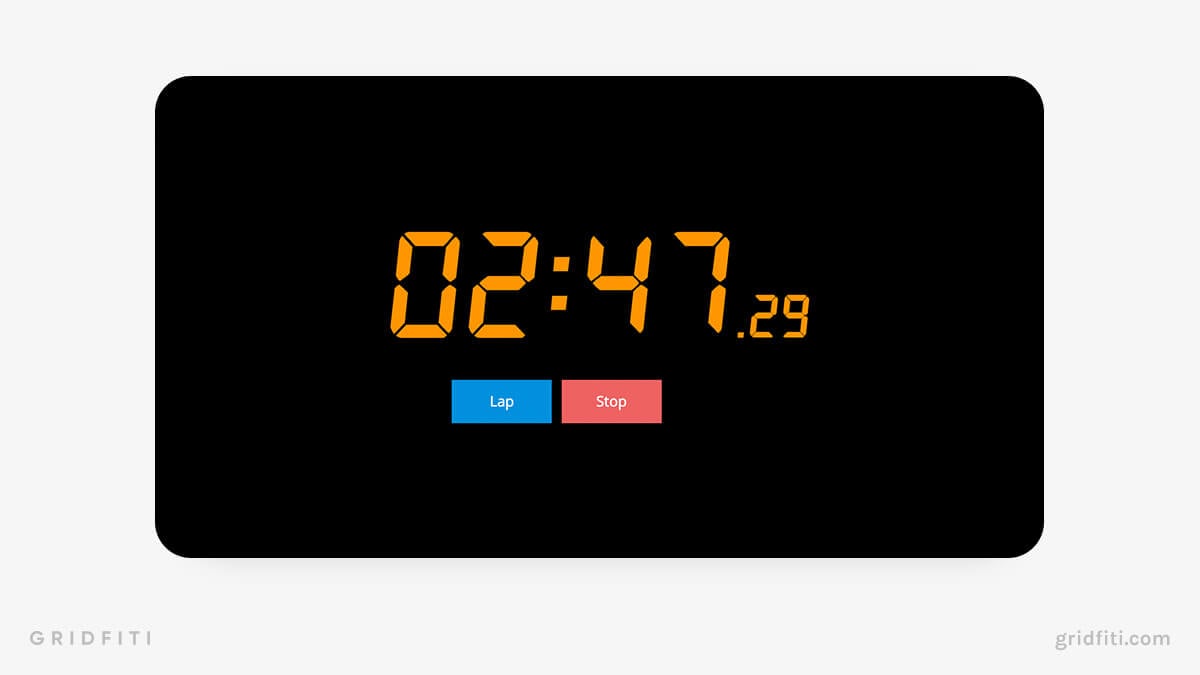 Visual & Sensory Timer
Pick a visual or sensory timer if a ticking clock is too much to bear. From undulating lava lamp blobs to old-school sand hourglasses, visual and sensory timers are an entertaining way to help you stay on task. These timers can be used in any setting, whether you're relaxing at home or teaching a class of kids.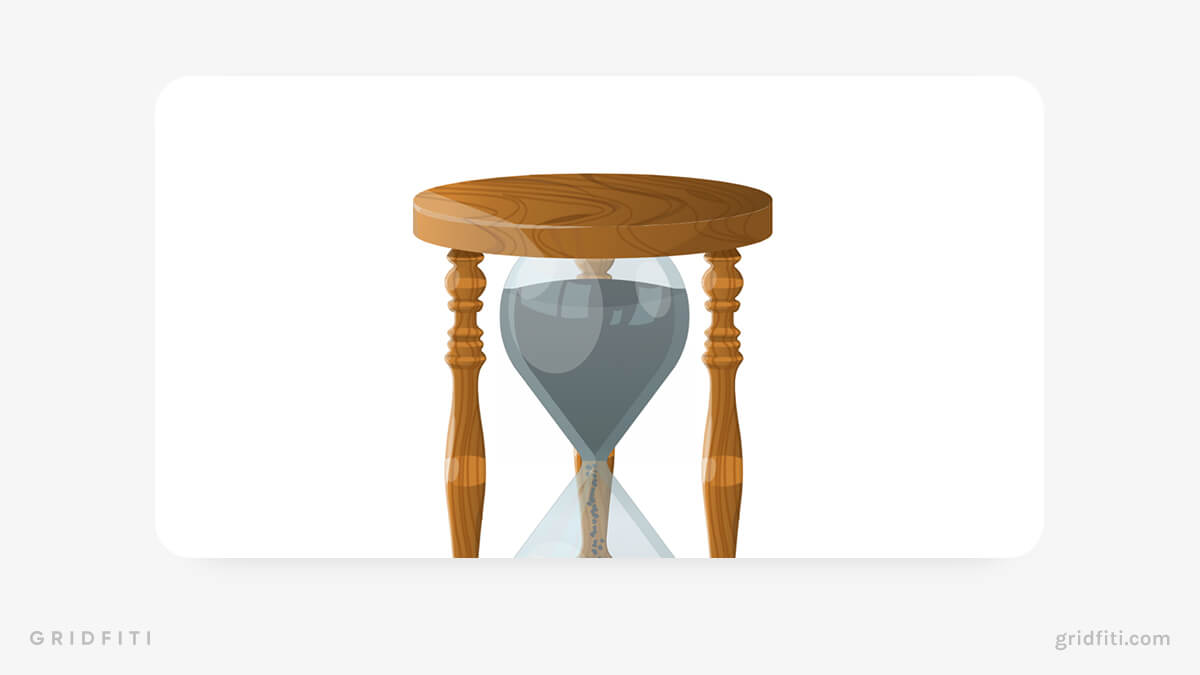 Zen Meditation Timer
Meditation is believed to help ADHD by improving mindfulness, focus, and impulse control. But what if you have trouble saying present? These zen meditation timers are silent, with small bells or Tibetan singing bowls to signal the start of your meditative session. Each timer comes in seven lengths, ranging from five minutes to an hour.
Go to the Zen Meditation Timer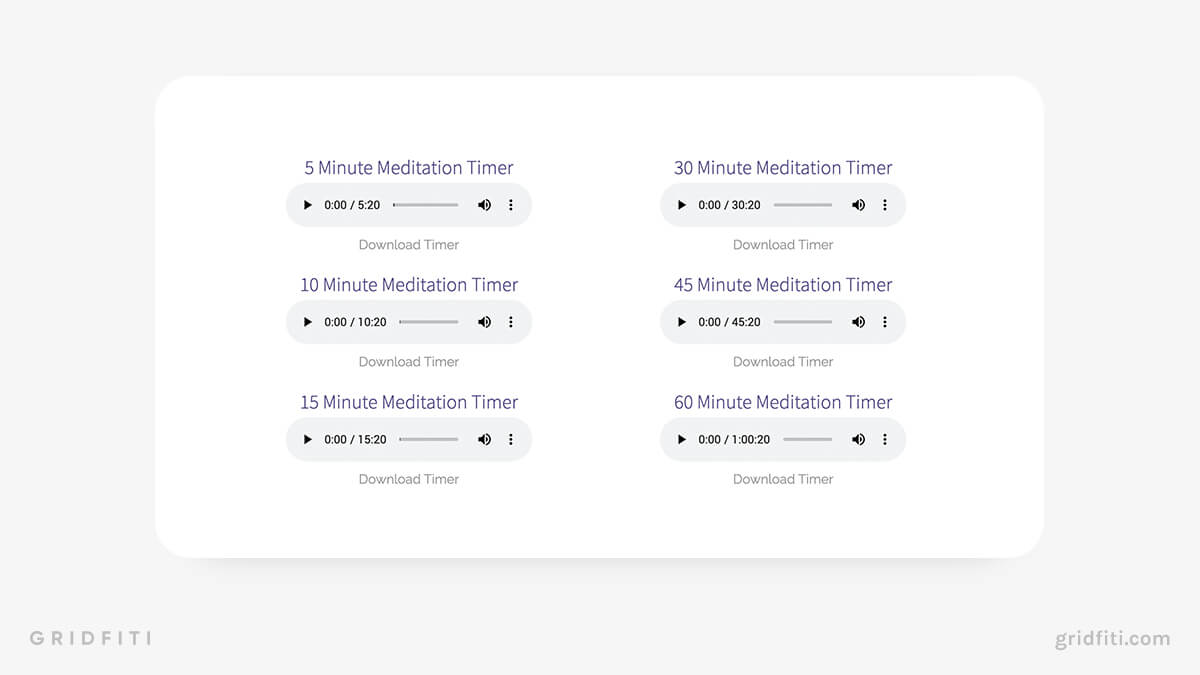 Phone Alarm
Use your phone alarm if you're in a rush or just want the simplest ADHD timer available. Select either your alarm, stopwatch, or timer with dozens of alarm chimes to choose from.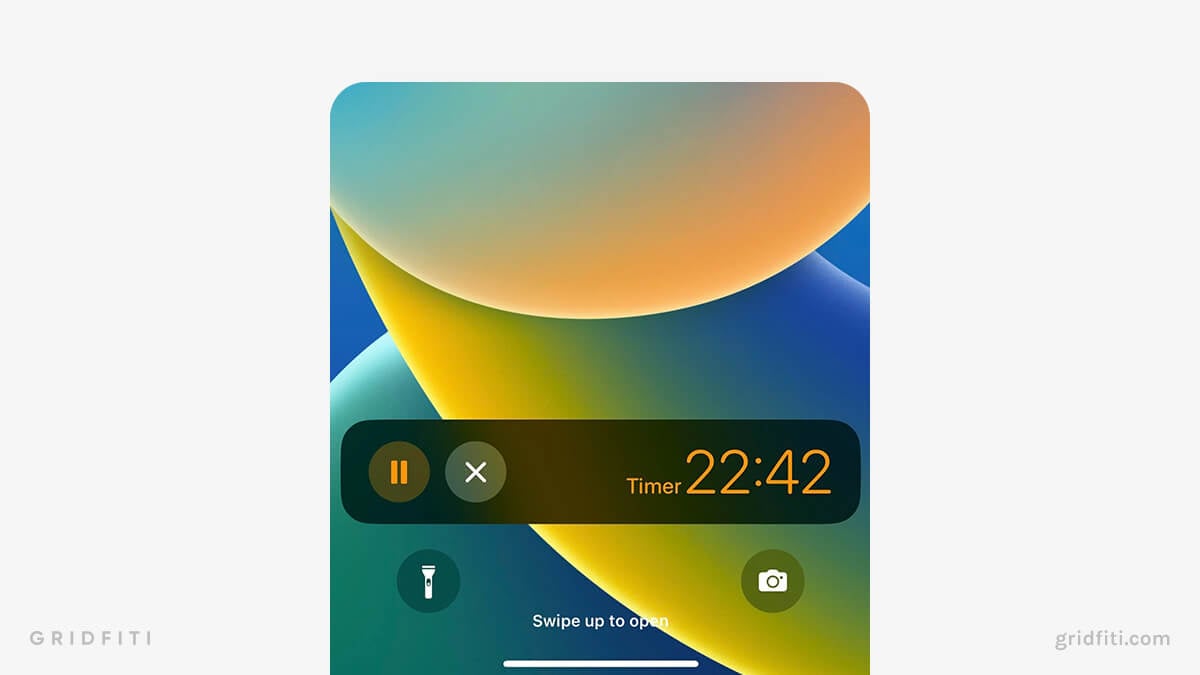 Physical Timers
Unsure about online timers? Physical timers which are clearly visible and set by hand are excellent at keeping you focused and motivated.
Physical Timers come in all shapes and sizes, with a range of satisfying buttons, settings, and sounds. Plus, if they're set off to the side, they're often less distracting than an on-screen timer. Sometimes if it ain't broke, don't fix it!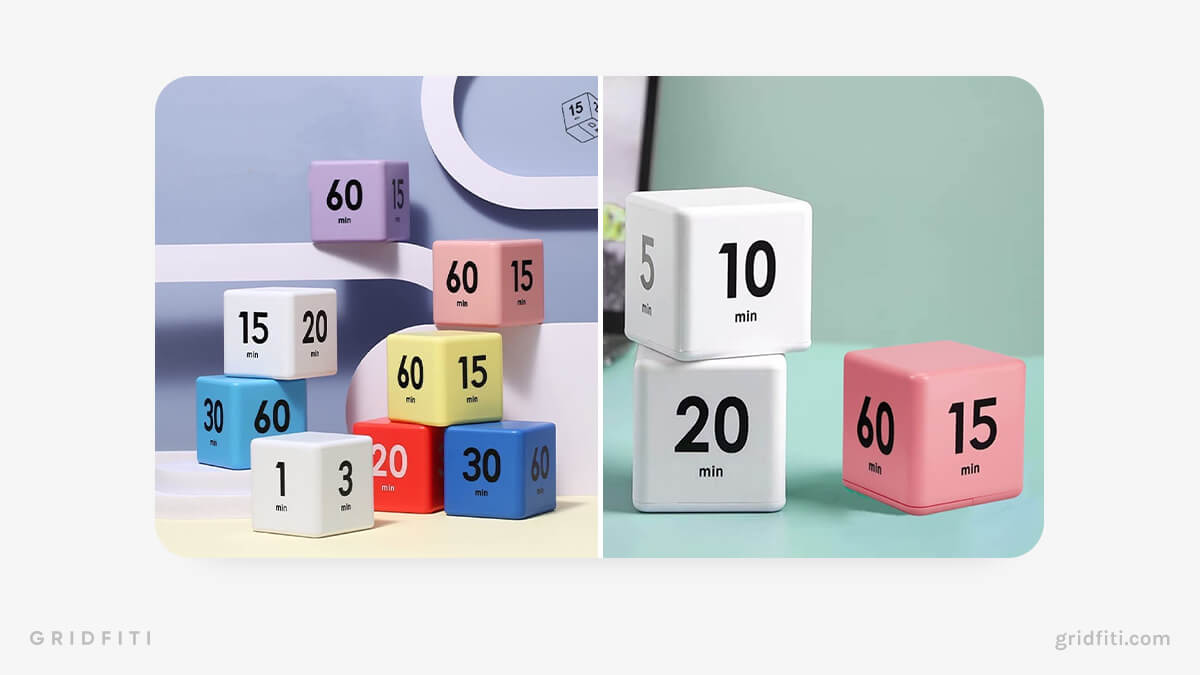 Which type of timer do you find helps your ADHD? Let us know in the comments!
Gridfiti is supported by its audience – when you buy something using the retail links in our posts, we may earn a small commission at no additional cost to you. Read more about our affiliate disclaimer.