If you're on social media, you've probably seen the 75 hard trend all over your For You or explore page. It's a two and a half month long challenge that is meant to change your life and build your mental toughness through a focused and concentrated routine.
If you're looking to build positive new habits, prioritize your physical and mental health, and ultimately challenge yourself to take control of your life – this is the challenge for you!
To help you get started and monitor your 6 daily habits for 75 days, here are some of our favorite digital and printable 75 Hard Challenge templates for you to pick from.
Want more template ideas and inspiration? Join our mailing list!
What is the 75 Hard Challenge?
The 75 Hard Challenge was started by Andy Frisella in 2019. It consists of 6 daily activities that must be completed every day for 75 days – and if one of the 6 daily tasks aren't completed, you must start back at day 1 until 75 consecutive days are completed.
The 6 daily rules include:
Reading 10 pages of non-fiction (motivational or self-development)
No consumption of alcohol
Drinking at least 1 gallon (or 4 litres) of water
Taking a photo to track progress
Committing to a healthy diet of your choice
2x 45-minute workouts, with at least one of them being outdoors
75 Hard Challenge Printable PDF Templates
With these templates, print out the challenge task list and keep it somewhere conspicuous so you don't miss an activity for your 75 days. Pick from any of the several themes and aesthetics to keep the challenge fun and engaging.
Cute 75 Hard Challenge Daily Checklist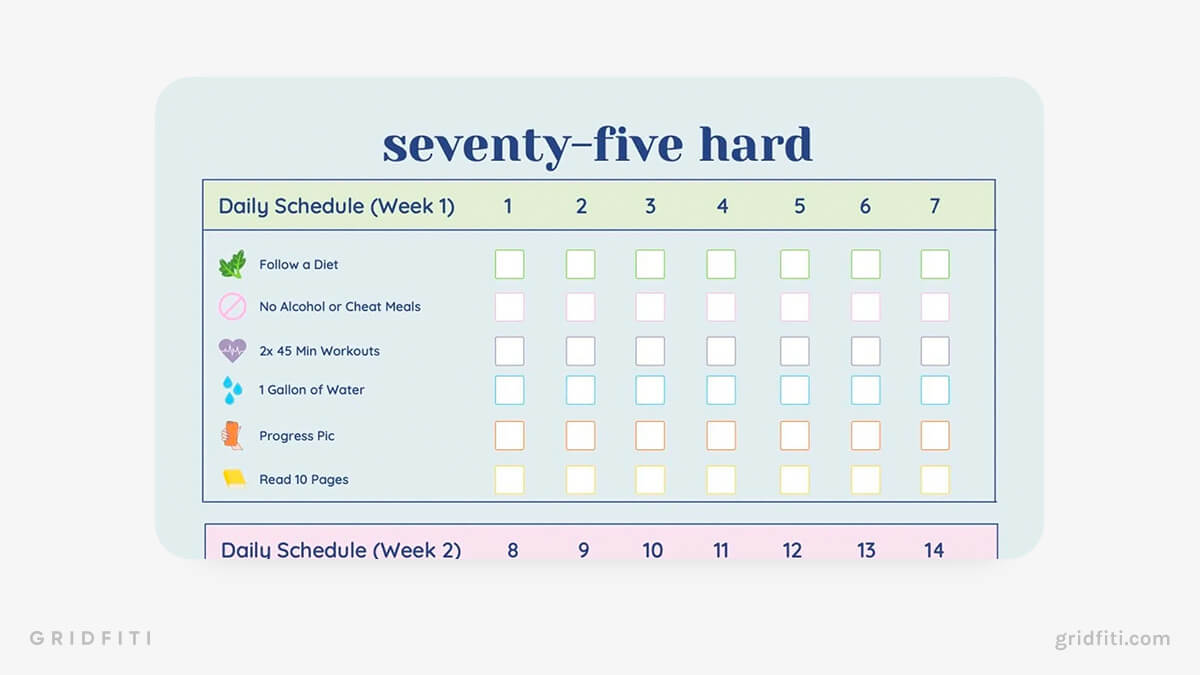 Aesthetic 75 Day Hard Challenge Tracker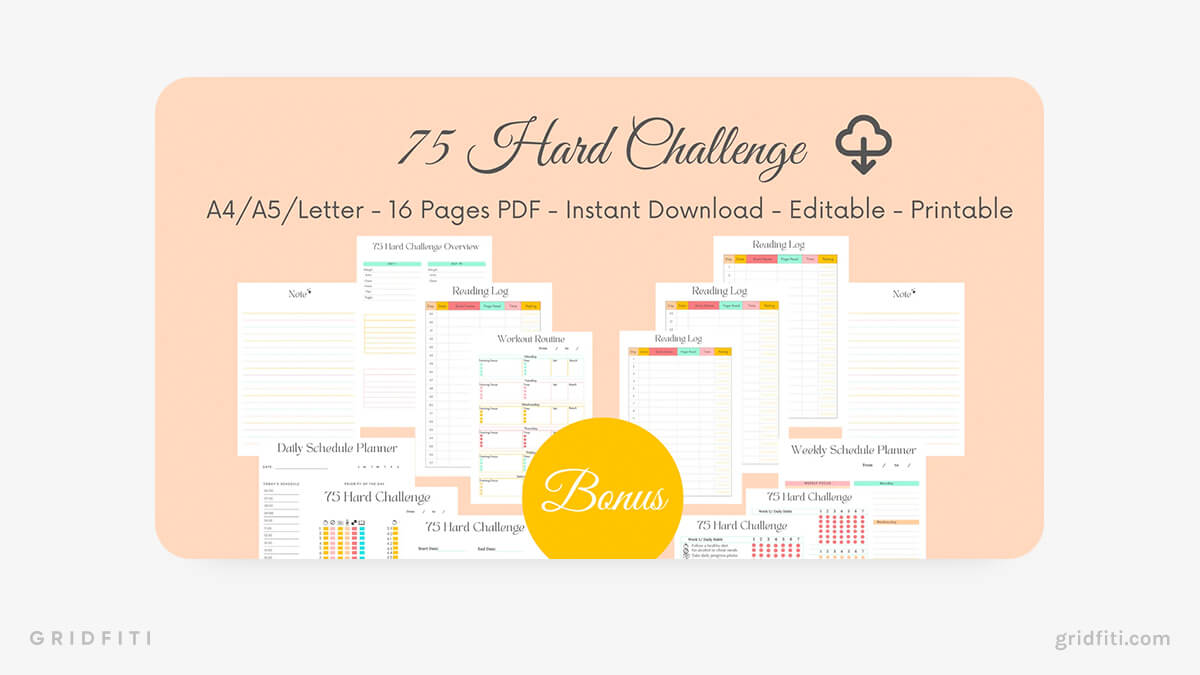 Colorful 75 Day Tough Challenge Tracker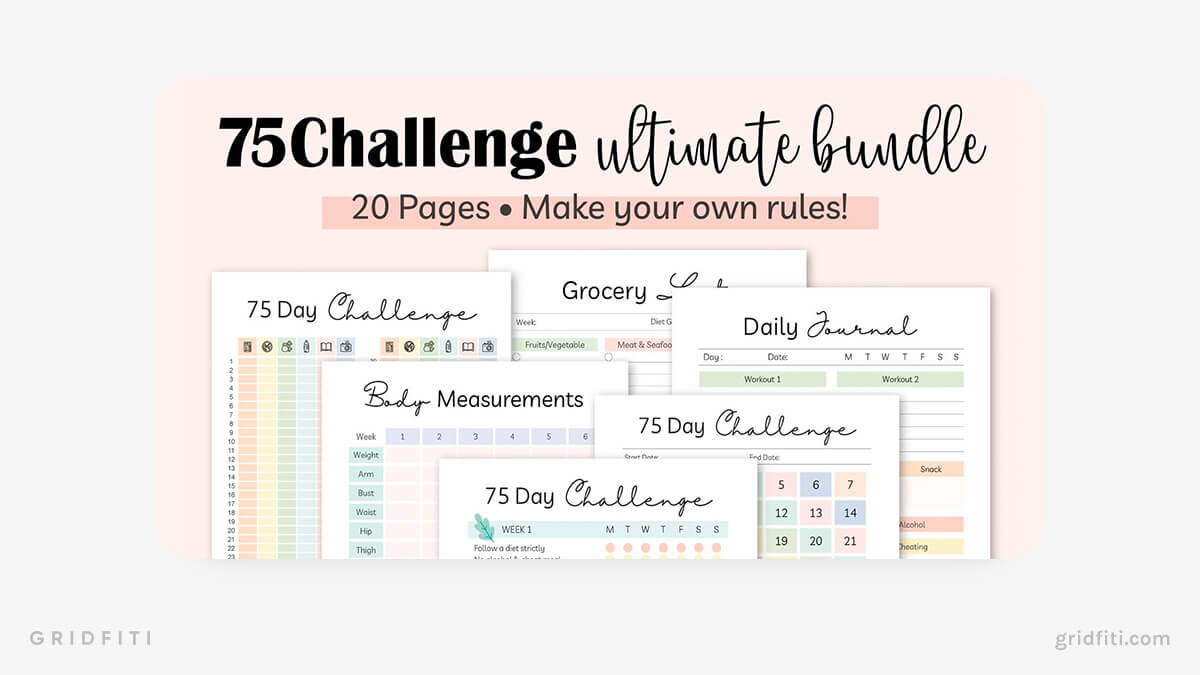 75 Day Challenge Journal Template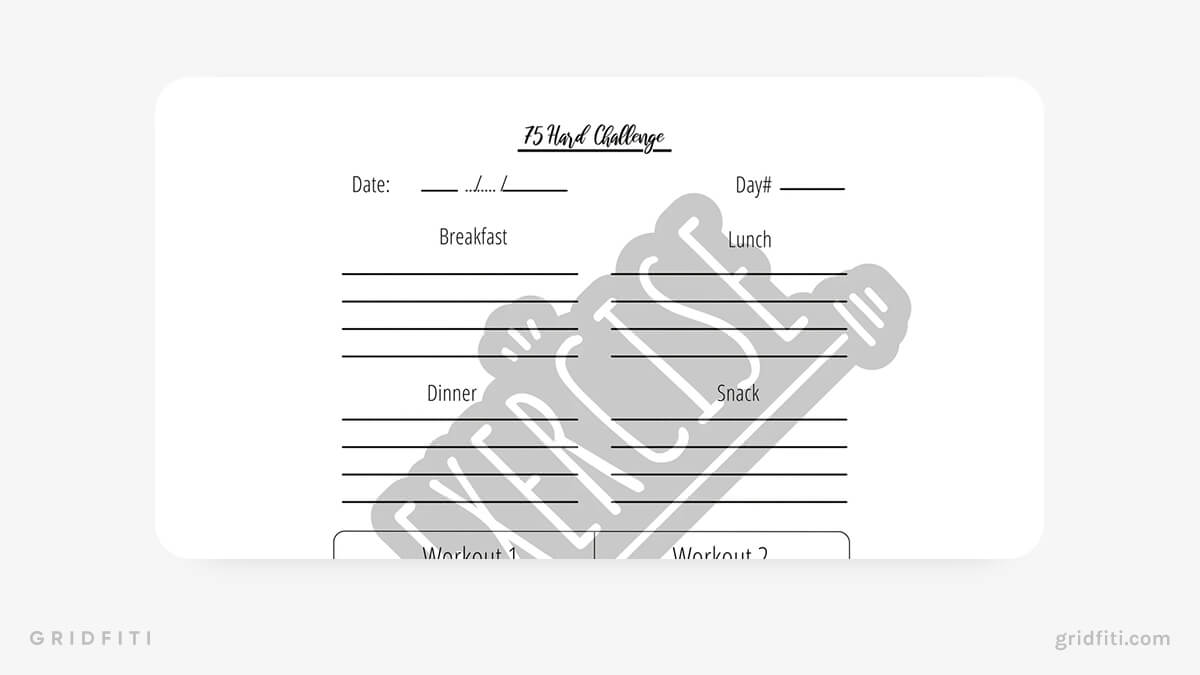 75 Hard Challenge Digital Templates
If you prefer a paperless approach, here are the best digital 75 Hard Challenge templates to track your progress on-the-go — using apps such as Notion, GoodNotes, or Google Sheets!
For more, check out our round-up on the best 75 Hard & 75 Soft Notion templates.
Colorful Google Sheets 75 Hard, Medium, and Soft Challenge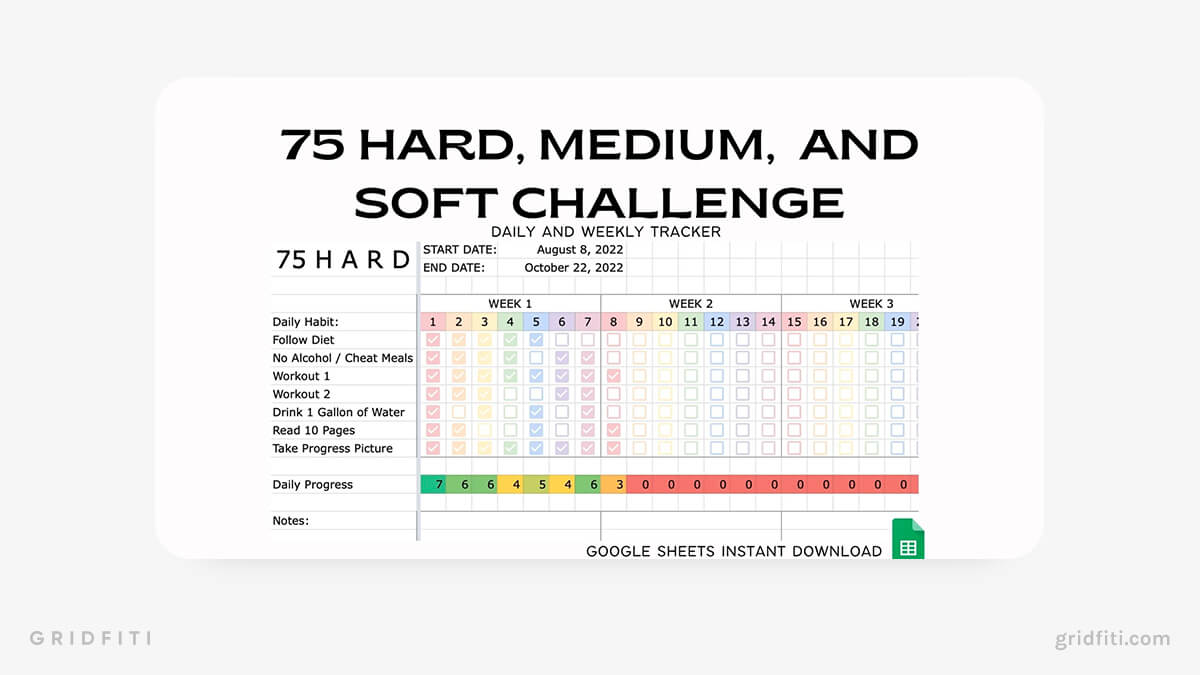 75 Hard Digital Spreadsheet Tracker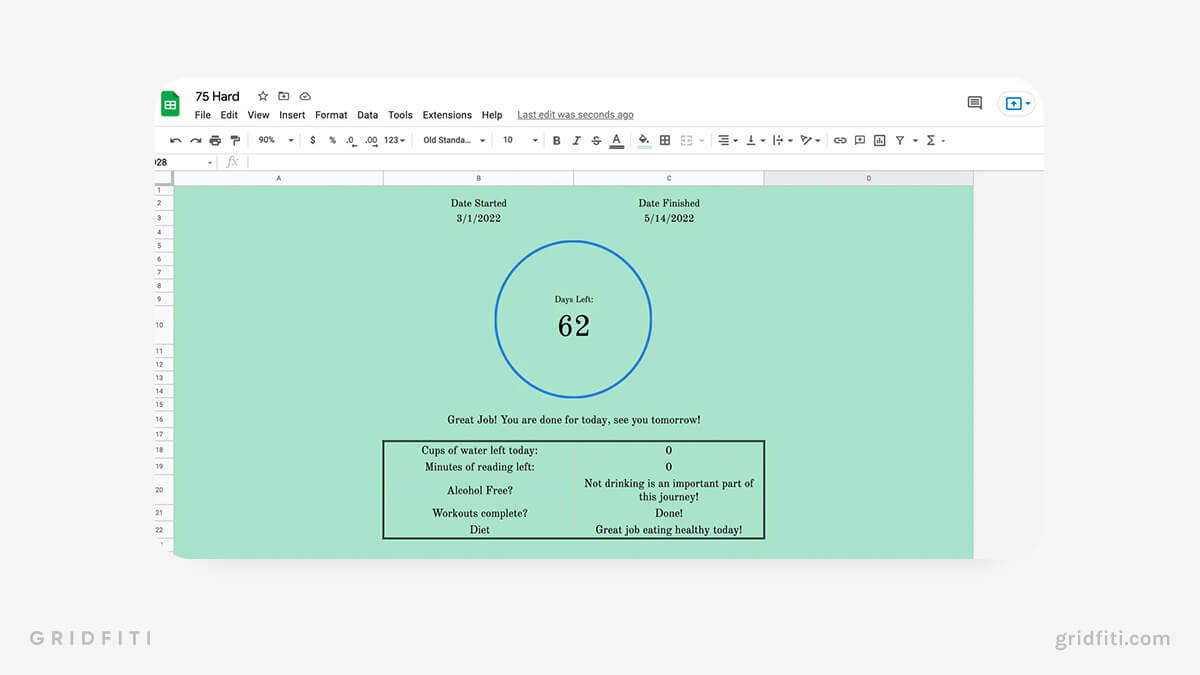 The Complete 75 Hard Notion Template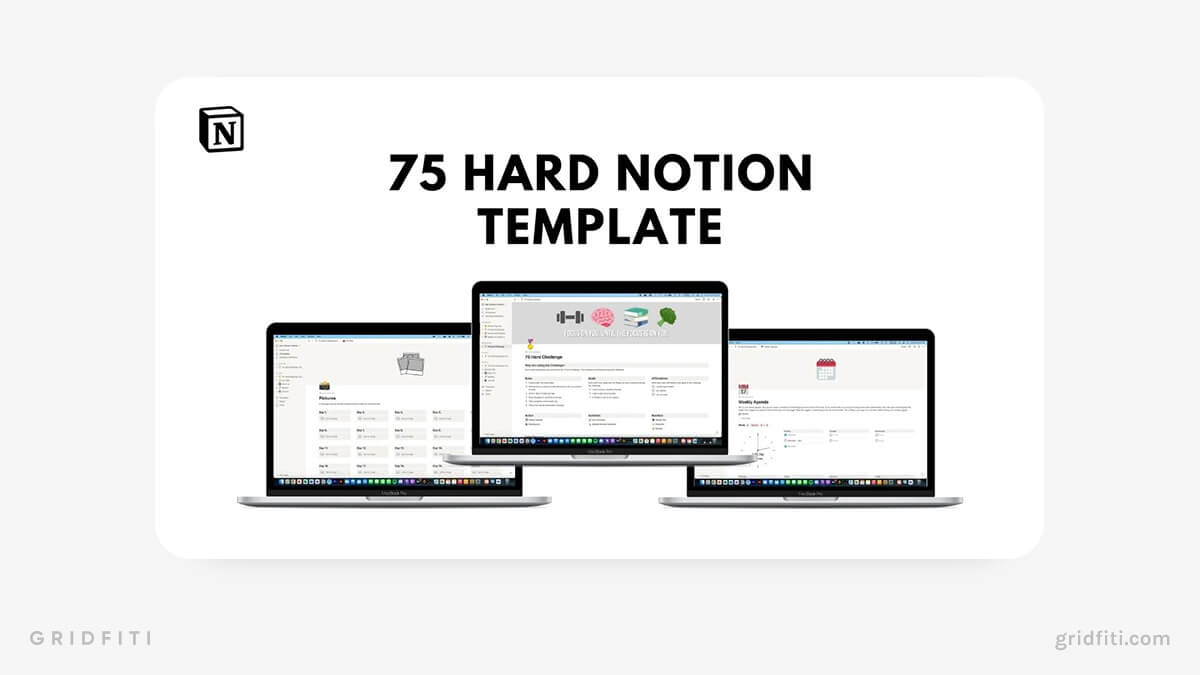 75 Hard Habit Tracker Notion Template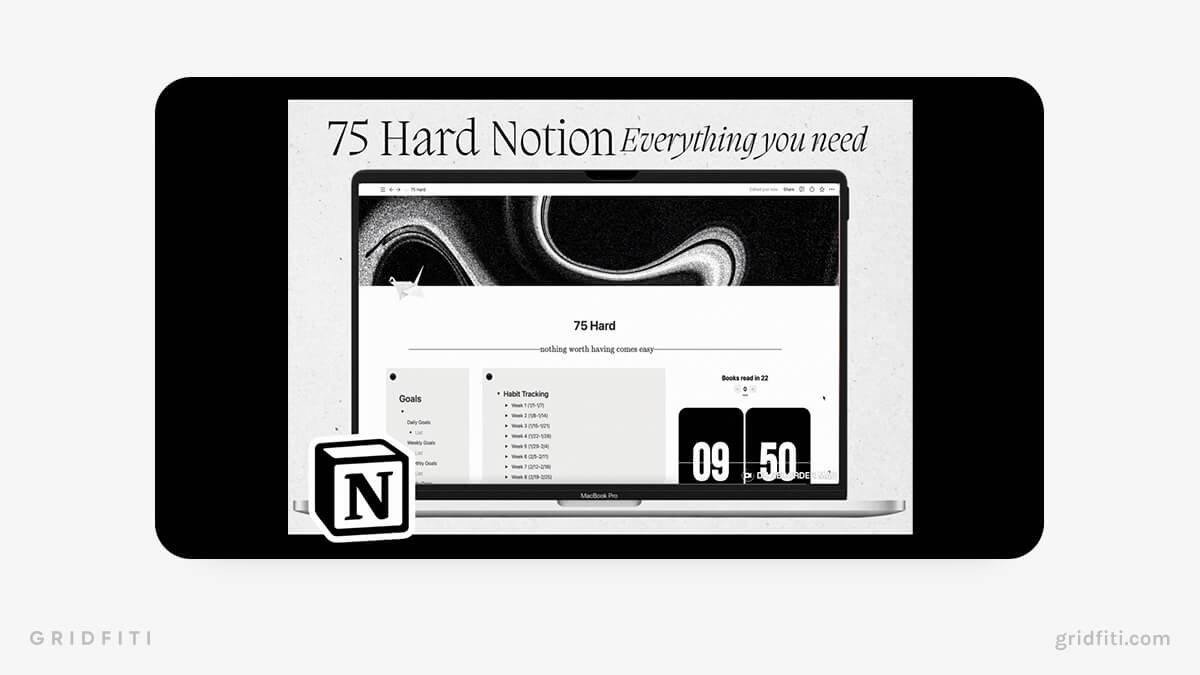 The Official '75 Hard' Mobile App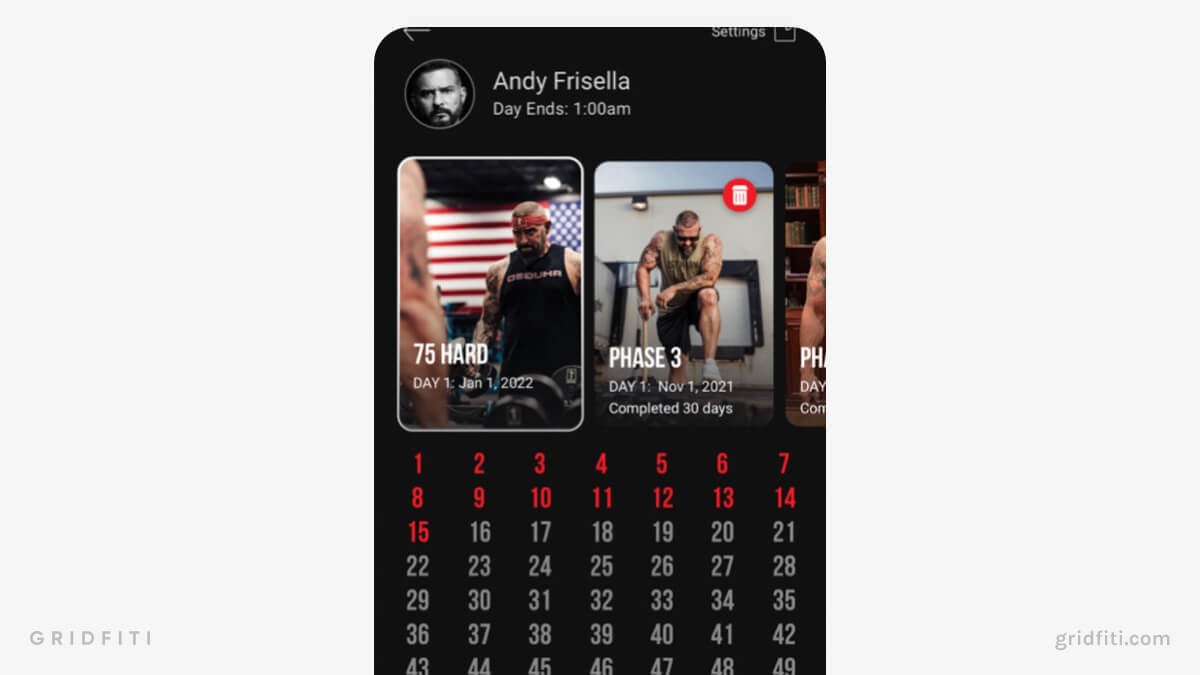 Free 75 Hard Challenge Templates
Looking to start the 75 Hard experience but aren't ready to pay for a template? Luckily, there are creators out there who have created free and barebones checklists for you to choose from.
Simple 75 Hard Tracker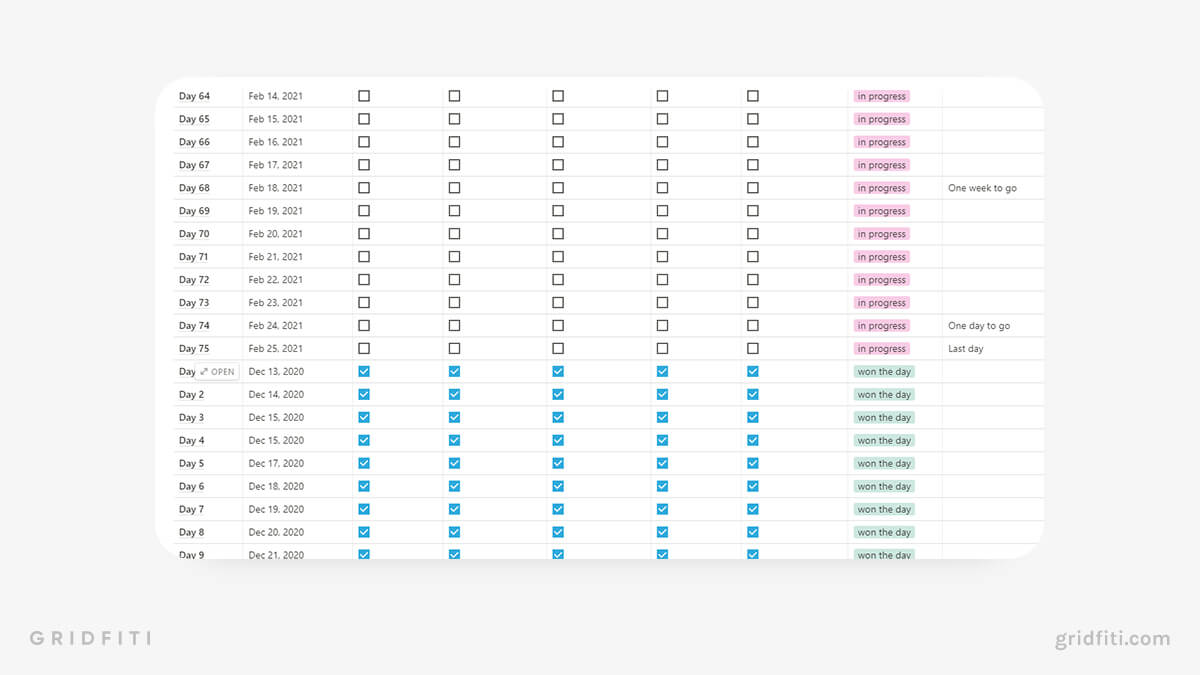 Black & White 75 Hard One-Page Template
Vertical Template | Horizontal Template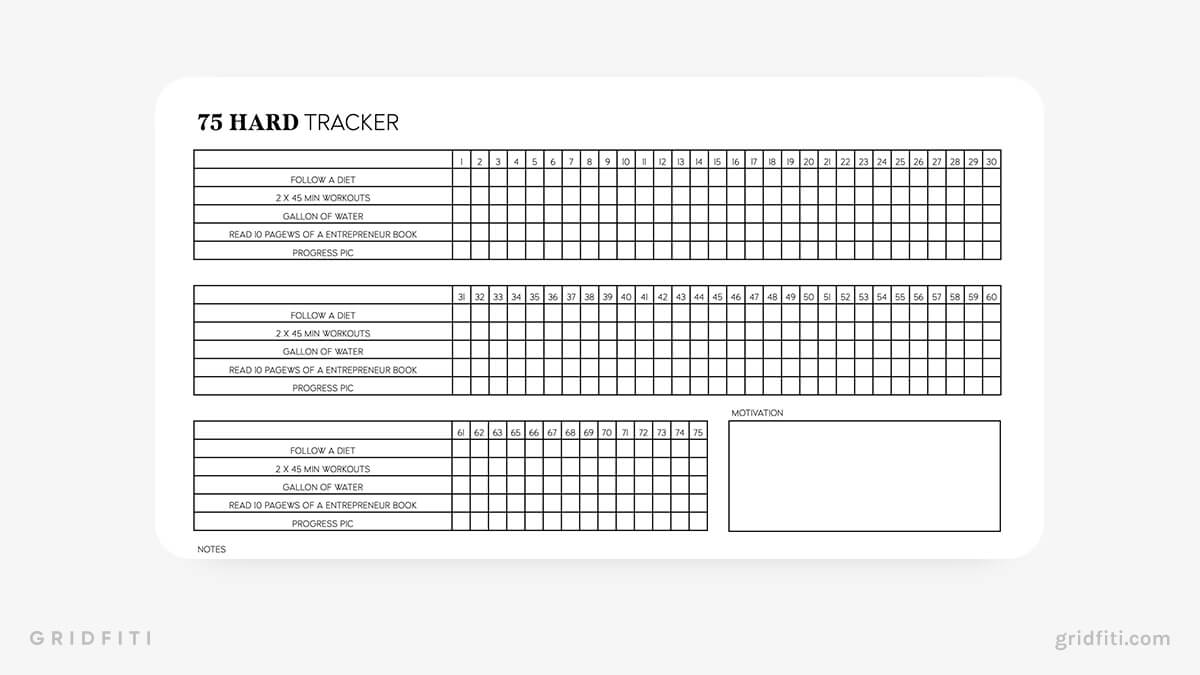 Basic 75 Hard PDF Template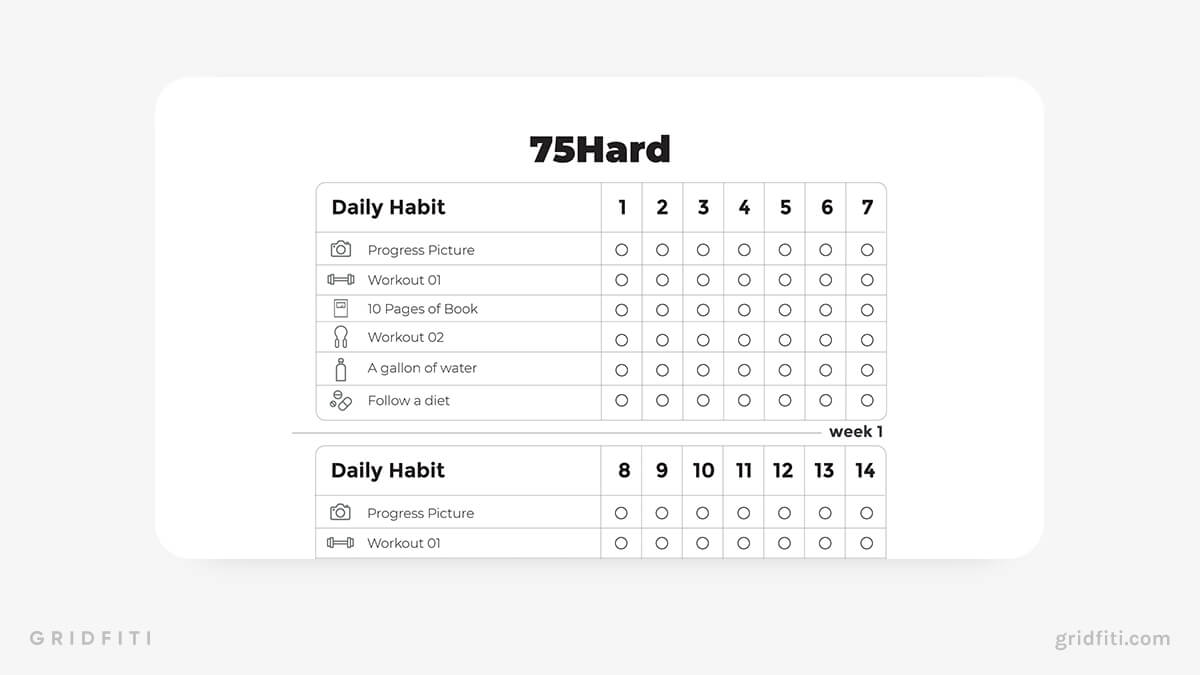 Are you using a digital or printable template to complete the challenge? Are there any other 75 Hard templates that we've missed and should add to the list? Let us know in the comments down below!
Gridfiti is supported by its audience – when you buy something using the retail links in our posts, we may earn a small commission at no additional cost to you. Read more about our affiliate disclaimer.