When decking out your iPhone or iPad's home screen, there's no shortage of custom icon themes out there – but even with a slew of colorful options, there's something to be said about keeping things minimal with black and white app icons.
There are dozens of monochrome app icon packs out there, and to help you get started, we've boiled it down and rounded up our favorite black and white icon packs. Check them out!
Want more icon packs and iOS ideas? Join our mailing list, and check out our several other blog posts about iOS – including iPhone home screen ideas!
Minimalist Black & White App Icon Bundle
For any monochrome or minimalist lover, this black and white app icon pack by yours truly has it all. With four different monochrome color themes – including black, white, light gray, and dark gray (and 200+ apps per color theme), you're guaranteed to put together the perfect minimal and premium theme for your home screen.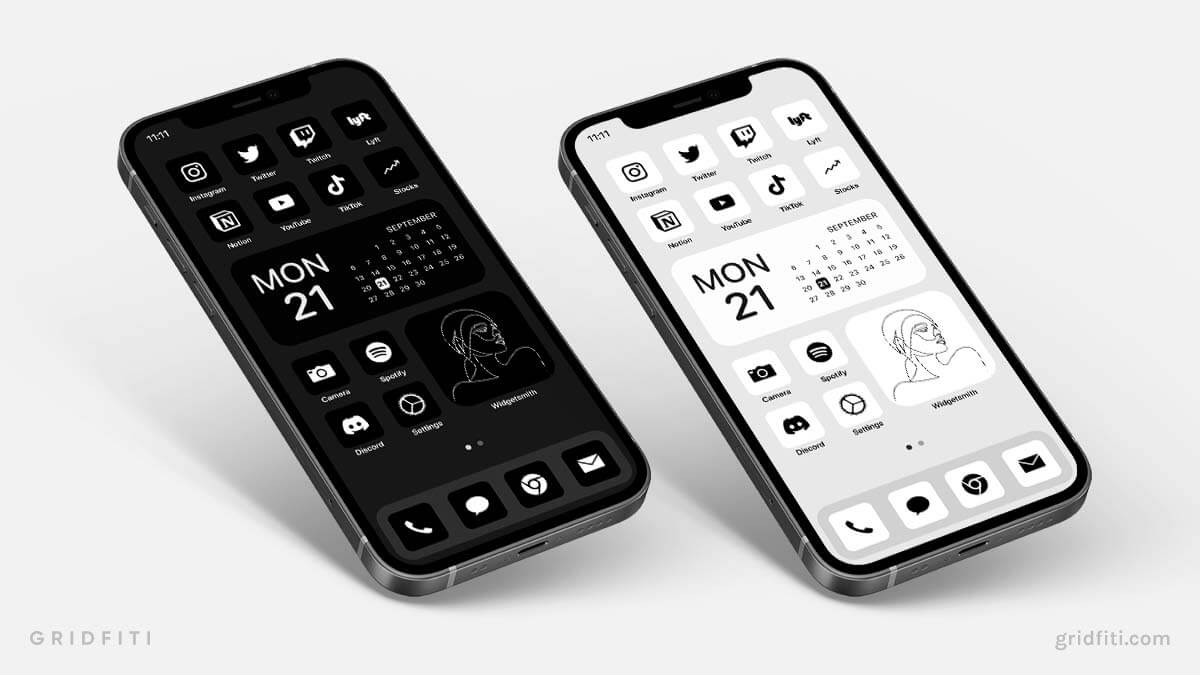 Line Monochrome App Icon Pack
A go-to minimalist icon pack for techies, the beloved minimalist icon pack by Traf will surely make your home screen look and feel sleek. With shades in black, slate, cobalt, and white – you'll also get wallpapers to complete the package!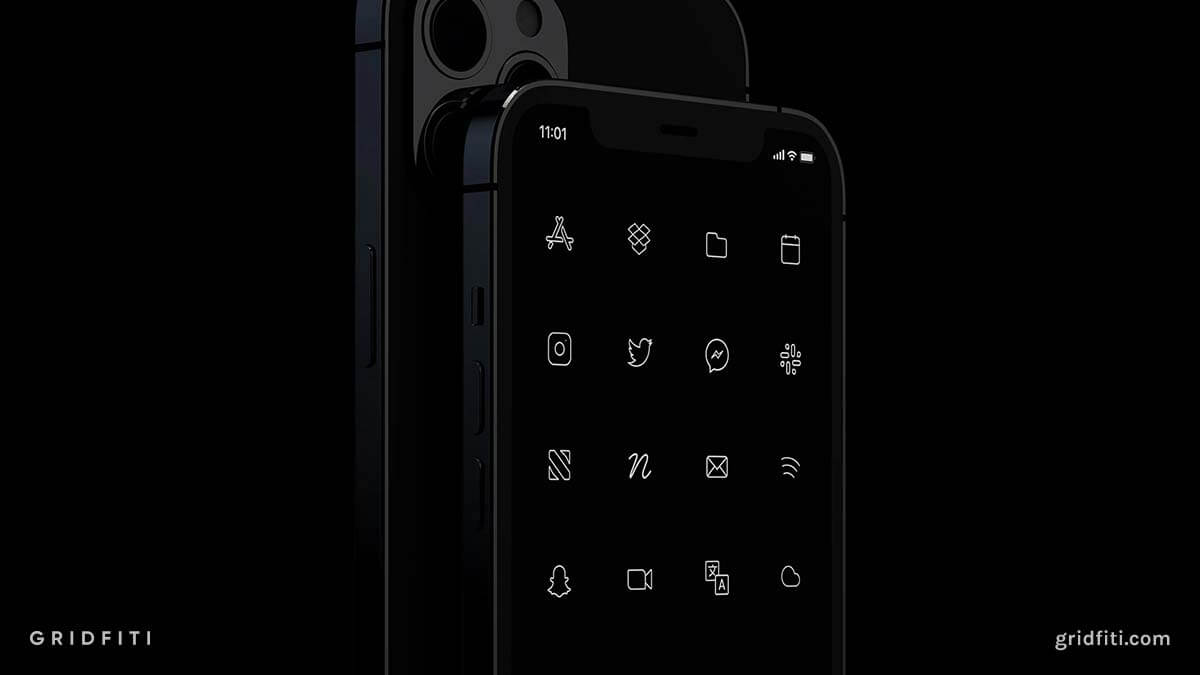 Thin & Detailed Aesthetic Black & White App Icons for iOS
Looking for a detailed set of black and white app icons? Amanda's got you covered. Pair these icons with the perfect widget, and you've got yourself an aesthetically pleasing black and white home screen!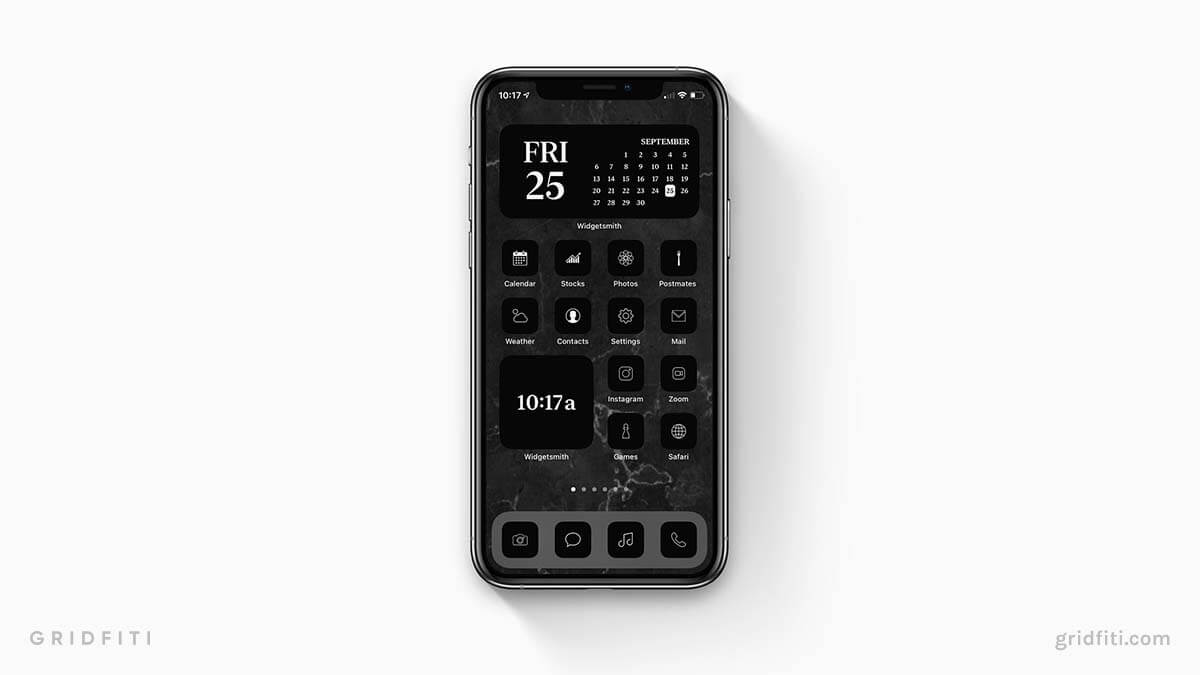 Midnight Black App Icon Pack
Inspired by the iPhone 13's Midnight colorway, the Midnight icon pack is incredibly versatile, featuring charcoal shades that will pair well with any phone!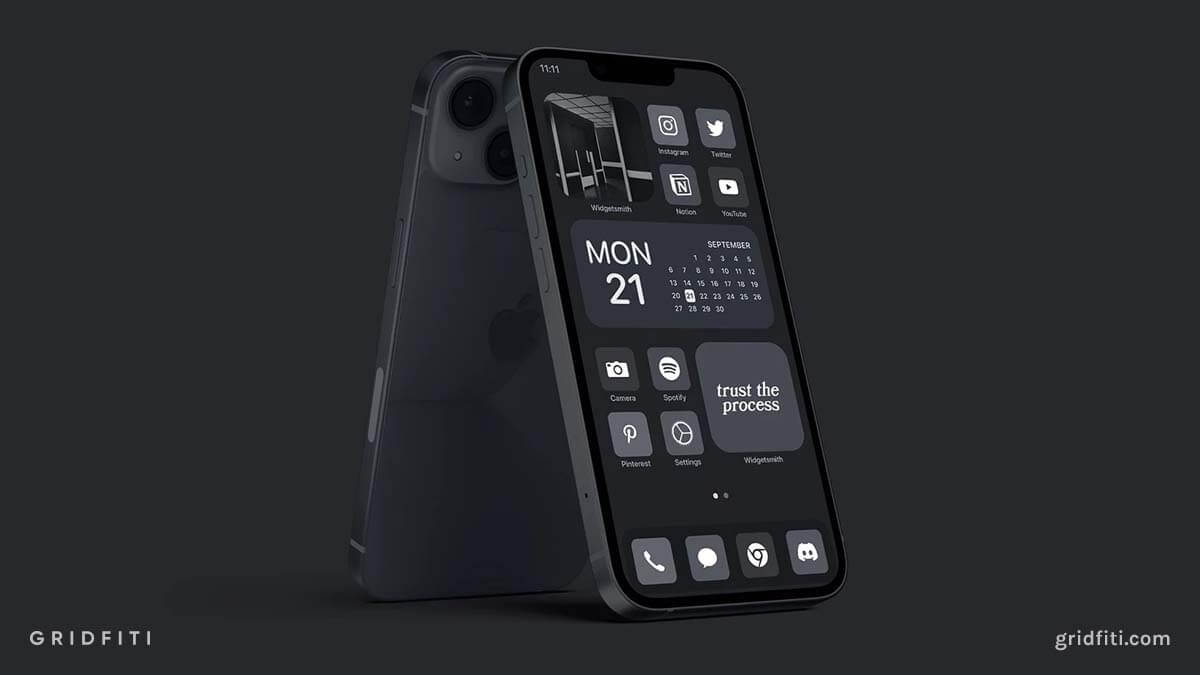 Light & Dark Themed App Icon Pack
With hundreds of app icons to choose from in both a light and dark theme, Ruffsnap's pack will have your minimalist bases covered.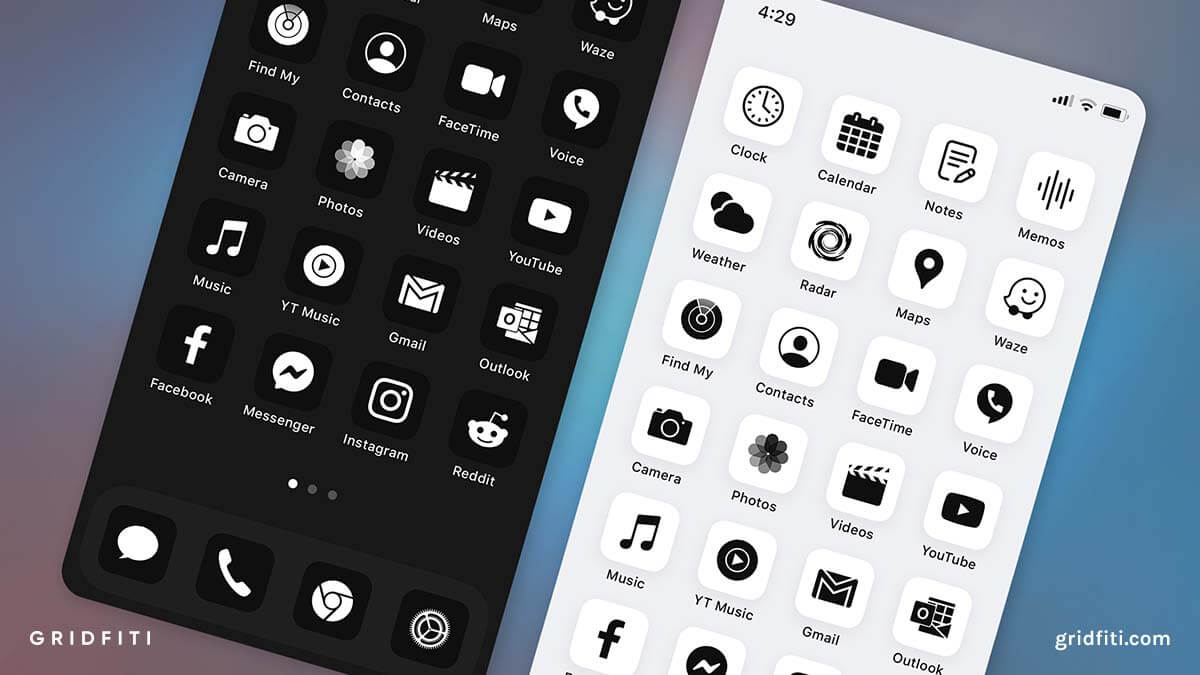 Retro Mac OS Inspired App Icons
Show your love for Apple's history with this retro app icon pack that pays homage to the Macintosh 128K from the 80s!
Icon Pack Available Here | Alternative Retro Icon Pack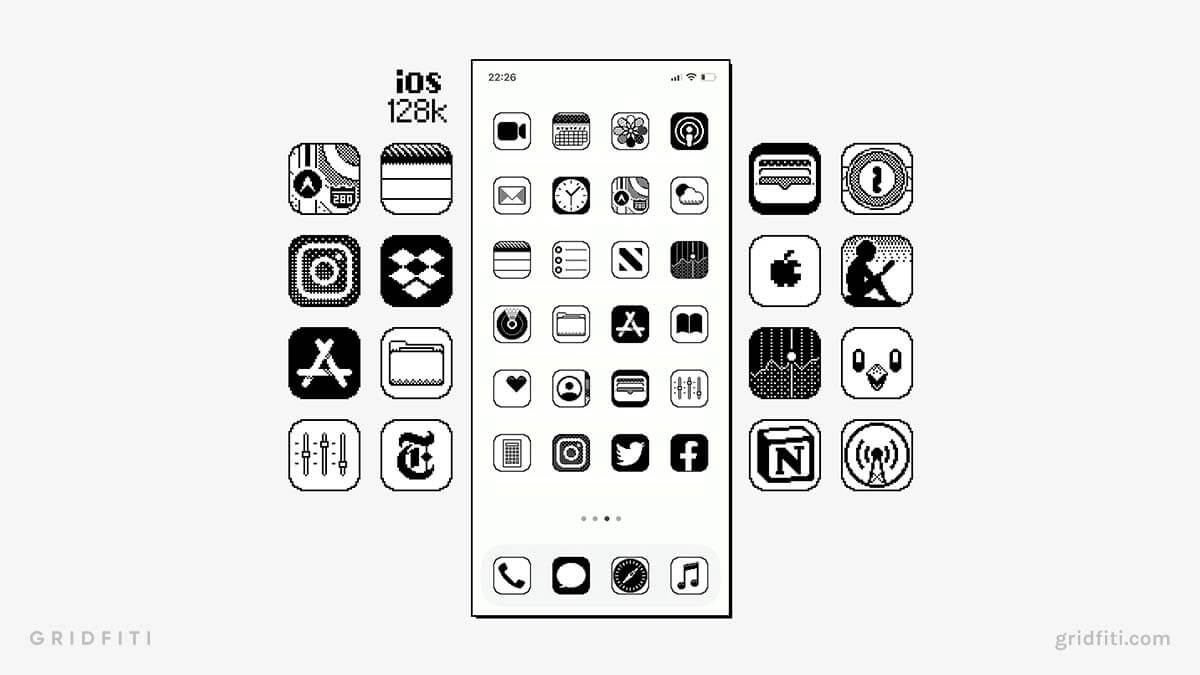 Dark & Light Neumorphic App Icon Pack
A pleasing icon set that mimics physical buttons, this neumorphic pack is a great way to make your home screen pop out – literally!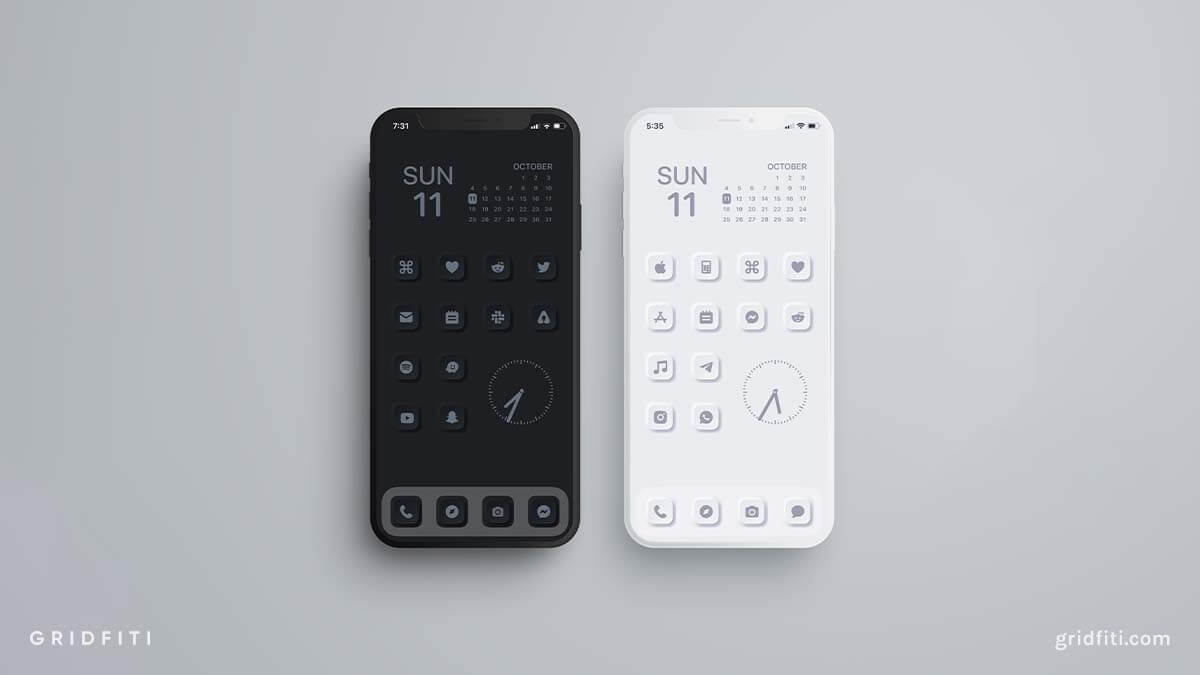 Tone-on-Tone Matte White & Black App Icon Pack
Be the ultimate minimalist and keep your black or white aesthetic consistent with tone-on-tone app icons!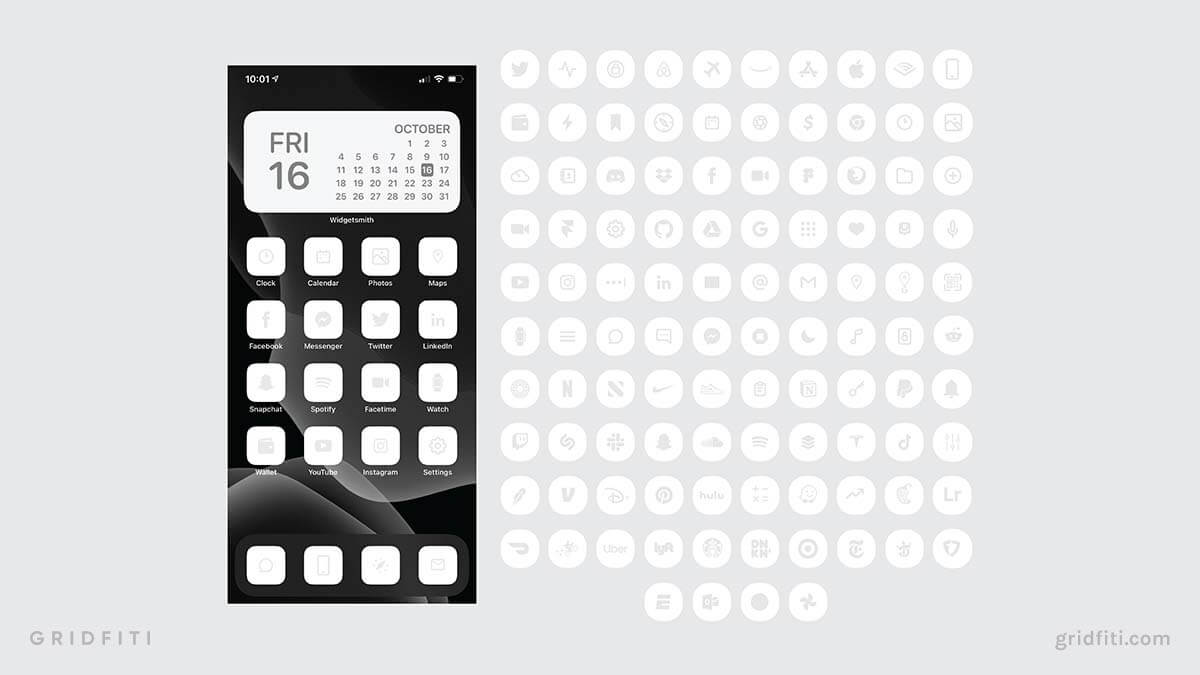 Premium Minimalist Black & White App Icon Pack
Featuring three monochrome colorways and use of negative space, this icon pack gives a sense of luxury with its design.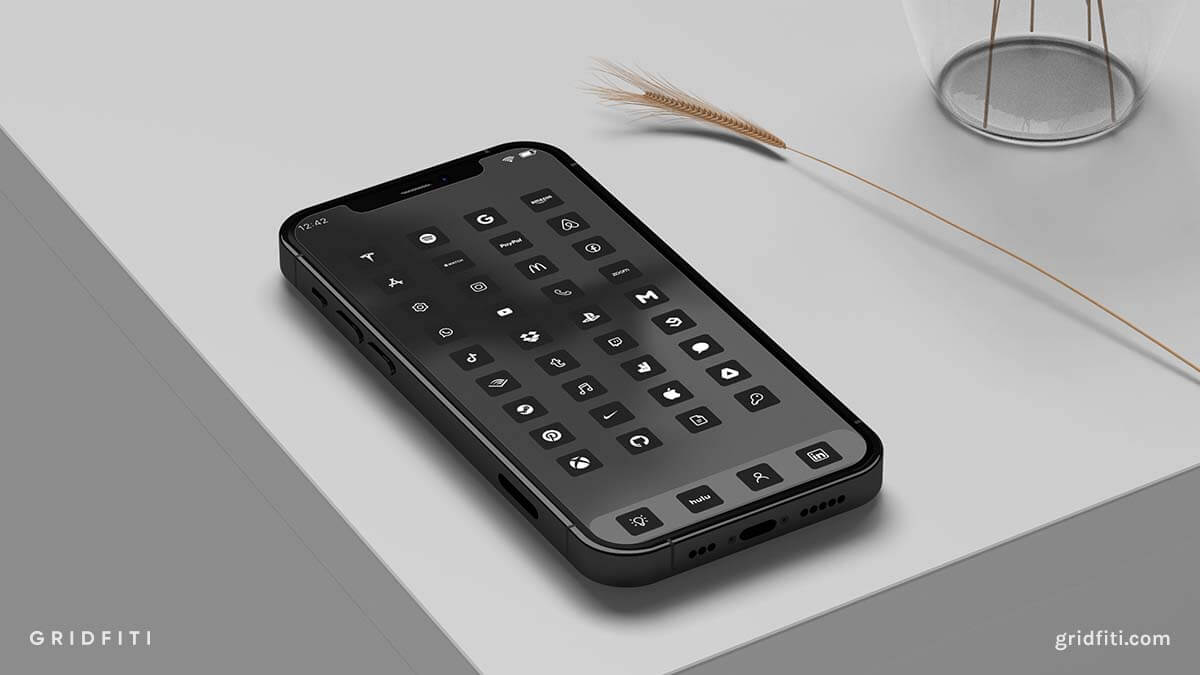 Custom Universal Black & White Figma Icons for Apps
If you have Figma design experience and you're looking for app icons to personalize and customize to your liking, these are the packs for you! Change the path, stroke weight, or corner radius of any icon in just a few clicks.
Icon Pack Available Here | Alternative Custom Icon Pack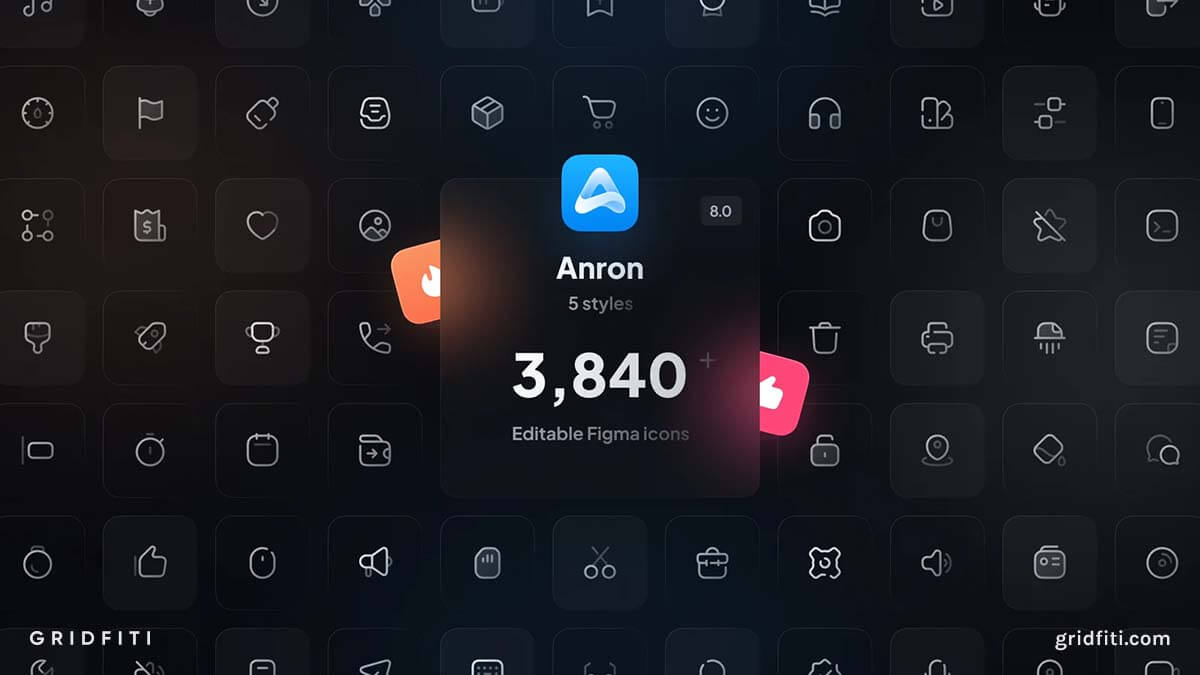 3D Black & White App Icon Pack
These dark and light 3D app icon packs are sure to complete any minimalist's home screen – while adding some depth and texture. Despite being for monochrome lovers, we love how these packs work in pops of color.
Dark Icon Pack Available Here | Light Icon Pack Available Here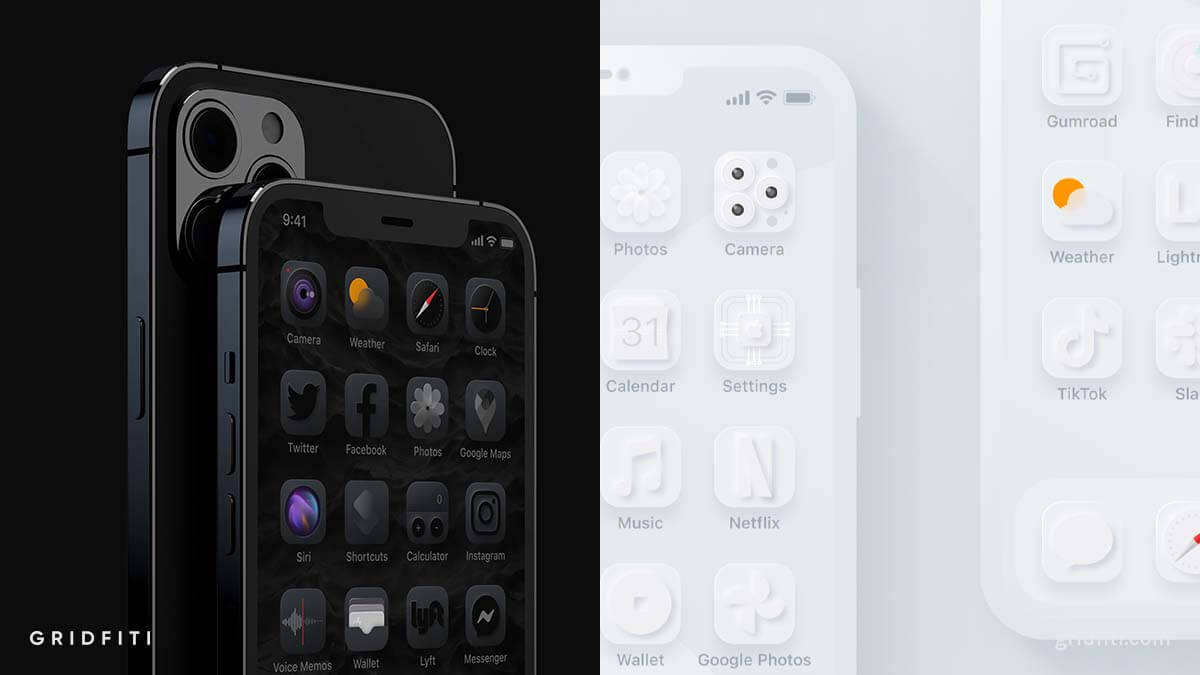 Which black and white app icon pack on the list is your favorite? Are there any packs that we're missing? Let us know in the comments below!
Gridfiti is supported by its audience – when you buy something using the retail links in our posts, we may earn a small commission at no additional cost to you. Read more about our affiliate disclaimer.