There are a few things that you can't leave your house without — and one of them is your iPhone. With a device so personal and on us every day, it only makes sense to customize it to completely suit our style – catering the setup and layout to fit both our aesthetic and functional preferences.
There are so many ways to personalize your iPhone, but to make things easier, we've created a full guide to help you make your iPhone aesthetic and truly yours!
For more Apple customization tutorials, check out our other posts!
Want more icon packs and iOS ideas? Join our mailing list, and check out our several other blog posts about iOS – including lock screen ideas, as well as iPad and iPhone home screen ideas!
Aesthetic iPhone Wallpapers
Add color and creativity to your iPhone home screen with the tap of a new wallpaper! There are so many aesthetic wallpaper options – here are some to get started with!
Collage Wallpapers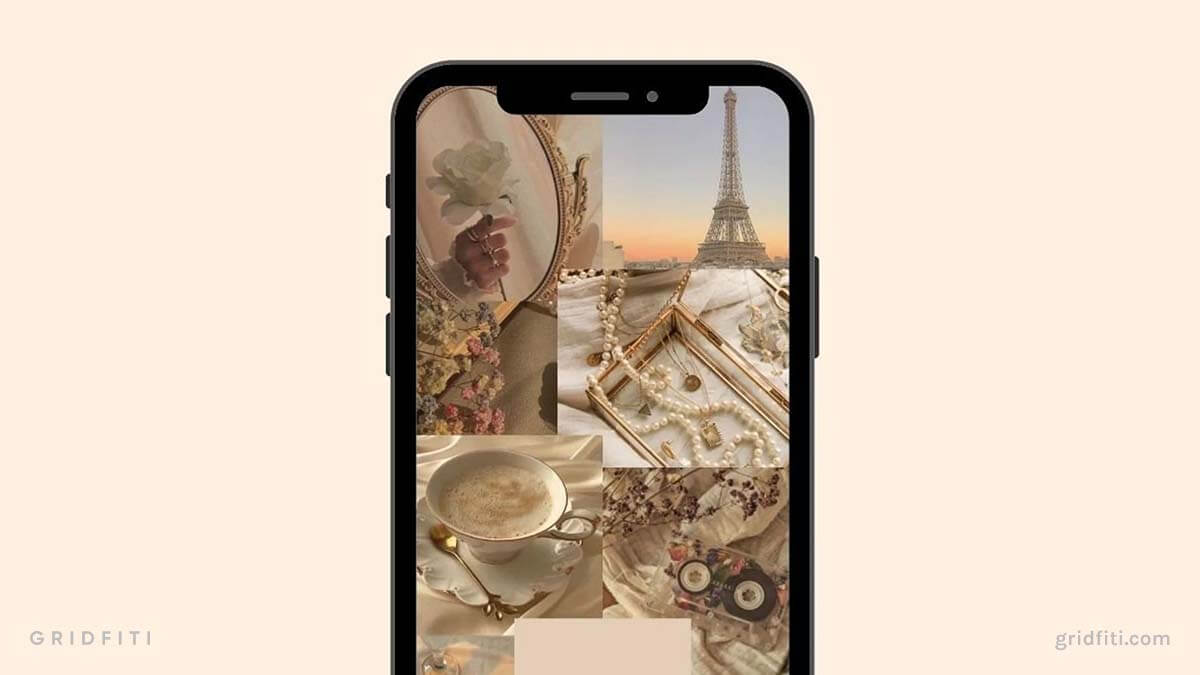 Aura Wallpapers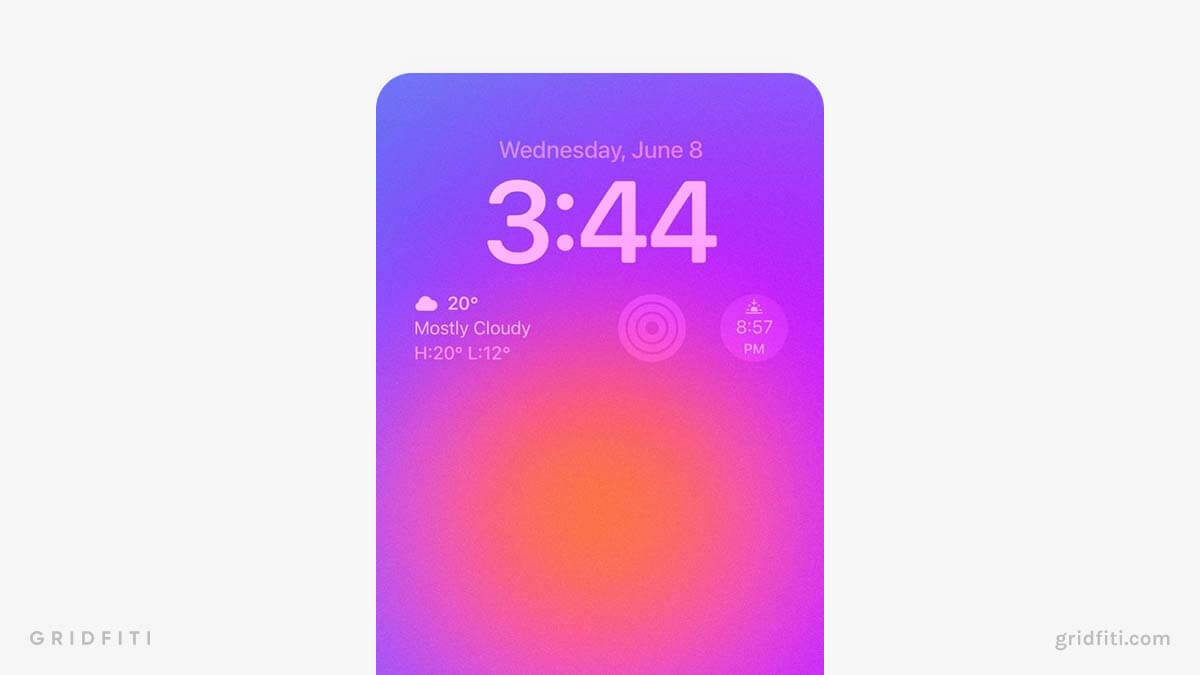 Quote Wallpapers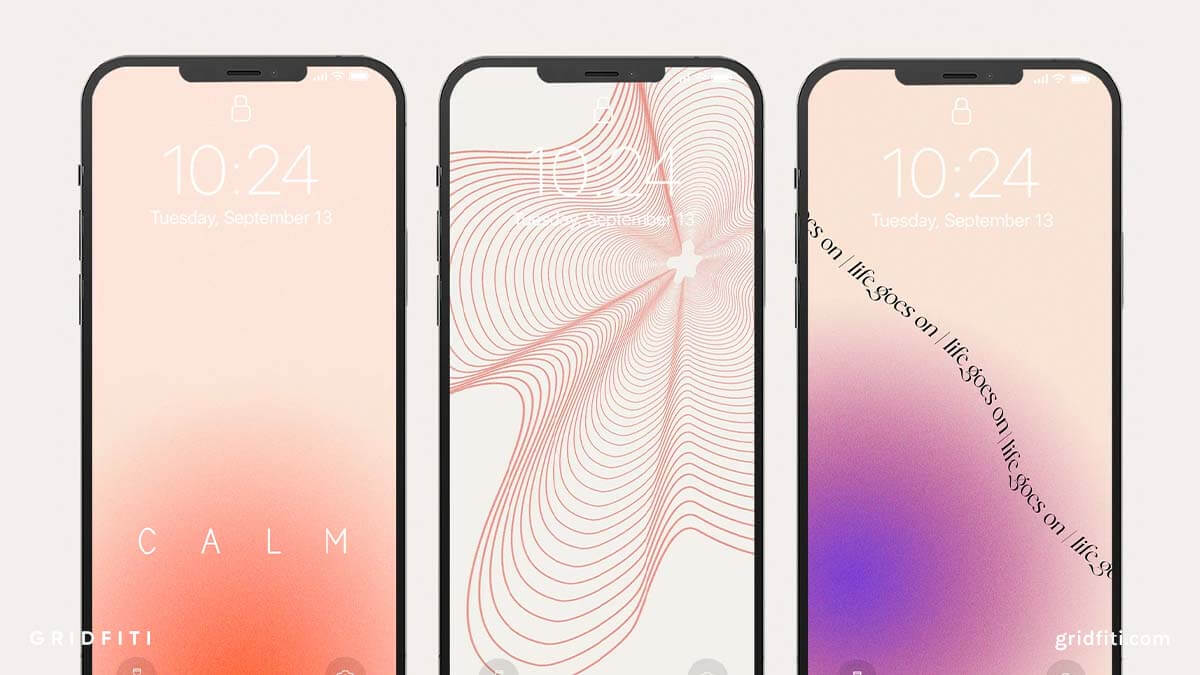 Aesthetic iPhone Lock Screen
The iOS 16 update has opened up a world of opportunity when it comes to iPhone customization – with new lock screen features that allow you to change the font, colors, create Depth Effect wallpapers, and add widgets! Beyond these nifty features, here are a few ways to get your lock screen looking as aesthetic as can be.
Lock Screen Wallpapers
Step one: picking a great lock screen-oriented wallpaper that matches your aesthetic! Some wallpapers are designed just for the lock screen (instead of with your home screen as well), such as Depth Effect wallpapers and calendar wallpapers. Here are some of our picks!
Depth Effect Lock Screen Wallpapers
Depth Effect wallpapers bring any lock screen to life in an instant, allowing your subject to pop out of your screen, even overlaying on the clock. As long as the subject is clear from the background, you can create a Depth Effect wallpaper out of anything – but here are a few aesthetic picks to get started with!
Heads up: with lock screen widgets on, you won't be able to apply a Depth Effect wallpaper. But the good news is you can create multiple lock screens for different looks and uses.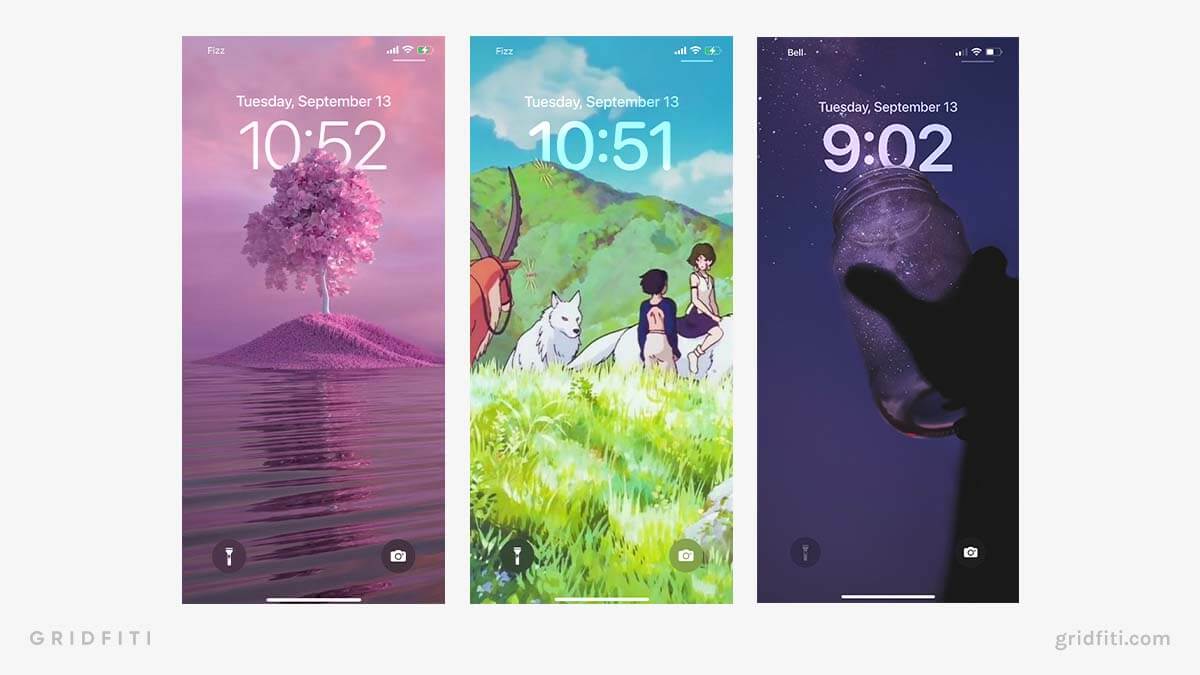 Calendar Wallpapers
Keep it cute and functional with the current month's calendar right on your lock screen! From minimalist, to neutral themes, there are a bunch of great calendar wallpaper packs to pick from.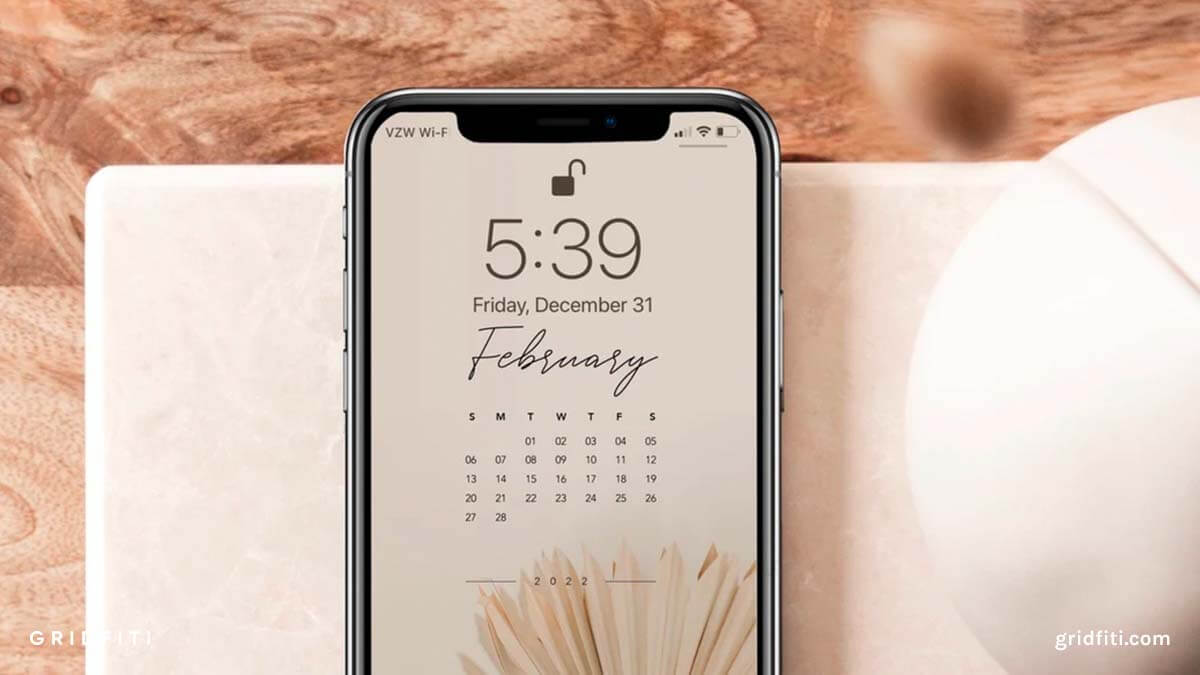 Lock Screen Widgets
Instead of having to unlock your phone and go to an app to check the weather, sunset time, or read a quote – you can now add widgets to your lock screen and get all your information at a glance! Not to mention make your lock screen look unique. Here are a few of our favorites!
Get started: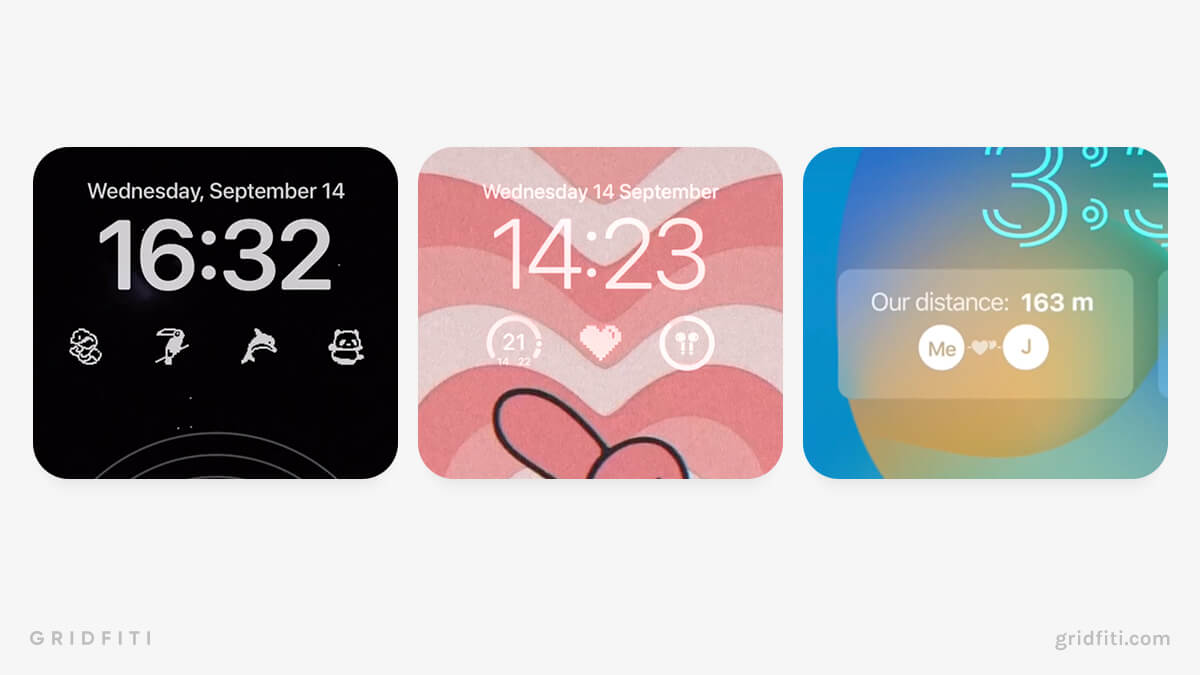 Lock Screen Customization (Fonts & Colors)
Pick an aesthetic color palette and to match your iPhone background with your lock screen font. With recent iOS updates, you can pick between several visually appealing fonts, and pick a color of your choice to create the perfect iPhone lock screen theme!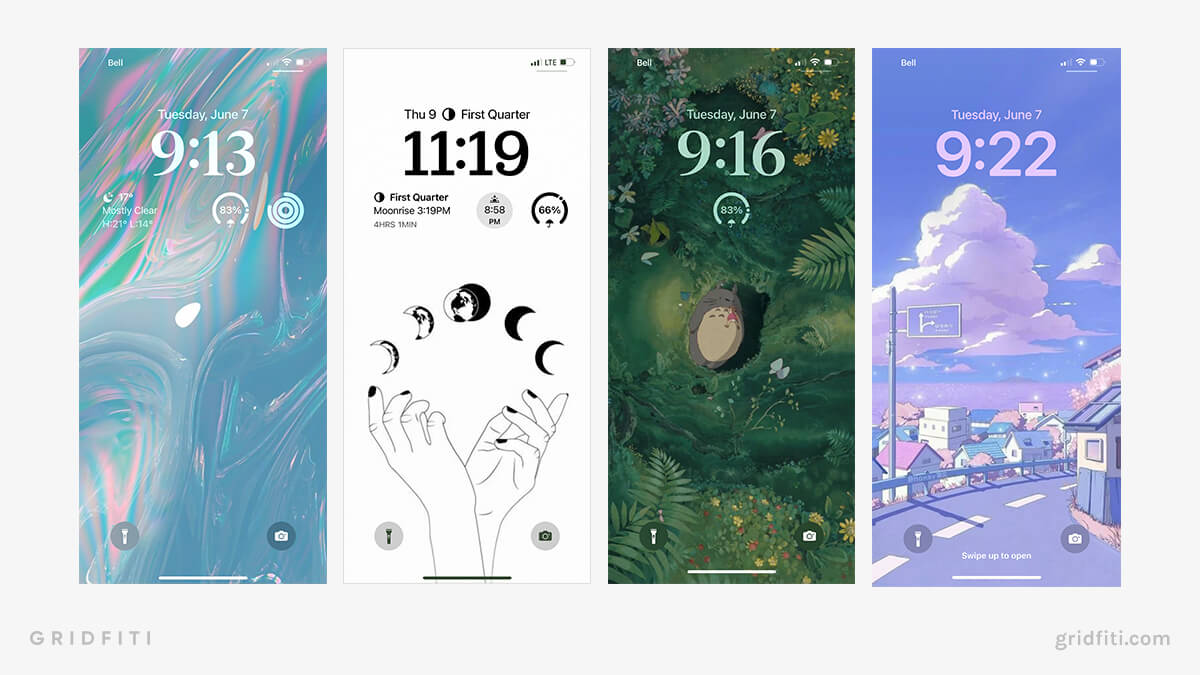 Aesthetic App Icons
Easily create an aesthetic iPhone theme by customizing your home screen with app icons! There are so many different app icon themes you can pick from – including colors, anime, minimalist, boho, and more.
Get started: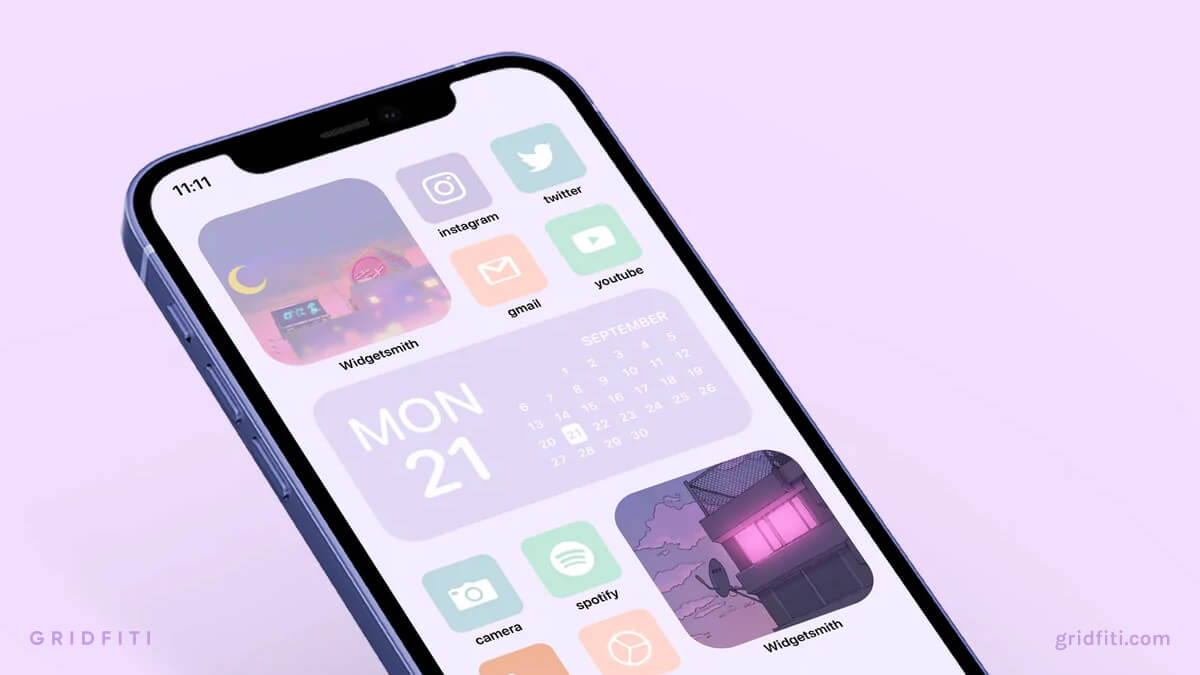 Aesthetic iPhone Widgets
Take home screen customization up a notch with widgets! In addition to lock screen widgets, you can get creative and add aesthetically pleasing, yet functional widgets to your home screen layout
For more iOS widgets, visit our round-up post with some of the most aesthetic iPhone widgets!
Get started: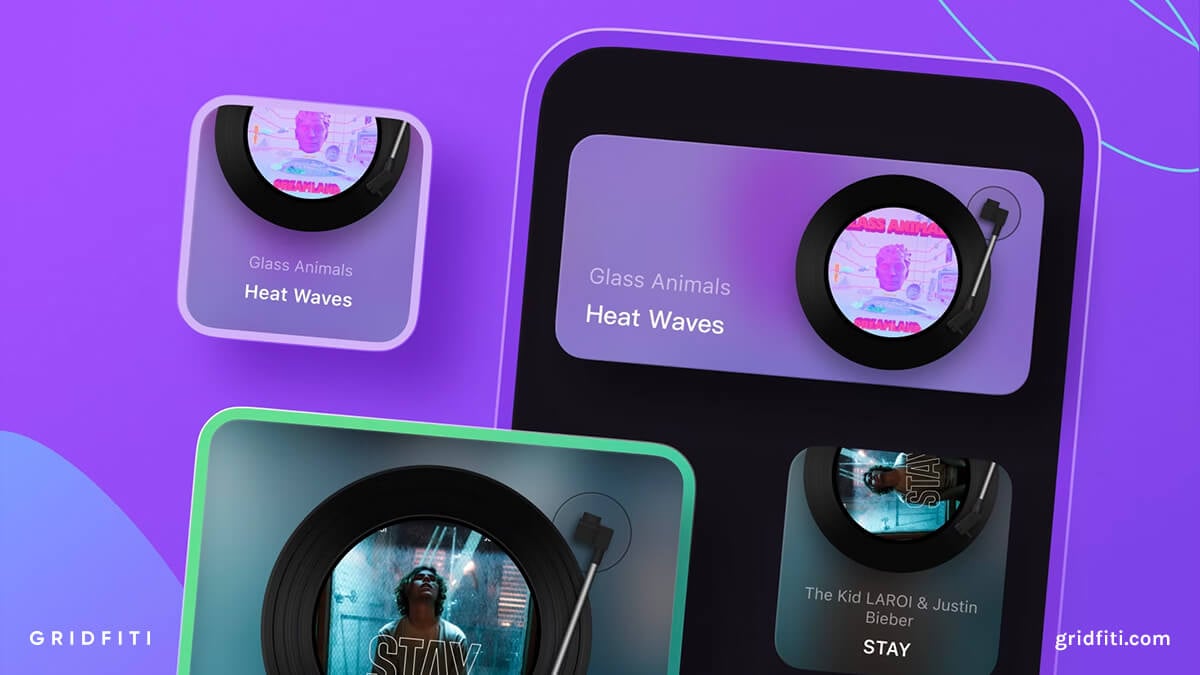 Aesthetic Custom iPhone Keyboard Apps
Ditch the generic iPhone keyboard and type on a more aesthetically pleasing keyboard with one of these third-party iOS keyboard apps! With colorful and minimalist options, update your default keyboard and type in style everywhere you go.
Get started: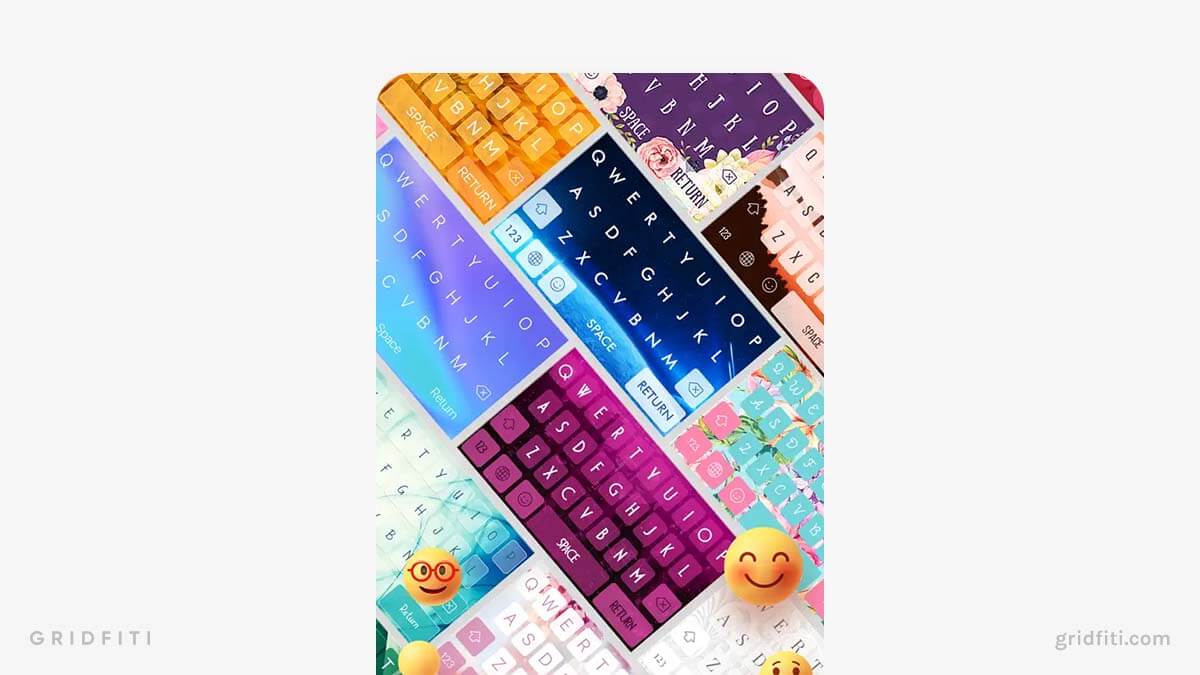 Aesthetic iPhone Apps
Looking for apps that help you with your day-to-day, yet are beautifully designed and visually appealing? Here are some aesthetically pleasing and functional apps to get started with!
Get started: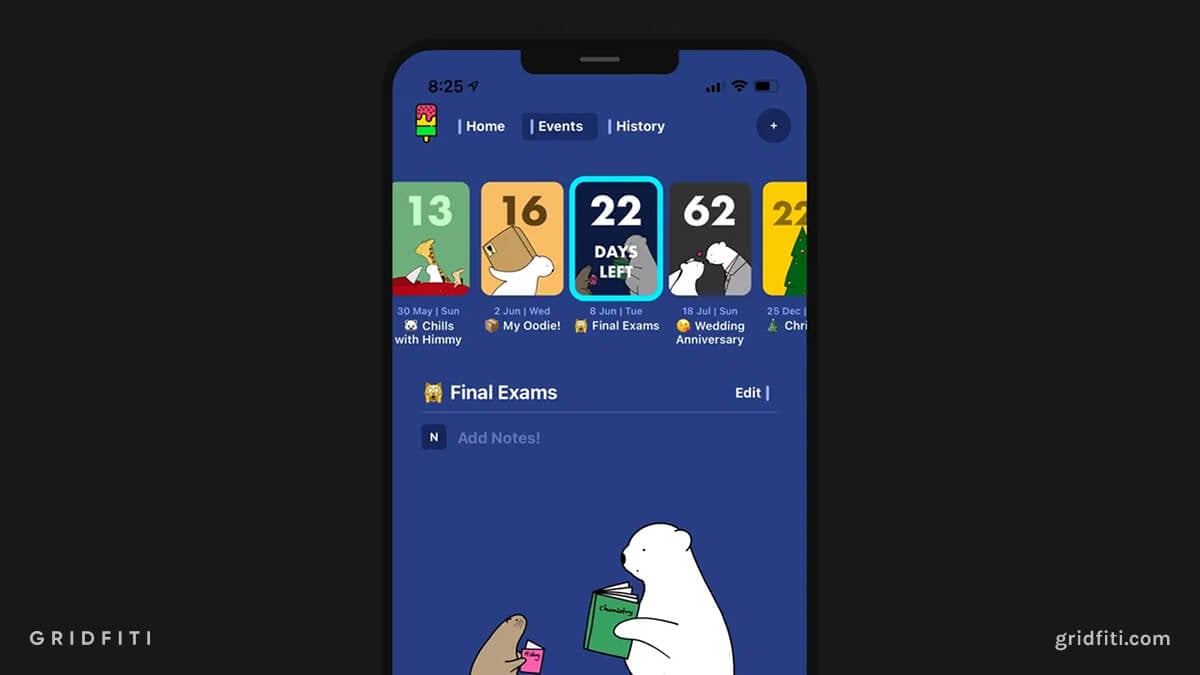 iOS Memoji Customizations & Poses
iOS's Memoji is the perfect way to customize your device with a digital version of yourself – complete with your appearance, style, and accessories! Use your Memoji to send stickers and voice memos through iMessage, or even use it on FaceTime when talking with friends and family.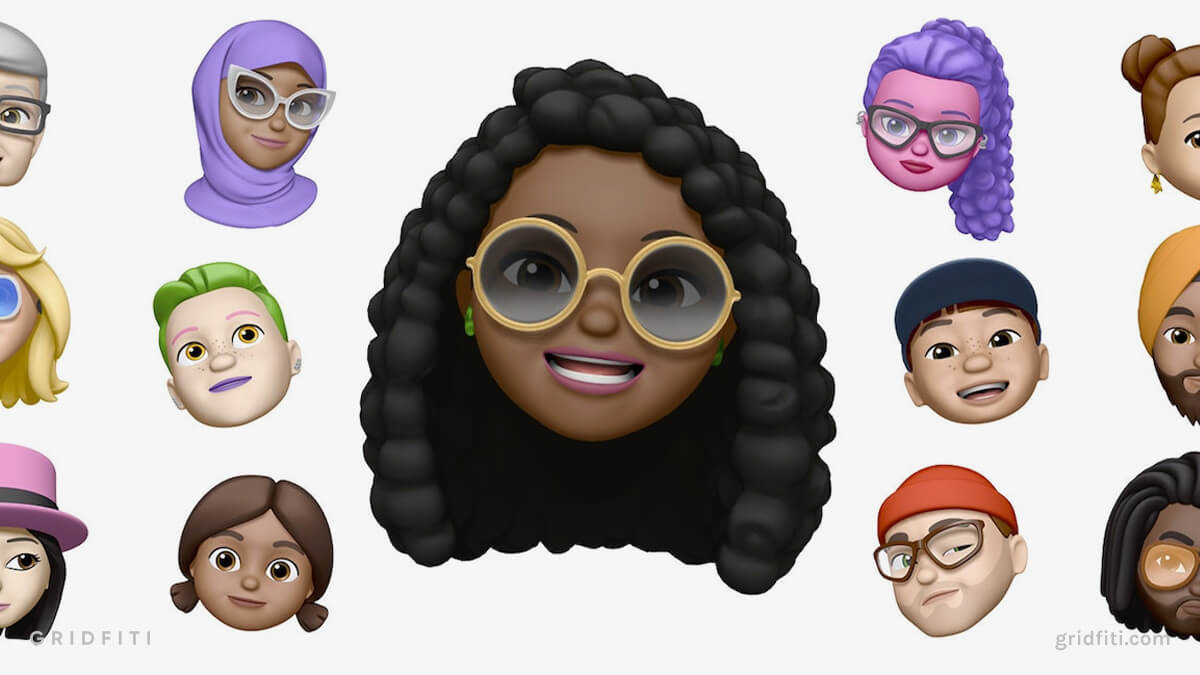 Custom Focus Mode Icons
If your phone is on iOS 15 or later, you can customize your focus mode by picking an aesthetically pleasing icon – which appears in both your status bar and at the bottom of the lock screen. Many love using the heart emoji, and there are a ton of other cute options to pick from!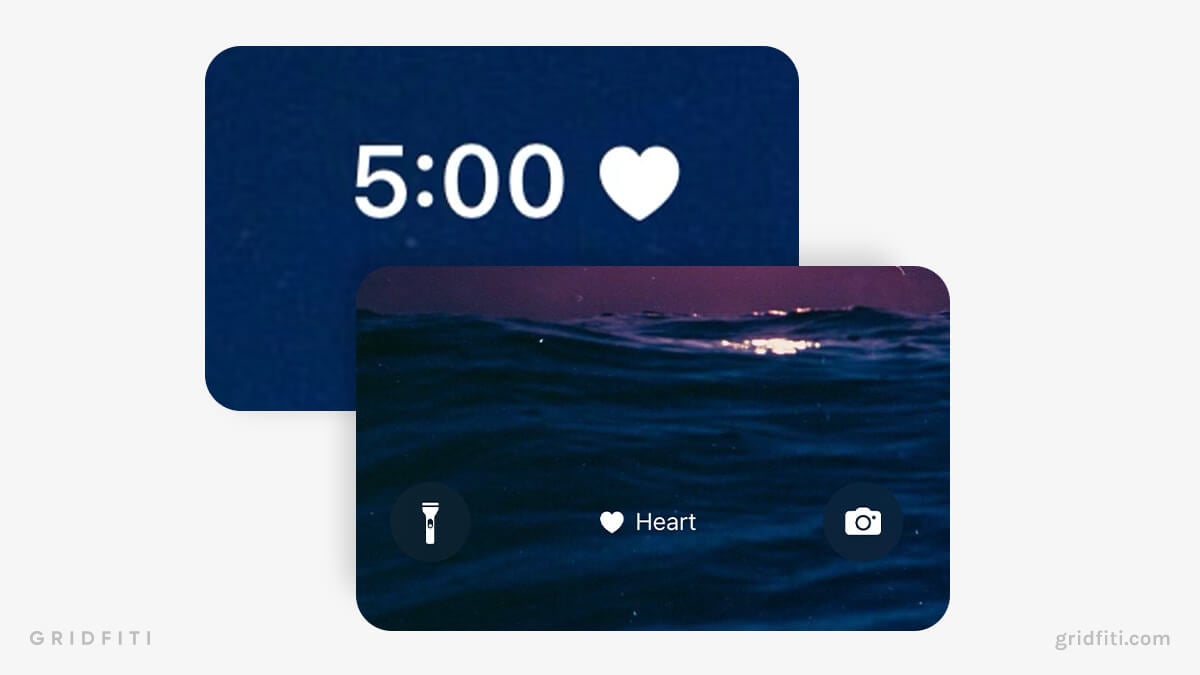 Do you have any other ideas for making an iPhone aesthetic? Are we missing any great widgets or hidden features? Let us know in the comments below!
Gridfiti is supported by its audience – when you buy something using the retail links in our posts, we may earn a small commission at no additional cost to you. Read more about our affiliate disclaimer.