Look good, feel good — and get more done! Having an aesthetic setup that looks nice and allows you to be productive is one of the best investments you can make. If you have an aesthetic desk setup at home, this is your sign to make your iPad setup aesthetic as well!
From adding beautiful wallpapers, to personalizing your app icons, we've outlined every aspect for making your iPad aesthetic – complete with tips, examples, and tutorials.
For more Apple customization tutorials, check out our other posts!
Want more digital decor ideas? Check out our iOS and iPad blog posts and join our mailing list!
Aesthetic iPad Home Screen Ideas
When creating the perfect iPad home screen, you'll want to make sure your apps are organized, and ensure the home screen settings are adjusted to your liking. Play around with the folder names, app layout, and more before you begin customizing your iPad!
For more layout ideas, check out our full blog post rounding-up the most aesthetic iPad home screen ideas!
App Magnification
Adjust the size of the app icons and dock size in your iPad settings to suit the layout that you're going for. To do this, go to Home Screen & Dock → More / Bigger
Display & Brightness
Switch between light mode and dark mode to match your iPad's theme.
Aesthetic Folder Names & Emojis
Get creative and rename apps and folders with aesthetic text generators to paste in new unique names, or names in different font styles using aesthetic text generators – you can even use emojis to rename apps and folder names!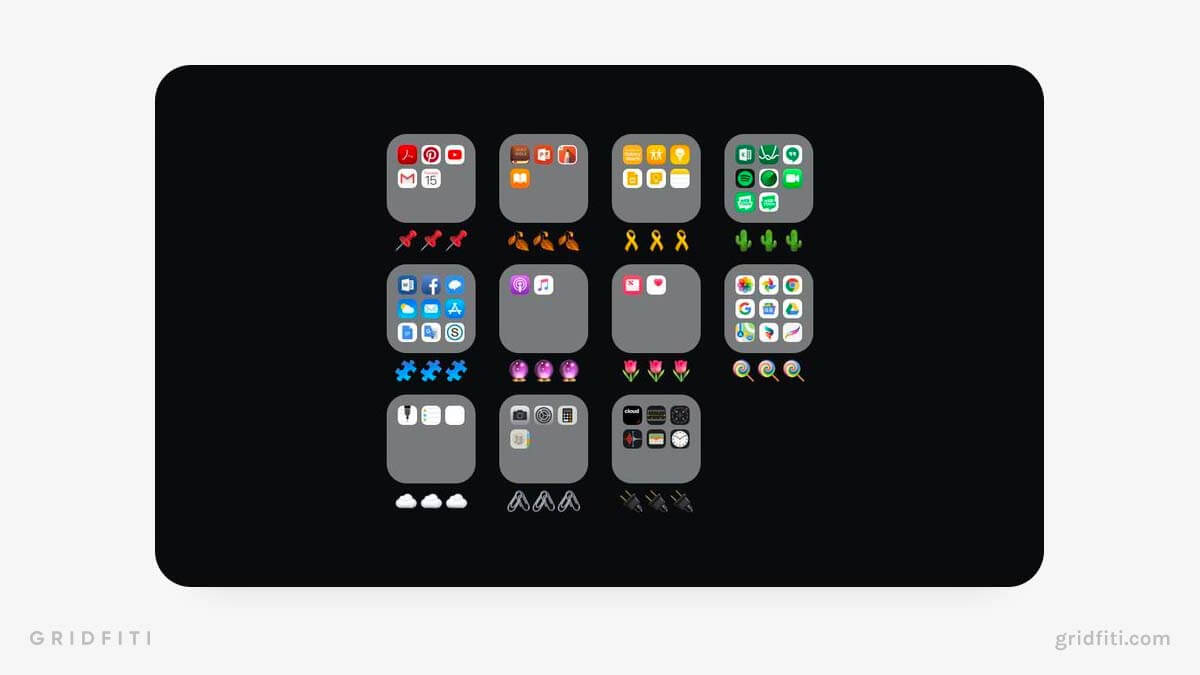 Image via Pinterest
Aesthetic iPad Lock Screen
The lock screen is often overlooked, but it's the first thing you see when powering on your iPad – so why not make it aesthetic? An iPad lock screen consists of a simple background image and we wouldn't be surprised if the iOS 16 lock screen widgets and iOS depth effect end up being added to iPadOS in the near future.
To change your lock screen background, go to Settings → Wallpaper → Choose a New Wallpaper. Tap Set, then choose "Set Lock Screen"
Calendar Lock Screen Wallpapers
Adding a calendar background to your iPad lock screen is an easy way to have both the time and date ready at a glance when you're on your iPad. Instead of navigating to the calendar app, you can quickly peep the day of the week without having to unlock the screen.
Get started:
Related Post: 15+ Aesthetic Calendar Wallpapers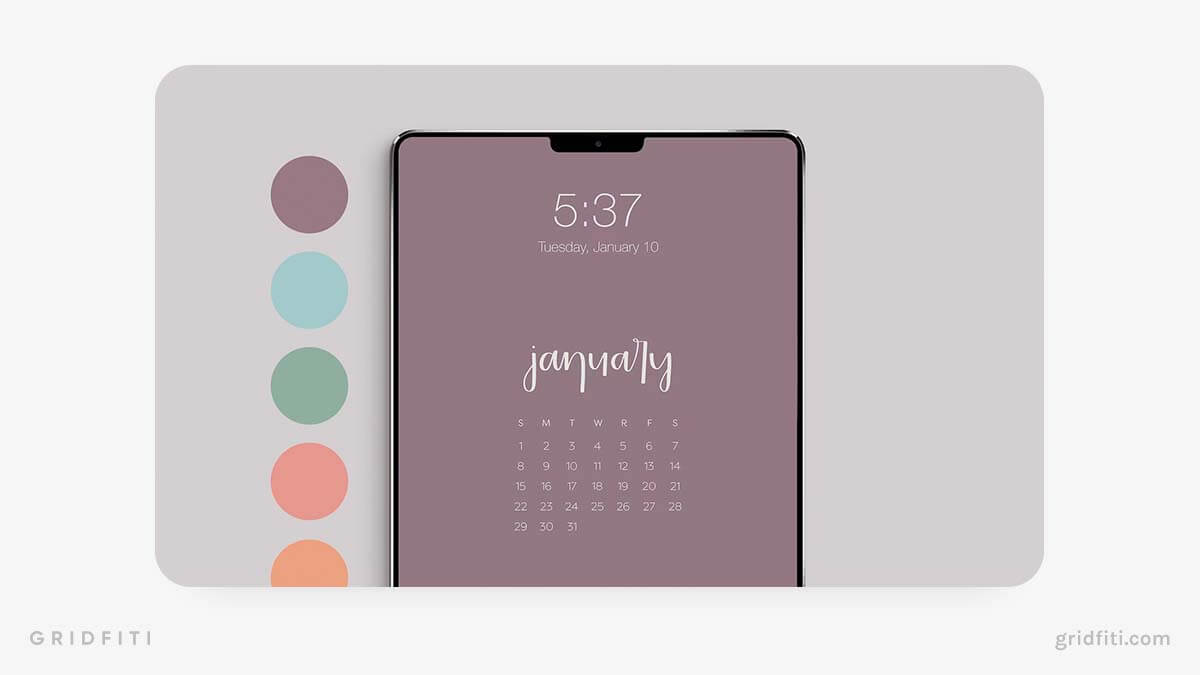 Aesthetic iPad Wallpapers & Backgrounds
A beautiful image background is the base to any aesthetic iPad setup. In a couple taps, you can simply change your iPad wallpaper to set the foundation for a stylish theme! Here are some to get started with.
Aura Gradient Wallpapers
Add color and good energy to your iPad with some colorful aura gradient wallpapers. Choose from a variety of aesthetic color palettes and aura designs to complete the look!
Get started: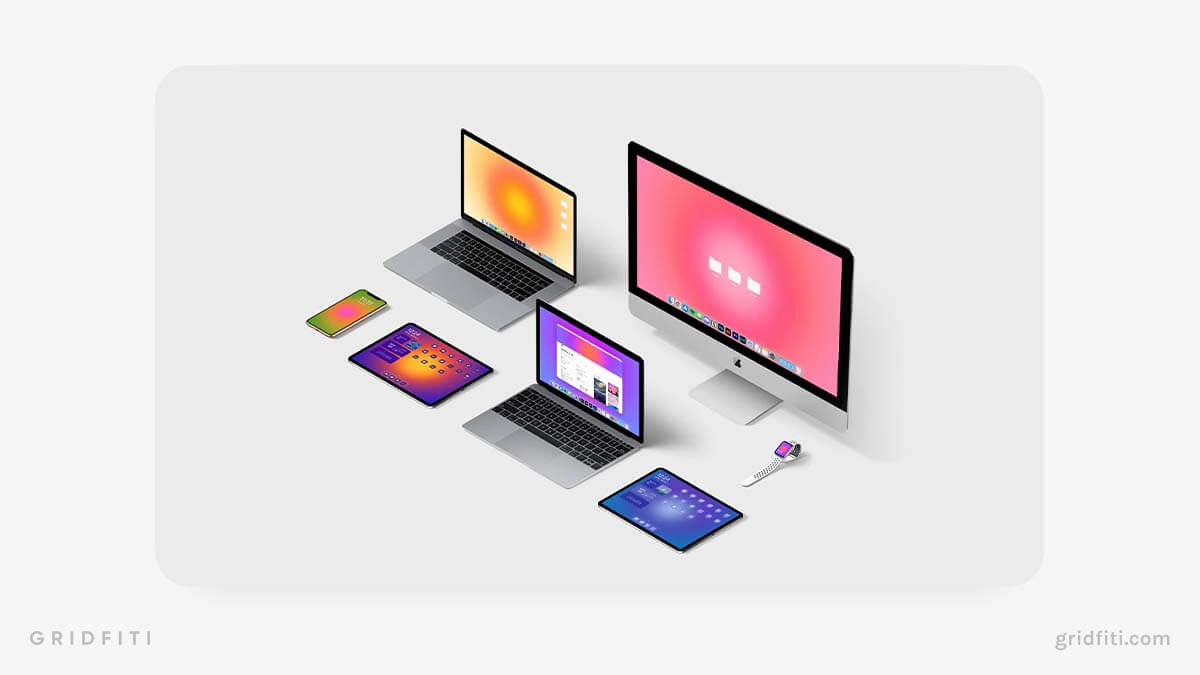 Collage Wallpapers
Bring that moodboard look to your home screen by creating or downloading a collage wallpaper that suits your aesthetic. Pick from colorful or themed collages that match your style!
Get started:
Related Post: 20+ Aesthetic Collage Wallpapers & Backgrounds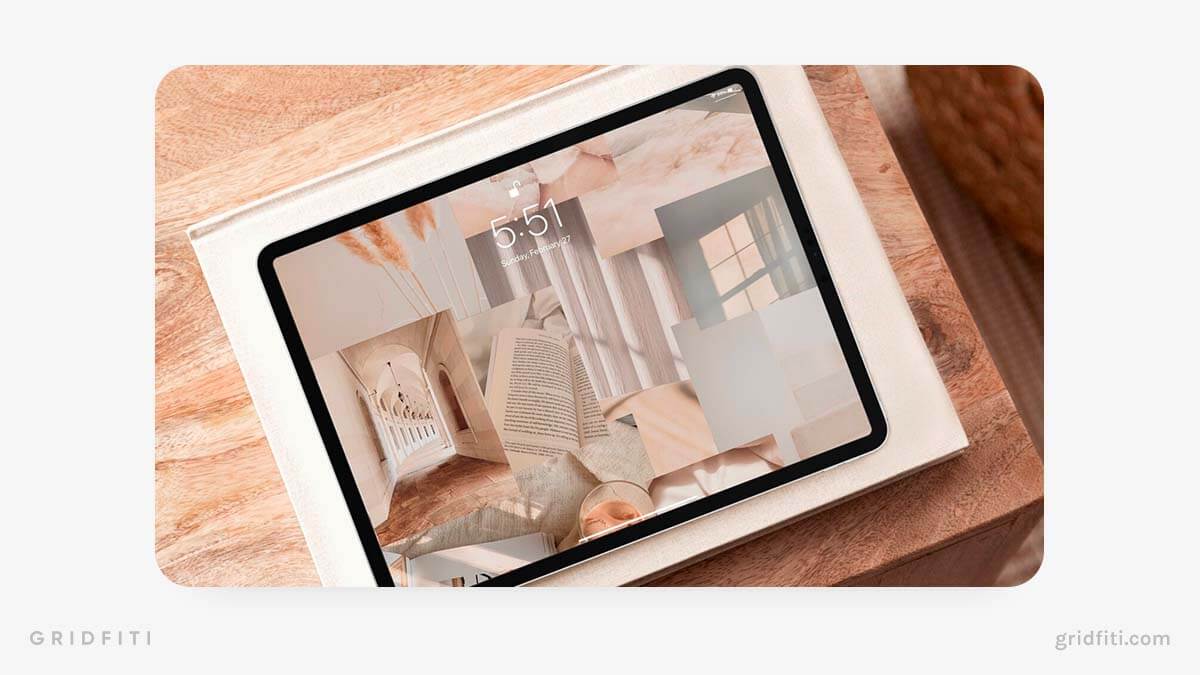 Quote Wallpapers
Keep your iPad background simple by using a nicely designed quote wallpaper. From motivational quotes, song lyrics, and positive affirmations – start the day off right with a slick quote background!
Get started: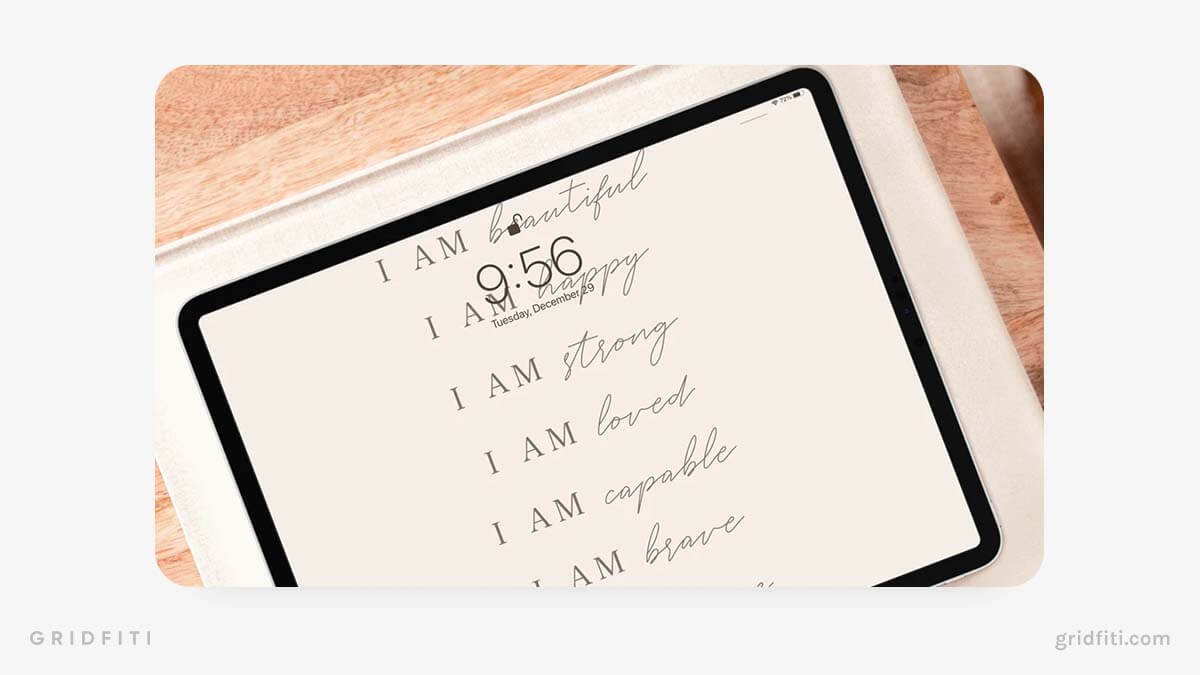 Aesthetic iPad Icons
You've probably seen the custom iOS icons people use on their iPhones, but did you know you can customize your iPad's app icons too? Use the same aesthetic app icons to customize your iPad home screen!
Aesthetic App Icons
Complete your perfect iPad home screen with customized app icons to match your wallpaper background. Default app icons all differ in color, texture, and design — so using a cohesive icon pack is an easy way to make your iPad home screen aesthetically pleasing. Here are some of our favorite aesthetic iPad app icons for you to choose from!
Get started:
Related Post: Aesthetic App Icons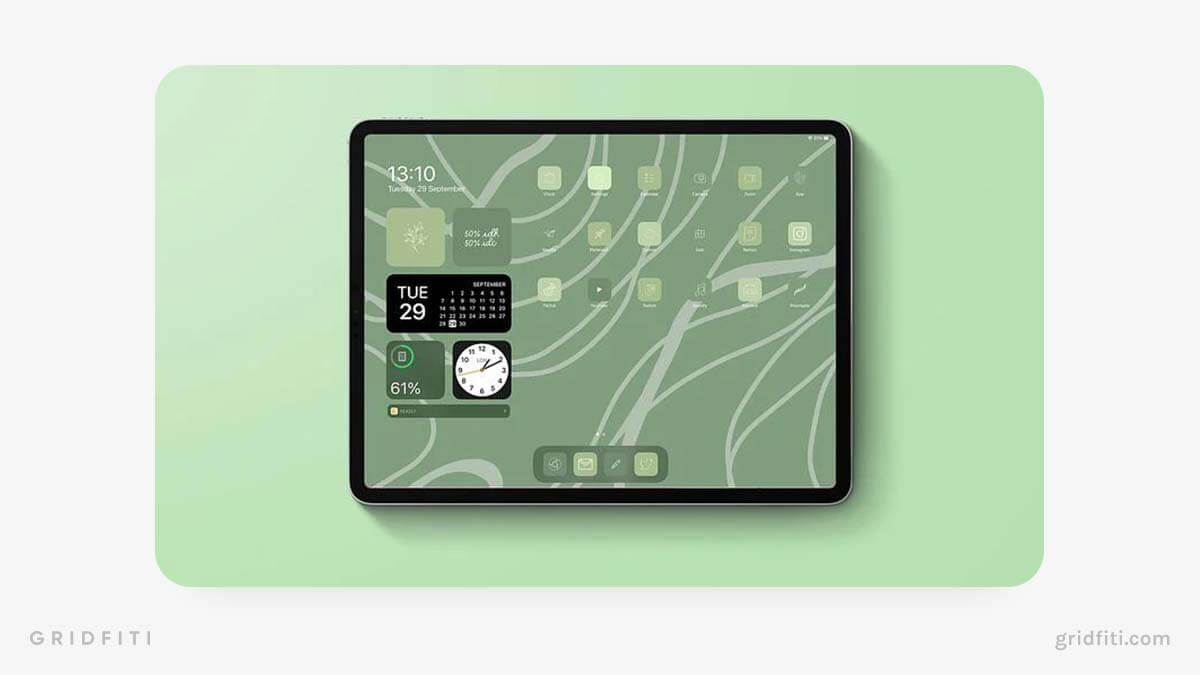 Aesthetic Folder App Icons
Turn your iPad home screen into a digital filing cabinet by using aesthetic folder icons instead of app icons! Adding folder icons uses the same process as customizing your app icons, so you can easily swap them in a matter of taps!
Get started:
Related Post: Aesthetic Folder Icons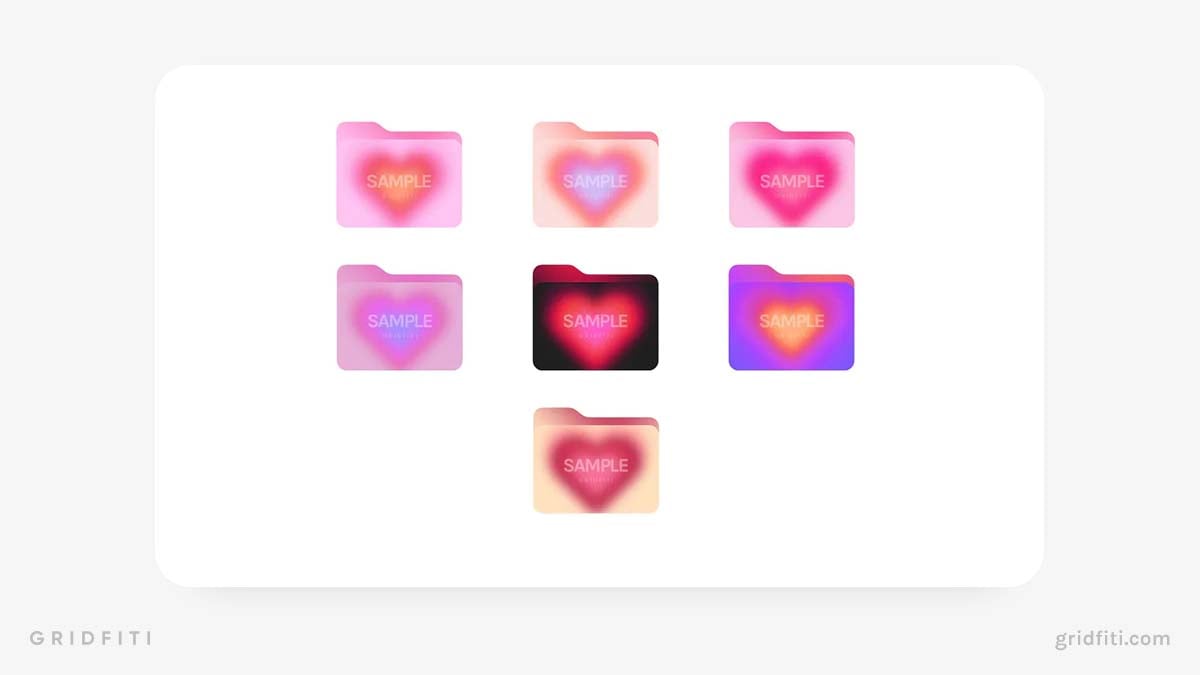 Aesthetic iPad Widgets
The Apple's addition of home screen widgets has opened up a world of opportunity for iPad customization. Create a mini dashboard on your home screen with widgets – making for both a functional and aesthetic setup!
Get started:
Related Post: Best iPad Widgets (Aesthetic & Minimal)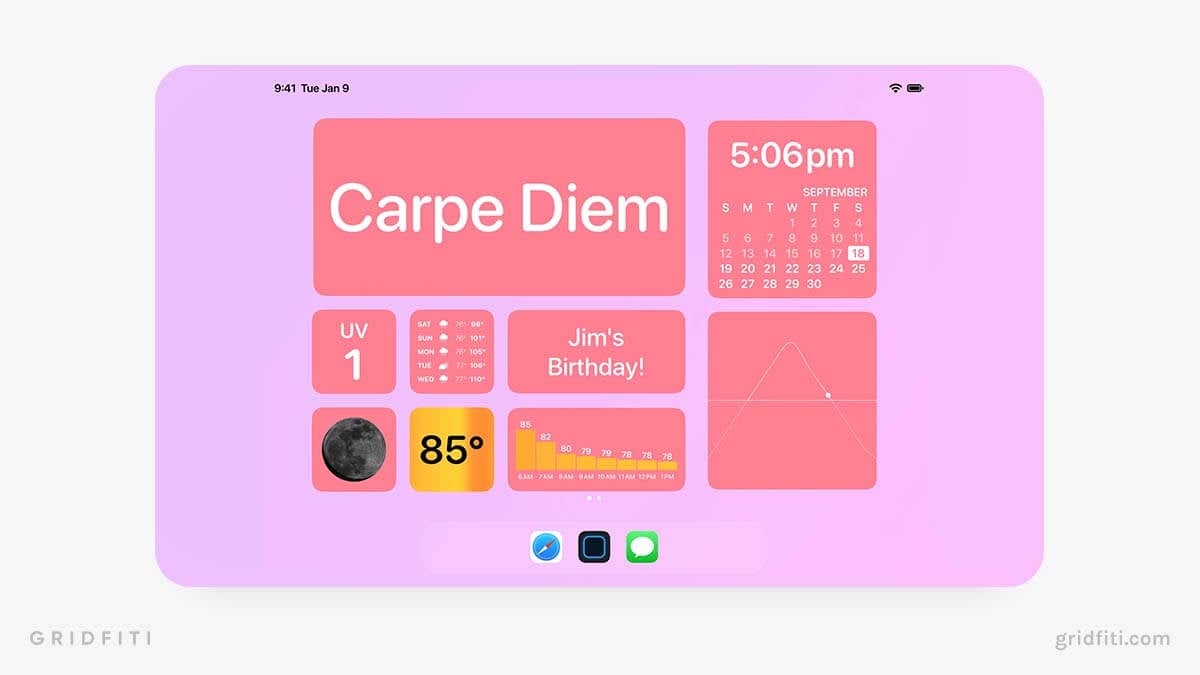 Aesthetic iPad Apps
Looking for iPad apps that are visually pleasing, yet functional? Look no further — here are iPad apps that look good, and will help you accomplish your day-to-day tasks!
If you're looking to add some flair to your notes, here is a full guide on how to make your iPad notes aesthetic!
Get started: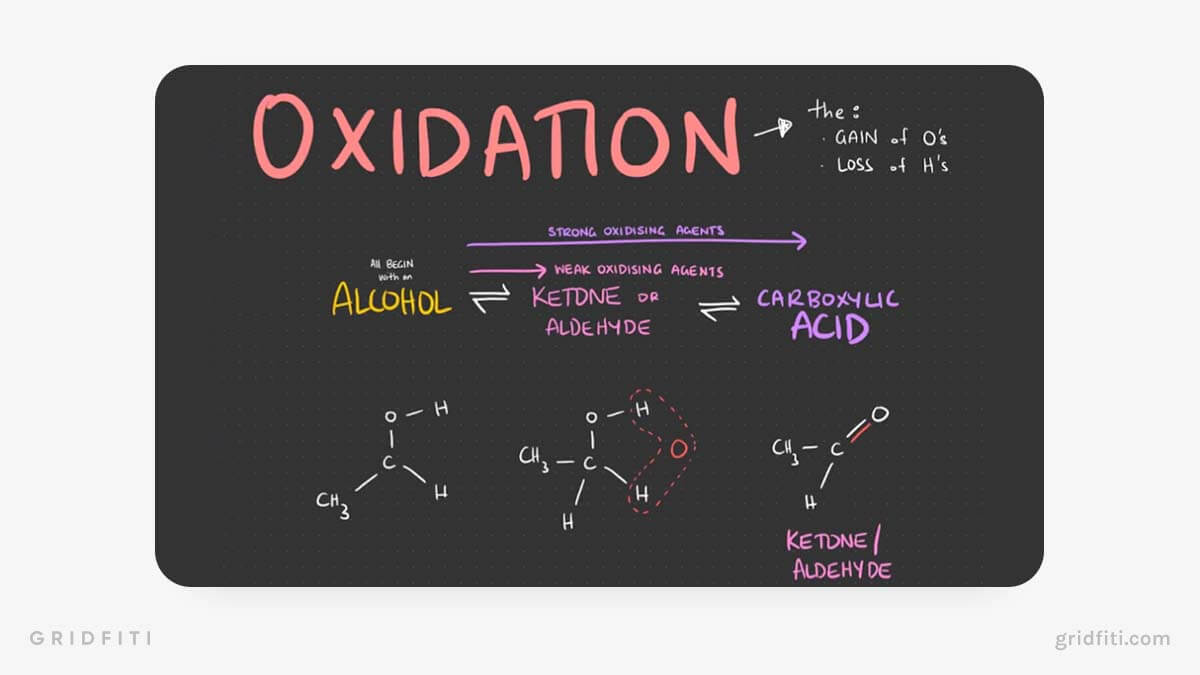 Aesthetic iPad Clocks & Timers
Use a focus timer to help you stay on course, or have a minimal clock on display while you're not using your iPad with any of these aesthetic clock and timer apps!
iPad Clocks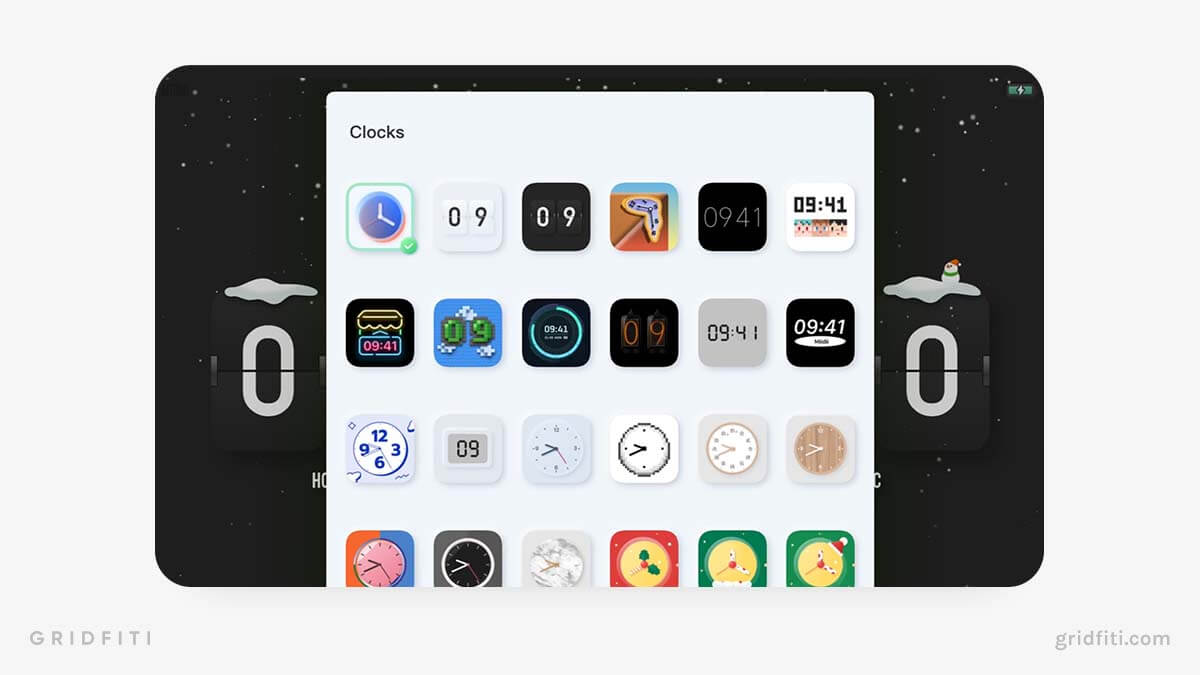 iPad Timers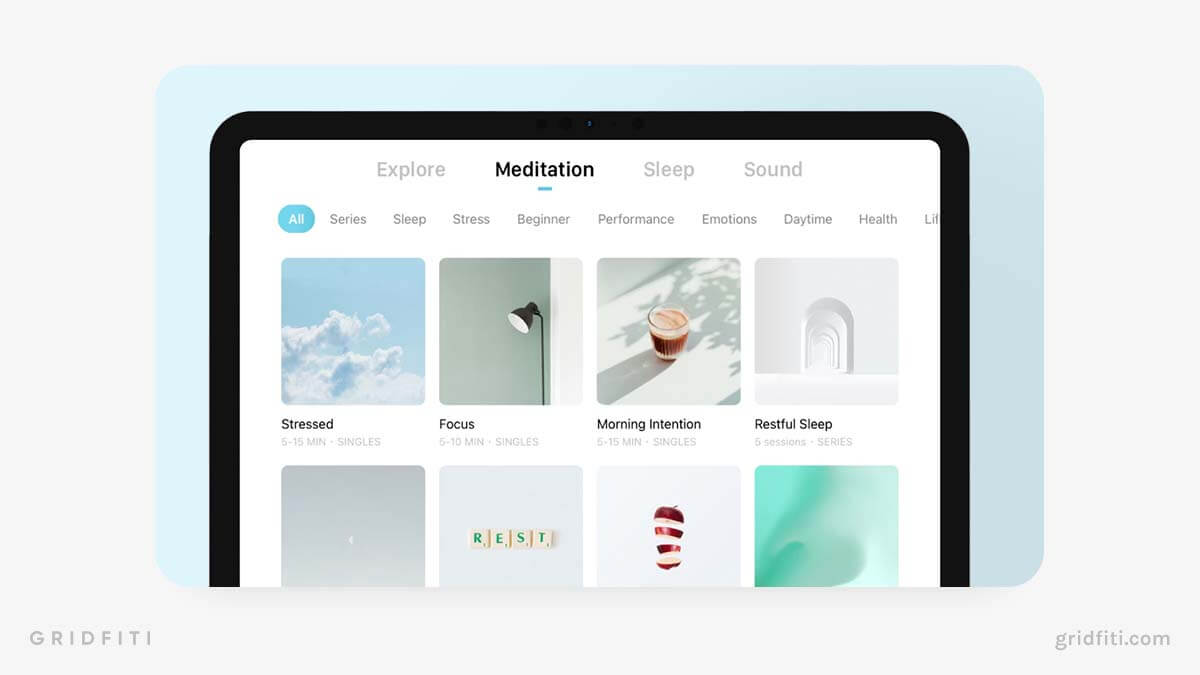 Are we missing any customization tips to make your iPad aesthetic? Which tip here is your favorite? Let us know in the comments below!
Gridfiti is supported by its audience – when you buy something using the retail links in our posts, we may earn a small commission at no additional cost to you. Read more about our affiliate disclaimer.