Whether you're looking to build a moodboard or create your own designs, get inspired by these aesthetic color palettes – ranging from decades, to color aesthetics, and subcultures.
If you're looking for aesthetic fonts to pair with aesthetic color palettes, check out our top list of most aesthetic fonts! We also did a post on aesthetic iOS home screen ideas if you're looking for some layout inspo.
Want more aesthetic inspo and tips? Subscribe to our mailing list to get ideas straight to your inbox 📮
Vaporwave Color Palette
Pastels meet neon for vaporwave's bright, Miami Vice-reminiscent palette.
Hex Codes: #A653F5 | #8F8CF2 | #65B8BF | #F96CFF | #FA92FB.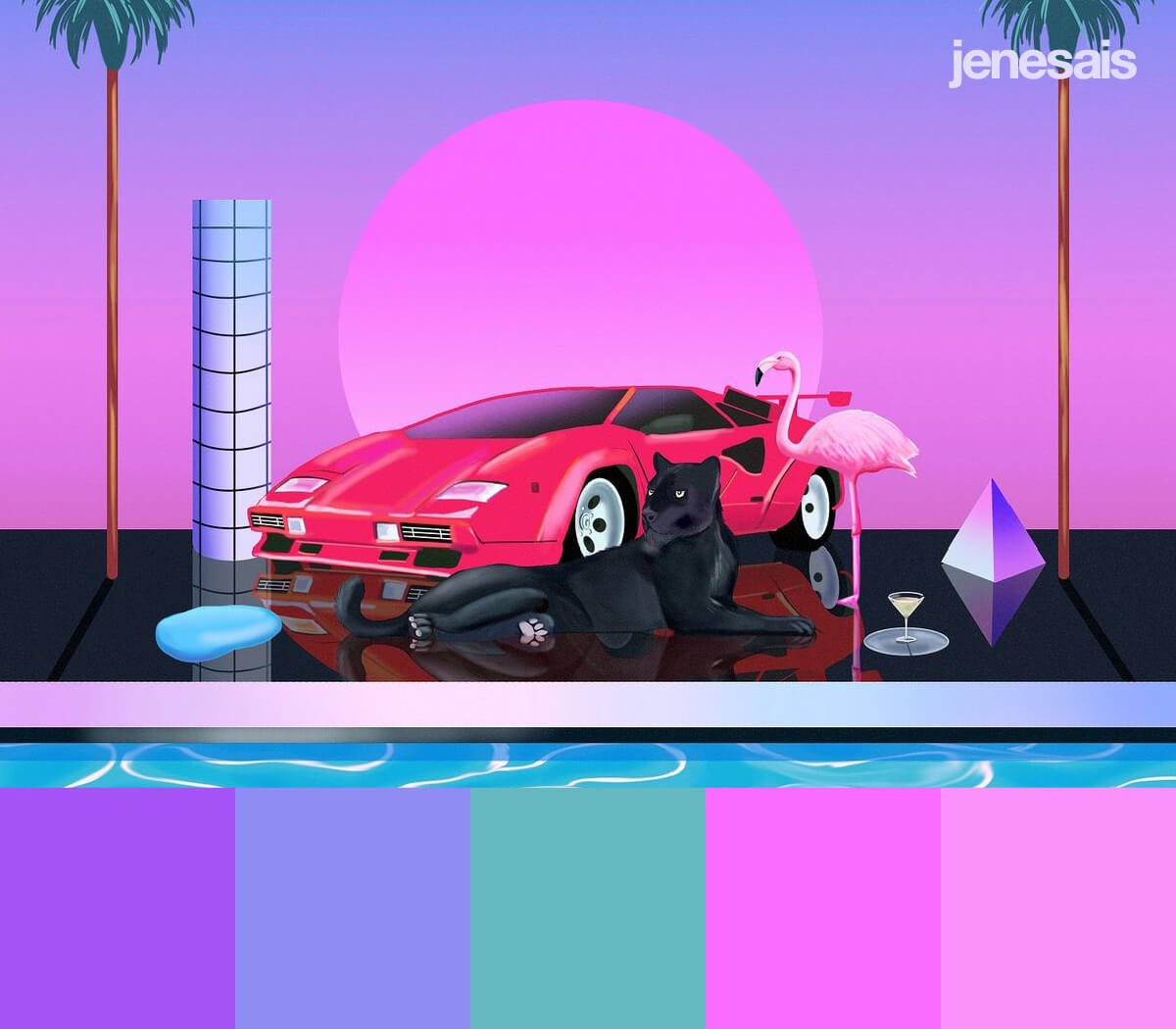 Photo by Yoko Honda
Lofi Aesthetic Color Palette
Lofi's color palette takes cues from vaporwave, often seen washed over anime imagery. Tones are typically muted, creating a nostalgic look.
Hex Codes: #674AB3 | #A348A6 | #9F63C4 | #9075D8 | #CEA2D7.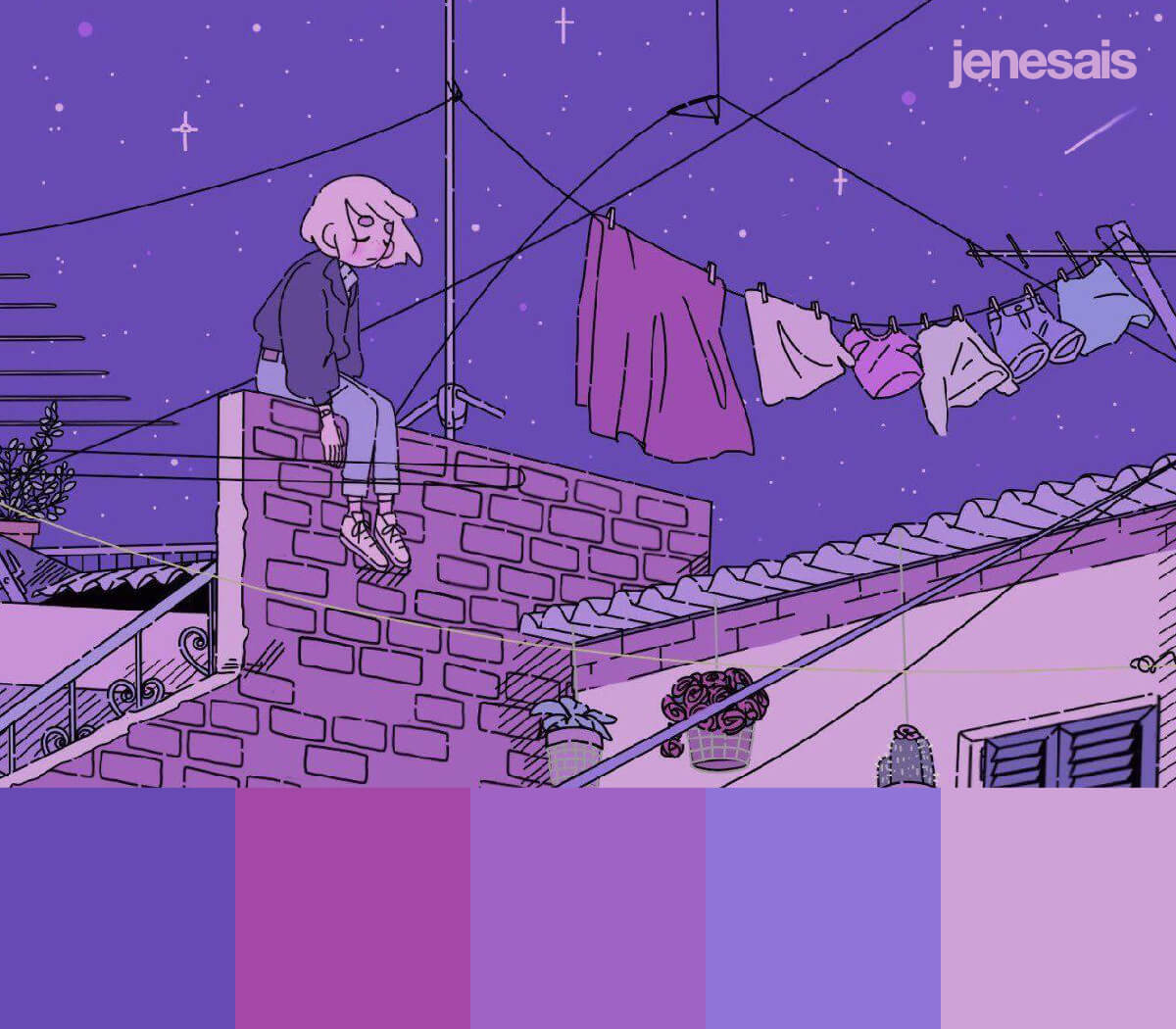 Synthwave Sunset Color Palette
With a setting sun being the centerpiece of synthwave visuals, golden and twilight hues are staples of this palette.
Hex Codes: #461E52 | #DD517F | #E68E36 | #556DC8 | #7998EE.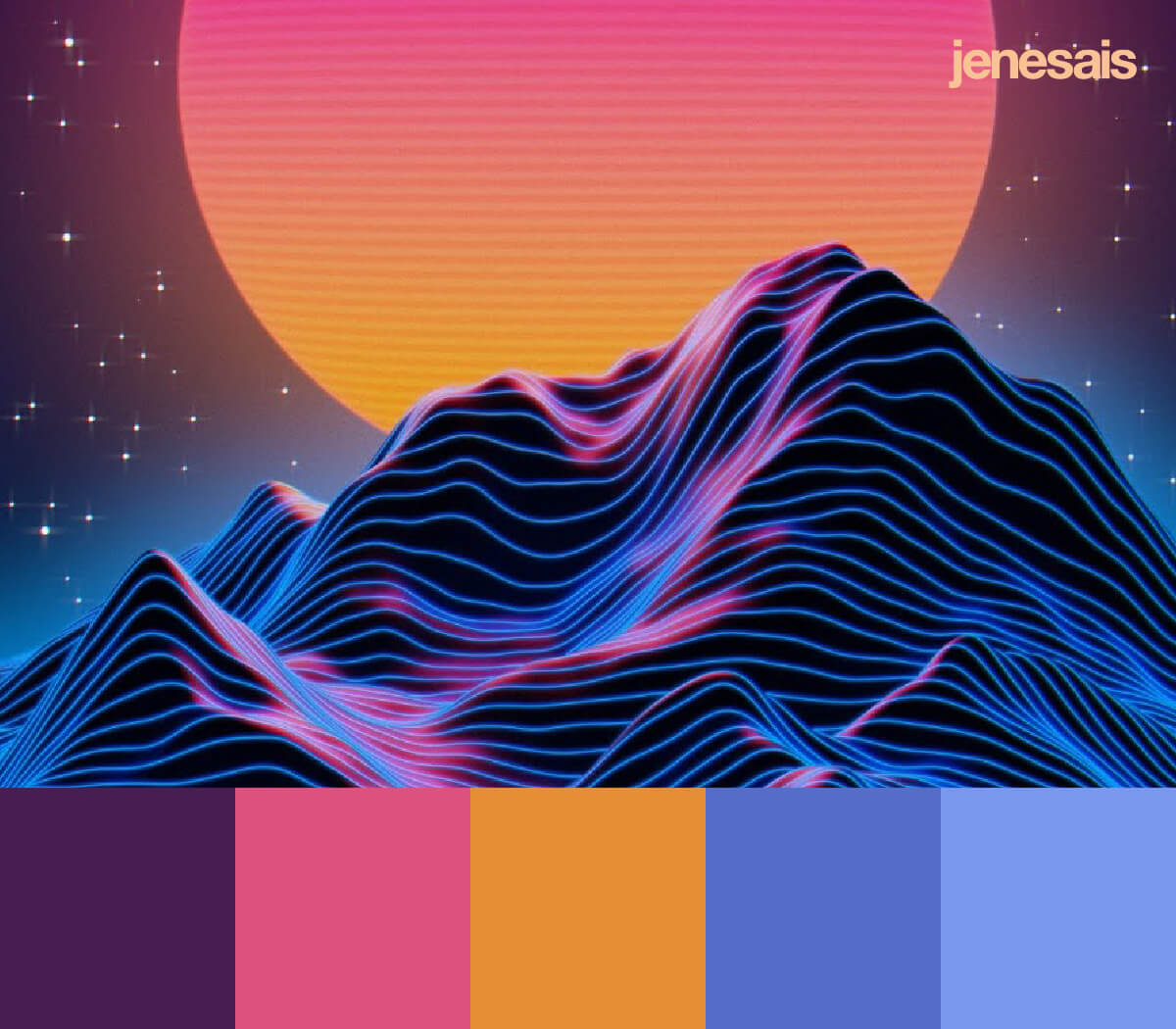 Cyberpunk Color Palette
Cyberpunk is synonymous with neons, seen against late night and hyper-futuristic backdrops.
Hex Codes: #461E52 | #DD517F | #E68E36 | #556DC8 | #7998EE.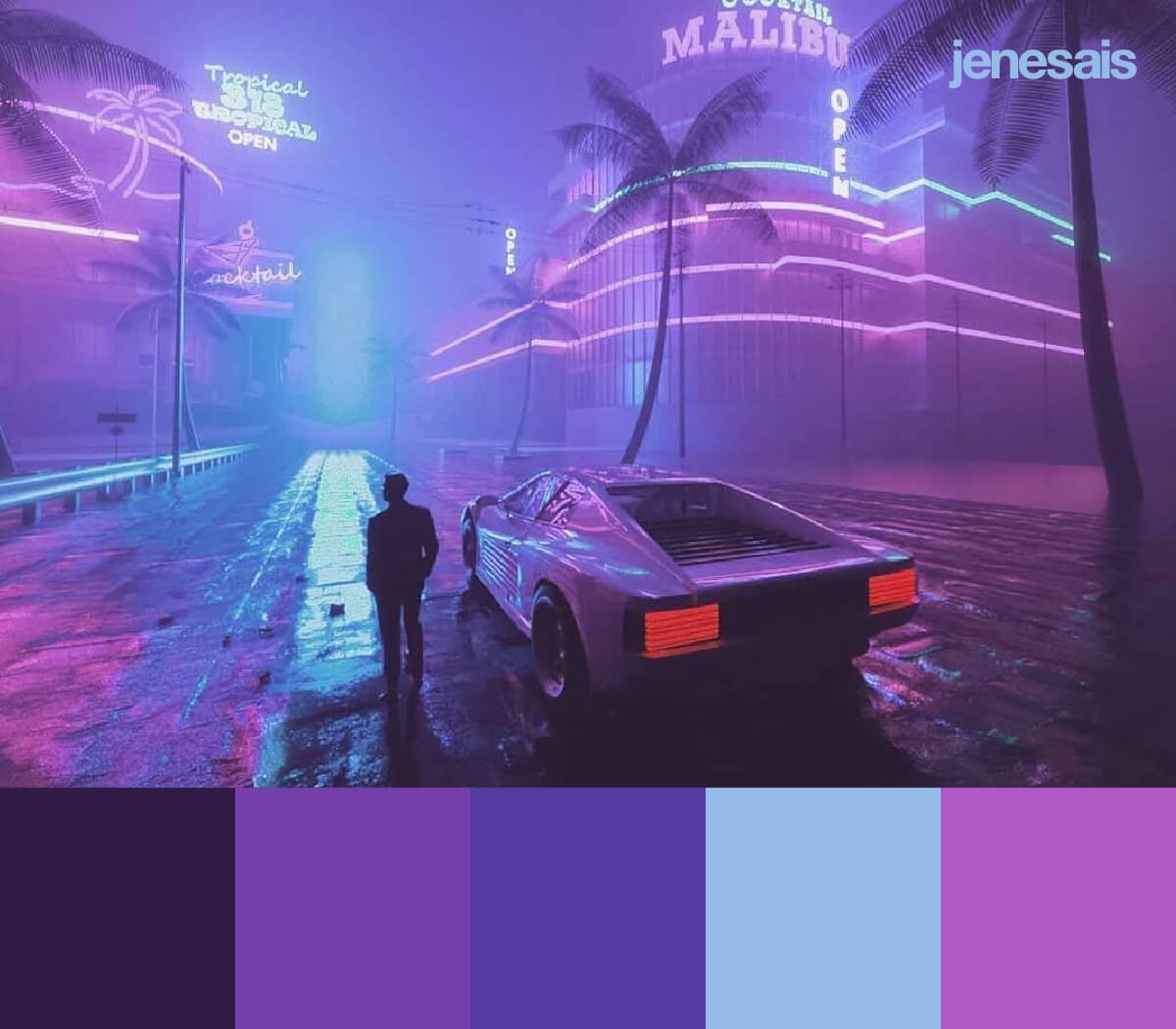 Photo by @skiegraphicstudio
Outrun Aesthetic Color Palette
Fast cars, mesmerizing 2D suns, palm trees, violet skies – this is outrun, and here's the palette that goes with it.
Hex Codes: #362FBB | #712275 | #F97698 | #FFB845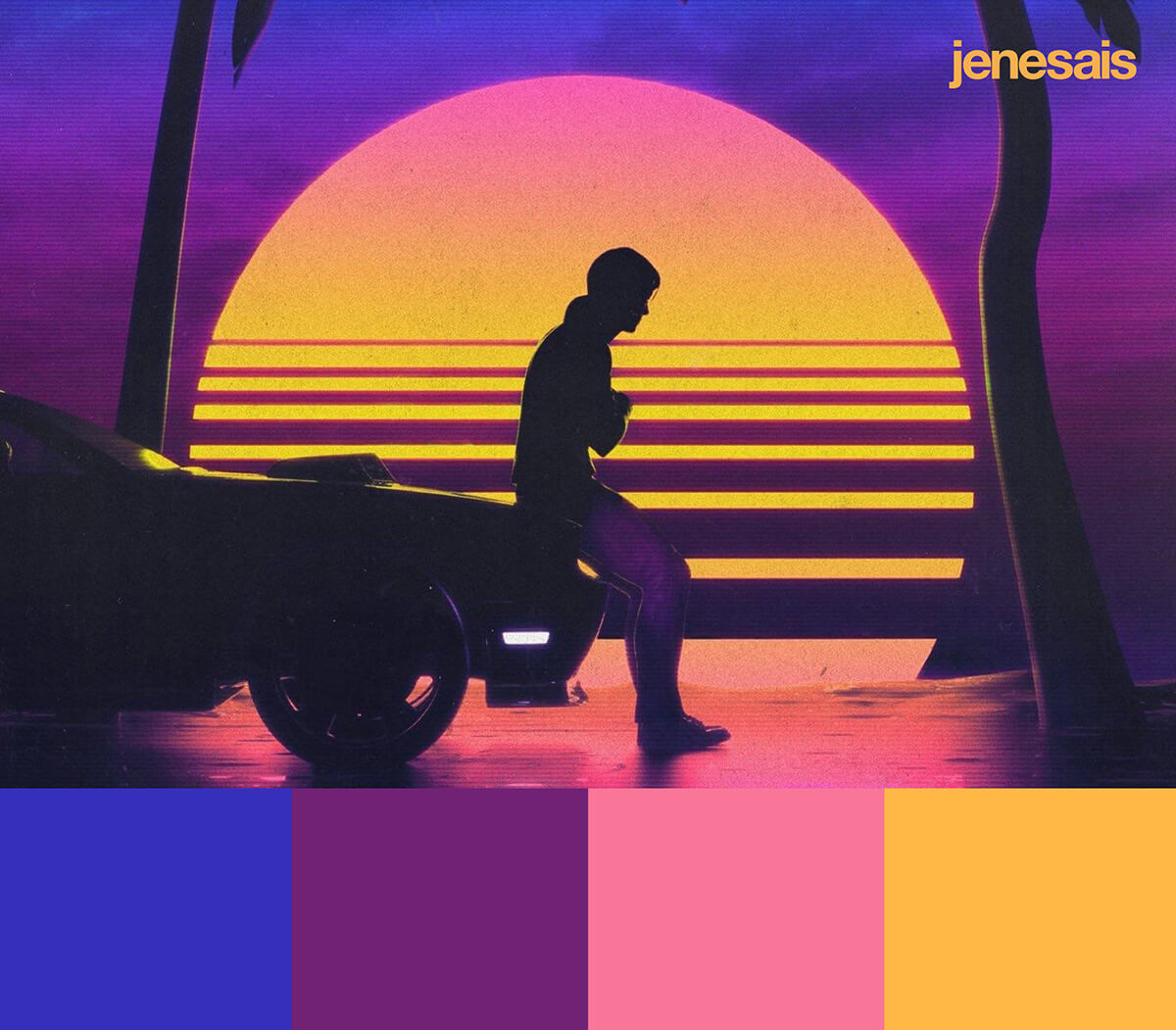 Photo by @mrtaylordani
80s Color Palette
Nothing screams the 80s like loud, bright colors and neons.
Hex Codes: #FF68A8 | #64CFF7 | #F7E752 | #CA7CD8 | #3968CB.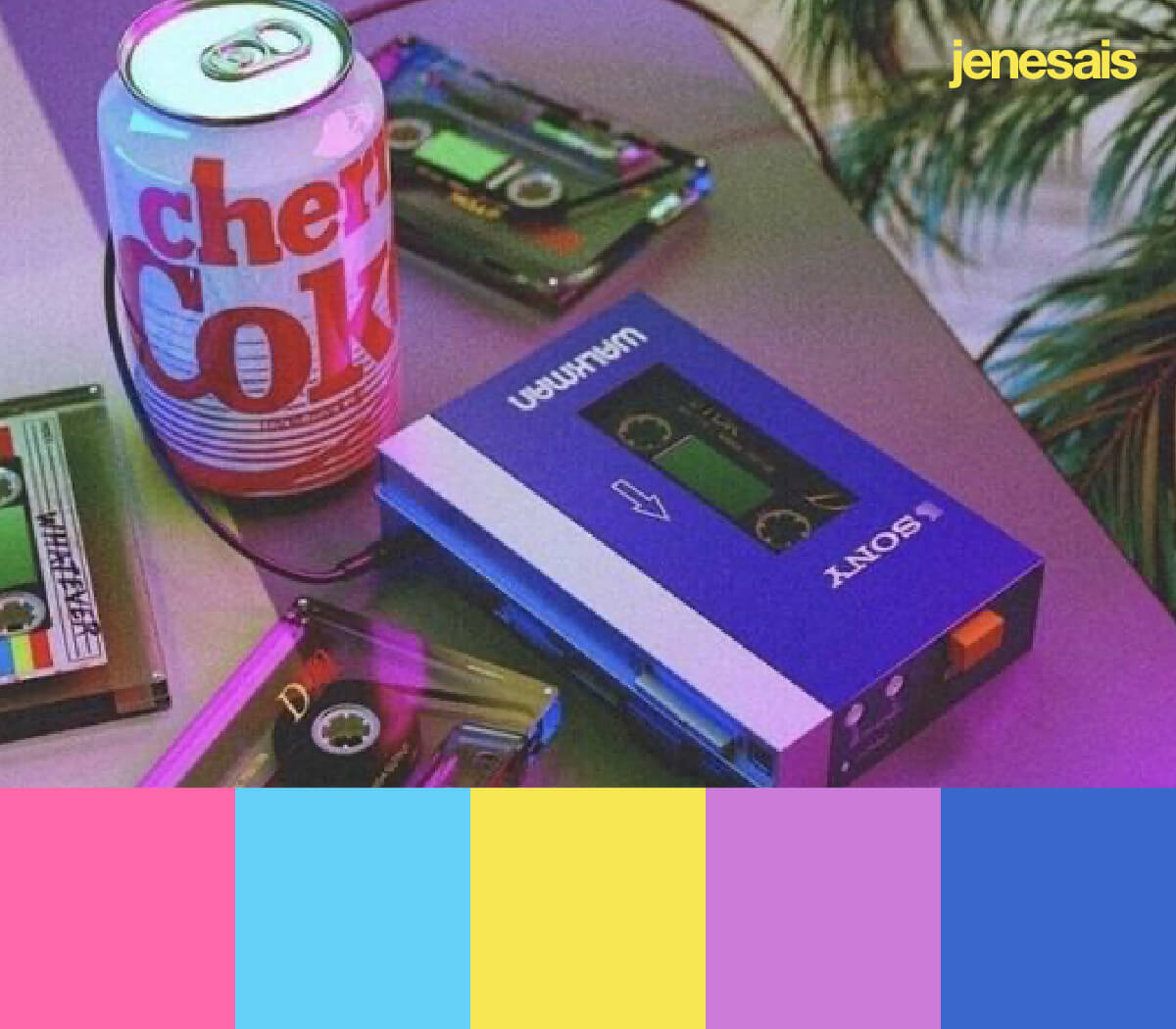 90s Color Palette
90s palette is characterized by more subdued and deeper tones from its predecessor. Think Gameboy Colors and vintage Columbia windbreakers.
Hex Codes: #FF68A8 | #64CFF7 | #F7E752 | #CA7CD8 | #3968CB.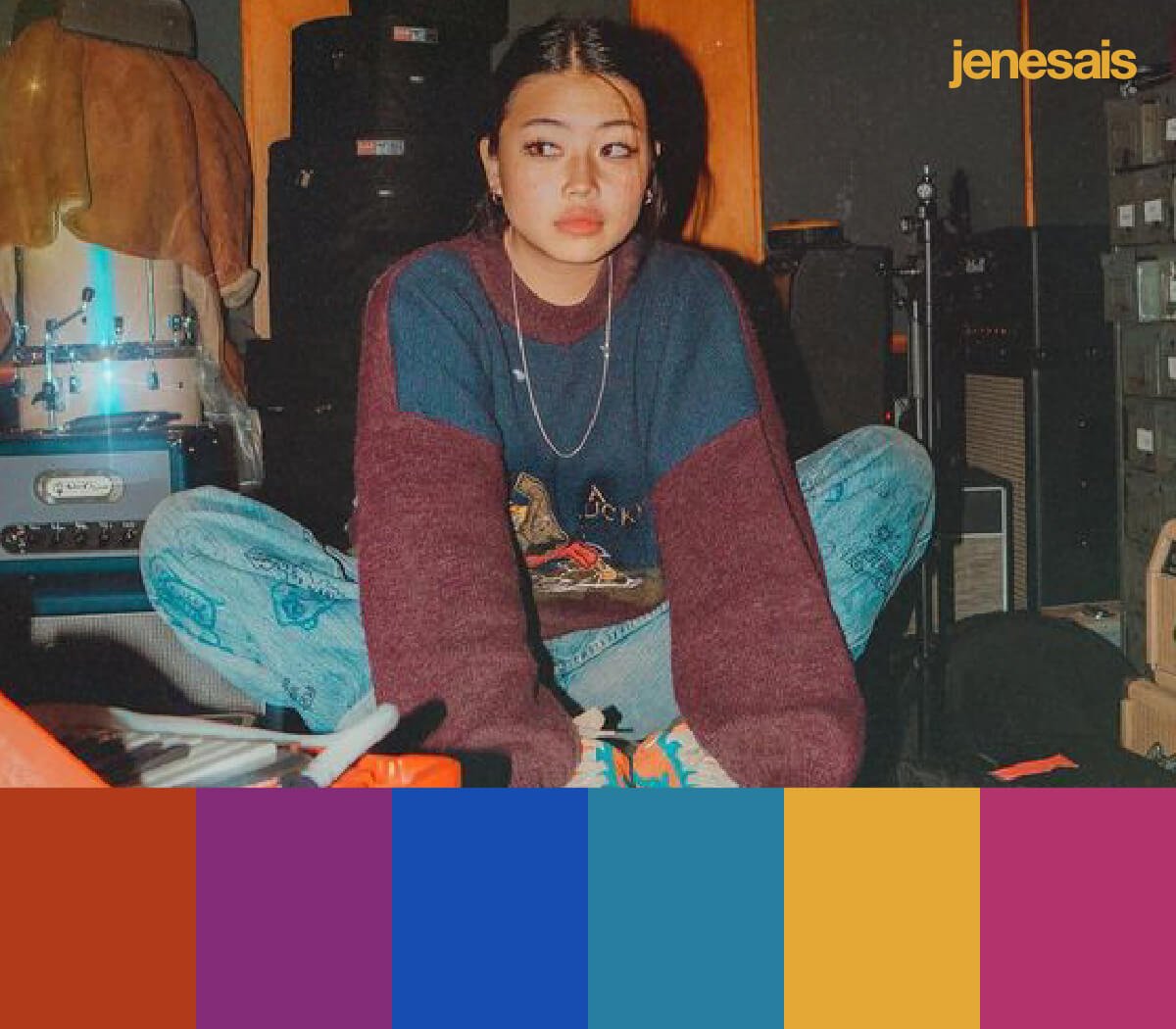 Photo by @radvxz
Cloud Color Palette
Dreamy pastels cotton candy skies.
Hex Codes: #F08D7E | #EFA18A | #E2BAB1 | #DDA6B9 | #ACAEC5.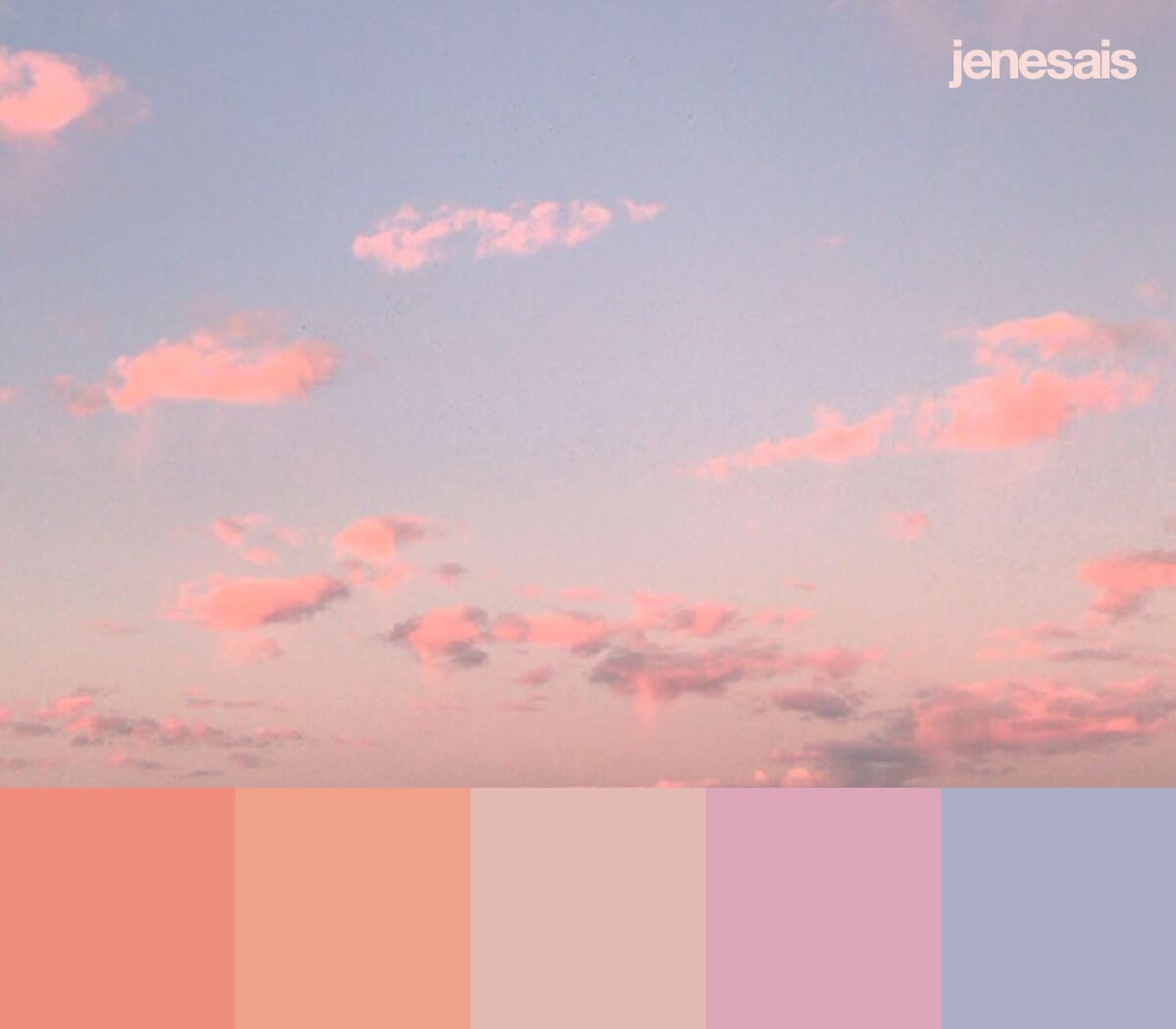 Photo by @h.e.n.i
Cottagecore Color Palette
Cottagecore's palette is inspired by natural earth tones.
Hex Codes: #596854 | #7F803E | #CC9A52 | #AD794B | #FCE4B4.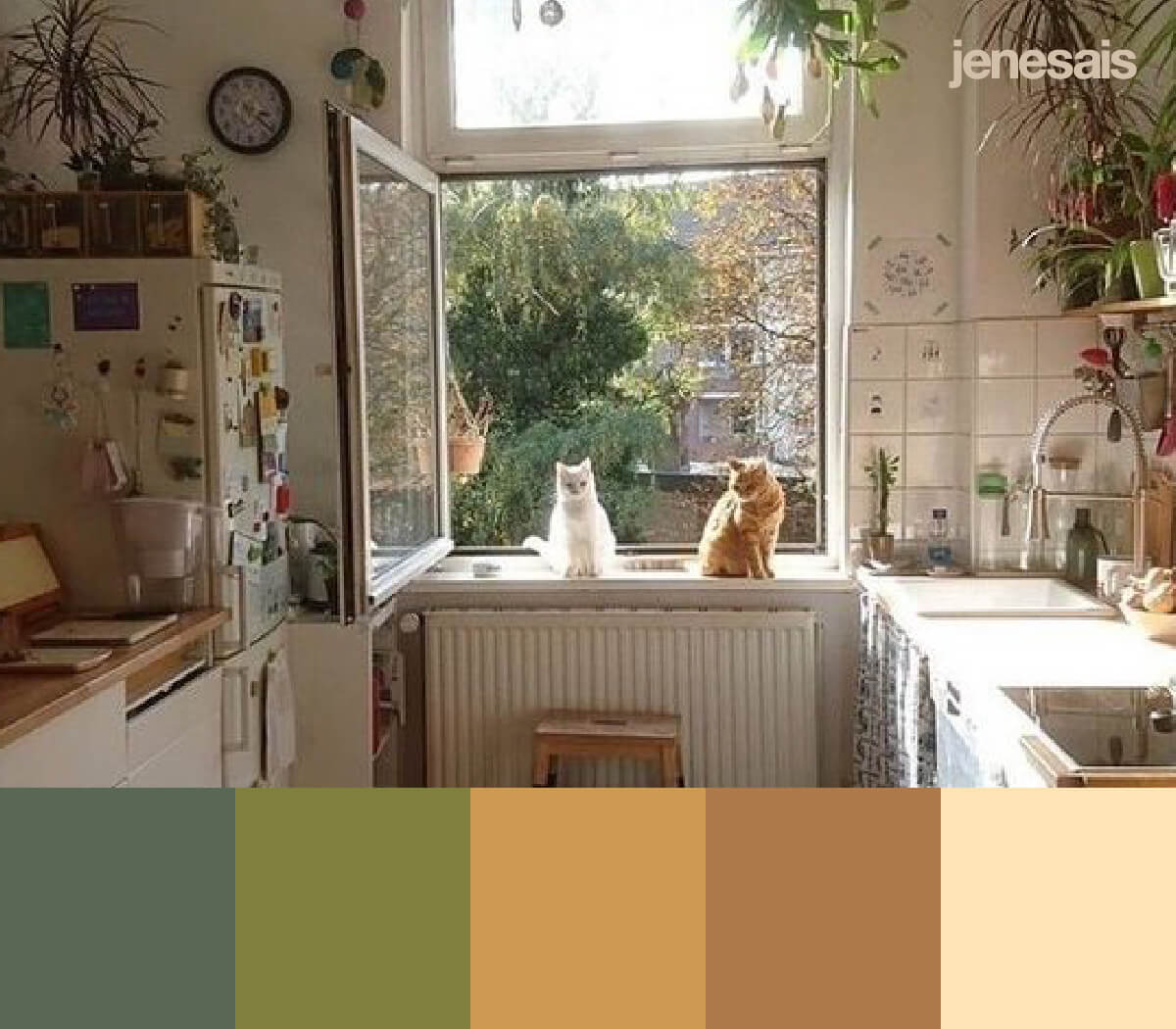 Kawaii Pastel Color Palette
Bright blues and pinks are staples of a kawaii palette.
Hex Codes: #BEFCFF | #DEFFFA | #FFDAF5 | #B0E1FF | #E6C6FF.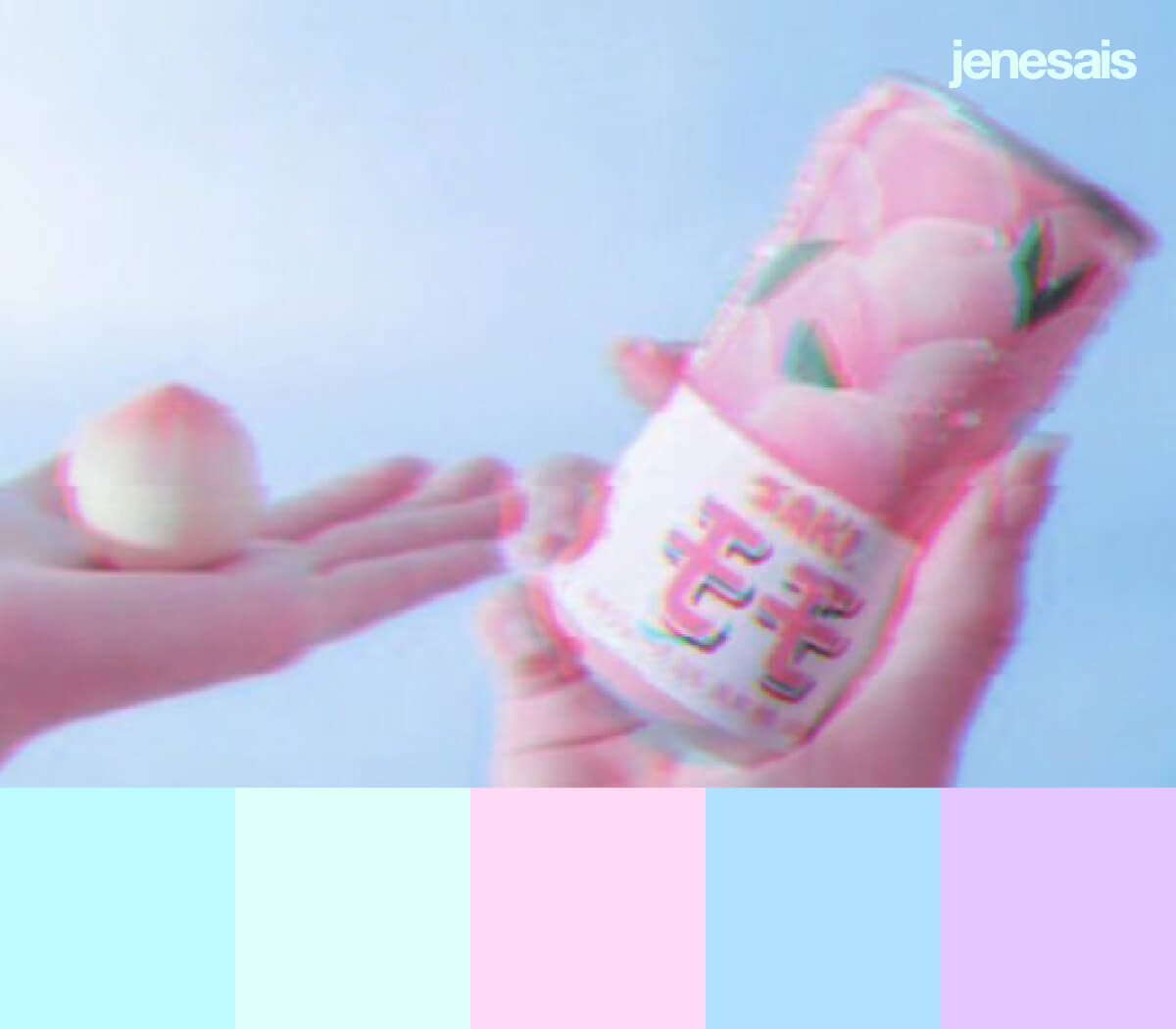 Photo by @mmoriqomm
Ocean Color Palette
Blue shades for blueass water.
Hex Codes: #18363E | #5F97AA | #2D5F6E | #3E88A5 | #93C4D1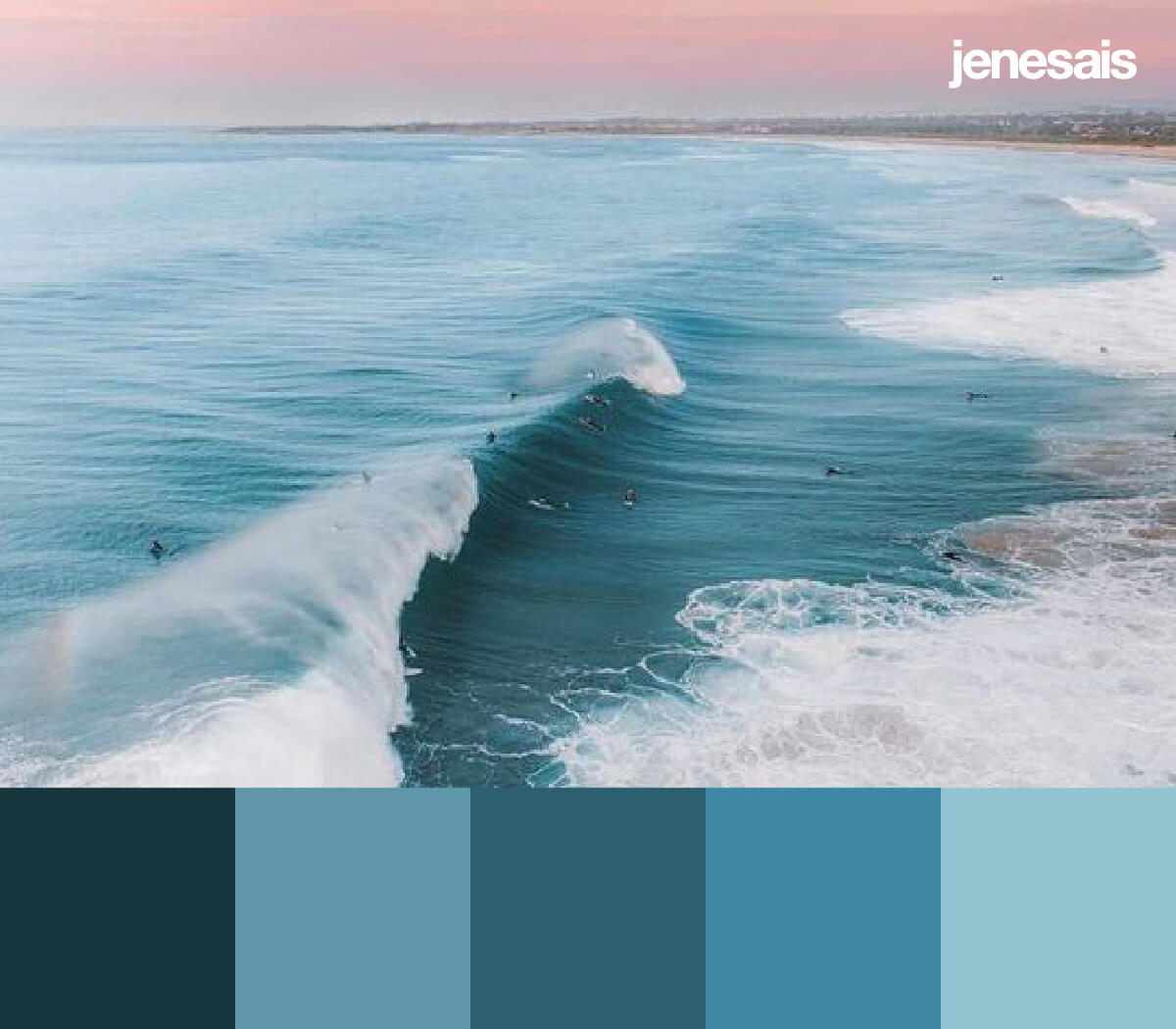 Plant Color Palette
Fifty five shades of green.
Hex Codes: #2D4030 | #49684C | #5D7F61 | #6B8E6E | #97B299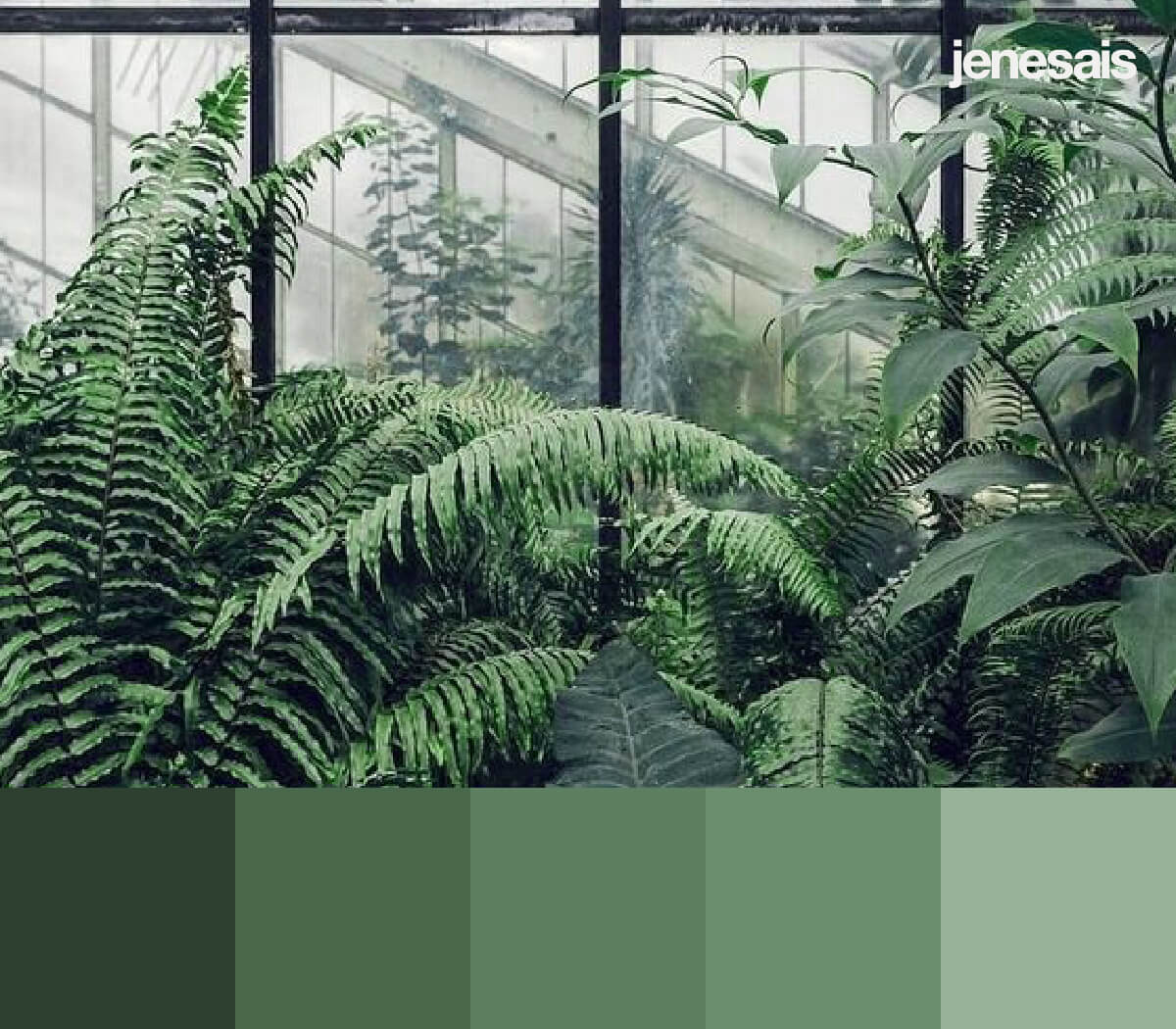 Summer Color Palette
Nothing says sunset and summer nights like these orange and purple hues.
Hex Codes: #C6808C | #6D5B87 | #44364B | #EC745C | #F5AD8C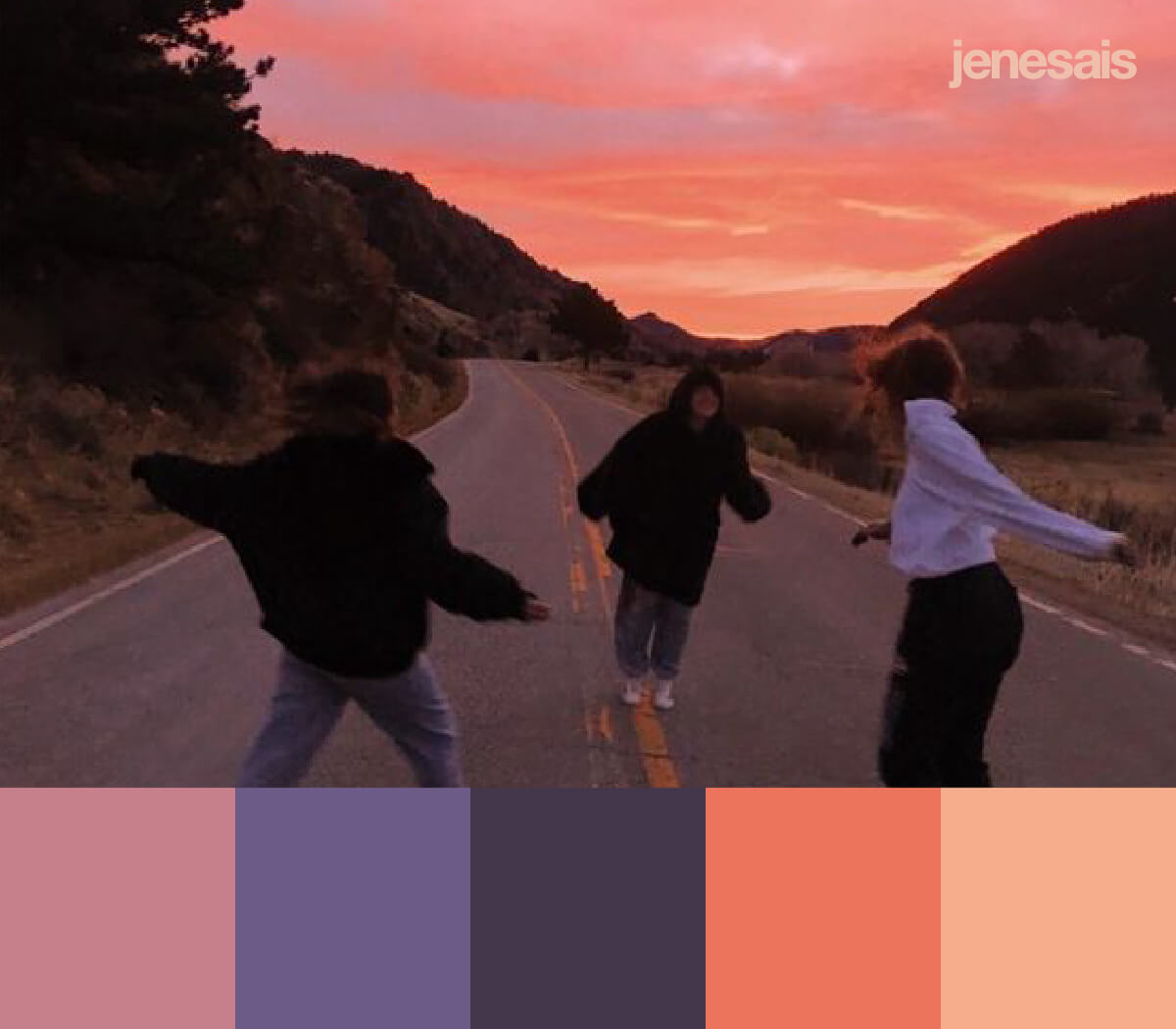 VSCO Aesthetic Color Palette
The VSCO color scheme is closely reminiscent of the 90s, but with a contemporary twist. You can catch any of these colors on a Fjällräven bag.
Hex Codes: #FFB600 | #44A9CC | #EB563A | #F4B998 | #50BCB9.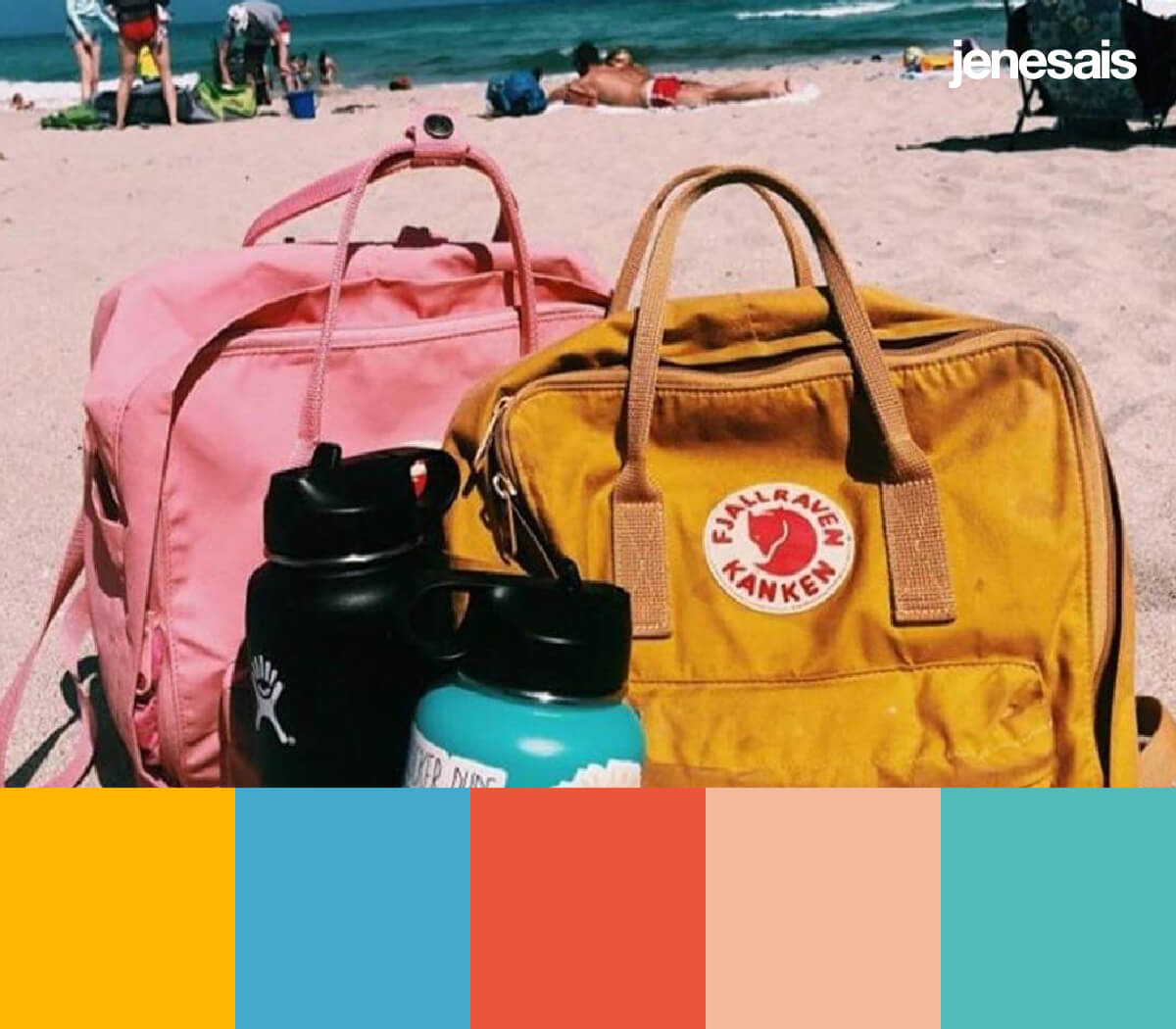 Beige Aesthetic Color Palette
Beige Hex Codes: #AA9D94 | #BBADA1 | #D2C1B3 | #E7D7CB | #F7EDE2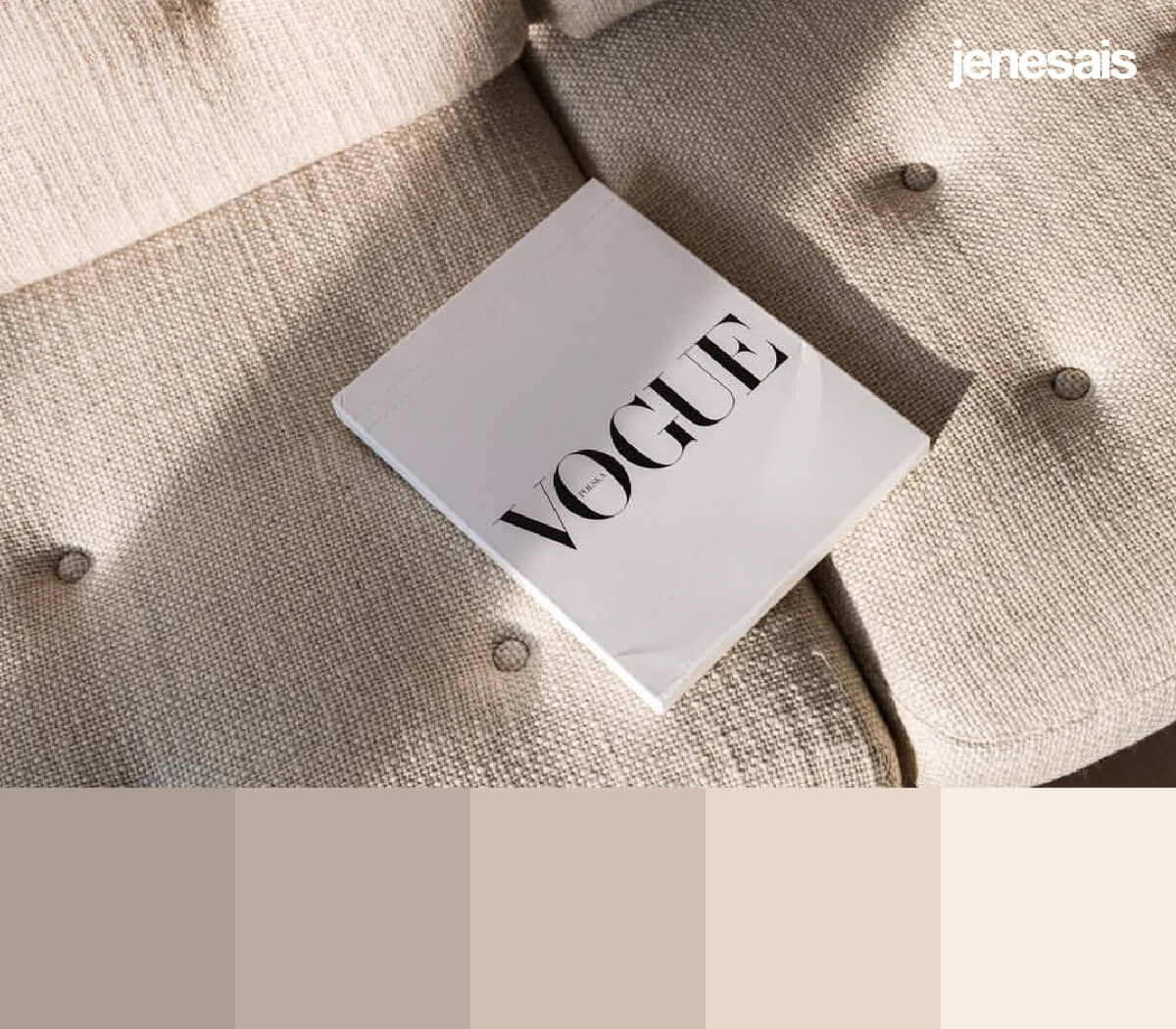 Peach Aesthetic Color Palette
Peach Hex Codes: #E3826F | #E4A9A4 | #EFBA97 | #F1CCBB | #E7D5C7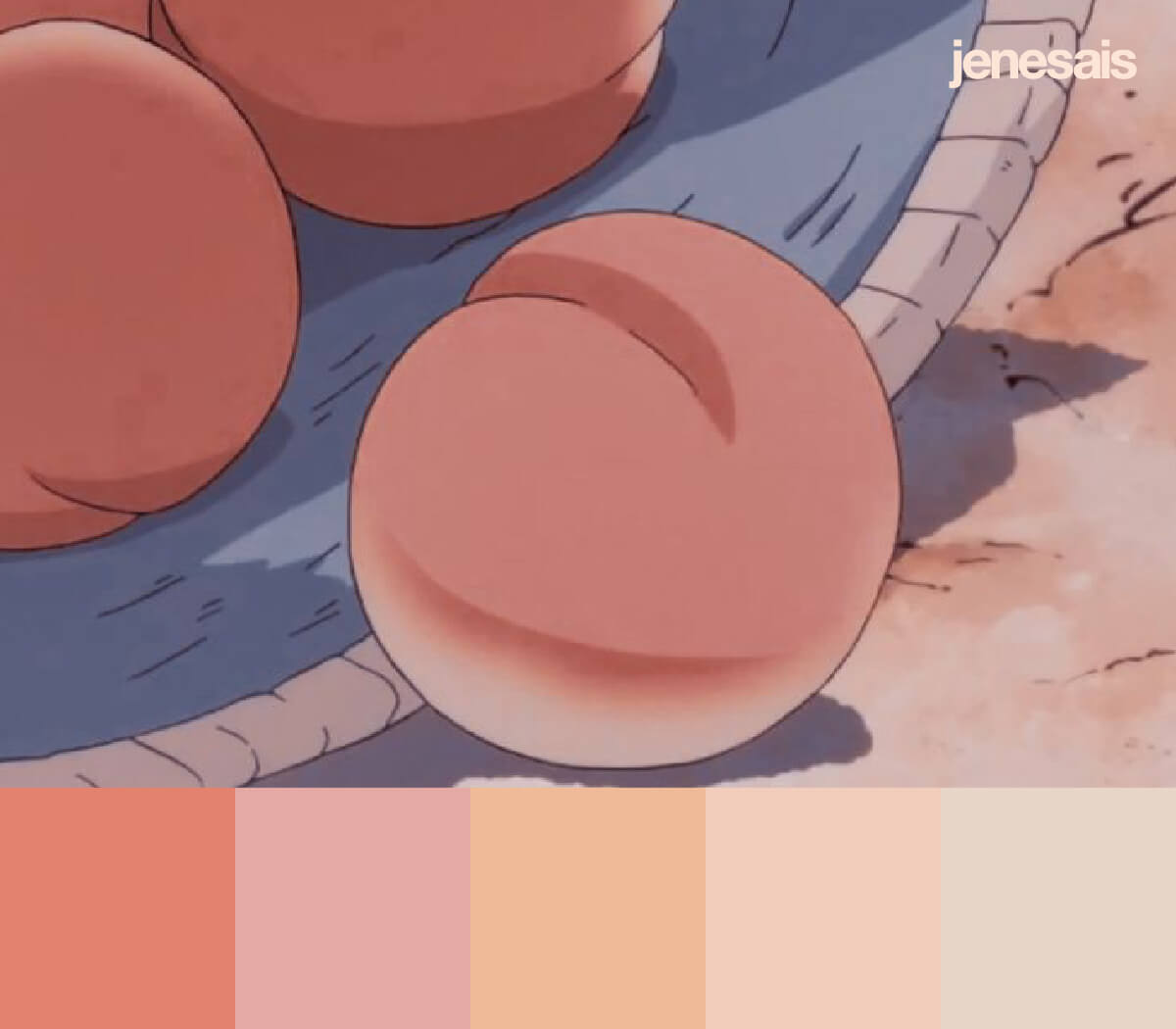 Grey Aesthetic Color Palette
Grey Hex Codes: #605E5F | #7E7D7F | #8E8E8E | #A9A8AA | #B8B8BC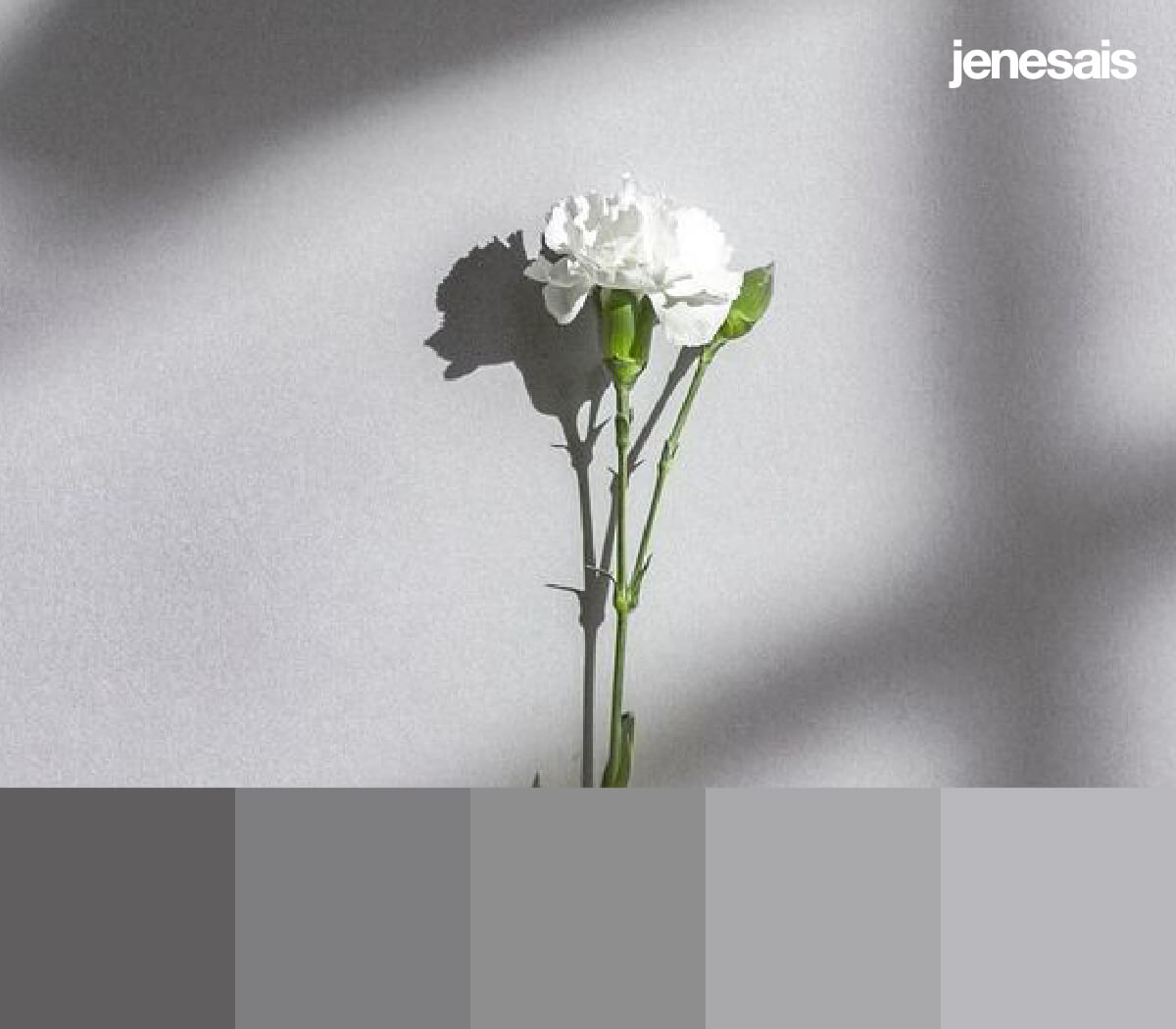 Brown Aesthetic Color Palette
Brown Hex Codes: #66422D | #966045 | #B26E4B | #C7976F | #EBD2BC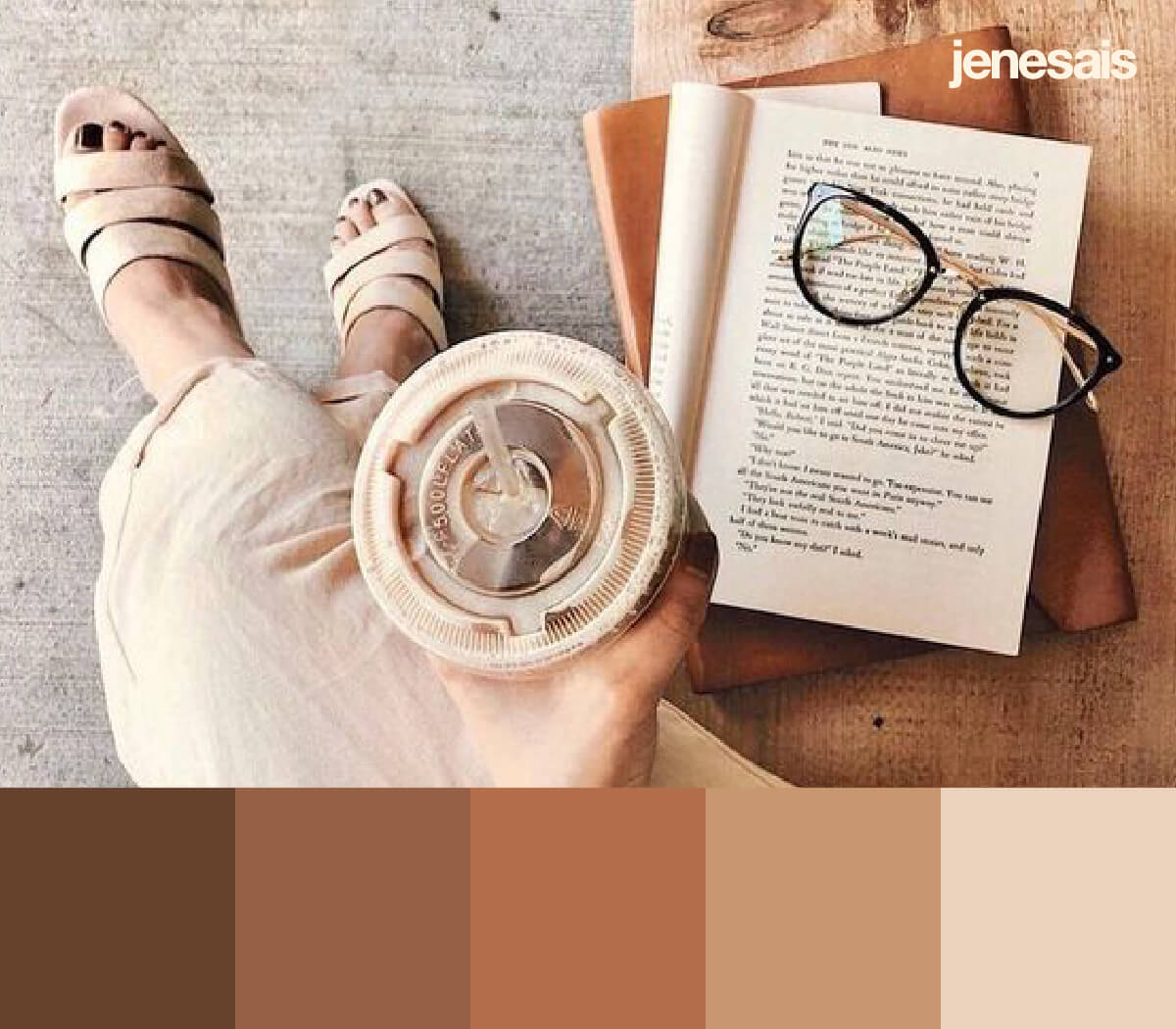 Yellow Aesthetic Color Palette
Yellow Hex Codes: #C56A1D | #D18623 | #D3982F | #E8C539 | #F4D44E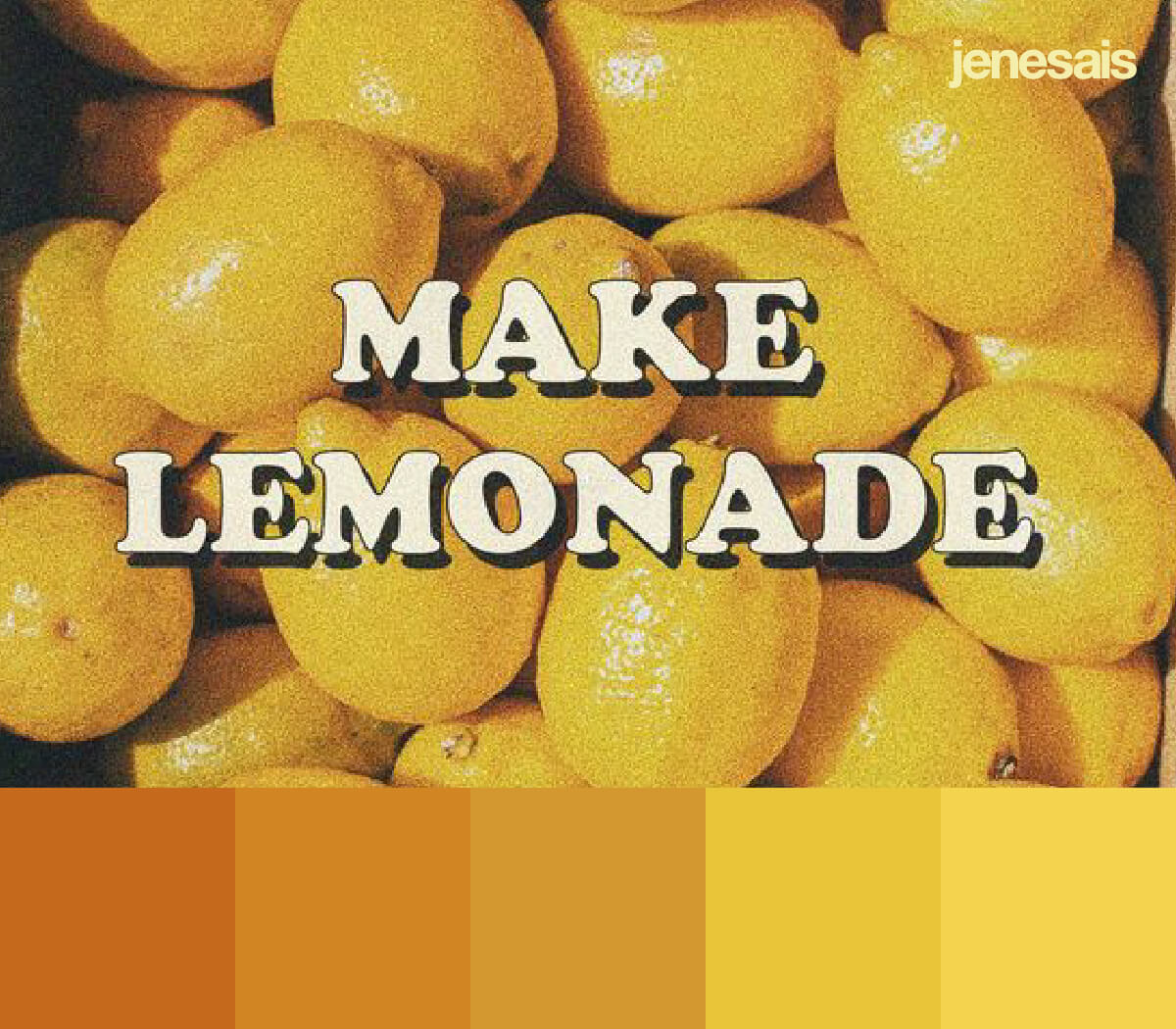 Pink Aesthetic Color Palette
One of the more popular colors when it comes to aesthetics. Can be used for almost anything and seen quite a few times across iPhone app icon themes.
Pink Hex Codes: #D84F74 | #EA79A3 | #EE8EA5 | #F7BAD3 | #F7DAE8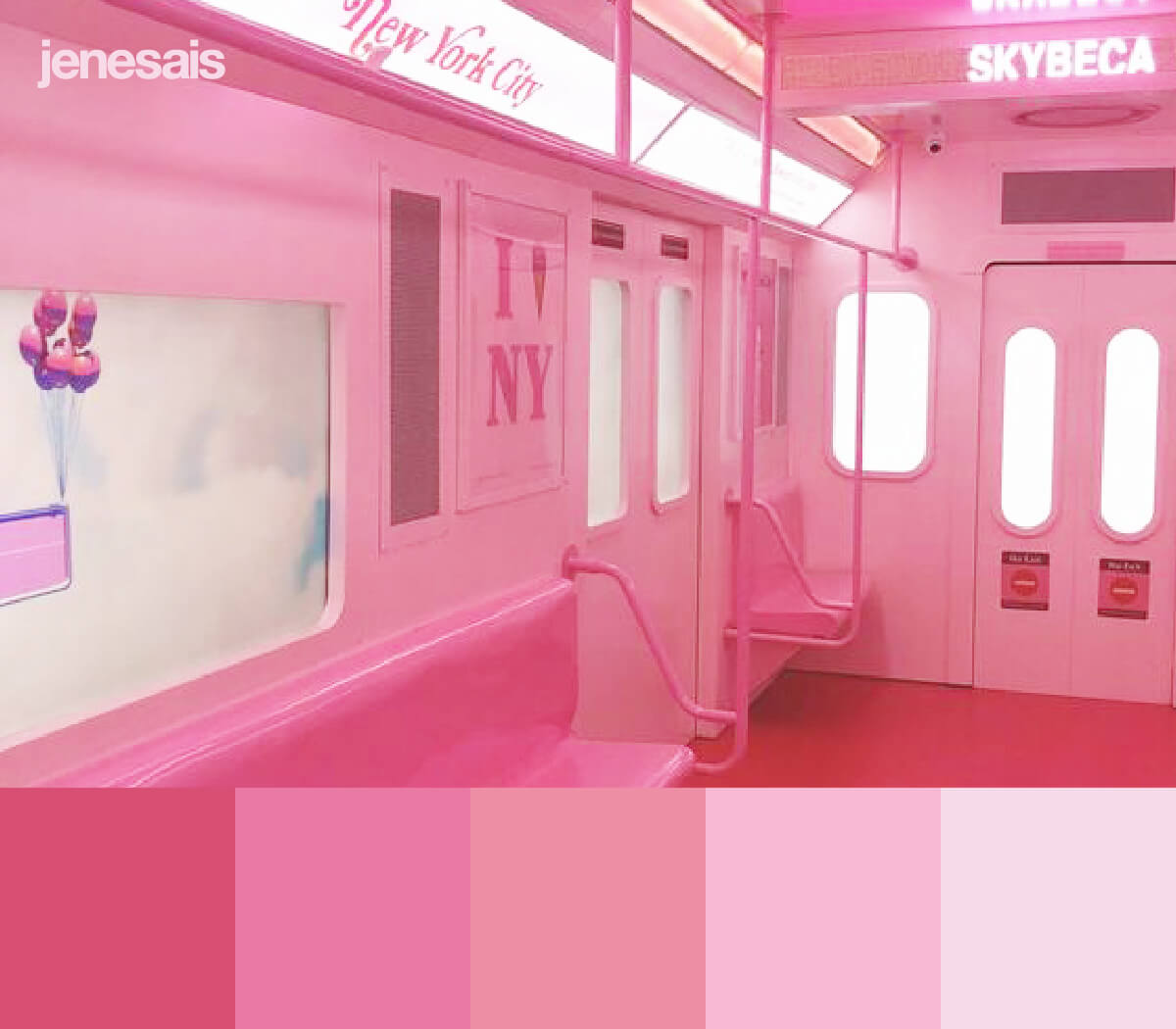 White Aesthetic Color Palette
White Hex Codes: #D1D1D1 | #E1DBD6 | #E2E2E2 | #F9F6F2 | #FFFFFF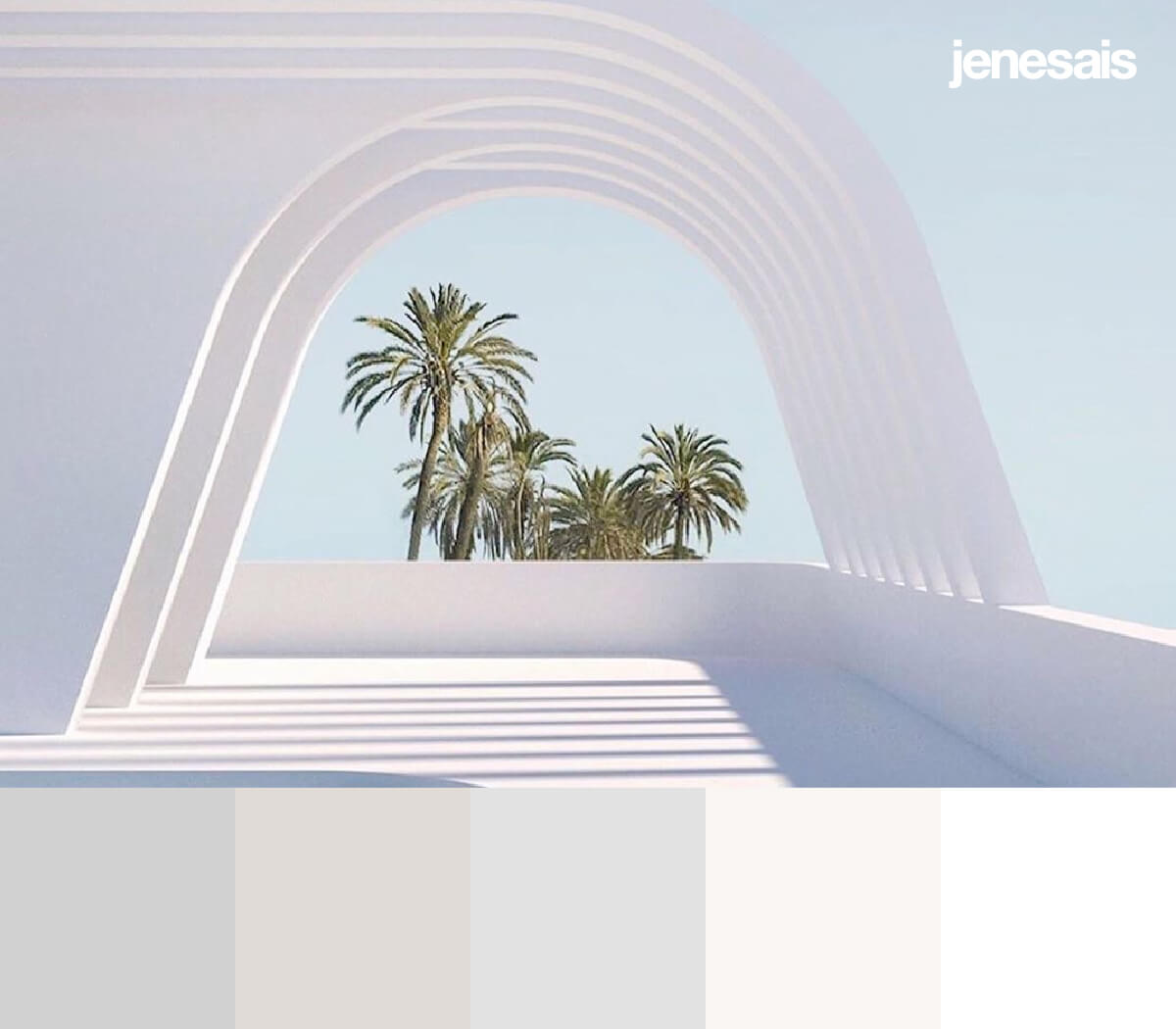 Photo by @mascaraqueart
Red Aesthetic Color Palette
Red Hex Codes: #4B1517 | #7C1715 | #9E1C29 | #AB2838 | #B84656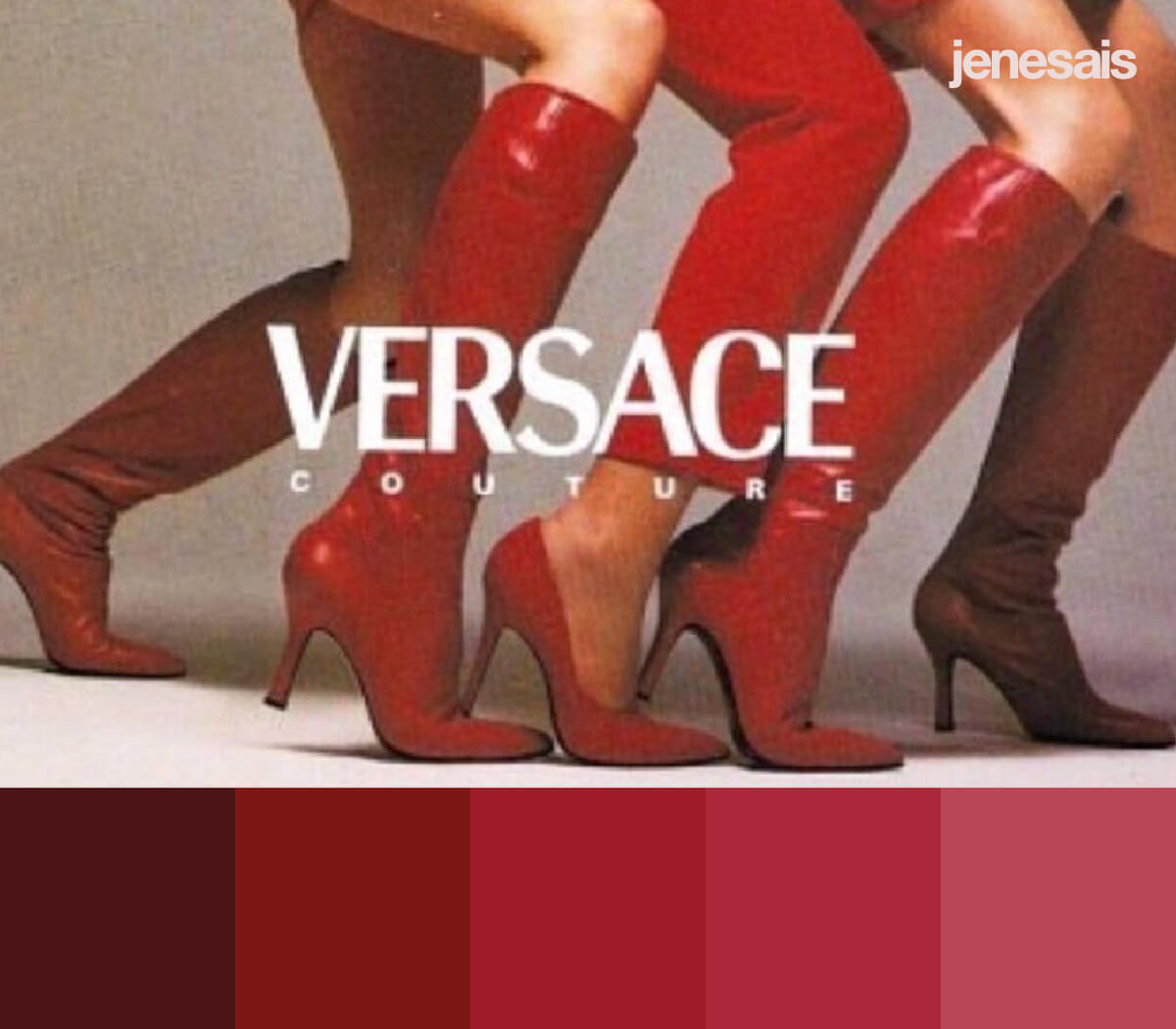 Photo by Versace
Blue Aesthetic Color Palette
Blue Hex Codes: #20498A | #3D6FAD | #4A88C5 | #88AEDB | #BBDAF2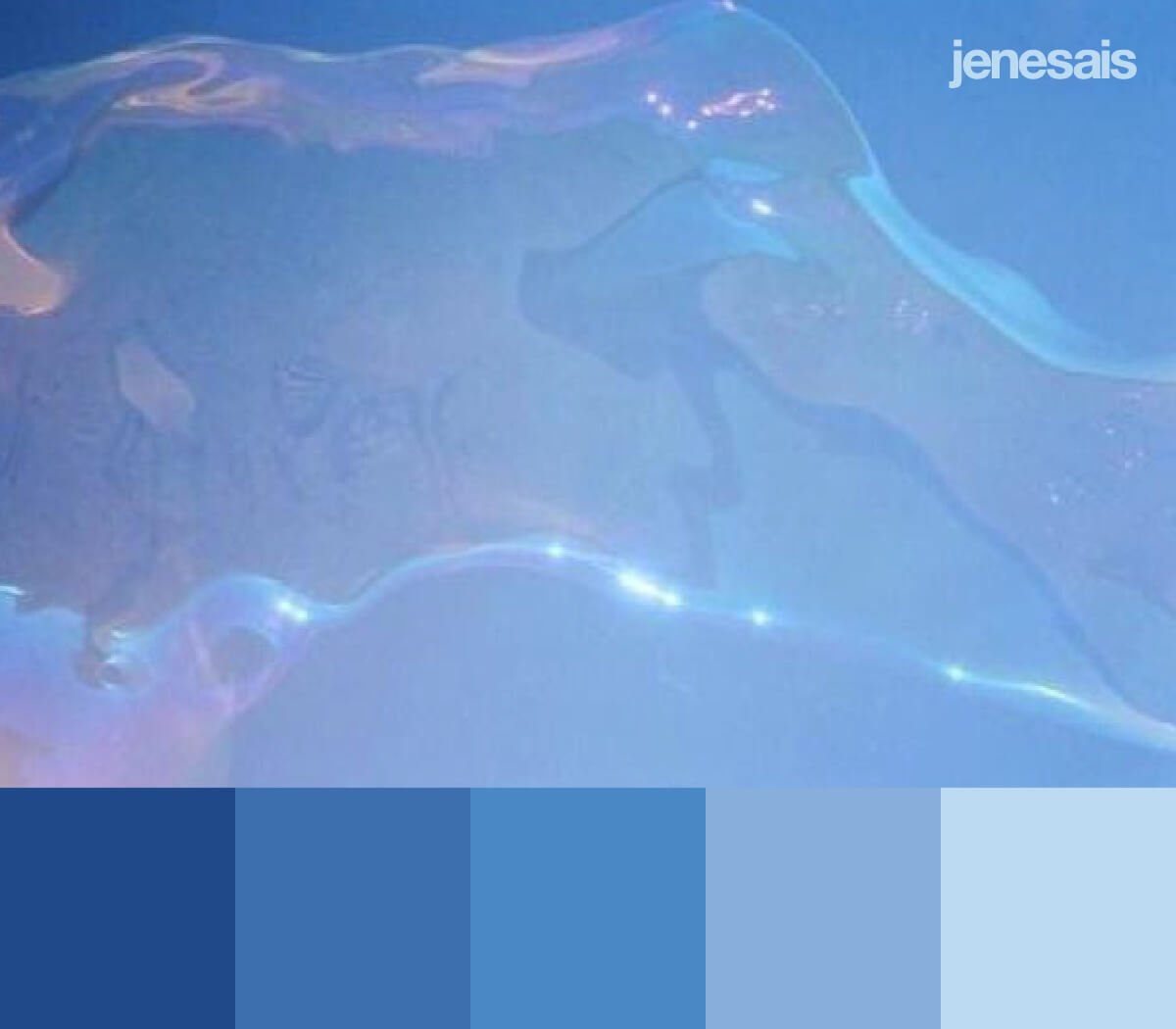 Purple Aesthetic Color Palette
Purple Hex Codes: #5A2555 | #5D2A7B | #7948A2 | #A063C8 | #BE8CE5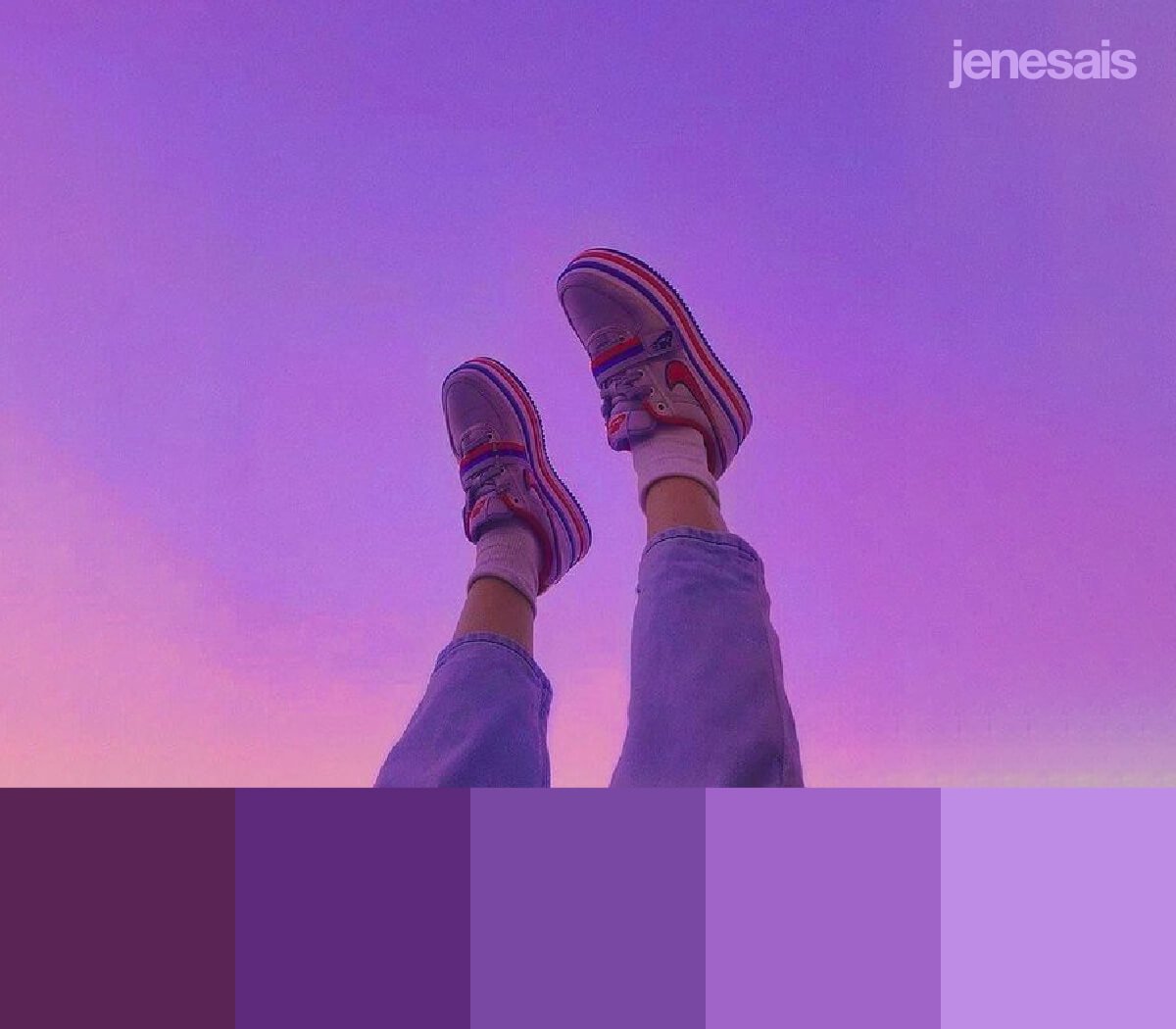 Photo by @firehflies
Green Aesthetic Color Palette
If you're all about the green, we have an entire green aesthetic moodboard with everything you need – check it out!
Green Hex Codes: #28662B | #2A8636 | #43AA47 | #81C953 | #97E589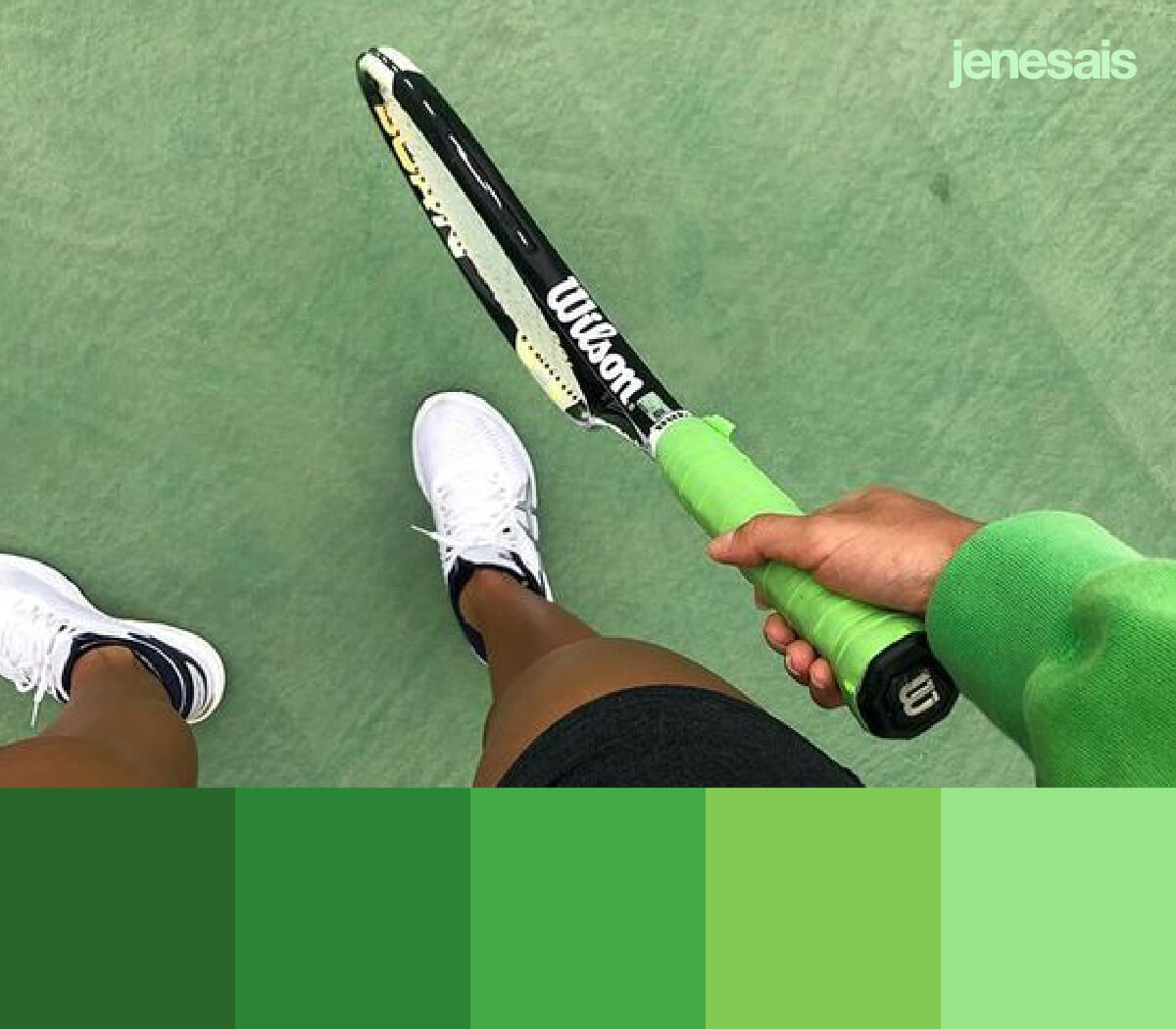 Photo by @emilyoberg
Orange Aesthetic Color Palette
Orange Hex Codes: #AA3815 | #BC4D1D | #D36833 | #ED7D51 | #EFA17F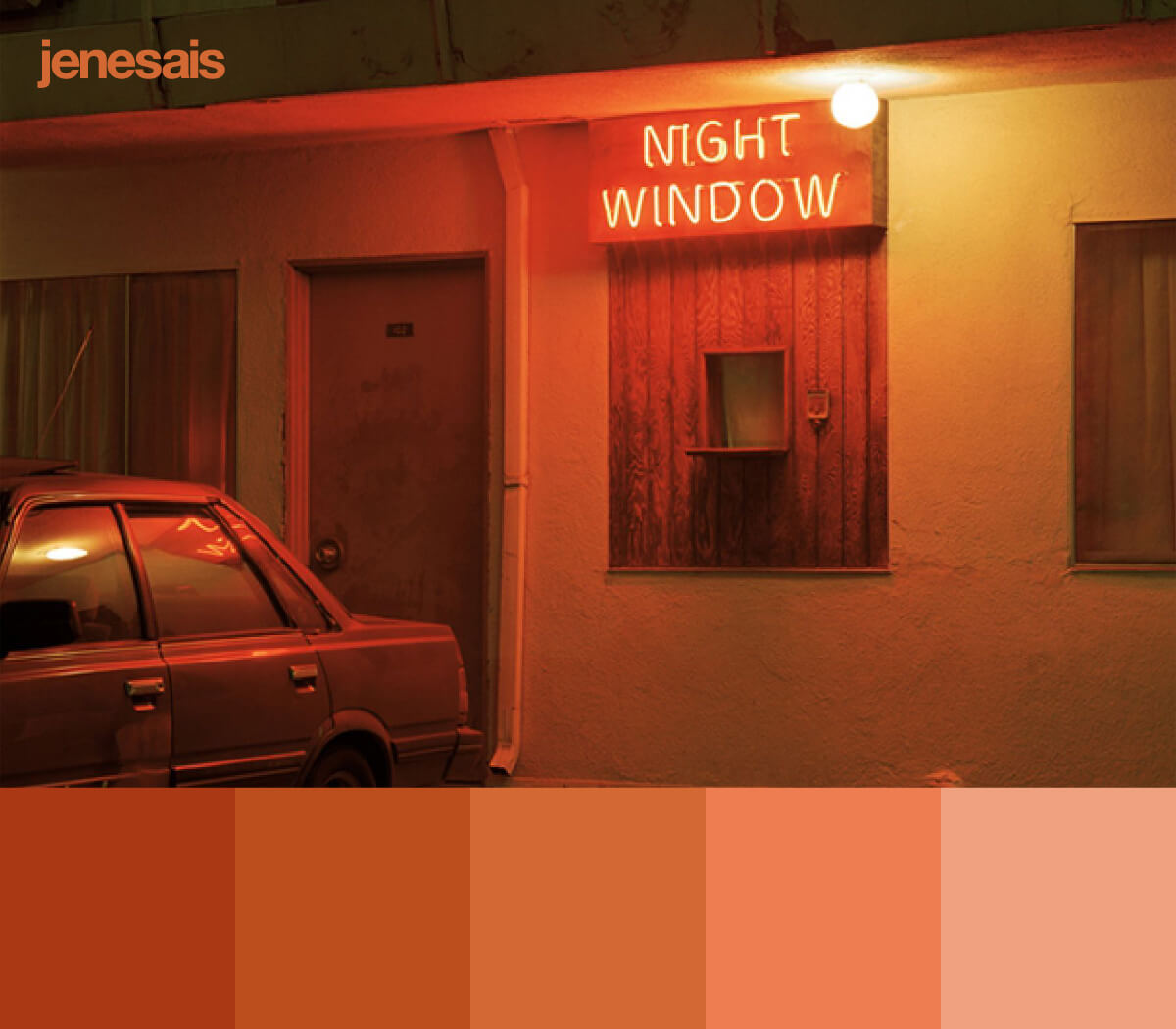 Black Aesthetic Color Palette
Black Hex Codes: #0F0E11 | #23252D | #2B2D35 | #3A3C44 | #46484F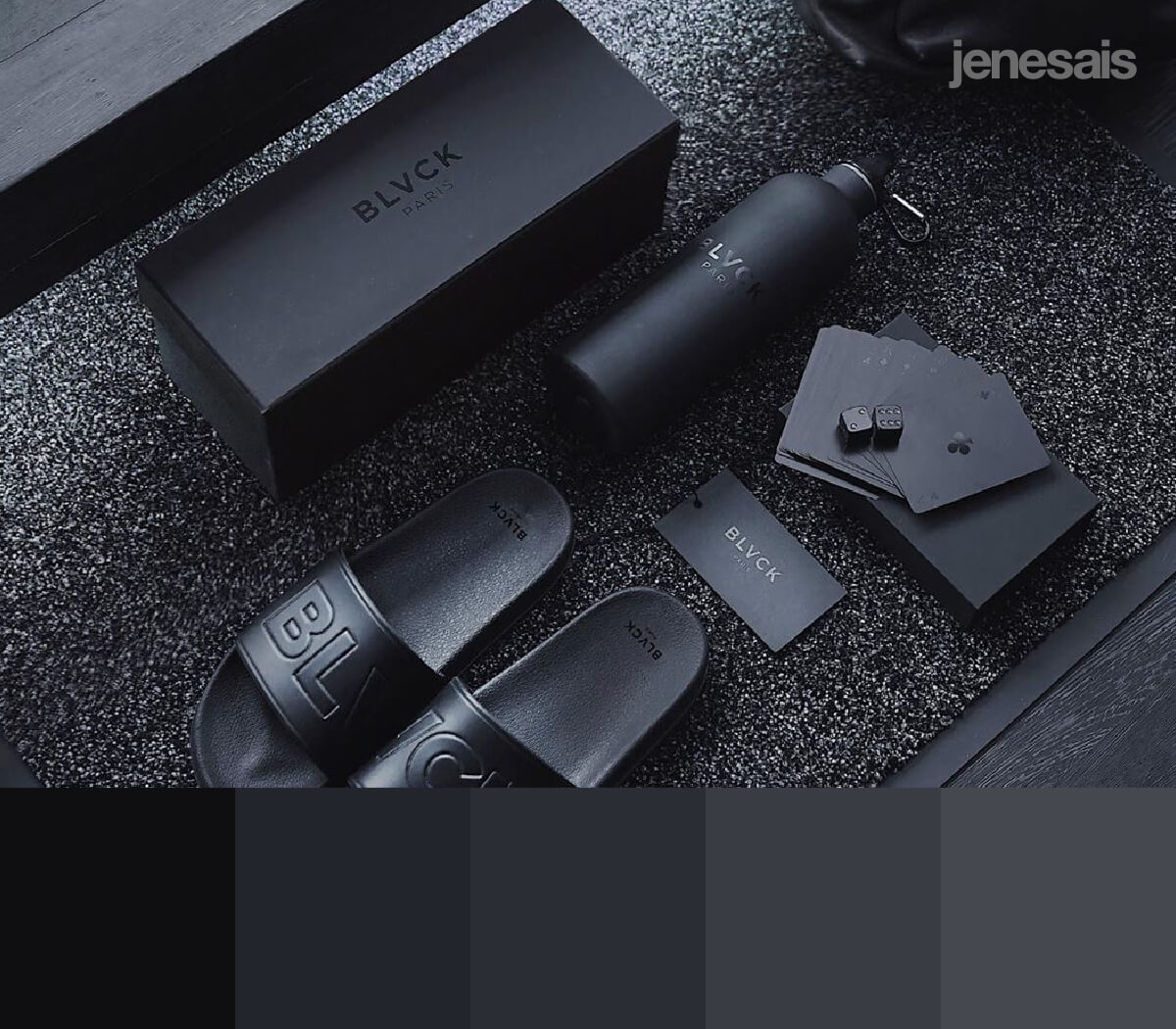 Photo by @black
Are we missing any aesthetic color palettes? Let us know in the comments below which color schemes we should add to the list!