If a matcha latte doesn't quite quench your green aesthetic thirst, this green moodboard will. Whether you're a fan of a soft green, sage green, or a rich deep forest green, we've curated the most aesthetically pleasing green pictures for you to add to your own moodboards, for all categories – ranging from homes, to destinations, style, food, and more!
If you're looking for more aesthetic color inspiration, be sure to check out more of our aesthetic color palettes.
Want more aesthetic inspo and tips? Join our mailing list to get ideas straight to your inbox 📮
Aesthetic Green Homes & Interiors
Bring the outdoors indoors by adding some green to your living area. Adding plants or a green piece of furniture will bring your green aesthetic all together in your home.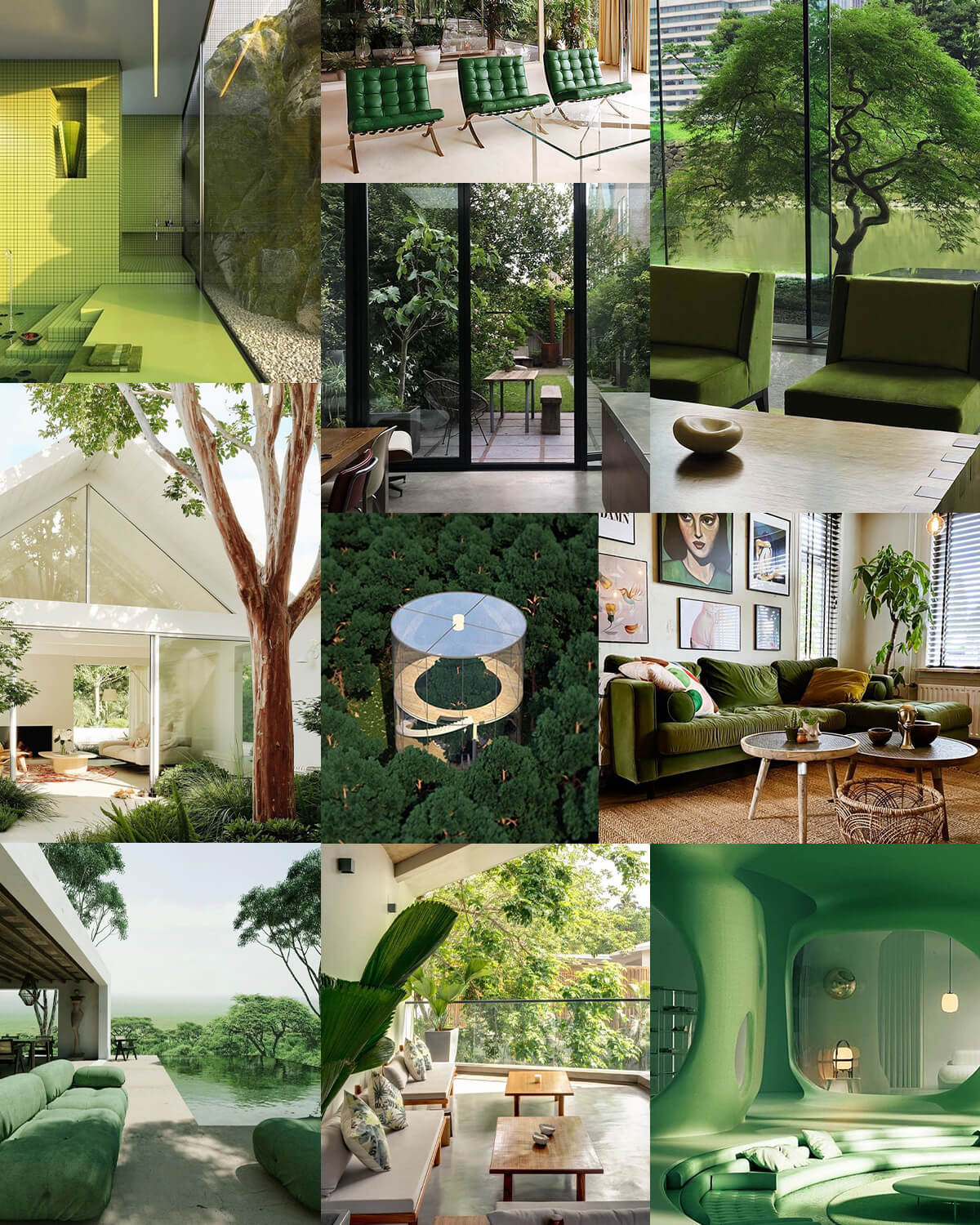 Aesthetic Green Cars
While not a common color for vehicles these days, nothing quite compares to a car with the right green. Forest green and sage green cars have a je ne sais quoi and just exude "timeless".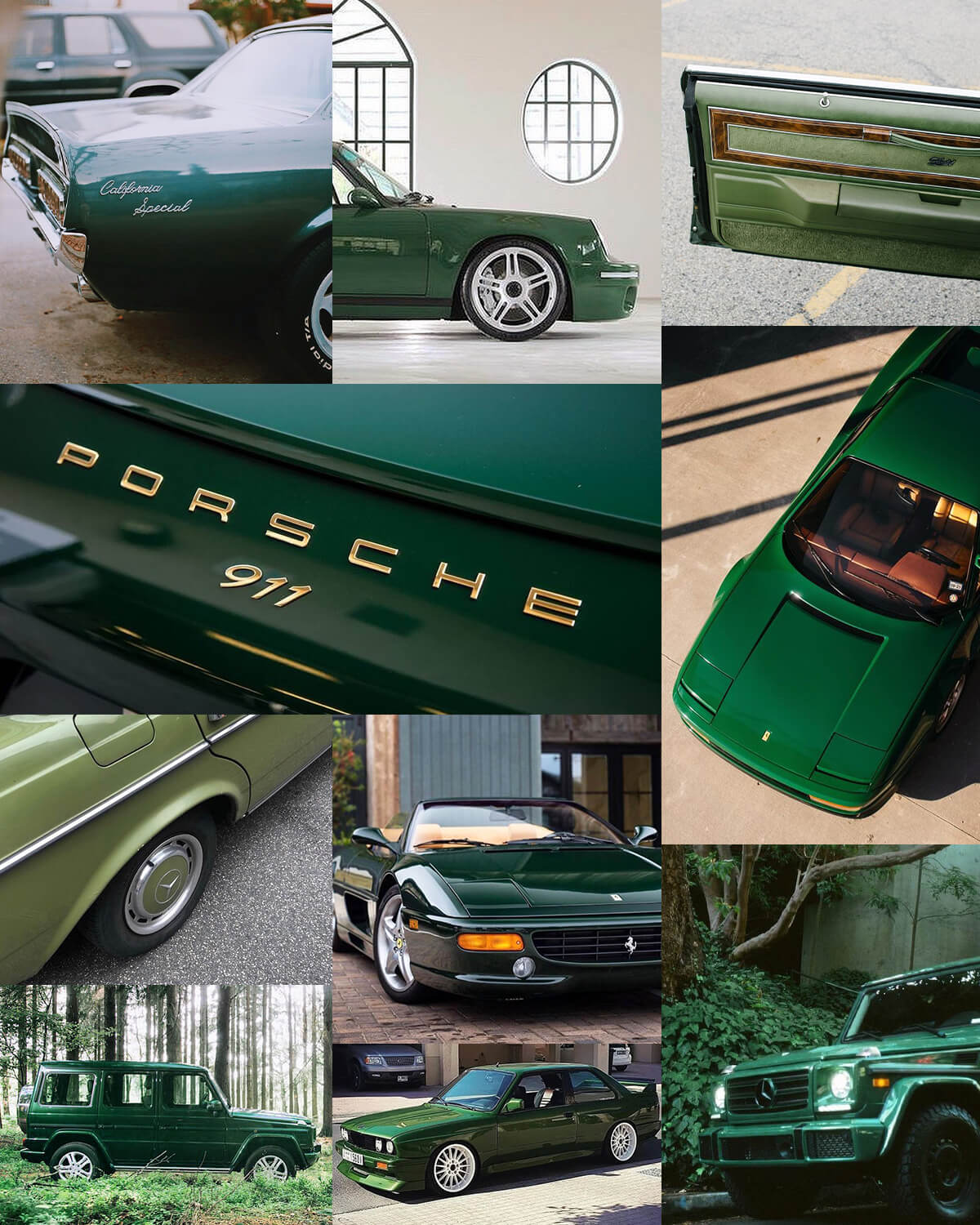 Aesthetic Green Outfits & Style
Forest green is making a comeback in the style world, especially in loungewear and sneakers. Add some green to your wardrobe to rep your aesthetic while out for a walk or running errands.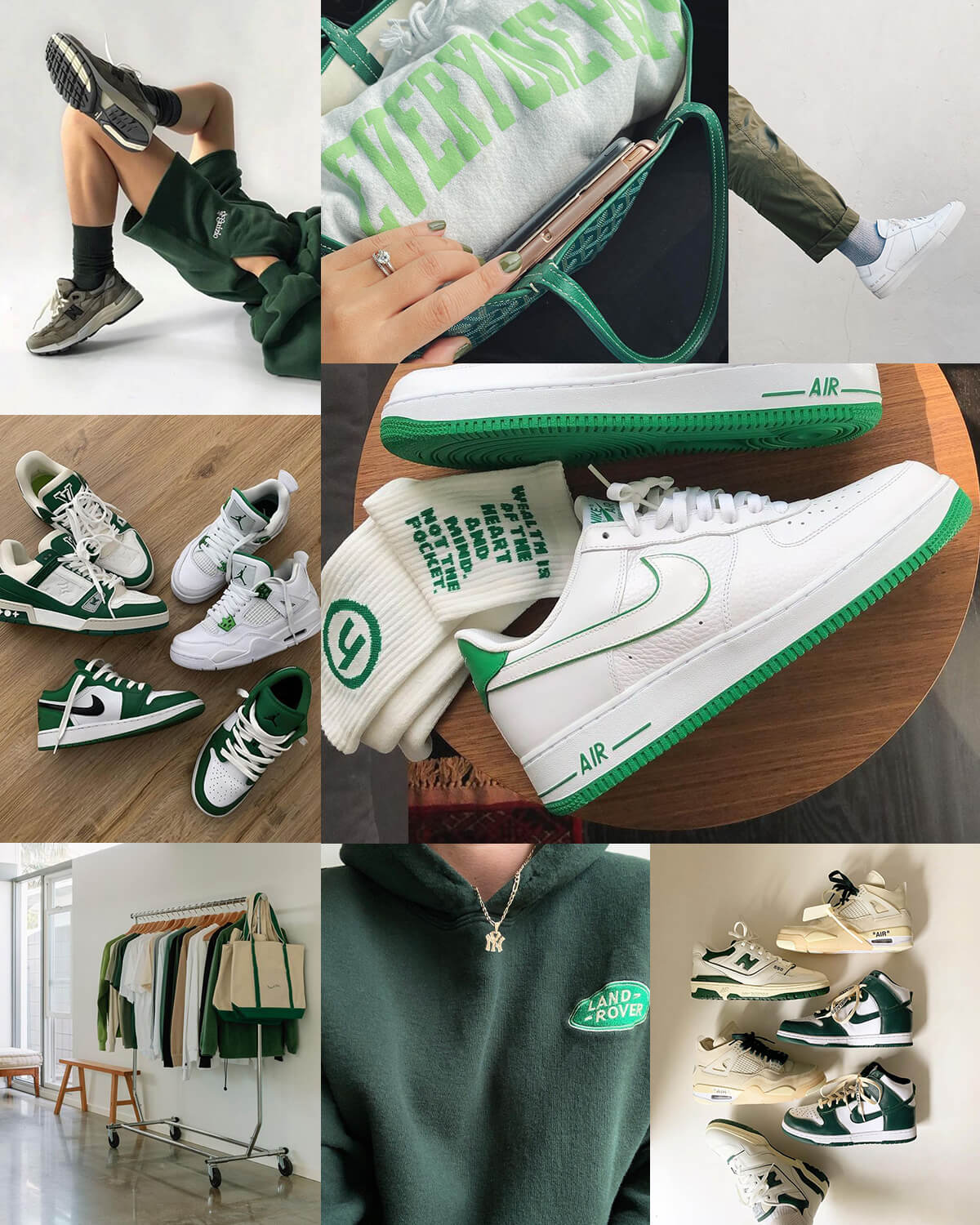 Aesthetic Green Home Decor & Lifestyle
Give your home an earthy look and feel with green aesthetic home decor. Adding mainstays like a rug, catch-all tray, or even a green keychain, can help you complete the green look.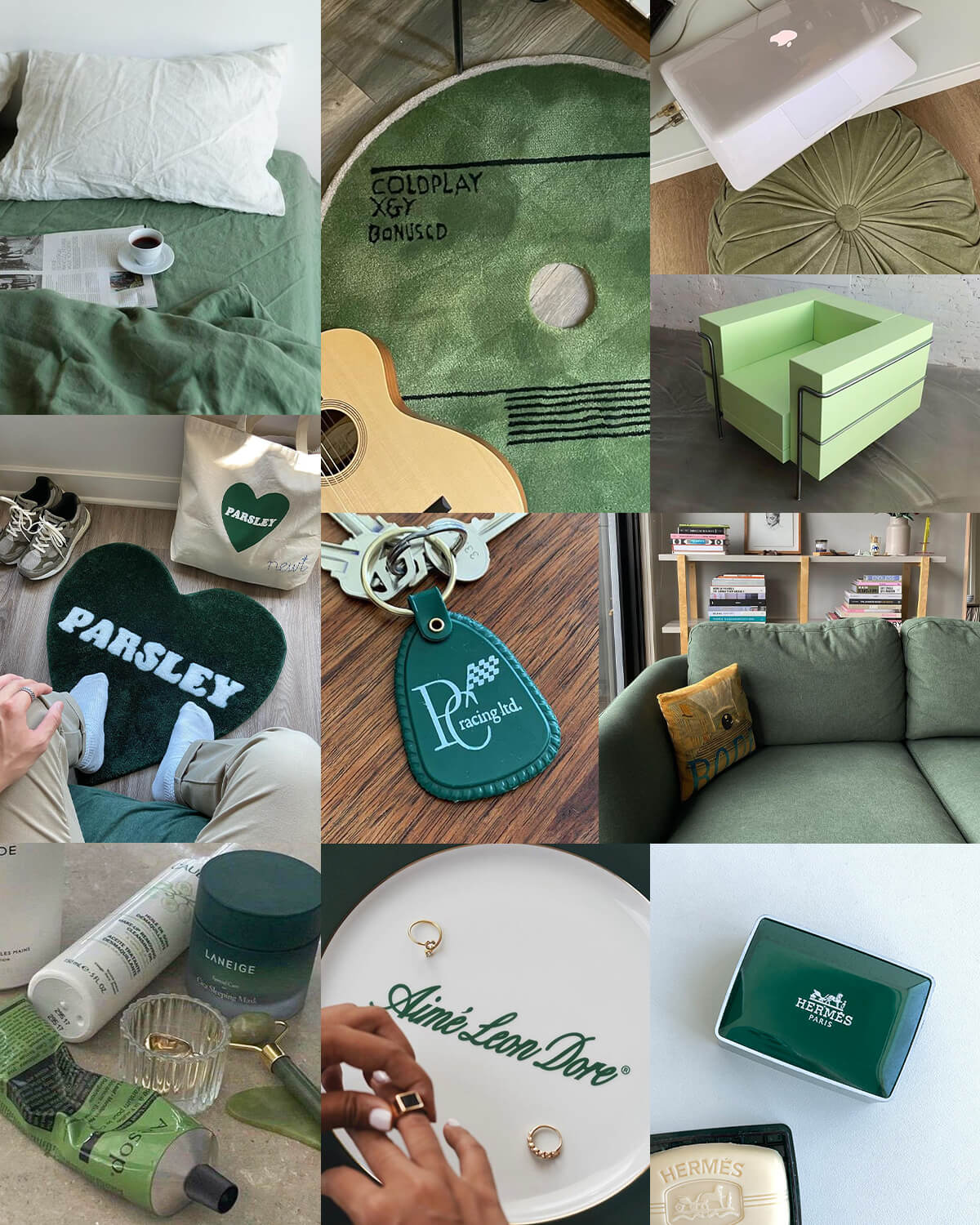 Green Anime Aesthetic
Whether it's from your favorite Studio Ghibli flicks, or other 90s retro anime faves, lose yourself in these dreamy green anime worlds.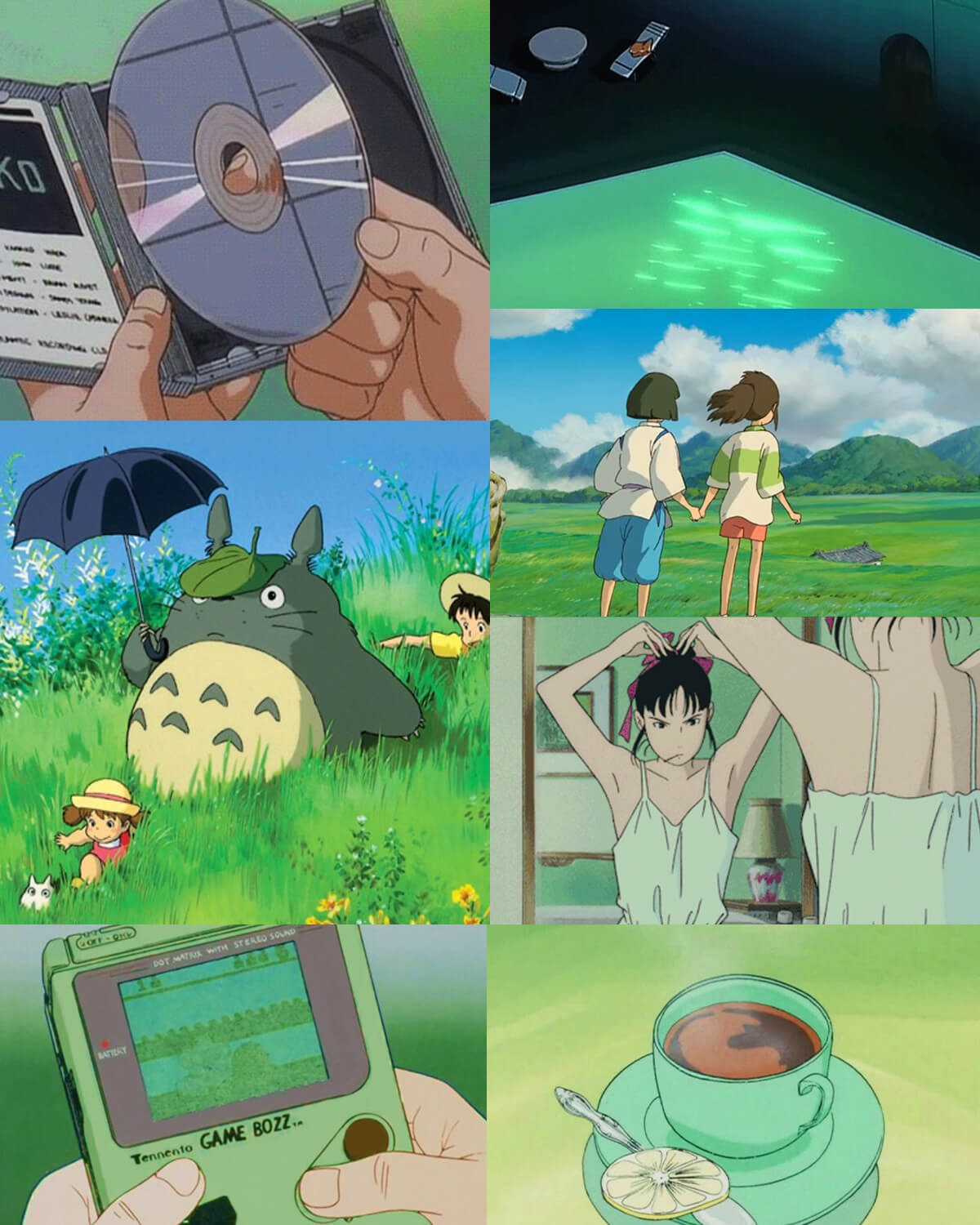 Aesthetic Green Travel & Places
You can get a quick hit of green scenery from a walk through suburbia or a quick camping trip – but from metropolises like Tokyo and LA, to the Tuscan countryside, you can make green dreams a part of your travel plans.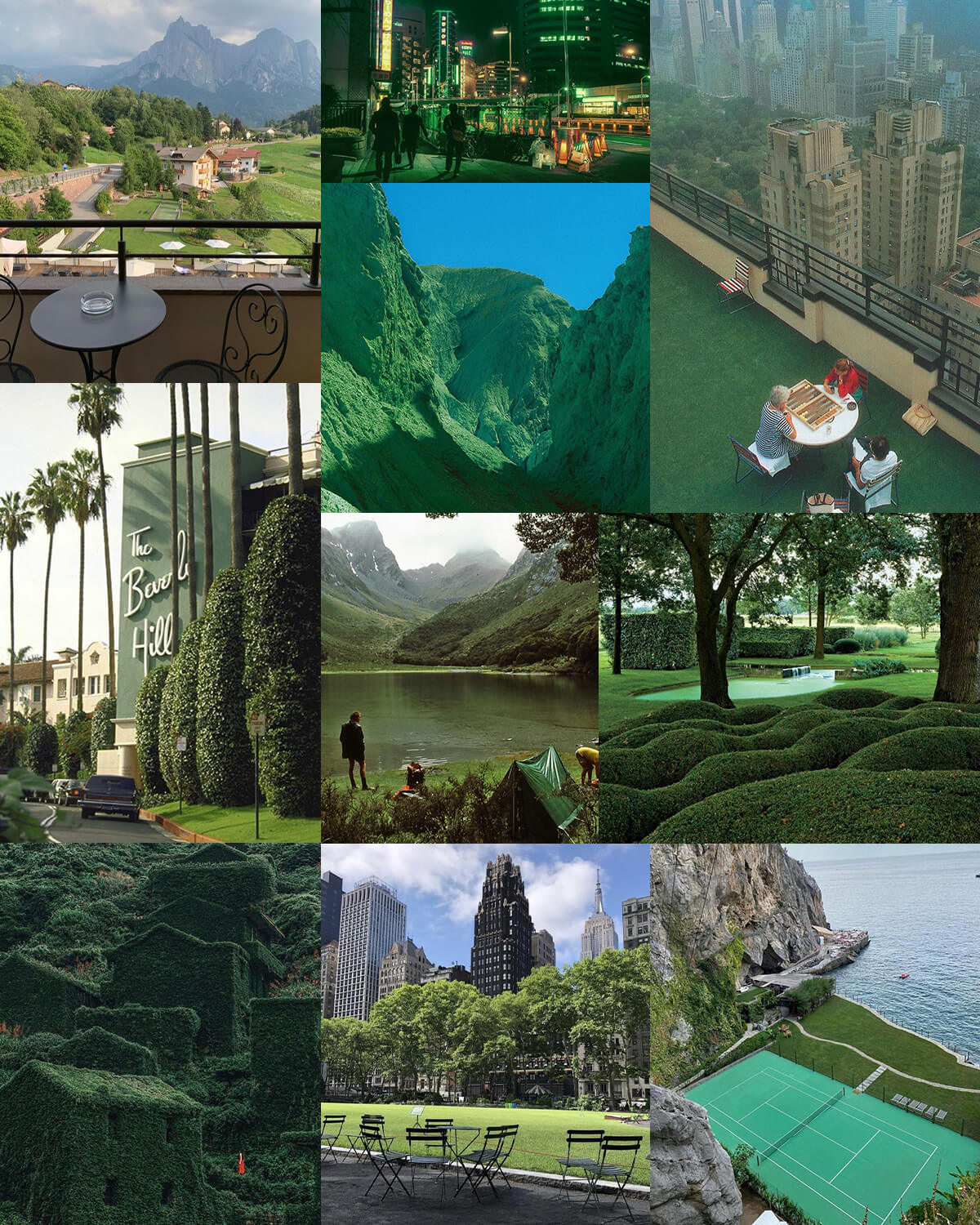 Green Aesthetic Food & Drink
"Eating your greens" has never been easier with aesthetically pleasing green food and drinks – in fact, they're so pretty you won't want to consume them.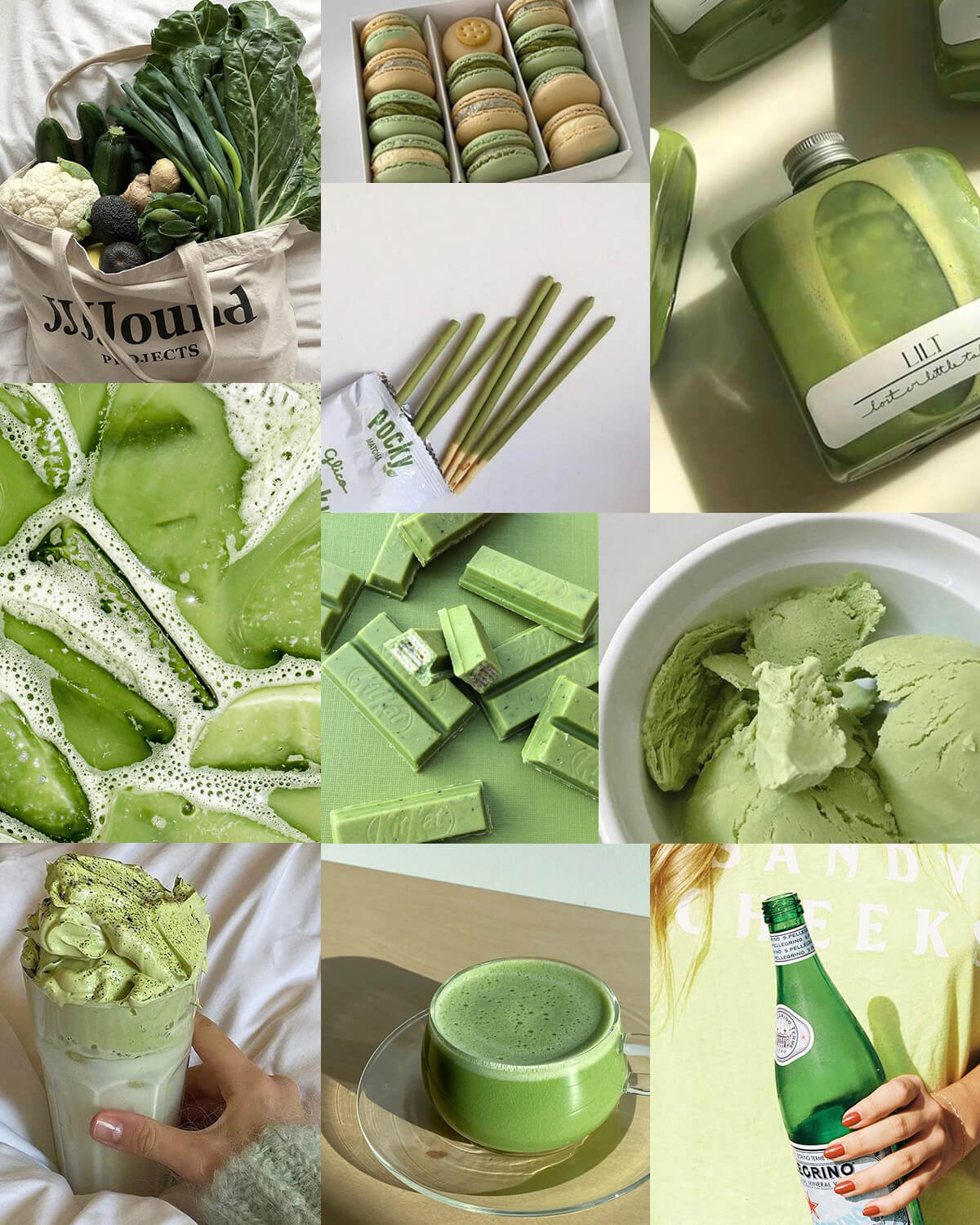 Sports & Wellness Green Aesthetic
Who says exercise can't be aesthetically pleasing too? From green yoga mats and gym bags, to inherently green sports like tennis and golf, the hue is prominent when it comes to sports and wellness.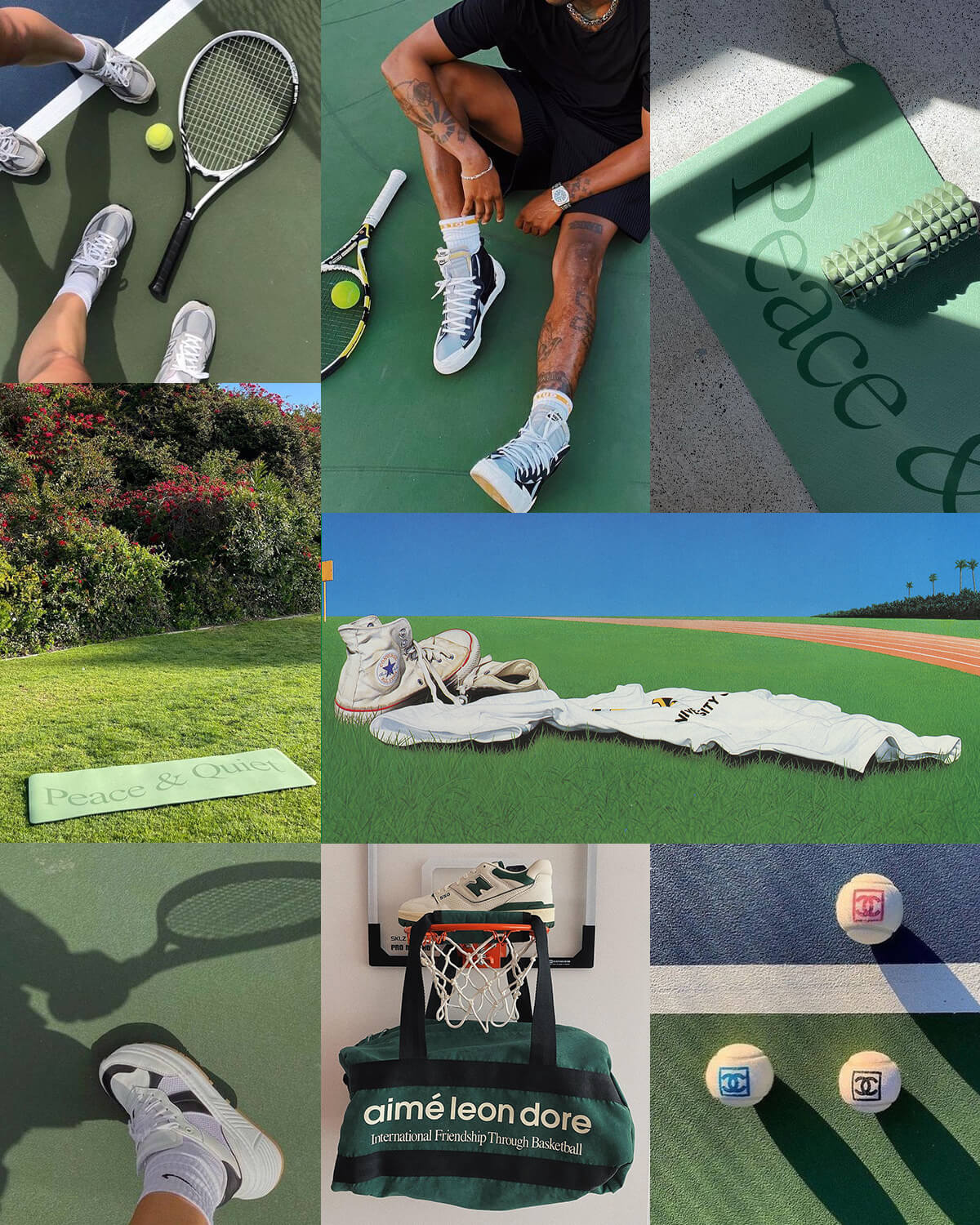 Green Aesthetic Quotes
Start your day off on the right foot with positive quotes – that also happen to be green, and aesthetic. The color paired with these gratitude and self care-ridden words of encouragement truly is a therapeutic combination.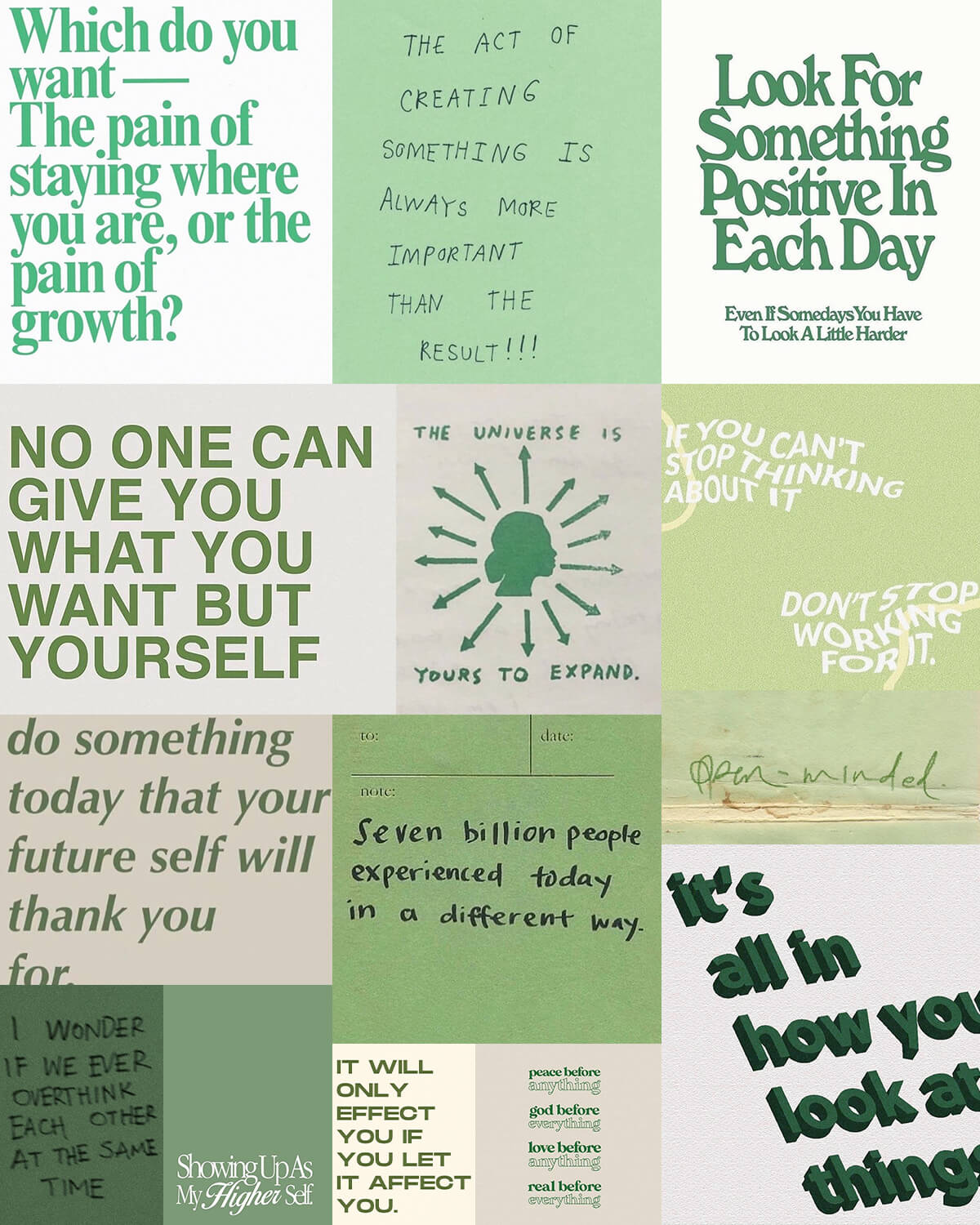 What sort of things does your green aesthetic moodboard consist of? Let us know in the comments below! Make sure to check out our color palettes moodboard on Pinterest, and follow our 'All Things Green' roll on Dispo and @hellojenesais to share your own green aesthetic photos!