In a world of maximalism, the cliché "less is more" is more applicable than ever in the battlestation community. With the right combination of tech, decor, and accessories, you can easily create a sleek, yet simple gaming setup without making any hardware sacrifices.
From wall art, to audio components, to your PC case, we're here to break down all the pieces to help you craft the minimal battlestation of your dreams.
Want more desk setup and workspace ideas? Subscribe to our mailing list to get setup inspo straight to your inbox 📮
Minimalist Gaming Setup & Battlestation Essentials
Whether it's for your home office, or dedicated gaming room, here are the components that make for a clean gaming setup that's as visually pleasing as it is functional.
Desks for Gaming Setups
There are lots of styles to choose from when it comes to choosing a minimal desk to hold up your entire gaming setup. Make sure you're going for a simple tabletop that offers enough desk real estate to house your PC, monitor, and gaming accessories.
Where to start: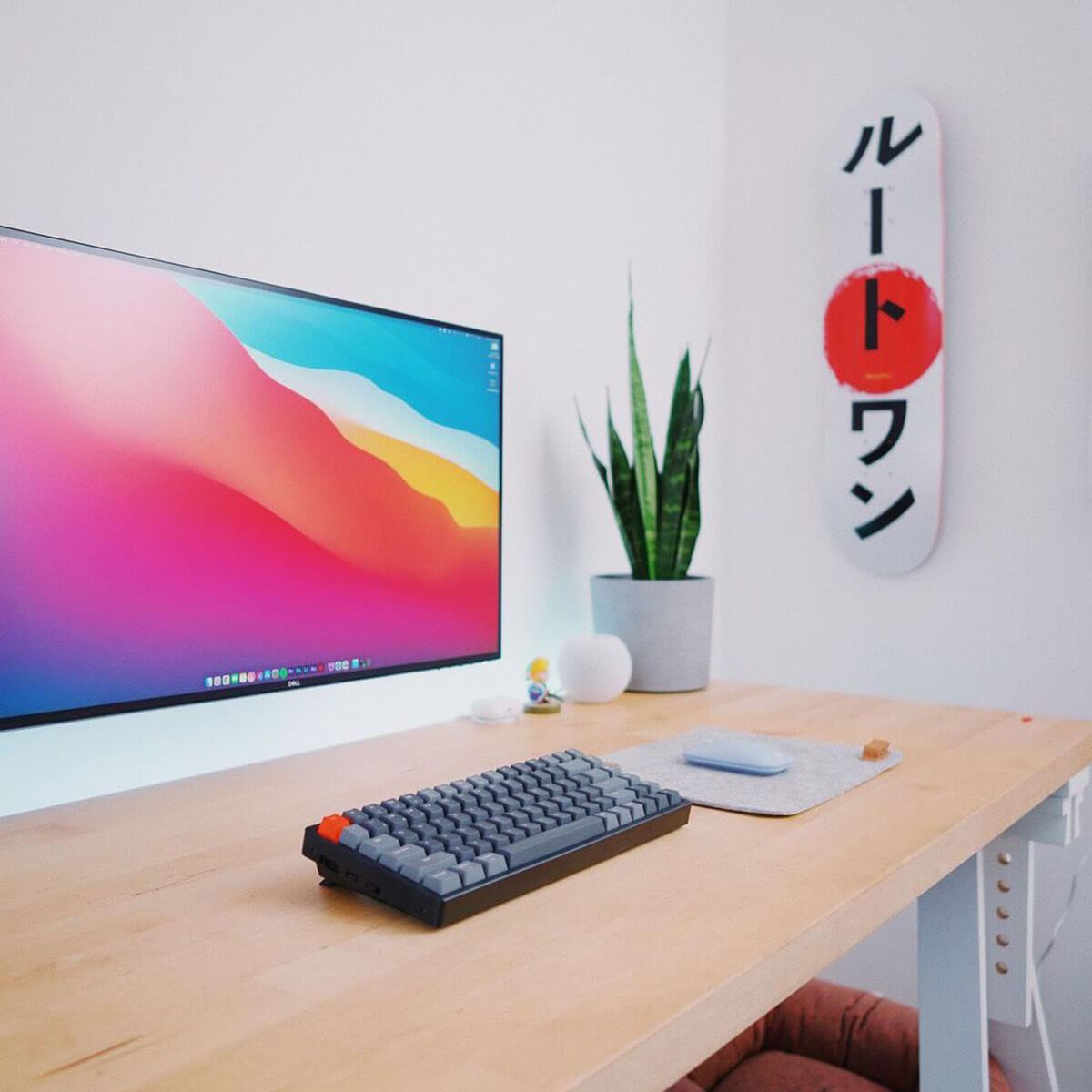 Image by @bytereview
Gaming Chair
While you're carrying your team in-game, it's important to find a chair that will carry yourself through countless hours of playtime. You can have the best components, but no battlestation is complete without a comfortable chair that will support your back, even when your teammates don't.
Where to start: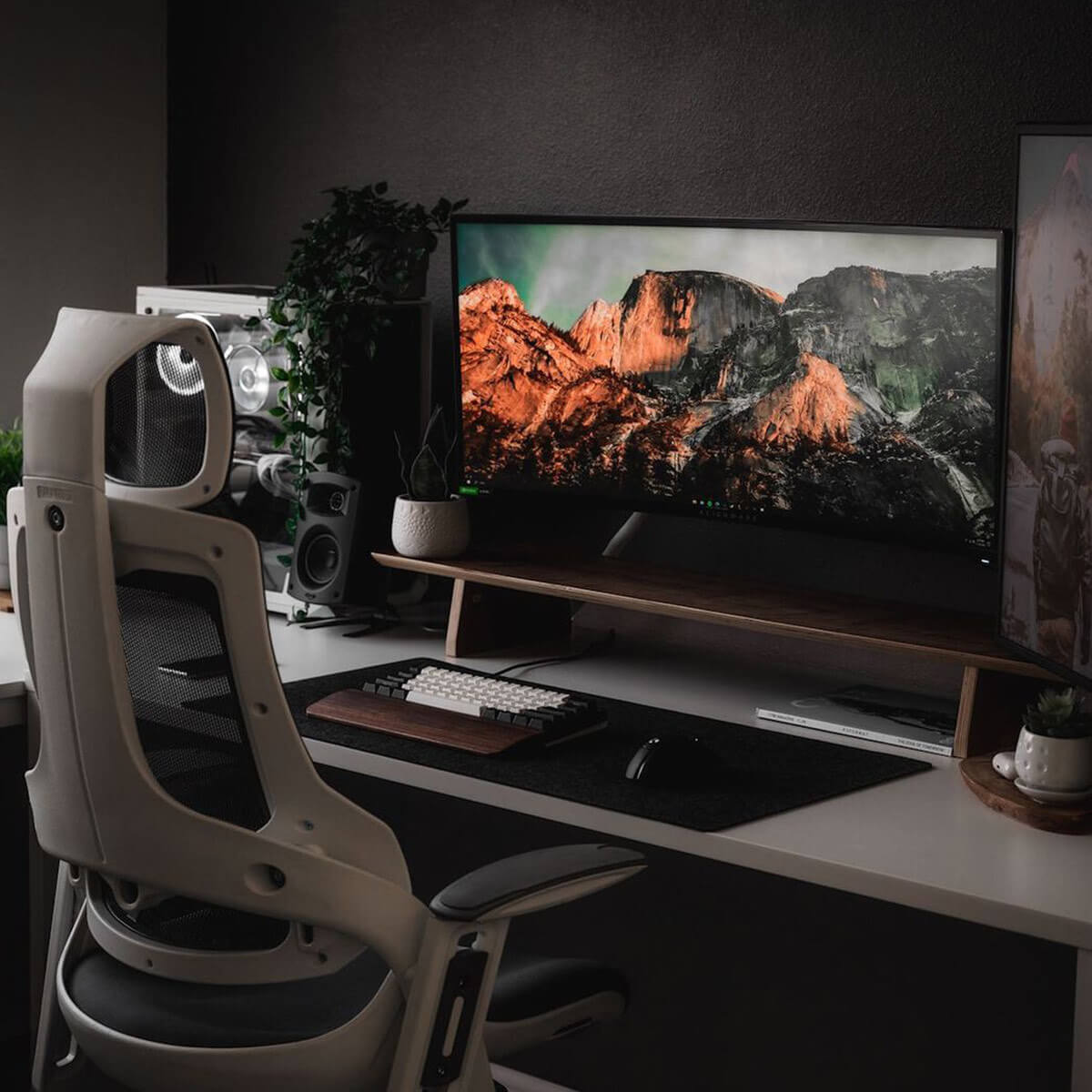 Image by @jaydimaster
Mechanical Gaming Keyboard & Keycaps
It's not easy picking a gaming keyboard with the endless amount of options on the market, and all the different criteria to consider – from form factor, tactile feel, keycap quality, aesthetics, and much more. With all that in mind, these are a few highly-recommended minimalist gaming keyboards and keycap sets for you to choose from!
Where to start: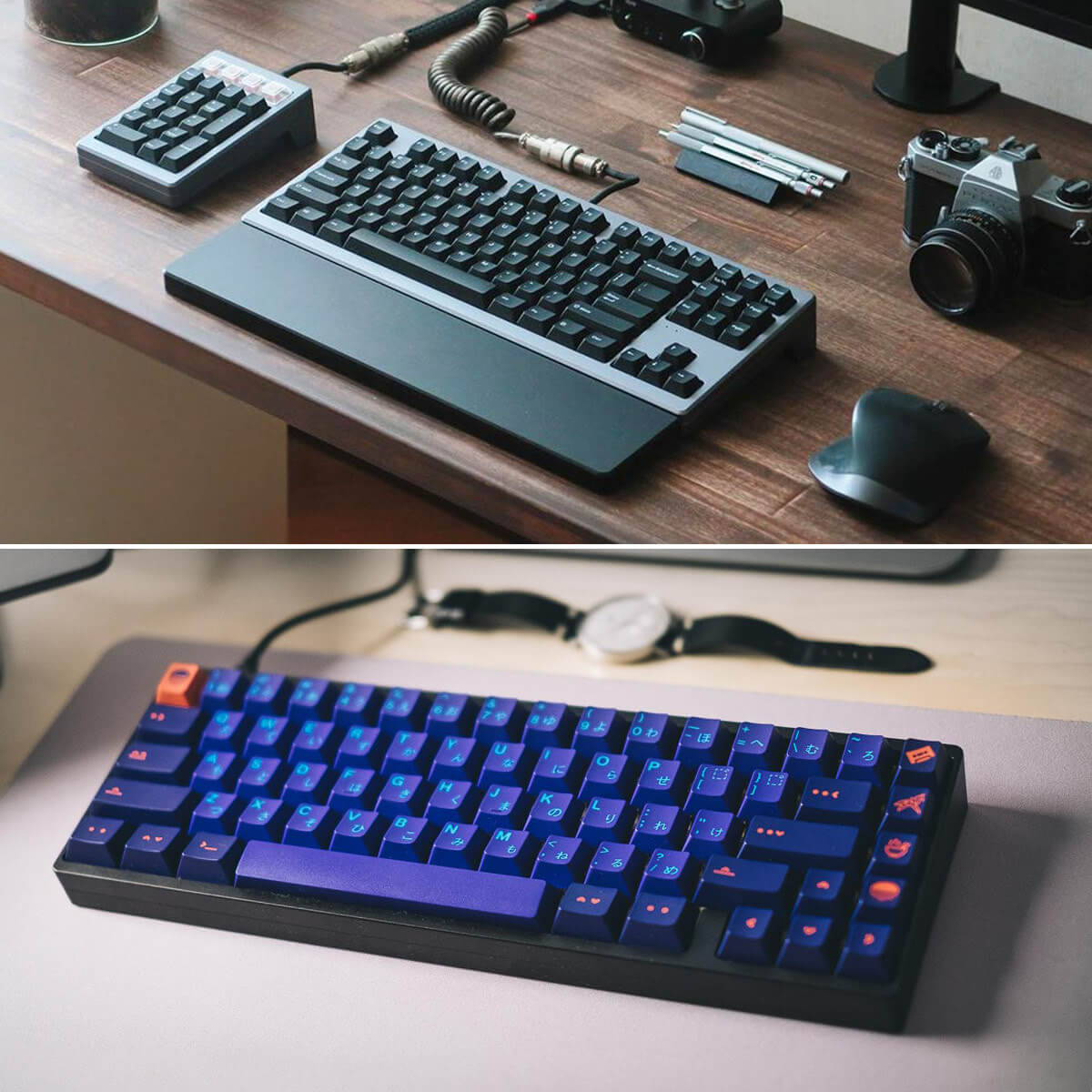 Images by @gr1zbot and u/bmartensson
Minimal Gaming Mouse
From Logitech's sleek G Series, to industry classics like Razer and Corsair, there are a slew of gaming mice to pick from depending on what form factor you're into, and what matches the rest of your battlestation. Here are some of Reddit's favorites.
Where to start: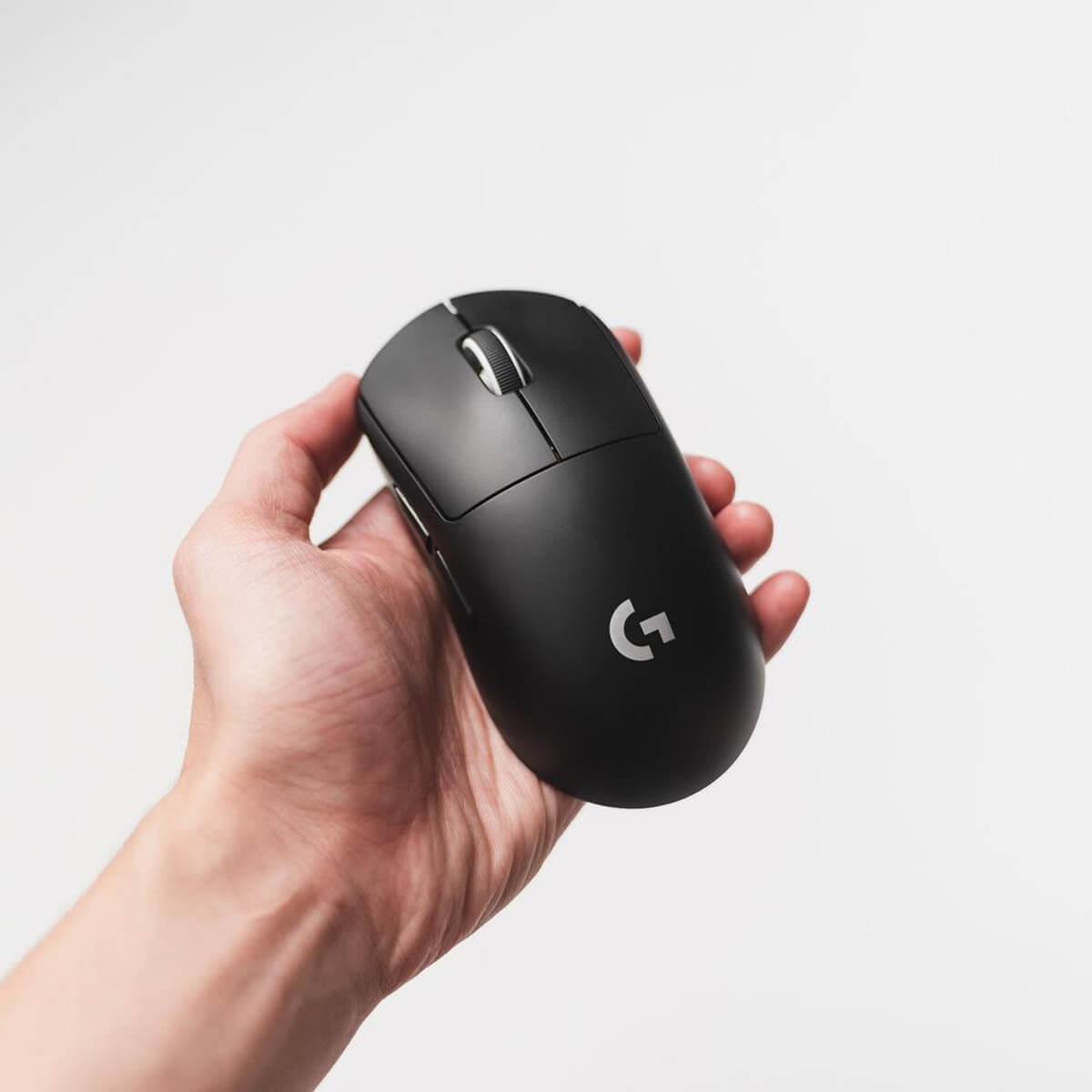 Image by @ochaxt
Minimal Gaming PC Cases
If the kitchen is the heart of the home, then PCs are the heart of the battlestation. House all those hardworking parts with a case that matches your desk's look, or even show it all off with a tempered glass panel.
Where to start: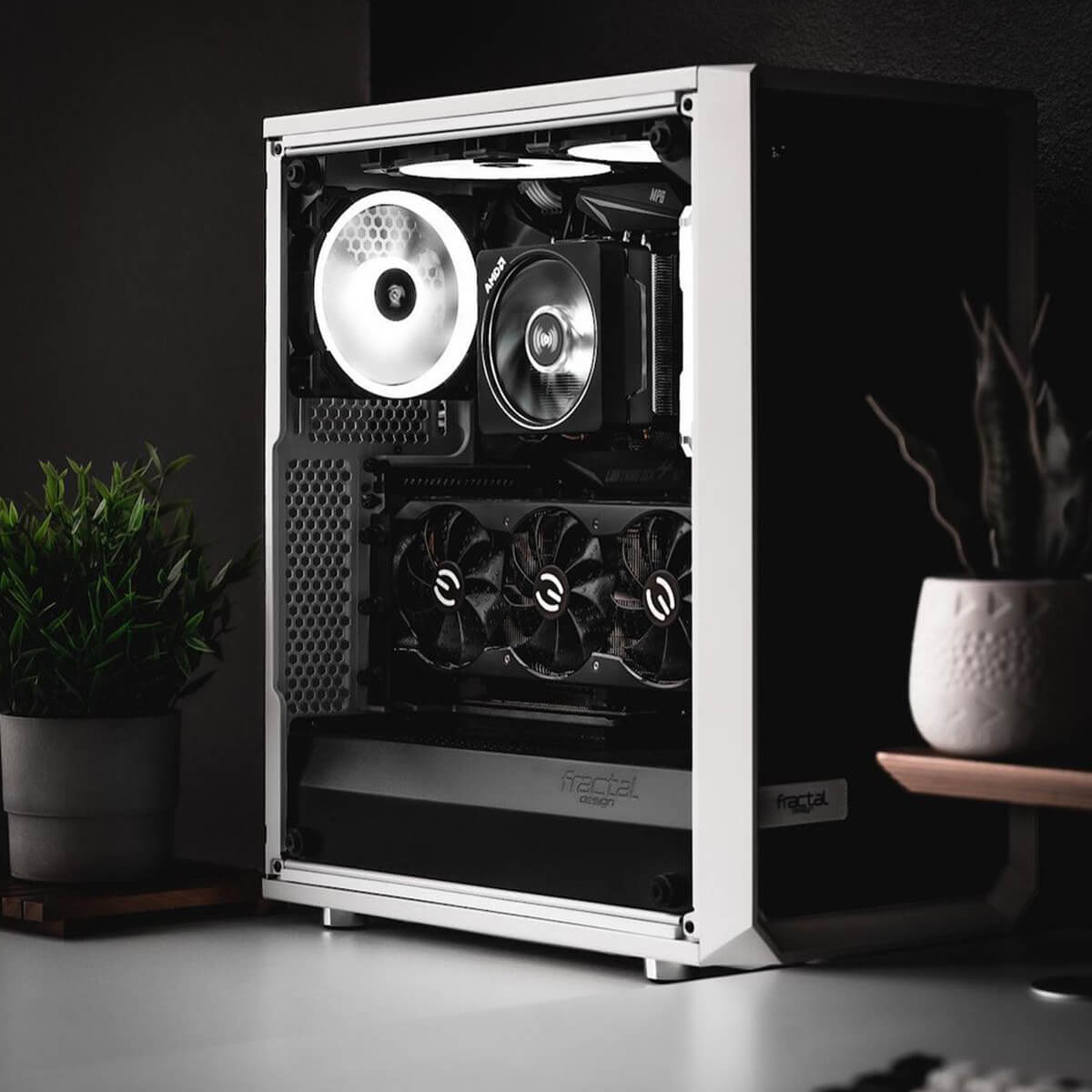 Image by @jaydimaster
Gaming Monitor
Display all your games as crisp and smooth as possible, all while keeping the minimal look, with a sleek gaming monitor. Monitors with thinner bezels and minimalist stands are the way to go – and better yet, mount your monitor(s) with a monitor arm to keep your desk as clear as possible. Under the hood, you'll want a gaming monitor with a fast response time (ideally 1 ms), as well as HDR to get the most from your game.
Where to start: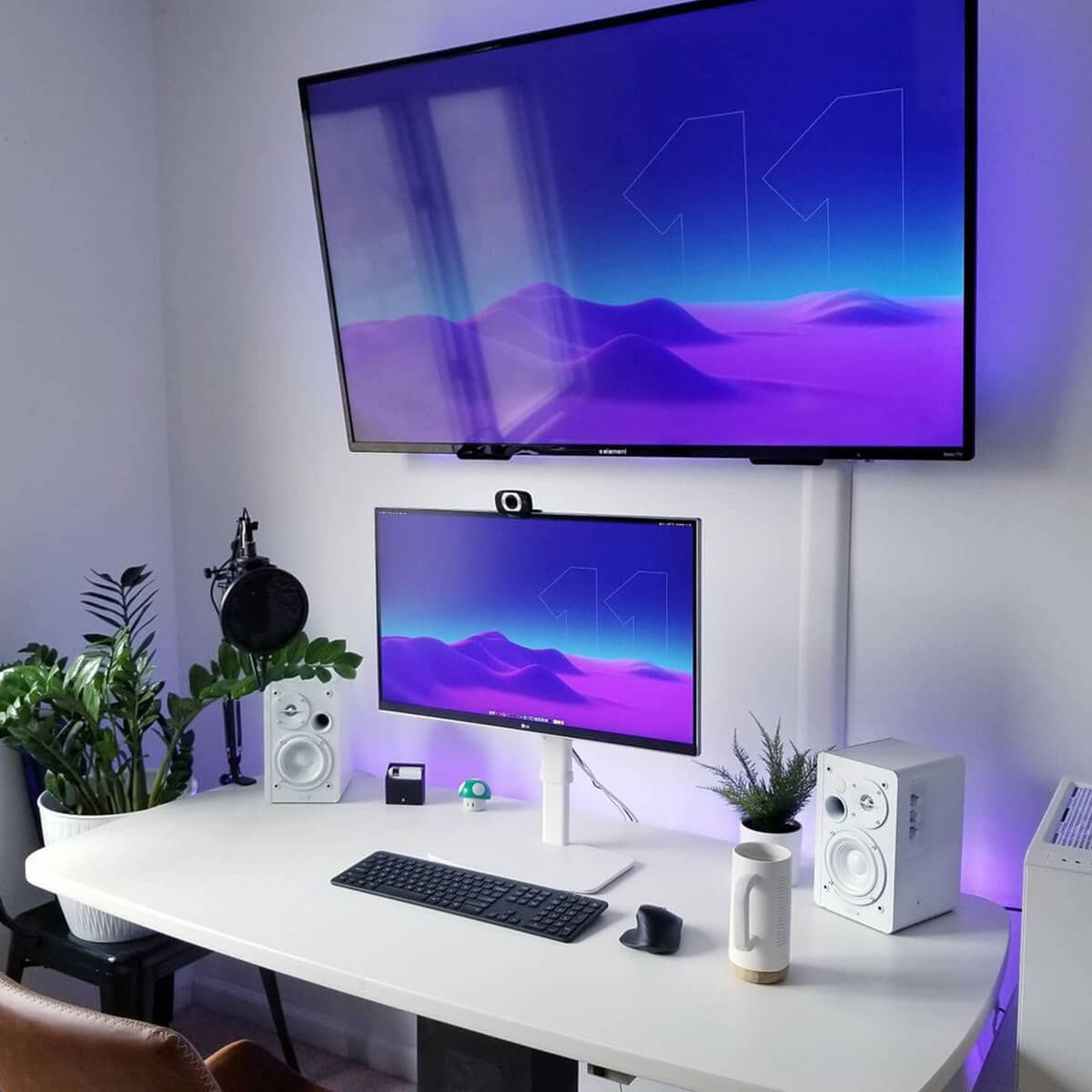 Image by @imzenko
Gaming Headset, Headphones, Microphones
From listening for enemies in search and destroy, to taking in the ambience of a game, or even chatting with friends on Discord, the right headset is essential to any gaming setup. If you're a streamer, an external microphone is also a must-have component for your battlestation.
Where to start: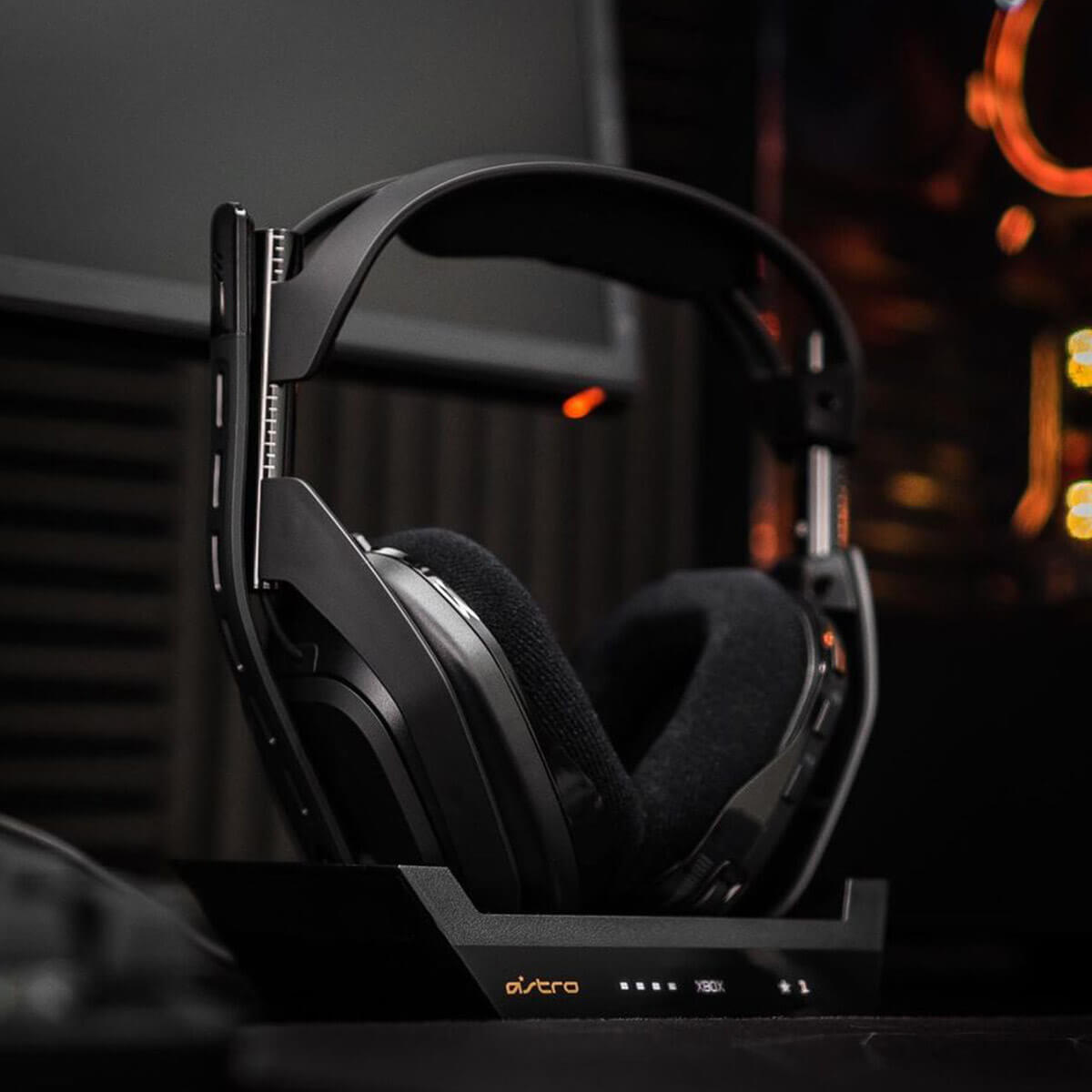 Image by @astrogaming
Minimal Desk Speakers
When you've got headphones off, high quality desktop speakers will keep serving up crisp in-game audio and music. Sound quality is always a worthy investment, and you'll never need to sacrifice aesthetics with lots of minimal designs to choose from.
Where to start: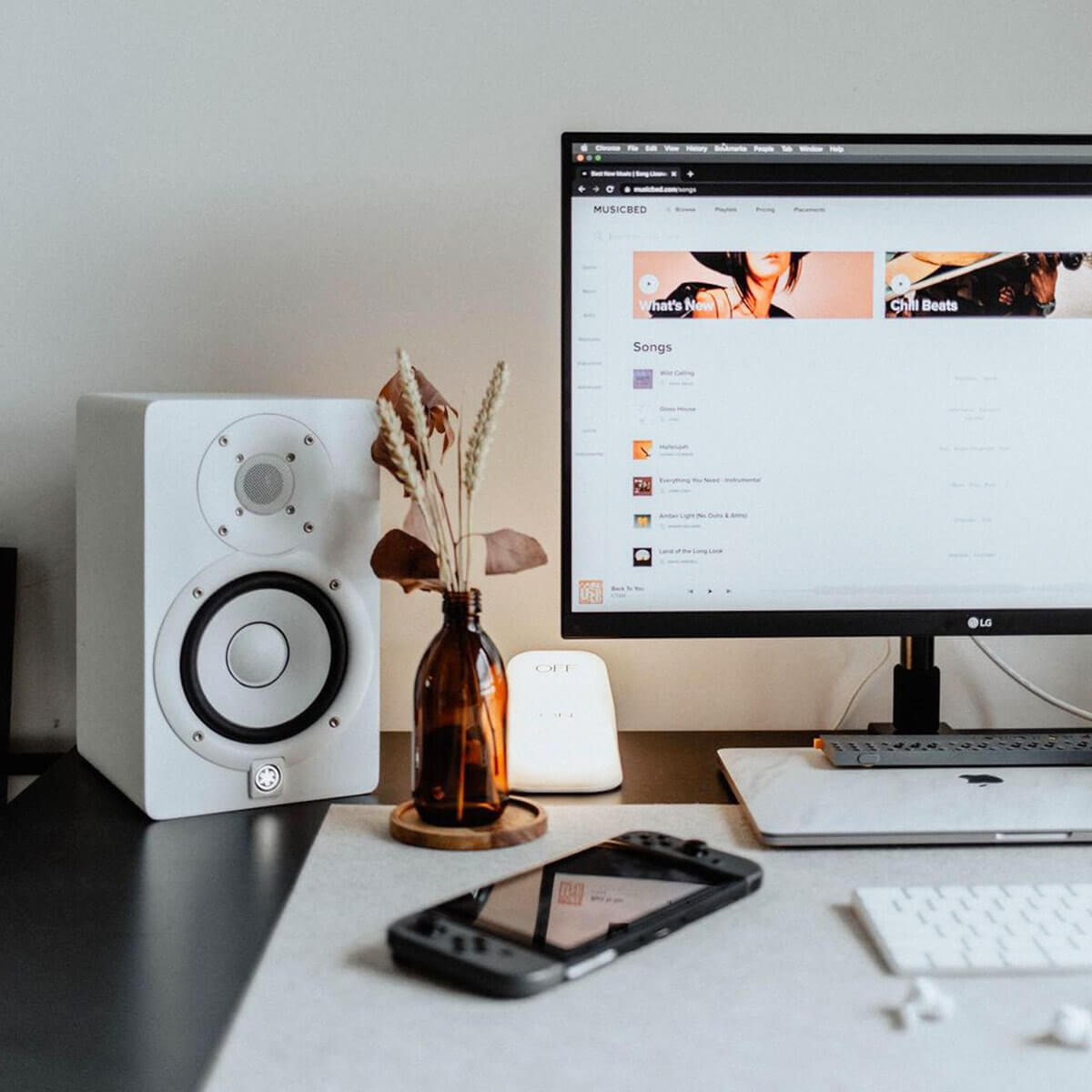 Image by @minonearth
Wall Organizers for Gaming Setups
Make Marie Kondo proud and make use of pegboards, shelving, and more to keep your battlestation clear of clutter. Wall organizers are perfect for hanging and storing accessories like headsets, controllers, and even displaying decor!
Where to start: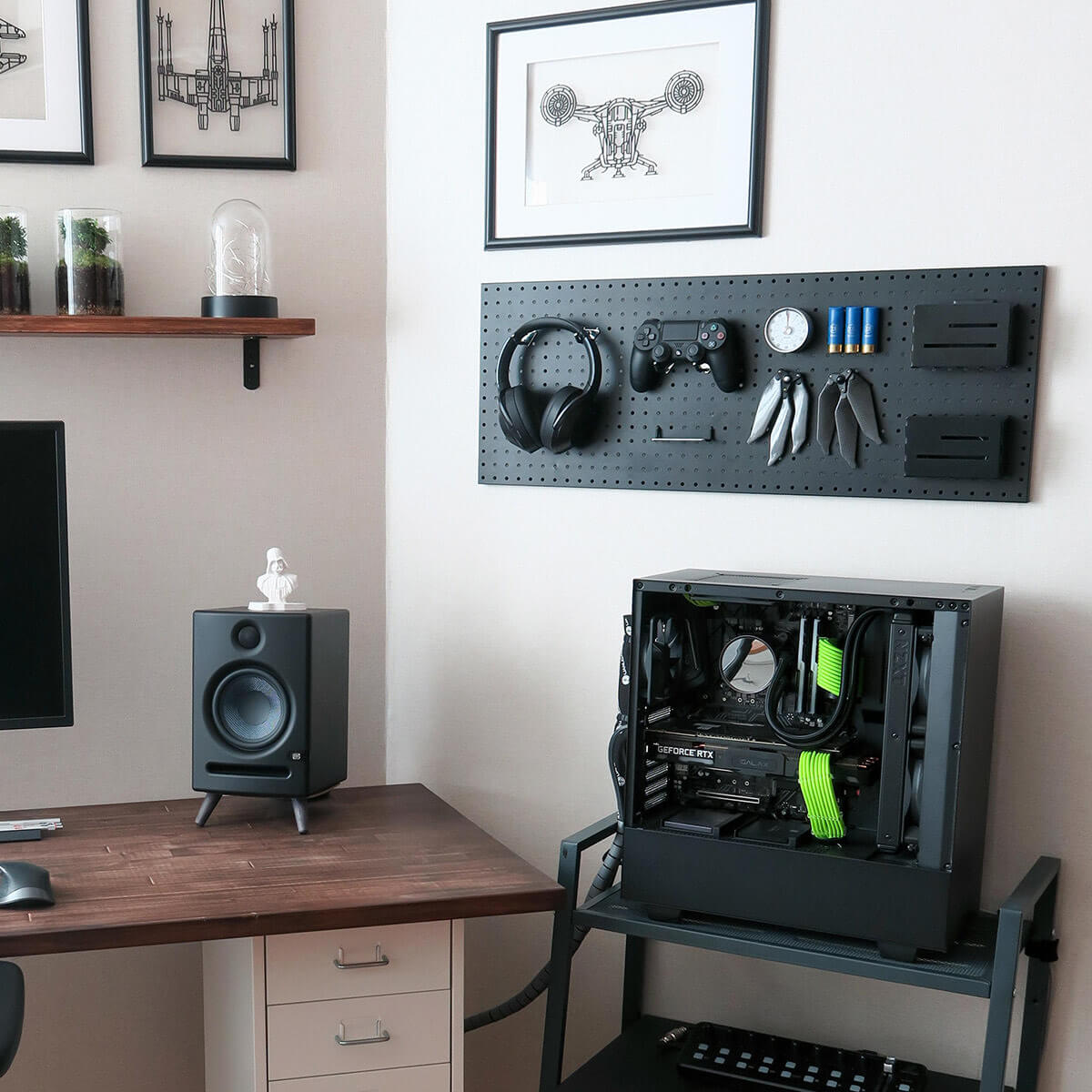 Image by @gr1zbot
Gaming Wall Art
Show your love for your favorite franchises by hanging artsy posters above or around your battlestation. From fantasy Mario Kart-inspired travel posters, to vivid Cyberpunk 2077 art, Etsy's got you and your walls covered.
Where to start: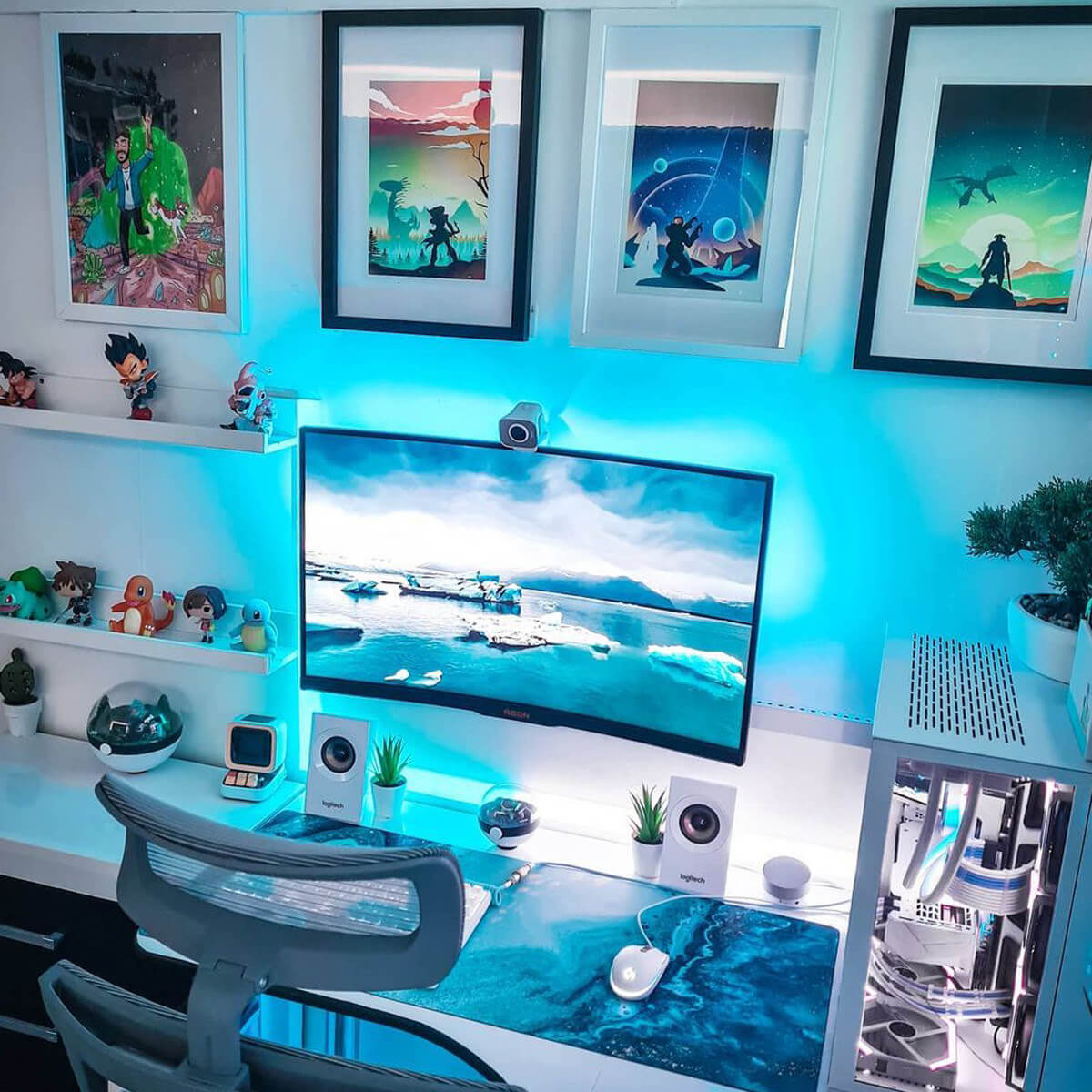 Image by @fluxgamess
Gaming Desk Pads & Wrist Rests
Beyond protecting your surface from all those mouse movements, desk pads will keep your wrists rested so they can do their best work. Just like a mouse pad, a desk pad will give some solid mouse traction so you can keep in-game movement smooth. For a more, check out our post on desk cover and mat ideas.
Where to start: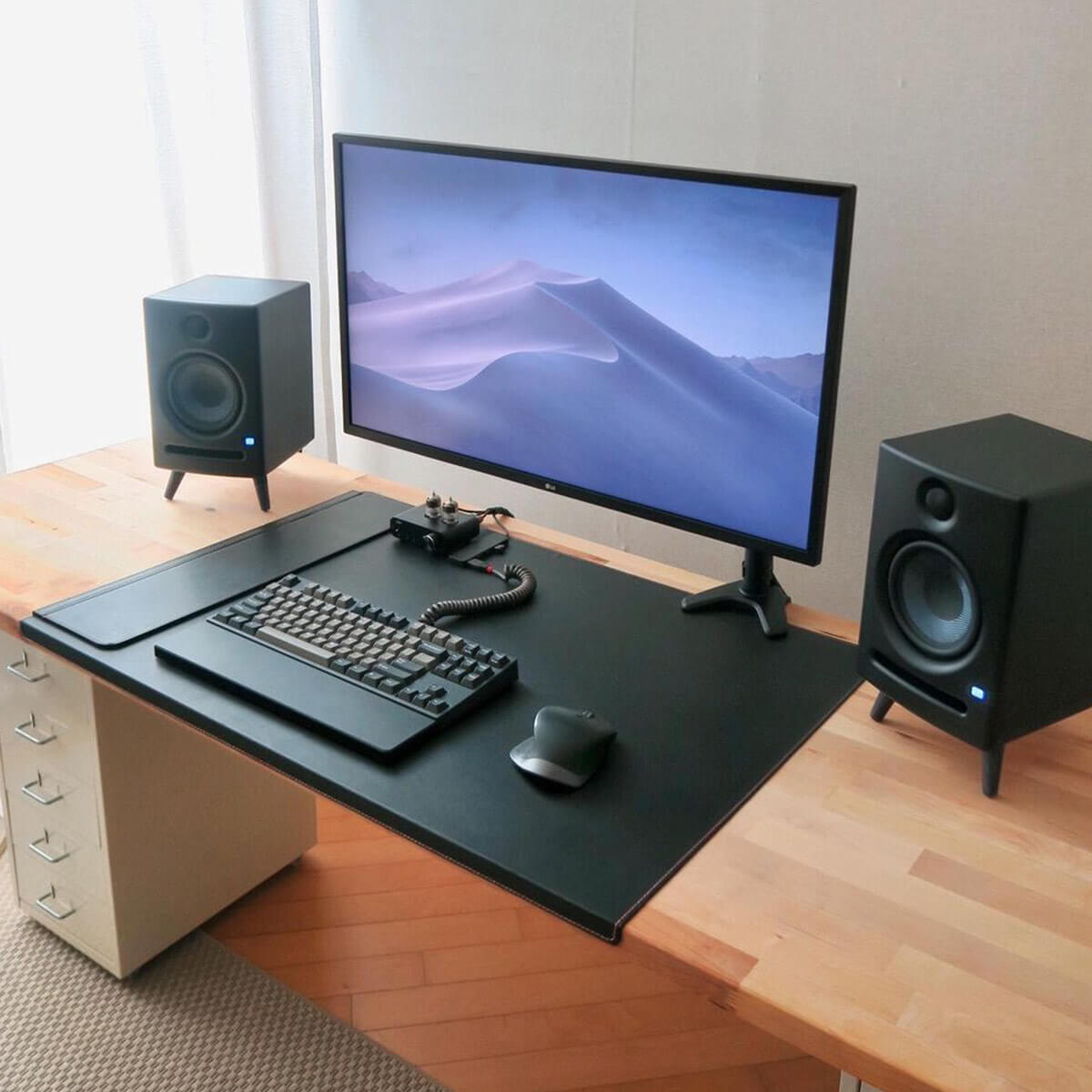 Image by @gr1zbot
Gaming Backgrounds & Wallpapers
Once your setup is in place, it's time to find a minimal gaming background to suit your desk aesthetic. Maybe it's a frame from your favorite game, or a minimalist wallpaper – check out the list of resources to find the best one for your gaming setup.
Where to start: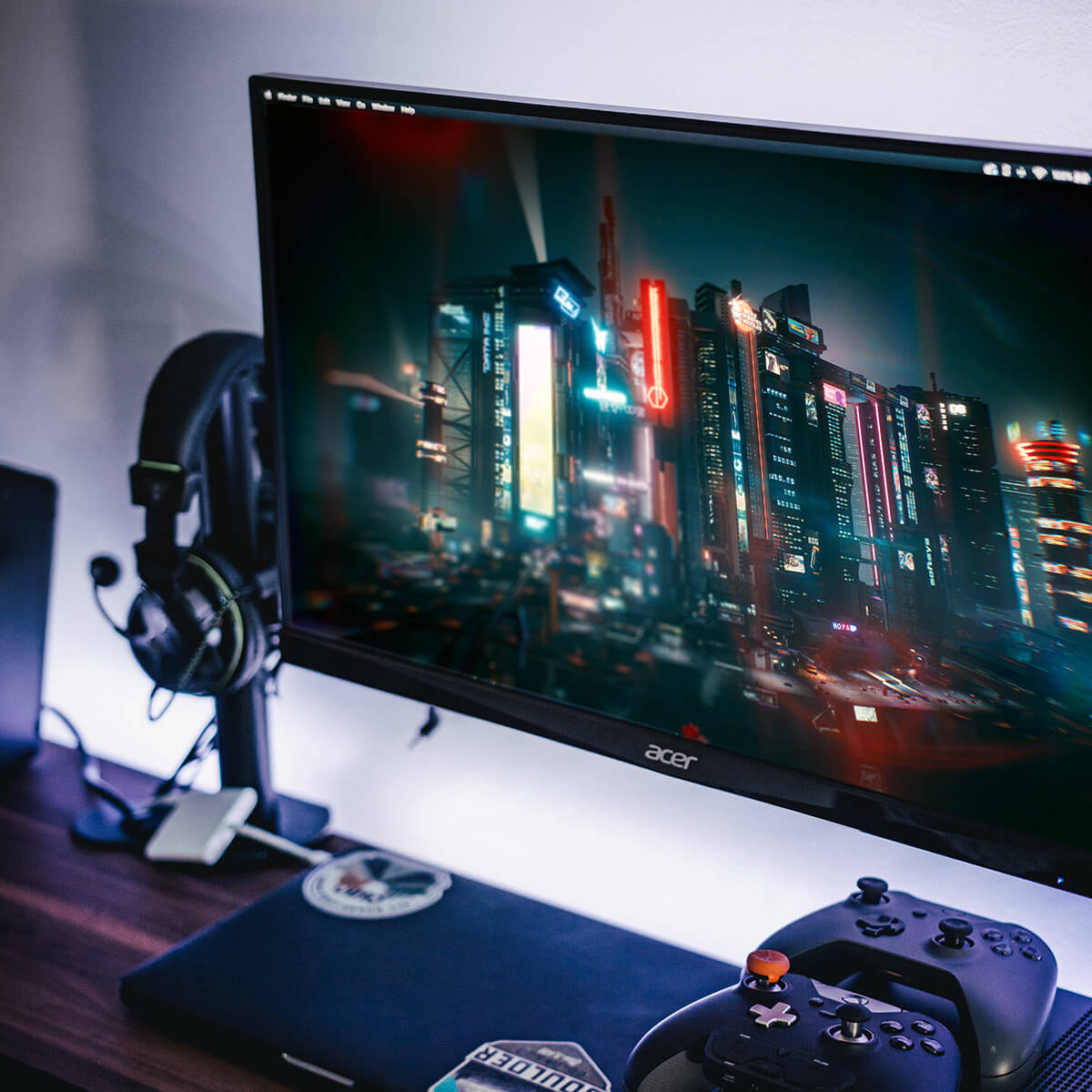 Gaming LED Lights
Whether you're team RGB or RGB-free, LEDs and desk backlighting will inevitably make your setup pop. If you want to keep your setup nice and bright, while staying subtle, go for neutral or warmer tones. On the other hand, if you're looking to make more of a statement with your battlestation, mix and match some vibrant hues.
Where to start: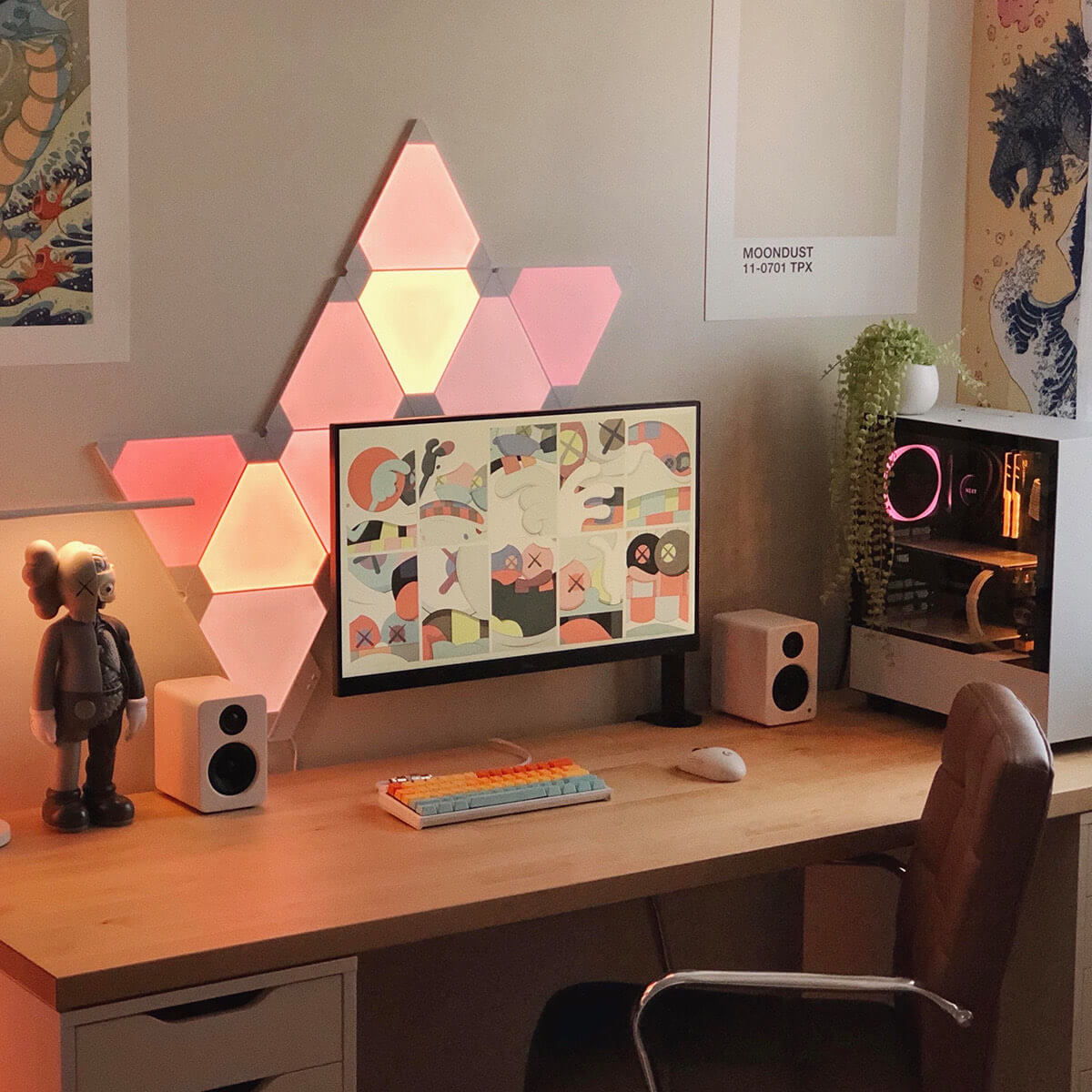 Image by u/crxscxnt
Minimalist Gaming Setup Ideas & Inspo
Get inspired and check out the best minimal setups the battlestation community has to offer!
All-White Minimal Battlestation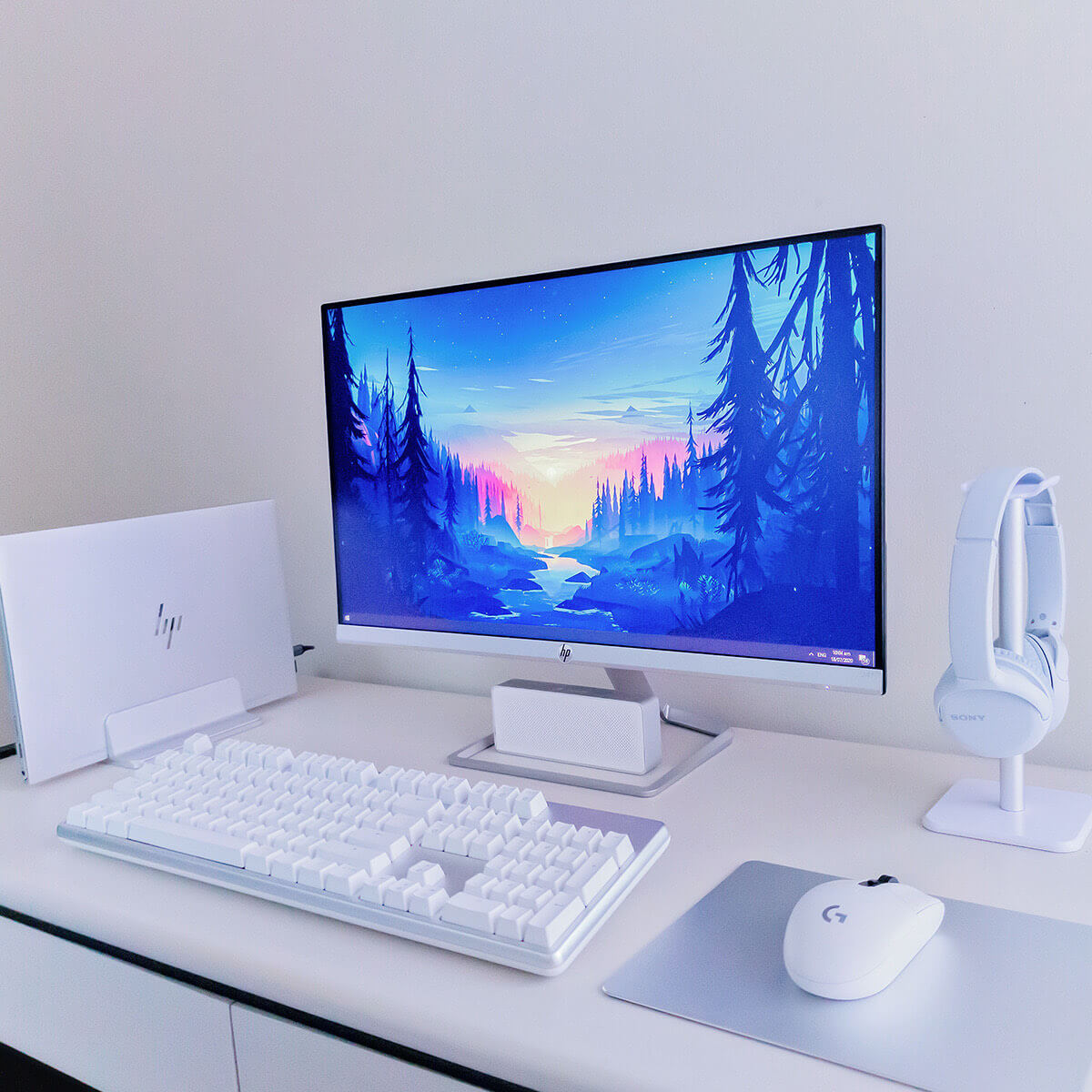 Image by u/rain-men
Clean Black & White Gaming Bedroom Setup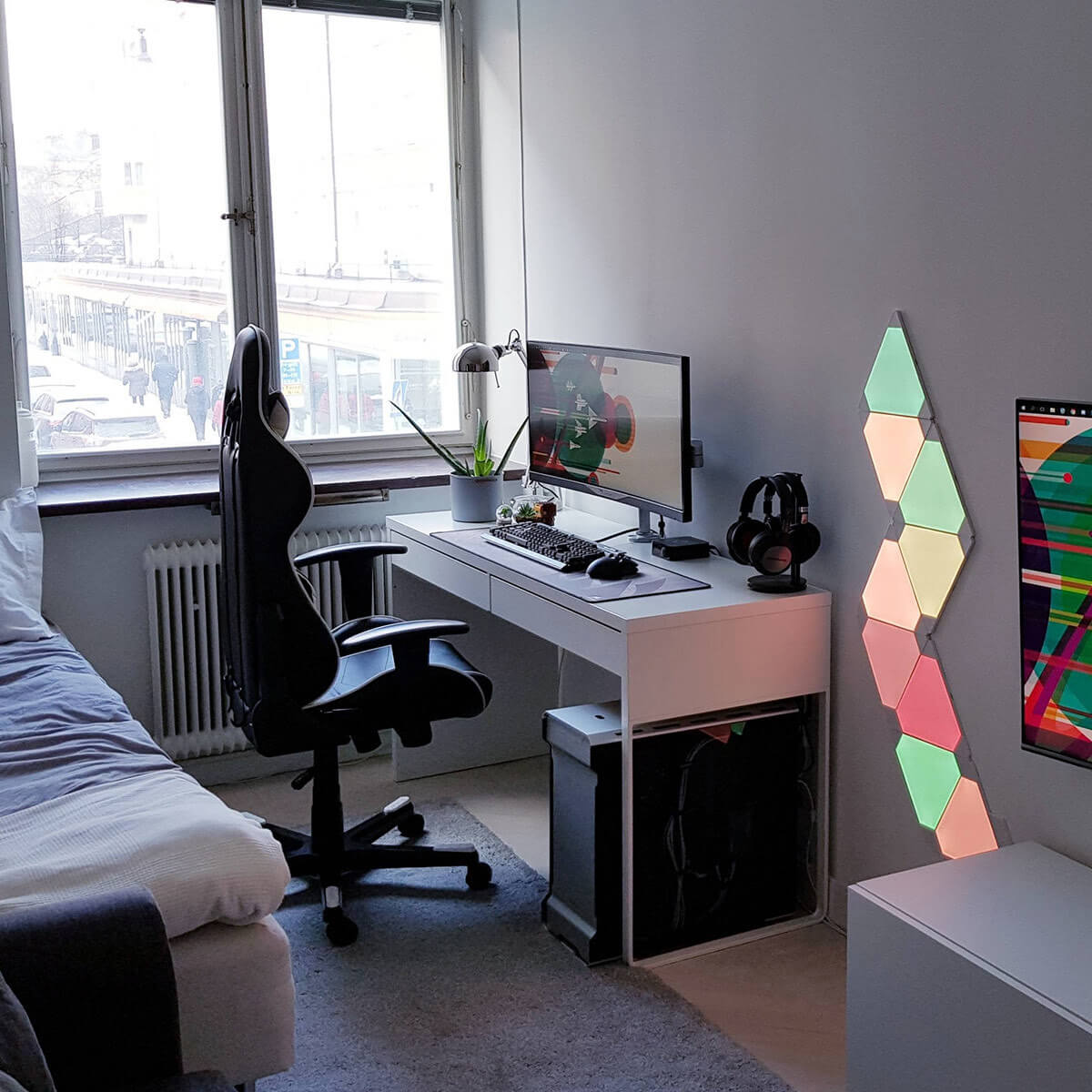 Image by u/Evanswachtz
Greenery and Plants-Themed Minimal Battlestation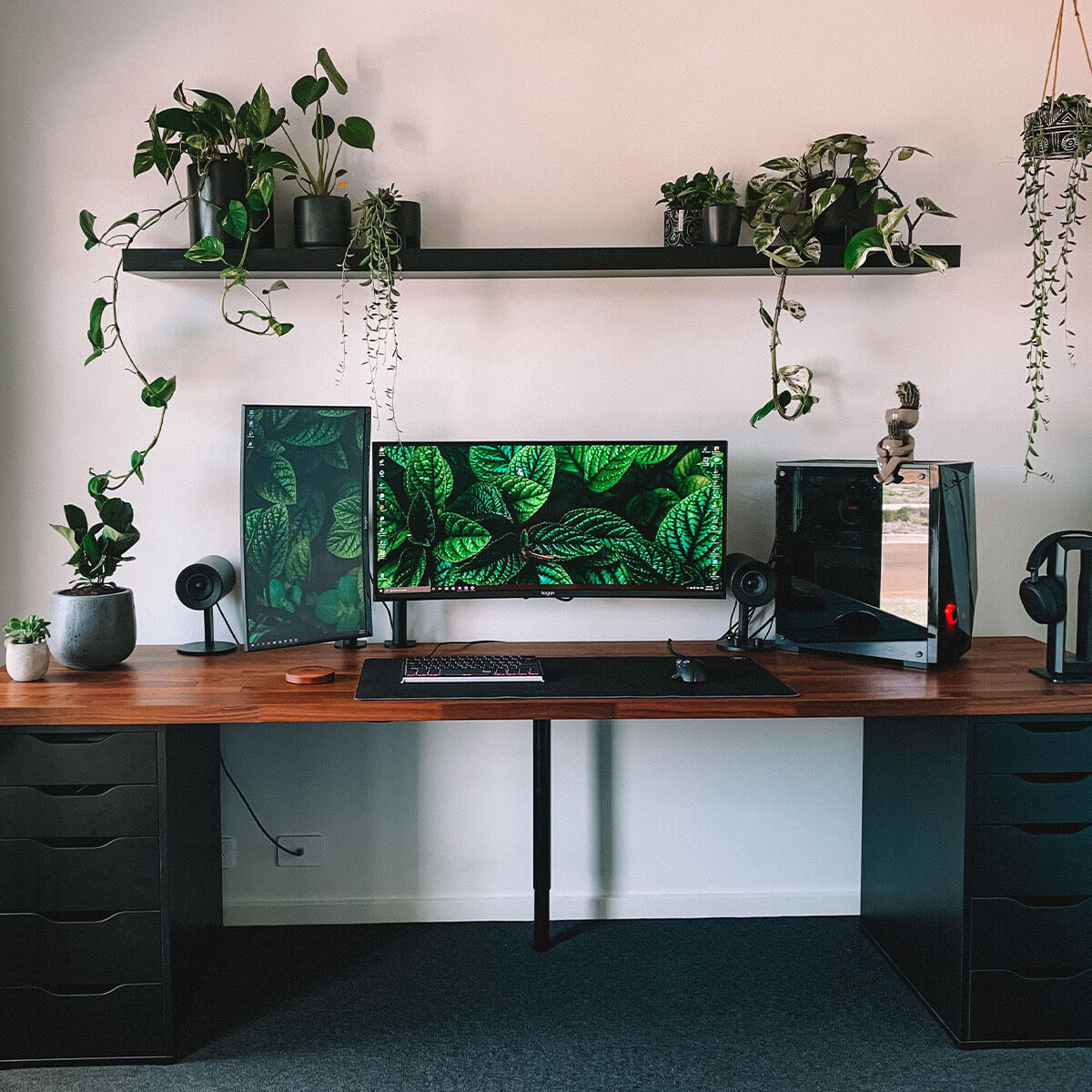 Image by u/matttwearsahat
Wall-Mounted PC Battlestation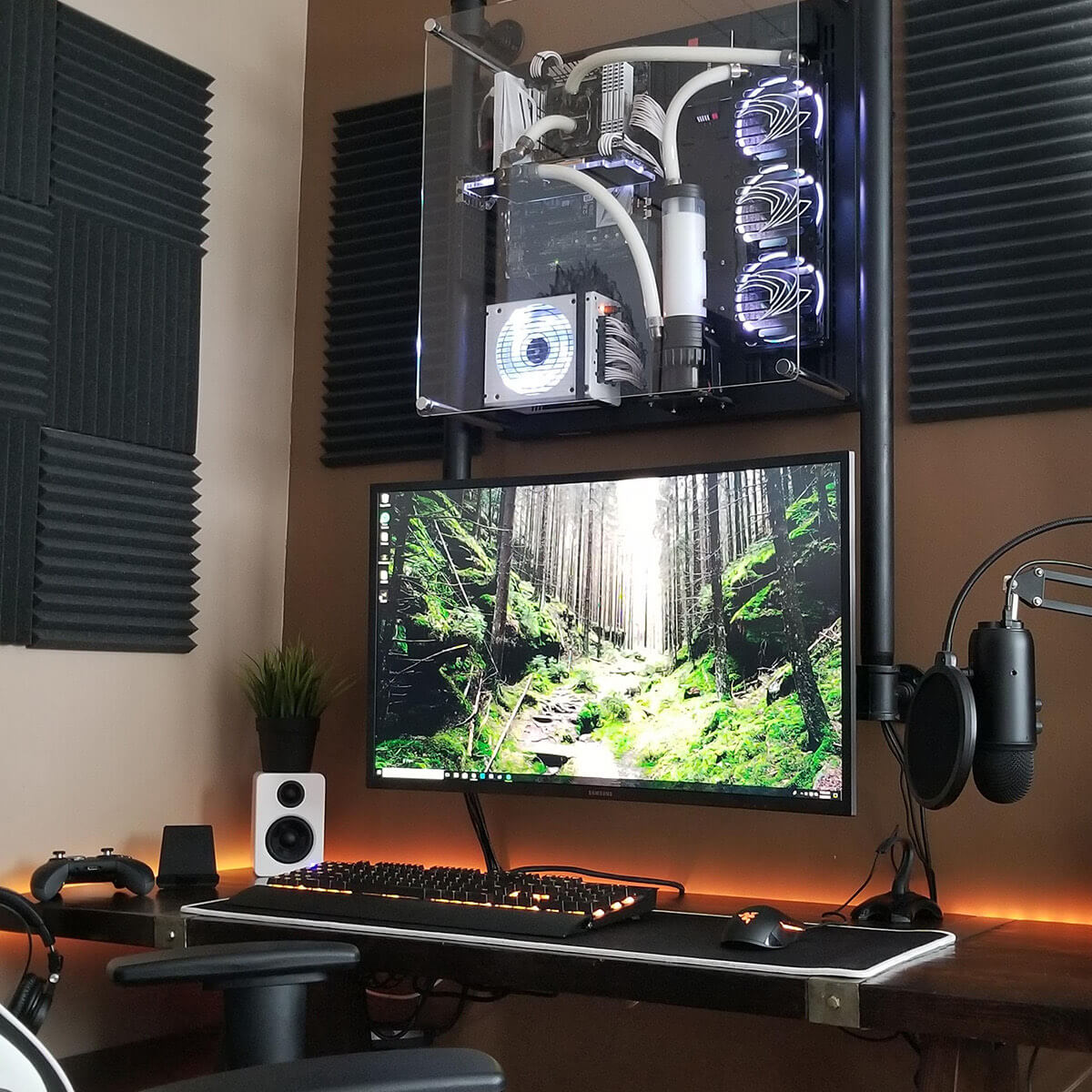 Image by u/official_iberioN
Monochrome Black & White Minimal Battlestation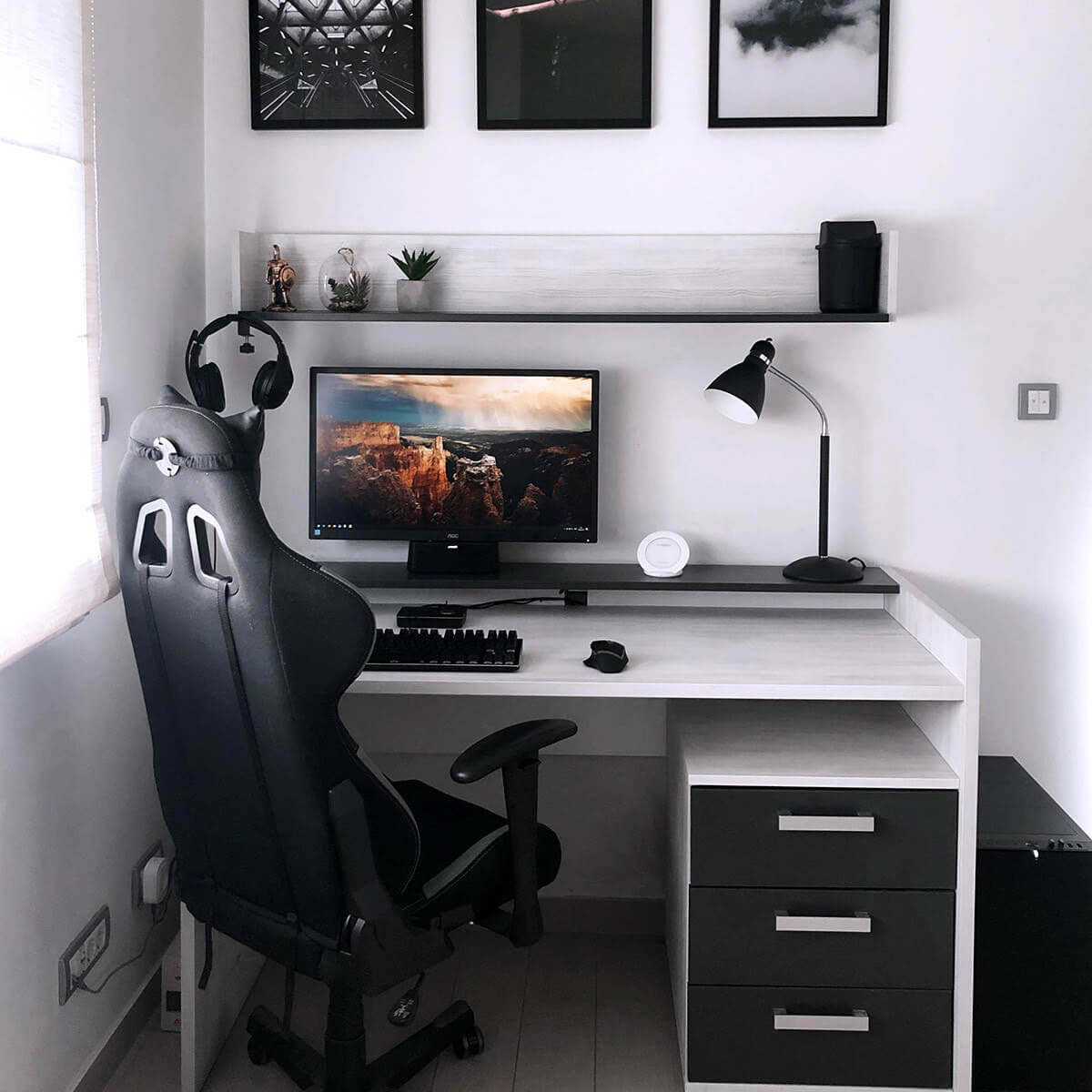 Image by @noobclear
Simple Pegboard Gaming Setup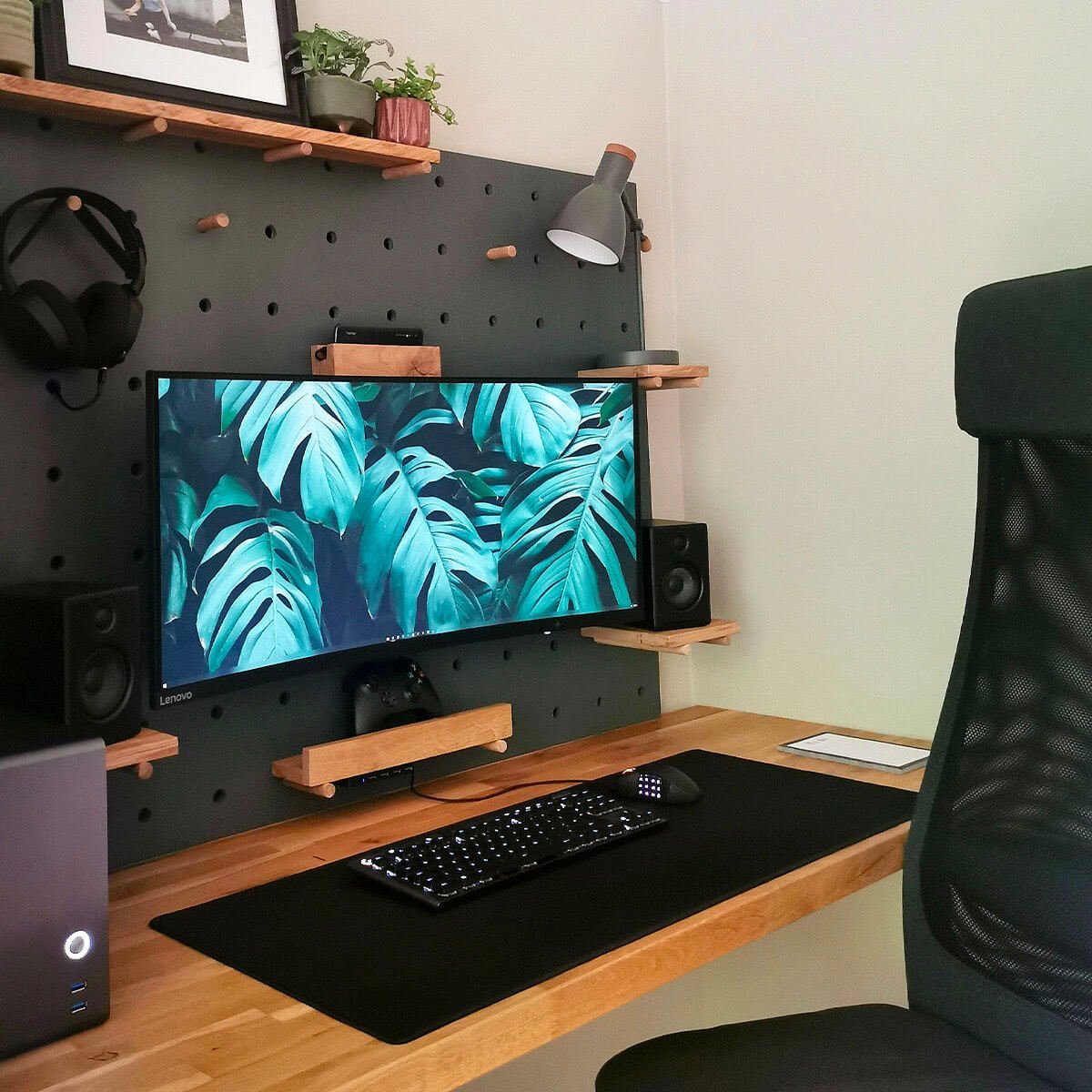 Image by u/sleepywolf_
Wood-Themed Battlestation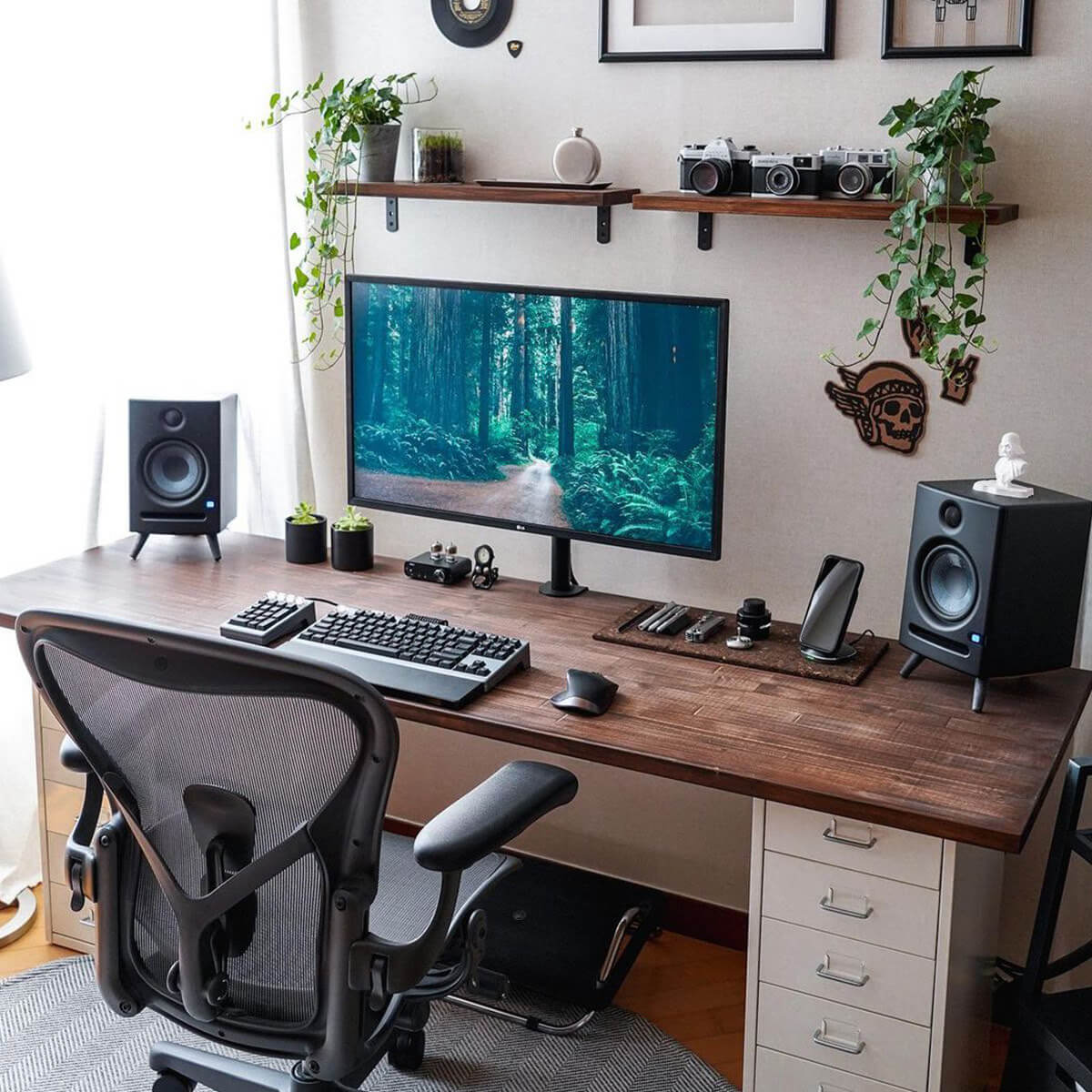 Image by @gr1zbot
Red & White Battlestation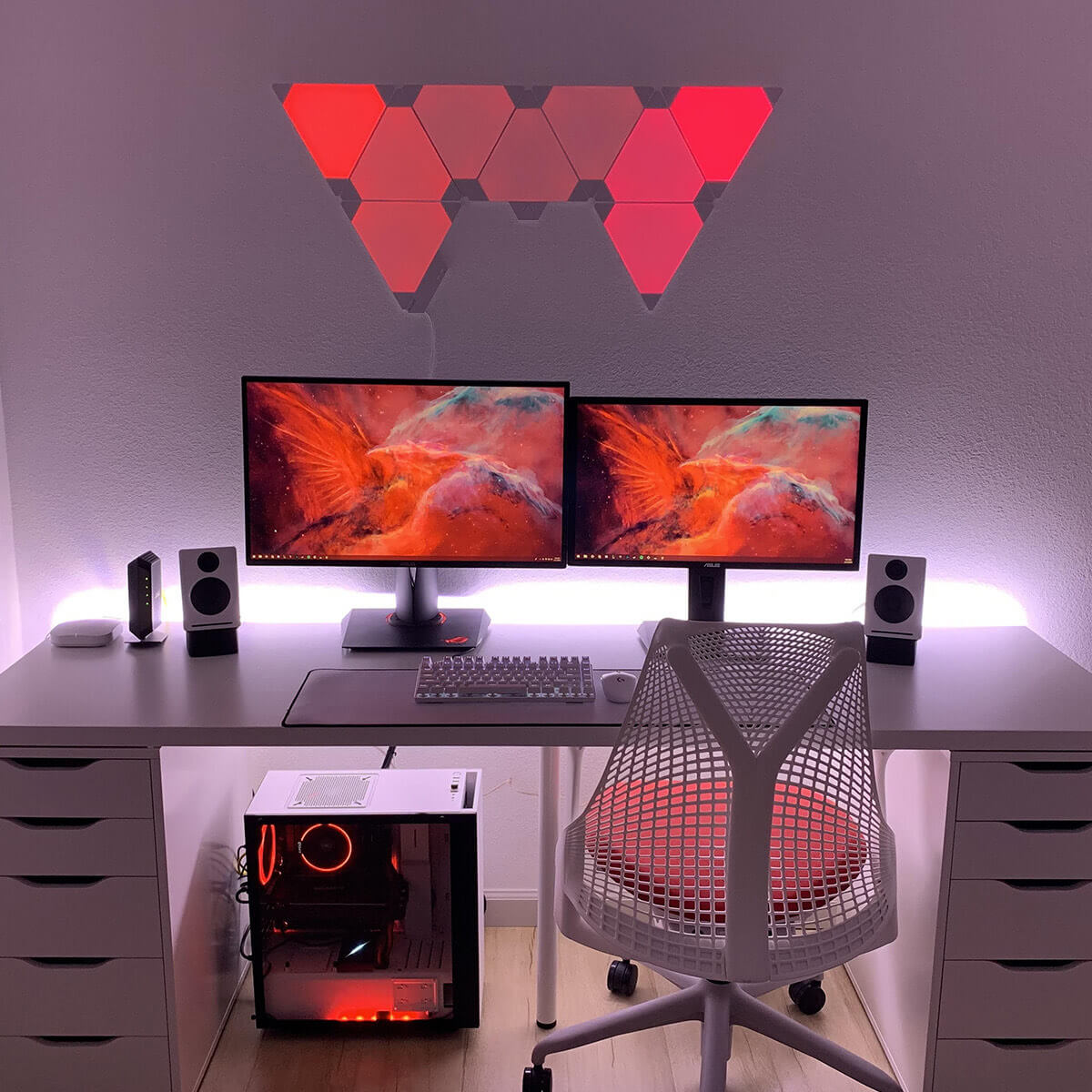 Image by @noobclear
What's your favorite battlestation of the bunch? Any additions you're looking to make of your own? Let us know in the comments below! If you've got a minimal gaming setup of your own you're wanting to show off, make sure to tag us at @desktours and @gridfiti on Instagram. For more gaming setup and desk inspo, follow our home office ideas Pinterest board!
Gridfiti is supported by its audience – when you buy something using the retail links in our posts, we may earn a small commission at no additional cost to you. We only recommend products we would use ourselves and recommend to our friends and family. Read more about our affiliate disclaimer.