In the world of photography, we often strive for perfection in the images we capture, but what about those subtle imperfections? When it comes to film photography specifically, there is a phenomenon that has actually grown to be enjoyed by photographers – light leaks and film burns.
In analog photography, when a roll of film is being exposed by the shutter, and there happens to be a leak in the seal of the camera's backing, this often leads to bits of light leaking onto the image – resulting in bright, warm, or cool shards of light interfering with the picture.
Over time and as digital photography became dominant, photographers have found themselves yearning for the look of older eras where light leaks would change the look of film photos, creating a feeling of "perfectly imperfect".
Thankfully, we have simple avenues to alter our digital photography to give it a filmic look, supported by film burn and light leak texture overlays! Check out some of our picks for light leak overlays that work across Adobe Lightroom and Photoshop.
Want more film photography tips? Join our mailing list, and check out our several other film photography guides.
Neuforia Design Light Leak Overlays
Neuforia's Light Leaks package comes with 30 light leak overlays. These light leaks were designed in a real darkroom through the use of a camera and an assortment of lights! Ranging from light leaks to subtle lens flares, all overlays come in 4K JPEGs for you to mix and match up with your digital images.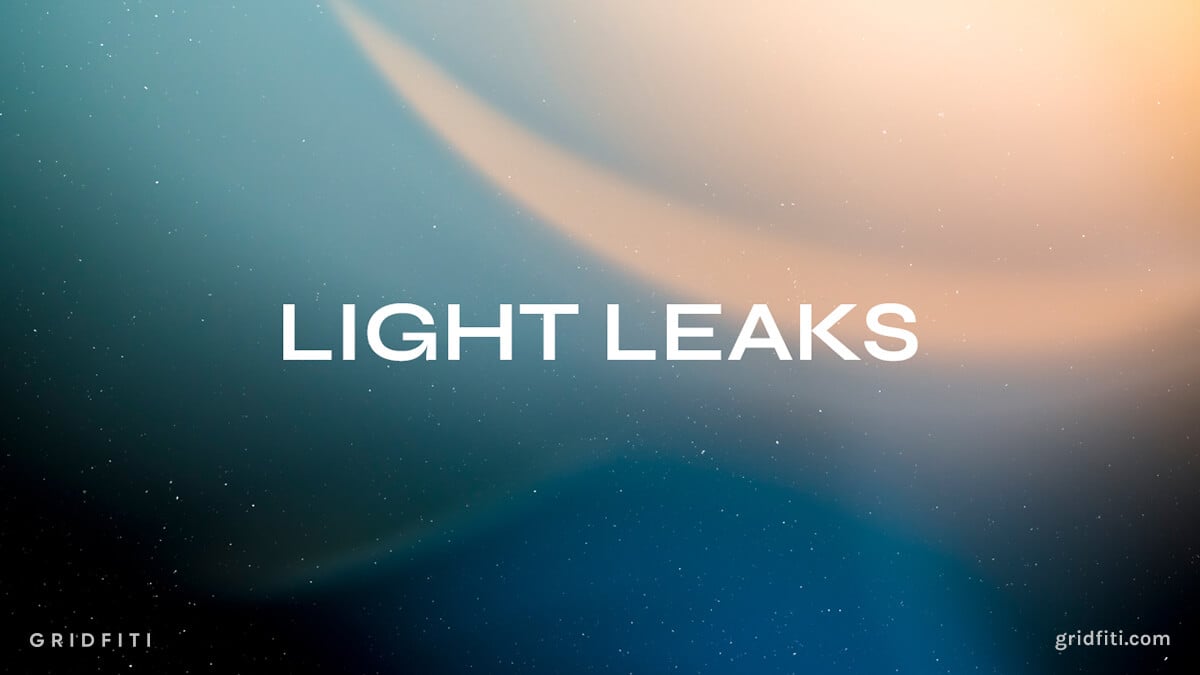 Film & Grain Light Leak Template
Film negative borders combined with grain, scratches, and dust textures brings us this overlay pack from Haithan Simas. The overlays combine the best of old film looks in high res PSD files, organized and clearly layered for you to drop in your images and adjust accordingly!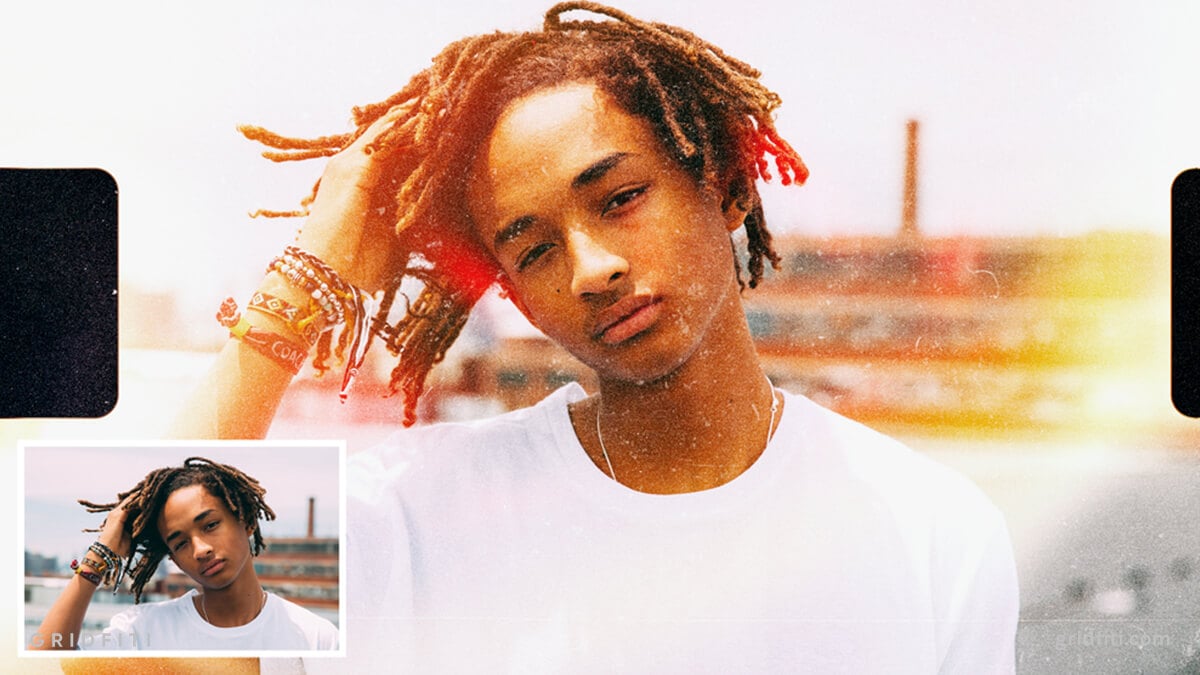 Rainbow Light Leak Overlays
Rainbow light leak overlays create that iconic style famous from leaks, flares, or prism use in photography. This light leak overlay pack from Projectpixels comes with 80 high res overlays in JPEG files. All it takes is dragging them onto your images in Photoshop, and testing the different blending modes to help achieve the look you're going for!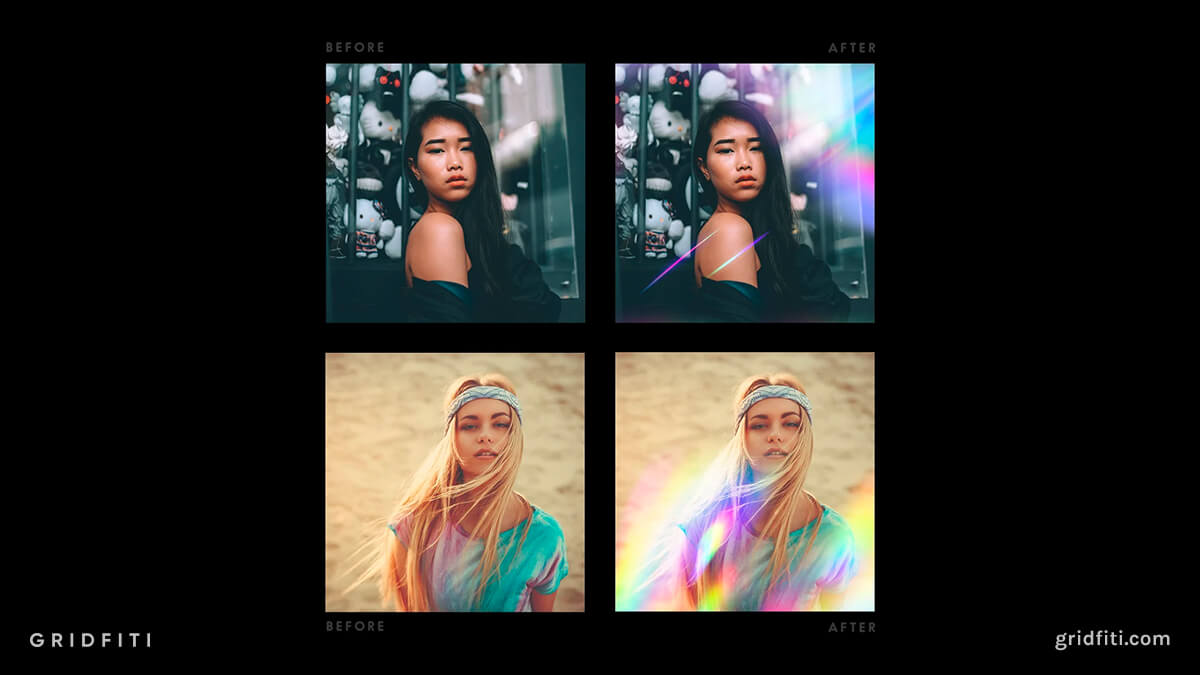 Film Burn Kit for Photoshop
This all-inclusive overlay kit will suit any of your film burn and light leak overlay needs! You can get a collection of 50 film burn overlays, 150 light leaks, or even grab the bundle to have them all.
Having such a wide array of textures and overlays comes in handy for tweaking and playing around with different looks, depending on the subjects that you're capturing. Check out the overlay packs and full bundle below!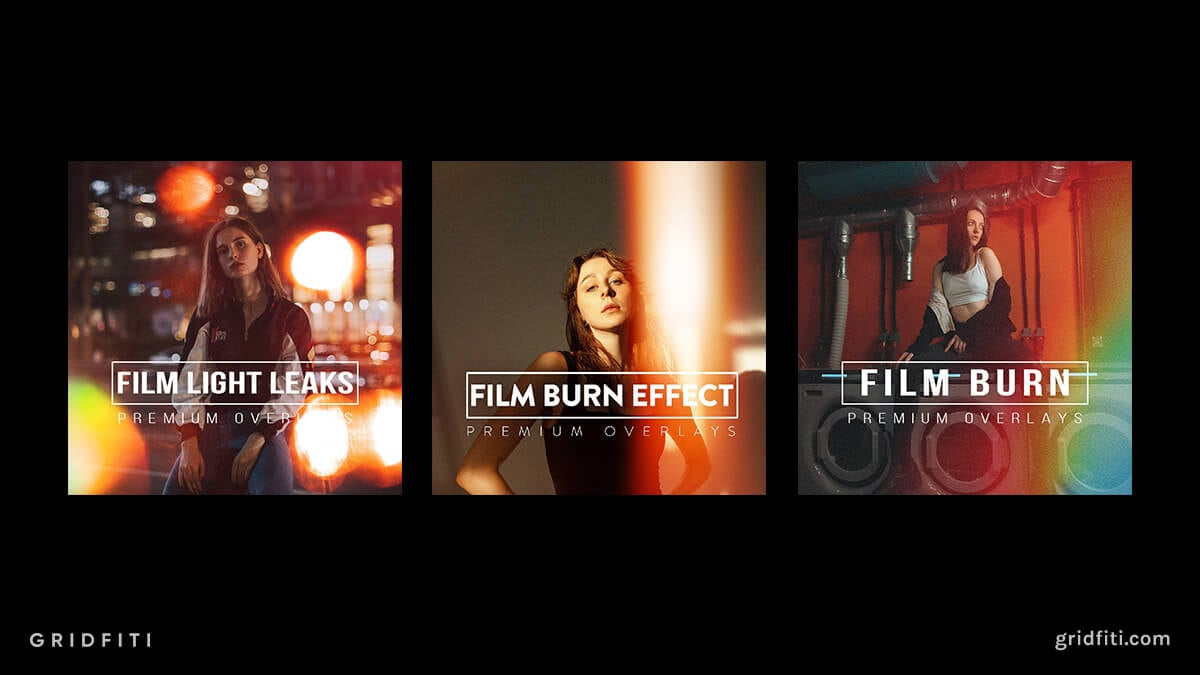 Film Burn & Light Leak Texture Pack by SINEWAVEKID
This film burn texture pack comes with 24 iridescent, film burn, and light leak overlays – created by taking old broken CDs and shooting their reflections through prisms! Each overlay file comes as high res JPEGs, and all you have to do is drag them over your image on Photoshop. From there, experiment with the different blend modes to see what you like!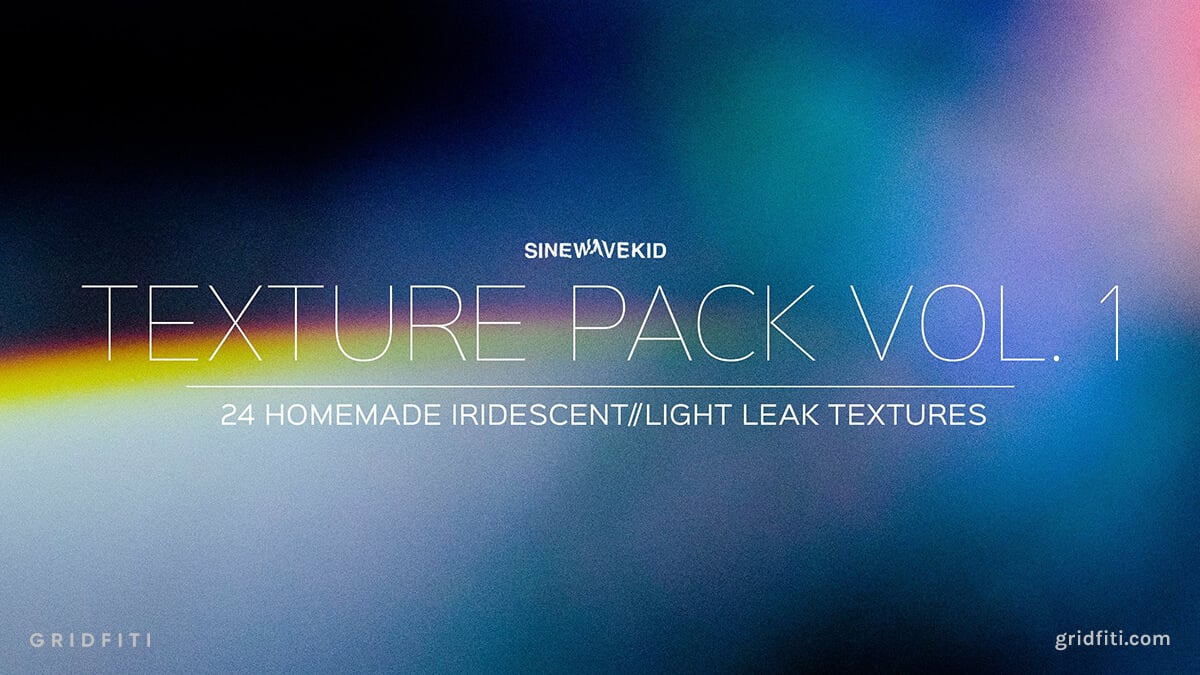 Prolost Light Leaks for Adobe Lightroom
Featuring a whopping 480 light leak presets that can all be applied through Adobe Lightroom, the Prolost Vintage light leak pack comes as the most expansive offering. There's an option for all sorts of light leaks inspired by countless vintage cameras – and they're made to work with any photo no matter the subject. All it takes is a scroll through the preset list to see what lands, and alter your photo to adapt that light leak image style we've come to love.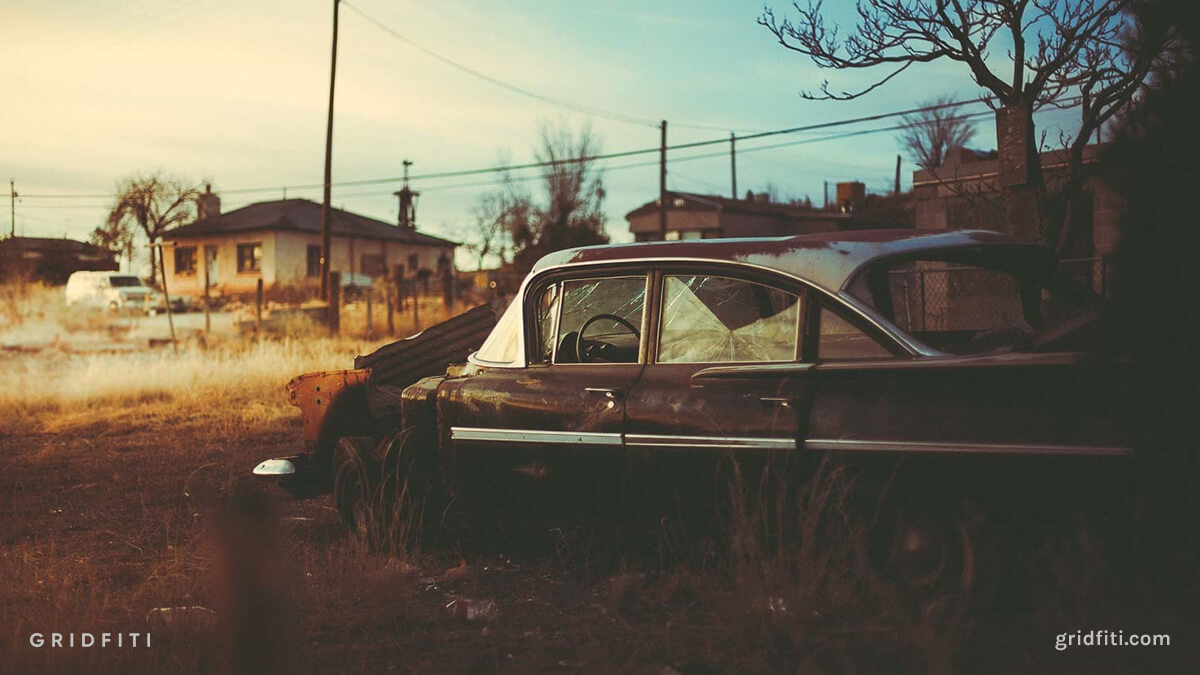 Film Burns for Instagram Stories & TikTok
Ending it off with the ready-to-go, mobile-first option, these film burn overlays for Instagram stories are packed with a set of 15 burn photo frames that come in PSD files. These are created specifically for mobile social at a 9:16 vertical format for full screen IG stories, or even TikTok videos!
It comes with a how-to PDF guide, and is designed to be easy to edit, and fast to export. Check it out for yourself!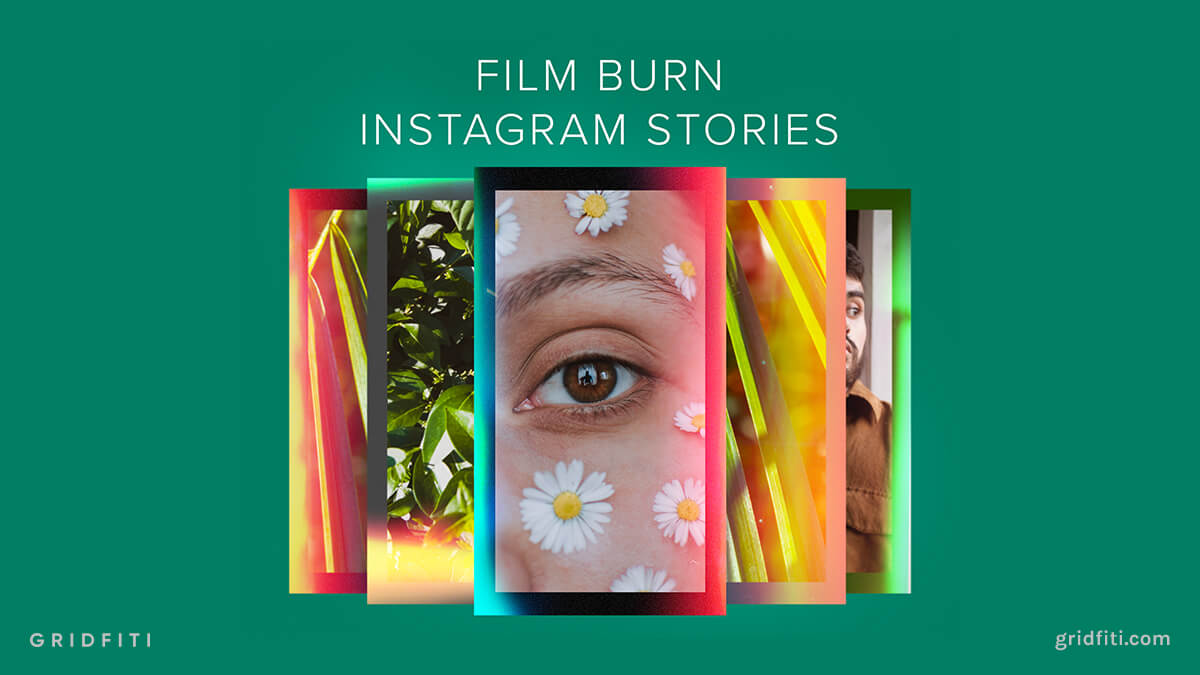 Which one of these film burn and light leak overlays will you use on your images? Are there any we missed? Let us know in the comments below, and tag us in your editing images on Instagram @gridfiti!
Gridfiti is supported by its audience – when you buy something using the retail links in our posts, we may earn a small commission at no additional cost to you. Read more about our affiliate disclaimer.