From bright greys to dark, and ivory to ash to cream, adding an overall grey aesthetic look to your photos can enhance their beauty, minimalism, and cohesiveness. The best way to achieve this is through Lightroom presets!
We've curated the best presets to help you add that grey palette to your photos! Whether you're a photographer, model, blogger, or a creator of any type, there are many ways to bring a grey aesthetic to your photography. Give it a try with our picks for the best grey Lightroom presets.
Want more preset guides and tips? Check out our several other preset blog posts, and join our newsletter below!
4 Minimal Grey Lightroom Presets
Bring the minimalistic look of grey to your photos with these four minimal grey Lightroom presets for desktop and mobile! They're ideal for bloggers, photographers, and anyone who wants to create a cohesive, calm grey aesthetic for their Instagram feed. These presets will reduce the vibrancy of your photos slightly (but not entirely) and add some brightness and whites, finishing them off with a lovely grey touch.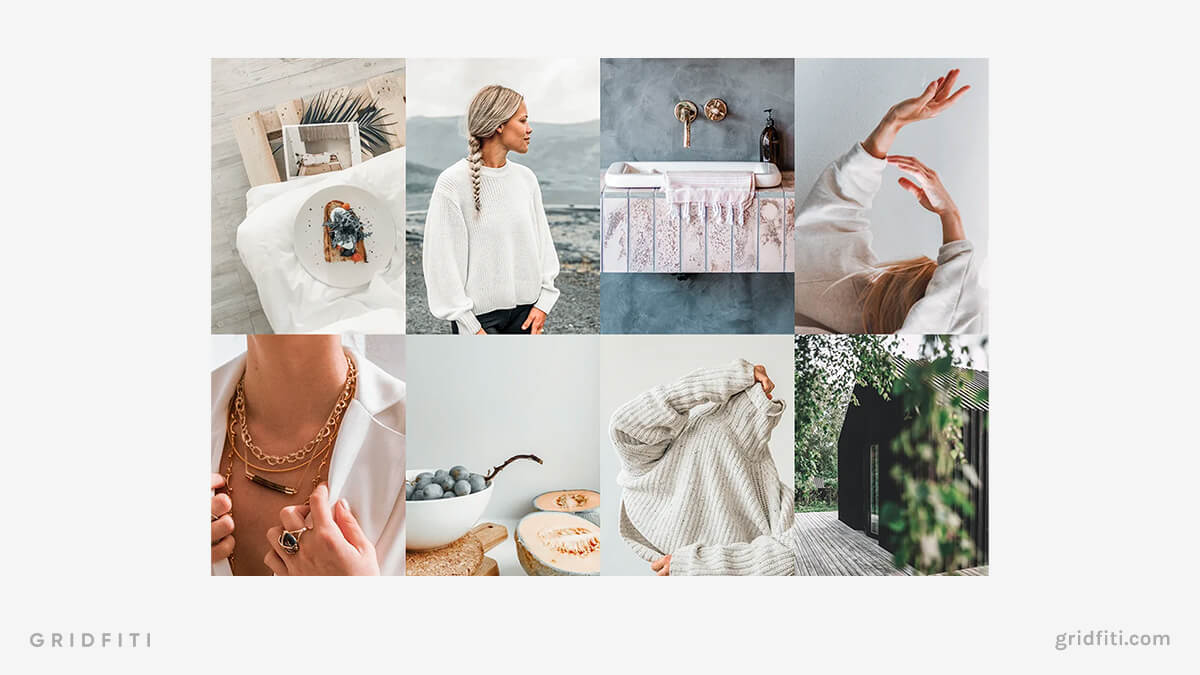 Ash Lightroom Presets
Treat your portraits, fashion shots, and minimal spaces or items to this beautiful Ash preset pack, containing four presets for both desktop and mobile. These presets bring out the best in minimal photos that feature a lot of neutral tones, whether that be shades of grey, beige, black, or white. Try them out with your lifestyle photos and see the transformation to the ash aesthetic.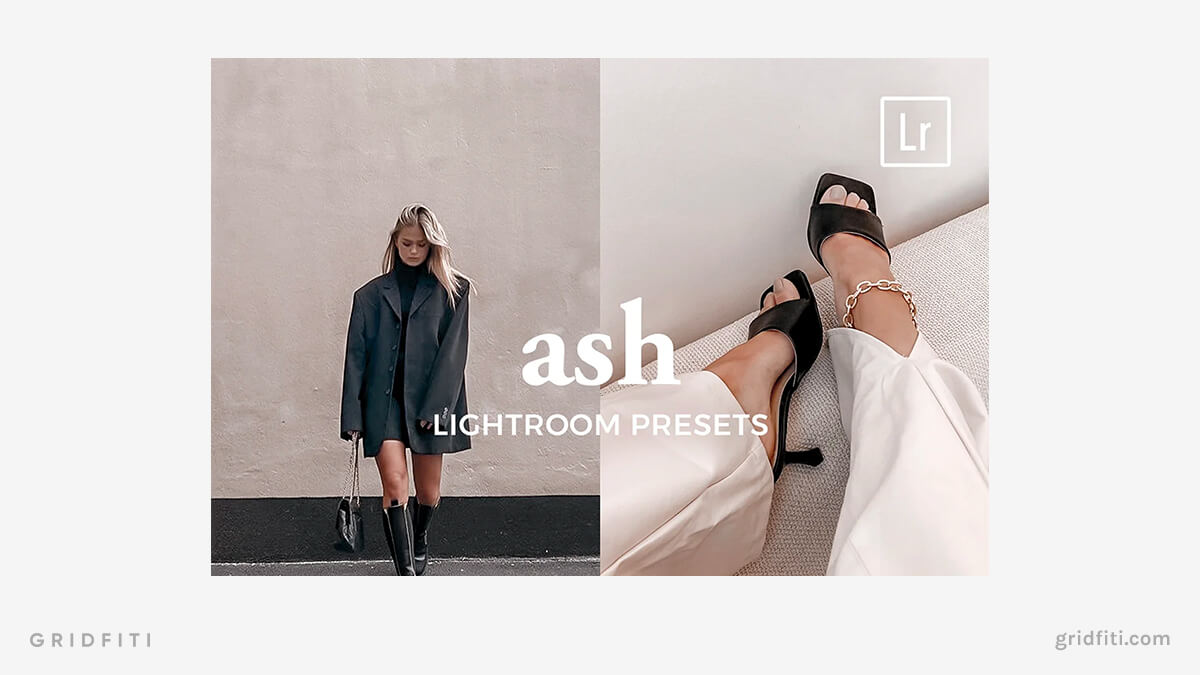 Dark Grey Aesthetic Presets
Darken up and mute your photos with this lovely dark aesthetic preset pack. With 10 presets available for both desktop and mobile, you can add a hint of sophistication to your images with its rich and balanced color grading, focused on bringing out the neutral tones of grey, and emphasizing skin tones for a beautiful portrait and lifestyle preset pack. Try it out with your photos and see the magic for yourself!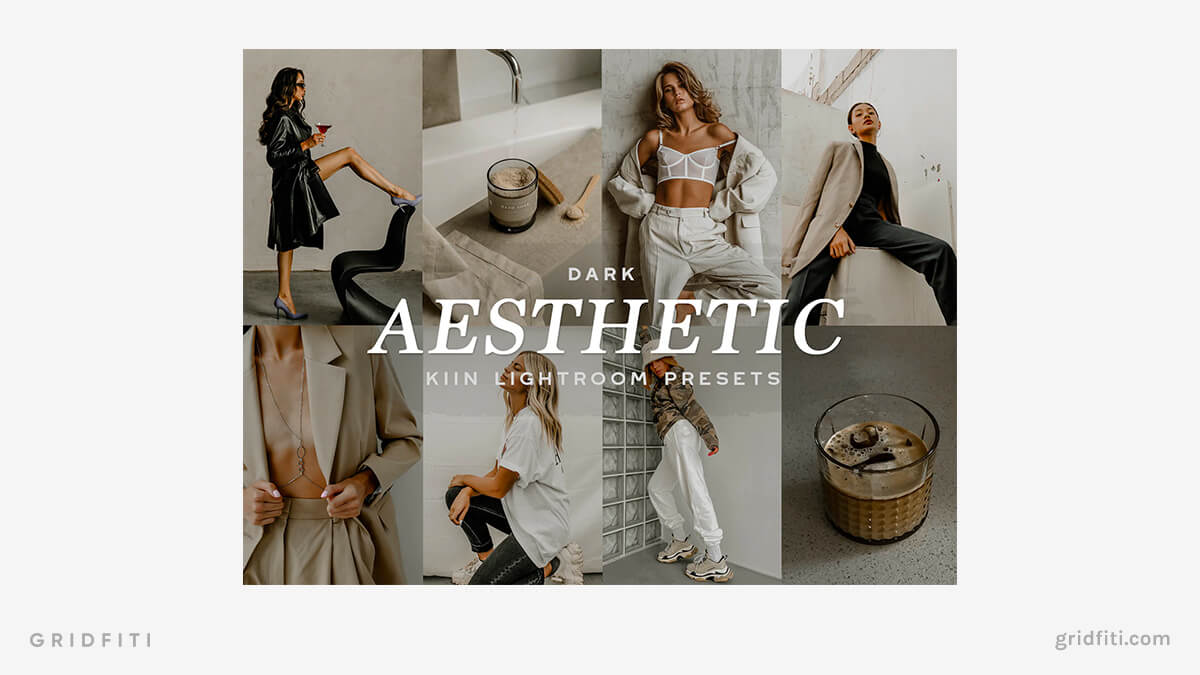 Grey Minimal Lightroom Presets for Mobile
This minimal grey preset pack brings a mix of darker grey tones without darkening the overall image. Choose from 10 mobile presets to enhance the grey objects and environments in your photos while still maintaining the earthy tones and skin tones.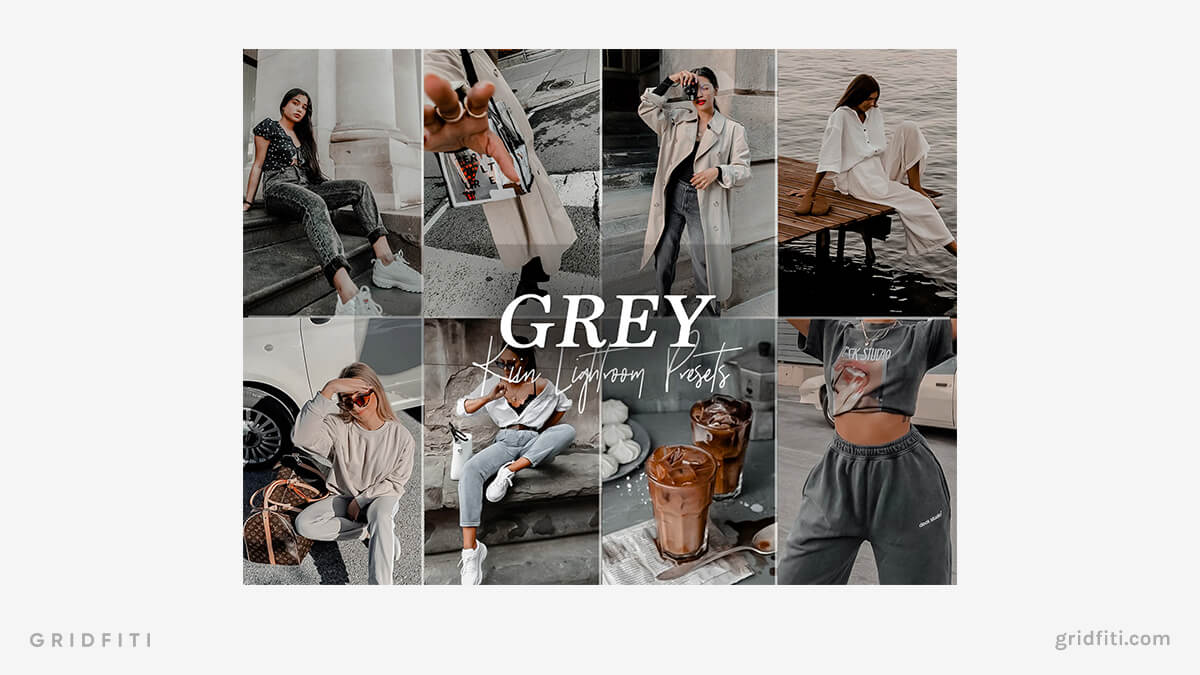 Ivory Lightroom Presets
This lovely Ivory preset pack contains 4 presets that relax the vibrancy of your photos and imbue them with a calm, moody shade of whites and greys. These presets work best with photos featuring earthy tones and skin tones captured in large white or grey environments. Apply any of these presets to your photos and watch the unique ivory aesthetic come to life!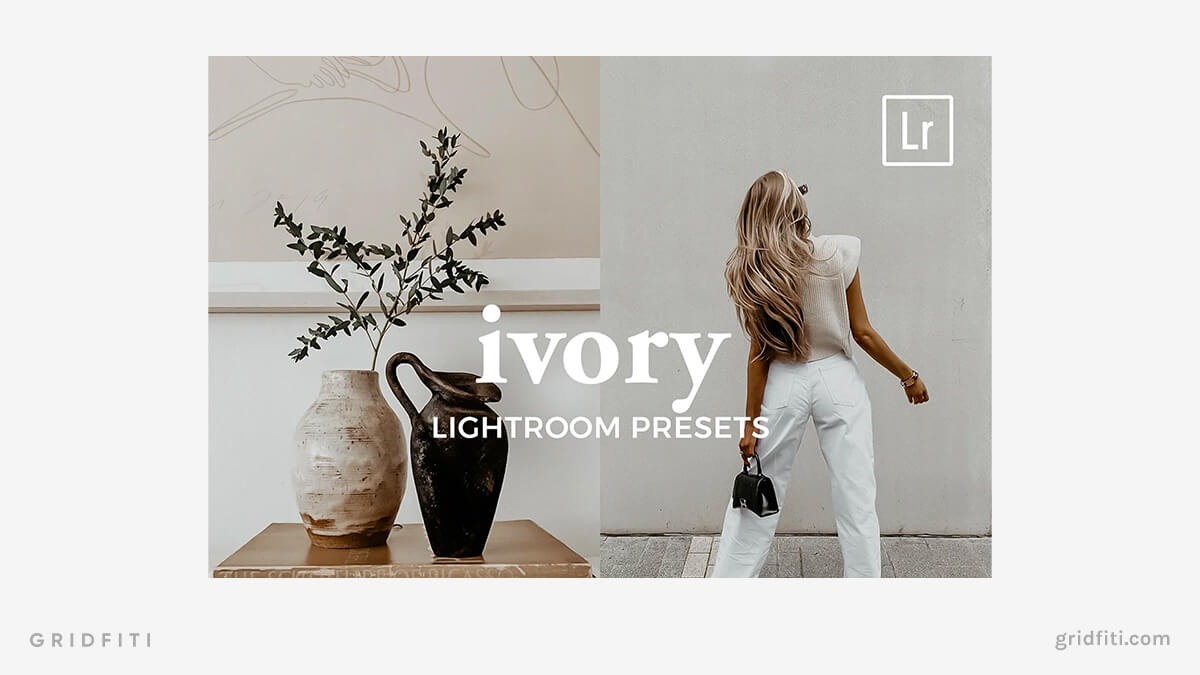 Grey Vibes Lightroom Presets (Mobile)
Bring grey vibes to your portraits, city shots, indoor shots, and more with this Grey Vibes Lightroom preset pack. With eight mobile presets included, you can easily add a grey aesthetic to your photos. Designed to work quickly and seamlessly as you capture photos with your phone, give the grey vibes a try on your pics!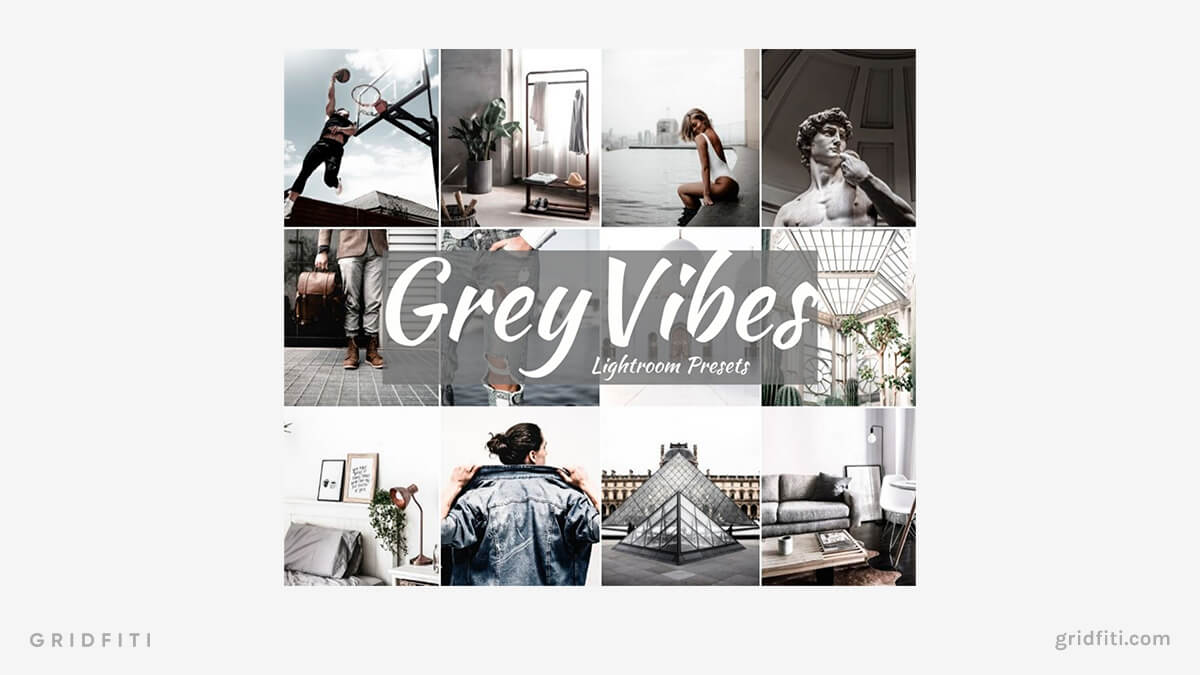 Neutral Shades Grey Presets (Mobile)
This preset pack of neutral shades will give the perfect finish to your photos featuring grey environments, outfits, objects, and more! With a range of shades from grey to khaki to even bronze, this expansive 23-preset pack for mobile will give your photos a minimal, sophisticated look among the spectrum of grey shades.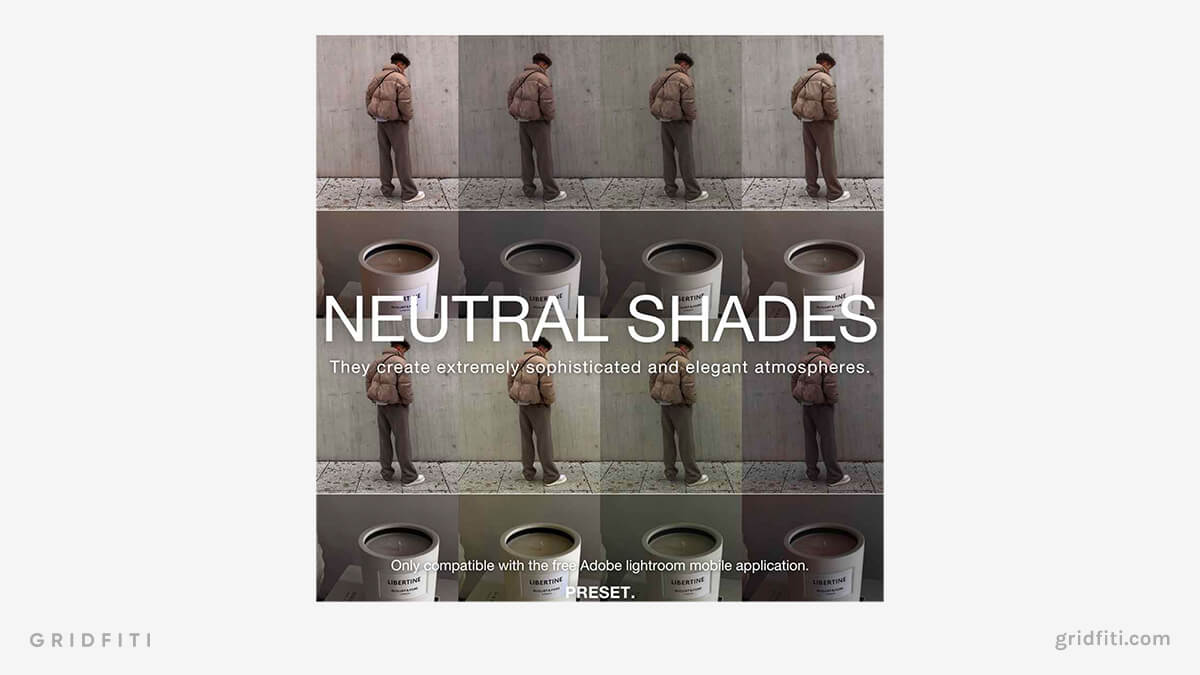 Martini Grey Presets
This flush Martini Grey preset pack brightens up the overall look of your photos with a lovely grey look. The pack includes 5 presets for mobile that lift the brightness and shadows, while toning down the vibrancy slightly. The result is a soft, faded yet bright look to your photos with a cohesive grey aesthetic.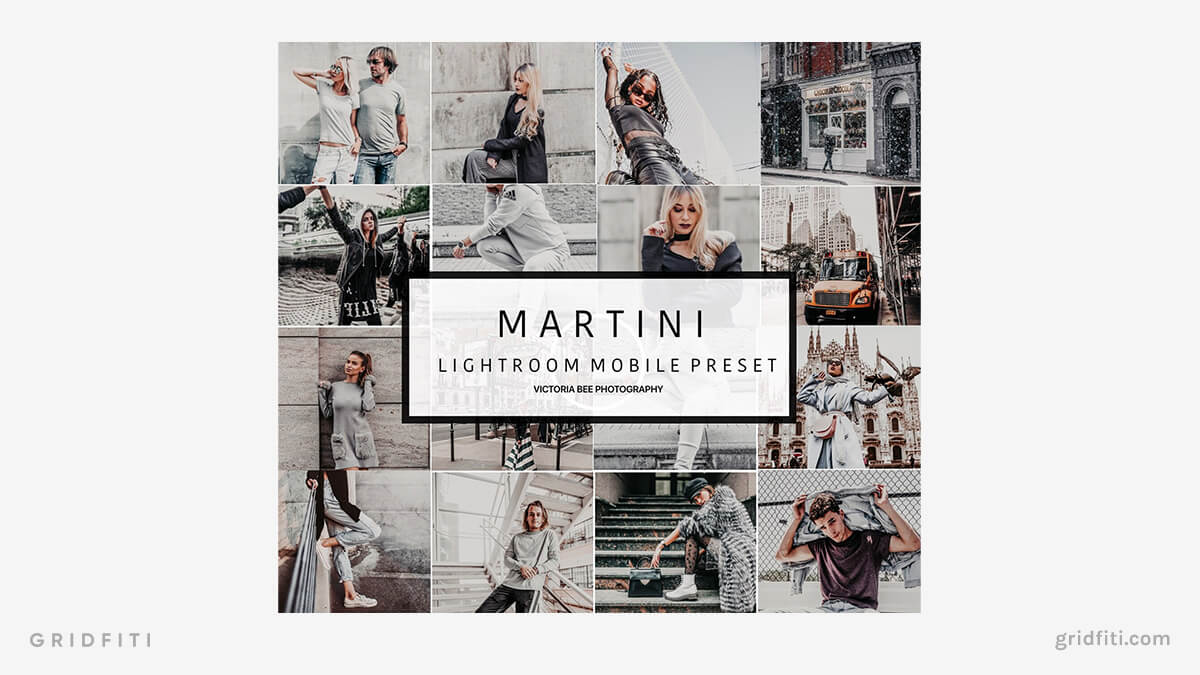 Denim Blueish Grey Presets
Take the grey aesthetic and shift it to a lovely bluer shade with this Denim Blueish Grey preset pack! With 10 presets available for both desktop and mobile, you can add a blueish grey look to your photos. These presets work best with images featuring blues, greys, and whites to create a cohesive look across your photos or Instagram feed.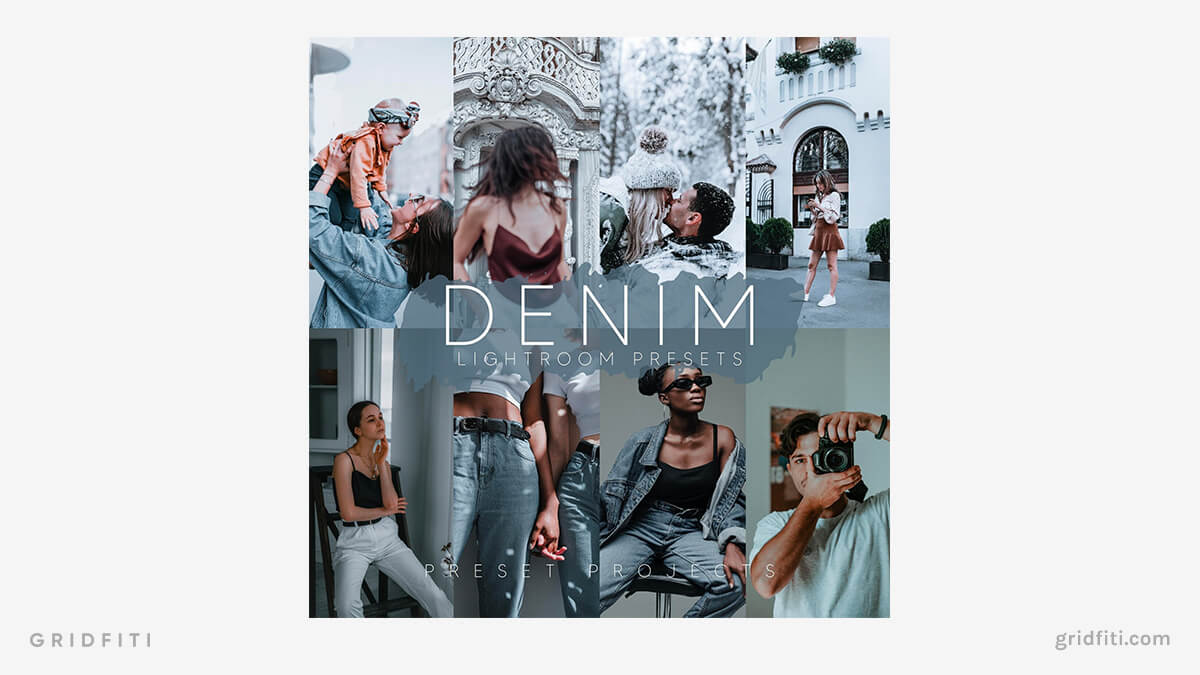 Carbon Grey Lightroom Presets
This Carbon Grey Lightroom preset pack focuses on adding an overall grey look to your photos with warm tones complementing it. With 30 presets available for both desktop and mobile, you can apply them to your portrait, landscape, city, and even automotive photos! The effect is to mute down the tones to a darker grey while retaining the warmth in your images, whether that be skin tones, outfits, or golden light.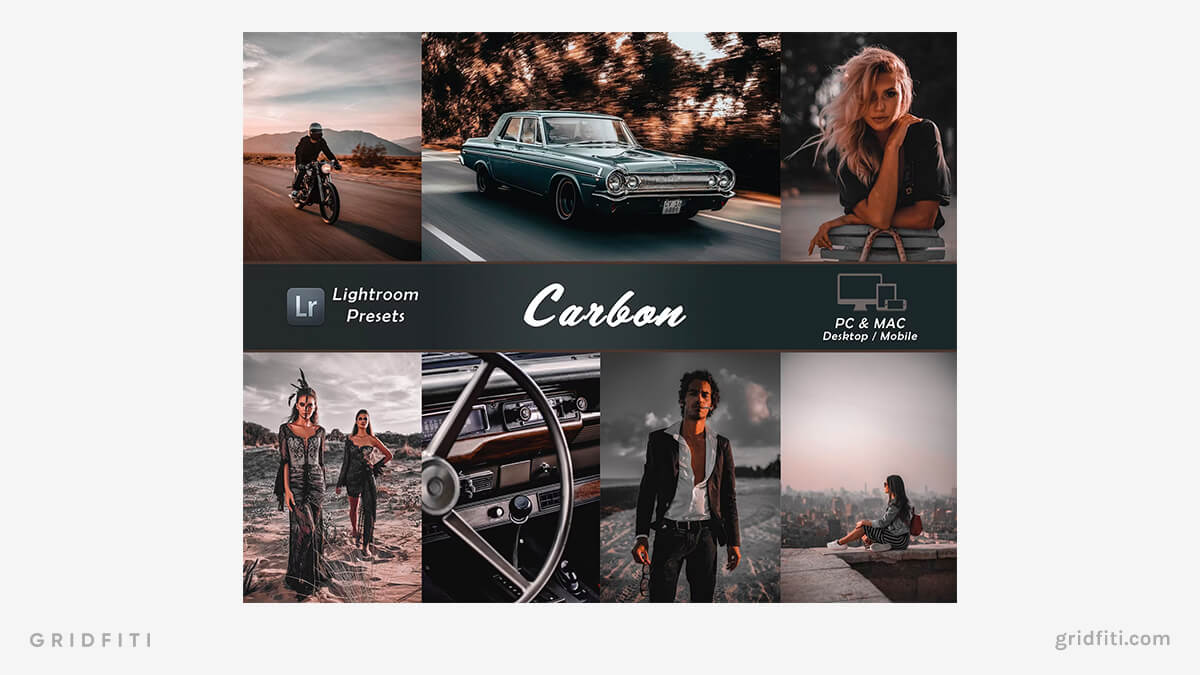 Free Grey Presets
Not sure which shades of grey to use for your photo edits? Fear not – we have some free preset options for you! Check out these grey preset options to try out and experiment with your editing style.
For more free filters, check out our round-up featuring the best free film Lightroom presets!
Vintage Grey Pastel Preset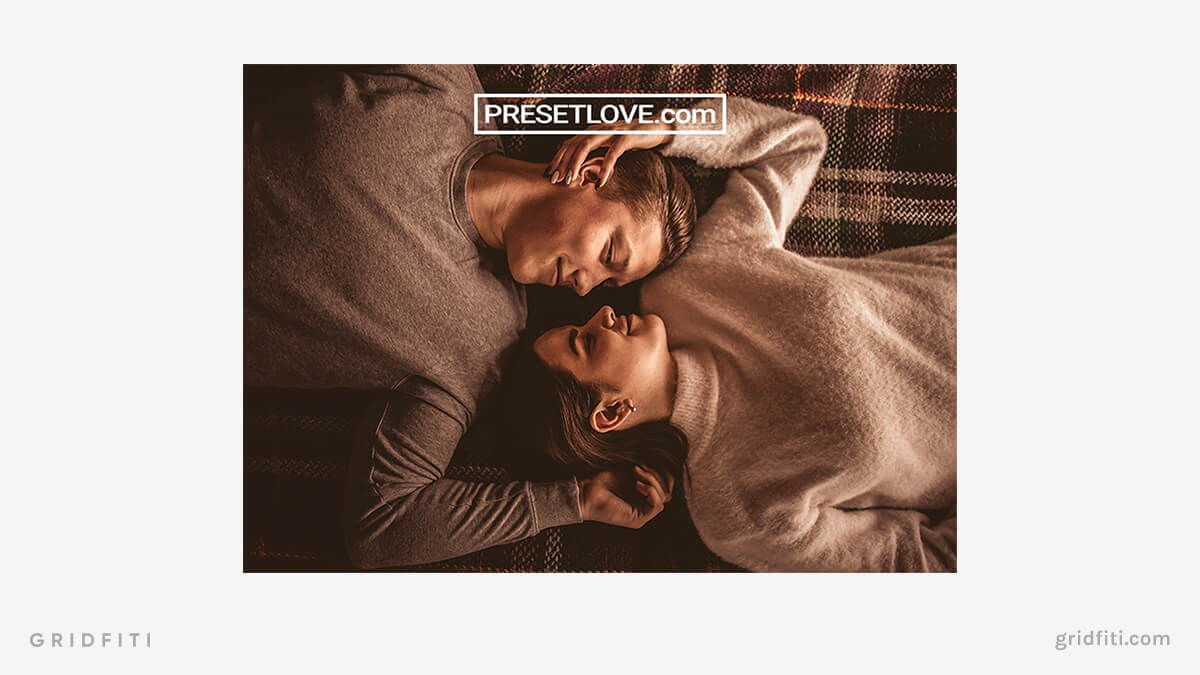 Warm Cream Free Preset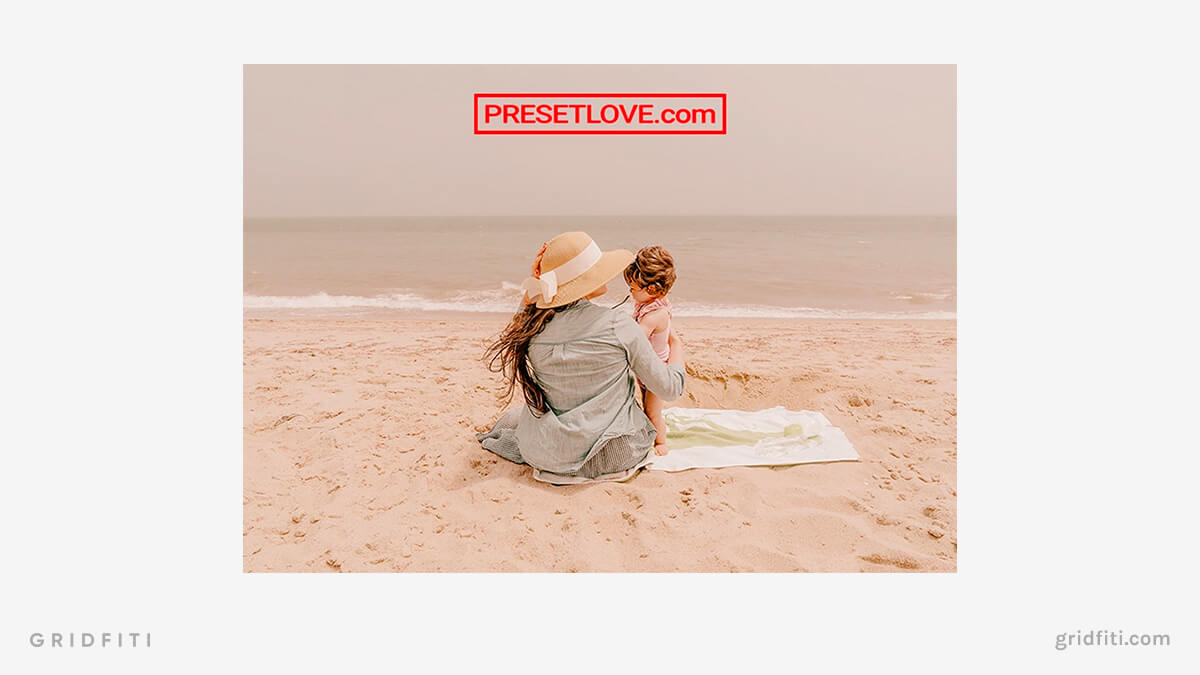 Which one of these grey Lightroom presets will you give a try with your photos? Let us know in the comments below!
Gridfiti is supported by its audience – when you buy something using the retail links in our posts, we may earn a small commission at no additional cost to you. Read more about our affiliate disclaimer.