The world of film Lightroom presets is an abundant one – you can choose from the wide variety of presets that are out there built by photographers from all over, varying in tones, grain, adjustments capabilities, and more.
Don't get us wrong, Lightroom presets are amazing, but for someone who is just getting their feet wet and experimenting with photo editing, some of the options might not be clear and can add up quickly in costs. Thankfully, several outlets and artists have gone on to provide free starter film presets to help get you going while you experiment with your style. We've compiled a set of the best free film Lightroom presets below!
Looking for more film specific filters? Here are some of our top round-up posts that curate the best film presets for Lightroom:
Want more presets tips? Join our mailing list, and check out our several other preset guides.
Light Film Preset
This light film preset will give your photos a soft film treatment with added grain, lowered clarity to give a glow-y effect, and increased saturation to bring out the colors. It's a perfect first-go at a filmic look for portraits, or photos with lots of color!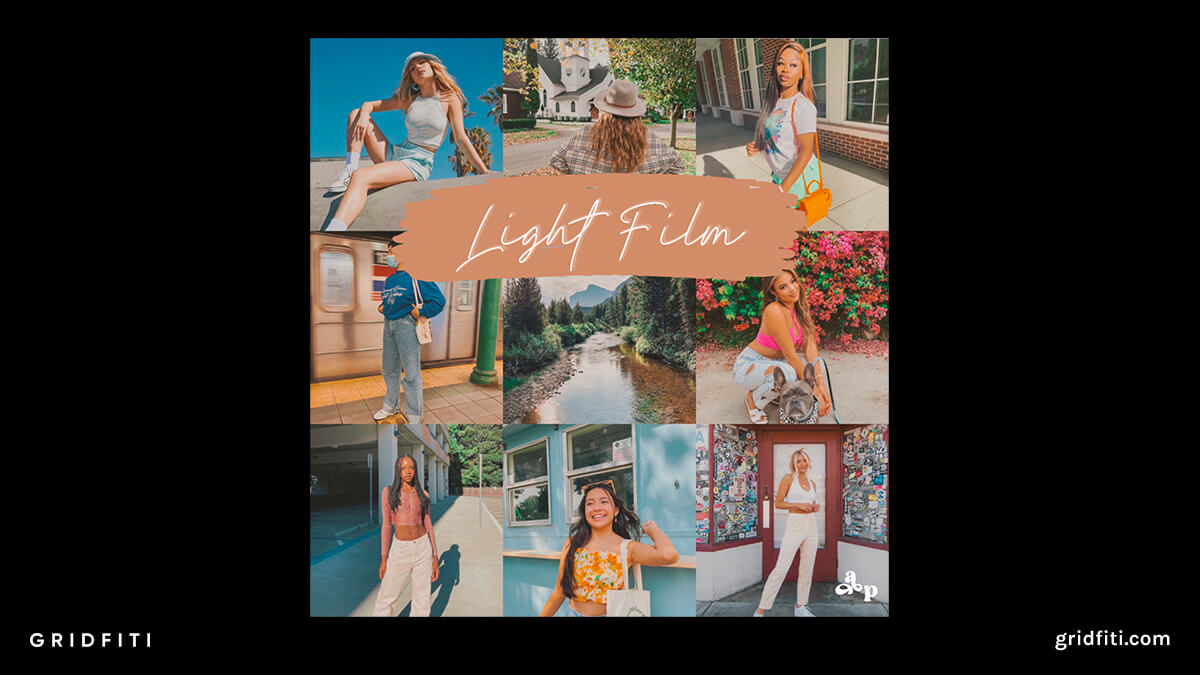 Citrus Film Preset
Give your photos a warmer look with the Citrus Film Lightroom preset! Give your photos a nostalgic summer vibe with a green tint, warmer tones, and subtle grain.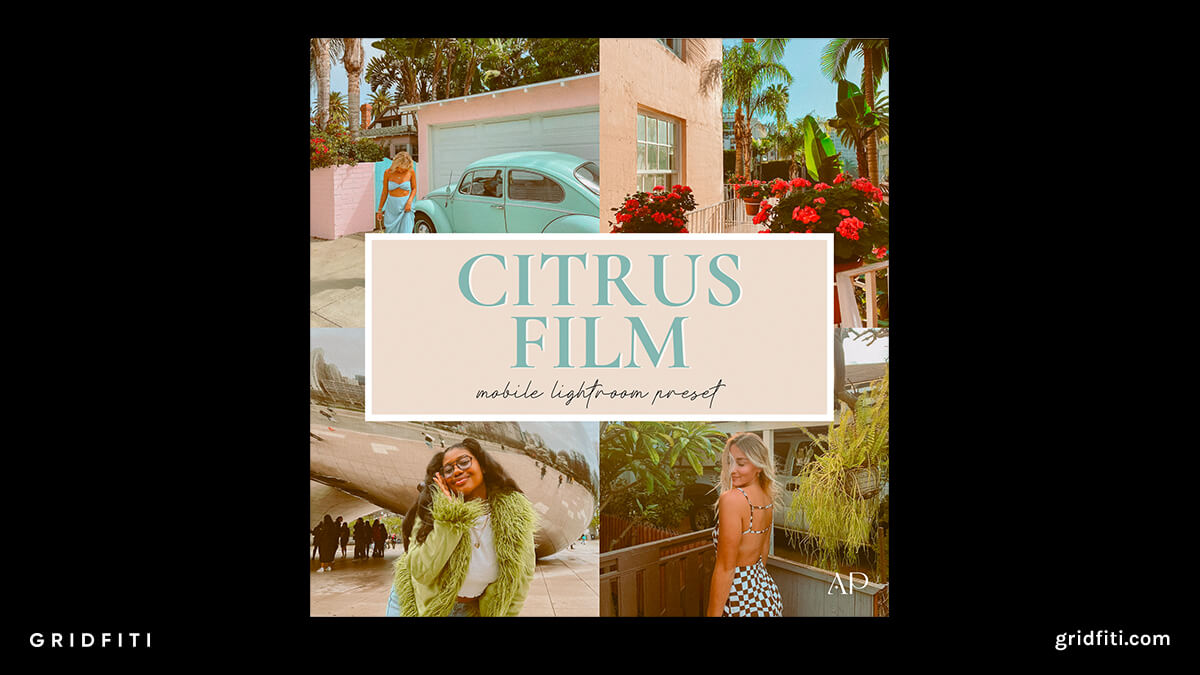 Caramel Tones Film Preset
Make the beige and blue tones of your photo work in harmony through this Caramel Tones film preset for Lightroom! Perfect for trips to the beach (more presets for that here), portraits with bright outfits, or hikes into the mountains – this Caramel Tones will give your photos a natural, earthy film look.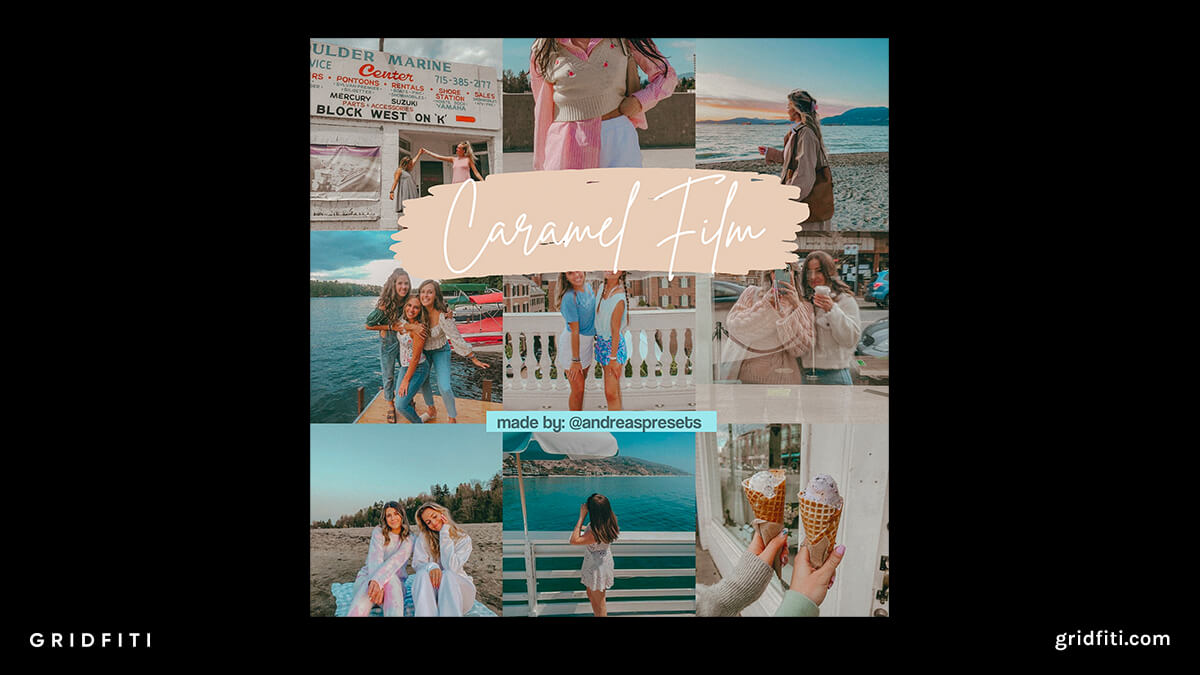 Life On Film Preset Pack
Another great vibrant film preset, the Life On Film pack will have your photos edited subtly for a more natural approach. The first things you'll notice is a slight increase in vibrancy of colors, highlights dampened, and just a very subtle grain added on to complete the look!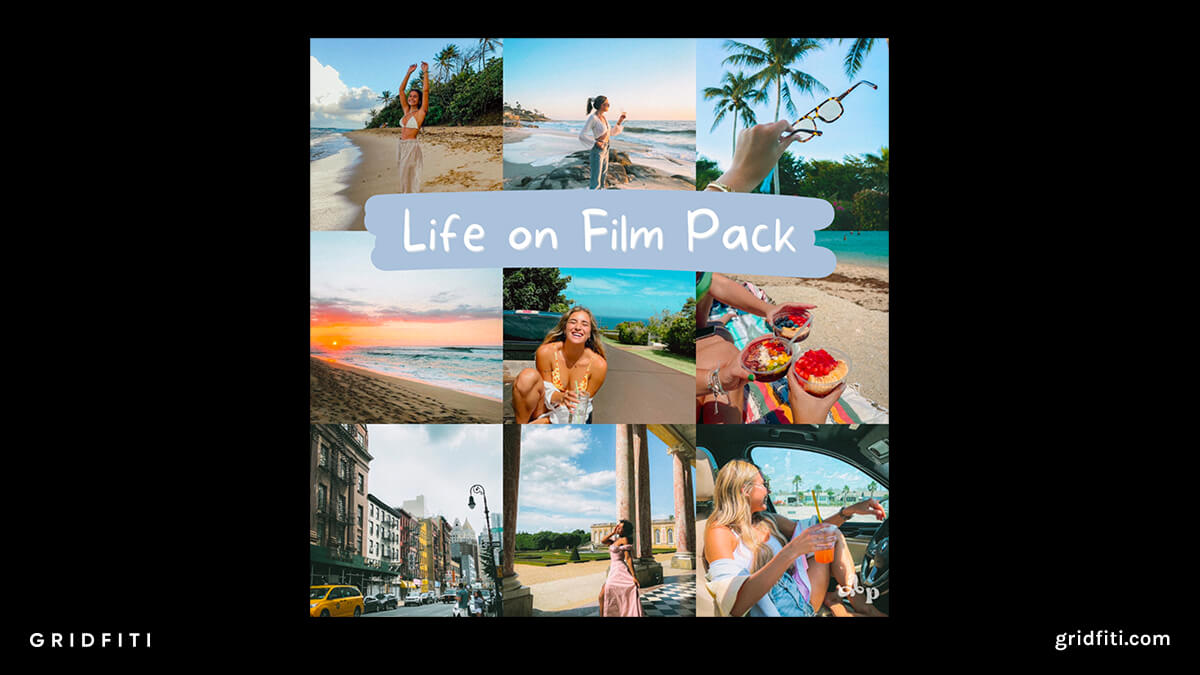 Lexihildalgo Warm Film Preset
Transform your life's photos with this warm nostalgic look from the Lexihildalgo warm film preset for Lightroom. Blue skies, vibrant buildings, colorful nature, and everything else can be enhanced through this preset's color grading. You'll have your photos popping with the timeless look of film added too!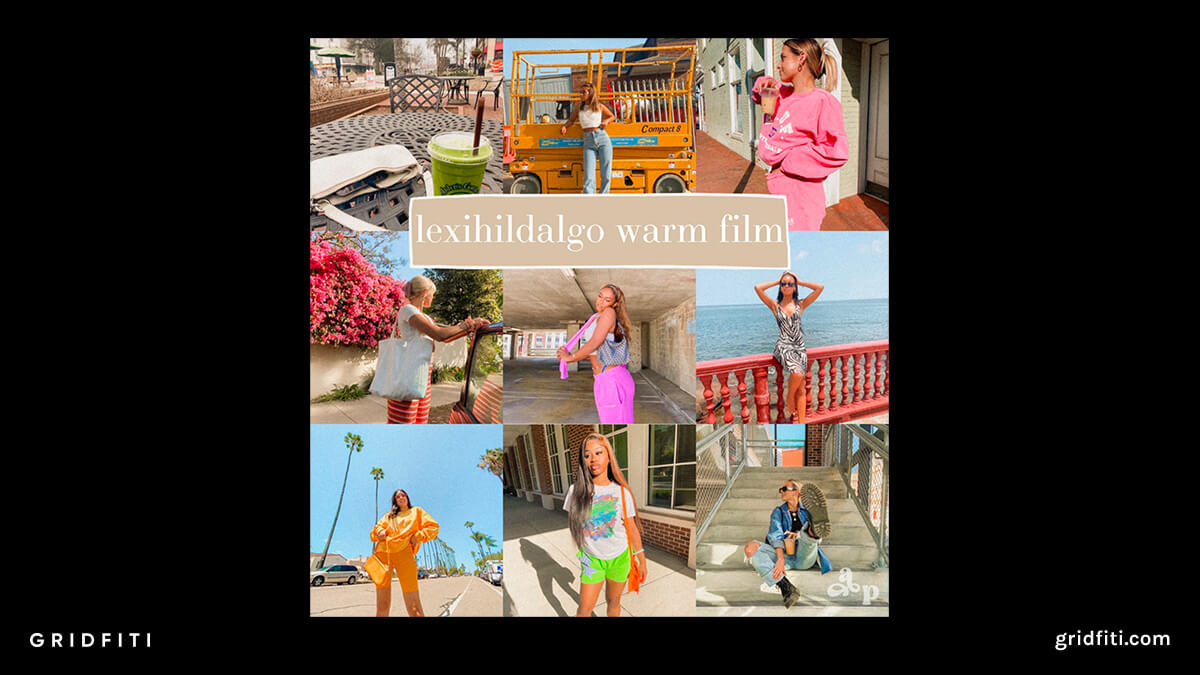 Cinnamon Film Preset
From the ocean to the sand to everything in between, this aesthetically pleasing Cinnamon Film preset will bring out the browns and beige tones of the earth to complement the blues of the sky and water. There's a slight red undertone in the shadows, which gives this preset its signature look. Give it a go with your photos!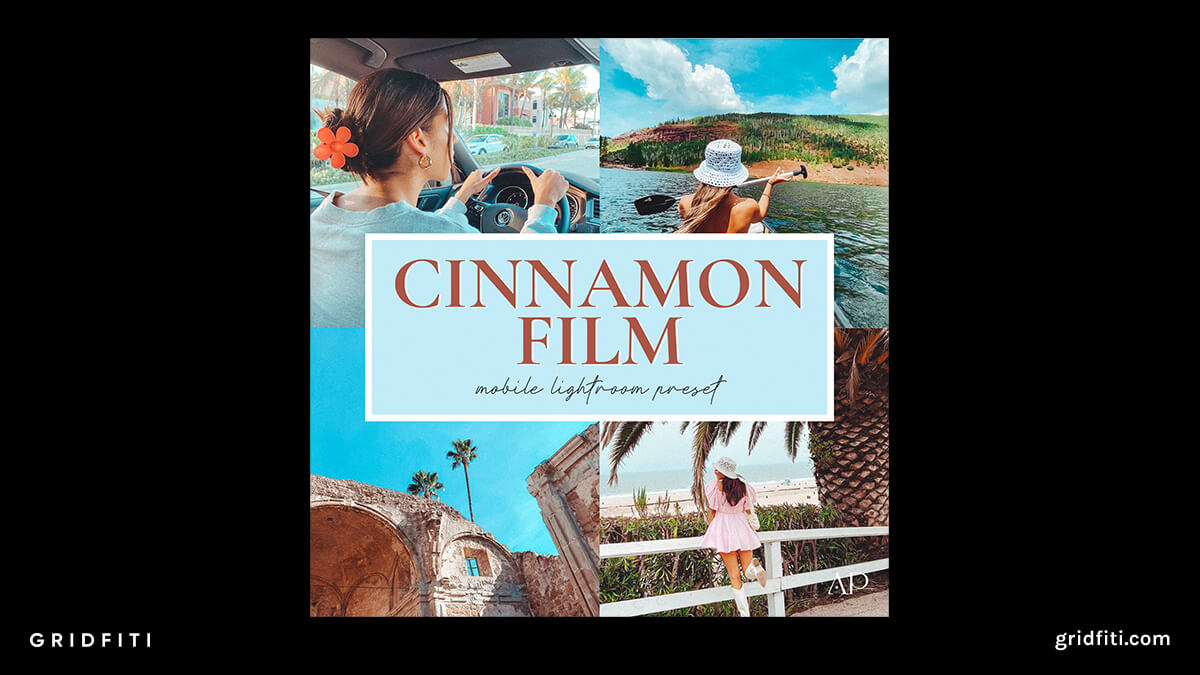 Fall Film Preset
The Fall Film presets will bring out everything you love about the season – taking the warm colors of fall foliage and a filmic green-tint, just like you'd see with disposable film cameras! The preset works great with portraits containing blue or green outfits, and of course out in nature with the warm colors of the fall season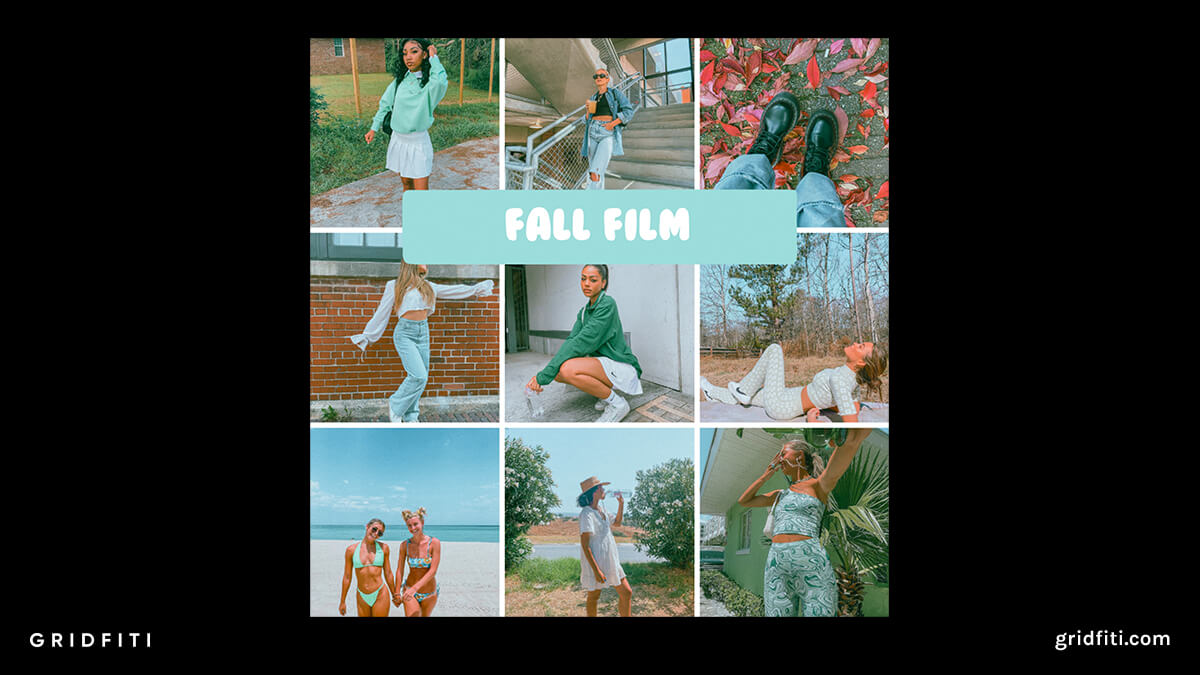 Fall Aesthetic Film Preset
Give your Fall photos an aesthetic, moody look with muted tones, along with accentuated reds, oranges, and greens to get a calming and nostalgic autumnal look. This fall preset keeps the focus around pulling all the season's colors back a notch, while keeping the colors of fall a priority. Give it a try with your fall photos!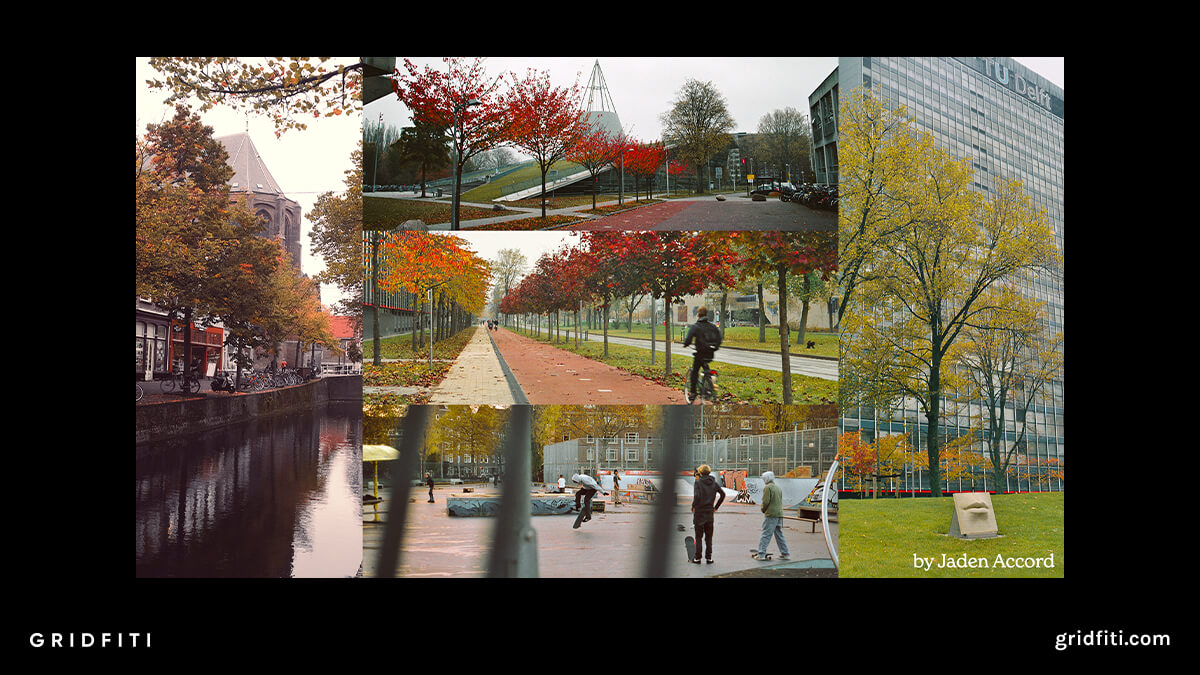 Kodak Ektar 100 Free Preset
Kodak's Ektar 100 is a go-to professional film thanks to its beautifully balanced colors, extremely fine grain, magenta cast, and deeper shadows. All of these features and more are recreated through this free Ektar 100 preset! It aims to enhance your digital photos colors into the filmic Ektar look, while paying respect to the details of your image with the addition of subtle, fine grain.
With its low ISO, Ektar 100 creates deep shadows and stark contrast. If that's a look you're going for as a beginner photographer, this might be the starter preset for you!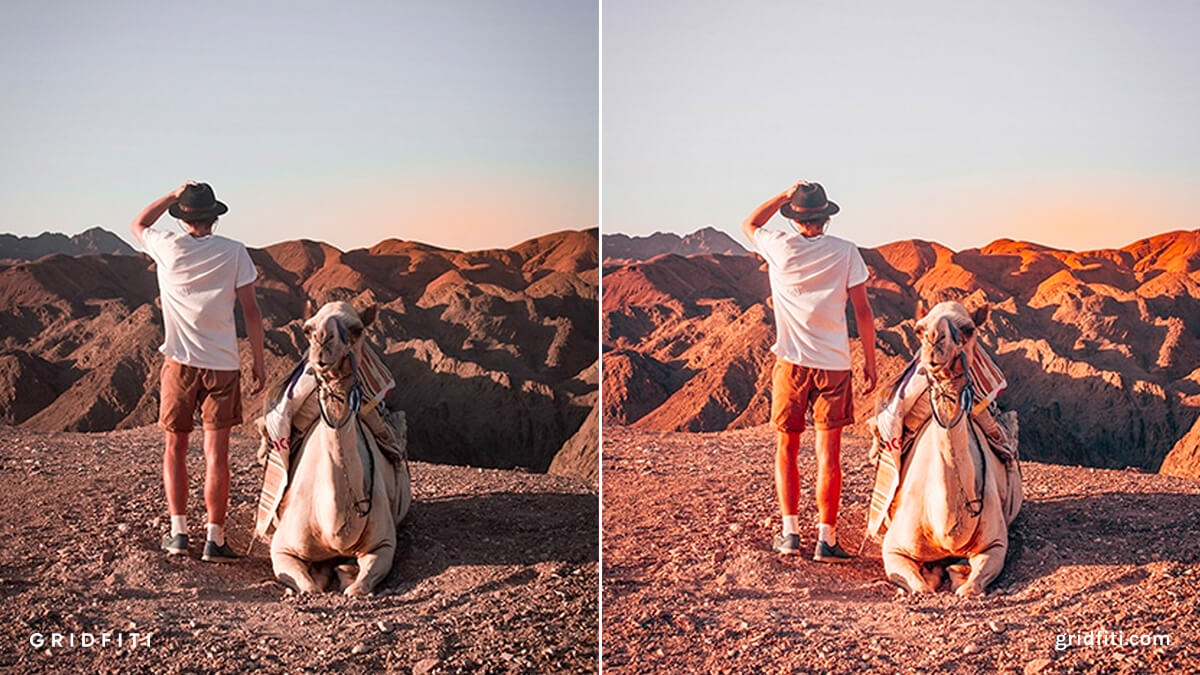 Kodak Ektachrome 100 Free Preset
Taking from the vibrant color reproduction from one of Kodak's most popular slide films, this free Ektachrome 100 preset will take the colors of your digital photos, and turn them into a vivid color dreamscape, with highlights not overblown, and shadows retaining details. This preset is perfect for photographers who capture a lot of nature shots or conceptual portrait work, which contain lots of colors. The preset will add just the right Ektachrome touches without overdoing it on highlights and shadows.
Looking for more presets like this? We've got a full round-up with the best Kodak Ektachrome presets!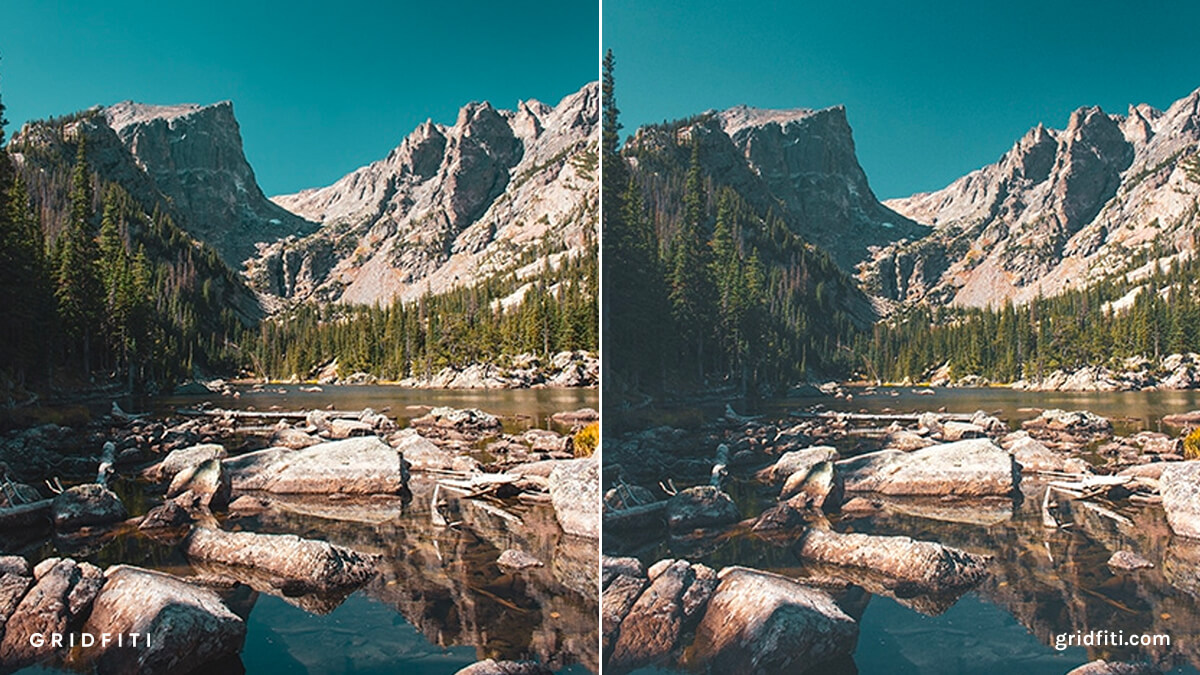 Fuji Pro 400H Free Preset for Lightroom Mobile
Fuji Pro 400H is known as a portrait film extraordinaire – the subtle blue-green tint is Fuji galore, the bright airiness is calming, and the skin tone reproduction is unmatched. Now, you can apply that look to your digital photography with this free 400H preset! This preset works best with portraits that have ample lighting, or even any photo in nature to let Fuji's famous green treatment do its magic.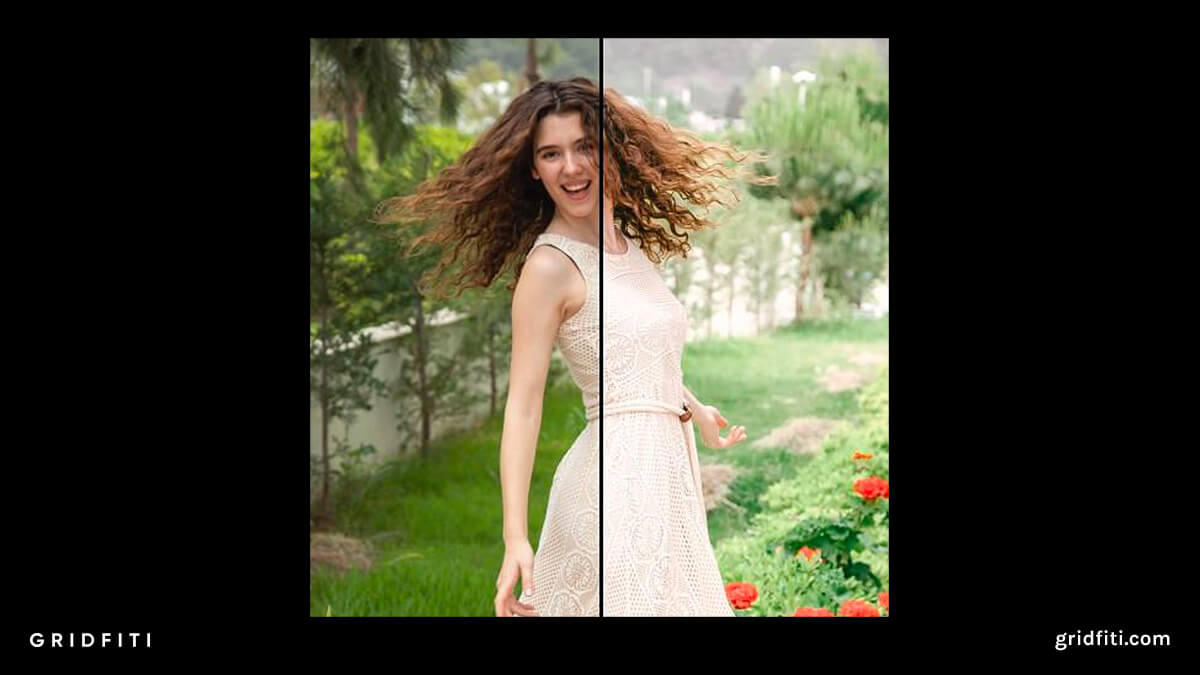 Fuji Superia X-TRA 800 Free Preset
Fuji's Superia line is reminiscent of a classic warm vintage Fuji look. This comes in the form of warm tones, with a hint of blue tints in the shadows. This free Superia X-TRA 800 preset builds on that as a great beginner lifestyle and portrait editing solution to your photos!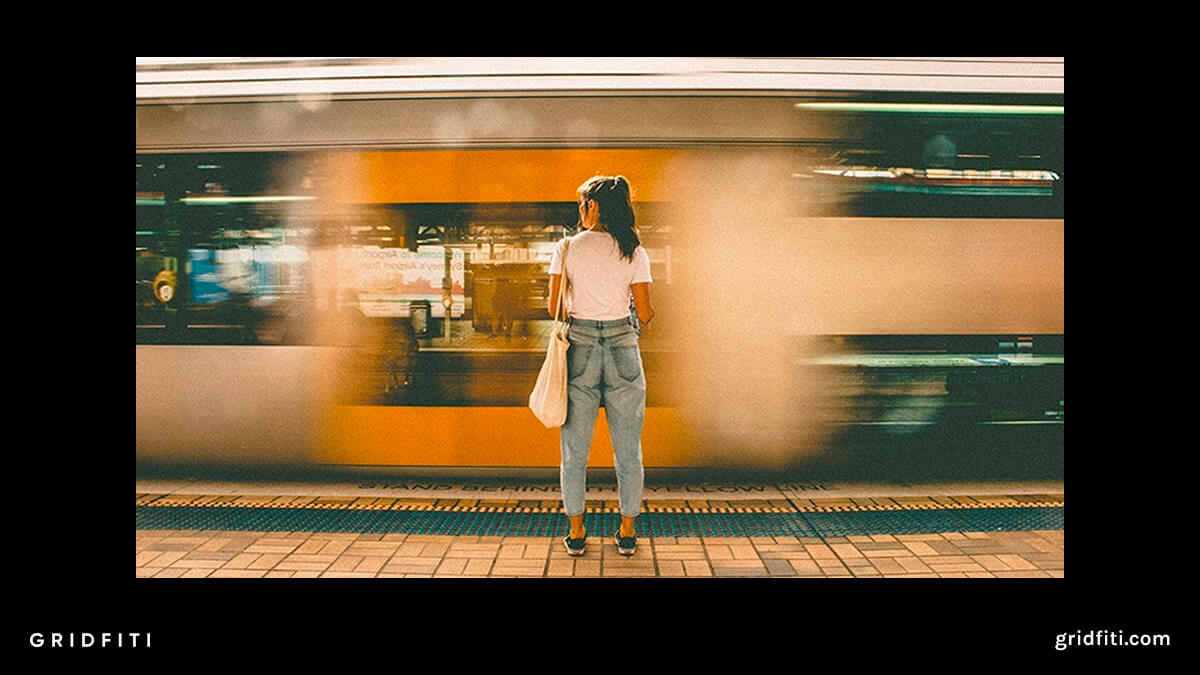 CineStill 800T Free Preset (Mobile)
Inspired by one of the most coveted film stocks out there, this free CineStill 800T preset for mobile will recreate the elusive tungsten-balanced colors, with accentuated blues and reds. It's limited to mobile and may not recreate the famous halation glow around light sources (which 800T is known for), but still a worthy preset to transform your images to the CineStill look we all know and love. Check out their accompanying walkthrough video with it too.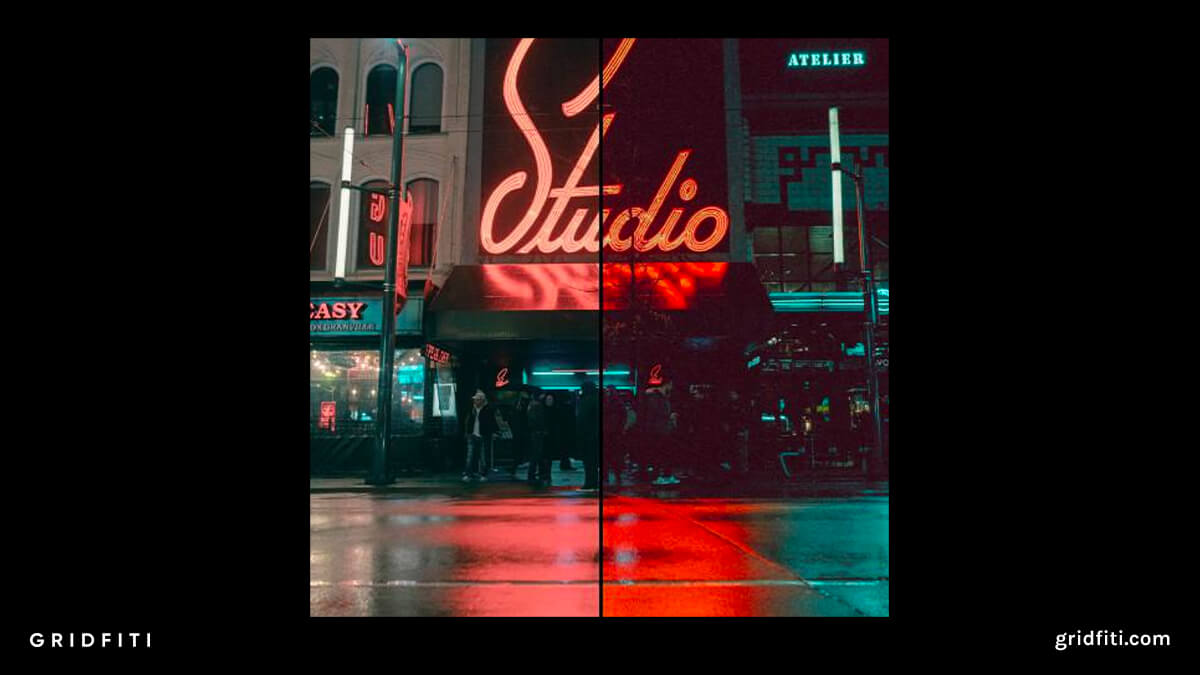 Free Kodak Black & White Presets
This extensive Kodak-inspired black and white free preset pack comes loaded with several famous film stocks recreated for Adobe Lightroom. Choose from T-Max, Plus-X, Tri-X, and more with their unique black and white treatments and textures. From soft glow in the highlights, to punchy shadows, the variety of options will allow you to craft your photos to a black and white look of your liking!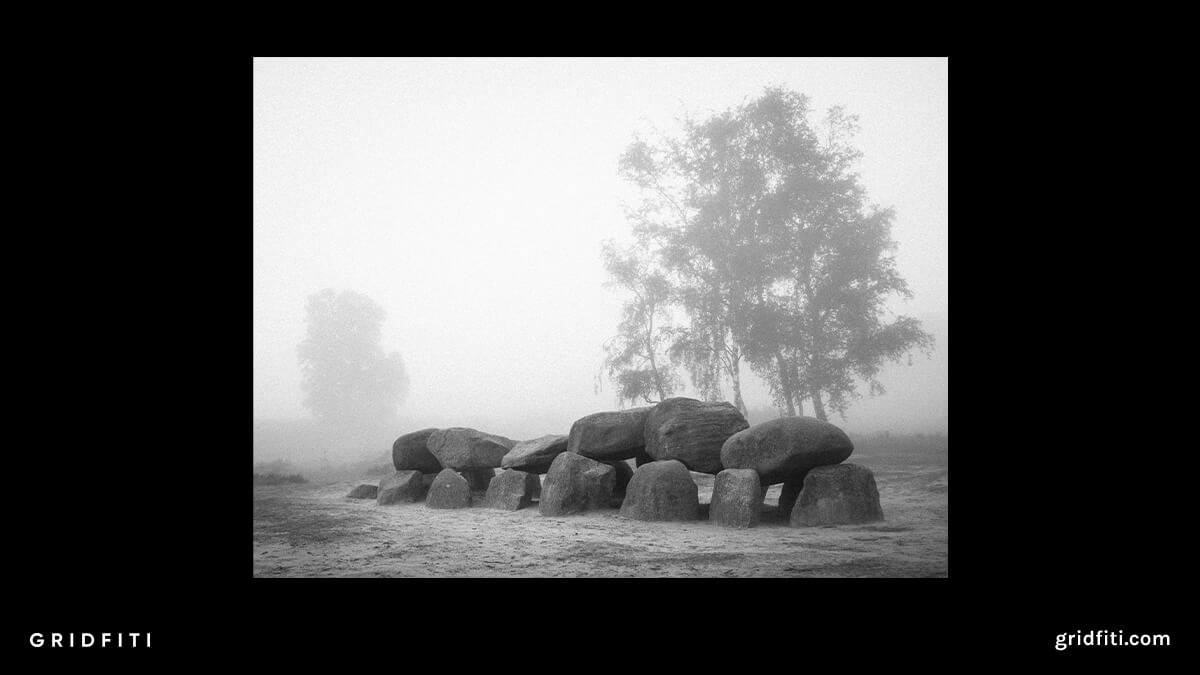 Free Ilford Black & White Presets
Just like the above black and white Kodak-inspired set, this Ilford set comes equipped with presets emulating everything from Delta, to FP4, and HP5. Choose from a high speed bright and grainy Delta 3200 to a more balanced HP5 400 look. As Ilford produces some of the most popular black and white film stocks in the world, this is a great starter pack of presets to achieve the classic monochrome film look!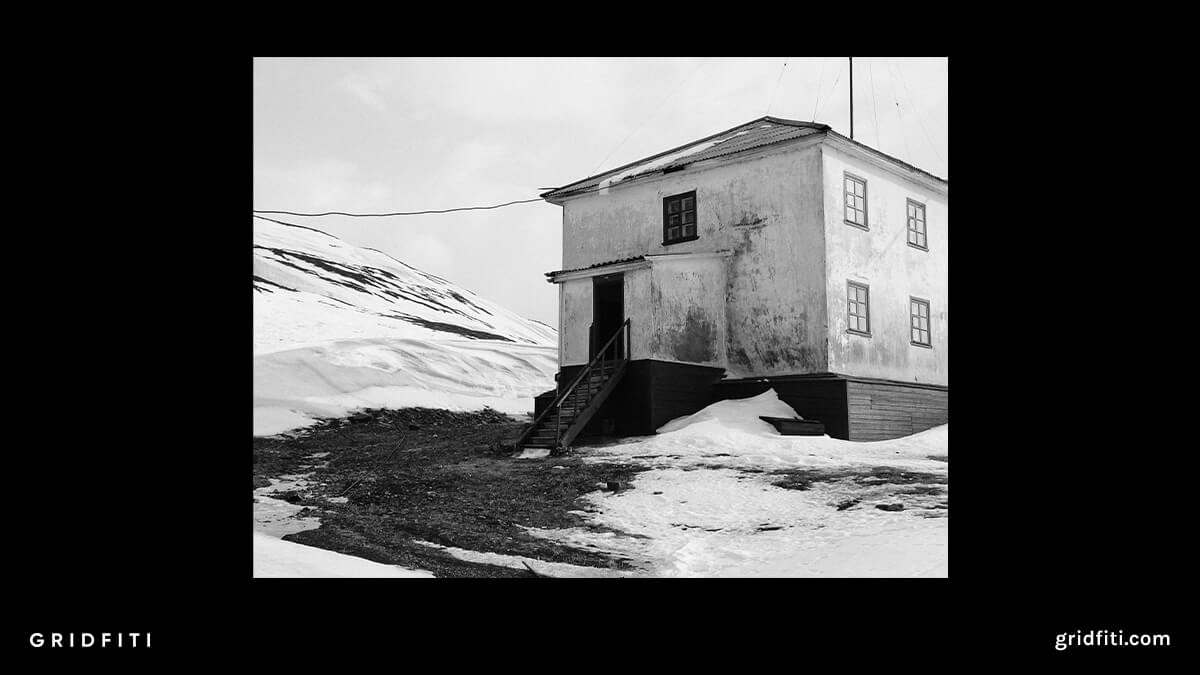 Which one of these free film presets is your favorite? Is there a film preset you think we're missing? Let us know in the comments below!
Gridfiti is supported by its audience – when you buy something using the retail links in our posts, we may earn a small commission at no additional cost to you. Read more about our affiliate disclaimer.