We love the light and airy aesthetic in photos – the calm and relaxed feeling it emits is due to its clean, minimal, and airy appearance.
Whether it's a portrait shot in a bright, wide-open studio, a beautiful designer lamp on a chic minimal living room's coffee table, or anything else captured in large open spaces or settings — editing your photos to enhance this airy and minimal look can take it to the next level. Check out our best picks for light and airy Lightroom presets to get started!
Want more preset guides and tips? Check out our several other preset blog posts, and join our newsletter below!
Soft & Airy Lightroom Presets
Our first preset brings a soft approach to light and airy presets. This preset pack brightens up images' exposure and highlights white, subtly adding increased shadows while tying it all together with a soft fade to make it look dreamy and moody. It works perfect for portraits, product or lifestyle photos as long as the surroundings are bright in appearance!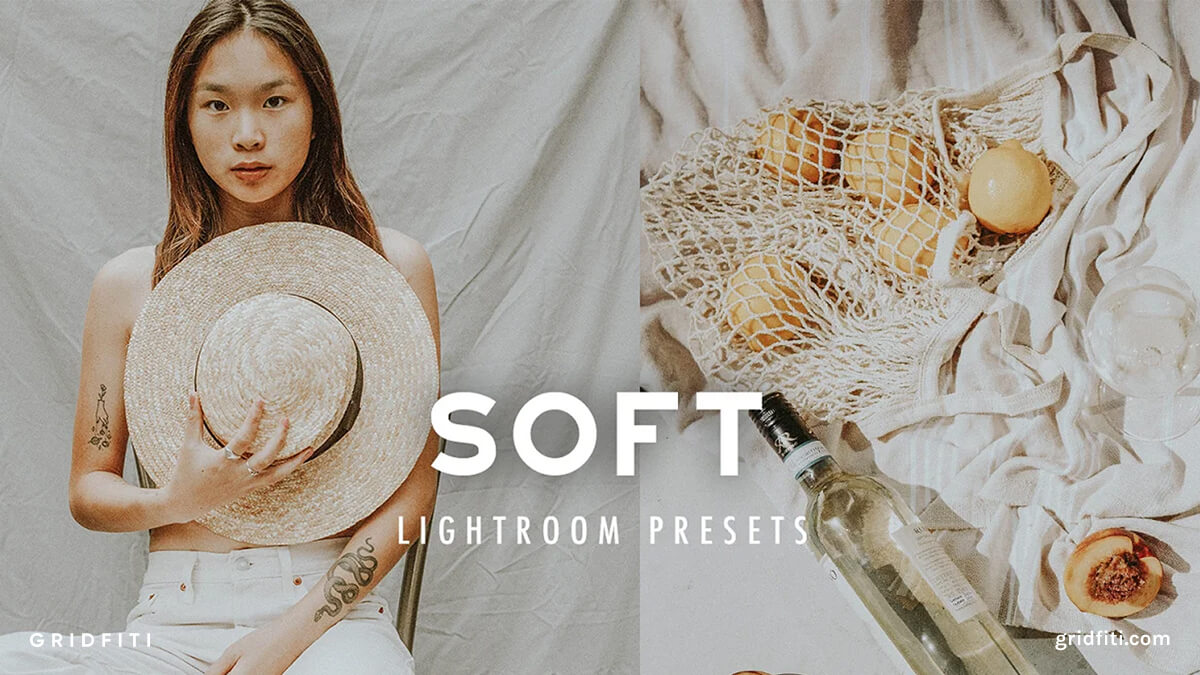 Light & Airy Lightroom Presets
This light and airy preset takes things towards a warmer route. While most airy presets opt for enhancing the whites and neutral tones of the image, this one takes those whites and gives them a more golden tint. Use it on portraits in the desert, white rooms with wood grain, or just any bright photo that contains any warm-toned subject!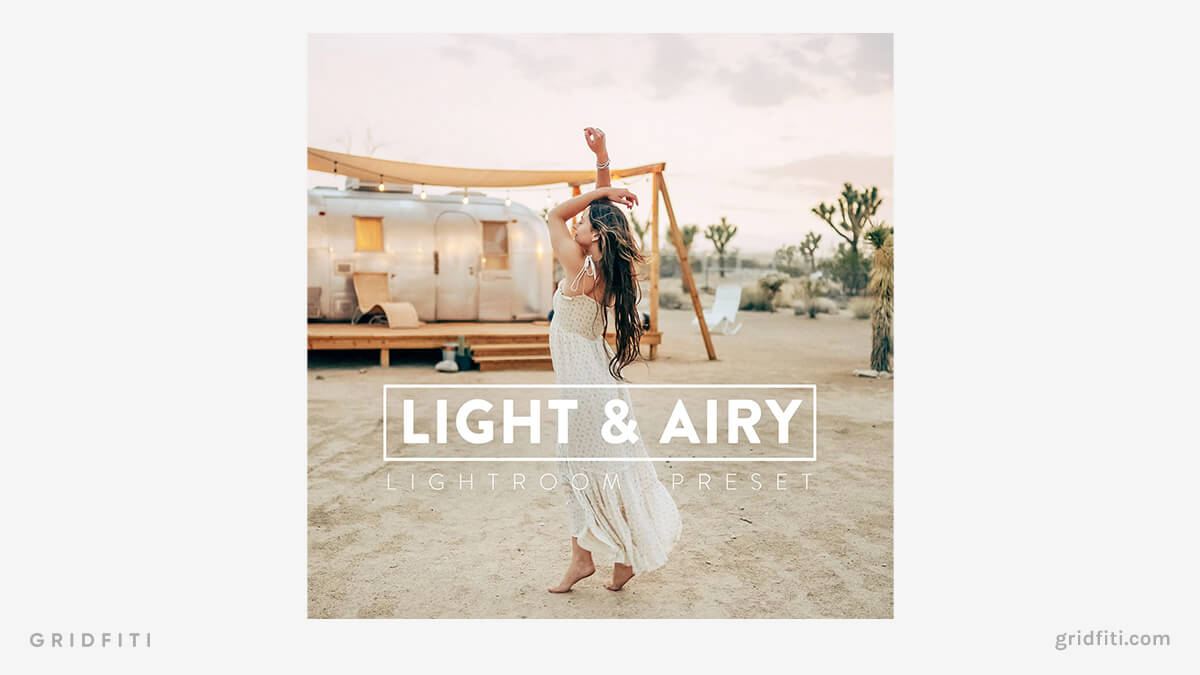 Indoor Bright Lightroom Presets
Bring the bright and airy look to your indoor photos! Whether it's white furniture, white curtains, white decor, or anything that's light and bright in color — let this Indoor Bright Lightroom Preset pack enhance your interior photos to feel spacious, calming, and relaxed.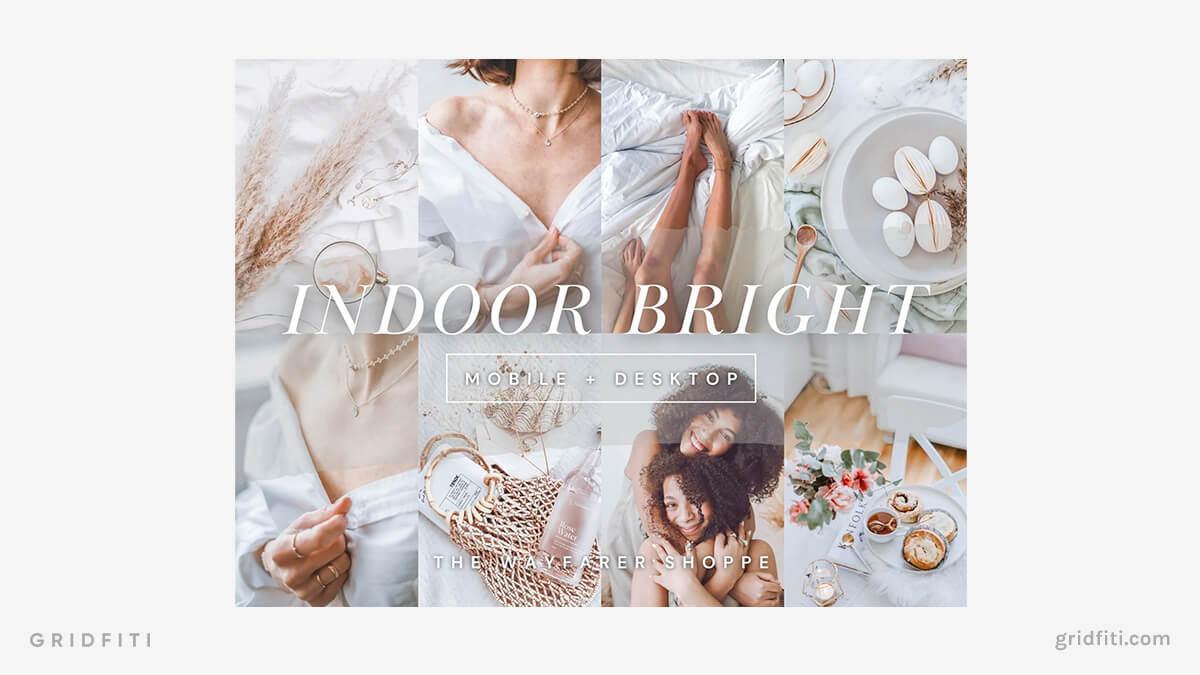 Light & Beige Film Lightroom Preset
This Lightroom preset bundle combines the textures of film photos with a bright and beige color palette. Use it on portraits with outfits or backgrounds featuring shades of white, grey, and beige to bring your photos to life with a bright and airy, yet film-textured look.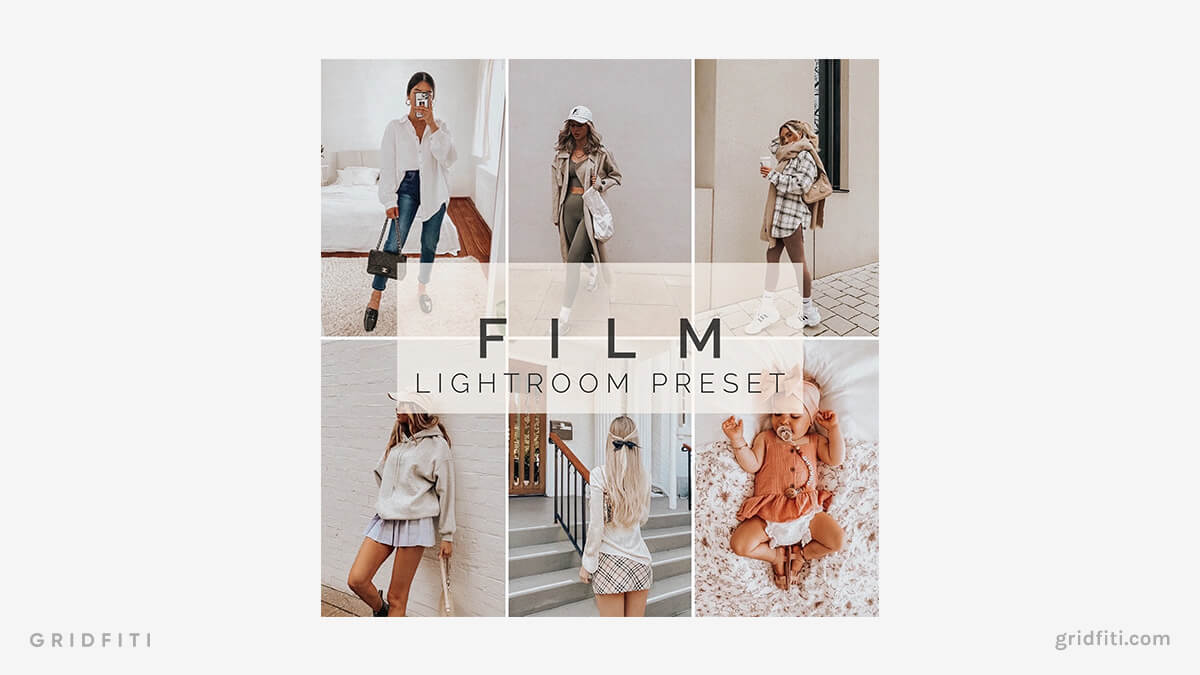 Minimal Winter Preset Pack
What better setting and season to apply a bright and airy look than winter? This minimal winter preset pack enhances the whites and exposure while adding a subtle boost to the contrast and shadows, creating a distinct contrast against the brightness of snow. Achieve a great minimalist look with your winter photos by using this preset pack!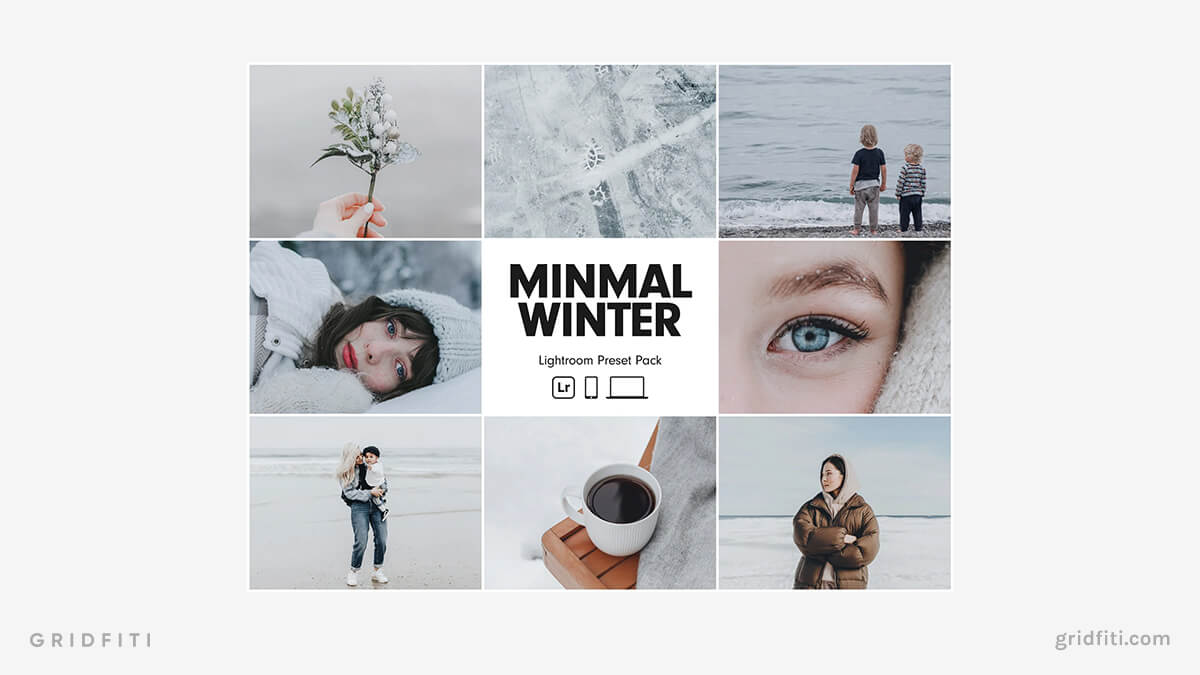 Natural Tones Bright Presets
This bright and airy preset pack incorporates natural-looking warmer tones into your photos. It tones down colors to a bright white while preserving warmer hues, which is perfect for skin tones within minimal white spaces. Give this natural tones preset a try with your bright and airy portrait shots!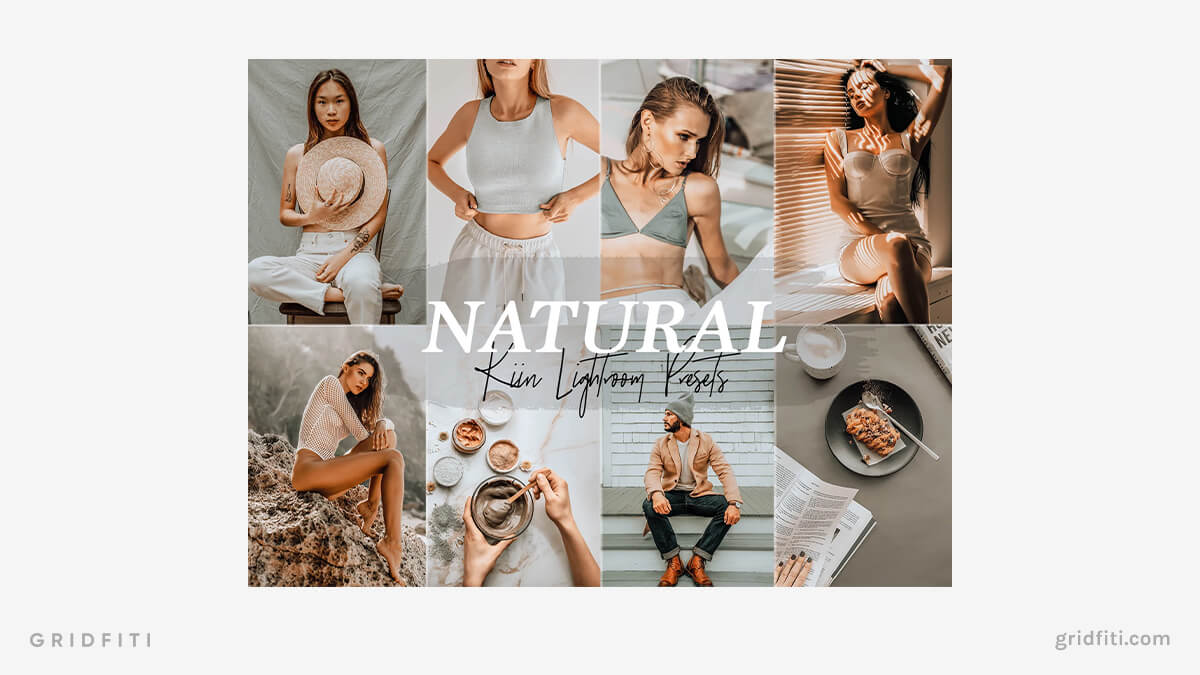 White Aesthetic Presets
This preset pack takes a more monochromatic approach to light and airy, muting tones to an almost grayscale look — while brightening highlights and preserving shadows for crisp contrast! Use it on photos containing predominantly whites, blacks, and grays to achieve a clean, minimal white aesthetic.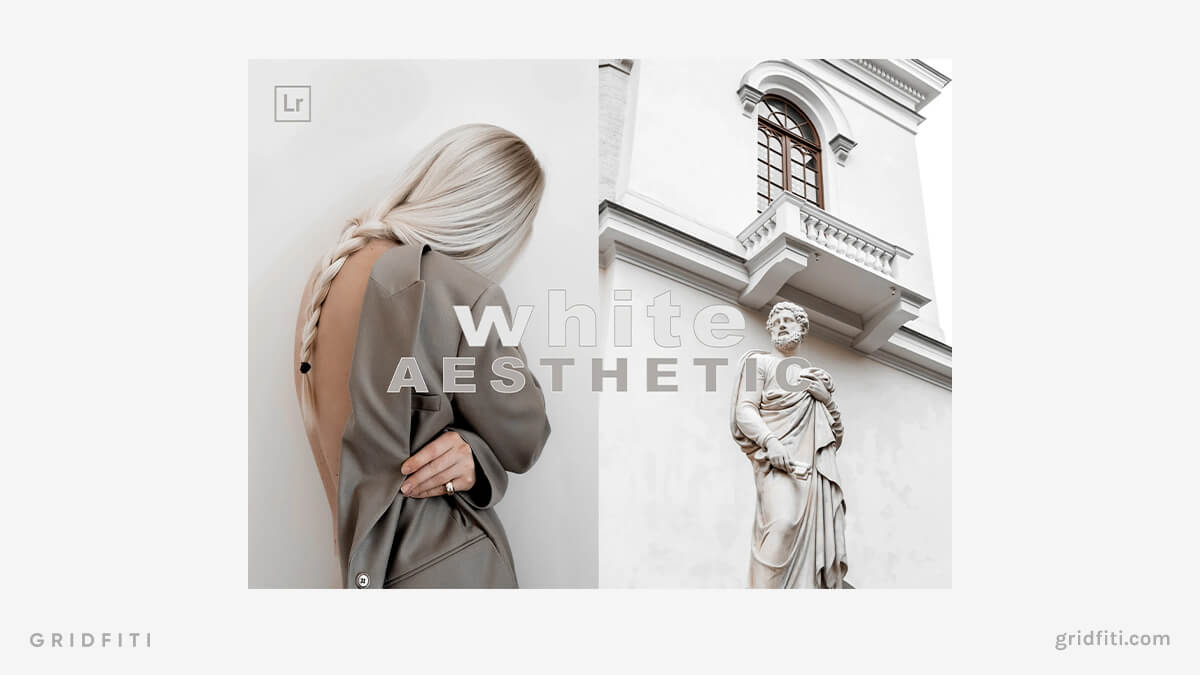 Free Light And Airy Lightroom Presets
Looking to get those light and airy presets on your photos without breaking the bank? Check out these perfectly feasible free light and airy presets! Whether you're just testing the waters or are looking for simpler editing solutions, these presets should do the trick!
Looking for more free presets? Check out our round-up post showcasing the best free film Lightroom presets!
Free Light & Airy Starter Presets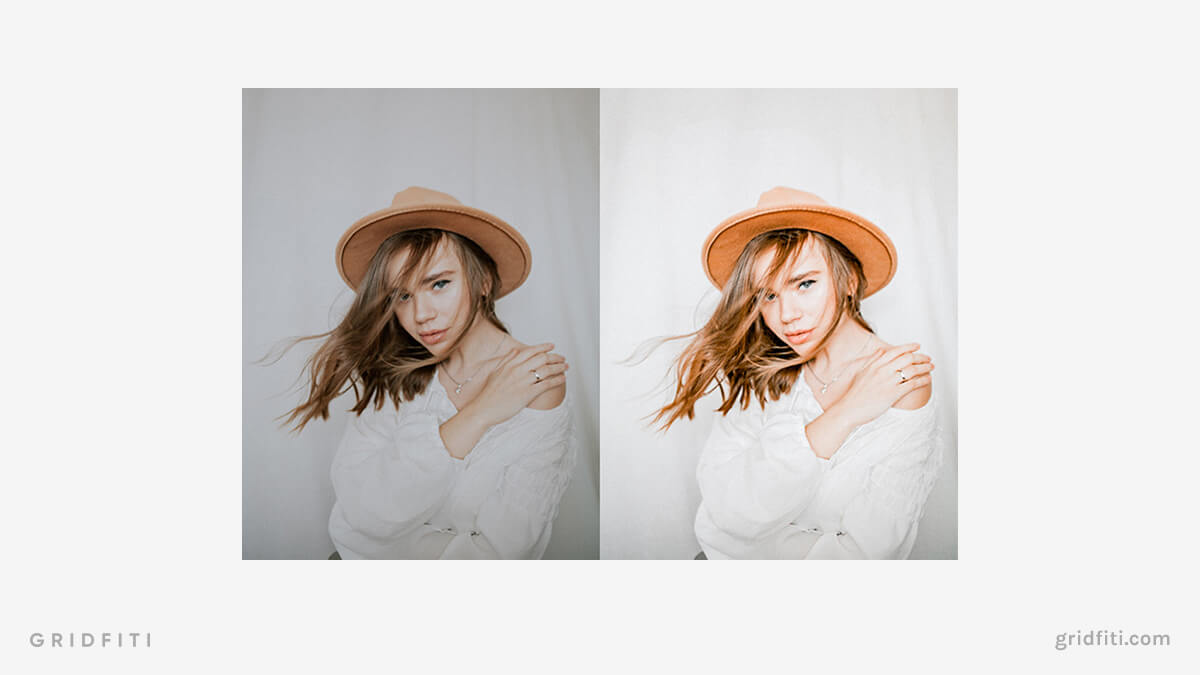 Light & Airy Warmth Free Presets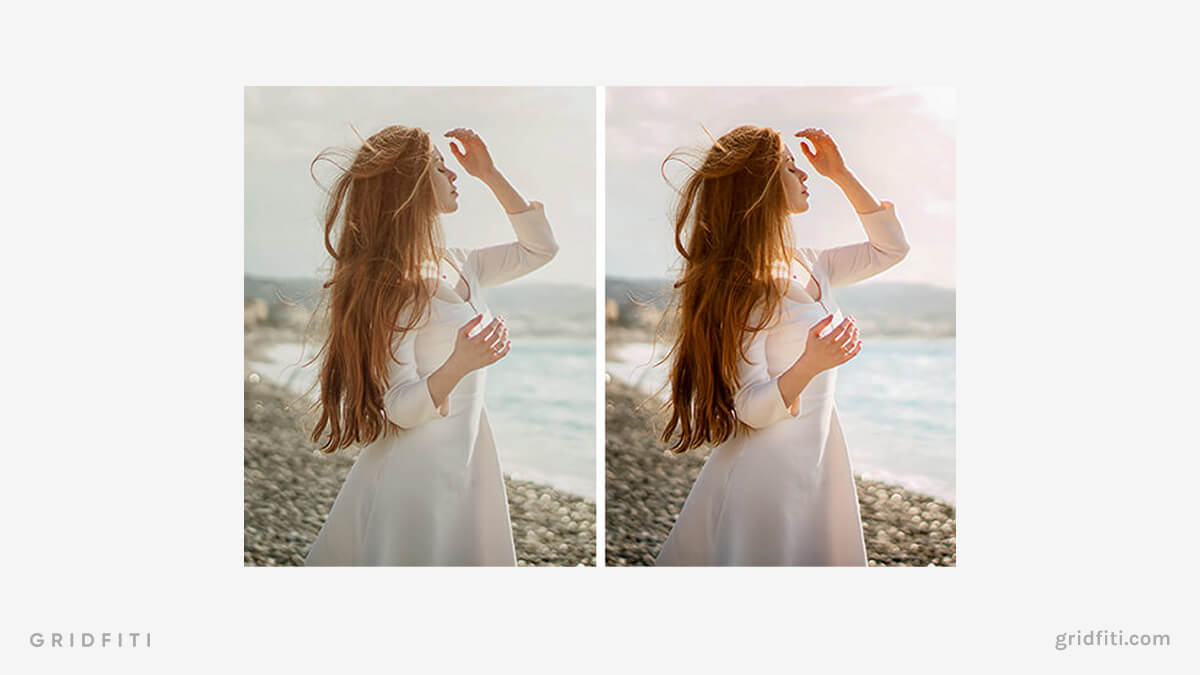 Light & Airy Free Lightroom Preset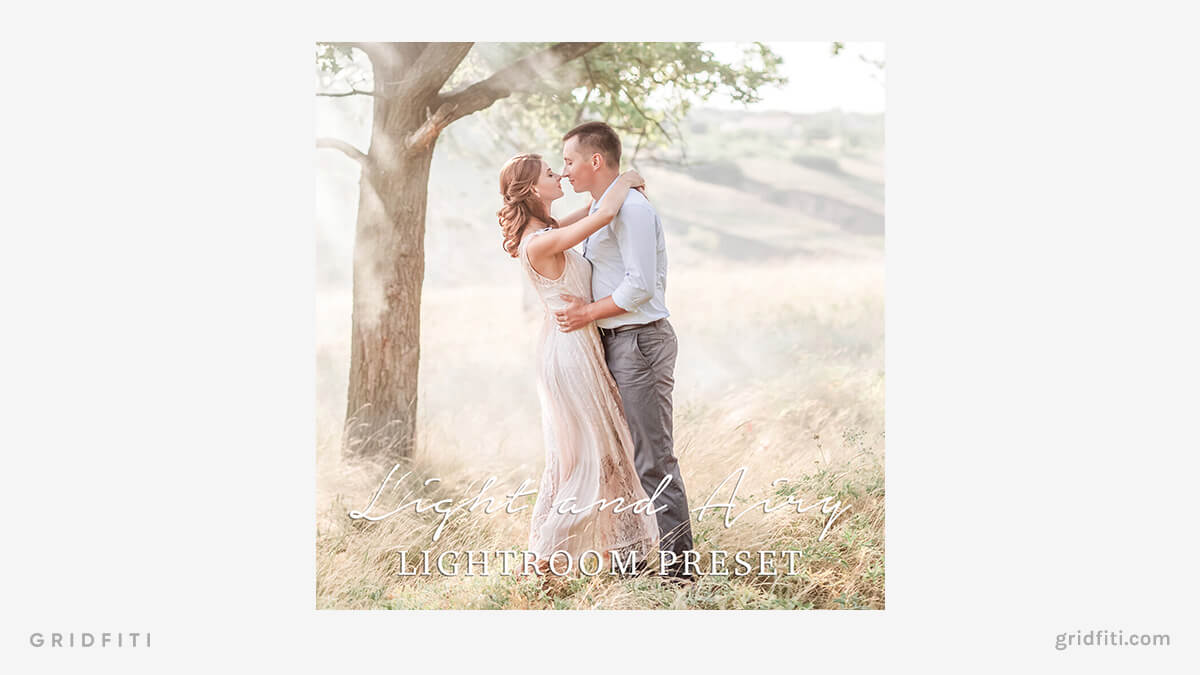 Which one of these light and airy preset packs are your favorite? Are there any we're missing? Let us know in the comments below!
Gridfiti is supported by its audience – when you buy something using the retail links in our posts, we may earn a small commission at no additional cost to you. Read more about our affiliate disclaimer.