It's no secret that customizing your home screen is a great why to personalize your iOS device. However, with so many options out there, it can be hard to find a quality app icon sets to use – especially for such a popular color theme like neutral.
To help narrow down your choices, we've rounded up the best neutral and beige app icons for you to pick from!
Want more icon packs and iOS ideas? Join our mailing list, and check out our several other blog posts about iOS – including iPad & iPhone home screen ideas!
Neutral Beige App Icons for iOS & iPadOS
With 5 beautiful beige shades to pick from and over 1K total high resolution icon options, mix and match your app icons for the perfect neutral home screen. You can even pair your app icons with a neutral widget and wallpaper to really complete your aesthetic home screen layout!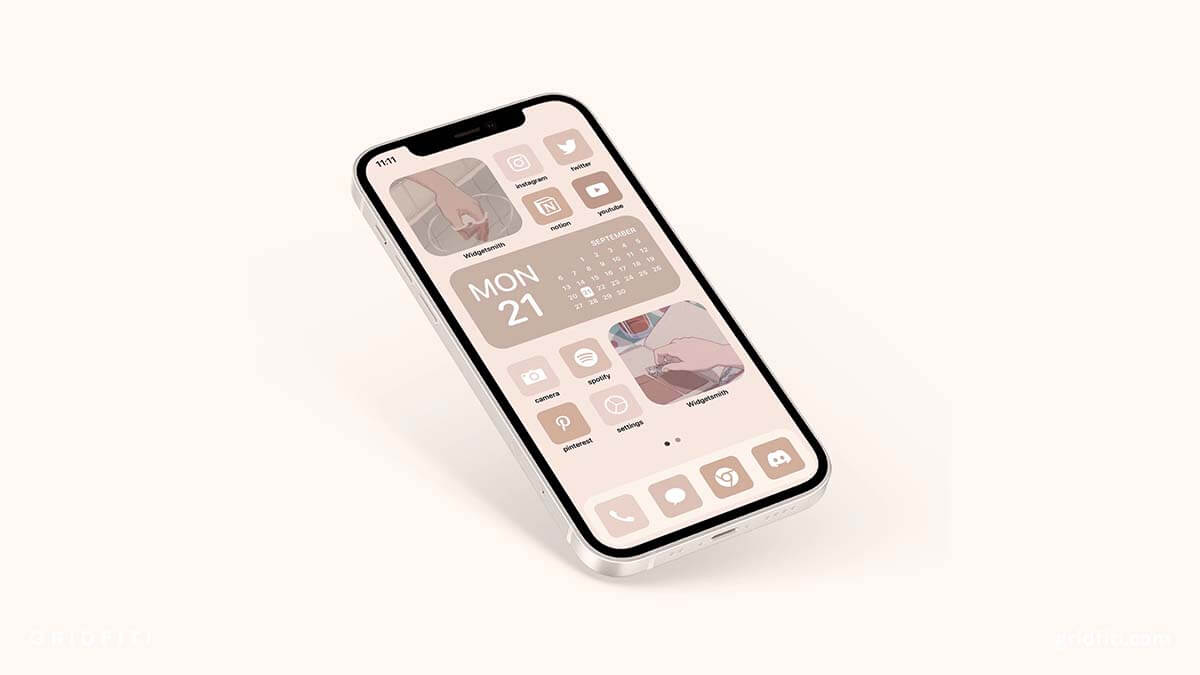 Nude & Cream iOS App Icons
Featuring a variety of neutral tones, the Nude & Cream Pack will convert your home screen into an aesthetic and minimalist work of art.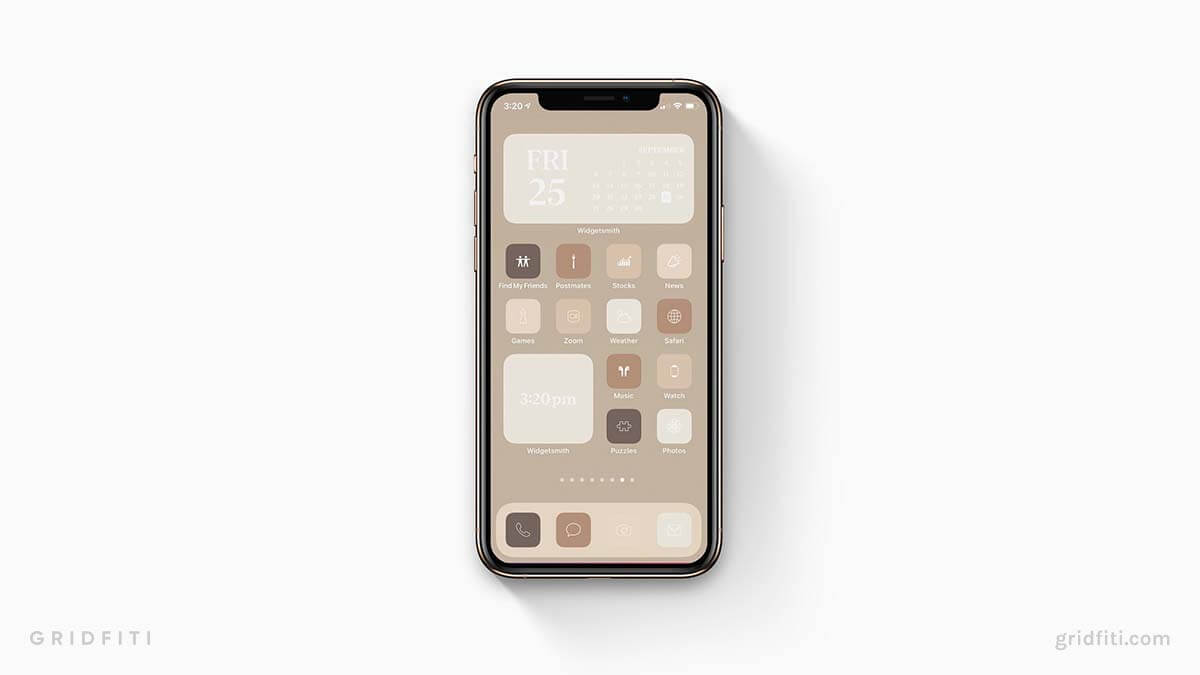 Beige Theme Outline App Icon Pack
Sporting an understated outline design, this neutral app icon pack will make your home screen feel minimal, yet warm, with its beige tones.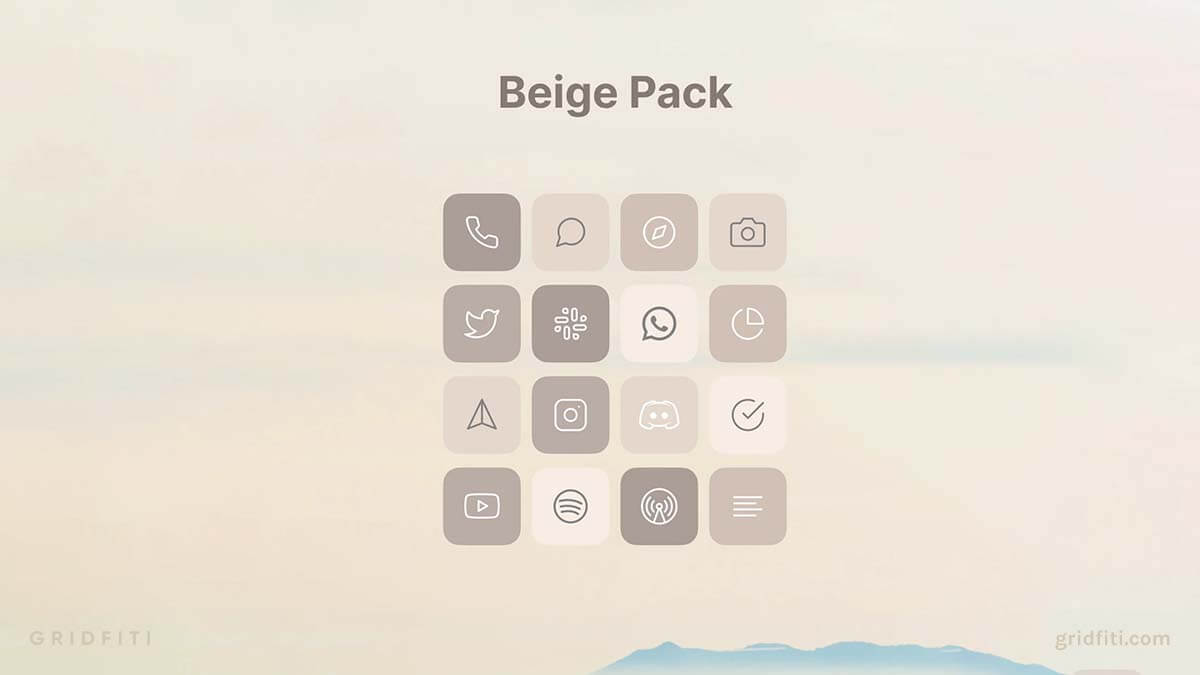 Aesthetic Illustrated Nude & Neutral App Icons
If you're looking to add some personality to your home screen, check out these hand-illustrated neutral app icons! With over 70+ icons, this nude icon pack will give you everything you need to create a playful home screen.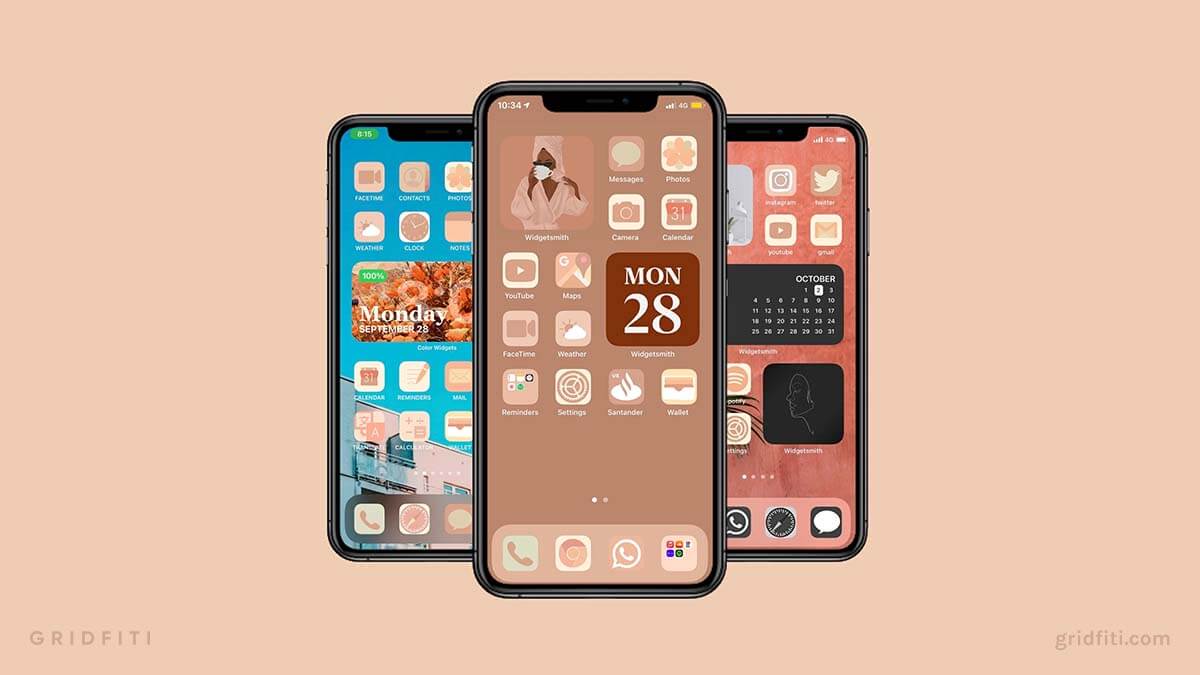 Single-Shade Simple Beige App Icons
Featuring a single neutral shade, this simplistic and minimalist beige theme will create a cohesive theme for your iOS device.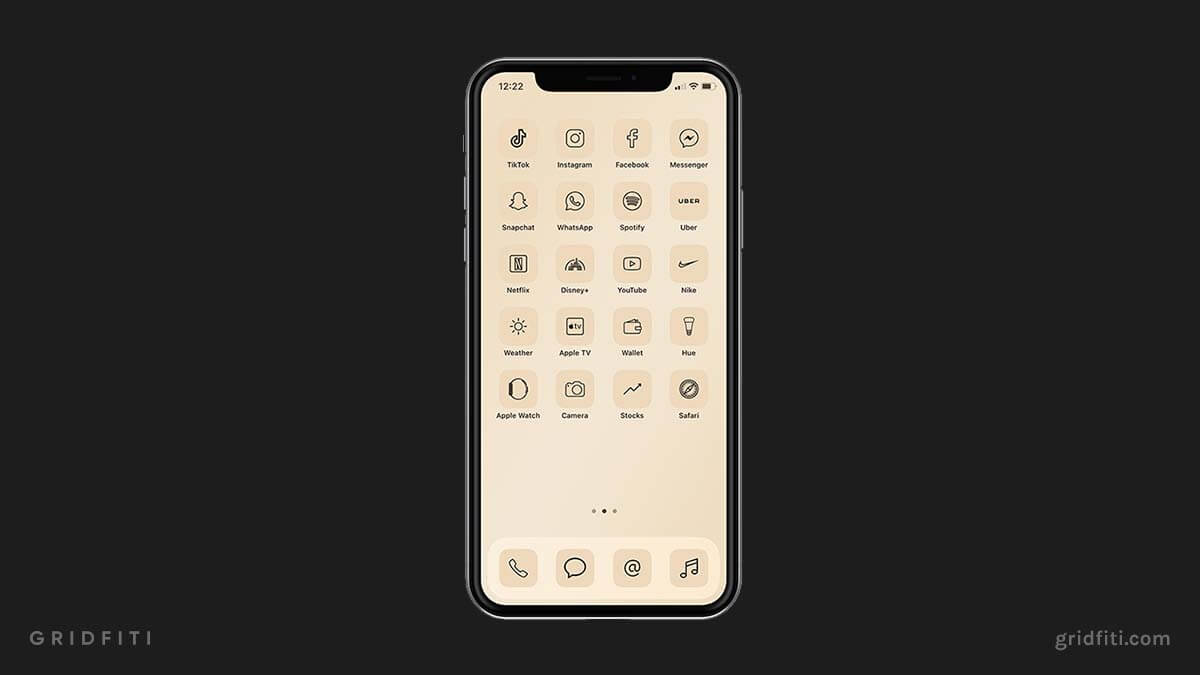 Cute Kawaii Neutral Hand-Drawn App Icons
Achieve your dream kawaii home screen with these hand-drawn app icons! You'll even get matching widget photos and wallpapers to complete the look.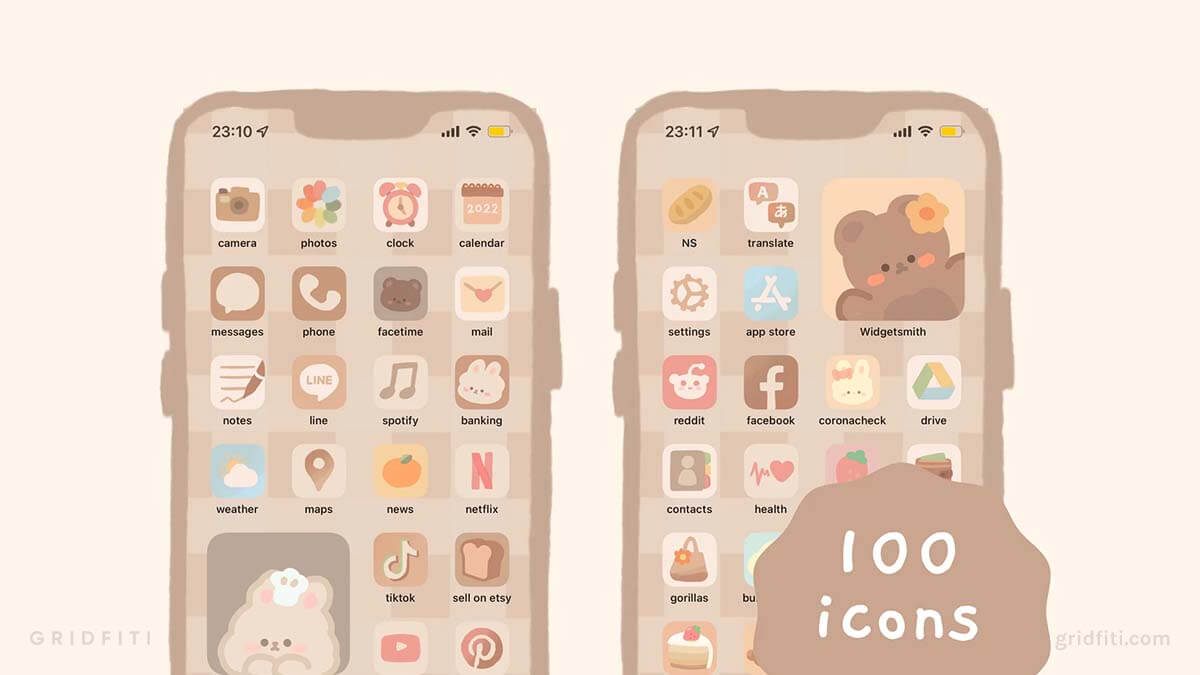 Neutral Tone Aesthetic App Icons with Widget Photos
Last but not least, bring a tranquil vibe to your device's home screen with the tones in this neutral pack – featuring 60 app icons, 3 widget photos, and 15 complementary wallpapers!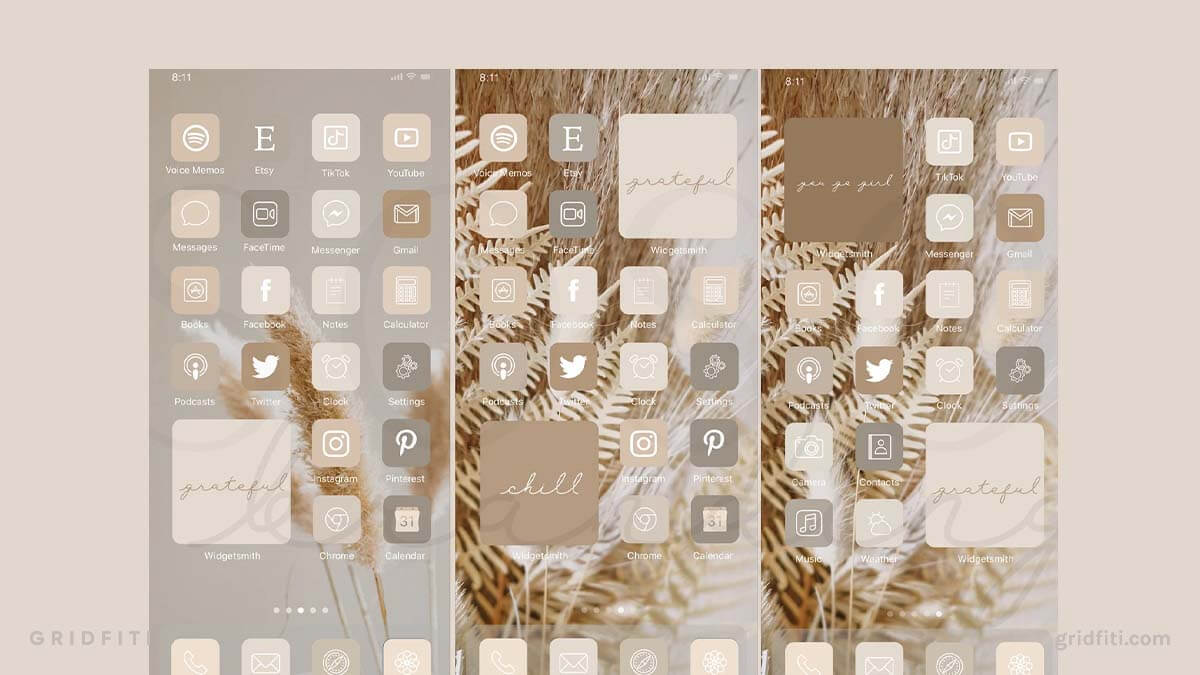 Which neutral app icon pack is your favorite? Are there any beige app icon sets that we're missing in the round-up? Let us know in the comments below!
Gridfiti is supported by its audience – when you buy something using the retail links in our posts, we may earn a small commission at no additional cost to you. Read more about our affiliate disclaimer.