Looking to give your photos a soft and dreamy aesthetic? Want to soften up the texture, add some soothing haze, and brighten it up a tad?
The dreamy editing style comes in many shapes and forms, from warmer tones to muted cooler tones and varying levels of softness and haze. Whether you're looking to transform engagement photos into a dreamscape, make your vacation photos look vintage, or make your beach photos glow, check out our picks for the best dreamy Lightroom presets to try with your photo editing.
Want more preset guides and tips? Check out our several other preset blog posts, and join our newsletter!
Golden + Nostalgic Presets
Add a sense of nostalgia to your photo edits with these Golden + Nostalgic presets for desktop and mobile. The edits are designed to create a calming, clean aesthetic with tones of warmth. These presets are built for portraits as they work really well with skin tones – capture these portraits in nature, and the colors are balanced perfectly to encapsulate the moment. Try them out with your pics!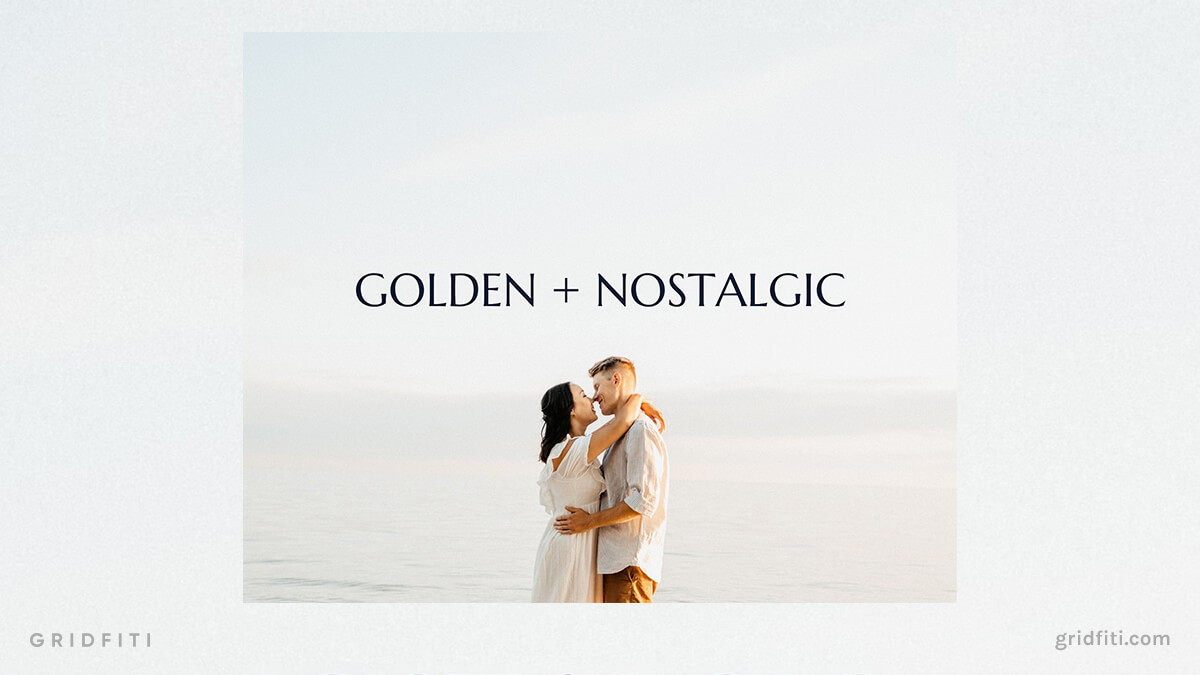 Dreamy Desktop & Mobile Presets
Perfect for portraits or lifestyle pics on-the-go, this one preset does it all to bring a dreamy vibe to your photos. Photos feel natural and not overly edited – the color grade is simple with subtle adjustments in warmth, softness, and exposure. Use the preset to create a cohesive look for your feed or even edit your photos for your blog!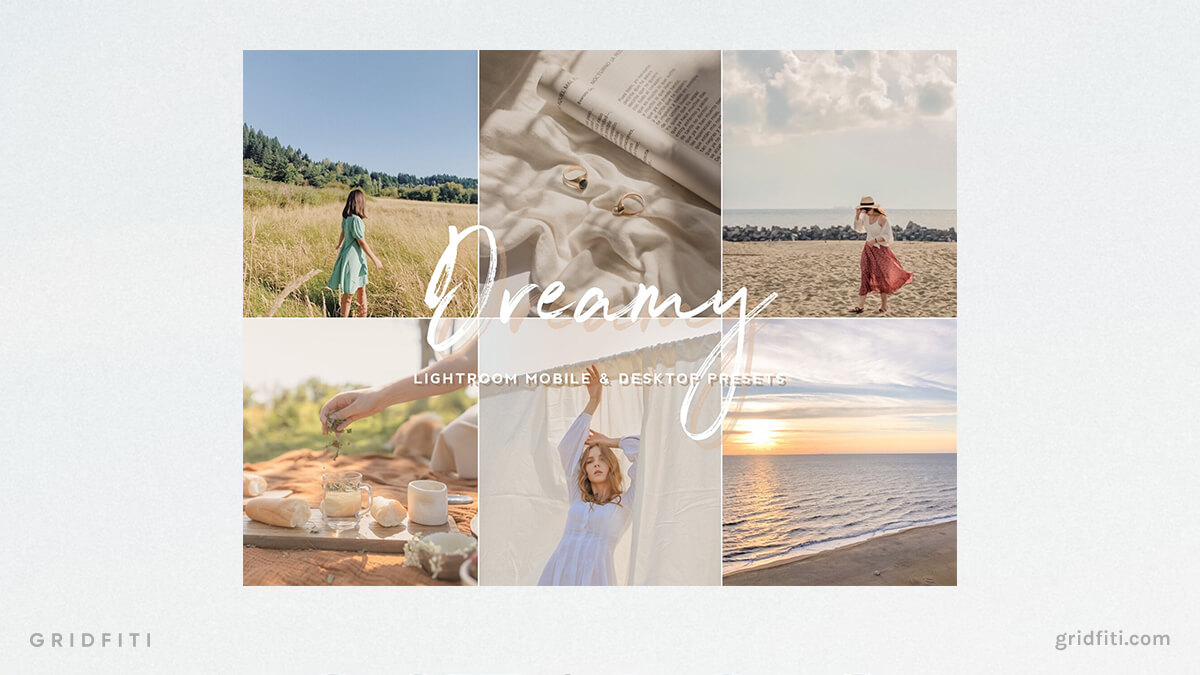 Dreamy Vibes Presets
These 4 mobile presets will create a dreamy vibe with your photos. Think of a vintage, romanticized, European aesthetic – the edits reflect the tones you'd find in old towns, greenery, and mountainous terrain. It's a simple approach to editing with just the right amount of adjustments. Use them on your vacation photos or just your day-to-day!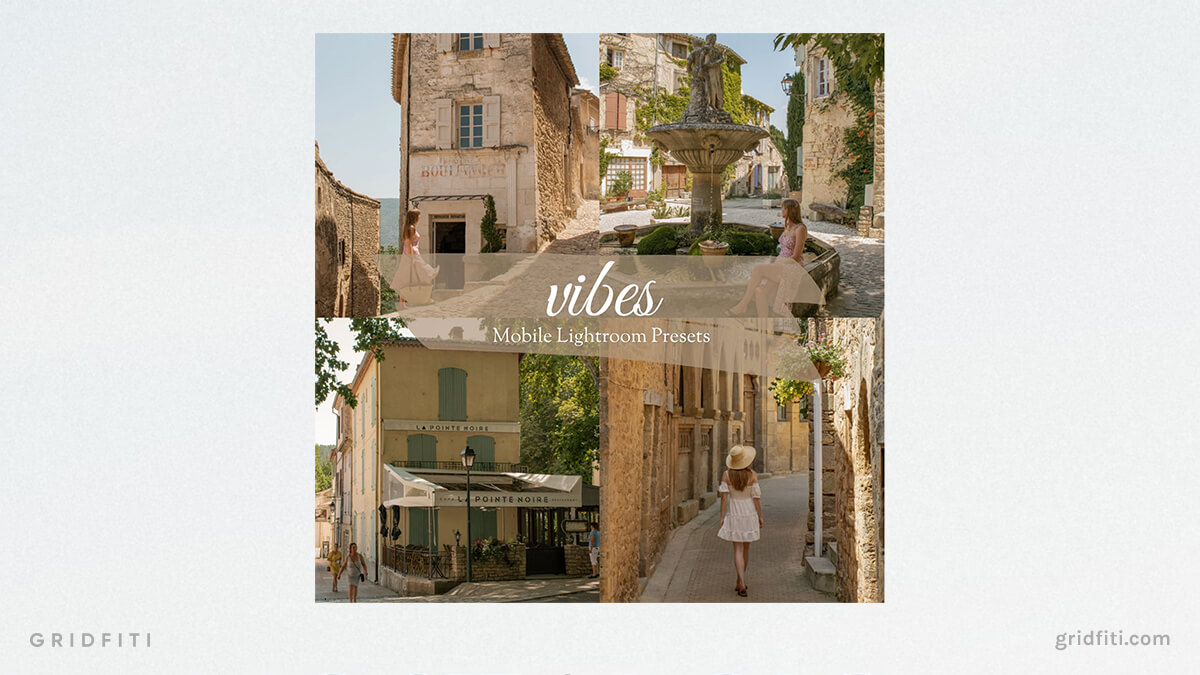 The Dreamer Presets
These Dreamer presets could not be more perfect for recreating the dreamscape look. The approach to editing is simple yet so effective! There's a subtle color grade that perfectly enhances all the tones within your photos. What ties it all together is the beautiful amount of soft glow added by the texture adjustments. These presets will make your photos look like they were taken straight out of a dream!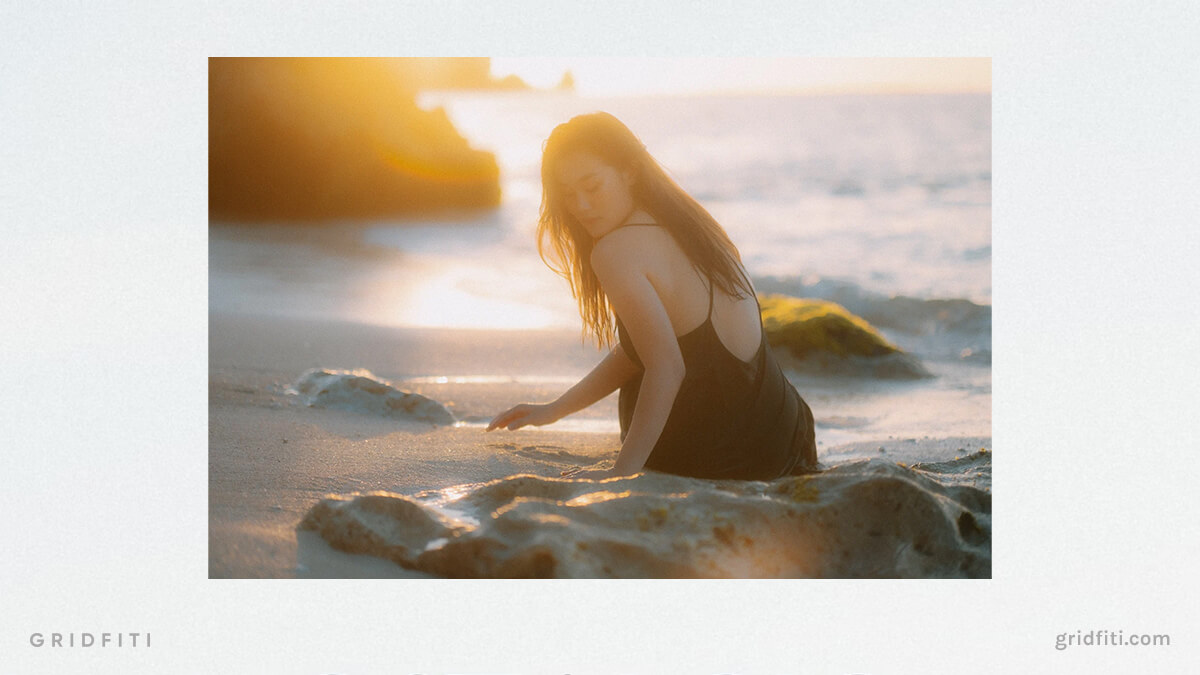 Dreamland Presets
This Dreamland preset pack comes with 10 desktop and mobile presets that transform your photos into an enchanting and whimsical fairytale aesthetic. There's a lovely balance of the warm tones of red, orange, and yellow being accentuated while blacks are darkened. The color grade combined with the soft texture creates a truly dream-like experience with your photos!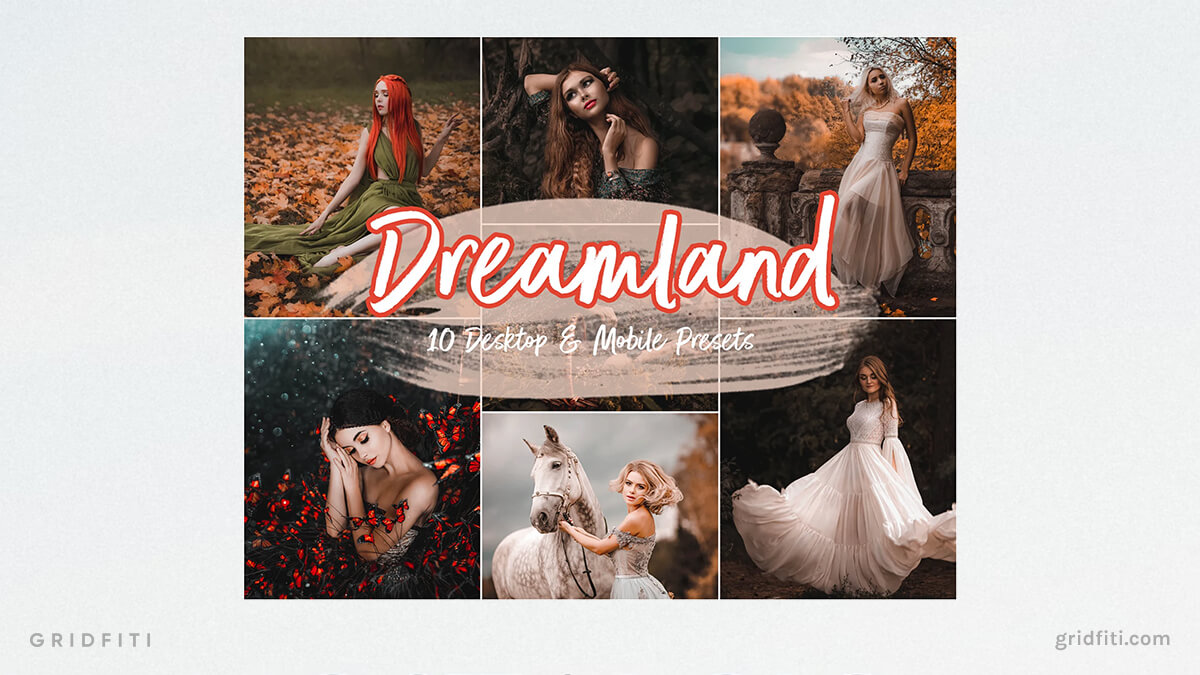 Soft Vintage Dreamy Presets
You can't go wrong with a vintage aesthetic! These 4 soft vintage presets for desktop and mobile give your photos a soft and dreamy look. There's a general color cast that makes your pinks, purples, and magentas stand out with some warm tints added and some grain and fading to complete the vintage look! They're perfect if you're looking to go retro but with that dreamscape vibe.
Looking for other vintage preset options? Check out our list of vintage Lightroom presets and 90s Lightroom presets!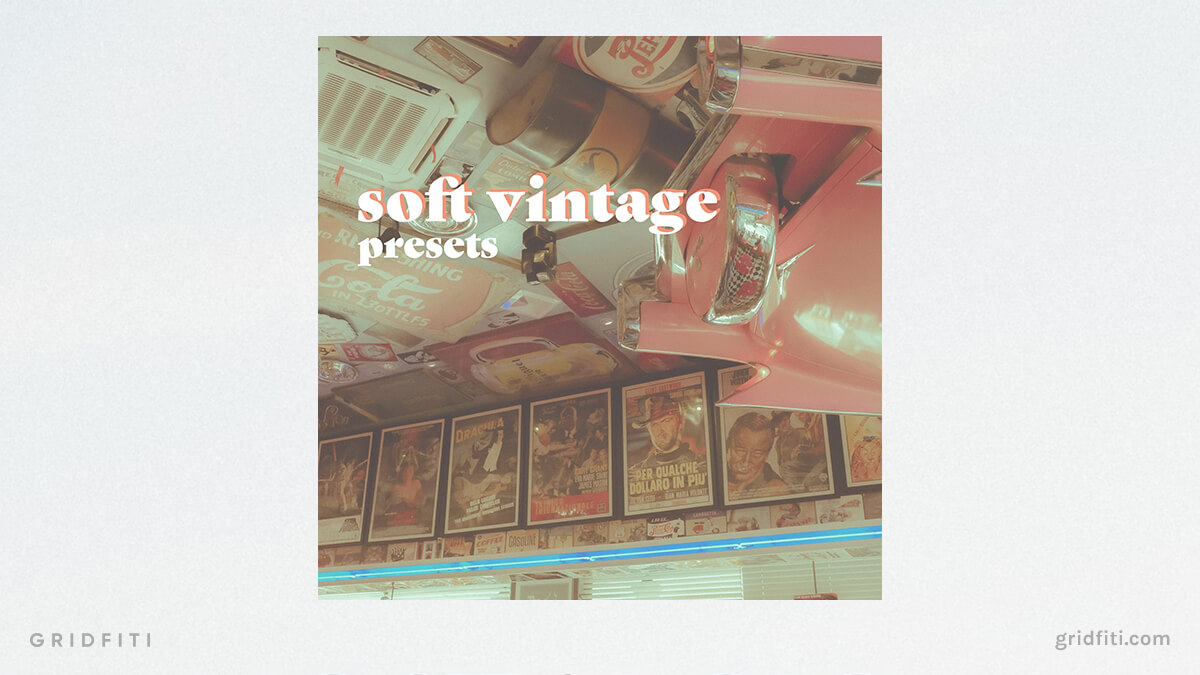 Dream Lightroom Presets
There's a calming and relaxing moody aesthetic to these dream presets that we love. The usual elements of softening up the textures are there, but we love the color and lighting adjustments. The tones are muted back just a tad while exposure is darkened, and there is an overall fade on the edits creating a film-like look. Try them out with your pics!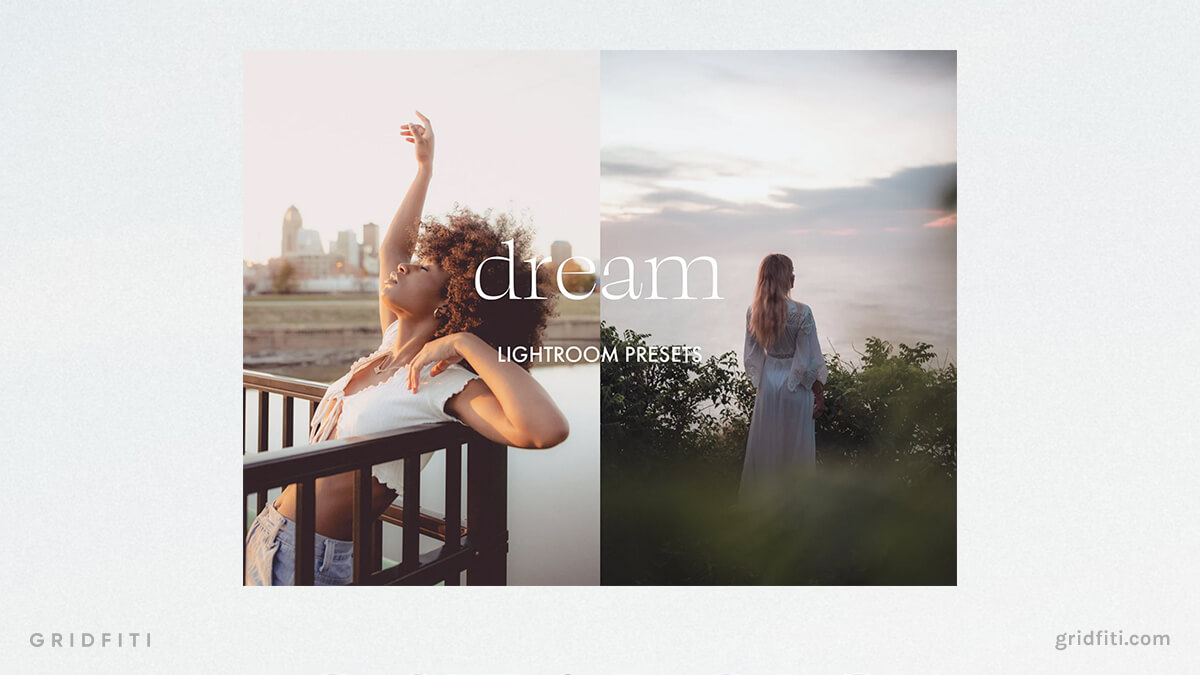 Dreamy Aesthetic Lightroom Presets
Give your photos a warm and sunny boost with these Dreamy presets for desktop and mobile. The included 5 presets focus on cooling the overall temperature of your photos with the perfect hints of warmth balanced in. Skies and water appear blue, while sand and skin tones feel natural. They're perfect for photos at the beach, desert, or spaces that contain blues and earthy tones!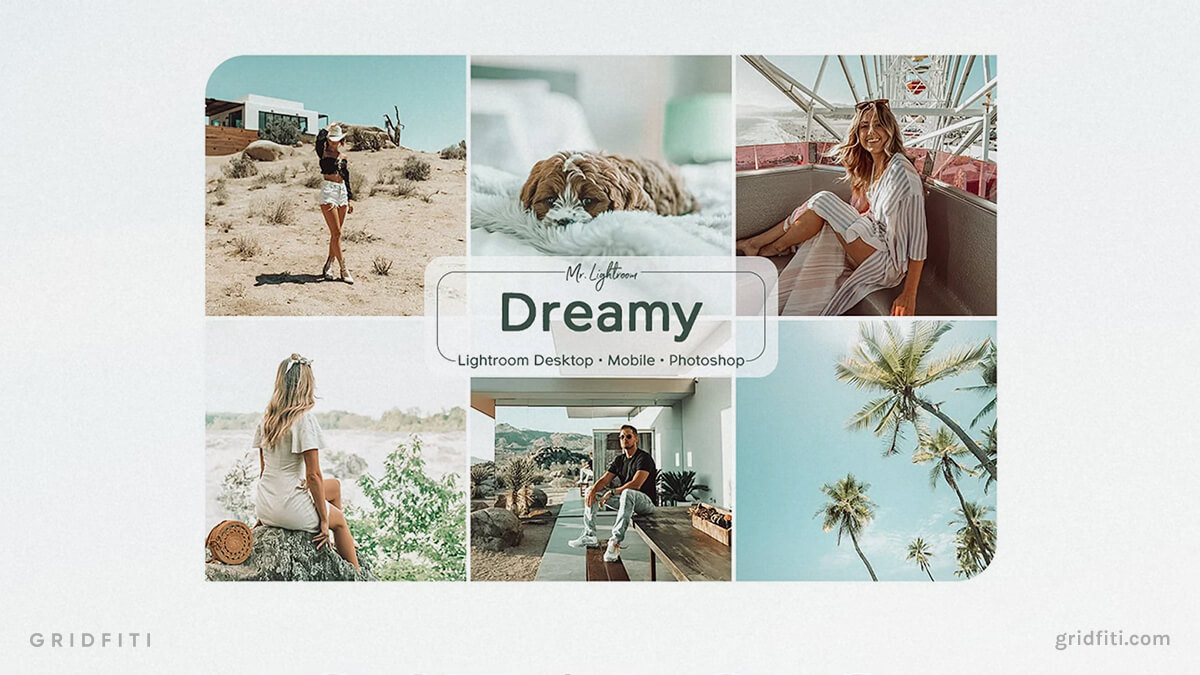 Dreamy Glow Presets
We love this pastel pink and purple look with an added soft glow. Try out these 5 presets for mobile to turn your photos into a cotton candy dream. The presets work best with photos that contain a lot of warm tones and even harsh lighting! Use them on photos of yourself, your decor, or anything around you!
Looking for other pink presets? check out our list of pink Lightroom presets!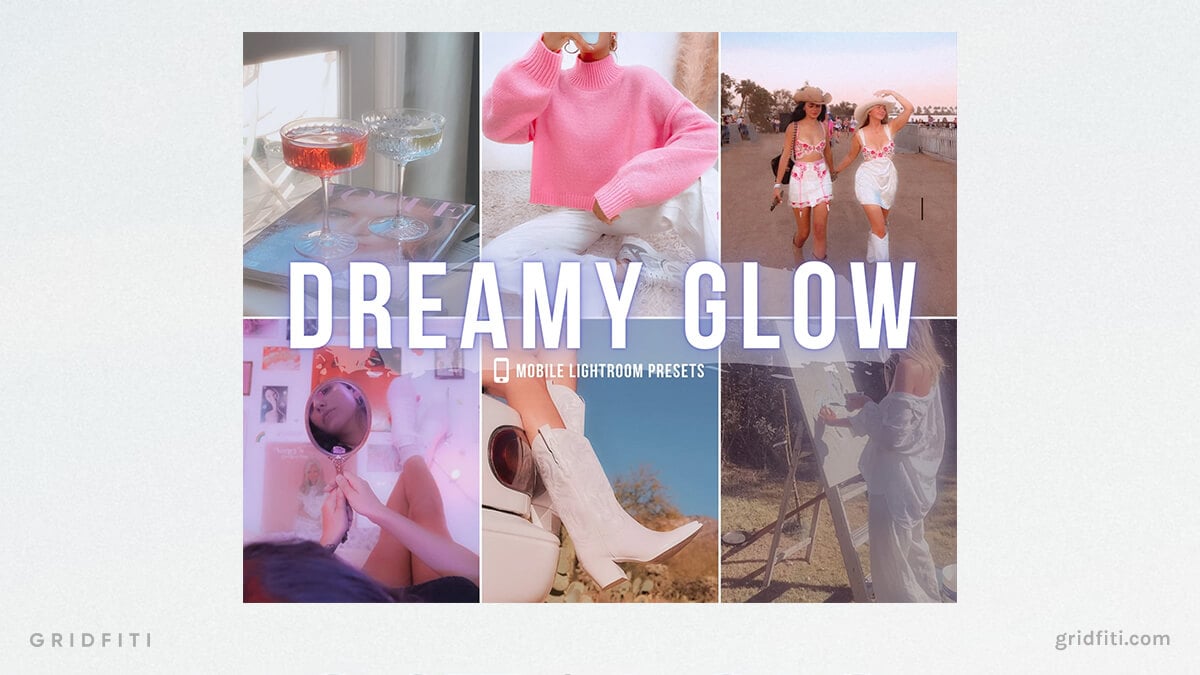 Boho Dreams Presets
Add the Bohemian look in all its natural, film-like glory but with a dreamy twist! These 4 presets for desktop and mobile aim to bring Boho colors to your edits – we're talking bright and earthy tones along with muted blues. These presets tie it all together with an overall bright pastel look to add a dreamy vibe. Try them out with your photos!
Looking for more presets like these? Check out our full round-up of boho Lightroom presets!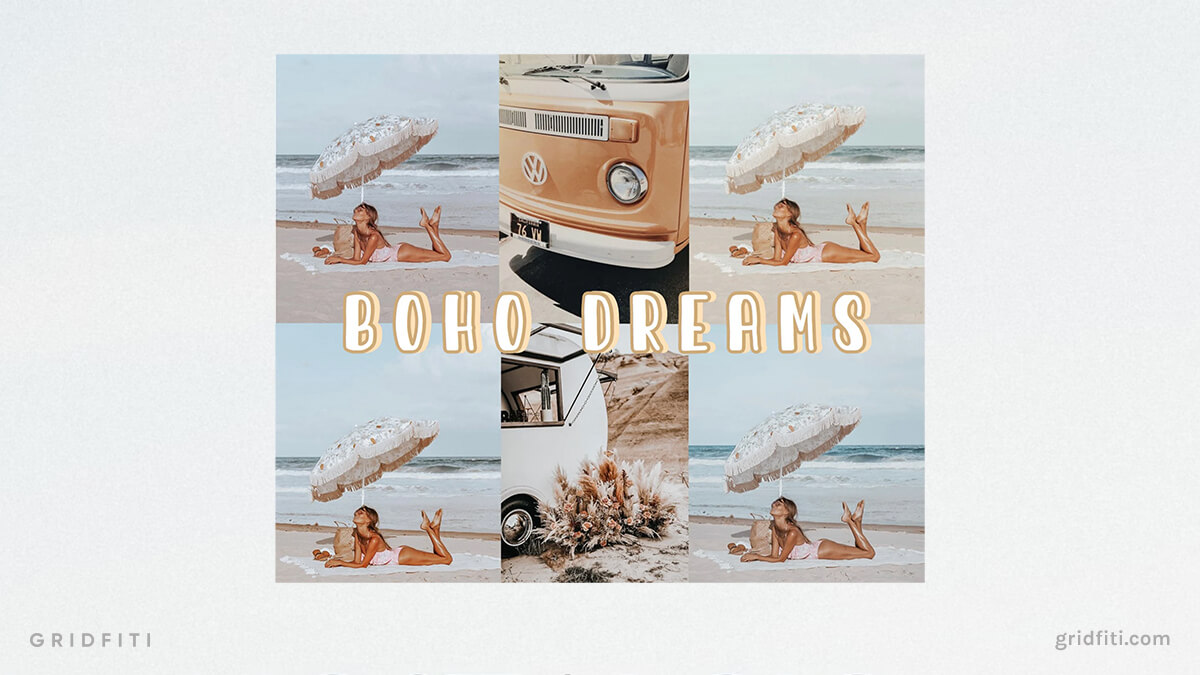 Free Soft & Dreamy Presets
So you love the soft and dreamy look but don't know where to start when it comes to presets? Check out some of these free soft and dreamy presets below to test out your edits!
Soft Enhance Free Preset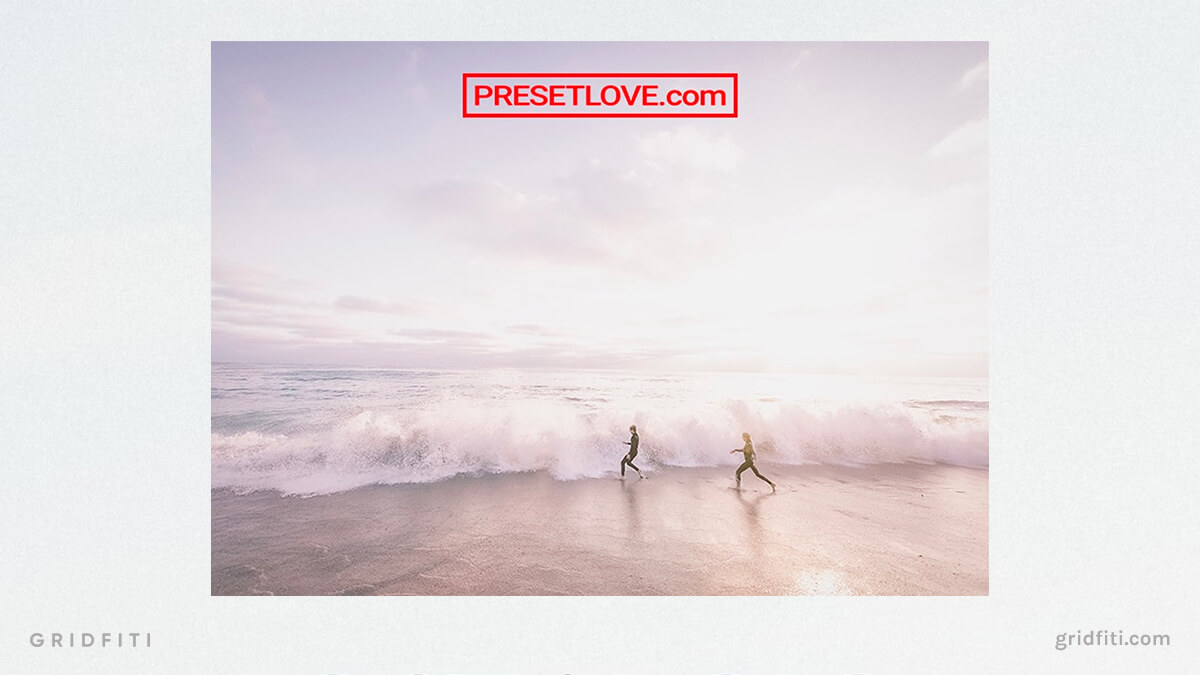 Faded Holiday Free Preset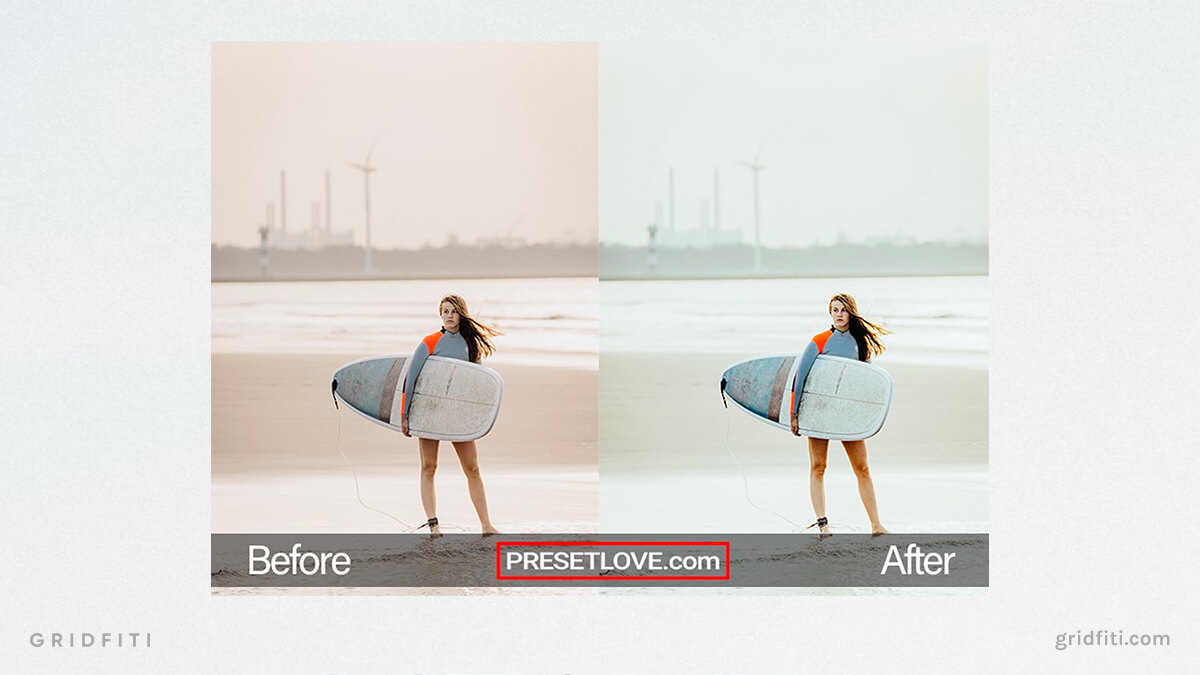 Chocolate Matte Presets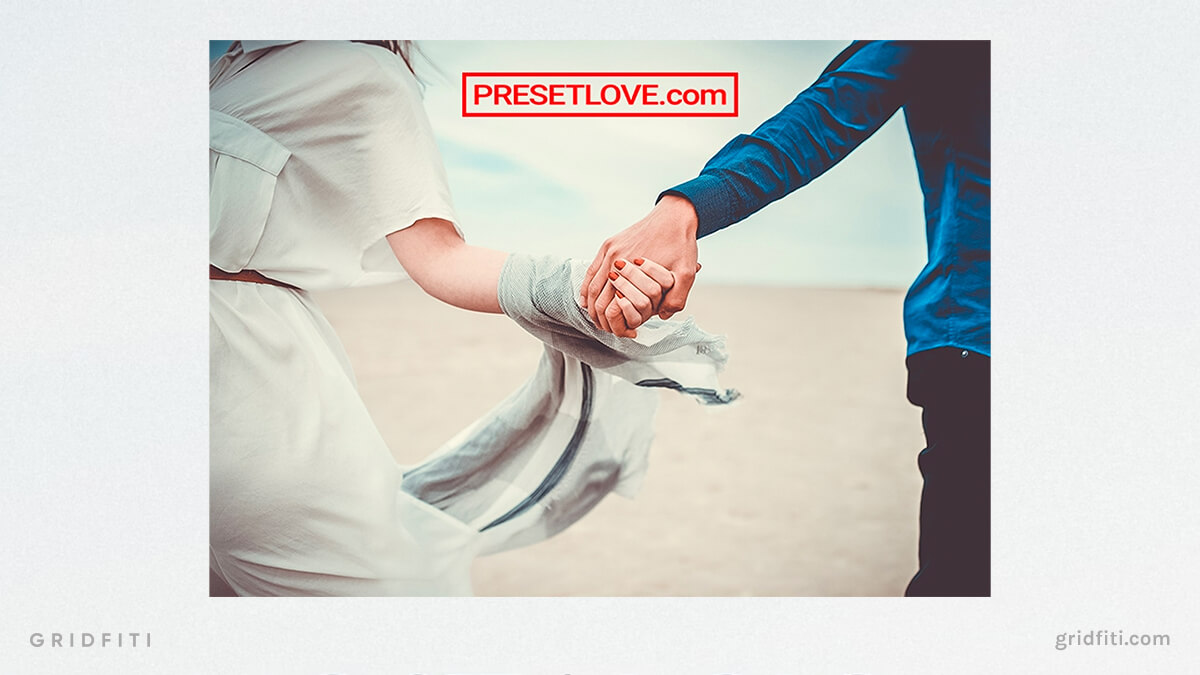 What do you think of these soft & dreamy presets? Are there any you think we're missing? Let us know in the comments below!
Gridfiti is supported by its audience – when you buy something using the retail links in our posts, we may earn a small commission at no additional cost to you. Read more about our affiliate disclaimer.