Whether you're blogging about traveling, fashion, food, or anything else in your day-to-day life, editing your blog photos can add a personal or branding element while keeping the look cohesive across your posts.
Editing your blogging photos is easier than ever thanks to stylized Lightroom presets. From vacation vibes, to light and airy, to dark and minimal, we've put together a list of the best blogger presets for Lightroom to get you started. Check them out!
Want more preset guides and tips? Check out our several other preset blog posts, and join our newsletter below!
Blogger Presets for Mobile & Desktop
These blogger presets put the focus all on you! The 4 presets for desktop and mobile will balance out the colors in your photos while increasing saturation on the primary colors of blue, red, and yellow. The result is poppy, vibrant photos that are perfect for your blogging edits!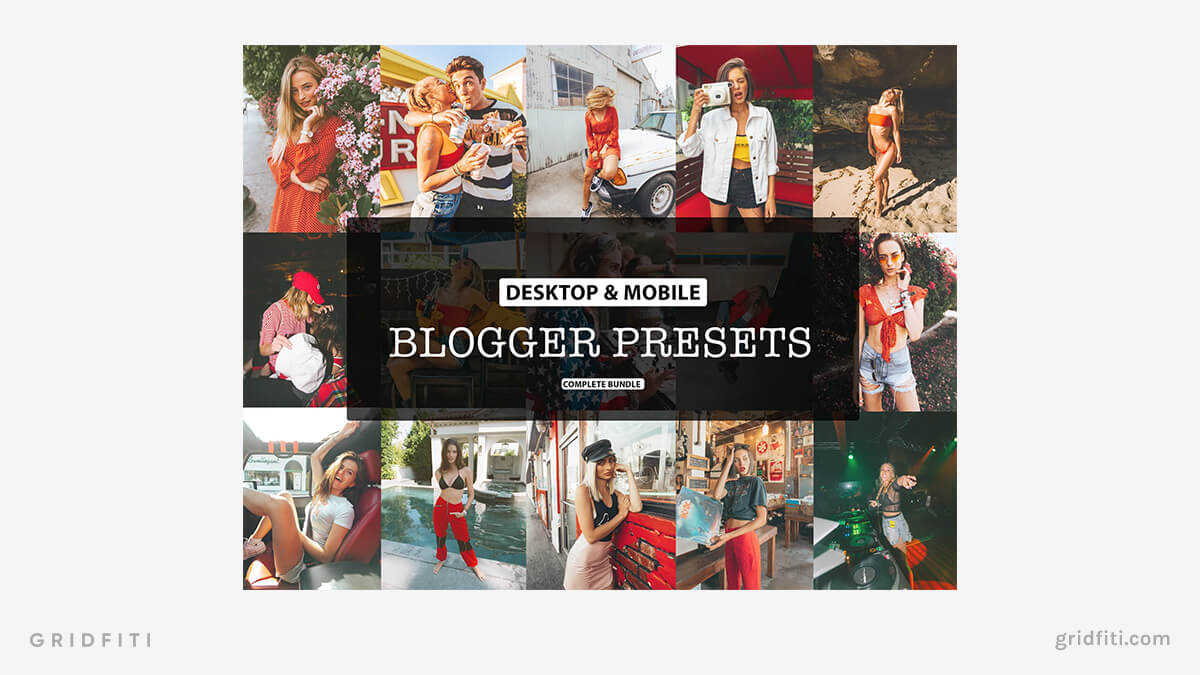 Blogger Lightroom Presets for Mobile
These simple blogger presets for mobile are designed to work with you and your life, offering a classic filmic look. Capture your day-to-day with your phone, use the preset on the go with Lightroom mobile, and get a perfect batch of photos for blogging or posting on socials. The editing treatment here includes light color grading, softness adjustments, and some textured grain. The result is a quick, no-frills, aesthetic look for your blogging pics!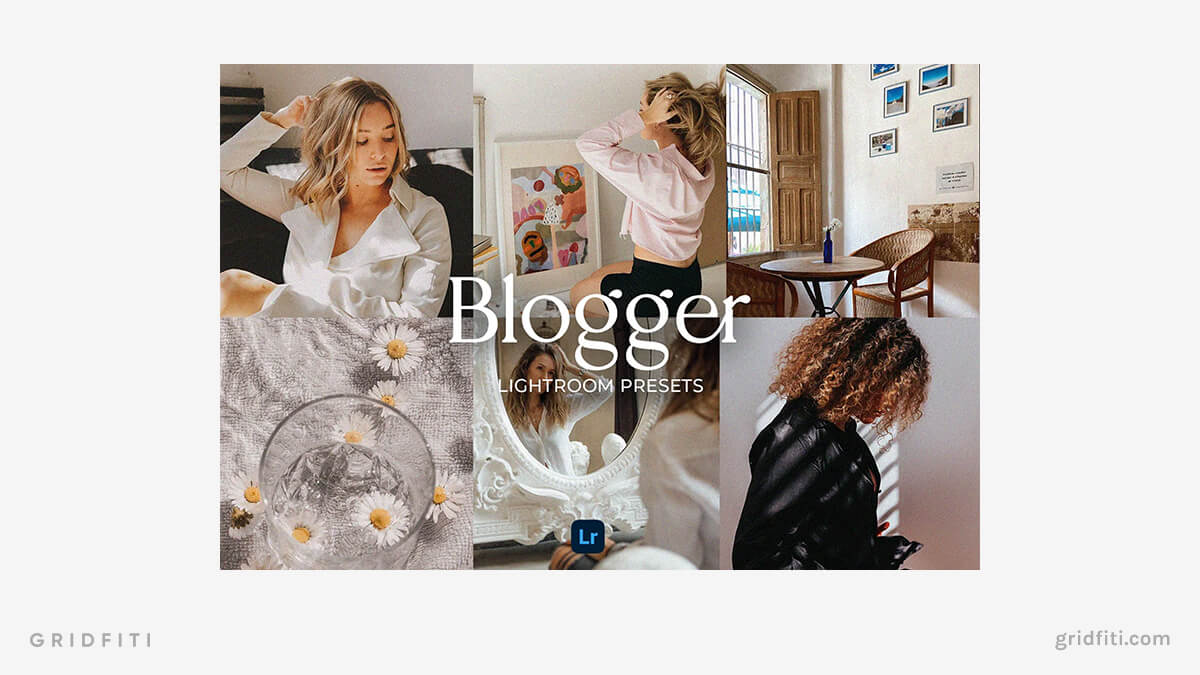 Minimal Blogger Presets
We can't talk about blogger presets without at least mentioning a few minimal aesthetic presets. Use these 15 presets for desktop and mobile on photos of your outfits, decor, lunch, or anything that encapsulates your blogging style! The treatment is a lovely dark look with the whites and neutral tones lifted and made the focus.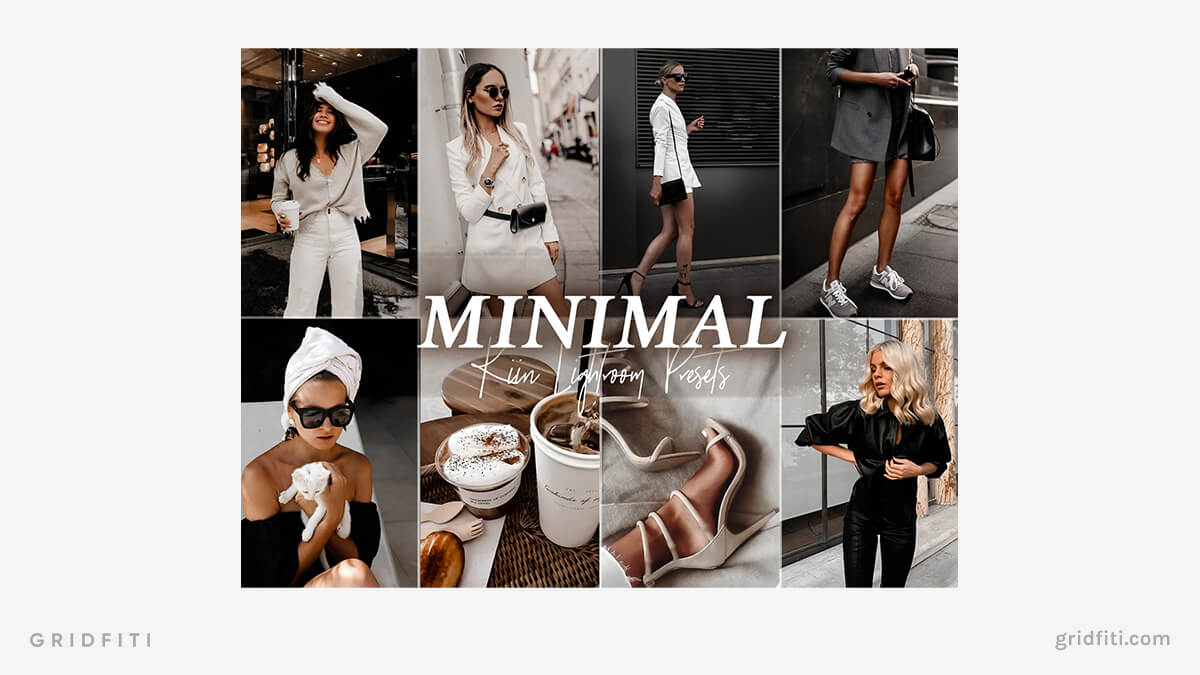 Bohemian Vibes Lightroom Presets
This lovely Bohemian vibes blogger preset pack comes with a light and airy feel. The 10 presets for desktop and mobile will fill your photos with a soft and minimal airy look while bringing out the warm tones, which can include skin tones, sand, or anything else earthy. Use these presets to highlight your lifestyle in your blogging pics!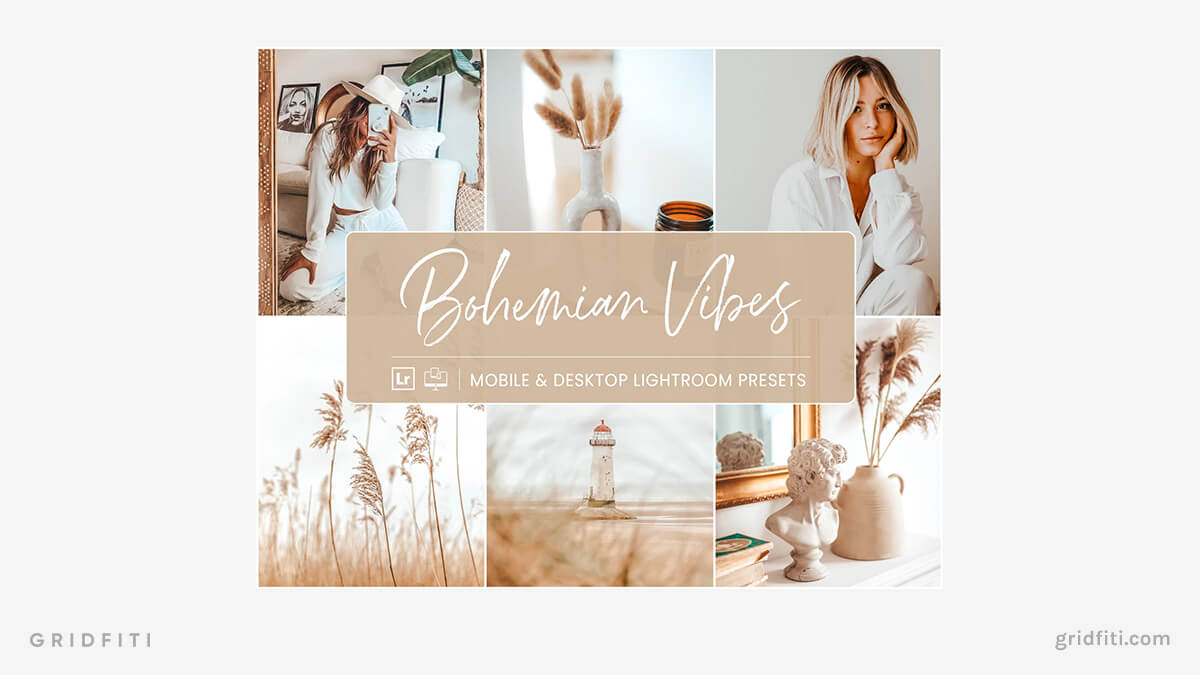 Summer Blogger Lightroom Presets
Highlight the colors of summer through these summer blogger Lightroom presets! The pack includes 10 presets for desktop and mobile and is designed to bring out the best of your summer, from ocean blues to beach beiges. There's a sense of vintage and retro styling added to these edits, giving your photos a romanticized look. Use them on those summer vacation shots to watch your blogging pics come alive!
If you're looking for just general summer edit, check out our post for summer presets!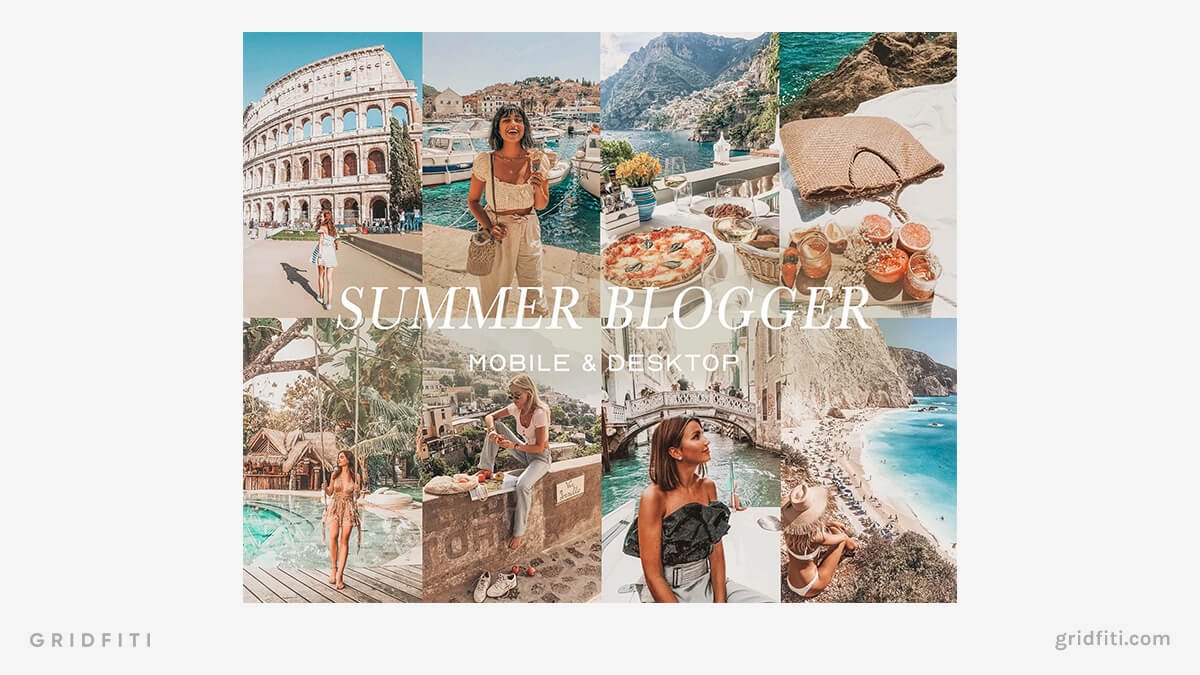 Salty Blogger Lightroom Presets
This Salty Blogger preset pack works best with photos that contain blues and earthy tones of brown and beige. Packed with 15 presets for desktop and mobile, you can use these presets on your vacation photos, beach photos, pool photos, and more!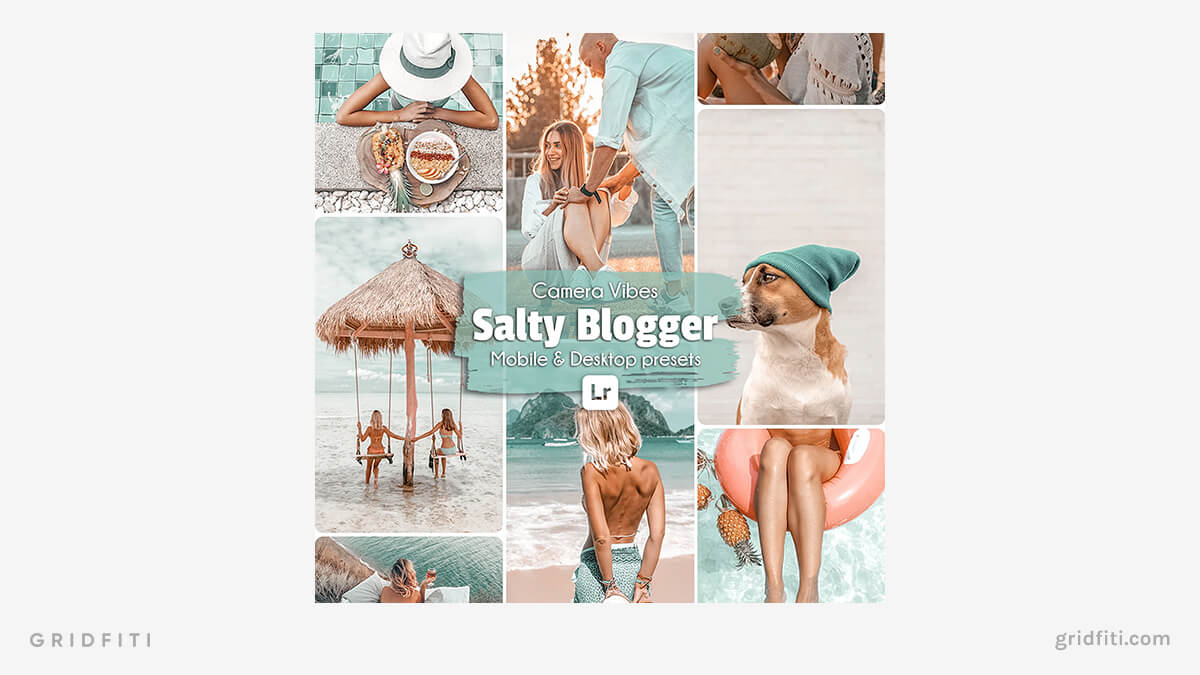 No Filter Lightroom Presets for Bloggers
Even if you're team #nofilter, these presets will give your photos a subtle lift! These 10 presets for desktop and mobile are created with a light, airy, and clean natural look to not alter your photos too much. Sometimes, the beauty is in the simplicity – and that's what this preset pack aims to achieve. Use it on your lifestyle pics, traveling pics, portraits, and more!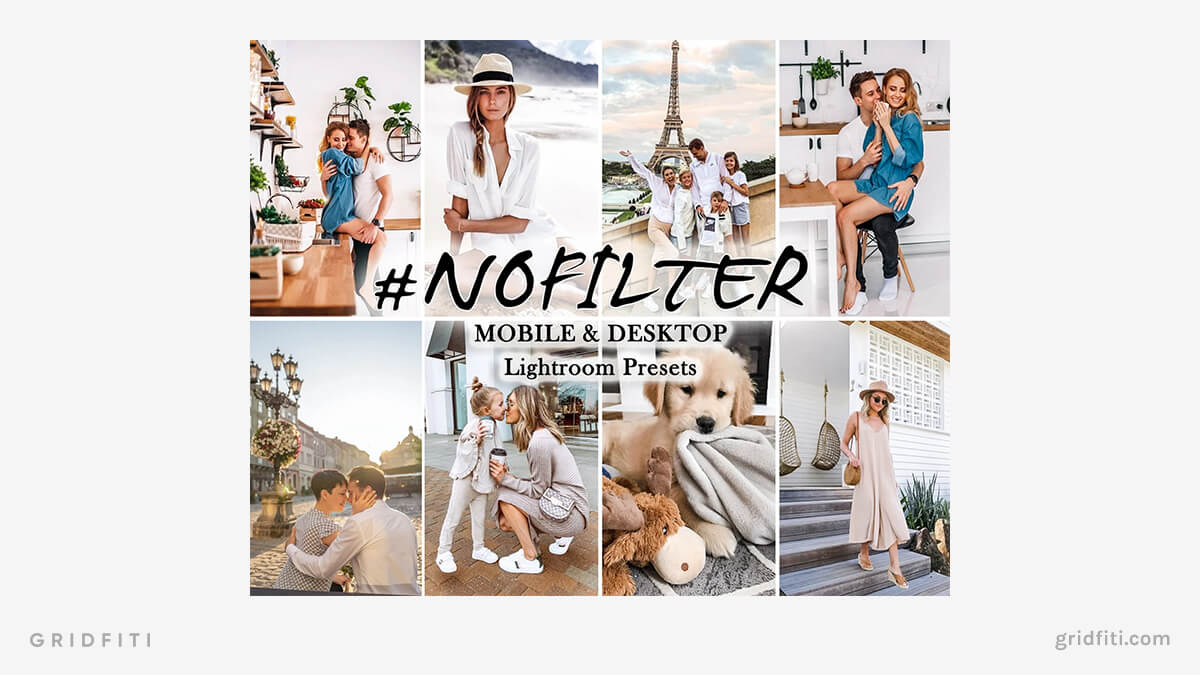 Natural Tones Blogger Presets
Bring a simple and natural look to your blogging pics with the "Natural" preset pack. The pack contains one simple preset for mobile that's meant to be used on the go with your day-to-day. Your mobile photos will be treated to subtle color and lighting adjustments, leaving the overall aesthetic natural with some subtle flare.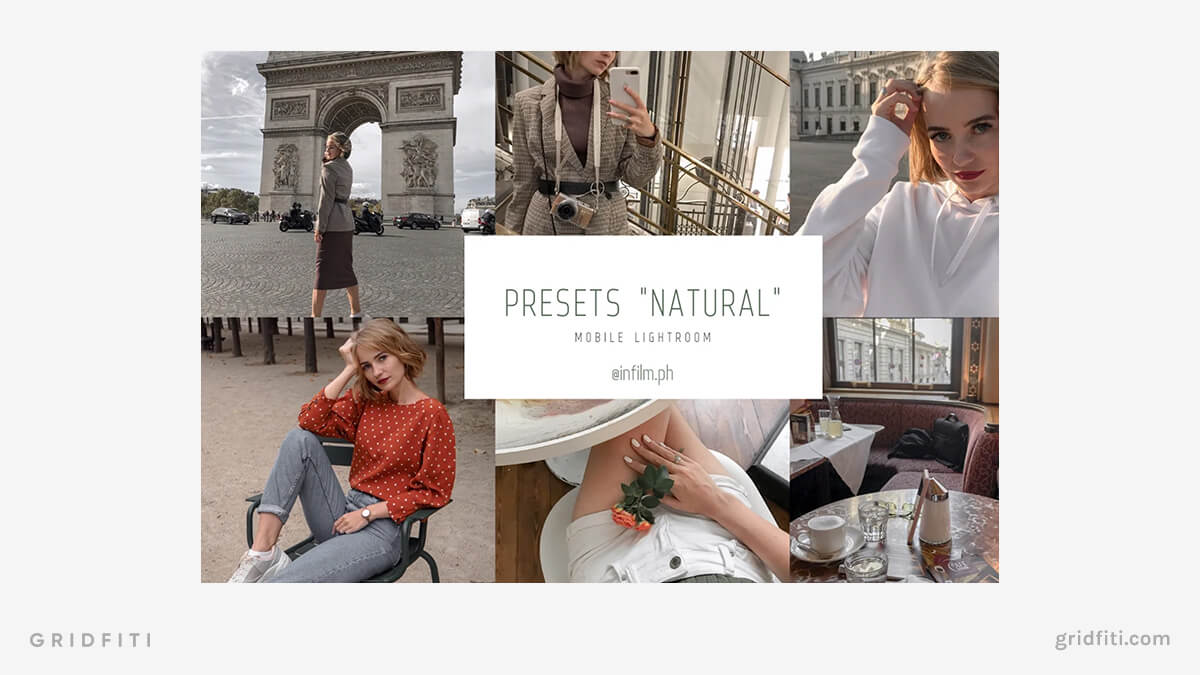 Blogger Premium Presets
These premium blogger presets give your photos that fairy edit style you find all across Pinterest. They're designed specifically to work with mobile photos, with the color grading giving a vibrant, cohesive look to your pics. Try them out with your daily pics!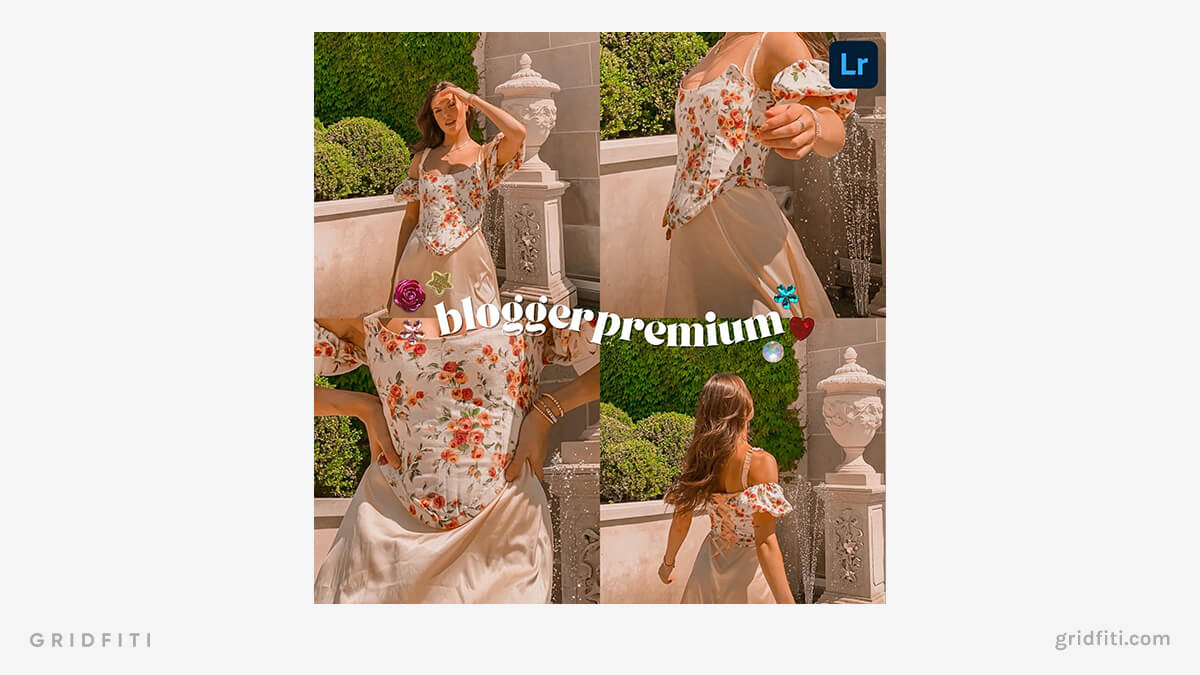 Free Blogger Presets
Are you looking to get started editing your blog photos, but aren't sure about a paid preset yet? Check out a few of these free options below to test them out!
Free Insta Blogger Presets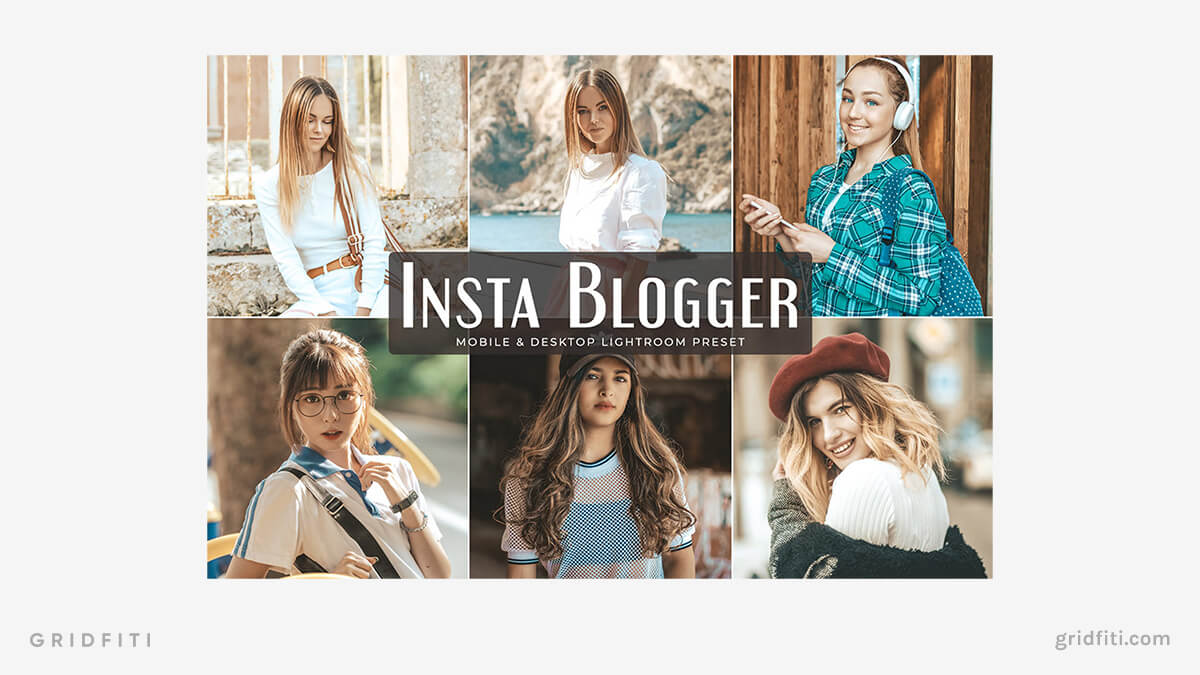 Free Warm Insta Presets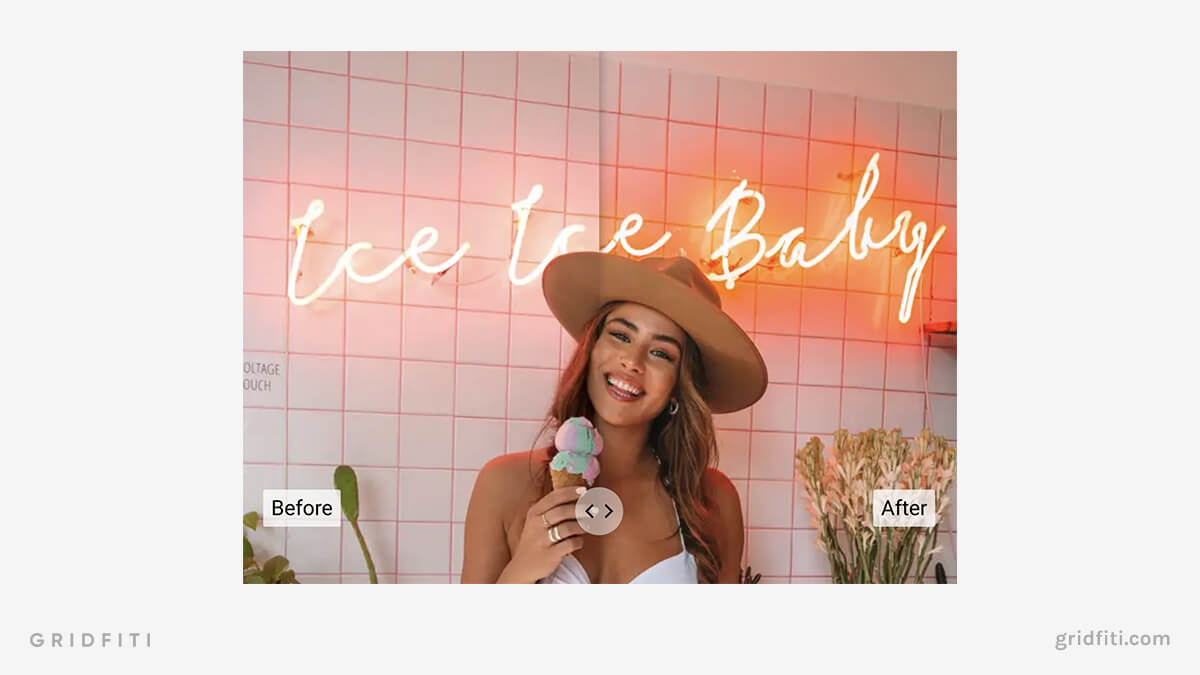 Insta Blogger Free Preset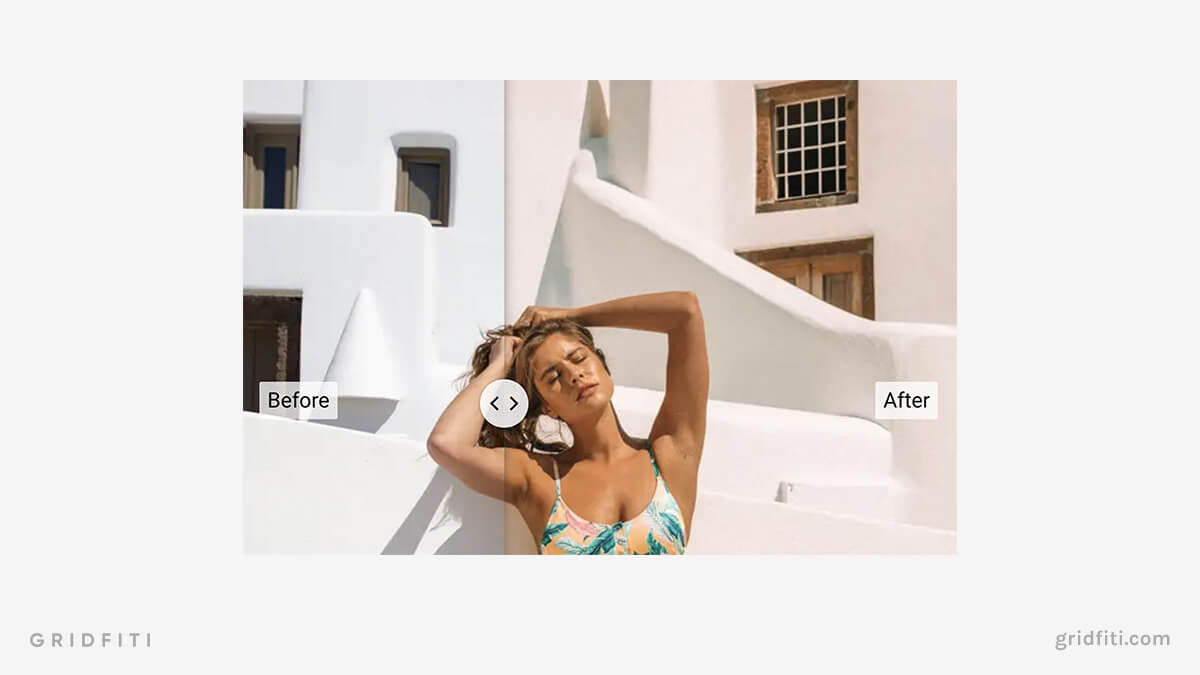 Free Coffee Blogger Presets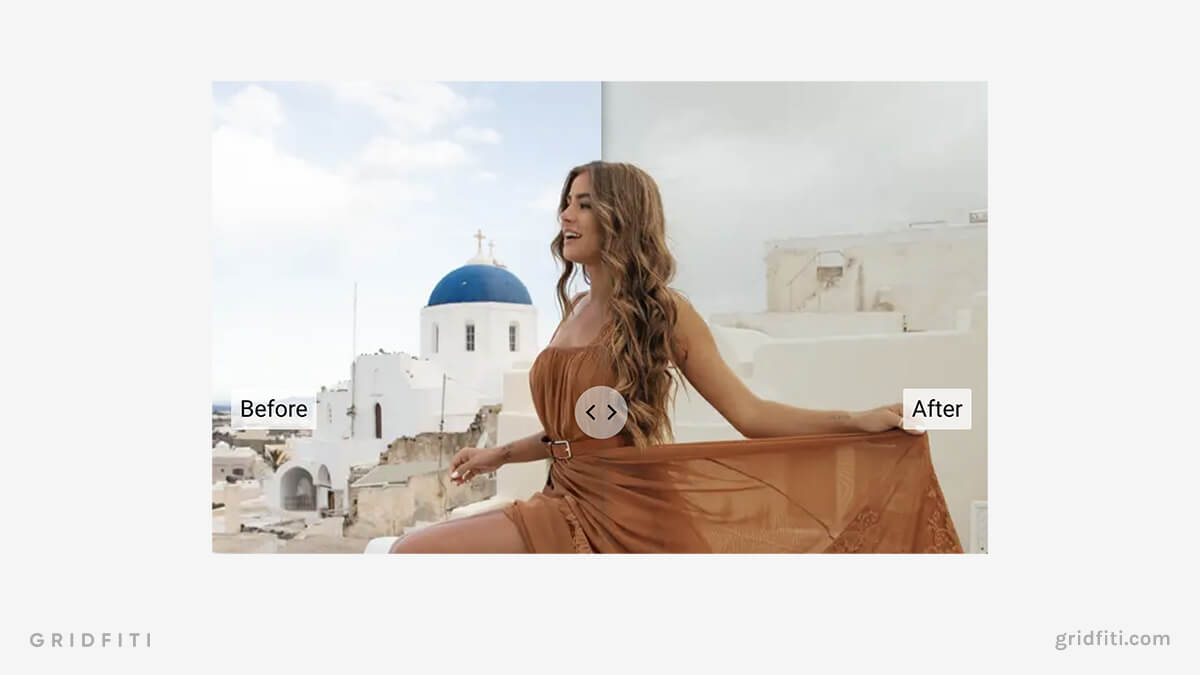 What do you think of these blogger presets? Are there any we're missing? Let us know in the comments below!
Gridfiti is supported by its audience – when you buy something using the retail links in our posts, we may earn a small commission at no additional cost to you. Read more about our affiliate disclaimer.