Summer is a time to be outdoors and capture the beautiful, bright, and warm days around you. If you've taken tons of summer snaps with your phone or camera and want to take them to the next level, lightroom presets can be the perfect tool to do just that.
Check out our picks for the best summer Lightroom presets, where we explore different color grading, contrast, and exposure edits to enhance your summer photos! Whether you're a professional photographer or just looking to spice up your photos from your phone, these Lightroom presets will help you create those perfect summer-inspired photos with ease.
Looking for more seasonal editing options? Check out our posts with some of the best spring presets, fall presets, and winter presets!
Want more preset guides and tips? Check out our several other preset blog posts, and sign up for our newsletter below!
Lightroom Summer Bundle
From beaches to palm trees to boats and the sun, this Lightroom Summer bundle is perfect for your array of summer photos. Tones are warmed up to a yellow-gold hue while still keeping the blues of the sky intact. Keep it simple with just 4 presets built for Lightroom desktop and mobile, and bring a cohesive look to your summer photos!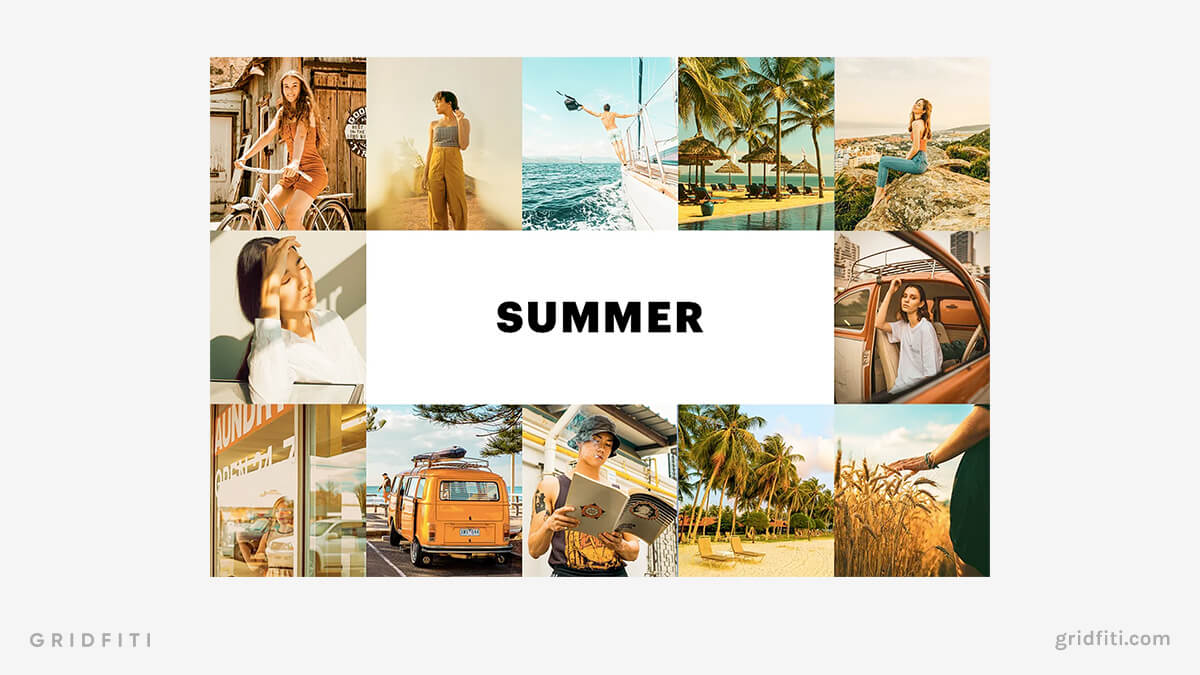 Modern Brown Lightroom Preset Pack
This minimal and moody modern brown Lightroom preset pack is perfect for photos that capture the simple beauty of summer. Whether it's the summer sun casting dramatic shadows through a window or just that perfect warm light at golden hour, this preset pack will give your photos a cleaner, more aesthetically pleasing summer look.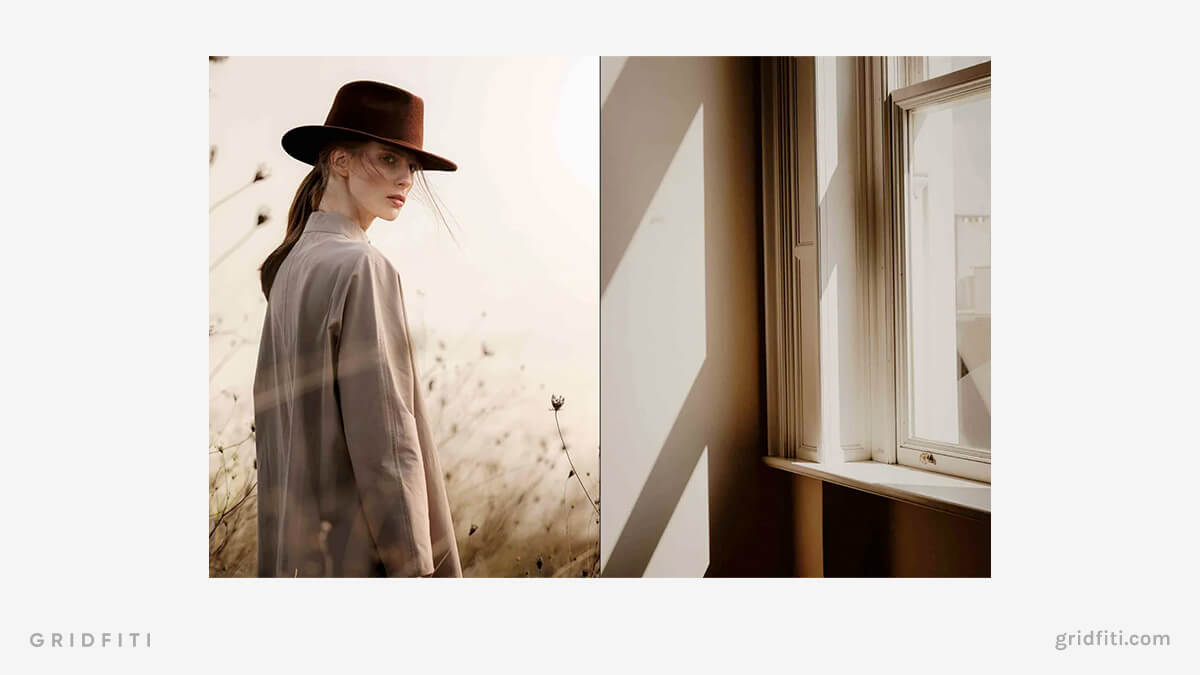 10 Golden Hour Lightroom Presets
What are summer photos without a few sunrise or sunset shots? This Golden Hour Lightroom preset pack is perfect for those photos captured during those hours of the day. Made to work with warm and gold tones while giving a softening look combined with lowered highlights and shadows, these presets will bring out the best in your golden hour shots and capture the essence of summer.
Check out our full post with golden hour Lightroom presets for more!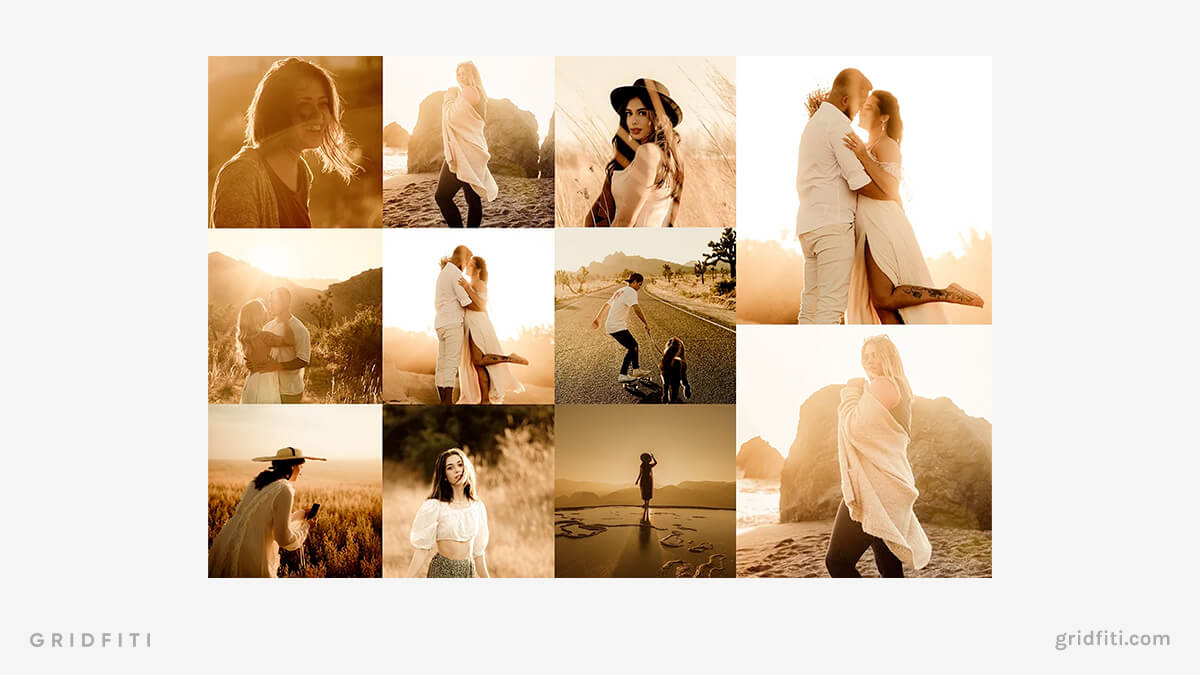 Tanned Lightroom Preset Pack
Mute the tones of your summer photos and keep just the warmer, earthy tones intact with these awesome minimal textured tanned Lightroom presets. You'll get a beautiful, natural look for your photos. Use these presets on the portraits you capture in the summer as the color grading is designed to respect skin tones while enhancing the summer environment around them.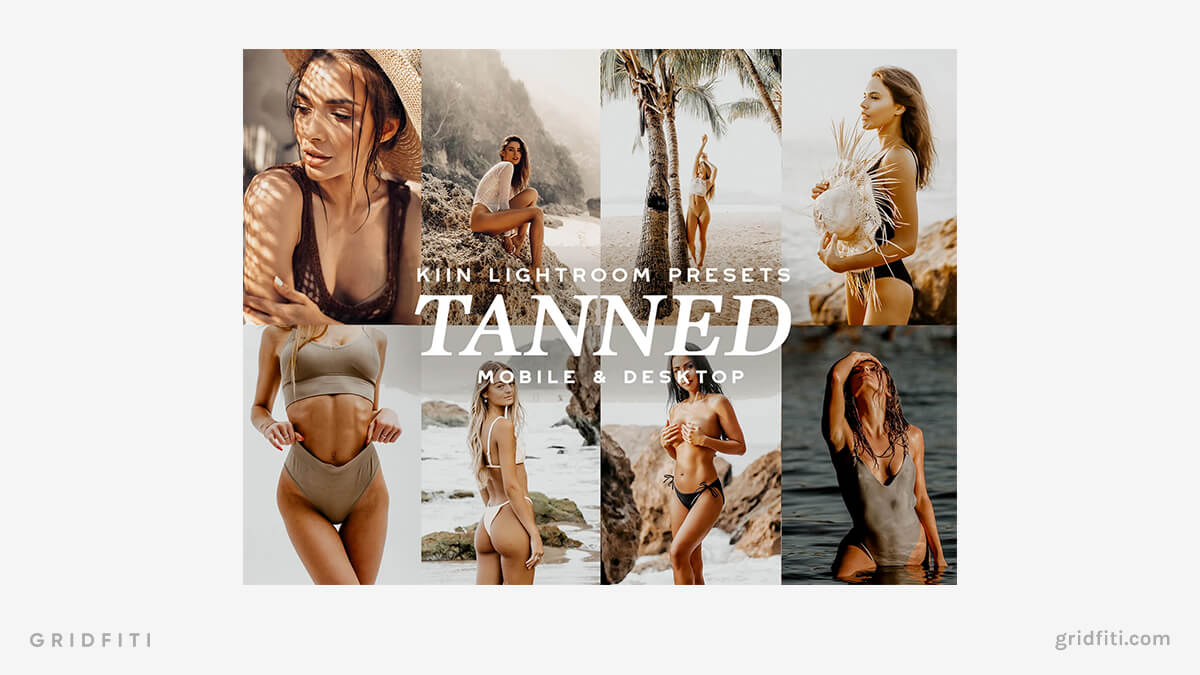 Sunshine Lightroom Preset
Designed to work with the sun, this Sunshine Lightroom preset pack enhances the gold-yellow tones of your summer photos while keeping exposure in check. Use it on mid-day to golden hour photos, and the color grading will enhance the warm tones of the images and balance out the lighting of your image! This way, really sunny photos won't be overblown, and golden hour photos won't be too dark.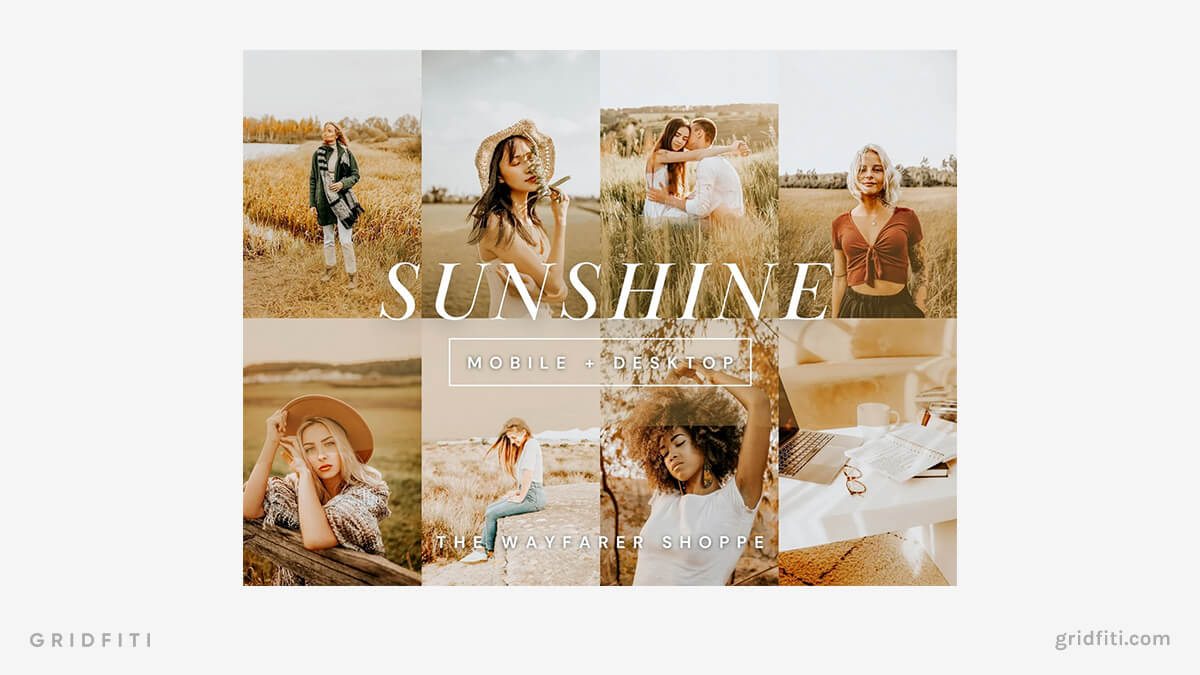 Summer Glaze Lightroom Presets
Bring a vintage vibe to your photos with the Summer Glaze Lightroom preset pack. The color grading takes the tones of your images back a notch with a slight fade and pastel-like color treatment, making your photos look like they were taken with a cinematic converted film without the grainy texture.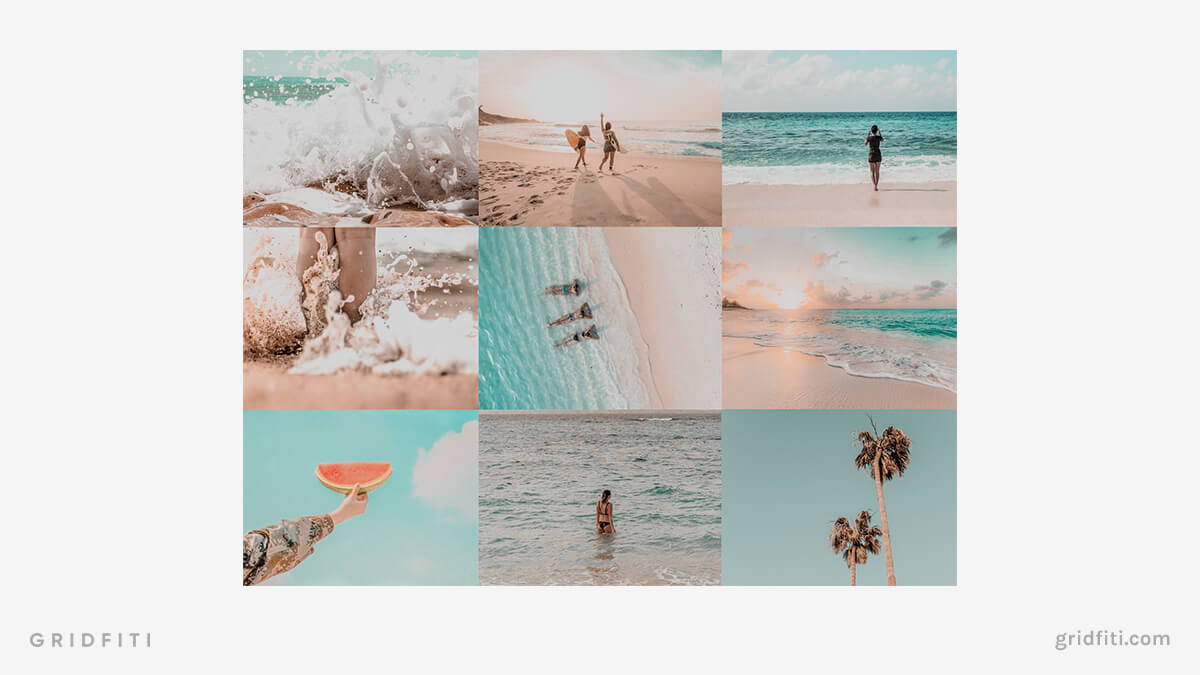 Summer Vibes Lightroom Preset
This set of Summer Vibes Lightroom presets is designed to work well with the color blue – which means they're perfect for ocean photos, boating photos, or beach photos! The presets color grade the blues to feel bold but not over-exaggerated, and they keep the remaining tones of your summer photos feeling natural as well.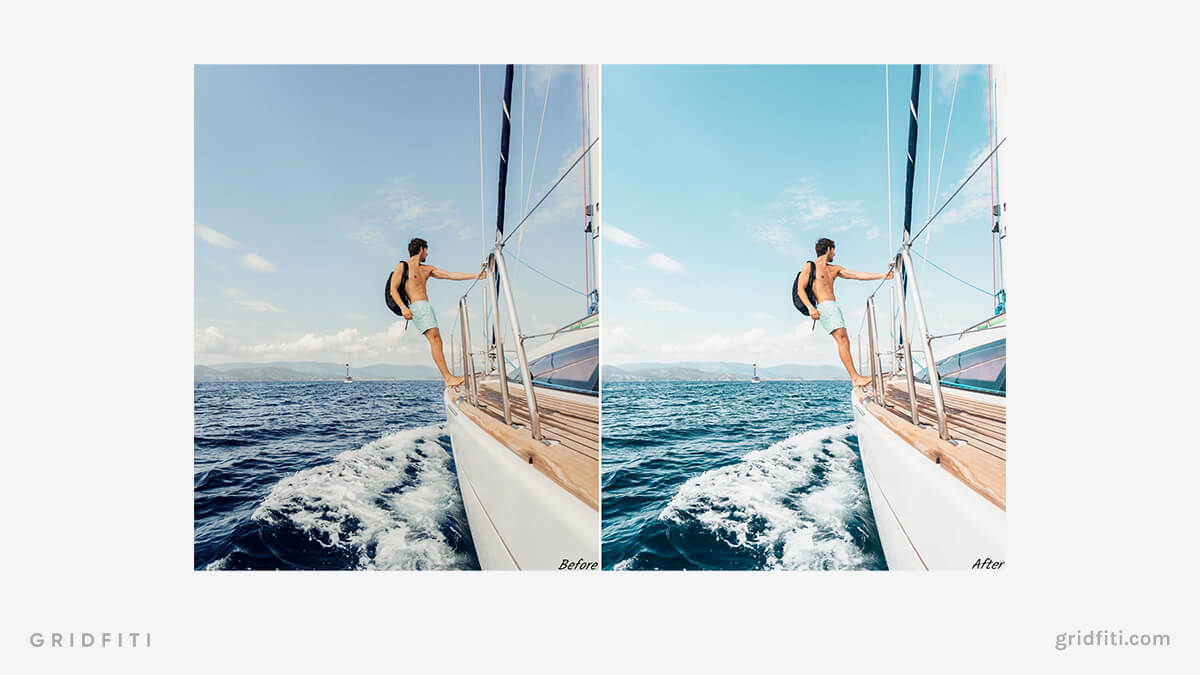 Summer Paradise Preset Pack
This Paradise Preset Pack is catered exactly towards those summer beach vacay photos you have. Made to work with the earthy tones of sand or greenery of palm trees combined with the blues of the ocean. Get your beach vacay shots to the next level with these Paradise presets!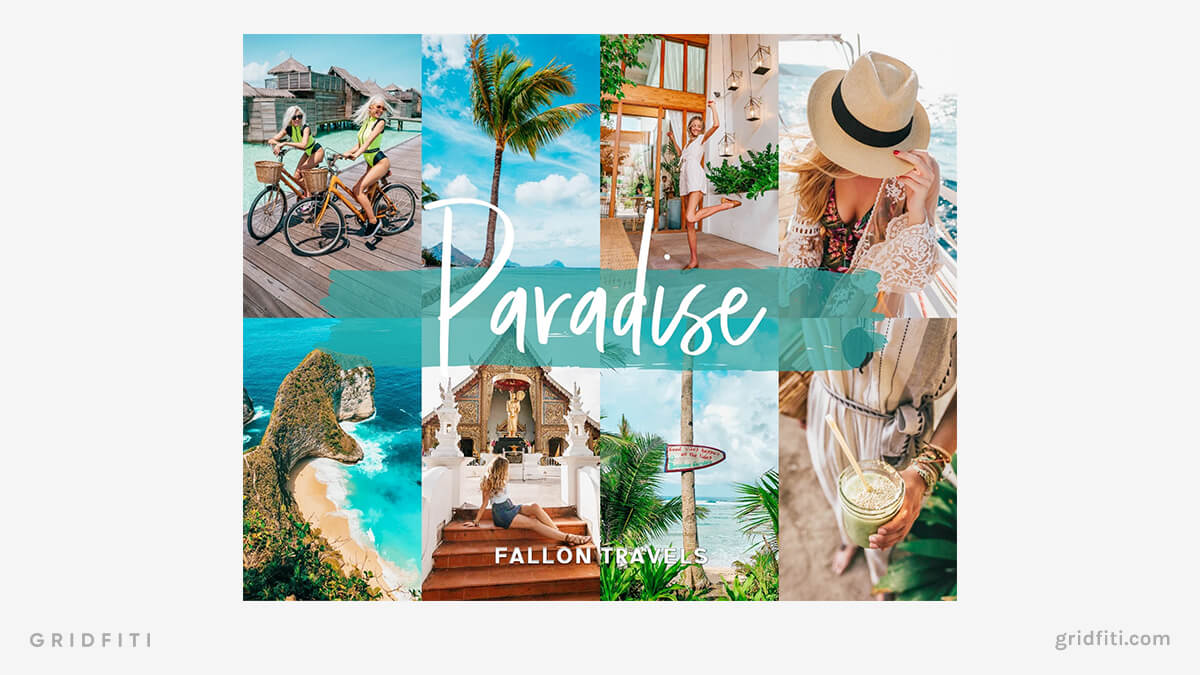 Summer Photo Dump Presets
Bring a minimal, natural-looking photo dump vibe to your summer photos with this preset pack. With 10 presets for desktop and mobile to choose from, use them on photos of the beach, picnics, and any days in the sun. Watch the natural tones of the photos be subtly enhanced to achieve the perfect nonchalant look.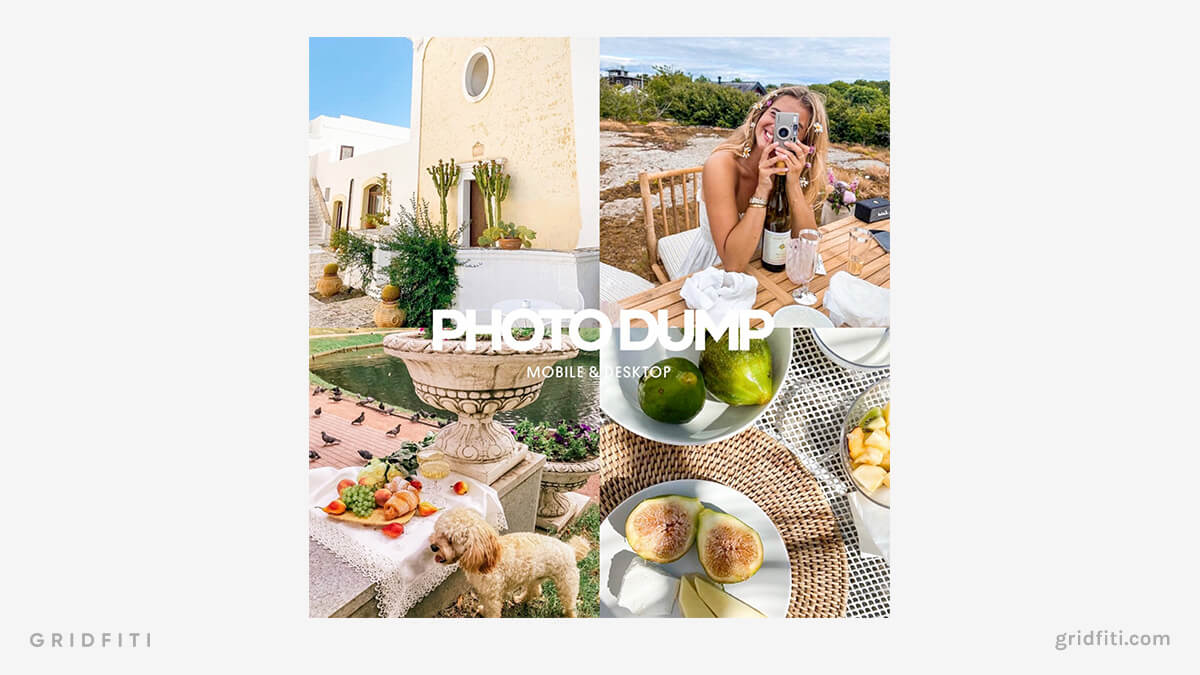 Bloom Summer Presets
Add a pop of vibrancy to your summer photos with the Bloom Summer preset pack! With 16 presets for mobile, this vibrant look will bring out the best in your summer vacation pics. Use them on photos that feature lots of color, from outfits to decor to buildings. It's perfect for bloggers, models, or anyone looking to unlock the colors of summer!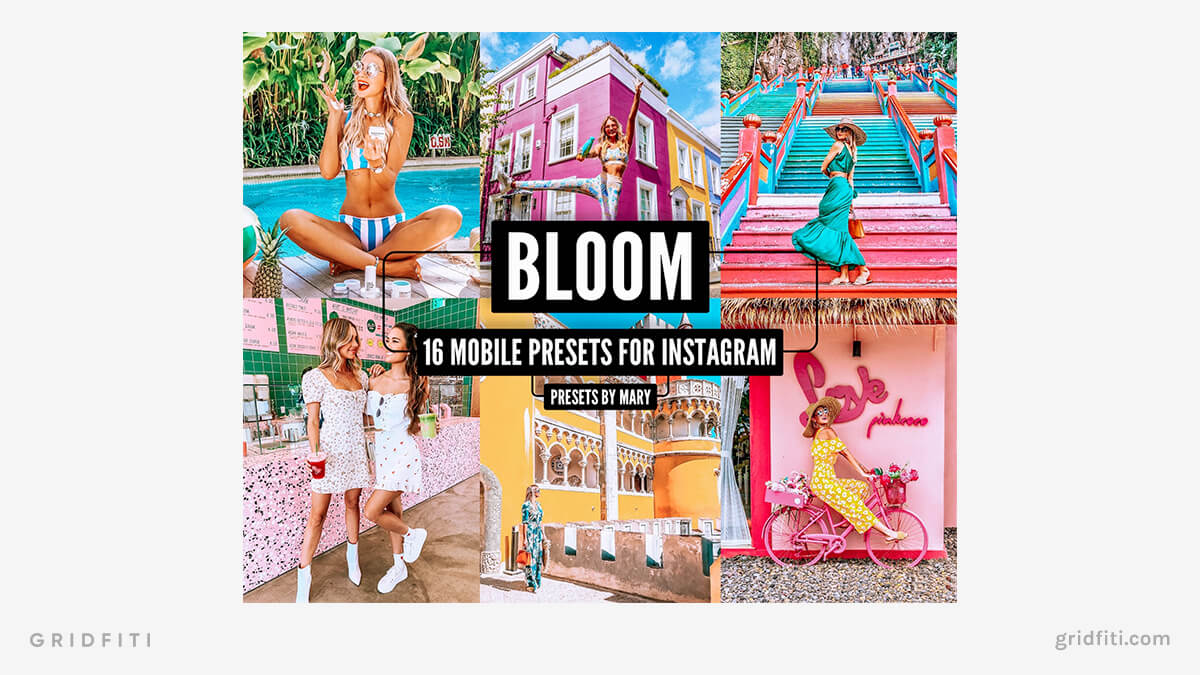 Free Summer Presets
If you're looking to test out your summer photo editing style with a few presets without breaking the bank, try these free summer preset options. Experiment with your look and find the perfect preset for your summer photos!
Vivid Free Summer Presets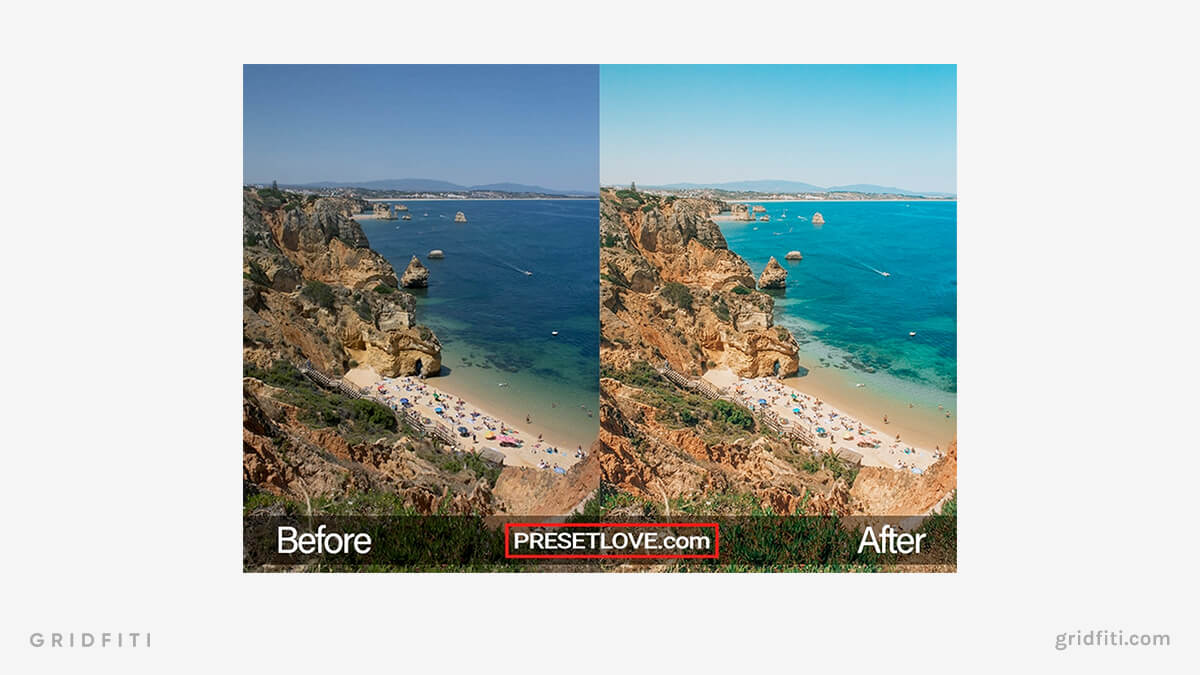 Summer Memories Free Presets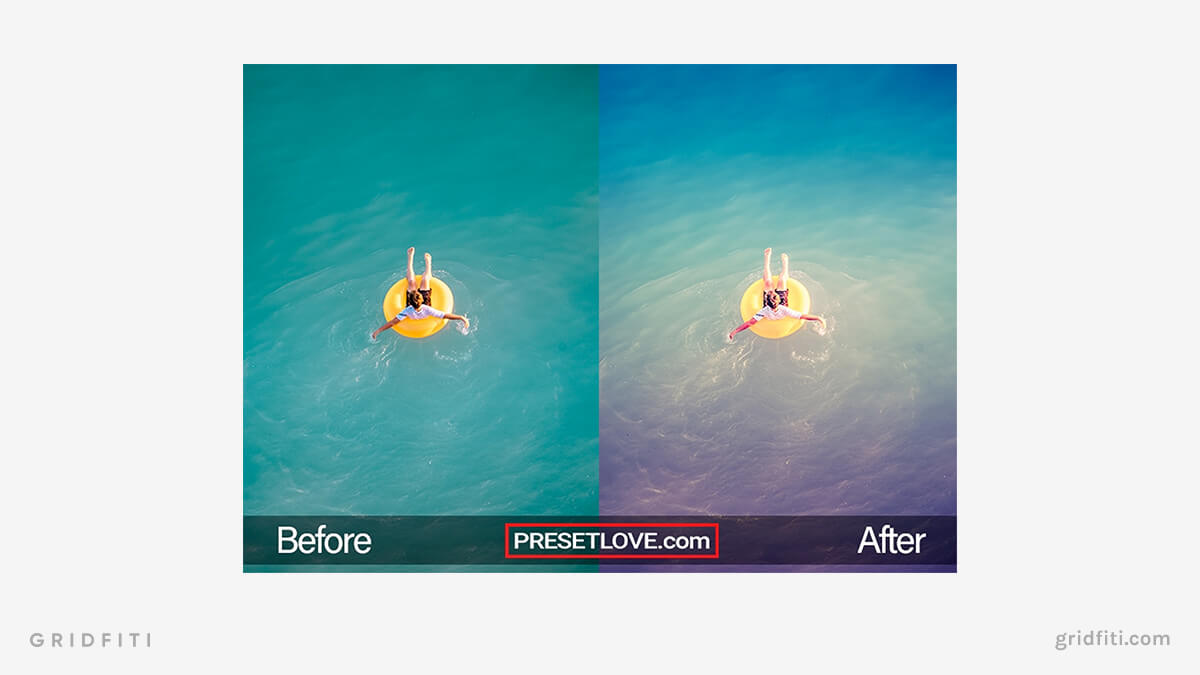 Summerscapes Free Preset Pack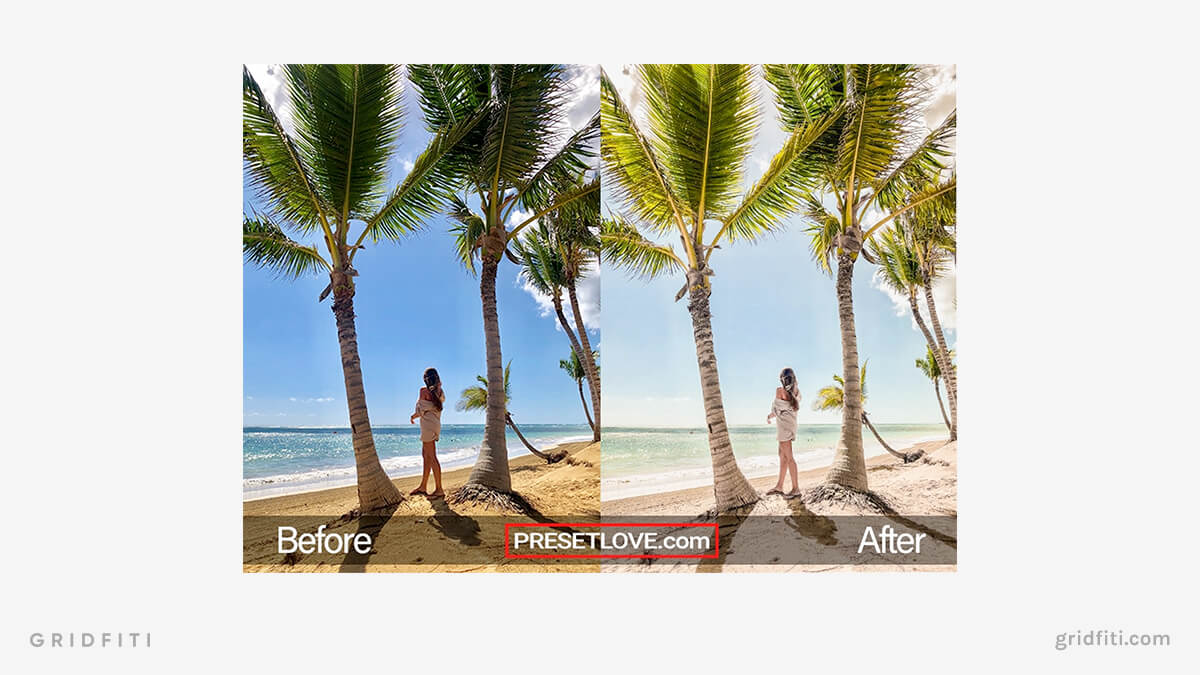 Which of these summer Lightroom preset packs will you use? Are there any we're missing? Drop them in the comments down below!
Gridfiti is supported by its audience – when you buy something using the retail links in our posts, we may earn a small commission at no additional cost to you. Read more about our affiliate disclaimer.