There's nothing like the feel and colors of the spring season. Trees and flowers in bloom, more sun in the sky, temperatures warming up – it's no wonder photographing the season acts as a reset for the year ahead.
Photographing spring is one thing, but what about editing? You have so much vibrancy, light and textures to take advantage of! Look no further than our list of Spring presets for Lightroom to get you going with your Spring edits. Choose from a mix of presets designed for portraits, outdoors, decor and more!
Looking for more seasonal editing options? Check out our round-ups with the best summer presets, fall presets, and winter presets!
Want more preset guides and tips? Check out our several other preset blog posts, and join our newsletter!
Spring Preset Bundle
Spring is known for its blooming colors from yellow, to green, to pink – so why not take advantage of that in your edits? Check out this spring preset bundle, which does just that with its 10 presets designed to balance out your photo with a tasteful and colorful glow. They're perfect for portrait shots that are taken with lots of color. Enhance your spring pics with these presets!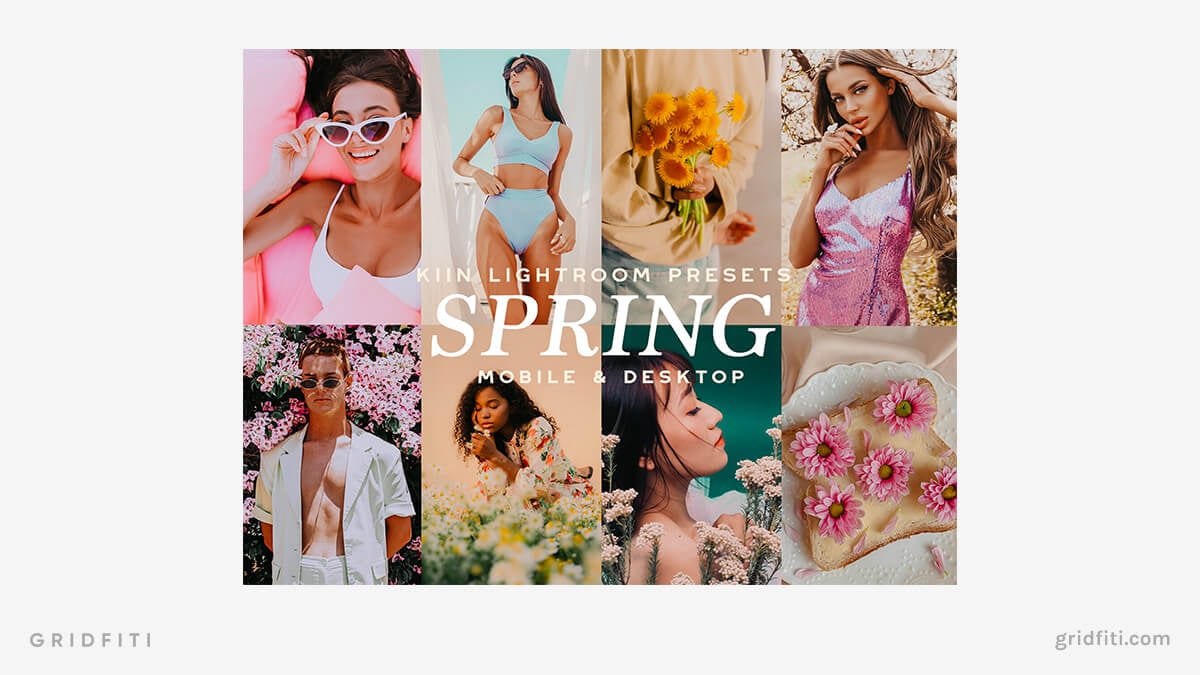 Spring Bloom Presets
Enhance those flourishing springtime colors with this Spring Bloom preset pack! Choose between the 15 presets for desktop and mobile, and use them on portraits, nature shots, or both combined! The range of color in these presets will help you find the perfect match for your photographic look – whether you need warming up, a punch of saturation, or a cool ethereal blue tone.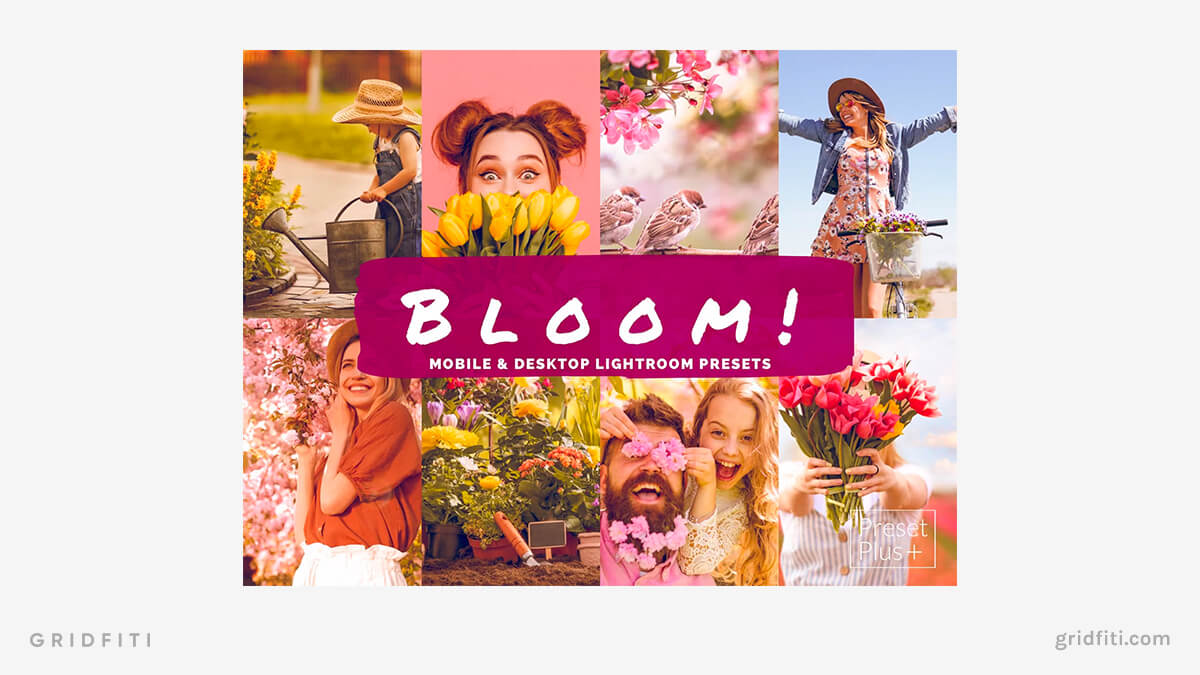 Clean Garden Presets
These clean garden presets bring a more sophisticated and moody aesthetic to your spring pics. We love the balance of tones that these 10 presets create with greens, reds, and blues. They also include a softness to them with some fading in the shadows to create a filmic, moody look. Try them out with your spring photos!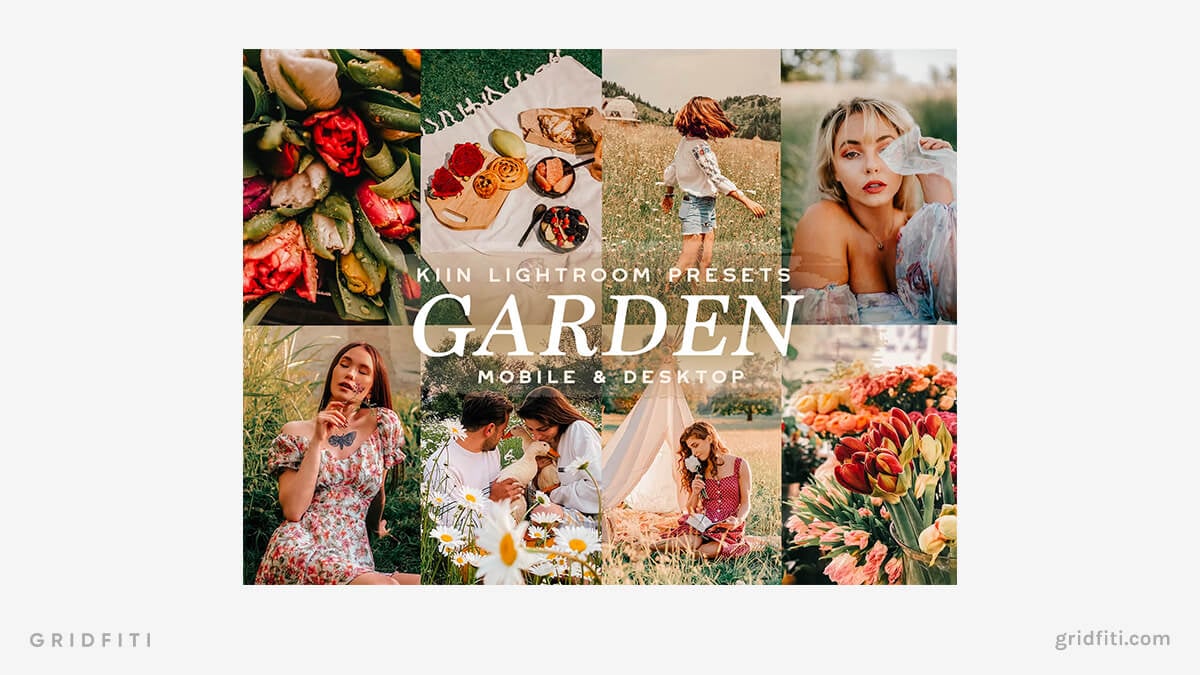 Spring Glow Presets
We love a warm glow in photos so why not add it to your spring photos? Check out these 7 presets for desktop and mobile which will make your spring pics glow. They're perfect for peachy skin tones, vibrant warm colors, and natural muted greens. They're designed to work across portraits, nature, and lifestyle photos – set the presets on your photos and adjust those temperature meters to get them just right!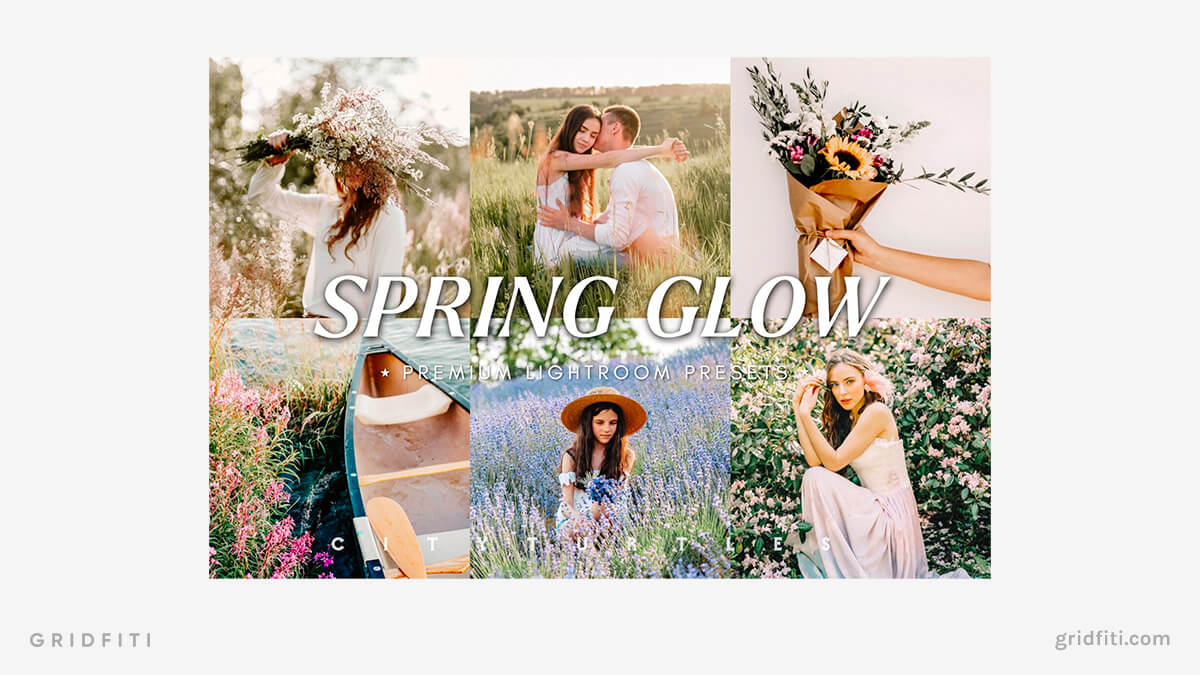 Pink Hues Spring Presets
Create a cohesive pink aesthetic across your photos with this Pink Hues preset for your spring photos! It shifts the tones of your photo to the warmer side, while favoring magenta and pink tones. They're perfect for portraits taken in warm light or lifestyle photos taken in bright environments. Give them a try with your spring pics!
Looking for more presets with the pink aesthetic? Check out our post for pink Lightroom presets!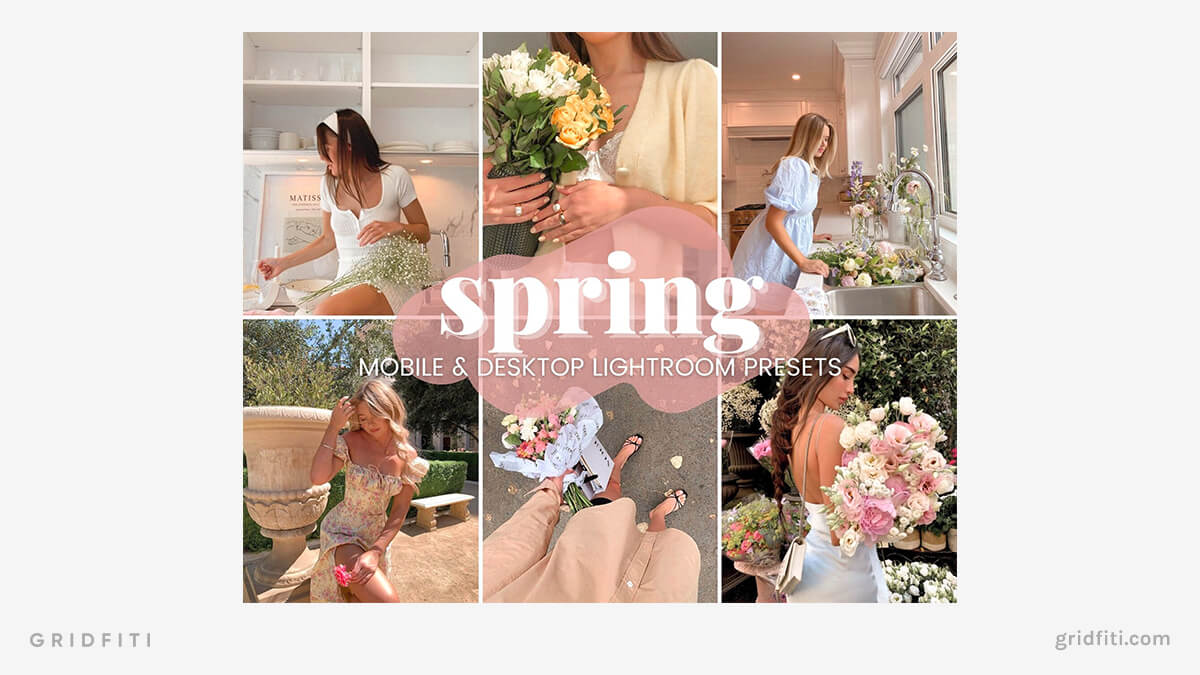 The Great Outdoors Spring Presets
There's nothing like the great outdoors in the season of spring. Check out these monster preset pack containing a whopping 150 presets to enhance your outdoor photos. Whether you're capturing beach, forest, or mountains, all of these aspects of nature are beautiful in the springtime and can use some good preset edits to further enhance them! Try out these preset packs to get your edits going.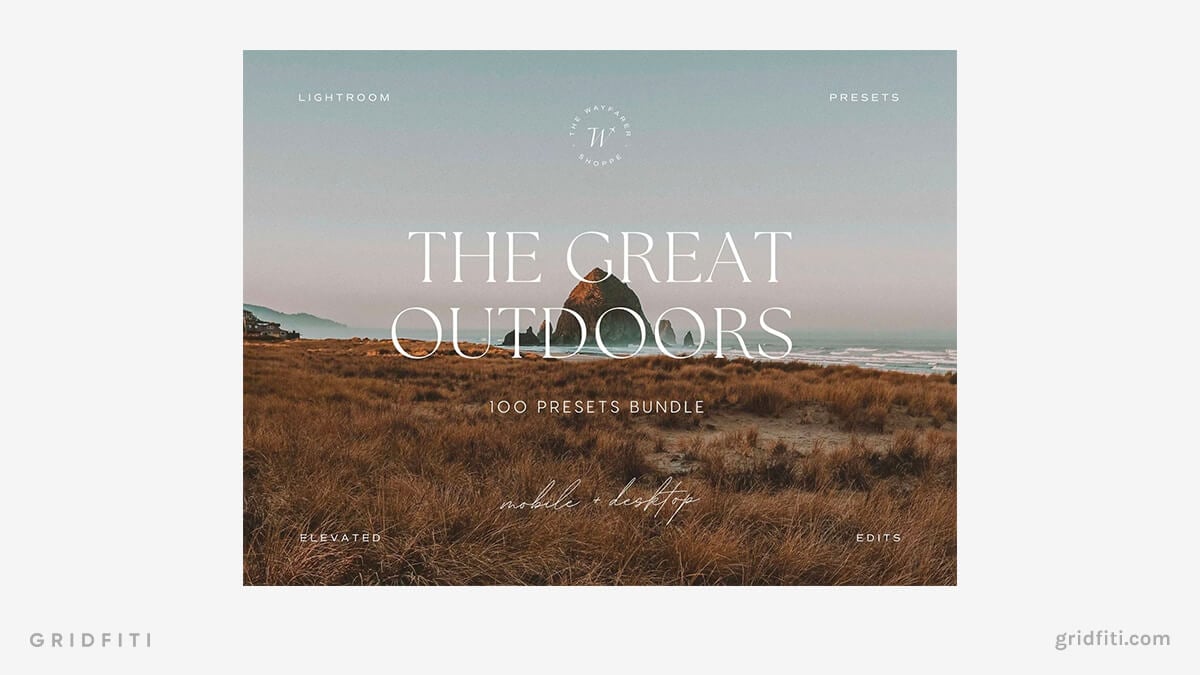 Lights of Spring Presets
If you're capturing your spring photos in a luscious garden or amongst cherry blossoms, then these Lights of Spring presets are for you! The expansive set of 55 presets will add a creative touch to your spring pics – greens, magentas, and yellows are enhanced with a soft fade and warm glow added. These are perfect for portraits in spring environments around golden hour or generally soft lighting.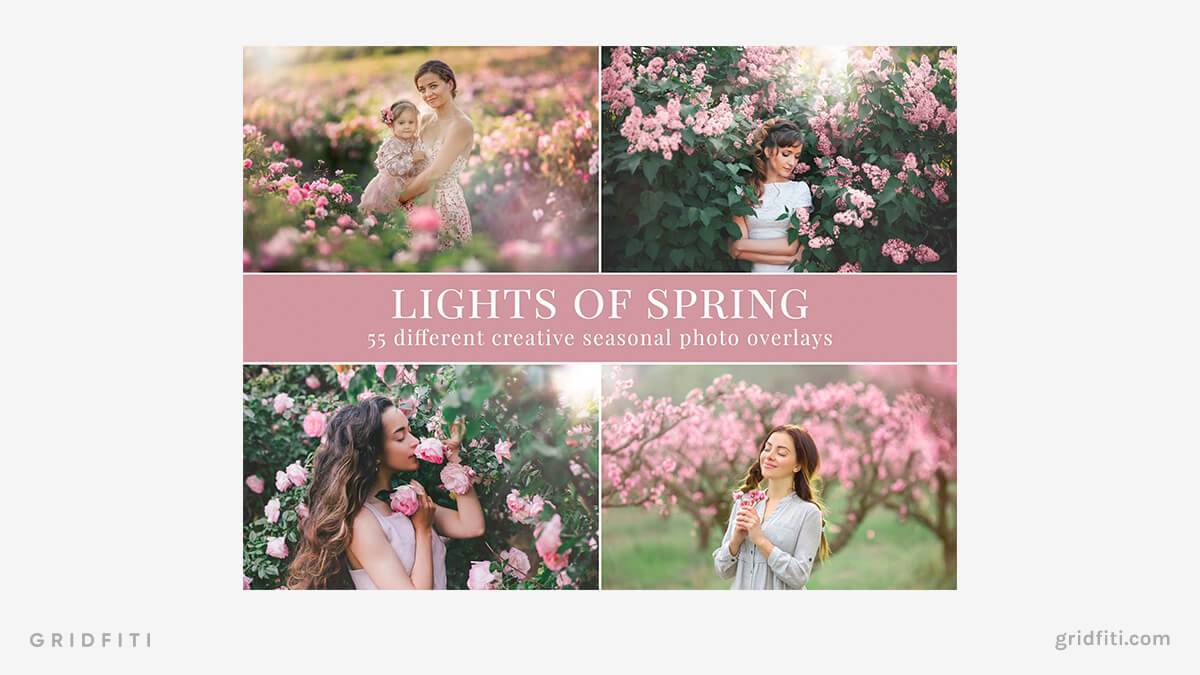 Vibrant Spring Presets
Brighten up your spring pics with this Vibrant Spring preset pack. The 10 presets focus on adding increased brightness, while balancing out the highlights and shadows. This is sure to bring out the best of the vibrant colors in your spring photos – from the greens in a field, to blooming flowers in a tree. Give these vibrant spring presets a try!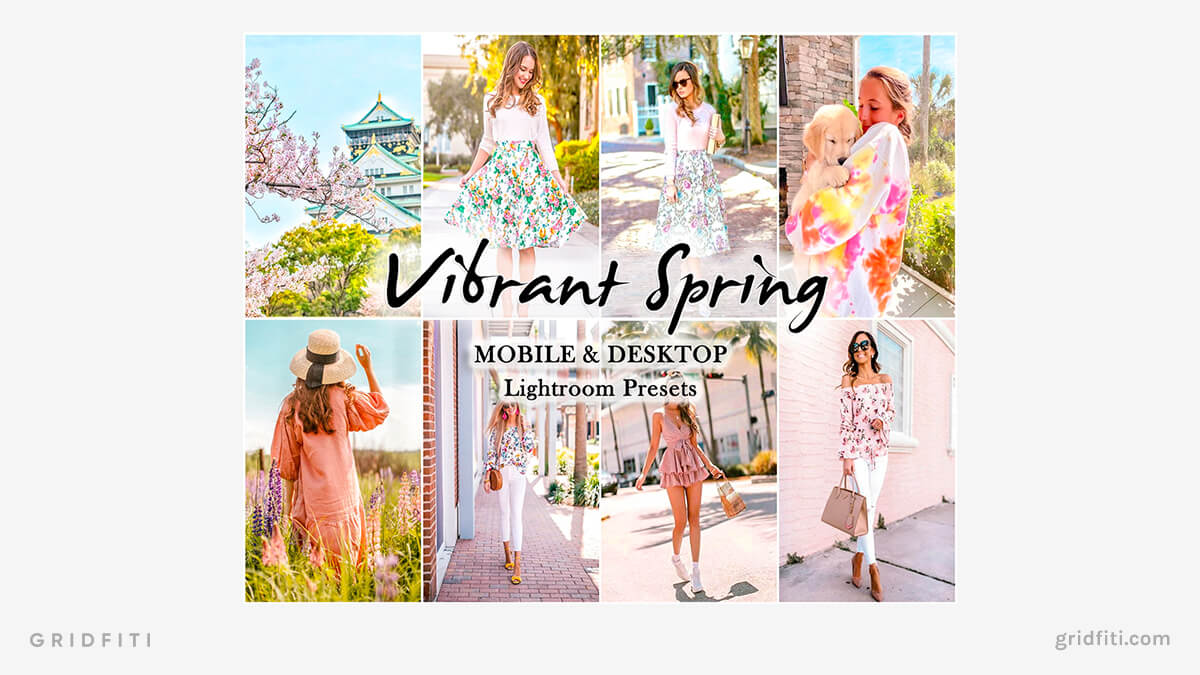 Soft Spring Presets
Desaturate your spring photos a bit and add a warm soft glow to them with these Soft Spring presets. Use the included 10 presets on your spring portraits – they're created to add a soft light and airiness to the look of your photos. These presets are ideal for photos that have a light and airy feel to them. However, any warm or earthy tones in the photo will also benefit from the soft glow effect!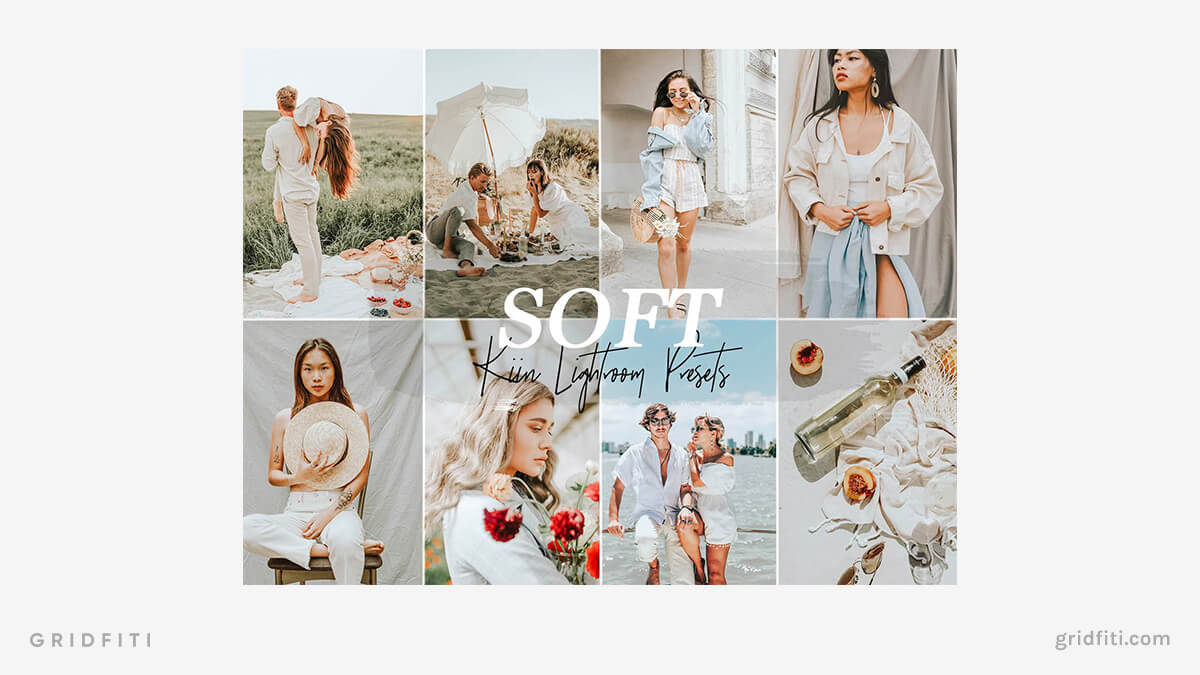 Natural No Filter Spring Presets
Bring a natural 'no filter' aesthetic to your spring pics with this pack of 12 presets for desktop and mobile. The noticeable tones with these edits are neutral colors of beige and gray, with an overall warm temperature added. The edits are subtle in nature and provide just enough to make your spring photos look natural.
Looking for more natural presets for your other photos? Check out our list of the best natural presets for Lightroom!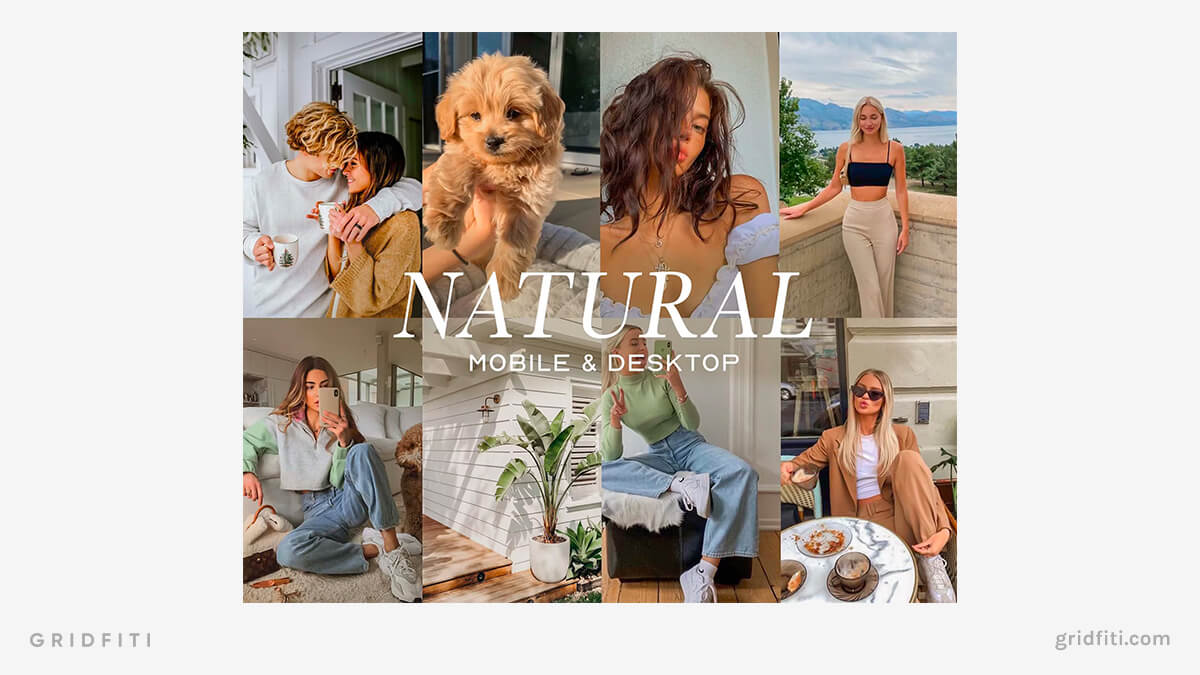 Free Spring Presets
Want to try out some free spring preset options before committing to premium ones? Check out a few of these free spring presets below!
Free Bright Spring Preset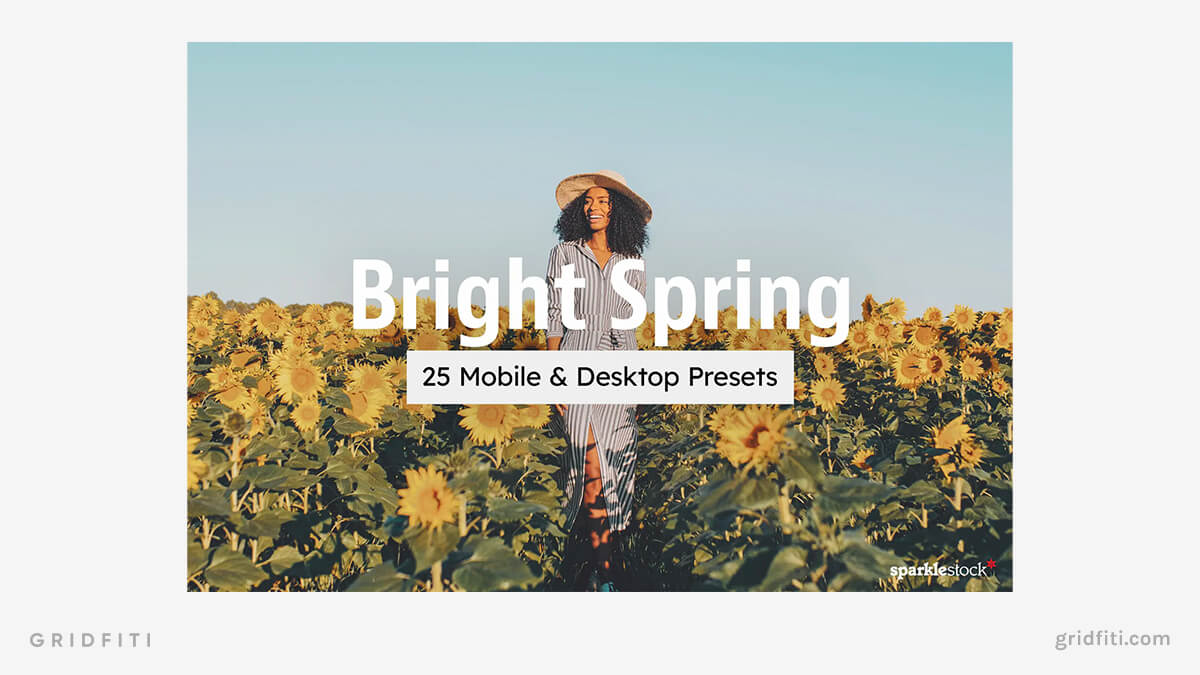 Free Hazy Sky Preset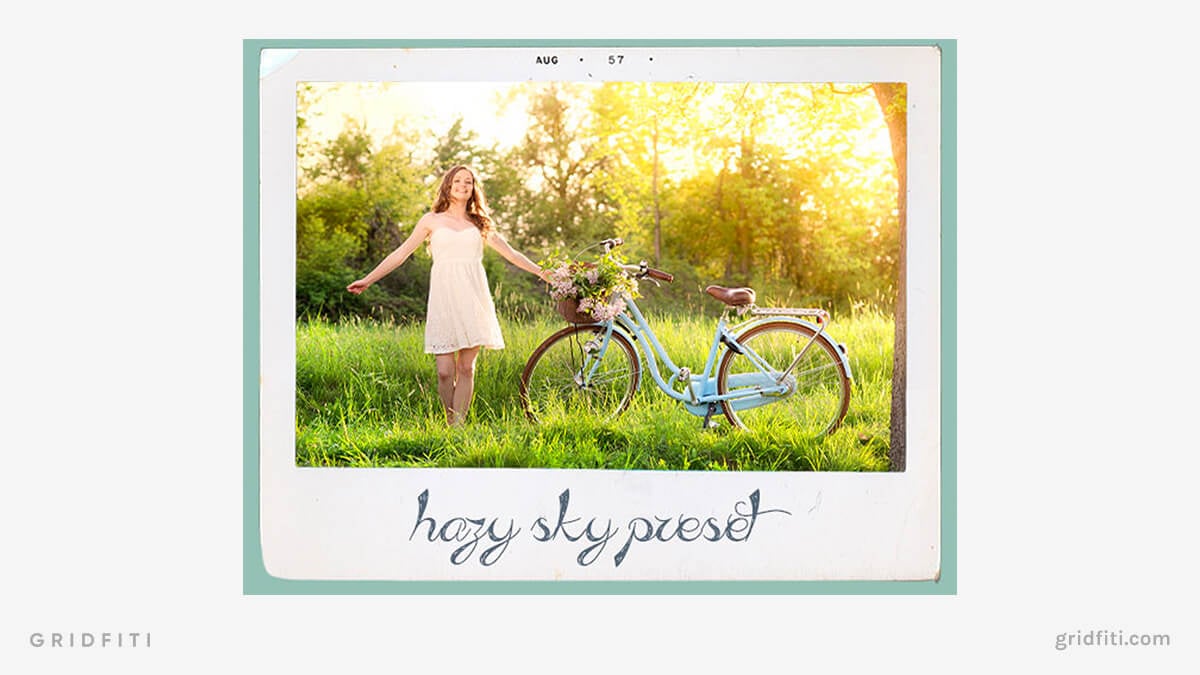 Free Spring Season Presets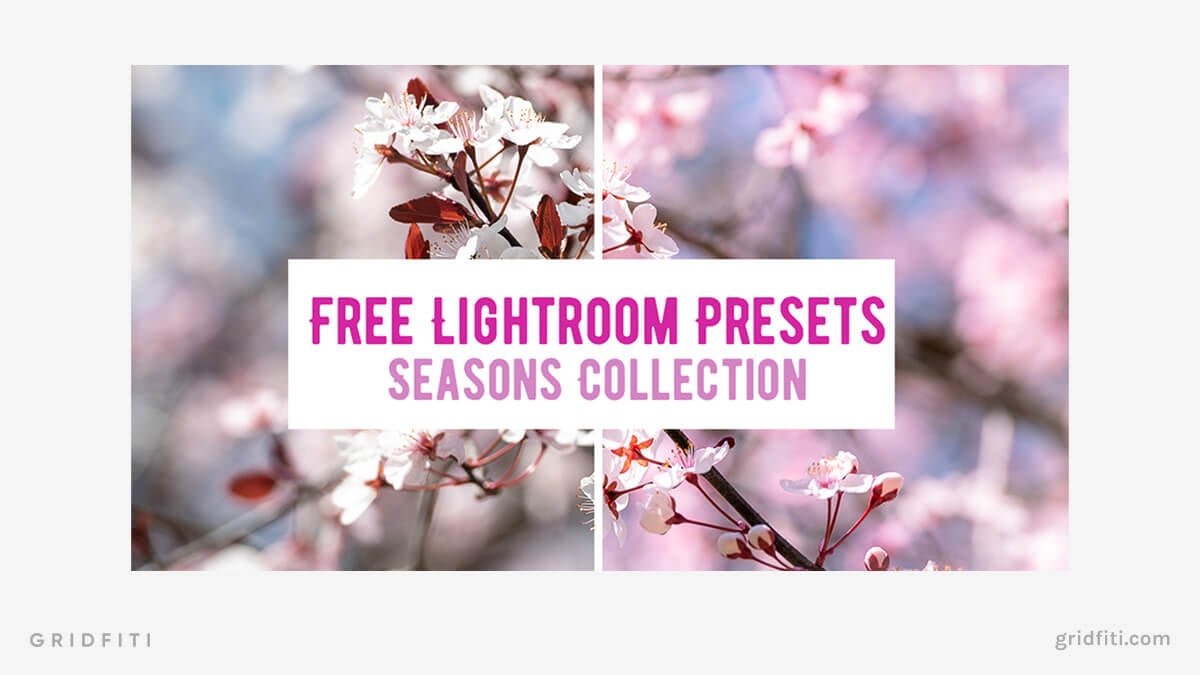 Are you planning on using any of these spring presets for your photos? If so, which one? Let us know in the comments below!
Gridfiti is supported by its audience – when you buy something using the retail links in our posts, we may earn a small commission at no additional cost to you. Read more about our affiliate disclaimer.