Winter brings magic to your photos with its snow, ice, and cool landscapes. From crisp, blue-hued photos of snowy forests to warm and cozy holiday gatherings, if you're looking to polish up those winter and snow photos, Lightroom presets can help you get there with ease!
Check out our curated list of snow and winter Lightroom presets to bring the perfect edits to your photos that capture the beauty of the winter season. Whether they're family photos around the Christmas tree or shots of sparkling snow and icy landscapes, these presets will help you create those perfect winter photos.
Looking for more seasonal editing options? Check out our round-ups of:
Want more preset guides and tips? Check out our several other preset blog posts, and join our mailing list below!
Winter & Christmas Lightroom Presets
Where most winter and snowy presets concentrate on increasing the whites and adding dark contrast and shadows, this Winter and Christmas Lightroom preset pack focuses on reducing the contrast to produce a more faded, subdued winter look. Apply these presets to your snow photos and see how they transform into a relaxed, moody winter appearance. For more holiday-ready presets, don't miss our round-up of the best Christmas Lightroom presets.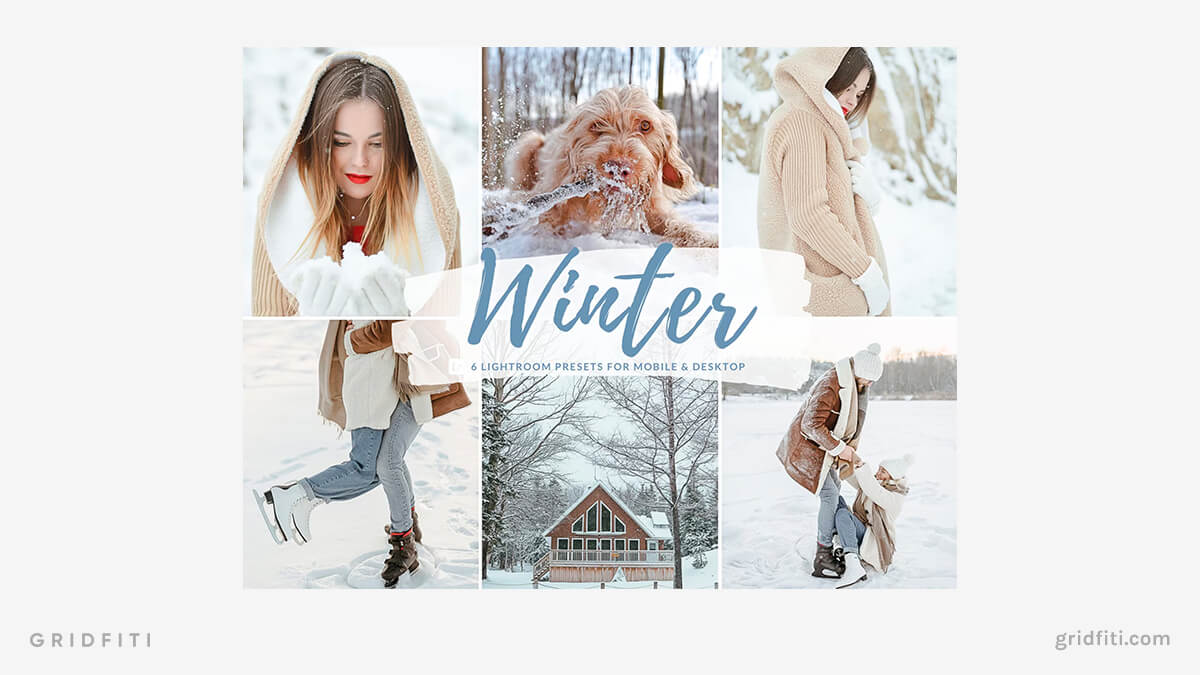 Winter Tale Lightroom Presets & Brushes
A complete winter and snow preset pack, along with Lightroom brushes to create snow? Need we say more? This Winter Tale Lightroom preset and brushes pack comes with 30 presets and 10 Lightroom brushes to give you unparalleled amounts of customization, along with the added feature of snowflakes through the brushes. Check it out!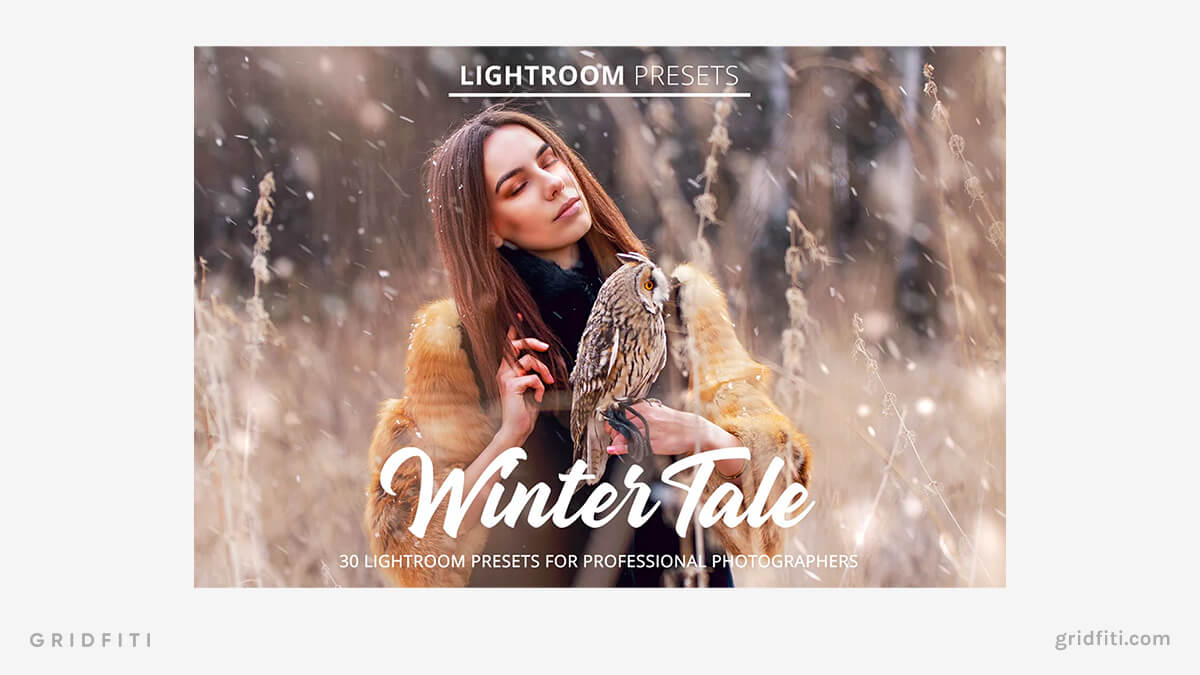 December Lightroom Presets
Bring the cozy feel of December to your photos with this holiday preset pack – perfect for portraits, family photos, holiday decorations, and outfits. Choose from 15 Lightroom presets for mobile and desktop and add some December holiday charm to your photos!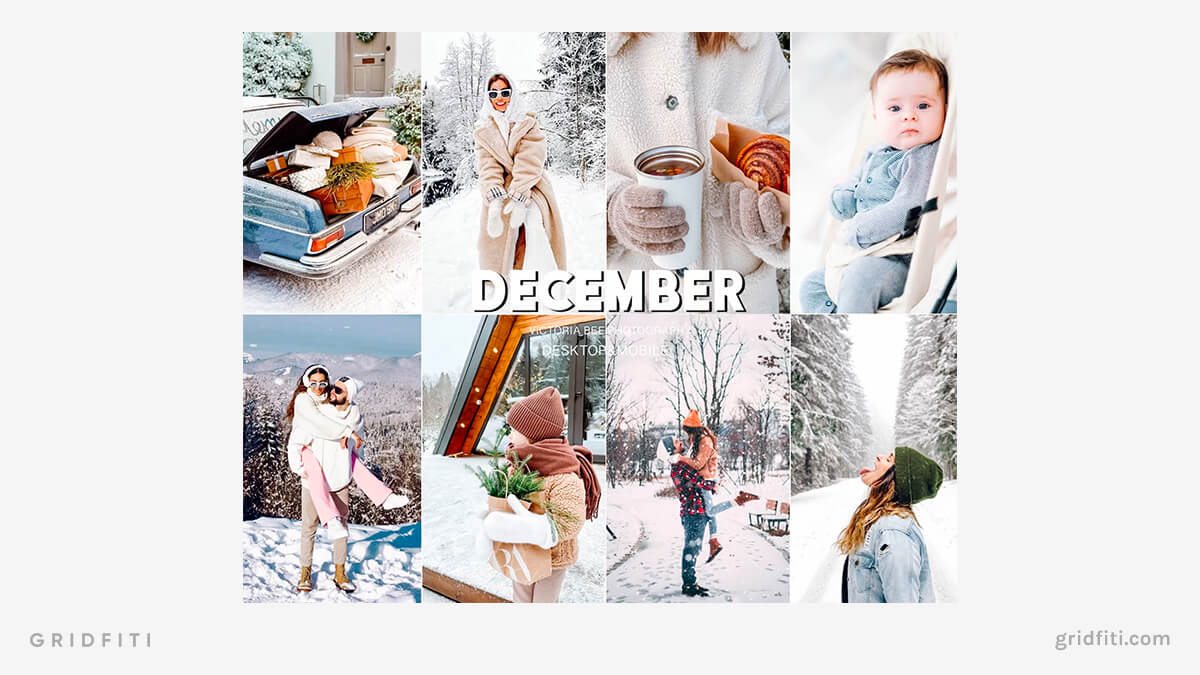 Cold Winter Lightroom Presets
Add a unique cold winter look to your snowy photos with this Lightroom preset pack. Your photos will be toned towards cooler blues with some added contrast, shadow enhancements, and sharpness to bring out the details of snowflakes or snow-capped trees. A perfect starting point for editing your snowy and winter photos.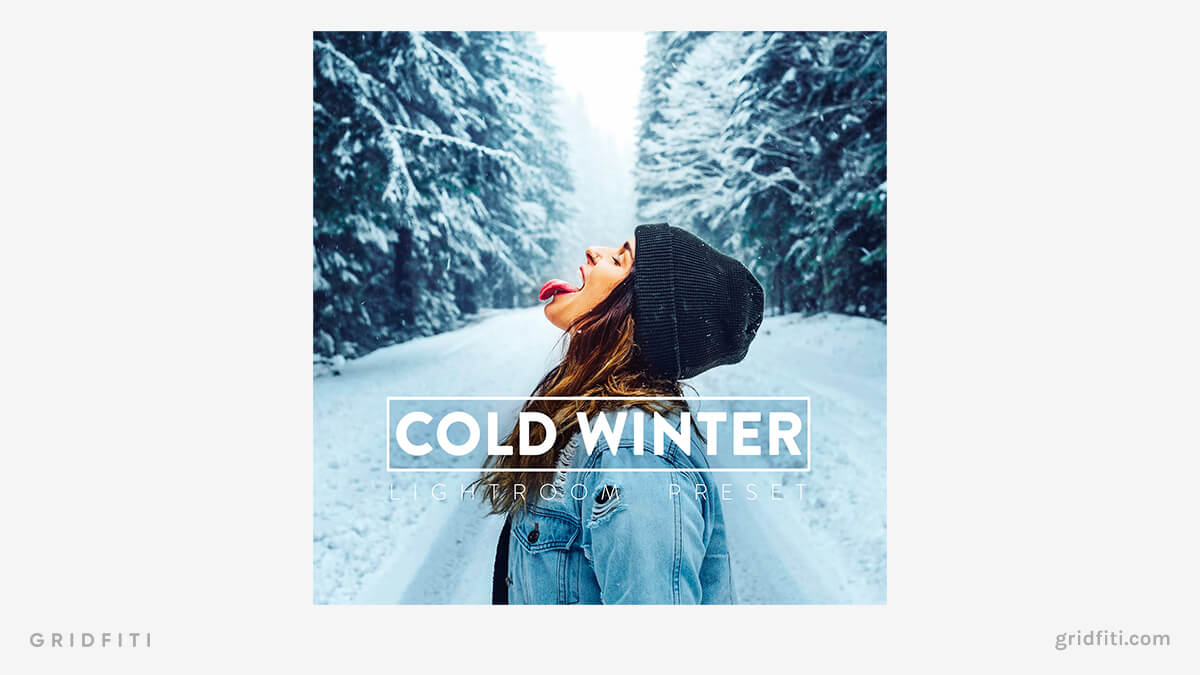 Winter Lightroom Presets
This preset pack will take your winter nature and landscape photos to the next level. We love the approach to a clean matte finish with the edits of these presets – from rich blues to sharpened details to a tasteful fade in the shadows.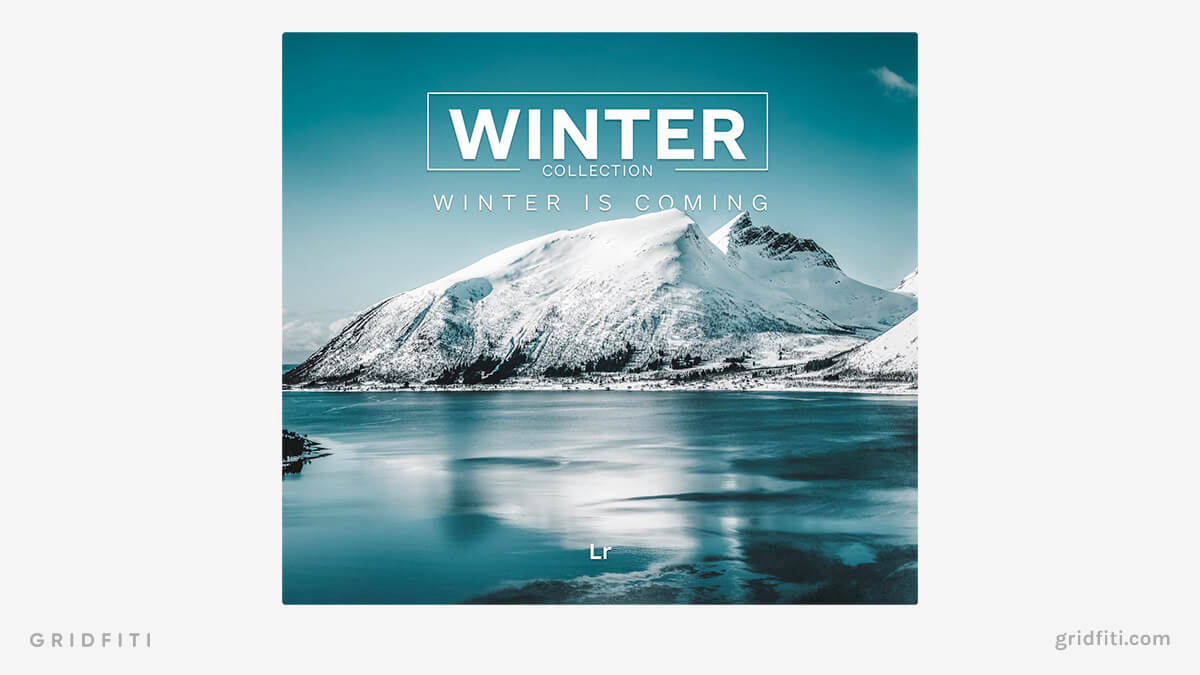 Winter Tale Presets
Vacationing in the Alps or Pacific North West? Need a preset pack to capture that wintery nature aesthetic? Look no further than this Winter Tale Lightroom preset pack. Choose from the wide variety of 20 presets to take your winter nature photos to the next level, from portraits to landscapes and everything in between!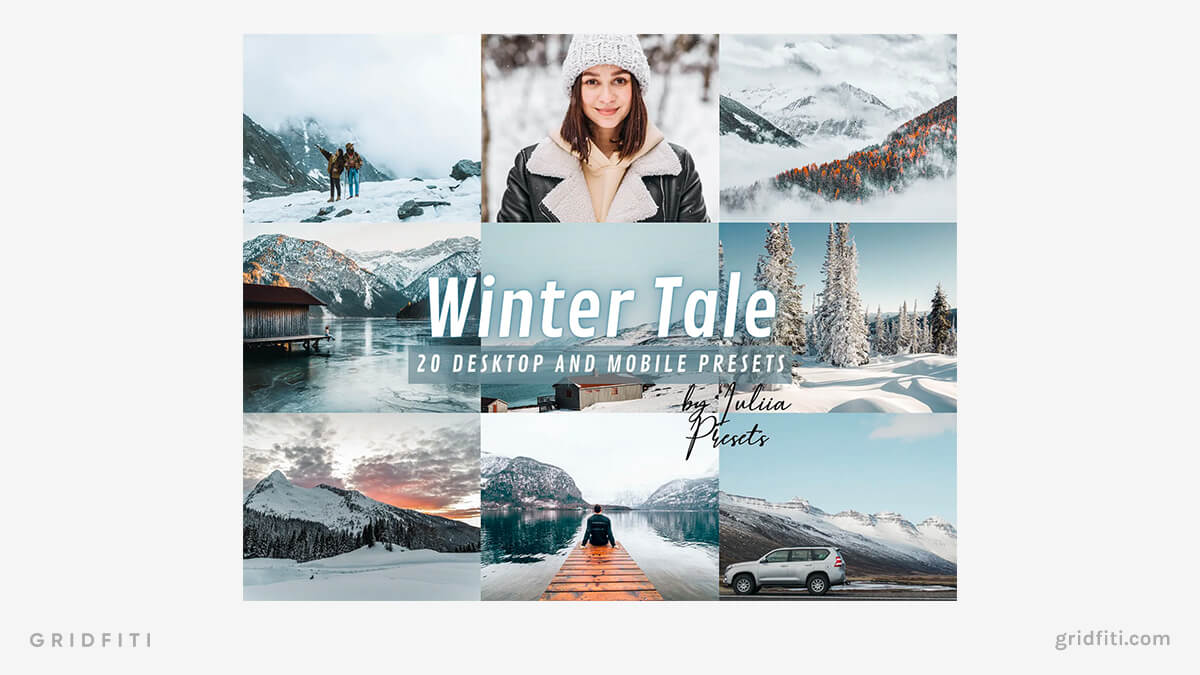 Snow White Lightroom Preset Pack
The most desaturated, white-out approach to winter presets – this Snow White Lightroom preset pack will reduce the colors of your snowy photos while keeping several earthy tones such as greens and browns intact. On the flip side, it will increase the whites, highlights, and contrast to create a very airy snowscape look. Give it a try with your snow and winter photos!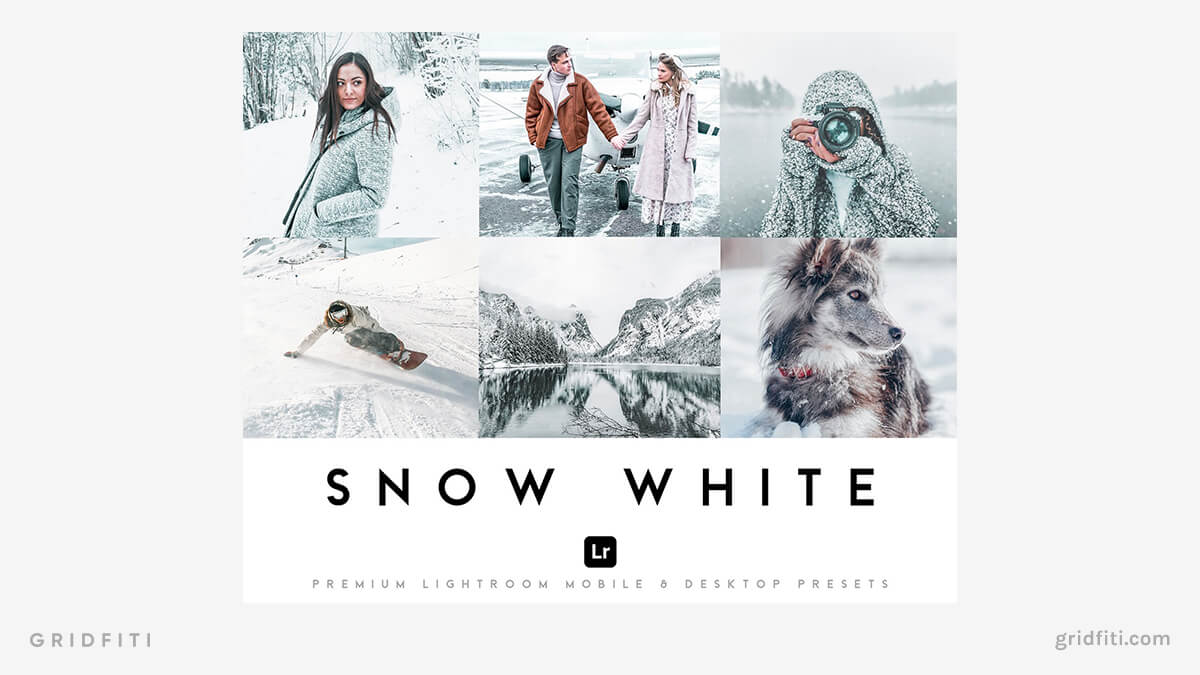 Free Snow & Winter Presets
Want to bring the aesthetic snowy and winter look to your photos but not sure about buying presets quite yet? Fear not, as we have some free snow and winter preset options for you. Check them out to experiment and see what style suits you!
Winter Light Free Presets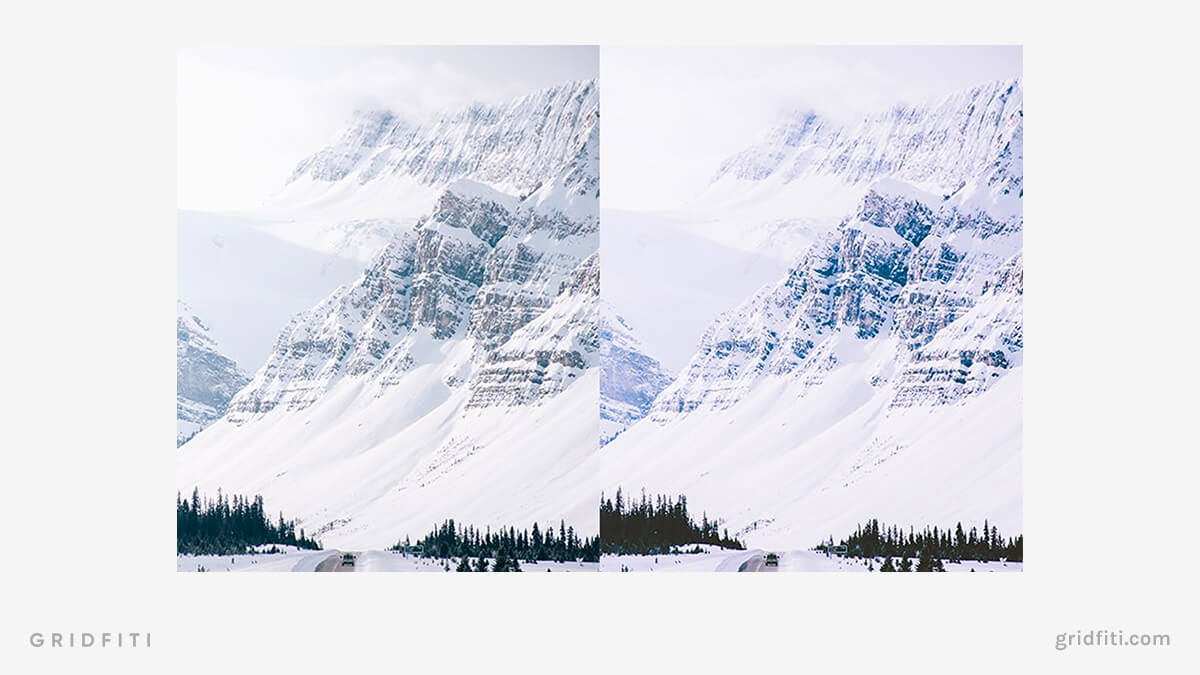 Winter Sports Free Presets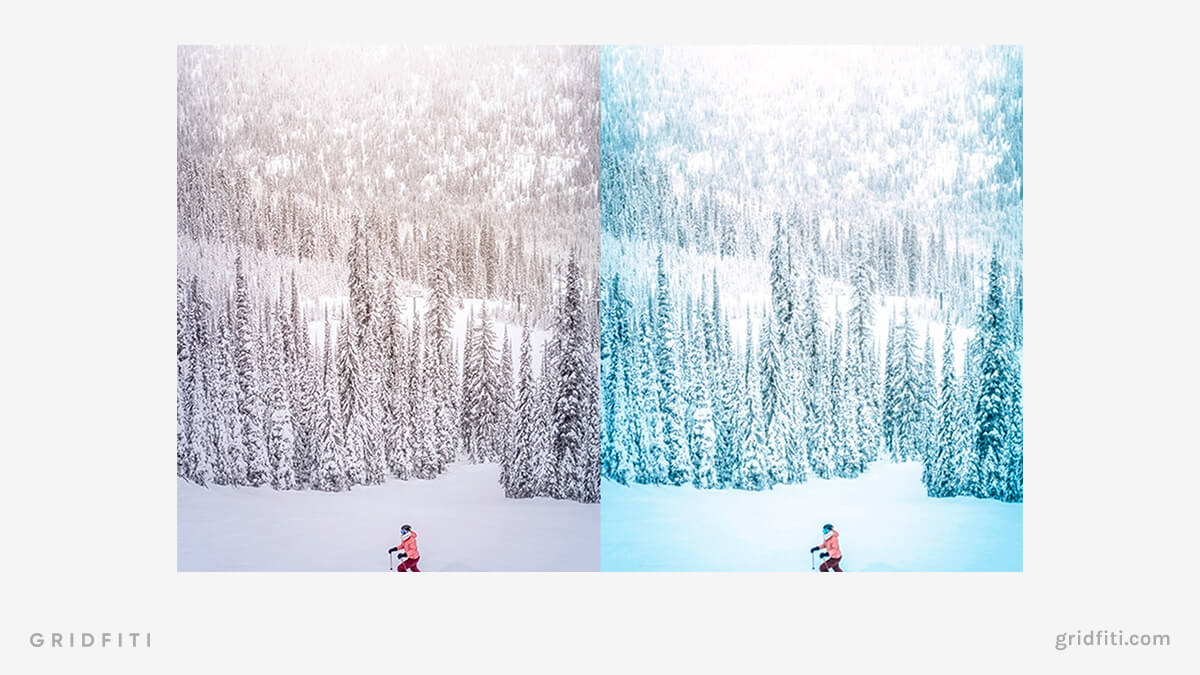 Snow Season Free Presets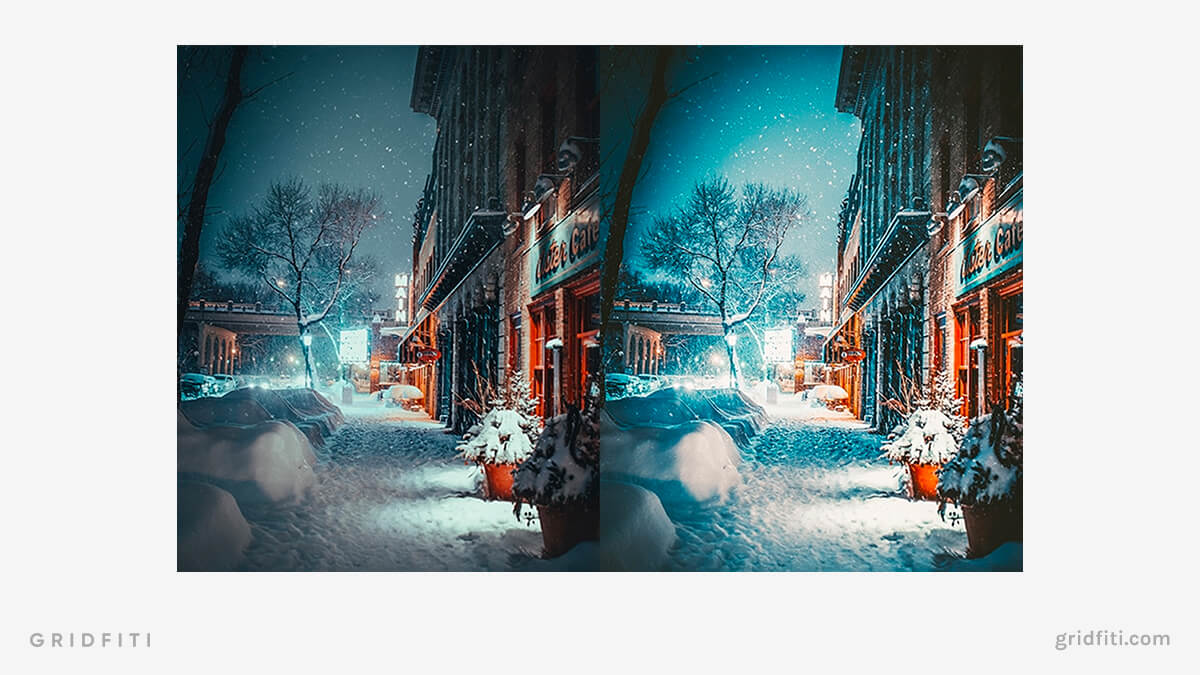 Moody White Snow Free Presets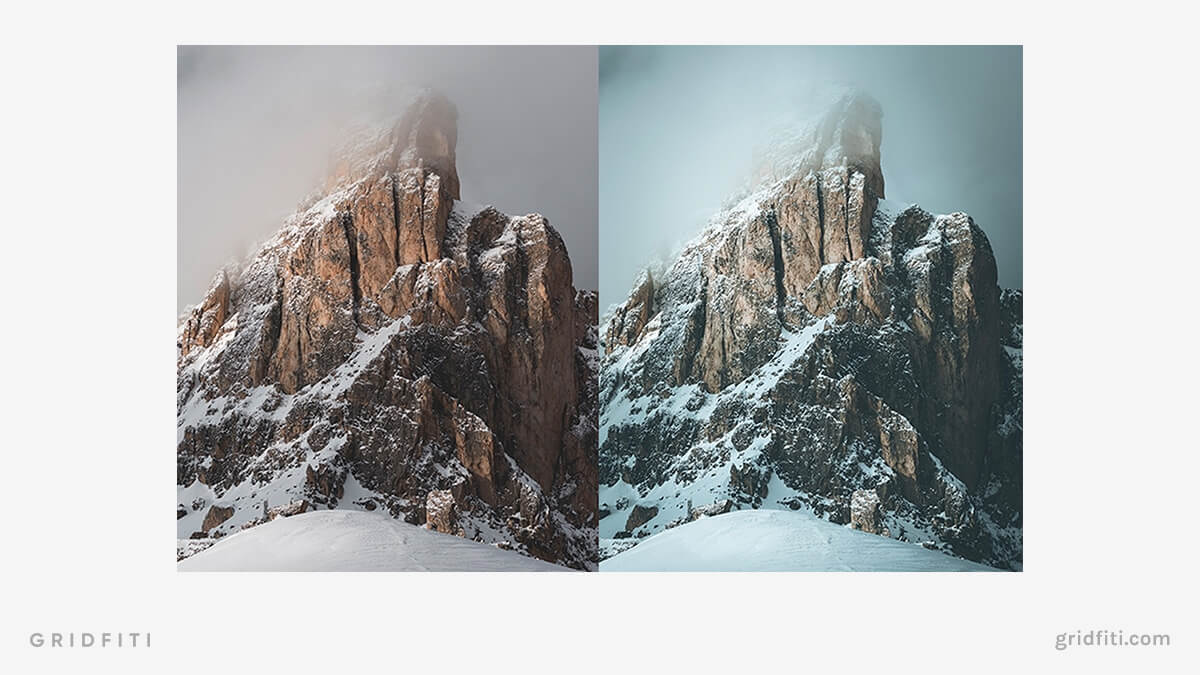 Which of these snow and winter presets will you use on your photos? Are there any presets you think we're missing? Let us know in the comments below!
Gridfiti is supported by its audience – when you buy something using the retail links in our posts, we may earn a small commission at no additional cost to you. Read more about our affiliate disclaimer.