Add some pops of pink to your photos! Whether you're looking to add a bold and playful look to your pics or create a romantic, dreamy vibe, our list of aesthetic pink Lightroom presets should do just the job.
From fuchsias and magentas to pastel pinks, our list ranges in styles and moods to achieve your pink aesthetic needs. Give our picks for pink Lightroom presets a try and see the magic unfold!
Want more preset guides and tips? Check out our several other preset blog posts, and join our newsletter below!
Pink Marshmallow Lightroom Presets for Mobile
Bring the punchiness of pink to your photos with this Pink Marshmallow Lightroom preset pack for mobile. Use it with portraits, studio, and lifestyle pics that contain pink, and watch your photos turn into a vibrant dreamscape with all colors balanced out to highlight the pinks!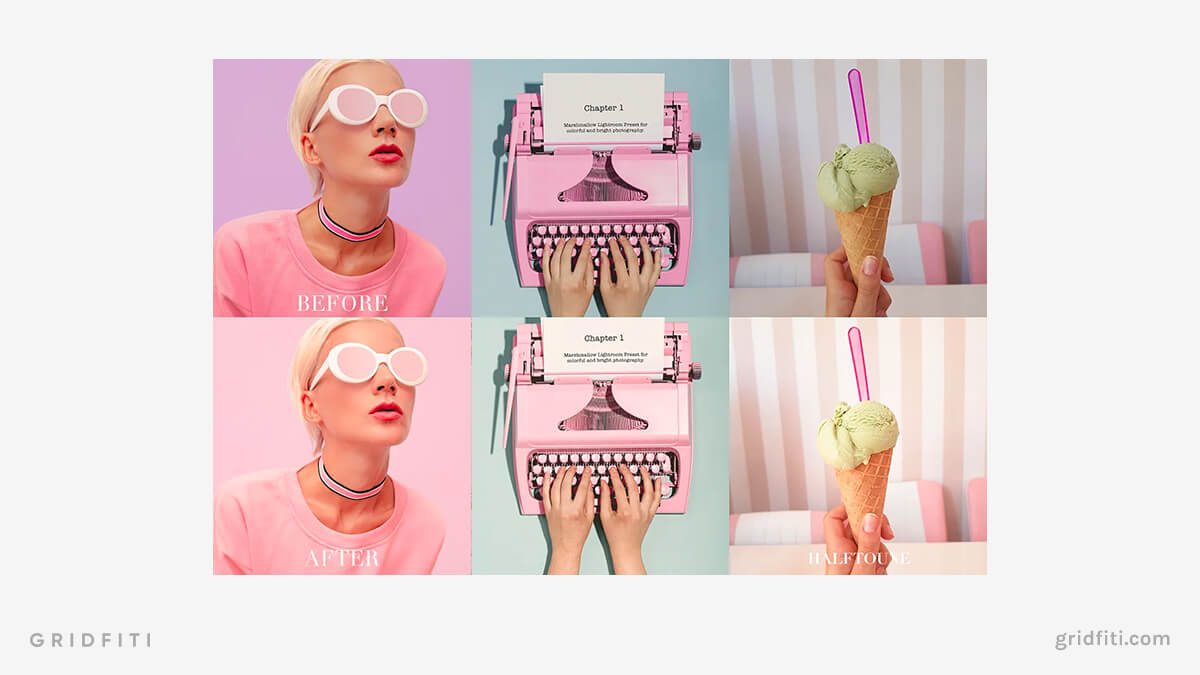 Candy Bomb Lightroom Presets for Mobile
Candy bomb your photos with this Candy Bomb Lightroom preset pack for mobile. The magic of these presets is their ability to convert all colors towards a pink hue. Reds, oranges, and yellows will be treated to pink and peachy tones – while the remaining colors are saturated to accentuate the overall photo. Wear a pink dress against a pink wall, or capture photos in a minimalist pink environment and watch your photos transform with these presets.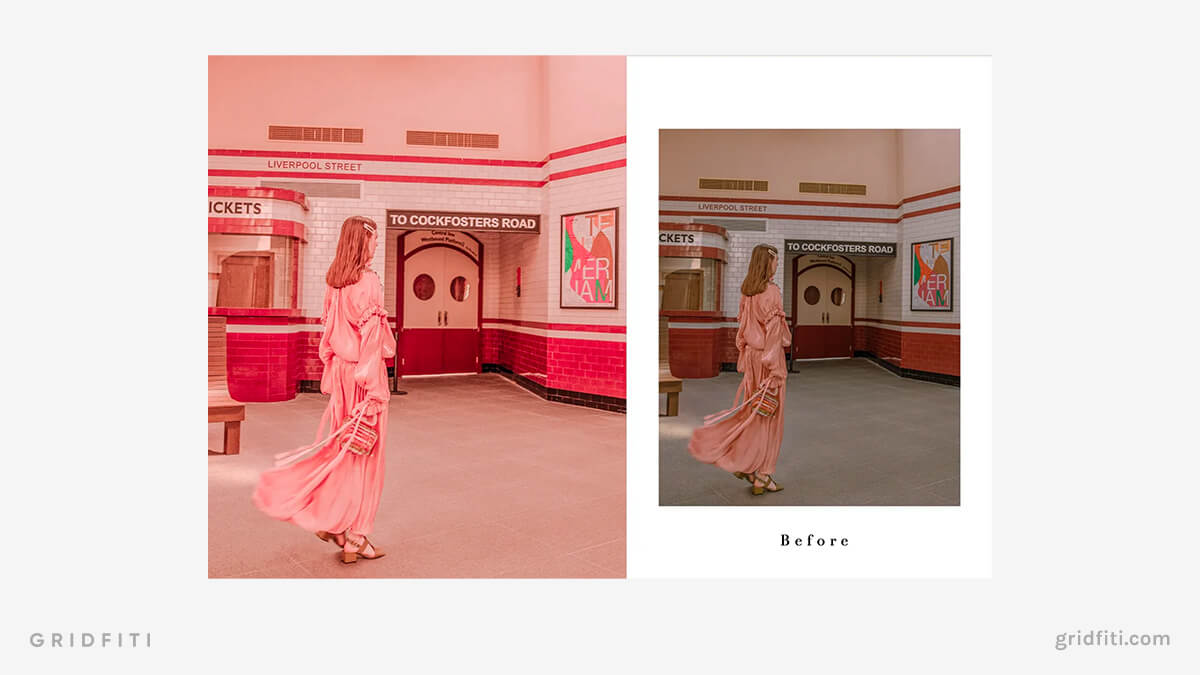 Pink Aesthetic Lightroom Presets
Give your photos a light pink aesthetic through these 10 presets for Lightroom desktop and mobile. The editing treatment increases saturation of pink, purple, and magenta tones, while shadows are faded, and exposure is slightly boosted. The result is a beautiful bright look, with pinks being the emphasis in the shot.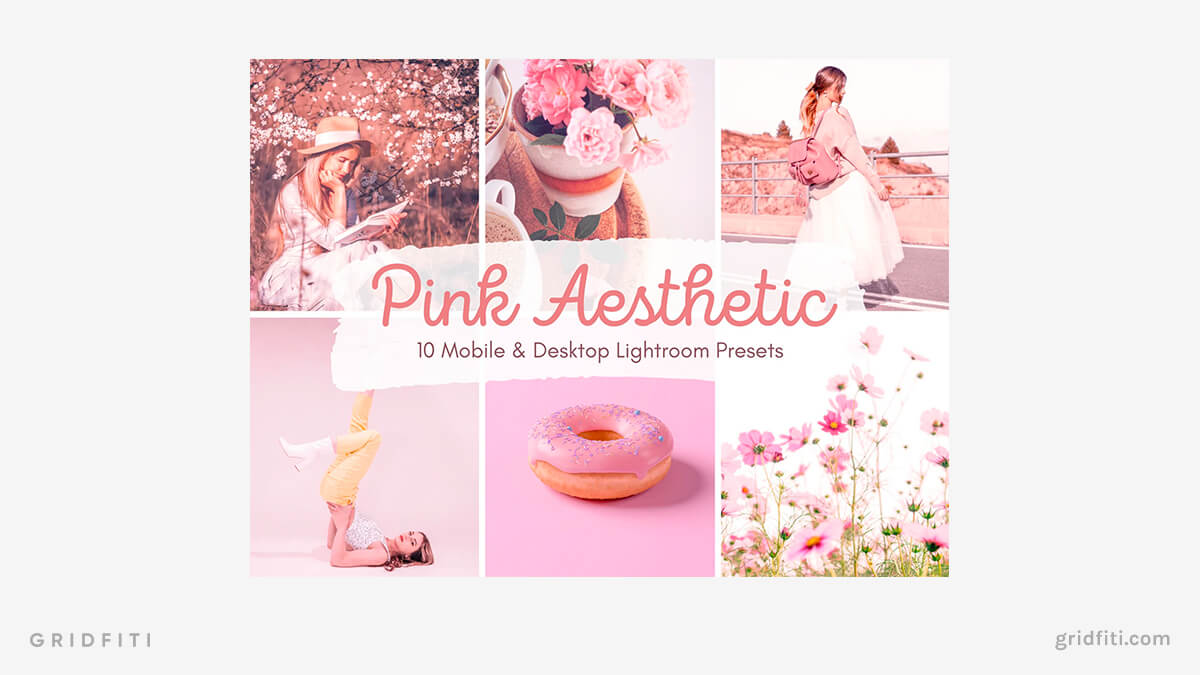 Gamer Girl Pastel Pink Preset Pack
Bring the gamer girl look to your gaming setup or aesthetic desk setup with this pink Gamer Girl preset pack. The pink and magenta cast is perfect for interior photos that are minimal, light, and airy.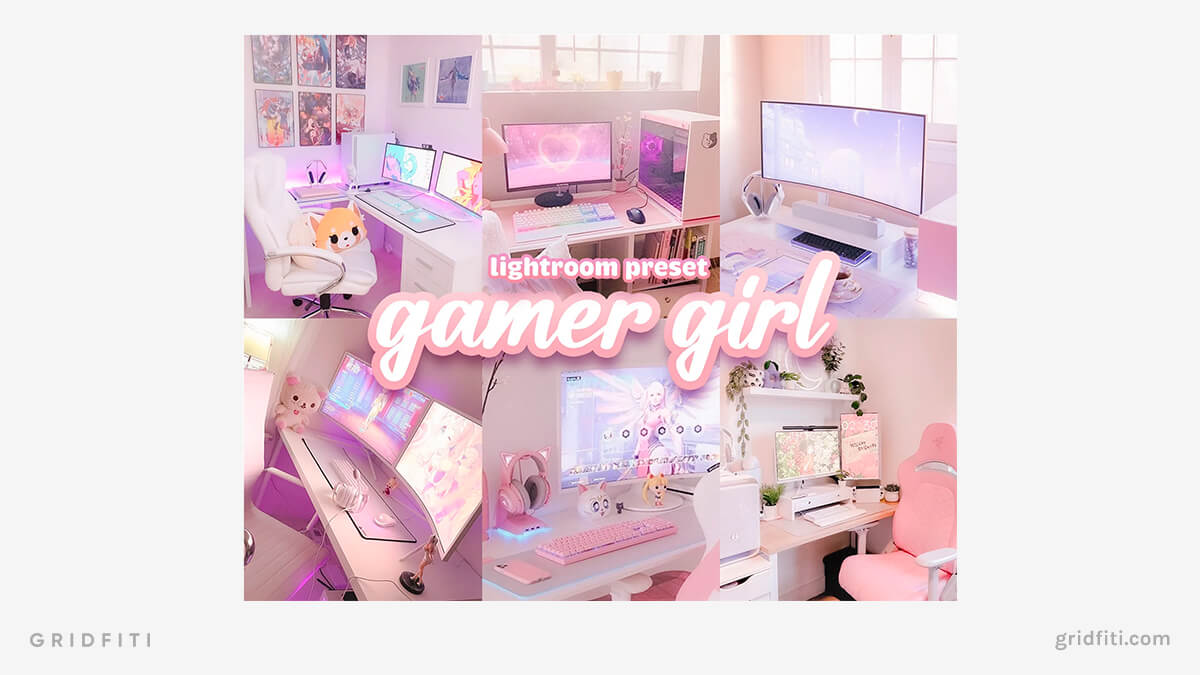 Amethyst Purple & Pink Lightroom Presets
This beautiful Amethyst Pink and Purple preset pack is perfect for your moody portraits, landscape shots and everything in between. We love the approach that these presets take with their softness, airy exposure, and pink color grading. Watch shots of desert sand become a soft pink, a sunset sky become cotton candy, and portraits become dreamy through these pink and purple Lightroom presets.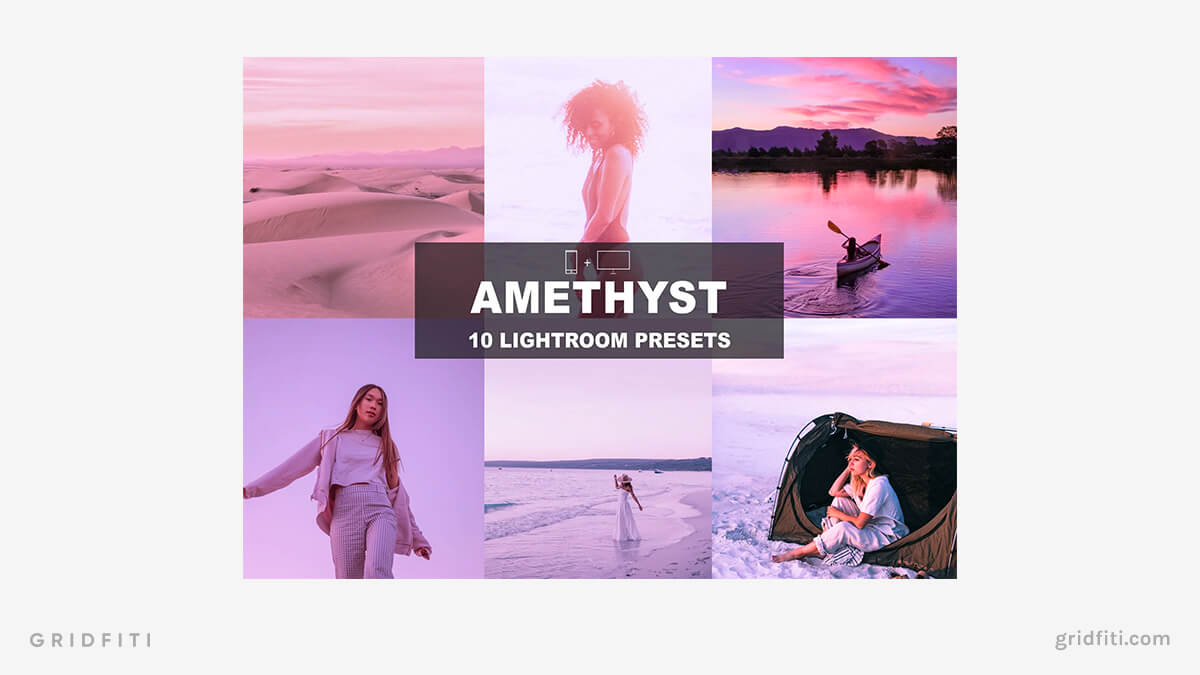 Pretty & Pastel Faded Pink Preset Pack
Get a cohesive look to your photos or Instagram feed with these Pretty & Pastel Pink presets. With 5 presets included for desktop and mobile, the saturation is taken back, while exposure is increased, and textures are softened. Any pink colors will be enhanced, while leaving an overall muted pastel pink look to your photos.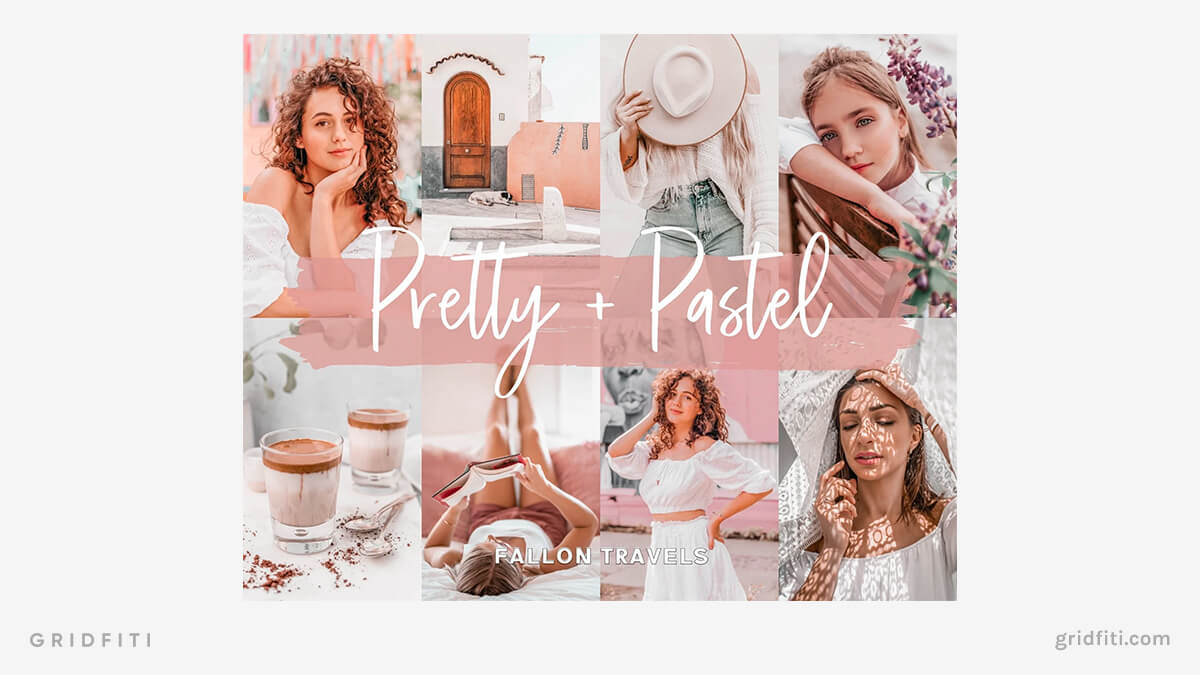 Cotton Candy Pink Lightroom Presets
This Cotton Candy Pink preset pack comes with a collection presets for both desktop and mobile use. Photos of buildings, food, or environments containing pinks and whites will be beautifully transformed into a balance of bright pinks and whites with a pastel look. These presets are perfect for creating a cohesive look for your photos or Instagram feed – give them a try!
Free Pink Lightroom Presets
Want the pink, fuchsia, or cotton candy look without breaking the bank? Try out these free pink Lightroom presets as testers to get started with editing to see how you like the style!
Matte Pink Free Preset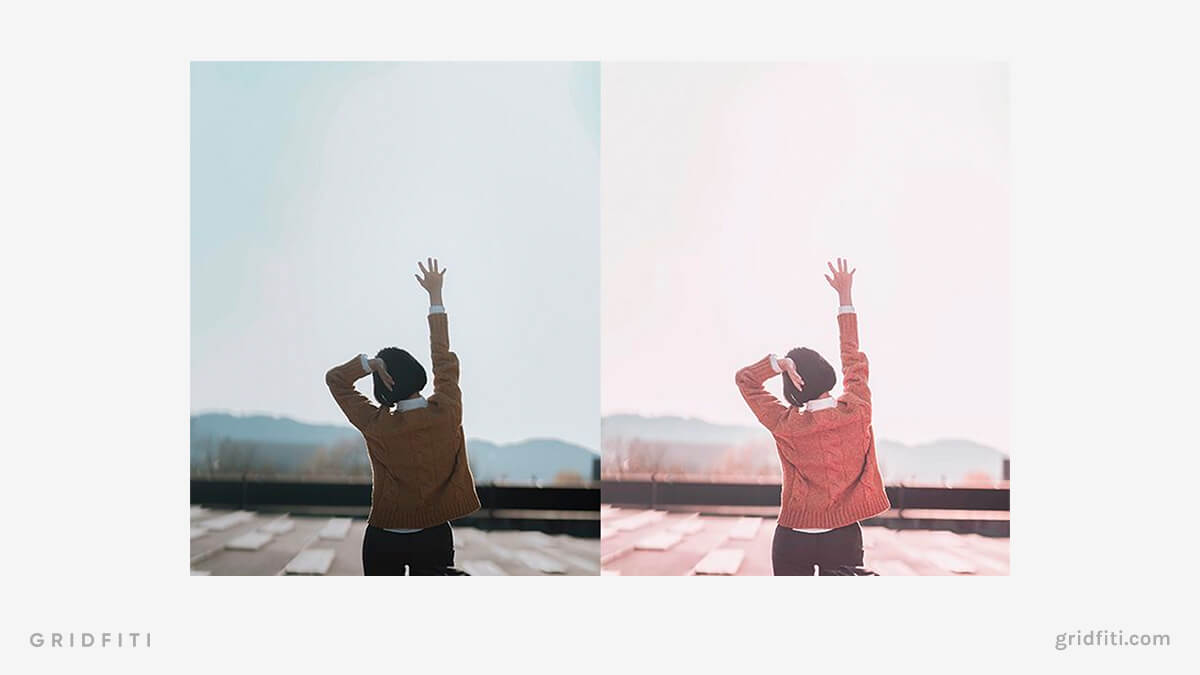 Sweetheart Free Pink Presets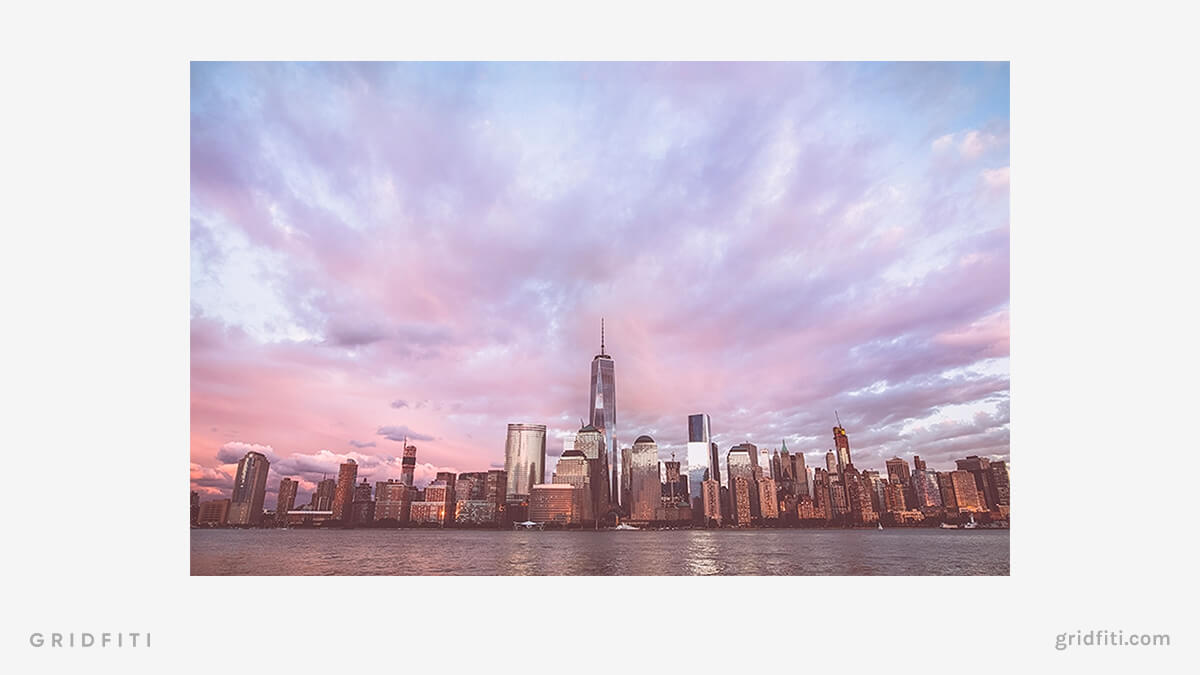 Romantic Free Pink Presets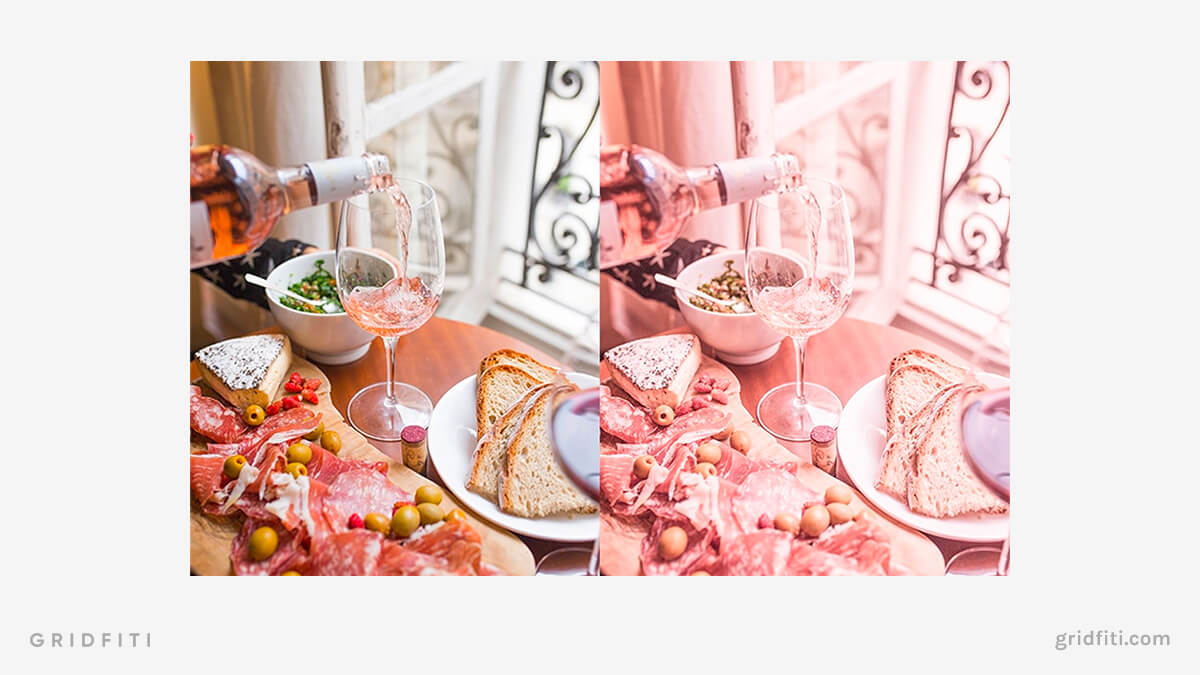 Which one of these pink Lightroom presets will you edit your photos with? Let us know in the comments down below!
Gridfiti is supported by its audience – when you buy something using the retail links in our posts, we may earn a small commission at no additional cost to you. Read more about our affiliate disclaimer.