If you've got modern day photos you're looking to bring back in time, look no further than our picks for the best vintage and retro Lightroom presets! The retro and vintage aesthetic can have your modern day photos looking like they were taken in the heyday of film photography in all of its nostalgic glory.
Whether you're editing your digital camera photos, or just everyday photos from your iPhone, these presets can help add that pinch of timelessness — check them out!
Want more preset guides and tips? Check out our several other preset blog posts, and join our newsletter below!
The Essential Portra 400 Preset
We couldn't talk vintage looks without a mention of a film preset! This Portra 400 emulation preset by yours truly will have your photos transformed into the iconic look of Kodak's most popular film. Warm tones combined with lifted shadows, soft fade, and adjustable grain will have your photos looking like they were taken in the past. Give your photos the classic Portra look on both Lightroom desktop and mobile with this preset.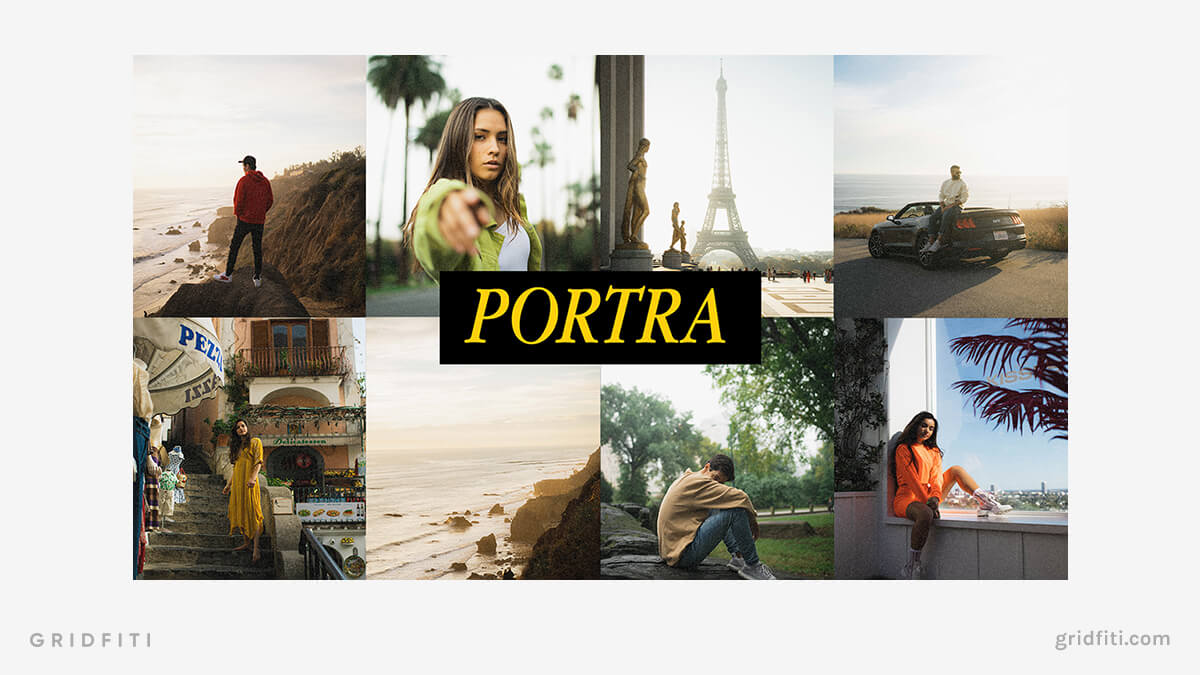 Retro Warm Presets for Lightroom
Looking like tones and colors taken straight out of a Wes Anderson movie, this retro warm preset pack for Lightroom will transform your images into a nostalgic dreamscape through its use of warm tones and muted blues and greens. Use it on photos of yourself, day-to-day life, and more — the tones are well-balanced to give it a punchy vintage look!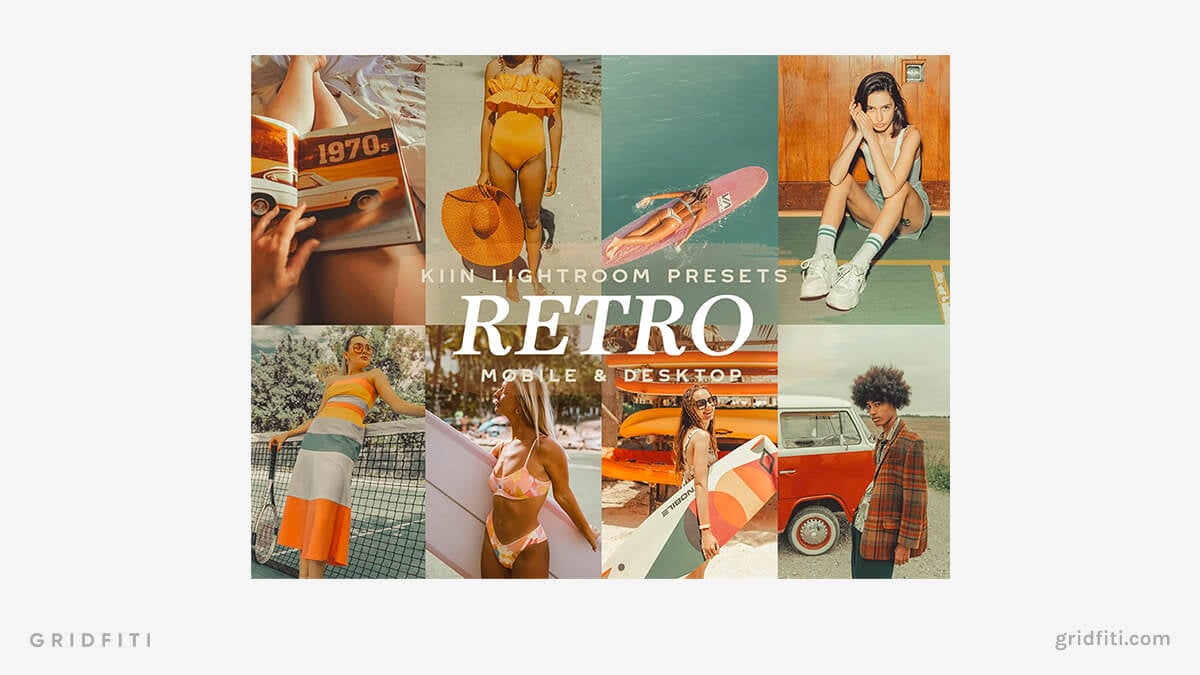 Summer Vintage Preset Pack
A vintage pack made for the the season of summer — need we say more? This preset pack also takes the film emulation route, adding soft glow and grain to a color grade of warm tones. Your highlights, shadows, and details will experience a lovely golden tint, bringing out the best of your summertime snaps.
Yearning for more summertime vibes with your photos? Give our list of summer Lightroom presets a visit.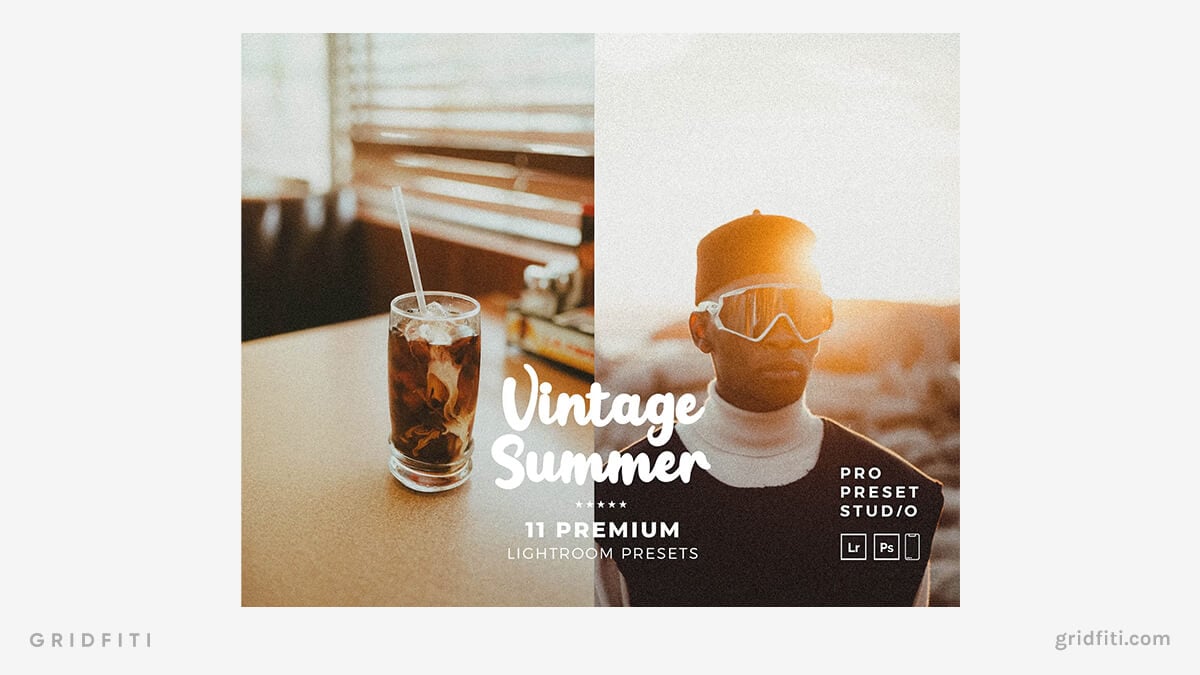 Vintage Mobile Presets
Inspired by a yearning for nostalgia, get a vintage look on your mobile photos in one click with these 8 vintage presets. Achieve a consistent look across your photos with a balance of muted yet warm filmic tones – faded shadows and a fine amount of grain to tie together that vintage look!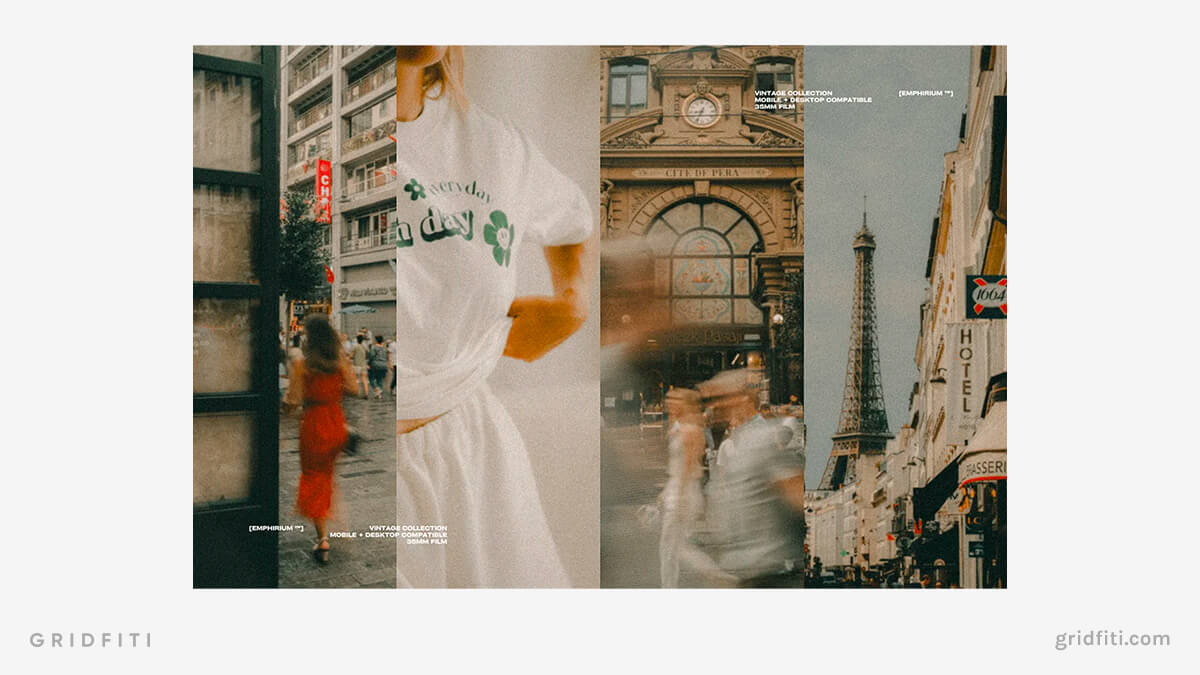 Vintage Boho Preset Pack
This Vintage Bohemian look will take your photos back in time to the 70s, but with a modern twist. You'll also get the tones and fades of vintage film images without the grain and loss of detail in your digital images. The shadows have a lovely yellow cast that give your photos a warm look, while fading the shadows and dialling down the highlights.
Need more of that boho look for your other photos? Check out our full curated list of boho Lightroom presets!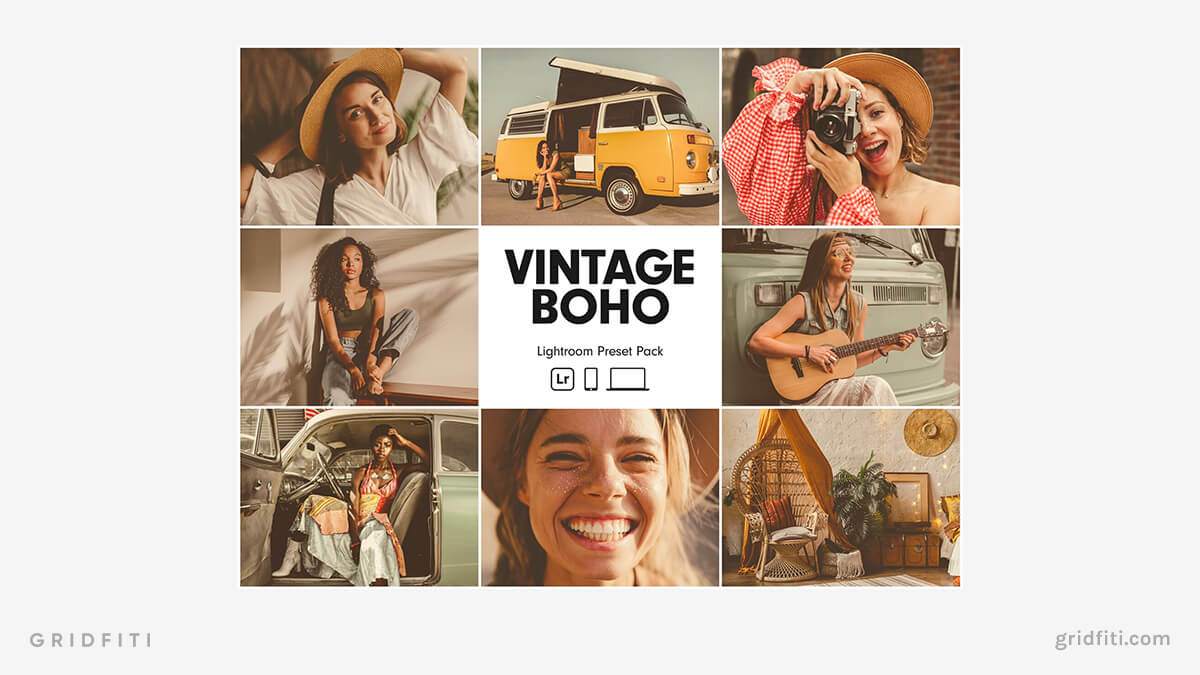 70s Vibe Preset Pack
The vibrant colors of the 70s can be applied to your photos in the tap of a button! Pinks, oranges, blues, and reds can all be graded to perfection to bring your photos back in time. Use this preset with portraits, environments, and objects where vibrant colors are abundant!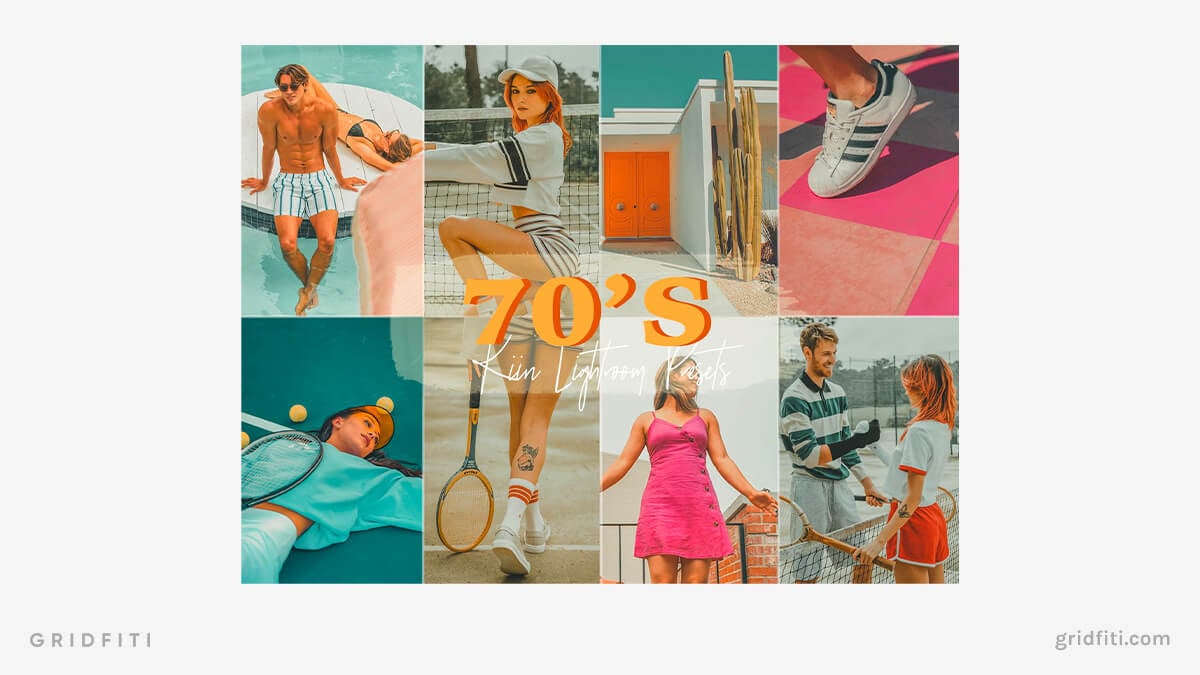 Vintage Mood Cool Presets for Lightroom
Reminiscent of vintage movies and scenes out of Grease, this moodier vintage Lightroom preset brings out the blues in your photos. Creating feelings of calmness, use this preset's blue tones for shots of your town's vintage diner, or a night at the carnival to recreate that age-old look!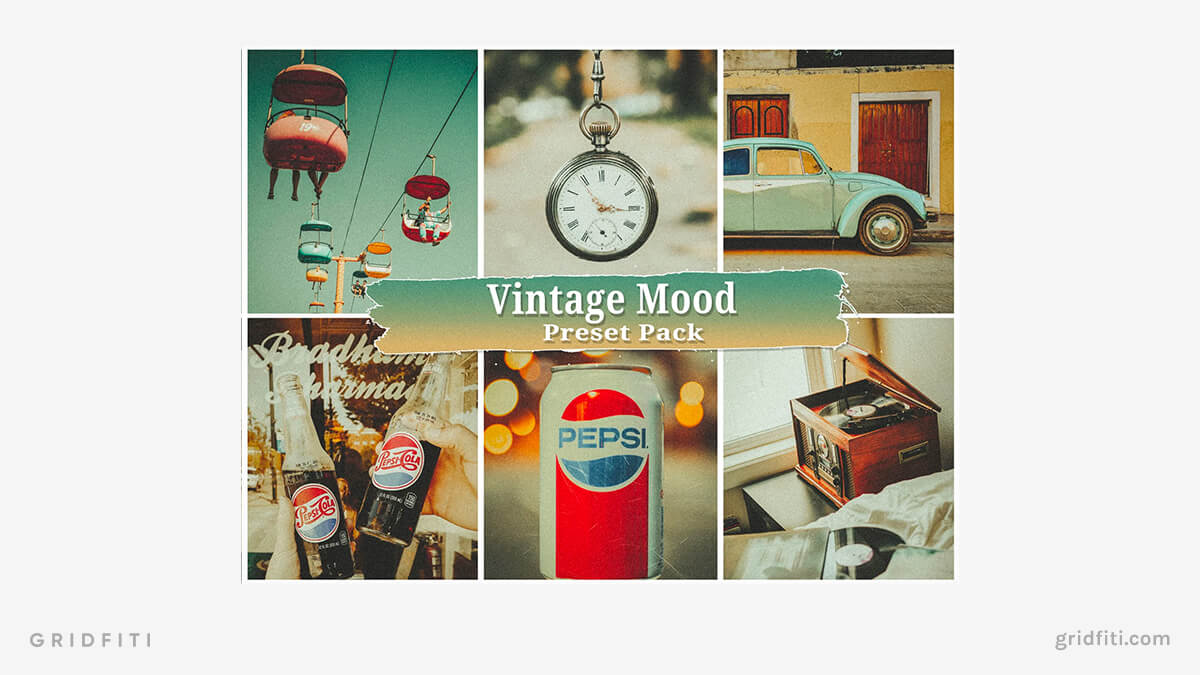 Vibrant Portra Style Lightroom Presets
Another Portra preset pack which focuses more on saturating the colors and not adding too much grain and texture – this is a great mid-range preset to bring your photos the vintage look without taking away the sharp details of the digital image!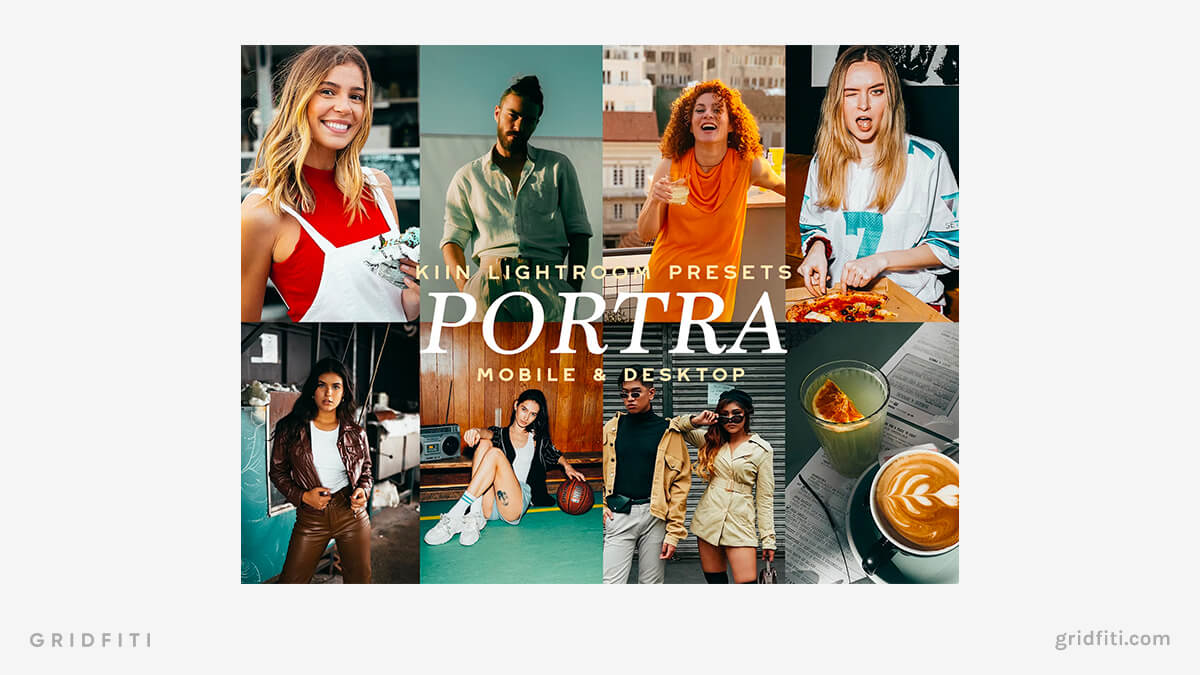 Vintage Film Presets
Add some hints of vivid color, grain, and an overall vintage vibe to your photos with this 9-preset pack for Lightroom desktop and mobile! The presets are carefully crafted to reflect different colors, textures, and moods. From pink matte, to blue matte, to warm, and black and white – the editing possibilities are endless!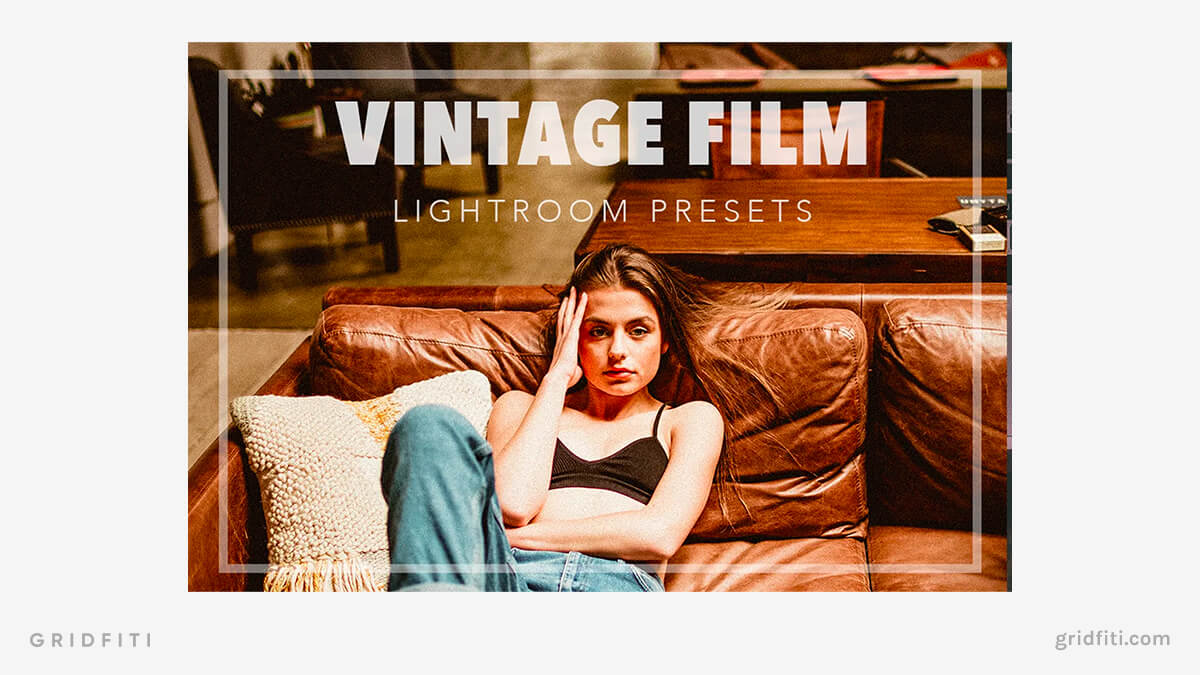 Retro Film Presets
This Retro Film preset pack contains 13 presets for desktop and mobile, which aim to bring a warm and rich retro aesthetic to your photos. They work perfectly in photos that contain gold, orange, or earthy tones like brown and beige. The grain is subtle to keep the quality of your digital photos intact, but this can always be turned up a notch to unlock the grainy film vibe.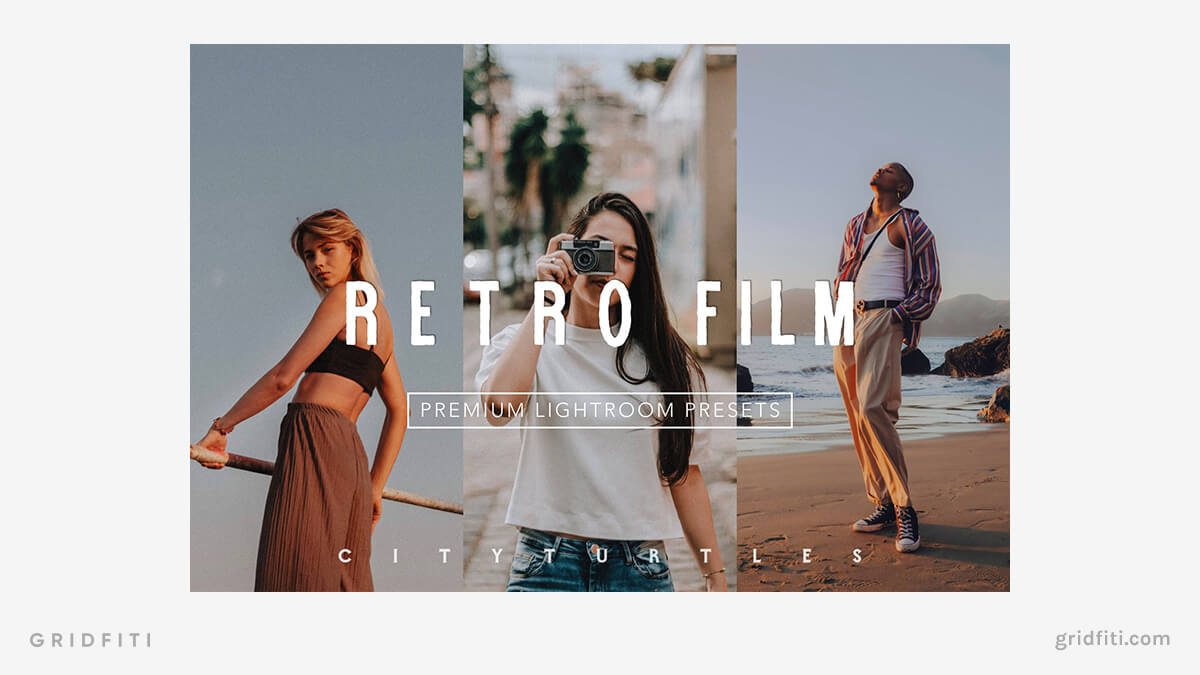 Retro Vibes Presets
Add some rich vintage tones and textures to your photos with this Retro Vibes preset pack – containing 10 presets for Lightroom desktop and mobile! We love the treatment that these presets give to images with lots of vibrant colors within them! There's a clean look, with subtle added grain and faded shadows to bring together a flawless retro look.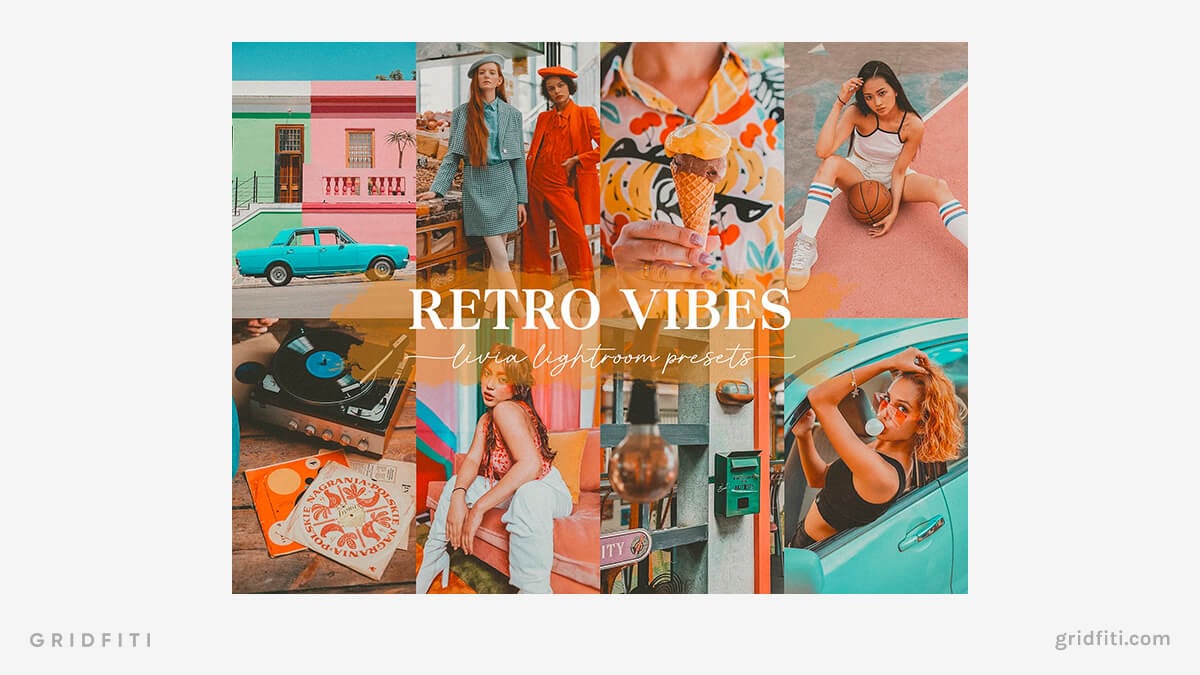 Retro 70s Preset Pack
From the iconic fashion to music – get that retro 70s look on your photos! This pack comes loaded with 13 presets for desktop and mobile, and are designed to emulate a 70s vibe with your photos. Noticeable treatments include a toned down saturation level, bumps in warmer tones, fades in shadows, and a heavy amount of grain to bring that retro look.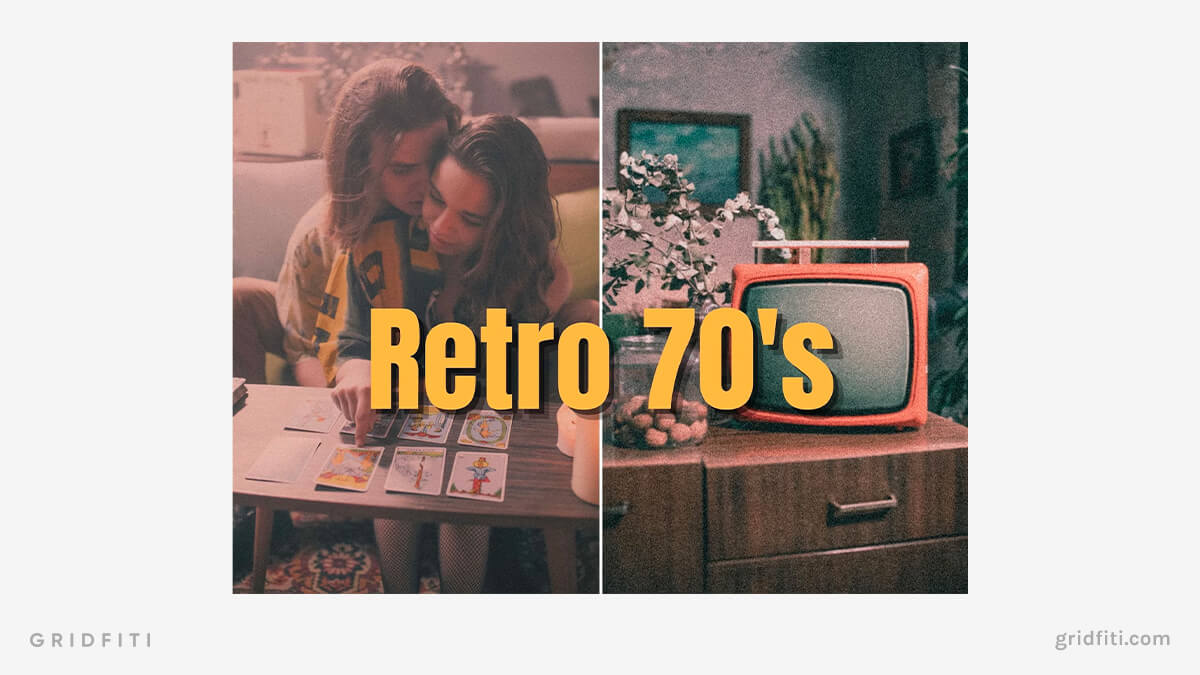 70s Vibe Presets
There's a distinct look when we think of the 1970s, and this 70s Vibe preset pack aims to recreate just that! Dive into these 20 presets for desktop and mobile to give just the right amount of lighting, shadow and highlight treatments, paired with the perfect color adjustments to bring that 70s look to life! It's just a matter of choosing which of the 20 presets looks best on your photo then adjusting it to be just right.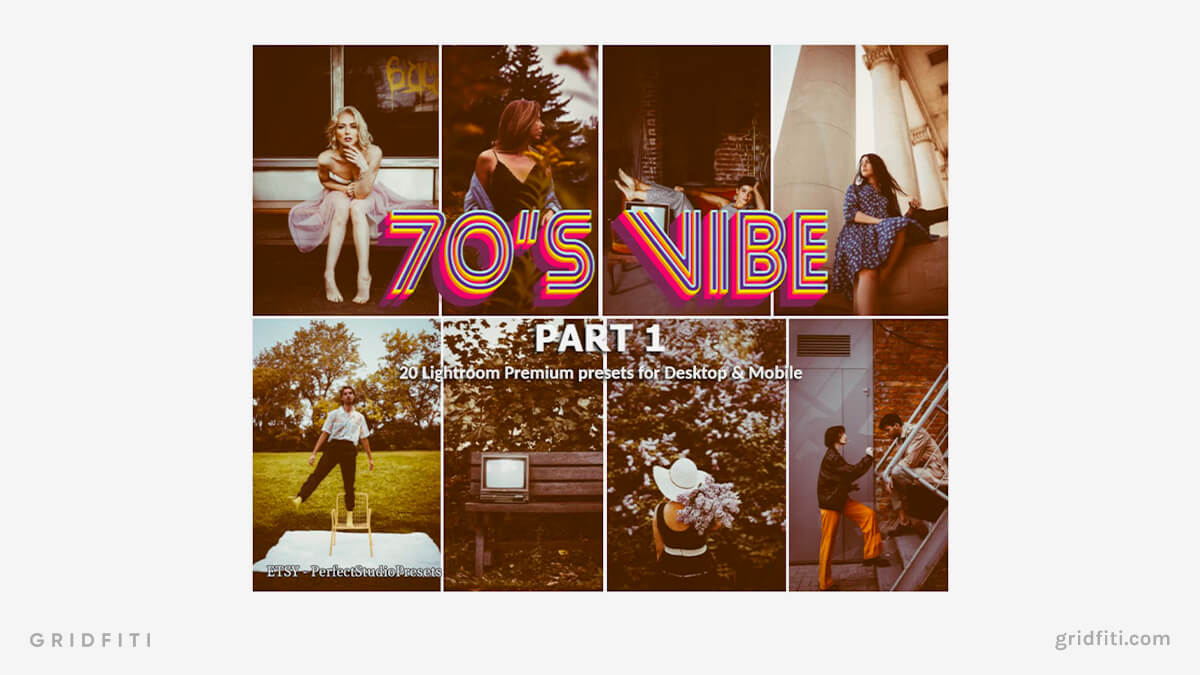 80s Vibe Presets
From Nintendo NES and Sega Genesis, to MTV and Polaroids, take your photos back in time with these 80s Vibe presets! Choose from the loaded pack with 20 presets for desktop and mobile to add some fun edits that are built out of retro color grading adjustments, some subtle contrast, punchy vibrancy, and more!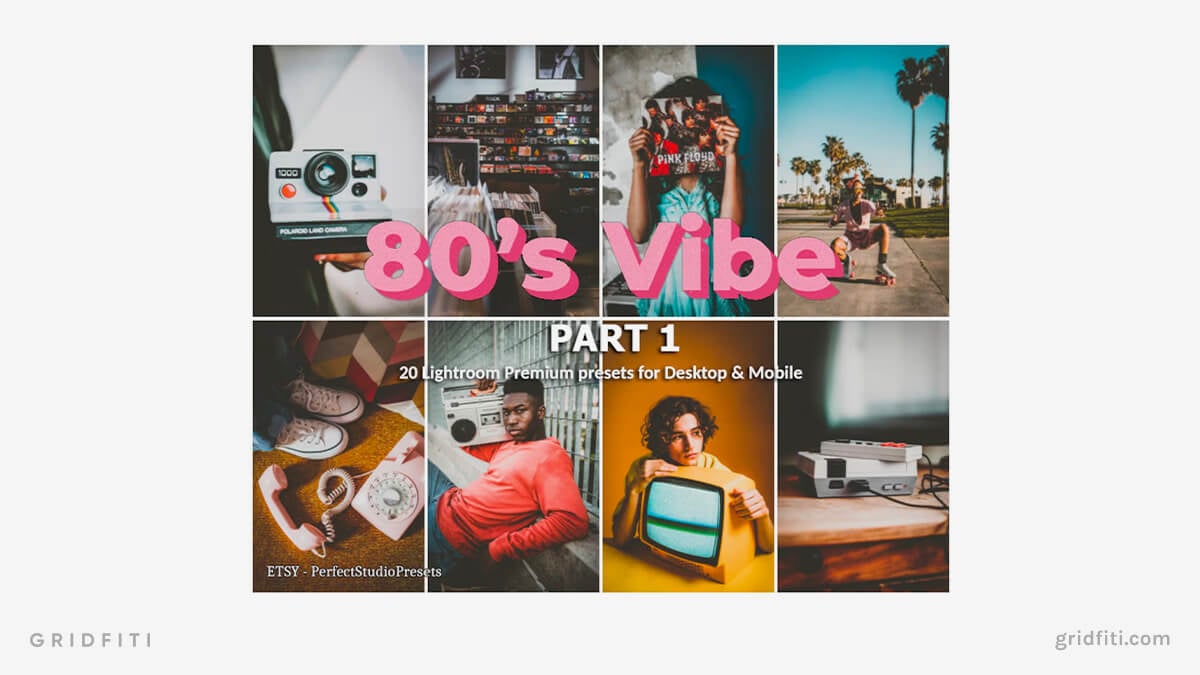 90s Vibe Presets
If you dig that retro look and feel of the 1990s, bring that aesthetic to your photos with this 90s Vibe preset pack. From the 20 presets for desktop and mobile, there's no limit to your editing possibilities! Create that nostalgic look of the 90s with a thoughtful mix of color adjustments, exposure, and shadows to bring your photos back to the decade of Tamagotchis, boy bands, and grunge music!
Looking for more 90s flare to add to your photos? Check out our full round-up of 90s Lightroom presets.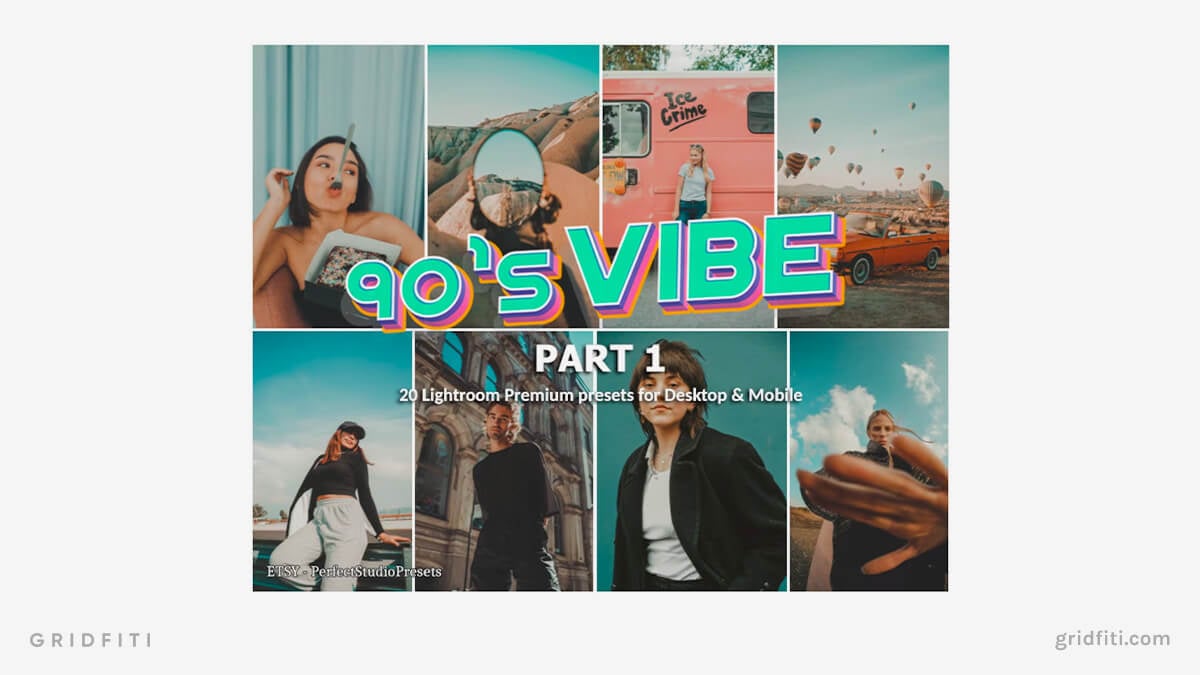 Orange & Teal Retro Desktop & Mobile Presets
We love the two-tone orange and teal look applied to this retro look! Choose from the 10 customized presets for desktop and mobile to add a funky, vibey look to your photos. The prominent tone in these photos are the teals and greens, which work best with photos containing lots of sky or blue colors in general. On the flip side, warm tones are adjusted to give a retro aesthetic. Try these out on your photos!
Looking for other orange and teal editing options? Check out our post for orange and teal Lightroom presets!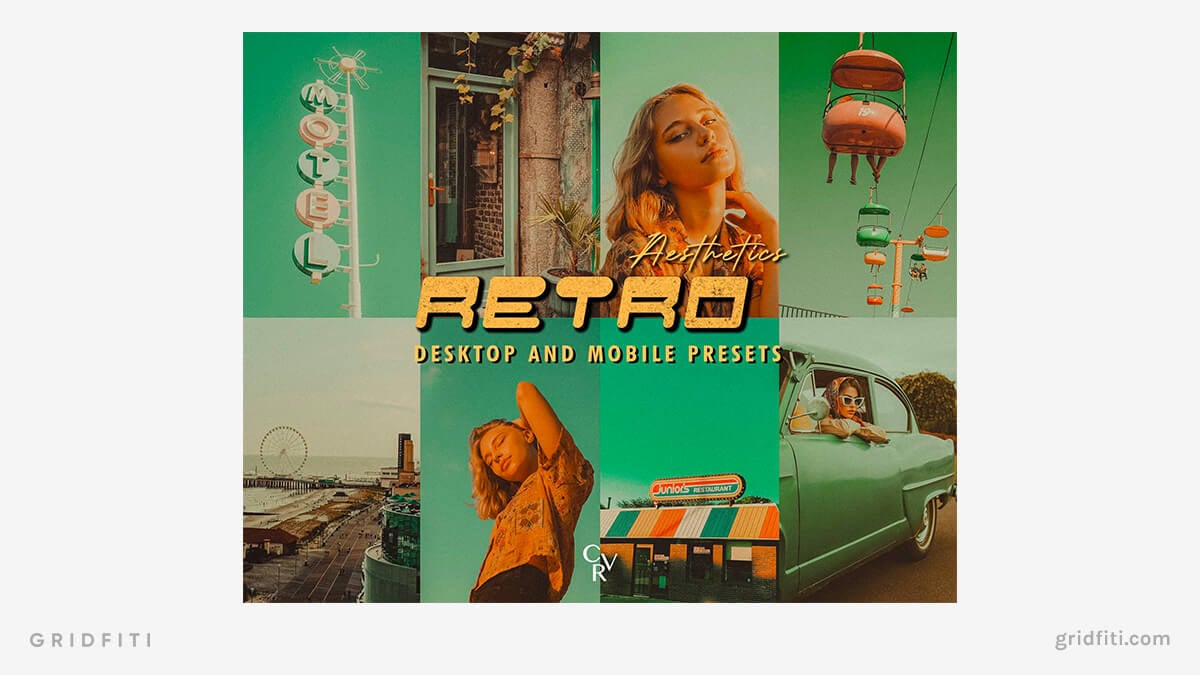 Free Retro & Vintage Presets
Not sure about which of these retro presets to start with? Try out a few of these free retro and vintage presets to test out your editing before you grab a premium pack of presets!
Free Warm Retro Preset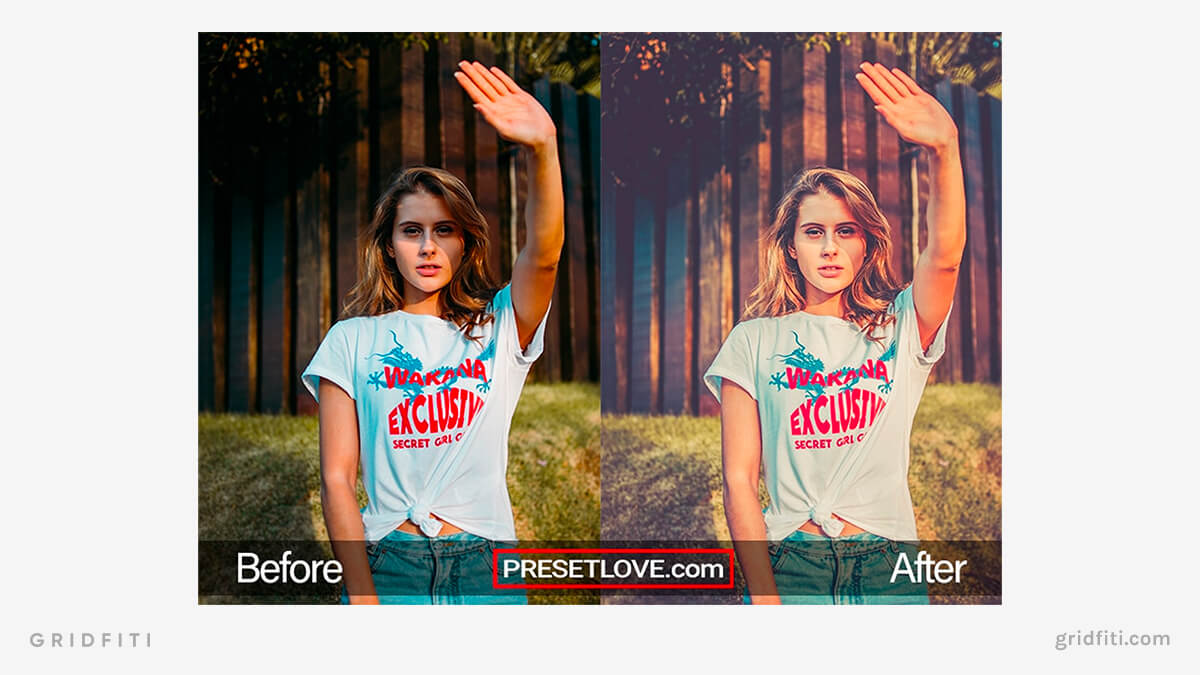 Free Retro Preset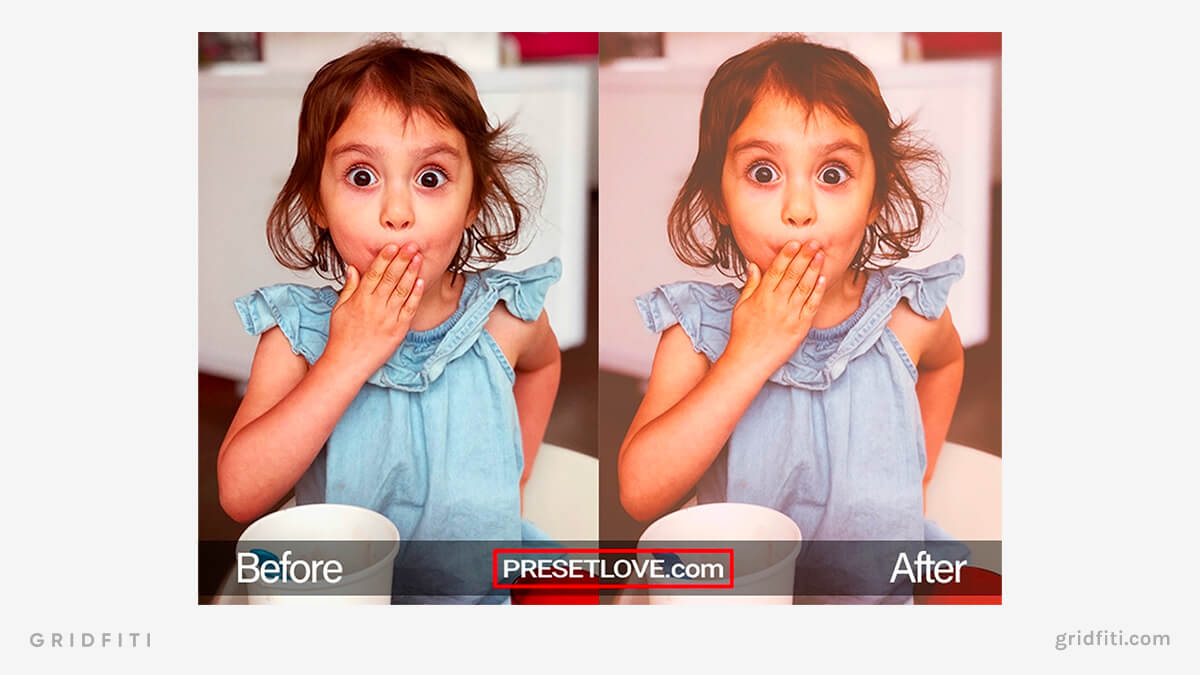 Free Vintage Ocean Preset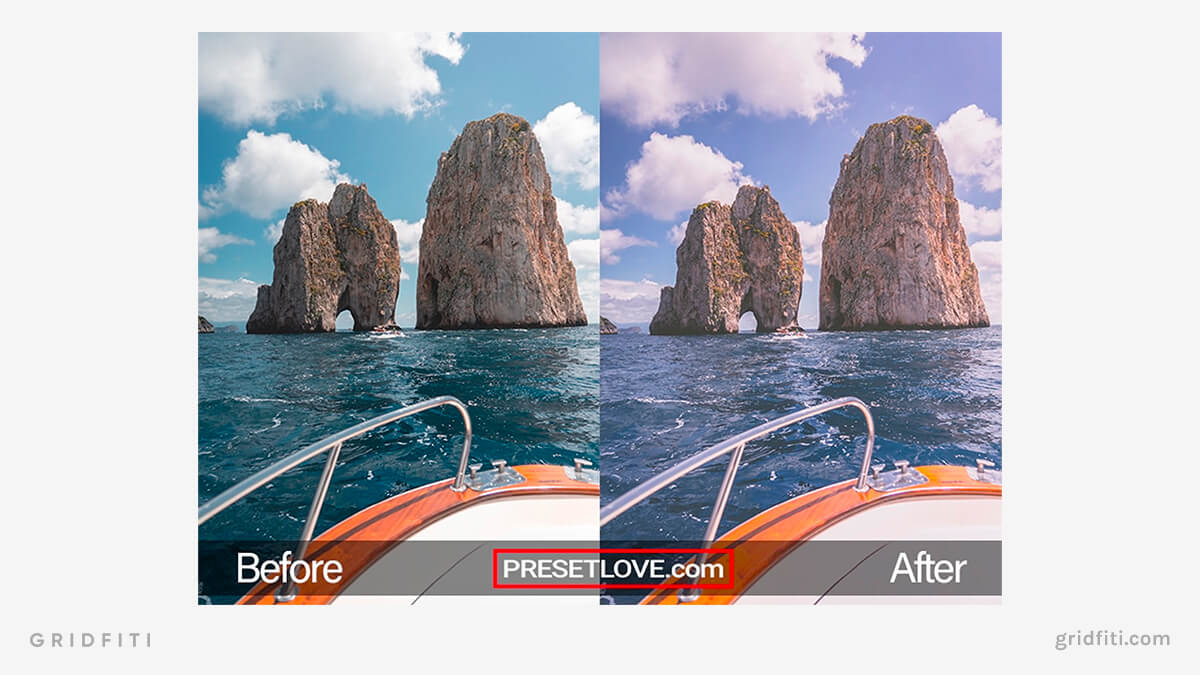 Vintage Sepia Preset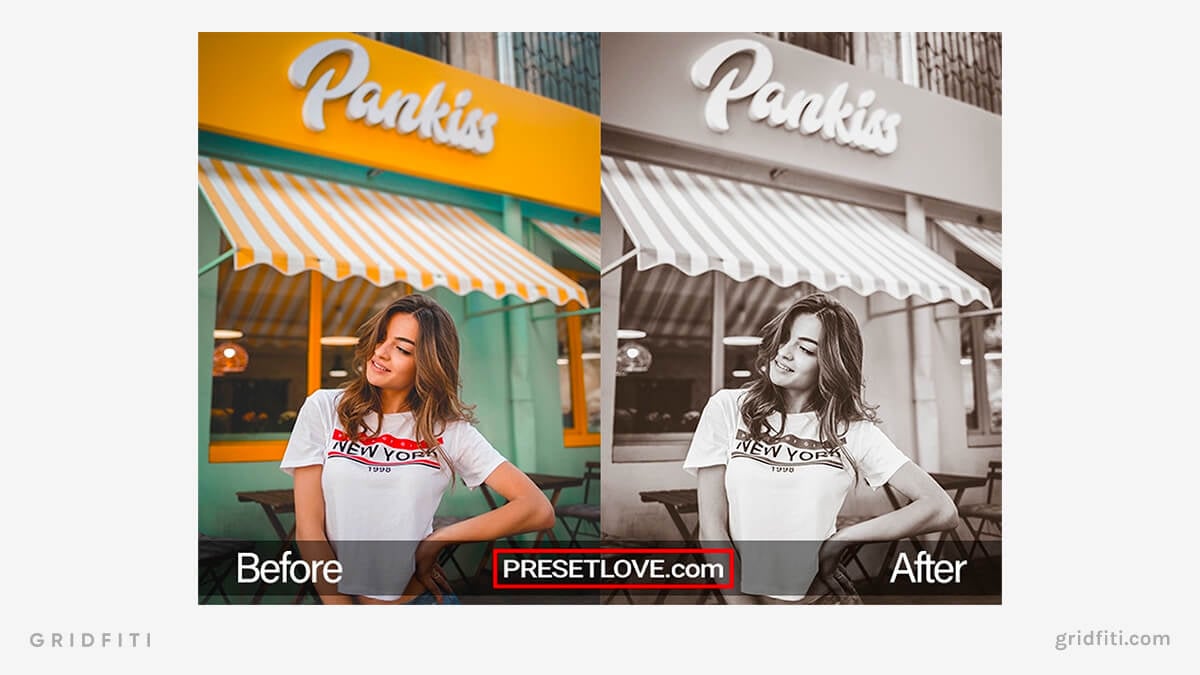 Which one of these retro and vintage presets is your favorite? Let us know in the comments below!
Gridfiti is supported by its audience – when you buy something using the retail links in our posts, we may earn a small commission at no additional cost to you. Read more about our affiliate disclaimer.