If you've got digital photos which you're looking to add a nostalgic aesthetic to, look no further than our picks for the best vintage and retro Lightroom presets! The retro and vintage aesthetic can have your modern day photos looking like they were taken in the heyday of film photography with all its colorful, textured and poppy glory.
Whether you're editing your digital camera photos, or just everyday photos from your iPhone, these presets can help add that pinch of timelessness — check them out!
Want more preset guides and tips? Check out our several other preset blog posts, and join our mailing list below!
Vintage Boho Preset Pack
This Vintage Bohemian look will take your photos back in time to the 70s, but with a modern twist. You'll also get the tones and fades of vintage film images without the grain and loss of detail in your digital images. The shadows have a lovely yellow cast that give your photos a warm look, while fading the shadows and dialling down the highlights.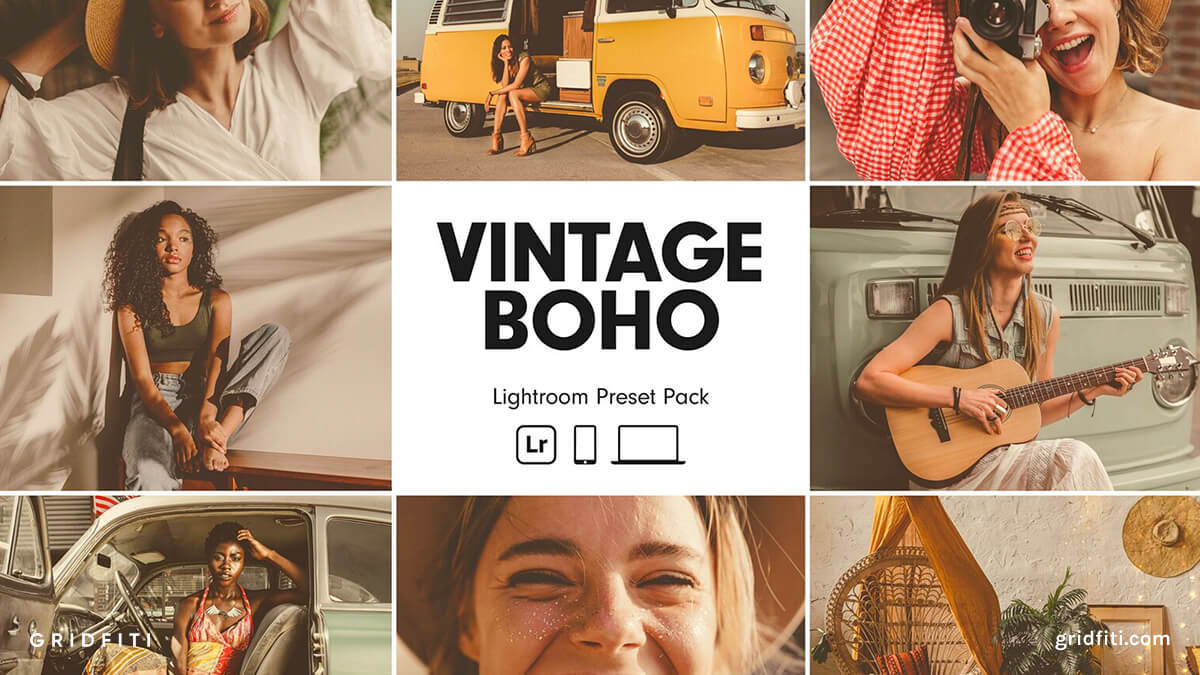 The Essential Portra 400 Preset
We couldn't talk vintage looks without a mention of a film preset! This Portra 400 emulation preset will have your photos transformed into the iconic look of Kodak's most popular film. Warm tones combined with lifted shadows, soft fade, and adjustable grain will have your photos looking like they were taken in the past. Give your photos the classic Portra look on both Lightroom desktop and mobile with this preset.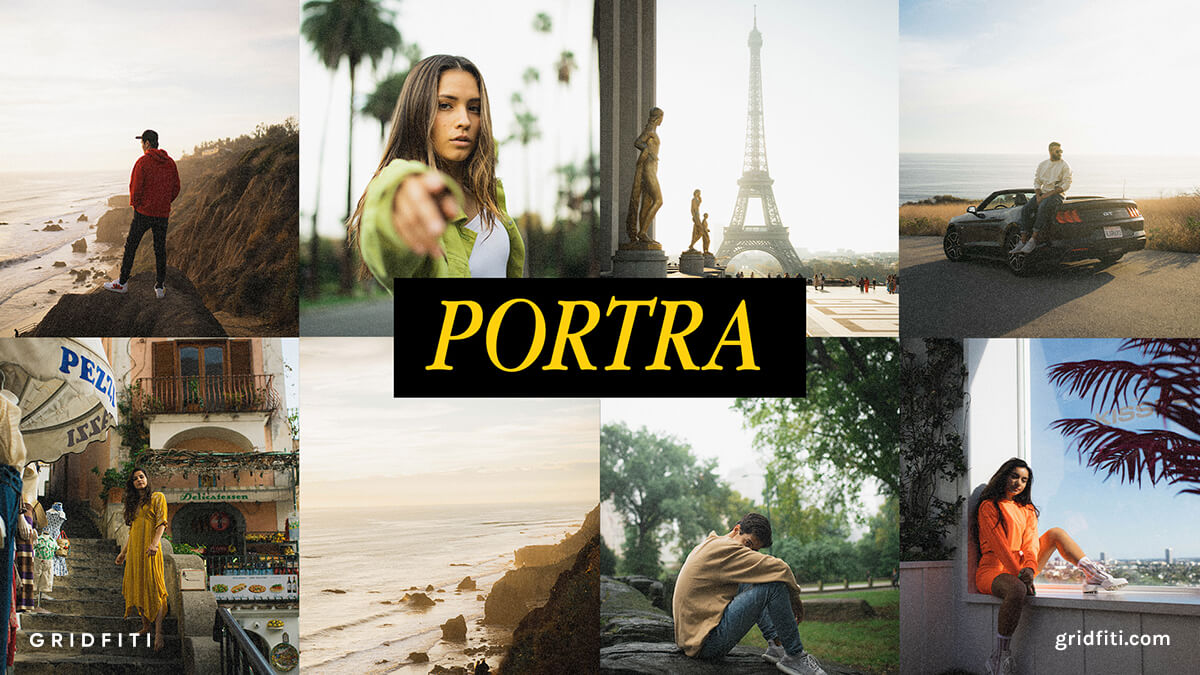 Retro Warm Presets For Lightroom
Looking like tones and colors taken straight out of a Wes Anderson movie, this retro warm preset pack for Lightroom will transform your images into a nostalgic dreamscape through its use of warm tones and muted blues and greens. Use it on photos of yourself, day-to-day life, and more — the tones are well-balanced to give it a punchy vintage look!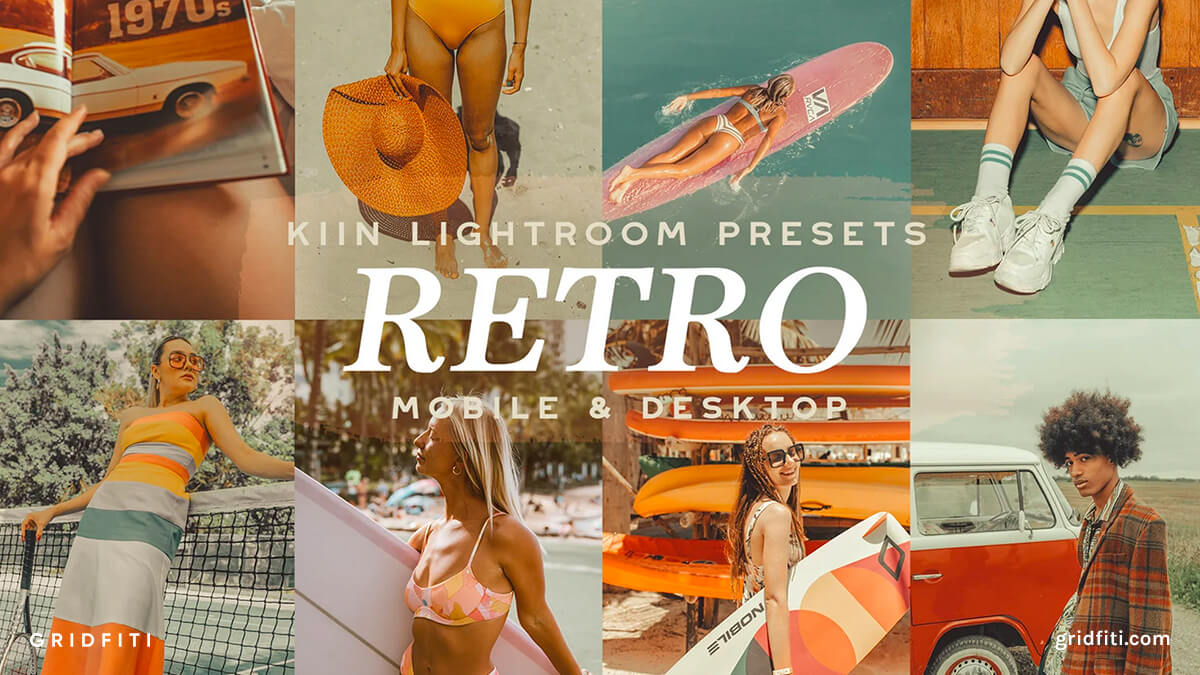 Summer Vintage Preset Pack
A vintage pack made for the the season of summer — need we say more? This preset pack also takes the film emulation route, adding soft glow and grain to a color grade of warm tones. Your highlights, shadows, and details will experience a lovely golden tint, bringing out the best of your summertime snaps.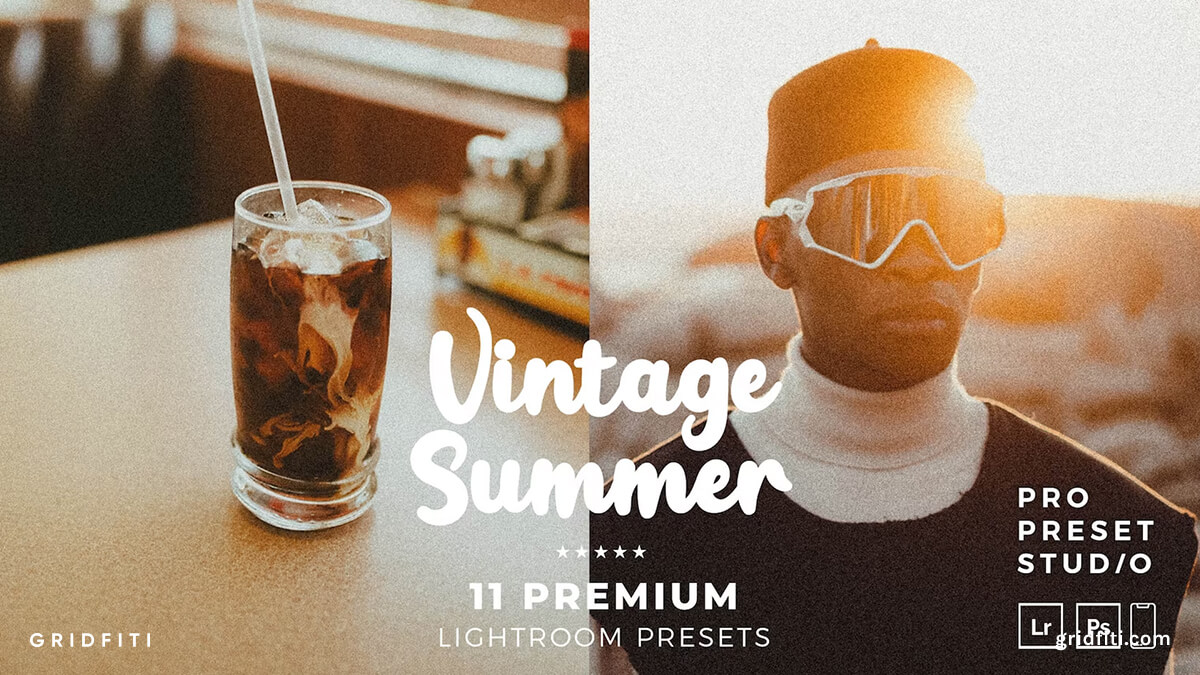 70s Vibe Preset Pack
The vibrant colors of the 70s can be applied to your photos in the tap of a button! Pinks, oranges, blues, and reds can all be graded to perfection to bring your photos back in time. Use this preset with portraits, environments, and objects where vibrant colors are abundant!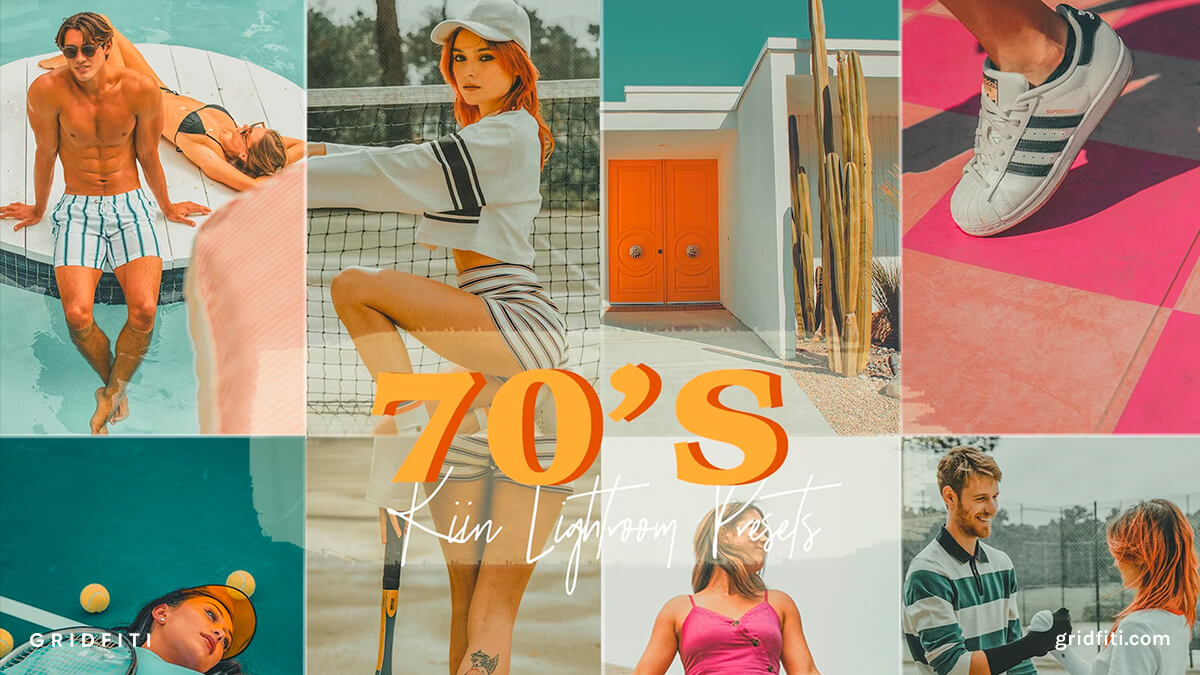 Vintage Mood Cool Presets For Lightroom
Reminiscent of vintage movies and scenes out of Grease, this moodier vintage Lightroom preset brings out the blues in your photos. Creating feelings of calmness, use this preset's blue tones for shots of your town's vintage diner, or a night at the carnival to recreate that age-old look!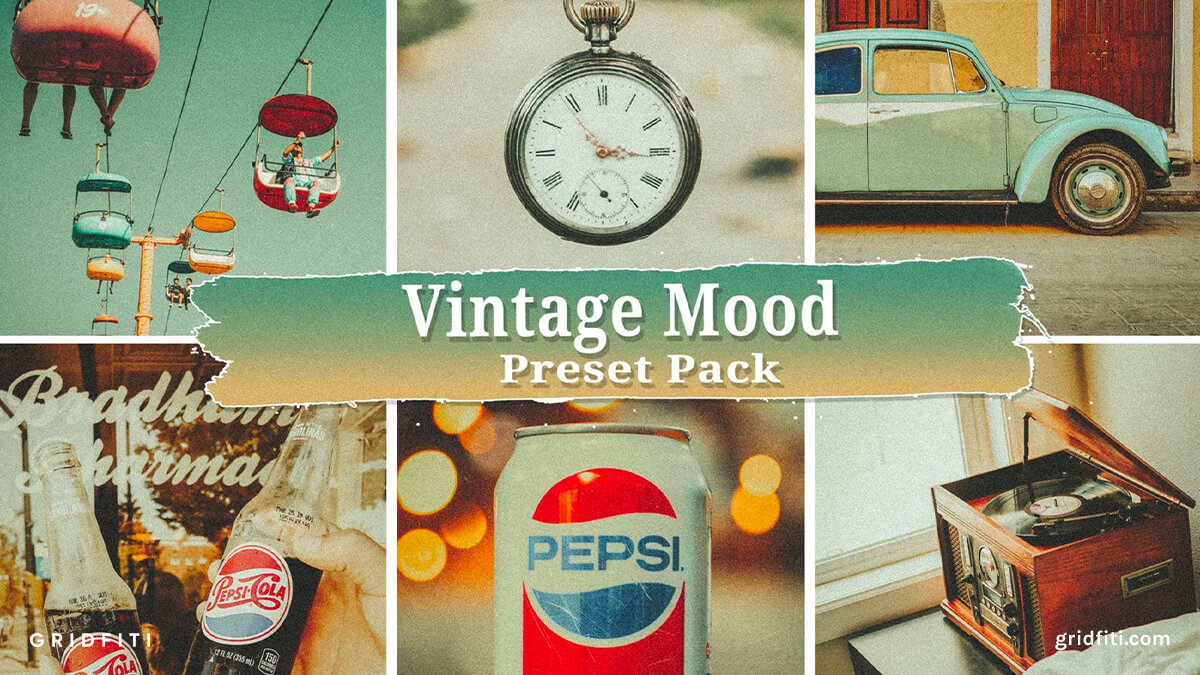 Vibrant Portra Style Lightroom Presets
Another Portra preset pack which focuses more on saturating the colors and not adding too much grain and texture – this is a great mid-range preset to bring your photos the vintage look without taking away the sharp details of the digital image!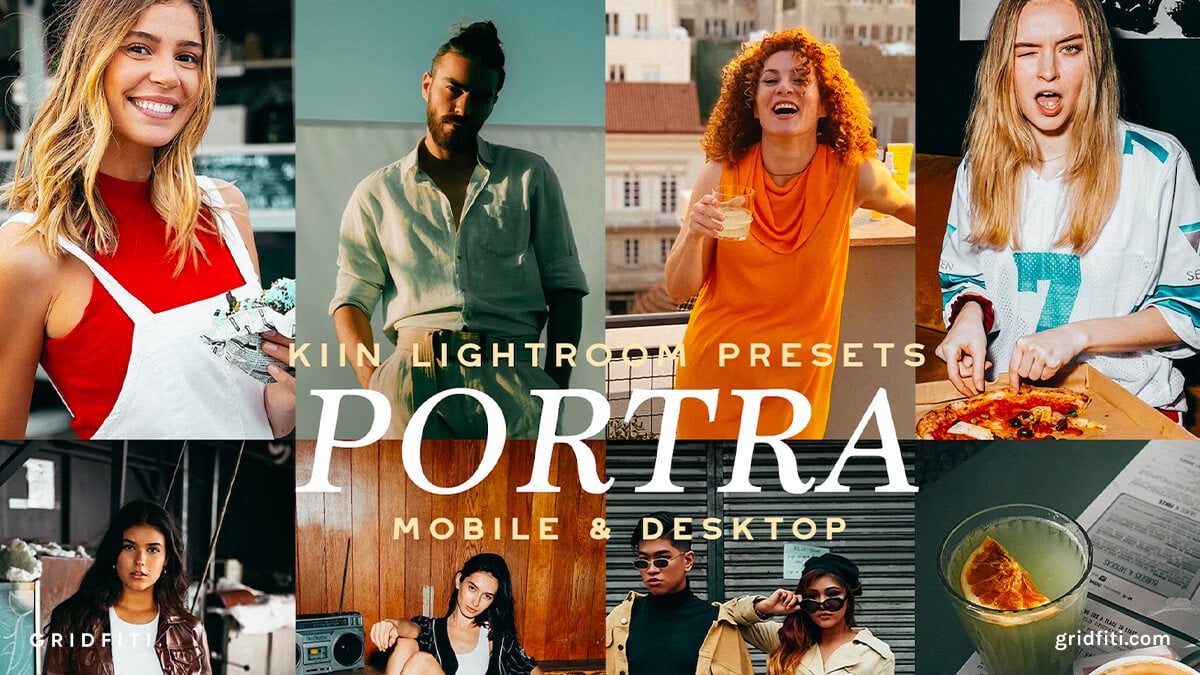 Which one of these retro and vintage presets are your favorite? Are there any you'll give a try? Let us know in the comments below!
Gridfiti is supported by its audience – when you buy something using the retail links in our posts, we may earn a small commission at no additional cost to you. Read more about our affiliate disclaimer.