If you dig the retro look and feel of the 1990s and you want to bring that aesthetic to your photos, look no further than our list of 90s aesthetic Lightroom presets!
These Lightroom presets will give your photos a cool nostalgic cool, and transform them back to the decade of Gameboys and grunge music.
Whether you're a pro or beginner looking to add that 90s edge to your pics, these presets will do just the job. Check out our picks with some of the best 90s Lightroom presets!
Want more preset guides and tips? Check out our several other preset blog posts, and join our newsletter below!
Vintage 90s Look Lightroom Presets
Kicking off our collection of 90s presets is this Vintage 90s look pack, which comes with 10 presets for desktop and mobile. The emphasis here is on the color grading and tones used in the edits. It brings the colorful pop of the 90s to your pics, without the vintage film texture. This preset pack is a great starter if you want to have the best of both worlds: the quality of digital photos with the retro colorful flair from the 90s.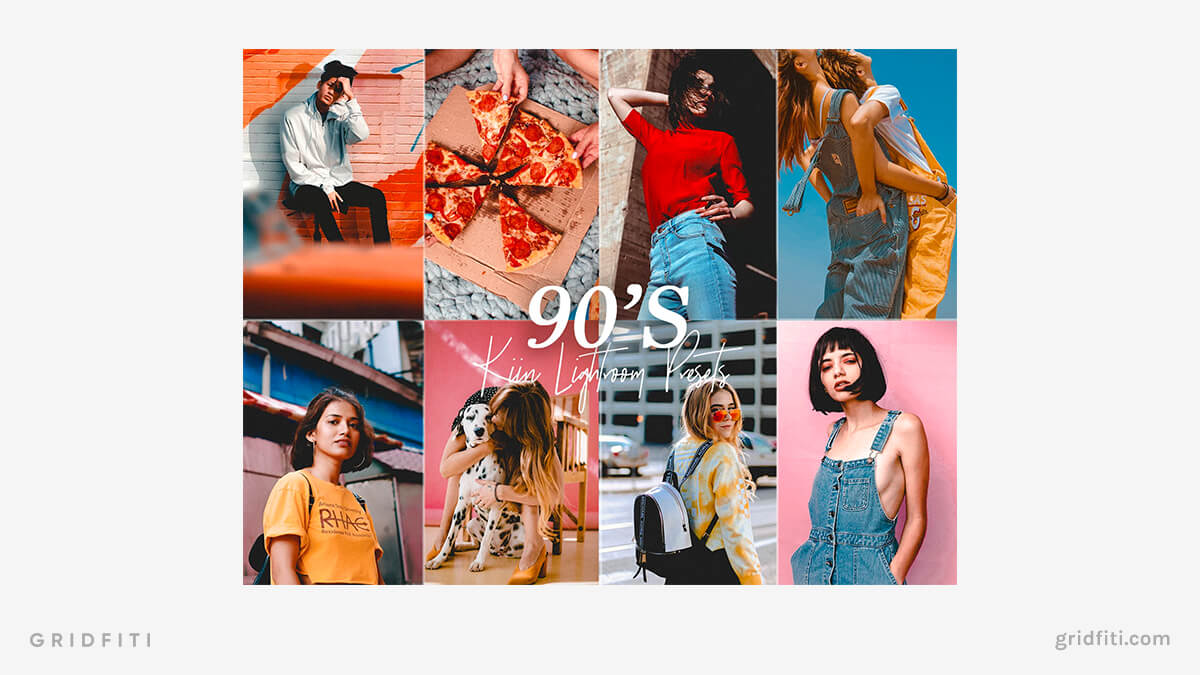 Retro 90s Vibes Lightroom Presets
This set of retro 90s vibes Lightroom presets comes with 10 presets for Lightroom desktop and mobile. The photo style takes tones up a notch with boosted saturation: blues feel lively, oranges feel punchy, and reds and pinks feel rosy. It's a perfect preset pack to use on snaps of your day-to-day life – give it a try with your pics!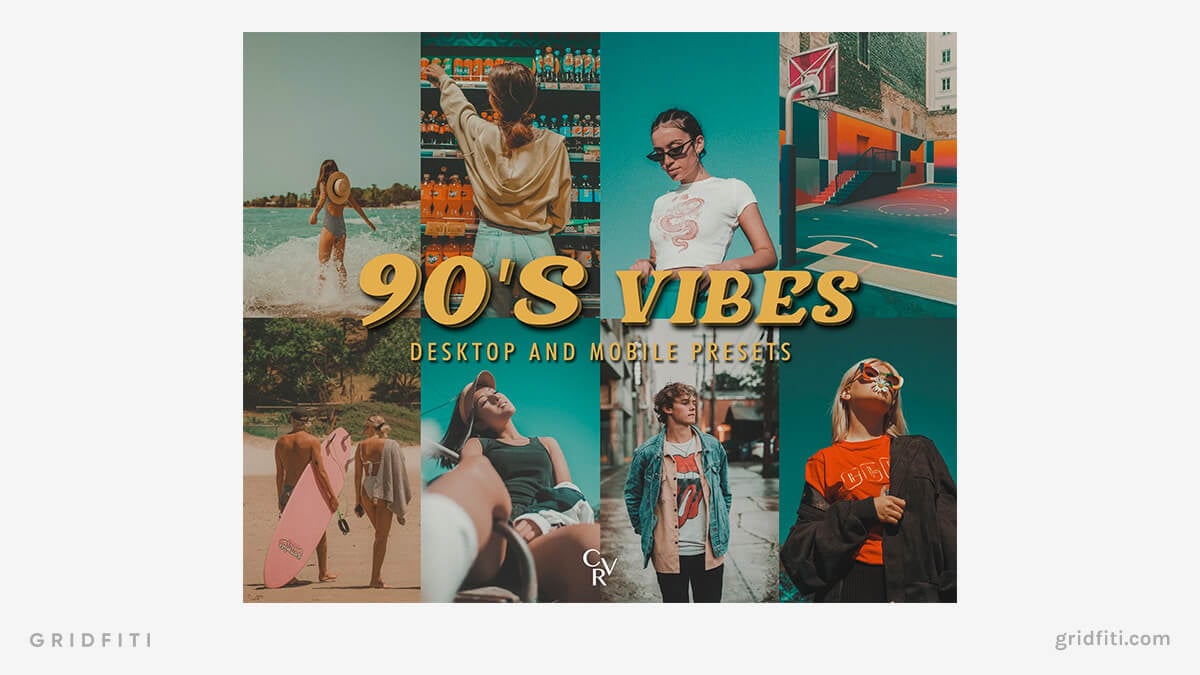 Retro Aesthetic Lightroom Presets
This Retro Aesthetic Lightroom preset pack comes with 10 presets for desktop and mobile. While more of these 90s preset packs contain overall increases in saturation, these presets do that beautifully – and push the tones to the warmer end of the scale. Your golds, yellows, and oranges will feel balanced and retro – while the other colors will be slightly muted. It's the perfect 90s preset pack for summers, beaches, and warm days.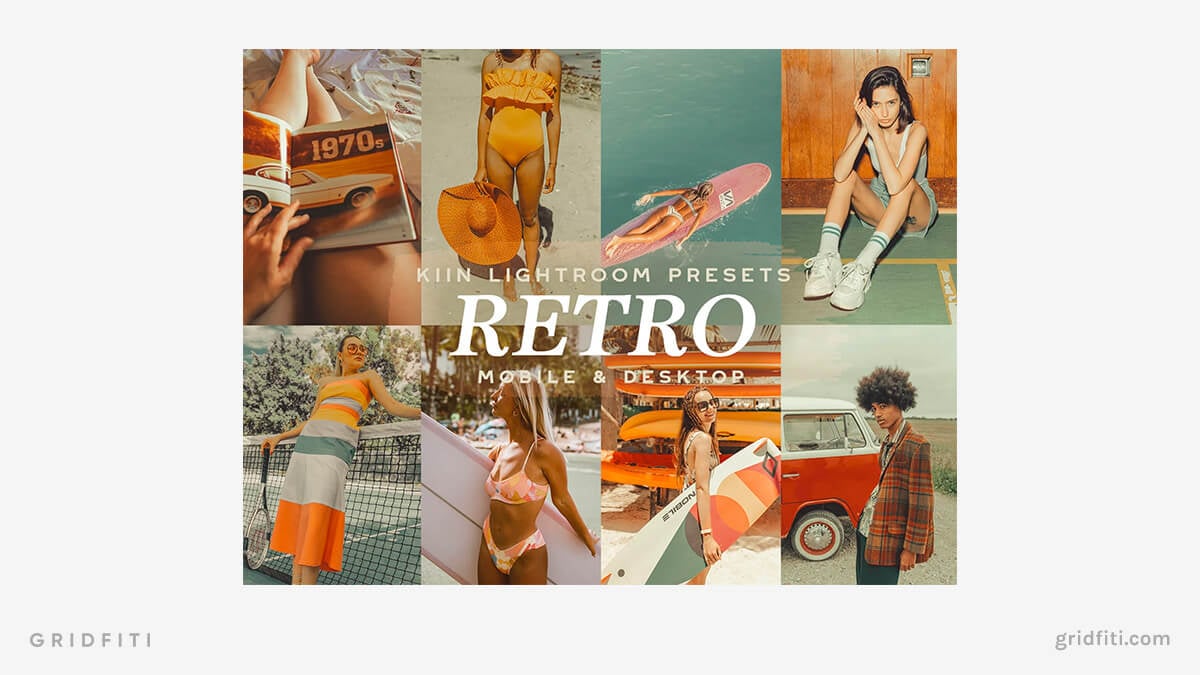 90s Flash Lightroom Presets
We can't forget to mention that good old flash aesthetic from film cameras in the 90s – and now you can recreate that through these 90s Flash Lightroom presets! Packed with 10 presets for desktop and mobile, these are perfect for photos where, you guessed it, flash is used. Whether it's a point-and-shoot, pro camera, or even your iPhone, bring the look of 90s flash to your photos with this preset pack.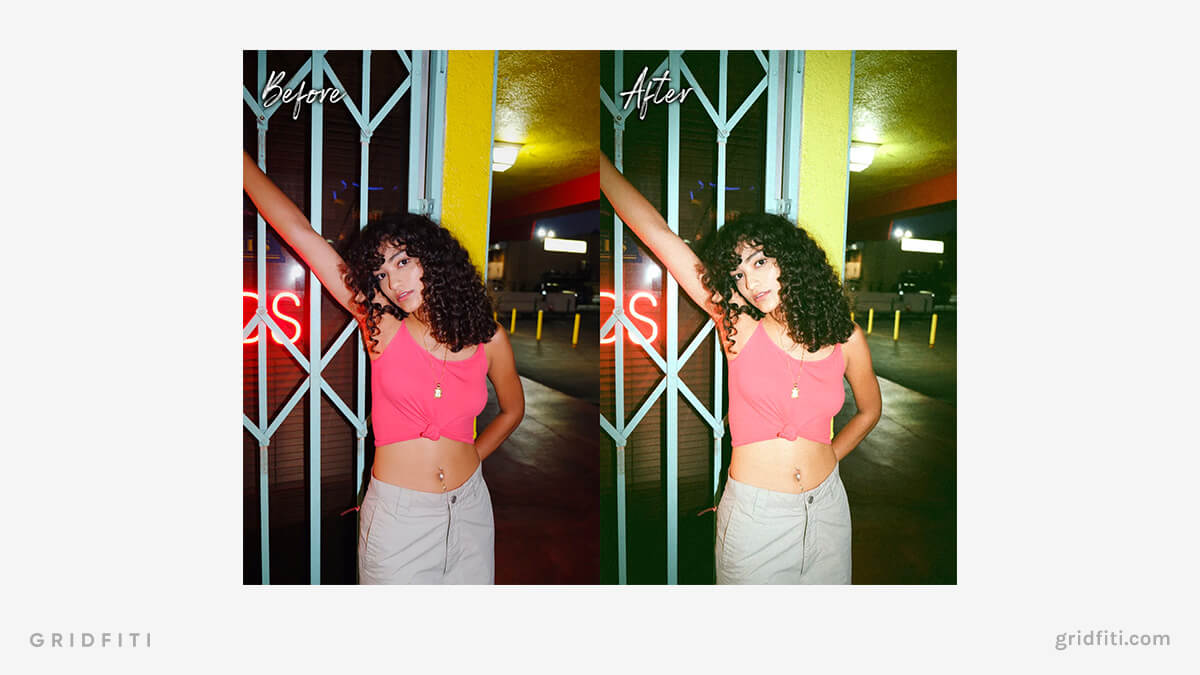 90s Moody Aesthetic Presets
A moodier approach to the 90s aesthetic, this retro 90s preset pack contains more subdued color graded edits for your photos. Equipped with 10 presets for desktop and mobile, your photos' color saturation will be taken back a slight bit, while brightness is increased with deeper contrast. What you get is a retro look with an airy and moodier look. Give it a try with your photos!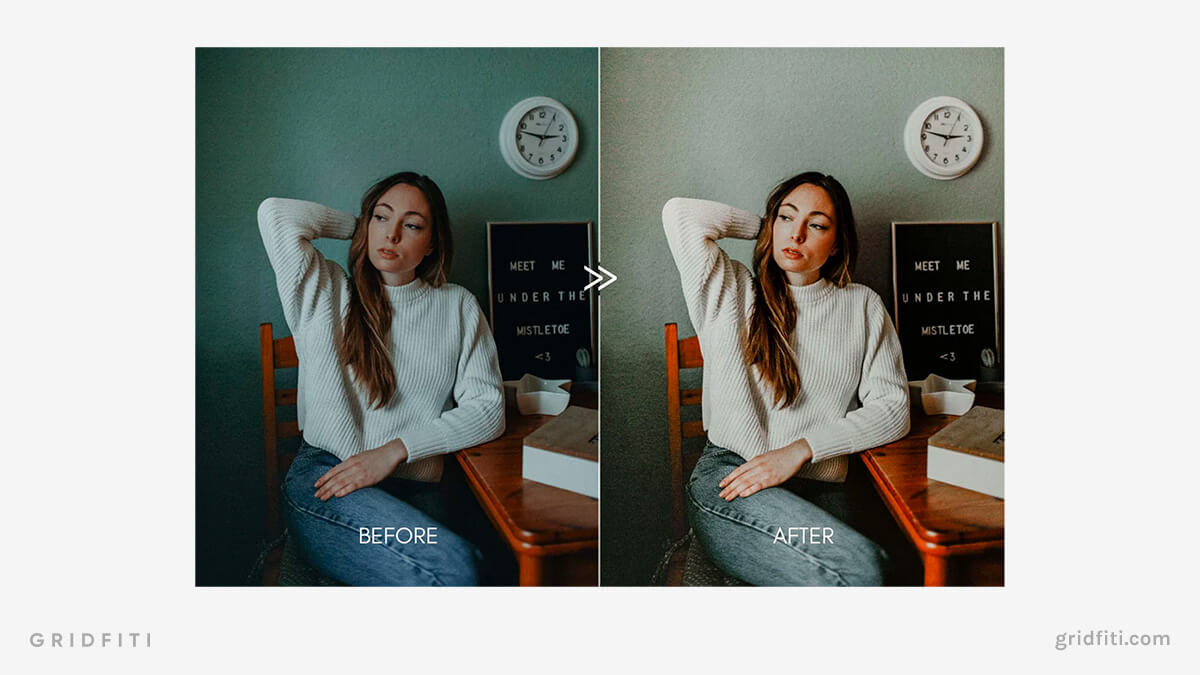 1999 & 2000s Lightroom Presets
Turn the clock ahead to the late 90s and early 00s, and we get this 99 & 00s Lightroom preset pack! The aesthetic look of the turn of the millennium is something to be celebrated, and these presets do just that. Textured filmic grains combined with a subtle, yet vibrant color grade add the look of the 90s and 2000s to your pics!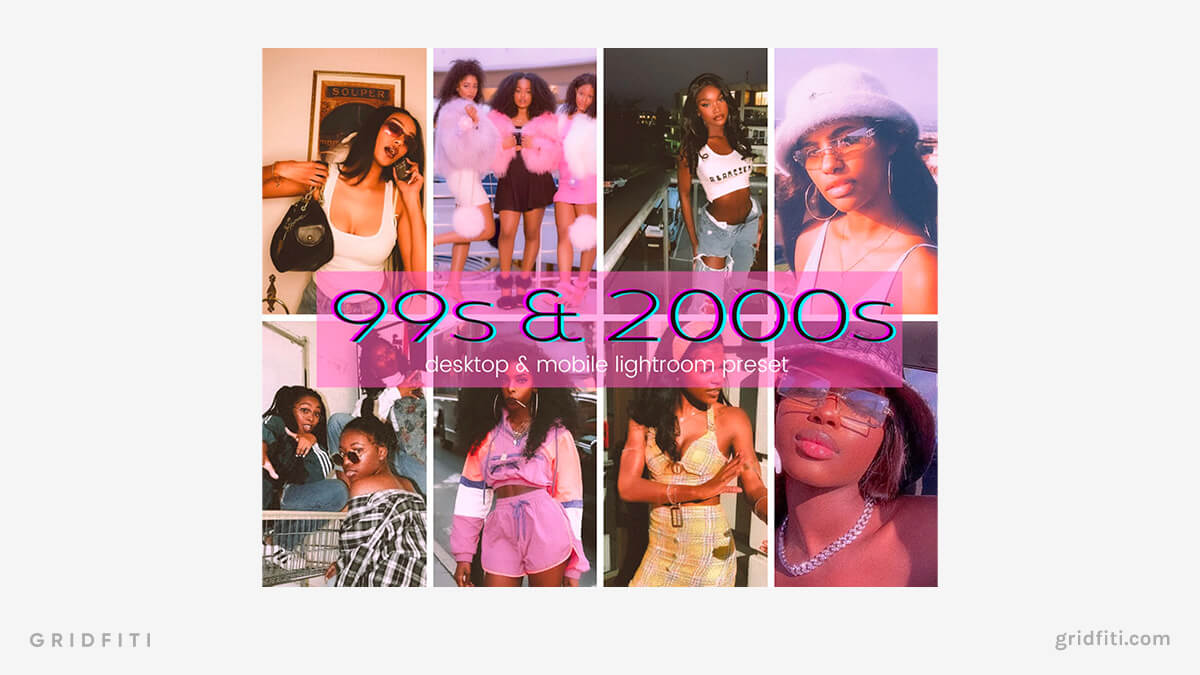 Polaroid Lightroom Presets for Mobile
We can't make a list of 90s presets without at least one mention of the Polaroid look. These Polaroid Lightroom presets for mobile will do just the trick! They're made specifically to use with mobile photos and mobile editing – just as you would snap and print your Polaroid photos on the go. The result? An airy, clean color grading style paired with grain and fade that will transform your smartphone pics into something out of an old Polaroid camera. Try it out yourself!
For more presets like this, don't miss our full list of some of the best Polaroid Lightroom presets.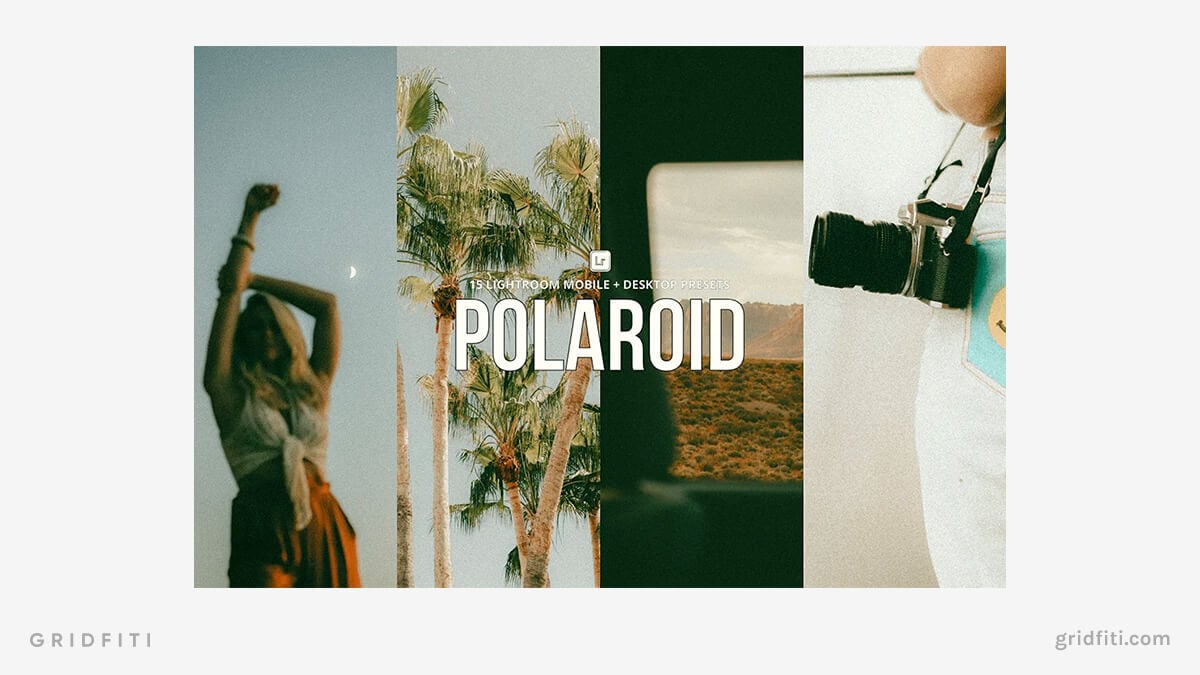 Vintage 90s Presets
Straight from an LL Bean or Ralph Lauren catalog, this preset pack offers a warm and vintage take on 90s presets. Whether you're photographing lifestyle, portraits, or fashion, these presets will enhance the color palette to achieve a perfectly balanced warm vintage 90s look.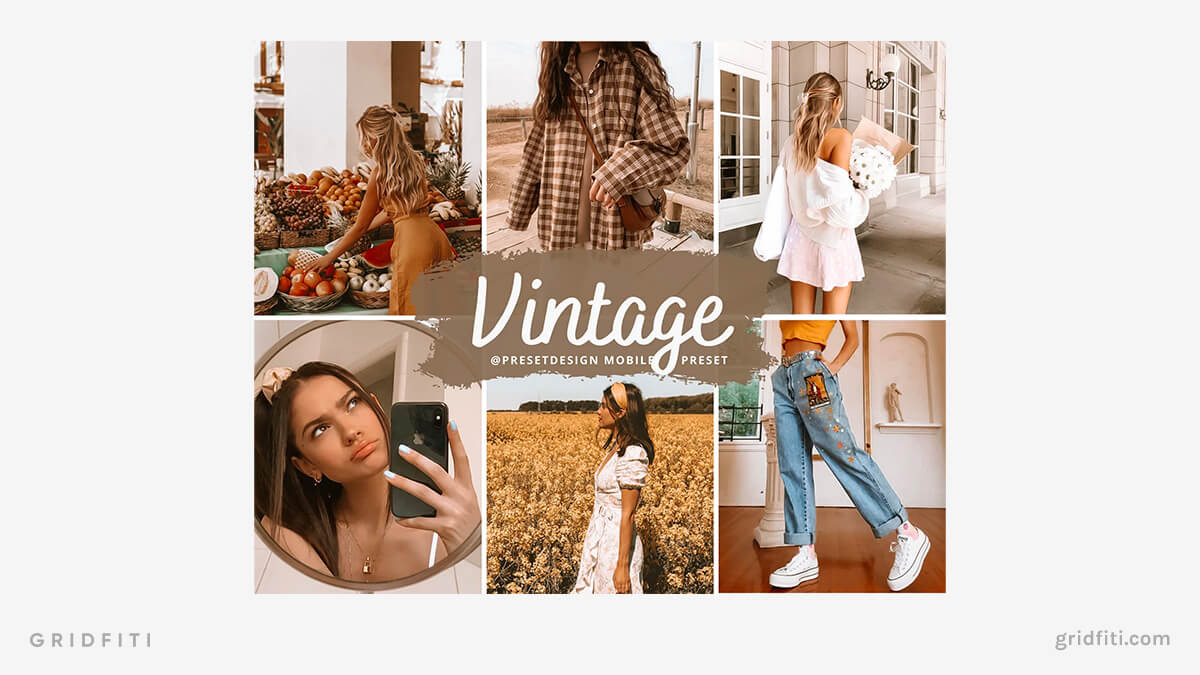 Free 90s Lightroom Presets
Are you loving the 90s aesthetic but want to try it out before buying a preset? Try these free vintage and 90s-ready Lightroom preset options to test on your photos before you commit!
Free Vintage Ocean Lightroom Preset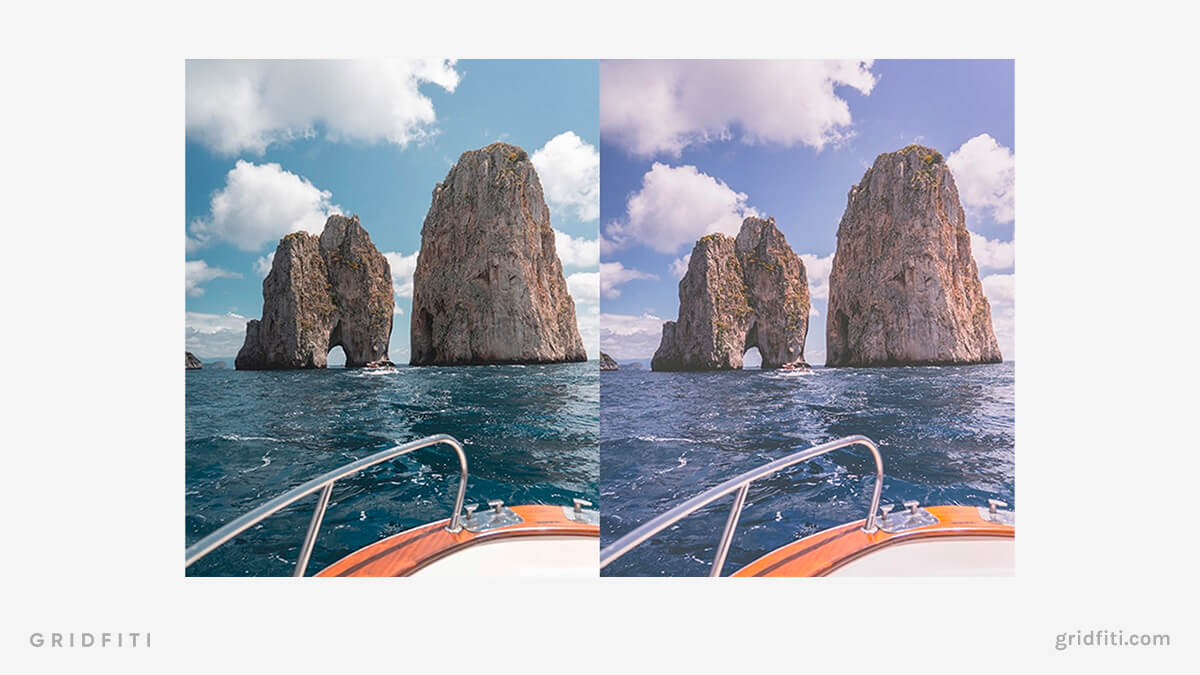 Vintage Vixen Free Presets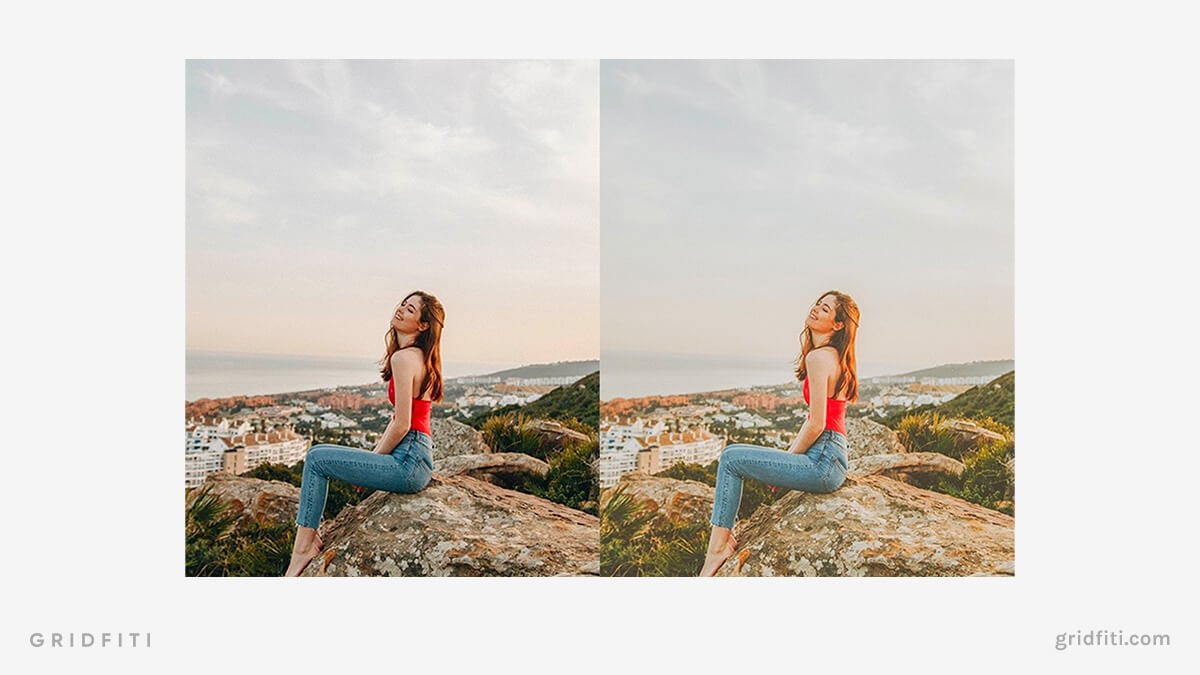 Which one of these 90s Lightroom presets is your favorite? Are there any packs we're missing? Let us know in the comments below!
Gridfiti is supported by its audience – when you buy something using the retail links in our posts, we may earn a small commission at no additional cost to you. Read more about our affiliate disclaimer.