Capturing sports is one of the most demanding forms of photography out there. You need to be quick, agile, and explosive with your capture. Capturing is one thing, but editing the photos is a whole other ball game (no pun intended). You're faced with making sure that elements like exposure, sharpness, noise, and color balance are all done properly.
If you're struggling to figure out where to begin with editing your sports photos, look no further than our list of sports presets for Lightroom. There's an assortment of preset packs made for different types of sports and aesthetics that can be easily mixed and matched to get your desired result. Check out our picks for the best sports presets!
Want more preset guides and tips? Check out our several other preset blog posts, and join our newsletter!
Sports Addict Presets
Bring a balanced look in terms of exposure, sharpness, noise reduction, contrast, and color grading to your sports photos with this all-purpose Sports Addict preset pack! The pack includes 20 presets that span all types of different sports and settings – it's just a matter of picking and choosing which works best with your photos and tweaking it to perfection. Try it out with your sports photography!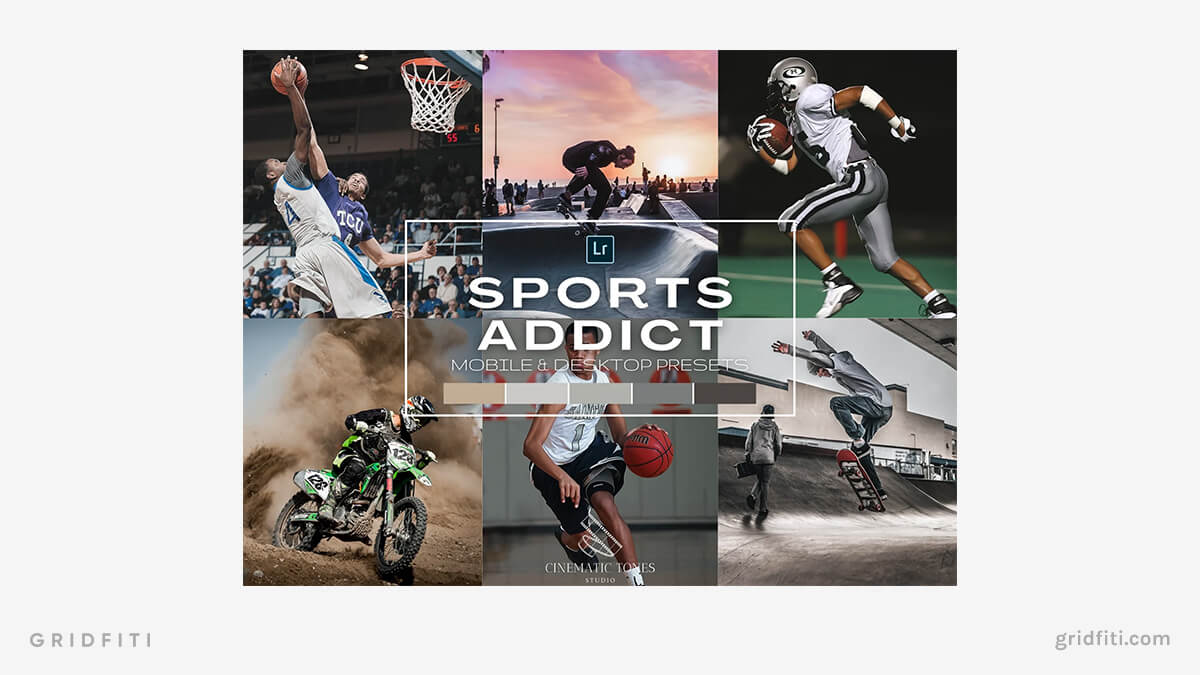 Moody Basketball Presets
Give your basketball photos a moody look with these 20 basketball presets for desktop and mobile. The tones are muted back while blacks are increased, contrast is added, and shadows are heightened. What you get is a dramatically black look to the overall edit. Try it out with your basketball pics or any other sports pics!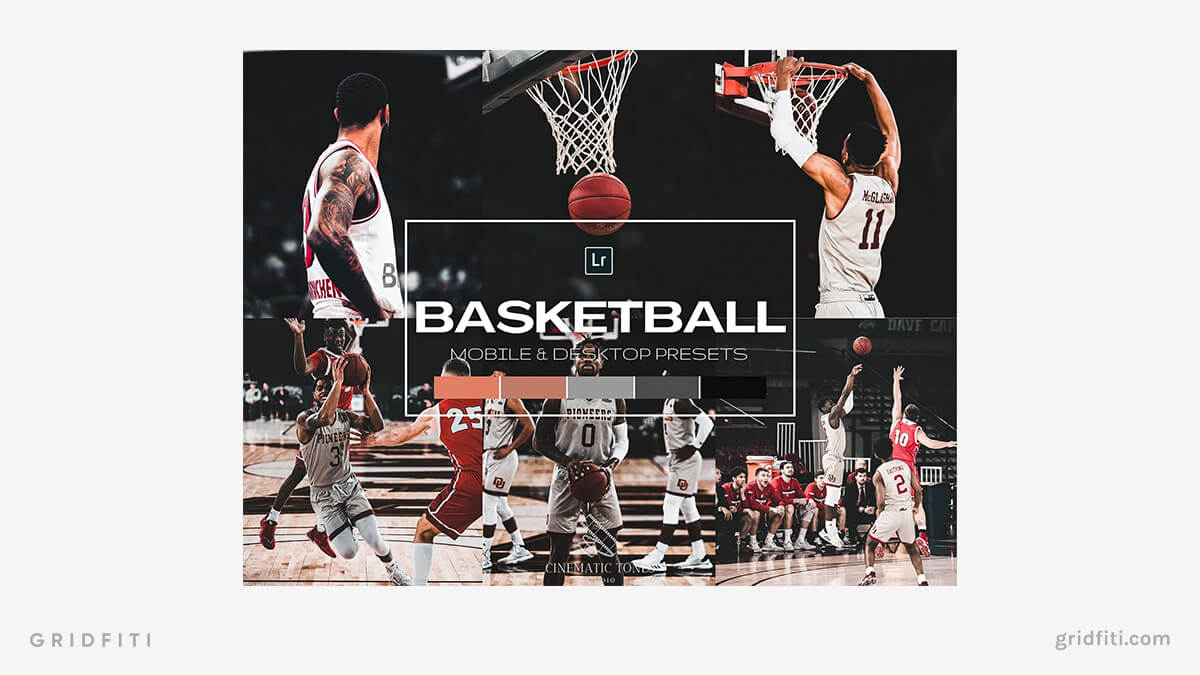 Sports Day Presets
Give your sports photos a clean and simple edit with these Sports Day presets for Lightroom desktop and mobile. 10 different presets will let you edit your game day photos, fitness photos, athletic pics, and more. Bring a cohesive edit across your photos that focus on adding dramatic contrast, lowering the highlights, and adding a few touches of saturation in the tones.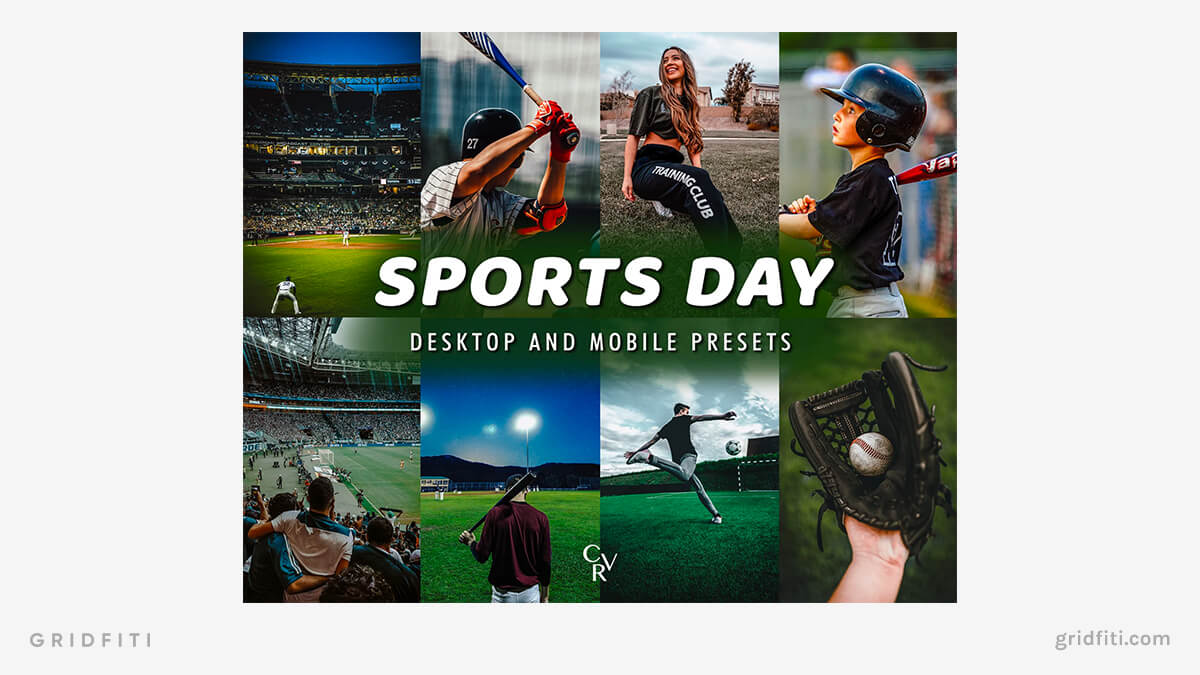 Game Day Presets
Give your game day photos an edge with these 10 presets for desktop and mobile. They're designed to be versatile and work with capturing portraits, crowd shots, and actual game play shots. Choose between the different preset options to see which color grade works best for the photo and tweak it all to your liking!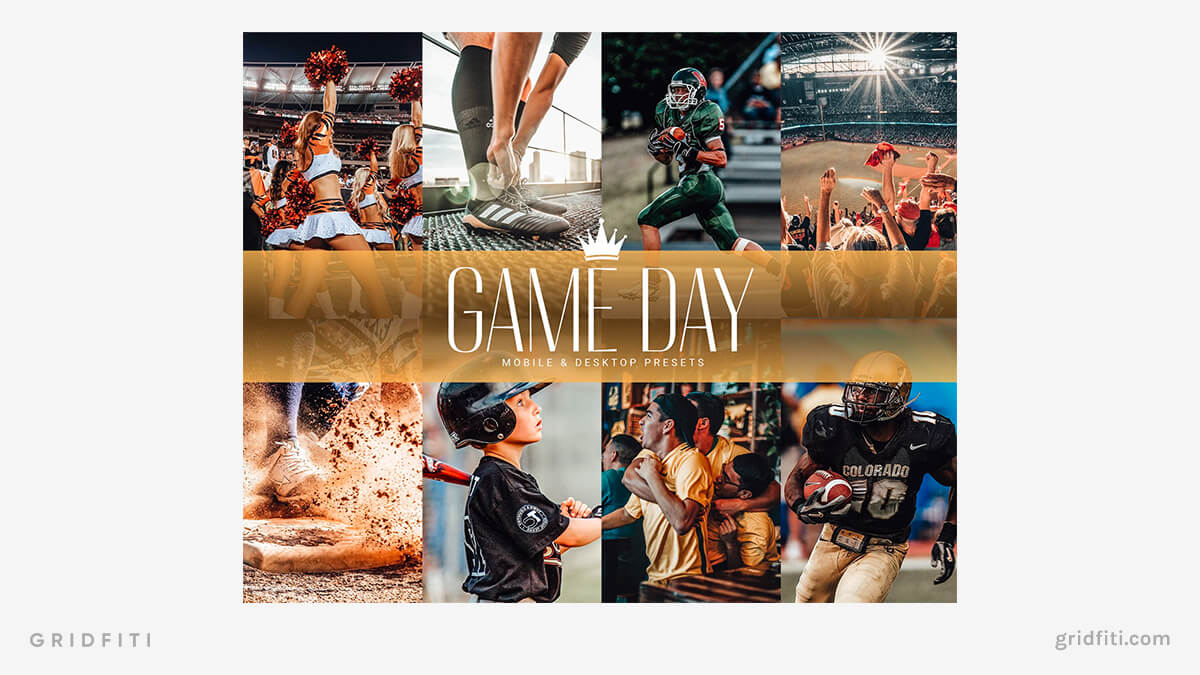 Crisp Cinematic Sport Presets
Give your sports photos a crisp and clean cinematic look! The pack includes 1 preset for desktop and mobile that will get your sports photos looking sharp and dramatic with a subtle cinematic teal added in the colors. They're not only limited to sports – you can try them out with photos of any kind!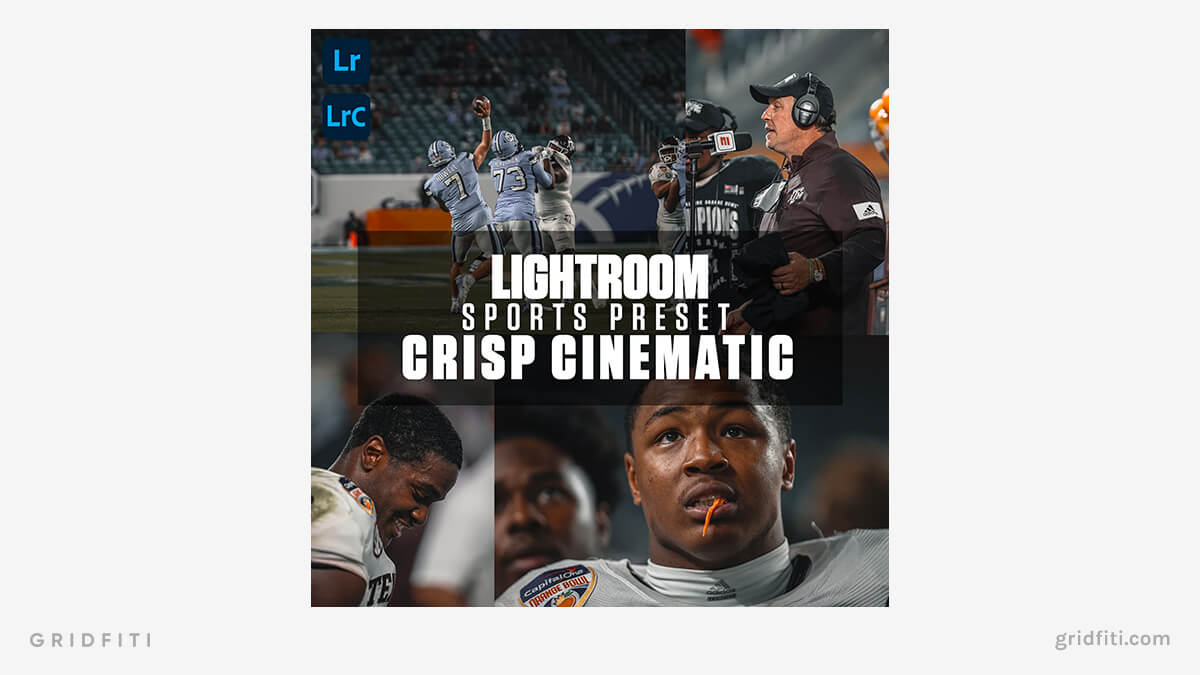 Varsity Presets
These 5 varsity presets for desktop and mobile bring a multi-use set of presets that work across sports and mostly gym photos. They're crafted to be subtly desaturated while shadows are accentuated with dramatic vignetting and sharpening. Perfect for fitness photos or any photo where you're trying to emphasize physique.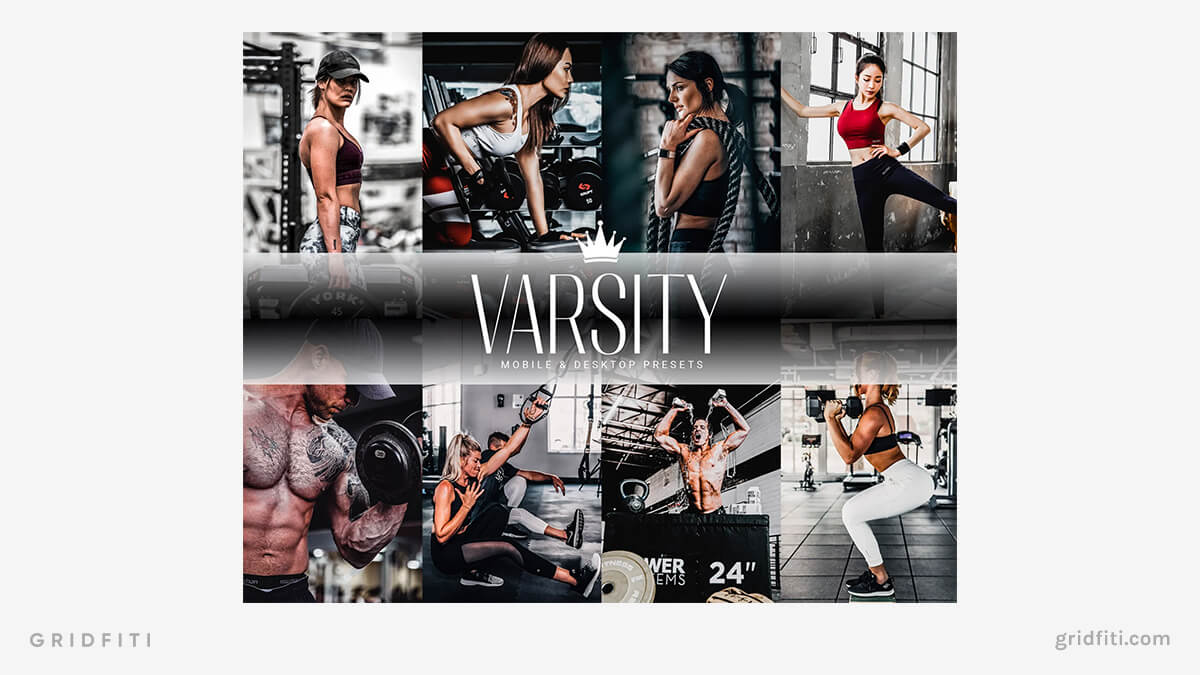 Fitness Photos Presets
Bring a professional, elevated look to your sports photos with these Fitness presets! There are 25 presets to choose from and their aim is to give a sophisticated, editorial look to your photos. While other sports preset focus on capturing the actual sport, these are more for studio-based portraits that emphasize the athlete. The preset options are designed to work with colors, lighting conditions, and sports of all kind!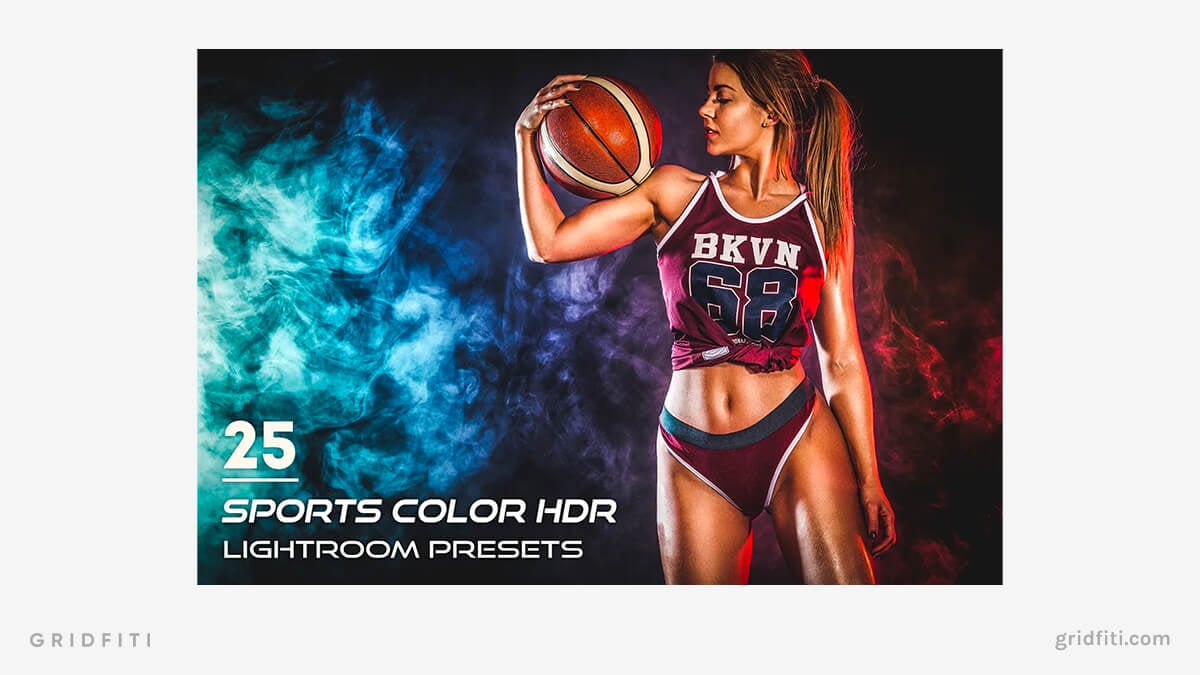 Champions Presets
Bring a punch of saturation and sharpness to your sports photos through this Champions preset pack! The 15 included presets for desktop and mobile are designed to sharpen up your photos, reduce noise, up the contrast and take the saturation up a notch! Photos containing colors in jerseys, fields, and gear will all be given a punch of color. Bring your sports photos to life with these presets.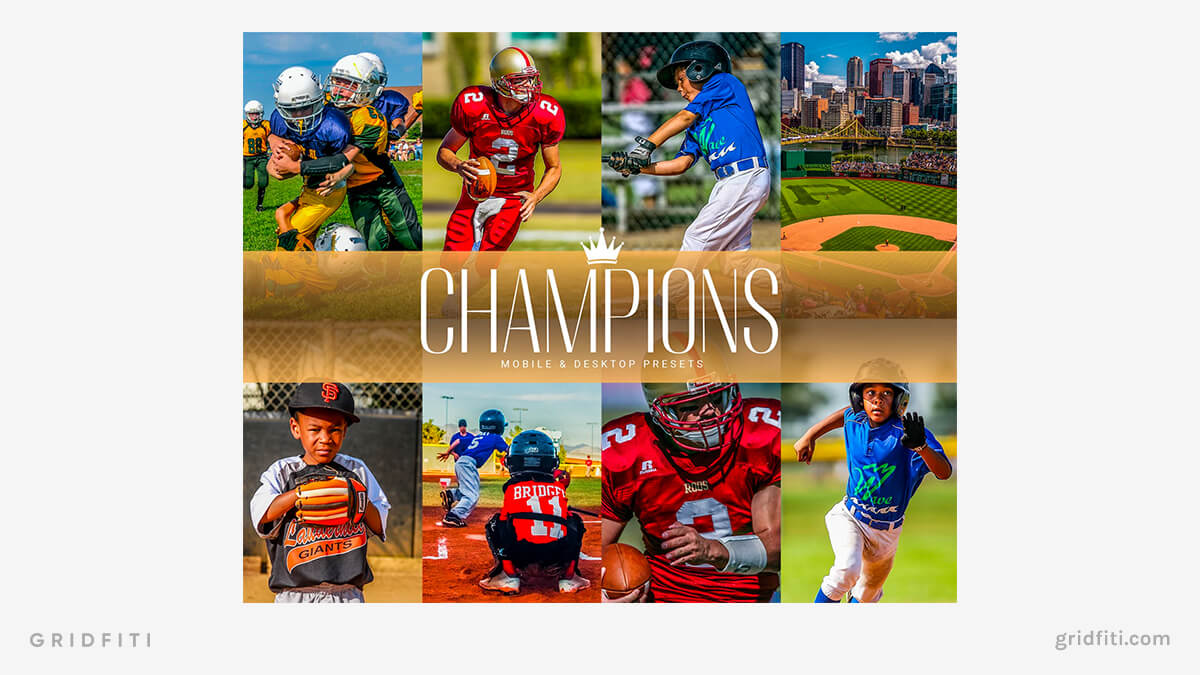 Icy Sports Presets
Capturing and editing icy and snowy sports comes with its own share of challenges. Check out these Icy Sports presets to tackle just that! With 5 preset options for desktop and mobile, the aim of these presets is to make the best of the conditions when capturing snow sports. This means that the whites of the snow, blues of the sky and the highlights and shadows in between are all edited to mesh together perfectly to create seamless, sharp and dynamic sport photos.
If you're looking for general presets for your snowy pics, check out our post for the best snow and ice presets!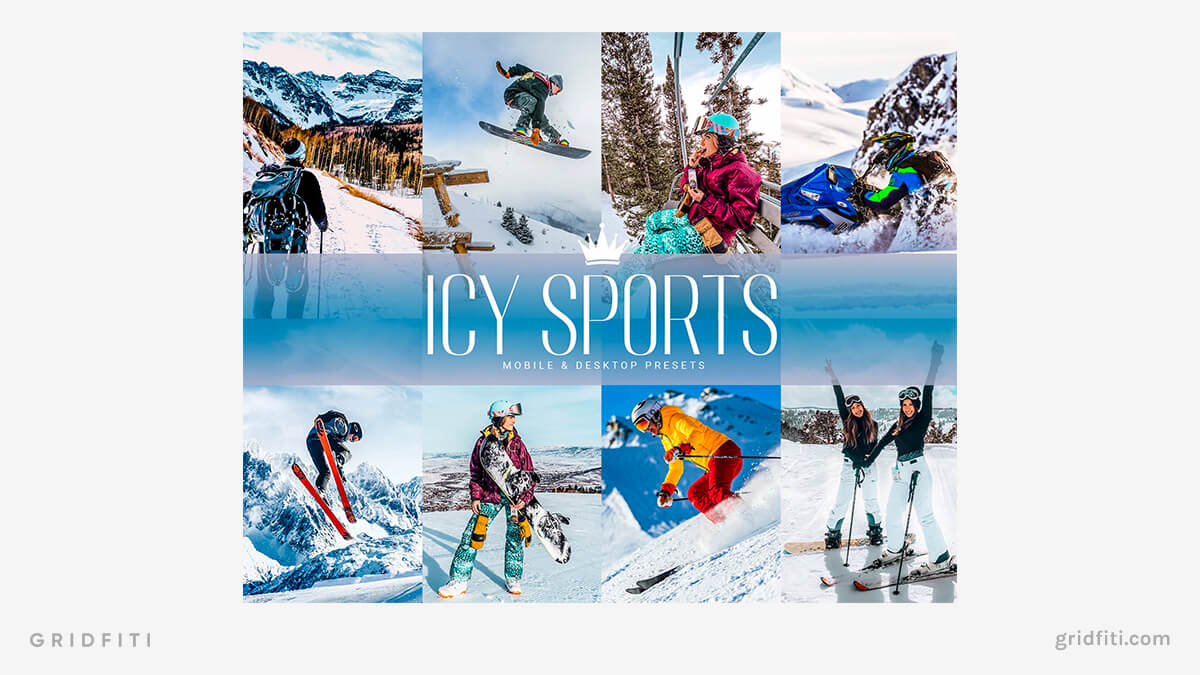 Free Sports Presets
So, you've captured your first set of sports photos, and you're eager to start editing them! But, if you're unsure where to begin and don't want to invest in a premium preset pack, we've got you covered. Here are some free sports preset options to help you kick off your editing journey.
Free Sharpen Presets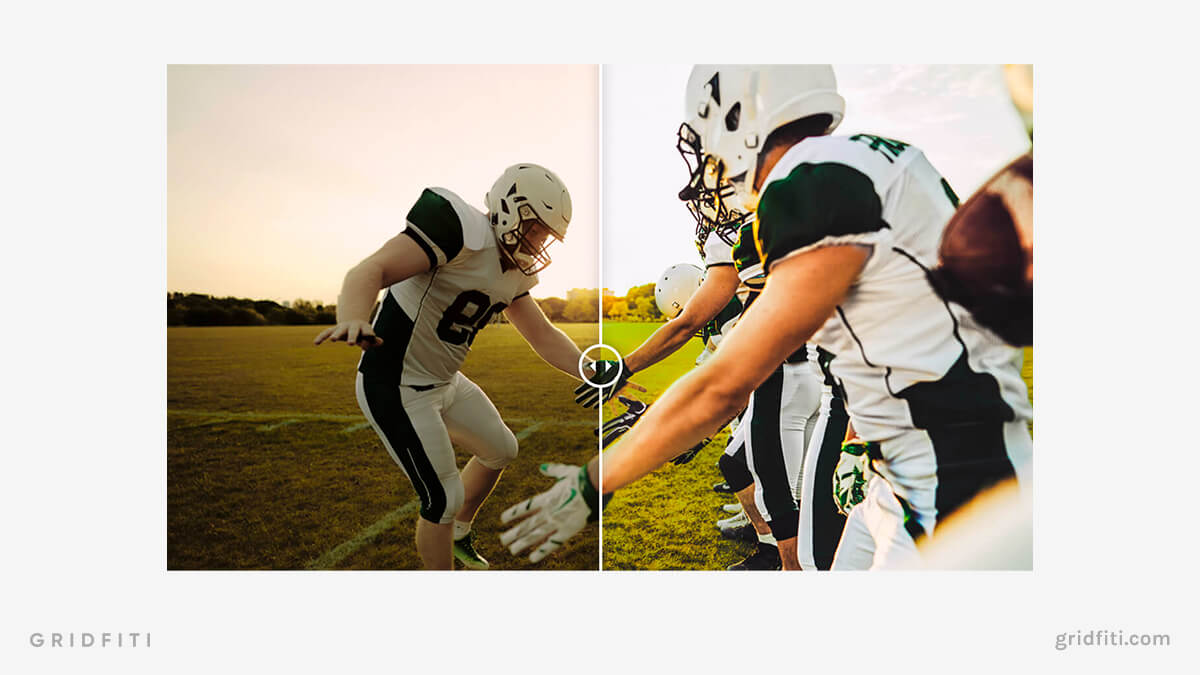 Free Active Presets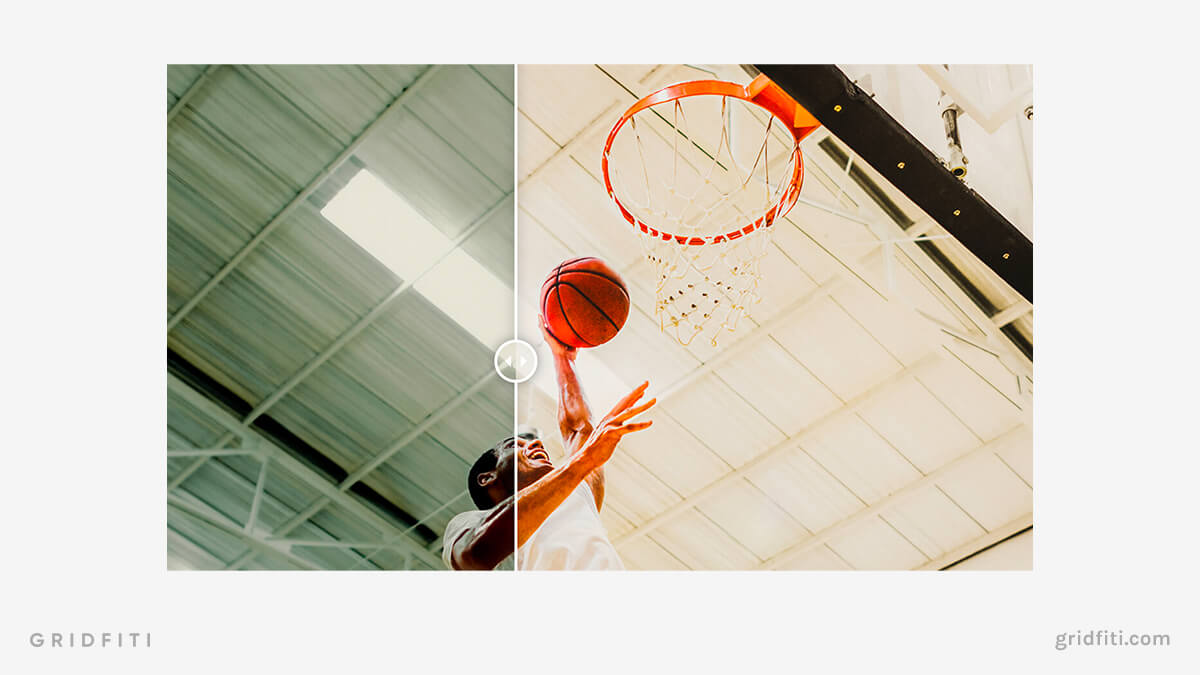 Free Cross Process Presets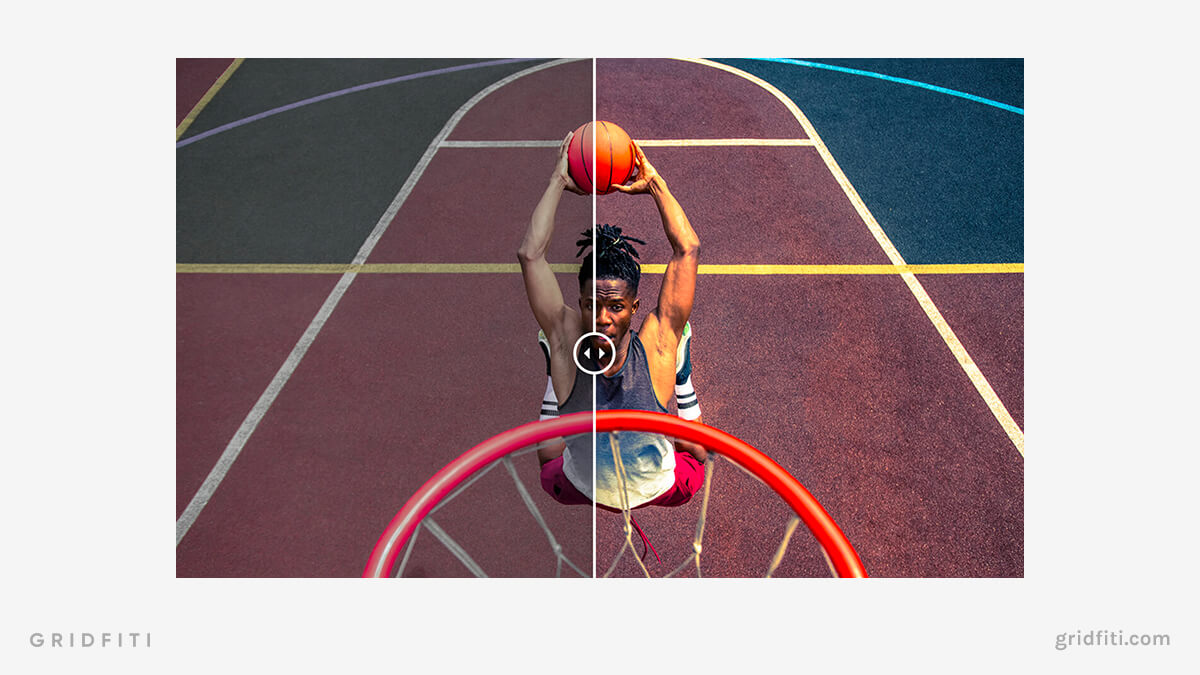 Free Filmic Sports Presets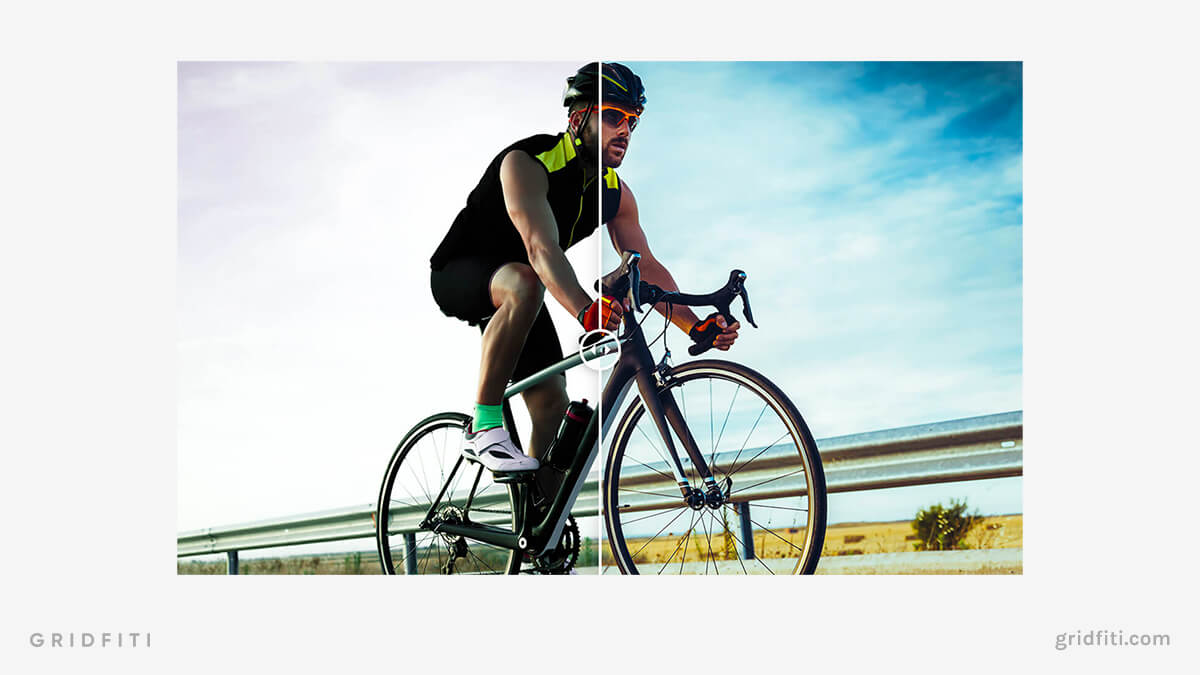 Aqua Sports Presets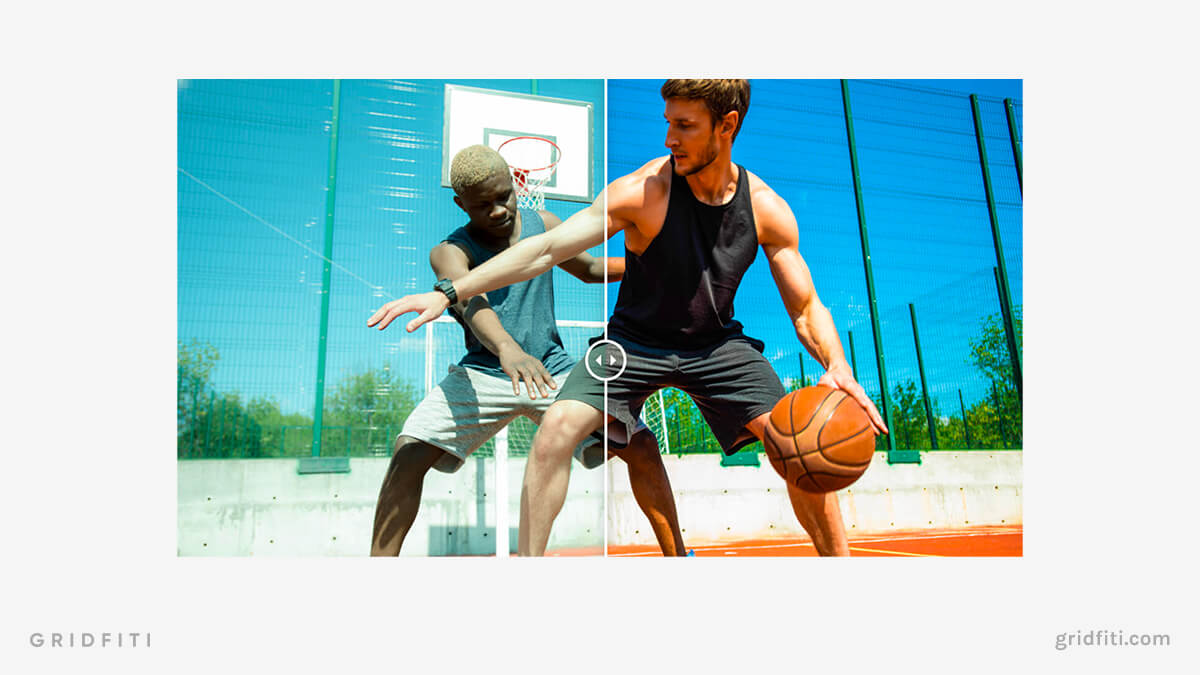 What do you think of this sports presets list? Are there any that you think we should include? Let us know in the comments below!
Gridfiti is supported by its audience – when you buy something using the retail links in our posts, we may earn a small commission at no additional cost to you. Read more about our affiliate disclaimer.