Looking to grow your fitness socials? Edit your body building photos? Or heck, do you just want photos you can be proud of with your fitness journey? Look no further than fitness presets for Lightroom!
Fitness presets mostly involve editing solutions that focus on adjusting color, exposure, contrast and texture to give a vibrant and dynamic look that highlights anatomy and fitness progress. Capture your fitness journey and give your photos that edge with our picks of the best fitness presets for Lightroom!
Want more preset guides and tips? Check out our several other preset blog posts, and join our newsletter!
The Giant 1150 Sport Preset Pack
Yes, you read that right – that's 1,150 presets created to elevate your fitness photos to the next level! Now, 1,150 presets may seem like a lot, but an abundance of options never hurt anybody. Choose from the collection of settings that work best with your fitness photos, like summer, vintage, cinematic, or HDR styles. Once you find what works, it's just a matter of adjusting it to your liking!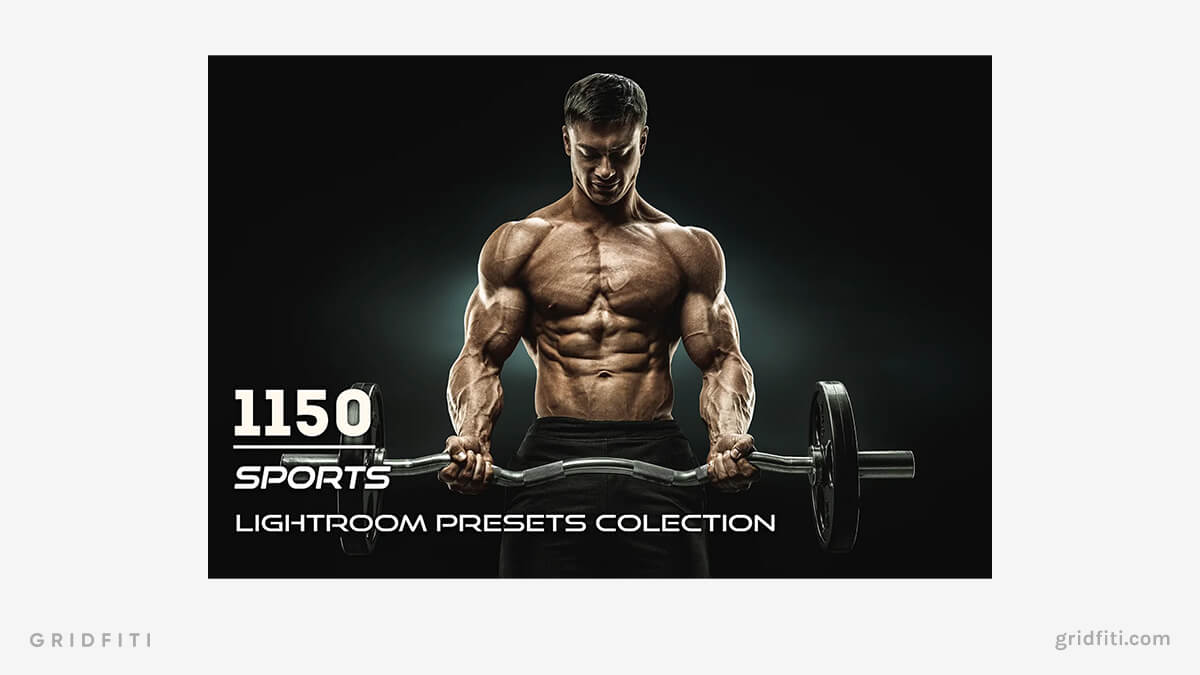 Fitness Glow Presets
While most fitness presets you see lean towards the darker and more contrasted aesthetic, this preset pack embraces brightness. Check out the Fitness Glow preset pack, which contains one mobile preset intended for on-the-go use. It's as simple as capturing your fitness photos on your phone, adding the edit in Lightroom Mobile, and then tweaking it to your preferences!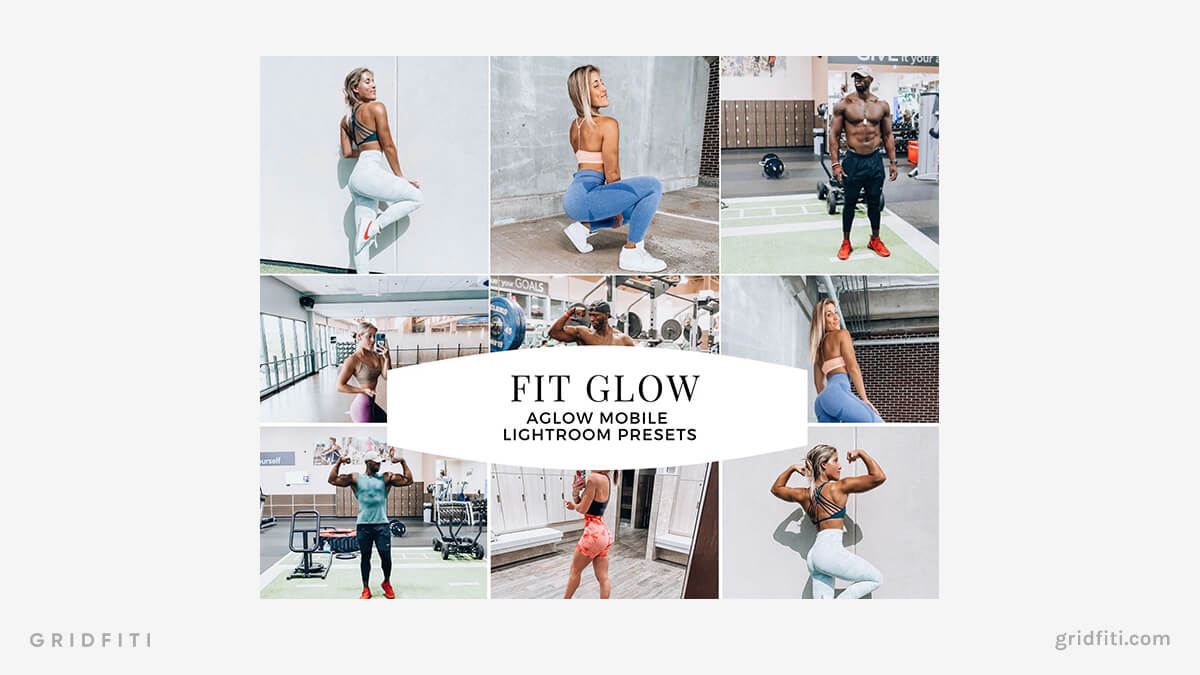 Anatomy Fitness Presets
The Anatomy preset pack comes loaded with 10 presets for desktop and mobile. These presets are designed to work with photos that capture your muscles, whether they're in pose or in the middle of dynamic movement. Whatever the case may be, these presets add a complete textured look with muted tones that make your fitness the focus! Give these presets a try with your gym photos.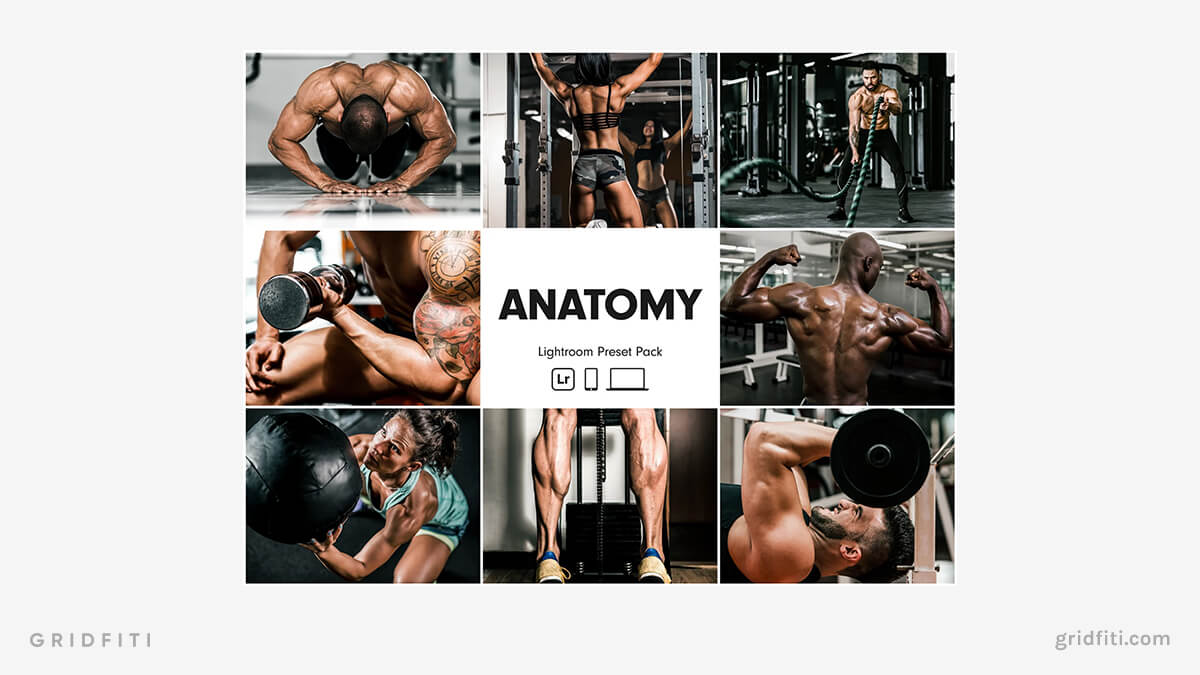 Workout Fitness Presets
The 5 presets for desktop and mobile included in this Workout preset pack will turn your photos into a lovely neutral-toned aesthetic that brings out the best in your physique. You'll notice a removal of vibrancy from the photos, while skin tones remain intact. There's added contrast to the details so that your muscles become highlighted in the photos – give these presets a go with your workout photos!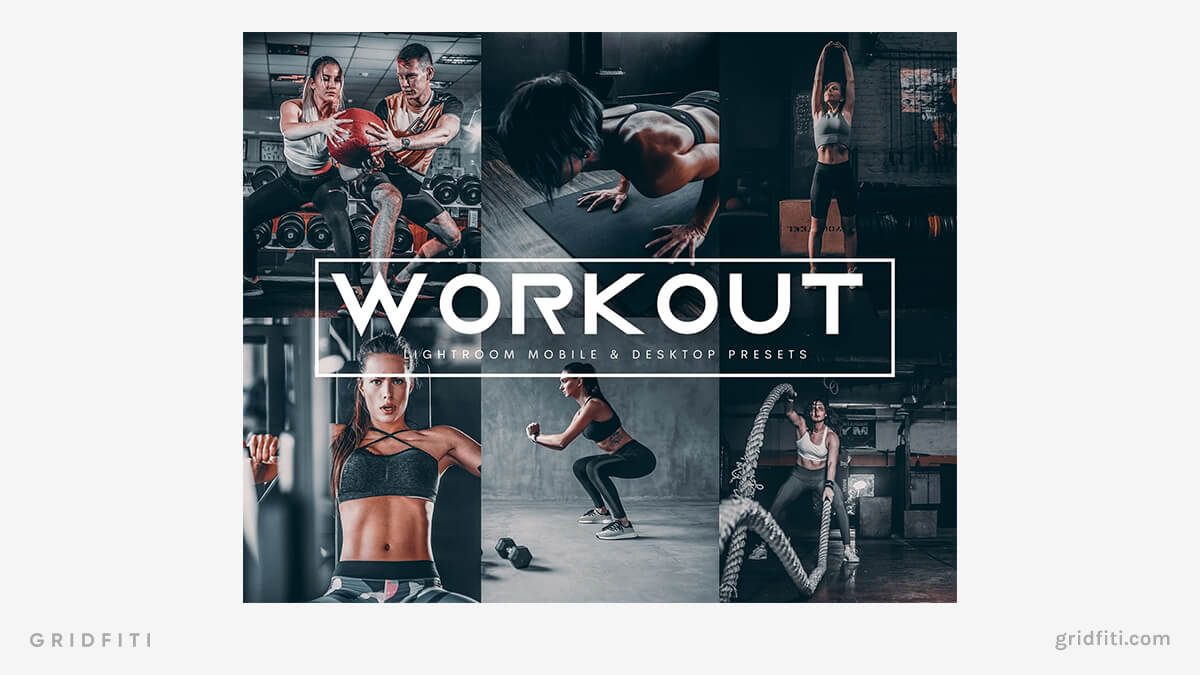 Dopamine Fitness Presets
Get these 15 presets for desktop and mobile to give your fitness photos an edge using a minimal color palette combined with dramatic lighting enhancements. This Dopamine fitness preset pack is perfect if you want to spice up those workout photos with a darkened look that brings out the best in your physique.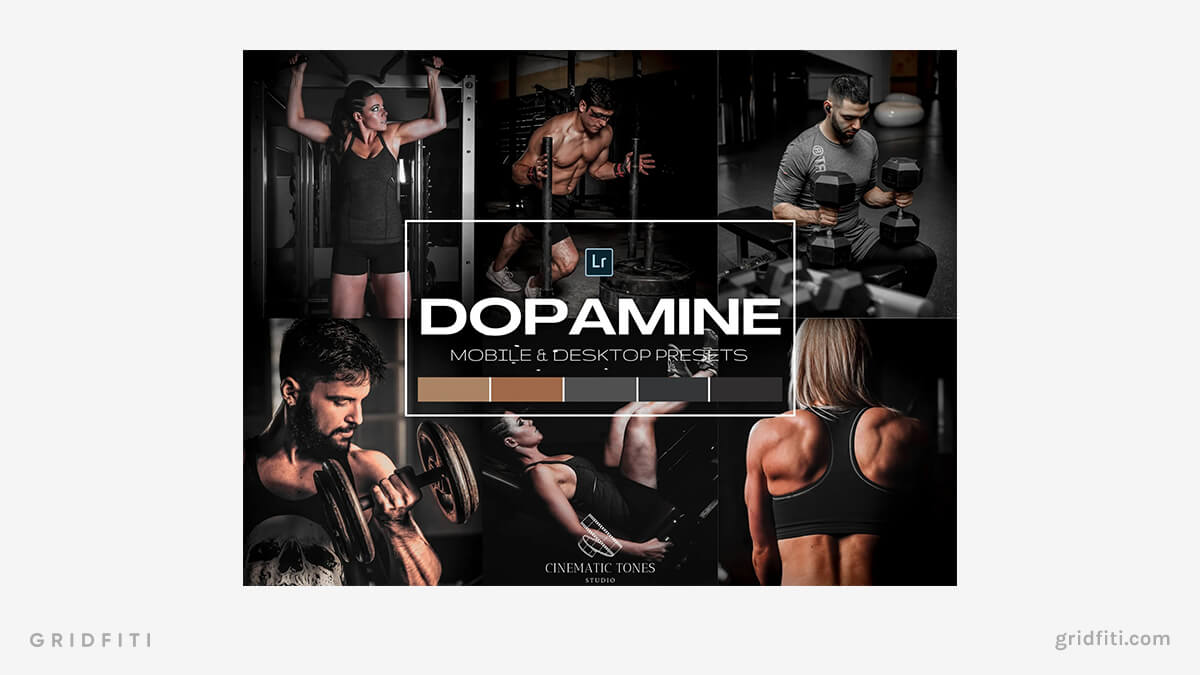 Gym Noir Presets
Let's bring a dark black aesthetic to your fitness photos with this Gym Noir preset pack. These 5 presets for desktop and mobile will enrich the blacks in your photos. They're designed to work with dramatically lit photos – what we mean by this is fitness photos in a dark gym, with either flash or continuous light that illuminates specific parts of your or your subject's physique. Give your photos that dramatic dark look with these presets!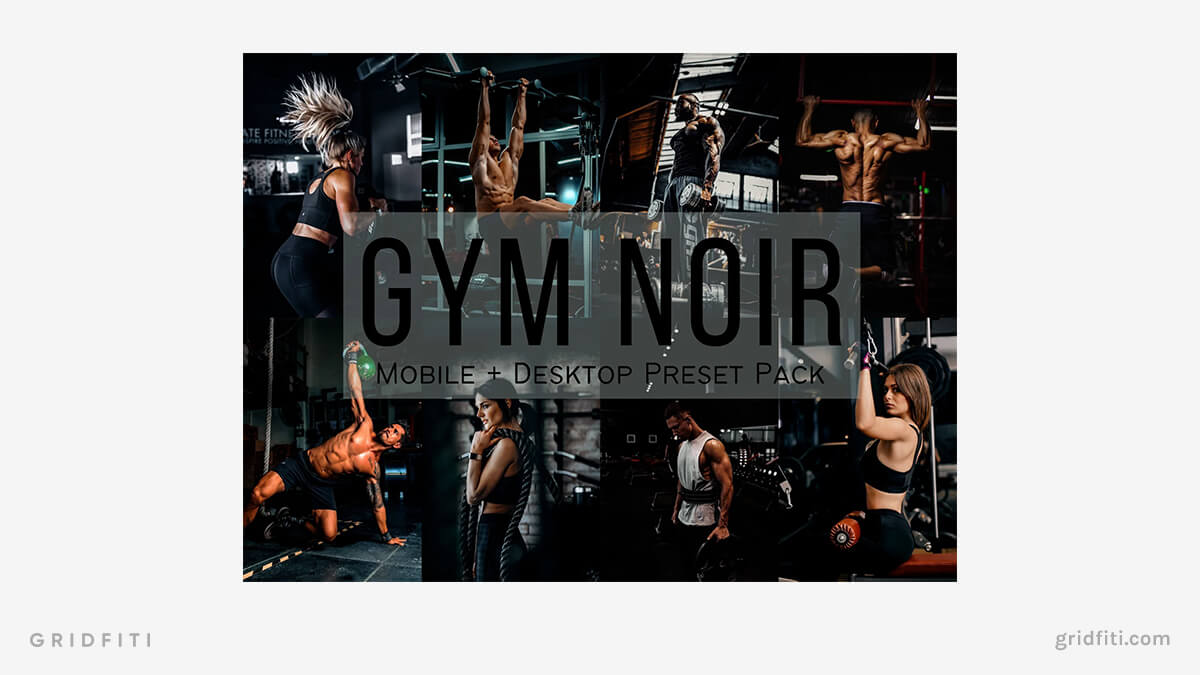 Moody Fitness Presets
We love the clean aesthetic with these moodier-looking fitness presets. While most presets give your photos a heightened sharpness to bring out the edges and details of your muscles, these 15 presets for desktop and mobile bring a softer approach to that area. There's a subtle color grade that adds a neutral beige look to your photos, without increasing vibrancy too much. We think this is a nicely balanced approach to fitness photos overall!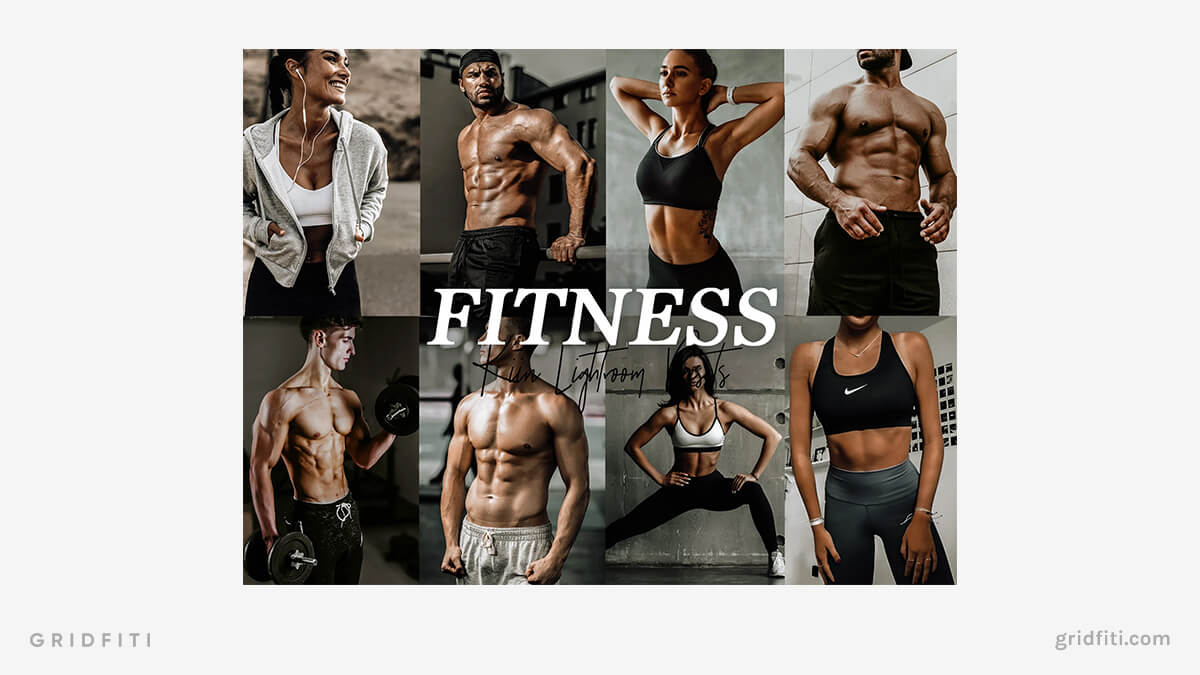 Gym Fitness Preset Pack
This Gym Fitness preset pack comes with 10 presets for desktop and mobile. The presets are designed to darken your photos with lower exposure and a subtle increase in contrast. The highlights are lowered, and tones get muted except for warmer colors. As a result, you get a dark aesthetic edit with warmer tones being the emphasis.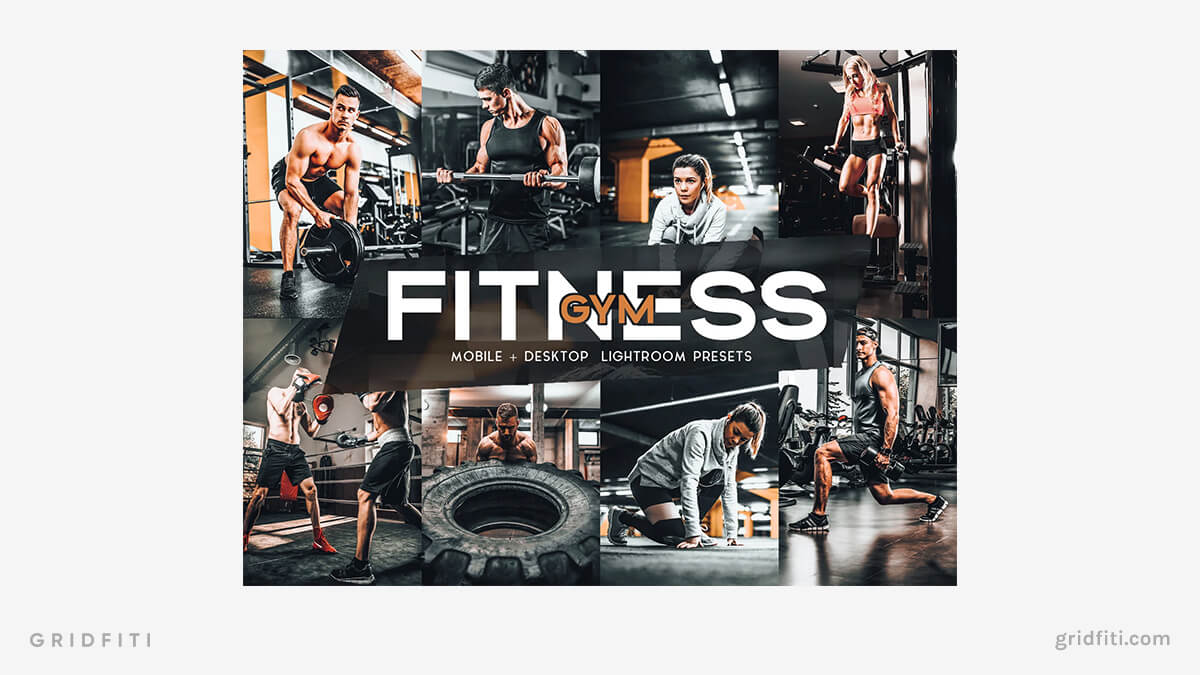 Minimal Fitness Presets
Your fitness photos don't need to be overly complex – sometimes, just a minimal editing approach is enough to emphasize your fitness goals and physique. Try out these minimal fitness presets that add subtle lighting adjustments to elevate your fitness pics. A piece of advice for these would be to get the lighting just right and isolate the parts of your body you want to emphasize. Check out a few of the demo photos and give these presets a try yourself!
Fitfluencer Presets
There's lots of influencer preset styles you can choose from, but if you're a fitness influencer, this might be an option for you! This is a mobile preset pack only with 11 presets that are designed to darken up your photos with added contrast and sharpness to bring out the details of your physique and make your social feed look great and cohesive. This pack can be a quick, on-the-go solution for your day-to-day fitness pics!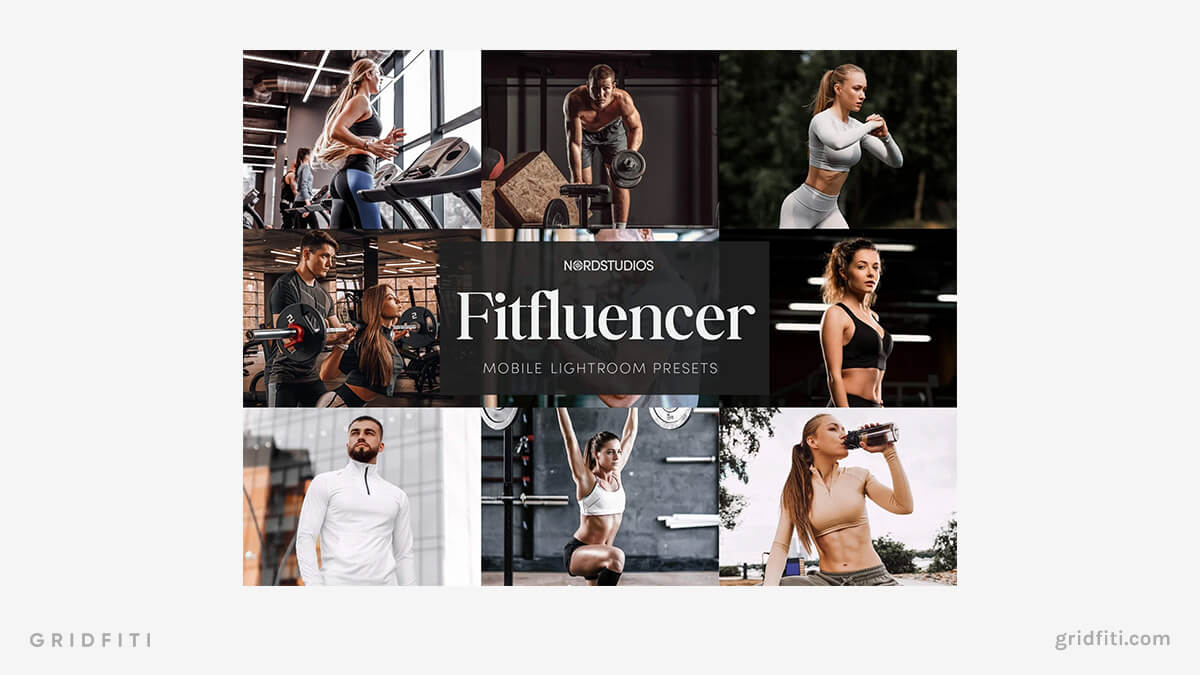 Free Fitness Presets
If you're looking to get started with editing your fitness photos but aren't sure about committing to a premium preset pack, then check out these free fitness preset options to dip your toes in!
Free Soft Workout Presets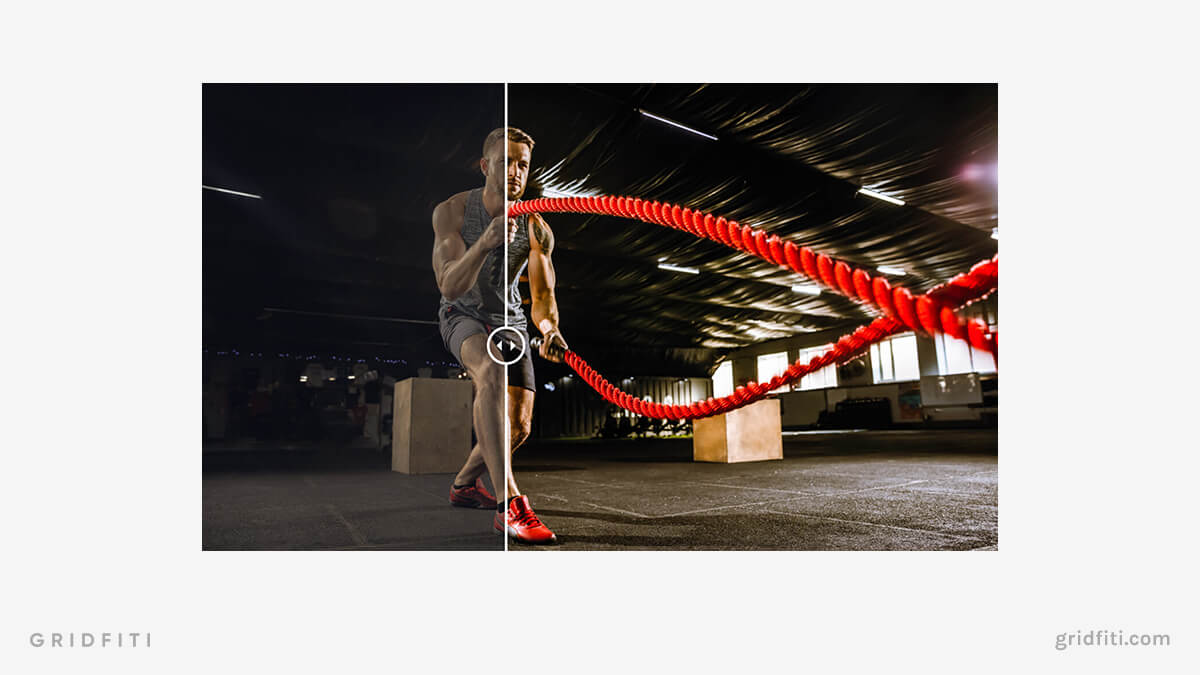 Free HDR Fitness Preset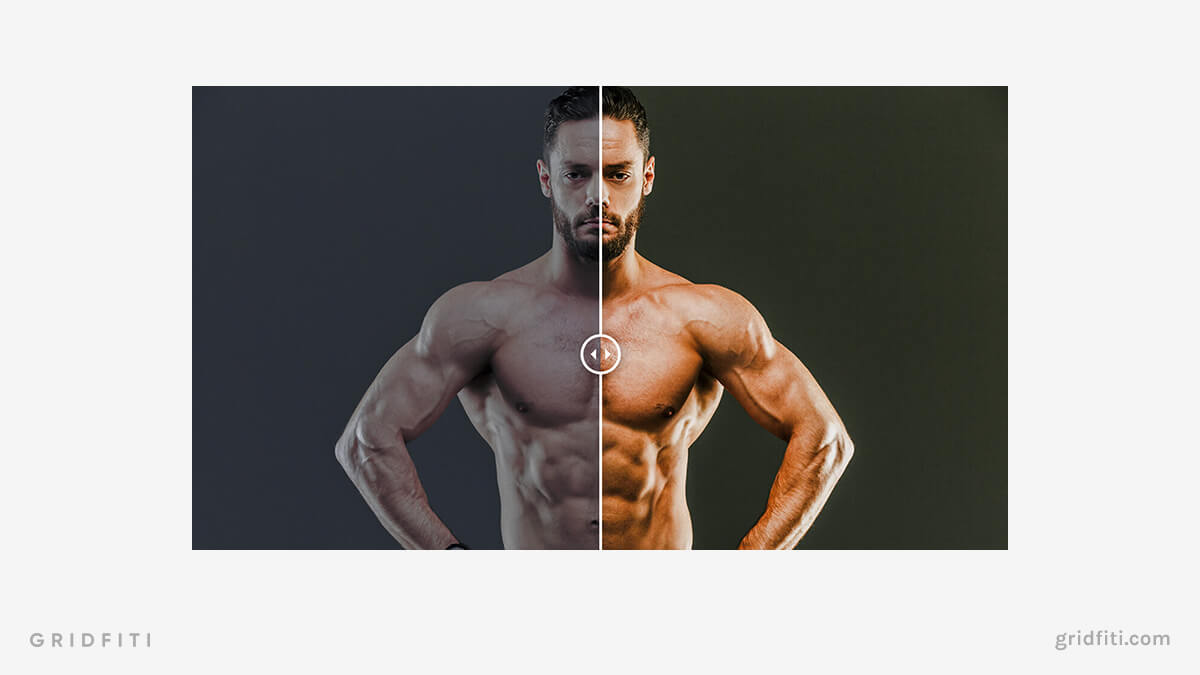 Contrast Workout Free Preset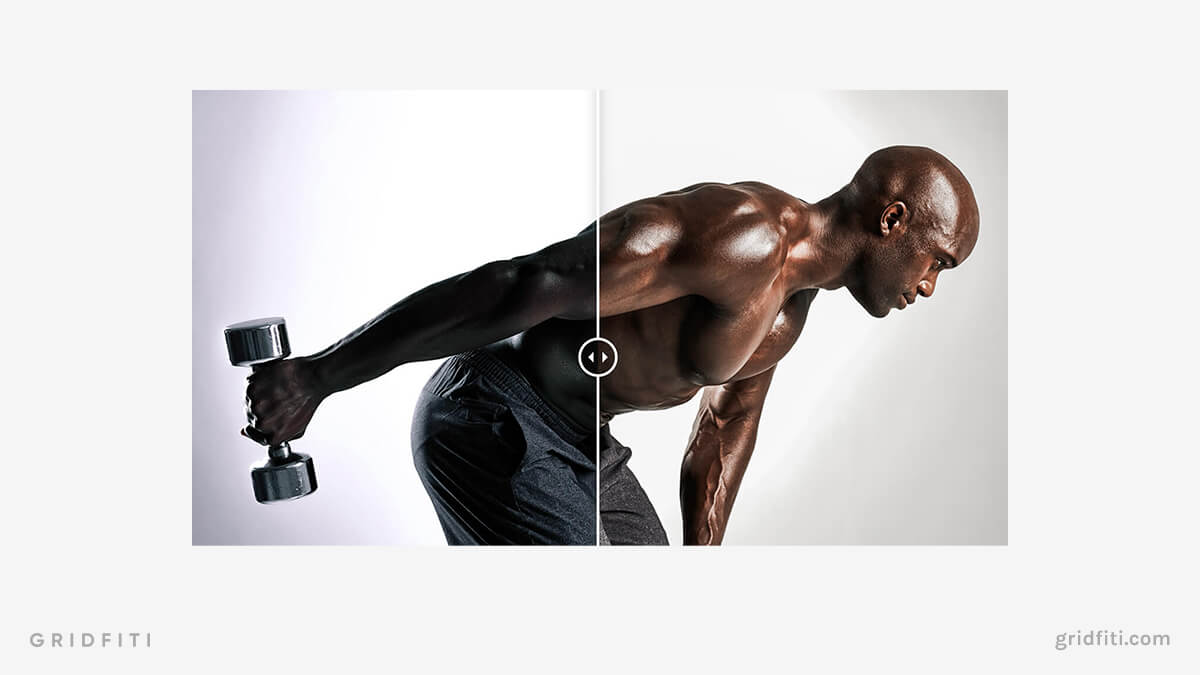 Free Darken Workout Preset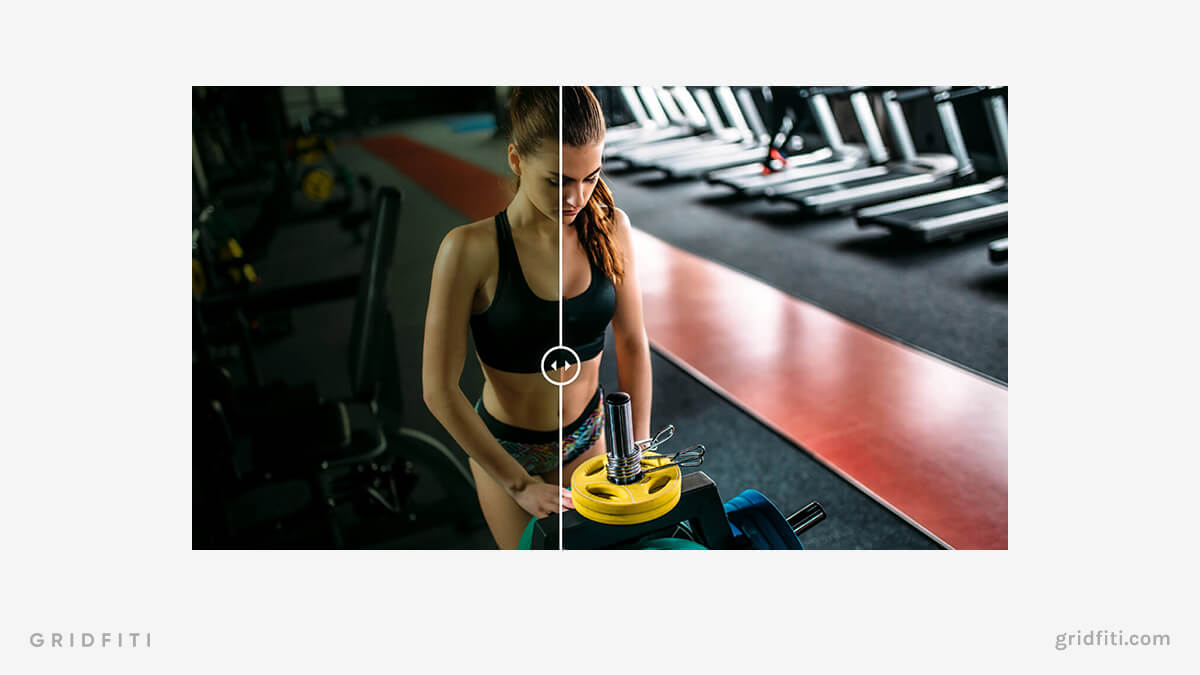 What do you think of our list of fitness presets? Are there any you think we're missing? Let us know in the comments below!
Gridfiti is supported by its audience – when you buy something using the retail links in our posts, we may earn a small commission at no additional cost to you. Read more about our affiliate disclaimer.