Do you want that influencer aesthetic in your photos to build a visually appealing and consistent aesthetic that represents you or your brand? Lightroom presets can help you achieve just that!
Now, the term "influencer presets" is quite vague and can be all-encompassing. How do you define a photo aesthetic in influencer content? It can range from neutral muted tones, to vibrant and bright, or even a vintage film look. No matter the aesthetic, we've got options for you, so check out our list of the best influencer presets for Lightroom to get started!
Want more preset guides and tips? Check out our several other preset blog posts, and join our newsletter!
Film Influencer Presets
Film is back and more alive than ever! A common aesthetic across many influencer photos is that of emulating the colors, texture, and vibe of old film stocks like Portra 400 or Fuji PRO 400H. There's nothing like transforming your portraits, lifestyle, or travel photos into the timeless look and feel of film – use this Lightroom preset to do just that!
For more film-inspired presets, don't miss our full roundups of Portra 400 Lightroom presets and Fujifilm Lightroom presets!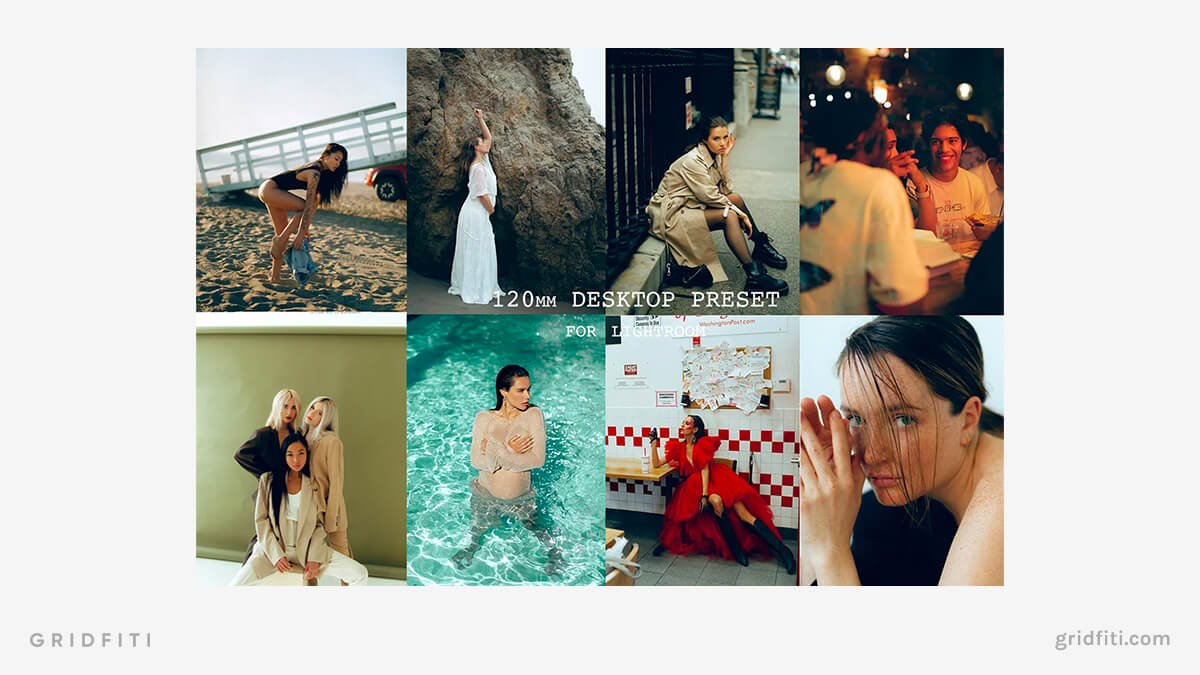 Coconut Mobile Presets
Bring a minimal and cohesive look to your feed photos with these five Coconut mobile presets. The colors are edited to mute the tones a bit, brighten up the overall image, and add a slight tan to skin tones. Use them in photos that are bright and airy and have all your portraits looking clean and beautiful.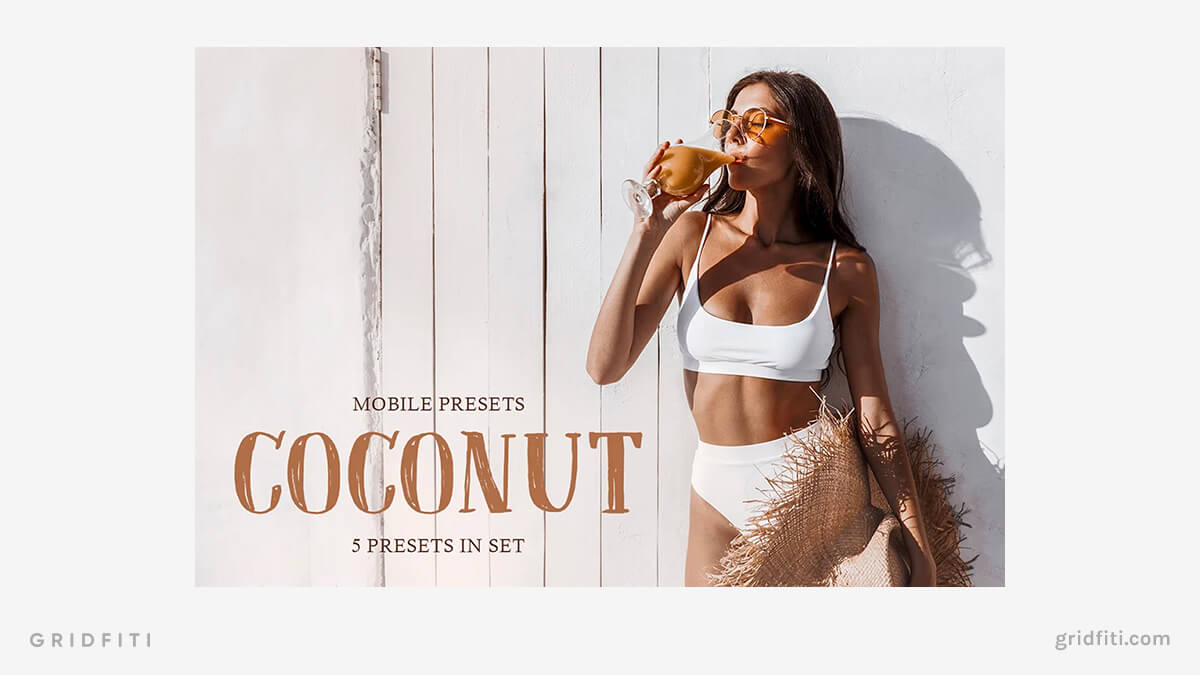 Dark Portrait Presets
We love a dark and moody aesthetic, so why not bring that to your portrait shots? Check out these 10 Lightroom presets for desktop and mobile, designed to enrich your photos with decreased exposure, deep blacks, and a warmer approach to color temperature. Have your influencer photos looking moody yet sophisticated with these presets!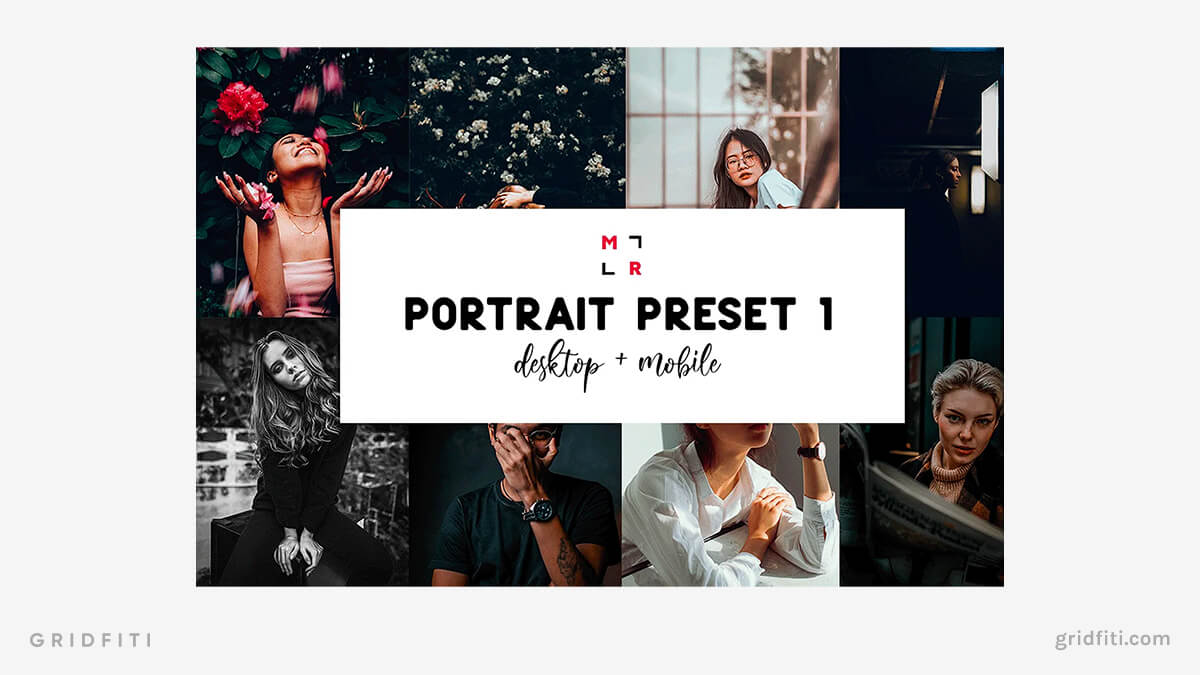 Modern Brown Influencer Presets
Bring the tones of your photos down to a neutral, pastel-like, warm brown. That's what this Modern Brown Lightroom preset collection does! Use it on lifestyle, portrait, or decor photos – these presets work best with photos that are initially monotone, so with grays or whites. These presets will transform the palette into gentle warm browns and give your photos a cohesive look!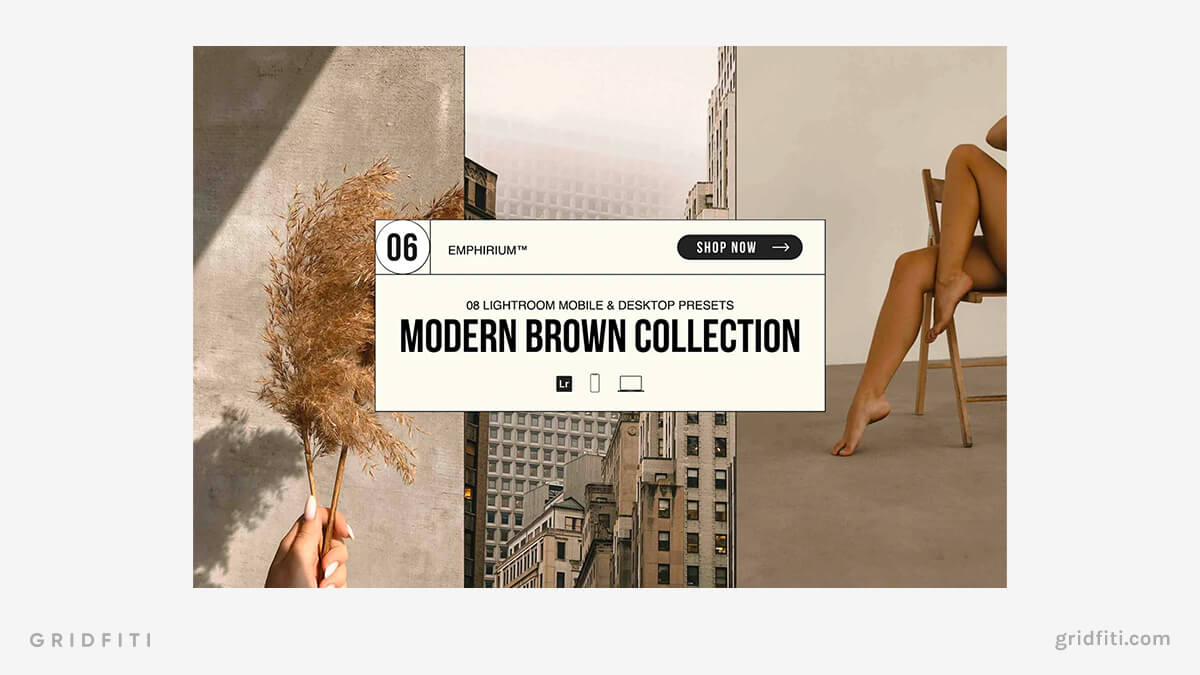 Dark Aesthetic Influencer Presets
Yet another minimal, neutral-toned preset pack – this darker aesthetic preset pack comes with 10 presets for desktop and mobile. An essential for influencers, bloggers, and content creators to create a stunning, cohesive dark look across their photos. Use these presets to give a moody vibe that works best with photos that contain blacks, whites, and grays!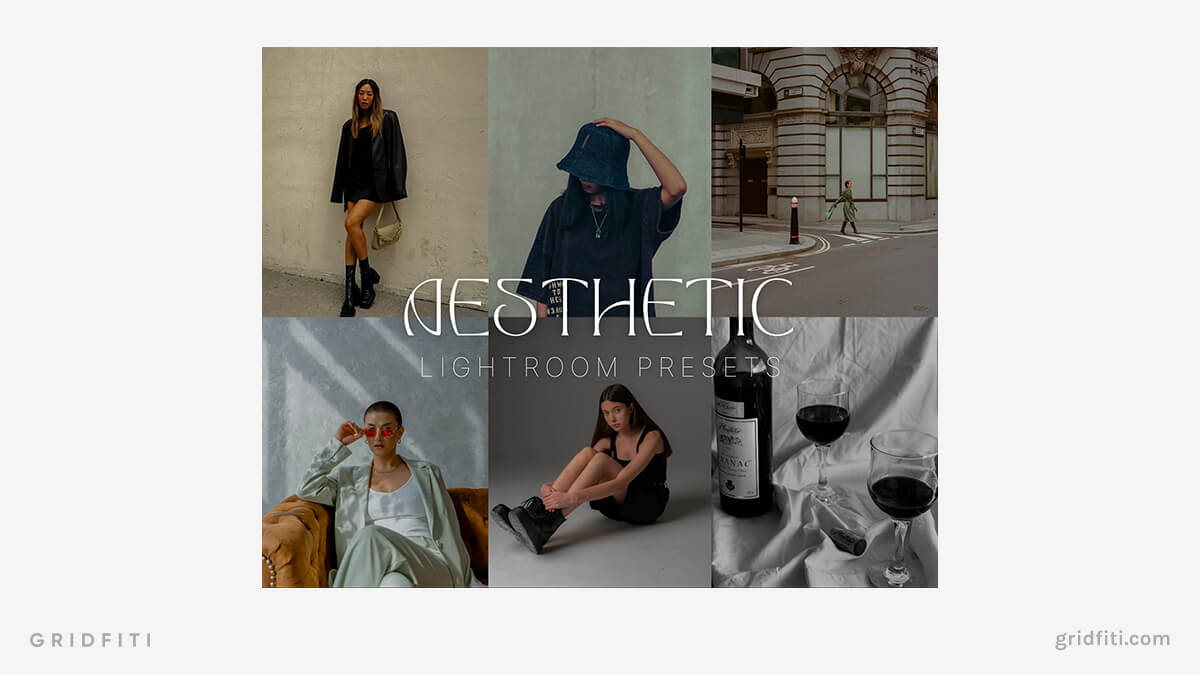 35mm Film Influencer Presets
Bring that timeless film look to your photos with these awesome 35mm Film presets! The colors are beautifully balanced to reflect the famous look of iconic Kodak and Fuji film stocks. The edits also include deep contrast, which works really well with any flash photos to recreate a disposable camera aesthetic. Try out these presets with your photos!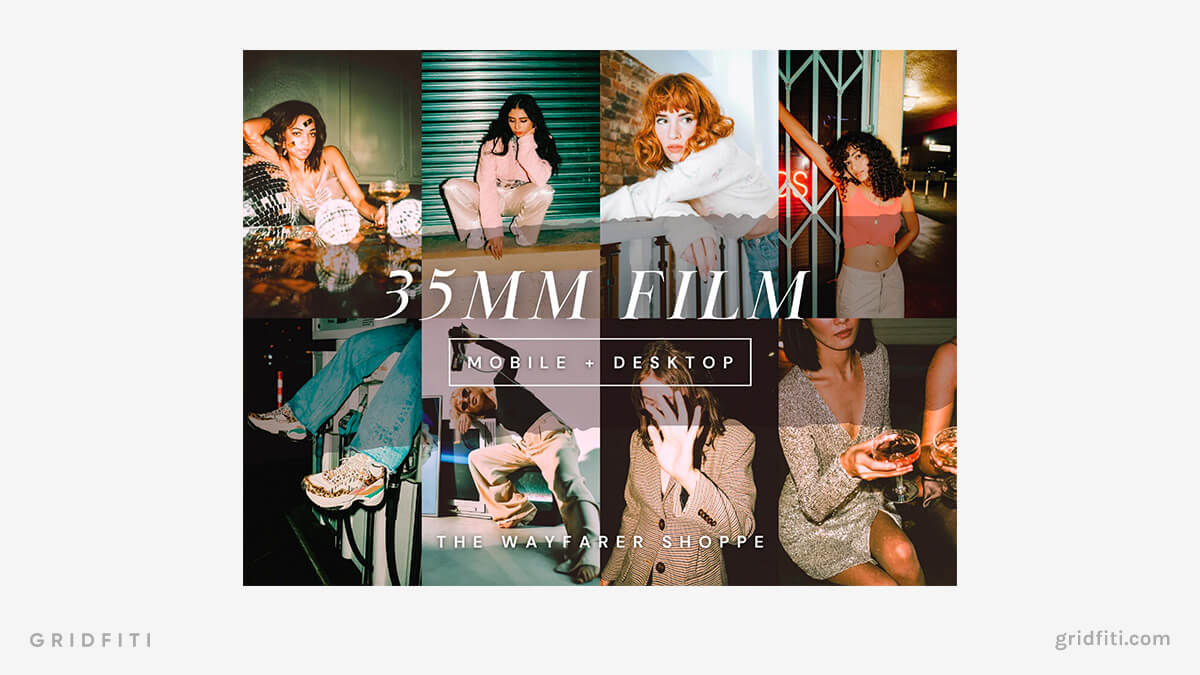 Pastel Glow Presets
Brighten up your photos with a pastel glow and a slight pink overcast. This preset pack comes with 4 presets for mobile, which are designed to enhance your day-to-day photos on your smartphone and add simple yet calming edits. Try it out on your own portraits, photos of your home, or photos of your family and friends!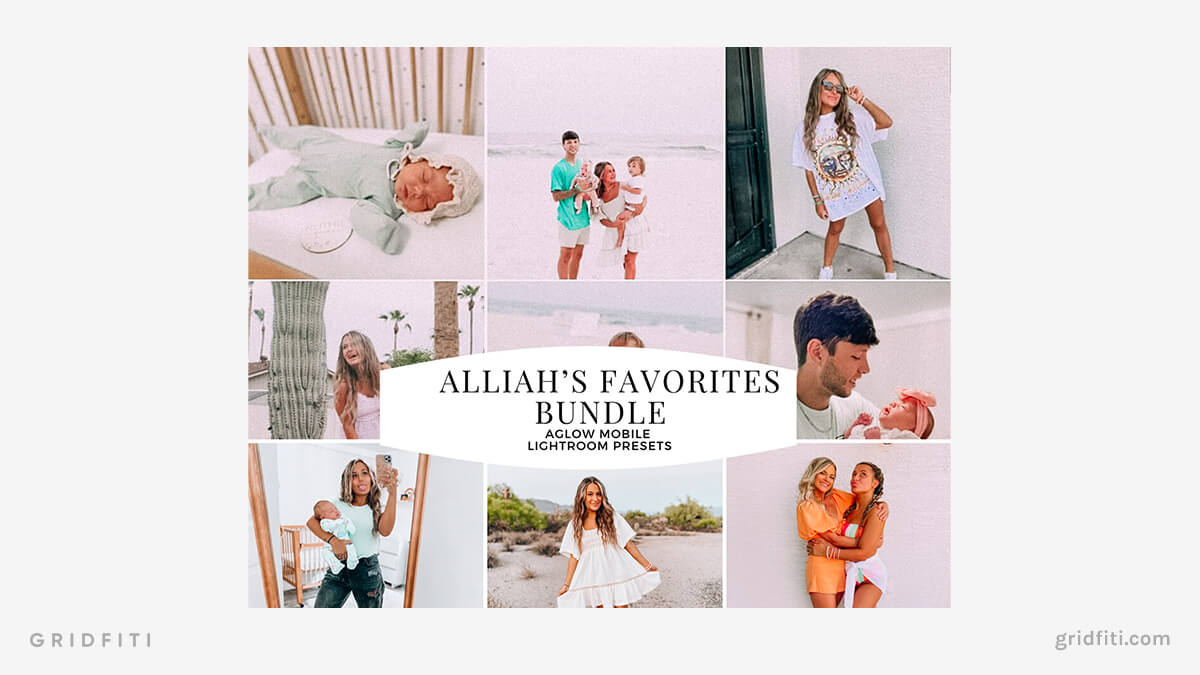 Cozy Hygge Presets
Hygge refers to a quality of "coziness that engenders a feeling of contentment or well-being." This preset pack with 12 presets for mobile recreates the Hygge quality perfectly. The warm undertones, light contrast, and balanced brightness will have your photos feeling like a warm and cozy hug. They're perfect for lifestyle influencers, product photos, or even just personal day-to-day pics!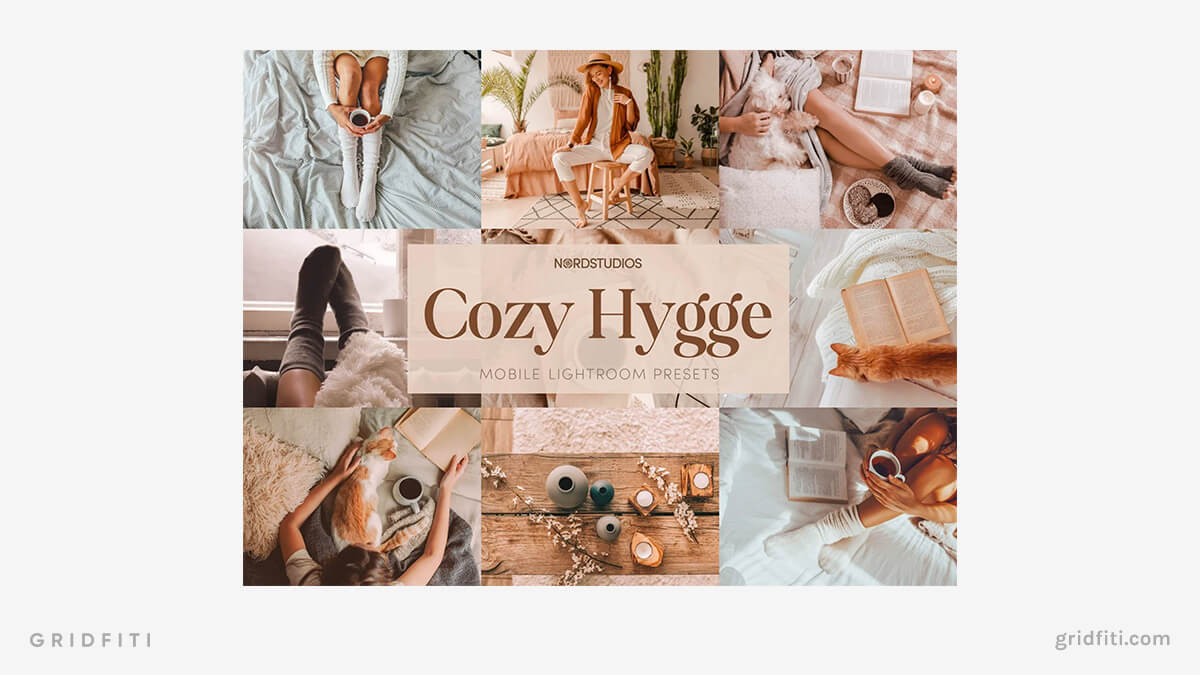 Minimal Neutral Influencer Presets
Bring the tones down in your photos to this minimal, neutral gray aesthetic. From outfit pics to decor to product to lifestyle, these 10 presets for desktop and mobile are the perfect solution to giving your photos a clean and sleek edit. The presets are best in photos that use neutral tones such as blacks, whites, grays, and light beiges.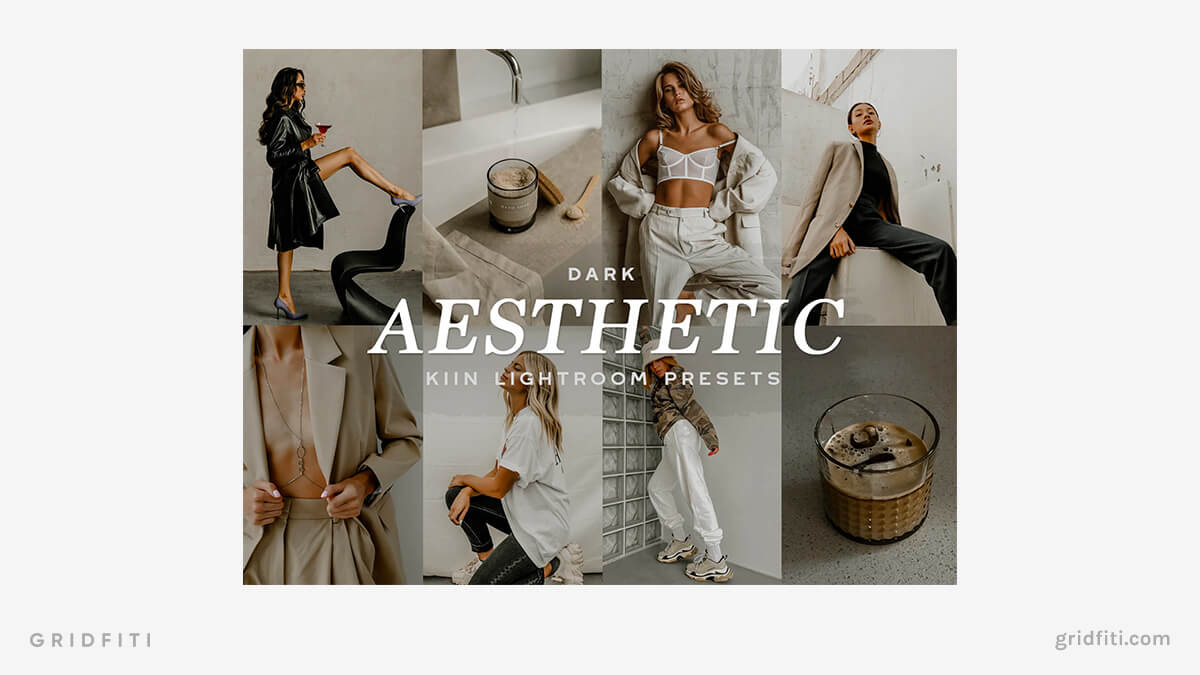 Earthy Tones Presets
Do your photos contain lots of earthy tones like greens, browns, reds, and oranges? Try out these Earthy Tones presets, which contain 5 presets for desktop and mobile. The enhanced color grading paired with dramatic lighting adjustments and a slight fade create a feeling of calmness and natural balance. Try these presets out on your nature photos, whether they're portraits, landscapes, or lifestyle pics!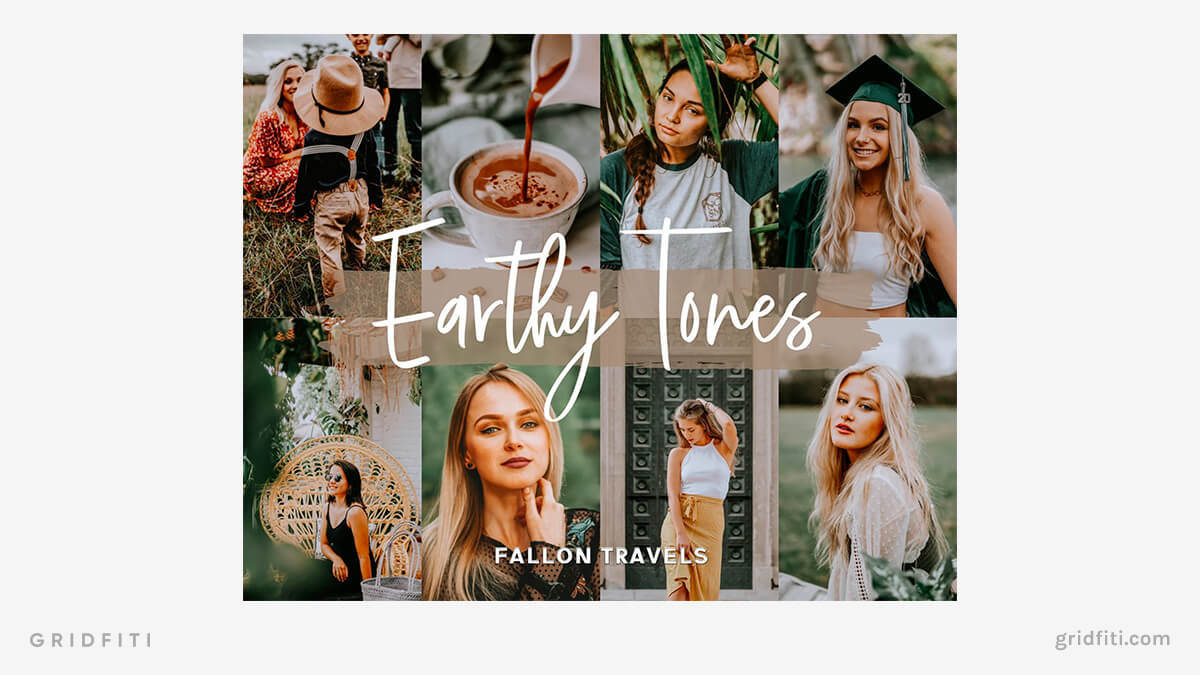 Indoor Bright Presets
Give your indoor photos that bright, light and airy look! Check out these 25 presets for desktop and mobile, which are created for you to use in bright environments. The edits create a sense of minimalism and calm, with the overall color temperature being cool. Use them on portraits, product shots, or just overall indoor and decor photos!
For more like this, don't miss our full round-ups on light and airy Lightroom presets and indoor Lightroom presets!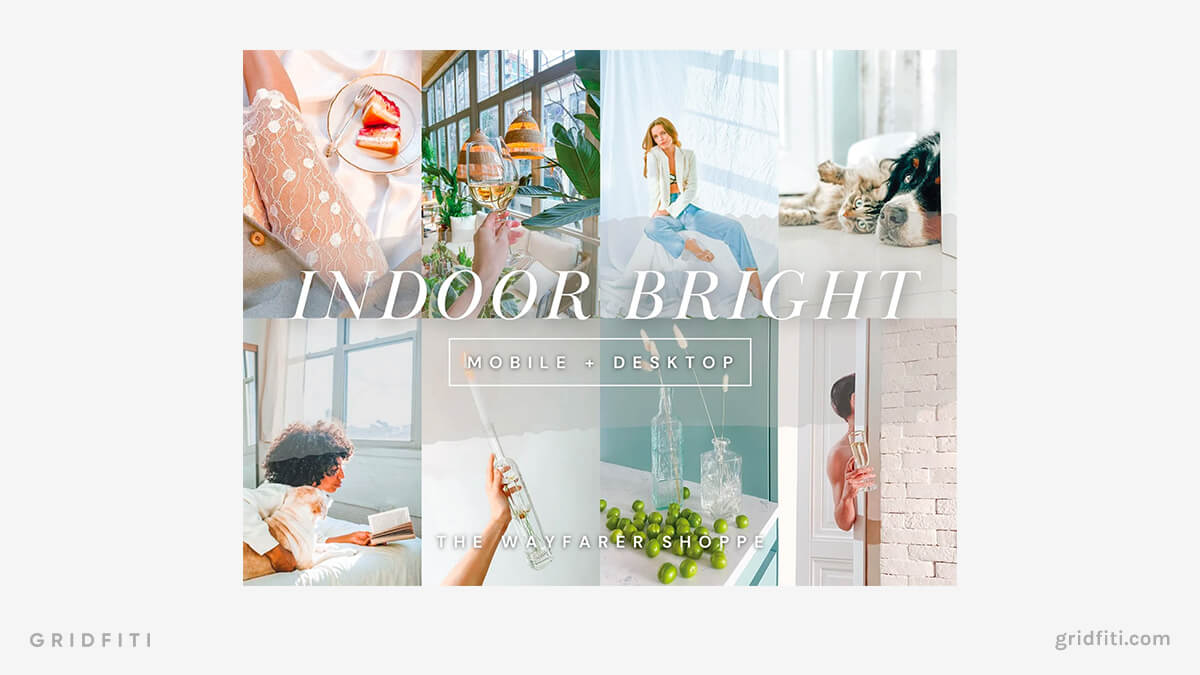 Paradise Travel Presets
Going on a trip to a tropical location? Will you be capturing lots of ocean blues, jungle greens, and earthy browns? Enhance those photos with this Paradise preset pack! 5 presets for desktop and mobile designed to make your vacation photos of ocean locations pop! They're perfect for influencers, travel bloggers, and any creative looking to take their photos to the next level.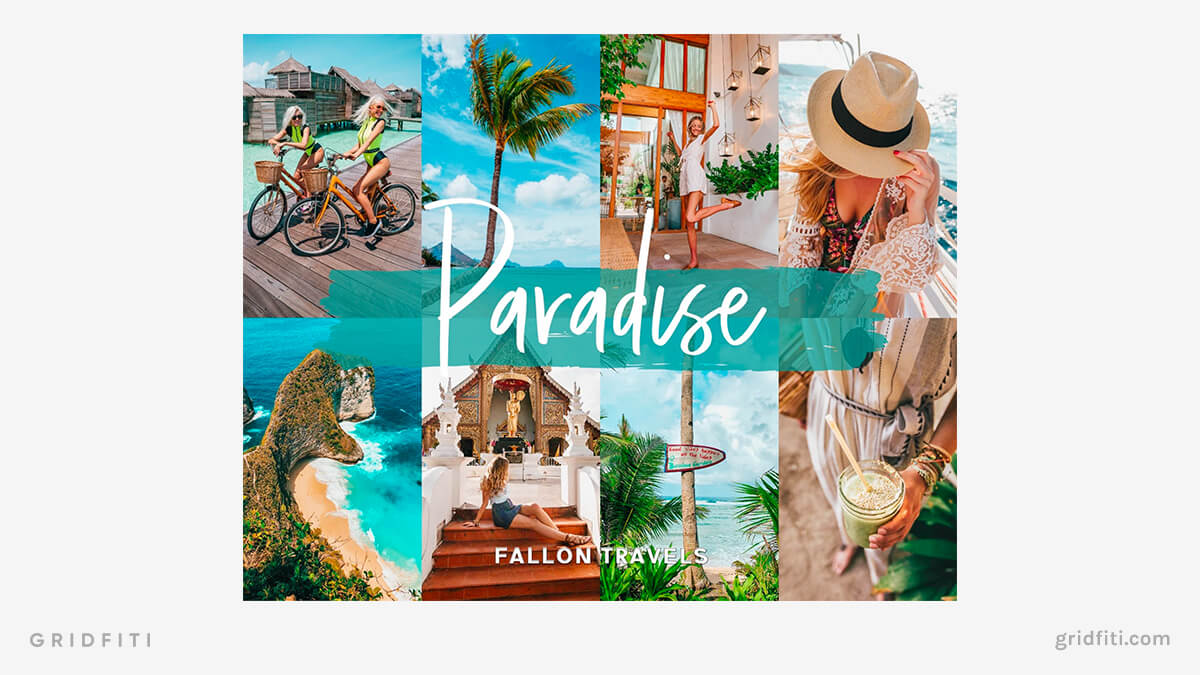 Insta Girl Presets
We love a natural, no-filter look, and this simple 14 mobile preset pack aims to recreate that. Have your photos looking like they were taken straight off the iPhone with very subtle edits that look like you haven't put too much effort into the photos. These presets are best used in bright photos that contain hints of color like greens, blues, or pastel tones.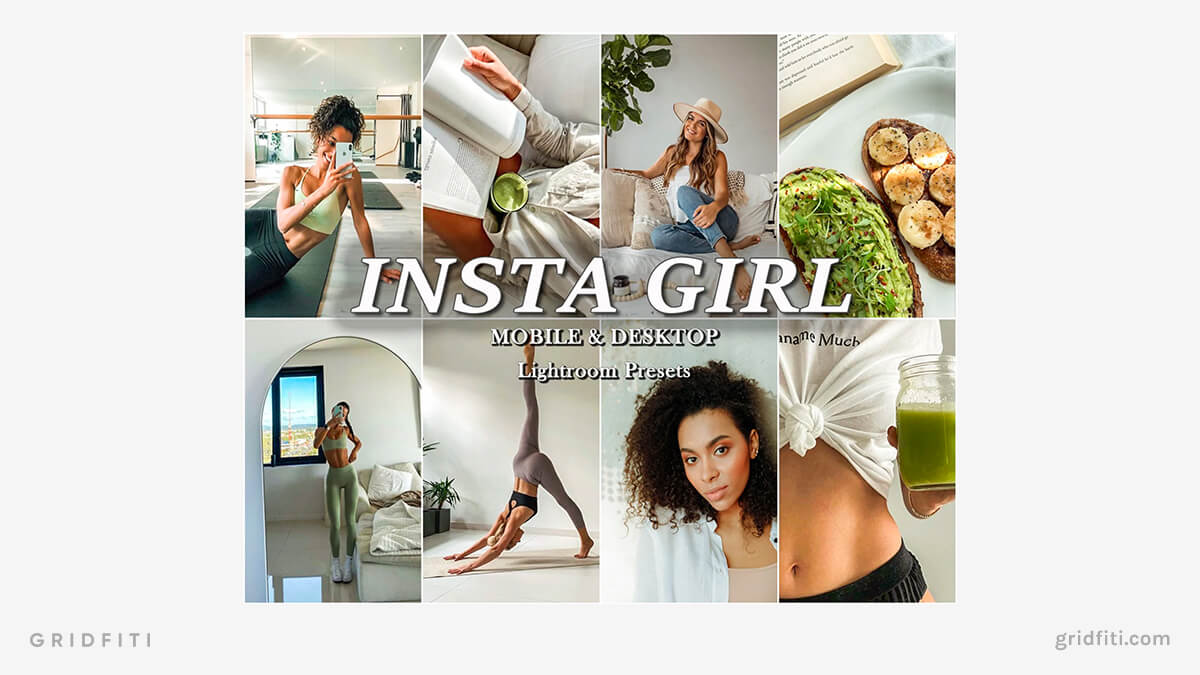 That Girl Preset Pack
Another preset pack with the natural, no-filter look – these 10 presets for desktop and mobile aim to have your photos looking as untouched as possible. The color adjustments here are minimal, and the overall palette is neutral in tones. These presets work really well with fairly monotone environments that have a pop of color. Check out some of the examples and try it out on your own photos!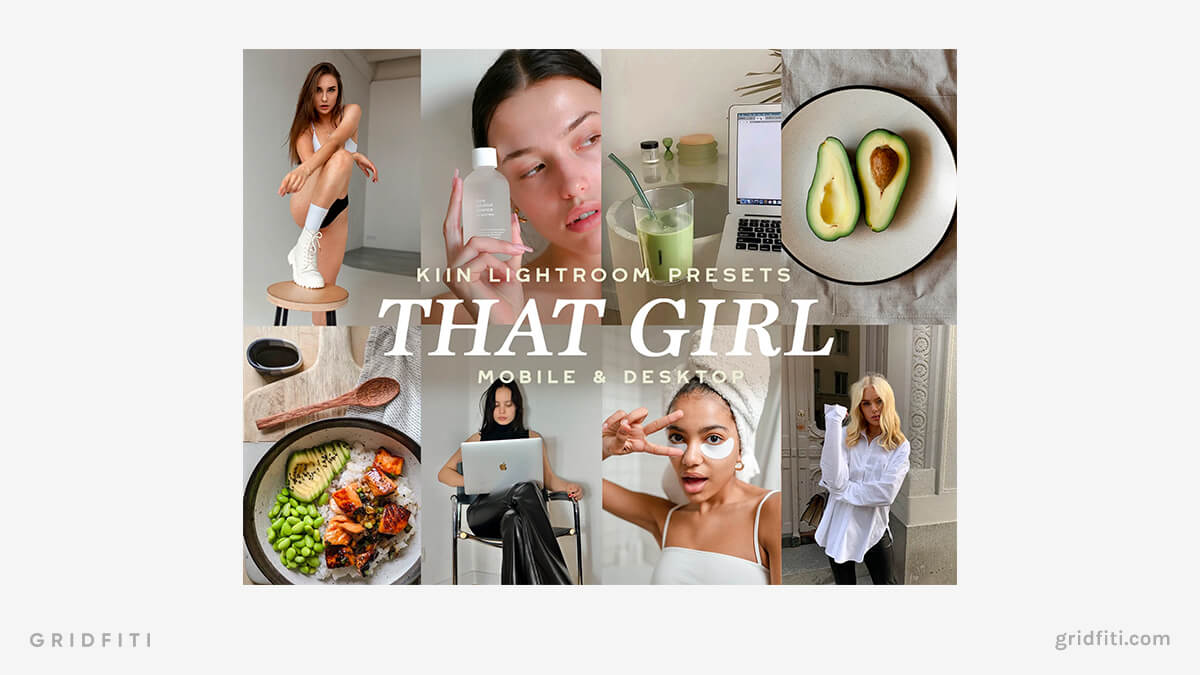 Vibrant Travel Presets
The influencer photo look comes to life with travel photos, and there's no better way to enhance those travel pics than with a punch of vibrancy! Check out these 15 presets for Lightroom desktop and mobile that boost all the colors – reds, blues, yellows, oranges, and greens – while balancing highlights and shadows. It's an influencer photo staple to feature several travel photos, so here is your preset pack to do just that!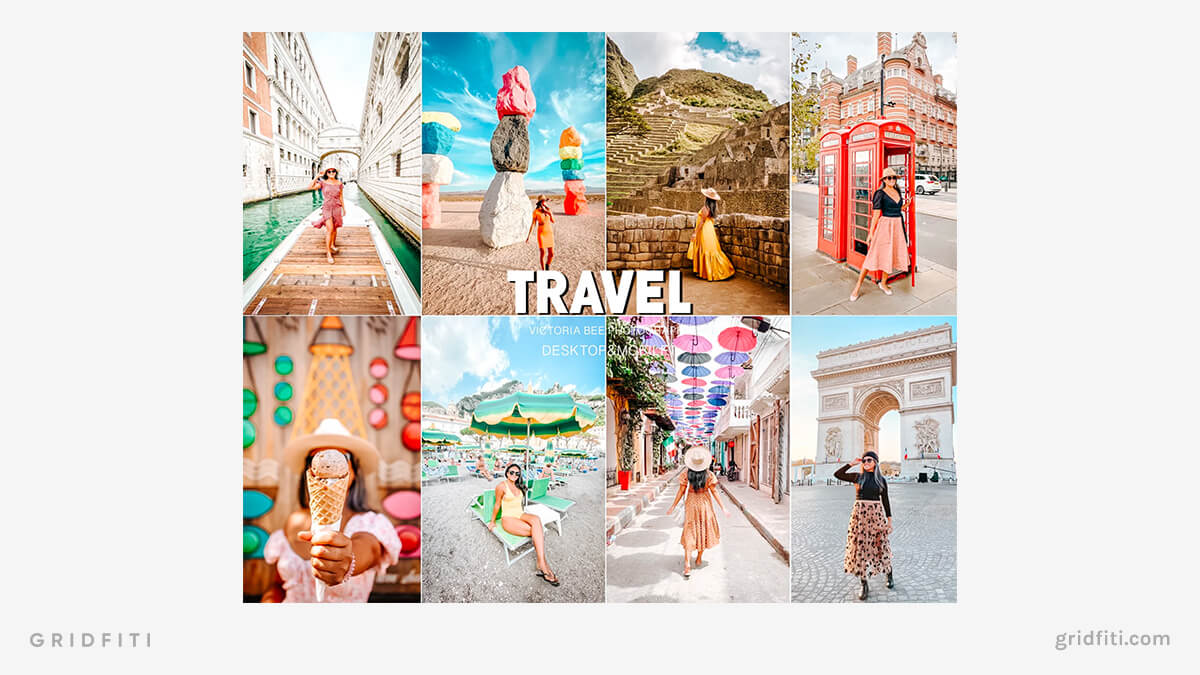 Free Influencer Presets
So, you've seen the wide variety of influencer preset options out there. It does get a little intimidating deciding which ones to go with! Check out a few of these free influencer presets to test out your editing style before committing to a pack.
Warm Pastel Presets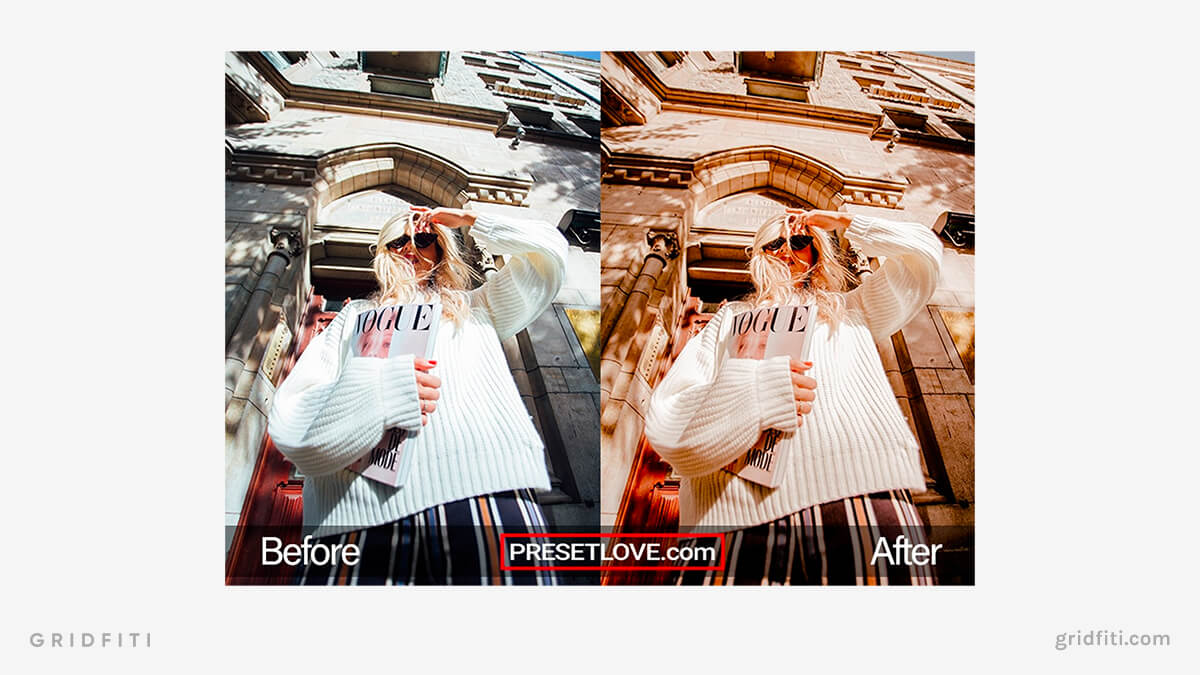 Street Blue Free Preset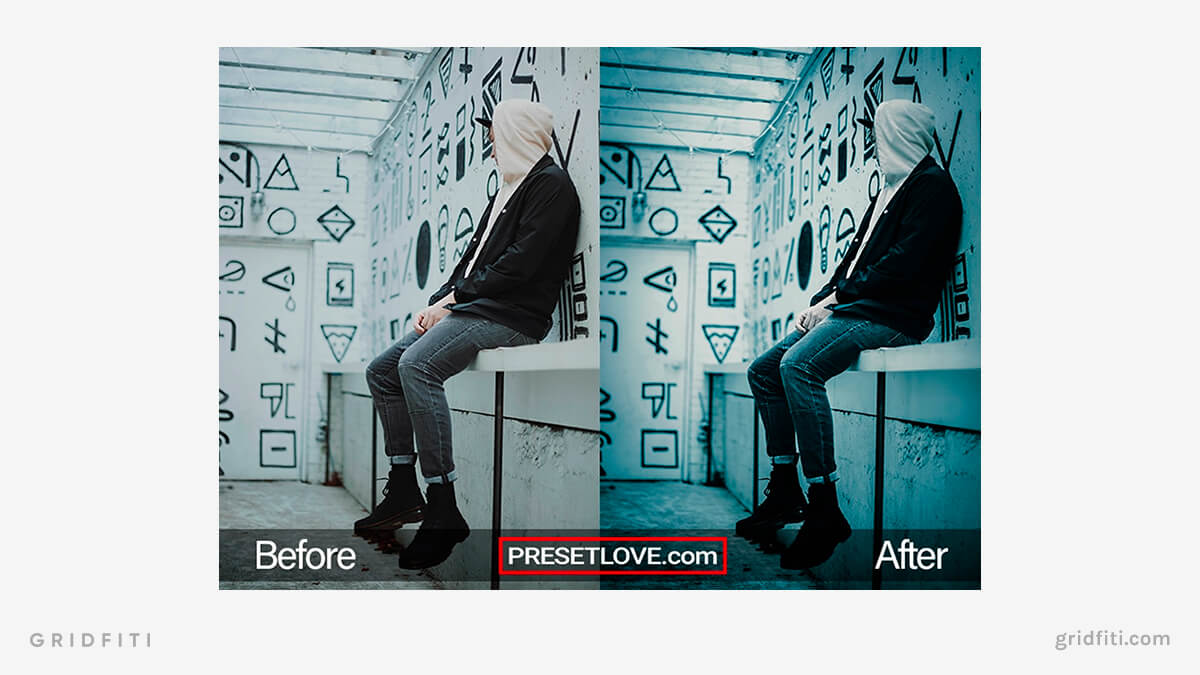 Film Portrait Free Preset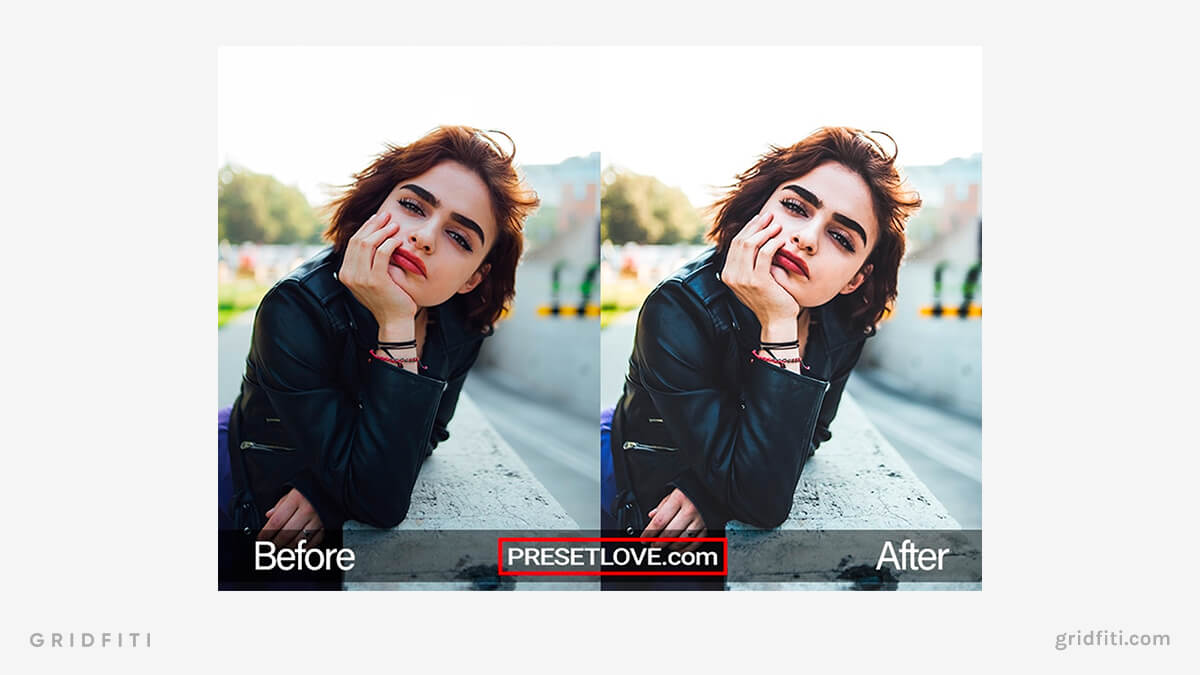 Free Travel Influencer Preset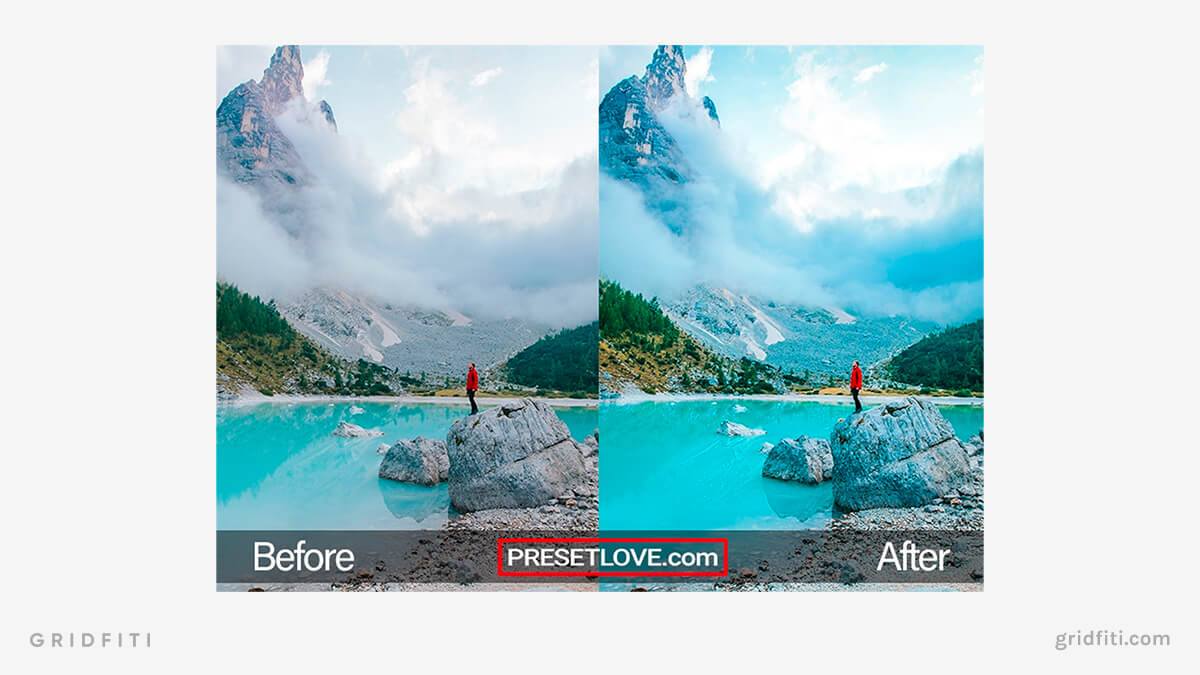 Free Light & Airy Influencer Preset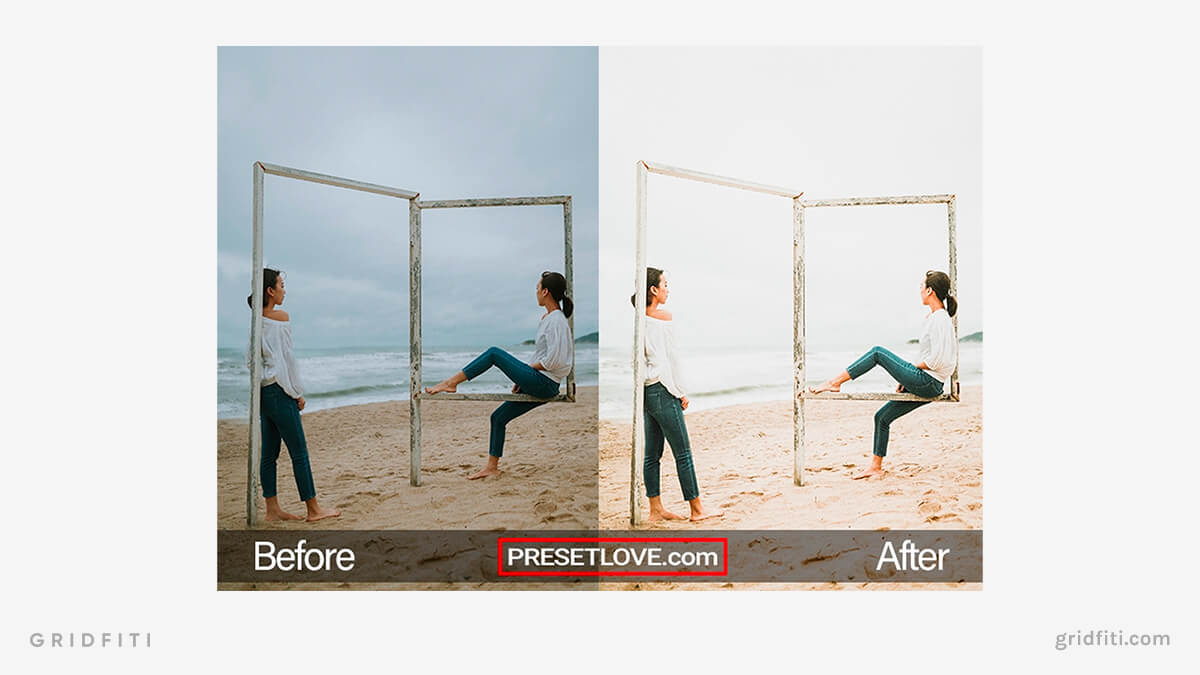 Tropical Tangerine Free Preset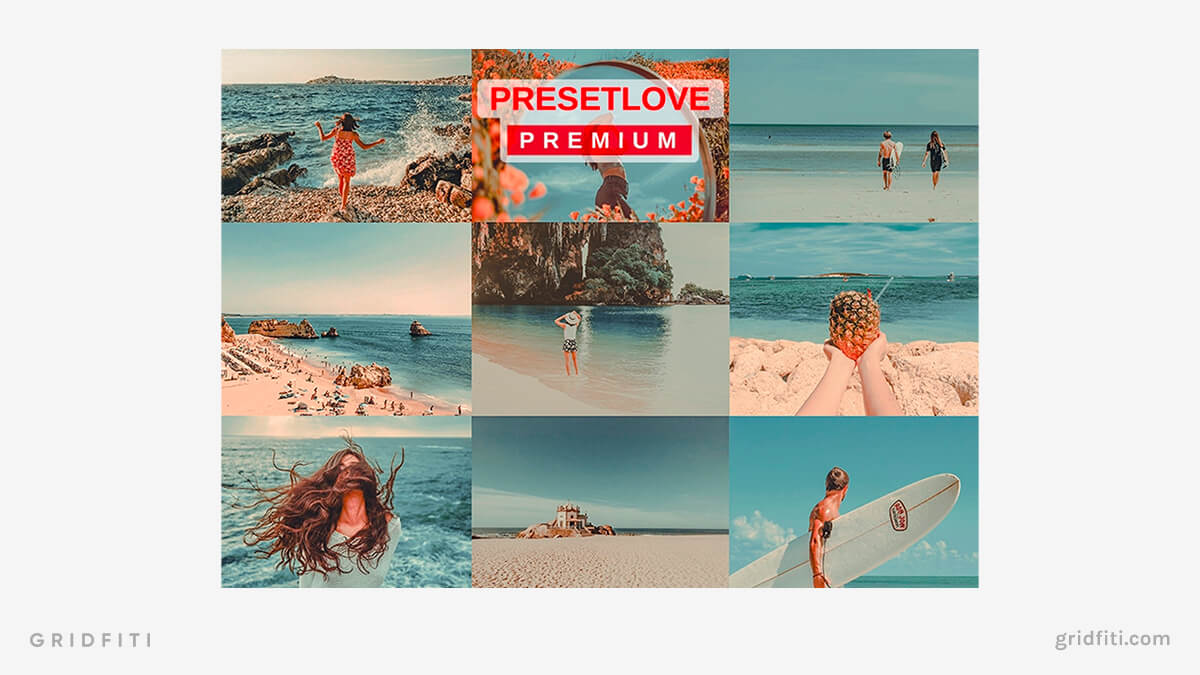 What do you think of these influencer presets? We know that the influencer aesthetic can span a wide variety of styles, so let us know if there are any other presets we should include in the comments down below!
Gridfiti is supported by its audience – when you buy something using the retail links in our posts, we may earn a small commission at no additional cost to you. Read more about our affiliate disclaimer.