Whether it be a Fujifilm Quicksnap or Kodak Power Flash – we love the unmistakable look that disposable cameras produce.
It's no question that disposable camera photos give a feeling of nostalgia and authenticity that digital images sometimes lack – and whether you're wanting to get this look while cutting down costs, or reducing your carbon footprint, luckily you can use presets on your digital images!
There are a ton of options out there, but we've narrowed it down to some of the best disposable camera presets for Lightroom.
Looking to achieve the Polaroid camera look? Check out our round-up post of the best Polaroid Lightroom presets!
Want more film photography tips? Join our mailing list, and check out our several other film photography and preset guides.
Quick Recap: The Disposable Camera Effect
Before we dive into preset options – to help you pick your next favorite pack, let's first quickly break down the simple elements that give disposable camera photos their signature look!
Grain from disposable camera lens specs
Disposable cameras are meant to be an all-purpose type of camera. Because of this, they're usually built with lenses with wide focal lengths and high apertures – to ensure that your image is in focus in several settings. This often hinders low-light performance, and brings out grain in the built-in high ISO film that we all recognize as a key characteristic of the disposable camera effect.
Faded appearance in low light
A common theme amongst all disposable cameras is how they perform in low light settings. As these cameras have built-in flashes and high aperture lenses, low light can be hit or miss – causing faded blacks and, again, heightened grain! Keep an eye out for these features in these packs.
High contrast with flash and in other light-abundant environments
Due to disposable cameras' poor low light performance, the built-in flash is there to save the day. When the flash is deployed at a close subject, contrast is high – with brighter highlights, and darker shadows. This is due to the abundance of light that the flash presents paired with the high shutter speed.
Soft focus from plastic lens
Typically, our digital and film cameras have higher quality lenses attached to them, but with disposable cameras' single-use nature and low cost build, their plastic lenses attribute to their signature soft glow. Presets that emulate this look are a plus!
The Best Disposable Camera Presets for Lightroom
Now that we've dissected key characteristics of the disposable camera effect and aesthetic, hopefully you know what to look for in a good disposable camera effect preset. Let's jump into the preset packs!
Vintage Film & Disposable Presets
Aaron's Vintage Film preset pack comes with 3 retro style vintage film and disposable camera looks. It's simple and to the point – with fade, emulated grain, as well as tones that you'd find with a disposable camera. It's just up to you to ensure that when you're shooting, you emulate the nature of disposable as much as you can, capturing at a wider angle, and using flash in low light!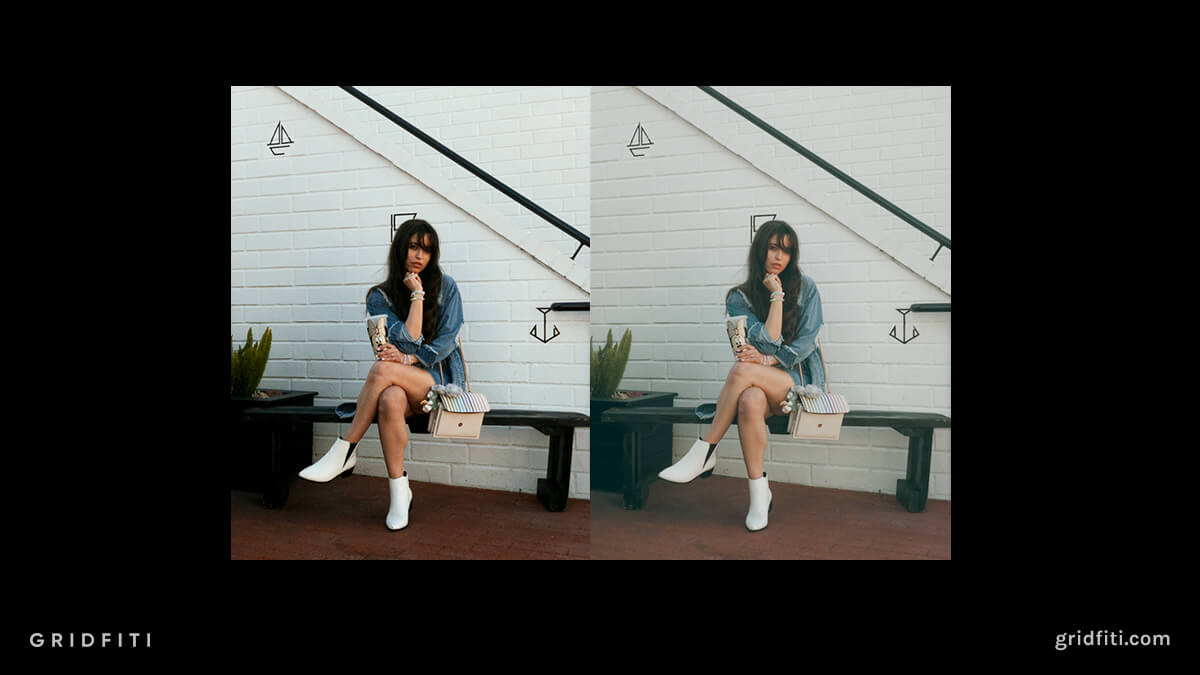 Warm Nighttime Flash / Dark Disposable Camera Effect Preset
Designed to be used with nighttime photos, and ideally with flash, this preset perfectly emulates the late night disposable look with a warm look. Summer nights, at the club, a classic night in –  apply this preset in one click to your flash night photos for some instant nostalgia!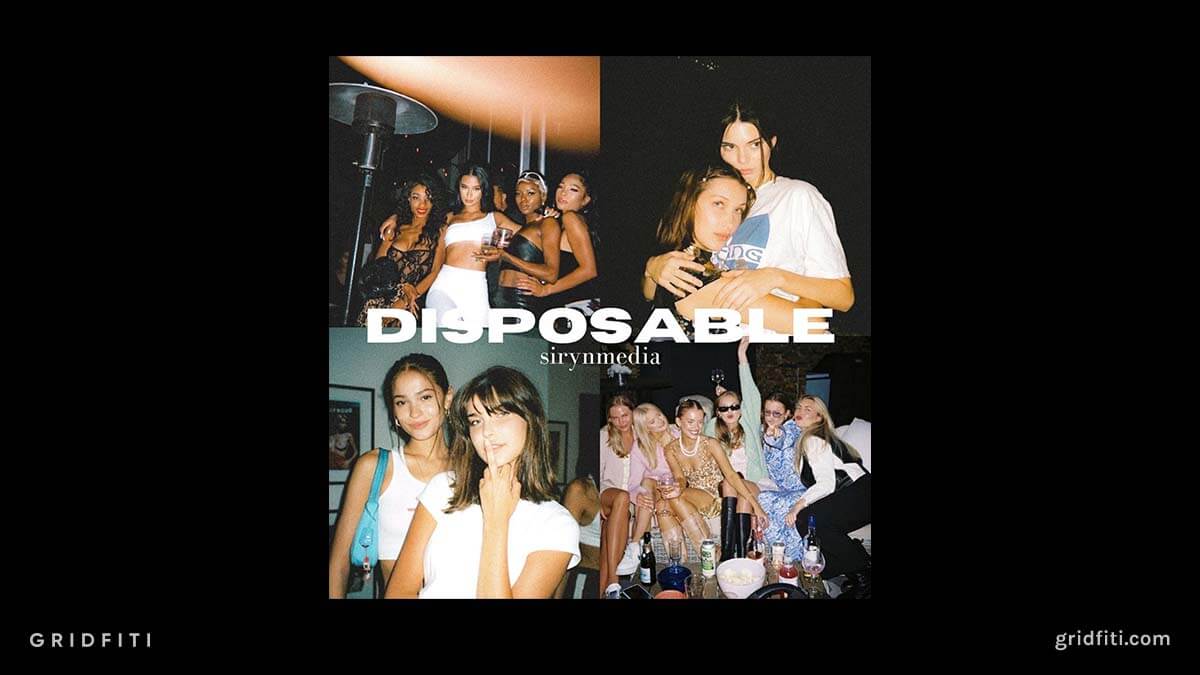 Green Nighttime Flash / Dark Disposable Camera Effect Preset
Another great pick to emulate the dark disposable camera effect, this preset offers similar characteristics to the previous pack – however, adding more of a green cast to your images!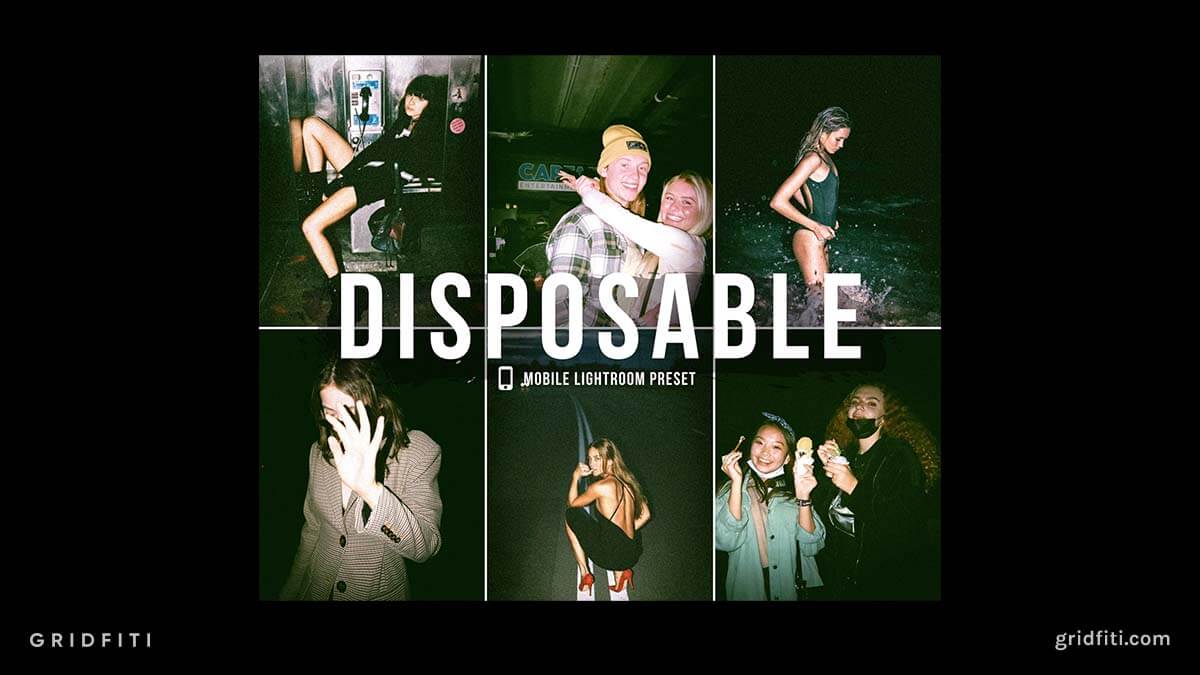 Versatile Disposable Camera Presets (7-Pack)
This Lightroom disposable camera preset pack comes with 7 presets, emulating the disposable look in a variety of photo types. Whether it be in broad daylight, at night, indoors, or outdoors, this preset made for both mobile and desktop Lightroom will get the job done!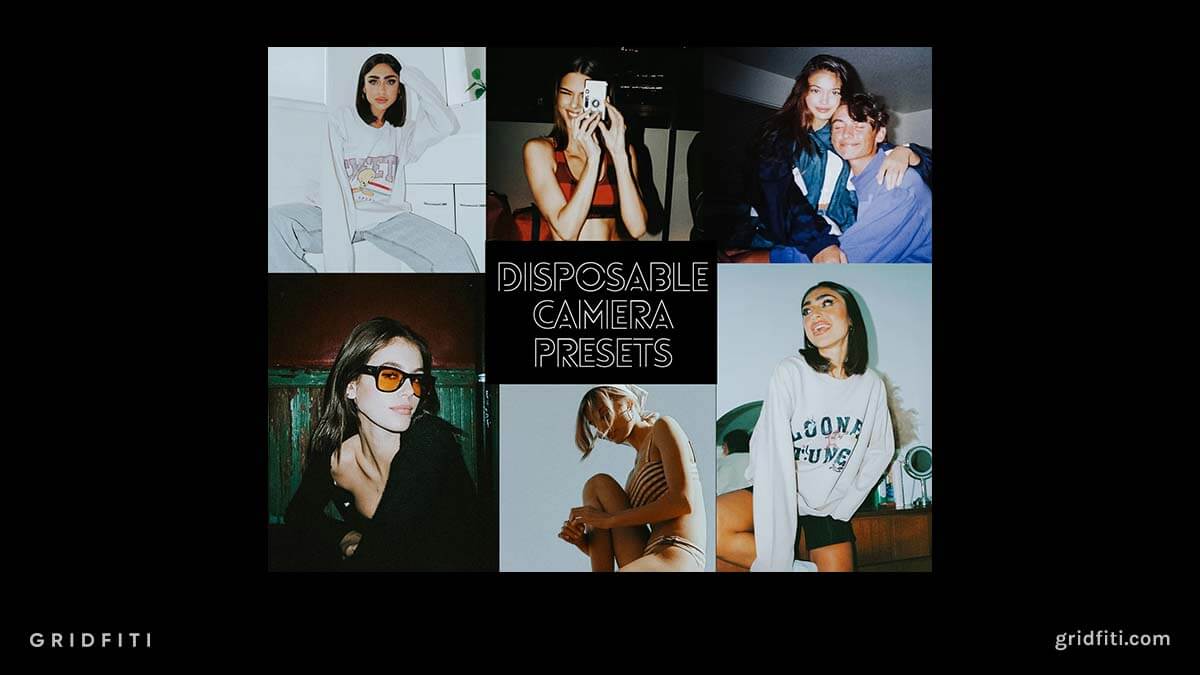 Disposable Film Presets
The Disposable Film preset pack from Presetscope is limited to the Adobe Lightroom mobile app only, but we feel this is one of the most representative disposable looks for portraits. The color grading gets it all right, but also holds back on the grain to retain the sharpness that digital images provide. All in all, this pack is a fair midpoint between respecting the quality of digital images, with the nostalgic look and colors of disposable!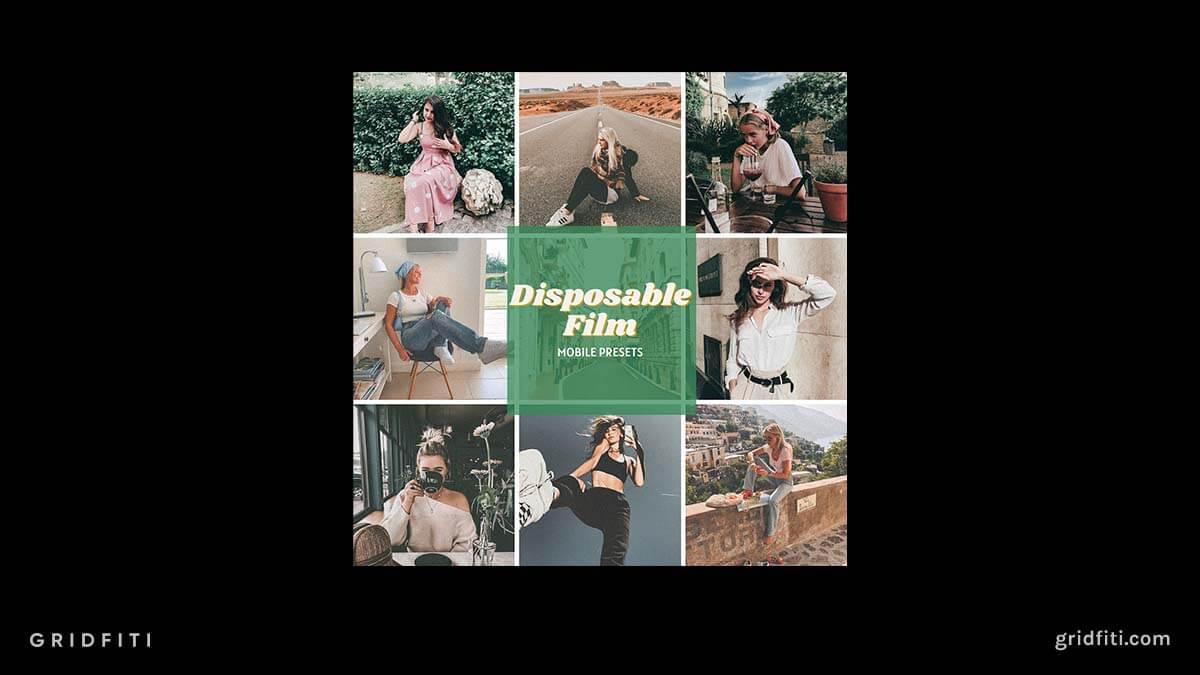 Disposable Camera Preset for Portraits
This single Lightroom preset for mobile and desktop gets you the disposable film camera look with an emphasis on portraits. The effect it provides fades the tones and shadows, warms up skin tones, and adds a touch of grain to complete the look. The preset also adds a subtle glow around light sources, which you'll find with the real deal due to disposable cameras and their plastic lenses. Check it out!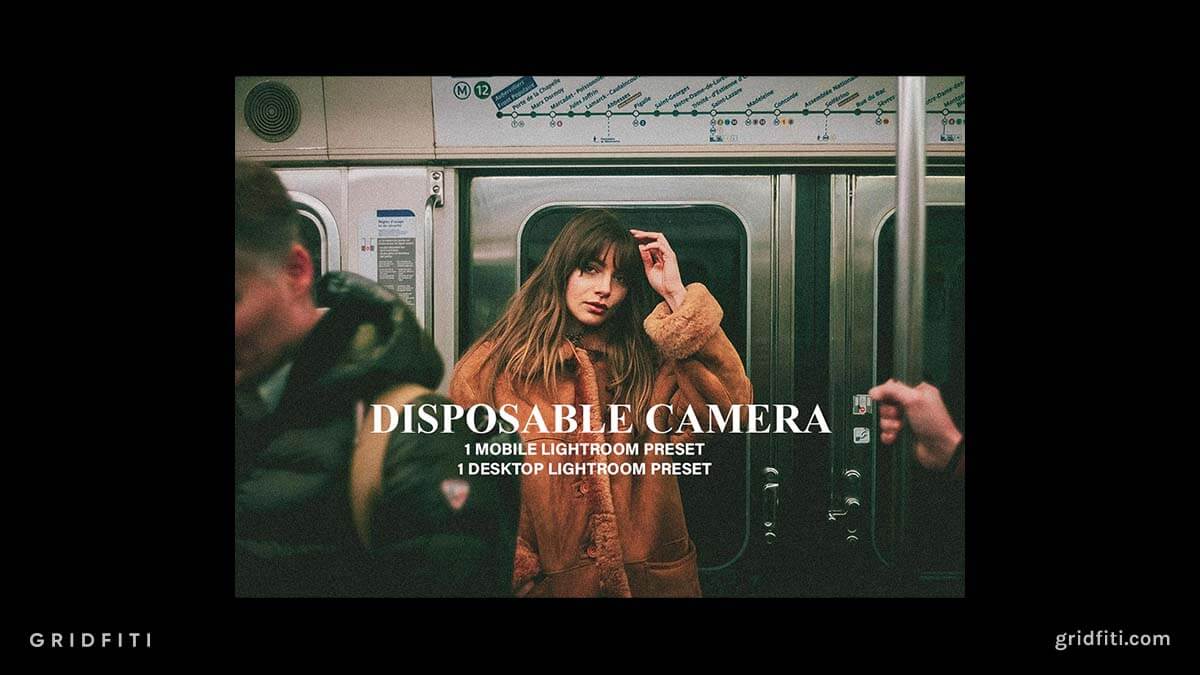 Vintage Retro Disposable Camera Preset
This Retro Lightroom preset pack comes with a set of 12 presets for mobile and desktop – all outfitted to give your digital images the retro look that's often pronounced in disposable film shots! Its warm tones, and slight green cast that's reminiscent of Fuji film stocks, makes this a perfect pick for your vacation shots, or any casual sunny afternoon.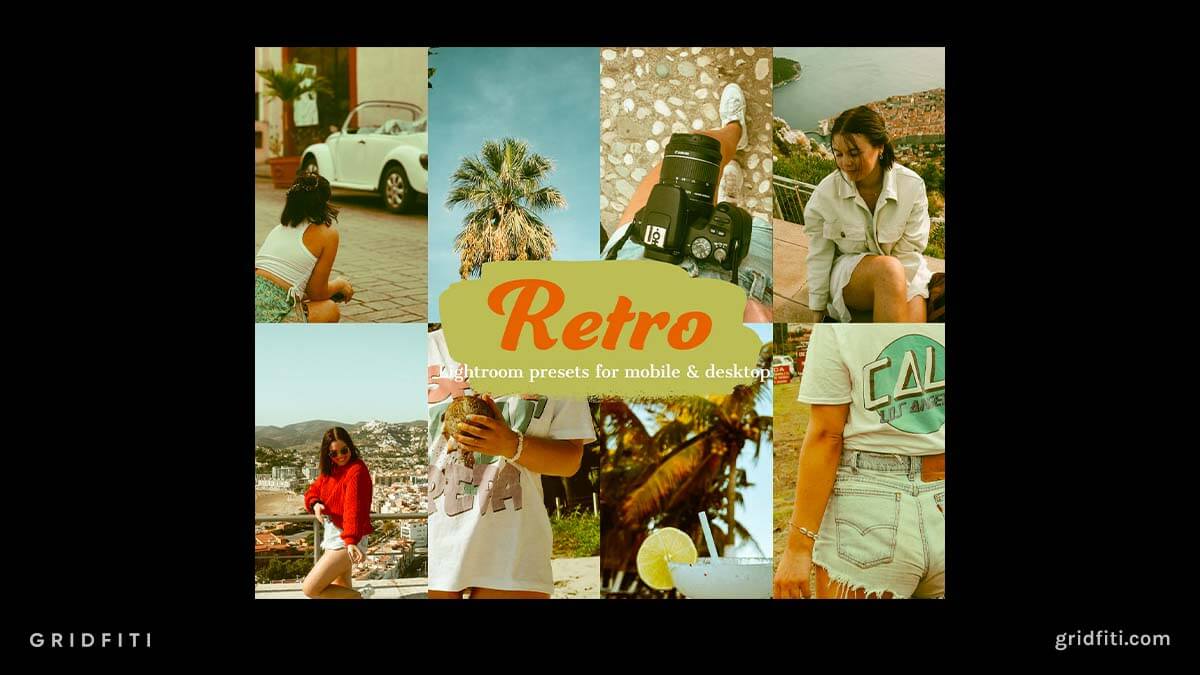 'I Look Like Film' Disposable Camera Presets
This preset pack takes the nostalgia and imperfect look of disposable film cameras, and wraps it up into a one-button-does-all tool for transforming your digital images! This preset pack holds back a bit on the fade and the grain to keep your digital image's sharpness intact. Check it out to turn your images into the disposable film goodness!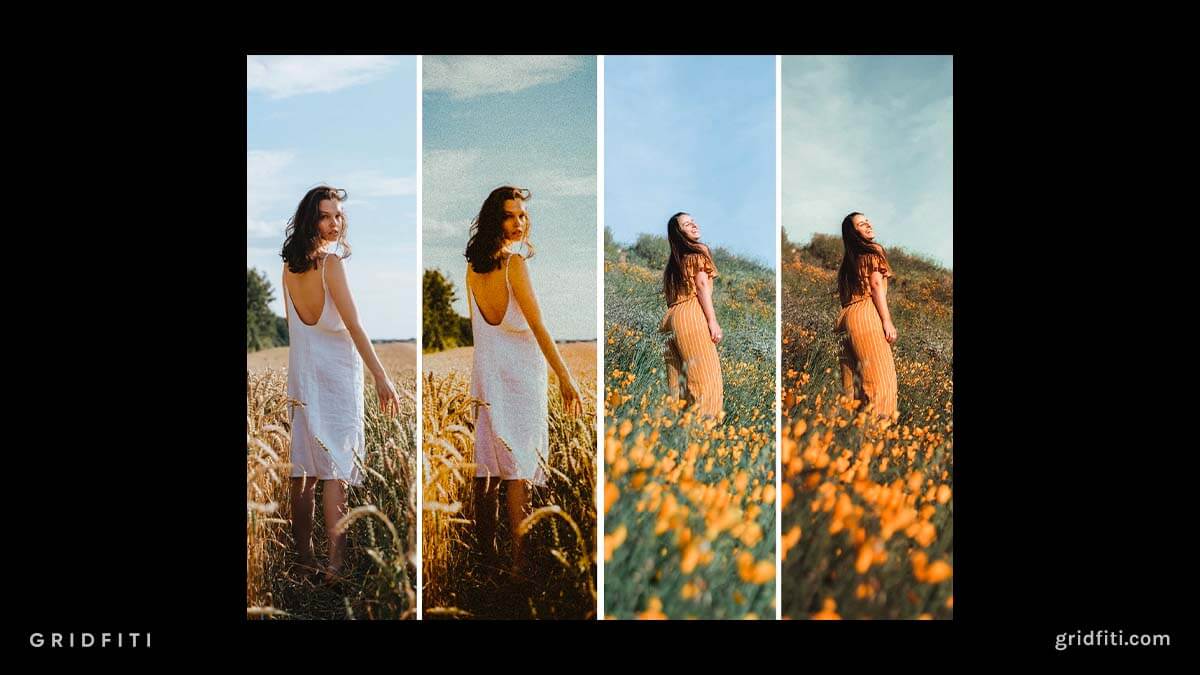 Which one of these disposable camera presets will you go with? Are there any great packs we missed? Let us know in the comments below, and tag us in your disposable-inspired pics on Instagram @gridfiti.
Gridfiti is supported by its audience – when you buy something using the retail links in our posts, we may earn a small commission at no additional cost to you. Read more about our affiliate disclaimer.