If you're looking for an efficient way to take notes, plan your day, schedule your week, and more with your iPad – look no further! Using Notability you can customize your digital documents and create a fully personalized workspace to cater to your day-to-day needs.
As the name implies, Notability is a go-to note-taking app – but its capabilities extend far beyond that. With the right Notability templates, you can use the app as your personal digital journal, notebook, to-do list, fitness planner, and lots more!
Another plus? Notability templates are compatible with GoodNotes templates as well, so if you ever find yourself undecided between the two apps, or ever want to make the switch, you can use the same templates for both platforms.
Instead of spending countless hours creating a template from scratch, save some time and check out our curated list of the best and most aesthetic Notability templates!
Looking for more student templates, academic resources, and study motivation? Join our mailing list!
Aesthetic Notability Digital Planner Templates
Build good habits, plan your days, and make sure you're never double booked again by planning out your days with a Notability planner template! Whether you're looking to schedule in meetings, dinners, or a workout, use a Notability template to organize your life on-the-go from your iPad.
Atomic Habits Notability Planner Template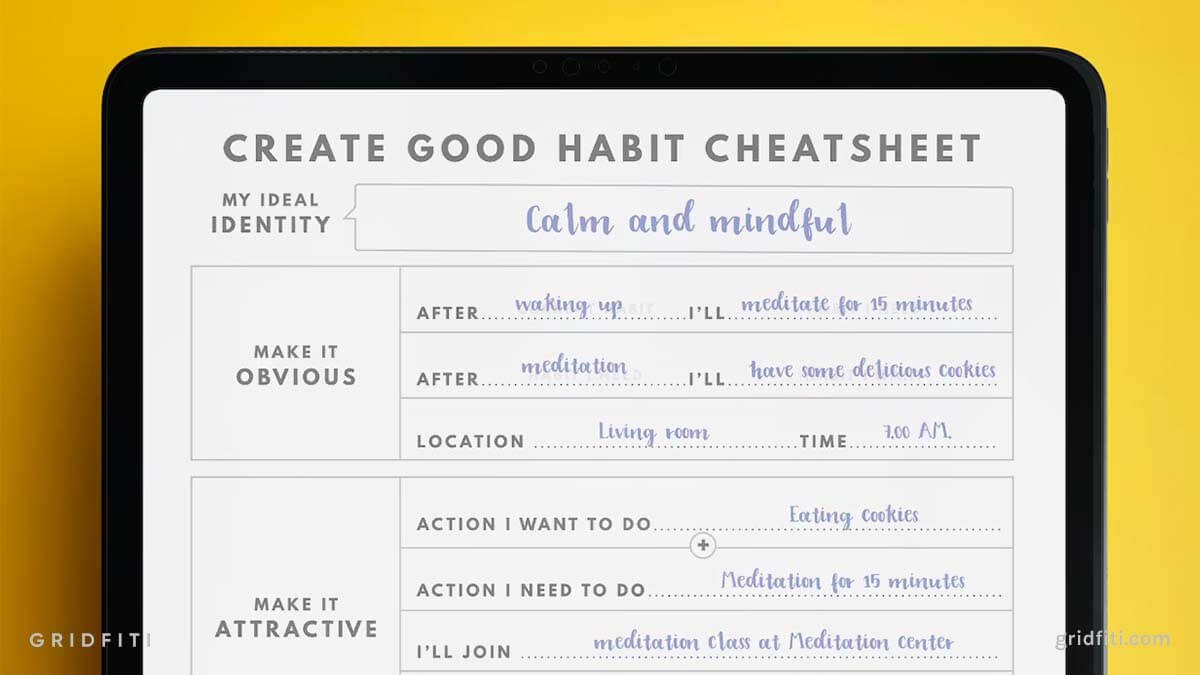 All-in-One Notability Digital Planner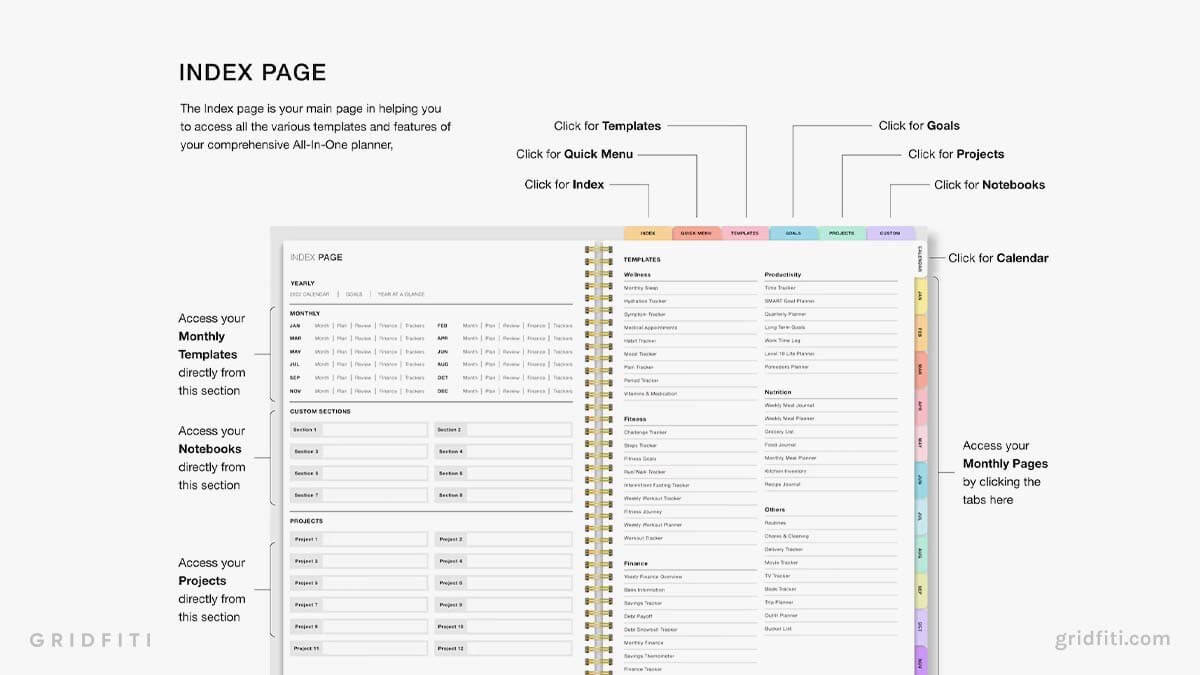 The Ultimate Modern Planner for Notability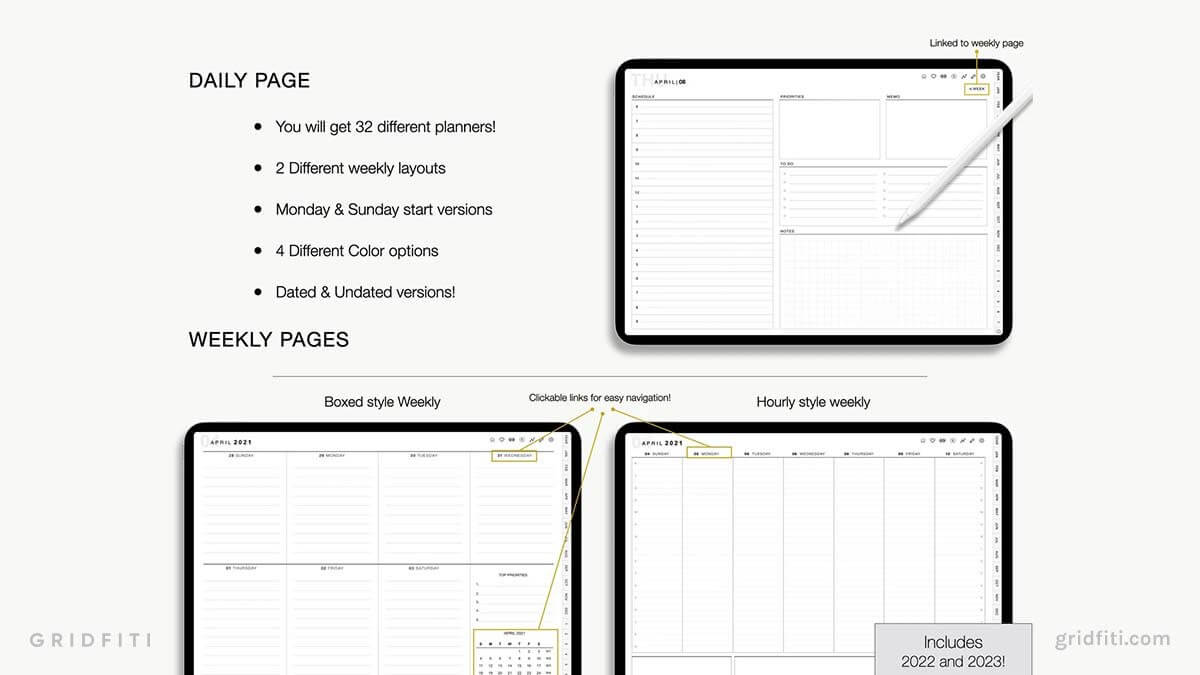 Notability Digital Fitness Planner & Journal Template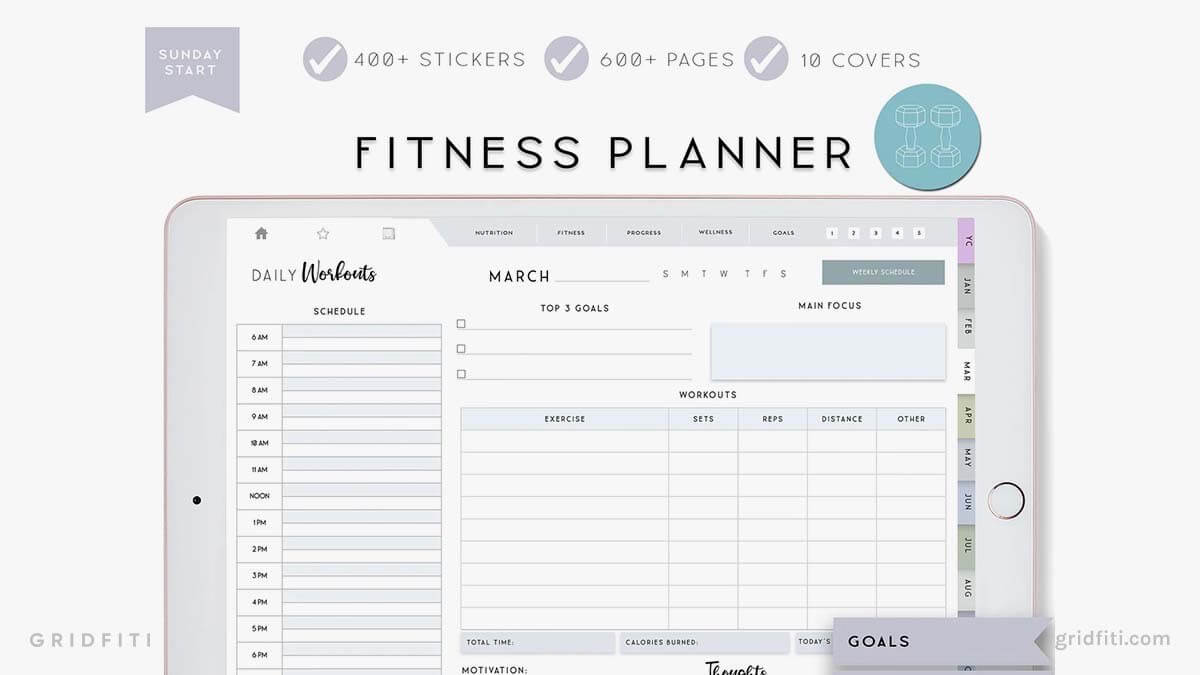 Household Digital Planner for Notability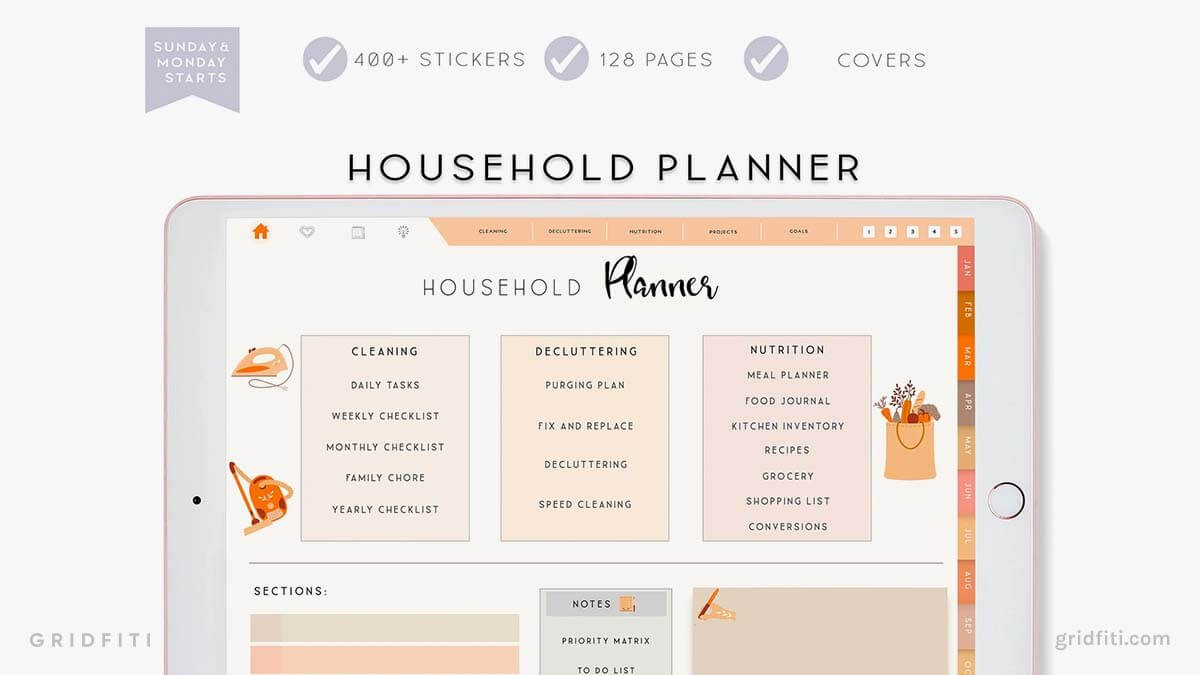 Digital Daily Teacher Planner Template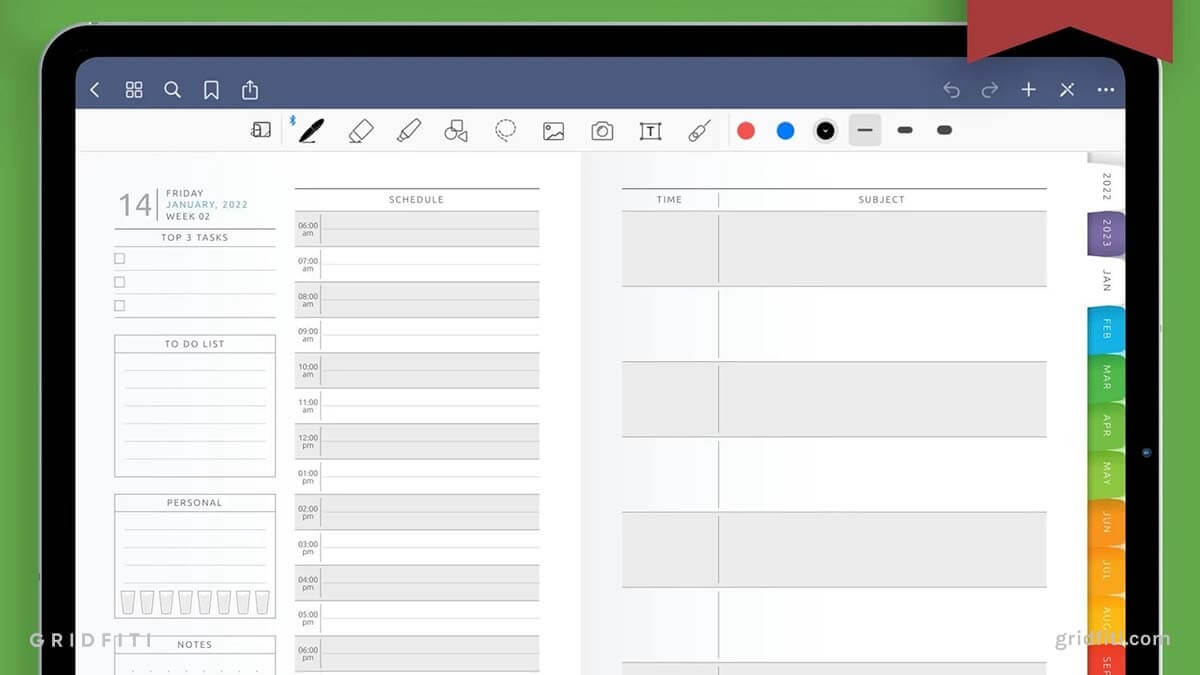 Notability Templates for Students
If you're looking to have a productive semester, a Notability student template is a great place to get started. Use a Notability school template to plan out your class schedule, track grades, monitor assignments, and more!
Notability Digital Student Planner – Undated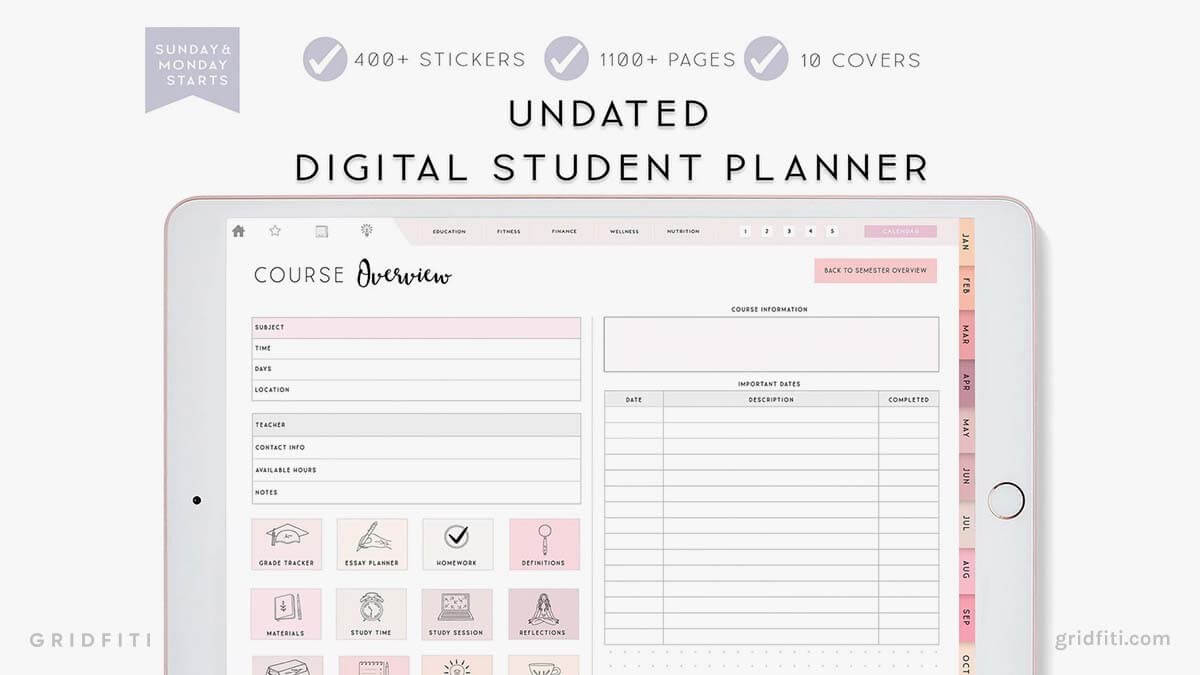 Colorful Notability Study & Planning Templates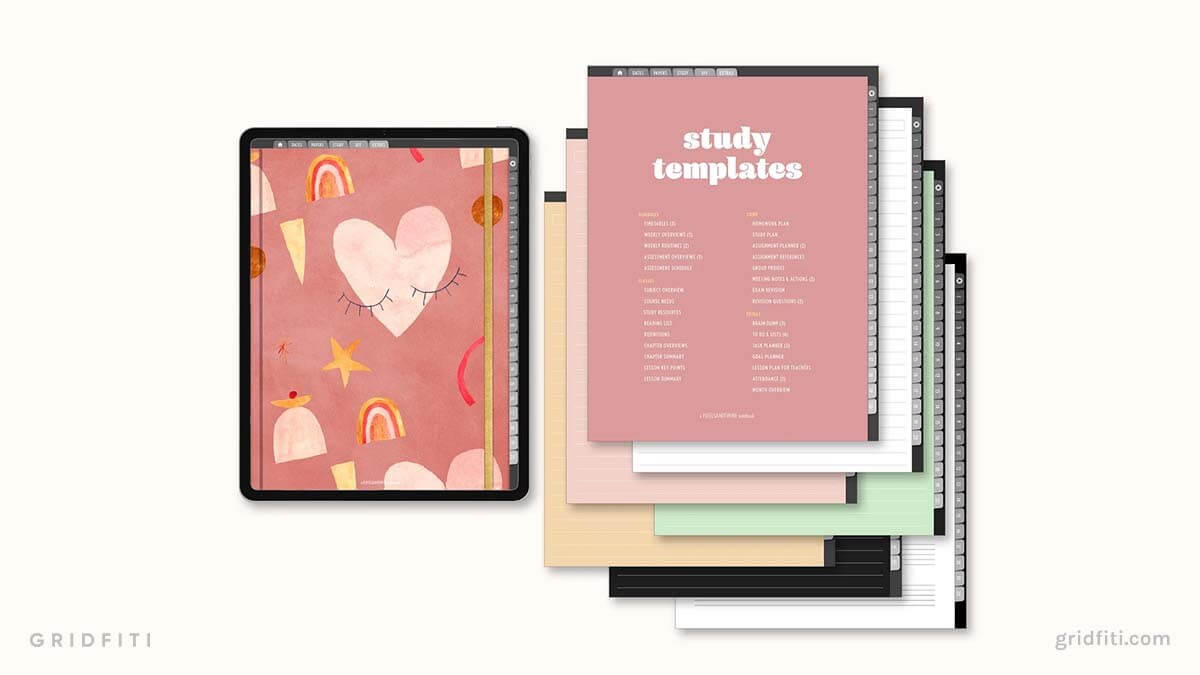 44 Study Planner Template Pack – White, Black, Green, Pink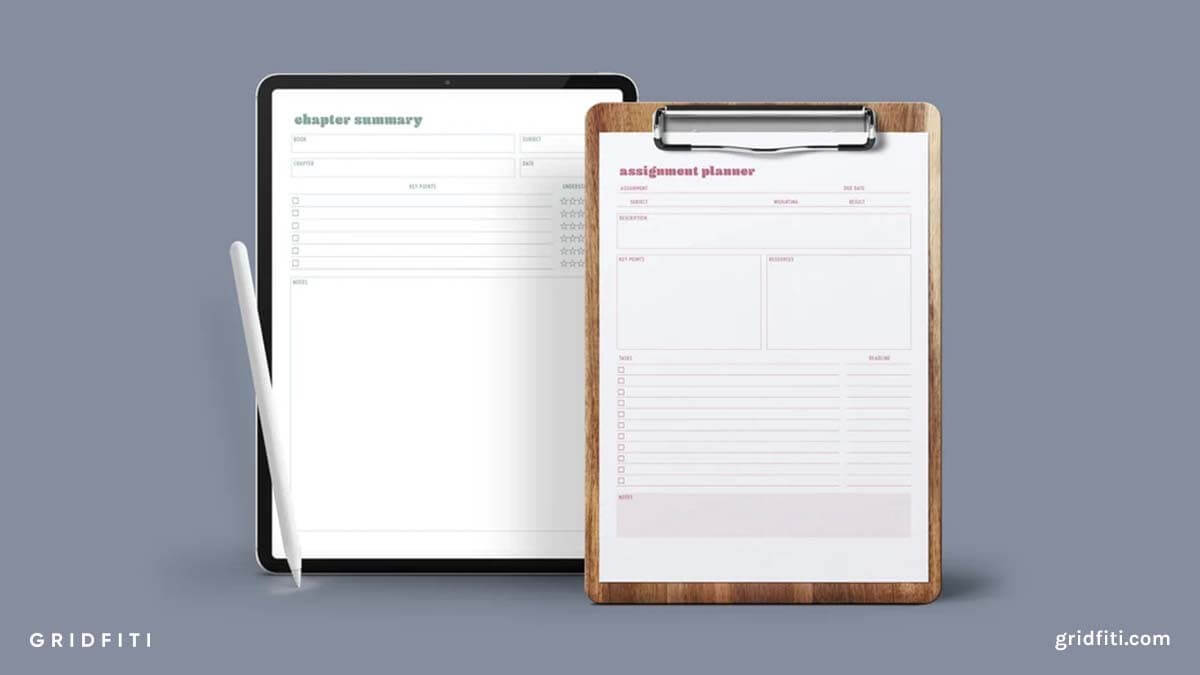 Digital Student Notebook for Notability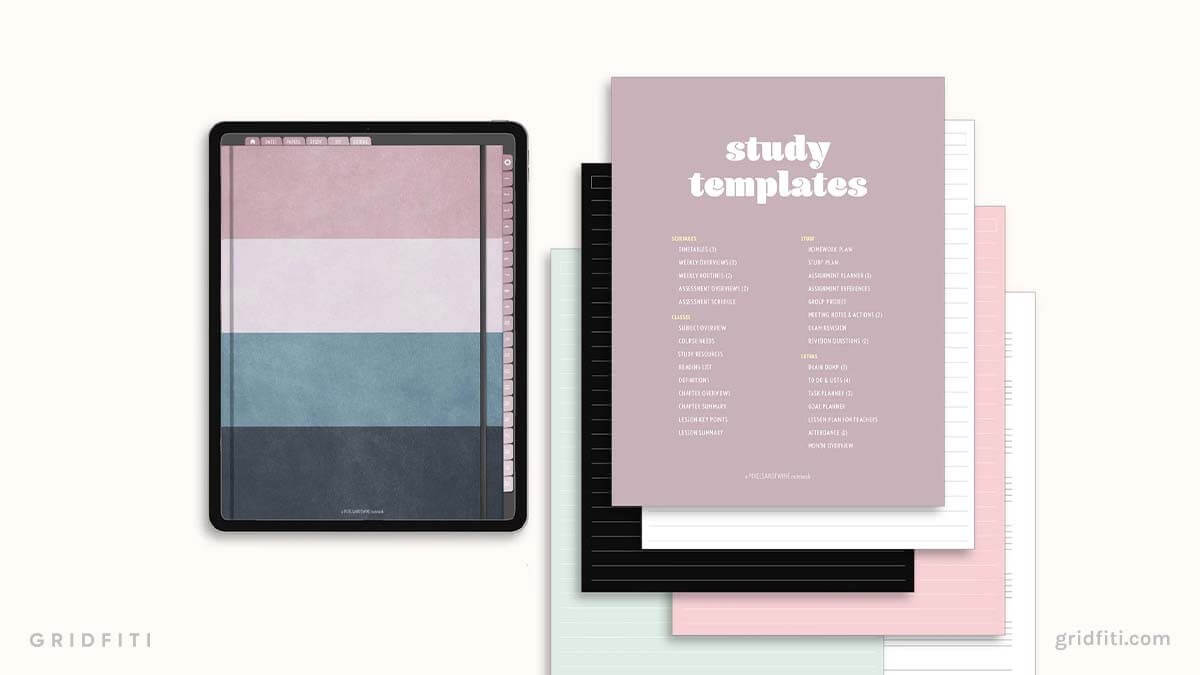 Notability Assignment Tracker for Class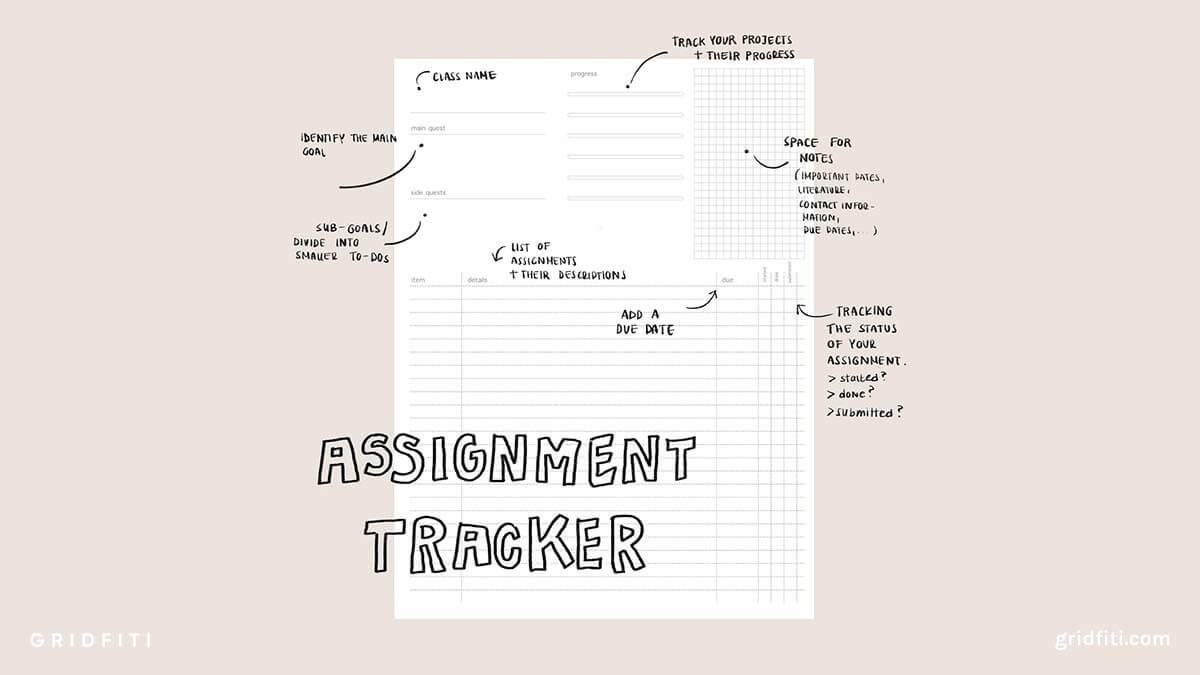 Notability Bullet Journal & Daily Journal Templates
Clear your mind and handwrite all of your thoughts, feelings, and manifestations in a Notability journal template. Gone are the days of carrying around a notebook and pens – save room in your bag and start journaling on your iPad with one of these templates!
Digital Daily Journal Template – 365 Pages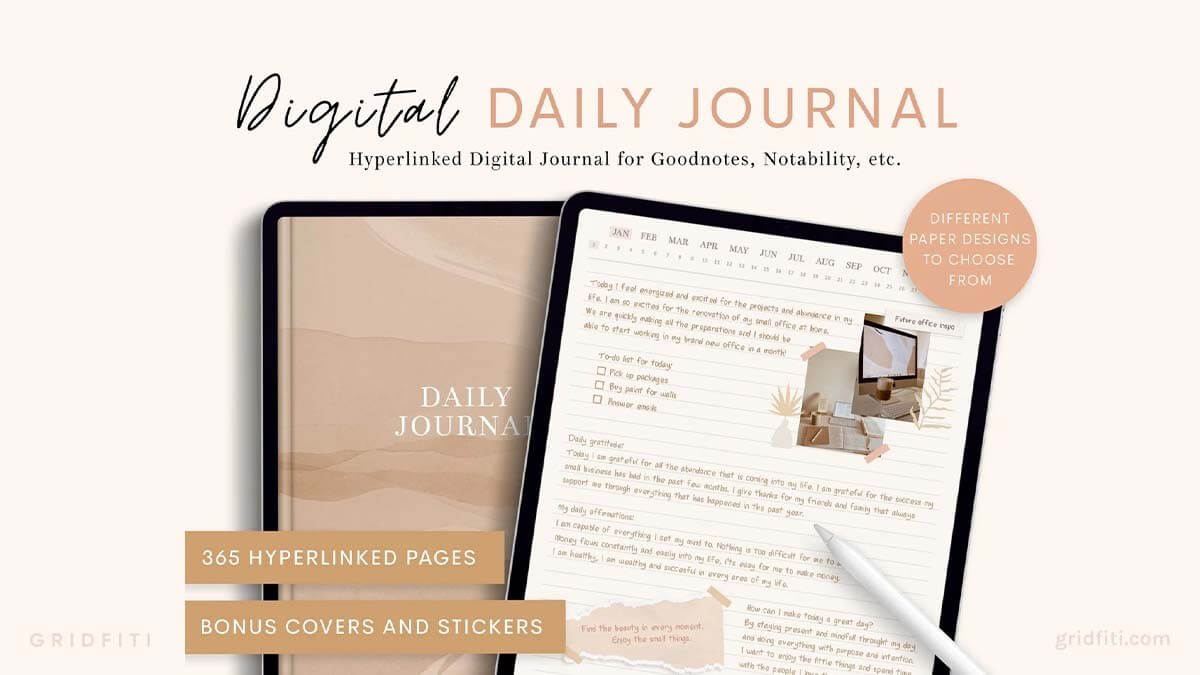 Boho Digital Journal – 4 Daily Journals & Realistic Digital Stickers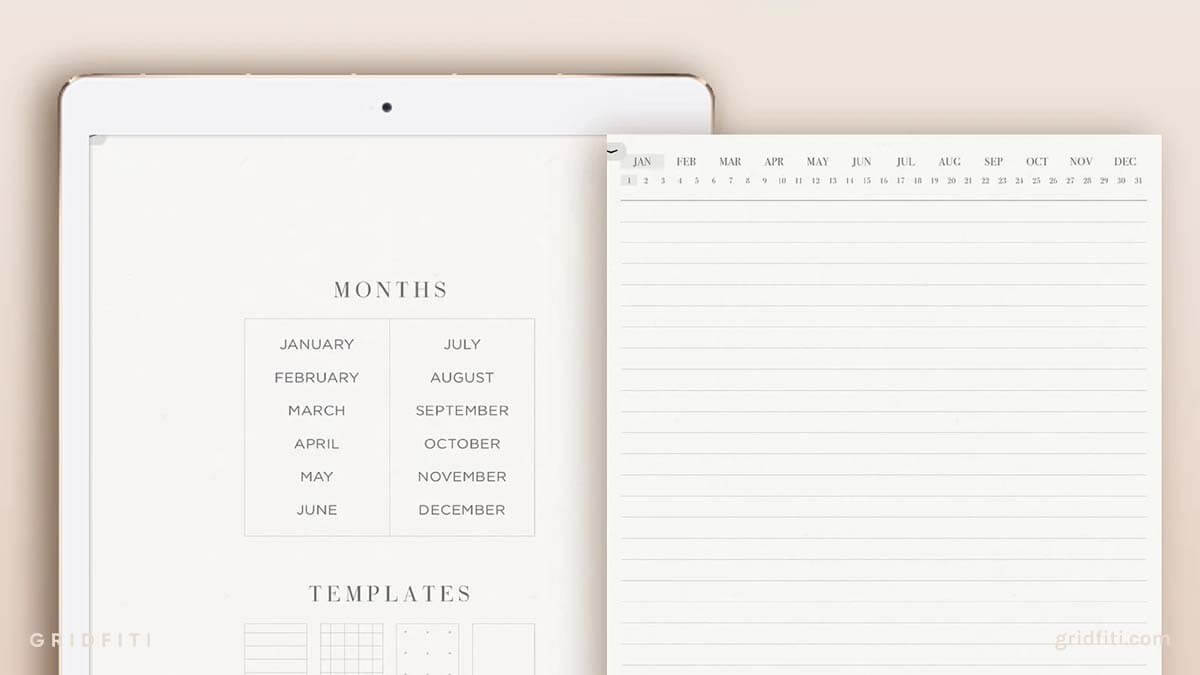 Five-Minute Morning Digital Journal Template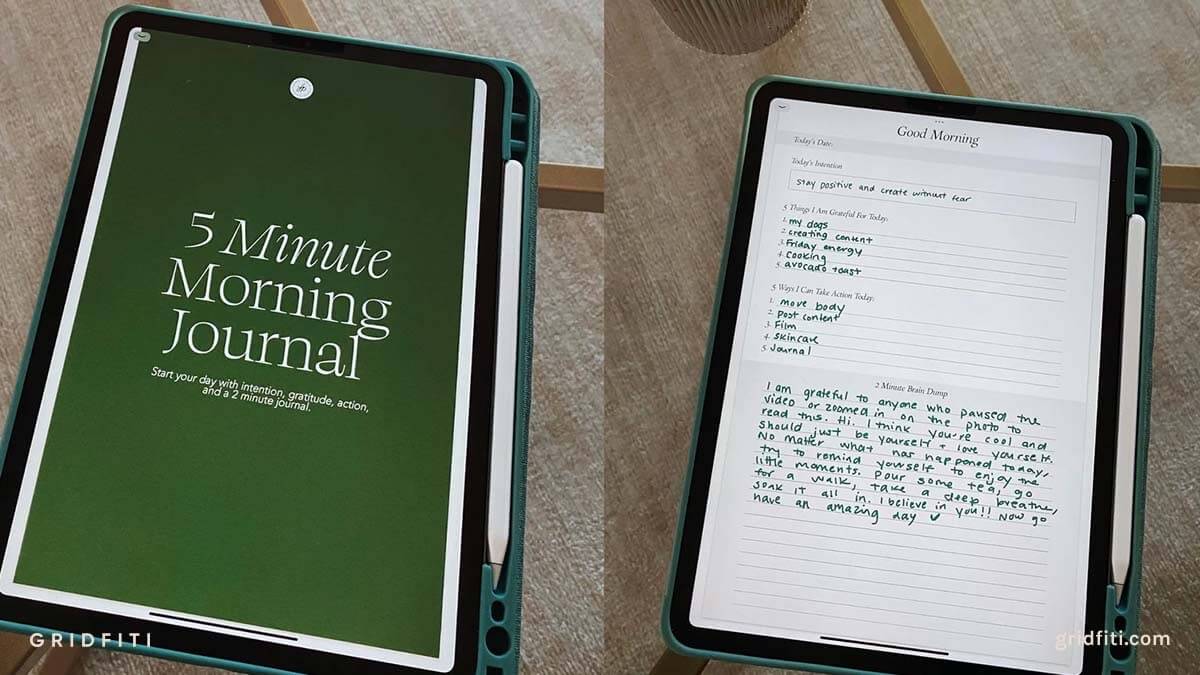 Manifestation Journal Template with 60 Prompts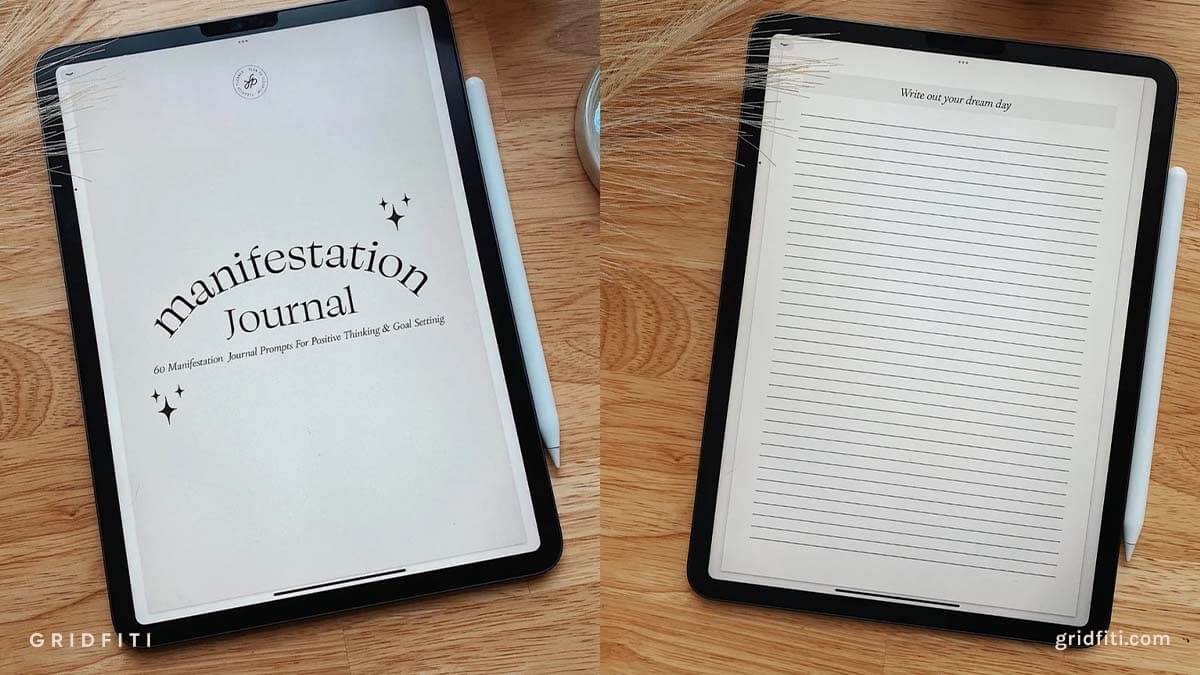 Notability Calendar & Schedule Templates
Looking for a simple, blank calendar or weekly schedule template to map out your days? Use one of these basic Notability calendar templates to log a week or month in your life!
Notability Monthly Calendar Template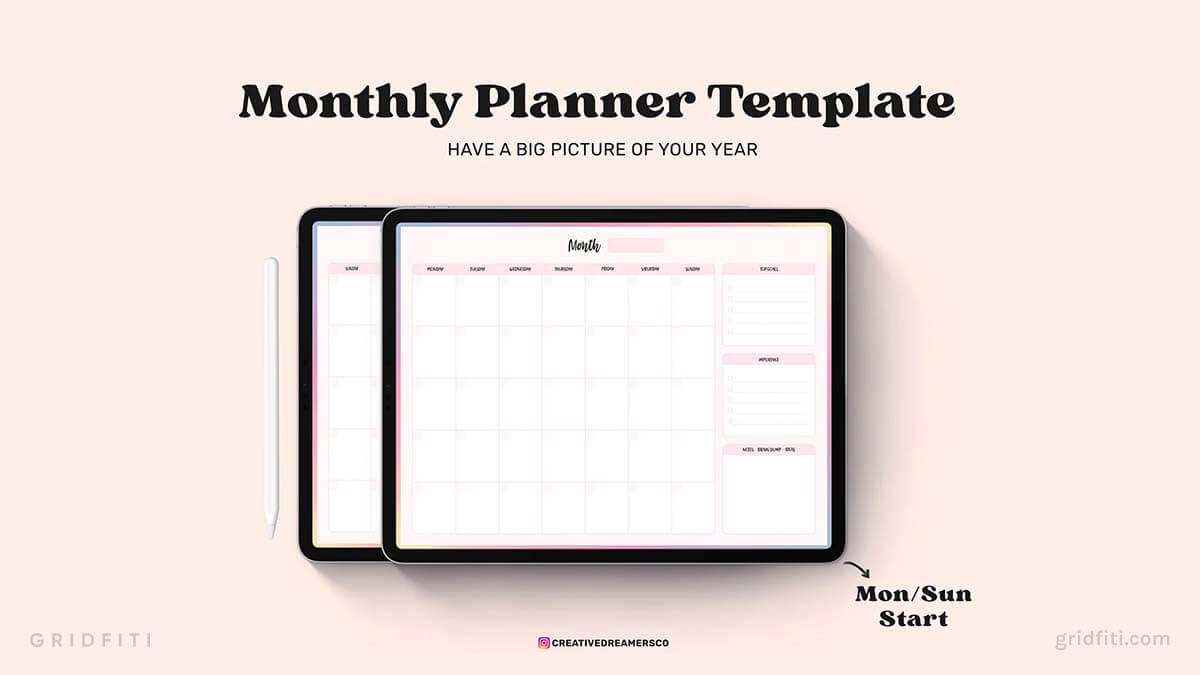 Notability Weekly Planner Template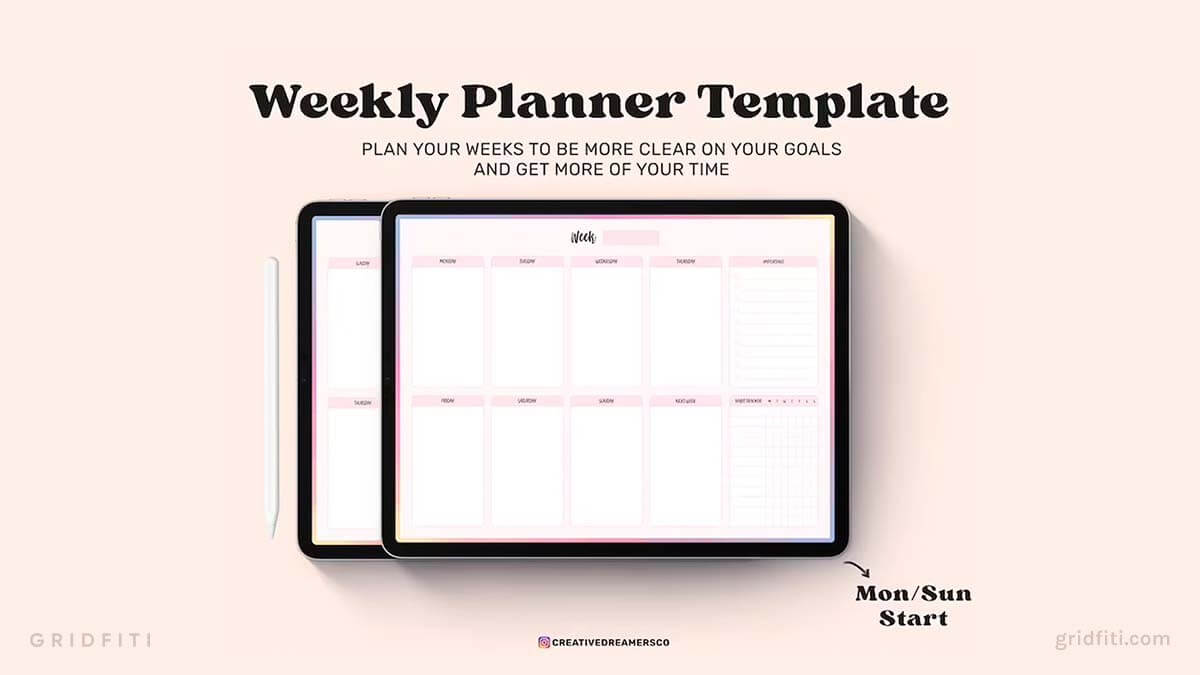 Minimal Notability Digital Schedule & Calendar Planner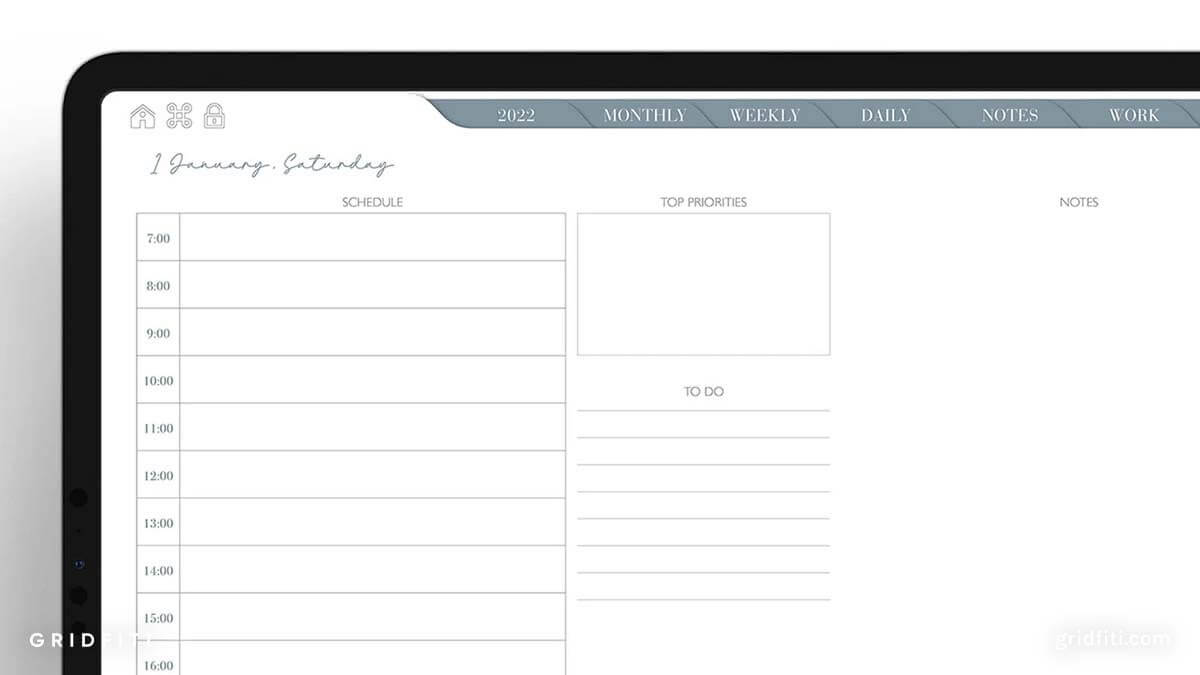 Notability To-Do List Templates
Life can get pretty hectic, and it's easy to forget one of the many tasks you've got on the go. Use one of these Notability templates to map out your to-dos ahead of time so nothing is left forgotten!
Daily To-Do List Digital Template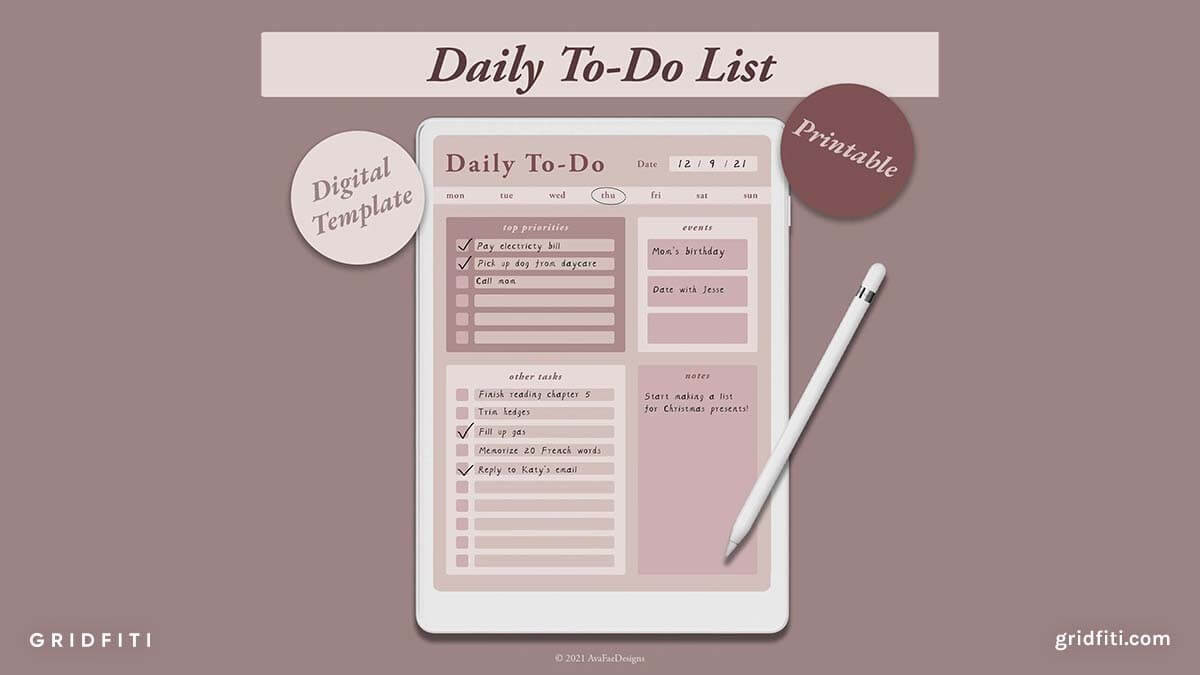 Notability To-Do List Digital Planner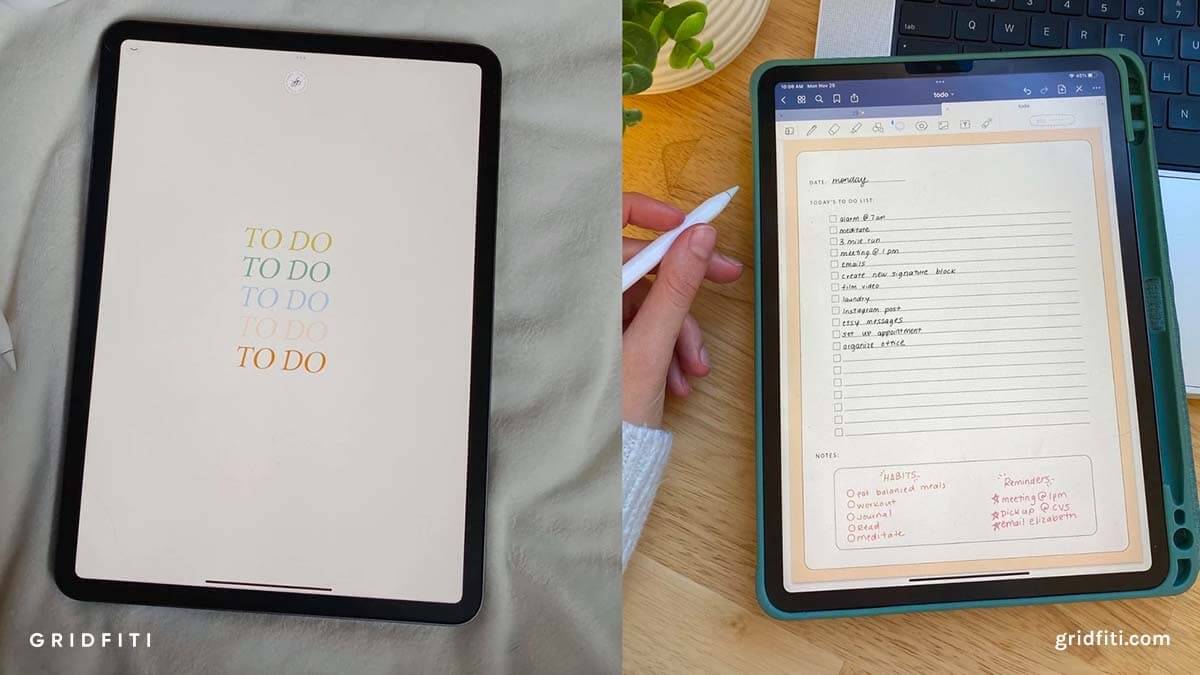 Simple Aesthetic Digital To-Do List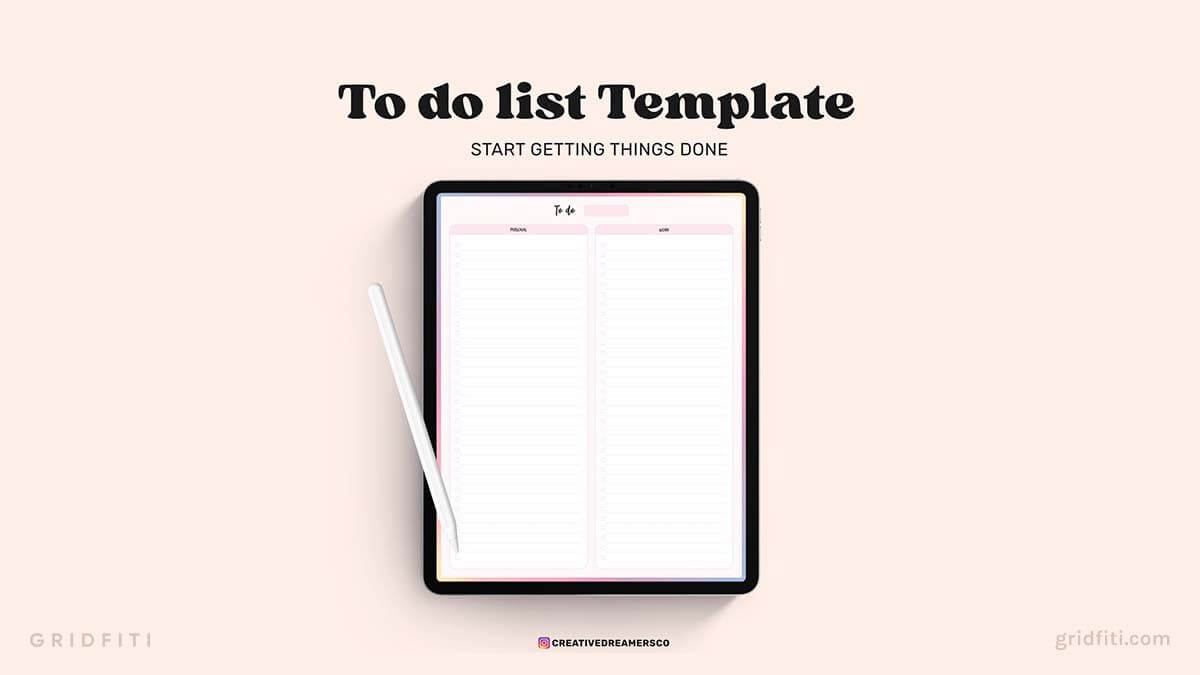 Pink-Themed Notability To Do List with Priorities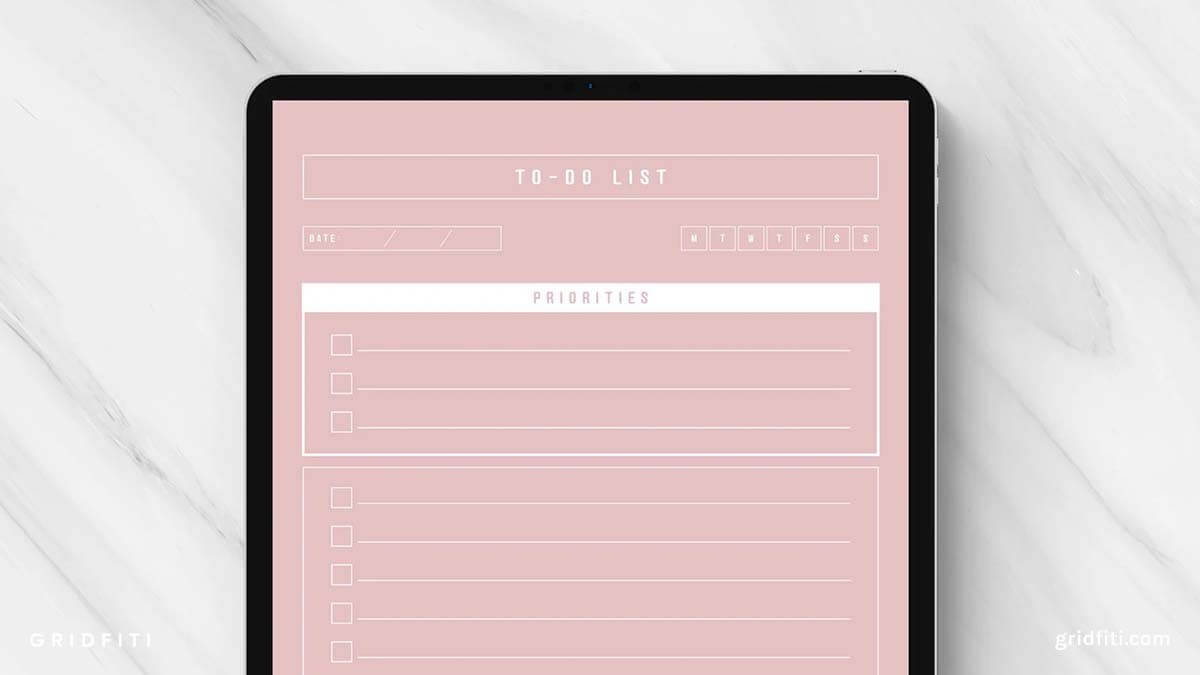 Free Notability Templates
The amount of time saved and the value you can get out of a Notability templates is amazing and for paid templates – they're worth every penny! But, if you're not looking to spend any money, there are a few free basic Notability template options you can pick from.
Check out these YouTube tutorials walking you through these templates, and find the templates themselves linked in the description!
Black Blank Paper Note-Taking Template
Video & Template Available Here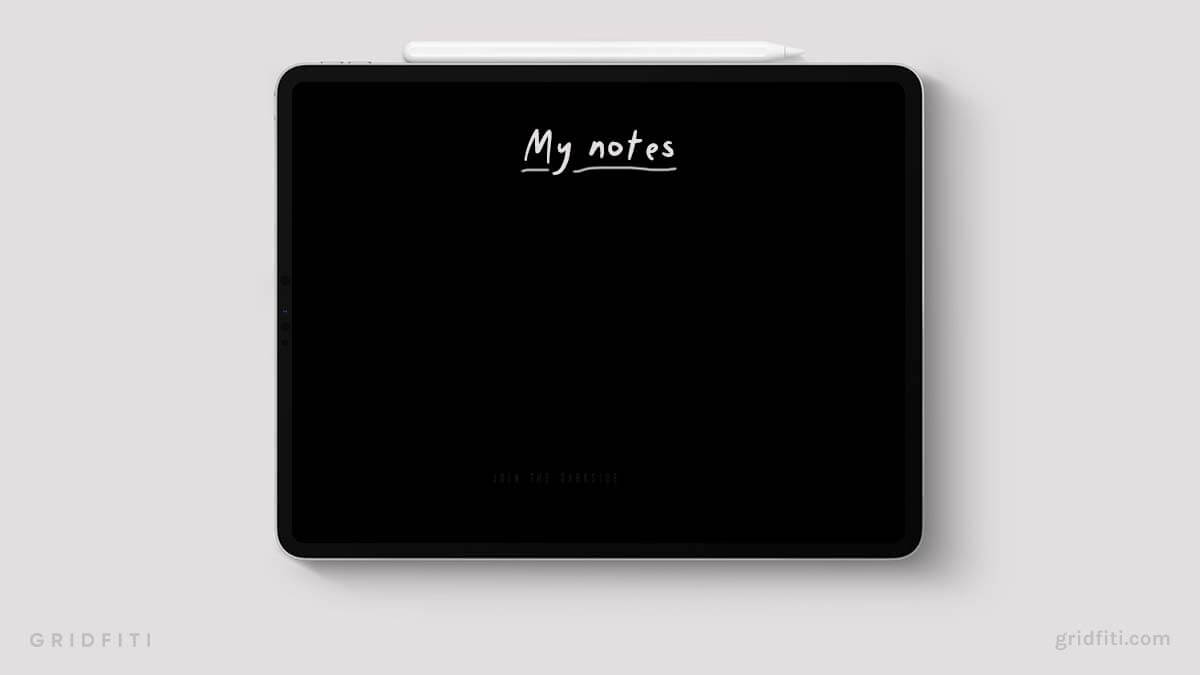 Digital Planner Template – Free Hyperlinked Bullet Journal & Calendar
Video & Template Available Here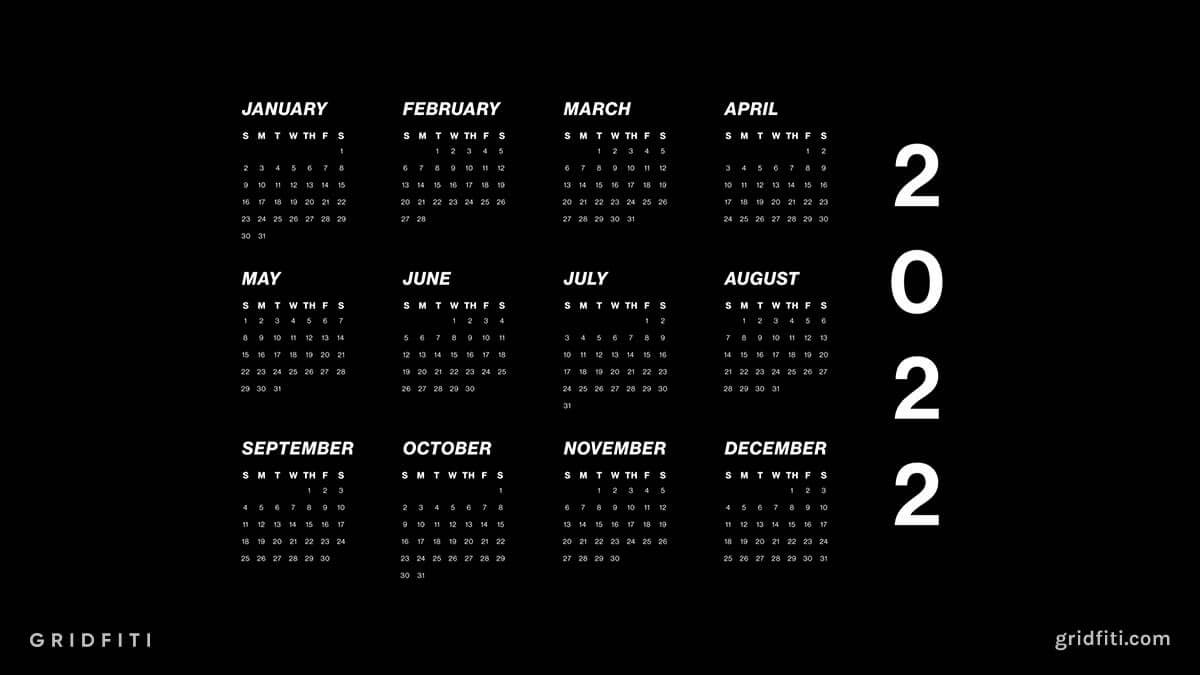 Green Plant Planner Template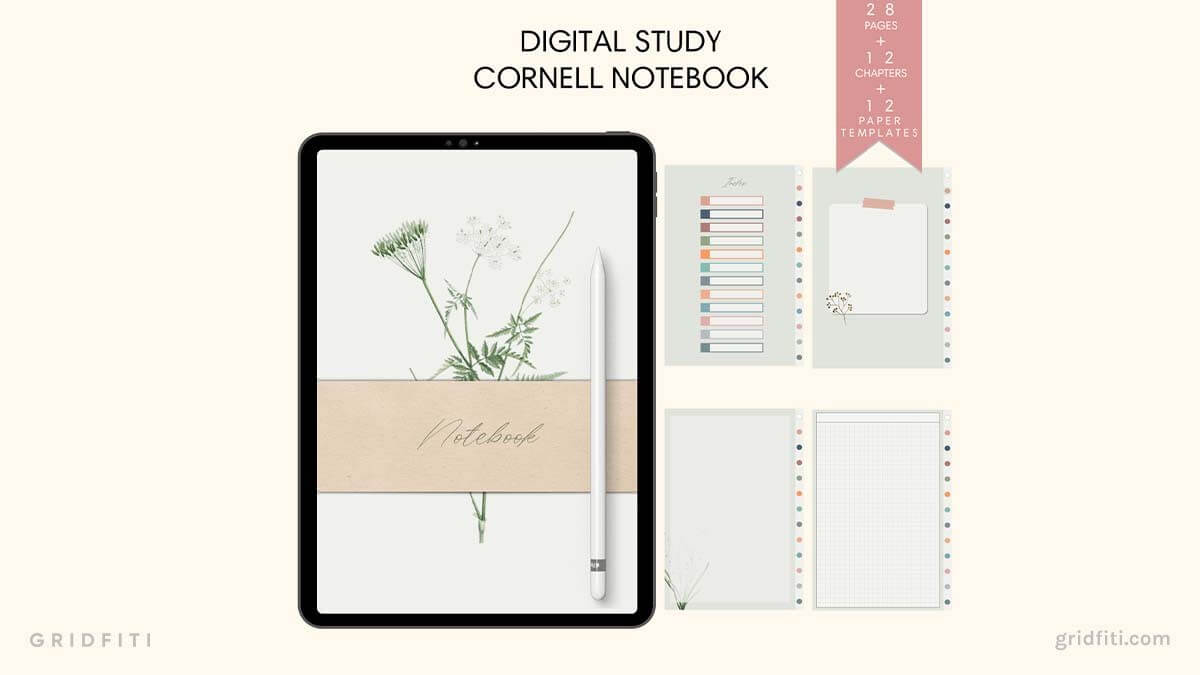 Aesthetic Notability Themed Templates
Using a digital planner over a paper planner has its benefits – one of them being the versatility to change the template you're using with a tap of the finger! You can also switch template themes easily and pick from colorful templates, to a more minimal template. Here are a few aesthetic Notability templates for you to choose from!
Cute 5-Subject Colorful Digital Notebook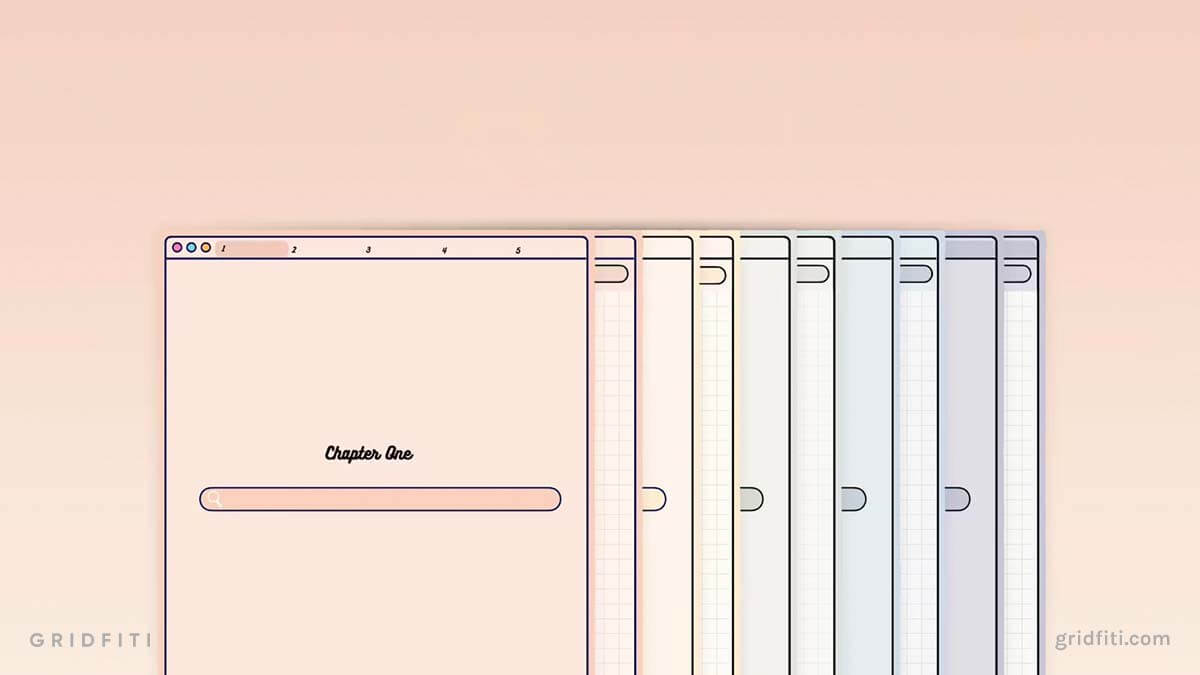 Neutral Aesthetic Daily Digital Notability Planner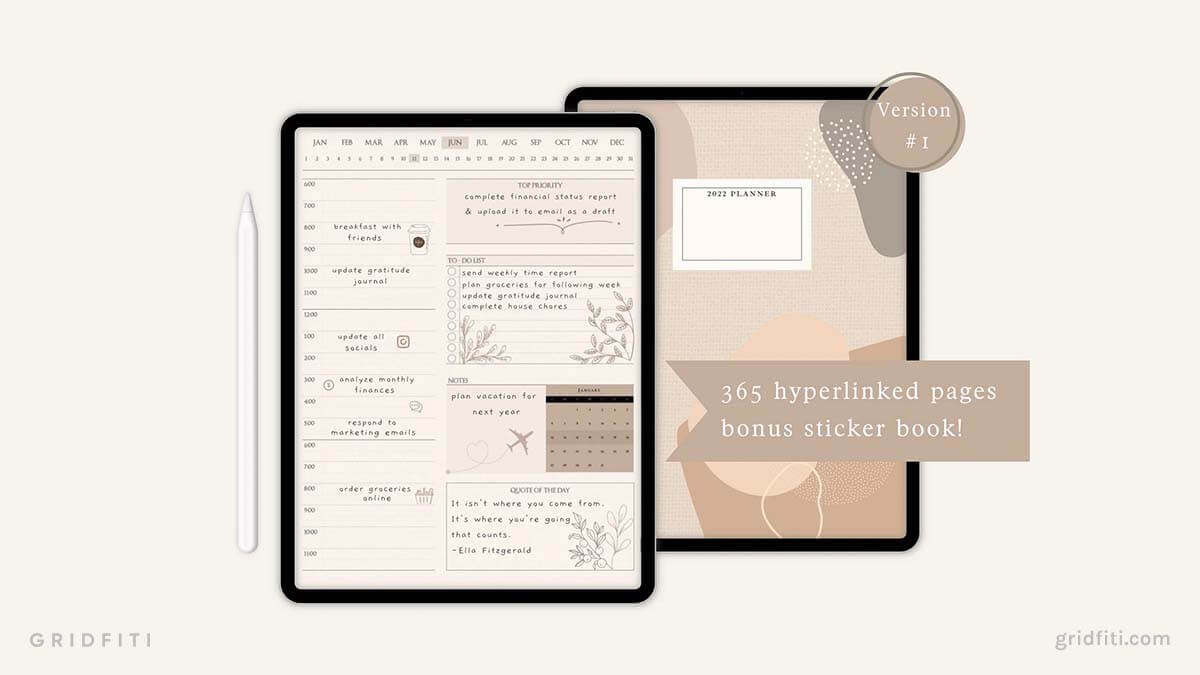 Minimalistic Aesthetic Digital Daily Life Planner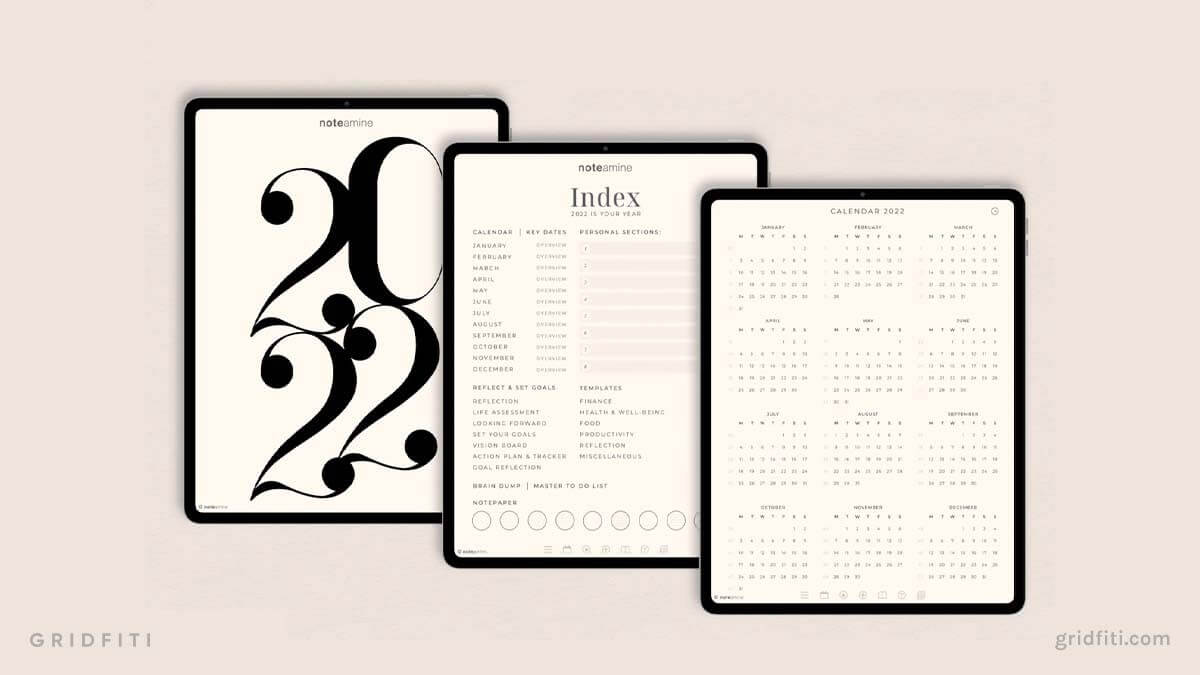 The Ultimate Boho Aesthetic Digital Planner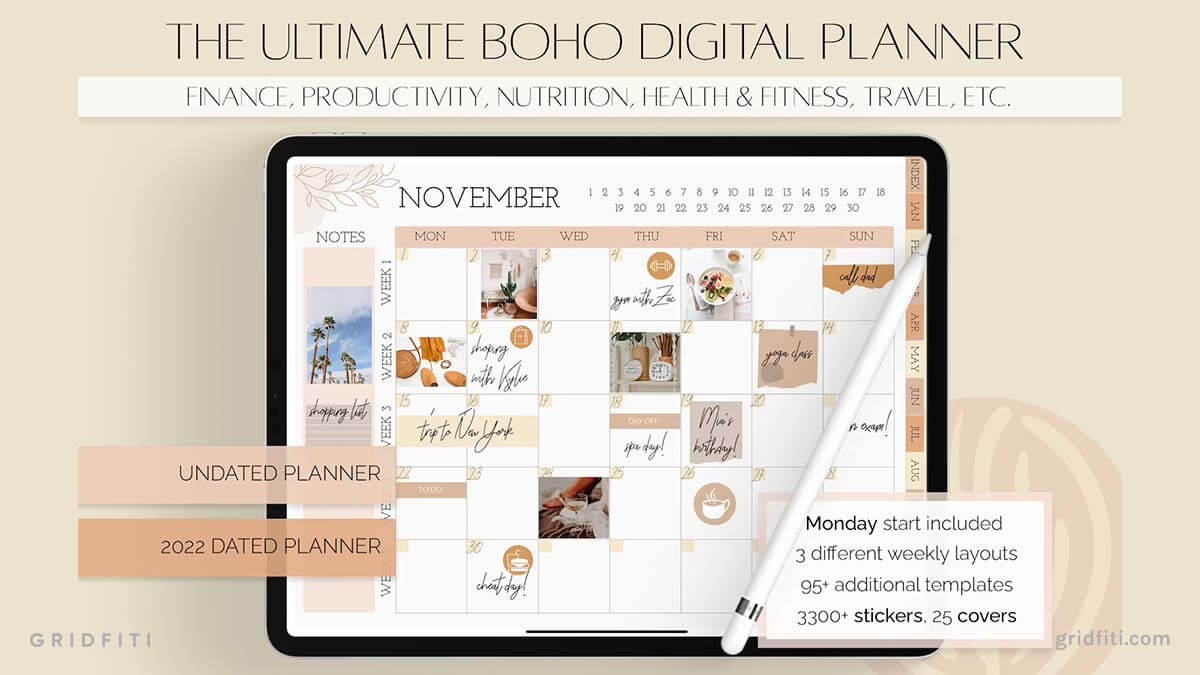 Peachy Pink Daily Digital Notability Planner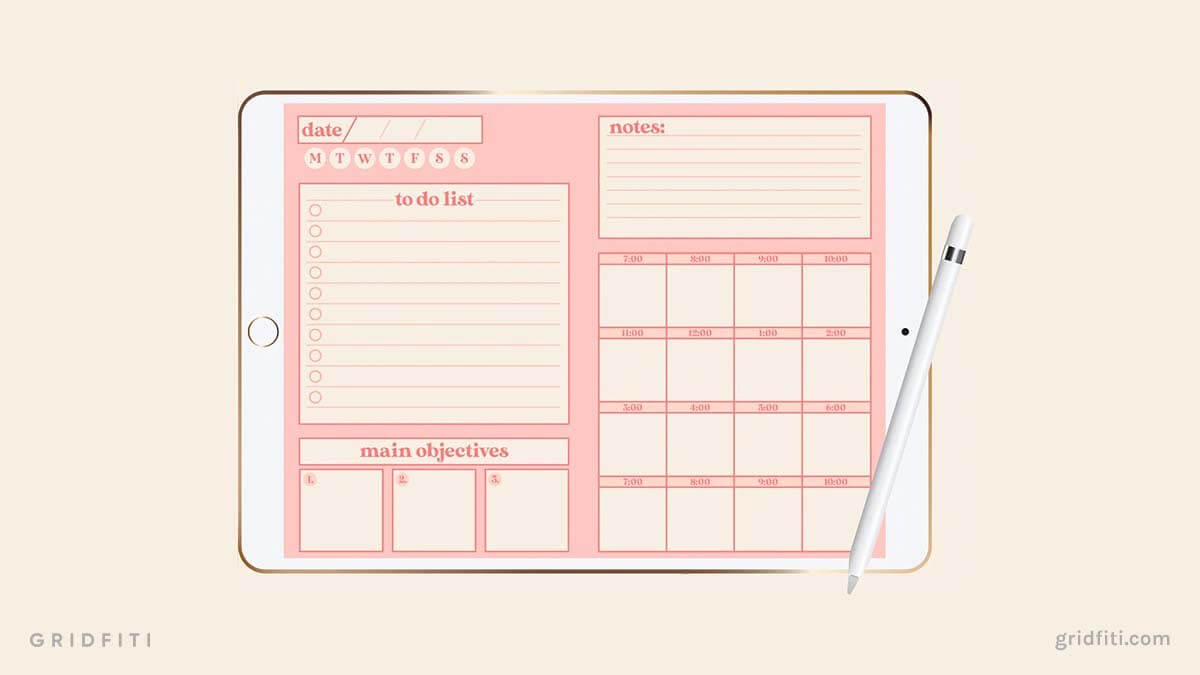 Notability Lined Paper & Note-Taking Templates
Breathe some life into your notes with a minimalistic or aesthetic Notability note-taking template! Use different layouts and get creative with your fonts, hand-writing, and even add digital stickers for some extra visual appeal! More on that below.
Colorful Note & Half-Note Templates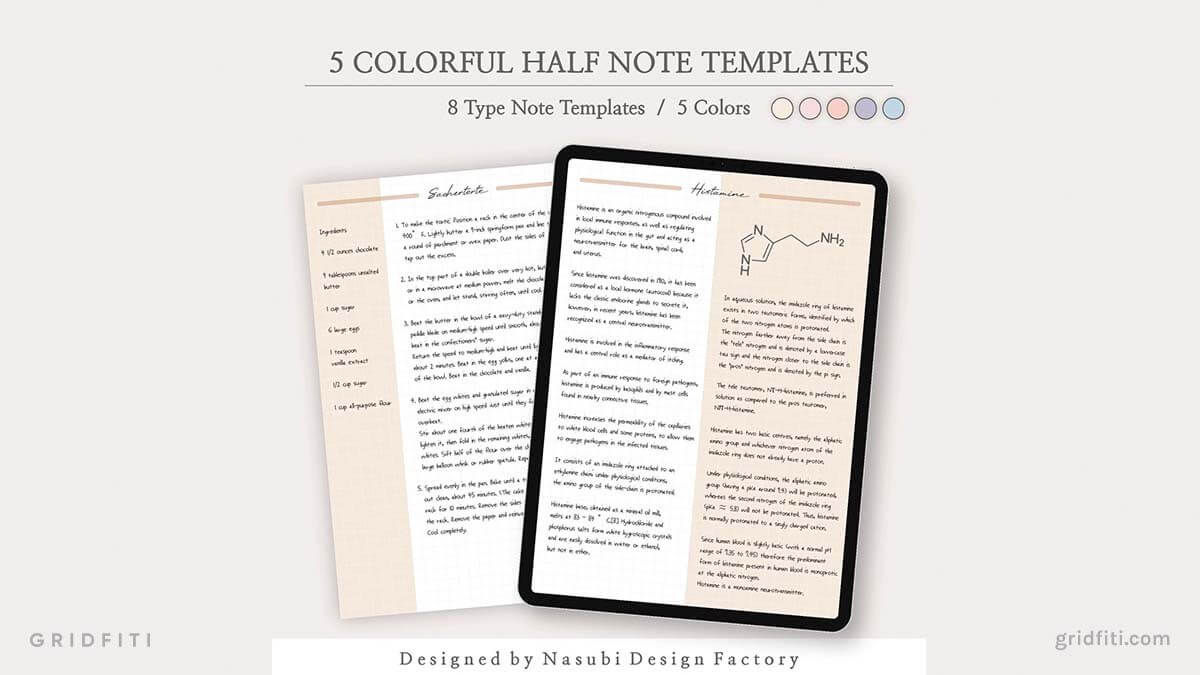 Cream Notability Lined Paper Template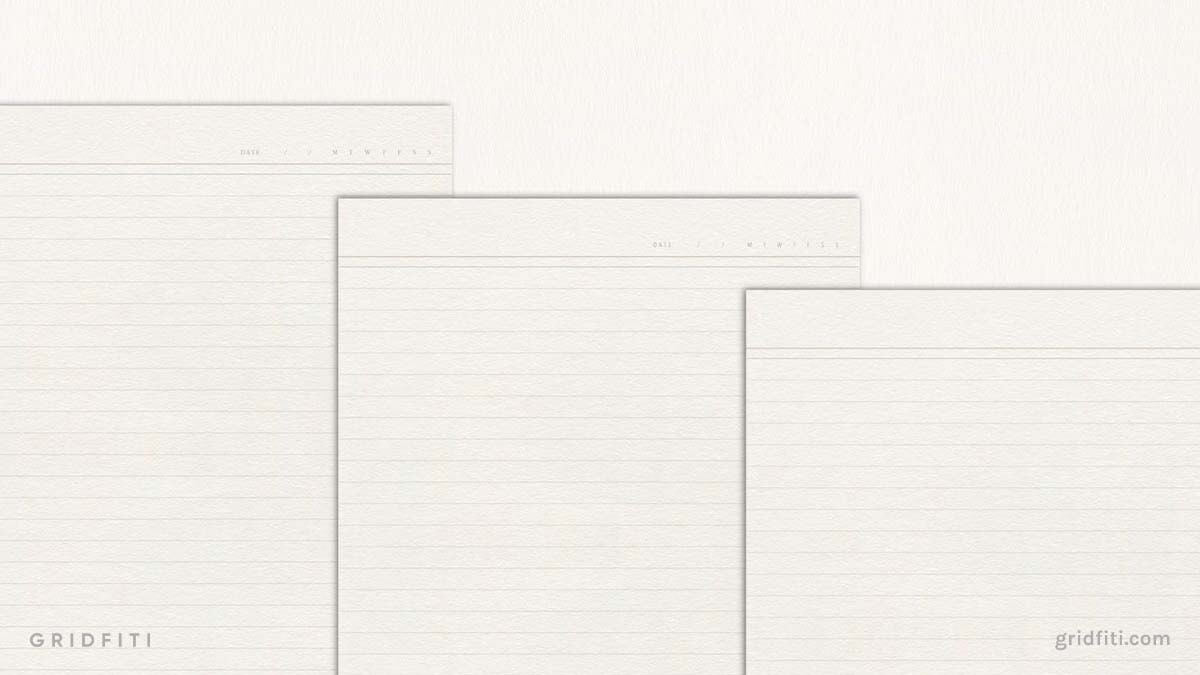 Digital Notebook & Notepad Set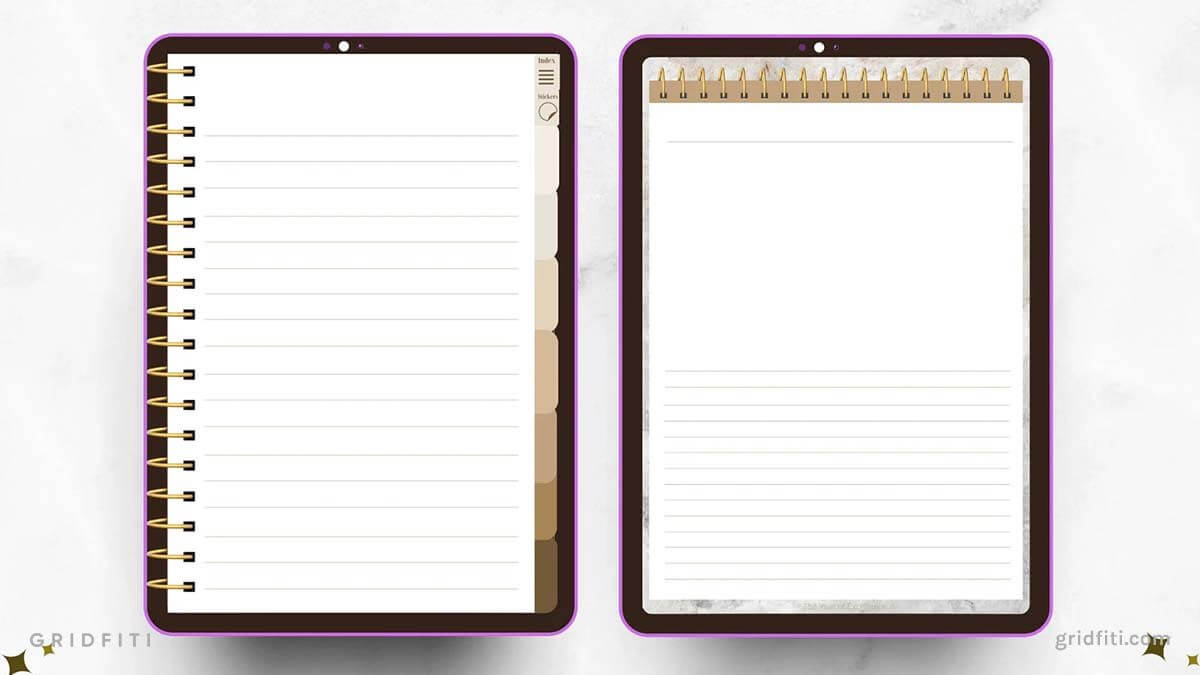 Dark Mode Landscape & Portrait Combo Digital Notebook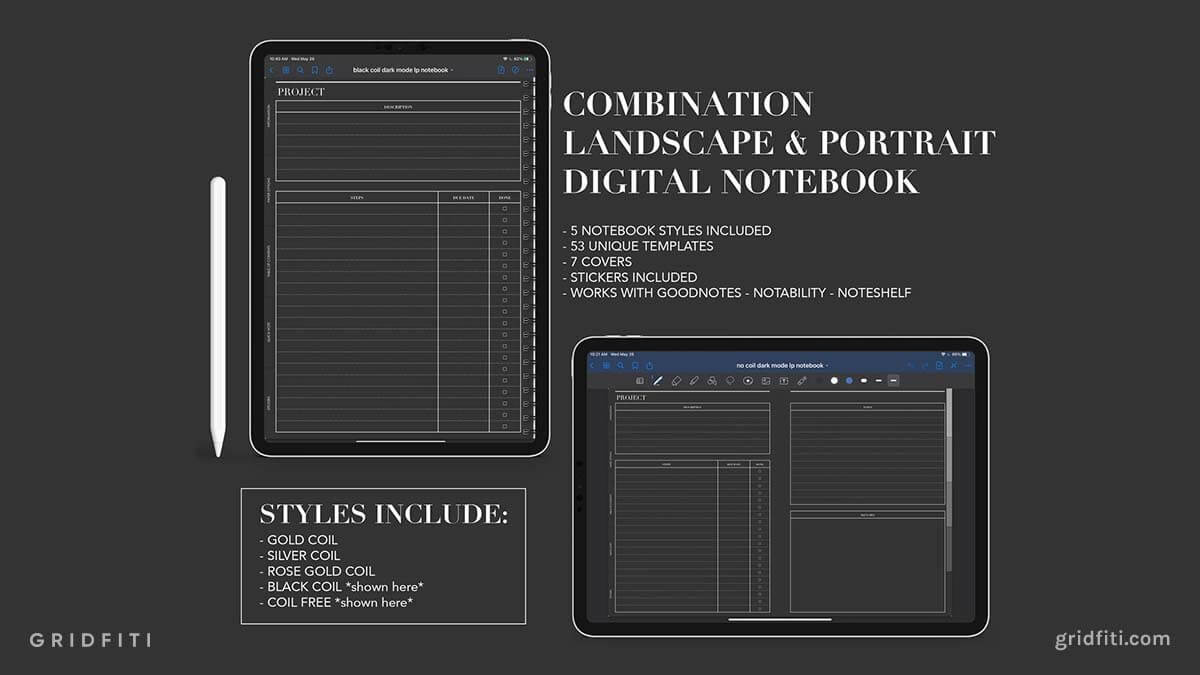 Black Paper Templates Bundle with Grid & Dotted Paper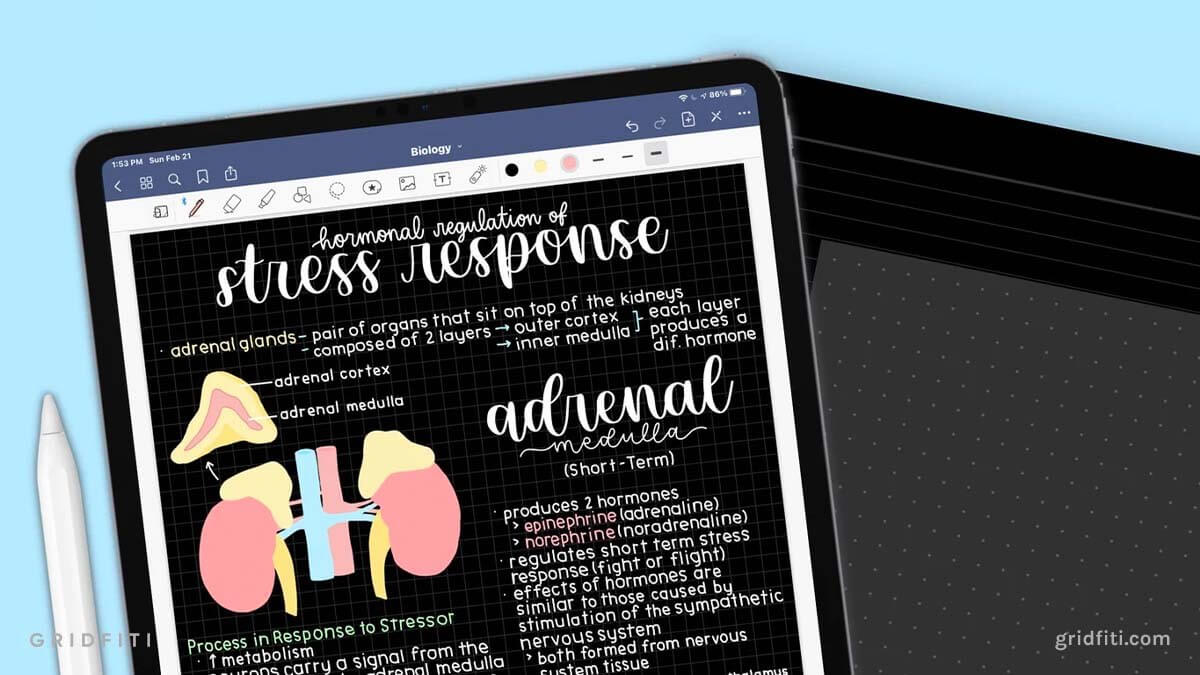 Aesthetic Notability Digital Stickers
Add some color to your documents and make your notes stand out with digital stickers! They come in all sorts of shapes, sizes, and color themes – you're certain to find a set to match your notebook's theme.
Muted Colors Digital Sticker Pack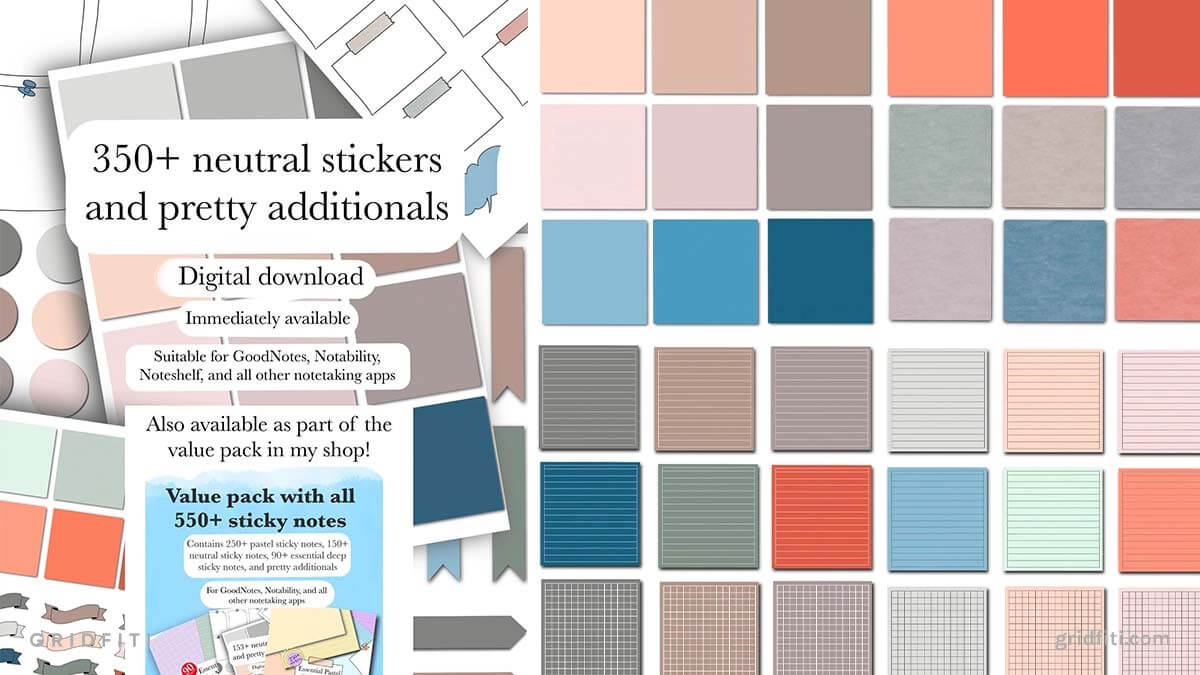 Neutral-Themed Digital Sticker Pack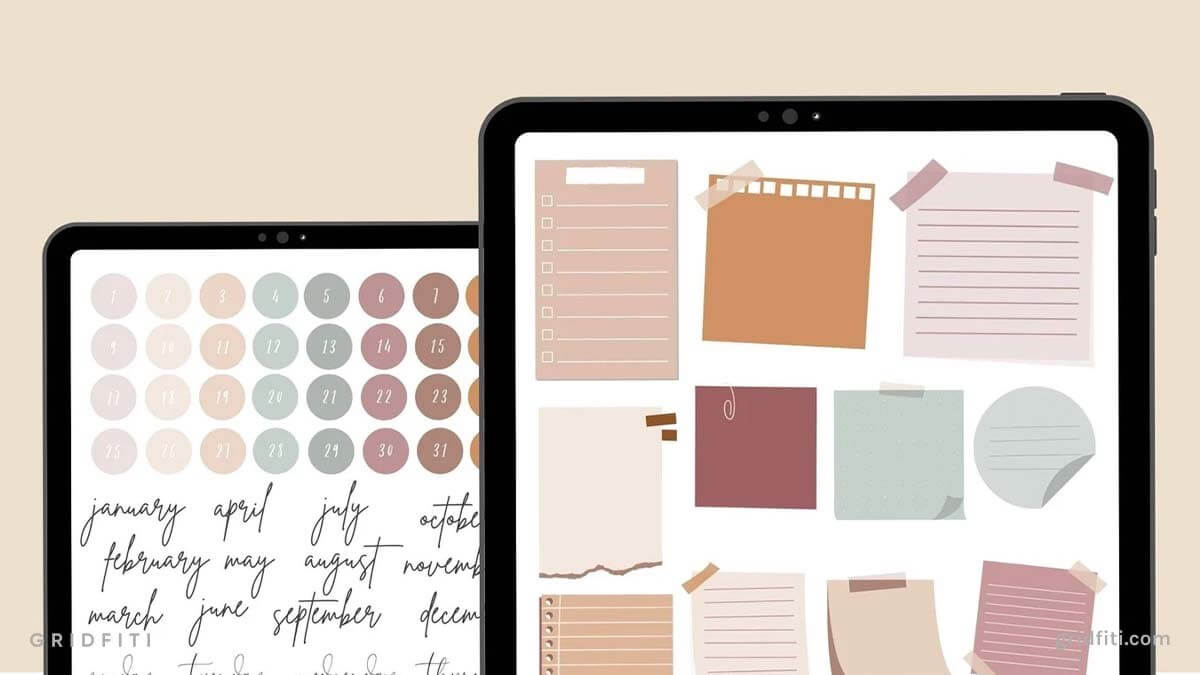 Vibrant & Colorful Productivity & Functional Digital Sticker Pack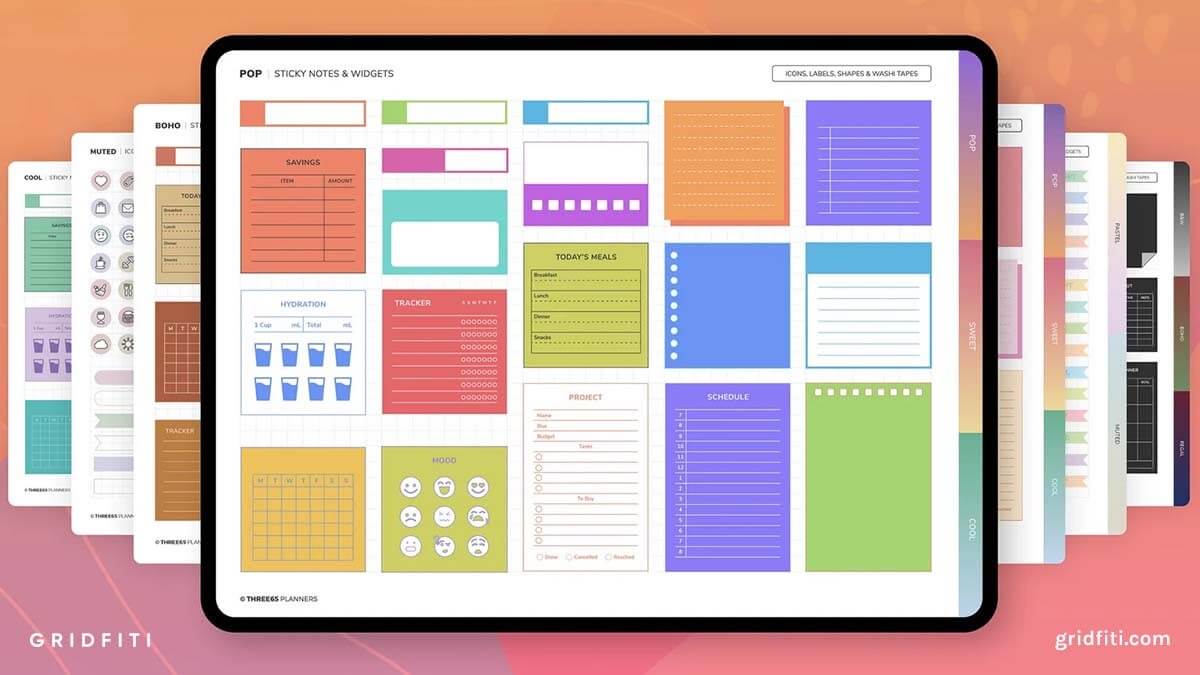 Biology & Anatomy Hand-Drawn Digital Sticker Pack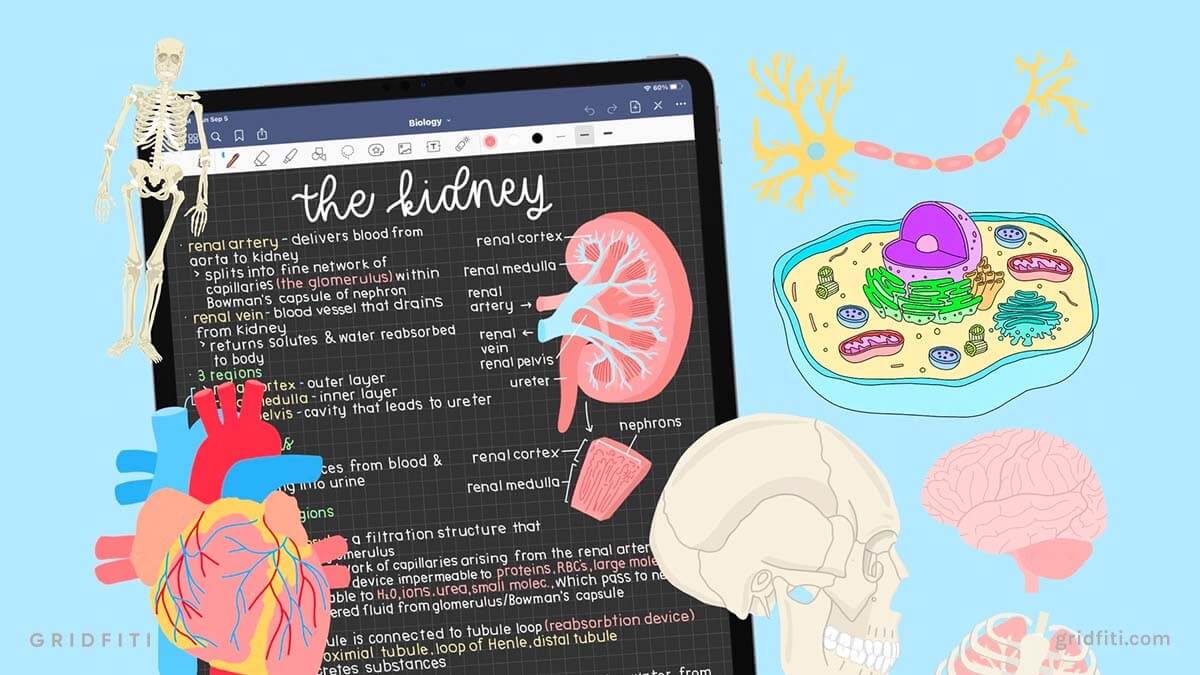 Pastel Kawaii-Themed Aesthetic Notability Digital Sticker Pack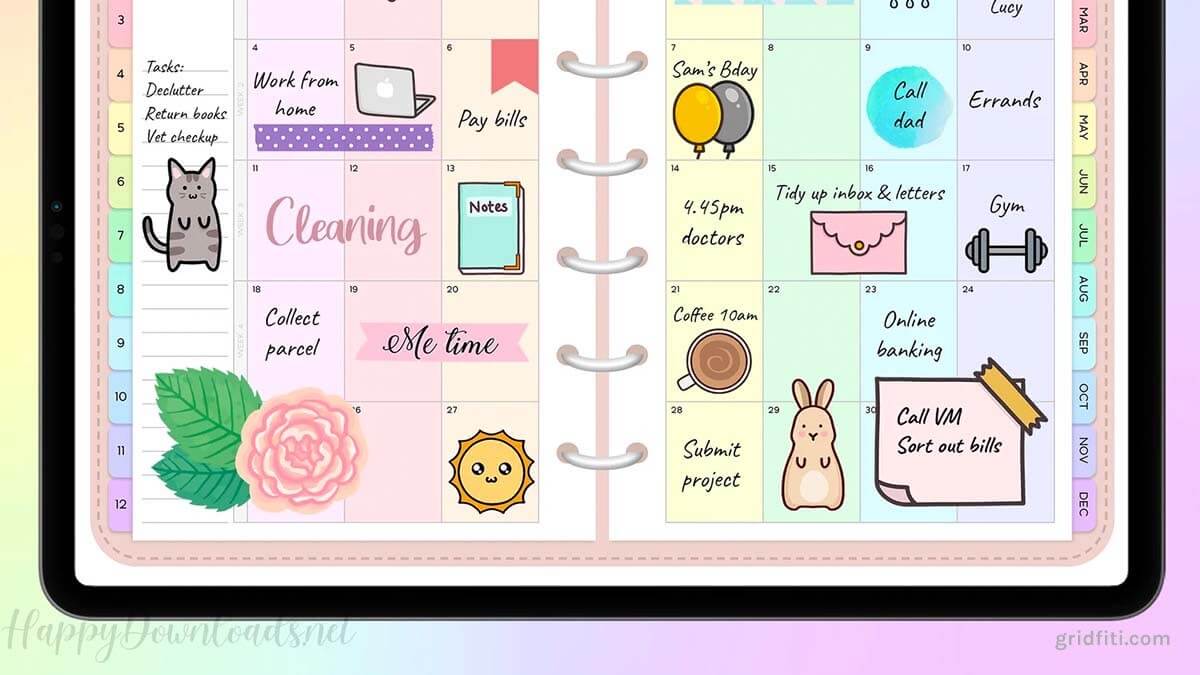 Which aesthetic Notability template are you using? Any other templates for Notability that you think belong in the round-up? Let us know in the comments below!
Gridfiti is supported by its audience – when you buy something using the retail links in our posts, we may earn a small commission at no additional cost to you. We only recommend products we would use ourselves and recommend to our friends and family. Read more about our affiliate disclaimer.