One of the best parts about having a physical notebook or journal is personalizing your notes, plans, or journal entries with sticky notes and stickers. Thanks to aesthetic digital stickers, you can now add some life and color all across your digital GoodNotes covers, GoodNotes planner, and GoodNotes templates!
There are tons of cute digital sticker sets out there to match any personal aesthetic, and for any use case. To get you started, we've curated the most aesthetic GoodNotes digital stickers that are perfect for customizing your daily journals, digital planners, and notebooks.
Want more GoodNotes tips and templates? Join our mailing list 📮
Aesthetic GoodNotes Digital Stickers
Make your GoodNotes daily notebook, journal, or digital planner stand out with these curated aesthetic GoodNotes digital stickers. Choose from a variety of styles – from minimal, to modern, colorful, boho, and more!
Aesthetic Daily GoodNotes Digital Stickers
Spruce up your digital notebook on the daily with these everyday GoodNotes sticker packs! Readymade to cute-ify digital documents of all kinds.
Get the digital stickers: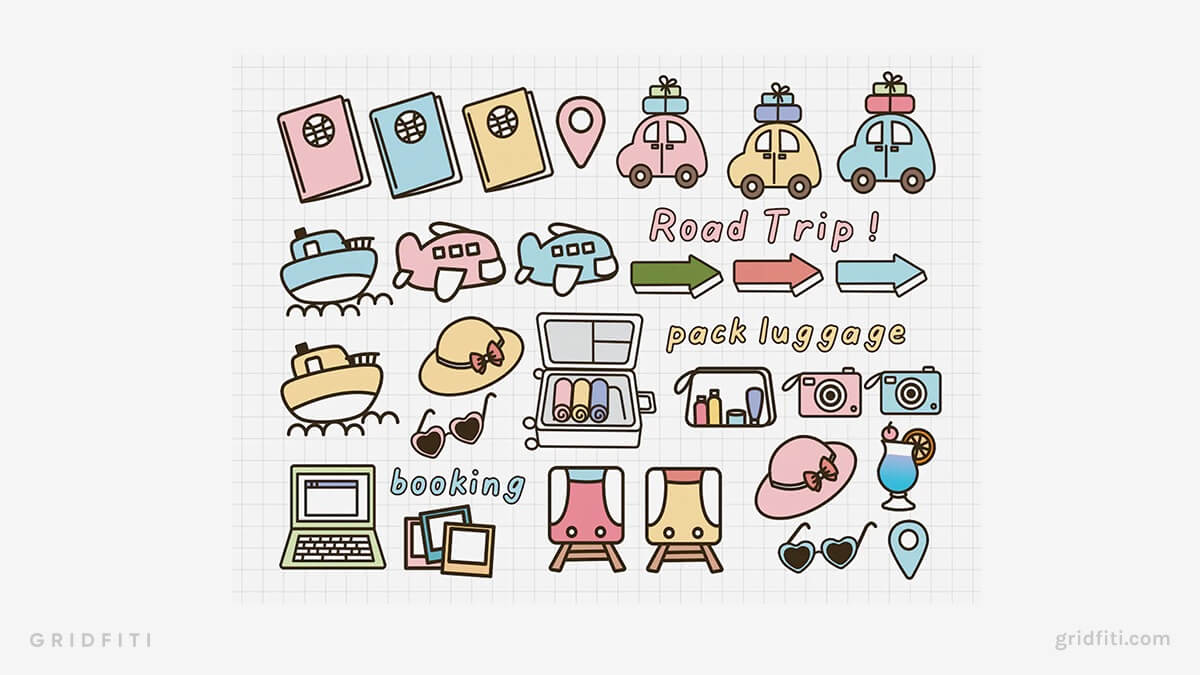 Image by ZakkaDigital on Etsy
GoodNotes Digital Planner Stickers
Use aesthetic digital stickers to add some excitement to your daily planner! Whether you want to match your planner to the season, show off your plant parenthood, or anything in between – there's a digital sticker set for anyone's planner.
Get the digital stickers: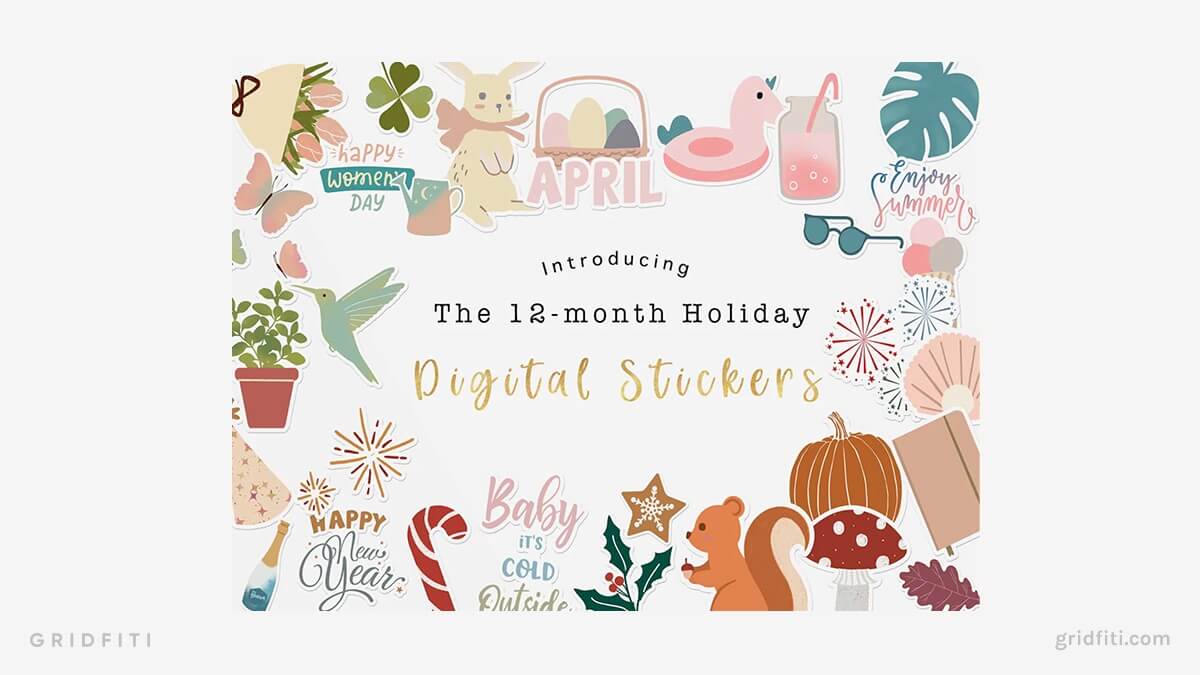 Image by ZakkaDigital on Etsy
GoodNotes Sticky Notes Digital Stickers
Add color to your notebooks with these aesthetic sticky notes for GoodNotes. Use these digital sticky notes to highlight any important info, dates, notes, or reminders – all while making your documents beautiful.
Get the digital stickers: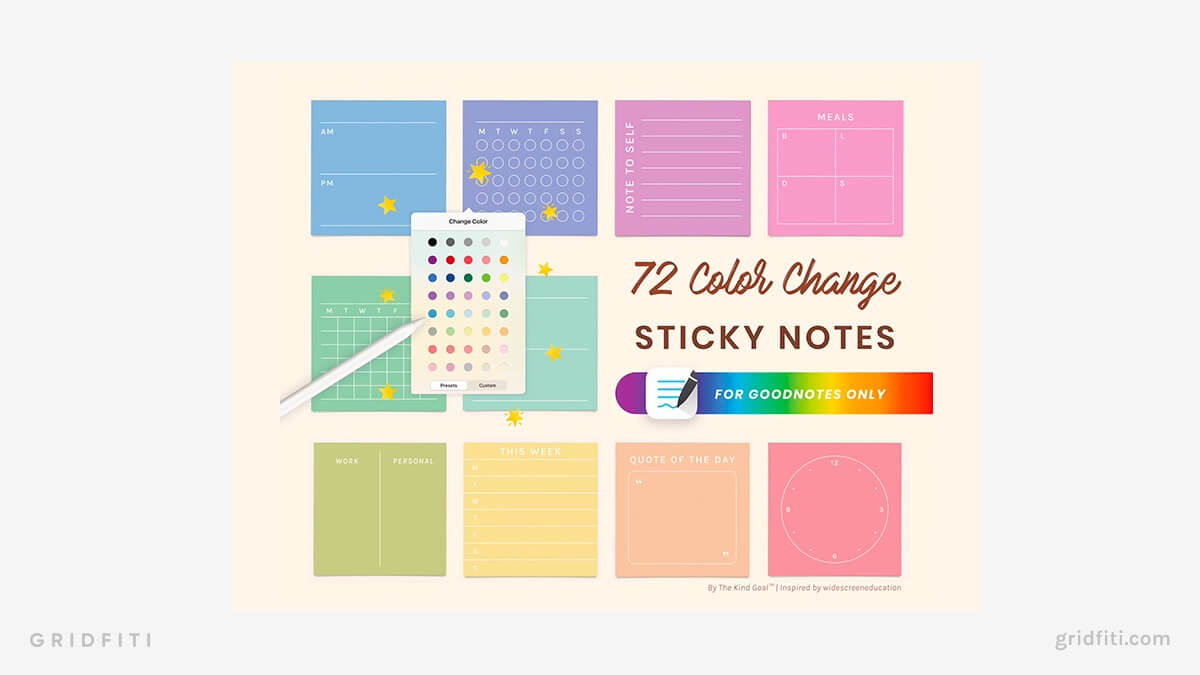 Image by TheKindGoal on Etsy
GoodNotes Digital Stickers for Journals
Add some character to your daily journal with these aesthetic digital stickers made for journal entries – with textures, borders, illustrations, phrases, days of the week, and more!
Get the digital stickers: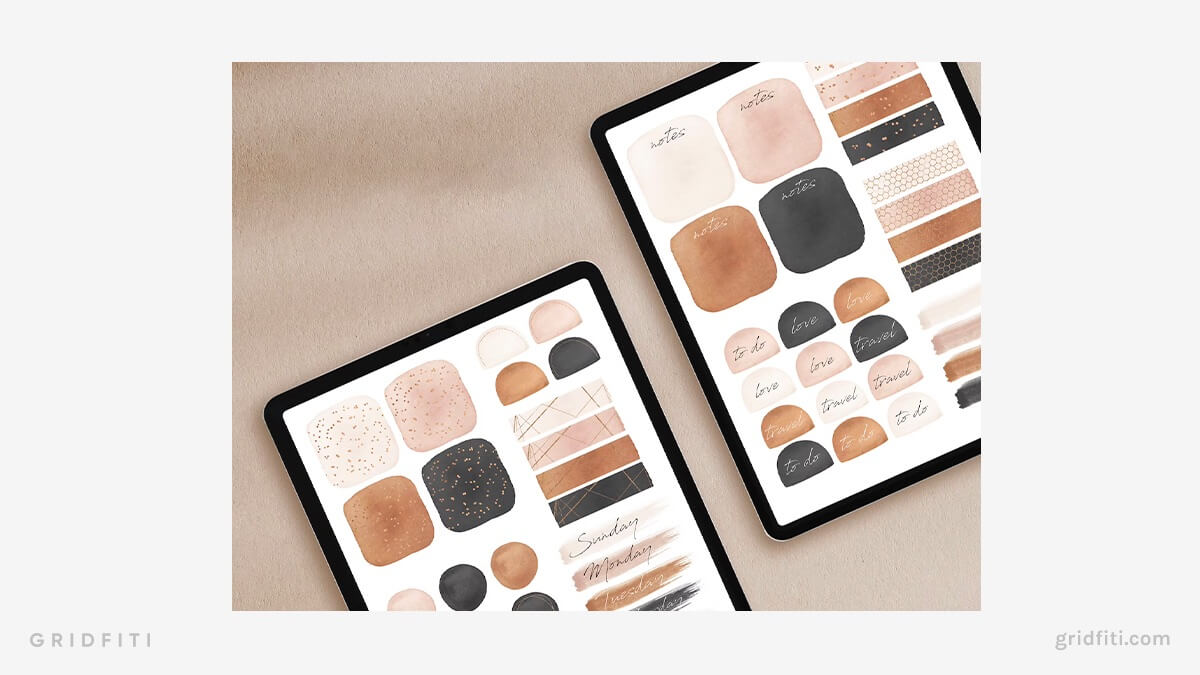 Image by AntidoteNotes on Etsy
Are we missing any aesthetic GoodNotes digital stickers? Do you have any other GoodNotes stickers to recommend? Let us know in the comments below!
Gridfiti is supported by its audience – when you buy something using the retail links in our posts, we may earn a small commission at no additional cost to you. We only recommend products we would use ourselves and recommend to our friends and family. Read more about our affiliate disclaimer.