Looking for a GoodNotes digital planner for your iPad, but can't seem to find one that fits all of your needs?
There are so many different options out there when it comes to GoodNotes planner templates, you can choose a template based on aesthetics, from minimal, colorful, to themed designs – or you can pick a planner catered to your business, life schedule, or even your personal goals.
The choices are endless, but we've scoured the internet and different marketplaces to find the best GoodNotes planner templates for you to choose from. Check out our top choices!
If you're looking for more cute template ideas, check out our roundup of the most aesthetic GoodNotes templates!
Want more GoodNotes resources, templates, and updates? Join our GoodNotes mailing list!
All-in-One GoodNotes Digital Planner Templates
Everything you need to organize your life and plan your days, months, and year – these all-in-one GoodNotes template pack a punch. Providing more than just the standard fill-in-the-blanks for you to write your to-dos in, these premium packs give you prompts, GoodNotes covers, digital stickers – and are all beautifully designed!
Best-Seller: Modern GoodNotes Planner Template (Light & Dark Mode)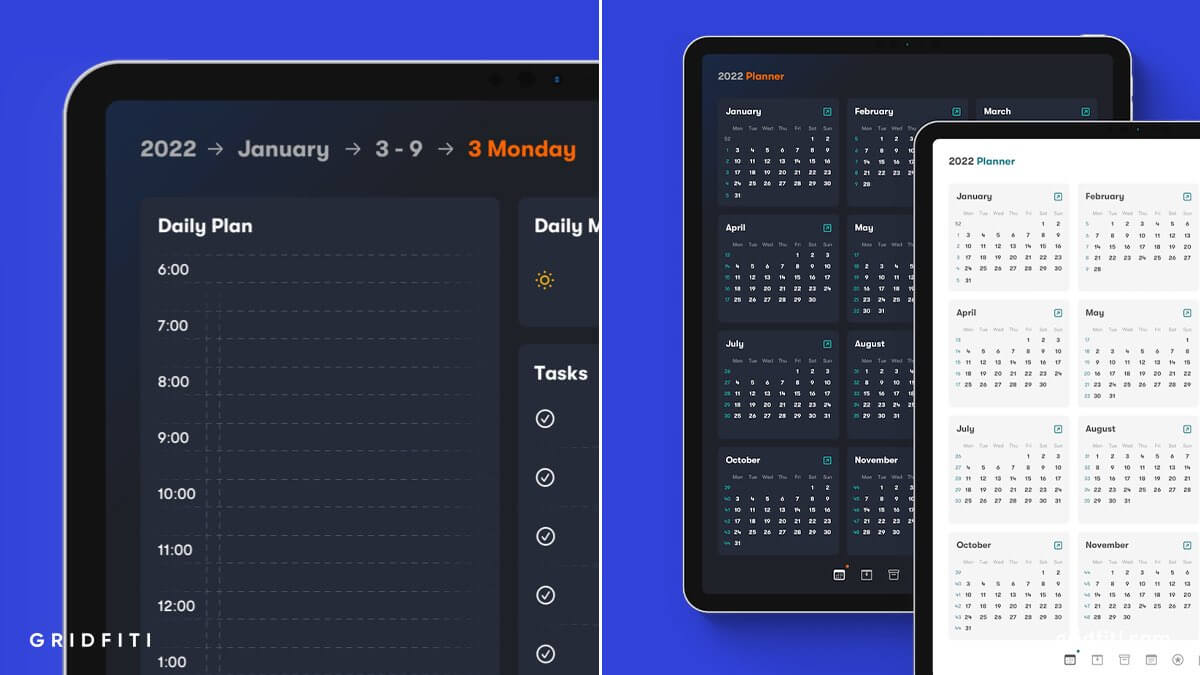 All-in-One Digital Planner & Journal Template Pack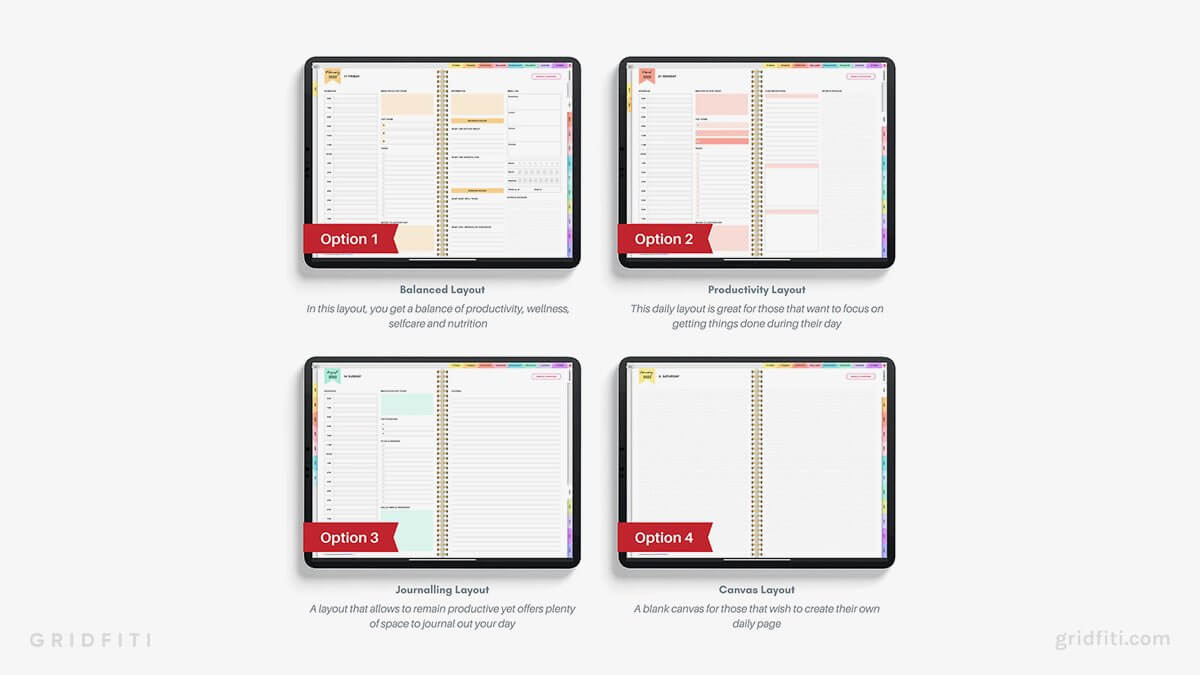 The Ultimate Digital Planner for GoodNotes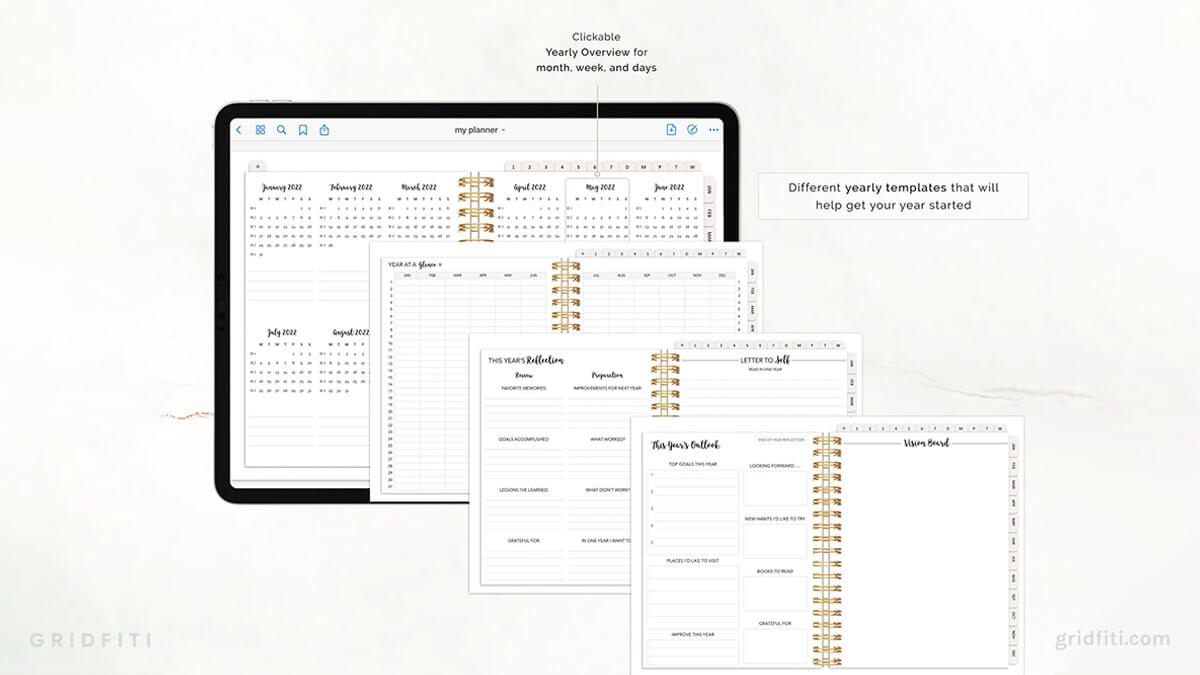 All-in-One GoodNotes Digital Life Planner Template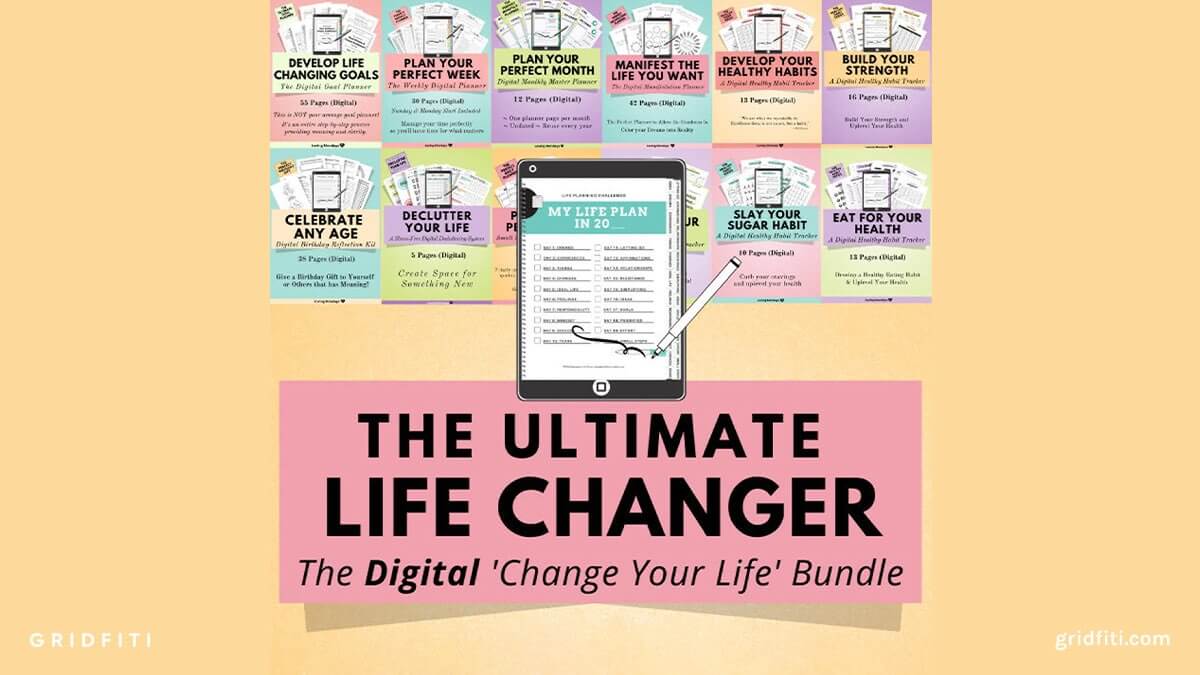 Minimalist GoodNotes Planner Templates
Keep things simple with a more minimalistic planner template for GoodNotes. Pick from one of these minimally designed templates to write out your days and organize your life!
Minimal GoodNotes Planner Set (Daily, Monthly, Yearly)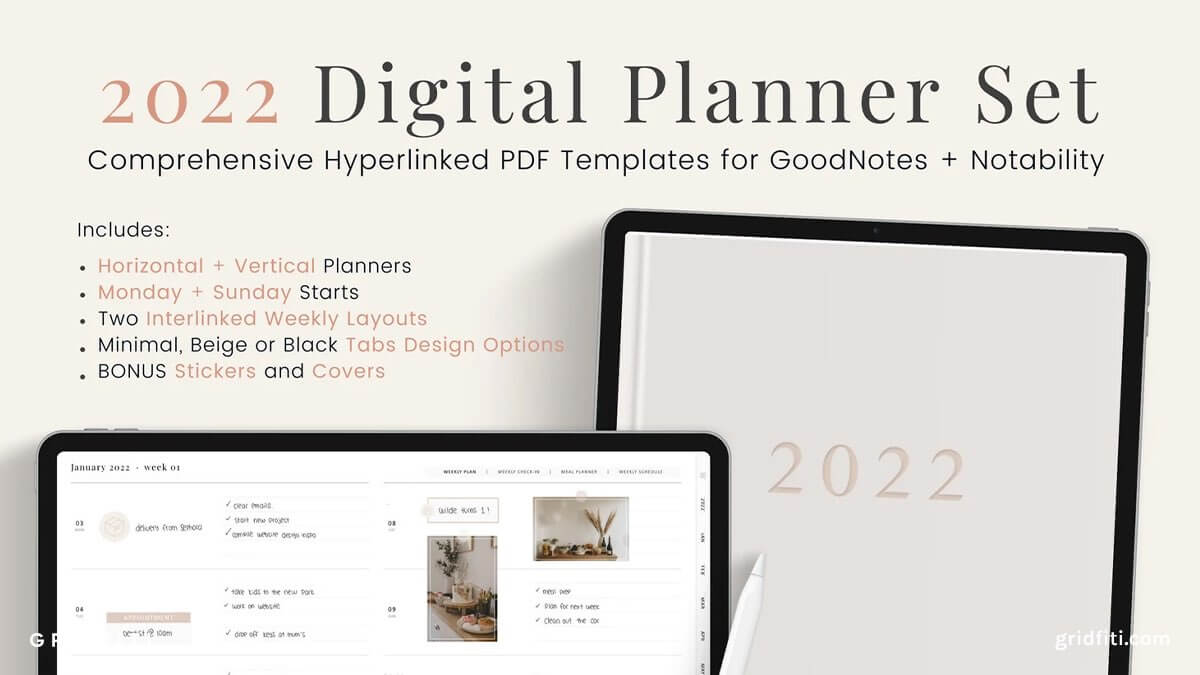 Minimal Monochrome GoodNotes Digital Planner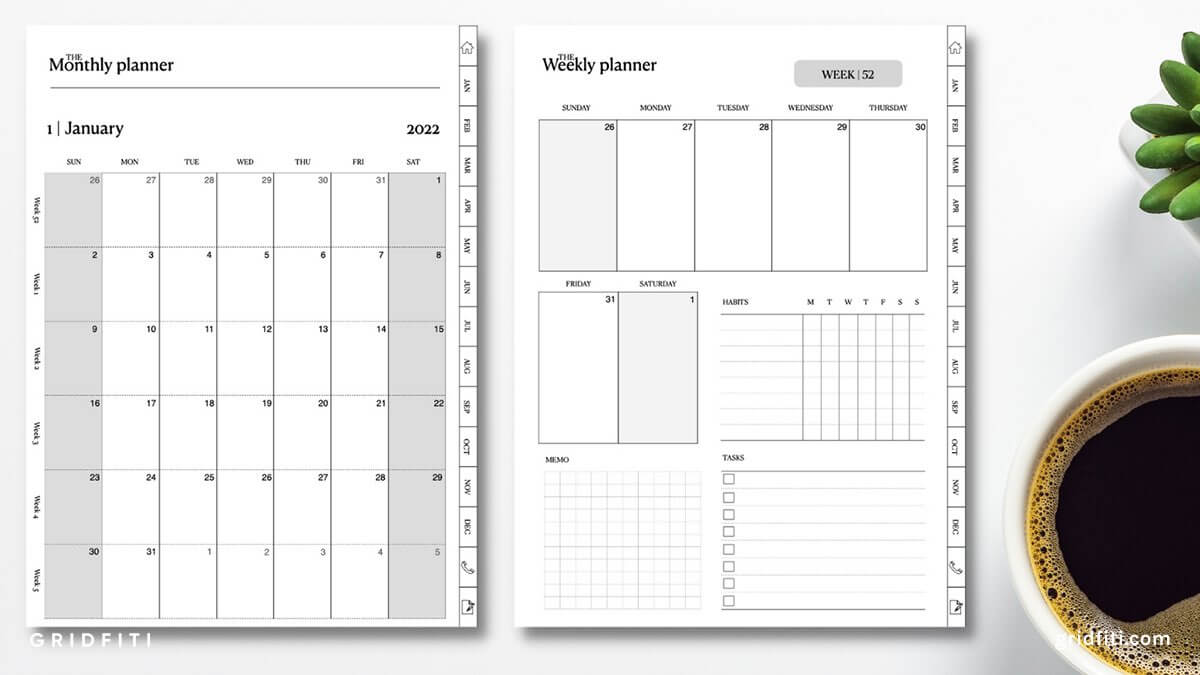 GoodNotes Digital Business Planner Templates
Achieve your entrepreneurial dreams and get the results you want for your business by mapping out your day to day with a digital business planner! With a GoodNotes business planner template, you can manage, scale, and organize all of your goals, events, operations, ideas and more – all in a digital notebook.
GoodNotes Digital Planner for Business Owners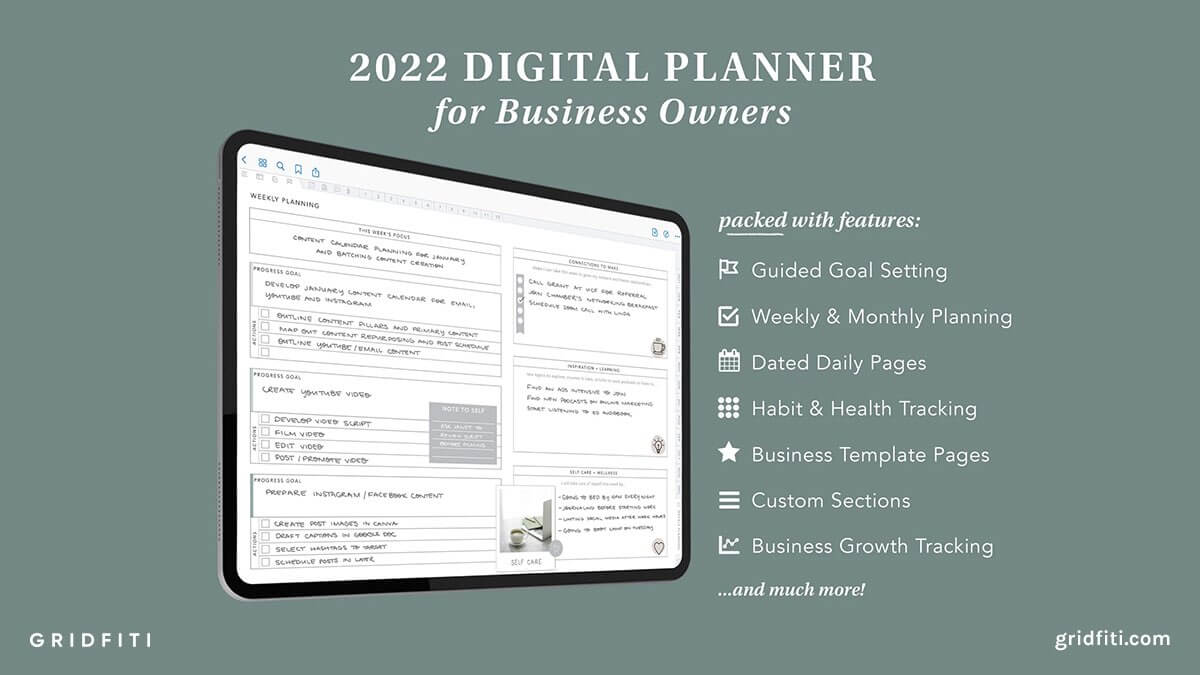 The Girl Boss GoodNotes Template – Planner for Entrepreneurs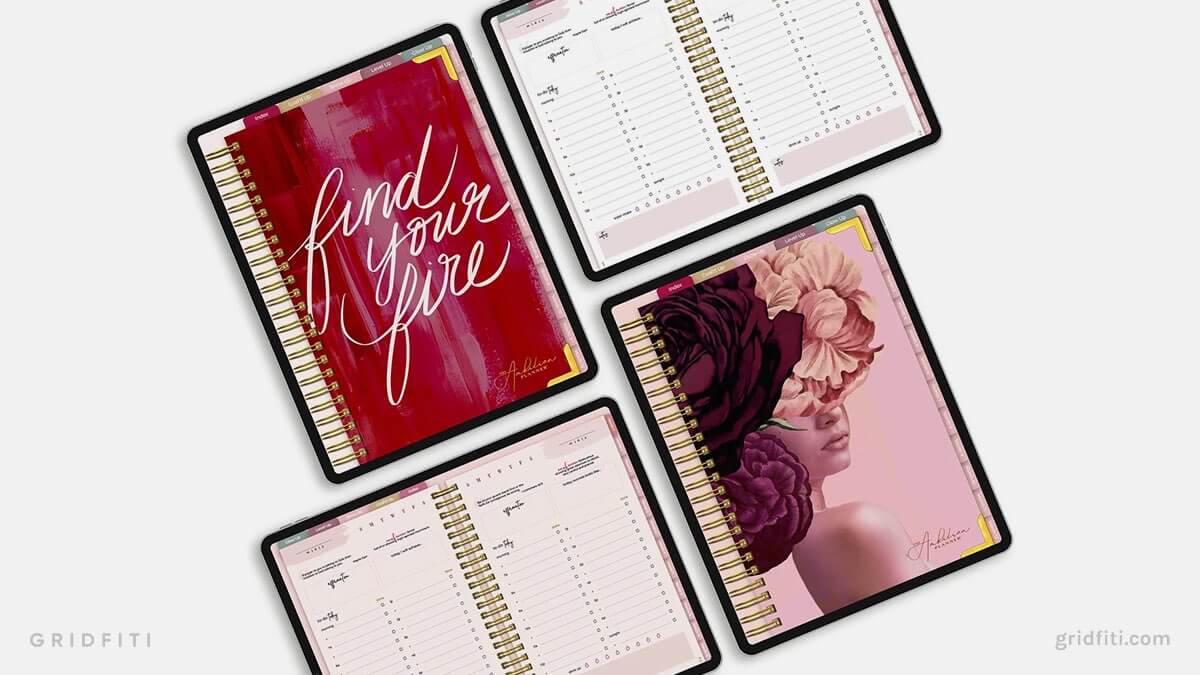 Small Business Digital Planner Template for GoodNotes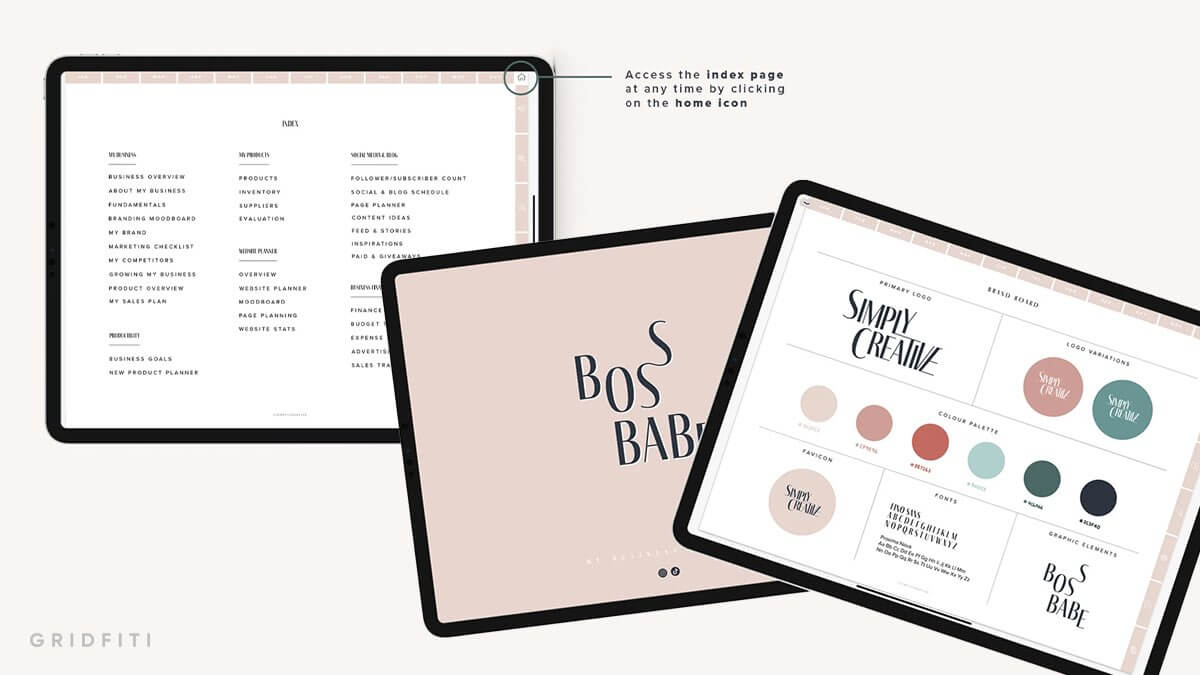 Beige Digital Business Planner for GoodNotes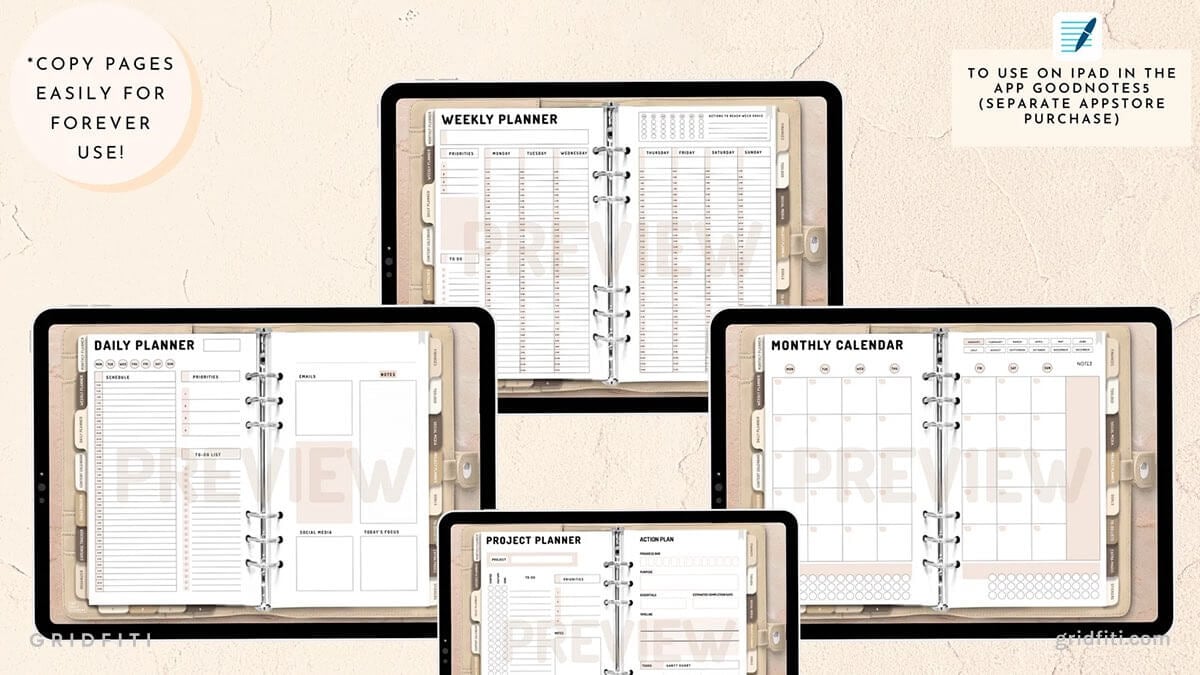 GoodNotes Student Planner Templates
Streamline your class schedule, manage your student workload, and plan out your semester ahead of time with a GoodNotes student planner template! With planner template, you can create and track your habits, schedule your classes into a custom calendar, monitor your student finances, and so much more!
Looking for more templates for school? We've created a round-up post featuring the best GoodNotes student templates!
All-in-One GoodNotes Student Digital Planner Template Bundle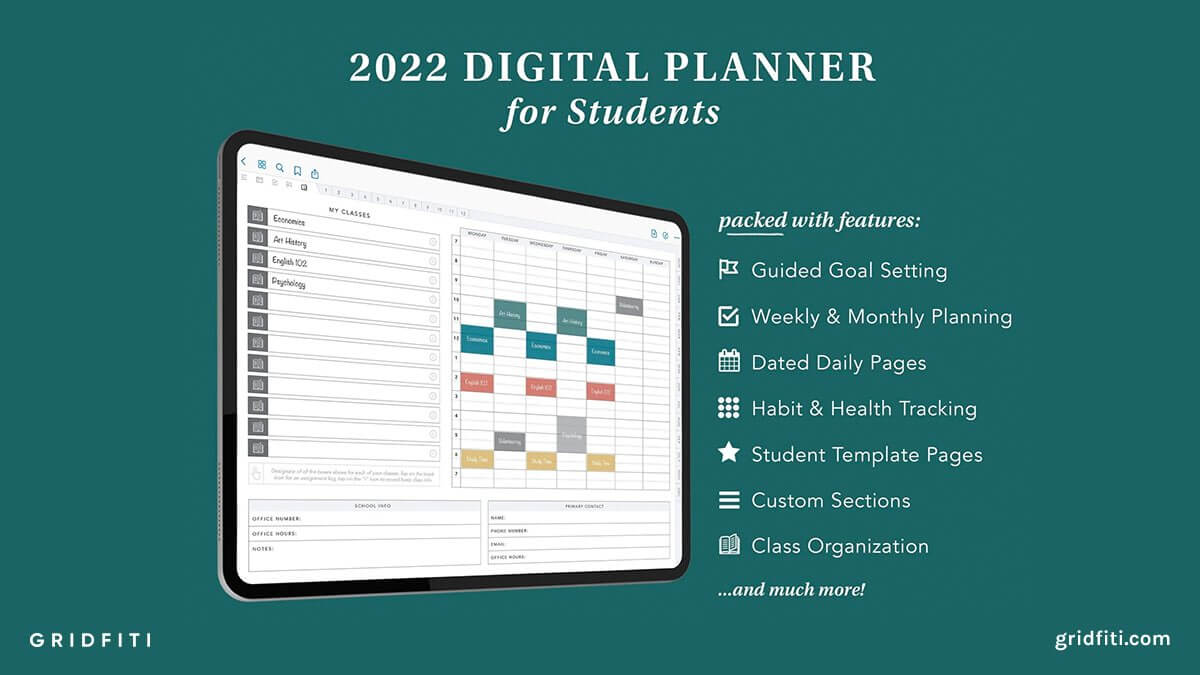 All-in-One GoodNotes Student Planner Template (Finances & More)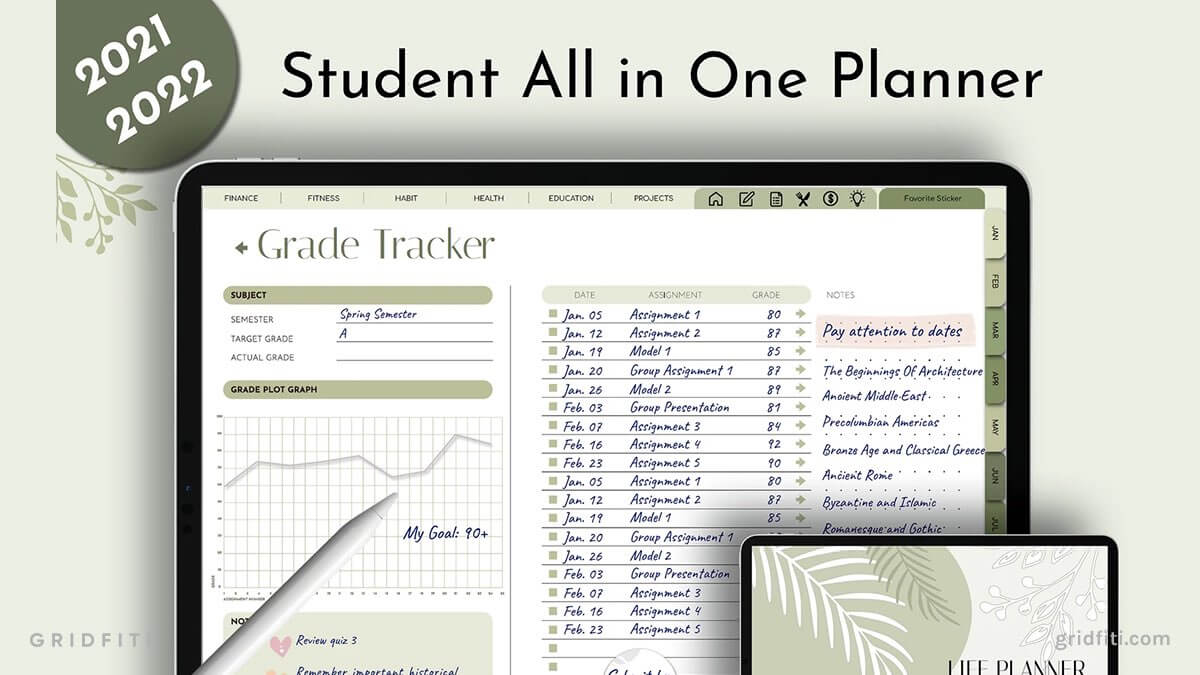 GoodNotes Digital Study Planner for iPad
Template Available Here: Free | Premium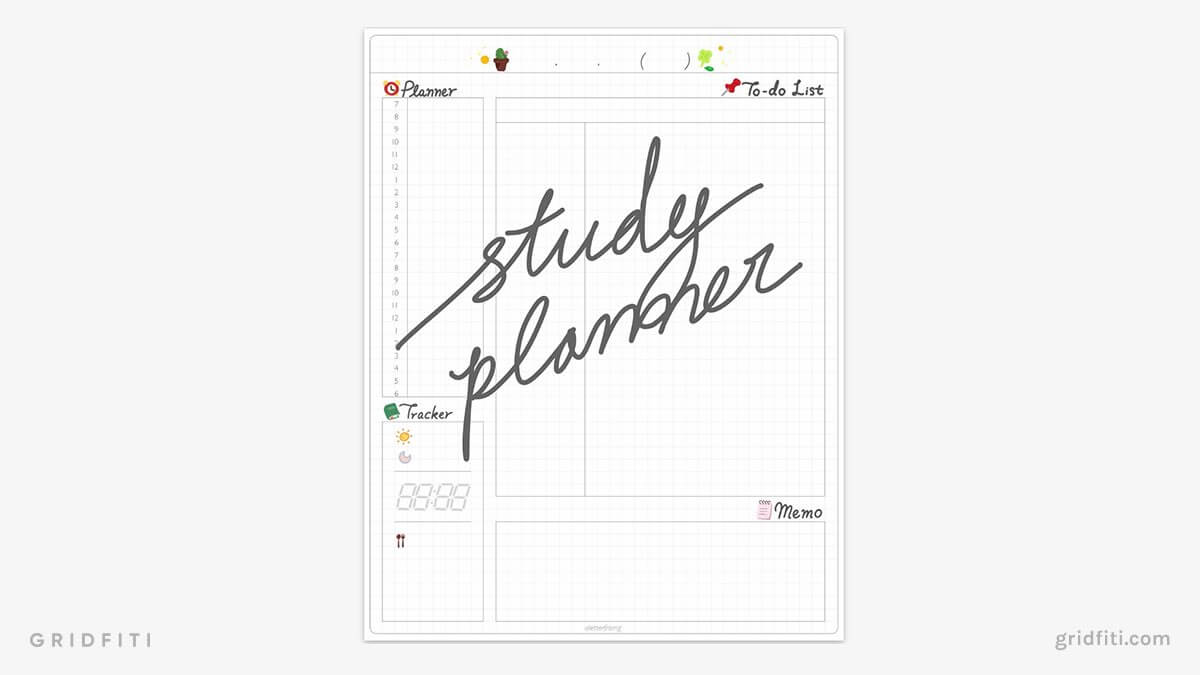 Cute Aesthetic GoodNotes Digital Planner for School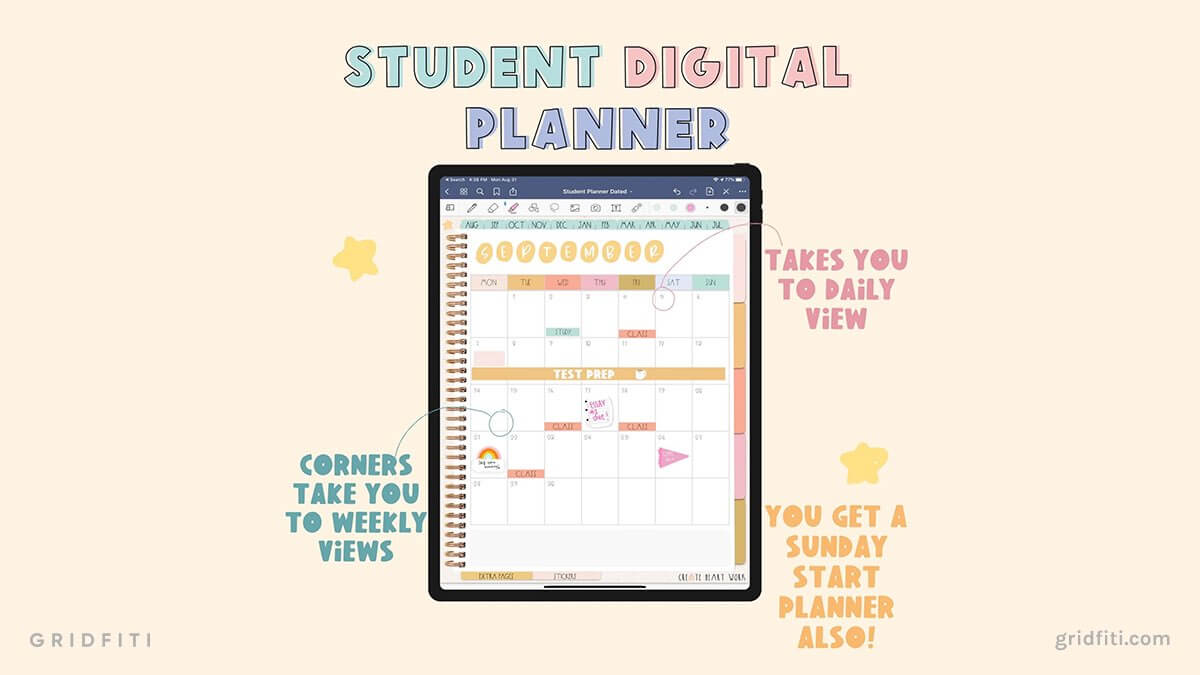 Colorful GoodNotes Planner Templates
One of the best things about using a digital planner? Being able to easily swap and download planner templates to match your personal style. If you're looking to bring some life to your everyday planner, check out these colorful GoodNotes planner templates!
Pastel Aesthetic Undated GoodNotes Planner Bundle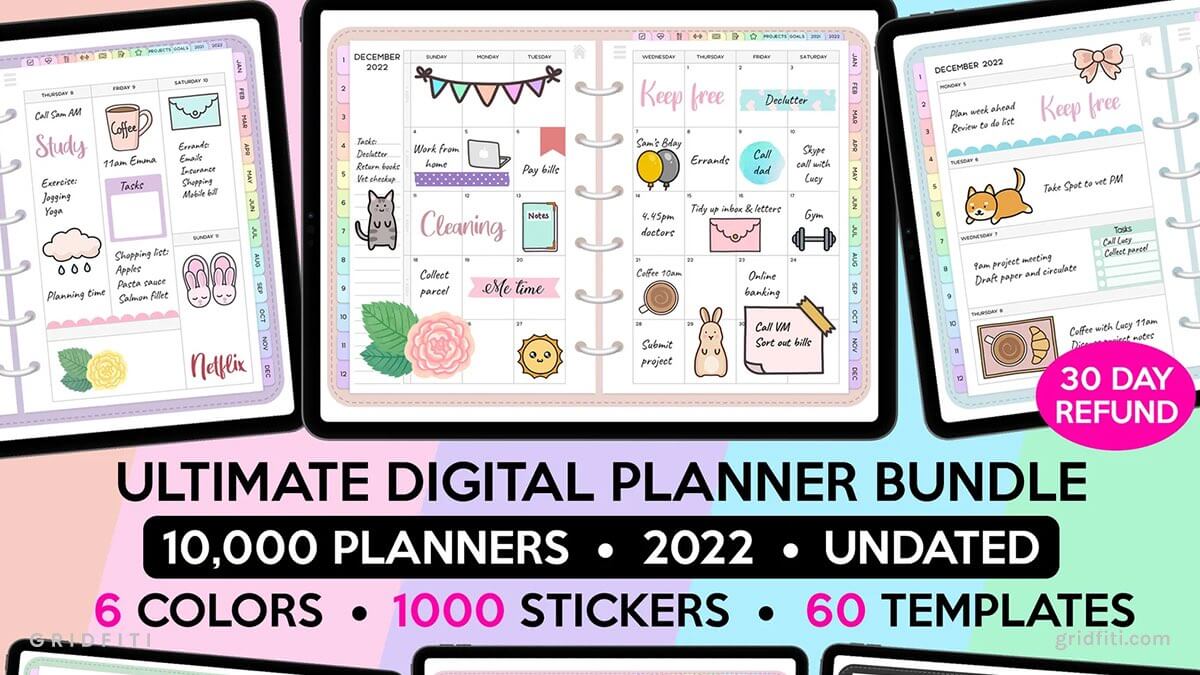 Green Aesthetic Digital Planner Template for GoodNotes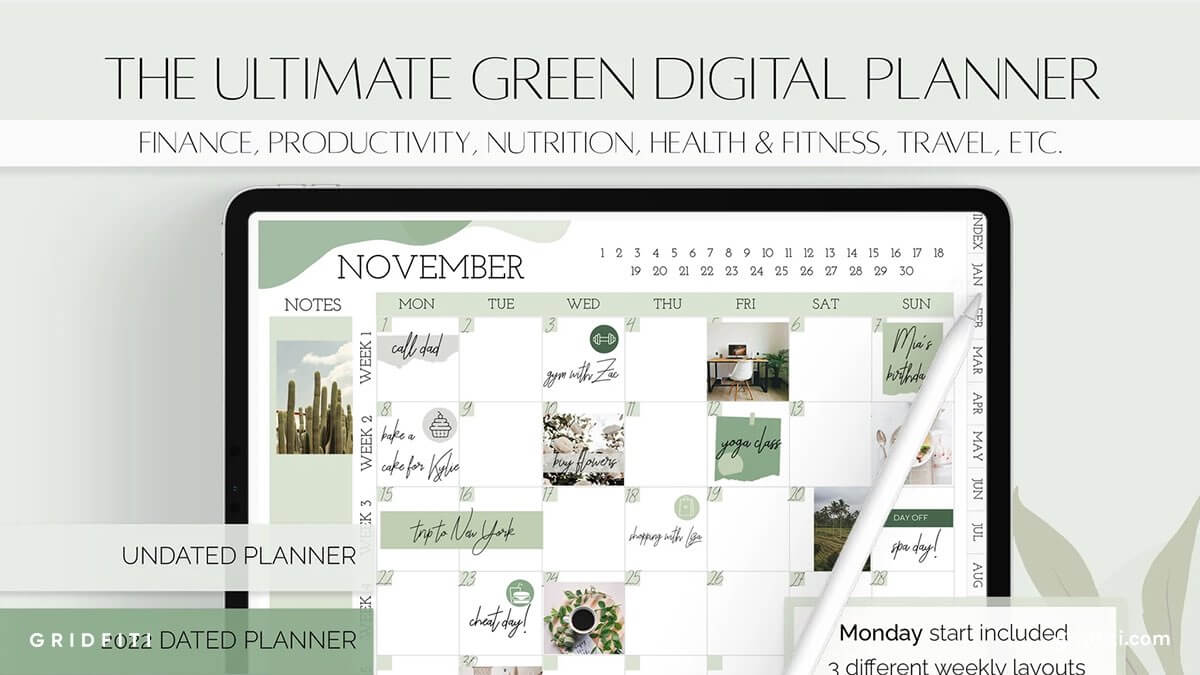 Blush Pink Digital GoodNotes Planner Template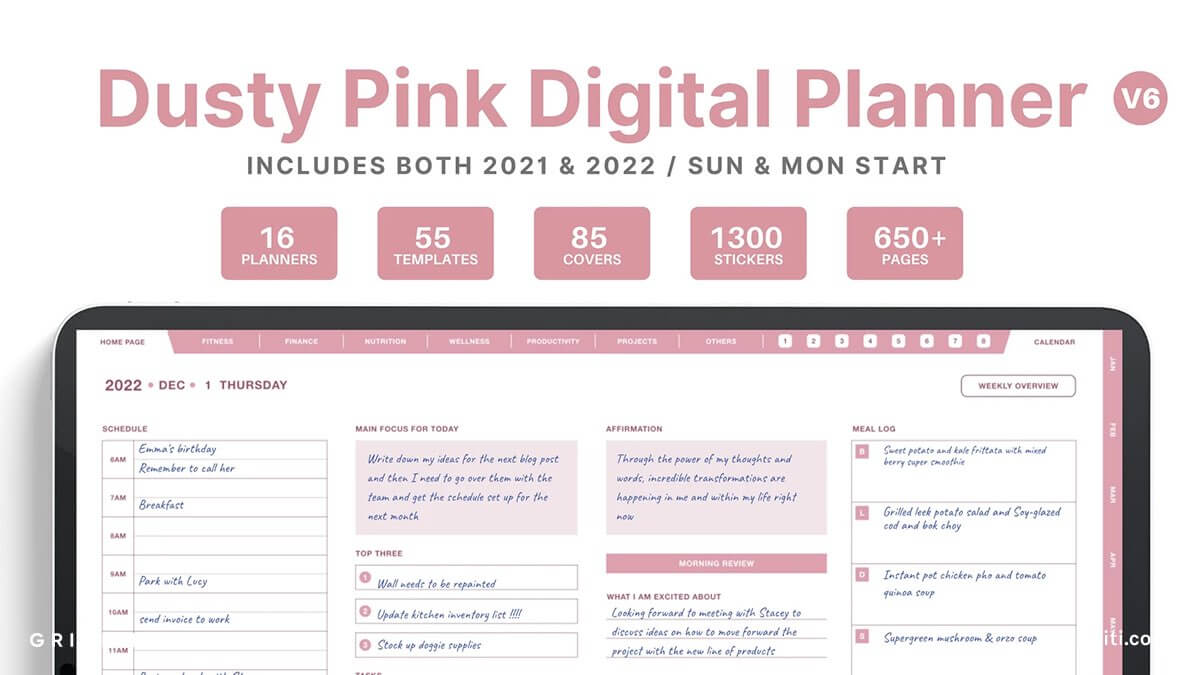 Aesthetic Colorful Yearly GoodNotes Planner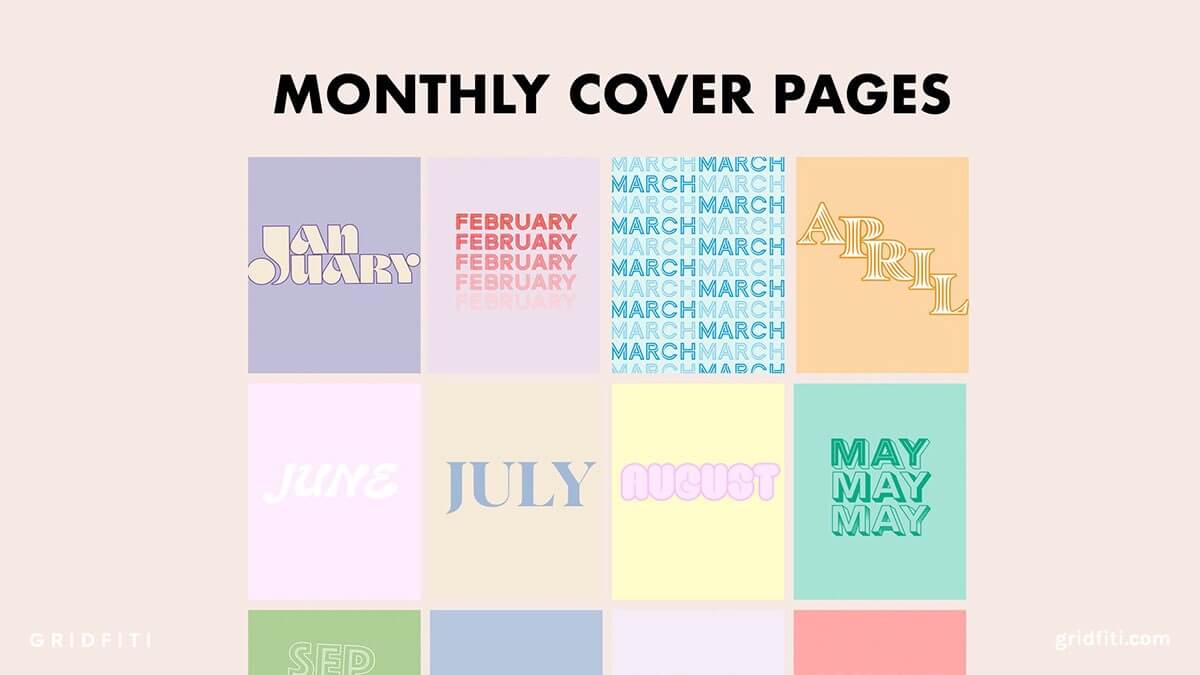 Themed Planner Templates for GoodNotes
Stay productive while keeping it fun – use one of these themed planner templates to bring some personality into your GoodNotes app.
Minimalist Boho GoodNotes Digital Planner Templates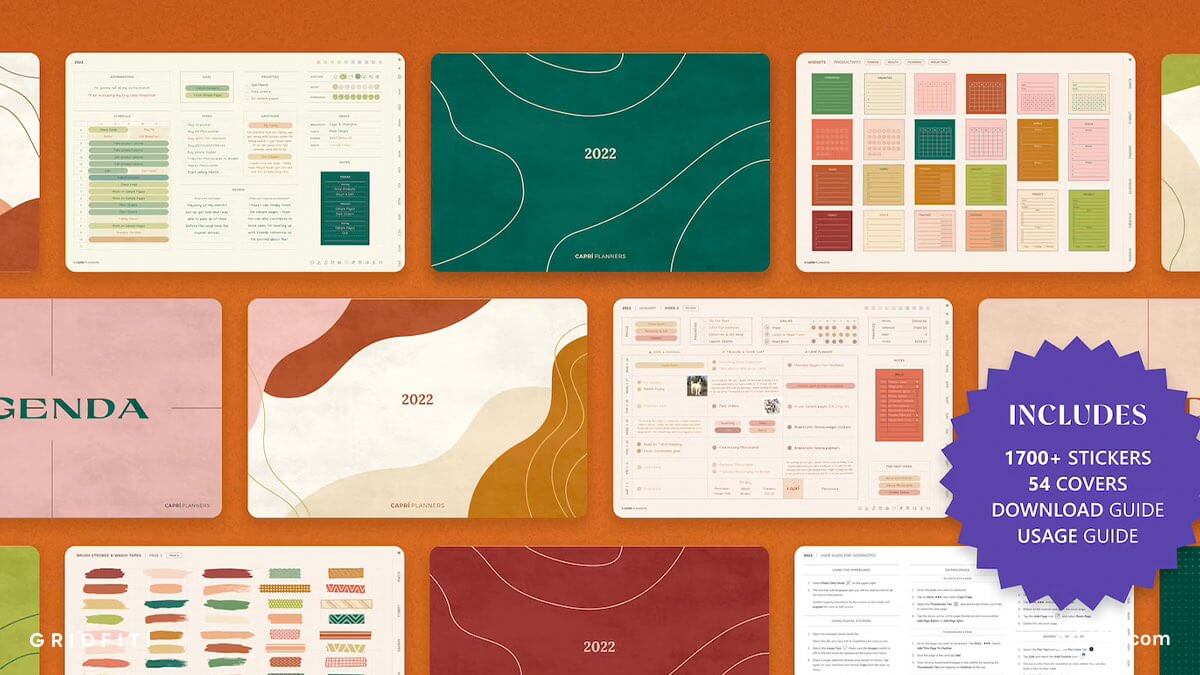 Flower-Themed GoodNotes Weekly & Monthly Planner
Template Available Here – Weekly | Monthly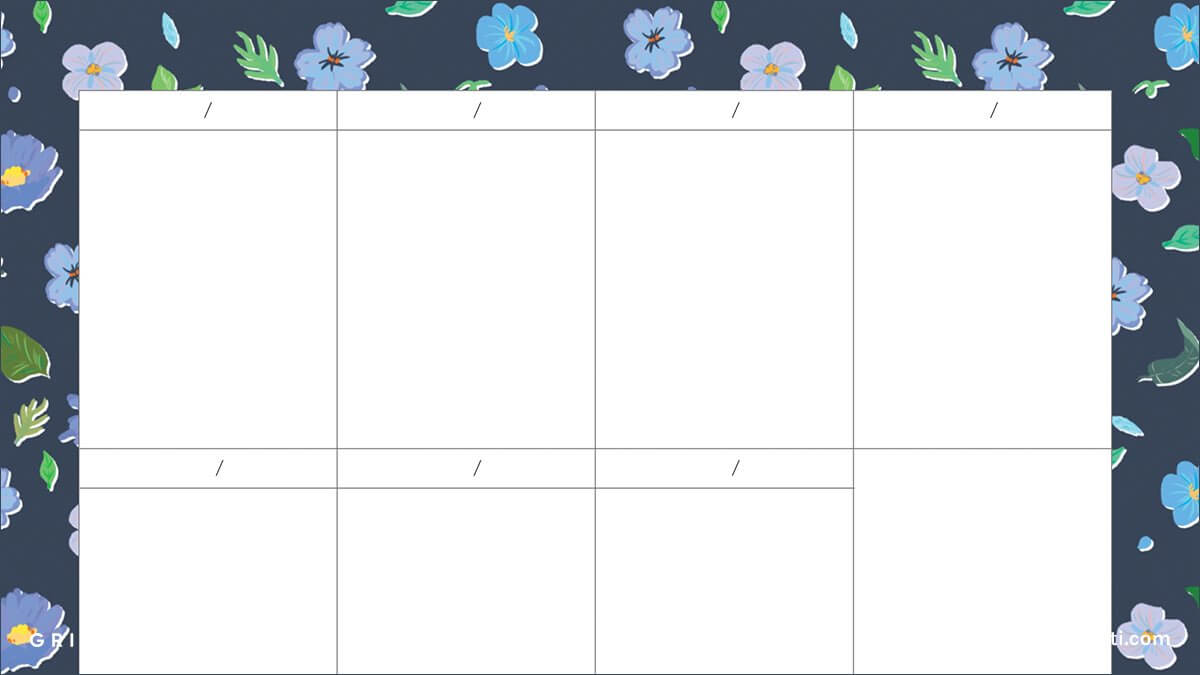 GoodNotes Daily Digital Planner Templates
Stay present and focused on the day ahead with a digital daily planner for GoodNotes. It can be overwhelming to see everything you need to finish in the mid to long term, but taking it day by day and prioritizing what needs to be done in the next 24 hours can significantly improve your productivity and mental health.
"Super Busy" Digital Planner – Balance Productivity & Self-Care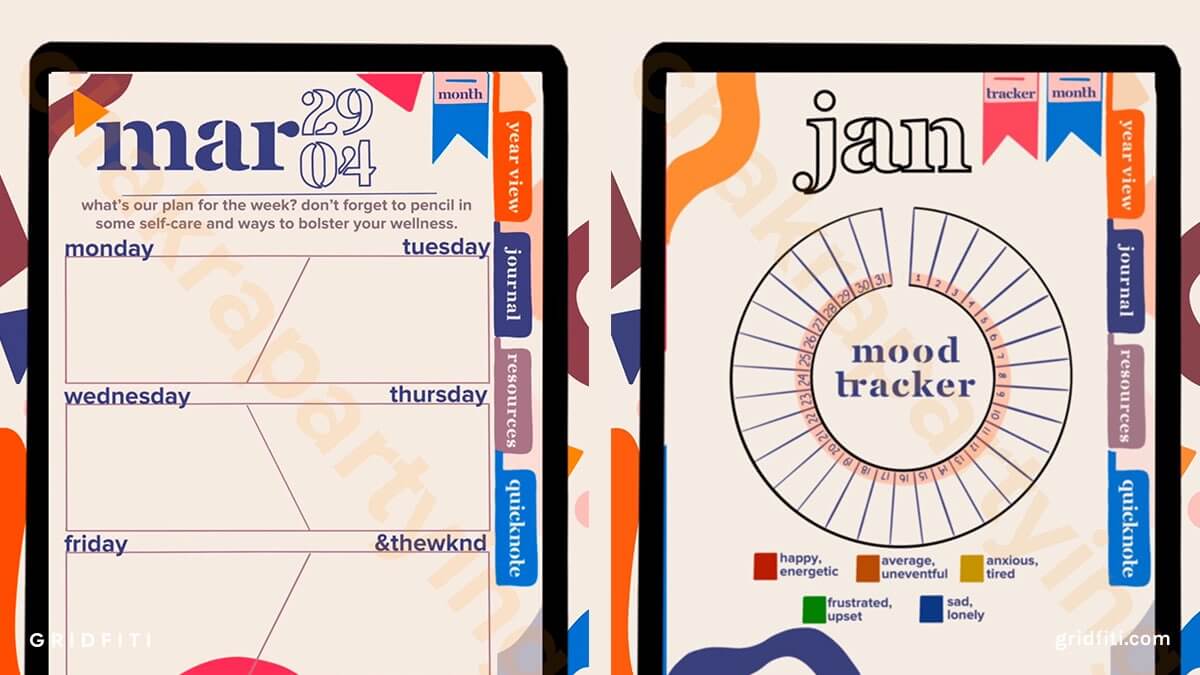 Digital Daily Life GoodNotes Planner – Beige/Neutral Aesthetic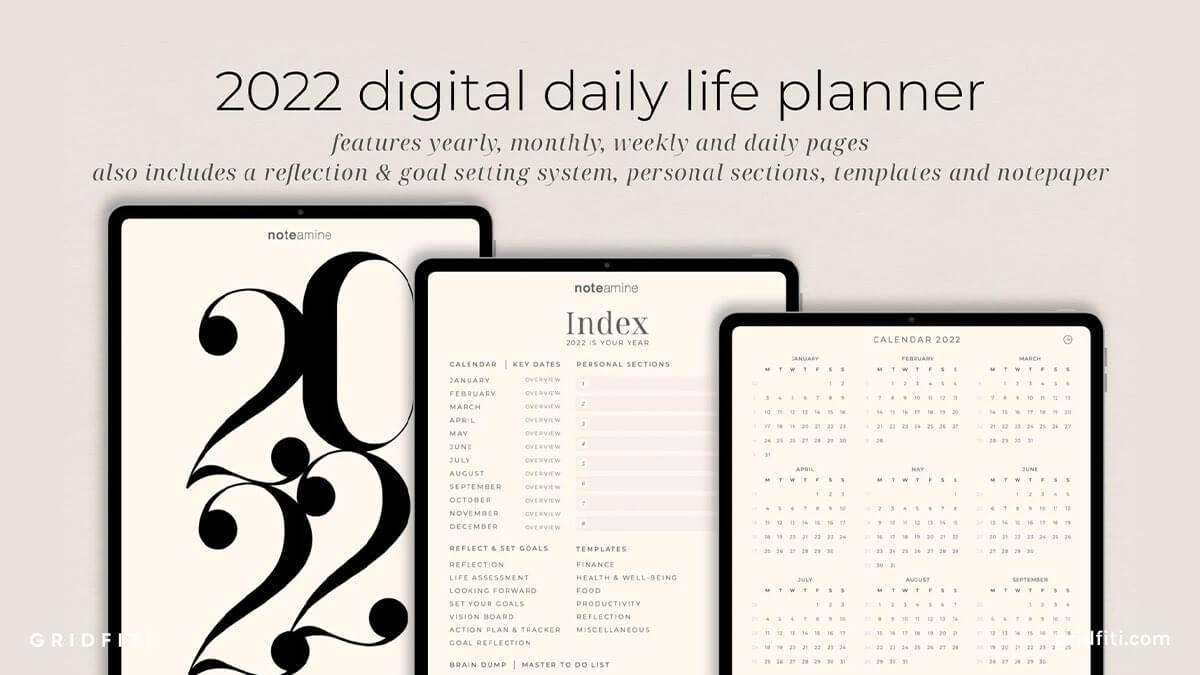 Plan With Me – GoodNotes Daily Planner Template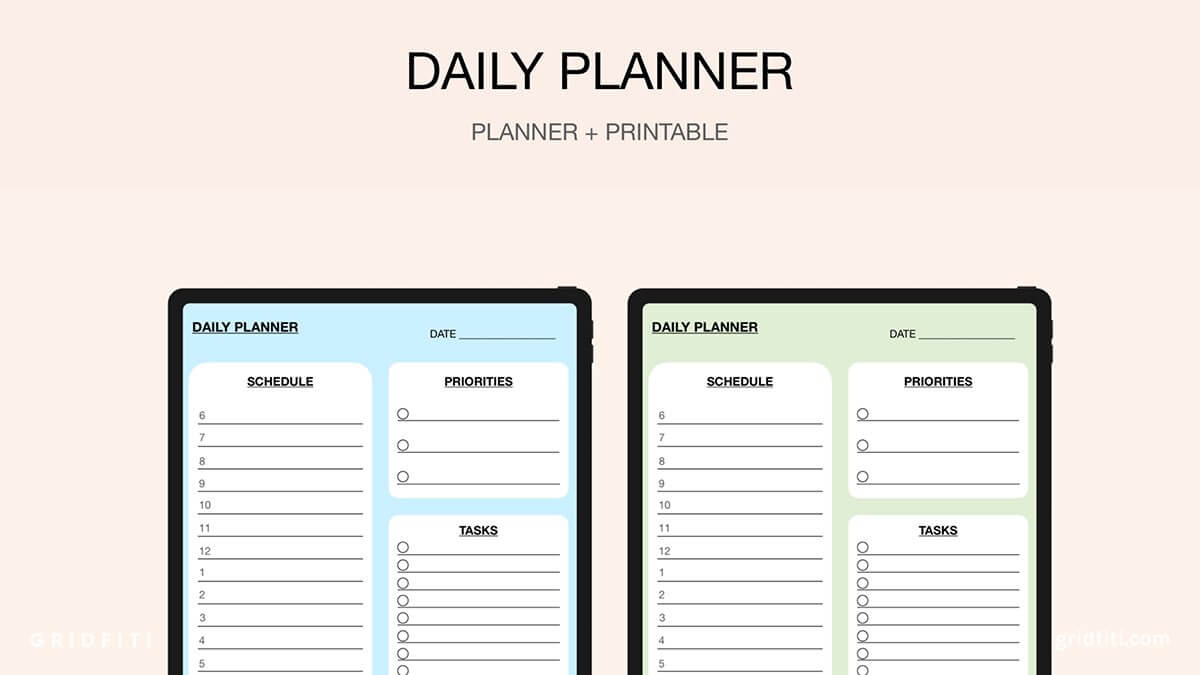 GoodNotes Goal-Setting Digital Planner Templates
Write out your goals, track your progress, and level up your life with a goal-setting digital planner template. Use it to stay accountable and get the results you want and deserve, and ultimately become the best version of yourself.
Goal Setting Life Planner GoodNotes Template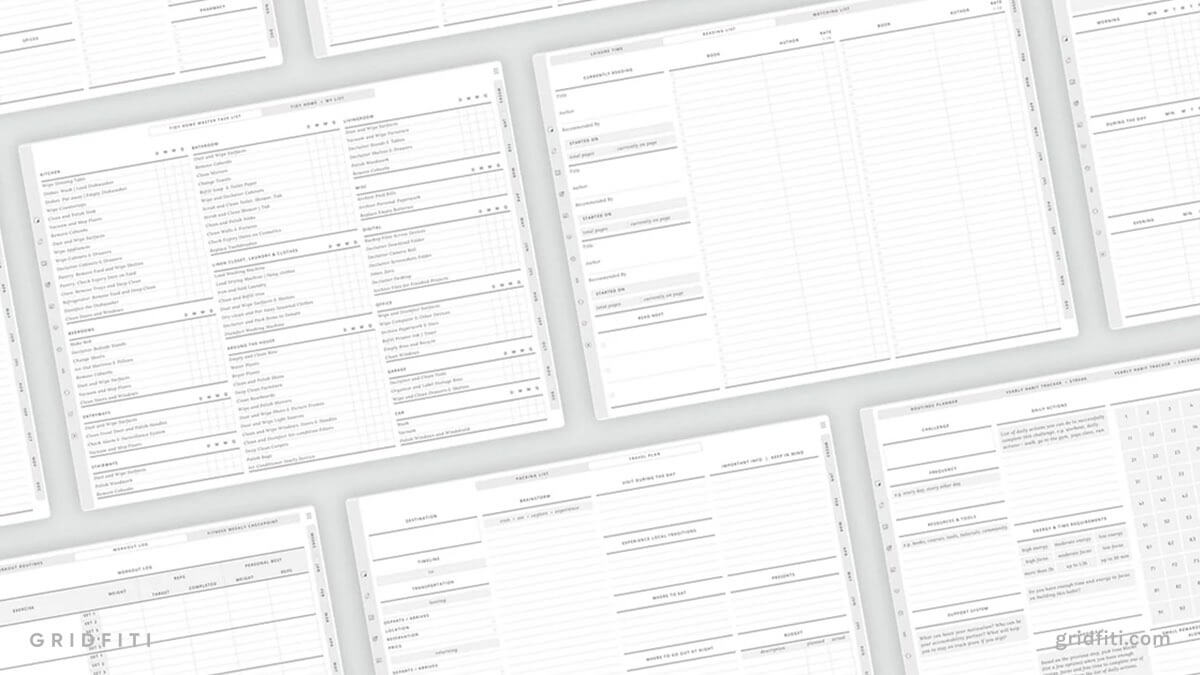 GoodNotes Digital Planner for Goal Achievement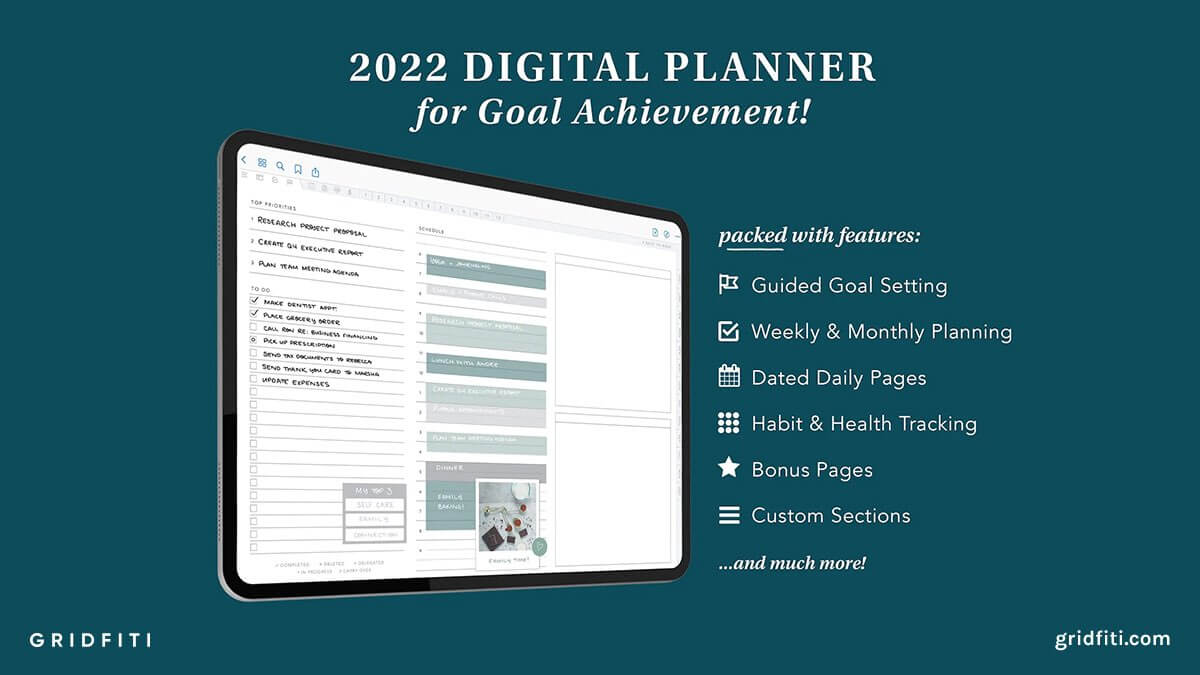 Are we missing any GoodNotes digital planner templates? Do you have any others to recommend? Let us know in the comments below!
Gridfiti is supported by its audience – when you buy something using the retail links in our posts, we may earn a small commission at no additional cost to you. We only recommend products we would use ourselves and recommend to our friends and family. Read more about our affiliate disclaimer.