Gone are the days of sacrificing personality and aesthetics when you make the move from physical notebooks, to digital. Thanks to digital GoodNotes notebook covers and aesthetic GoodNotes stickers, you can replicate the look of physical notebooks on your iPad!
These covers make your GoodNotes digital notebook super customizable to match your aesthetic GoodNotes templates – from hand-drawn illustrations, to boho designs, colorful pastels, and so much more. You can even switch them up on a whim if you're looking for a change of scenery, or if you want to match the seasons.
To get you started, we've curated the most aesthetic GoodNotes cover designs that are perfect for daily journals, digital planners, student templates, and notebooks.
Want more GoodNotes tips and templates? Join our mailing list 📮
Aesthetic GoodNotes Notebook Covers
Add some character to your GoodNotes notebooks, journals, and daily planners with any of these curated aesthetic GoodNotes covers. Choose from a variety of styles – from boho, to colorful, pastel, minimalist, and more!
Boho Aesthetic GoodNotes Covers
Get the covers: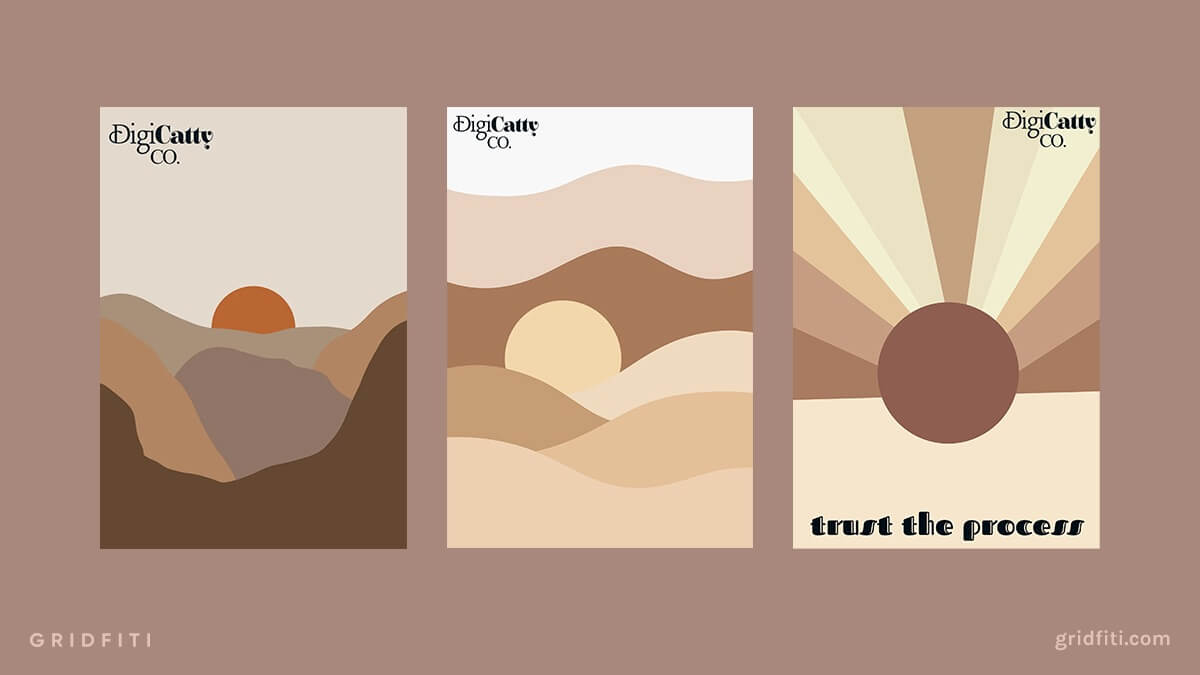 Image by Digicattyco on Etsy
Colorful GoodNotes Notebook Covers
Get the covers: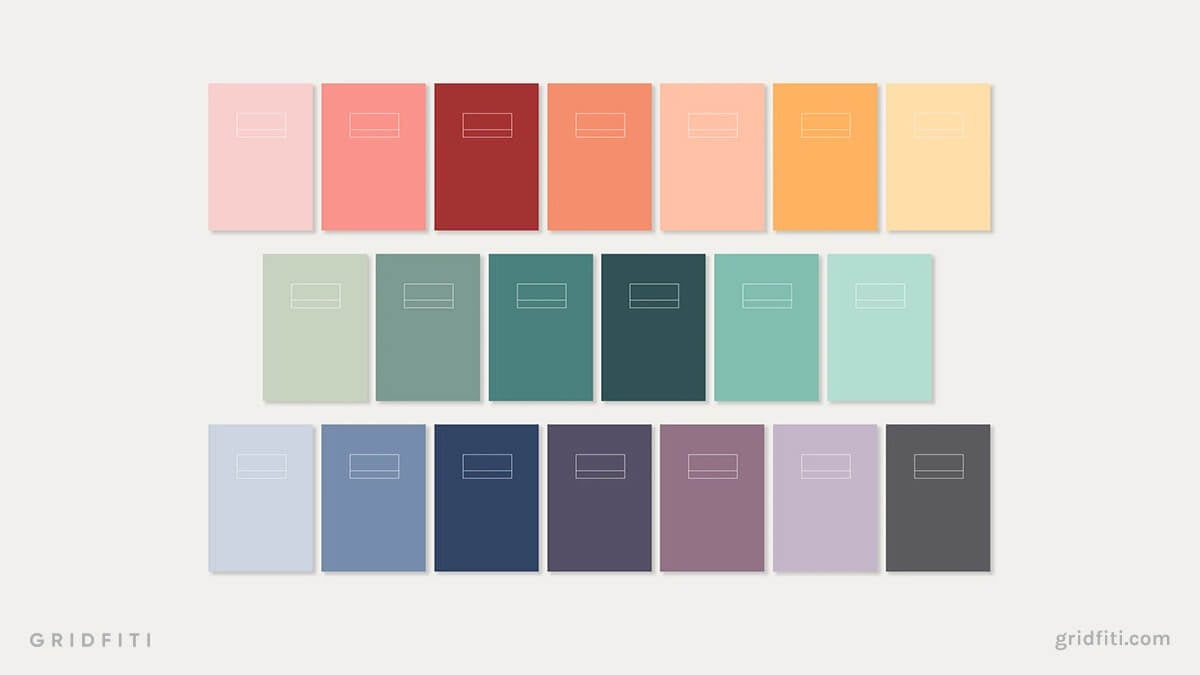 Image by MerryAnns on Etsy
Pastel GoodNotes Notebook Covers
Get the covers: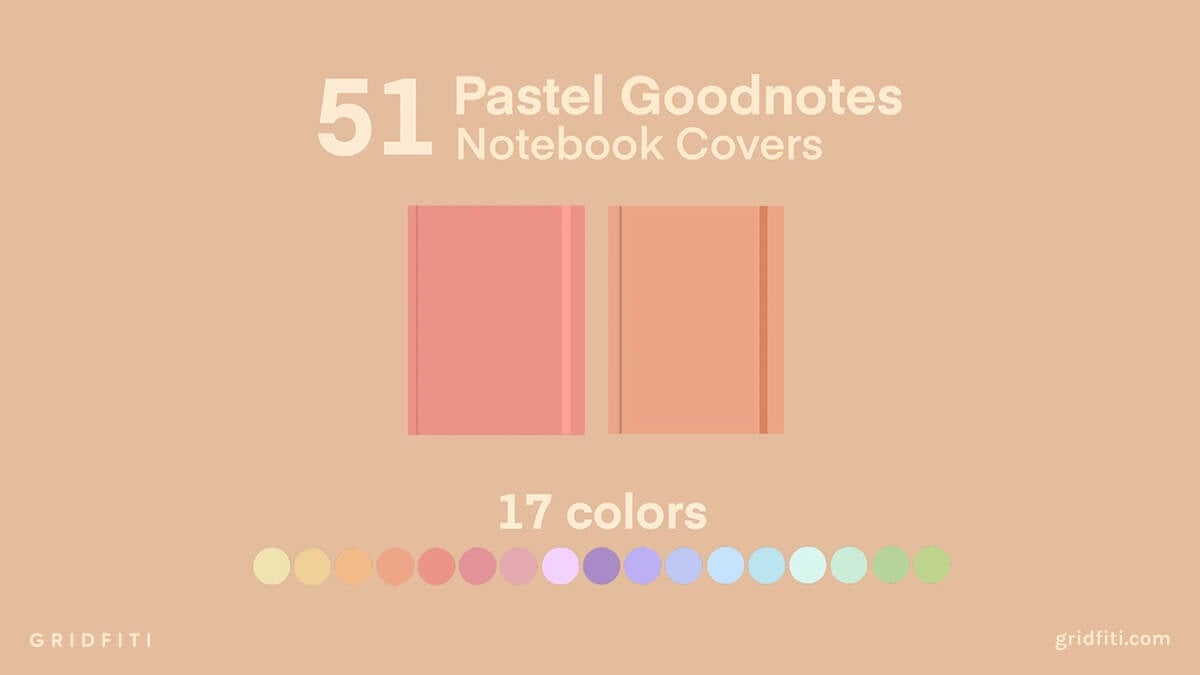 Image by MonxiArt on Etsy
Unique GoodNotes Notebook Cover Designs
Get the covers: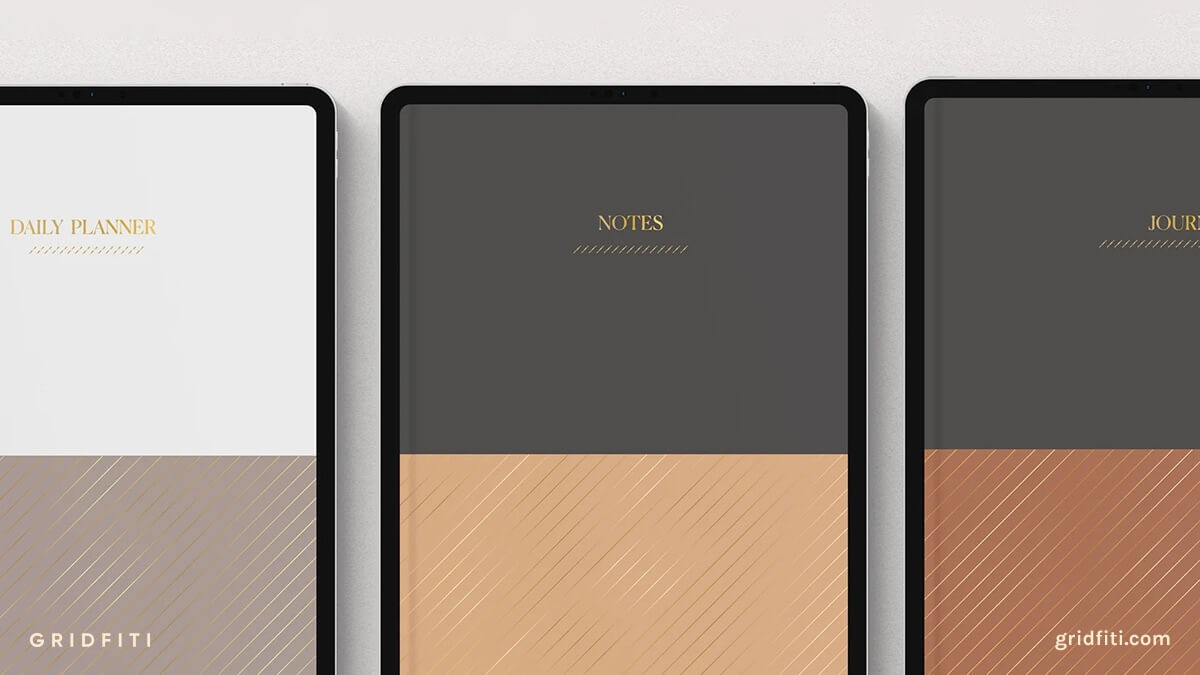 Image by IvoryDigitalHub on Etsy
Aesthetic GoodNotes Journal Covers
Get the covers: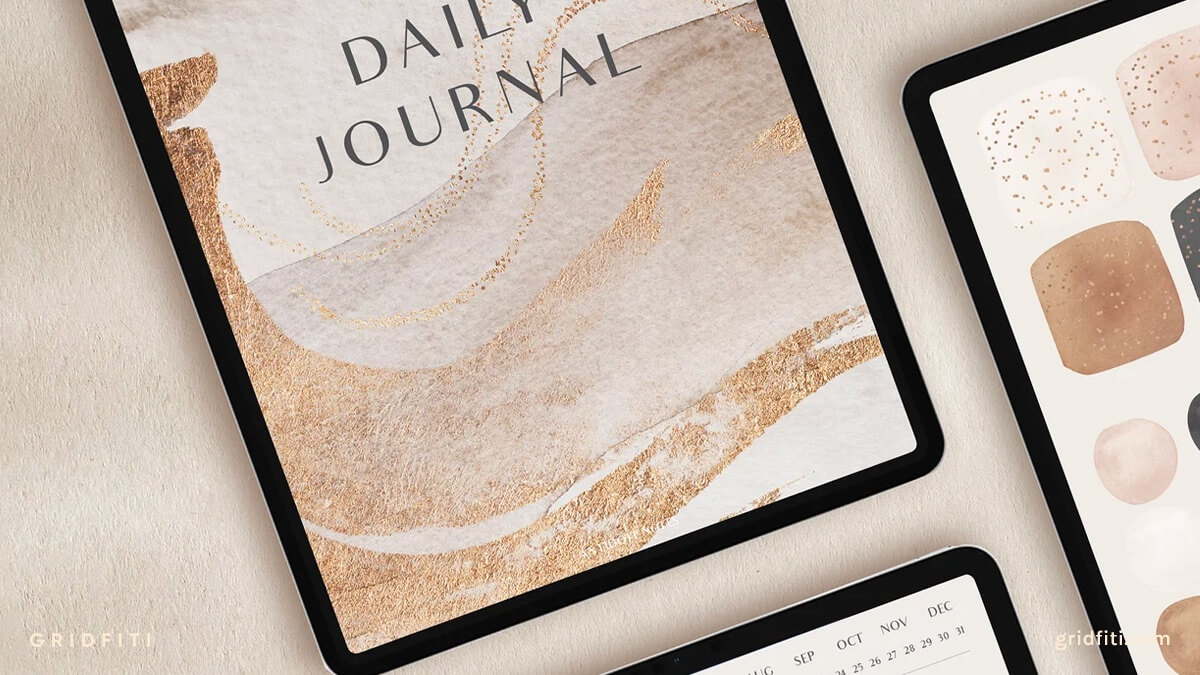 Image by AntidoteNotes on Etsy
Best GoodNotes Cover Size & Dimensions
The best GoodNotes cover size is using A4 paper dimensions: 2480 x 3508 pixels (210mm x 297mm). This is an aspect ratio of 1:1.41.
A4 is the most popular paper size used for GoodNotes since it's the go-to paper size for printing pretty much everywhere in the world outside North America – Europe, Asia, and more.
If you're in North America, A4's still advised so your document matches the universal standard – and so you can import/export pages seamlessly, especially if you plan on installing third-party templates down the road.
When it comes to printing, A4 paper is slightly narrower and taller than US Letter, so your document will be very slightly scaled down when you print!
GoodNotes Standard Size
Another popular GoodNotes template size and for digital covers and pages is the GoodNotes Standard Size. GoodNotes Standard size is 1536 x 1960 pixels (5.82″ x 7.42″) for vertical size. If you're in North America, this size is close to US Letter, too!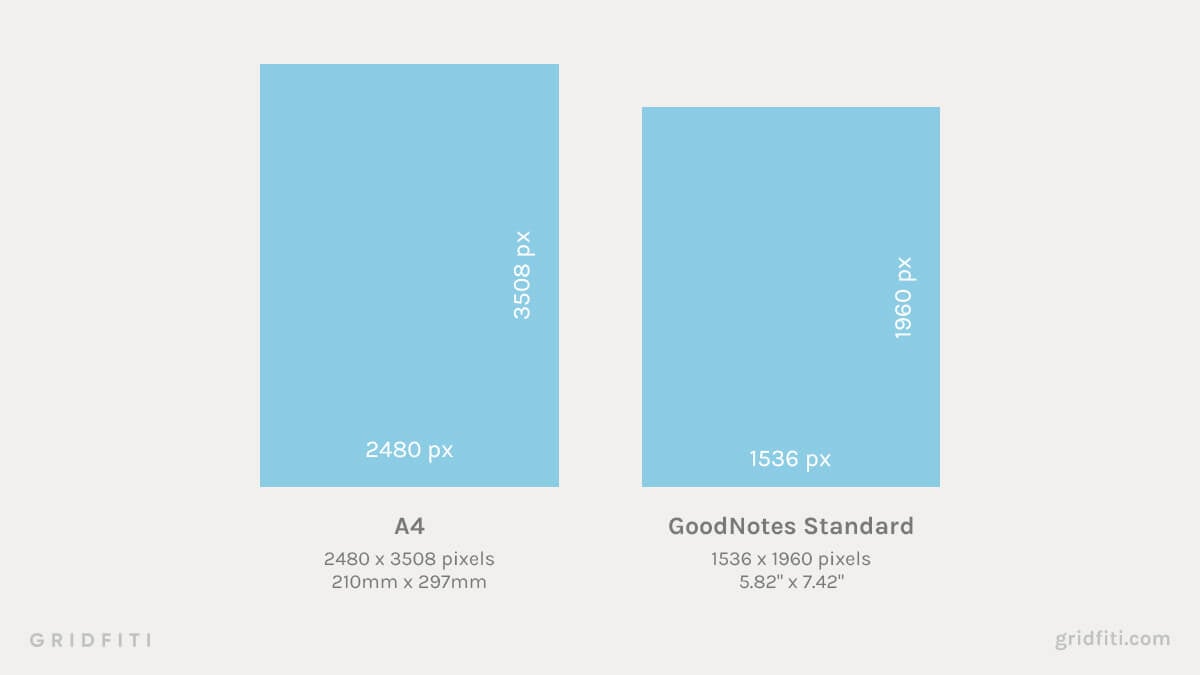 Are we missing any aesthetic GoodNotes covers? Do you have any other GoodNotes cover templates to recommend? Let us know in the comments below!
Gridfiti is supported by its audience – when you buy something using the retail links in our posts, we may earn a small commission at no additional cost to you. We only recommend products we would use ourselves and recommend to our friends and family. Read more about our affiliate disclaimer.